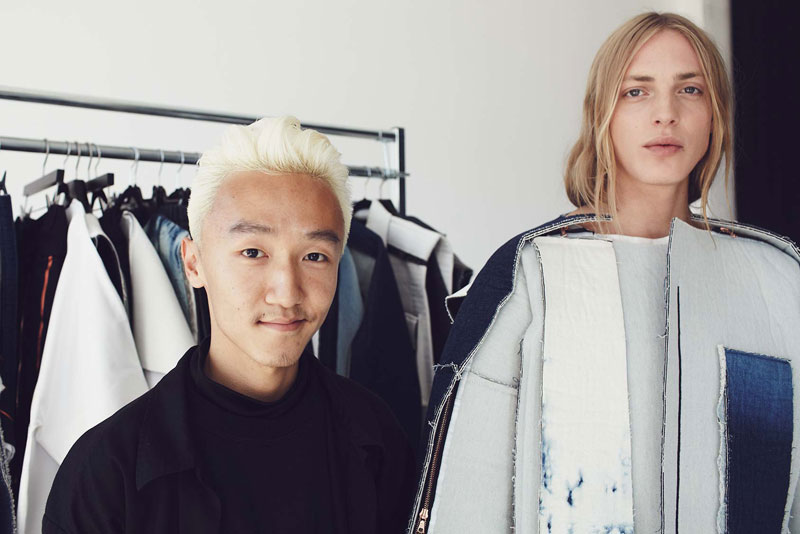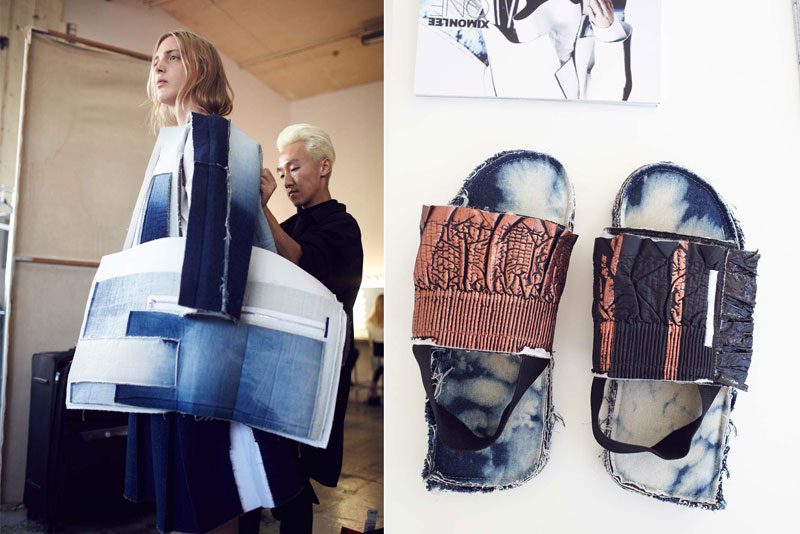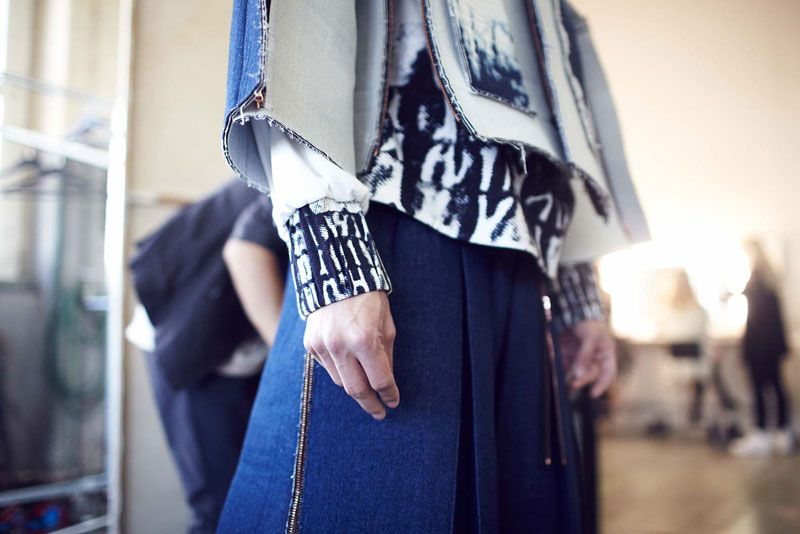 H&M announced the winner of its Design Award at Stockholm Fashion Week. For the first time, it's a menswear designer who won. Ximon Lee, a 24-year-old Parsons graduate is quickly emerging as one of New York's finest fashion talents. In addition to the show, Ximon Lee has won €50,000 and the chance to develop pieces from his collection to be sold at selected H&M stores and online later this autumn. Ximon Lee was selected by an international jury (amongst them singer Lily Allen, Vogue fashion director Lucinda Chambers and photographer Tommy Ton) in London.
"I think he is an incredibly accomplished designer. He had everything; his research was beautiful, the fabric development was really accomplished and his design was good," says Luella Bartley, Design Director of Marc by Marc Jacobs and member of the jury.
Ximon Lee was raised in Hong Kong, but born in a border town between Siberia and Manchuria. His own childhood played an important part in his winning collection.