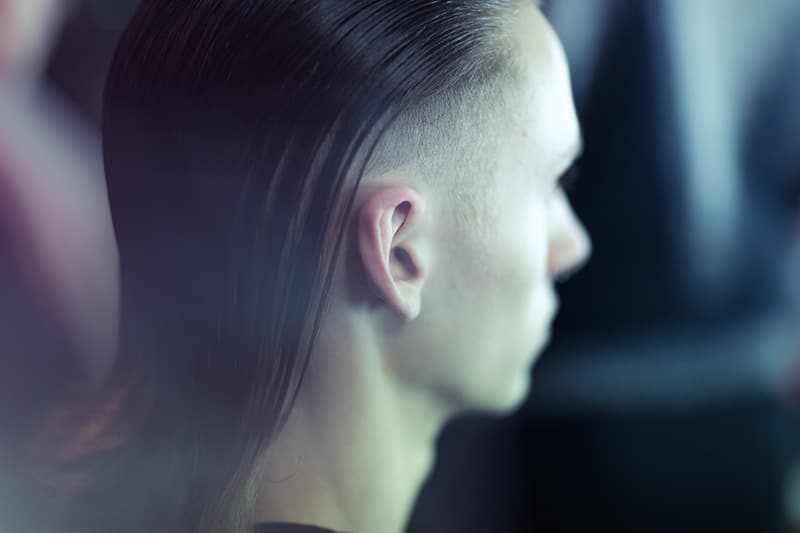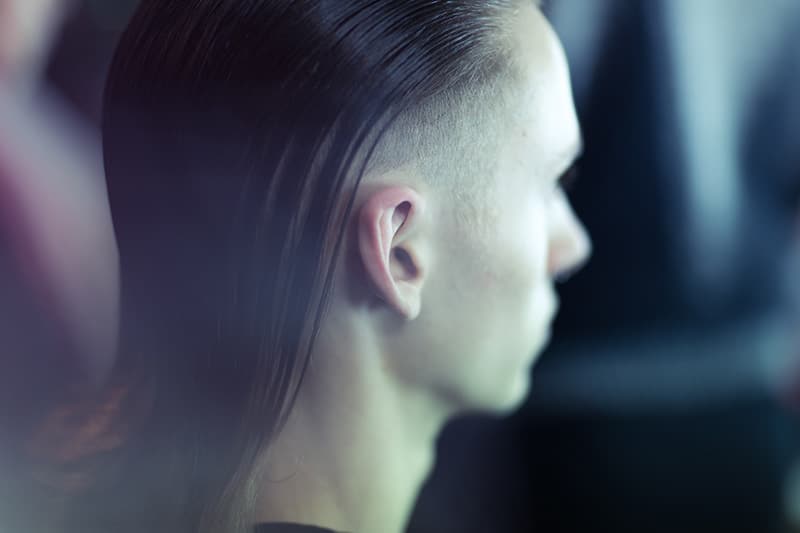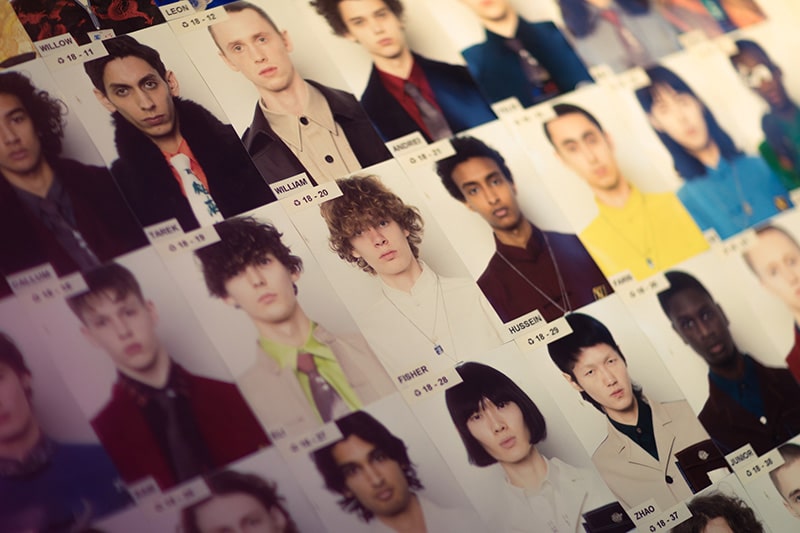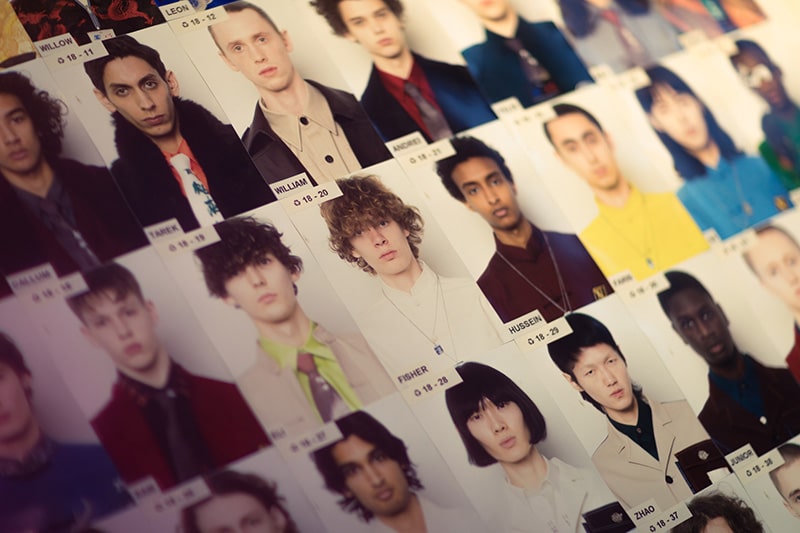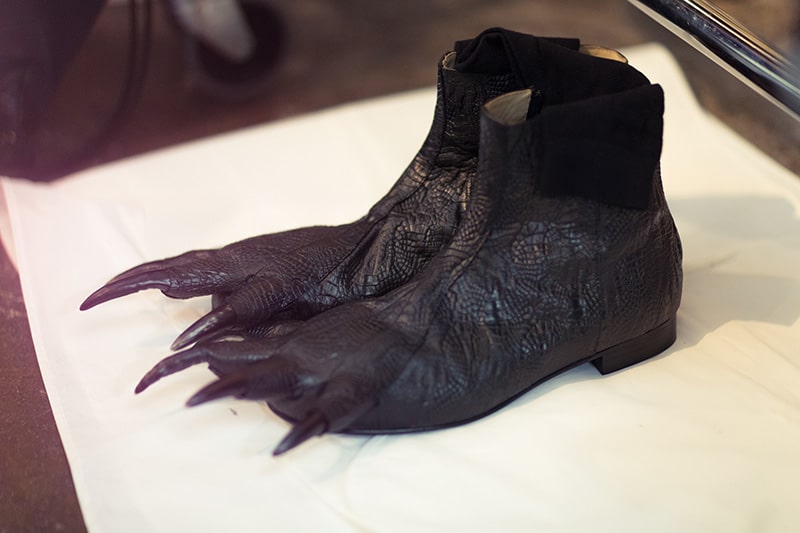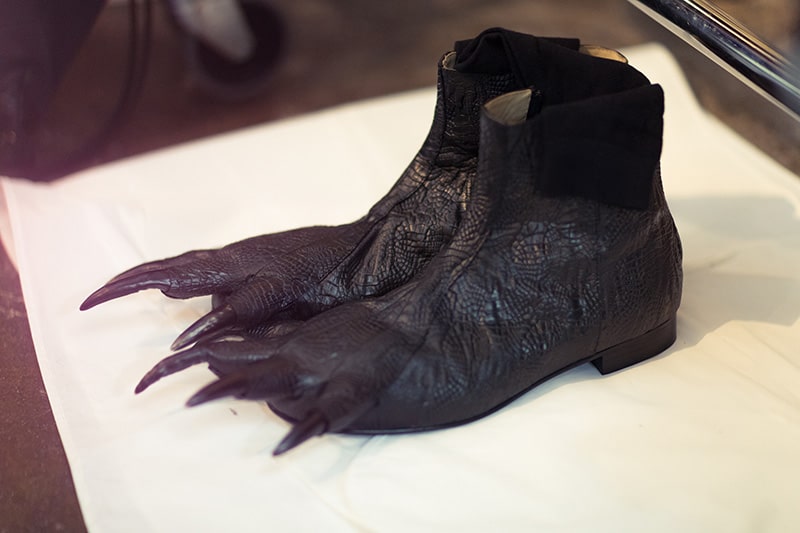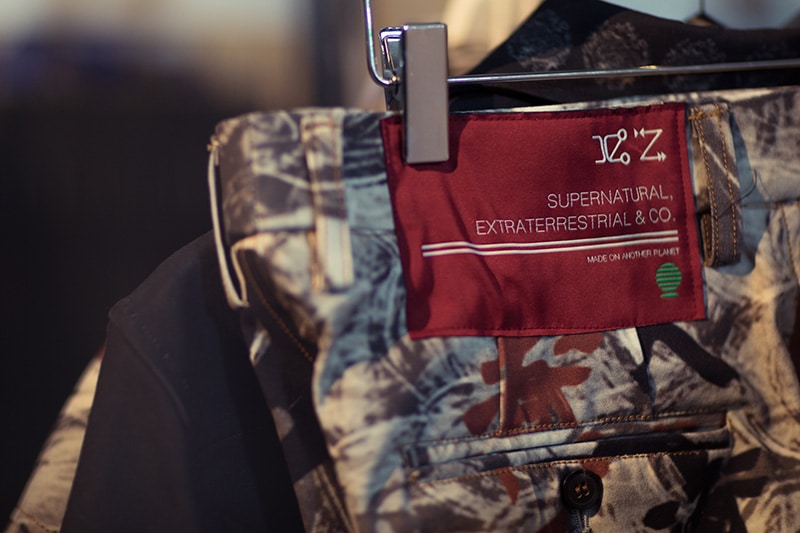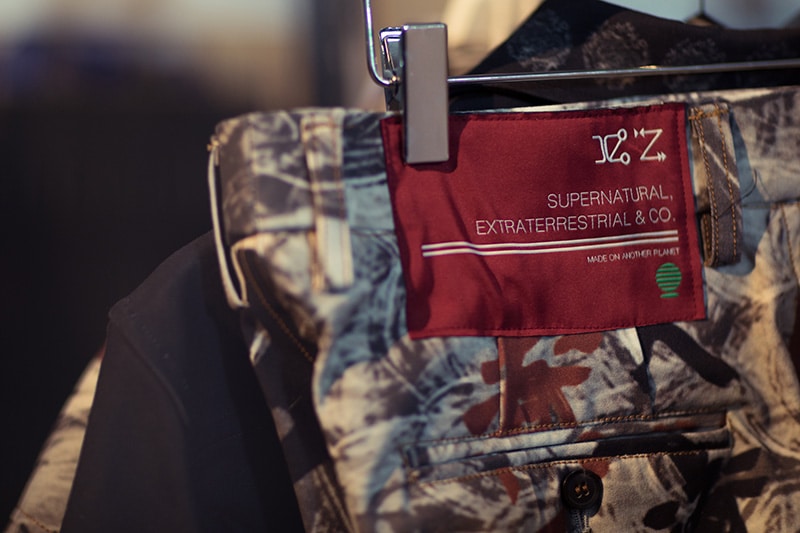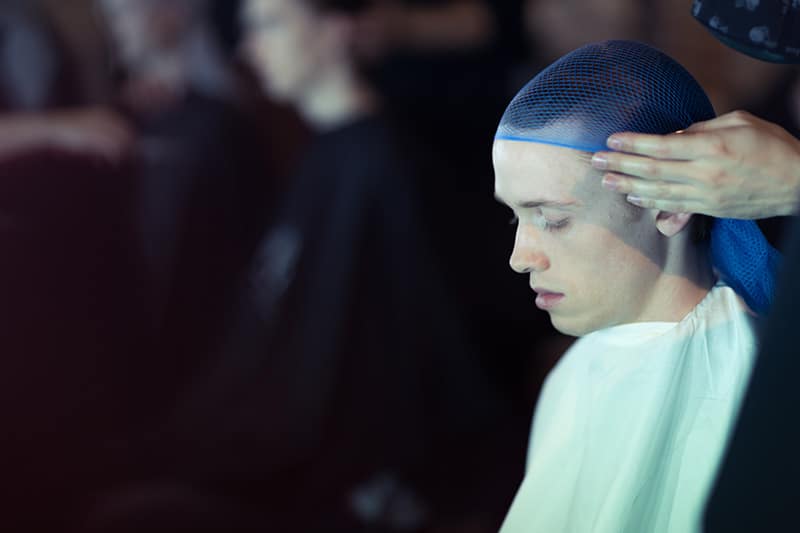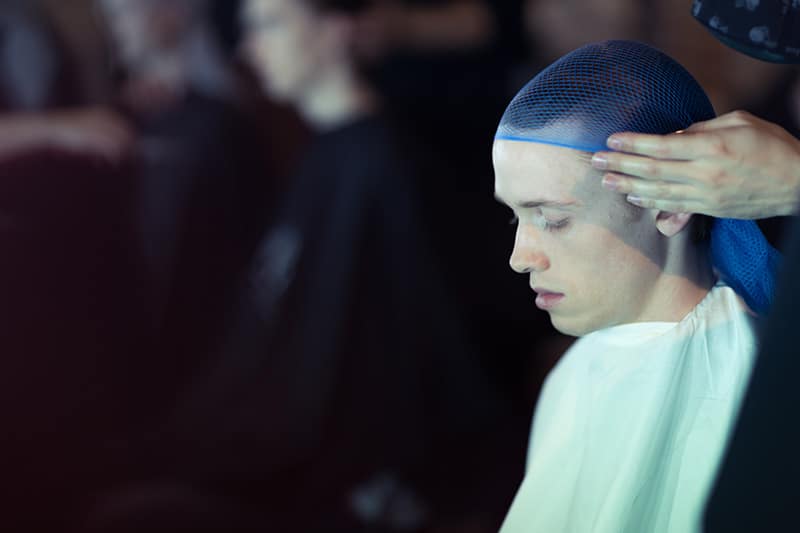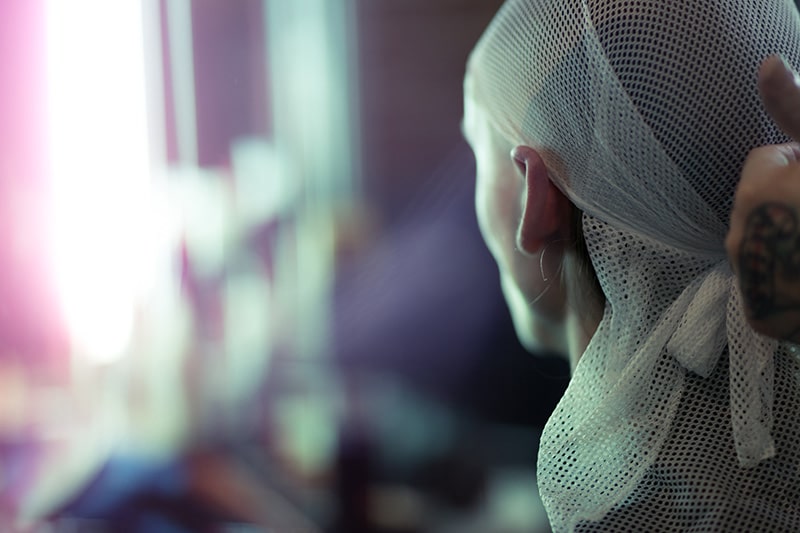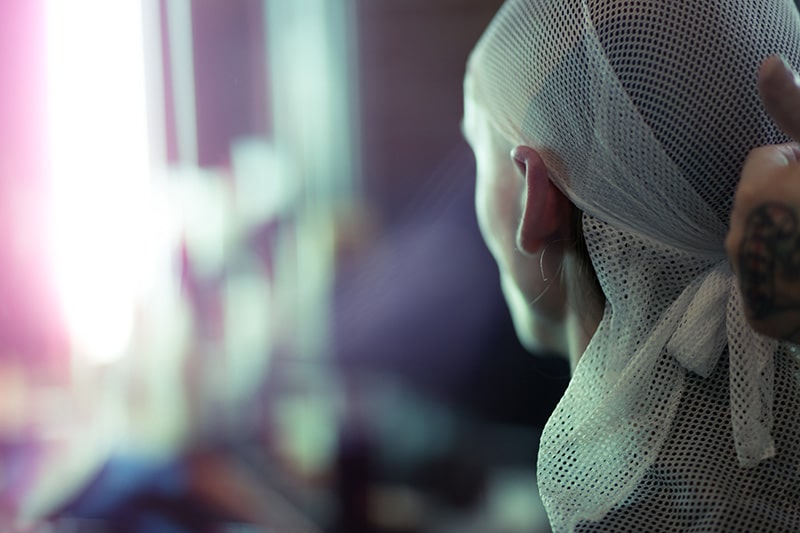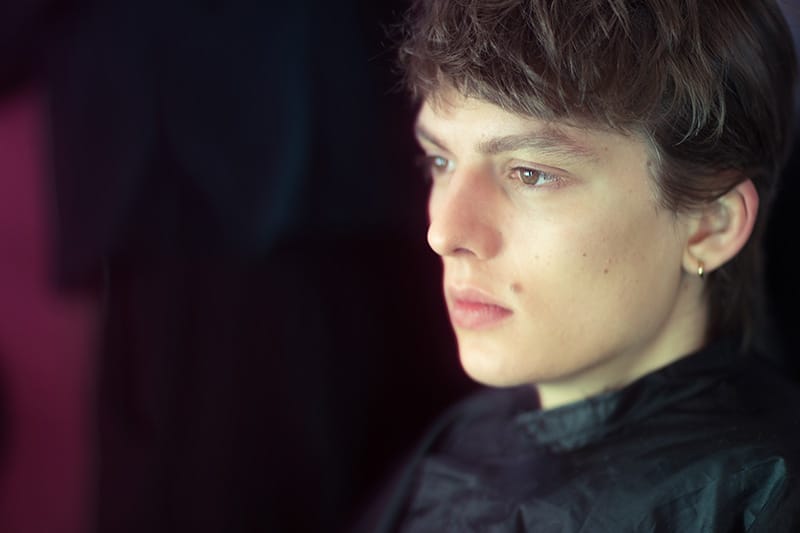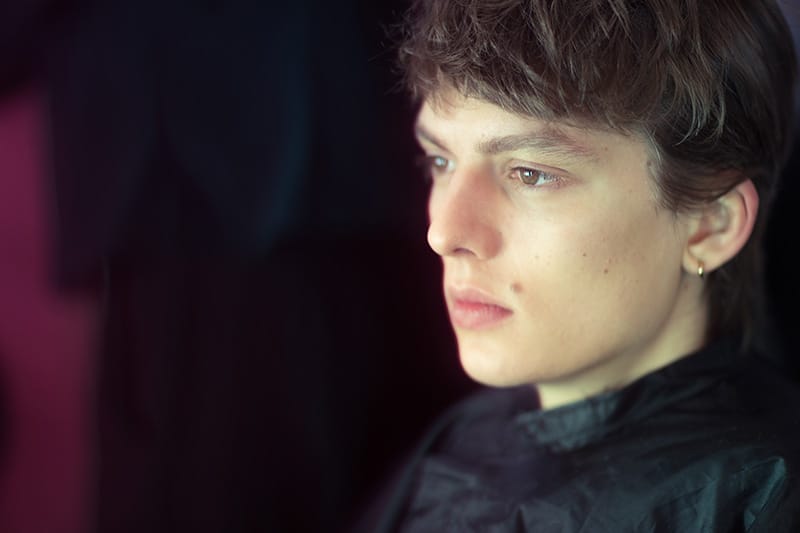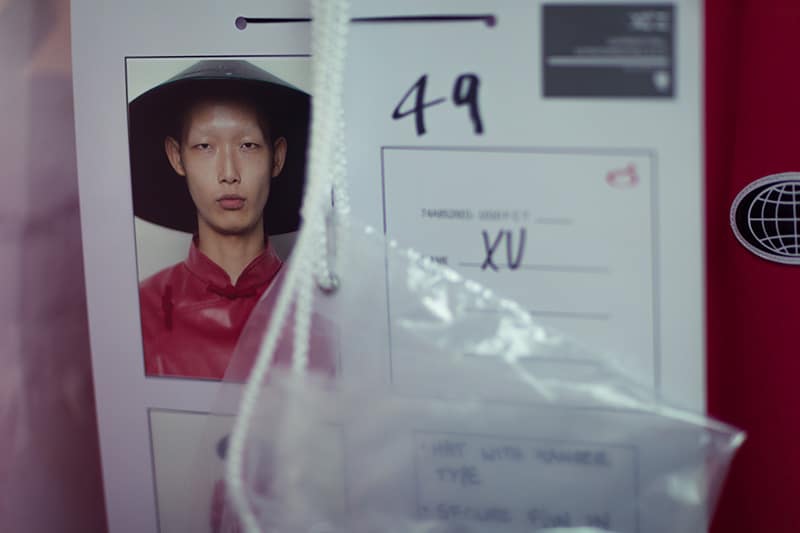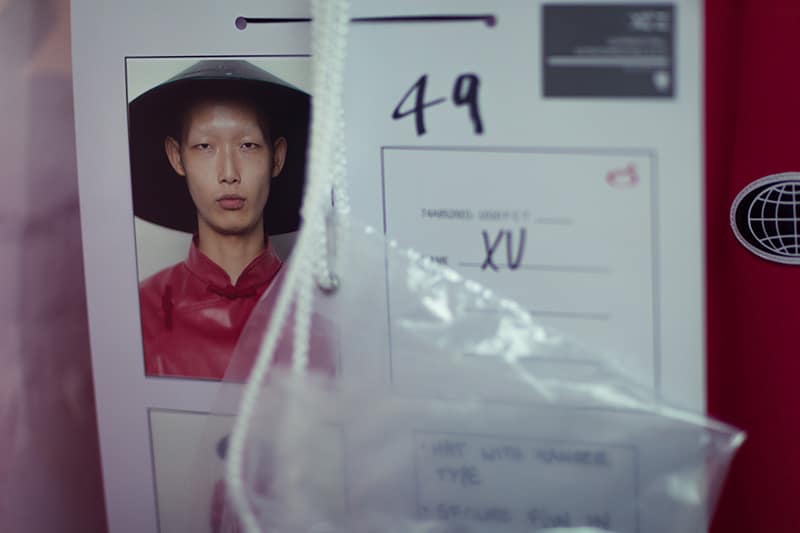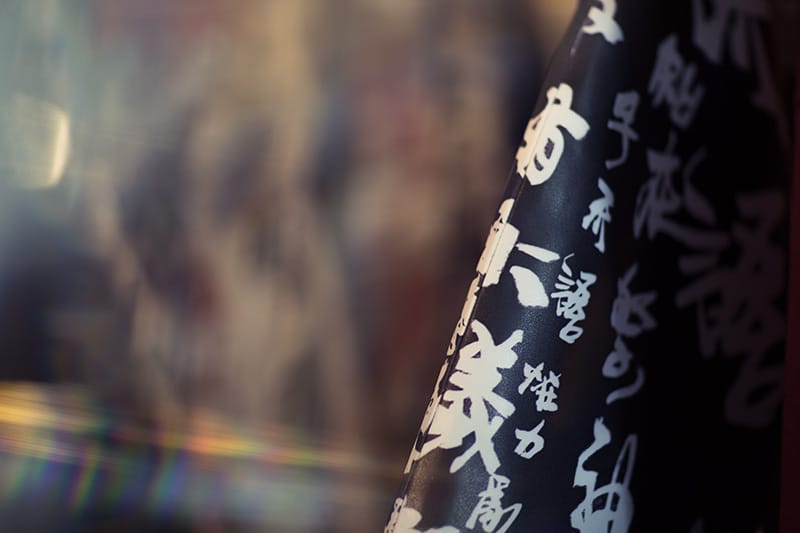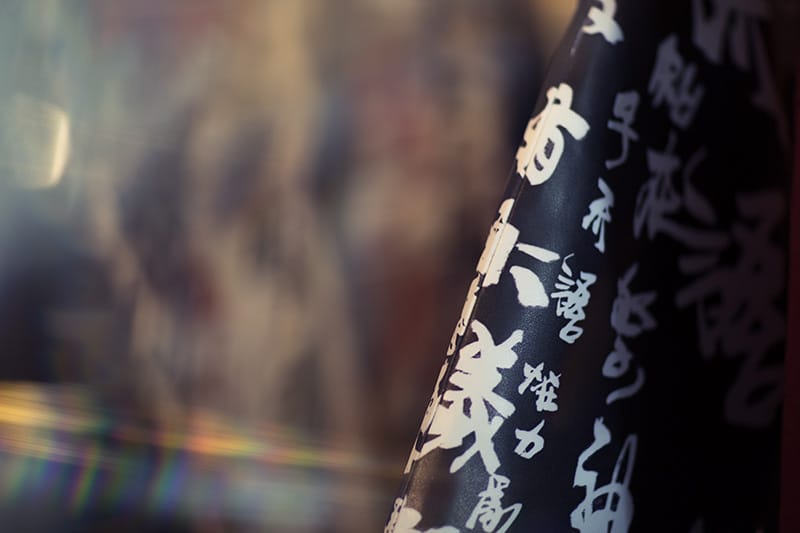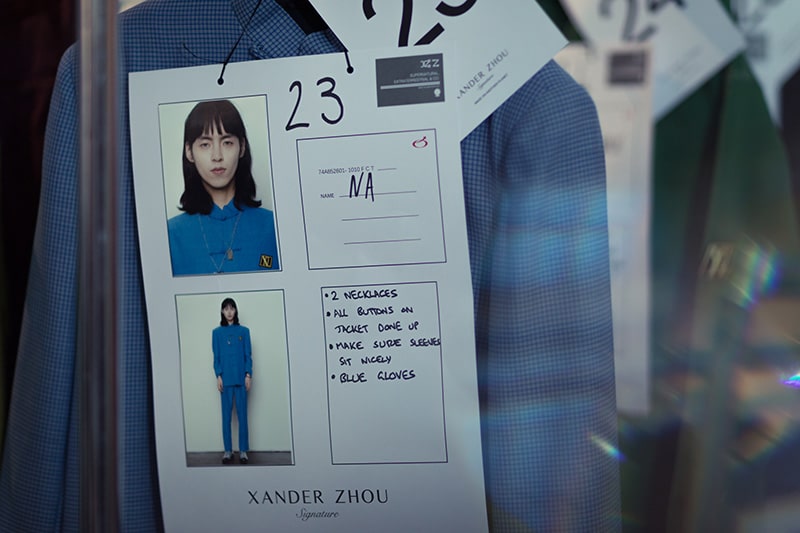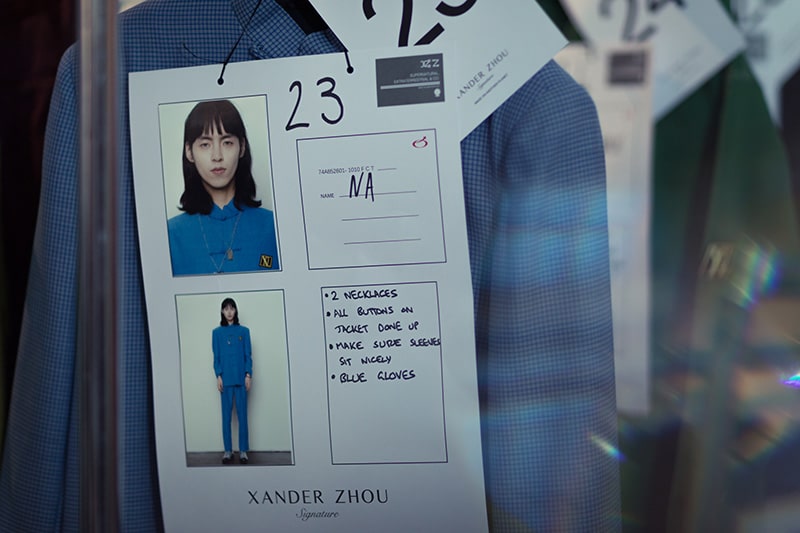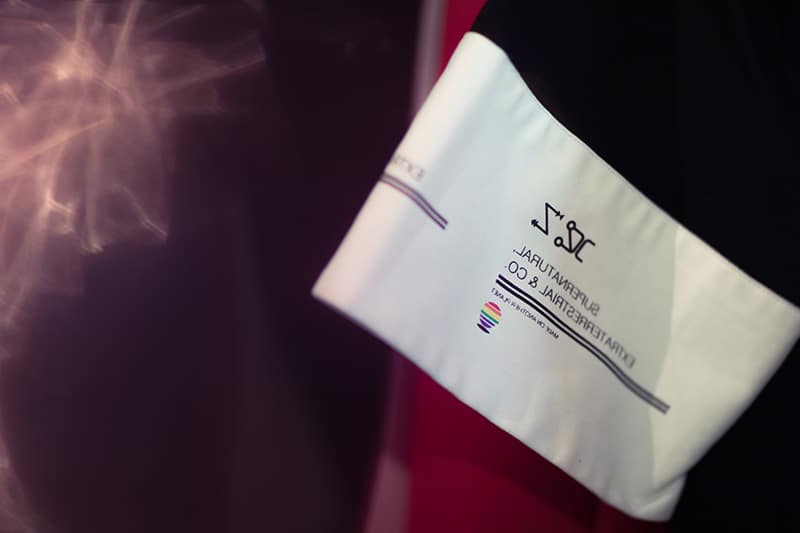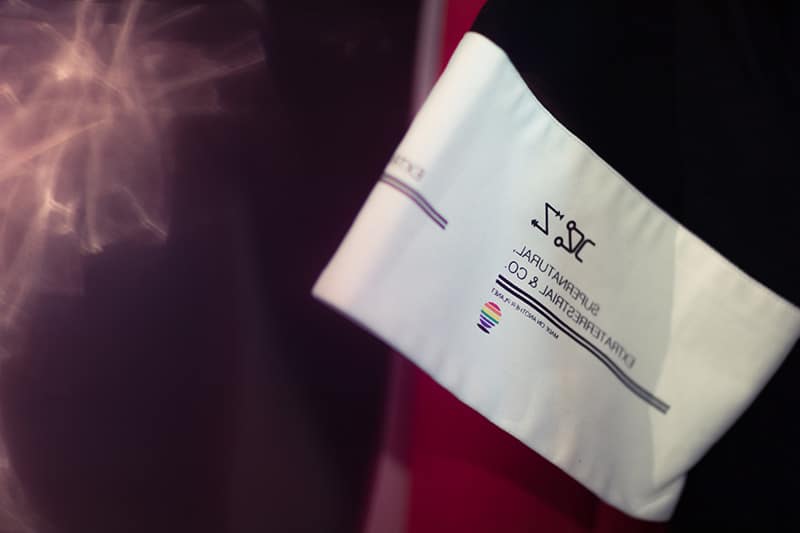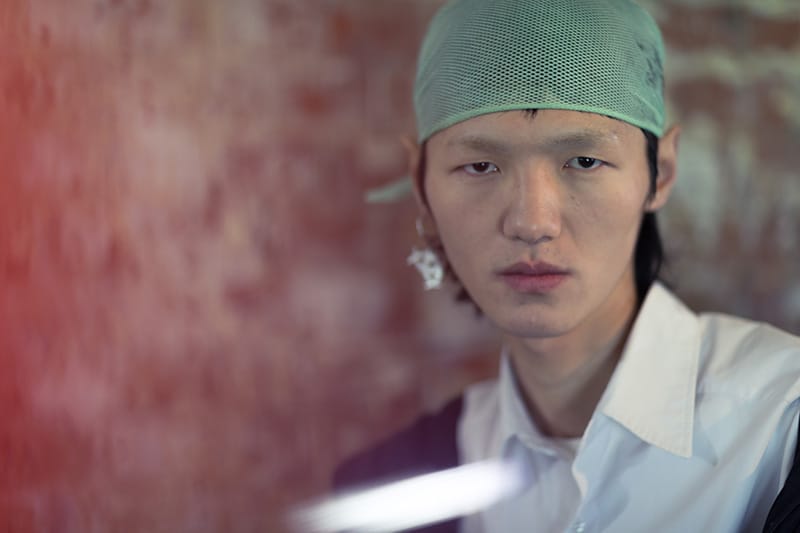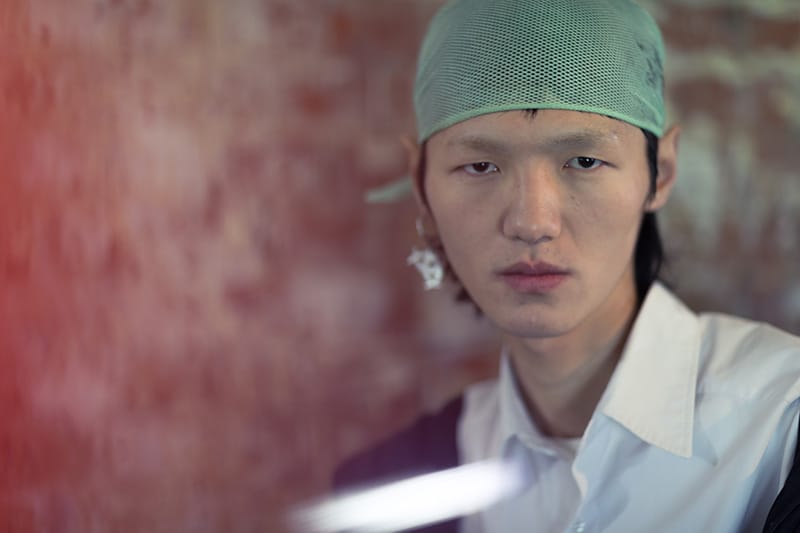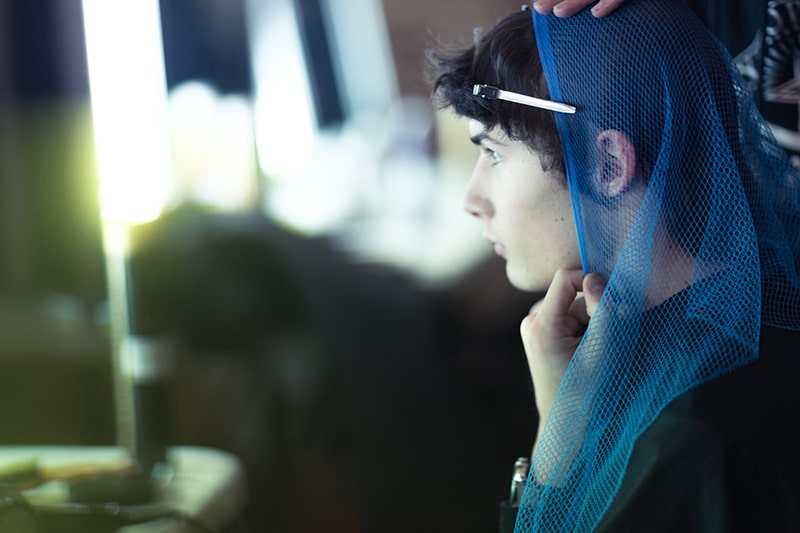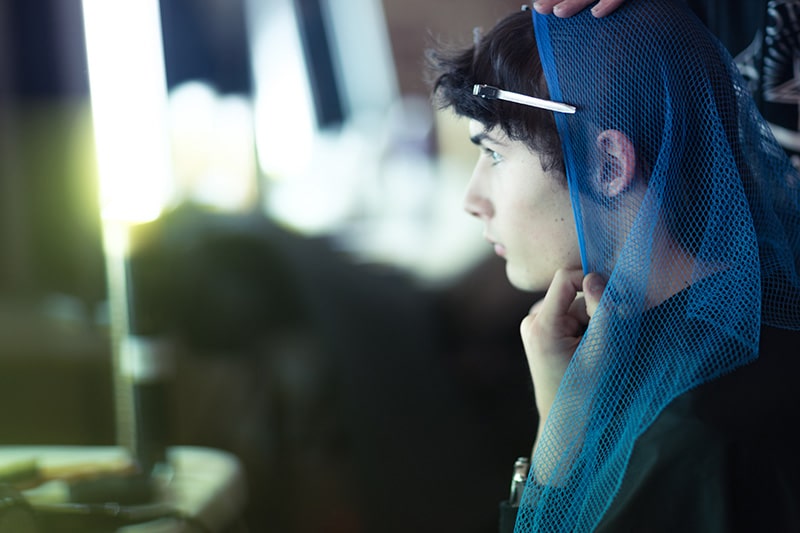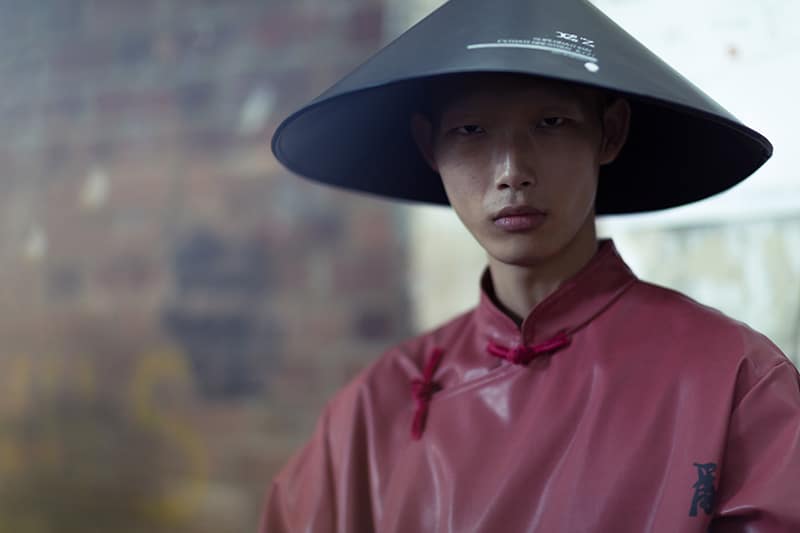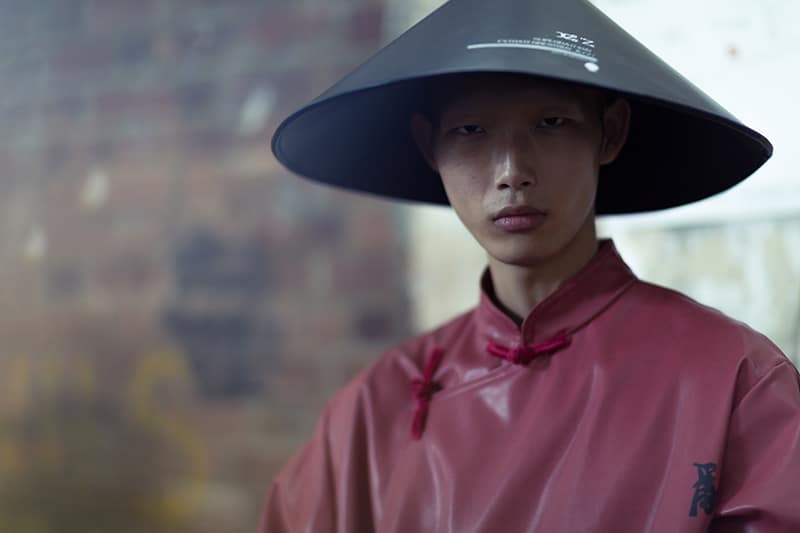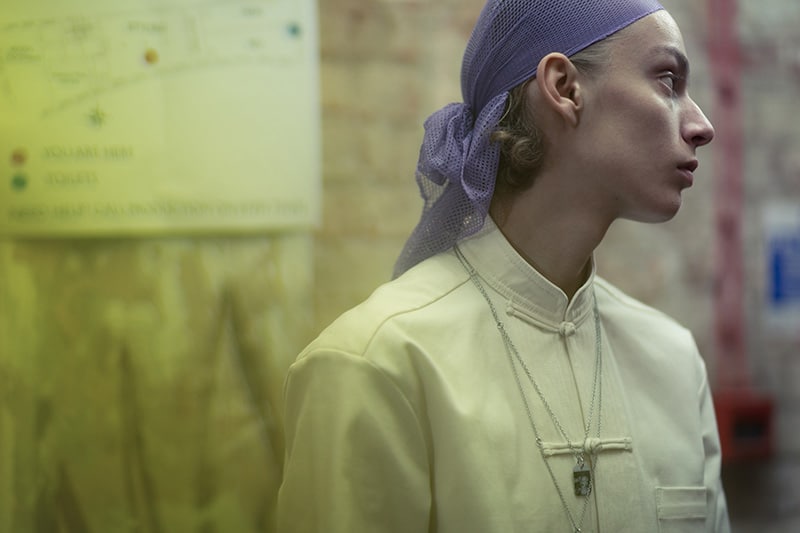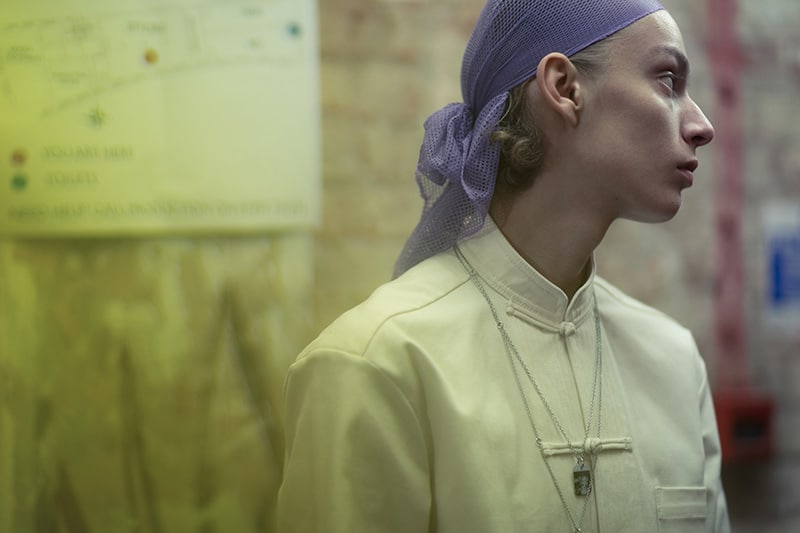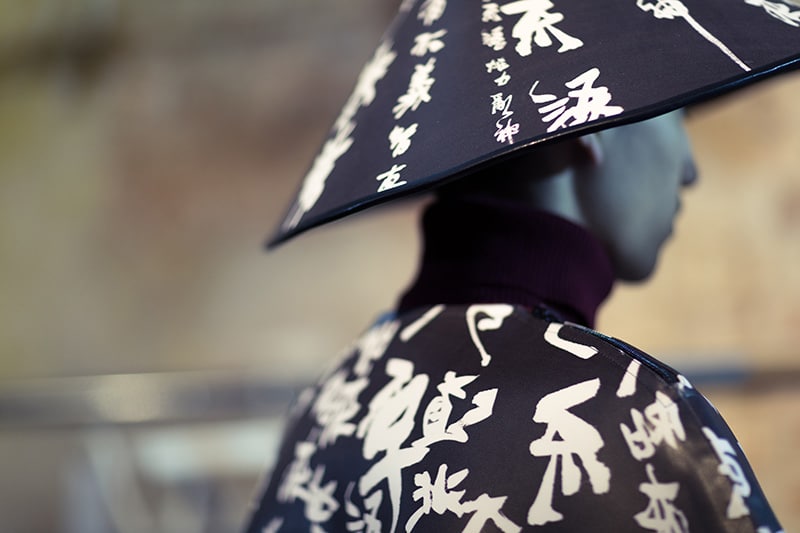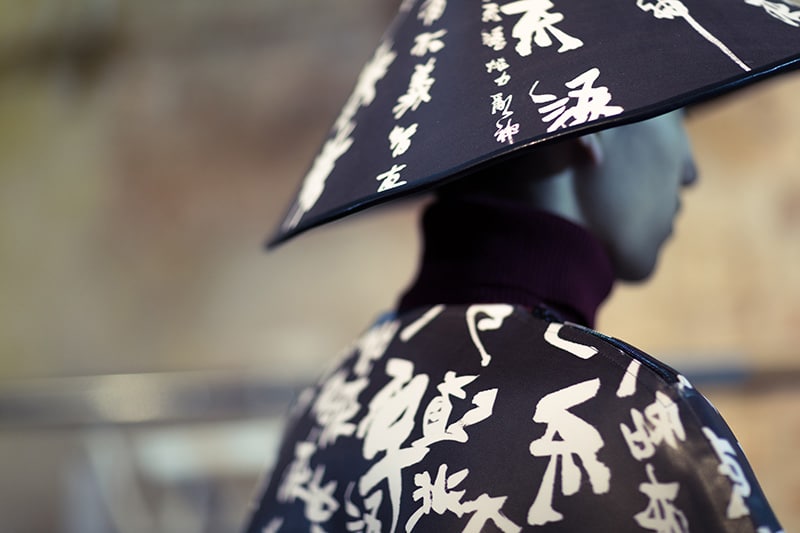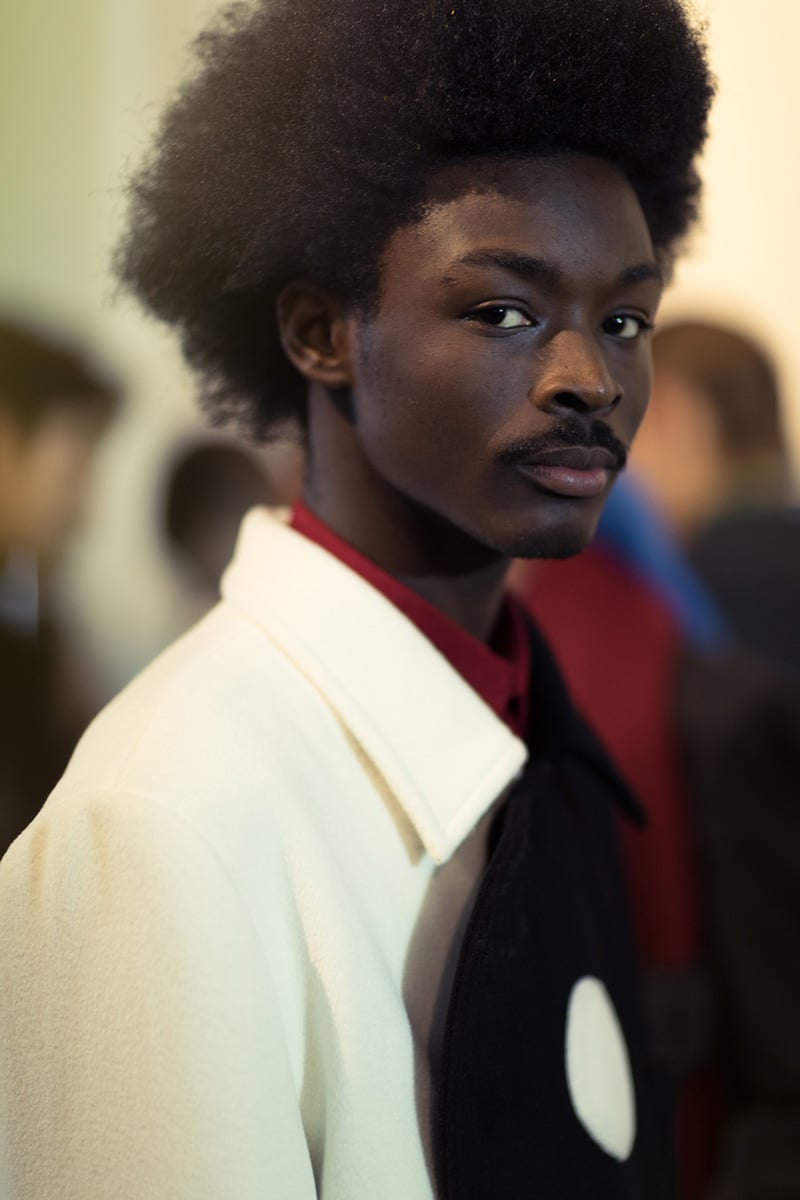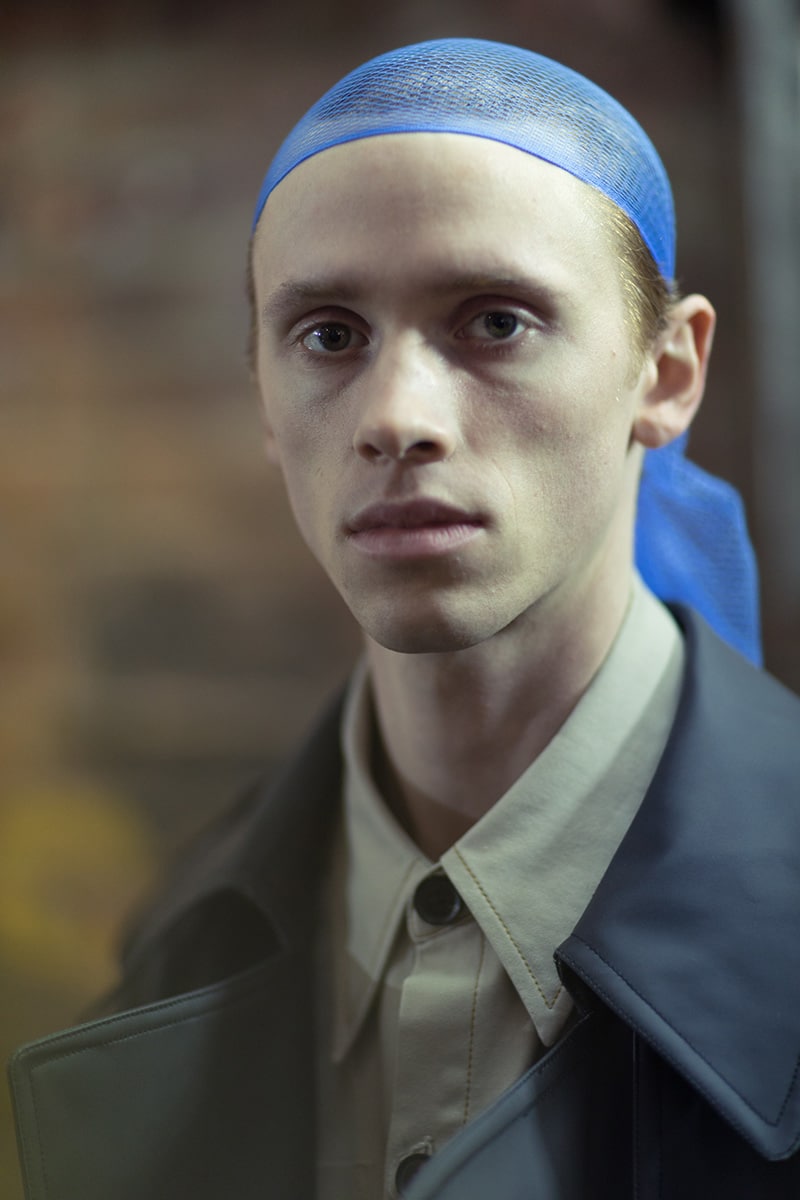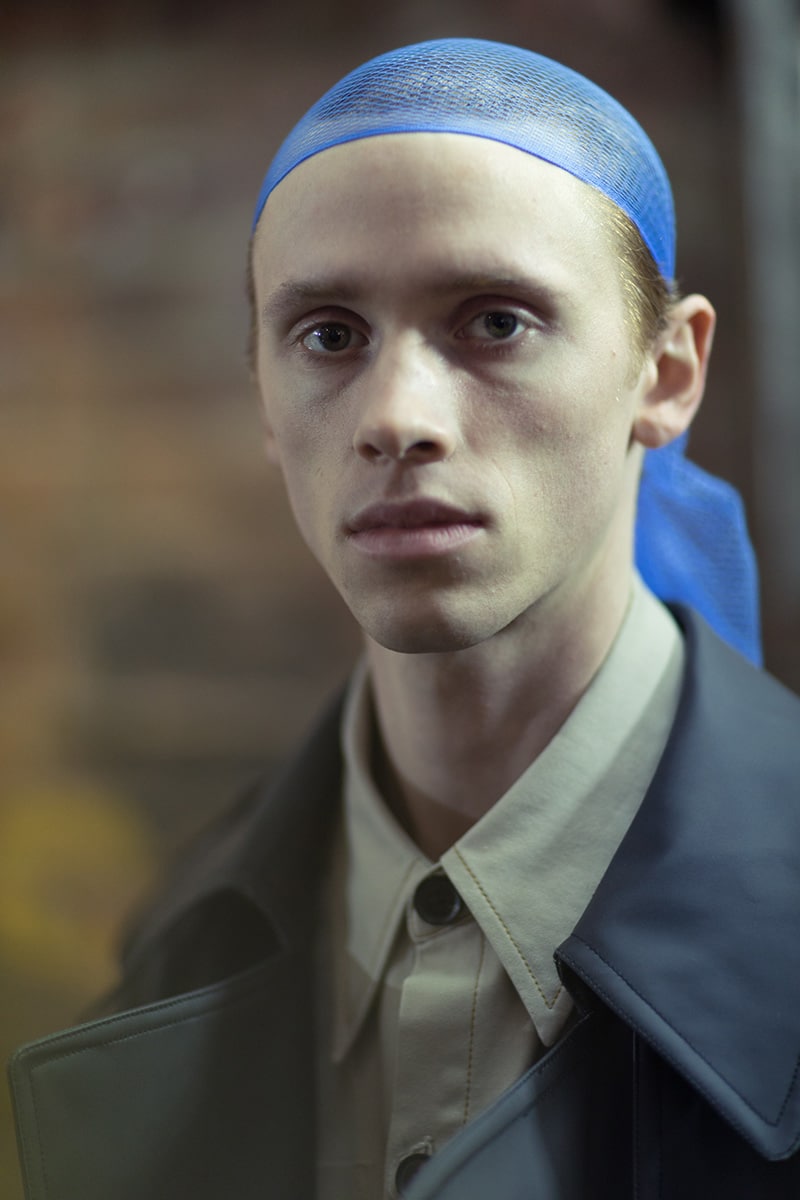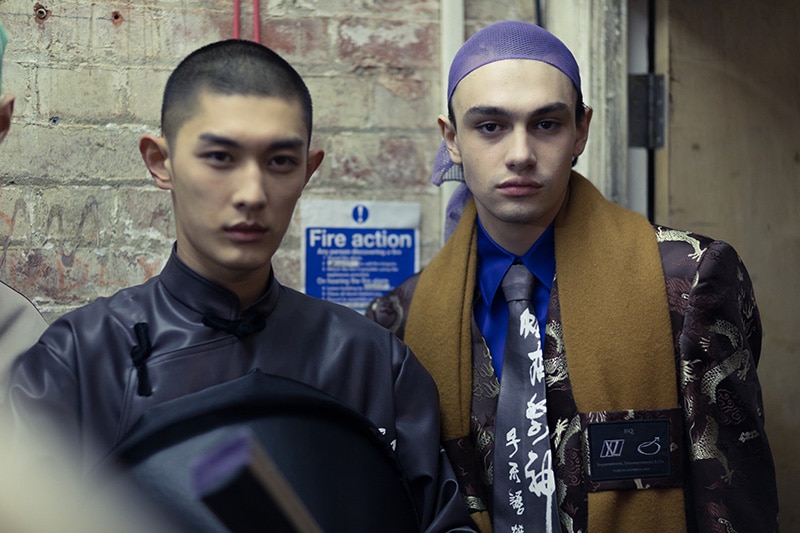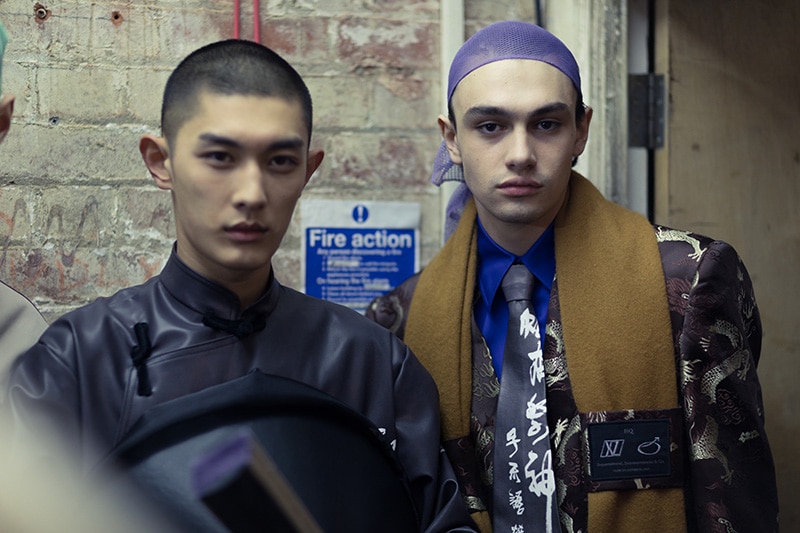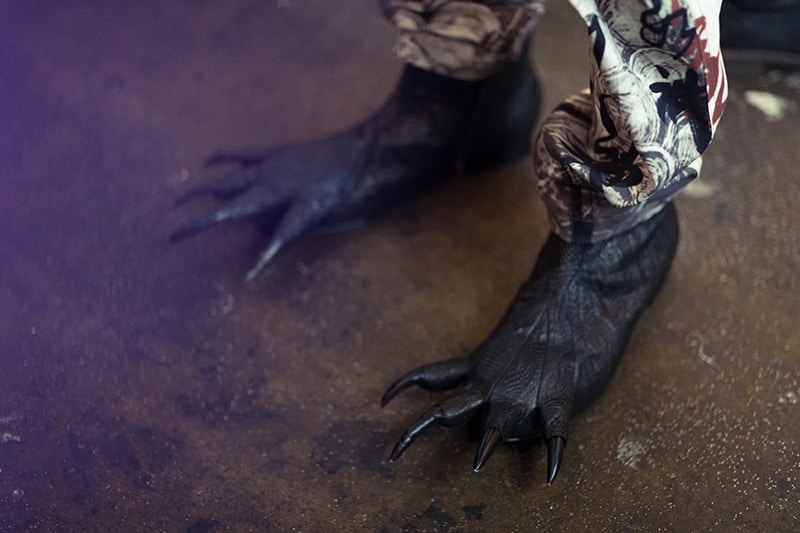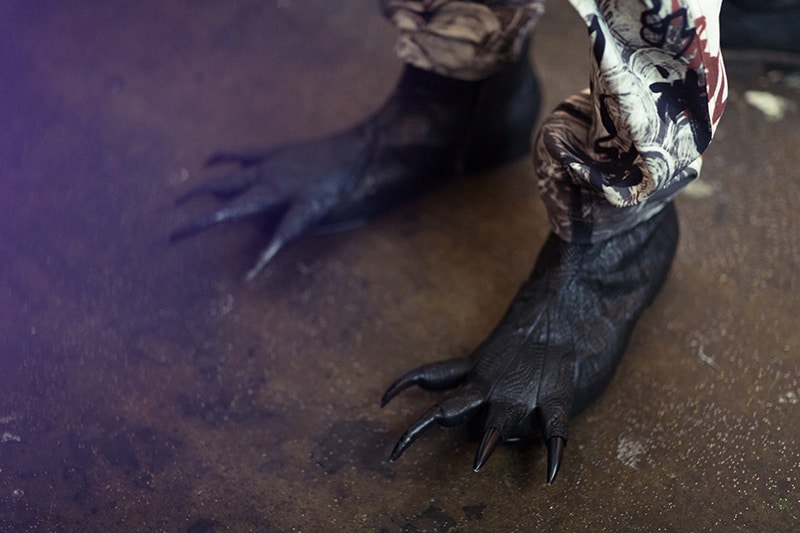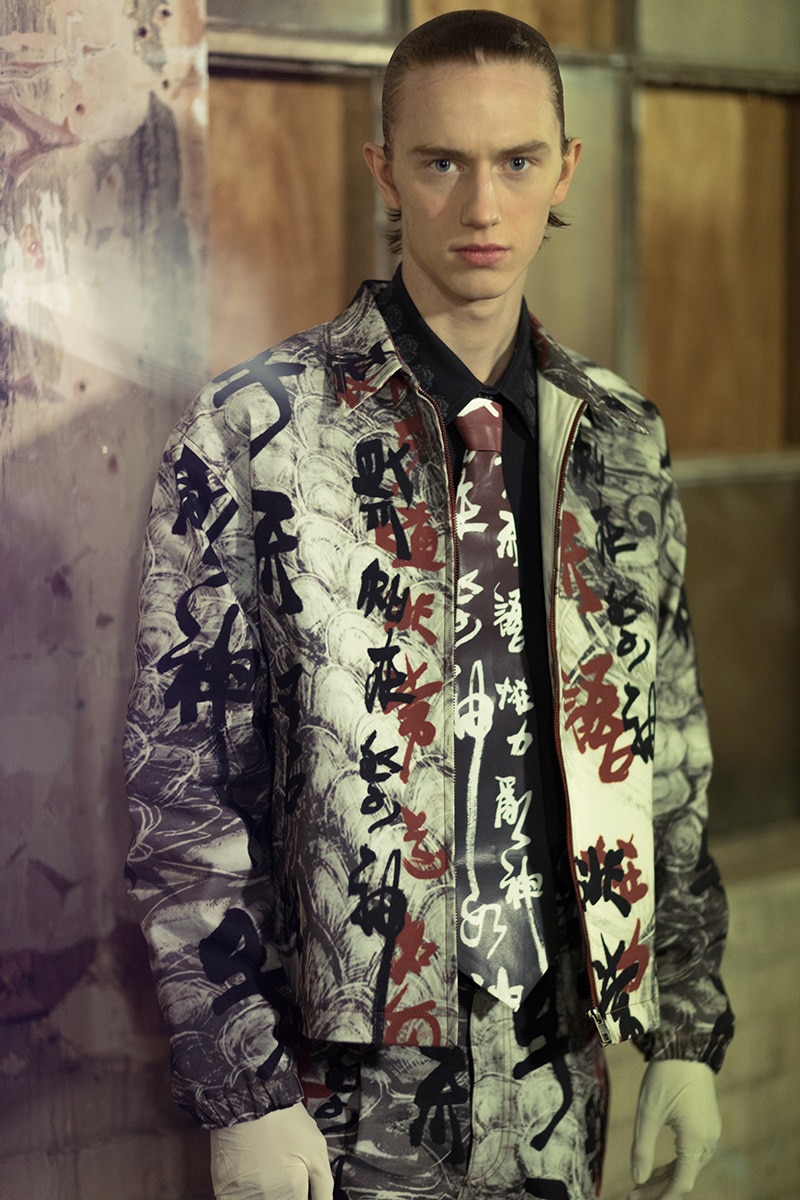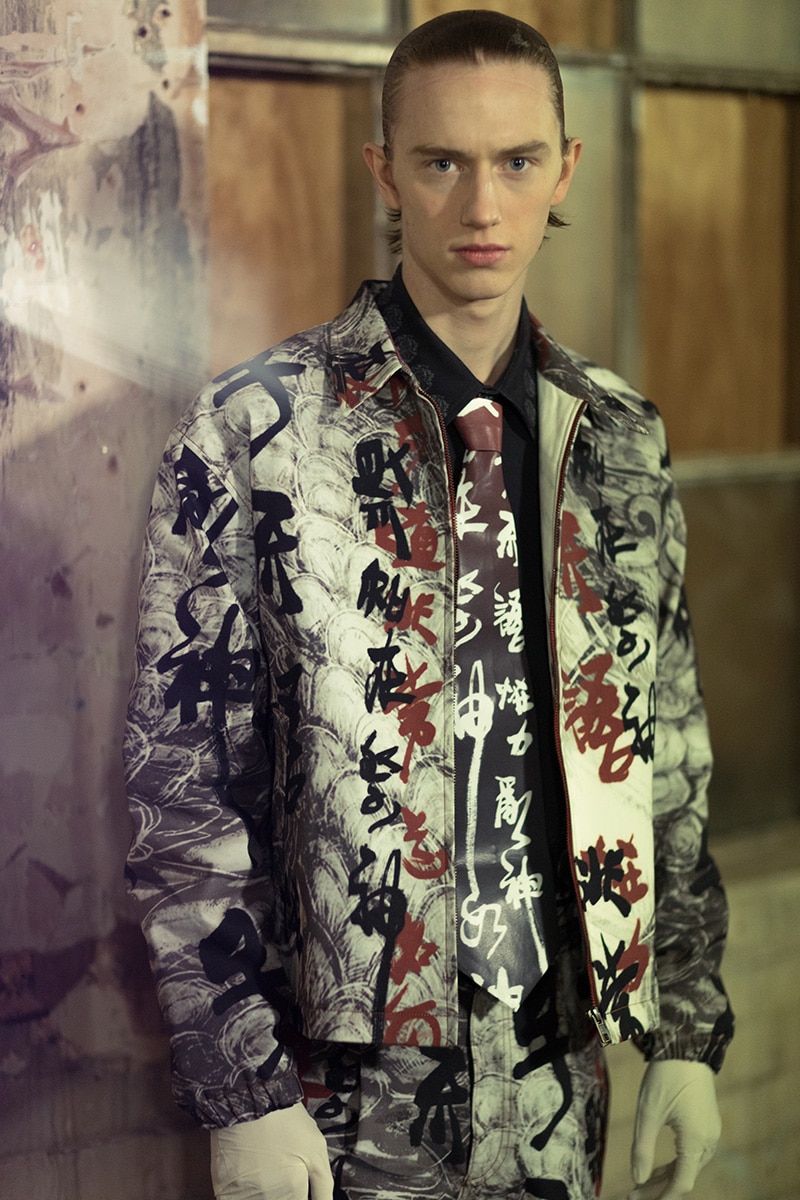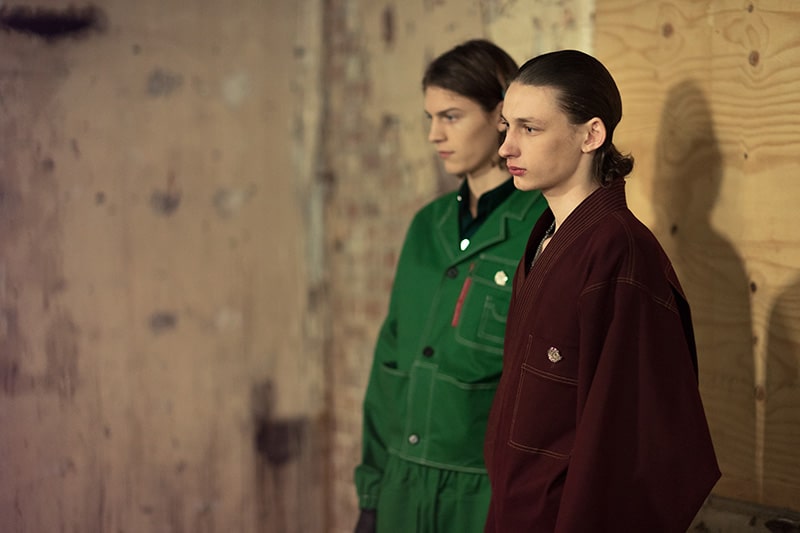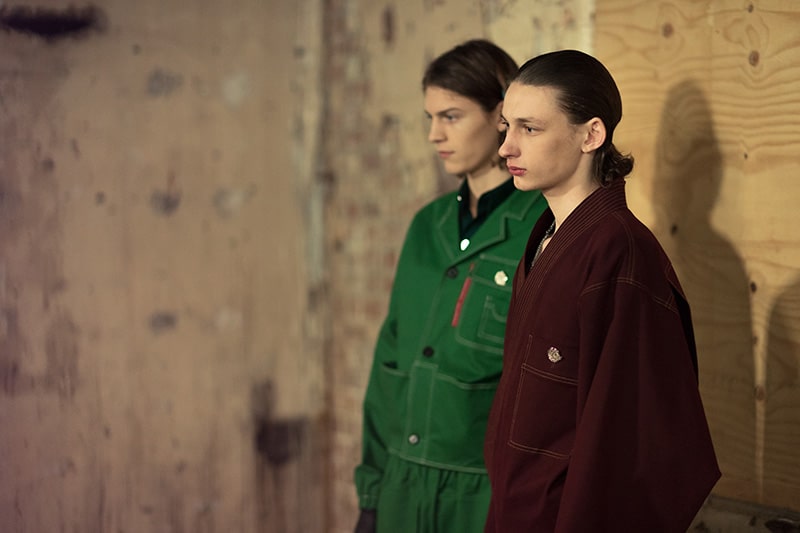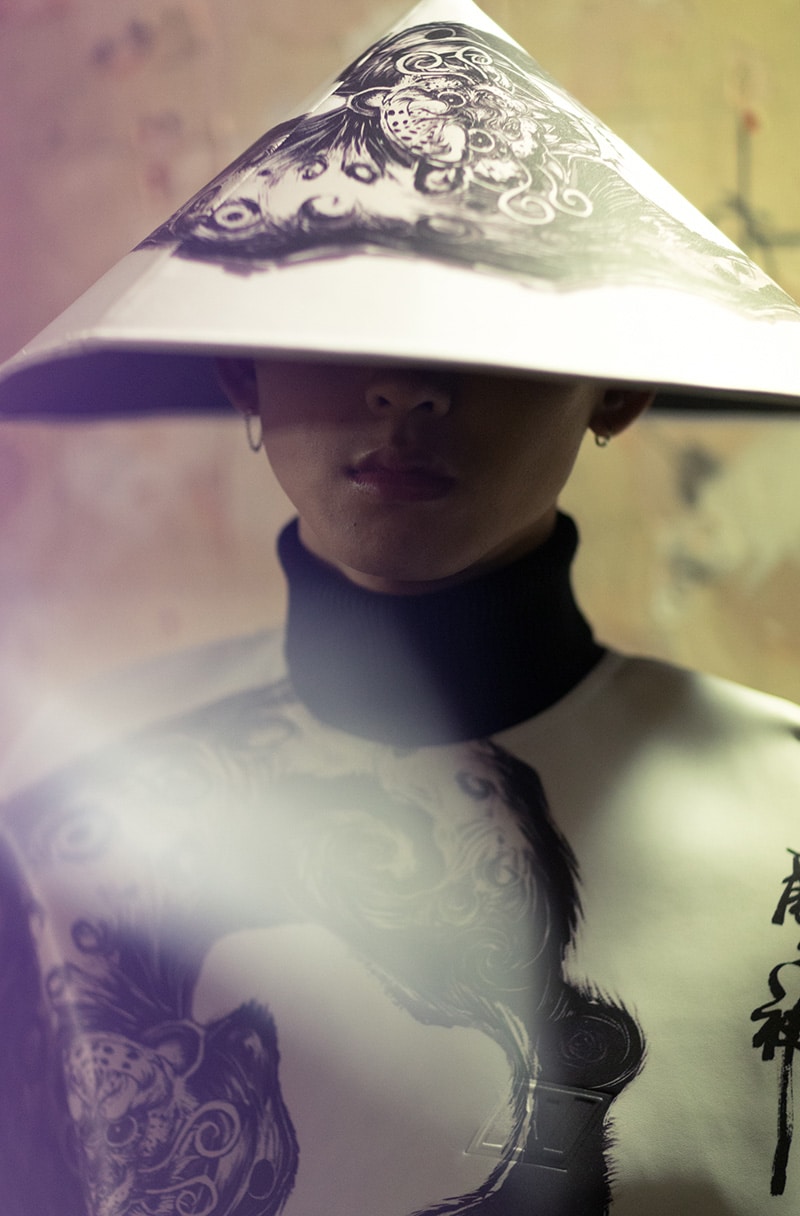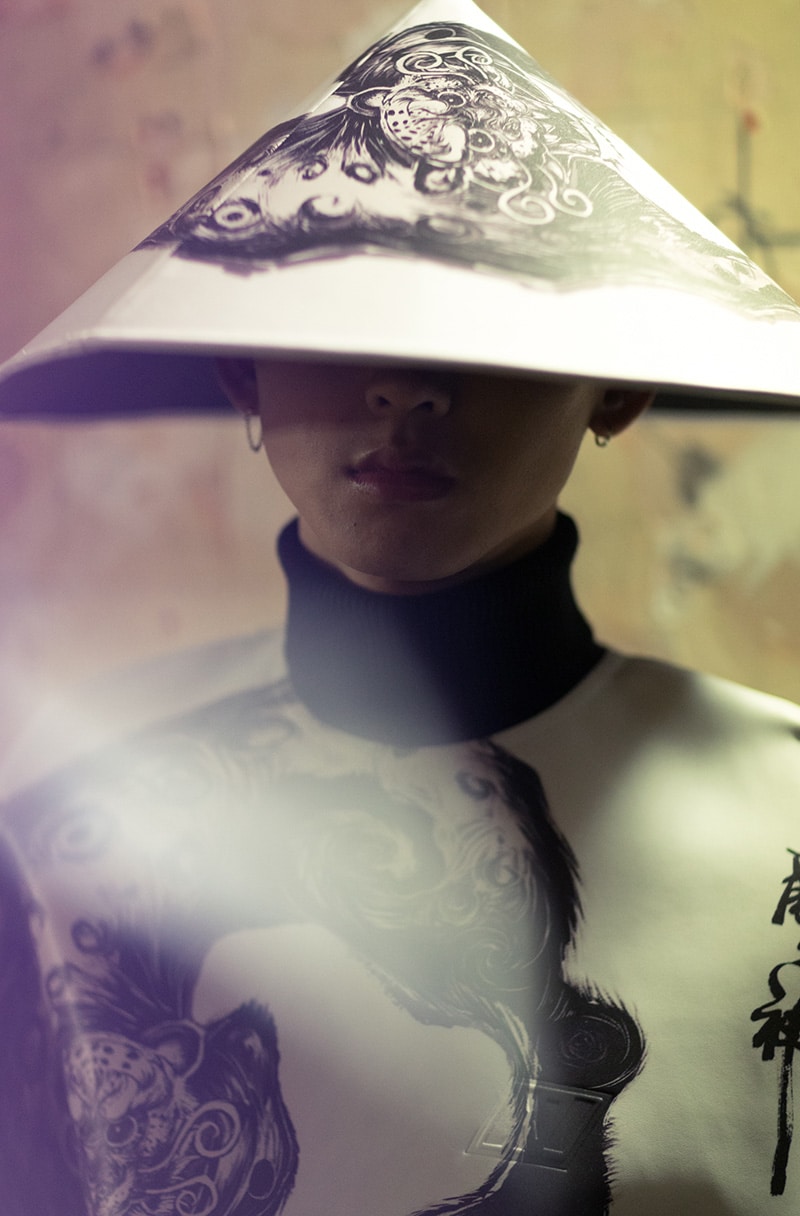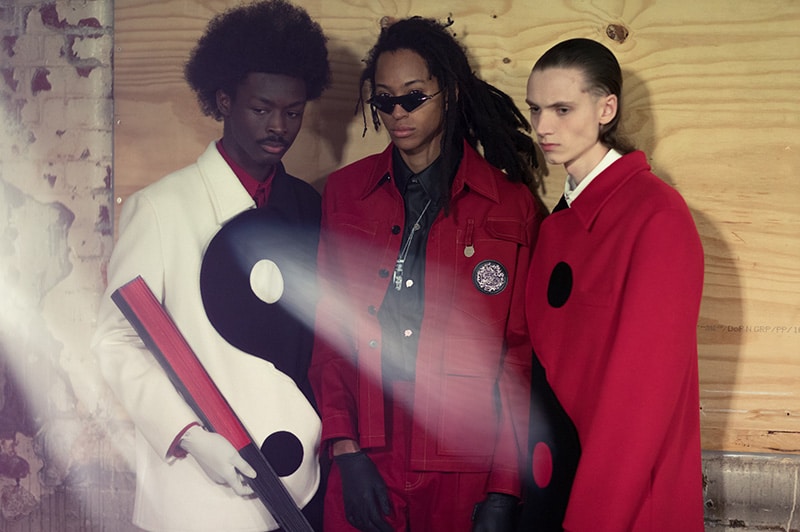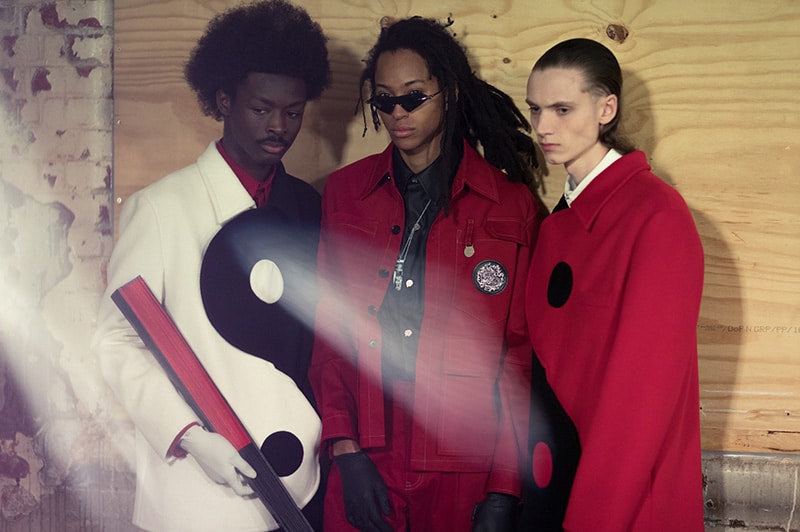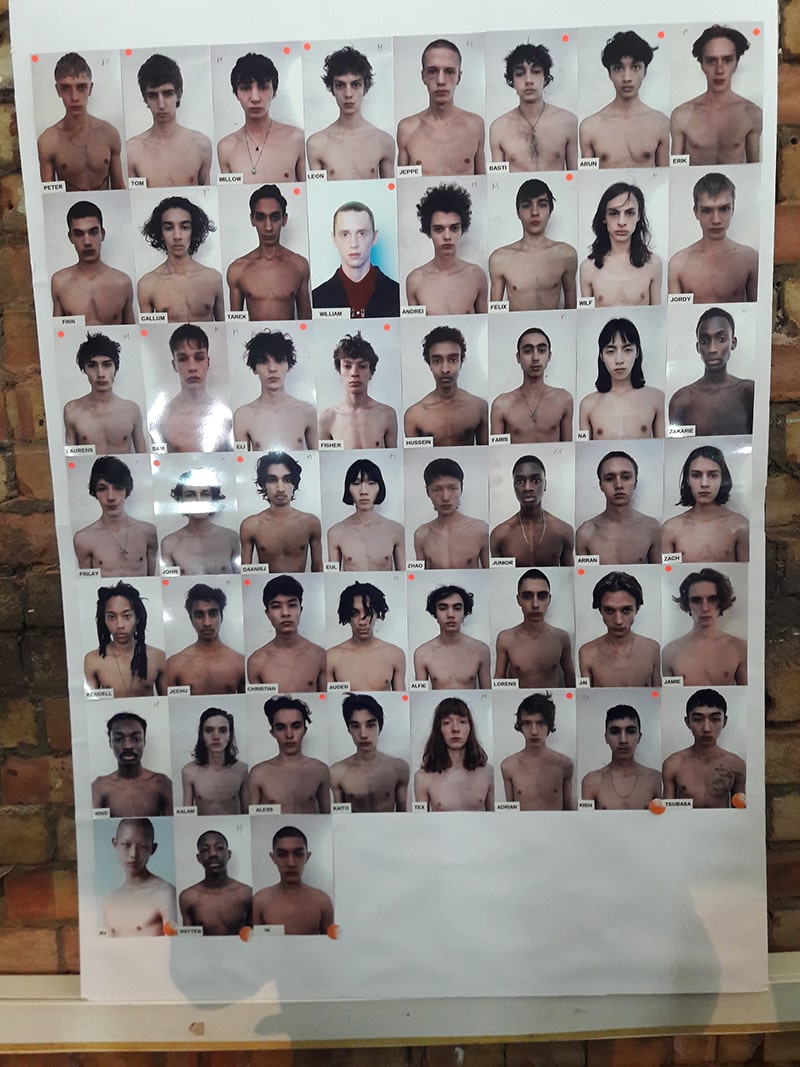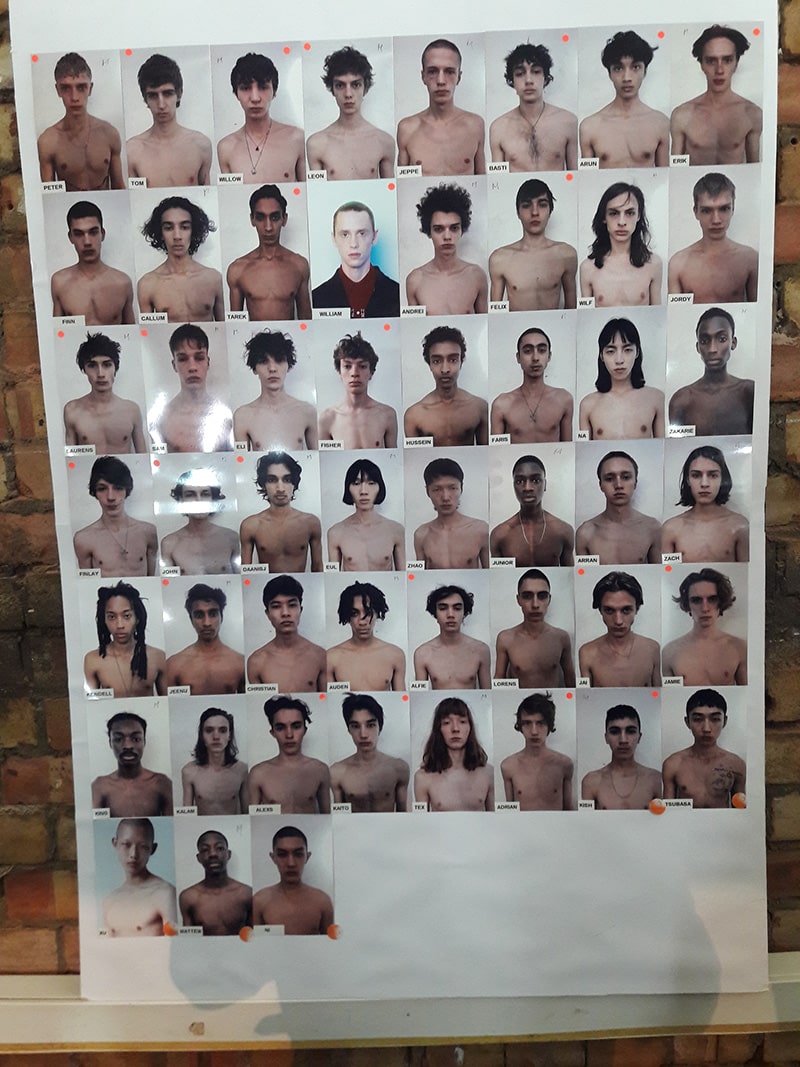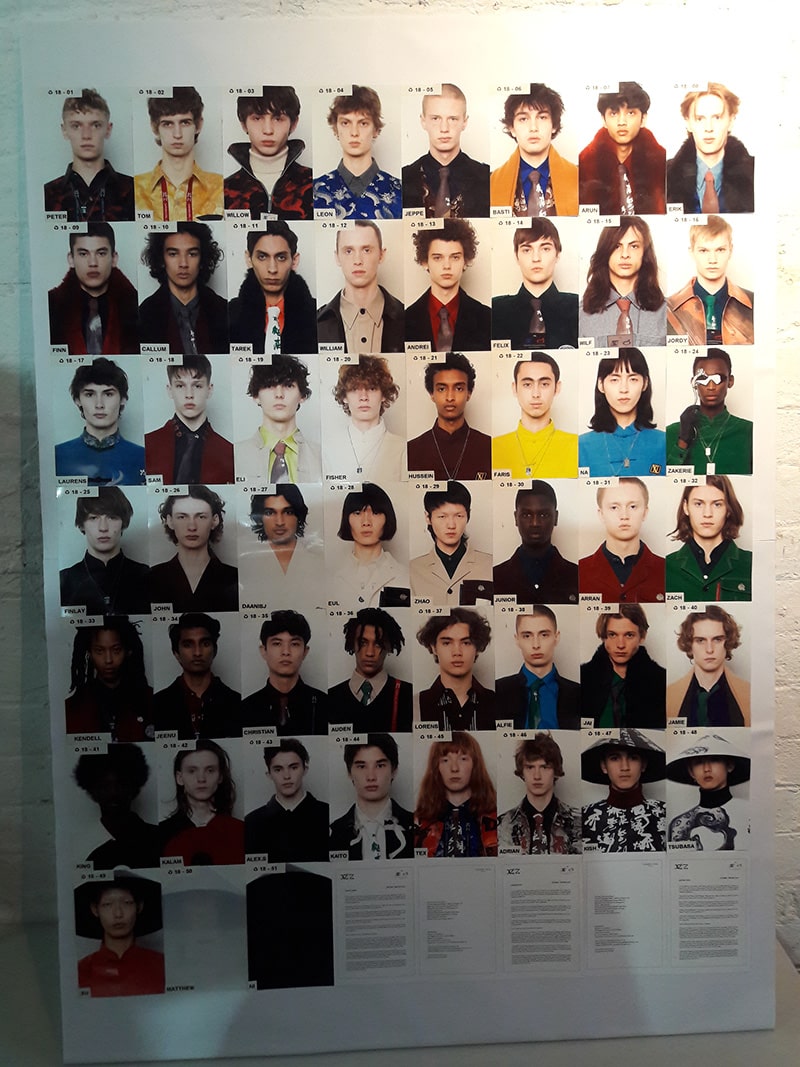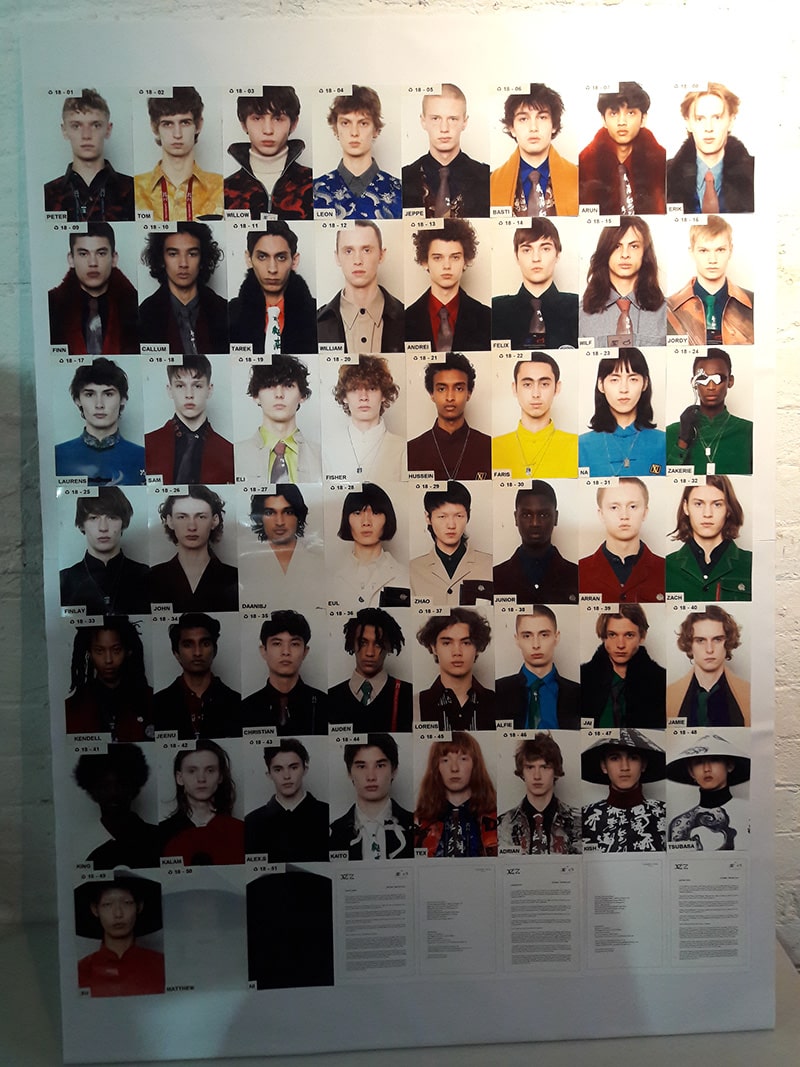 At Xander Zhou's Fall/Winter 2018 runway show during London Fashion Week Men's, there was an immense sense of heritage and sentiment present throughout the line-up, where daring Asian sentiment was reconfigured for an almost caricature-like takedown of the traditional Western menswear show.
There were men donning conical hats, long sweeping robes, and several particularly large folding fans. But, it's not until after you get past the abundance of tangzhuang jackets, traditional changshan shirts and the recurring leopard and dragon motifs, that you discover what's truly majestic about this collection. That's because, from out of Asian past and nostalgia, Xander Zhou was able to deconstruct both Eastern and Western influences and merge them into a modern – and somewhat sci-fi – range of tailored suiting and workwear. However, if you're not a fan of calligraphy prints or incessantly bright colours, you might want to move on to the next show; but, when it comes to sticking to a concept that some might find bold and eccentric, Xander Zhou certainly didn't hold back this season – kudos for that. And altogether, somehow it just worked.
Photos by Quentin de Ladelune in exclusive for Fucking Young!