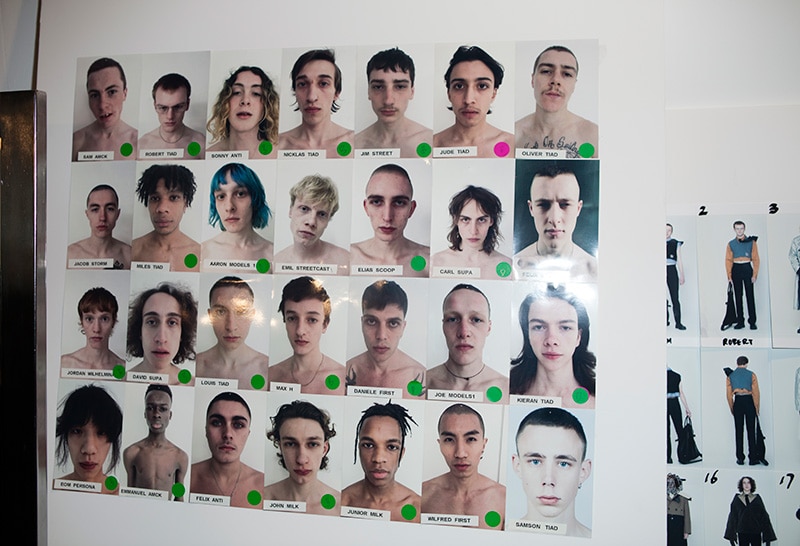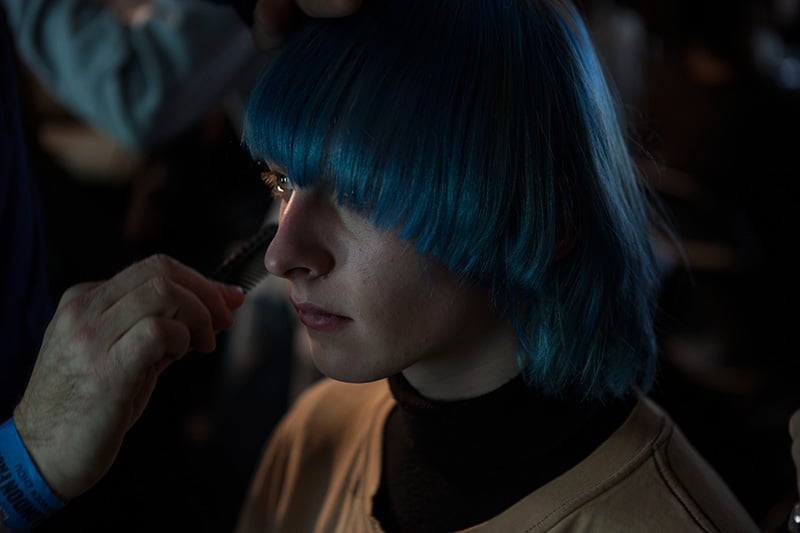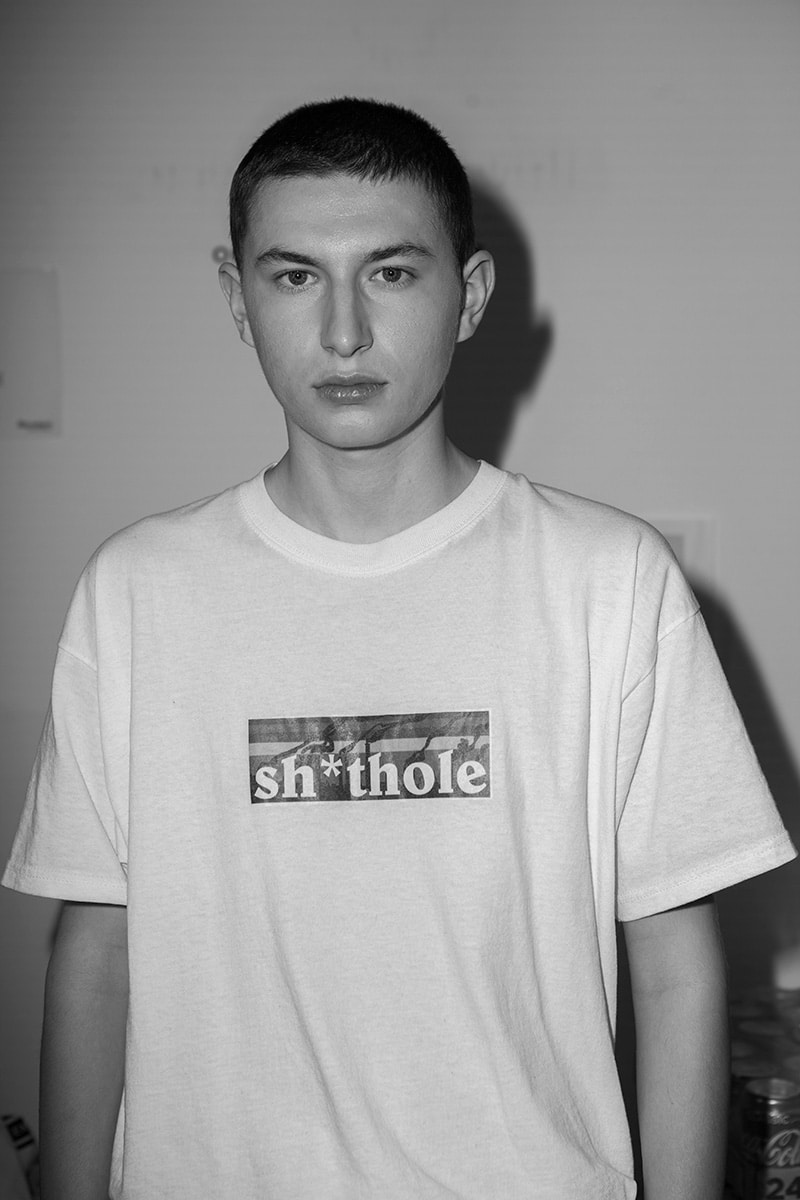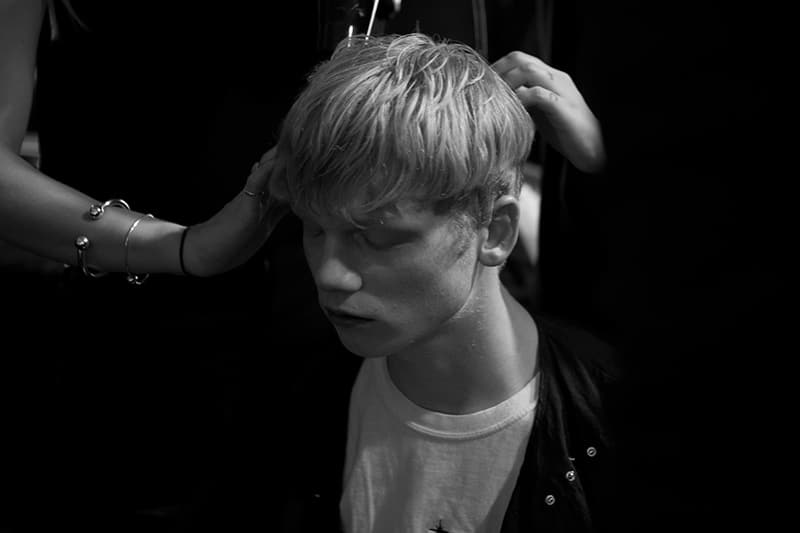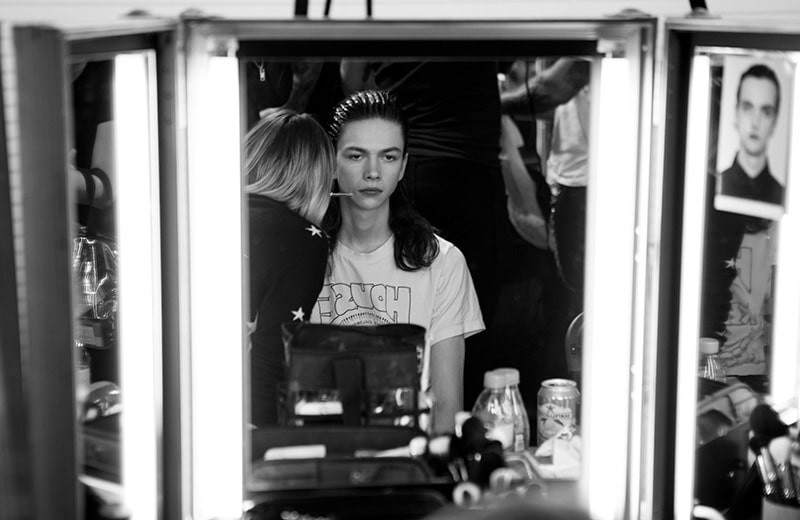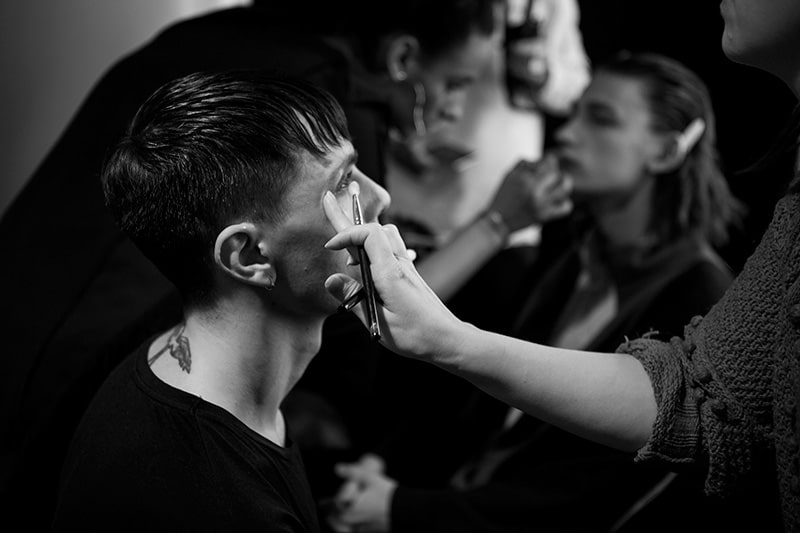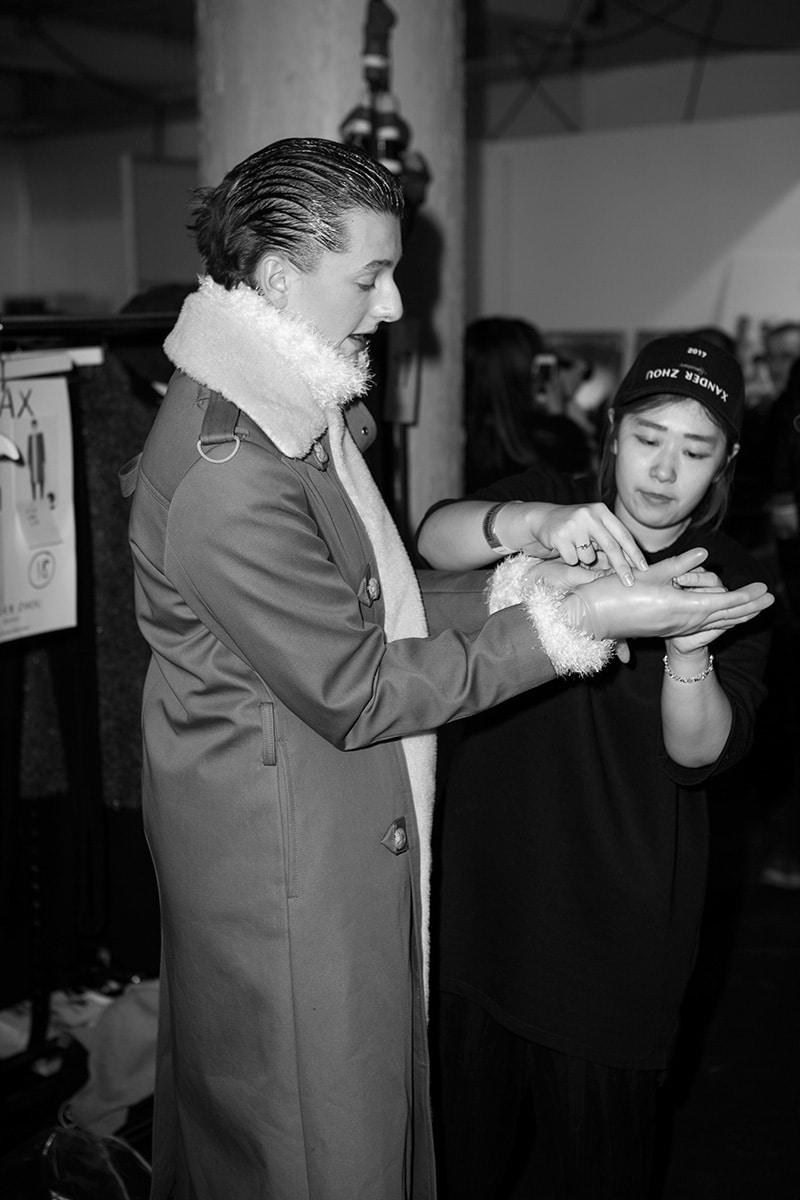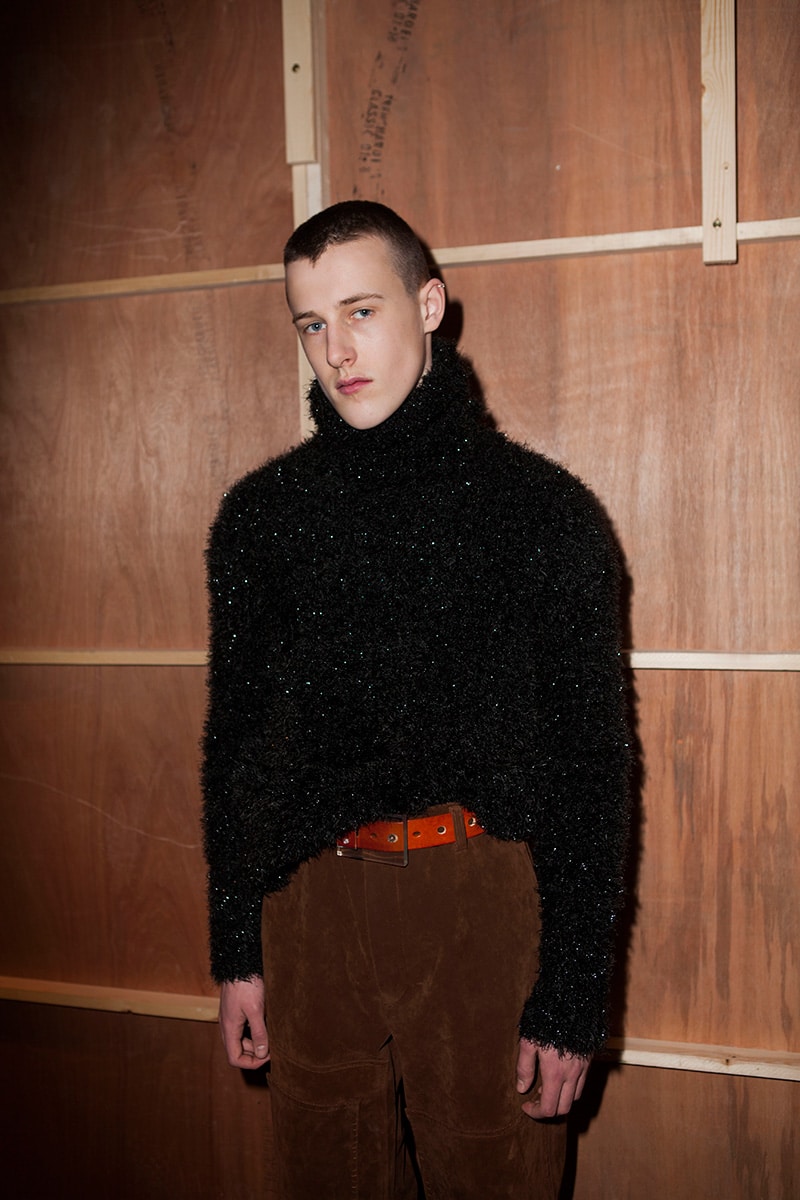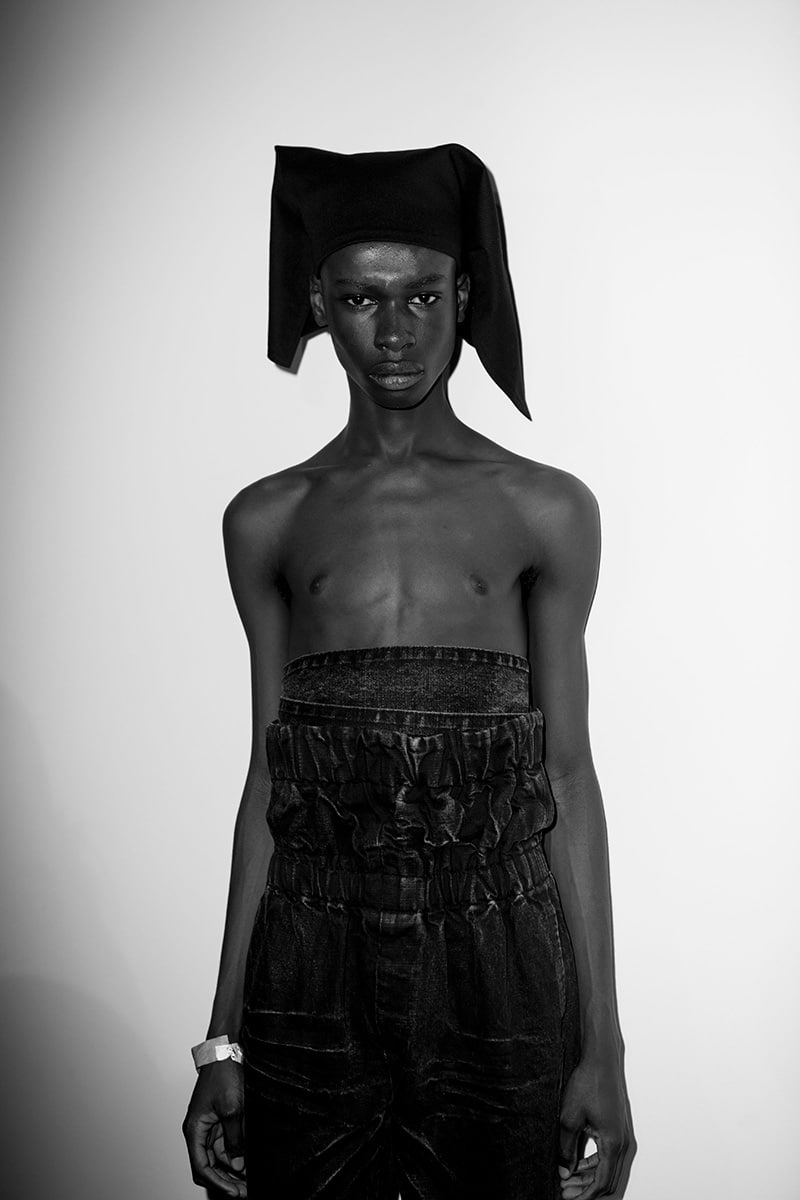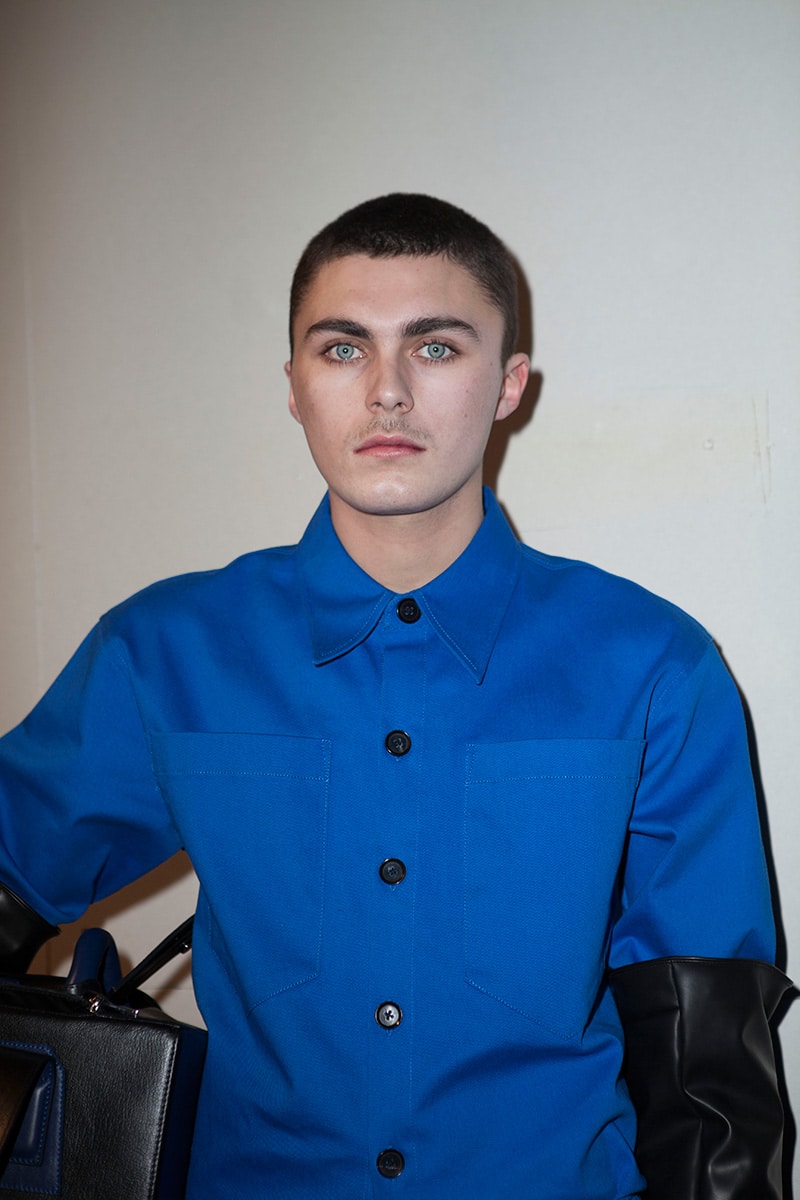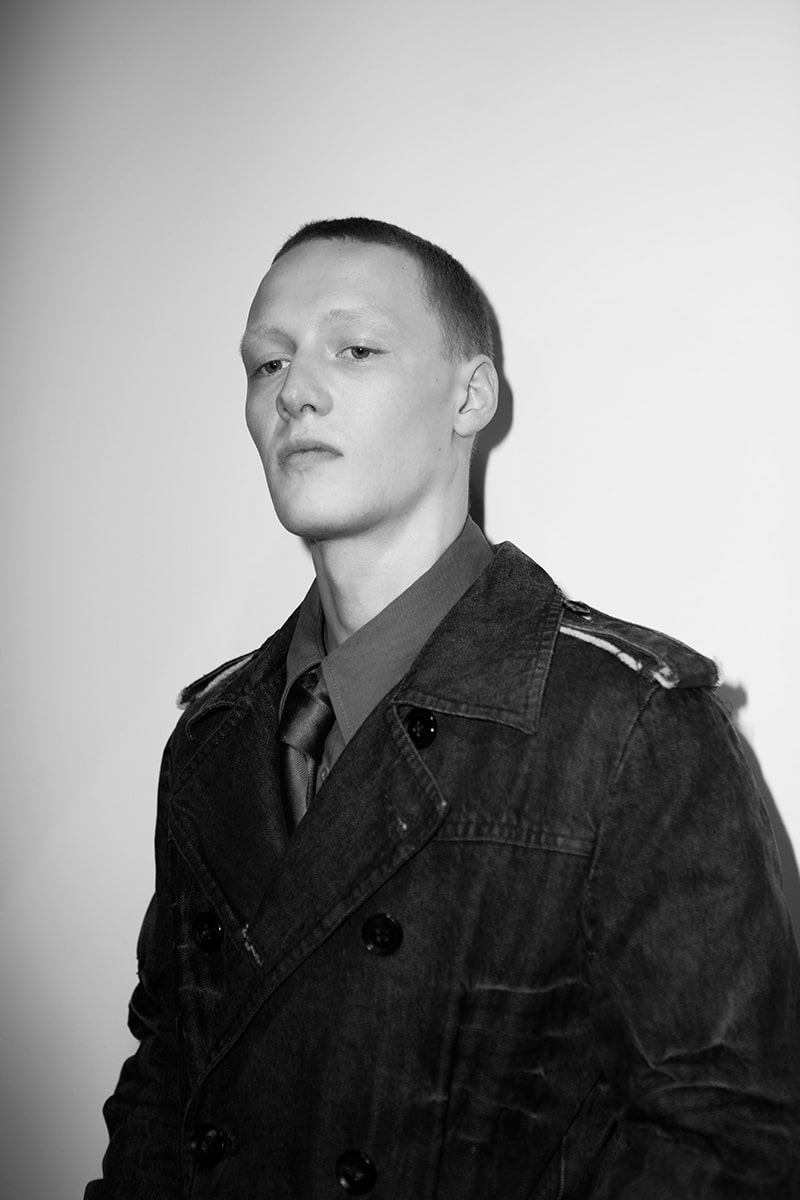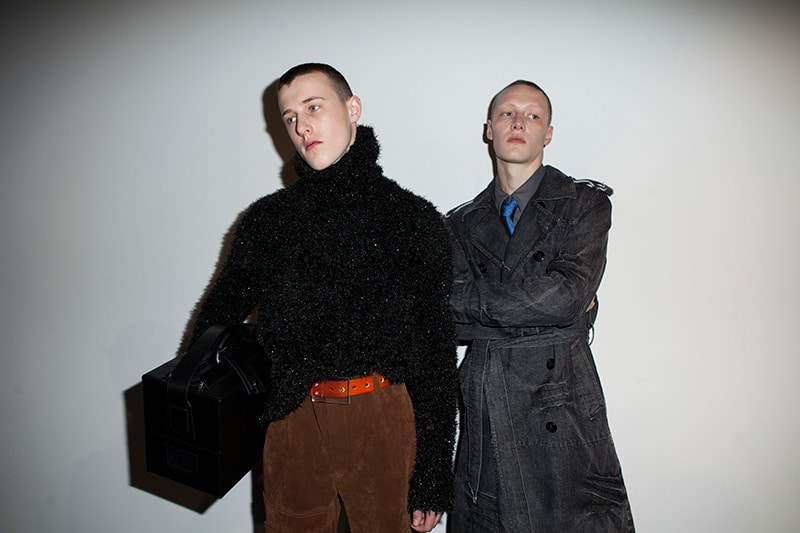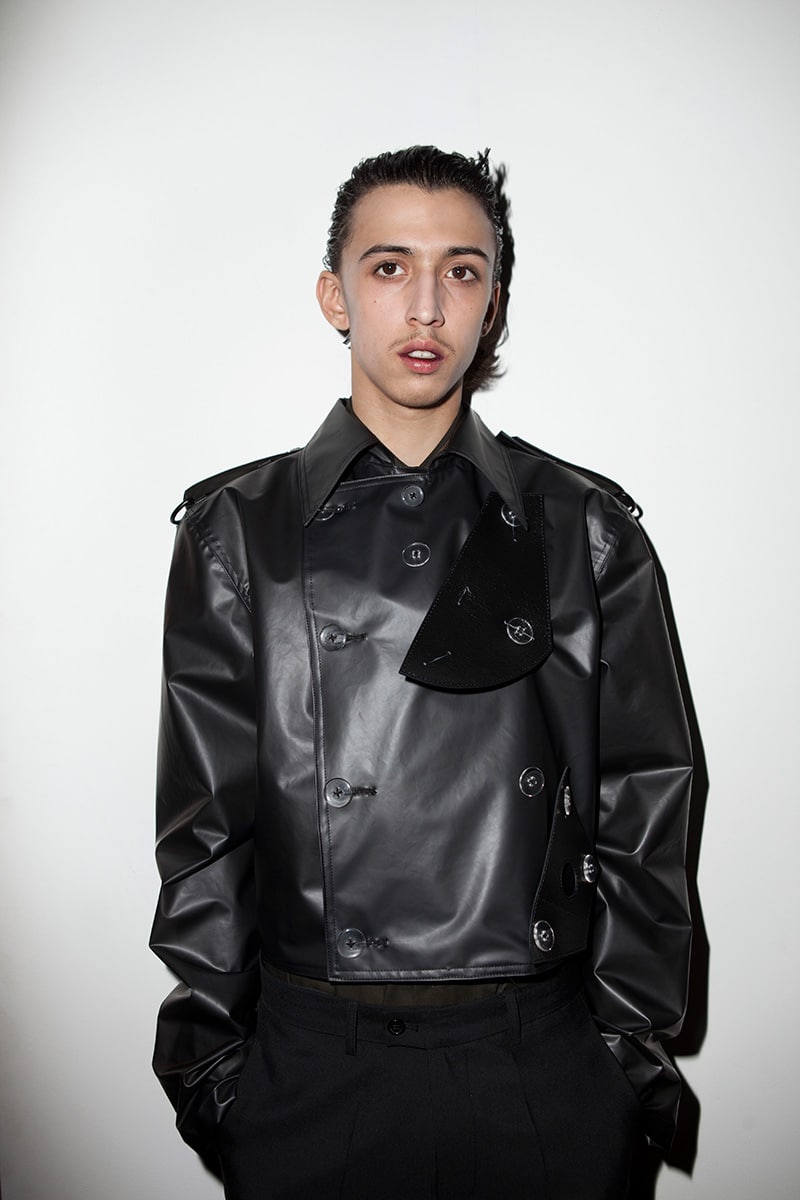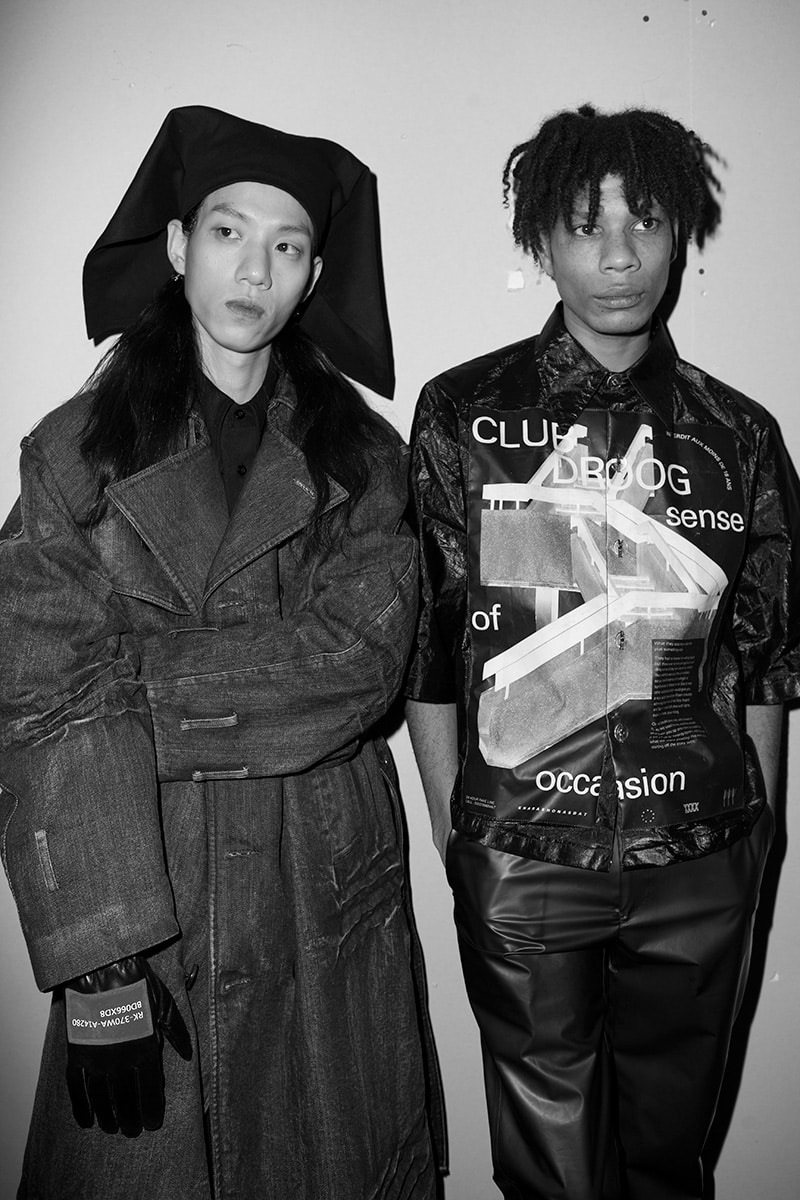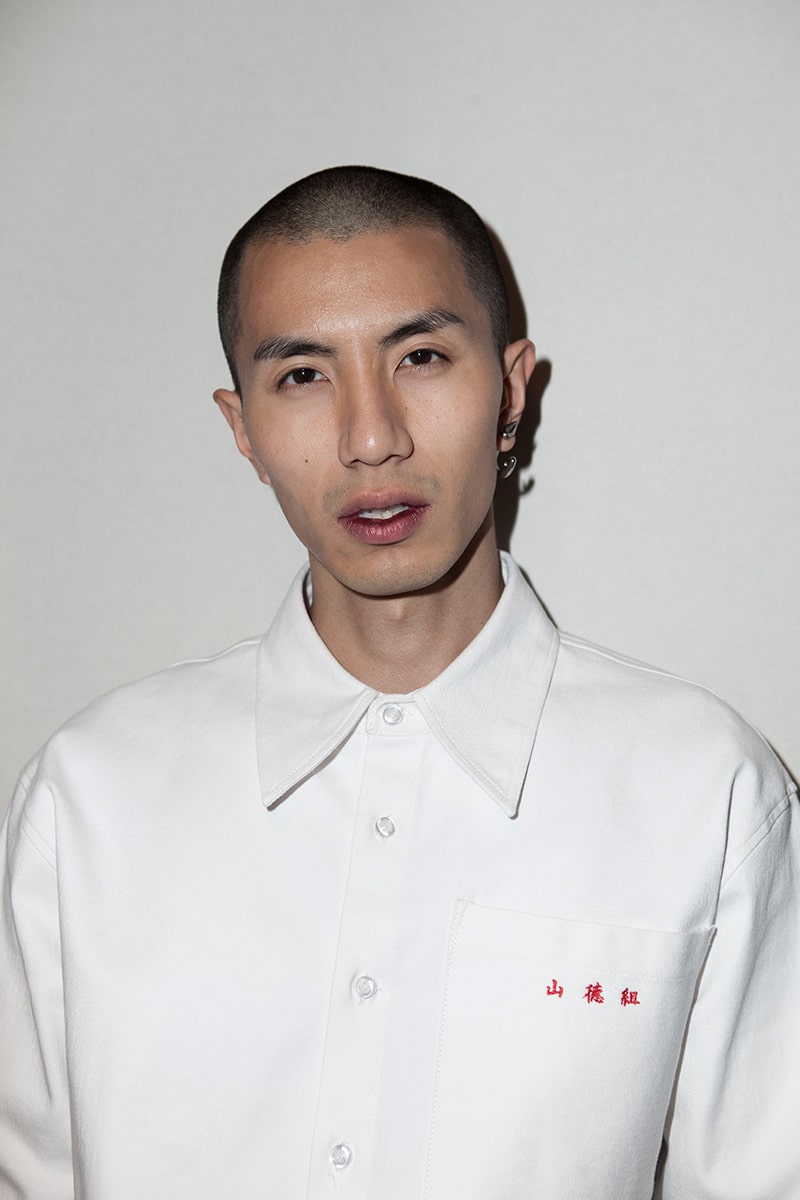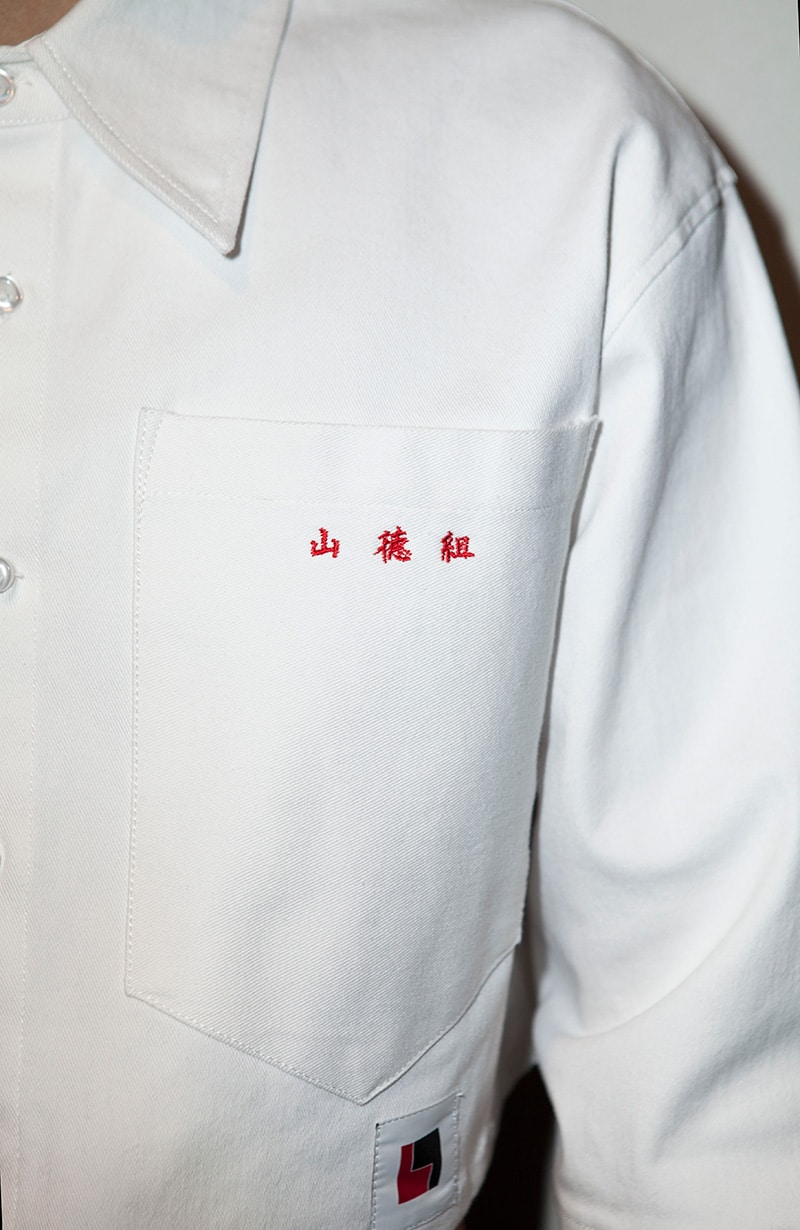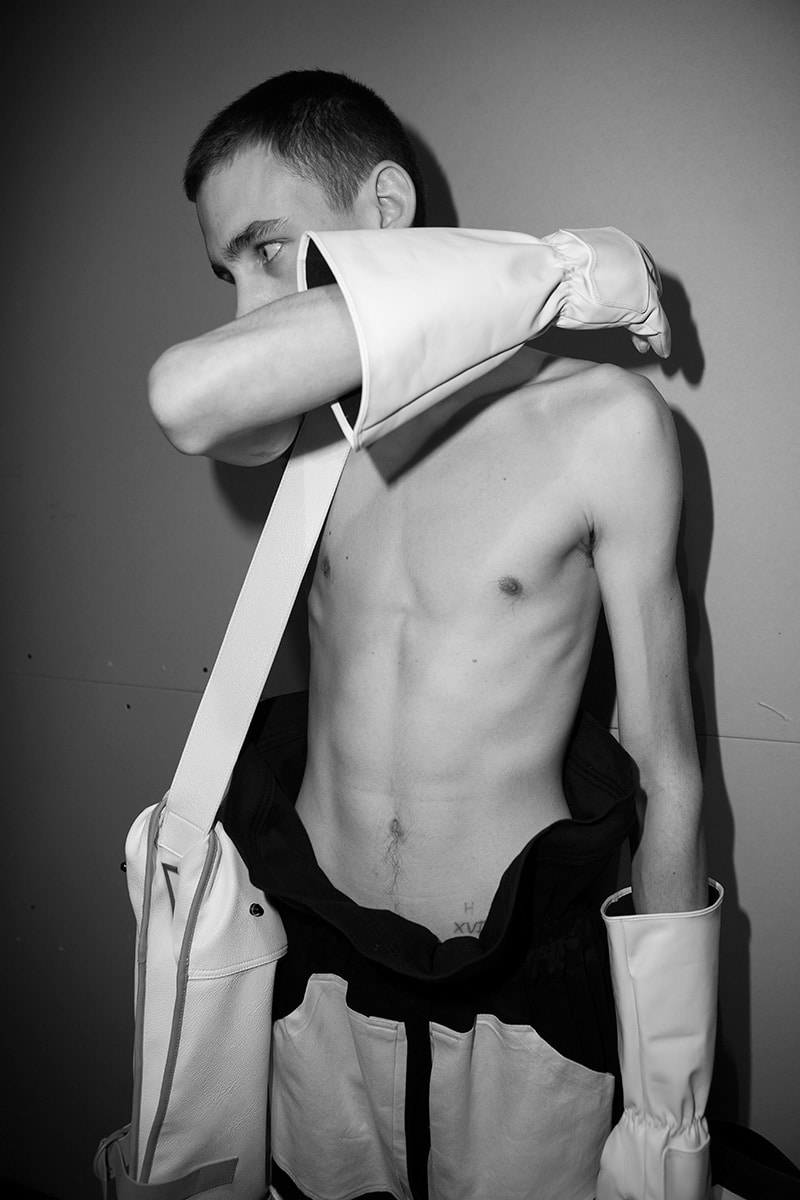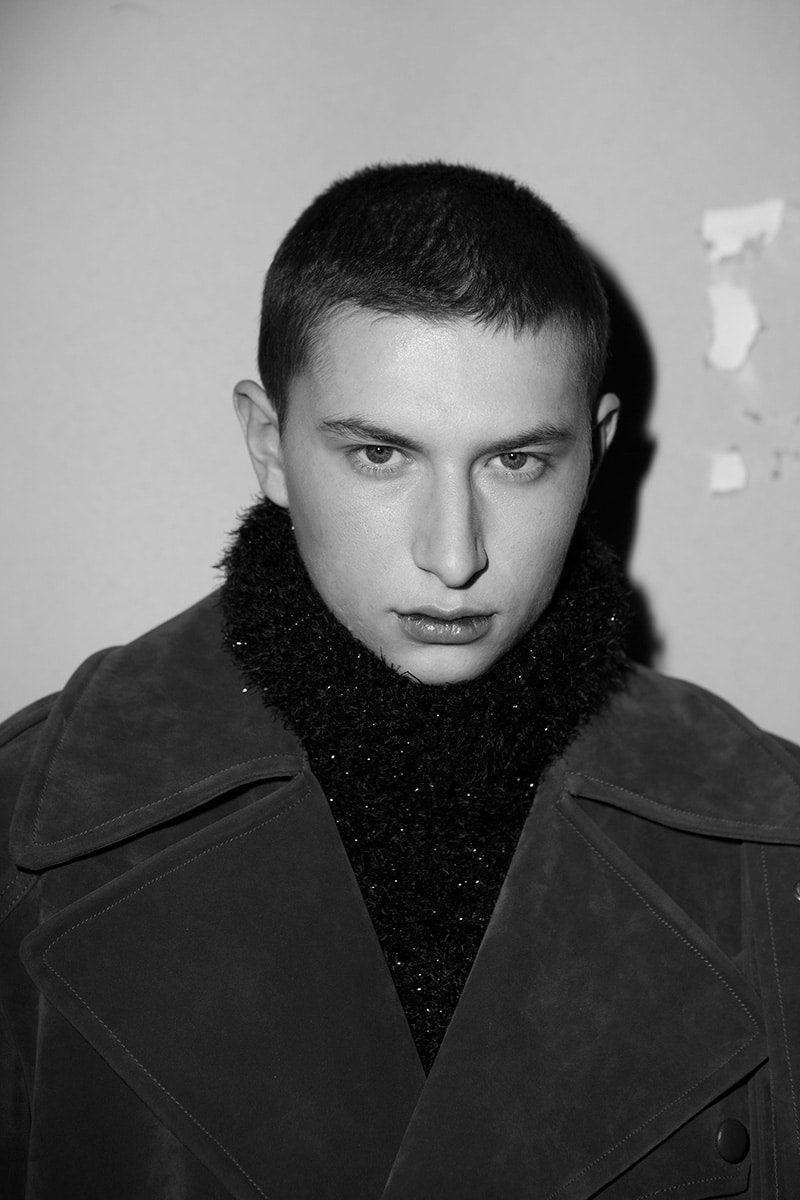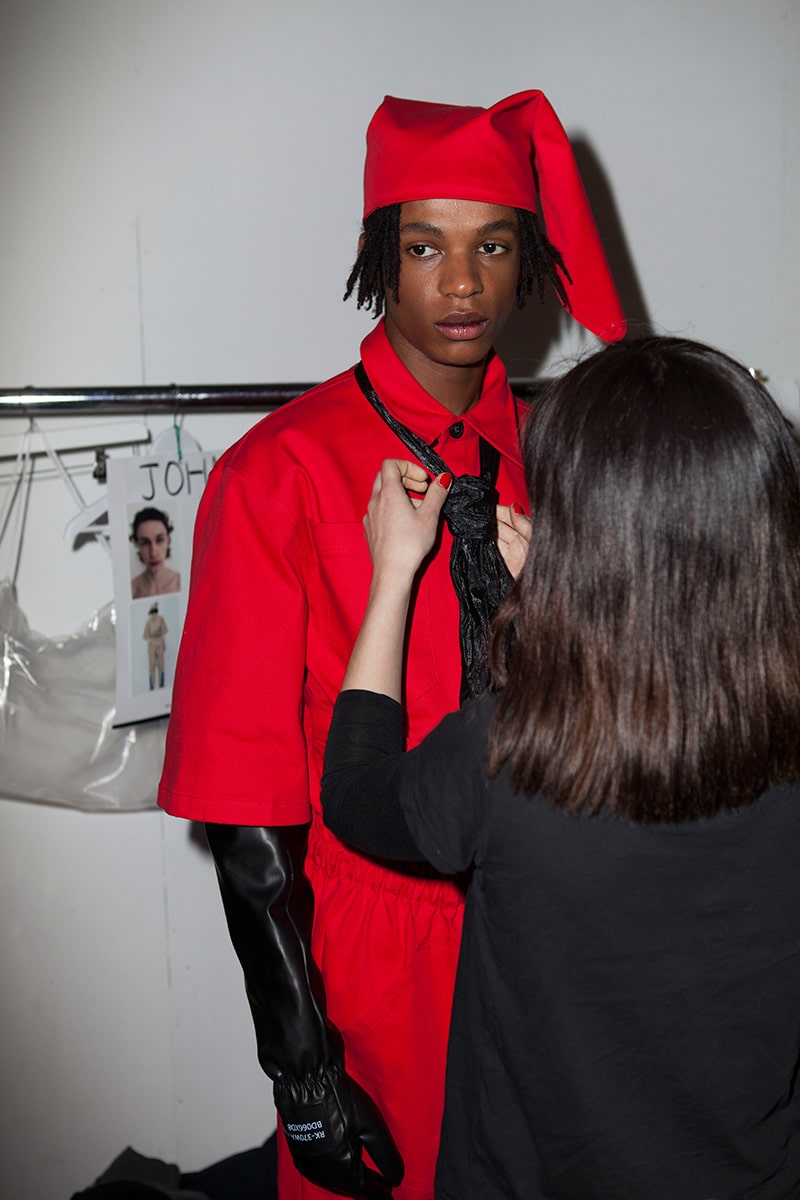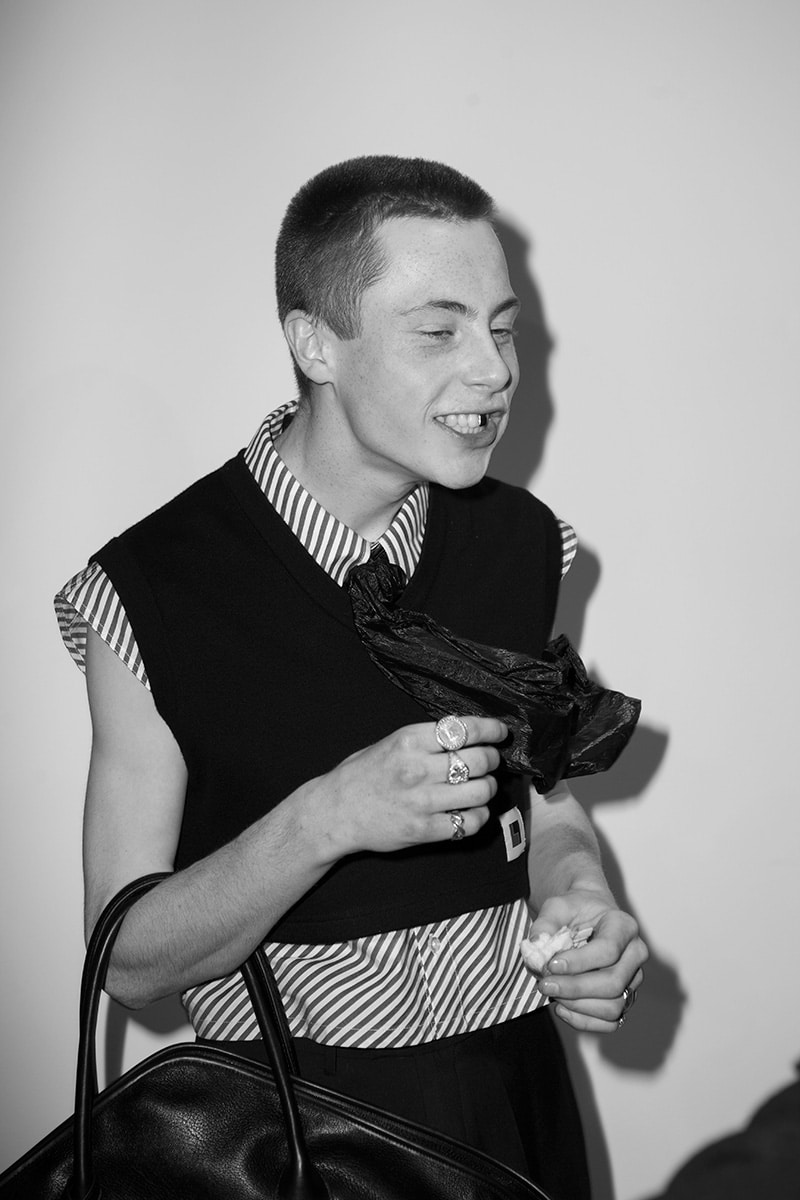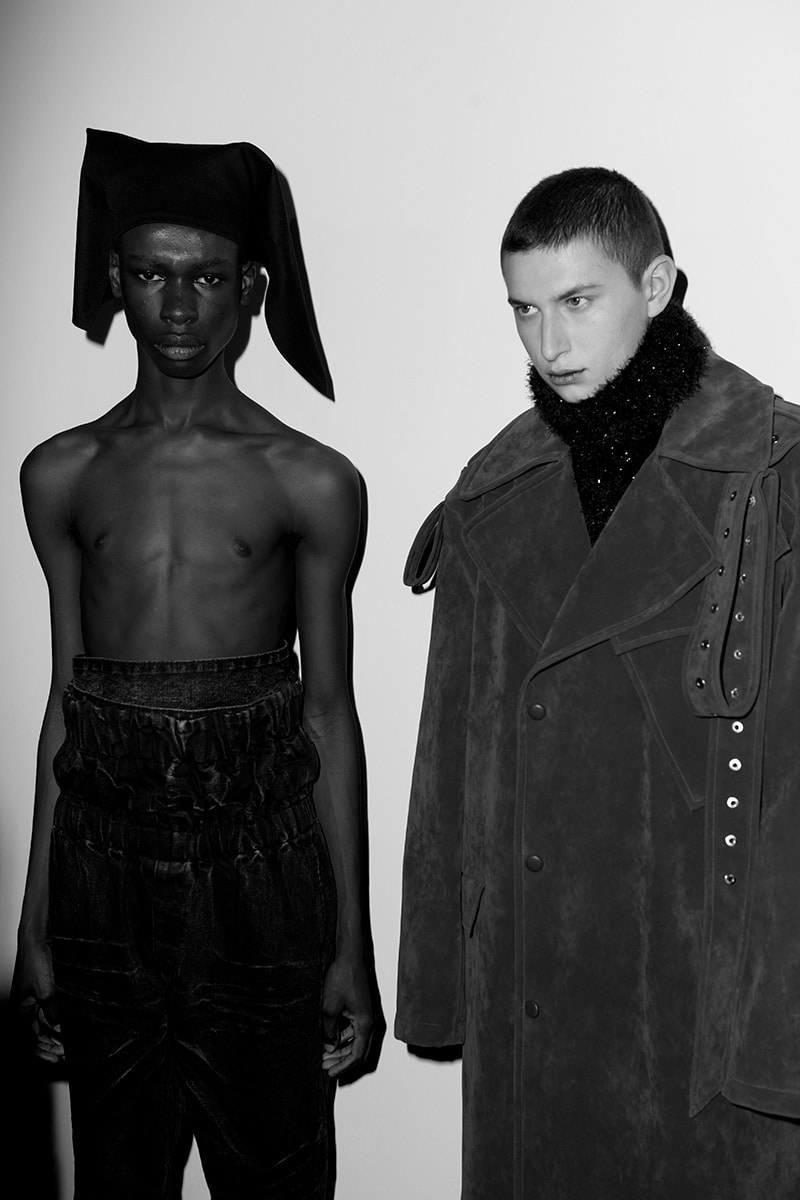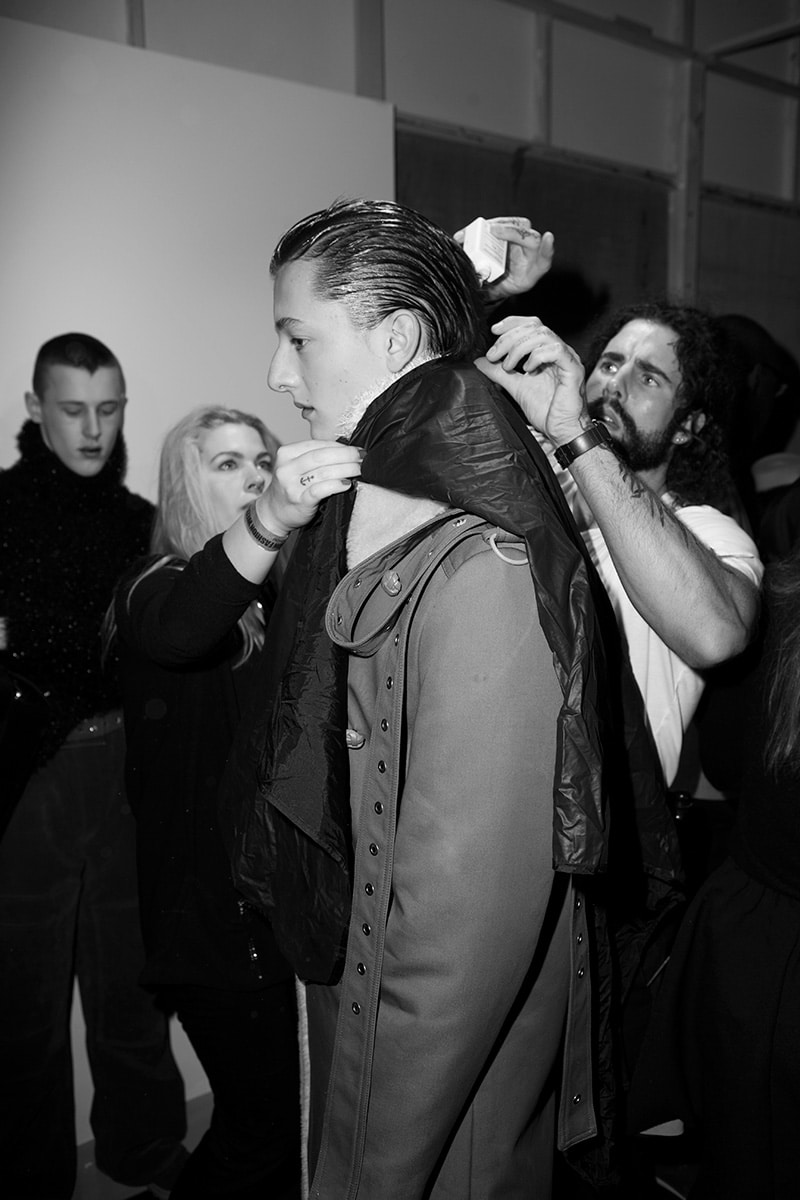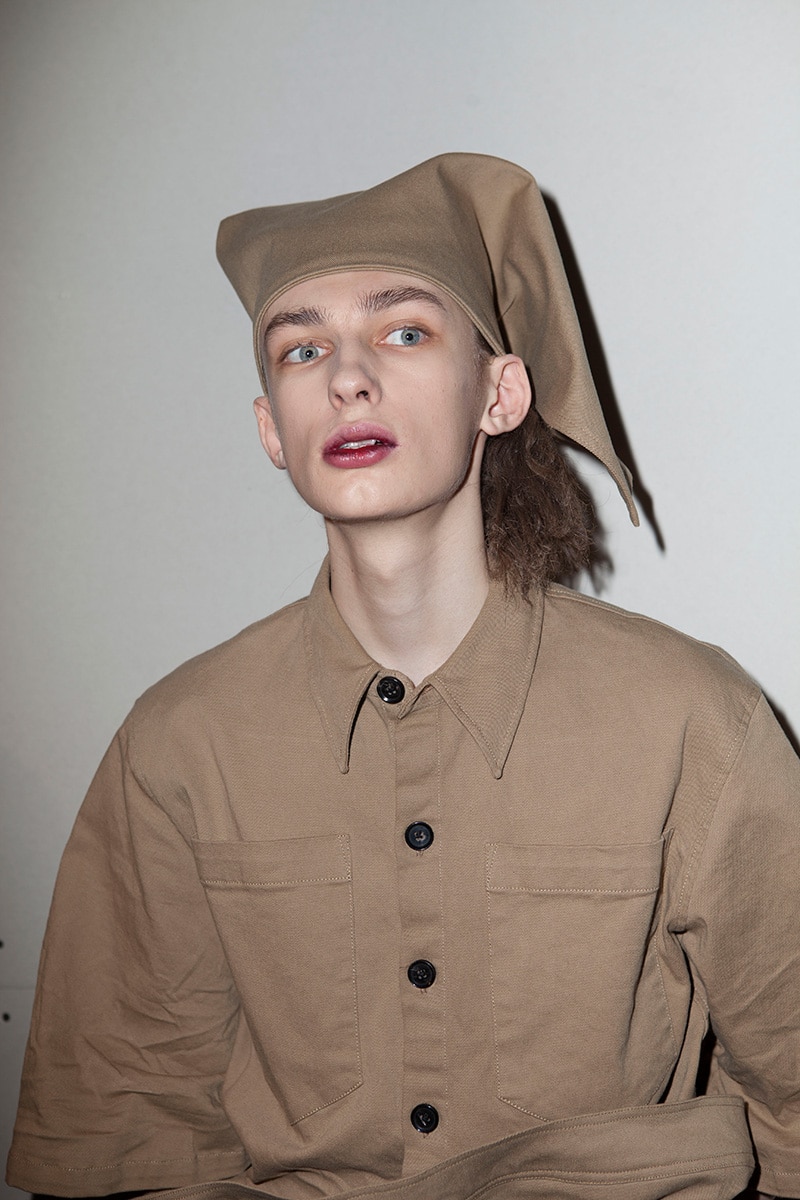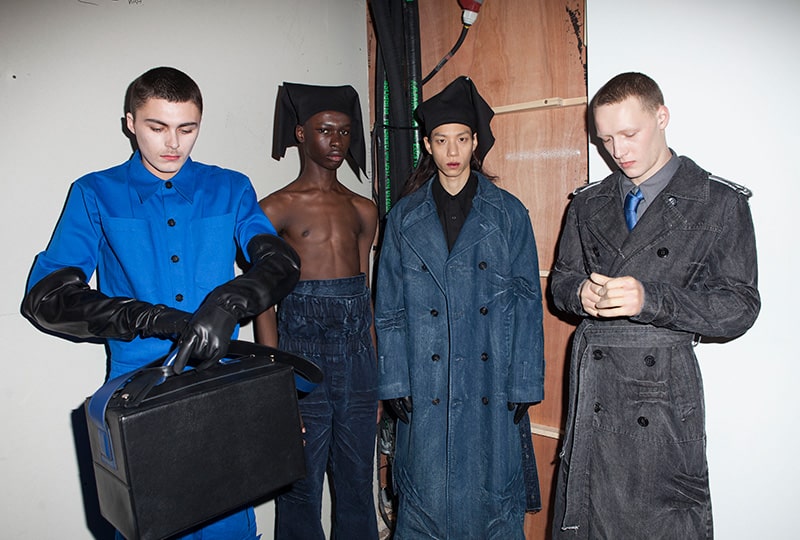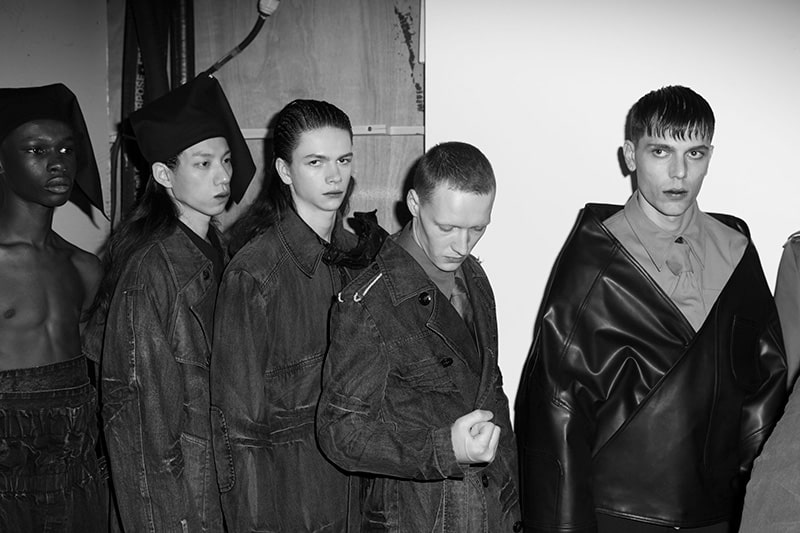 London – "I'm carrying a secret weapon" the foreboding invitation to Xander Zhou's FW17 show told. The show began in pitch black, leading with a futuristic soundtrack by of trickling water, reminiscent of the Chinese water-torture resulting in a chillingly quiet audience. Unannounced the darkness had switched to a bright light and the opening look came out onto the runway.
The collection was a triumphant celebration of an often misunderstood youth culture. Dark, mysterious and brutal. "We are the new generasian" pronounced Zhou, which was an open-response to Asia's significant role within Western culture; and the power and influence Asia has today within fashion.
The garments were futuristic and were a matured continuum of the previous season "GROWN-UPS." The collection interlinked within its title "I'm a carrying a secret weapon." through the structural, formal linings and shapes of the garments, alluding to a possible hidden weapon. Floor-length broad-shouldered trench coats, in Leather, Suede and Shearling with traditional epaulettes were in strong reference to Japenese's adult movies.
The colour palette of the collection began with rich, earthy tones of greens, browns, blues and greys in an emulation of the natural colours found in moss, dirt, trees and rock, into vivid, intense primary colours such as red and blue. The garments were non-casual attire, juxtaposing classic tailored suits with ski-boots and rain boots.
Zhou also previewed the Mao suit referencing 'communist chic' in a dark palette, yet modernizing the look with latex gloves. The stylist, Anna Pesonen layered the garments in a more dis-functional sense linking back to the idea of transforming mundane garments, into transcendent pieces of formal wear. Zhou's collection was an homage to the re-works of traditional Chinese-wear, and how it ties into the formal wear worn in the Western world today.
Photos by Elliott Morgan in exclusive for Fucking Young!