Hong Kong brand THE WORLD IS YOUR OYSTER presented their Fall/Winter 2021/22 during Paris Fashion Week. Their short film directed by Benny Woo, was selected on the official schedule and had a physical premiere with an installation in the historic Marais district in Paris hosted by Fashion Farm Foundation.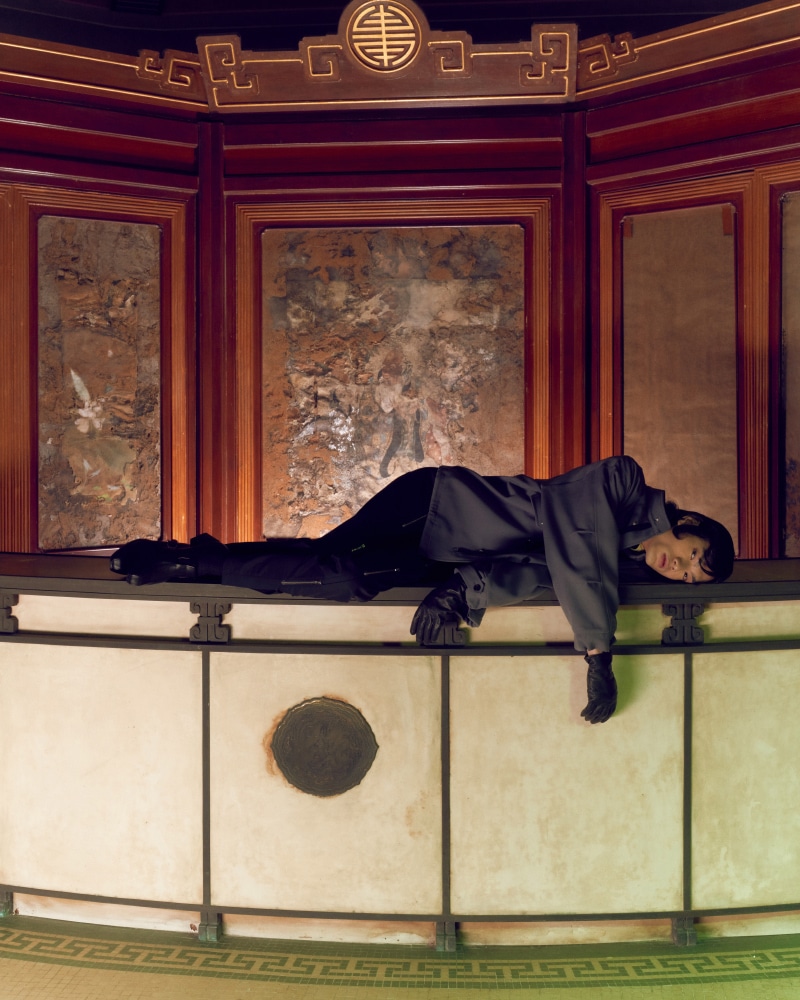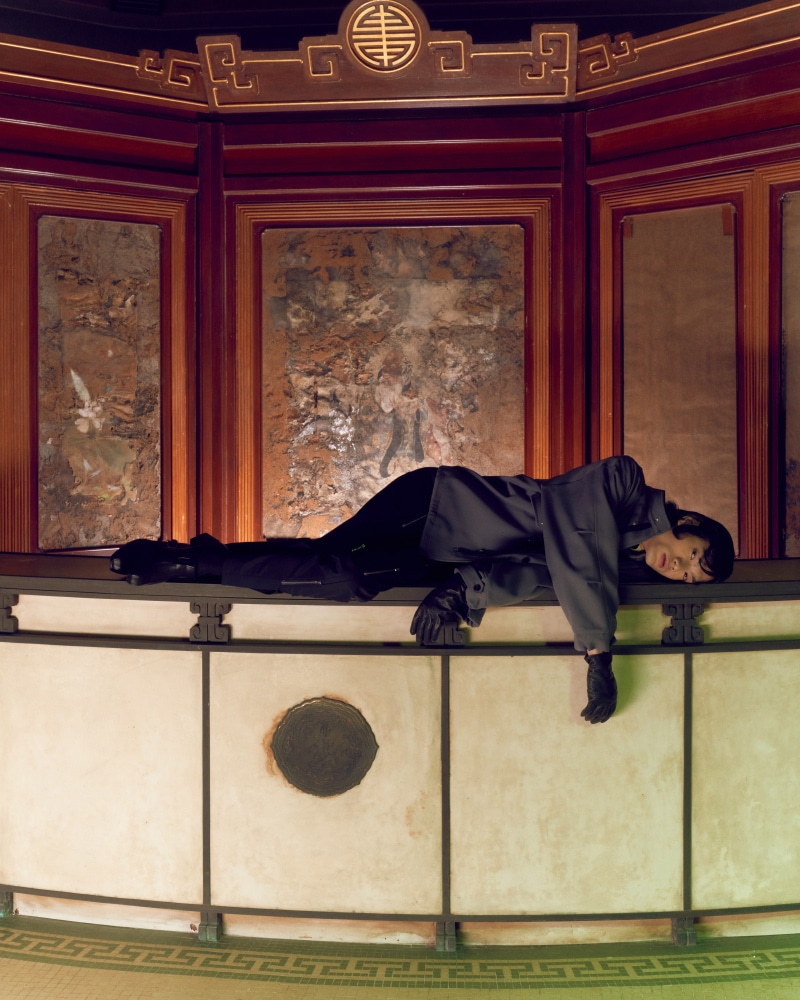 "For the past year, all of us have been forced to stay home for an unusually long period due to the pandemic situation. The 'work from home' experience has allowed us to have more time to explore the most familiar place. Yet, this place may also be somewhere we paid the least attention to in the past. It is so easy for us to take it for granted and miss out the fun and loveable parts of it. Giving them time to explore, the Fall/Winter 2021 collection is inspired by the concept of "home". Many details are being inspired by the elements of furniture, tiles, pattern, texture and technique etc." explained the designers Joyce Kun and Calvin Chun.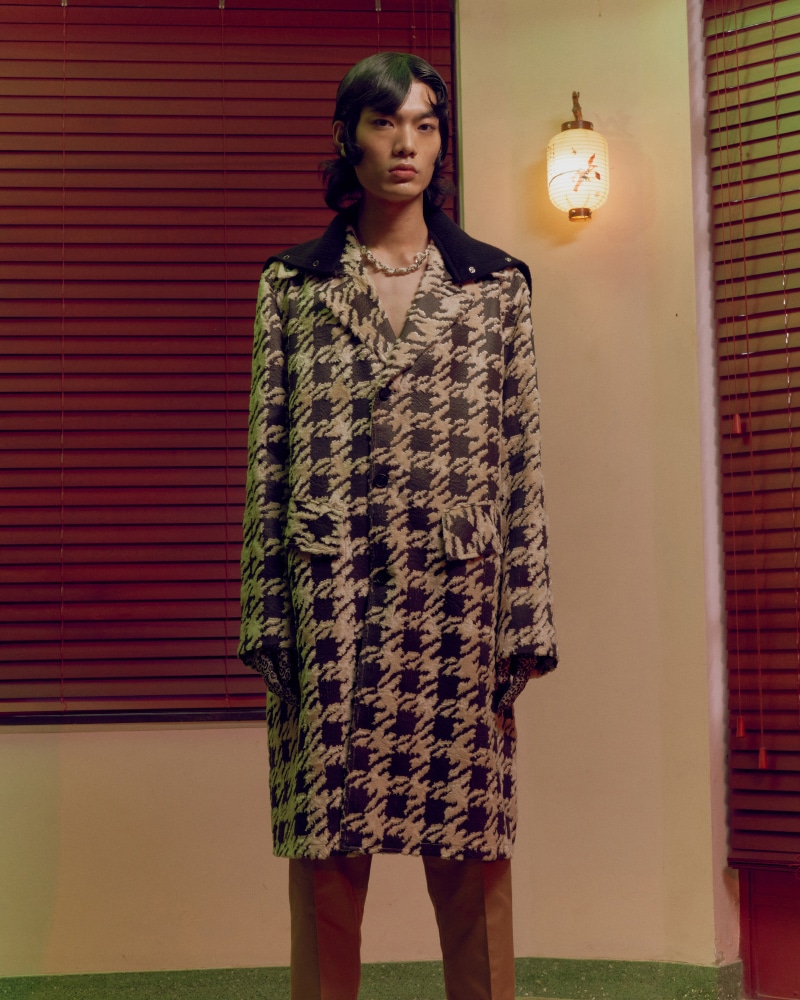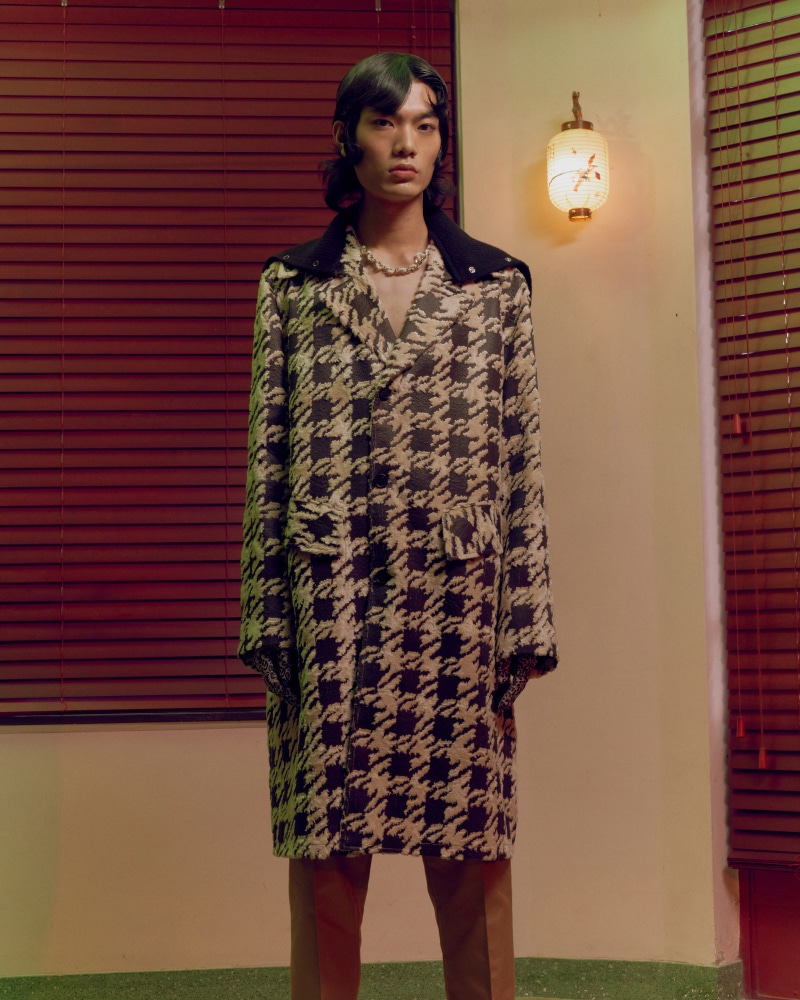 Whipstitches have been applied in different styles, inspired by how the designer's mother repaired the torn sofa. Highlights include wool short jackets, collar long coats, and A-line skirt, all in square patchwork that take references from the sofa chair surface. Houndstooth pattern in cracked surface and furry texture has been used on sailor collar coats and wrapped long skirts, interpreting the texture of the ripped sofa. Also, tile pattern-inspired buttons have been applied in the designs too.