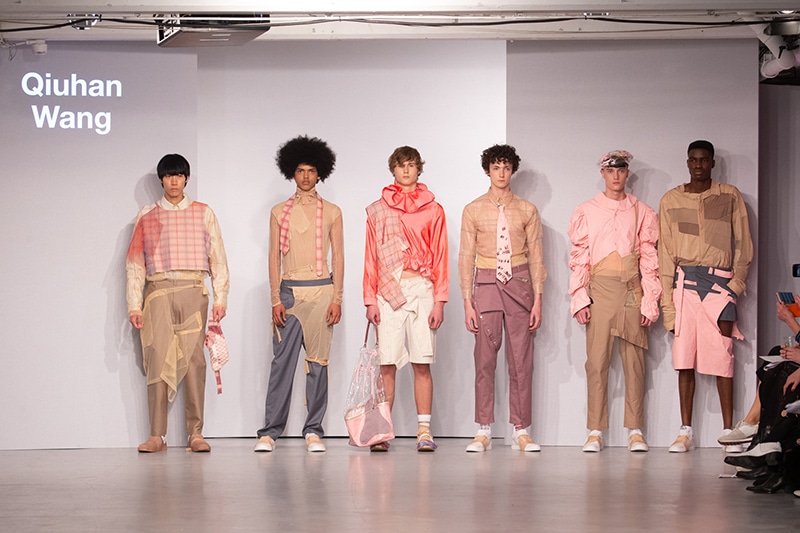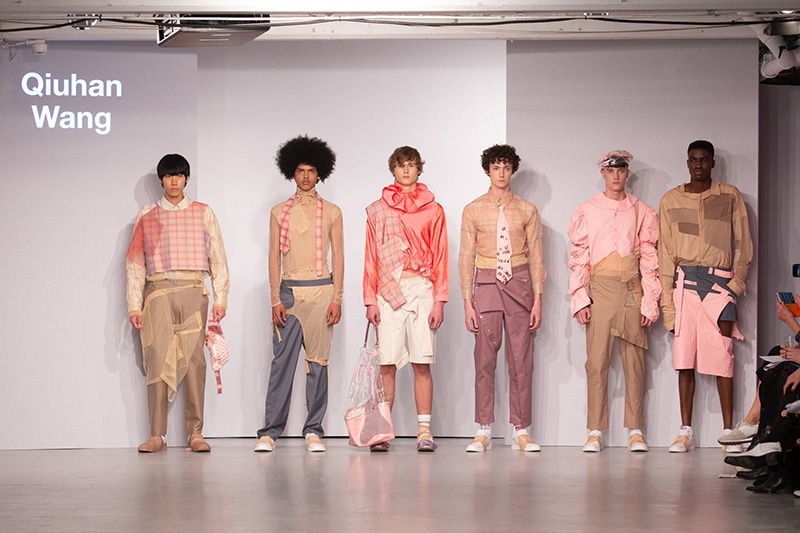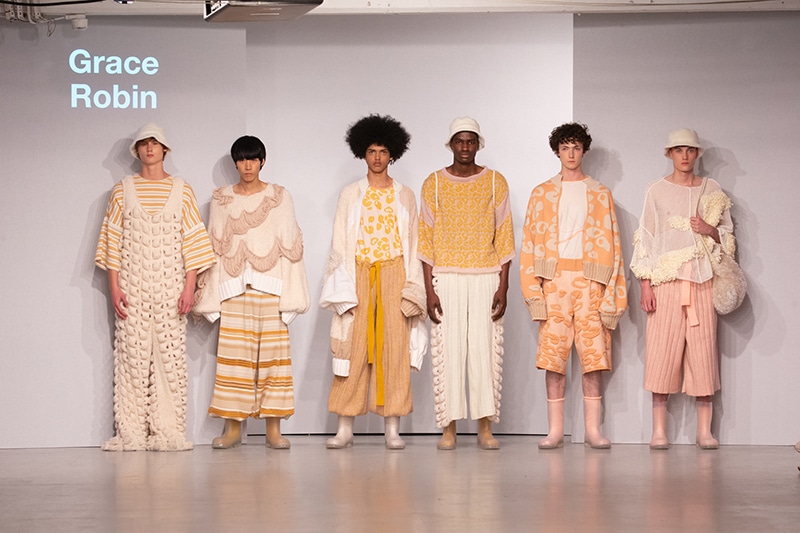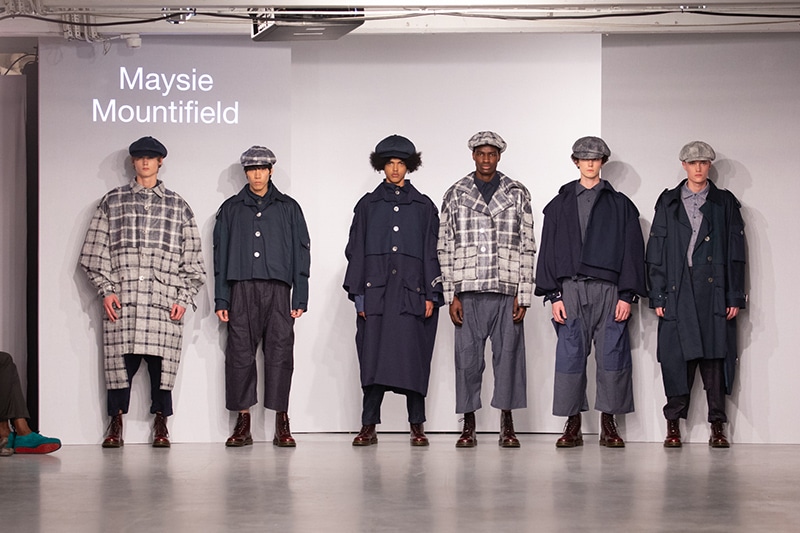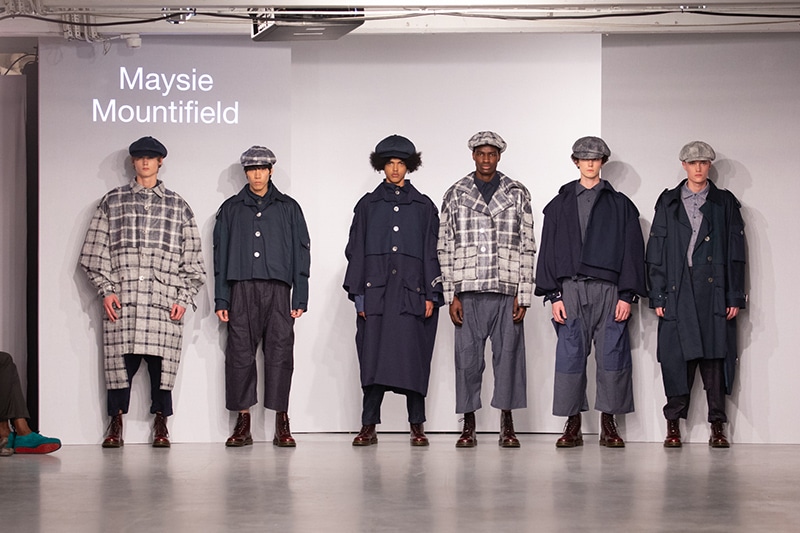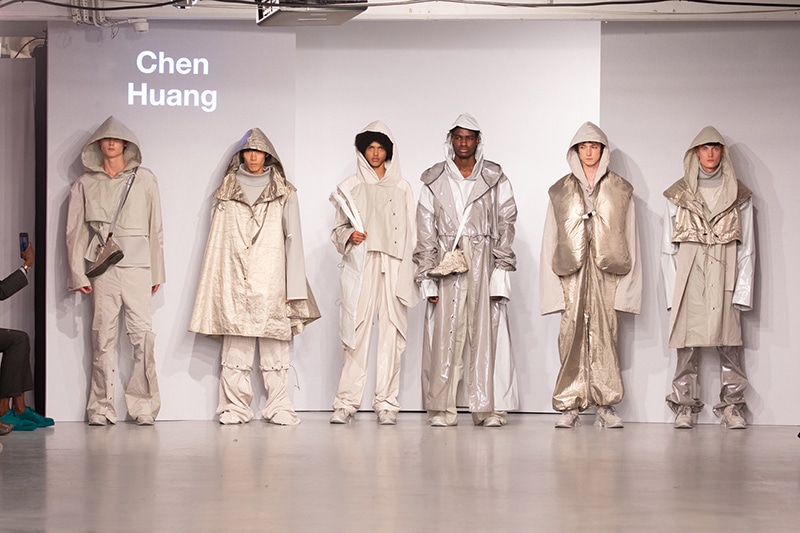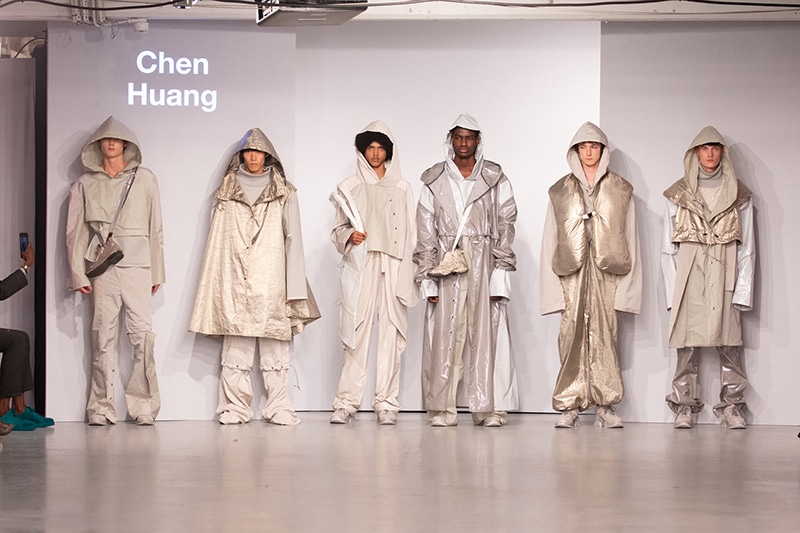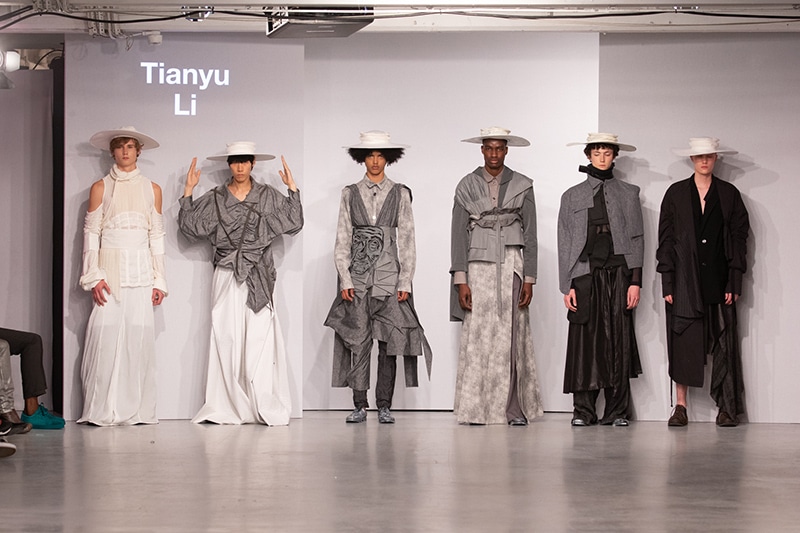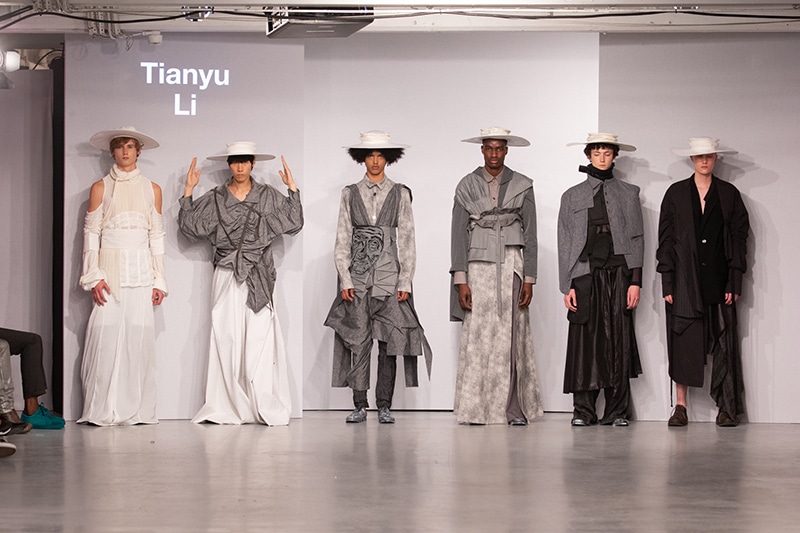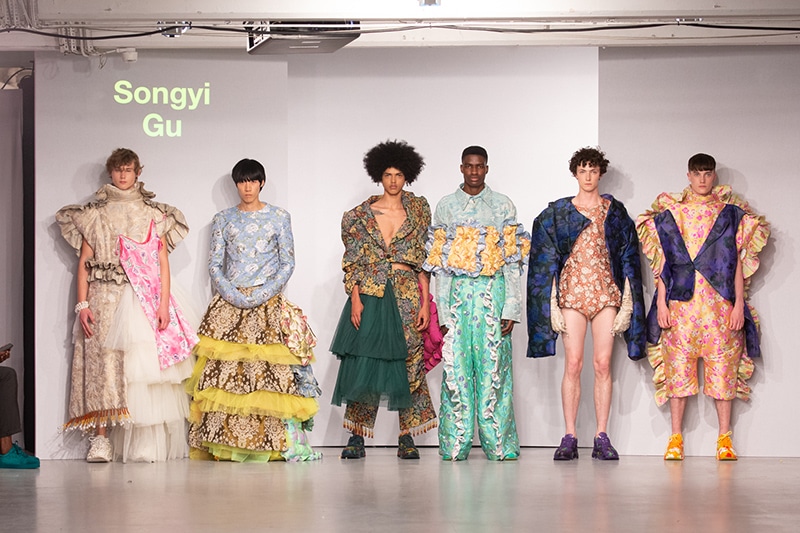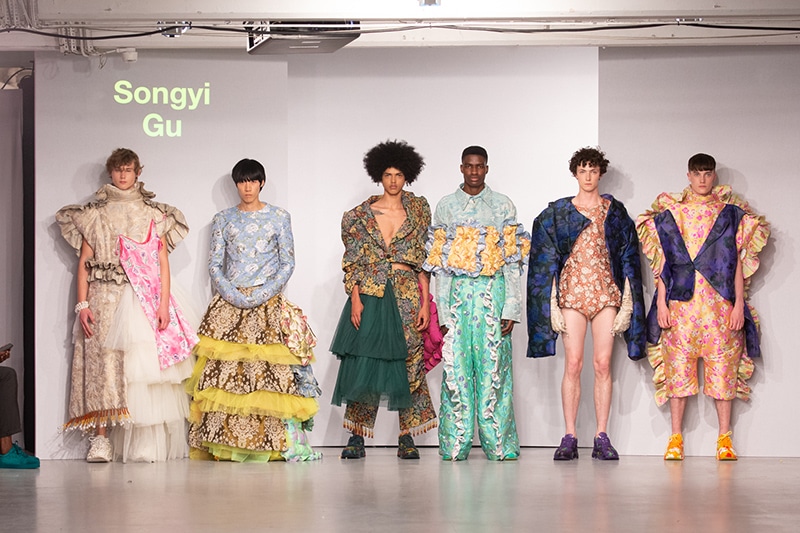 In their BA graduate fashion show; Winchester School of Art students boasted an array of influences. Each collection spoke youth and rebelliousness and boldly took the audience on a tour of each designer's identity.
Handed the award for Best Fashion Direction was Tianyu Li. His collection bound together sections of carefully crafted fabrics into long flowing suits. Gathered at the waist by a sash of the same color and heavy cuffs, each look boated a white wide-brimmed hat. Not only did his pieces cut shapes, equally did the models. The penultimate male walked with his hands poised up with the air of a warrior.
Pastels pinks frequented many of the collections. Gender fluidity may be gracing much of contemporary fashion but here some collections were decidedly feminine. Notably in Rebecca Hudson's 'Girlish' where frilled smock dresses with ruffle sleeves were prominent. If models had twirled to the lullaby they walked to no doubt they would have embodied something resembling Cinderella since the last girl carried one of her shoes in her hand.
Elphi D'Mello created startlingly architectural pieces from satin and mesh with pointed shoulders and circular constructions approximating peonies. But it was Keyan Liu whose collection deservedly won Best Textiles. Each look breathed the bold color palette of lilac, coral, and green, placed upon playful two pieces with lantern sleeves.
For menswear, if exploring identity is what the designers did, Maysie Mountifield channeled something very English. Almost paying homage to Teddy Boys, models wore Doc Martens, Baker Boy hats and walked to The White Stripes.
Qian Lin built a collection from draping bandage-like material in subdued colors. This collection altered the tone and could have been a take on Angelina Jolie's 'Girl Interrupted' character Lisa. Like the spring in the structure of Ellis Chen's bag that resembled a pagoda tower, assuredly each talented graduate's vision will bound into a contribution to the future of fashion. The farewell applause only signified the beginning of what is in store for each of these designers.