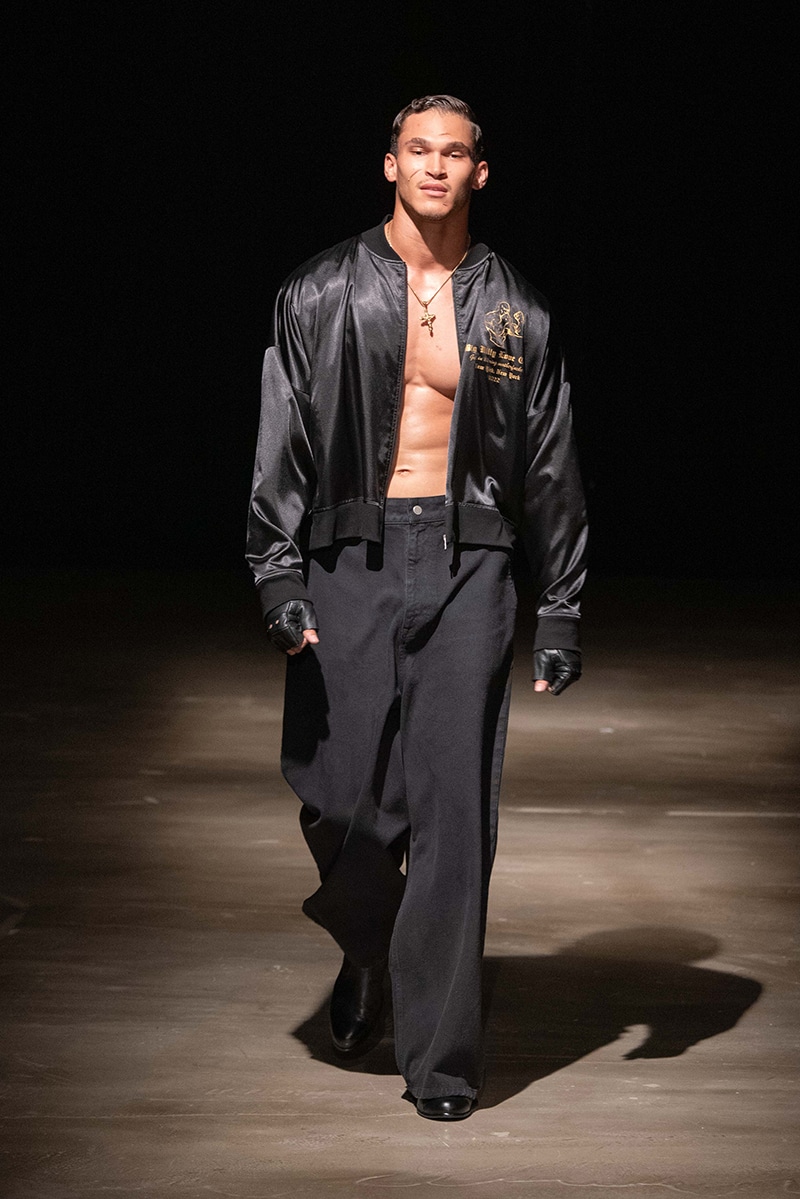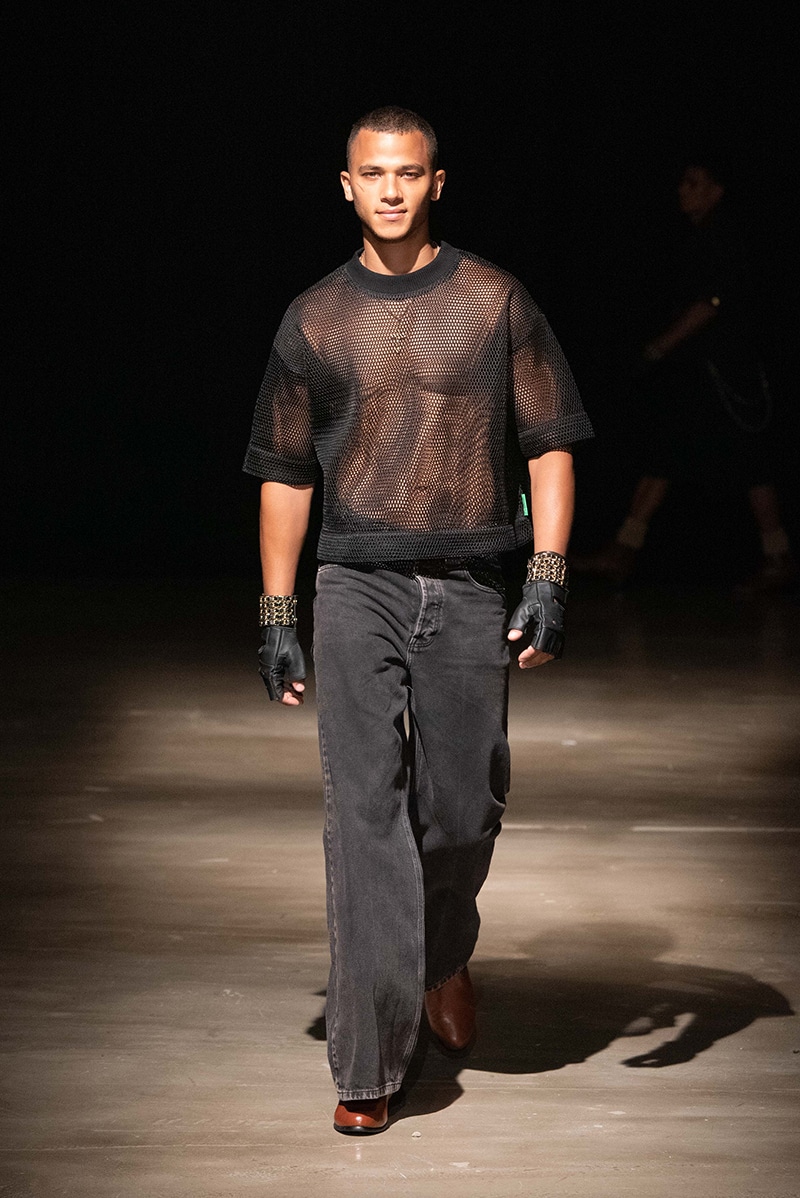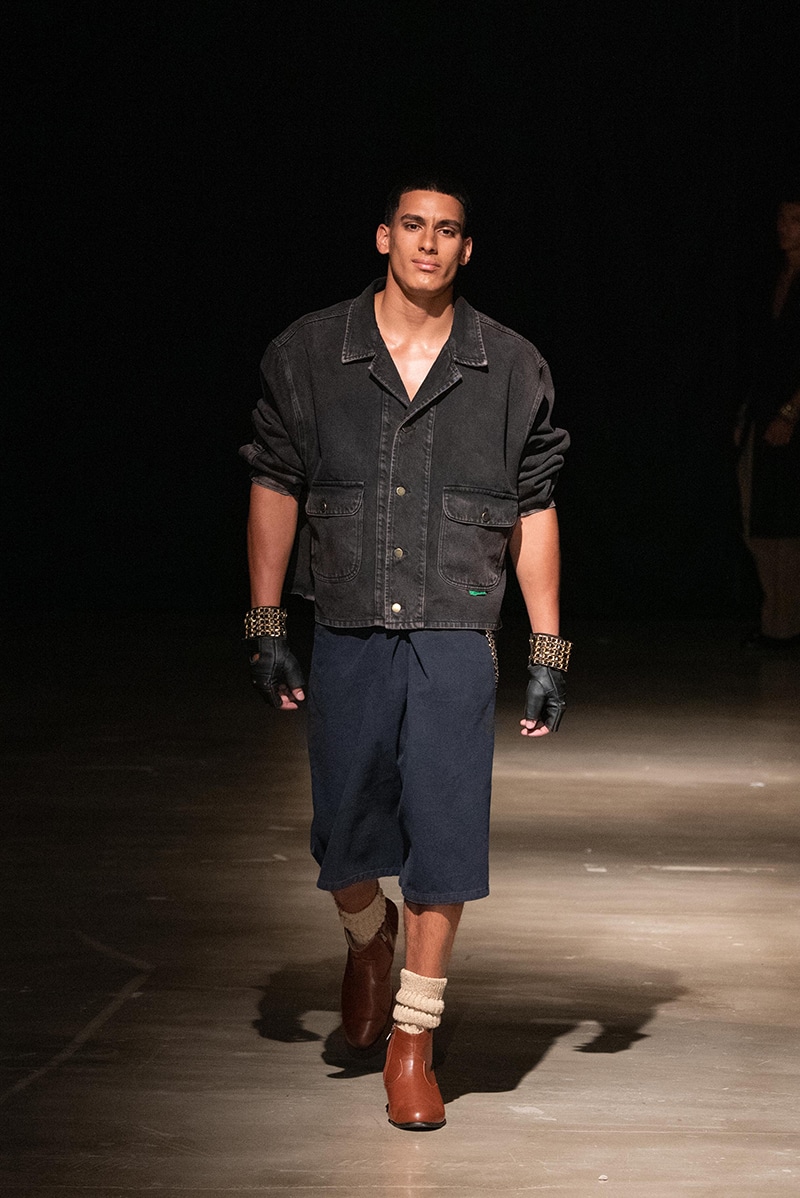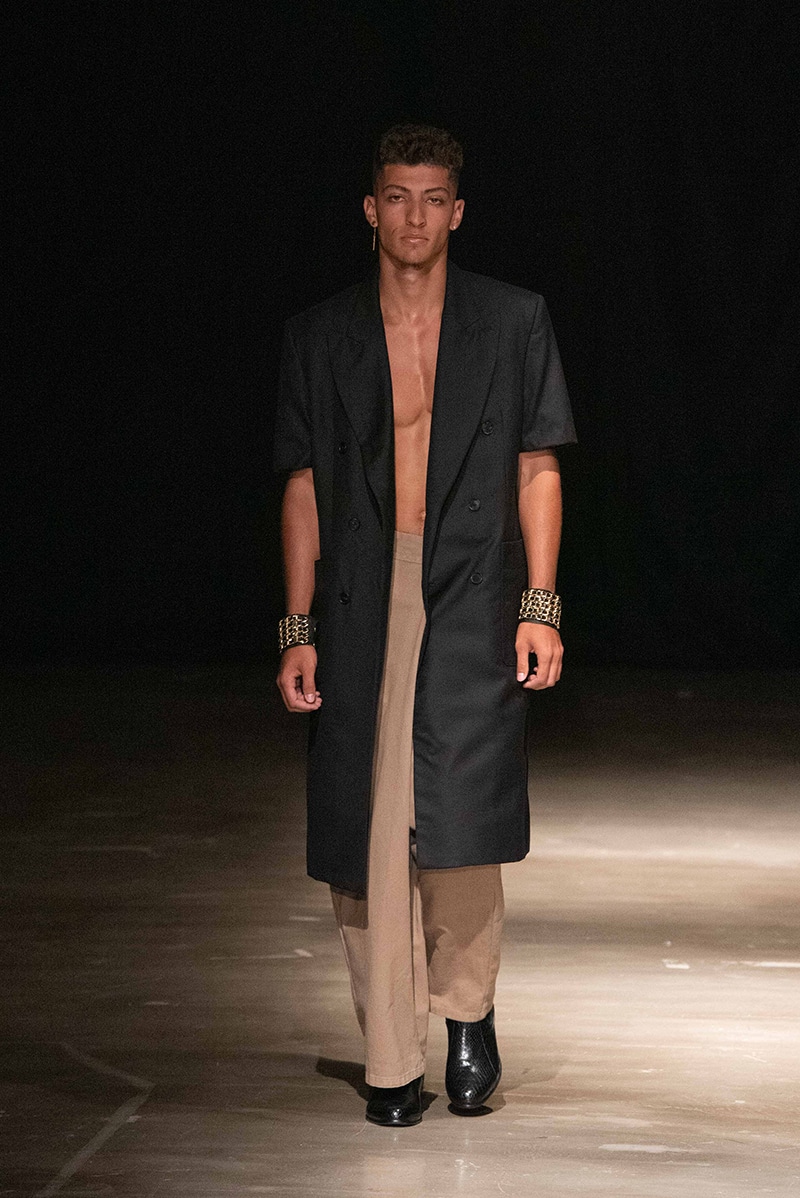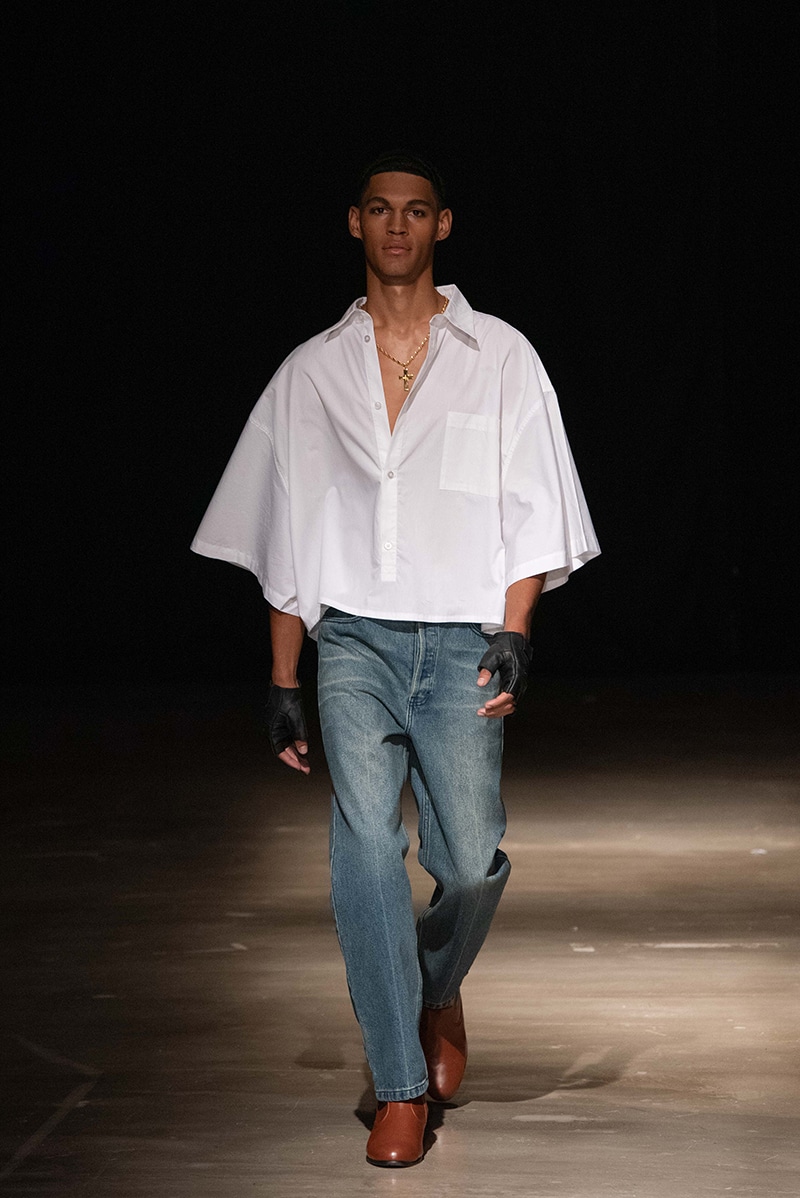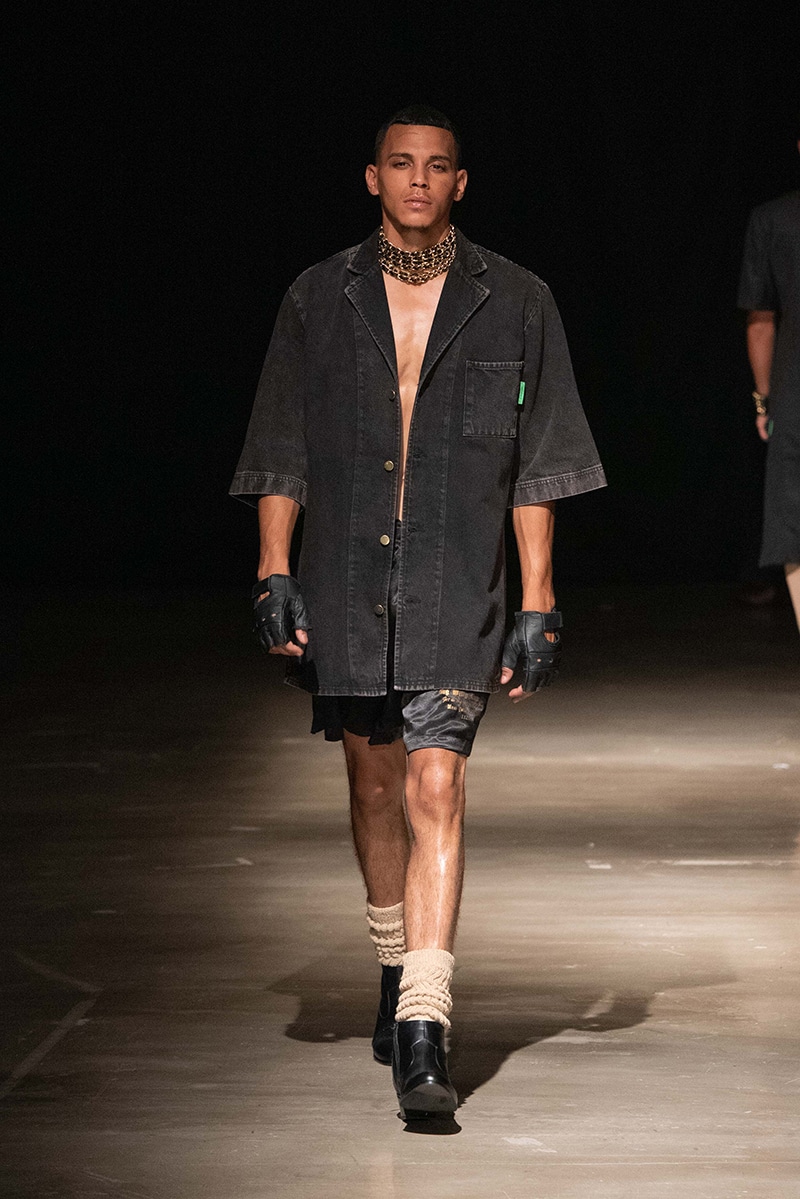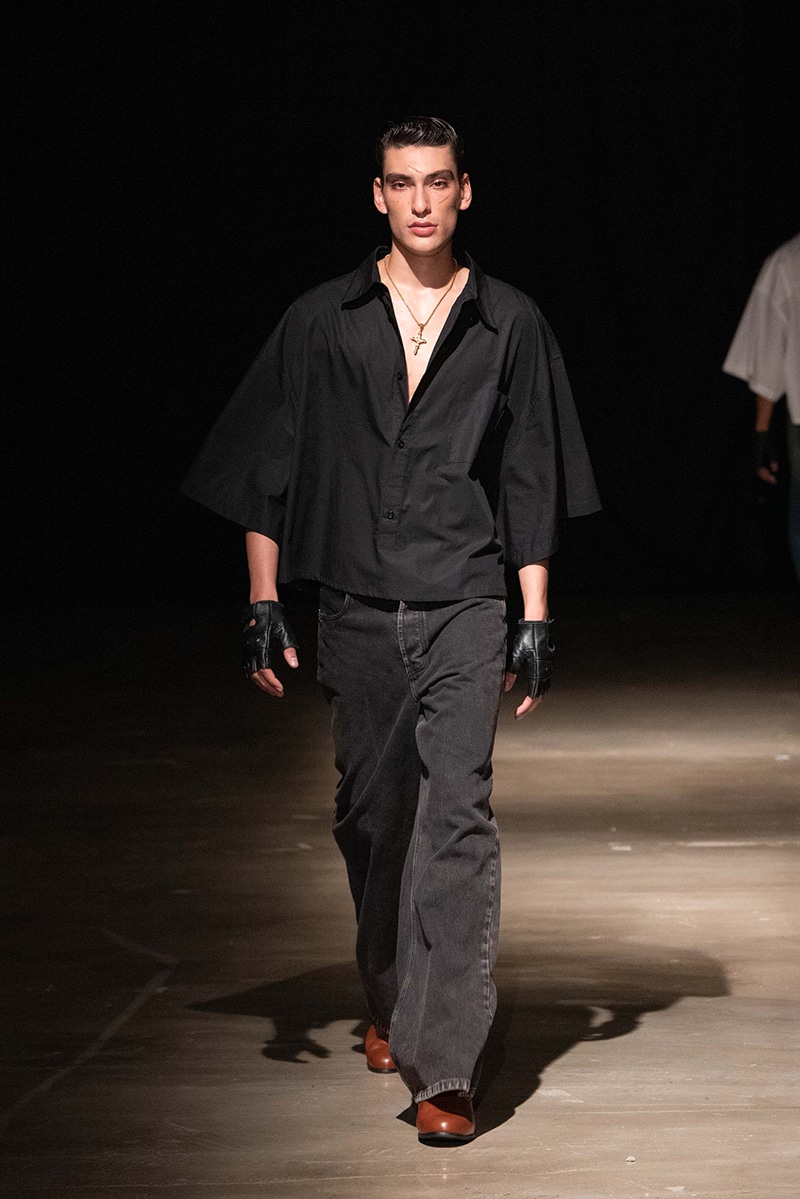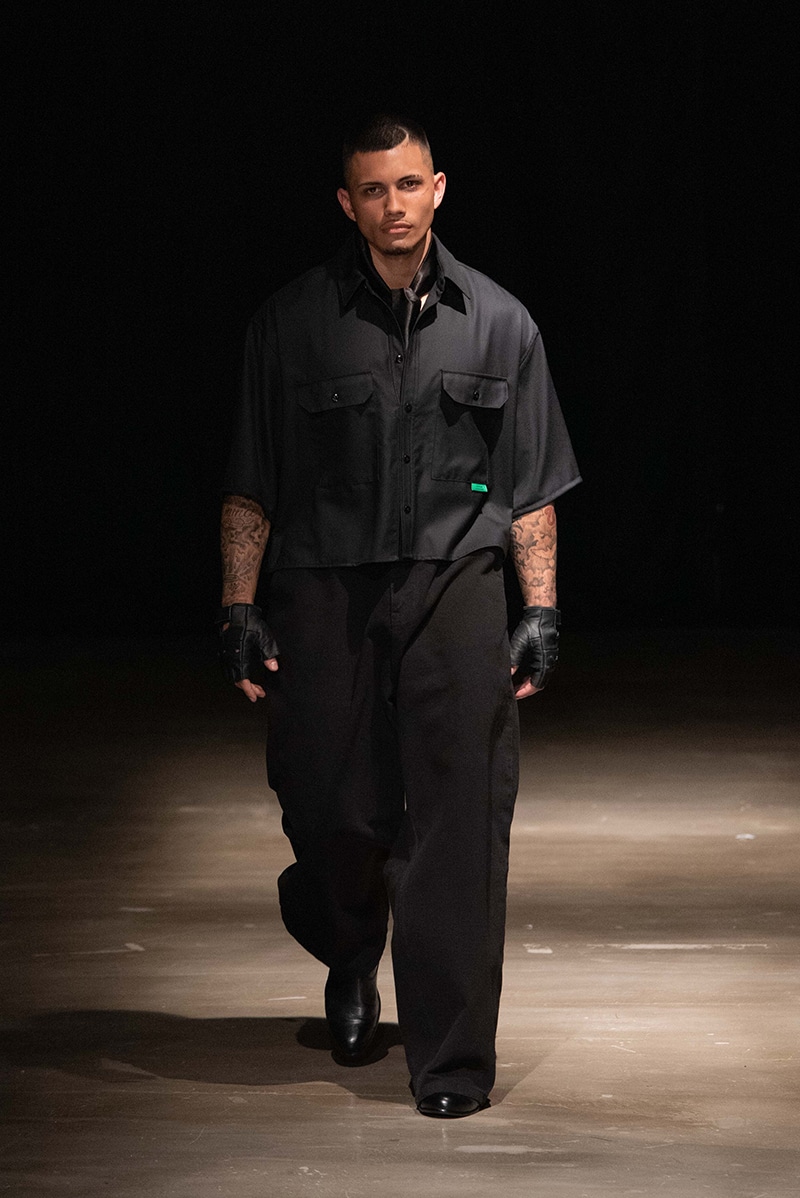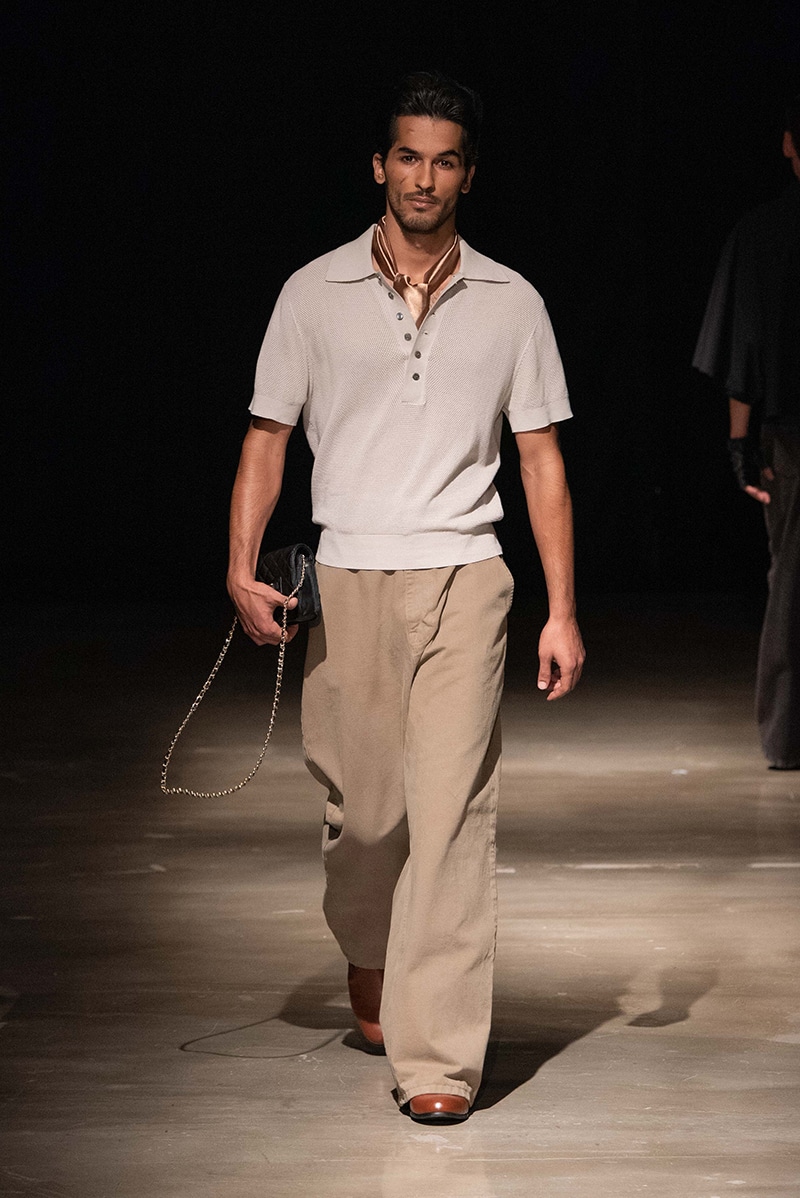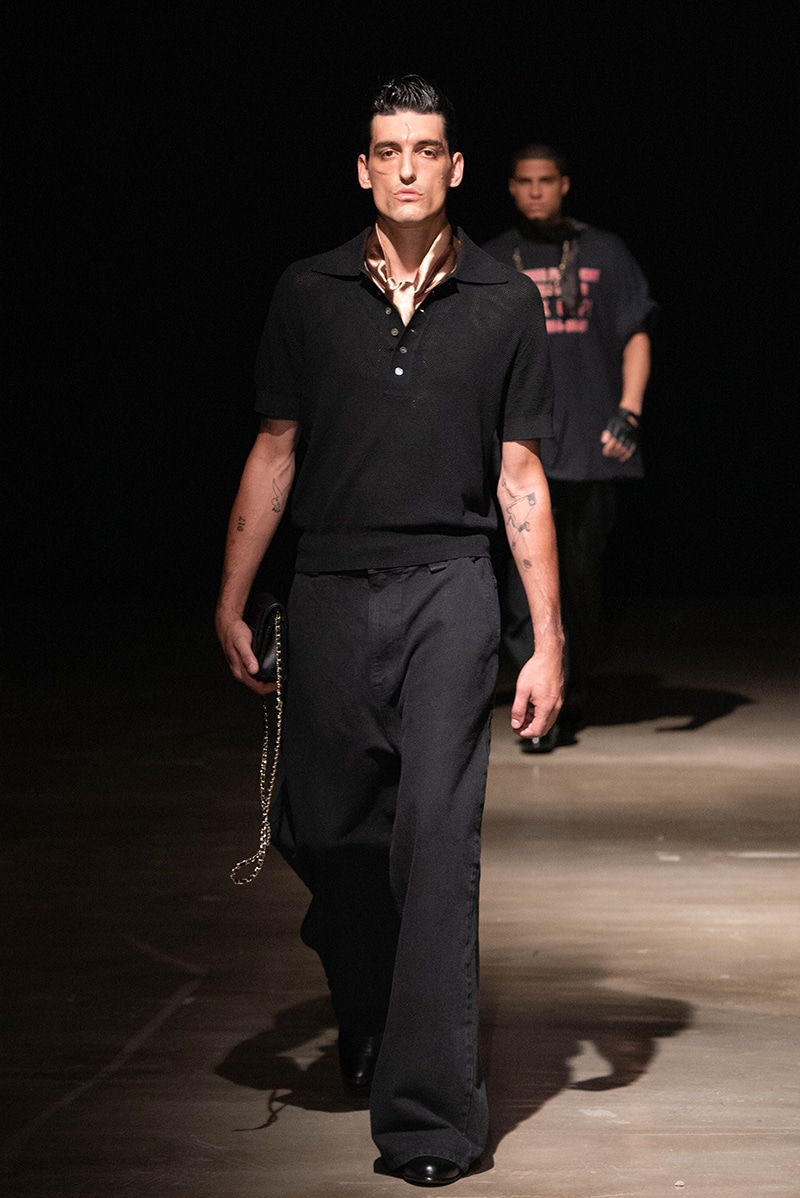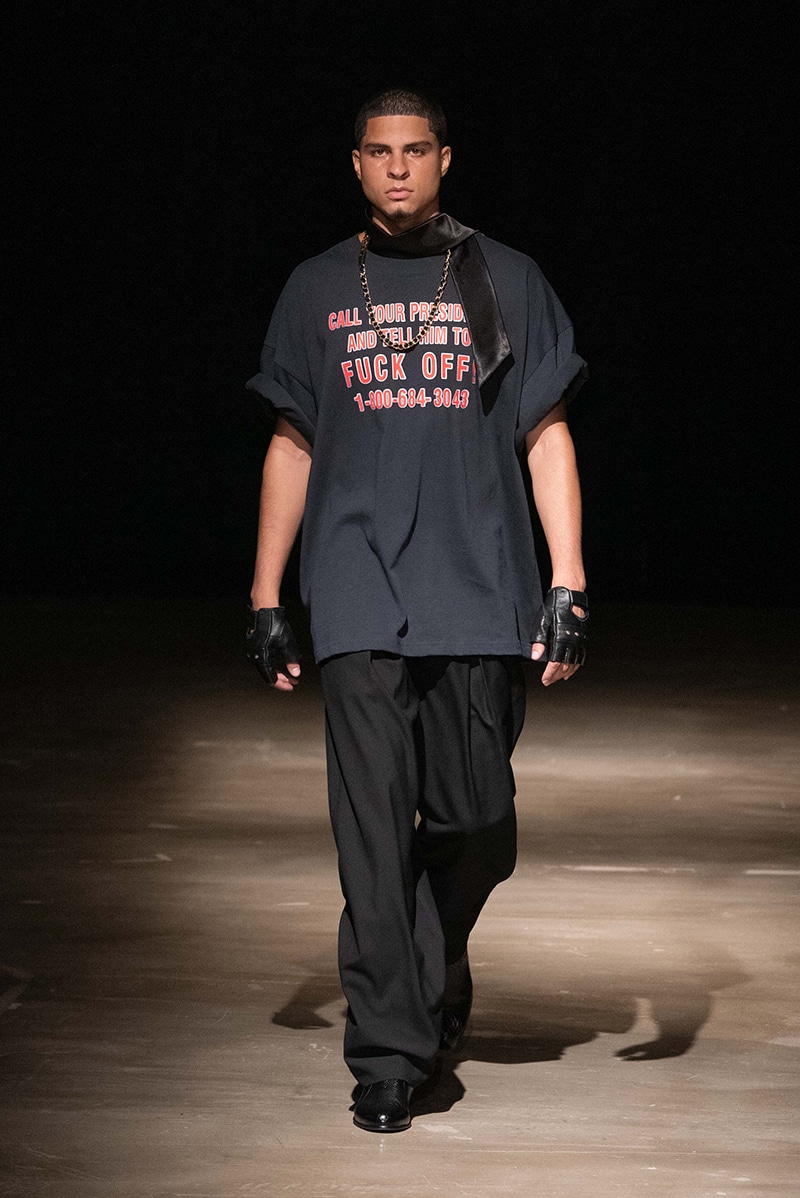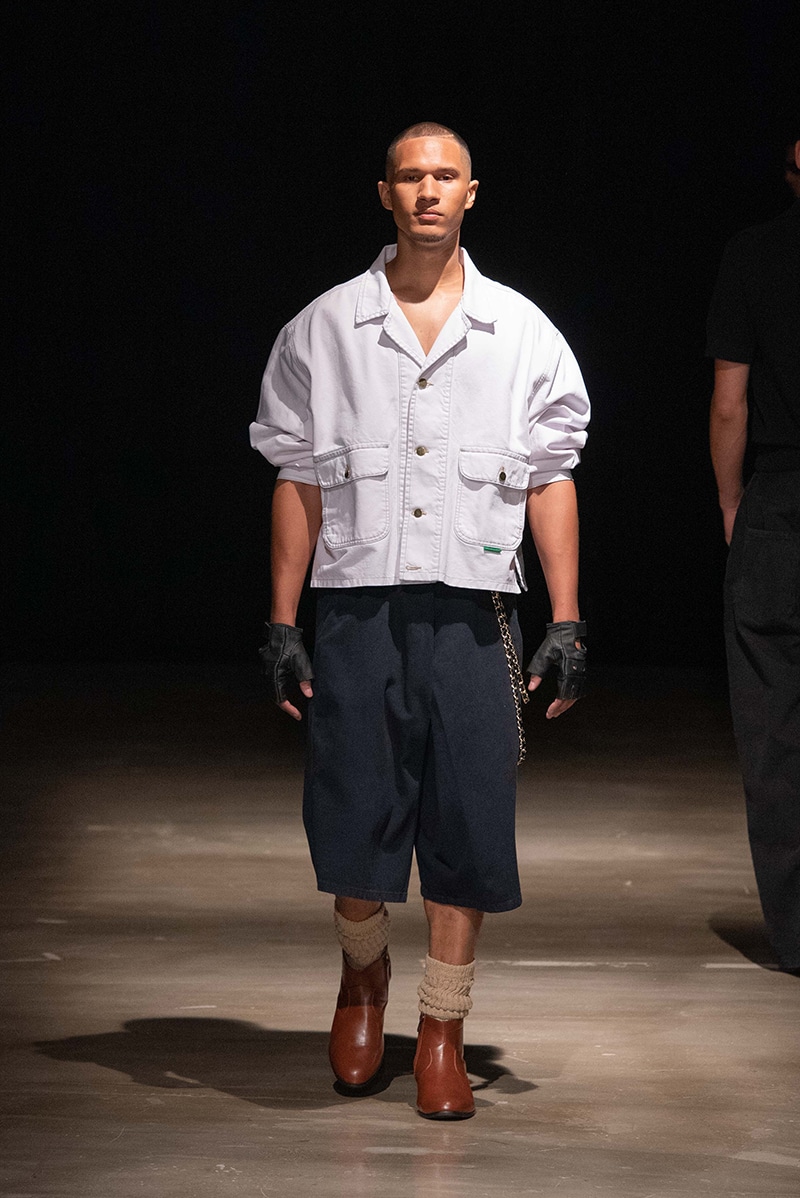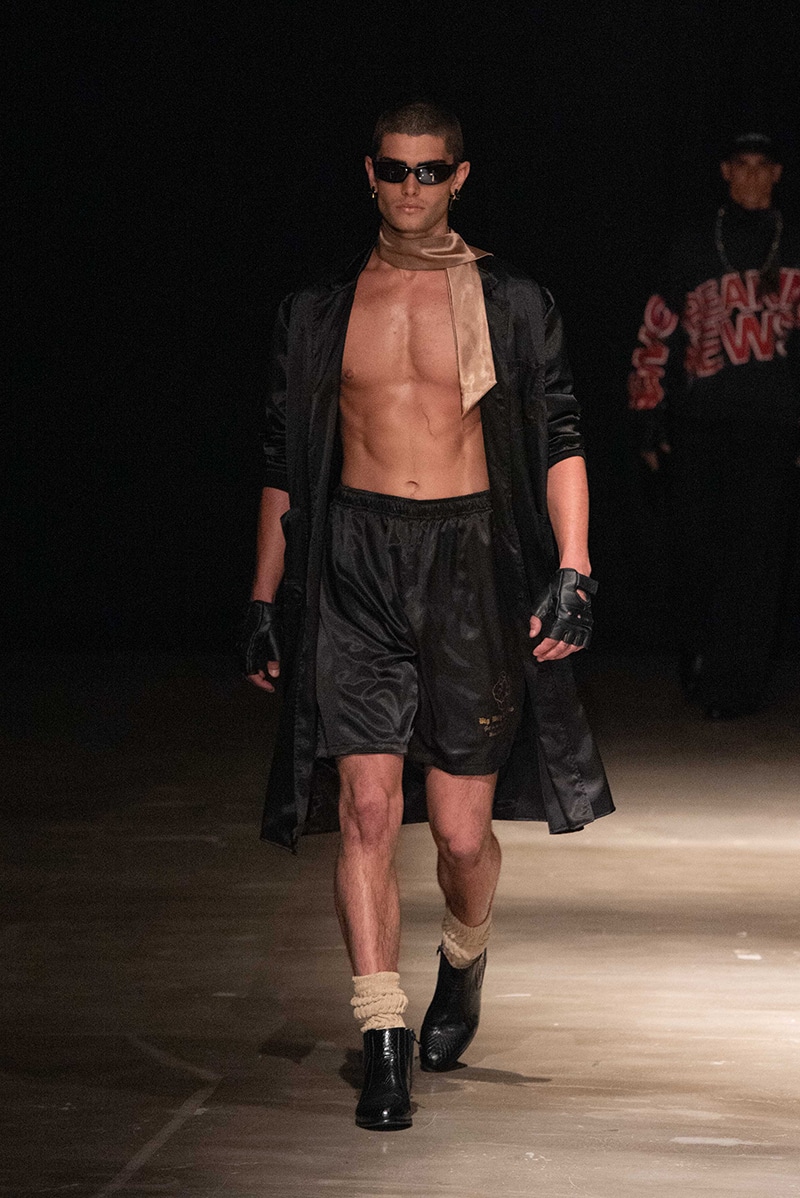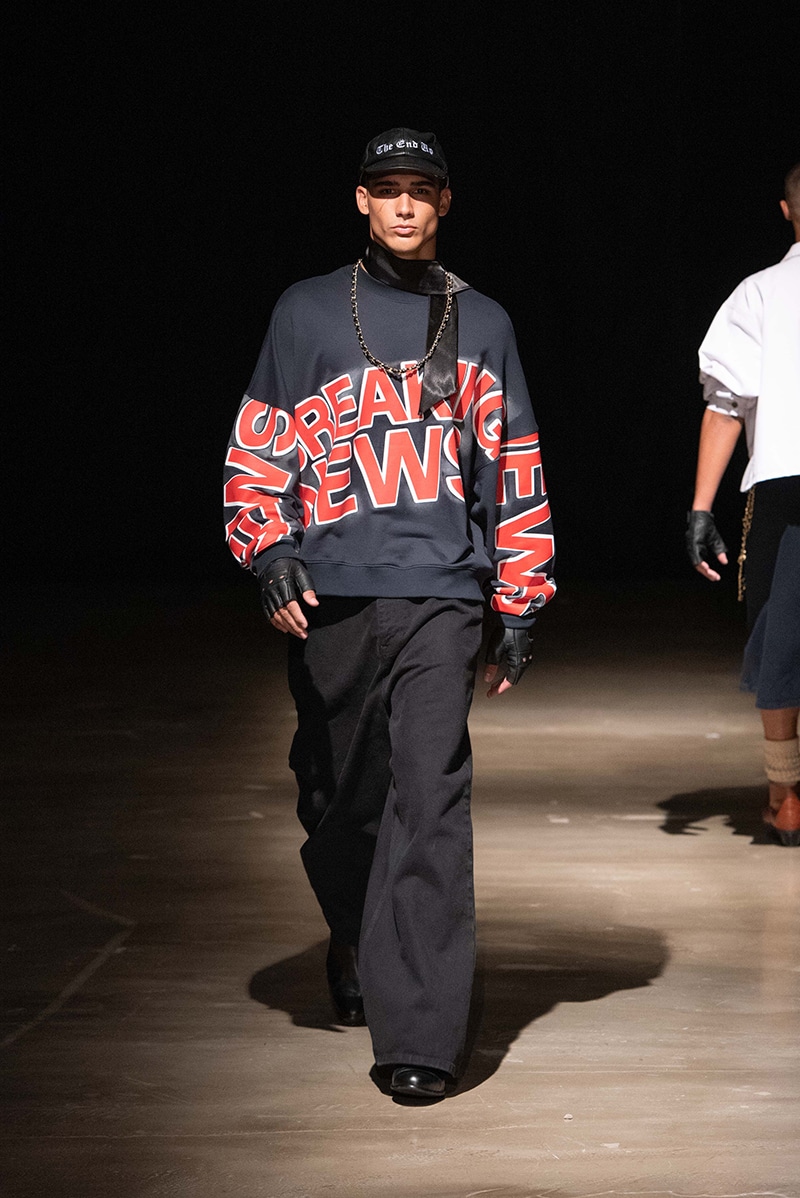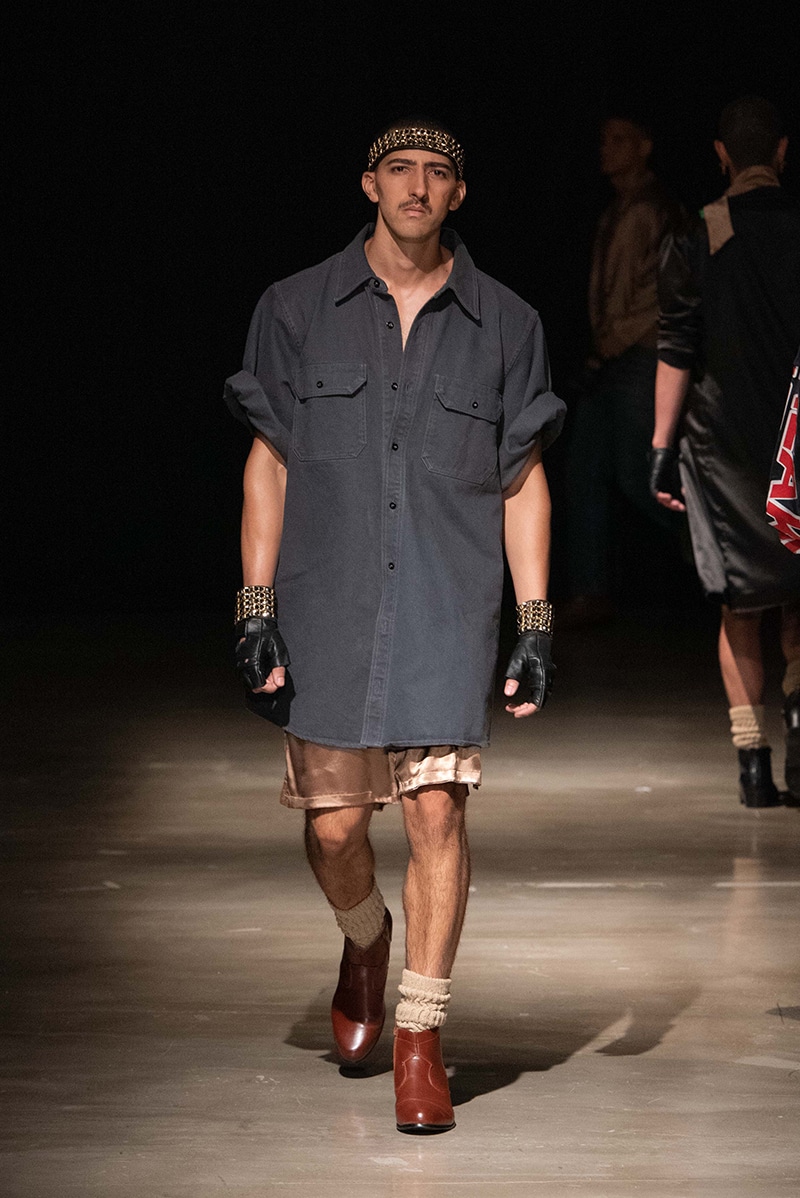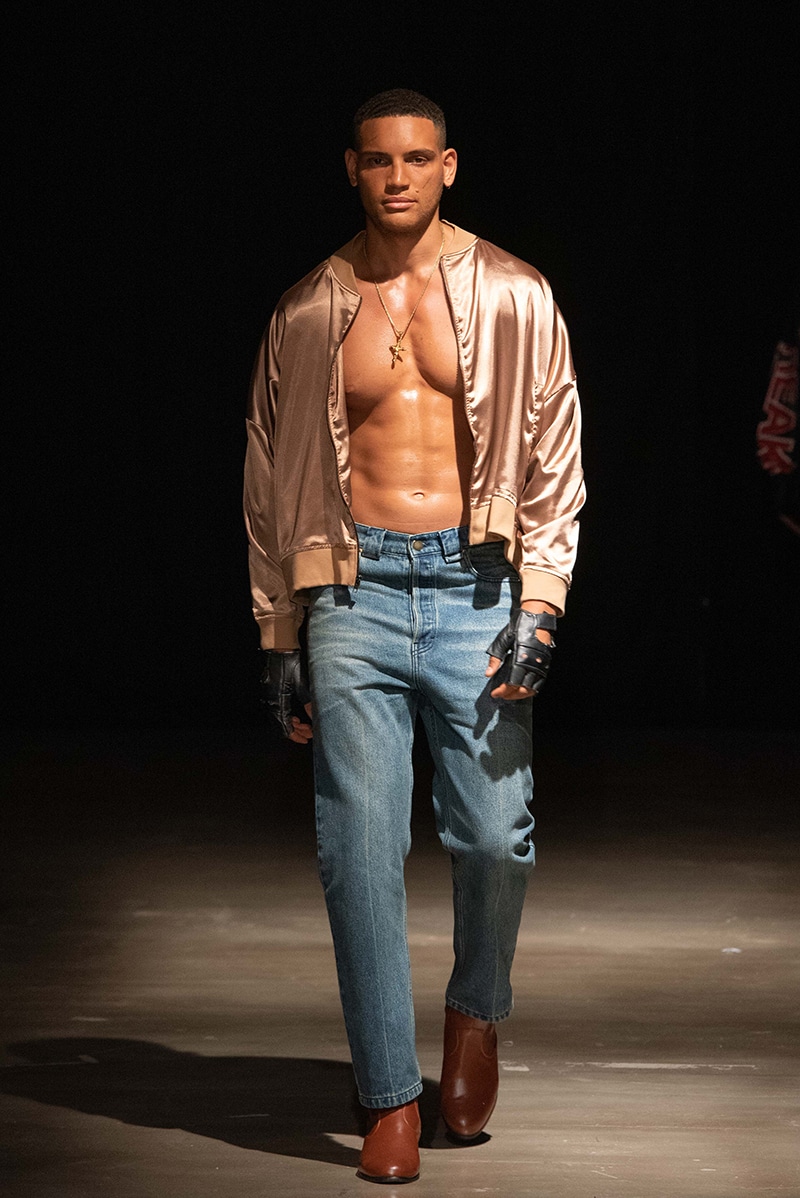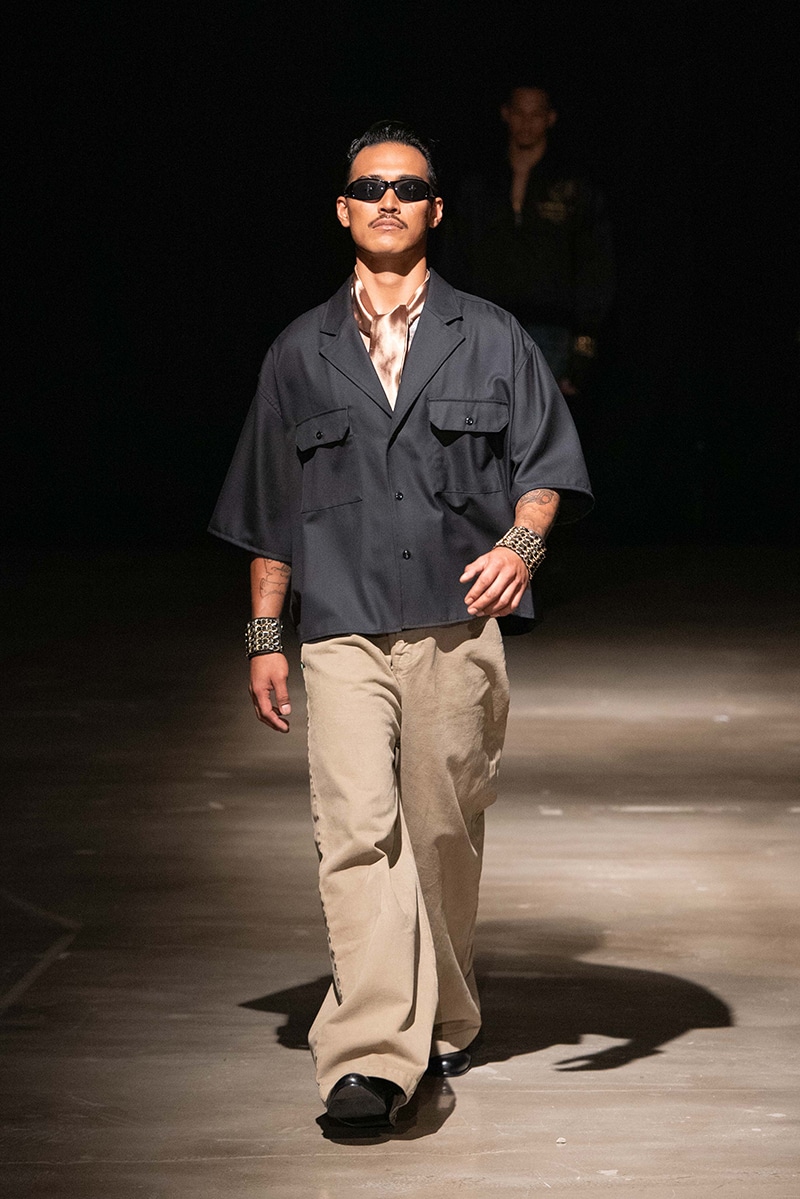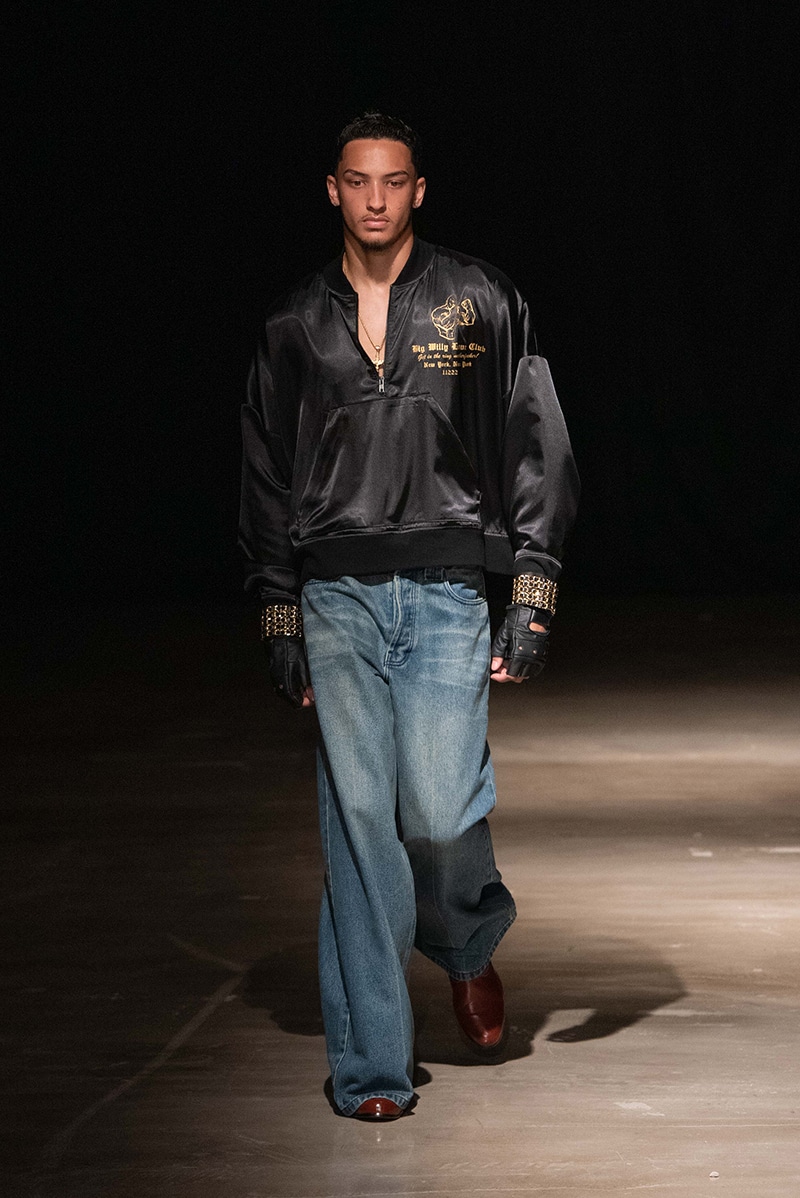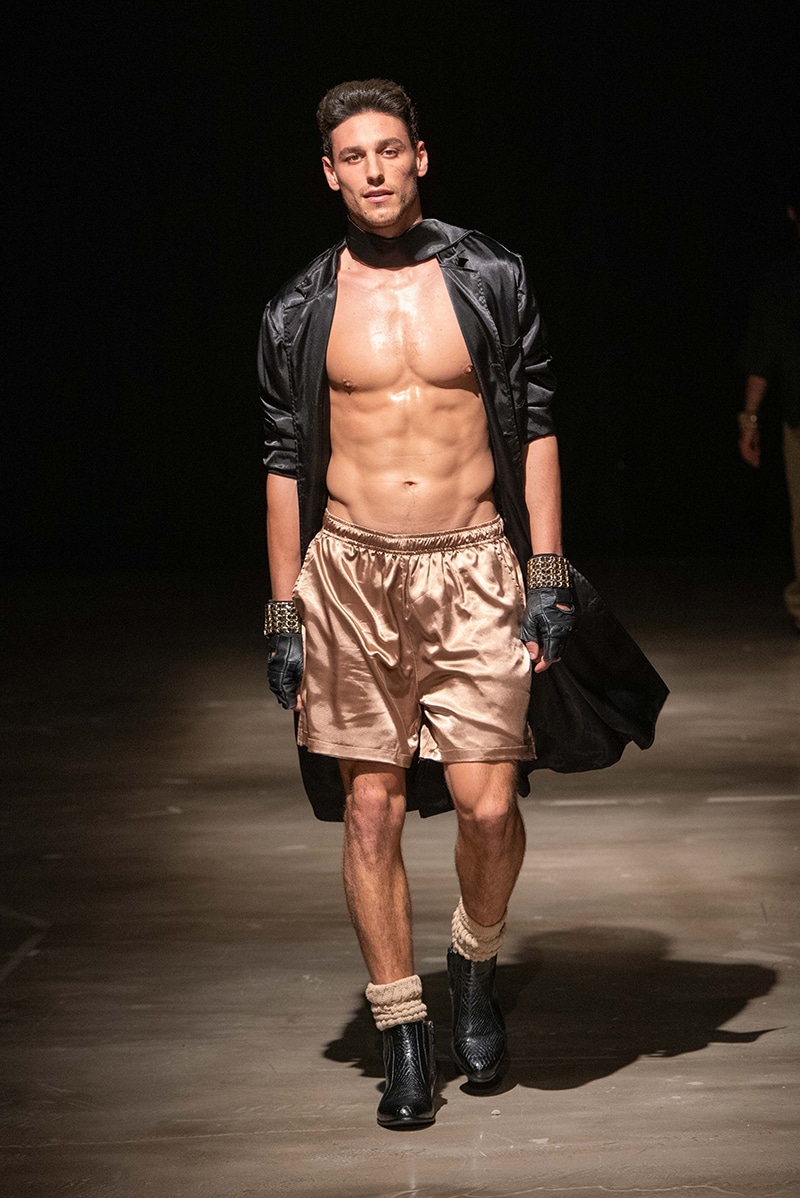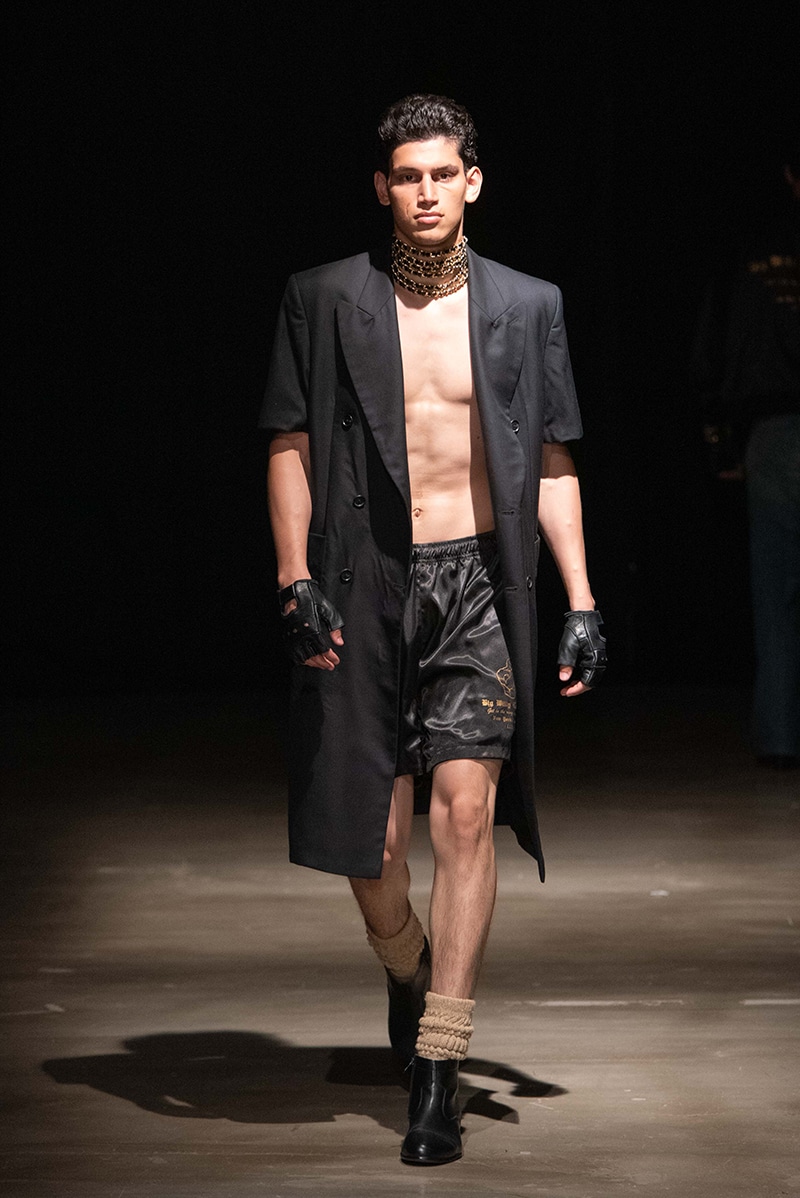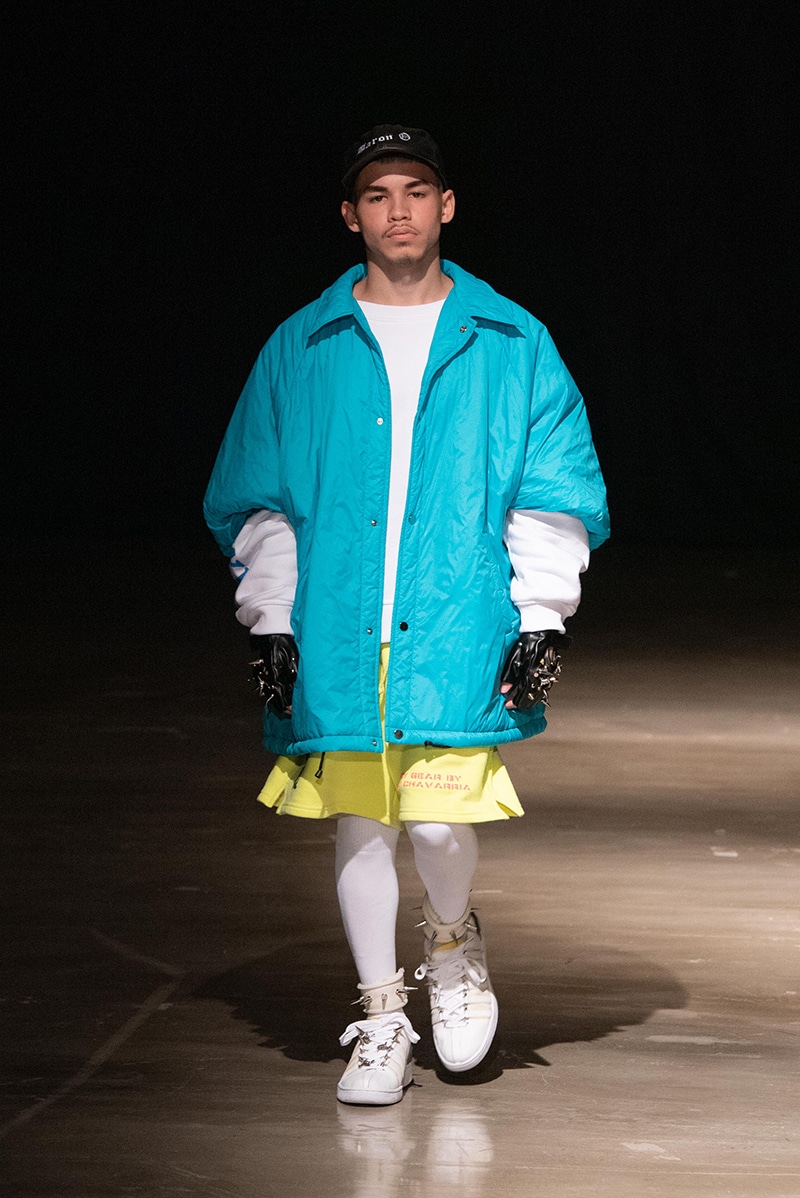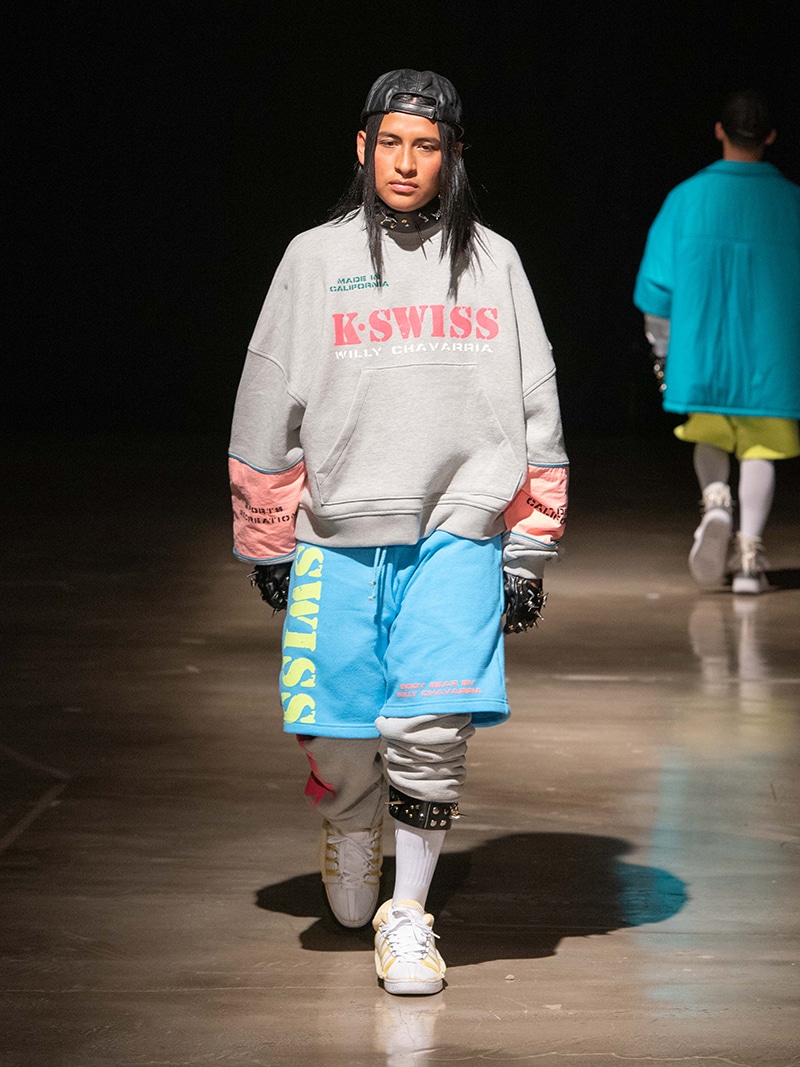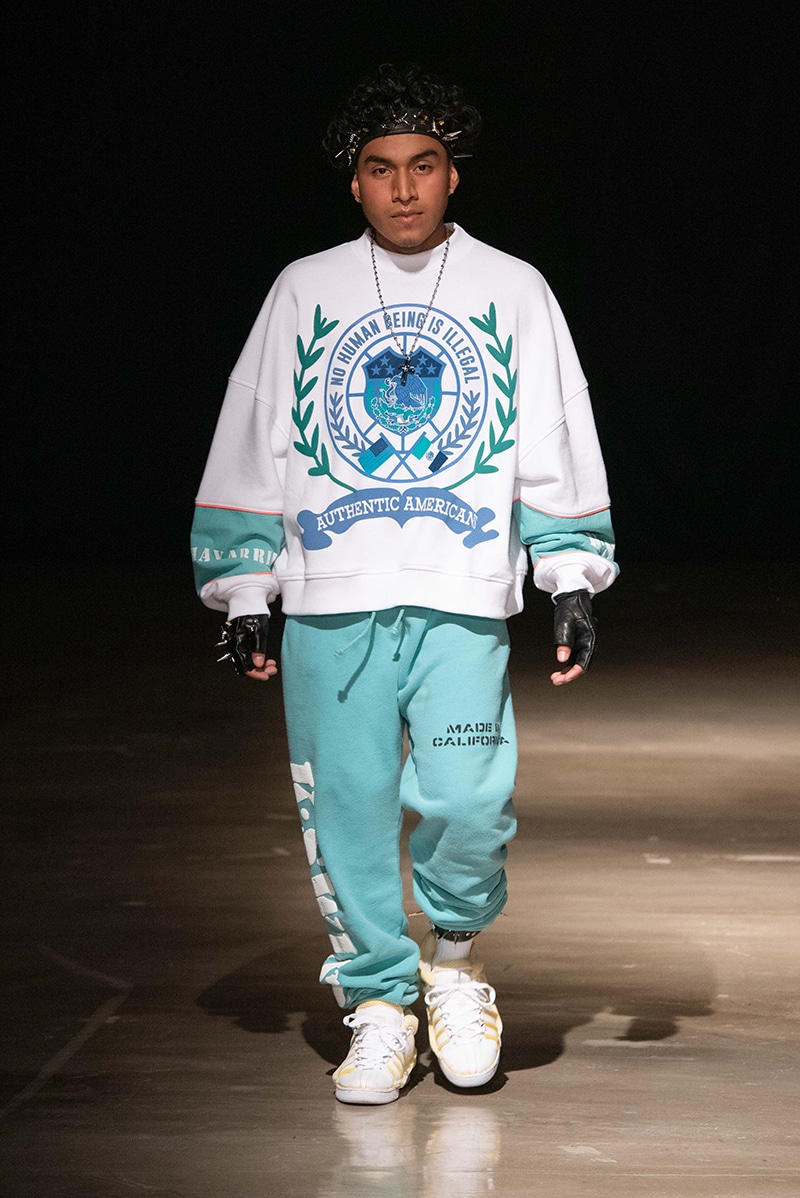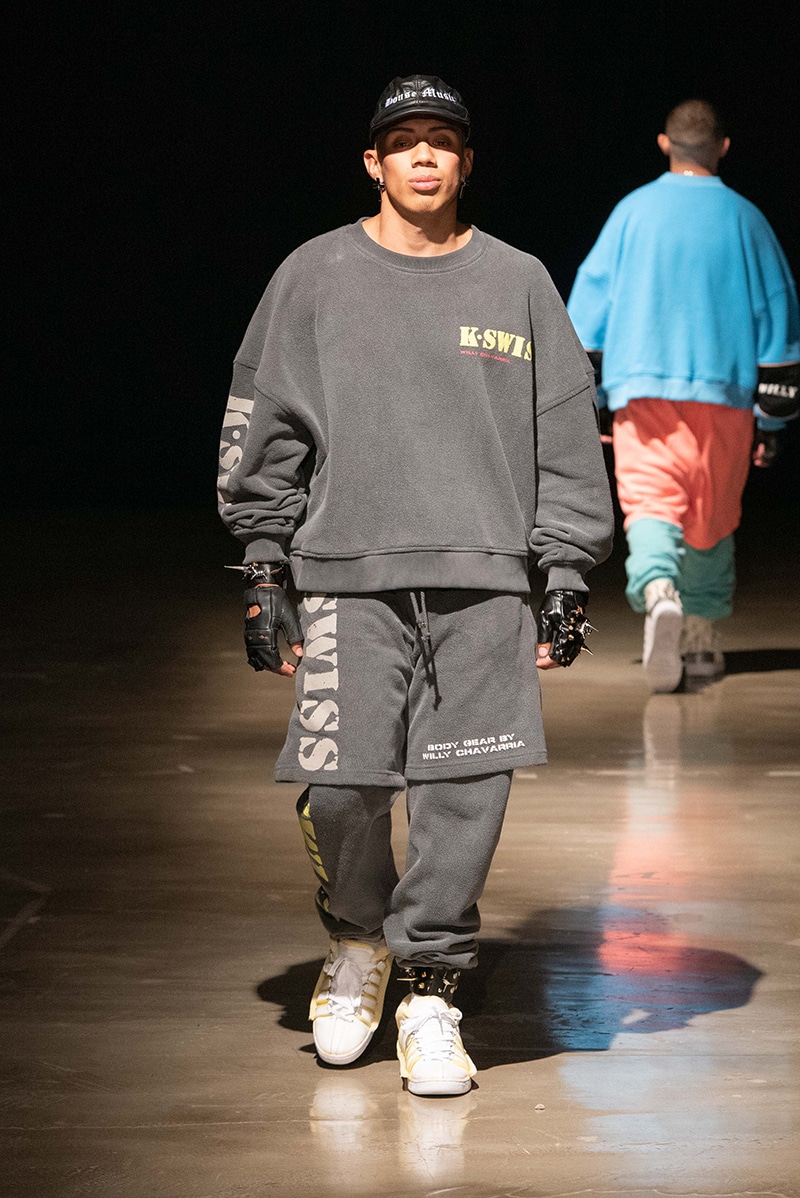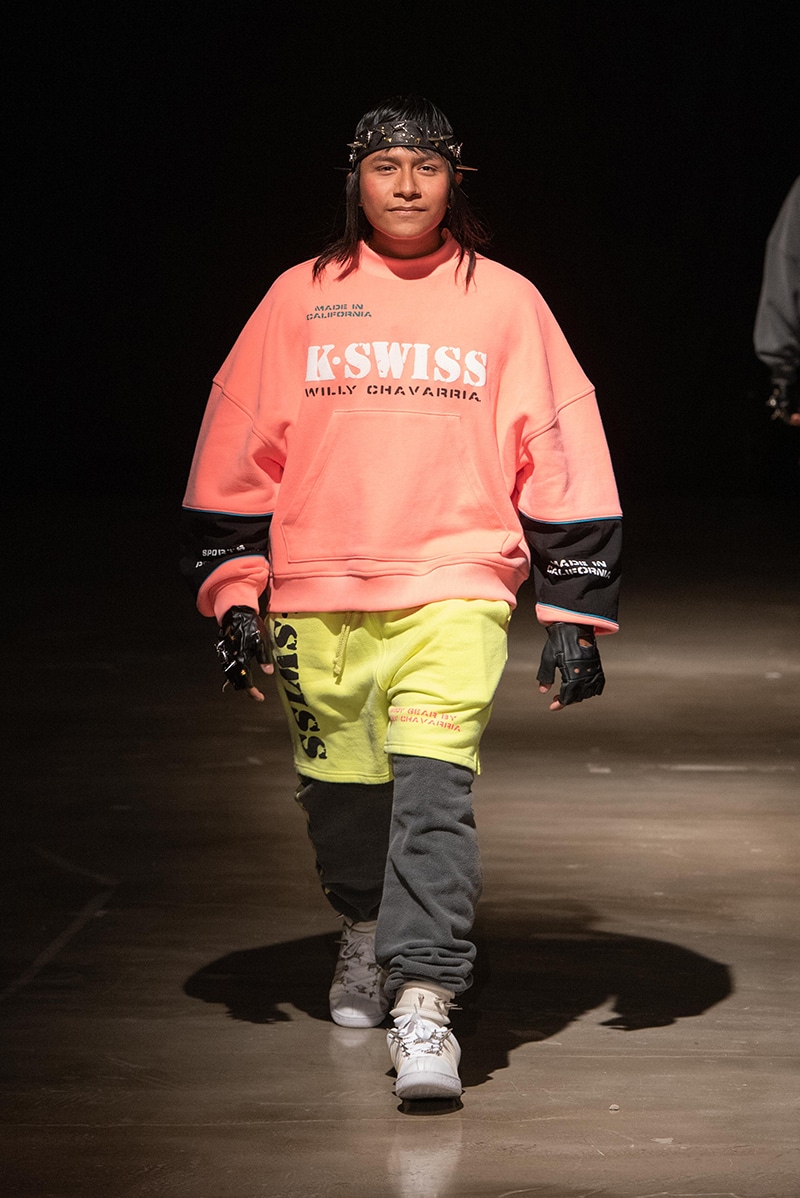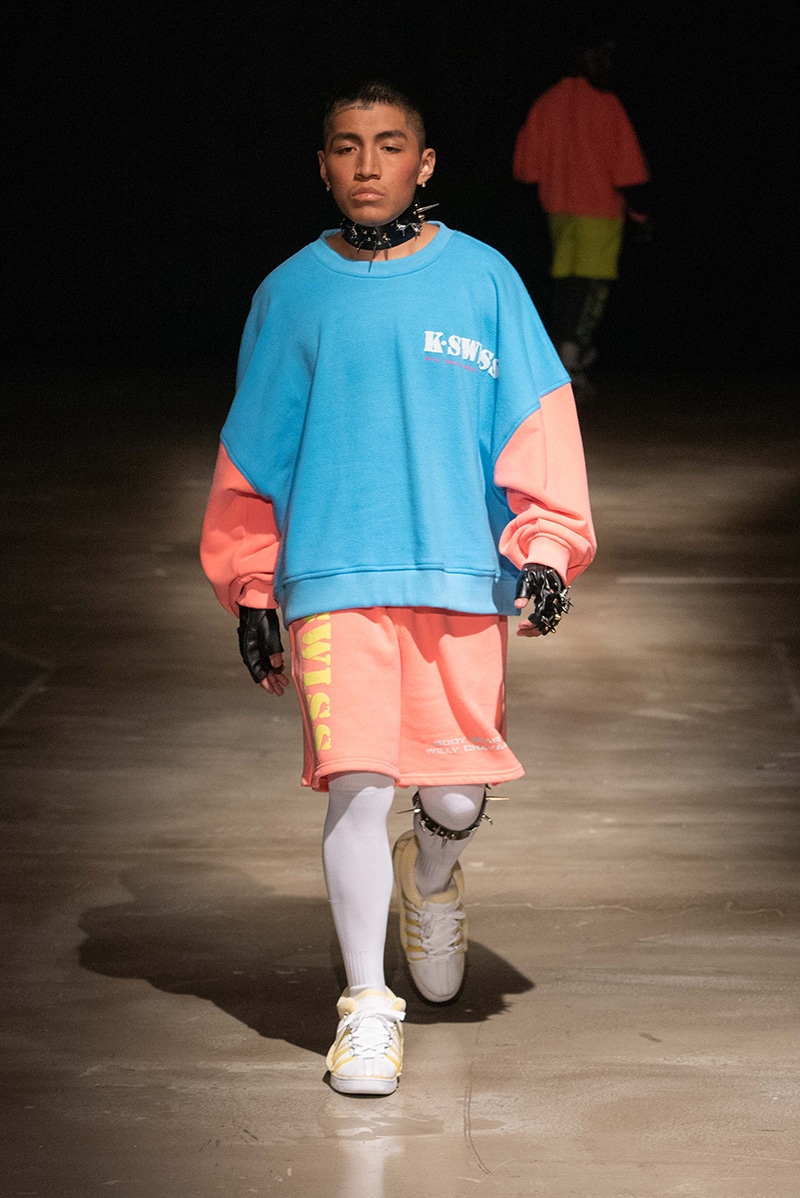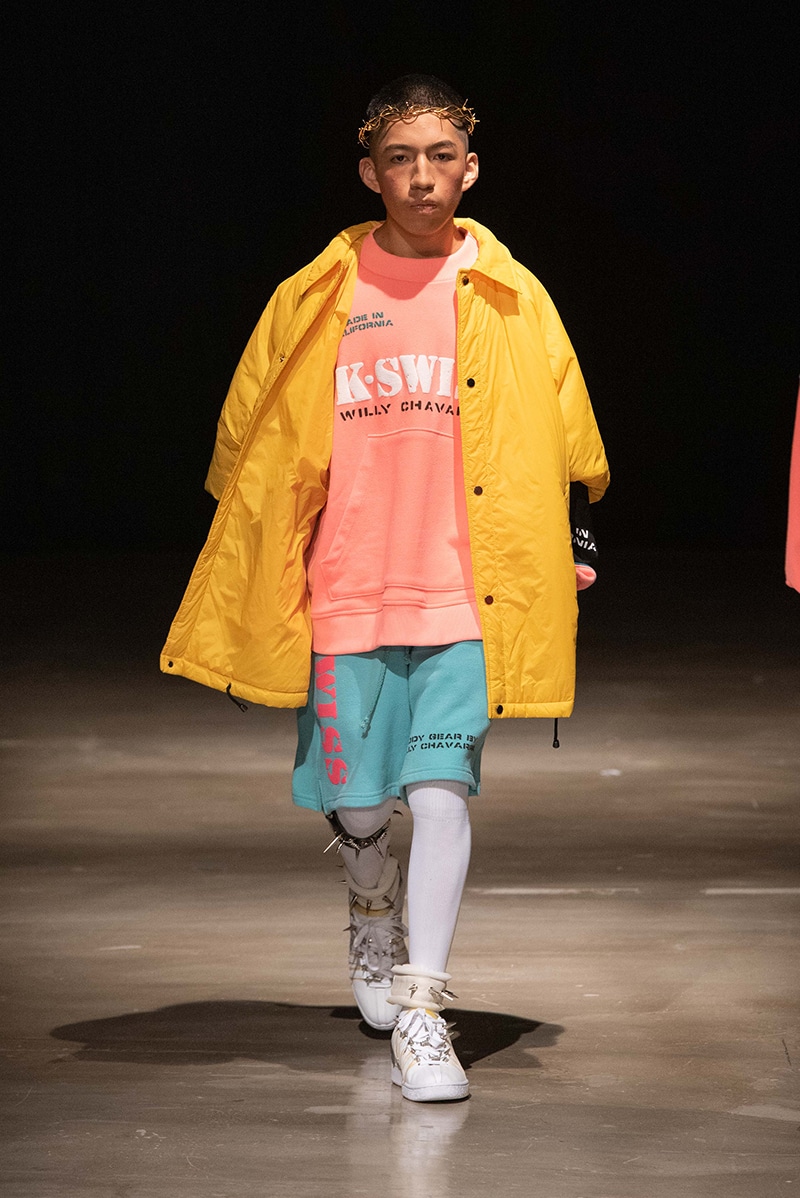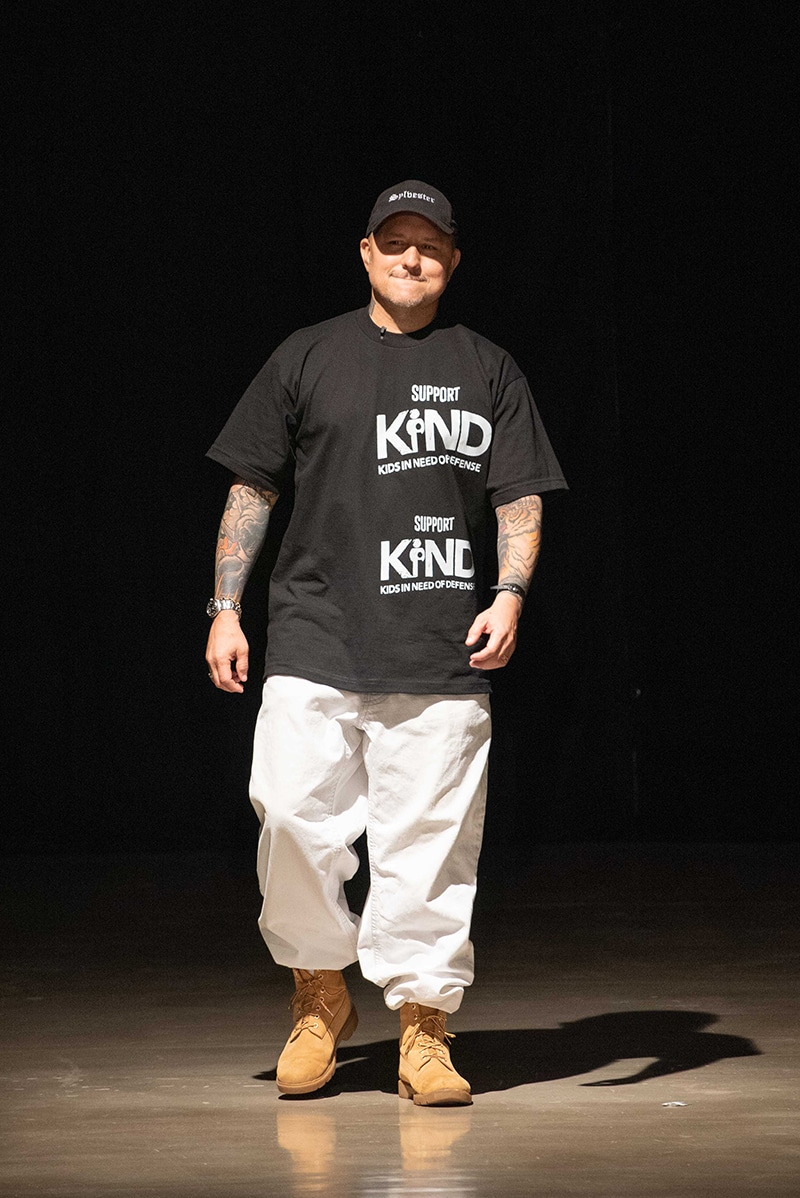 Way off the Fashion Week calendar, what would be a normal laissez-faire hump day in New York City turned into a disco, filled with rosé and a runway show. With the Spring/Summer Men's Fashion Month season behind us, (about a month and some change to be exact) and a seismic shift in American menswear, (New York Fashion Week: Men's took its official unofficial bow last winter), what's a boy to do?
With a swoosh of satin and a glitter beat, for Willy Chavarria, like most American designers, the show must go on. A crossbody bag at his side and gold spikes on his knuckle, the Chicano was back. With as always, a message. Messages like "Thank You" and "Breaking News" pridefully etched on his shirts, a Jesus crown atop his head. Simply put, defeat was not an option. But time travel was, inspired by the neon fade of disco and the hard pulse of house, Chavarria took us to the '90s. A "new take on minimalism" he called it.
With a custom sneaker collaboration with K-Swiss, called The Classic 2000 and jewelry via Chris Habana, I think he missed the mark on minimal. Chavarria's kill-or-be-killed air was as pungent as ever. Stylishly hidden under Bushwick skater sweats and machismo boxer shirts, of course. Chavarria has honed in on the most important skill of being a designer, an unrelenting point of view. That's the Way Love Is cried the 1989 Ten City track, aptly in sync with "The Love Garage", the designer's name for this collection. Featuring a hard-bodied model; fists up, covered in roses on the evite.
These are uncertain times for American fashion. Often times it can be hard to know which way to turn. But Willy Chavarria has hope, and as the 1975 Captain & Tennille song goes Love Will Keep Us Together.