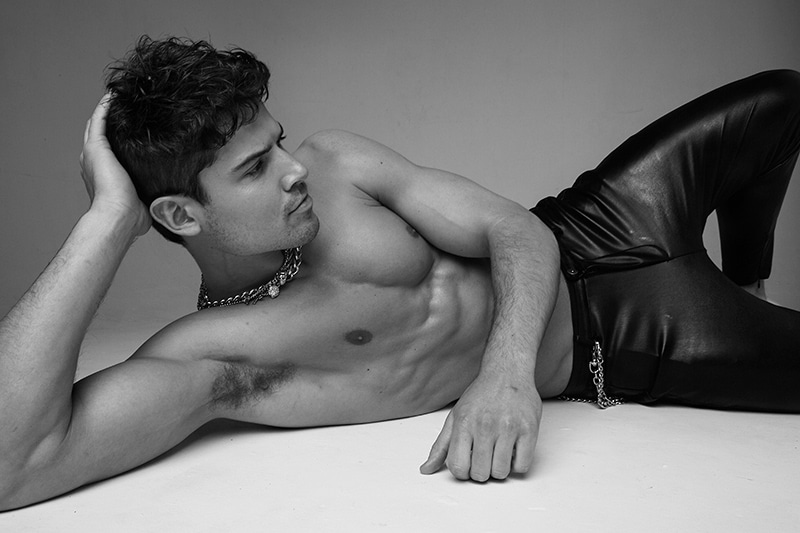 "Mother Nature is pissed off. I just wish there was more compassion in everything we do as people. That would fix a lot of the wrongs in the world." William Goodge did not come to play – that is clear from his deep-rooted, considerate words and forthright thinking.
Opening his professional debut with a career fairly unforeseen, he champions the values of authenticity and rationalizes on the power-thriving façade of positivity as a ballot of self-growth and core achievement.
"Once I allowed things to happen as they should it's actually been a lot better. I'm not saying don't hustle, I'm saying hustle but for the things that really matter" he reflects.
With a will to build a quantum progression, Goodge is ready to dump the bunk. Now you got the gist, dive below…
Let's talk about this from the outset – could you tell us how it all materialized for you?
Strangely enough, it started whilst and because I was a rugby player. I was reached out to by a rugby brand to do a shoot for an upcoming campaign and it all felt pretty natural.
Three words that describe your best self are…
Resilient, respectful and adventurous.
How were you discovered? 
I had friends at a London agency and after going to the agency's Christmas party they invited me in and signed me.
Was fashion always a thing you were keen to dig into?
Since I had a paper round and the ability to buy my own clothes I have, so was always a space I was interested in.
Who's been the best client to work with?
Derek Rose without a doubt, beyond being an excellent brand with incredible fabrics and pieces we have developed a more personal relationship. They have supported my journey in the ultra-endurance world and even commissioned a short film about my last summer challenge in which I ran from the top to the bottom of the UK.
Could you describe your favorite modeling experience so far?
Probably the buzz of visiting New York for the first time. Going to see all these incredible brands and magazines that you have idolized for years. 
How's it been for you since commencing?
For me it has been a great balance, it hasn't been my every day which I am grateful for. I have other physical aspirations in life and being able to keep that is amazing for me personally 
What do you get up to when you're not modeling?
I run a lot, I train a lot and I love to travel. If I can do all of those things together than even better! 
It seems like sports are your thing…
There hasn't been a time in my life I remember that I wasn't doing something physical in a sporting environment. It makes me happy and feels alive, I'll continue that.
What's it like living in London?
I live just outside but am frequently in. Despite being on the doorstep it's still one of my favorite cities in the world. It's where most of my tribe lives.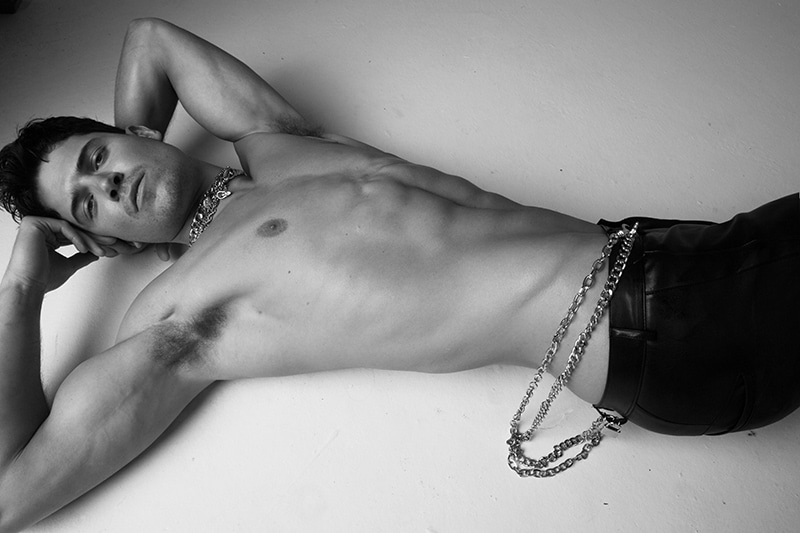 Cool. And what vibes do you get from this city?
So many different pockets of cultures and feels. It has something to please everyone, it multi-cultural, food from all over the world and there's always a good place to have a drink.
Favorite artist of all time?
Stevie Wonder.
Go-to tune of the moment?
H.E.R. – Slide (feat. Pop Smoke, A Boogie wit da Hoodie & Chris Brown) – Remix.
Essentials to bring along your travels for a last-minute job are…
Rohto eye drops – keep 'em hydrated and white, running trainers – always time to explore, laptop – work before work and whatever book I am reading.
As a deeply respected model across social media, what are your thoughts regarding the whole Instagram thing?
It's part of the world right now and it can be a useful tool. But you can't bow down to it too much, that means having breaks and remaining authentic to yourself. It's never going to be more important than real relationships or the opinions of people you know and love. 
How do you tackle brutalist behavior and e-trolling?
I'm lucky that it hasn't happened too much for me. I just took a step back and realized that I know who I am and what I stand for, whoever is typing that message doesn't. There's also a level of sympathy towards someone who feels it necessary to try and shoot someone down on the internet.
What are the things that really matter to you?
The first and most obvious is my close family and friends, my circle. I've been through some things and they have gone above and beyond. That I will never forget. Other than that, I love nothing more than doing things for people. The best thing I can hear is "thank you". I probably got that from my mum, always wanting to please, help out.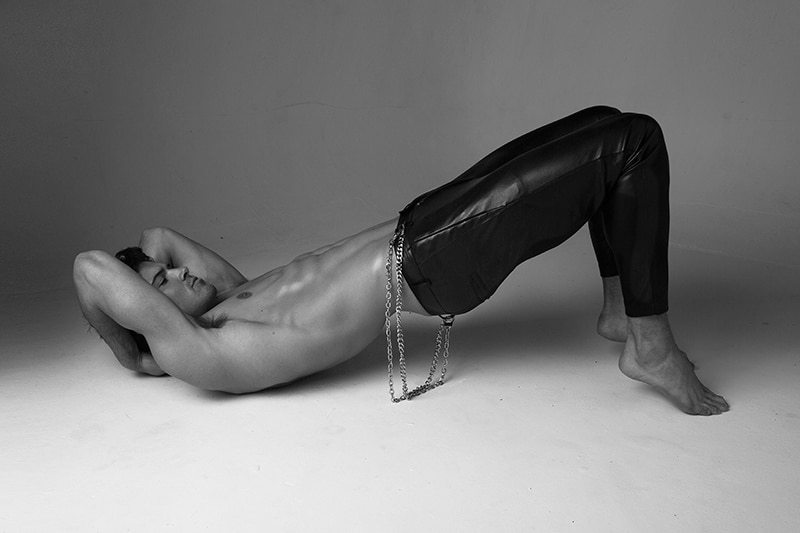 Do you feel emboldened through your social media channels? If so/not, how come?
With the direction, I'm heading in and the challenges I'm doing yes. As I said before there really hasn't been a lot of negativity aimed at me, I get a lot of nicer messages. The thing about inspiration is it flows both ways. When someone takes the time to reach out and say they've done something positive because of something I have done. WOW, that just makes me want to do more. Positivity is a powerful thing.
What's your take on the modern media landscape?
A mix of good and bad, but as people, we have the choice to direct our attention at either. I choose the former and that has huge implications on my daily choices.
If they told you that Instagram was going shut-down mode…
Cool, my life doesn't change too much. Maybe I'll sit and enjoy a meal without taking a picture of it!
What city inspires you the most and why?
One I've never been to actually. Tokyo because I love Japanese culture and how respectful it is. That with the fashion, style, food and it being a running city. My cup of sake.
What do you wish you could have done differently throughout your journey?
Released some of the grips I had on things that weren't bringing me happiness. Once I allowed things to happen as they should it's actually been a lot better. I'm not saying don't hustle, I'm saying hustle but for the things that matter.  
Any major inspirations?
Those that achieve, conquer and push themselves beyond the perceived limitations. There's a lot of these people.
What's your biggest remorse?
Missing the chance to have the conversations you needed to.
What's the wisest lesson you've learned about being in the industry? 
Trust yourself and your morality. The here and now isn't everything.
If you could change anything in the modern world situation, what would it be?
Mother Nature is pissed off. I just wish there was more compassion in everything we do as people. That would fix a lot of the wrongs in the world.
One thing people don't know about modeling is…
It's not the perfect picture you see, but I'm not complaining about it.
Any final words?
Be nice to someone every day, loved one or stranger. You may feel better about yourself too.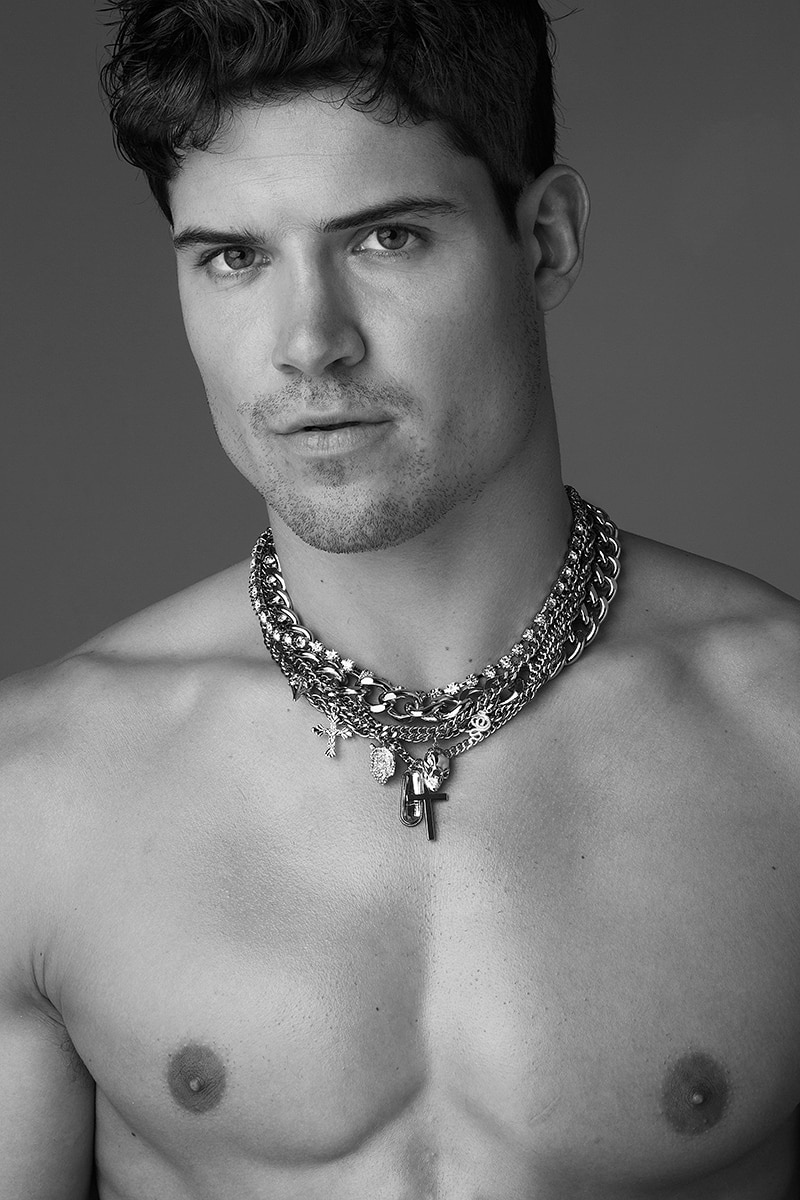 Photography and Fashion: Kyle Springate @kylespringate
Grooming: Francesca Ingram @francescajcingram at @carolehayesmanagment
Special thanks: Emmanuel Noir @emmanuelnoir
Talent: William Goodge @wfgoodge at Tiffany's Models @tiffanysmodels