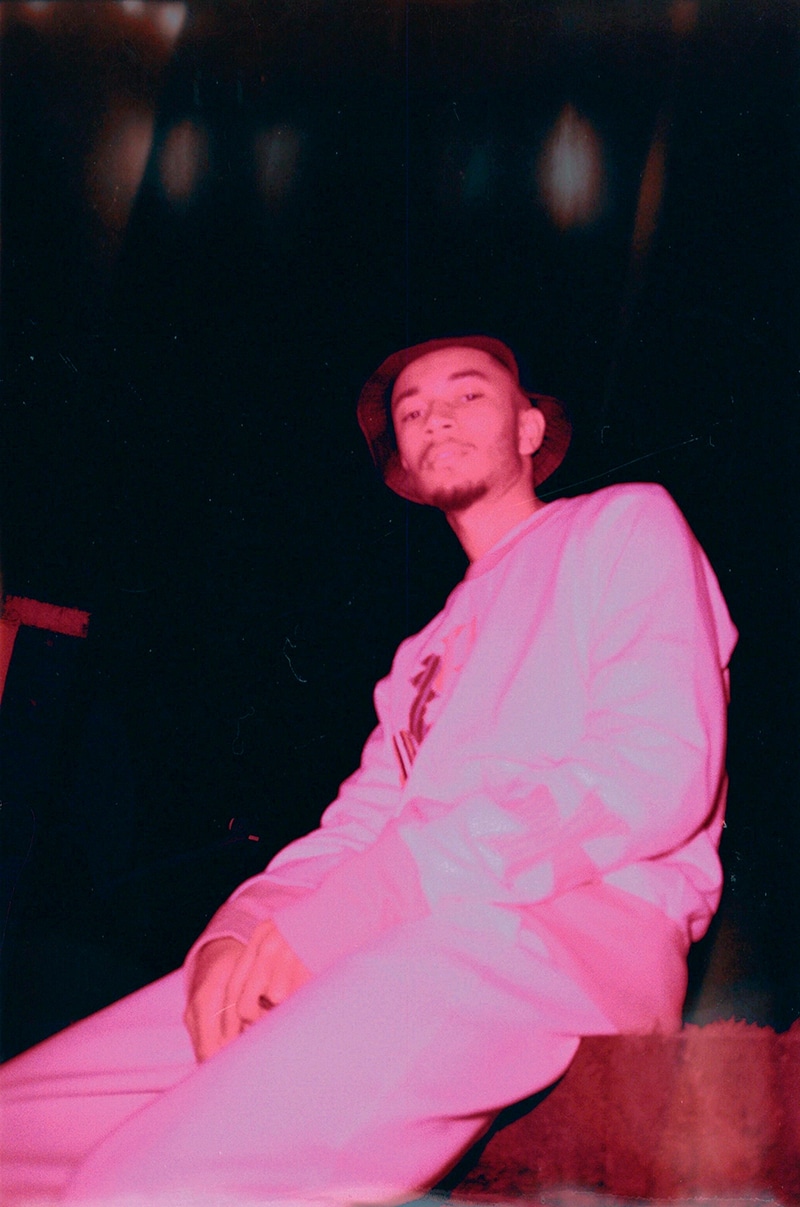 Wesley Joseph is a British songwriter, producer, and filmmaker currently based in London. His debut singles 'Imaginary Friends' and 'Martyrs' were released to critical acclaim, earning praise from titles including The Face, The Fader, i-D, Best Fit, Sunday Times Culture and more, whilst also being championed by Annie Mac at Radio 1, Jamz Supernova at 1Xtra and Matt Wilkinson at Beats 1. Wesley recently unveiled his brand new single Ghostin and is currently working on his debut project with Jai Paul collaborator Lexxx, and new music will follow shortly.

Your latest track 'Ghostin' marks a change of direction both visually and sonically. What changed for you in the last couple of months?
I wrote the debut singles for the project a couple of years back. Since then, my direction both sonically and visually has expanded, and I've grown a lot as an artist. This has just been a process of maturing, appreciating, reflecting, and experimenting with the goal of breaking my own boundaries while keeping my definition.
You've also collaborated with Najeeb Tarazi on the music video. Having directed all your previous videos, how was the experience of having someone else directing?
Najeeb's a really talented filmmaker and animator and has a really vivid and visual mind, so bouncing back and forth was really energizing. I wrote him a treatment and played him the song and he had loads of ideas for how the world could be made. He'd make draft versions and we'd exchange ideas and push each other forward. It was really important for us that we reflected the subtle feelings of warmth, nostalgia, and eeriness from the song into the video. Najeeb shaped the environment, lighting, color, and characteristics of the visual world perfectly.
How did you guys end up working together?
A month ago, we were meant to shoot a different video for a different song that I was going to direct myself, but when lockdown hit we had to start thinking a little differently. Once the idea for the Ghostin' visual was formed, my manager put me in touch with Najeeb and we got to work.
Joy Orbison collaborated on Ghostin's production, do you intend to explore other electronic music genres? Which other artists from the electronic scene you'd like to collaborate with?
I've always enjoyed the genre and the music I'm working on now definitely dabbles in and out of it, blended with whatever else I was feeling at the time. Working with Joy O on this record was exciting, and he's a really great musician. In the future, it'd be nice to work with artists like Mount Kimbie, Nicholas Jaar, Flying Lotus, and Moodymann.
Finally, what about the art you've been featuring on single covers, who's the author?
All the single sleeves have been a collaborative effort with great artists I've come across and my own creative direction. I've done illustrative work on the art for all three of the songs too.