Walter Van Beirendonck was a member of the Antwerp Six, a well-known group of fashion designers who graduated from Antwerp's Royal Academy of Fine Arts between 1980-1981. They presented a distinct and radical vision for fashion during the 80s, and helped establish Antwerp as a notable design destination. Today, Walter is an established designer who leads a brand that carries his name all over the world. He has brought his playfulness, curiosity and avant-garde flair to his collection for IKEA. GLÖDANDE is a range of ready-to- cut fabrics, paper stationery, shopping bags, rugs, porcelain and pillows that use different materials and techniques, including embroidery and jacquard.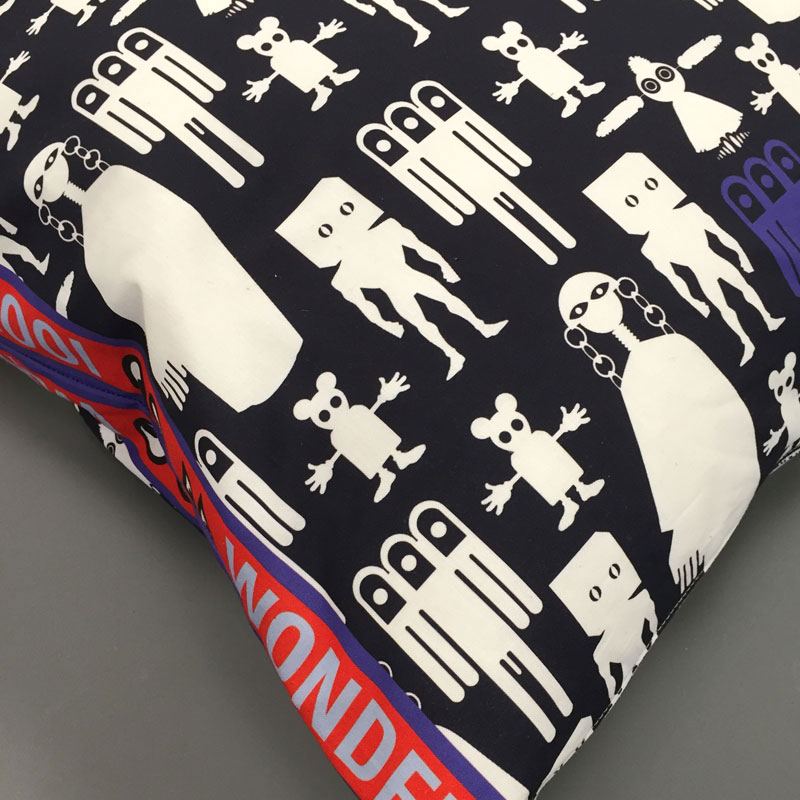 A strong narrative runs through the collection; it's the story of a gang of characters called the Wondermooi, each of whom has a unique look and personality. The story is set in a place above the clouds, where the Wondermooi peacefully live. The sun and moon cry huge tears because of what happens in the world, creating holes in the clouds – their home. So they work together to solve the world's problems, and bring back peace, love and happiness to Earth.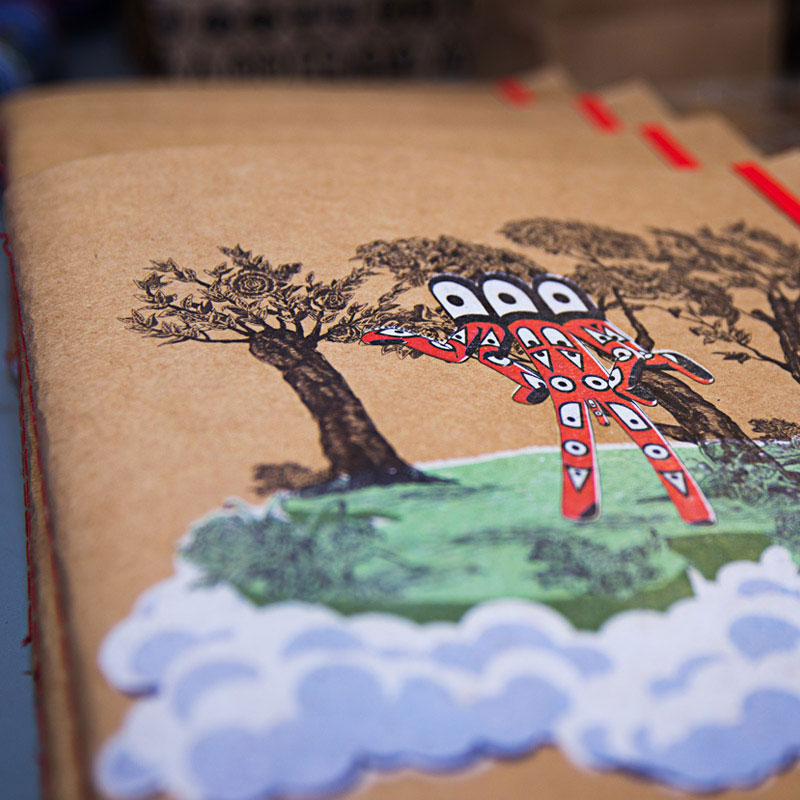 Developing this narrative is a central part of Walter's approach. Before the clothes or products come a story, which is brought to life in Walter's scrapbooks – one for each story and collection. The scrapbook pages are almost like little art pieces in themselves – a living document of his mind and ideas. He mixes old tapestries from the 18th century with comic strips from today. It's both high and low in a wonderful and crazy, yet genius way.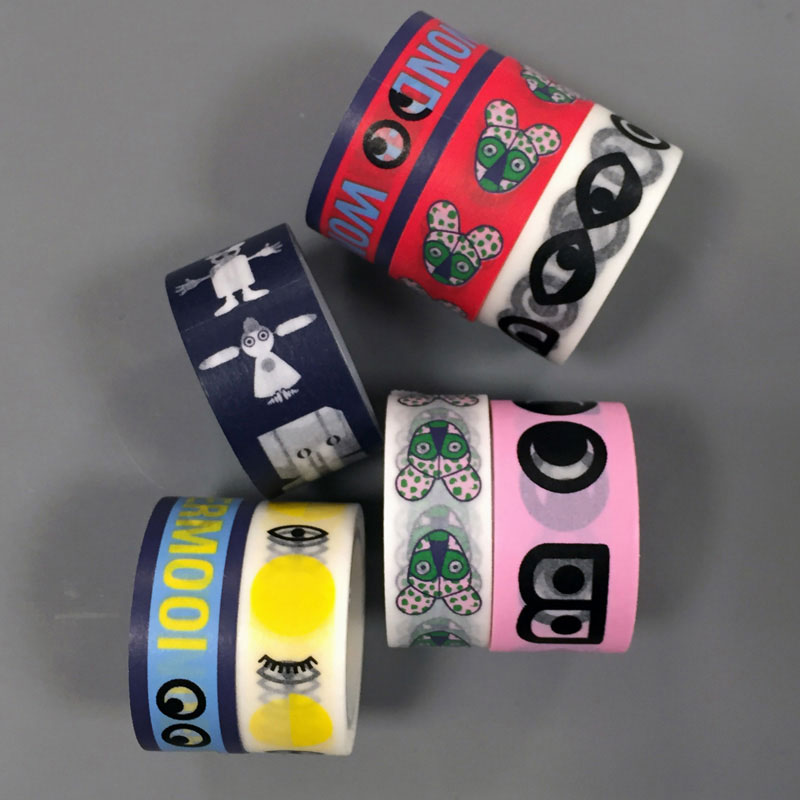 The width of Walter's influences – from art history to modern mass culture – has been a source of inspiration during the collaboration. His home outside Antwerp is also rich with inspiration. In his workshop, Walter has a huge collection of small toys from around the world with their own characters.
When IKEA approached Walter to initiate a design collabora- tion, it was because of the way he works with materials and graphic patterns, as well as the stories that his fashion collec- tions always tell. They offer a unique view on life and the time in which we live, expressed through his runway shows.
"It is always entertaining to look at his fashion collections," said Henrik Most, Creative Leader at IKEA of Sweden. "His design messages offer a lot of food for thought, often with a twinkle in the eye and a bit of rebellious spirit. He always has a clear point of view, and it's something that fits very well with the values of IKEA."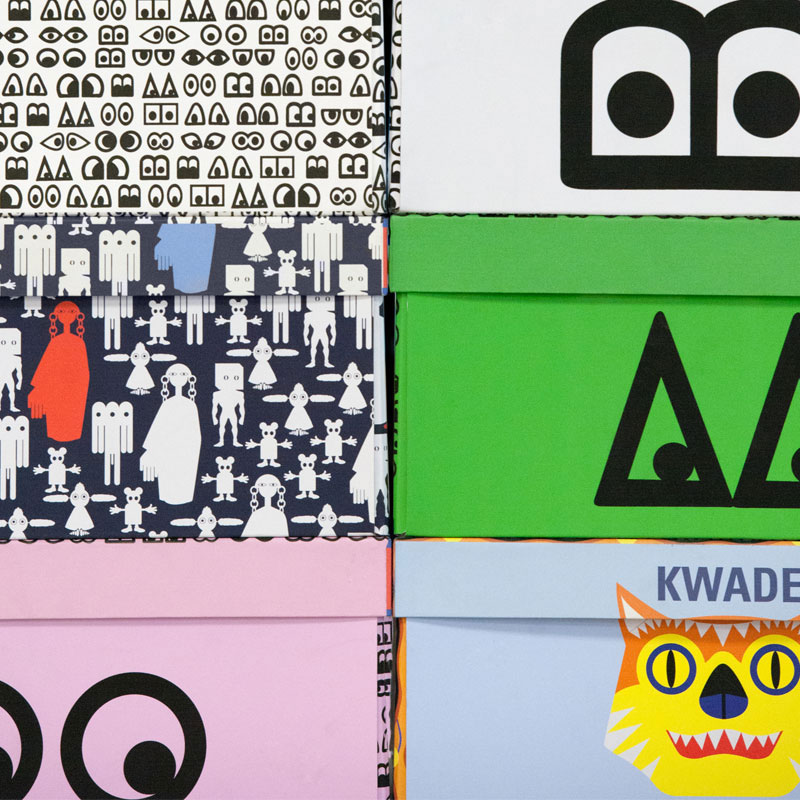 The GLÖDANDE collection is something that Henrik feels will appeal to many different people, just as Walter's fashion design does. "We don't know exactly who will purchase this collection – that's part of the learning too," Henrik says. "But we believe it will be individuals who have an interest in cutting-edge fashion, and who dare to express themselves and break conventions. A bit like grown-up teenagers."