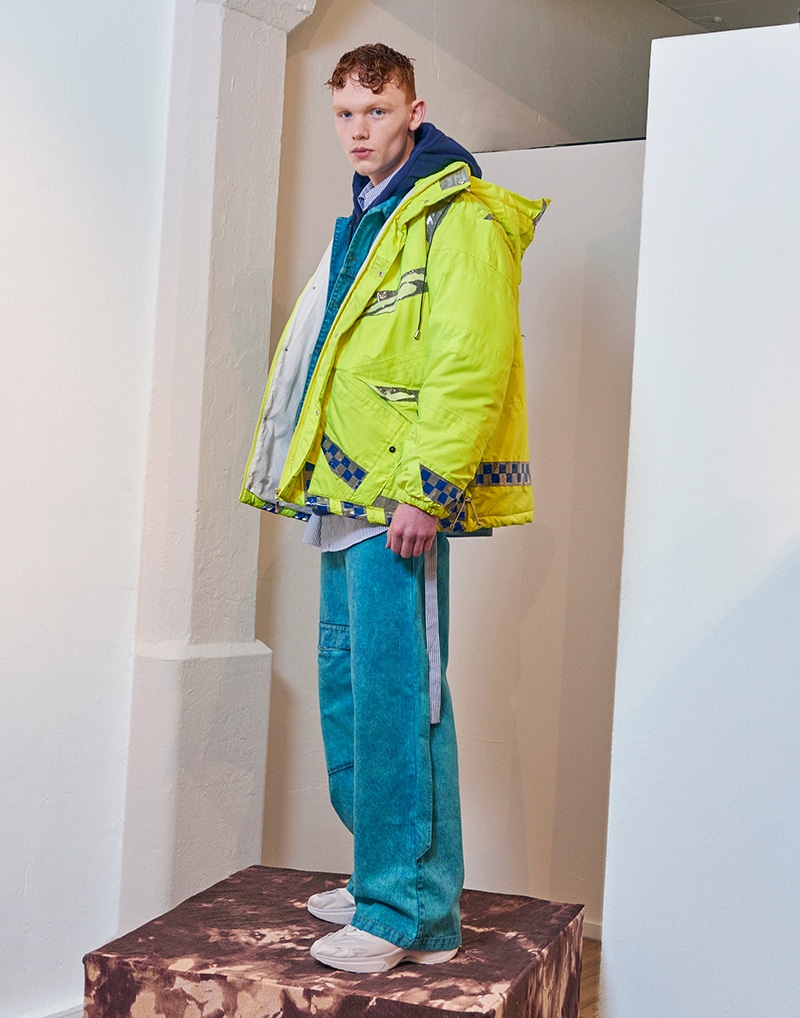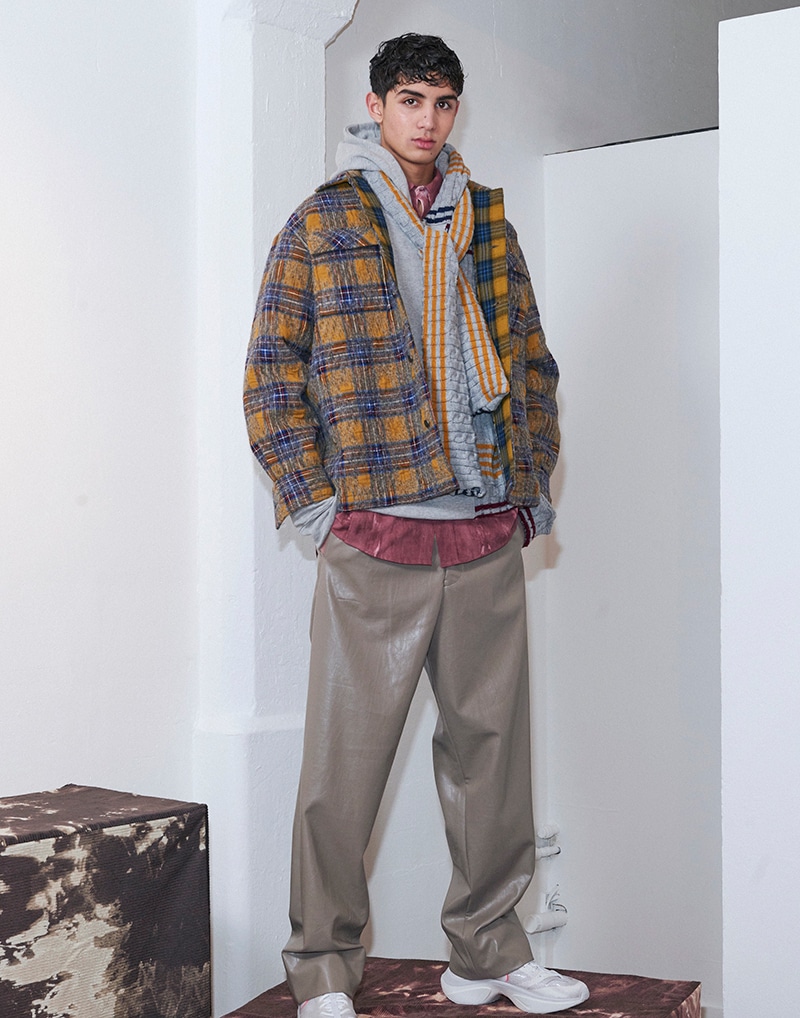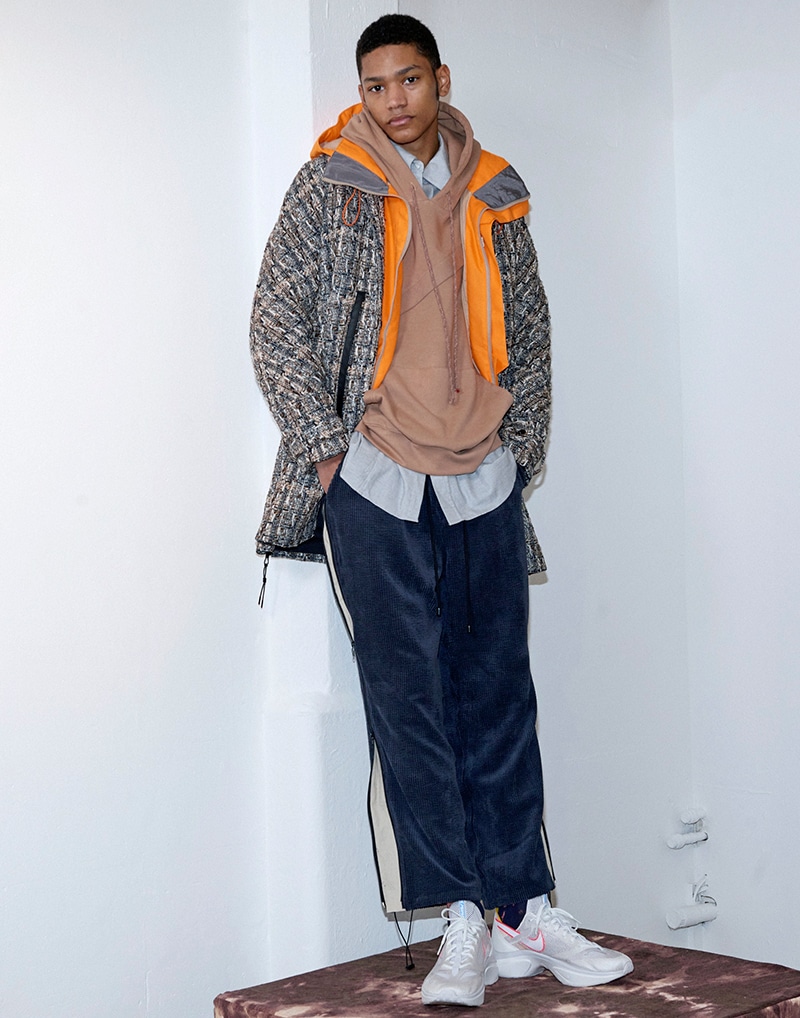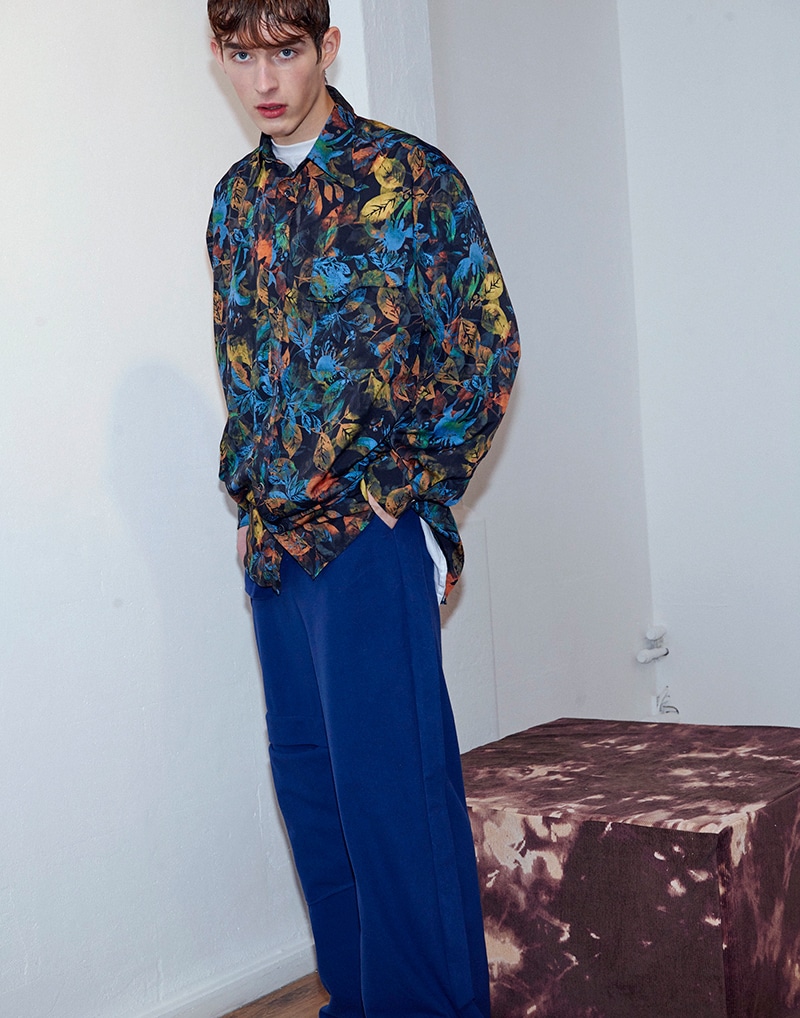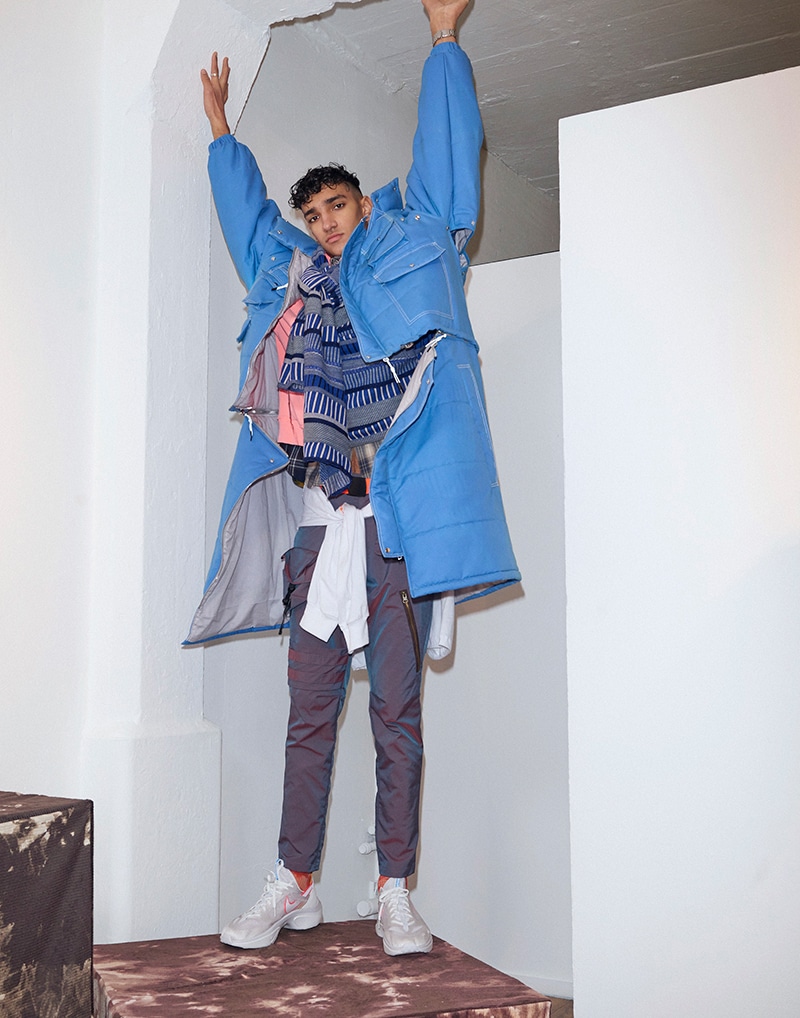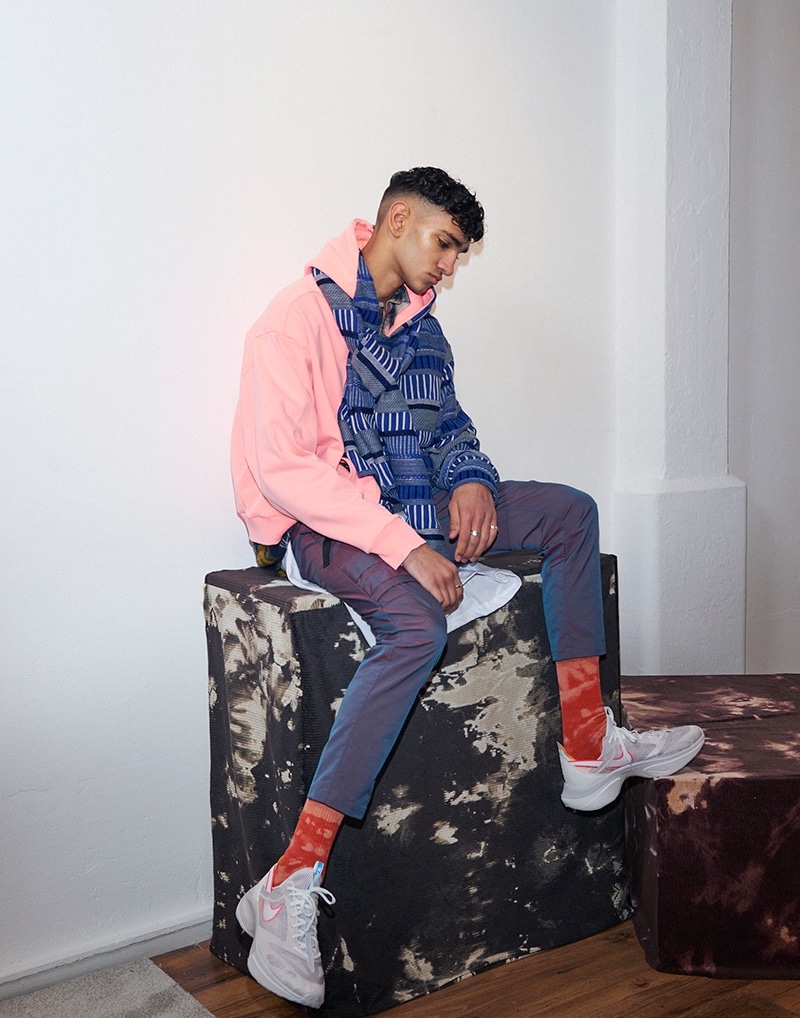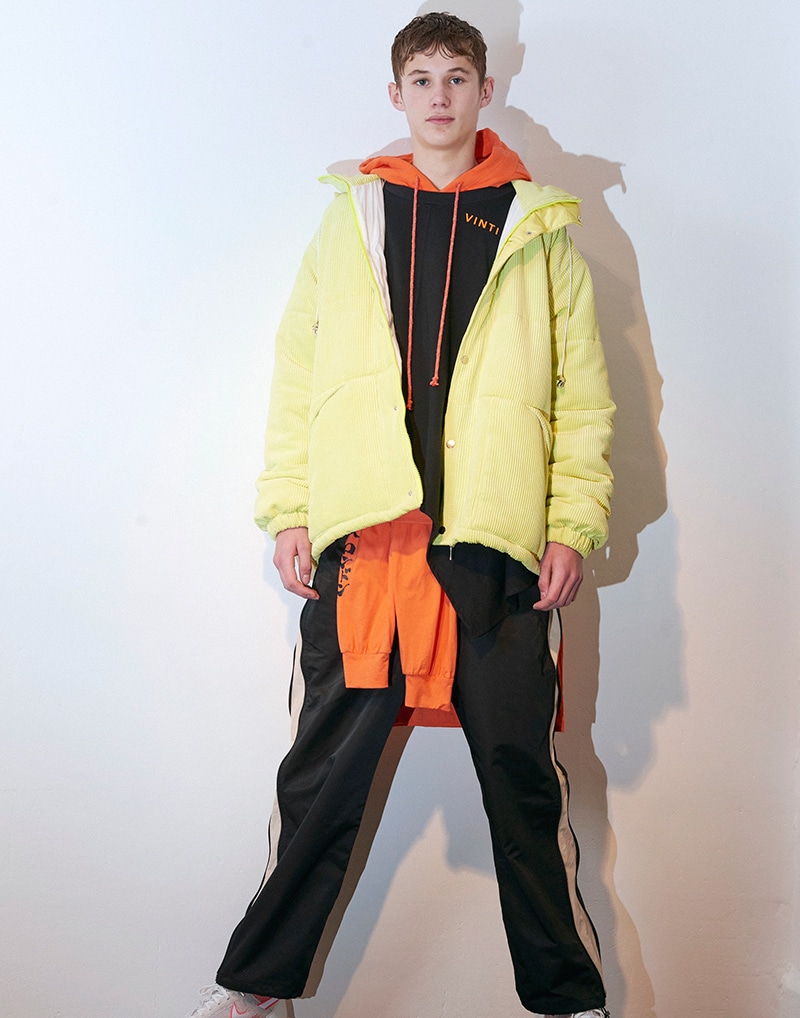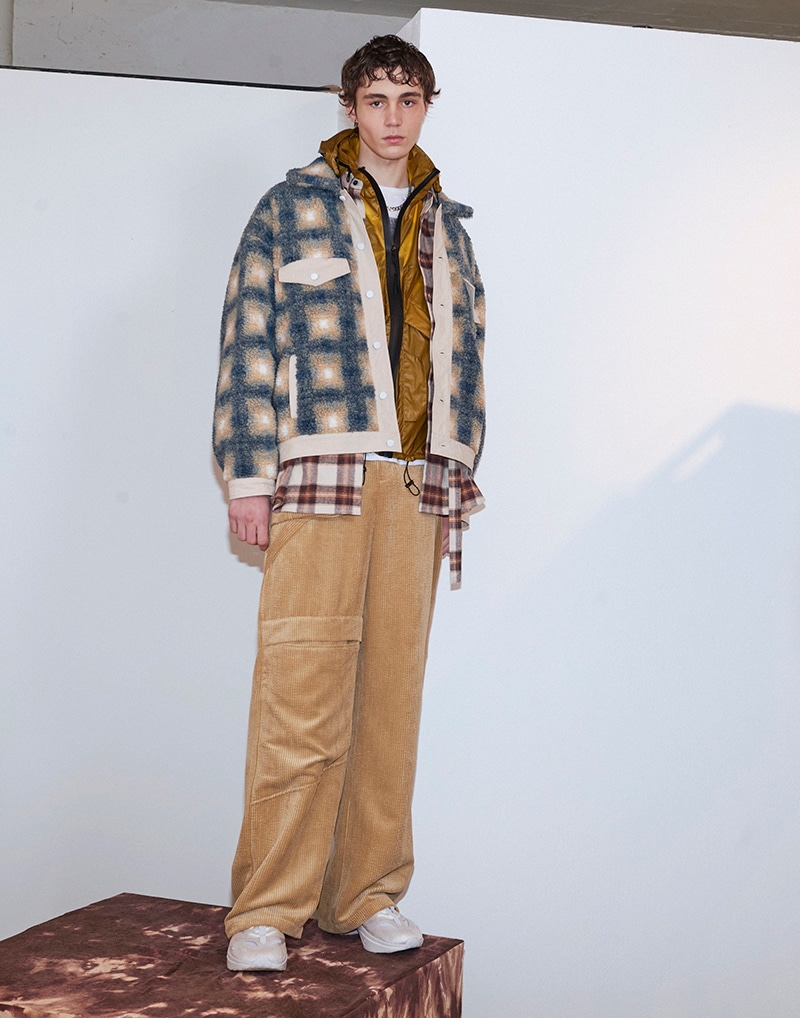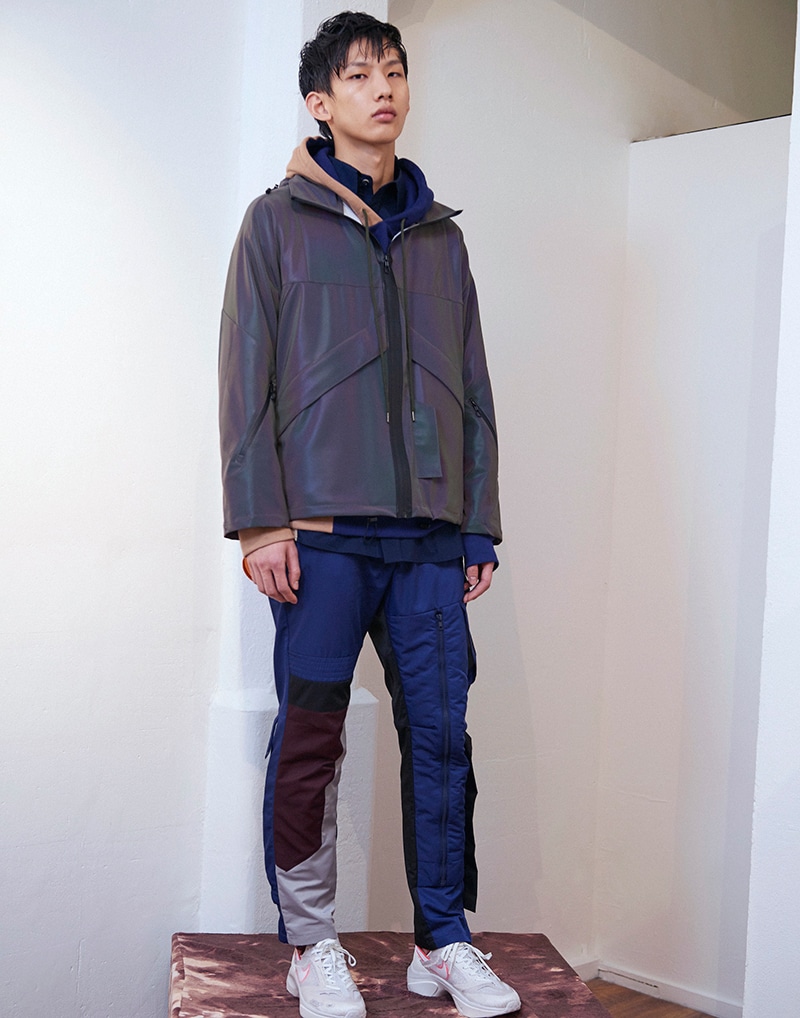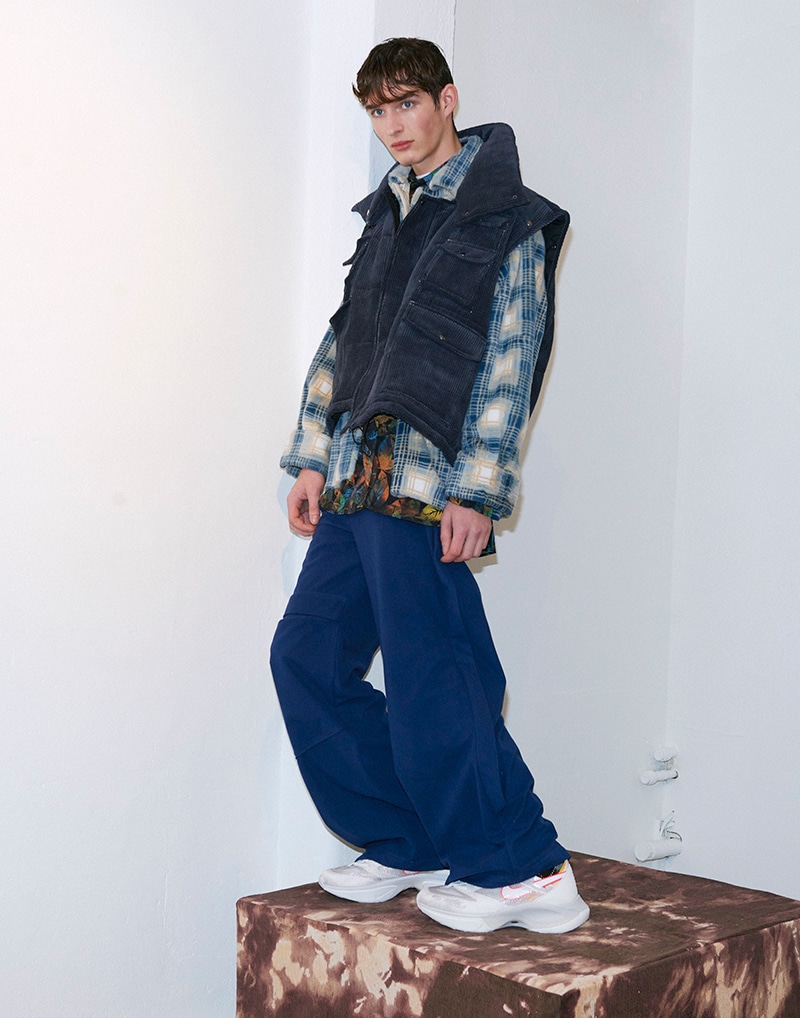 The fresh air of the early morning makes euphoria gradually wear off, inclining a wave of iciness on someone's skin.
Vinti Andrews' latest collection draws inspiration from the early 90s rave in the U.K. The energy, music, free spirits, and creativity are compelled by elements of youth culture of the time. Protective layers envelope/enrobe sweat-soaked bodies to defend against the crisp cold of the breaking dawn after a night of intense raving. Garments are layered as if gathered through the night: tailored shirts are covered with jersey hoodie to increase warmth, technical outerwear layer for protection and details are upcycled from used materials. Vintage sportswear and outerwear are deconstructed, sampled and recreated. Functionalism flows in full swing, with a plethora of practical-like details placed strategically on each garment. Chromatism is earthy and subdued, with pops of neon, orange and yellow. Furthermore, the usage of heat-responsive fabrics changes color with the body's warmth. Textures are layered and juxtaposed with corduroy placed against technical nylon, synthetic leather against shirting, and knit against jersey.
The collection brings something practical yet humble forward, invoking an era of carefree warmth and simplicity.