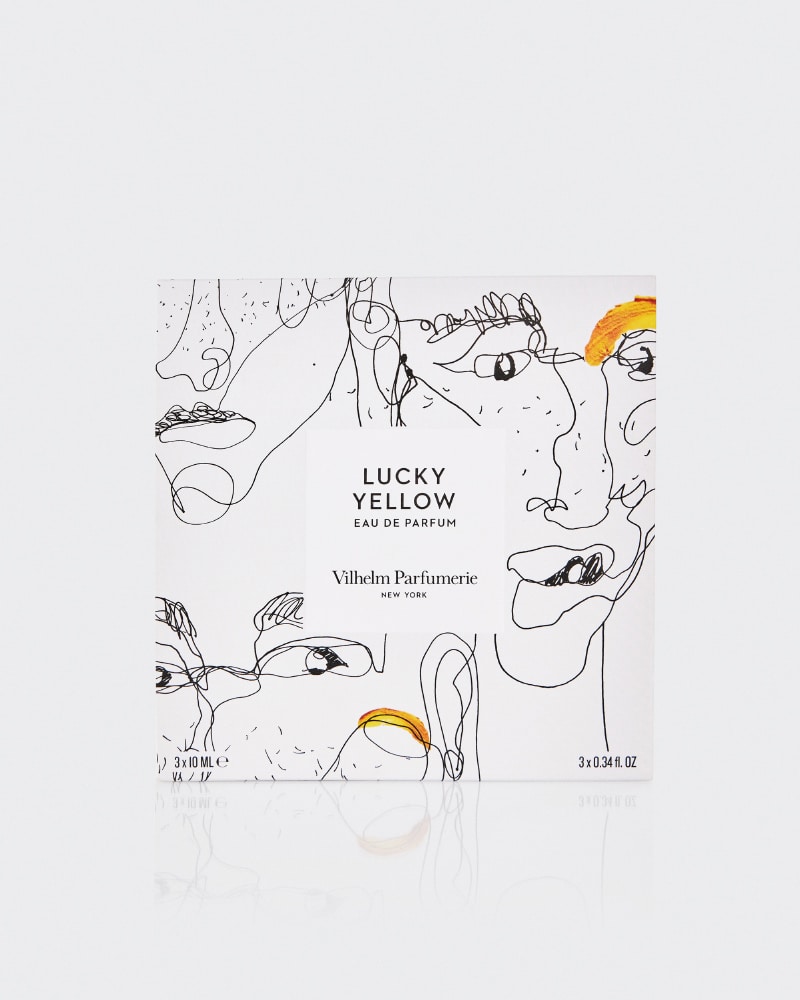 More than a perfume, Vilhelm Parfumerie is a library. If some scents are silences, these are tales. Within identical bottles, fragrances are so many narratives that call to all senses, housed in a hefty bottle of spun glass, dressed in a saffron yellow label that nods to a piece of Bakelite found in a Parisian flea market.
Each fragrance is the culmination of a broad, creative and collaborative process – a rare blend of vintage and new that sparks recognition but not familiarity. From its dynamic, innovative scents to the heritage design and timeless prints, Vilhelm Parfumerie is a nod to the past, expressed in our contemporary olfactory language and aesthetic.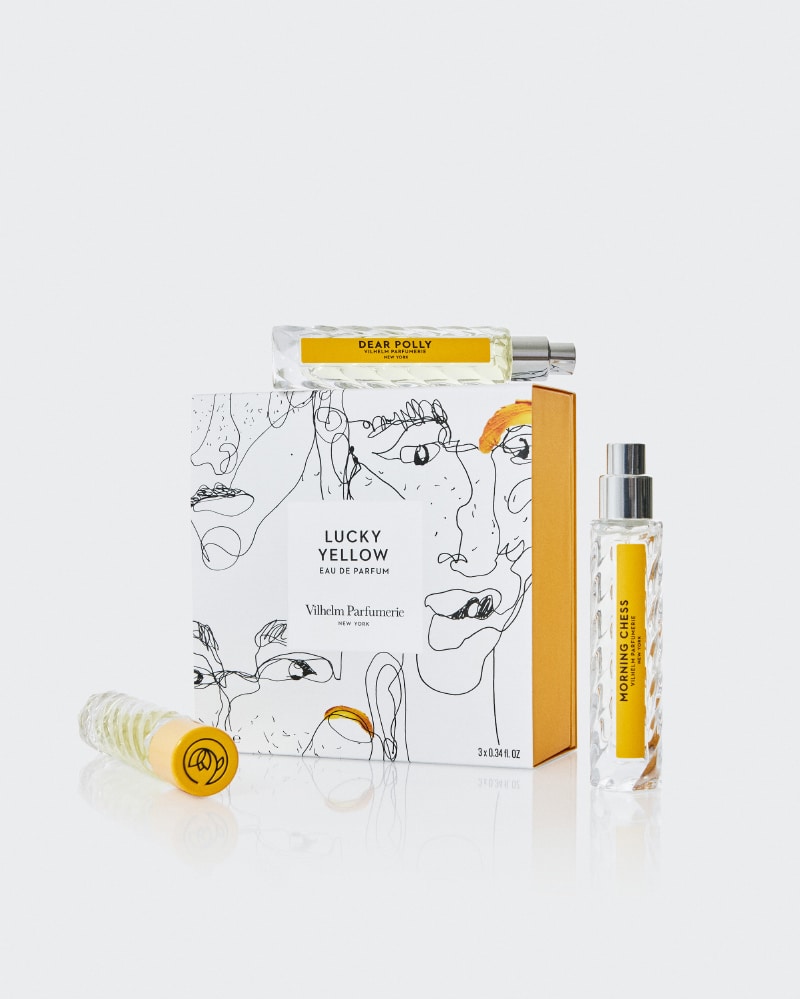 Following their latest fragrance ''To My Father'' last September, the perfume brand just released the ''Lucky Yellow'' edition box which is this absently sketched figure that forms on the paper while you're in the photo. ''Lucky Yellow'' is described as the fruity floating fantasy to bite into a fictitious mango, the flavors already on the tip of your tongue, constant and unstoppable. In this exclusive box, you can find their best-sellers which are ''Dear Polly'', ''Morning Chess'', and ''Mango Skin''.
The ''Lucky Yellow''' kit box is also an artistic collaboration with Spanish multi-plurisdiplany artist Bella Baguena who works with music, performance, video, and other media. Her artwork is the result of an intuitive emotional process that hinges on the expression of feelings and thoughts.