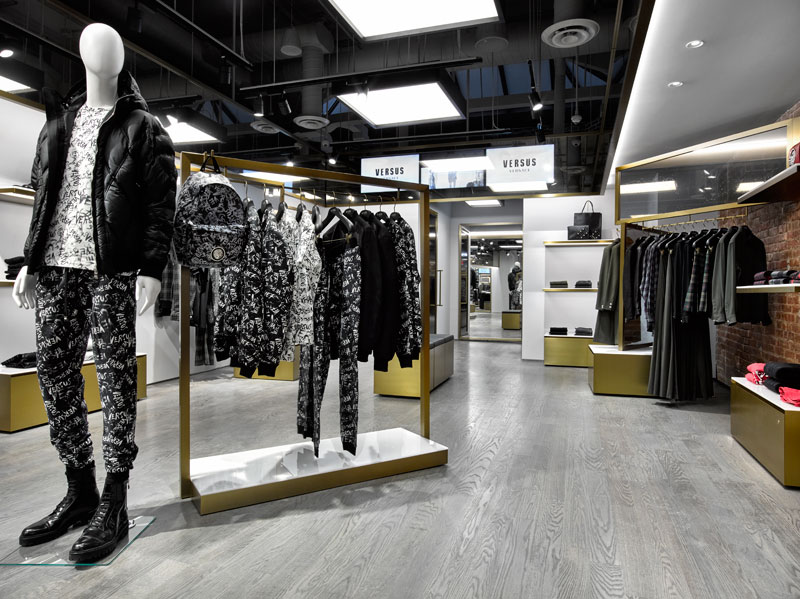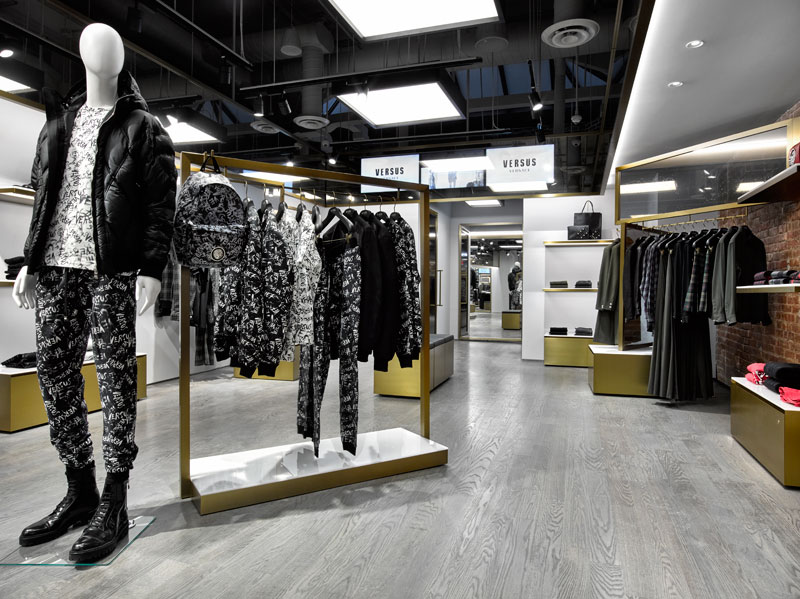 Versus Versace opens new stores in New York City, London and Paris.
The first Versus Versace store in New York City opens in Soho on Greene Street occuping an area of 200 square metres.
In the Shoreditch district – East London – Versus Versace opens 158 square metres store while in Paris reaches Boulevard Saint-Germain with a 120 square metres store.
The three stores with new concept conceived by Donatella Versace in collaboration with the English architect Carmody & Groarke skilfully express the brand's indivisible link between physical collection and virtual content.
Store materials, spaces and retail display are cast aside, in favor of a dynamic and immersive installation of 'two-way' mirrors well balanced in delicate brass frames to deliver the spectrum of the Versus Versace collection, customer and streamed on-line content.
At the heart of Versus Versace is the VERSUS VERSACE collection which remixes the Versace DNA, resulting in completely new pieces in sharp silhouettes with iconic motifs that transcend seasons.
Since its inception, Versus has been a label that captures the rock 'n' roll spirit of Versace. In the 21st century, the Versus Versace rebel community live their lives online and the digital spirit is underlined by digital devices all around the stores. An atmosphere of improvisation and participation, of meshing together culture, fashion and events prevails over formality reflecting the mood of the brand for a new and young generation.
Versus Versace NY
75 Greene St, New York, NY 10012
Versus Versace Paris
198 Boulevard Saint-Germain 75007 Paris
Versus Versace London
31-39 Redchurch Street, E2 7DJ London