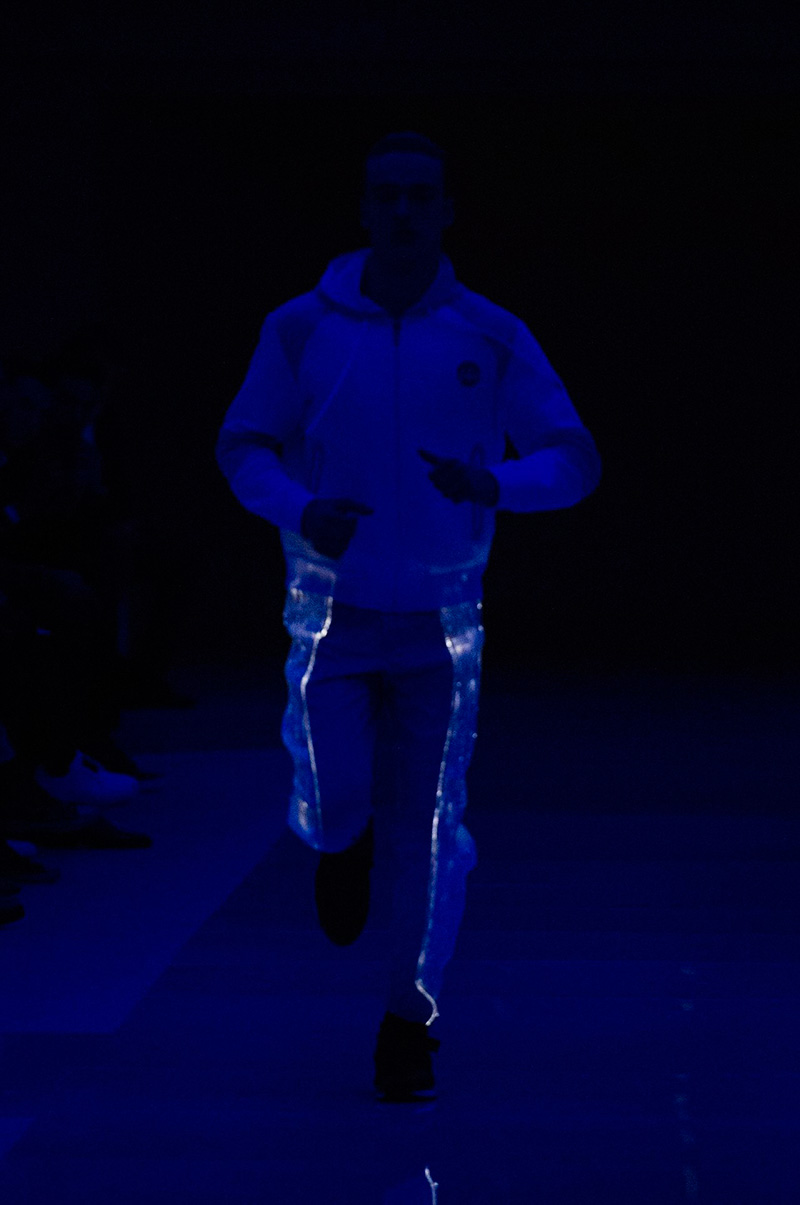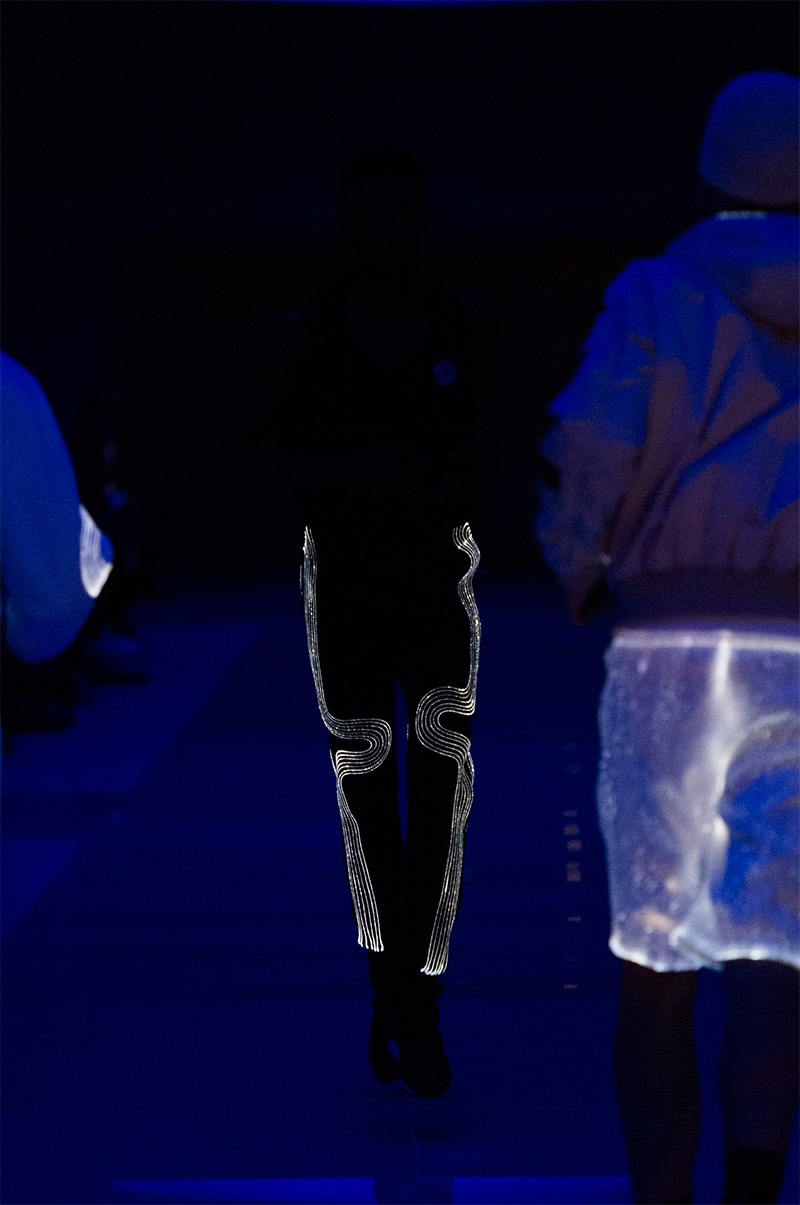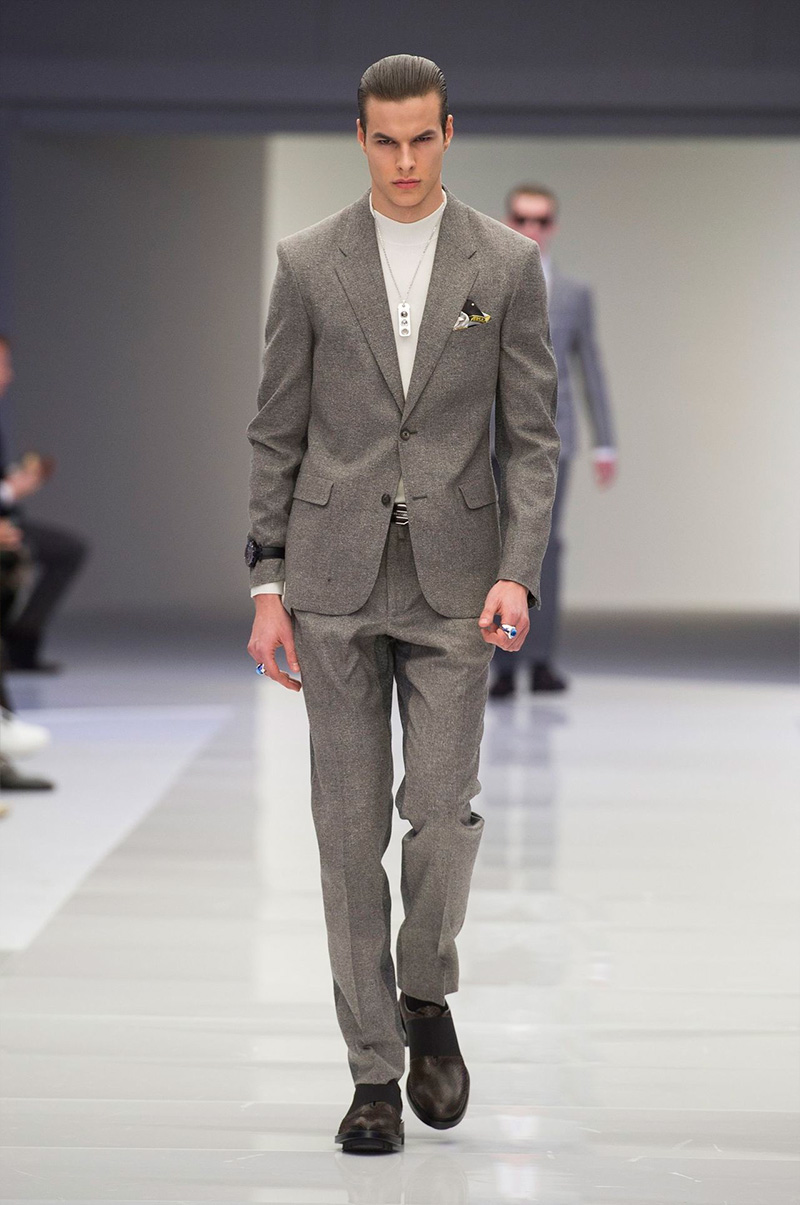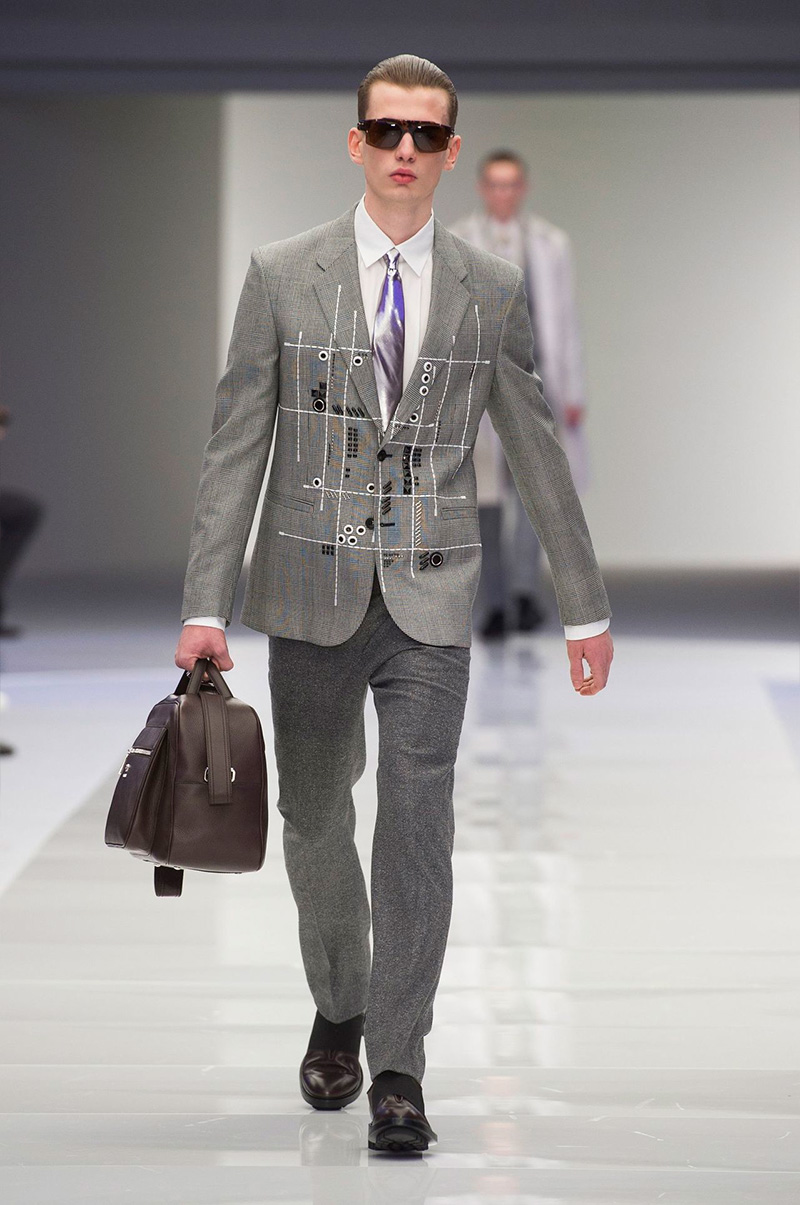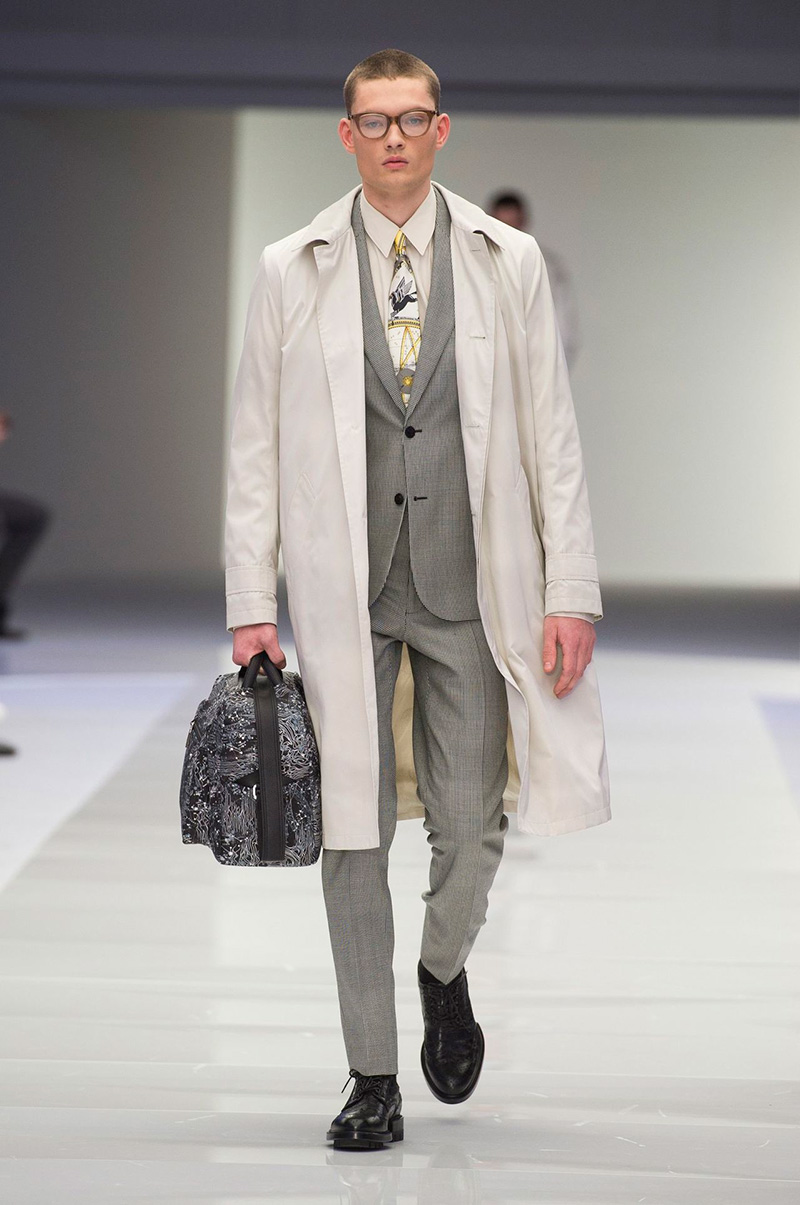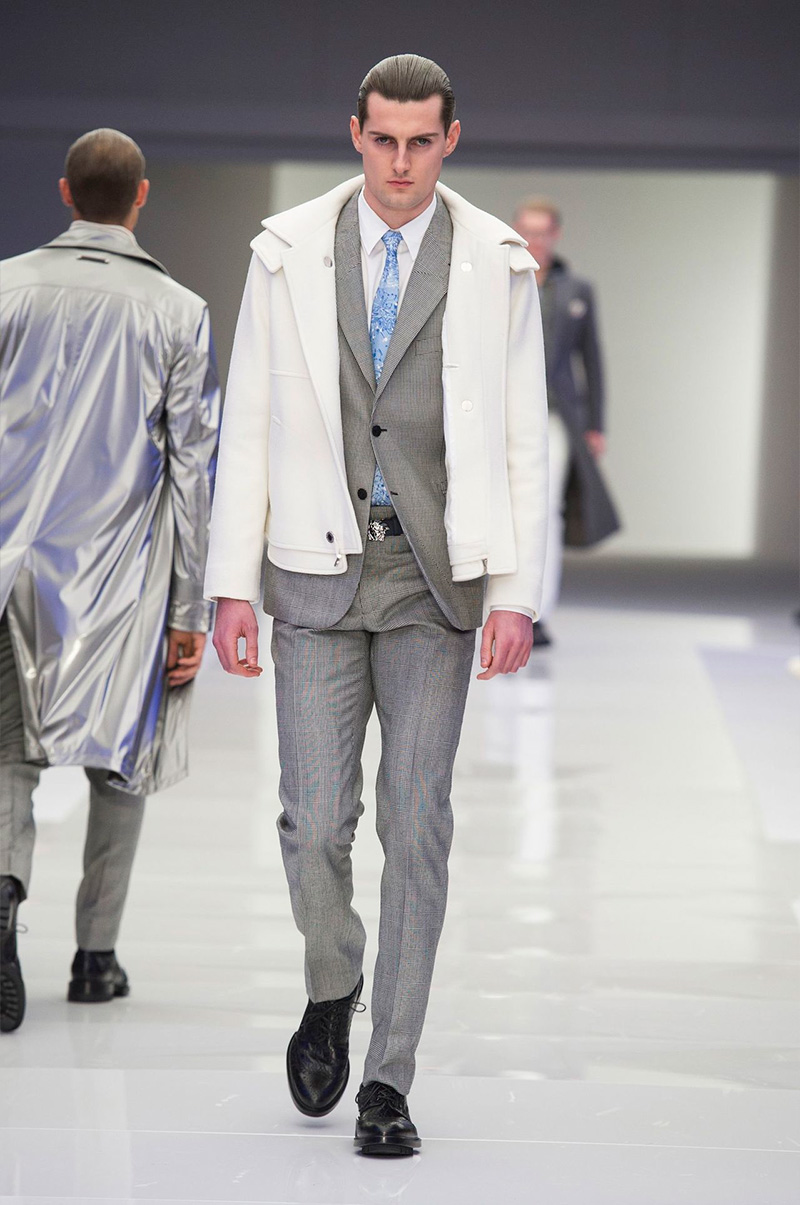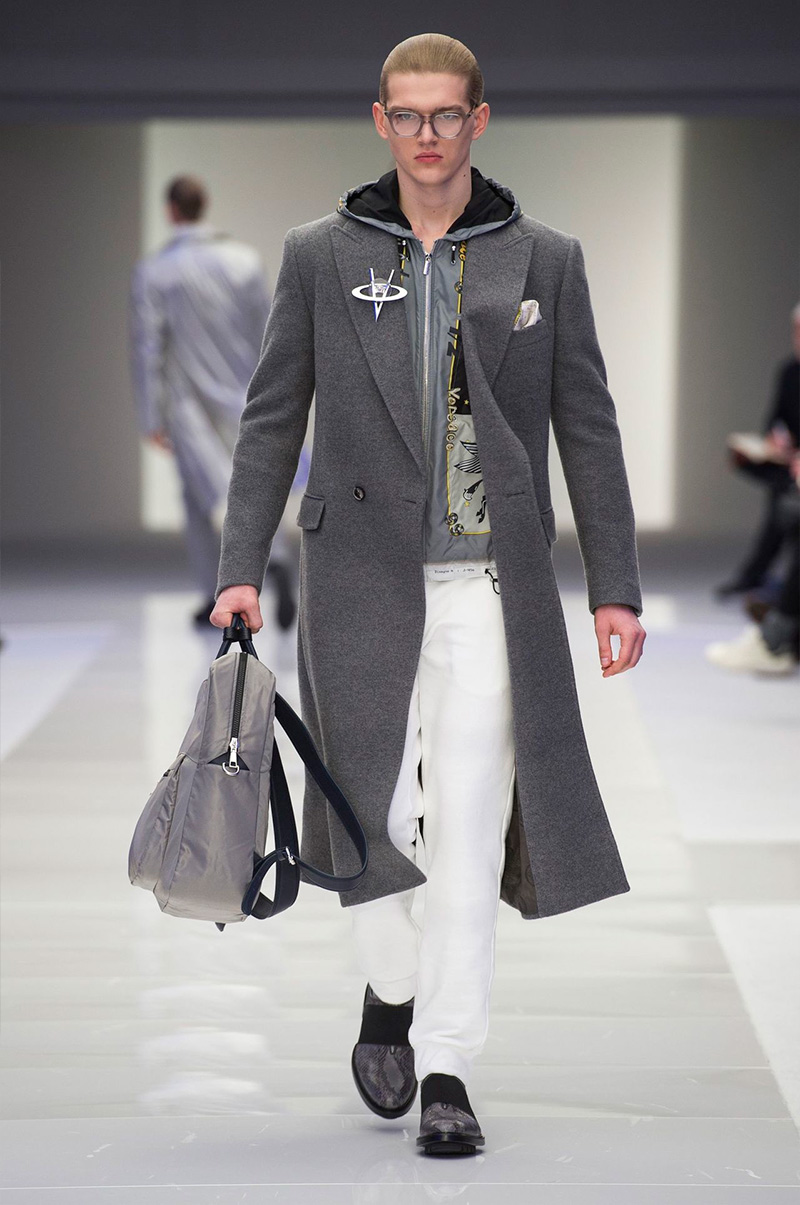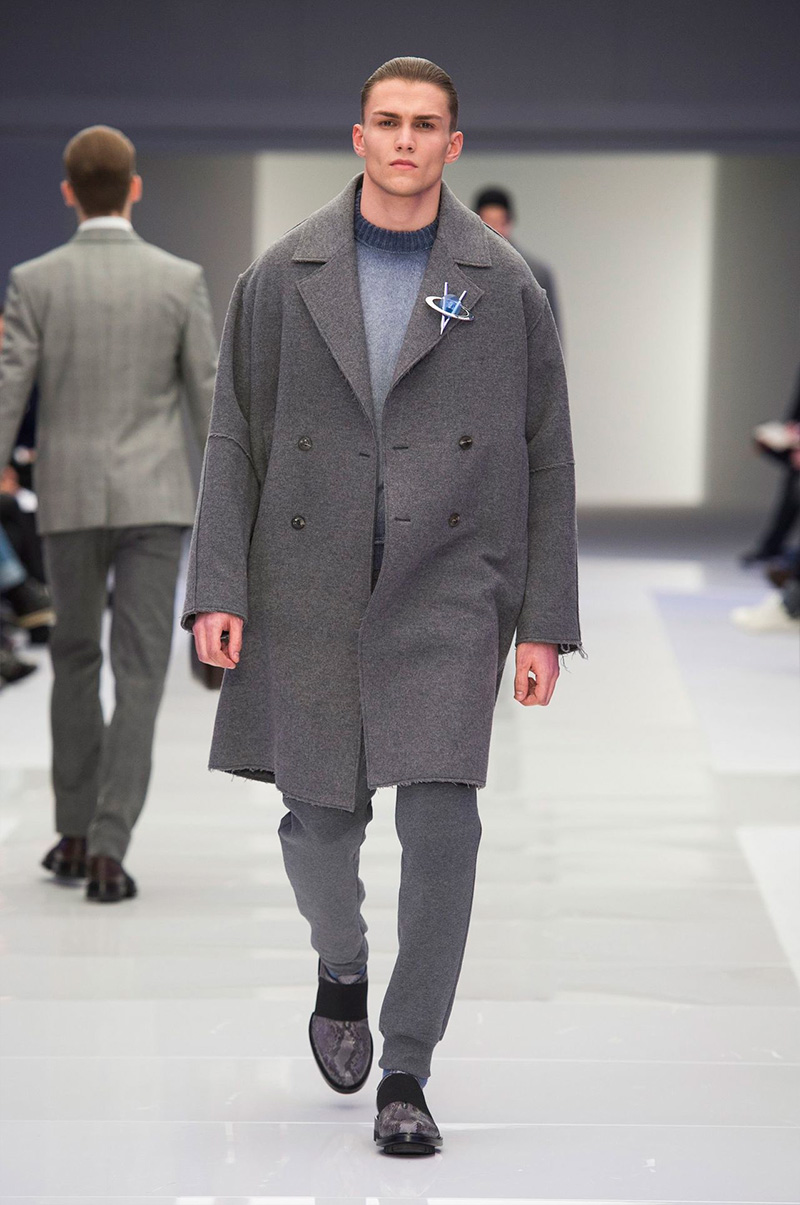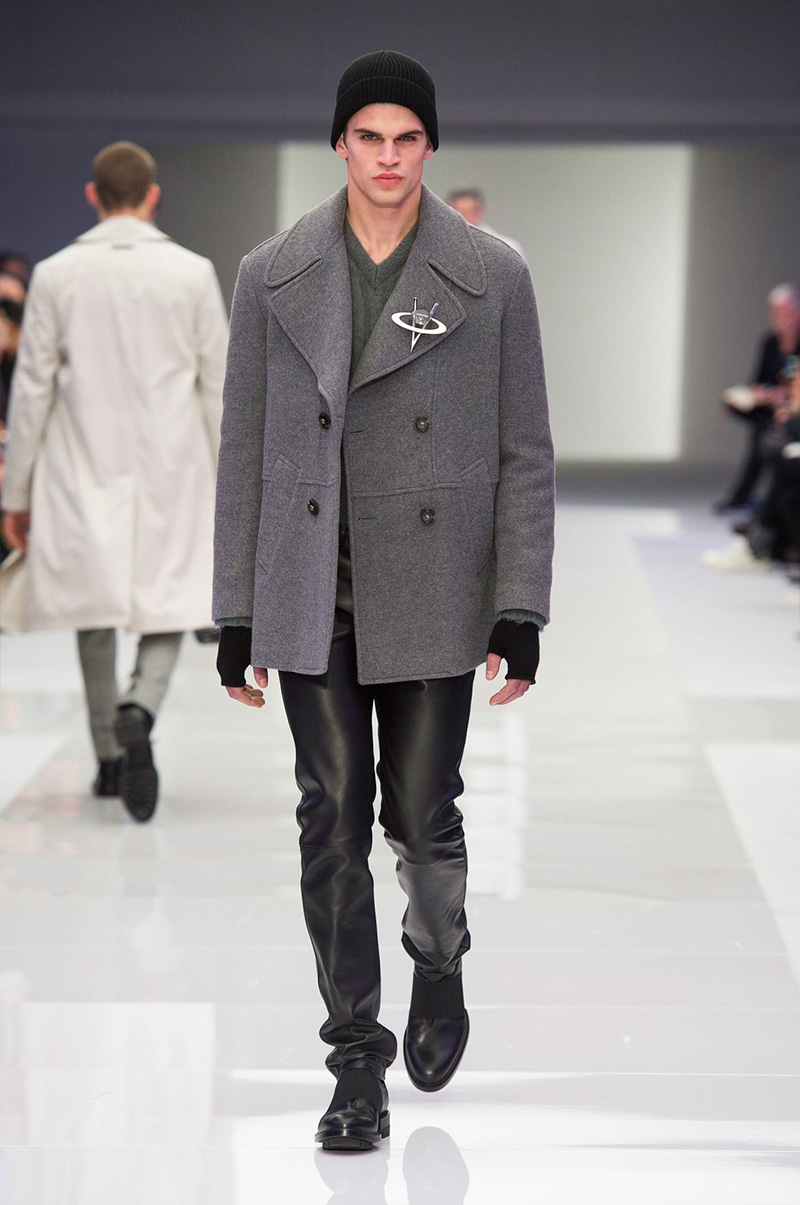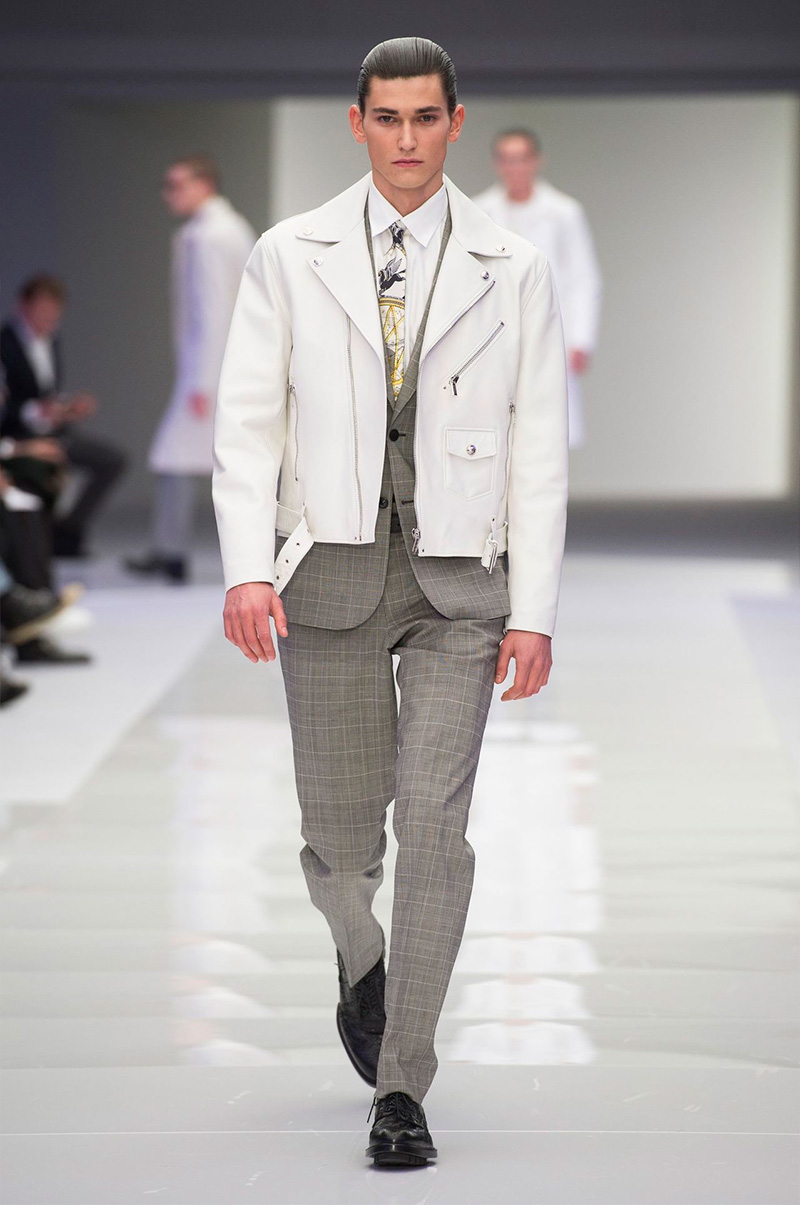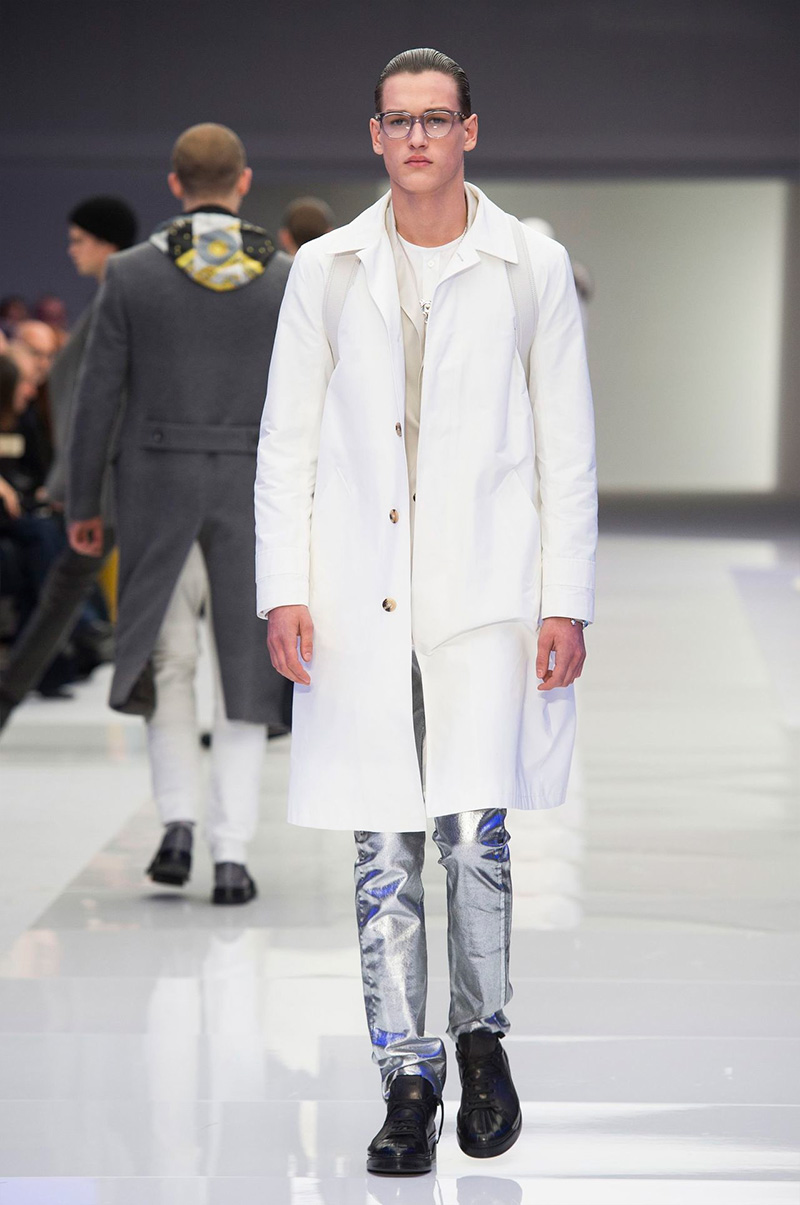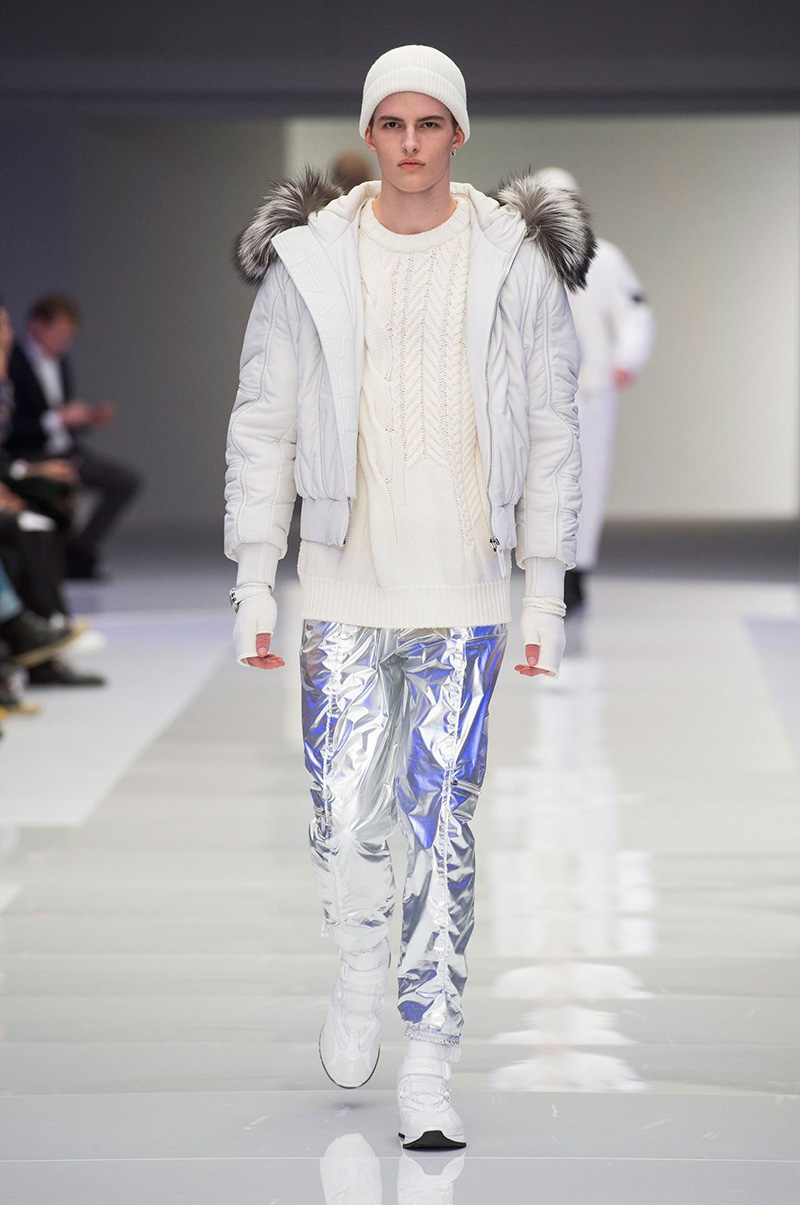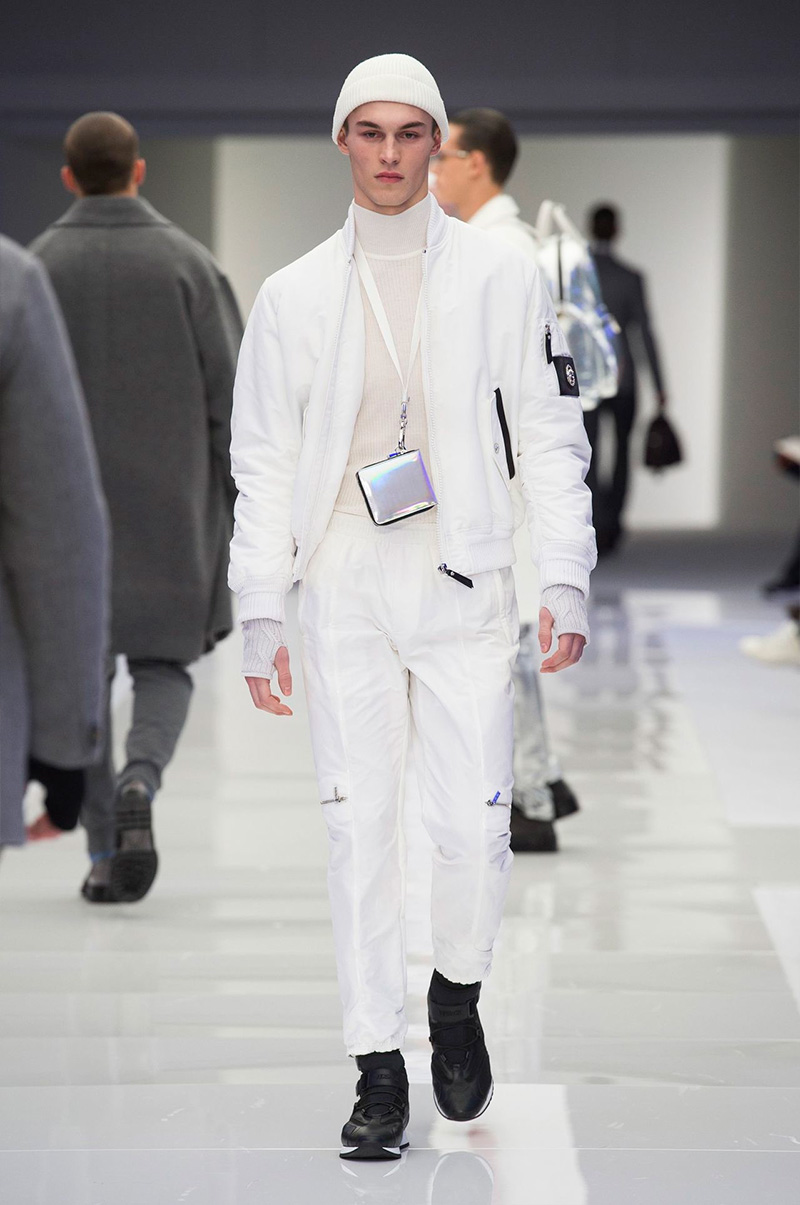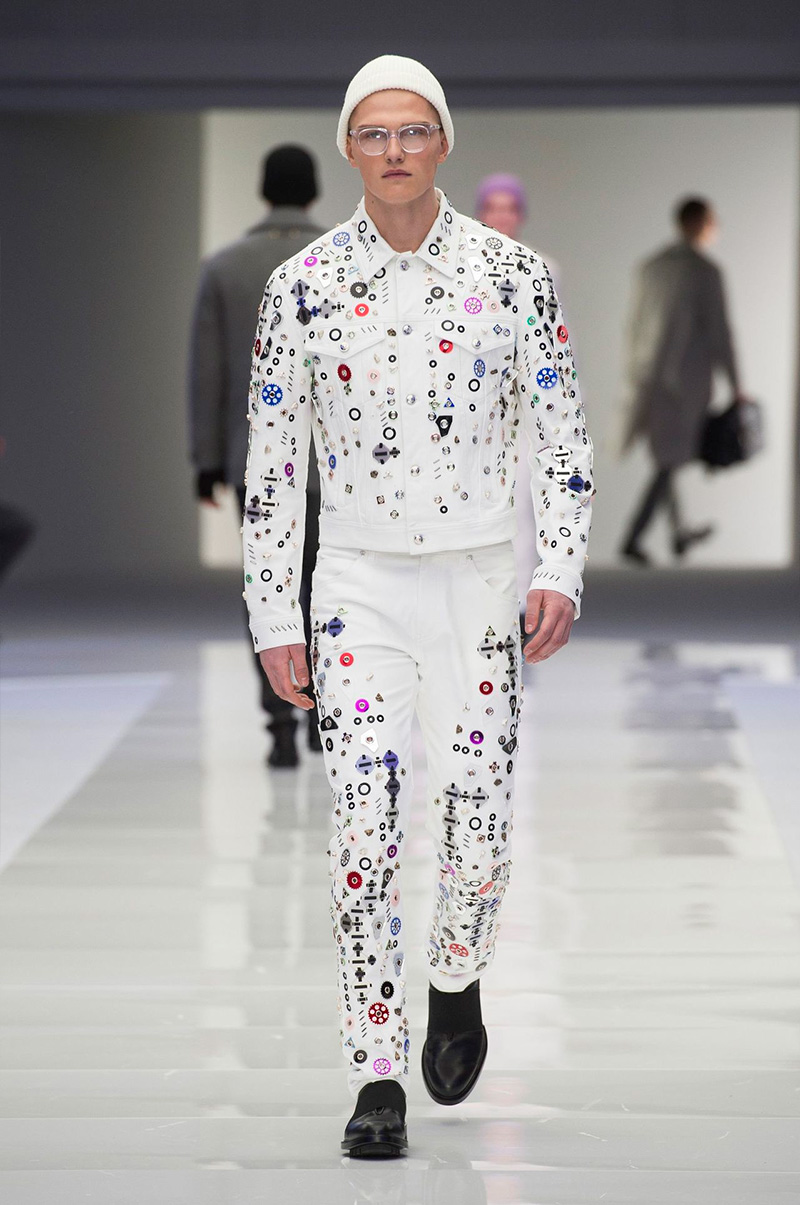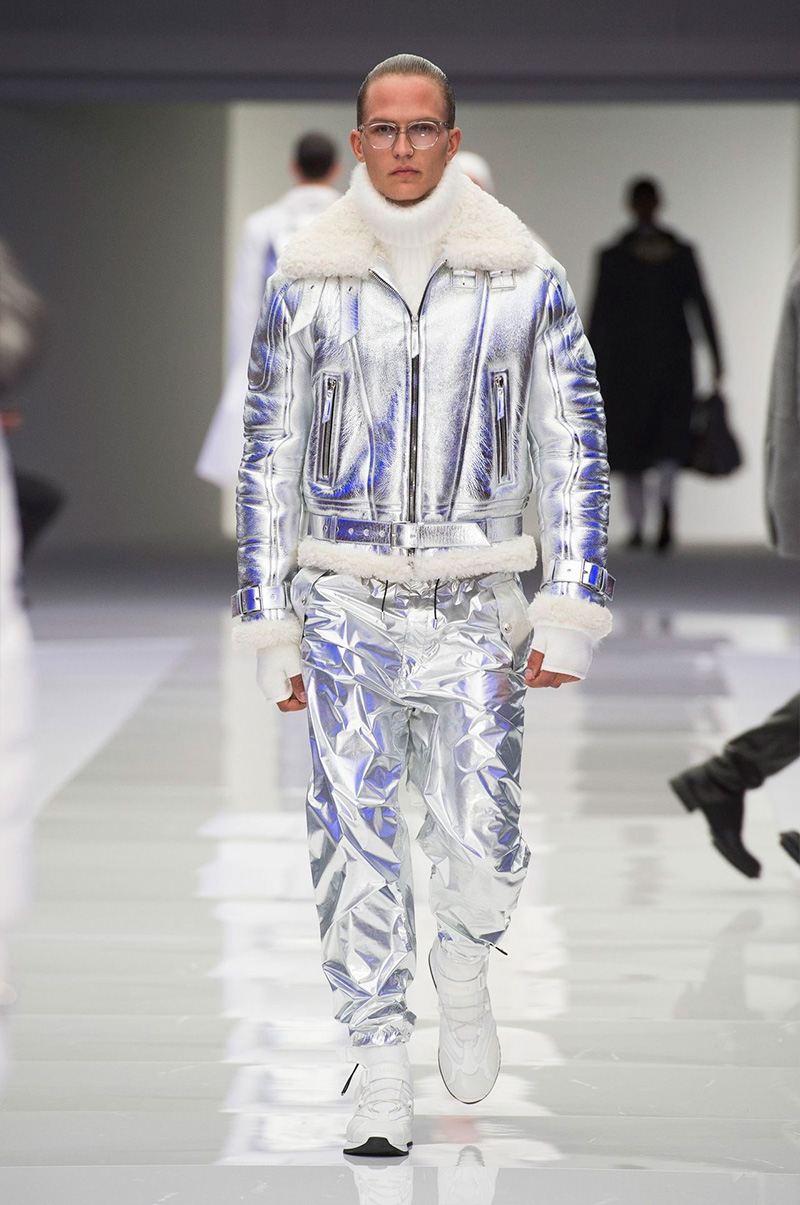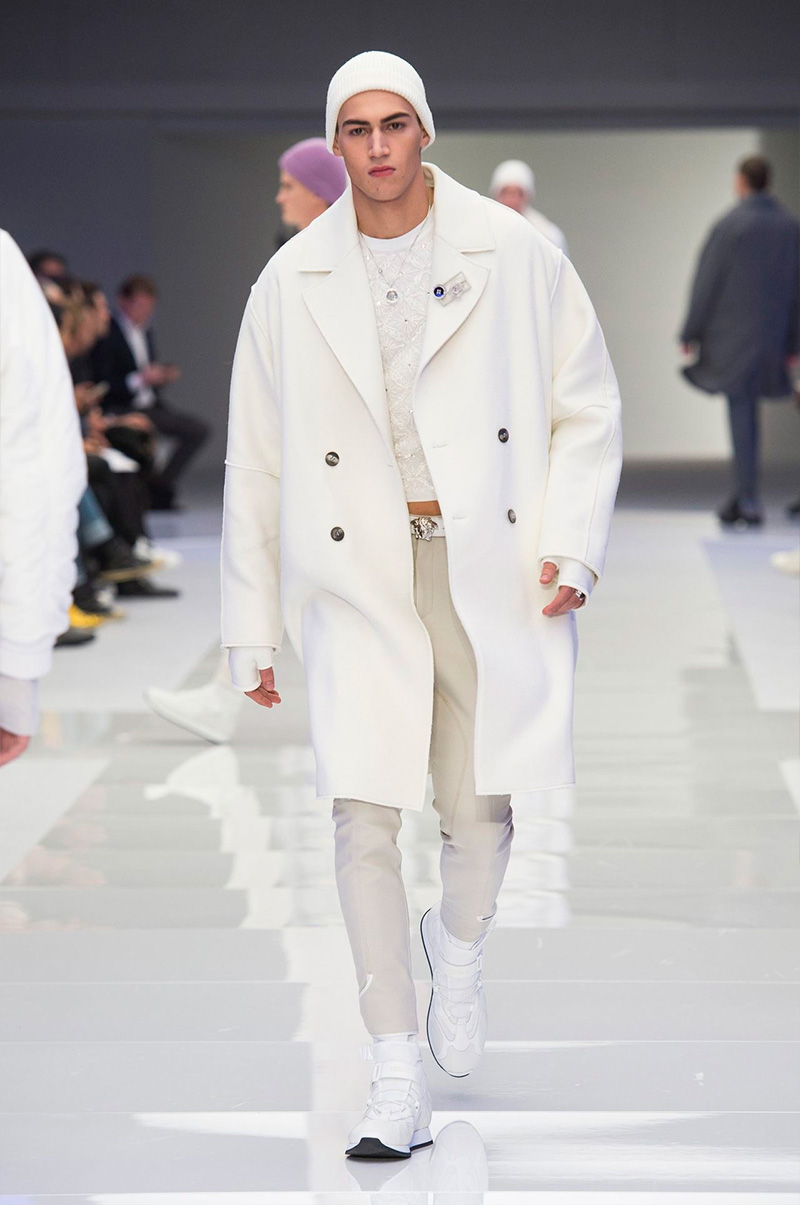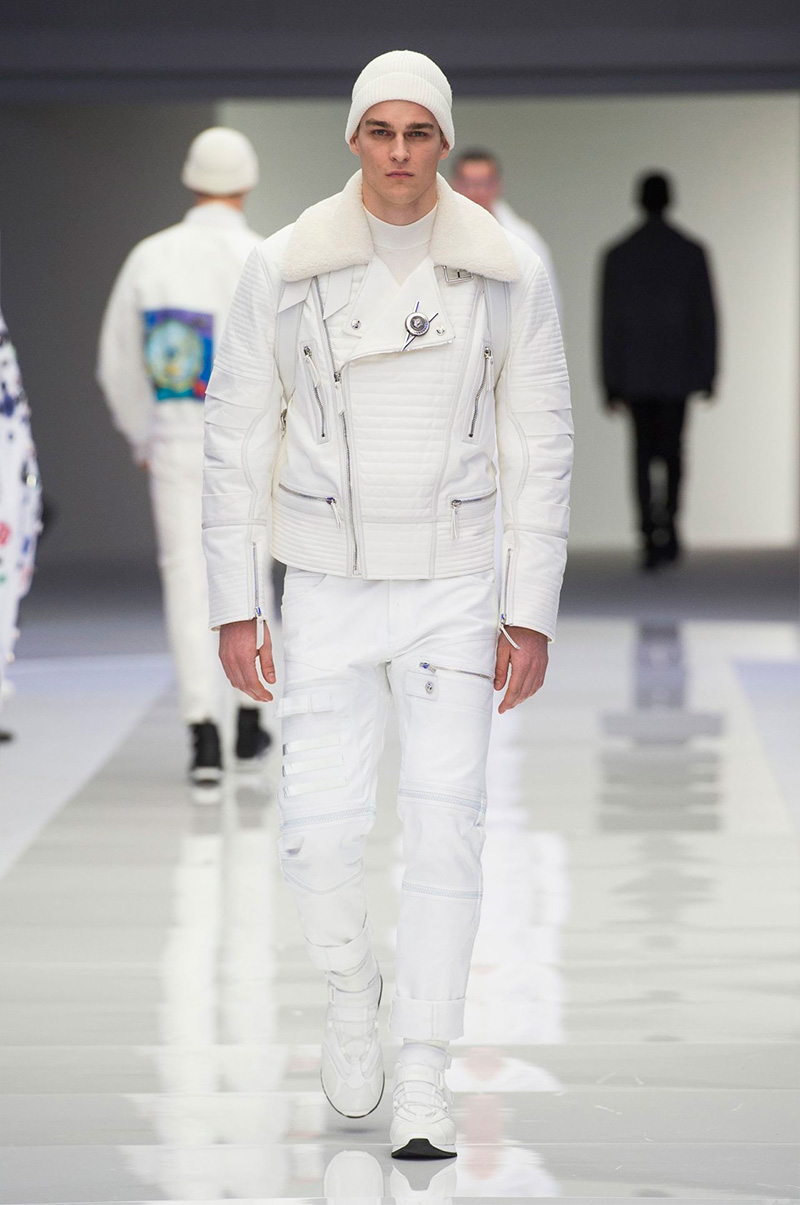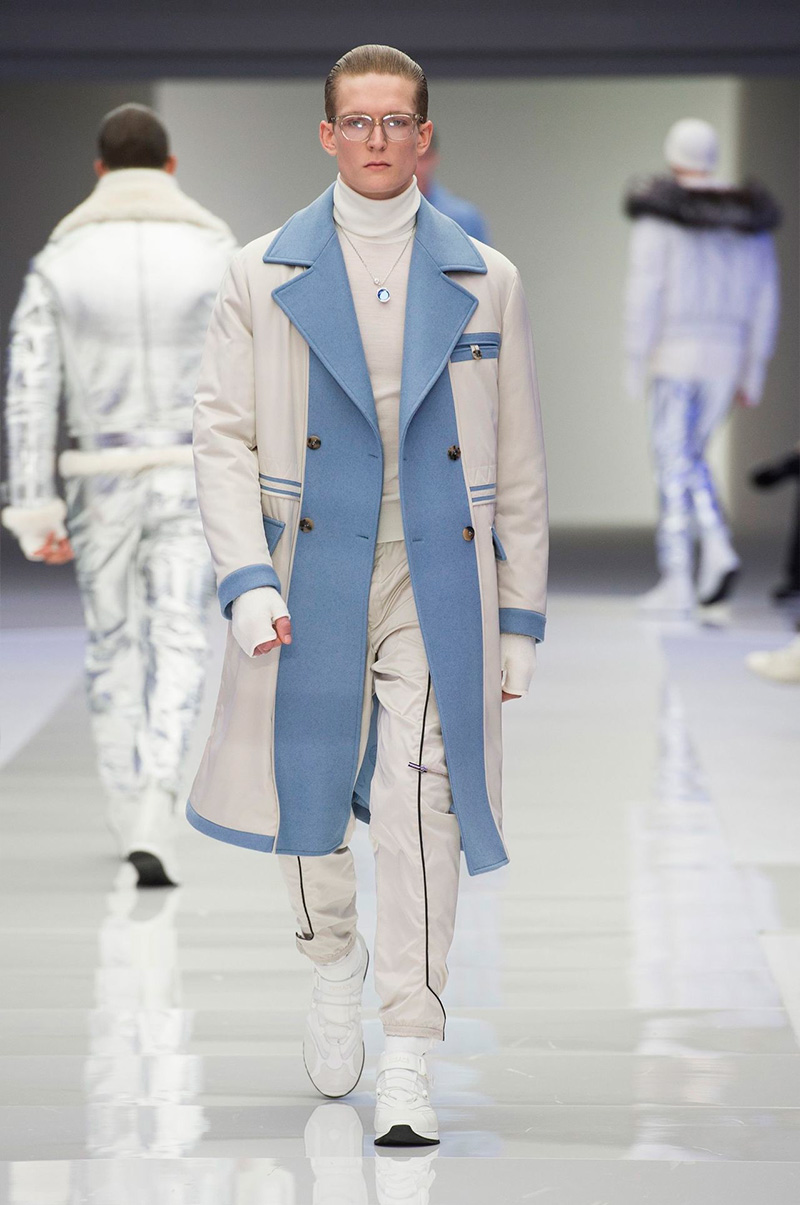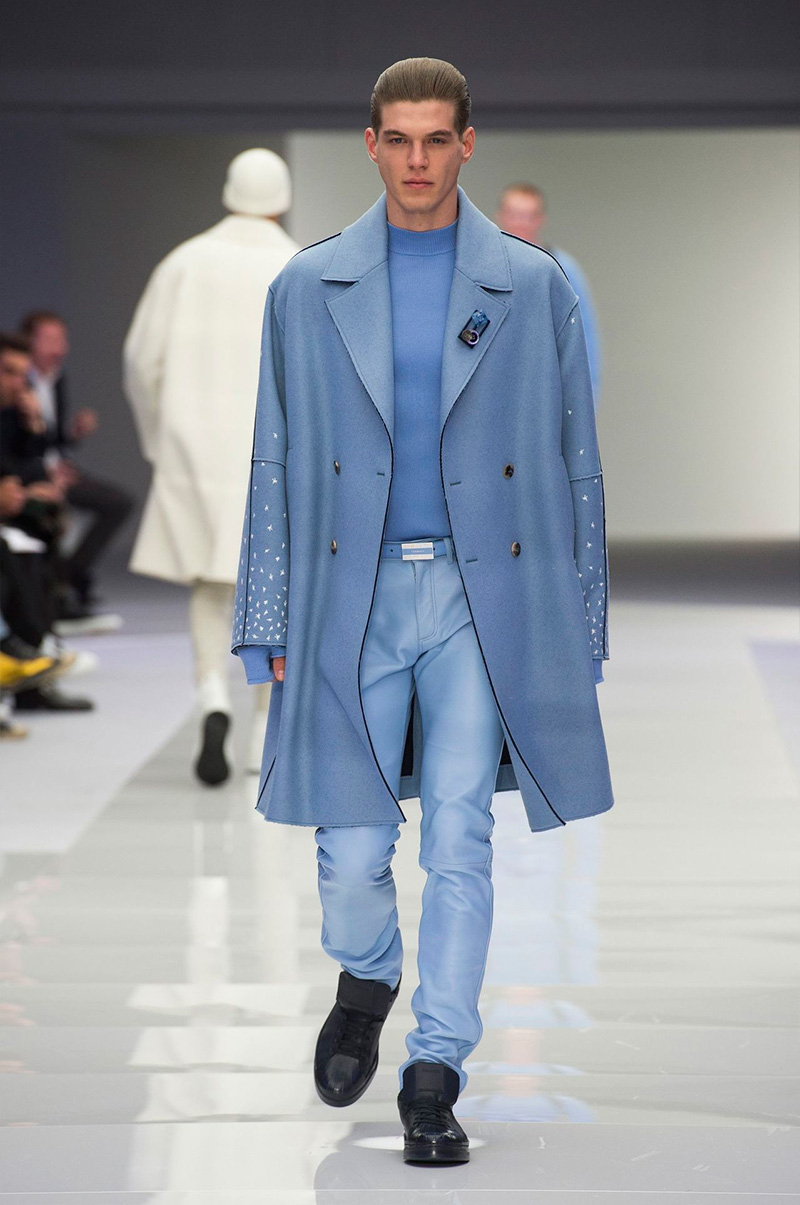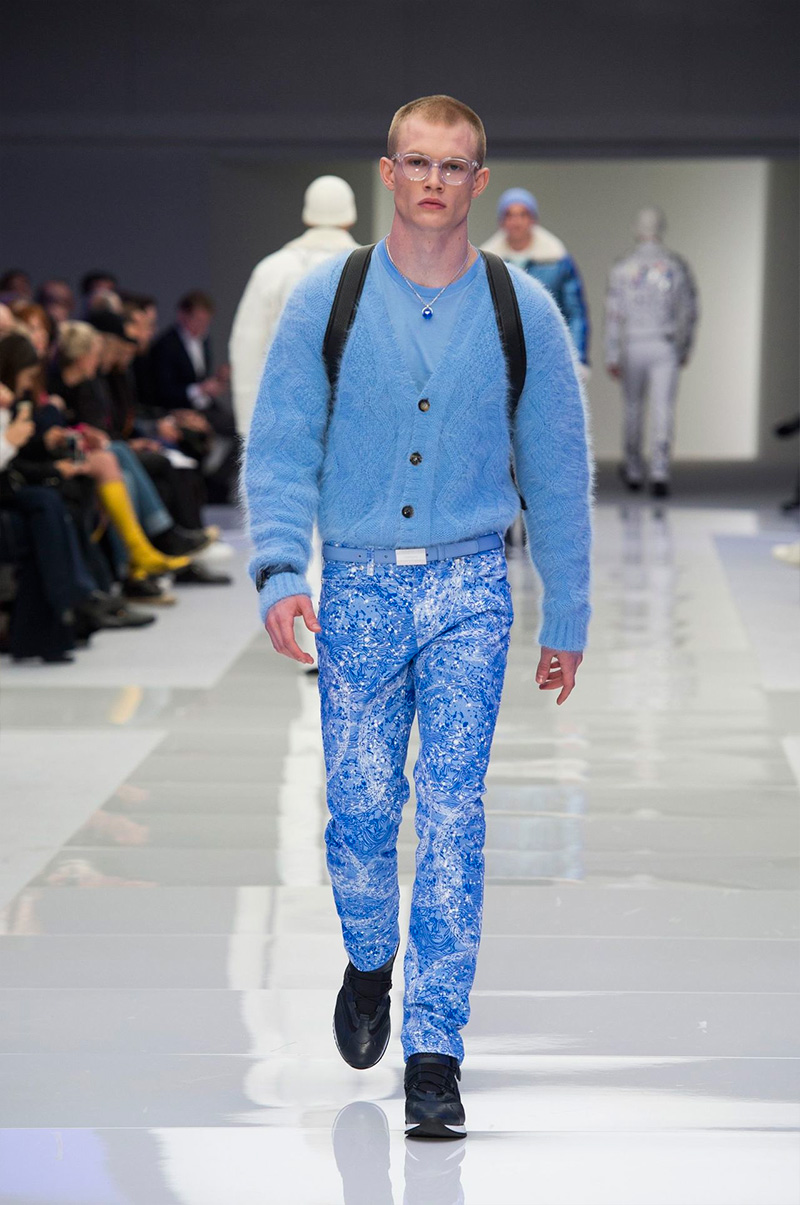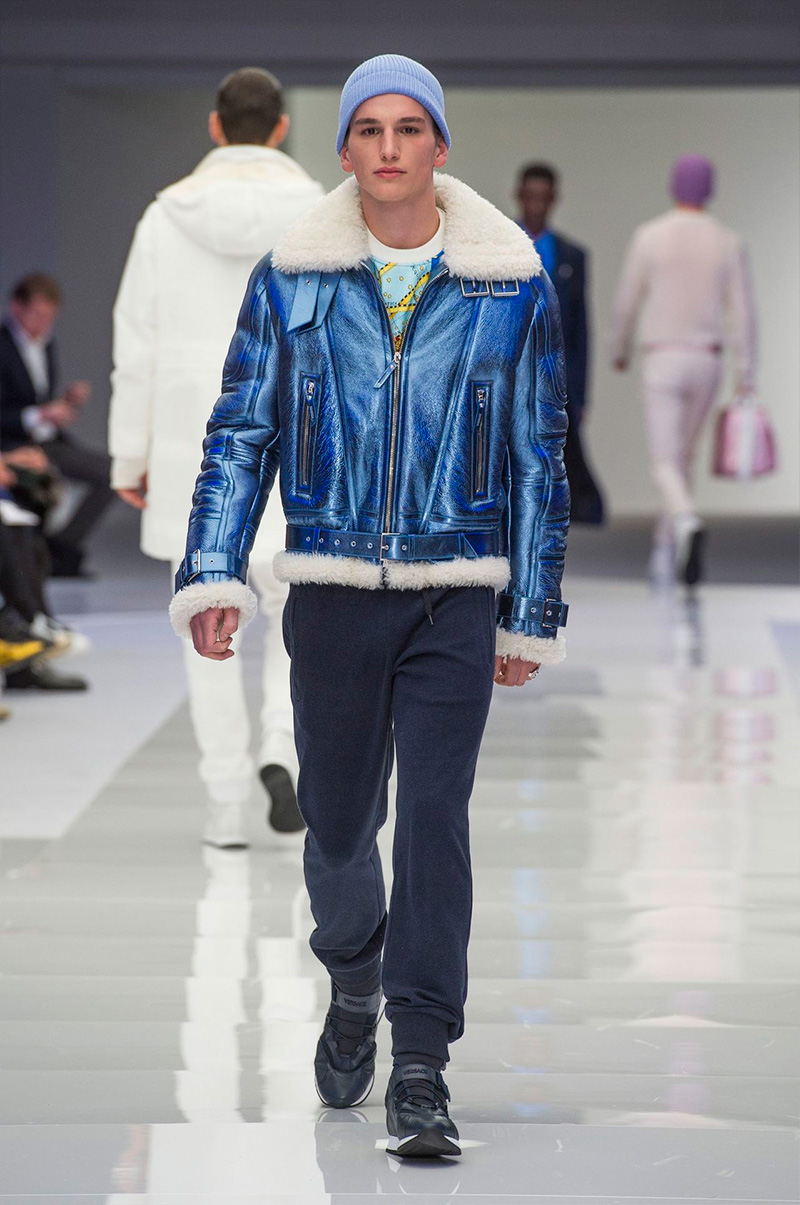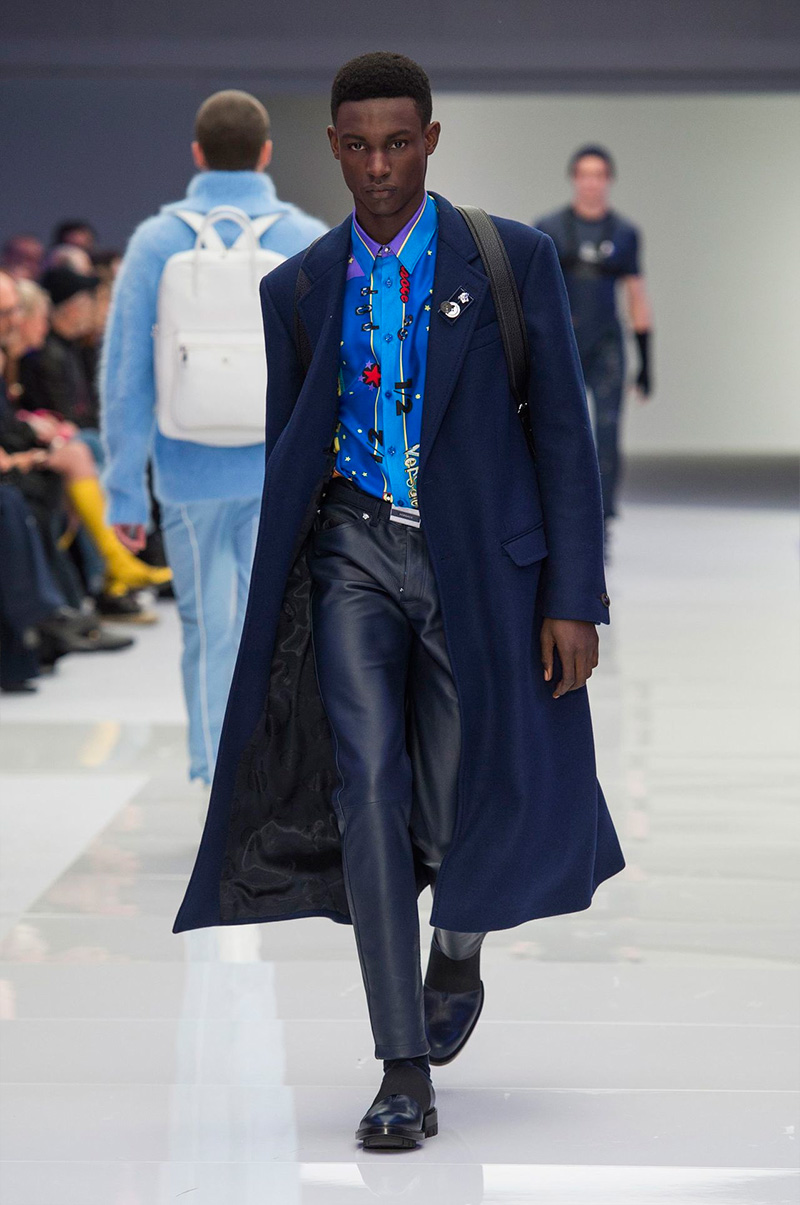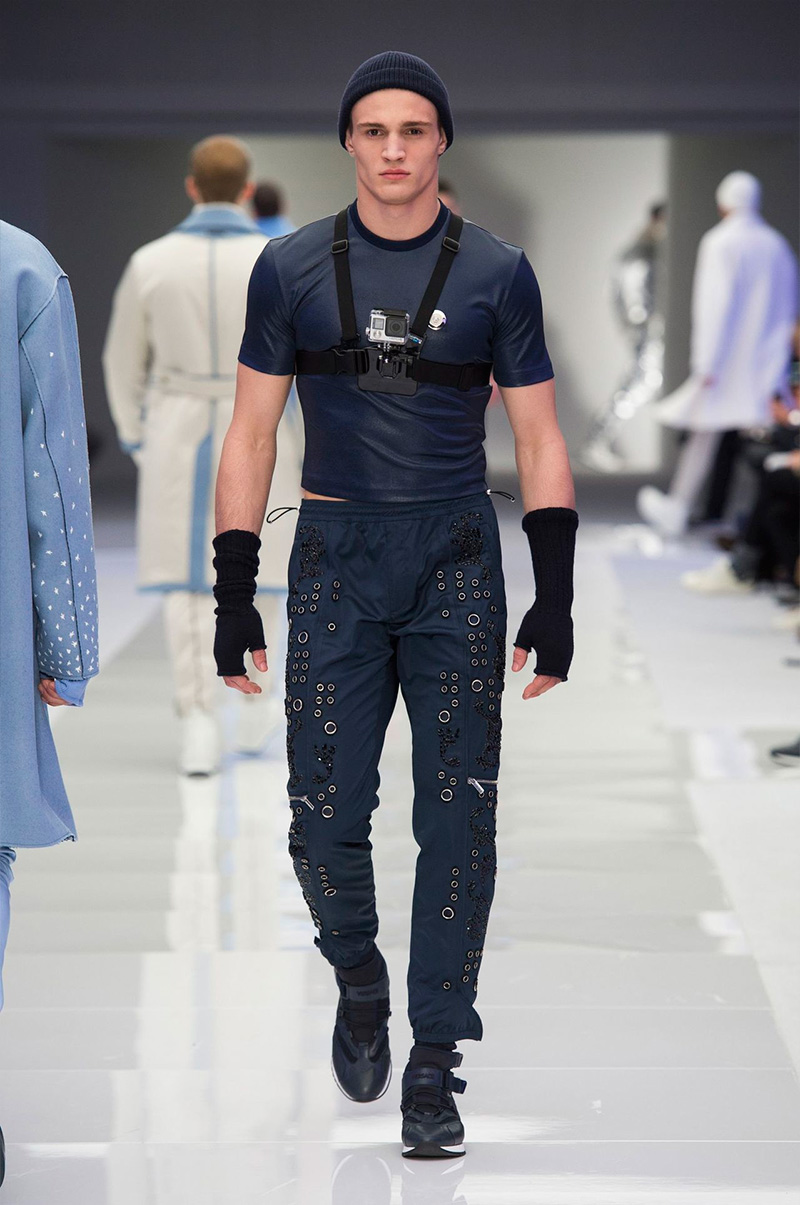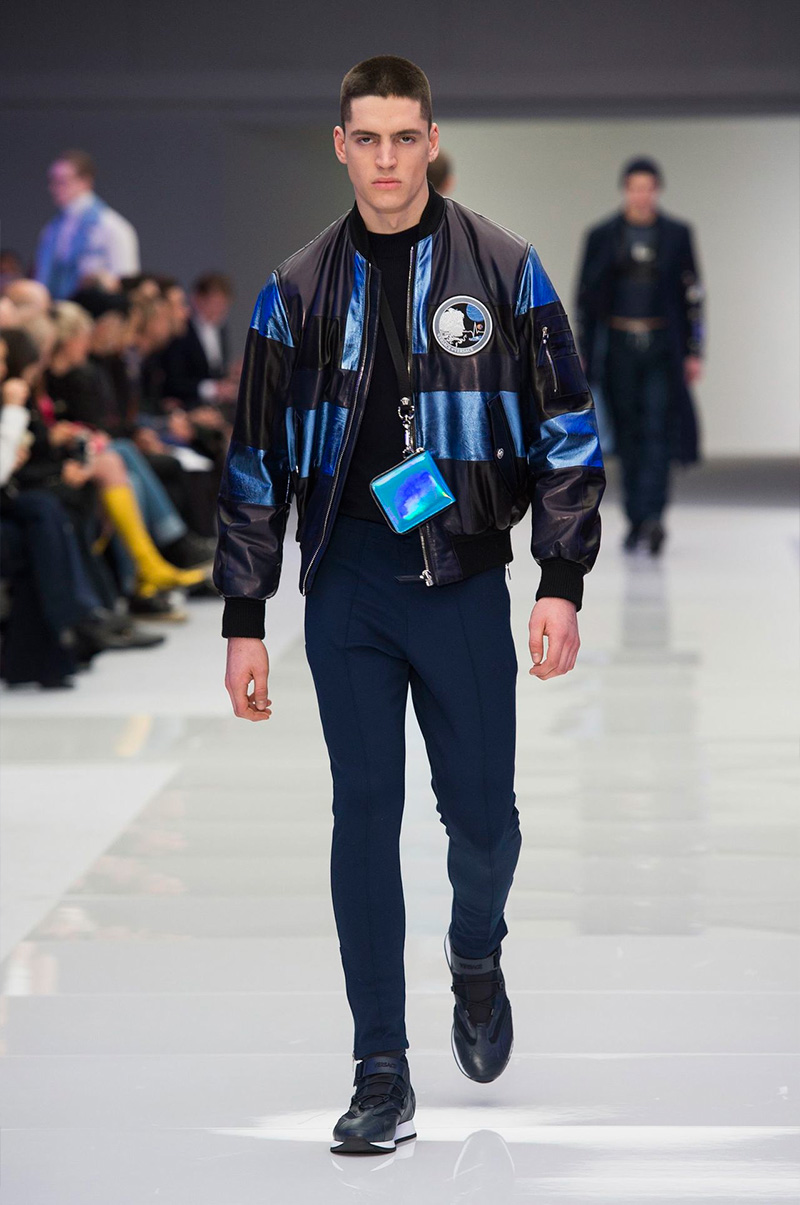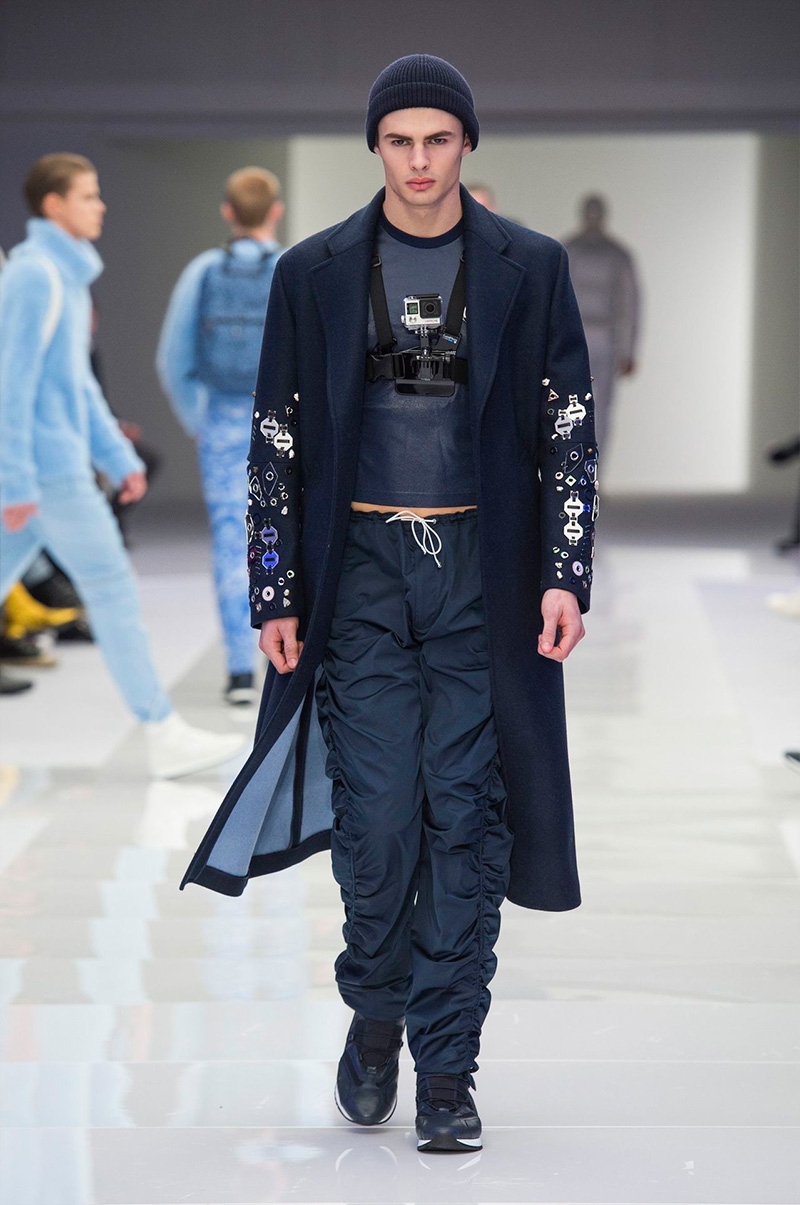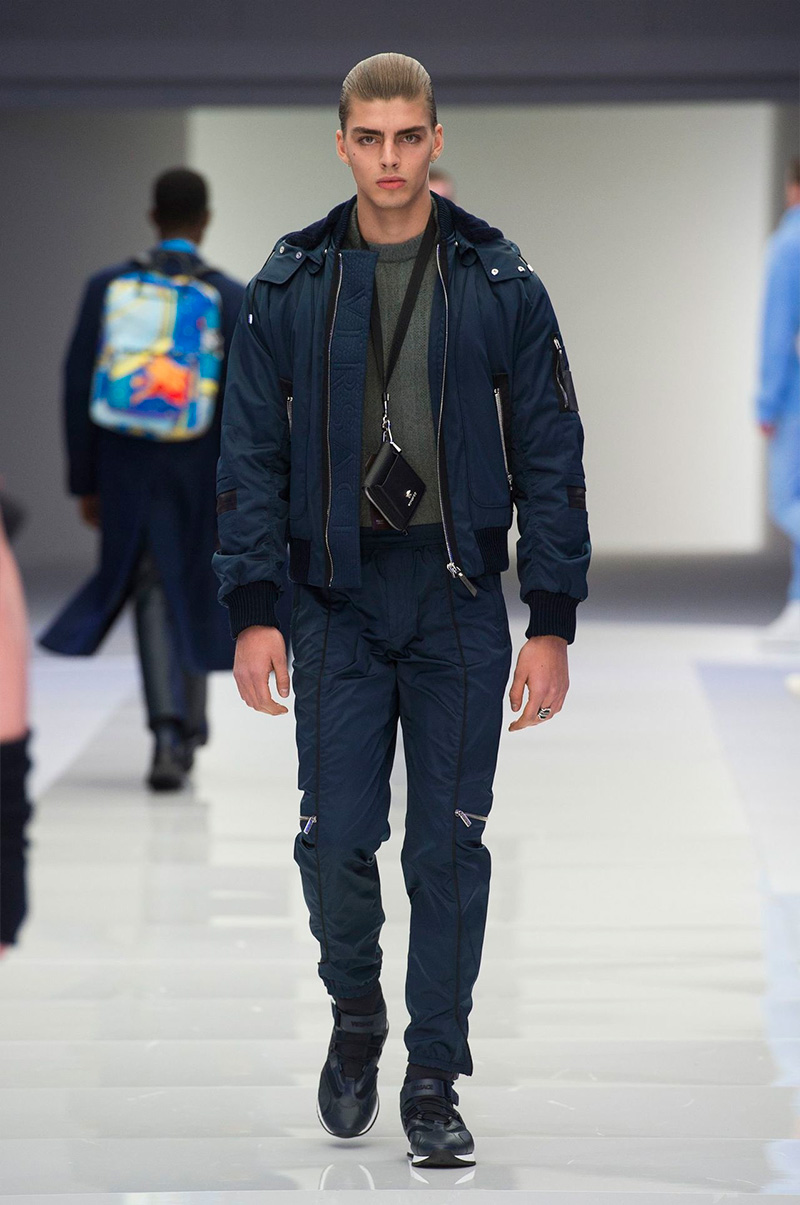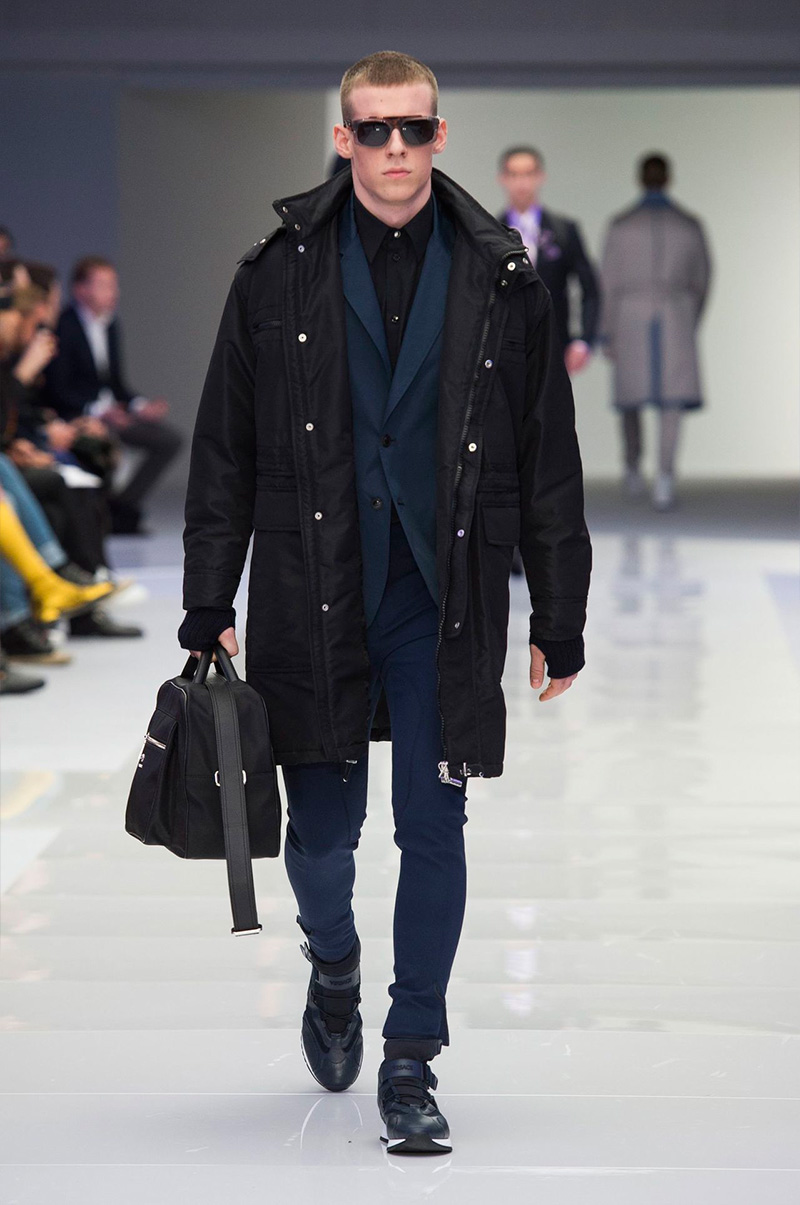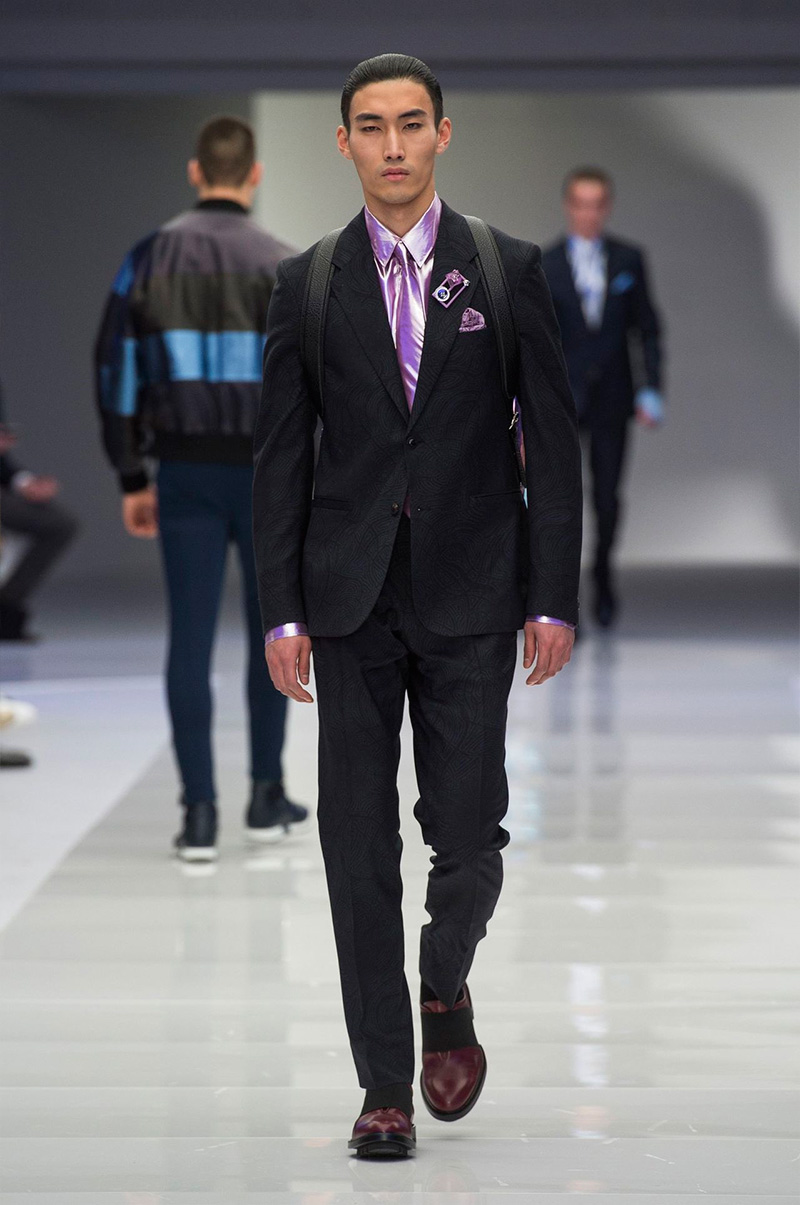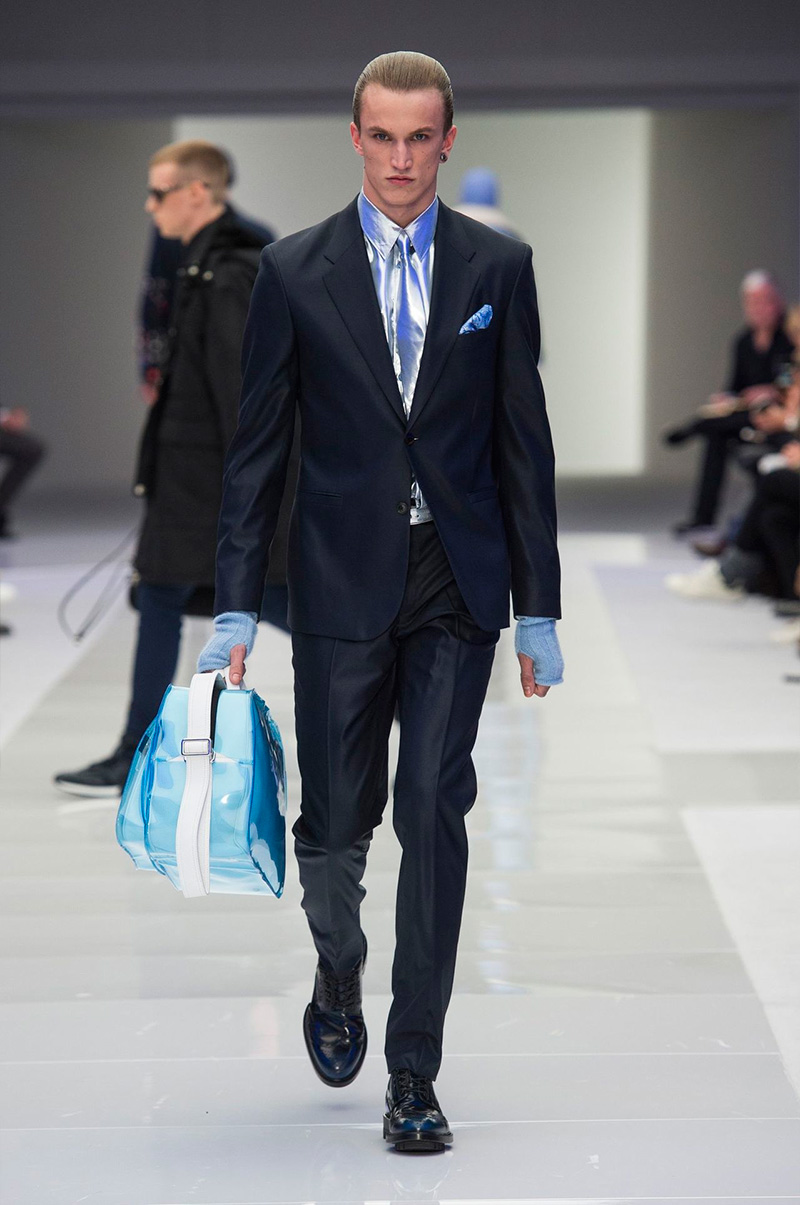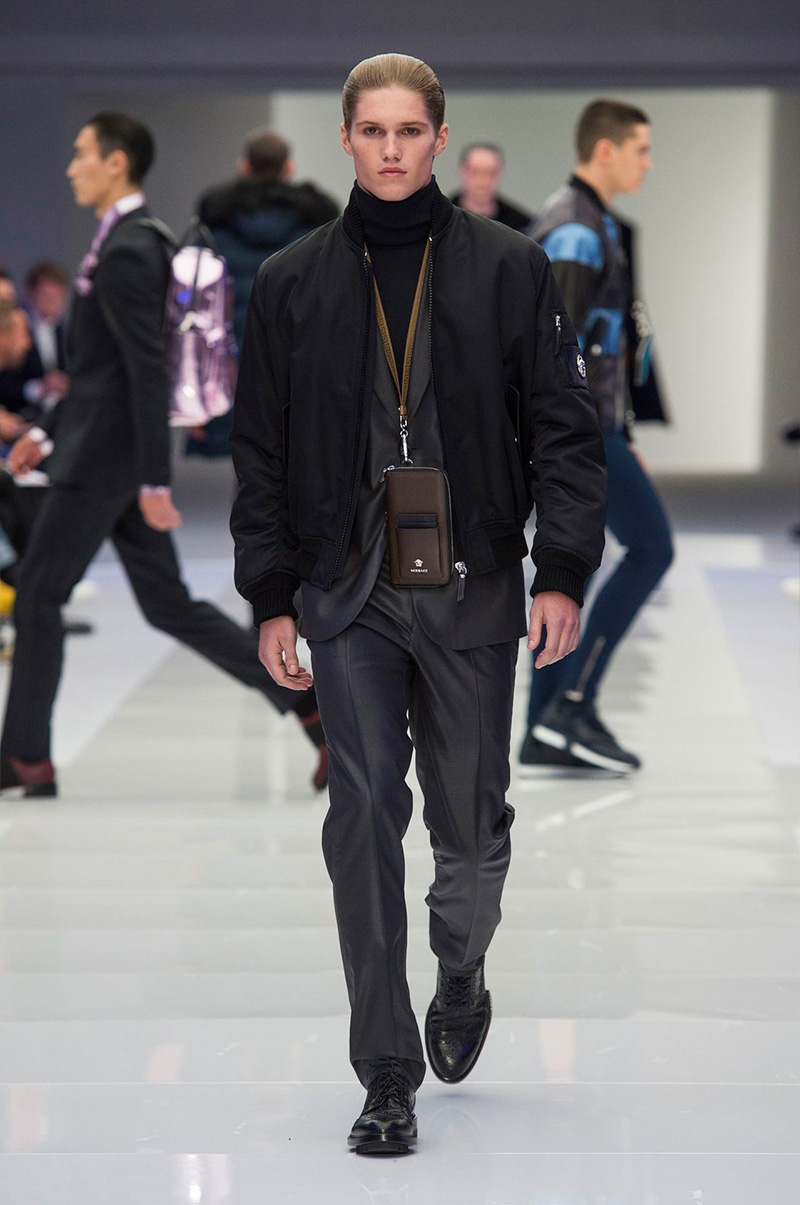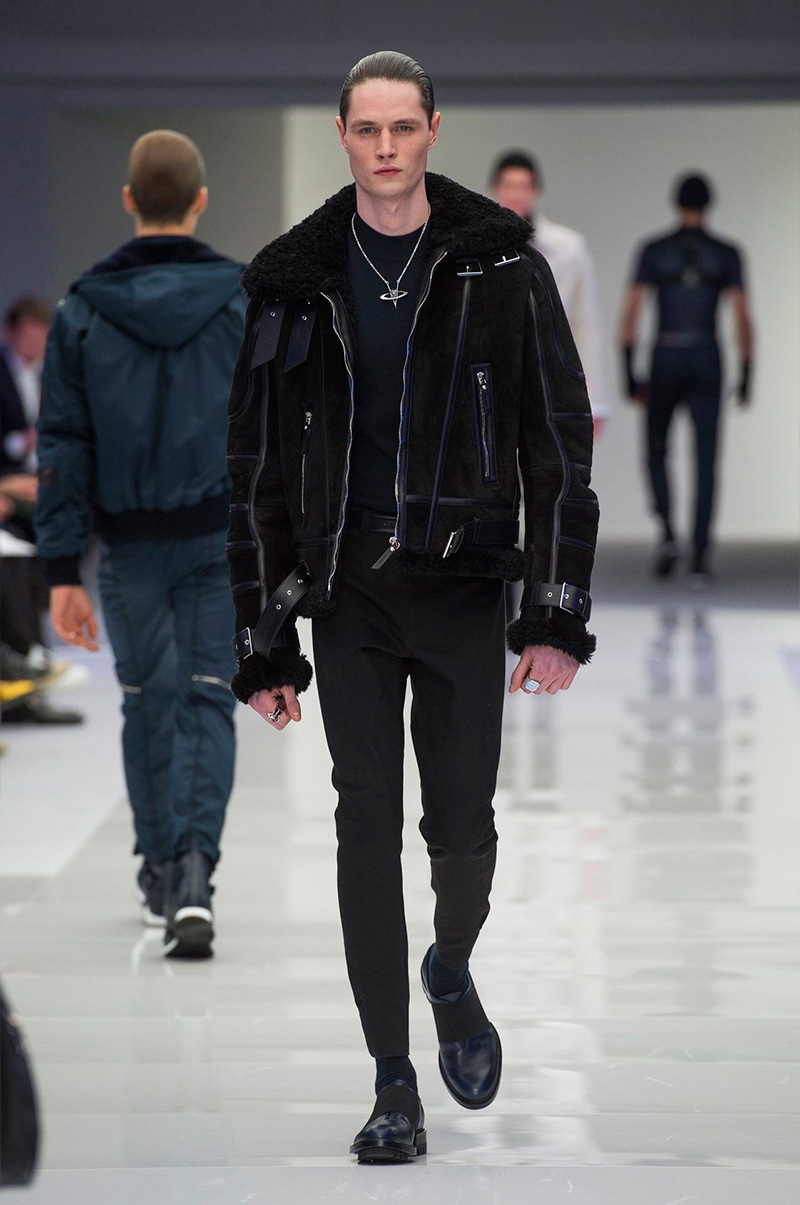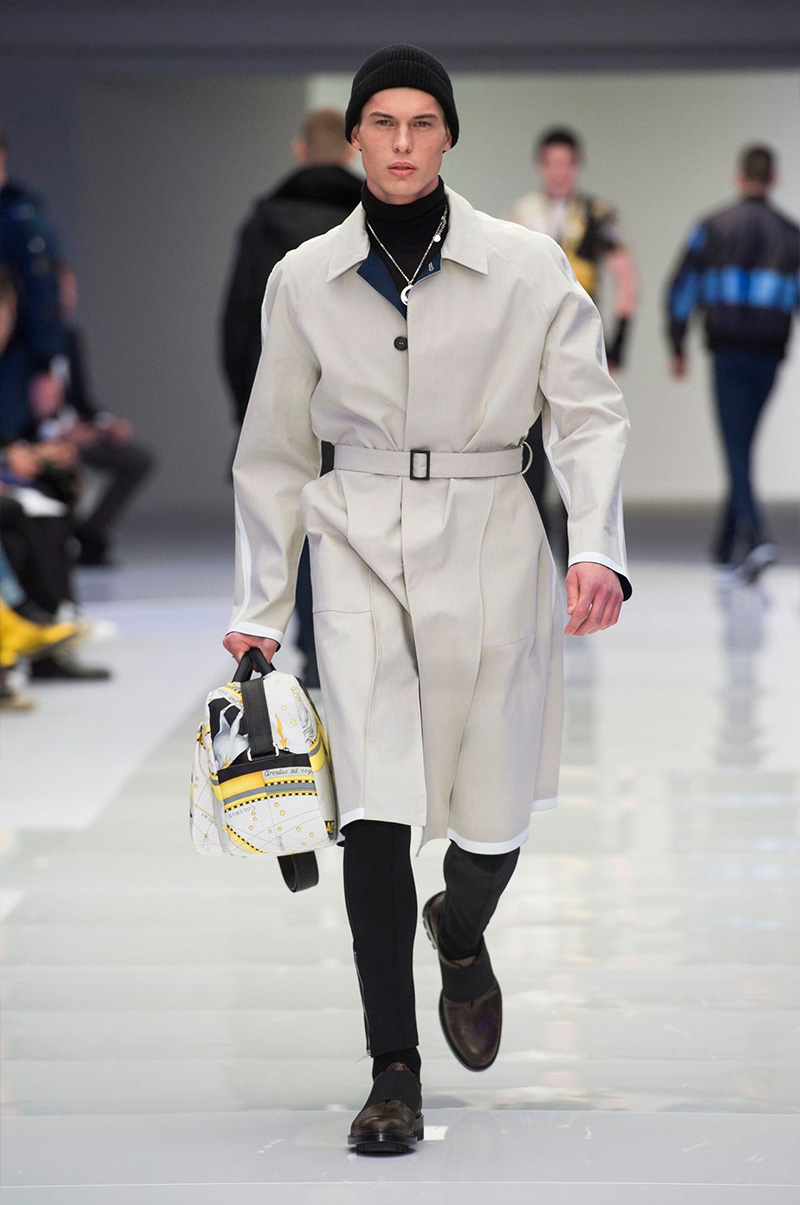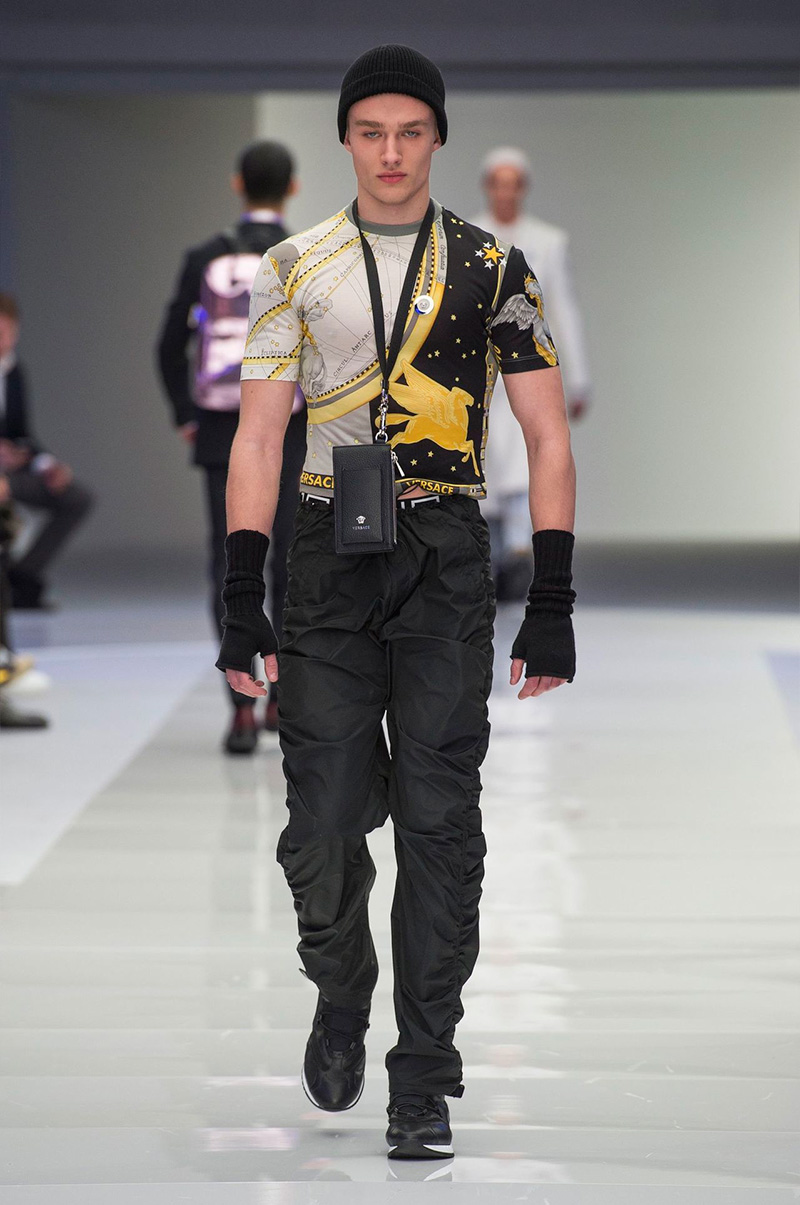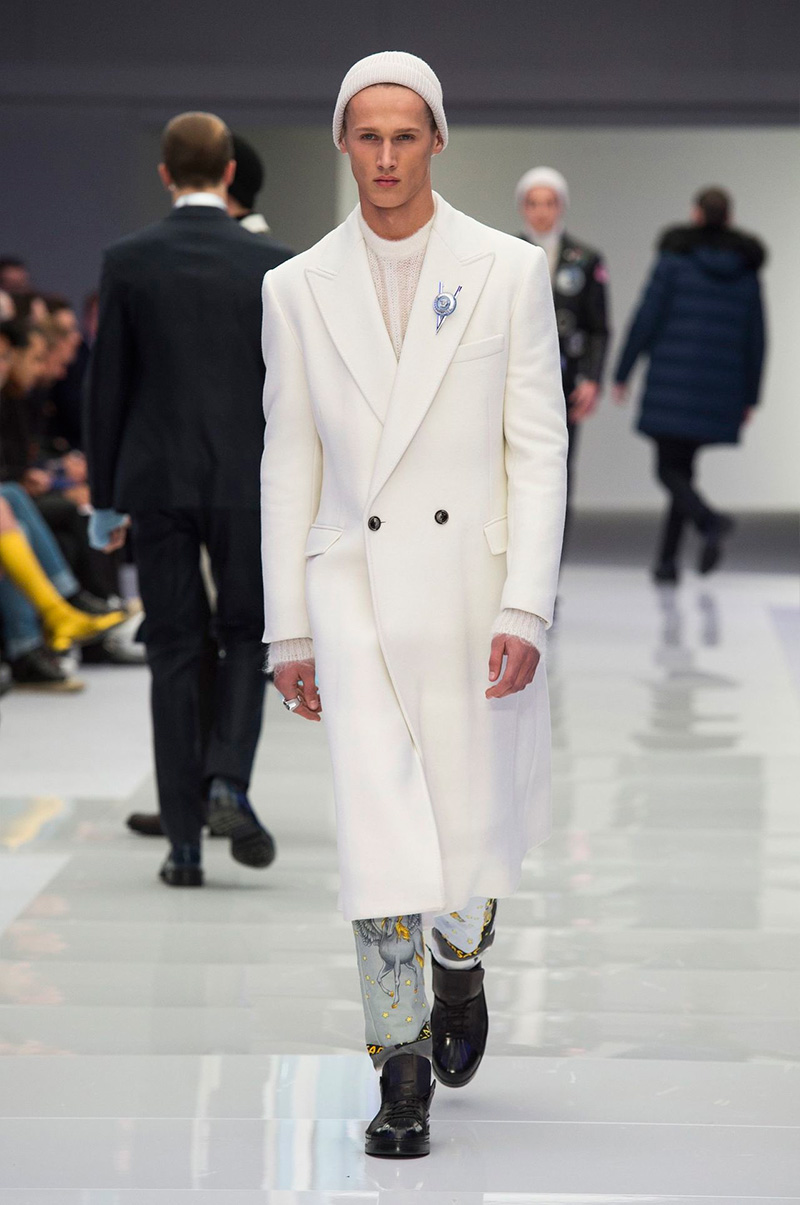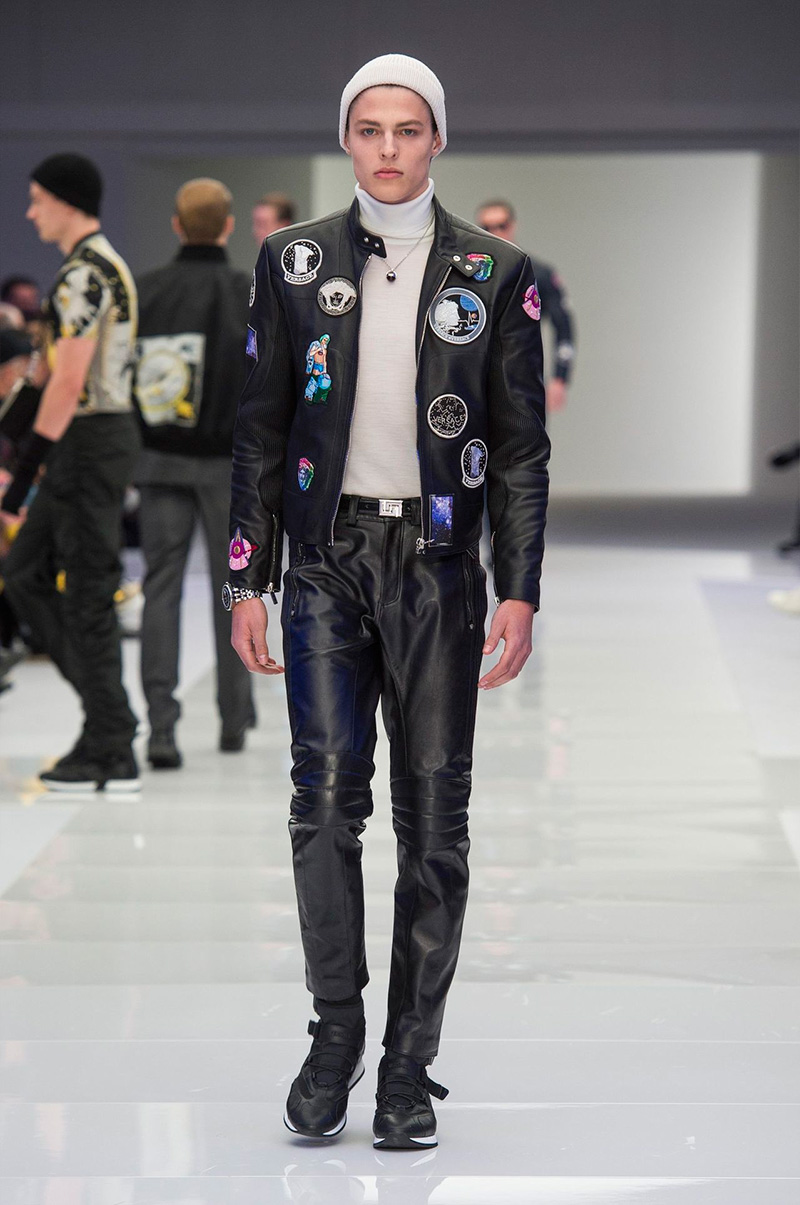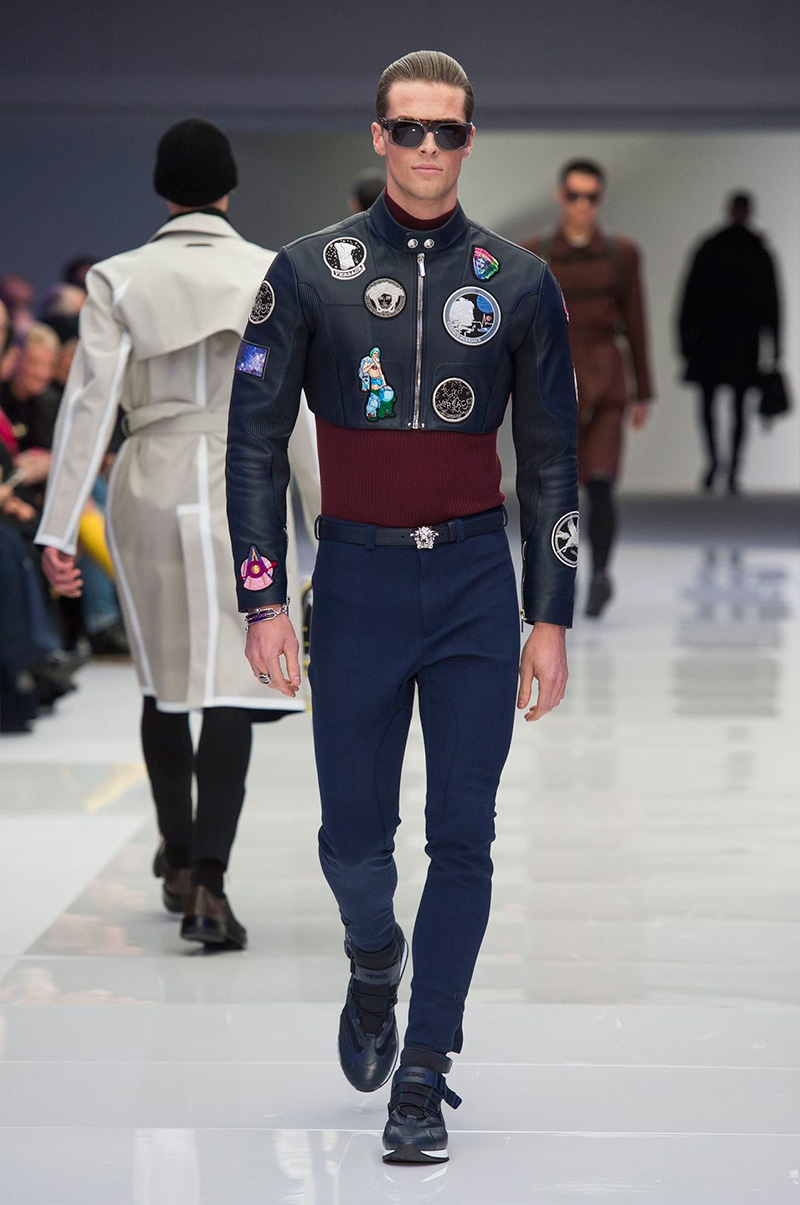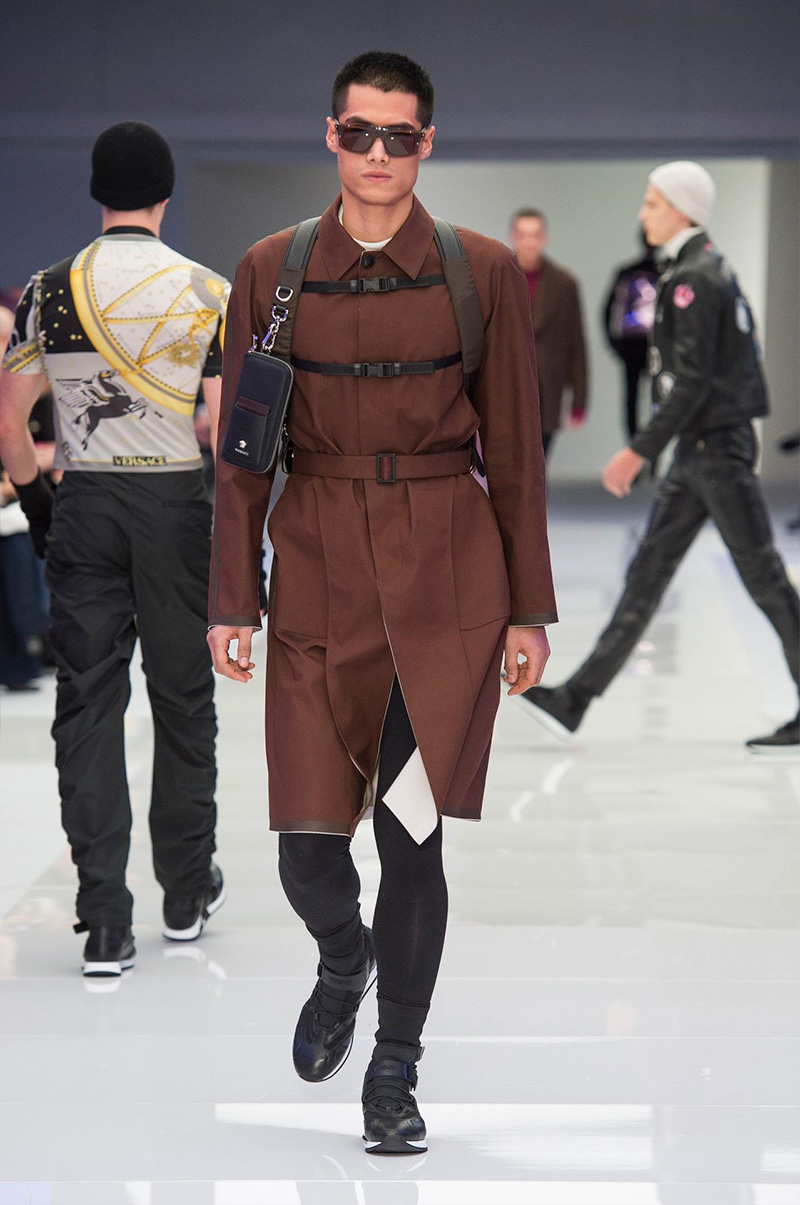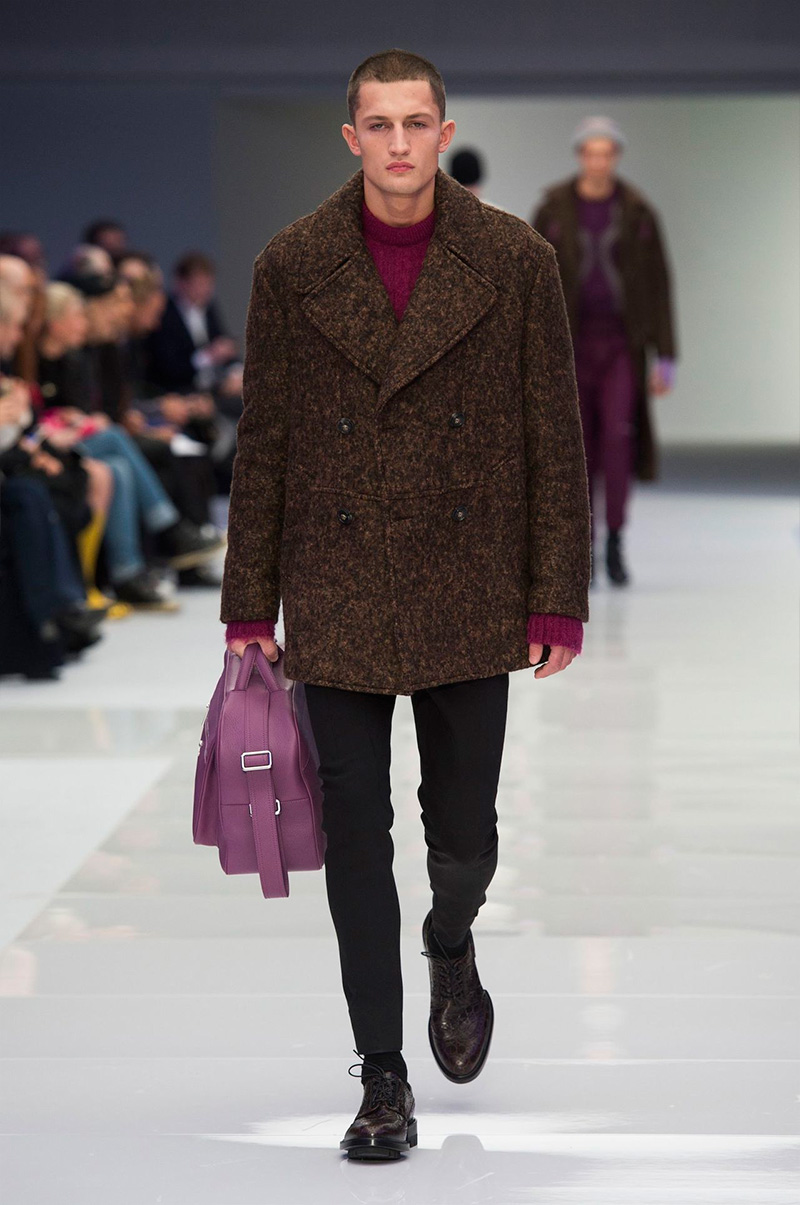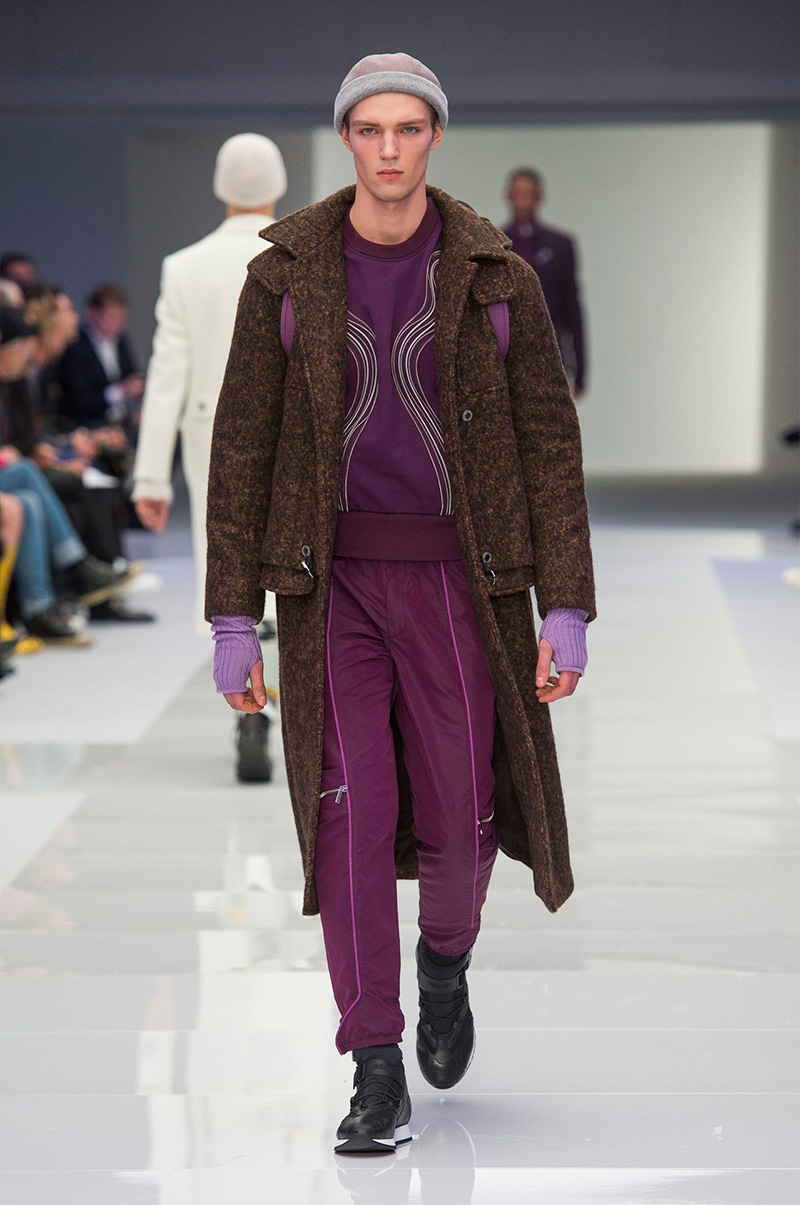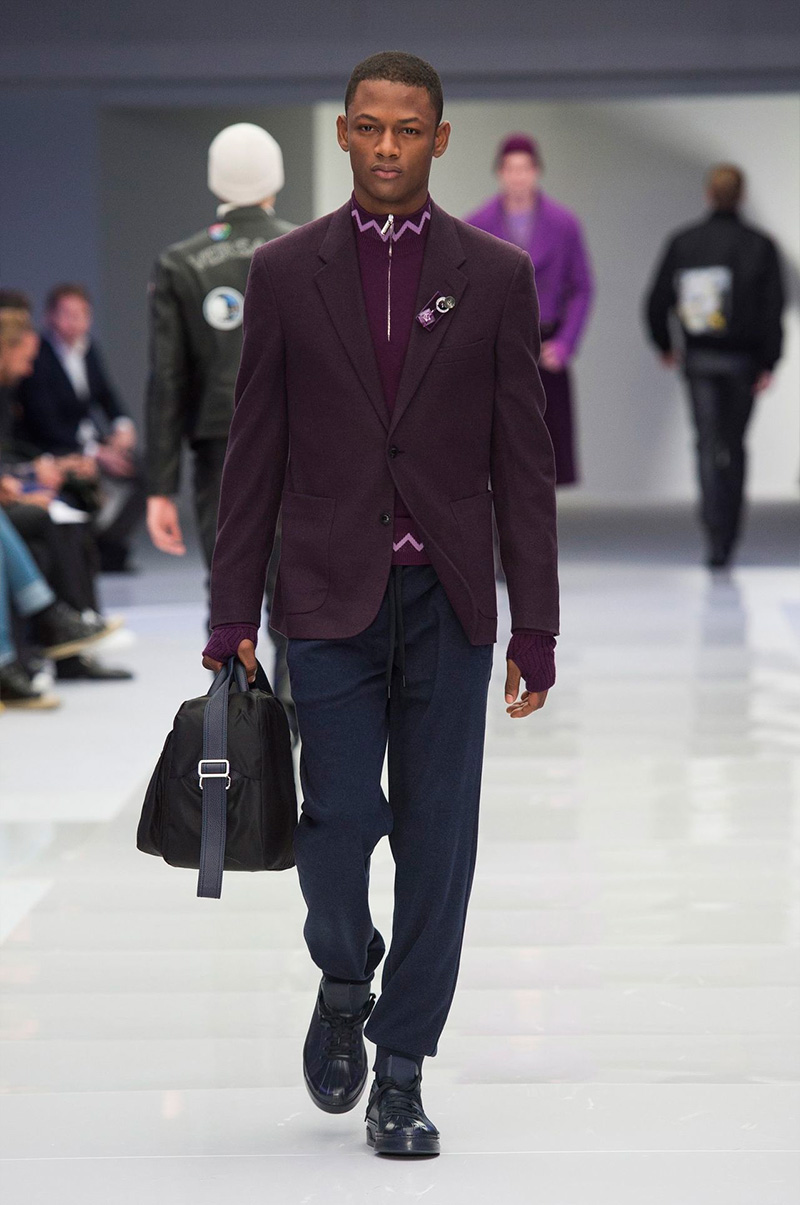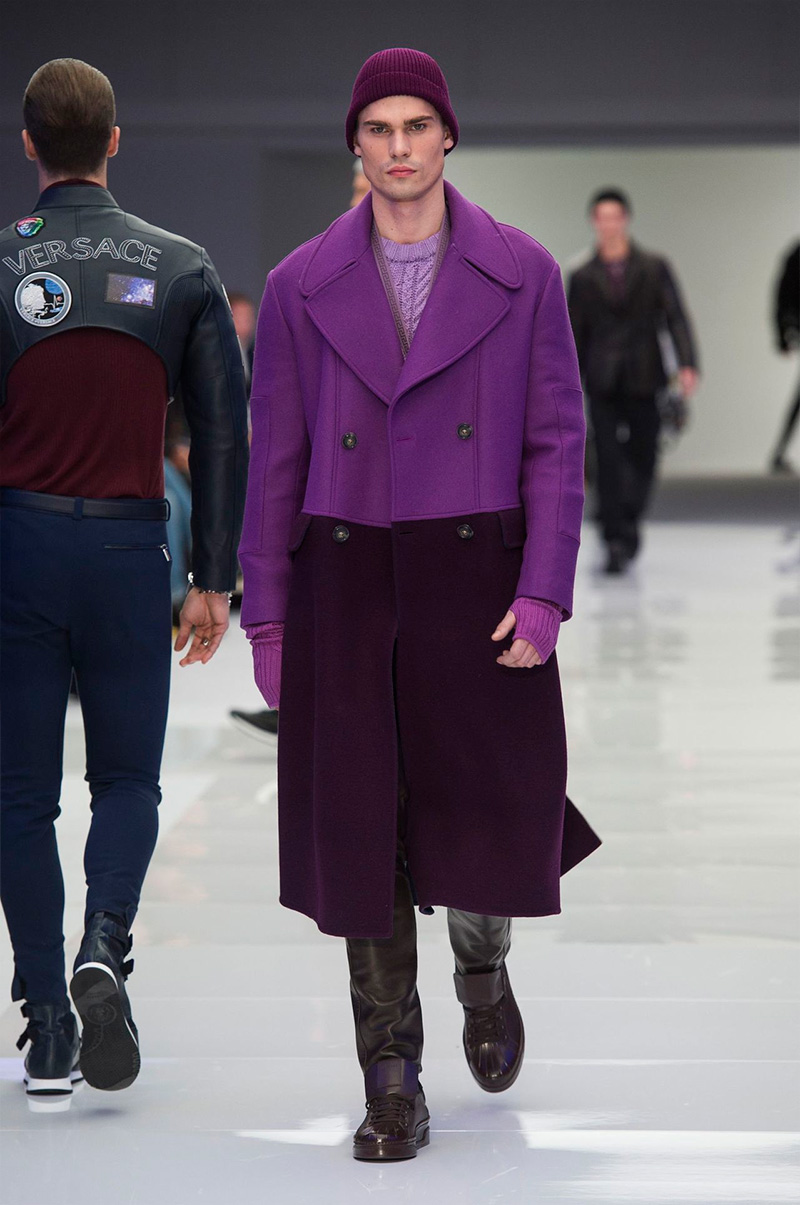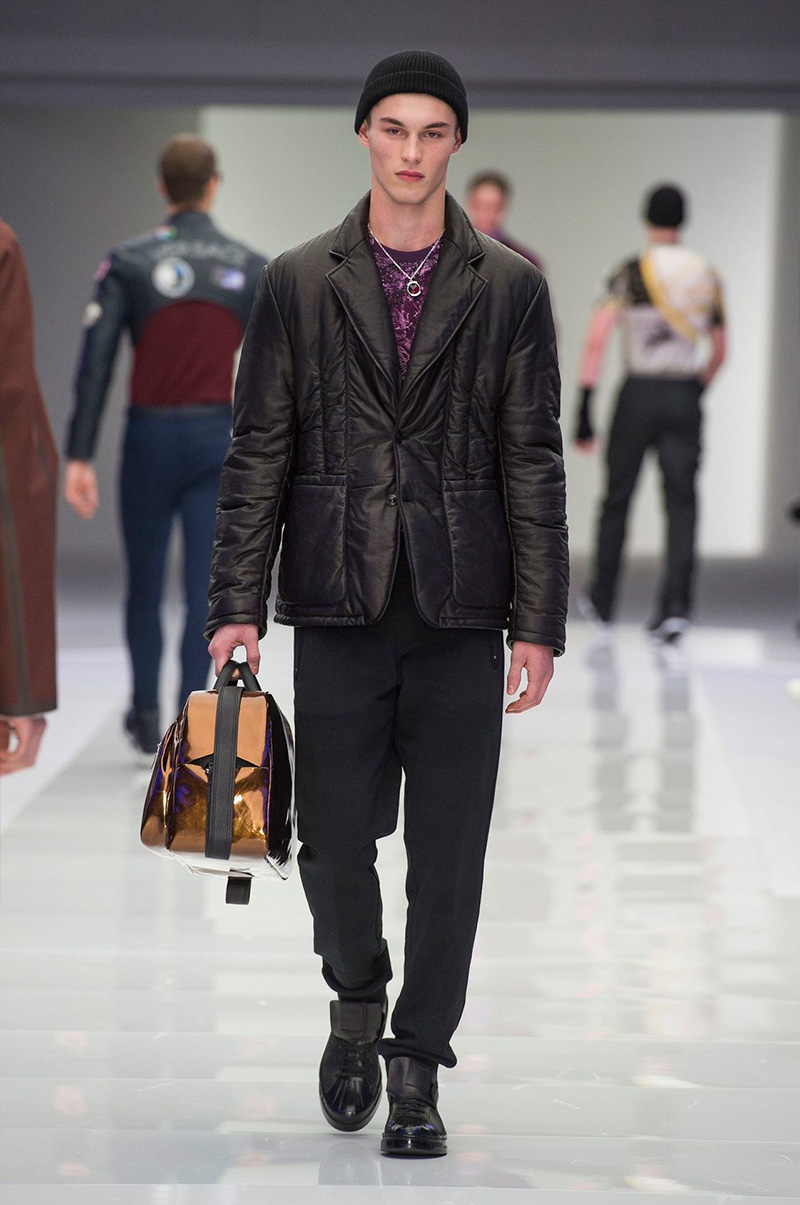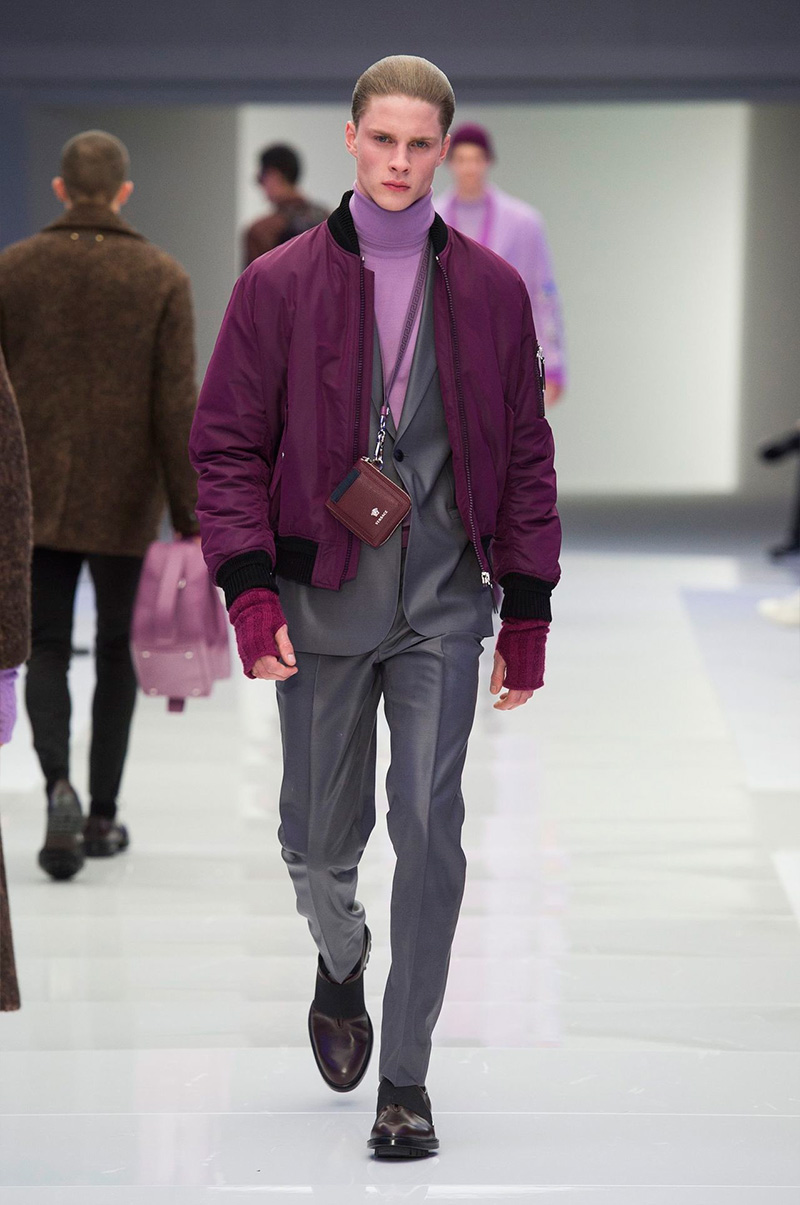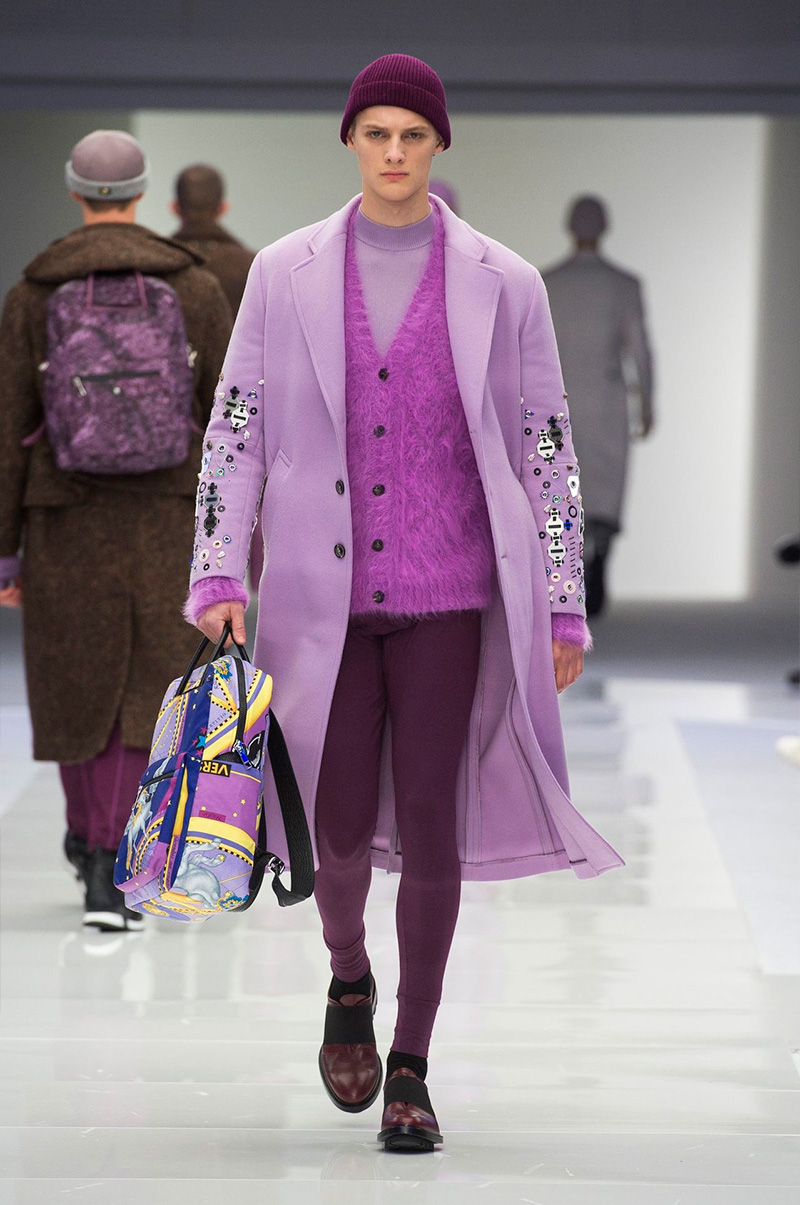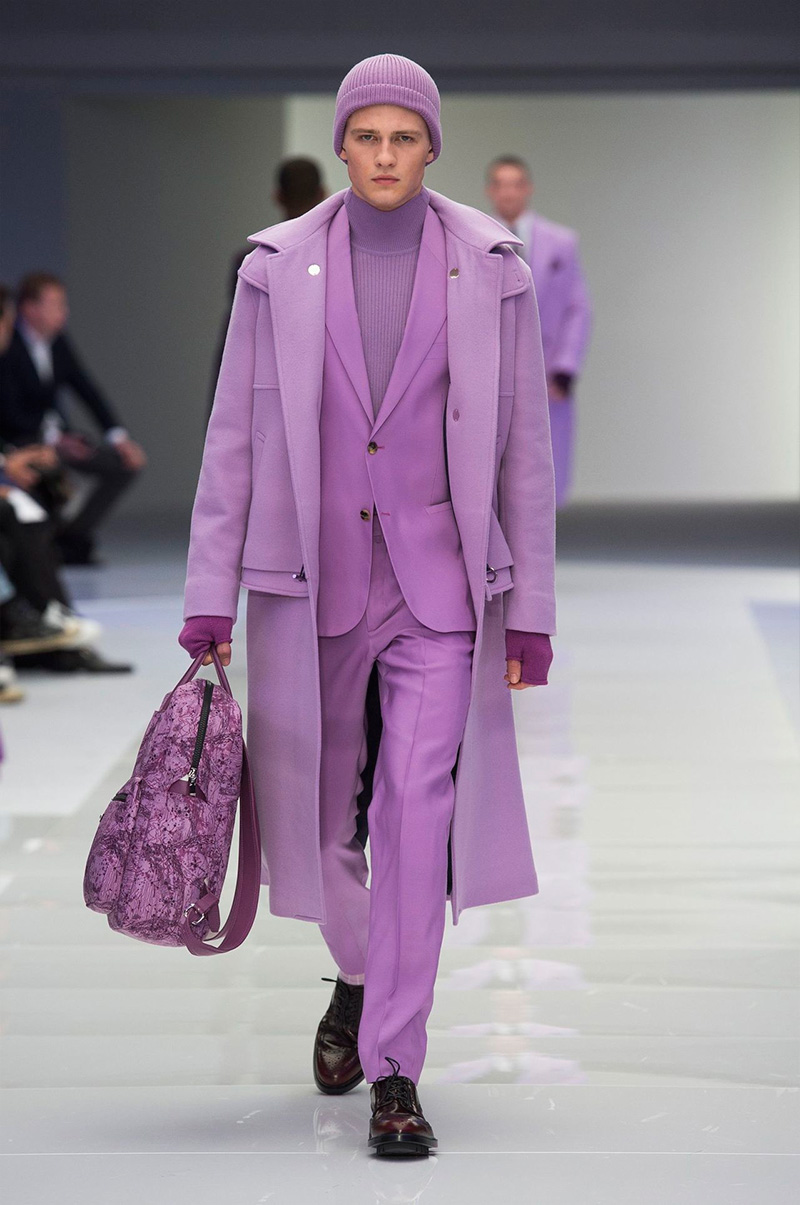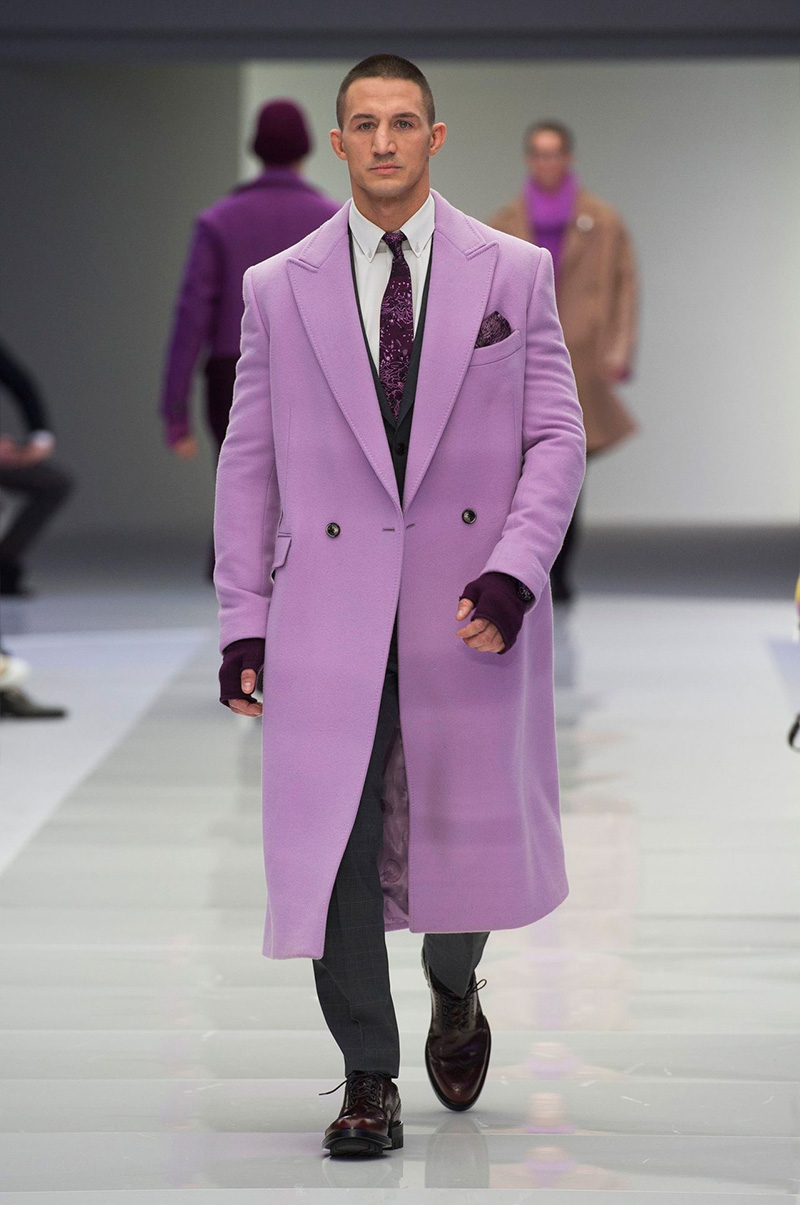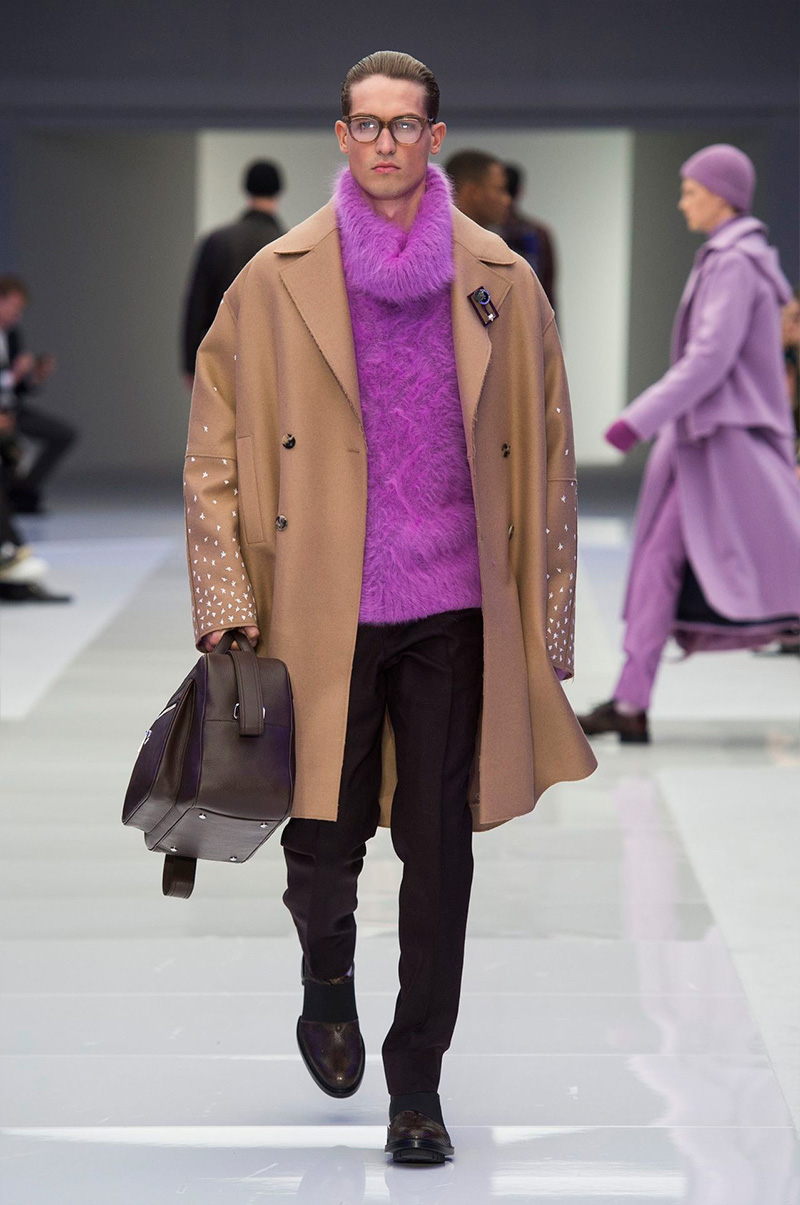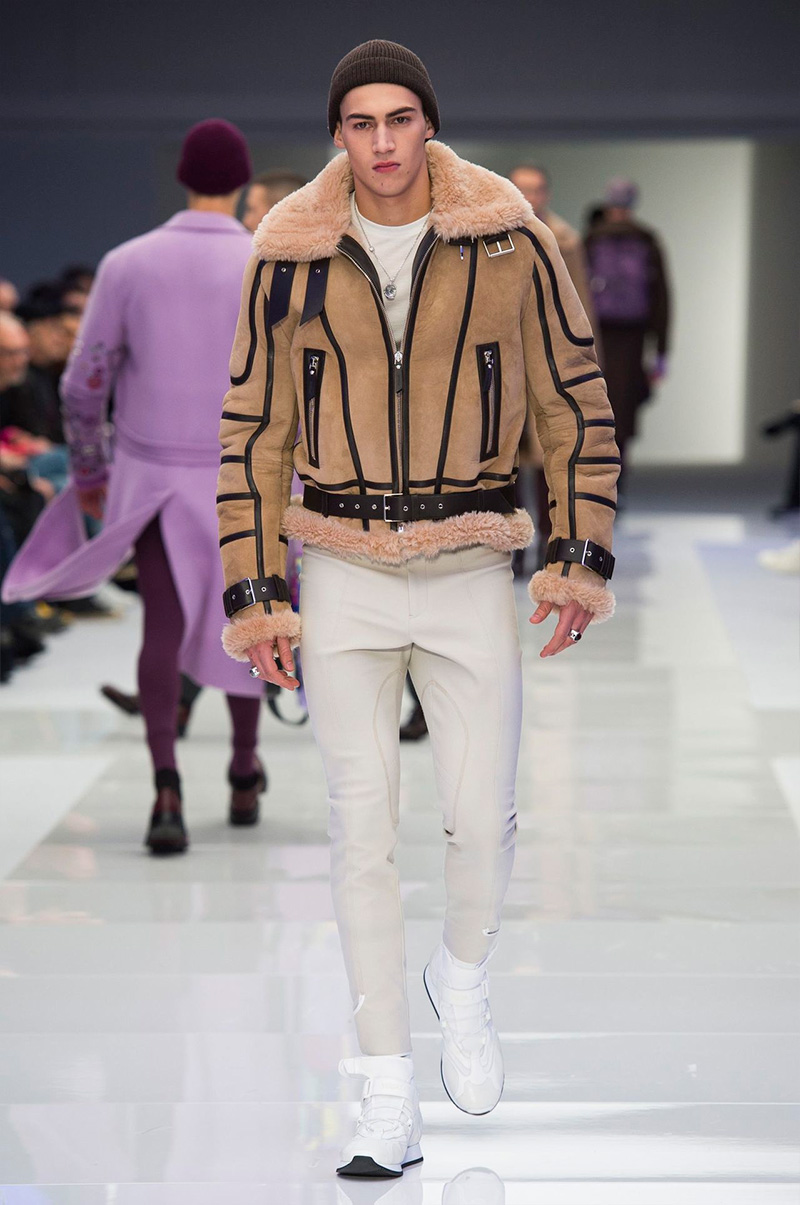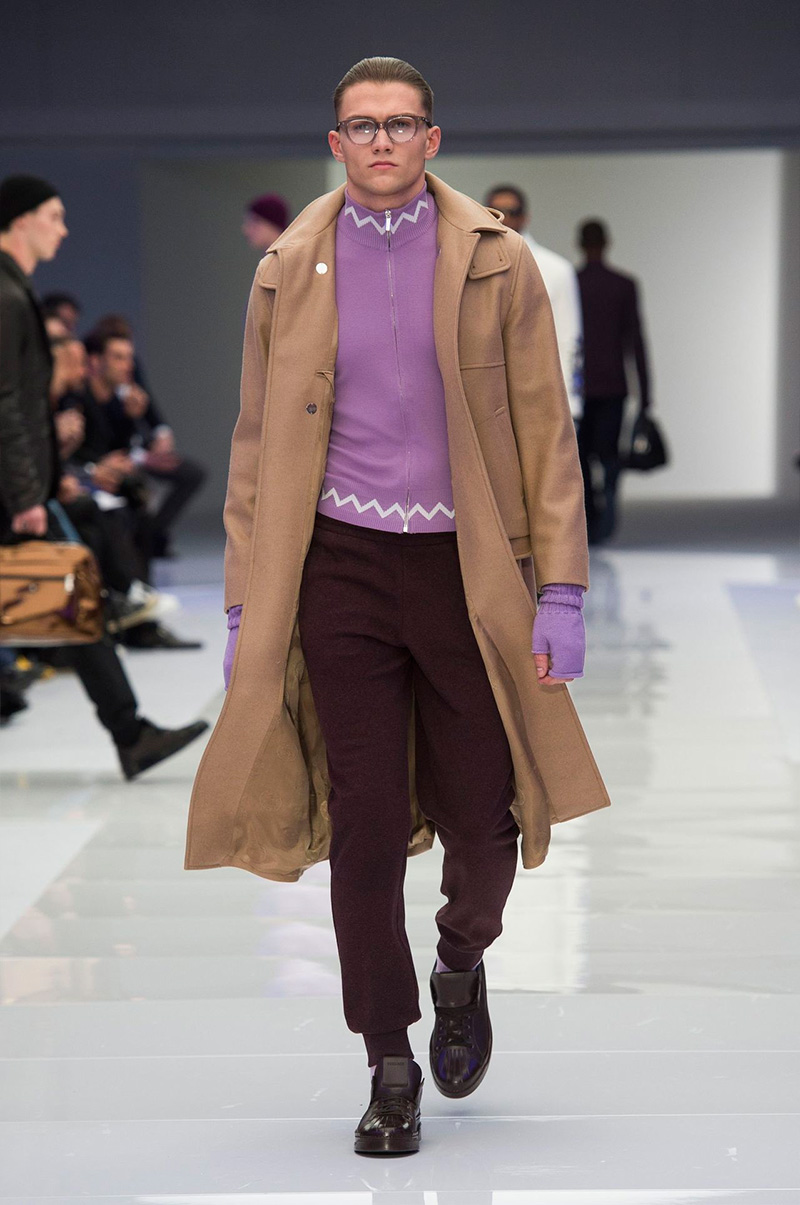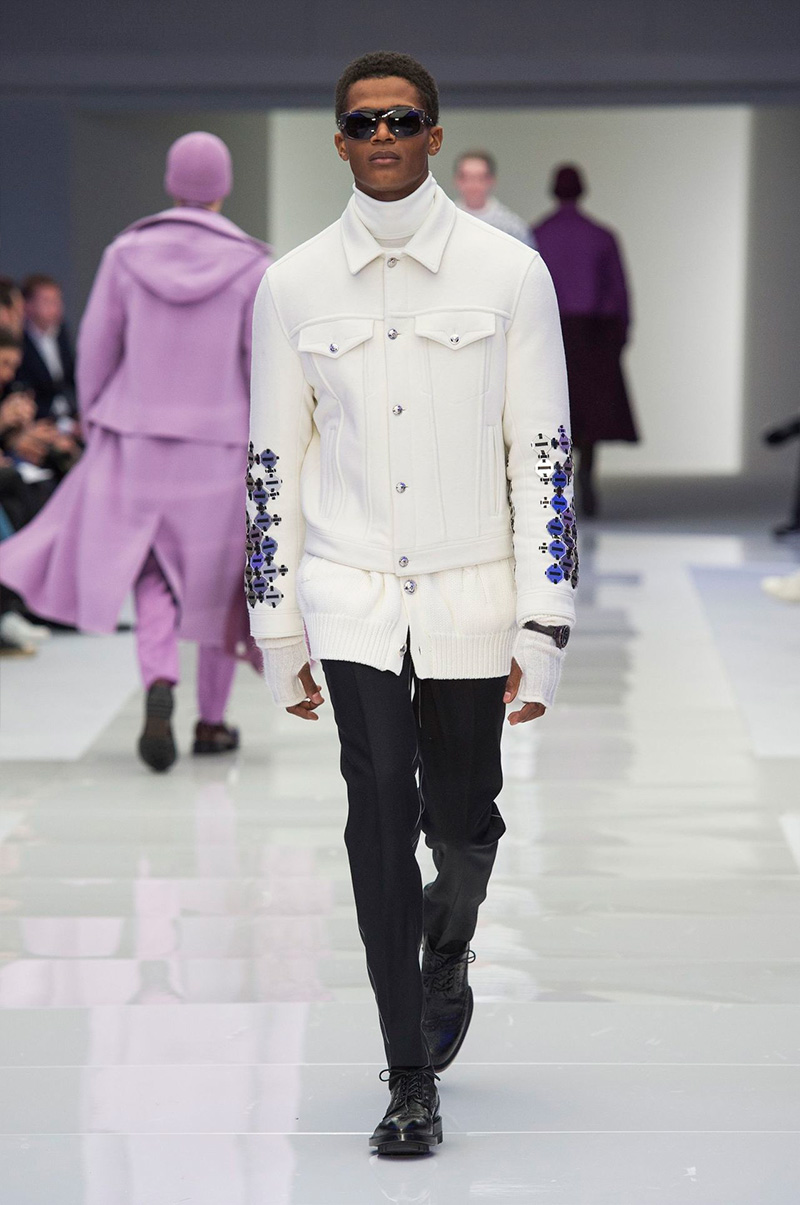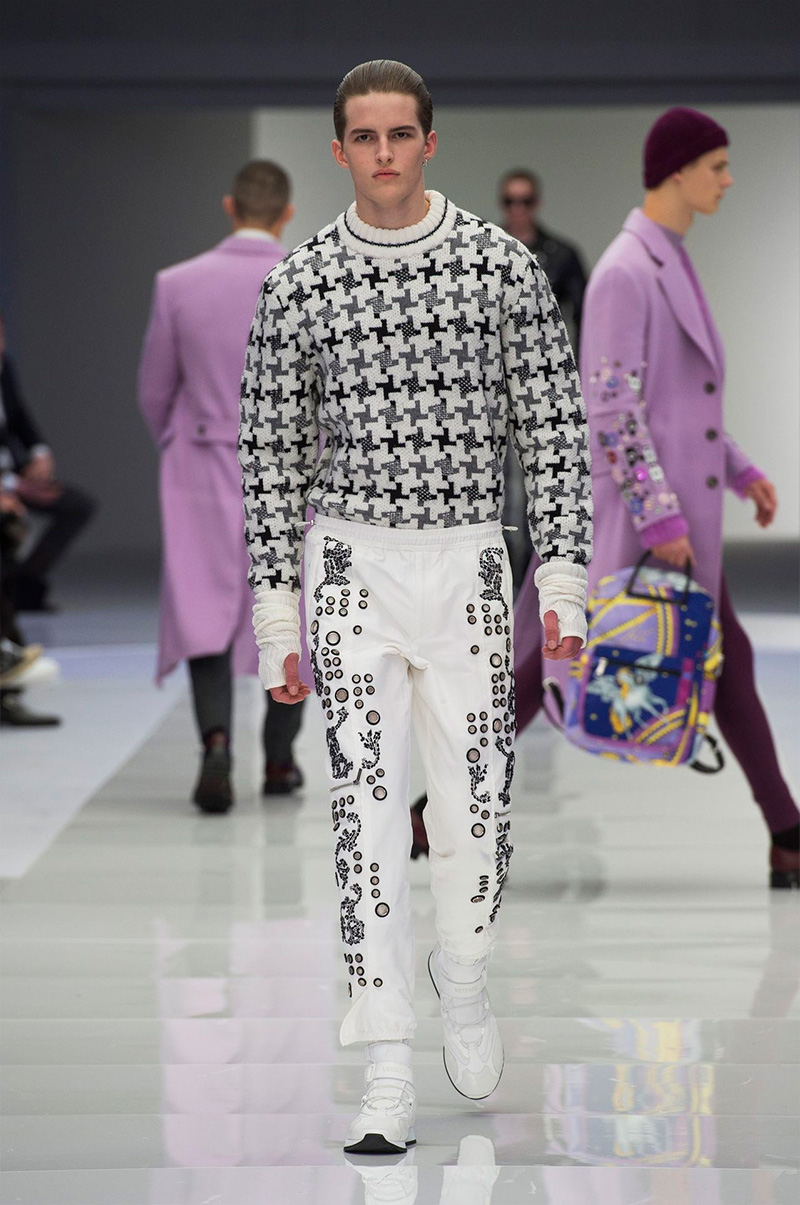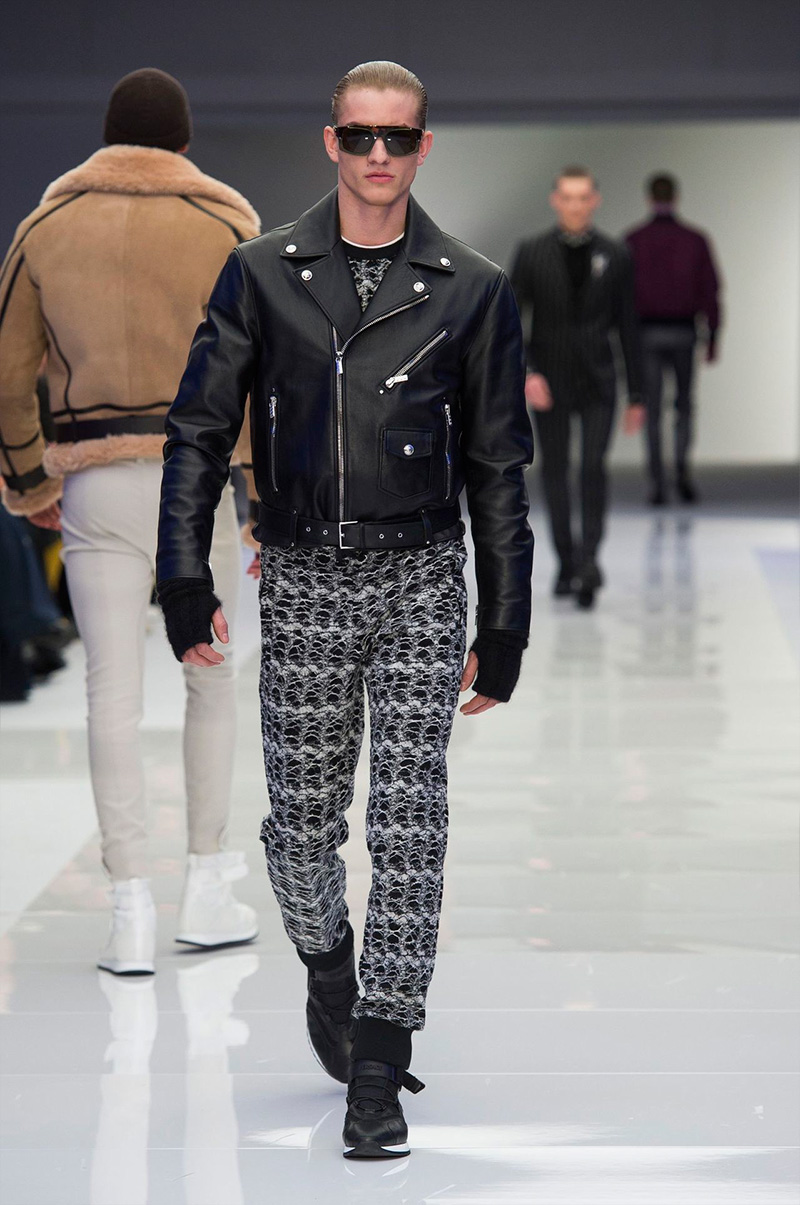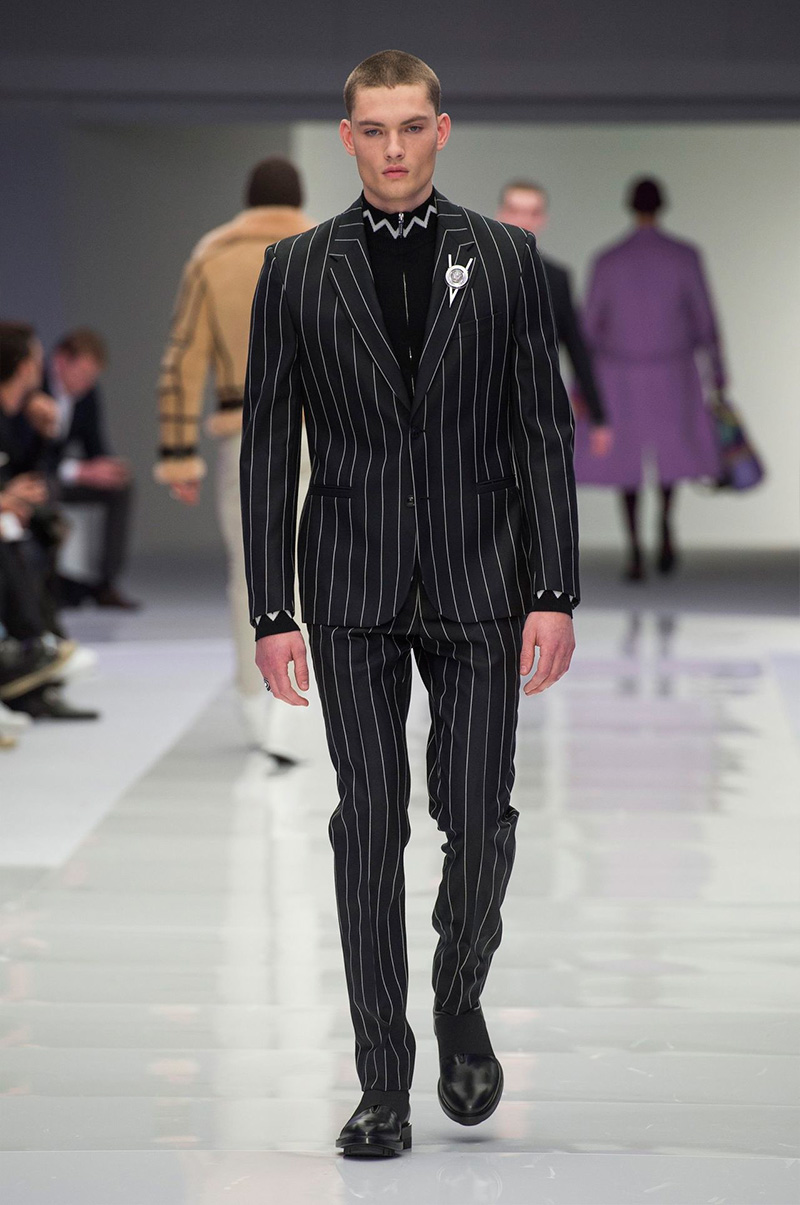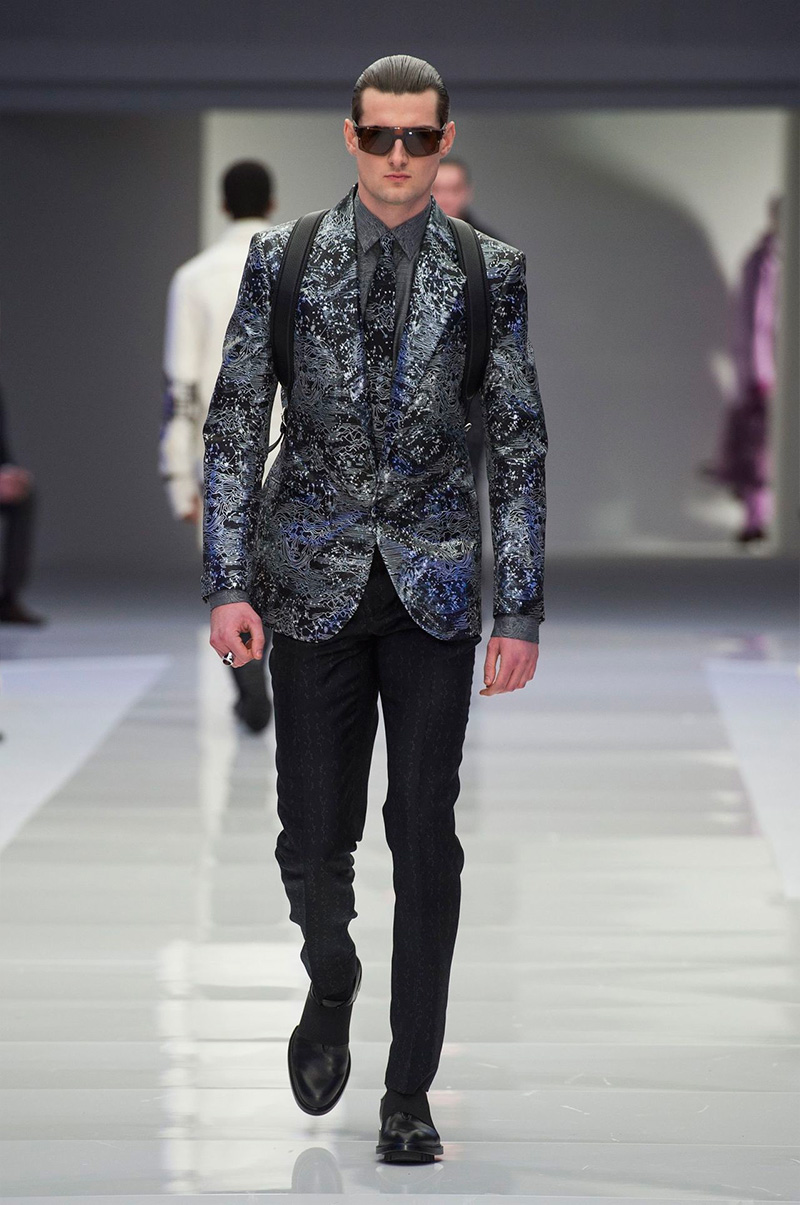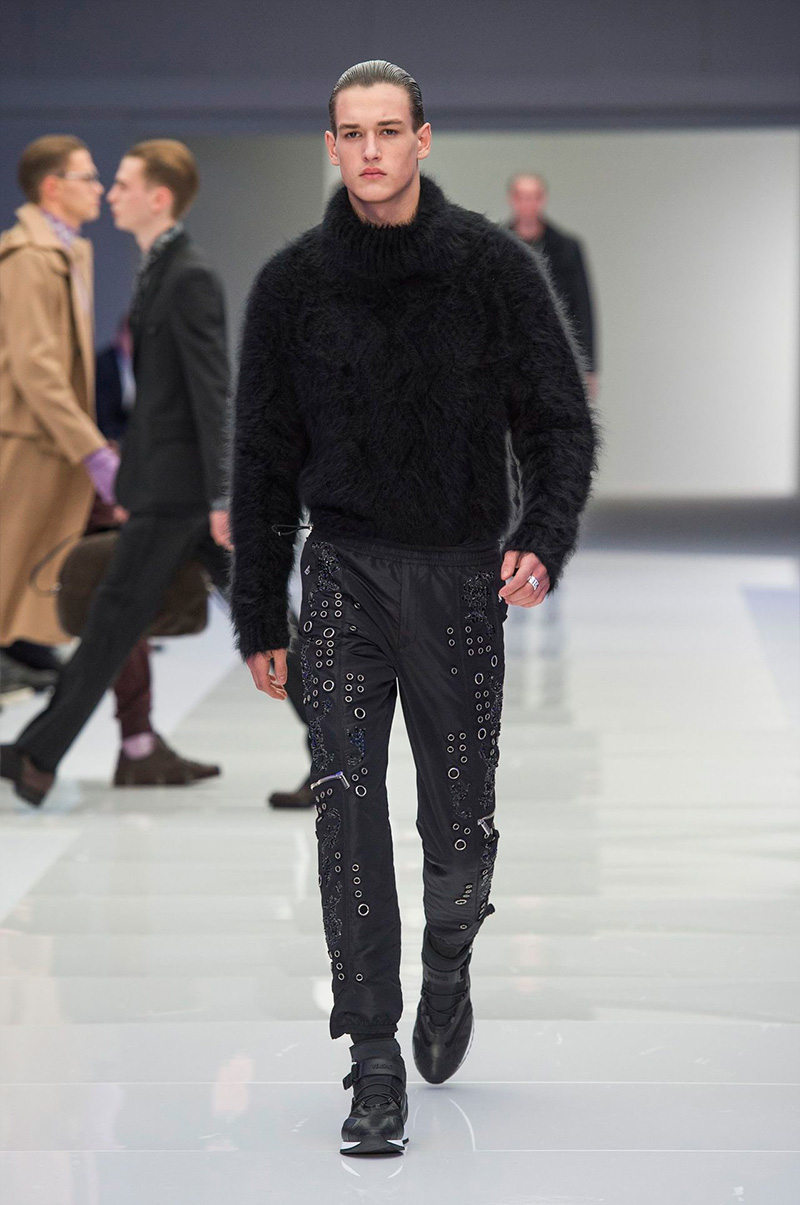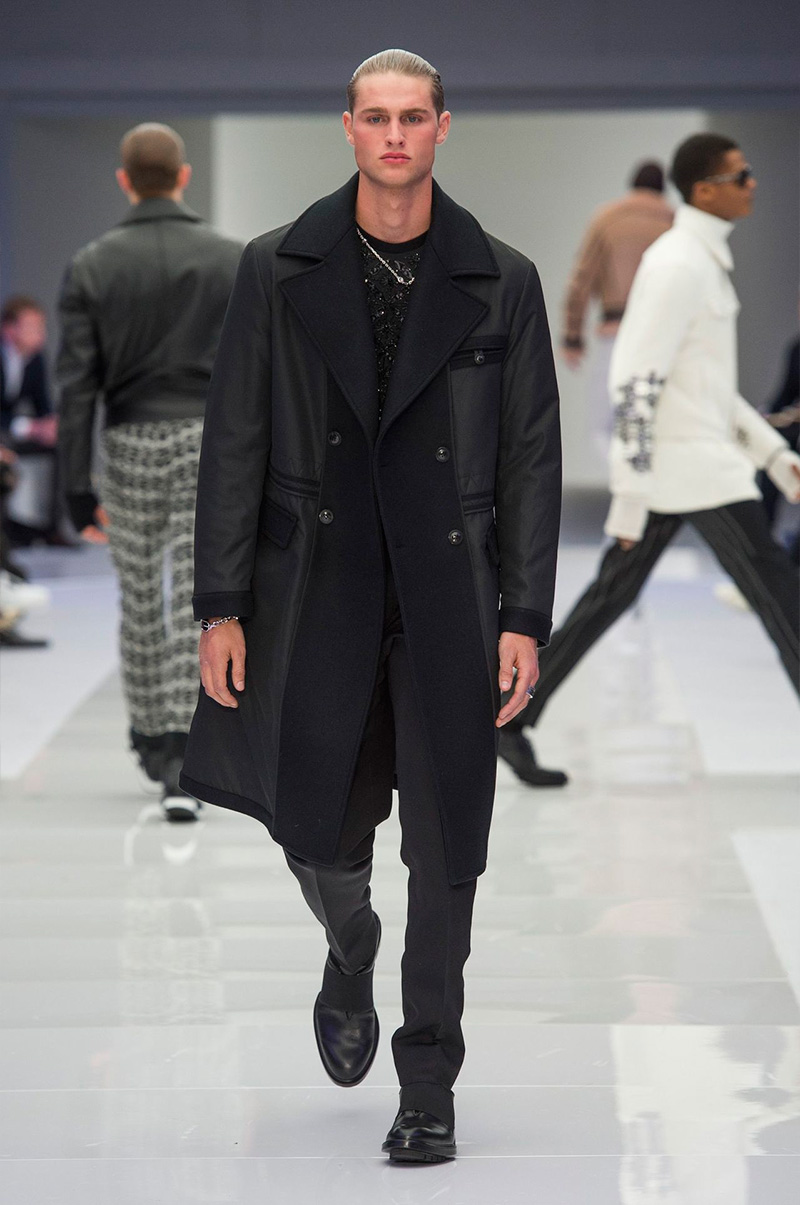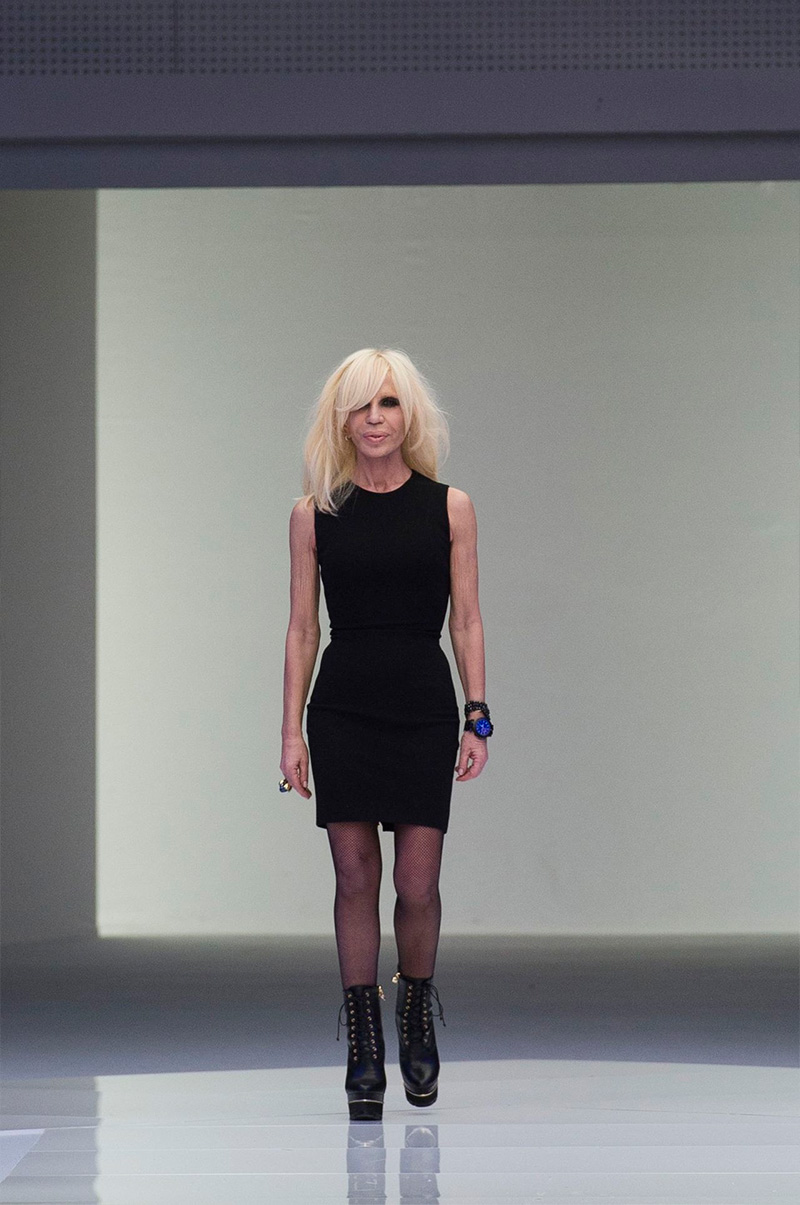 The Space age– and this does not make sense if you speak of Versace-. Track suits made out of fibre optic fabrics running in the dark around the three aisles of the venue- seriously?-. Small space debris– here it may come a slight headache!- All that sounds weird to the Versace's aficionados and, in fact, it may be. Yes guys, this time is not about cover boys, sultry toughies and sexiness -Ok, put your hands up if you did not pass out!-. Versace's looking ahead to the future- or maybe a next level-.
Starting with some yuppies wearing Prince of Wales suits embellished with what I called space debris before- eyelets and grommets, actually- things get broadly futuristic with some aluminium foil-like trousers, backpacks and metallic shearling collar denim jackets. Donatella focuses on the top, emphasizing shoulders with unlined raw-edge cachemire coats almost floating around the torso and cropped leather jackets embroidered with patches. The colour scheme is a crescendo: the beige of the stones, the gray of the moon, the white and the pitch black counterbalance the eye-popping lilac, Neptune blue and shiny silver.
Donatella always infuses Versace's treasure troves with a subversive élan to envision her lusty aesthetic of masculinity each season but, this collection seems to be a 'rift' between being and becoming. "This is a collection for men who are totally real and connected with the future" stated the designer. Anyway, if there will be any important change for Versace, this is a good start, no doubt, but we all hope that- after all these  astronomical talks- Versace's style indiscipline is not going missing in some other galaxy.