UNIQLO launches the "Essentials for Life" campaign in anticipation of the opening of the new UNIQLO Gran Vía Madrid store next Thursday, October 6 at 10am. Five ambassadors of the brand in Madrid have been selected to express the link between the simplicity and refined design of LifeWear with the creative and cultural atmosphere of the capital.
"Essentials for Life" symbolizes UNIQLO's LifeWear philosophy; simplicity, maximum quality and affordable garments that meet the needs of everyday life. As the brand ambassadors show, UNIQLO essentials such as Ultra-Light Down (ULD), cashmere, fleece and jeans, are the perfect "match" to explore the streets of the Spanish capital, providing comfort and functionality to everything. day length. Koh Kobayashi, COO of UNIQLO Spain, stated: "We are proud to open Gran Vía, our second store in Madrid and the largest in Spain to date. I am looking forward to welcoming many locals and visitors to our new store on October 6," he added.
The new campaign visually covers some of the most iconic locations in the city as well as the creative spaces of the ambassadors. Culture, gastronomy, creativity, cinema and art are represented from the relaxed perspective of LifeWear by the writer and poet Elvira Sastre, the gastronomic entrepreneur Clara Díez, the creative director Gavina Ligas, the actor Álvaro Cervantes and the artist Misterpiro. The images are a celebration of different lifestyles and how LifeWear fits, complements and enhances each one.
Take a look below: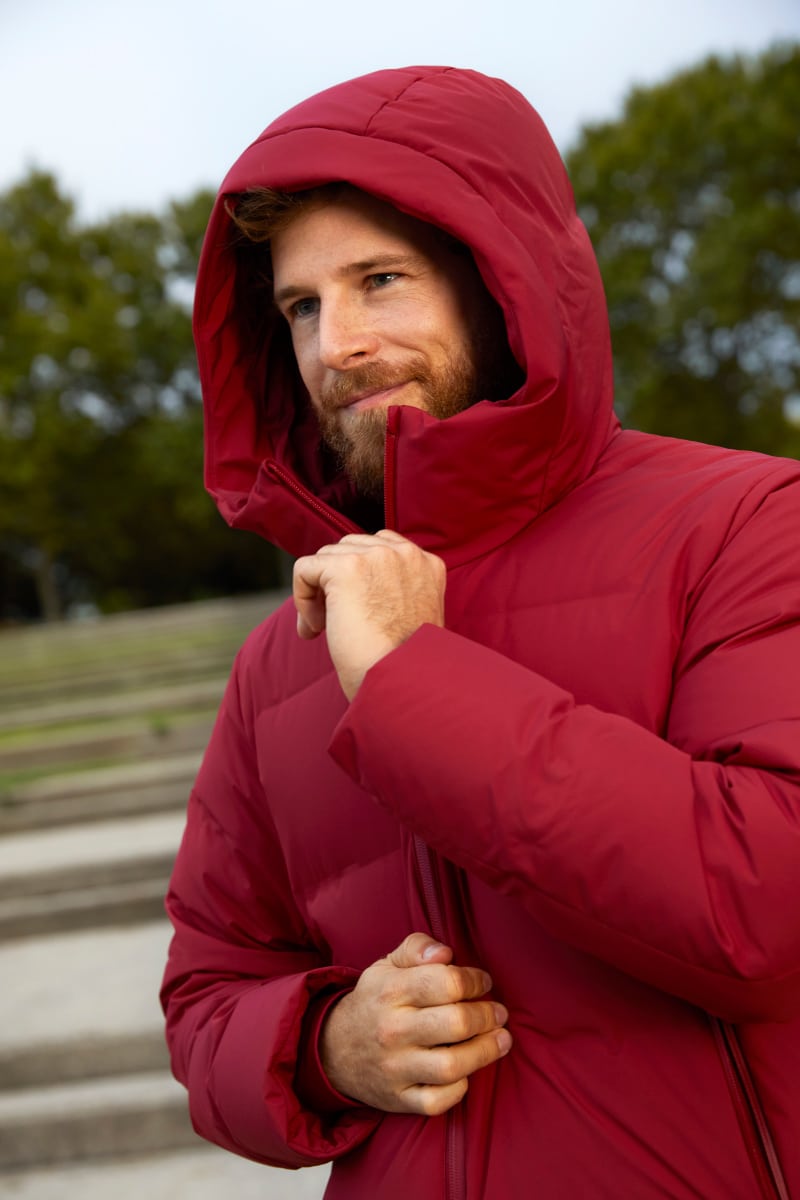 Álvaro Cervantes – Theater, screen and television actor. Álvaro has been nominated for the Goya Awards twice, !El juego del ahorcado" (2007) and "Adú" (2020), and he has just released "42 segundos", a film in which he co-stars with Jaime Lorente. Like LifeWear, Álvaro prioritizes simplicity and functionality in his day-to-day life; in the campaign he has been photographed with the seamless feather parka, the jeans and the 100% premium wool sweater in the Enrique Tierno Galván Park Auditorium, an enclave and a look aligned with the vibrant and cosmopolitan spirit of Madrid.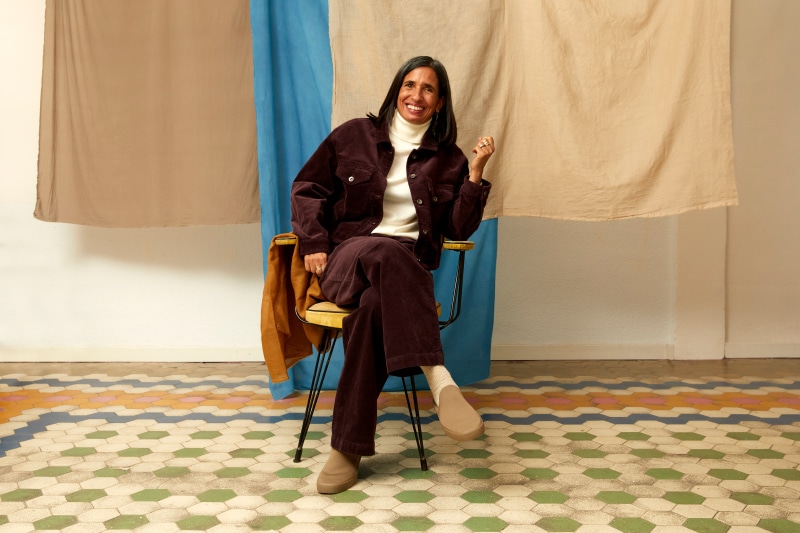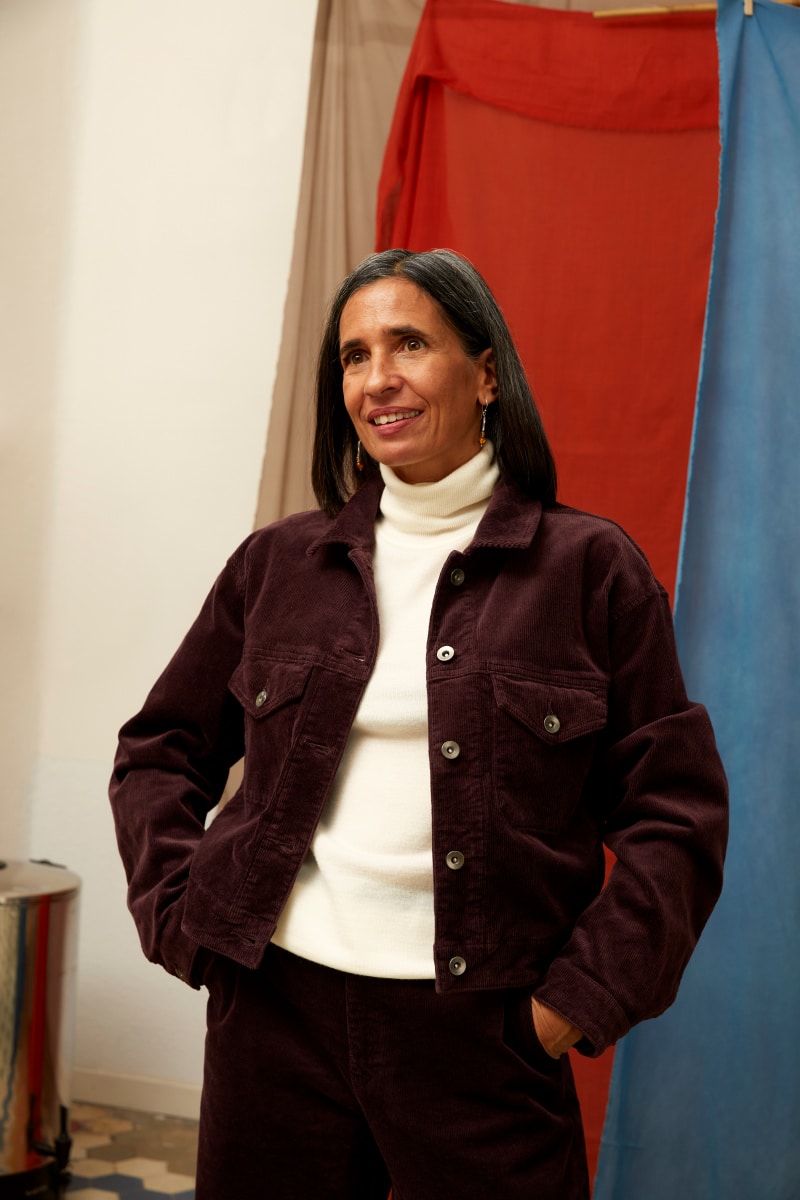 Gavina Ligas – Creative director and founder of Atelier Aletheia. For more than two decades, Ella Gavina worked and designed for Sybilla, which led her to travel around the world and especially to Japan. Gavina and UNIQLO share the concept of circularity. At Aleteia, leftover fabrics are recycled into unique finishes and other exclusive items, while UNIQLO promotes an initiative called "RE.UNIQLO" to recycle its own products donated by customers. A firm advocate of a more conscious business model, Gavina has been photographed at her atelier wearing a jacket and corduroy trousers, a versatile look suitable for mid-season.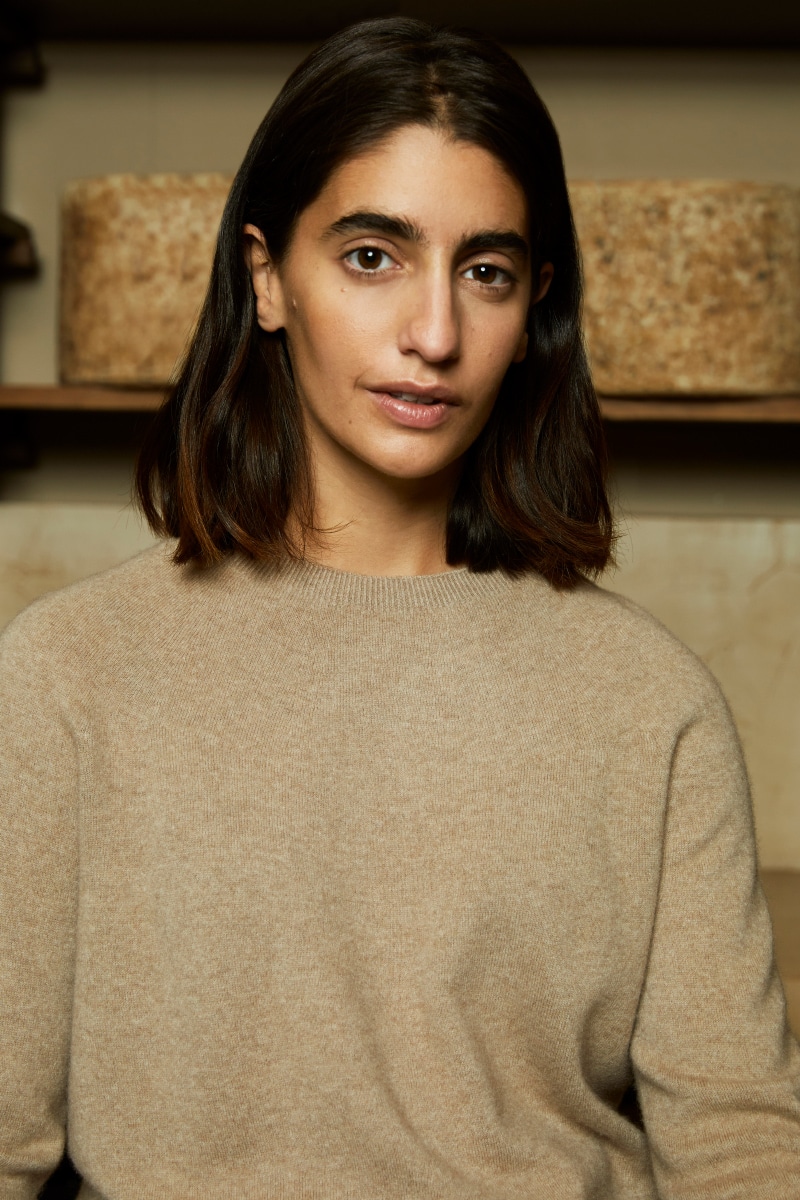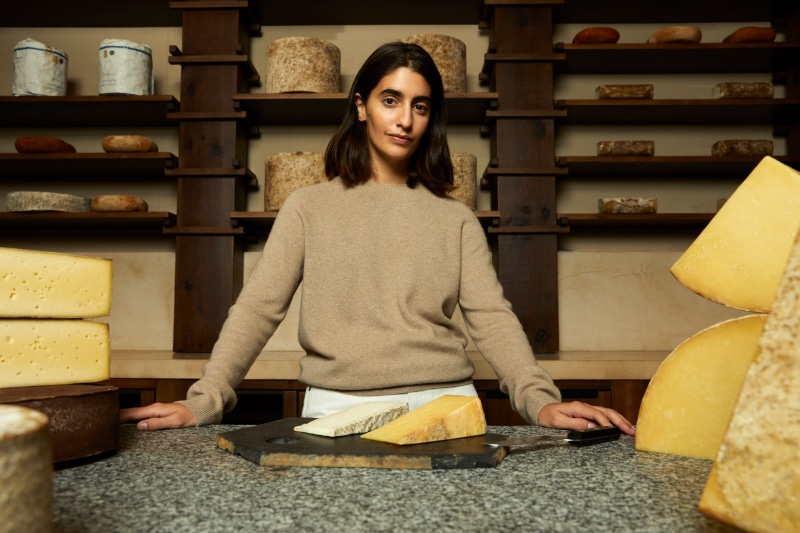 Clara Díez – Gastronomic entrepreneur. Clara is an artisan cheesemaker and founder of Formaje, a platform for the projection of the culture of cheese-making excellence with a store in Madrid. From her store and her Instagram profile, she has turned this seemingly humble product into a gastronomic cult object and even an aesthetic trend. The commitment to quality and local products is one of the traits that Clara shares with LifeWear; The entrepreneur is committed to projects and artisan and local products, a craft committed to the environment that understands the raw material as the main point of value generation. In the campaign, Clara has been photographed in the Formaje space and she wears a 100% cashmere 3D sweater, a soft and warm garment that accompanies her every time she enters her space.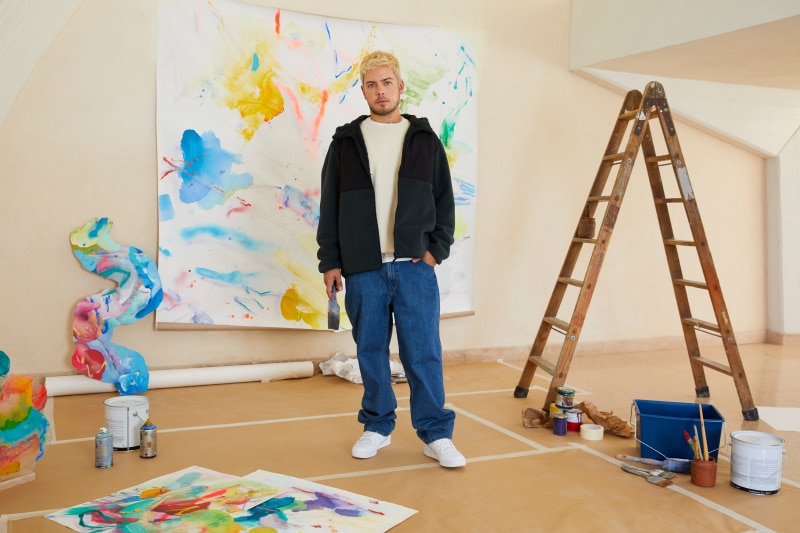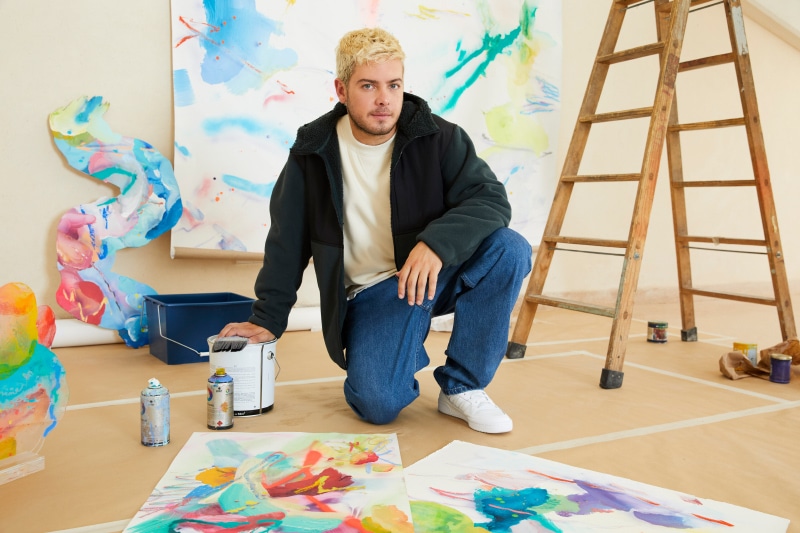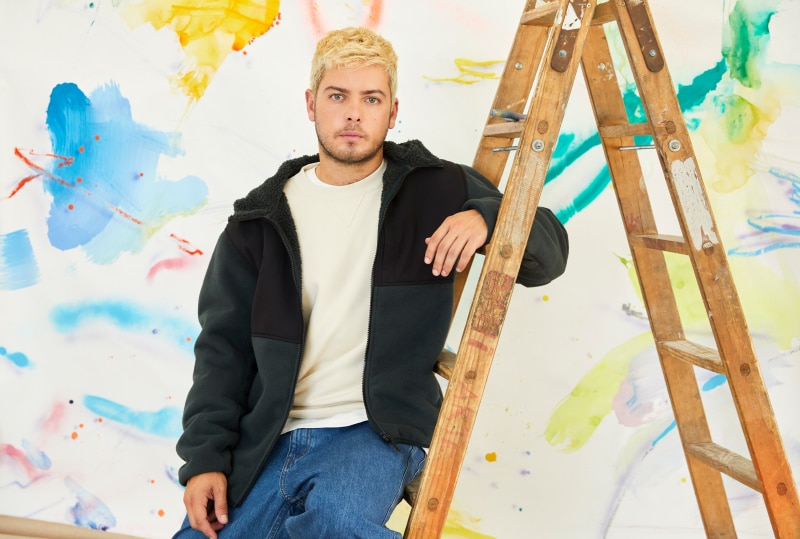 Misterpiro – Andrés Sánchez-Ocaña, better known as Misterpiro, is one of the most talented young plastic artists. He has his studio in Madrid, although his work has taken him to many cities in Spain and the world, such as New York and London. He began his career as a graffiti artist, but has been defining and expanding his work beyond the urban. Misterpiro is portrayed with an urban look surrounded by canvases in which he expresses all his creativity.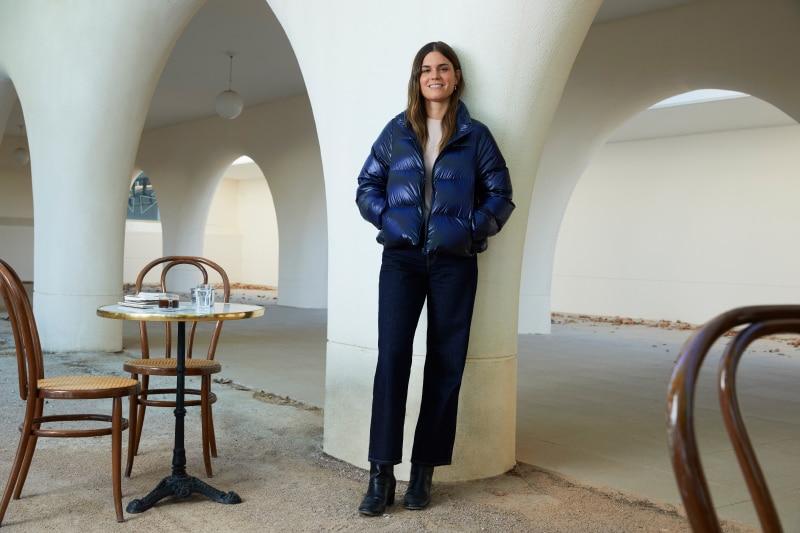 Elvira Sastre – Writer, translator and philologist. At the age of fifteen, she opened the blog "Relocos y Recuerdos", making her verses known through social networks. She is the author of five poetry books and has published another two that combine illustration and poetry. In the campaign, Elvira wears the new Ultra Light Down model with a shiny finish, showing where the author finds the necessary calm to continue creating. UNIQLO basics, such as the 100% cashmere 3D sweater, also accompany her in moments of reflection and inspiration, providing warmth and comfort.