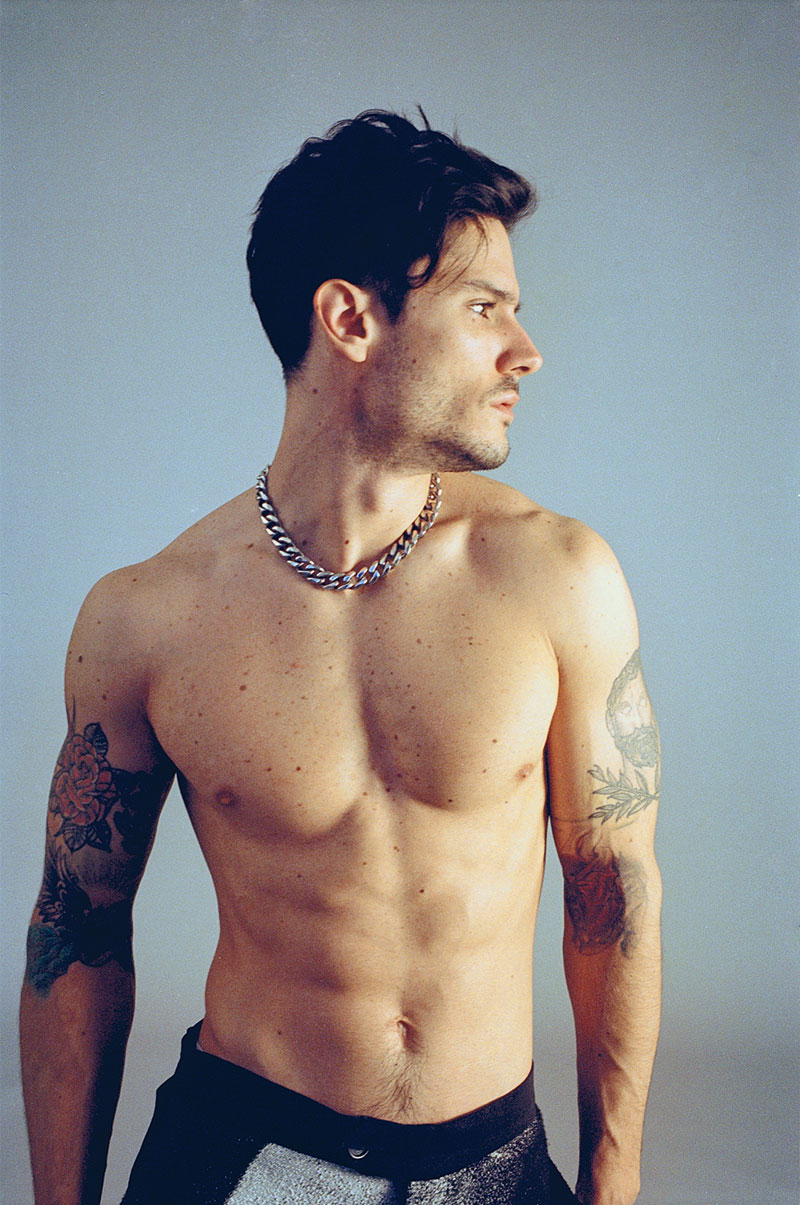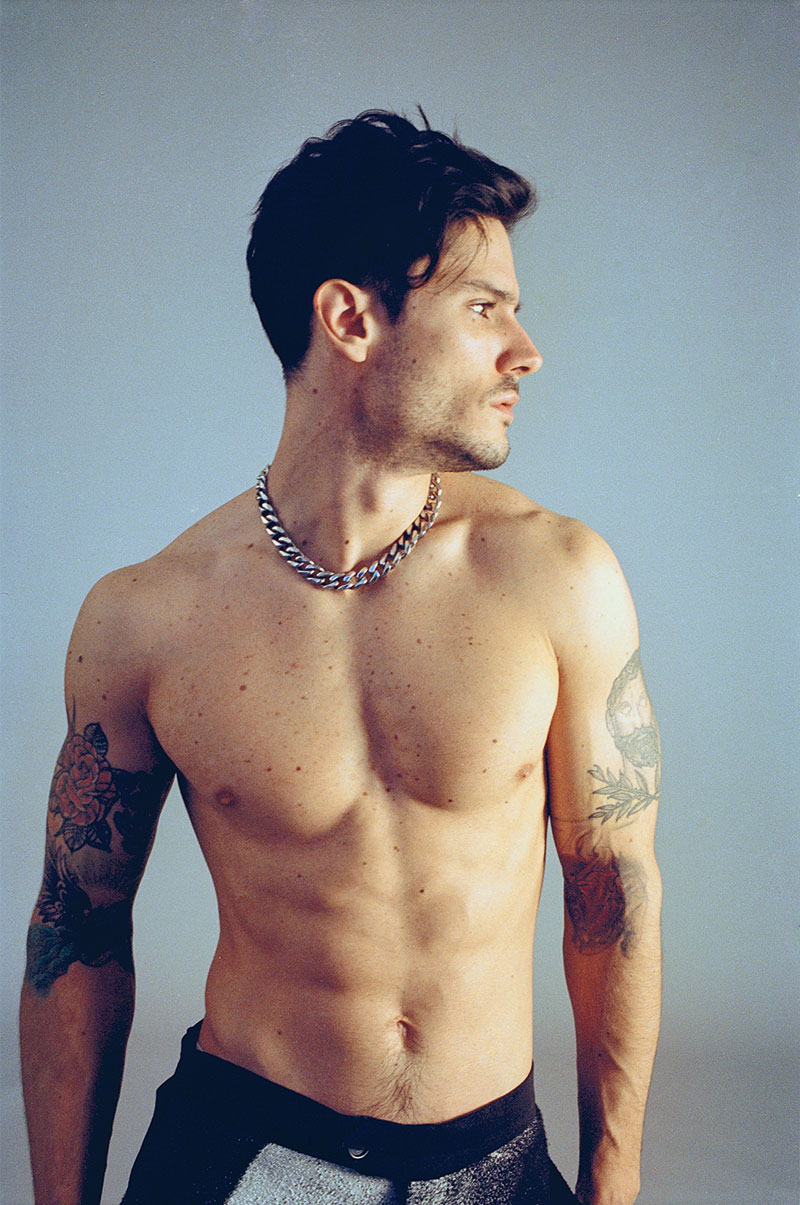 First things first, before the deep stuff. Could you introduce yourself to us?
Hi Fucking Young! I'm Diego Barrueco, I'm 28, and I work in the fashion industry. I started working on social media about 10 years ago. Shortly after, I was scouted as a model online and moved to London for work. I was born in Murcia but raised in Salamanca, Spain, where I lived from the age of eight until I was 20. I have been in London for six years now. Nowadays, I am focused on the design aspect of fashion, especially on my brand Almost Home, which I have been working on pretty much every day since March and hope to launch in a few months' time. Urban fashion and culture are two of my passions, but I also like playing sports, especially football and Crossfit, I am pretty active: I train at least four to five days a week. I take inspiration from several places and industries. Mainly art, architecture and the fashion scene from the 2000s.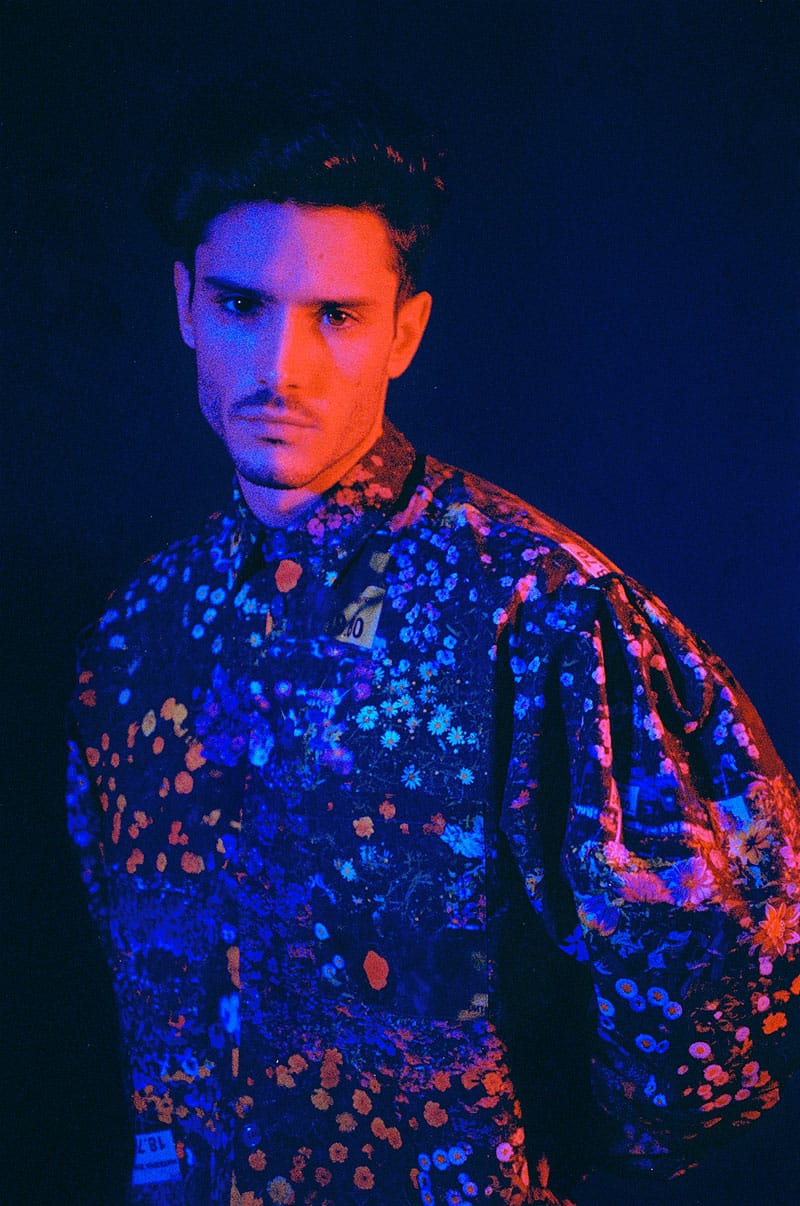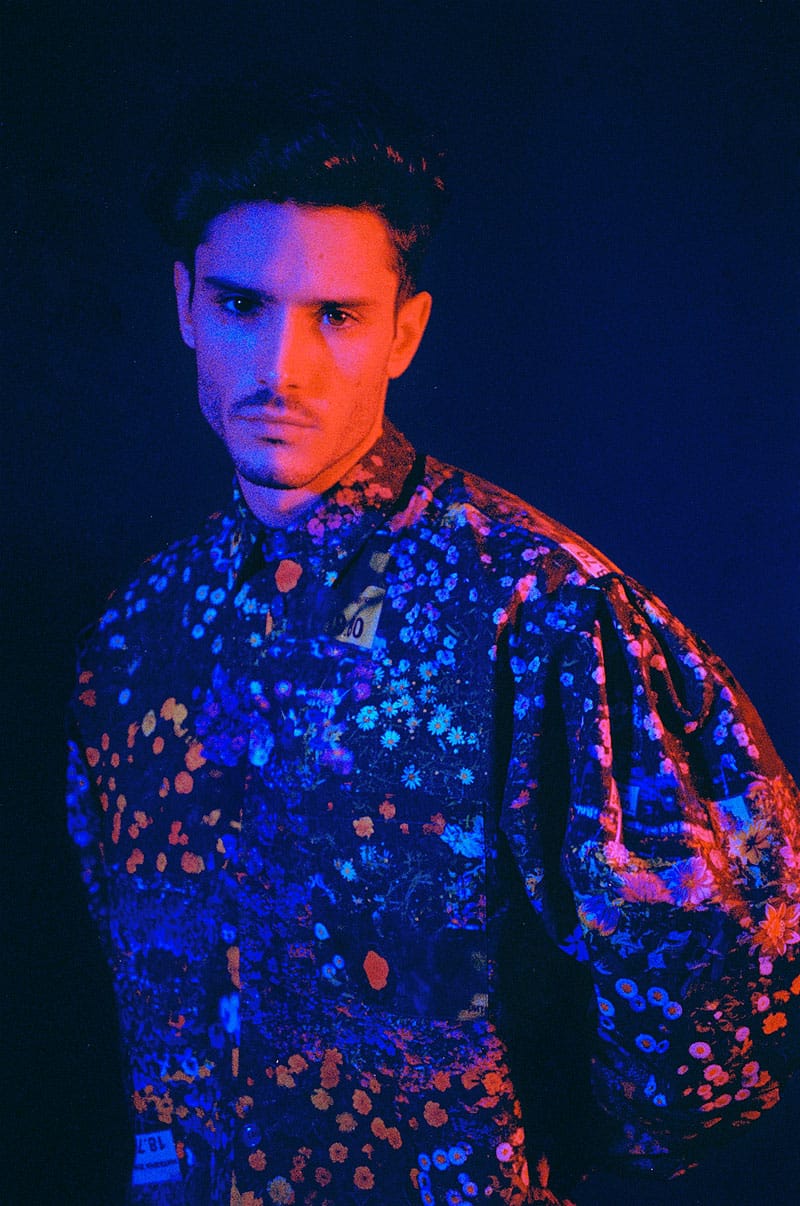 Taking things back to the very beginning – tell me how it all materialized for you.
I created a Tumblr account in 2009 circa, where I started posting photos of me and my friends on there and people started following me. Then I got scouted online and moved to London to start working as a model. When social media became a paid industry, clients started contacting me. I eventually focused more on my personal brand than being a model, which is something that I didn't really fully enjoy, personally.
Three words that describe your best self are…
Simple, straight-forward, calm haha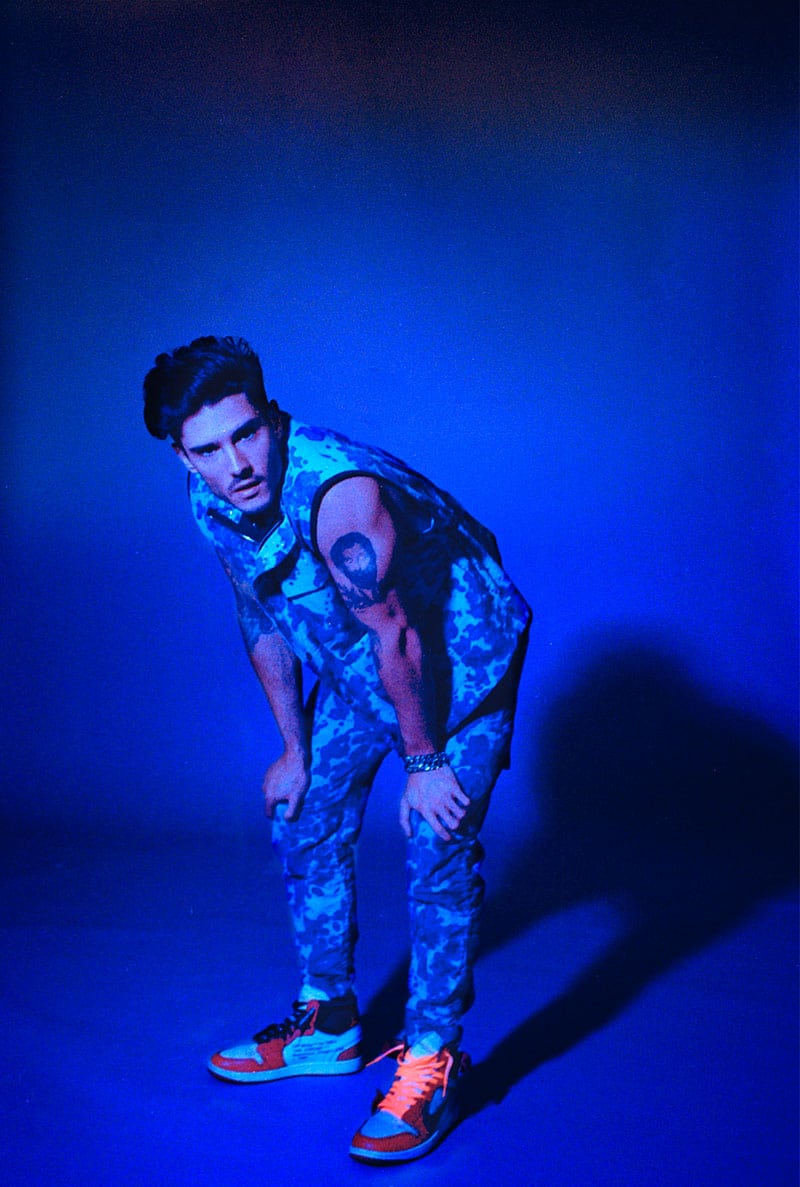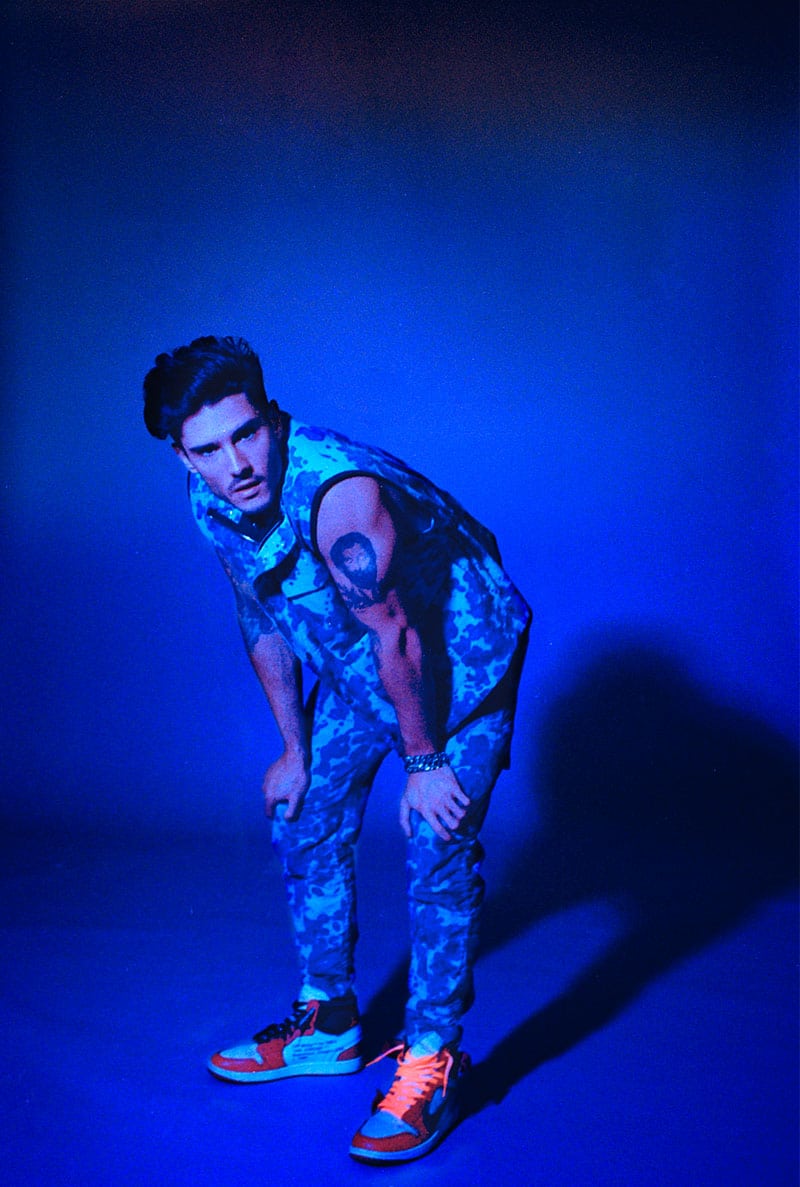 How were you discovered/scouted? And what were your first feelings when you happened to sign your first contract?
I was asked by Luis Venegas to do an editorial for EY Magateen. It was my first modeling job. When it was published, several modeling agencies contacted me, and I signed for one of the biggest ones in the world. It was weird cause I never planned on being a model. It was a period of my life where I was a bit lost, I was studying at university, but I didn't really like what I was studying (English Philology) and wasn't motivated about it. The opportunity to move to London came and I didn't doubt it for a second. I came here for two weeks and ended up staying until today. It's not all gold for models though, particularly because when I moved here, I didn't know anyone, I had three jobs to afford living here and modeling can be one of the toughest and most inconsistent industries. But of course, I've loved each day of this journey and made me learn so much about myself.
Who's been the dream client to work with?
I'm so lucky I can say I have worked for some of my favorite brands, but I always love working for Louis Vuitton and also Nike when it comes to sportswear and training.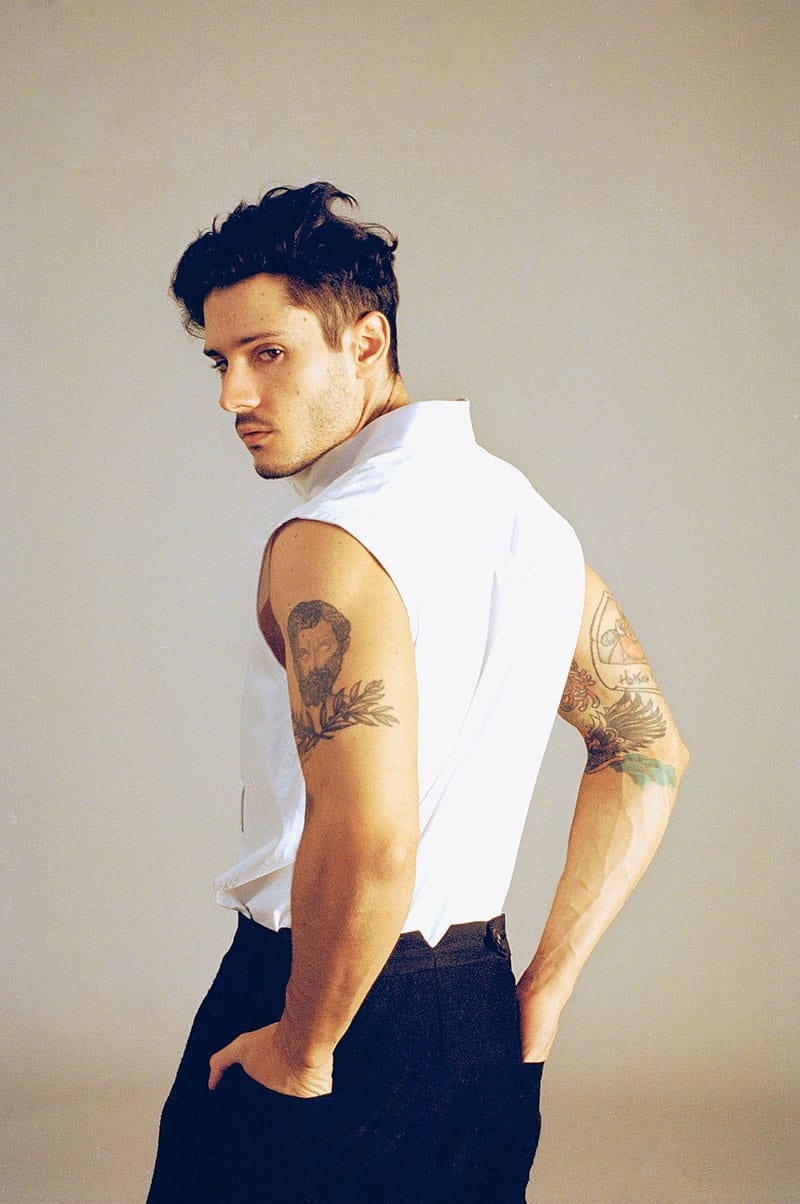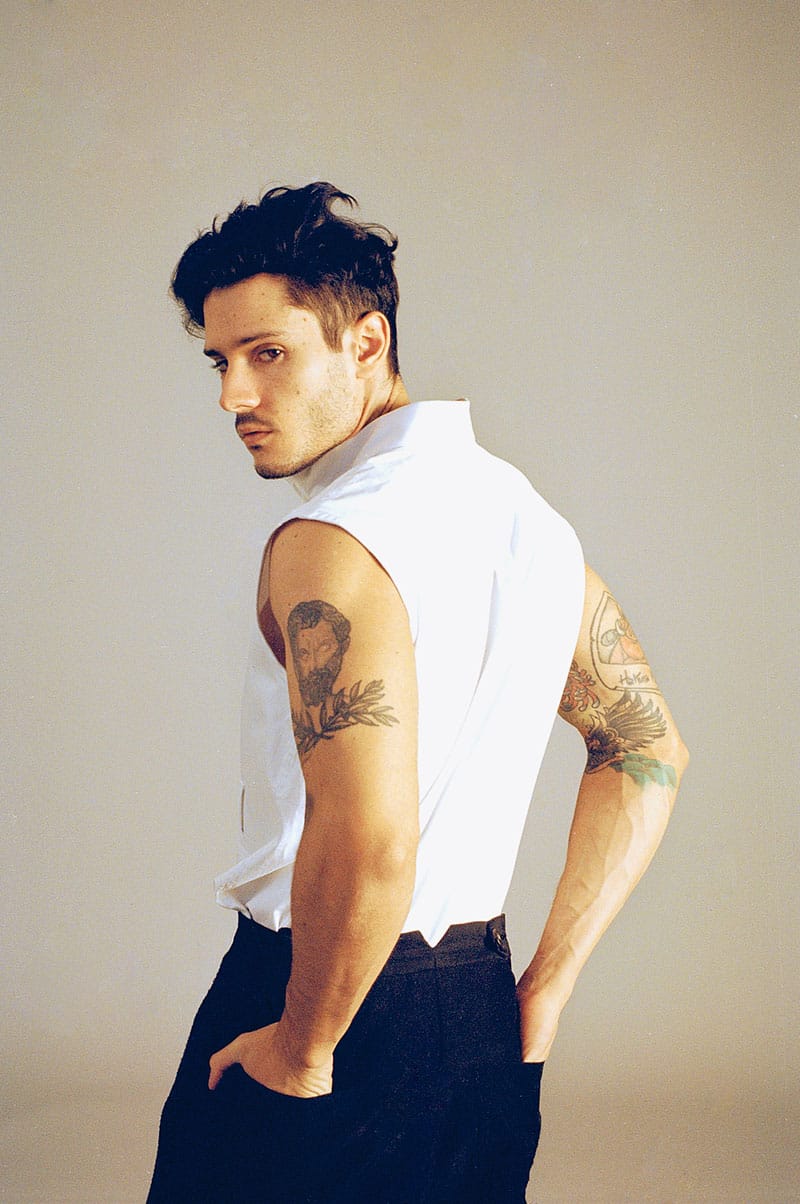 Favorite modeling experience so far?
Just being able to travel to all the places I've been, and also the people I have met in general.
How's it been for you since commencing?
I feel like each year it gets better. I'm still excited about Mondays, which is something I always look forward to. At the beginning it was hard like I said: I had no friends here, working multiple jobs, paying bills and not knowing where my modeling career was going to take me it really wasn't a nice feeling, but all the hard work paid off and today I'm so happy that I did what I did and I'm doing what I'm doing. Now I can rely more on myself rather than on "my bookers" since brands want to work with me as Diego and not as just a model.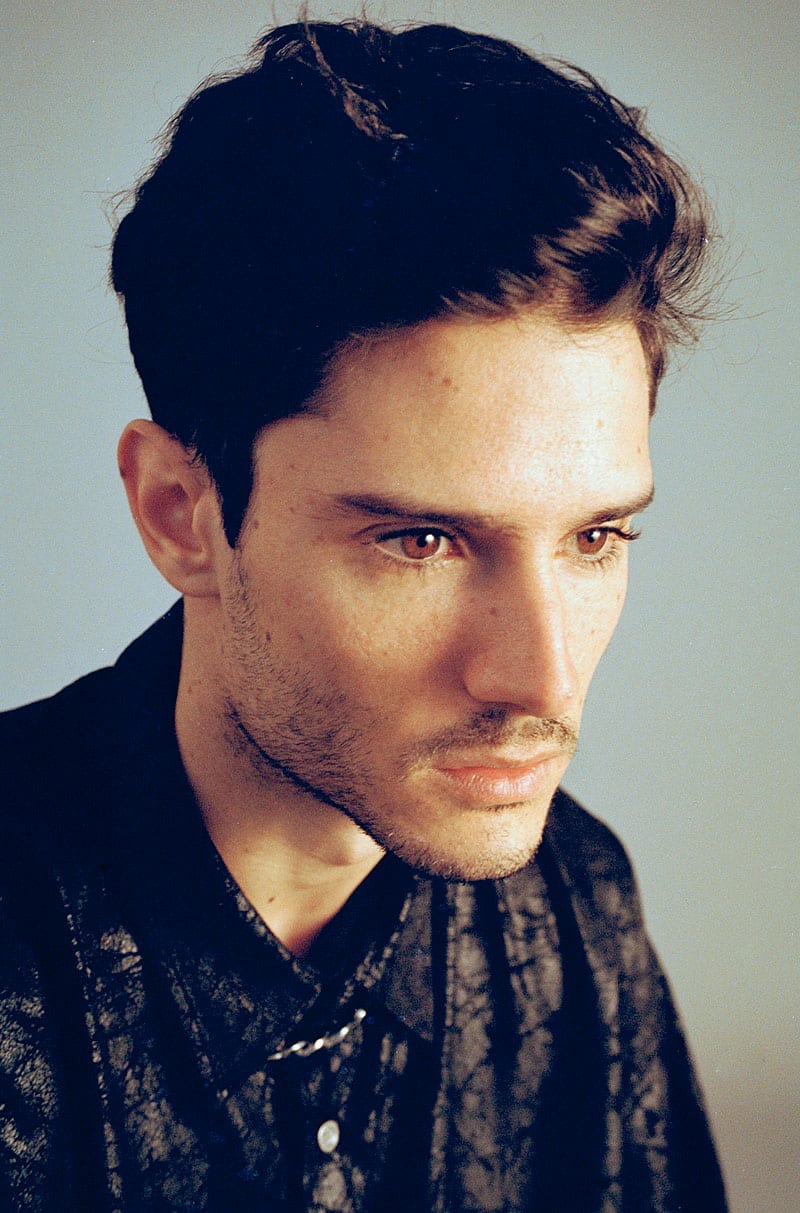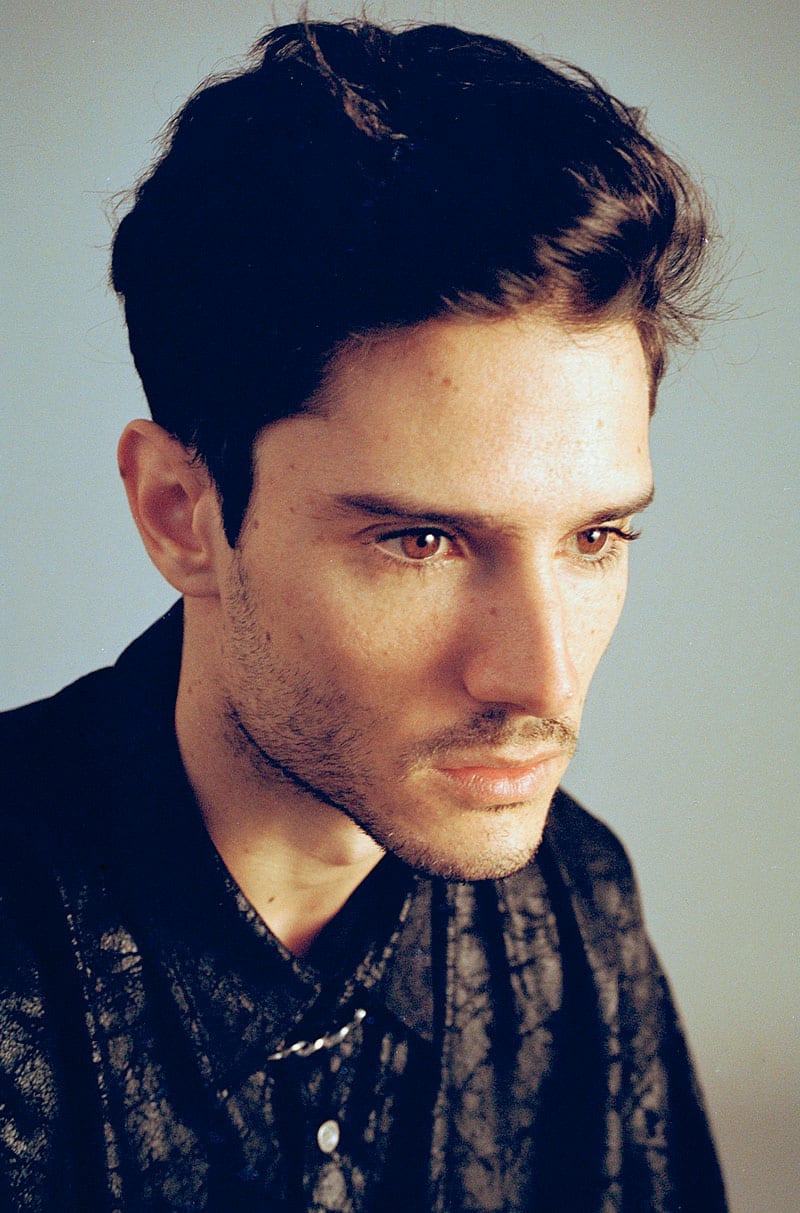 Could you give us a fun anecdote about yourself?
Not sure if fun, but I studied in Ireland for a year, which is pretty random.
Essentials to bring along your travels for a last-minute job are…
Paracetamol haha! I always get the worst headaches traveling
How do you react to trolling and online criticism?
I have never been able to take someone seriously if they are people that I don't know/don't know me. Especially people who judge from their couch. Most of them are teenagers or really young kids who are blinded by hormones and can't really think much.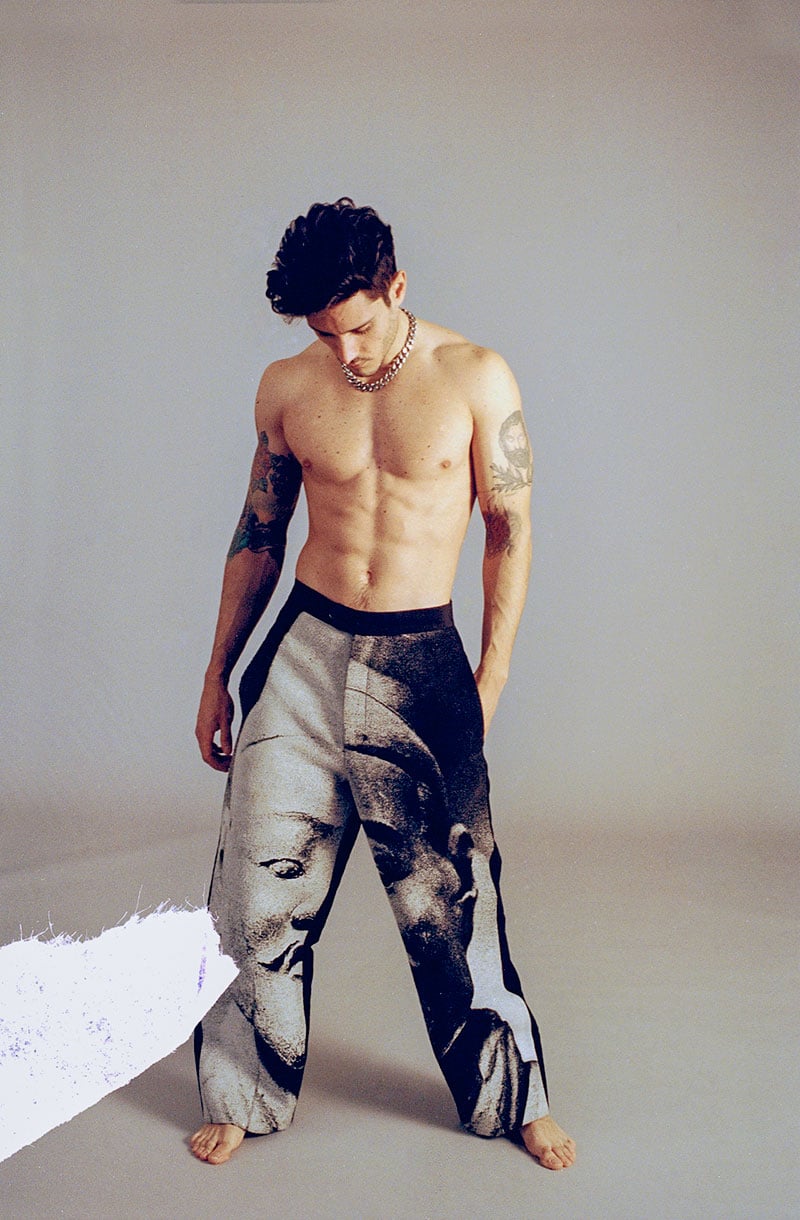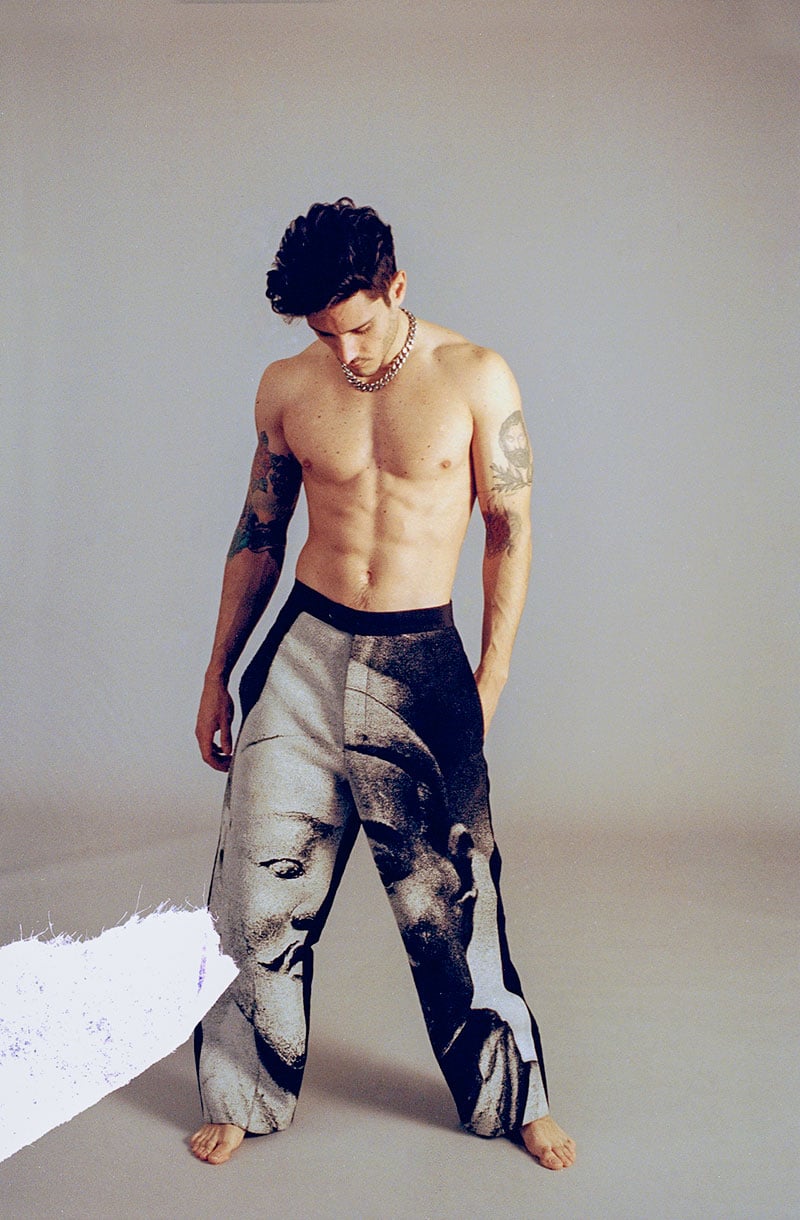 What are your thoughts in regard to the whole Instagram thing?
I think Instagram and social media, in general, is probably one of the greatest tools ever invented. But we all know these things can be amazing if used for the right reasons or horrible if you are misusing them. It's a great platform to allow people to show their worth in equality of opportunities and if you are good at what you do, Instagram can help you massively. The problem is when people try to rely on Instagram to save them from the monotony of their lives, but they can't really offer anything interesting to the rest of the community, and this is what a lot of people can't see. I think I can speak about it since I have lived through the evolution of social media and have been on it for way longer than most people, so I can really understand all of it.
Do you feel empowered through your social media channels? If so/not, how come?
Definitely. For people like me, social media is basically the profile we want to show to people, it's like our portfolio, our CV. However, it's not who we are. We all do things that wouldn't post online cause it's not cool or whatever, but that's who we really are. I also feel quite free to post whatever I like and most of the time I do it. My profile is a mix between my aesthetics and the things I like, my fashion sense and my training.
I imagine that due to your kind of occupation, you tend to travel a lot. What's your favorite city and why?
Yeah, pretty much every week or every other week I'm on a plane. Every city is different, and I don't think I have a preferred one. I loved Australia for its beaches and food (my girlfriend is from there), but I also love going to Madrid and seeing my friends and family there. Still, I need to go to Tokyo which I think I am going to love!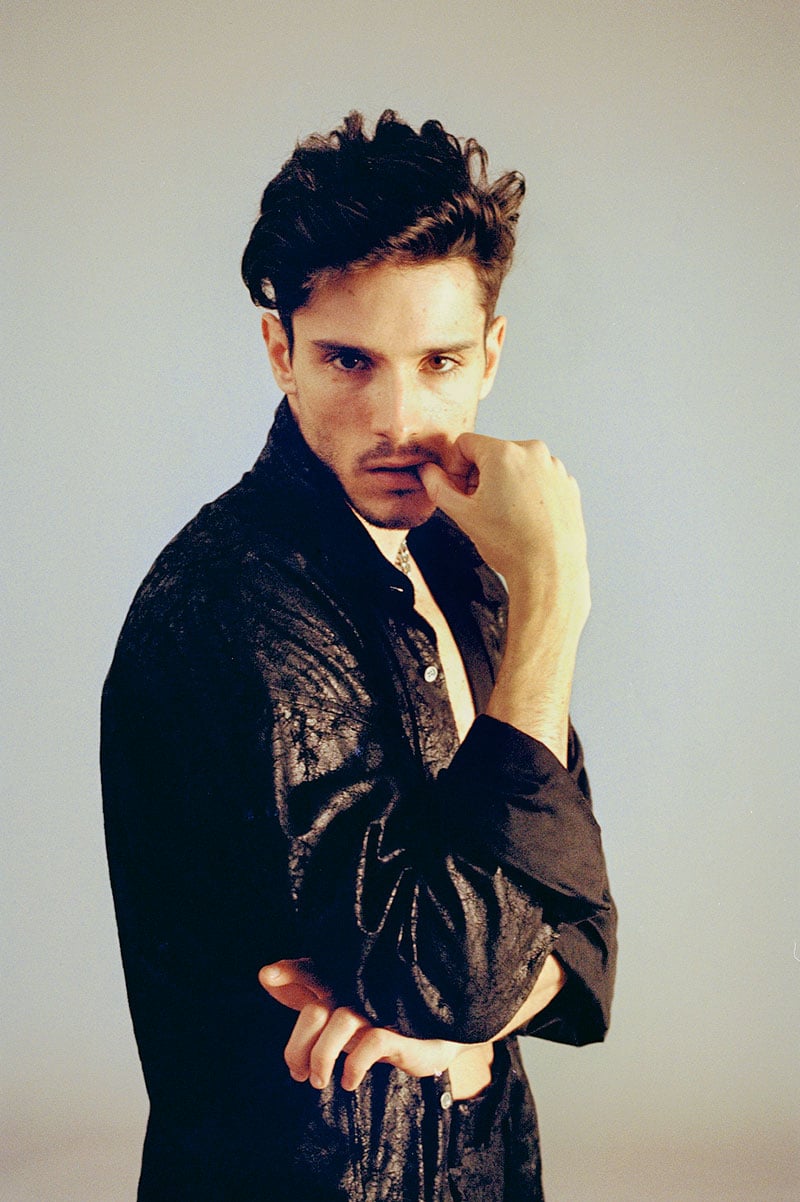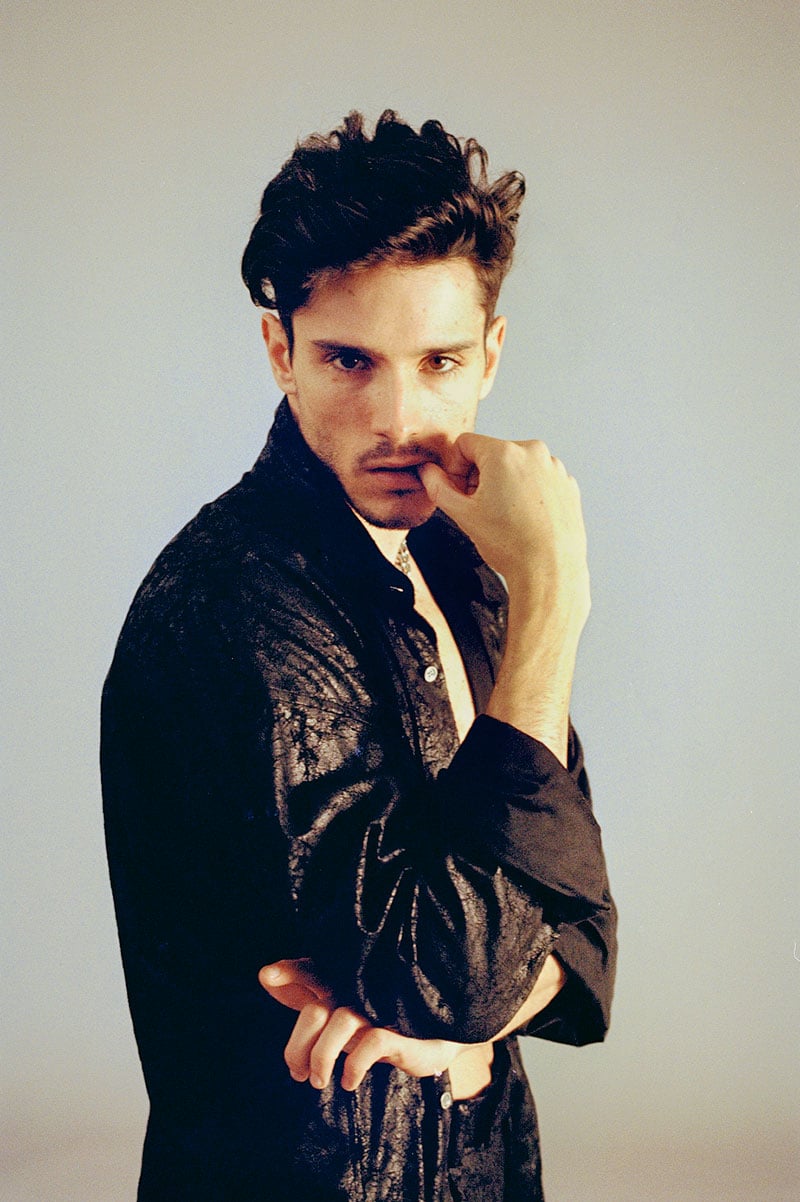 I've noticed your working on a brand concept. Could you narrate how it all began?
Yeah, my brand is called Almost Home. I've been developing it for a couple of years and I finally found the perfect team to start making clothes with. It is something I am enjoying way more than I thought. Putting my taste into clothes and being able to wear your own brand is a feeling I can't explain. I'm working with my friend Luke on it and we have a team of investors behind helping us with everything we need so we just have to focus on the creative process, which is truly amazing. I actually met Luke through modeling (he works for a brand that booked me as a model). Thus said, I feel everything happens for a reason.
What's the ethos behind your brand?
Almost Home comes from the feeling I have had since I entered this journey. And I feel most creatives can relate to this. Having to constantly leave the comfort zone, traveling all the time, leaving abroad… it's a feeling similar to the one you have when you're not home. London is basically home for me now, but at the same time, it's not. Our clothes are going to be a reflection of all this, so we want to create comfortable clothes, easy to wear, mix and match, durable and of course pieces that go with my style. Can't wait to show you! For the moment I am posting pics of the process of creating the brand on my Instagram.
If you could choose someone to dress, who would it be and why?
Perhaps Justin Bieber. Love that guy to bits and I feel like he needs a bit of help with his outfits sometimes…
What's been the most enlightening aspect of your career thus far?
Undoubtedly, moving to London. Coming from a small city in Spain it was such a big change. I love this city so much, it inspires me in fashion, art, ideas, living a different culture. I feel like it has everything I need… except for the weather, but you can't have everything.
What do you wish you could have done differently throughout your journey?
Honestly, probably wouldn't change a thing. Everything I've done in the past has led me to where I am today, and I love being here.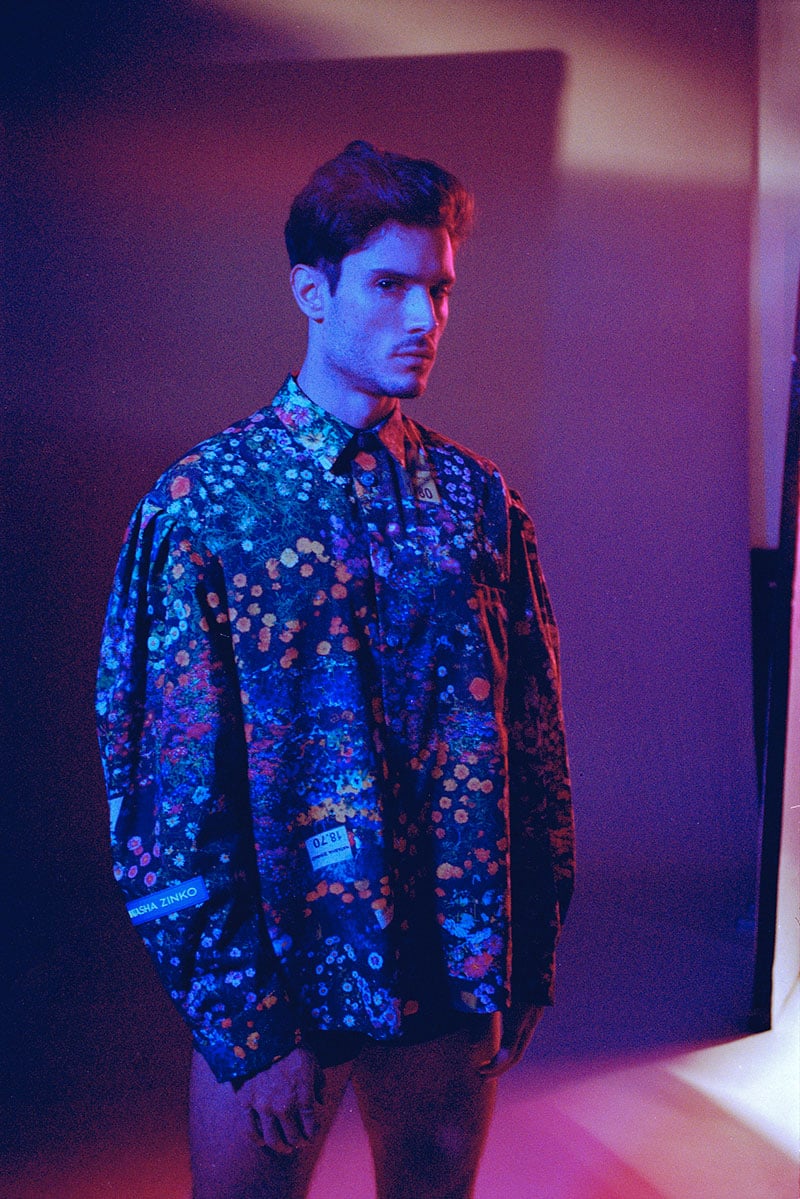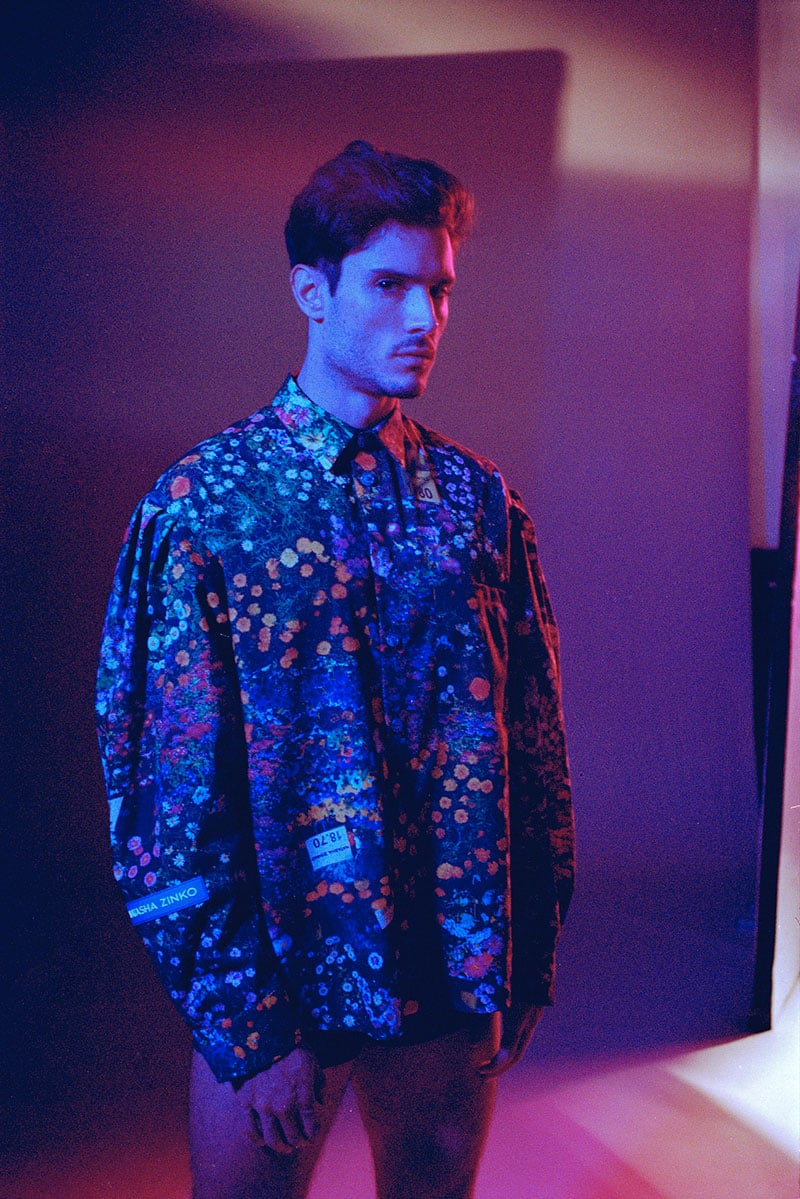 Any major inspirations?
I take inspiration from so many places, in Art from people like Condo, Kaws, Picasso; designers like Virgil Abloh and how he mixes concepts or Justin Sounders. Also, Pharrell has always been my inspiration in fashion and music with his fashion sense and his music in the mid-2000s.
Who would you like to be remembered for?
Someone who stayed true to himself.
What's the wisest lesson you've learnt being in the industry?
Modeling is always a plan B, use it as a tool to help you work on what you want to do.
Any advice to give the young wave of aspiring models, wanting to venture into such field?
I'd say modeling can be a great job but also one of the toughest, and it only lasts for a couple of years, so you better have a backup plan. Other than that, if it what makes you happy then go for it, keep an open mind at all times and don't be afraid of meeting new people, you never know the role they can play in your life in the future!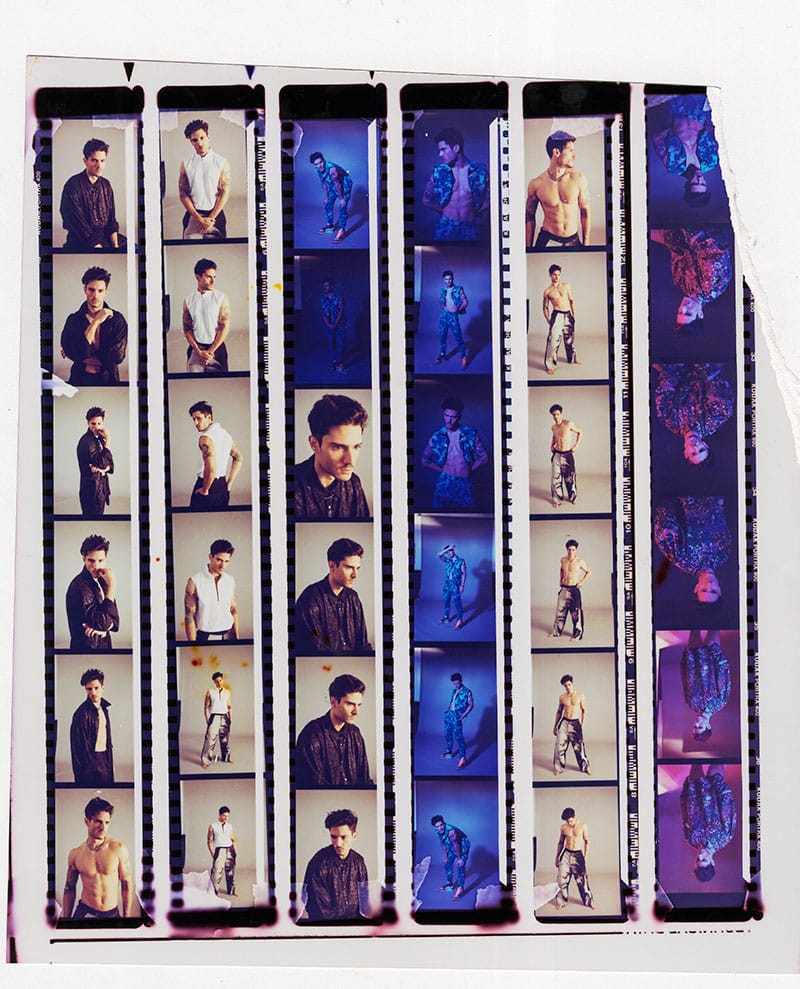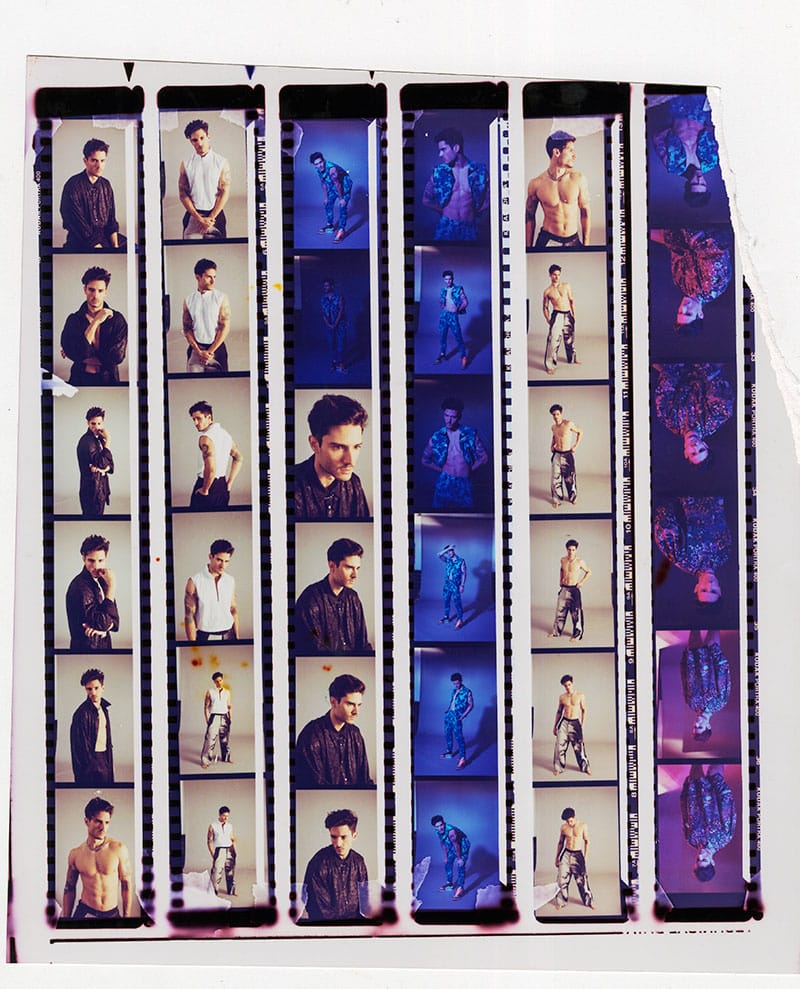 Photography: Jo Fetto @jofetto
Stylist: Gianluca Cococcia @wowgue and Martina Ghia @martinaghia
BRANDS: Pronounce, Almost Home, Ocularis, Off-White x Nike, John Lawrence Sullivan, Xander Zhou, Natasha Zinko.