Tranoï has built a community of highly creative designers over the years, and we are excited for this year's menswear edition at the Palais de Tokyo from 21 to 23 January 2022. Like Paris Fashion Week, this season is a mix of digital and physical made up of twenty designers. Buyers and retailers who can't travel can book appointments for The Live Streaming Studio and for those in the fashion capital, the team is making every effort to guarantee the security of everyone.
This year is very curated with a strong focus on new tailoring, streetwear, genderless, and suitability. Some designers we have been following from previous seasons and others we are excited to discover. If anything, the selection is fresh and marks a new era. While we have to wait to see what Fall Winter 2022 has in store for us, we are checking out the designers in anticipation of their upcoming collections.
Designers to Watch: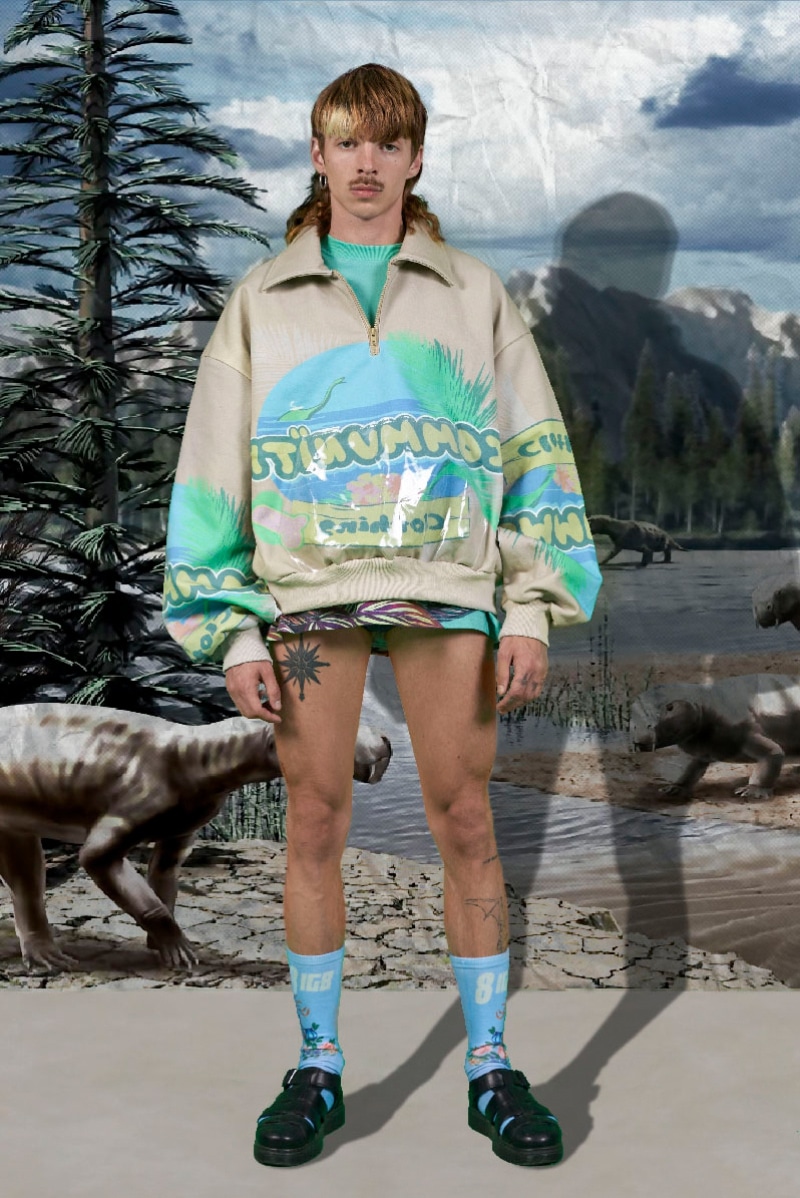 8IGB community clothing is a high streetwear skate lifestyle-inspired brand, based on strong graphic and dual meaning slogans which often have a spicy twist. The French brand stocked in some of our favorite stores including WUT Store Tokyo, was born in a small building at #8 of a little alley in the 18th district of Paris.
1377 from Russia is the manifestation of independence, determination, absolute acceptance of yourself and others. A kind of progression of creativity expressed through oneself.
Atxi is the meeting of the rural and pastoral history of the Basque Country with contemporary aspirations. Inspired by the Basque Country, its land and its heritage, the collection is made up of noble and local materials.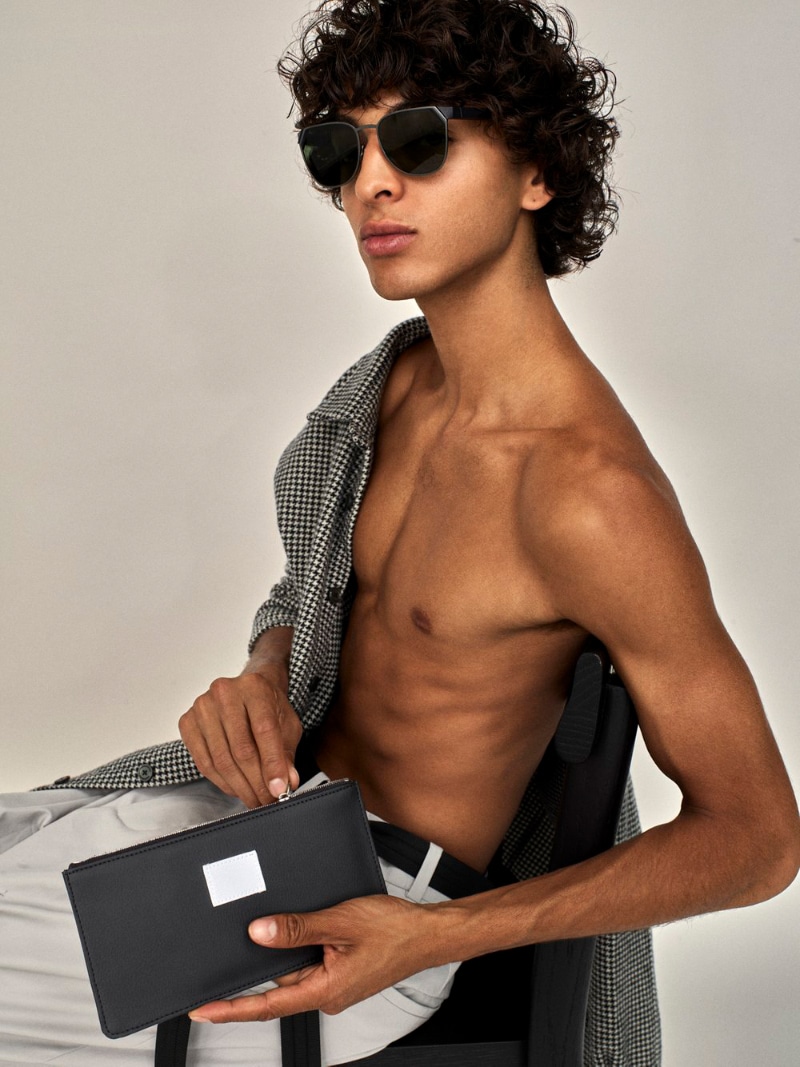 By Guim was founded by Guillaume Larquemain, aka Guim. In 2021, in the middle of confinement, he took the time to define his vision of tomorrow's and founded "by Guim", high-end accessories made of apple canvas exclusively in France.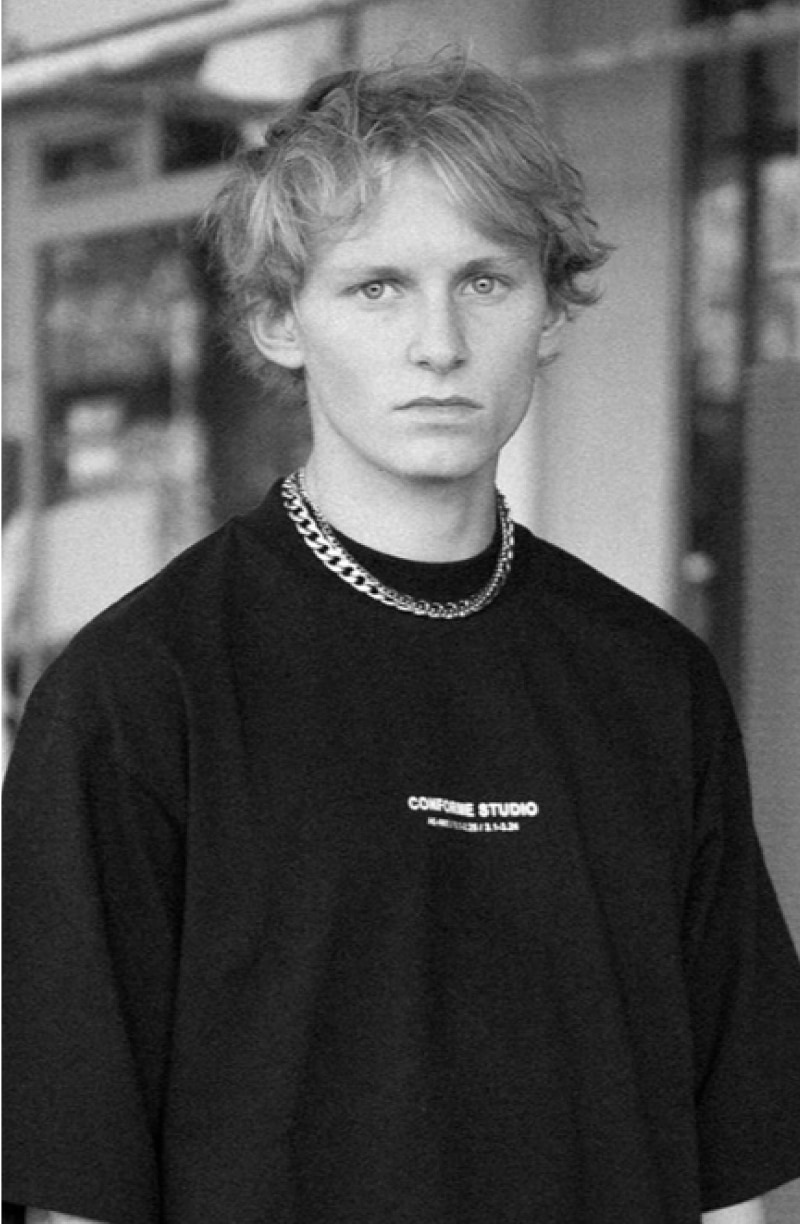 Conforme Studio delves into a dystopian universe through a dark and enigmatic prism suspended between fiction and reality. Drawing from past and present cultural references to fashion. Each creative output conjures concepts and ideas that challenge mankind's influence on our environment – and vice versa.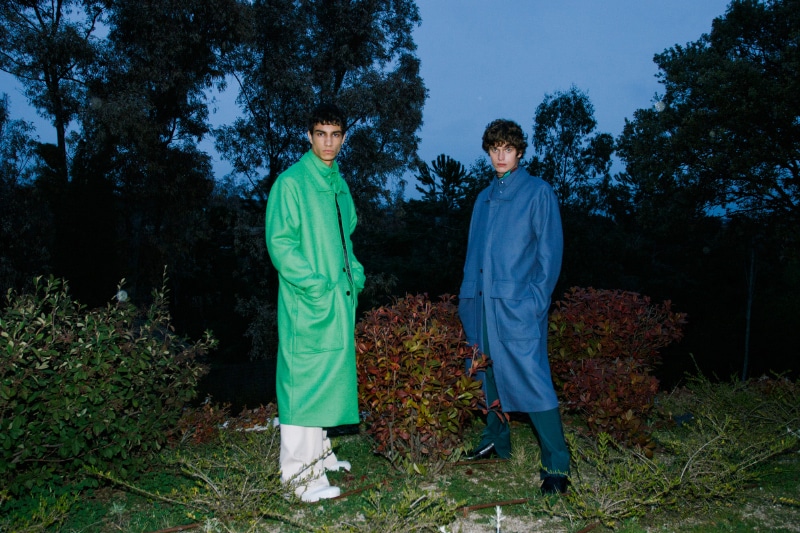 Duarte is a young brand, founded in 2016 by Carlos Duarte, which offers, intelligent, authentic, and contemporary pieces developed with years of experience in Tailoring that our team possesses.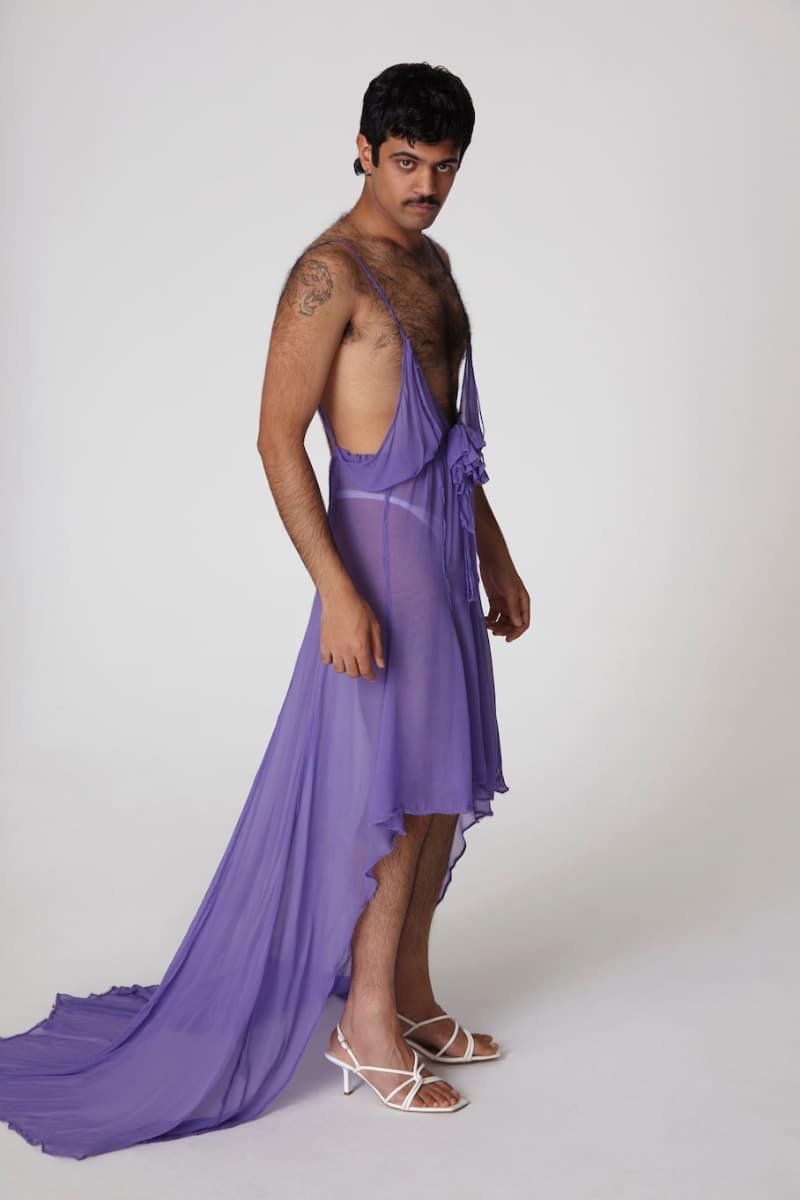 De Pino launched in 2020 by designer Gabriel Figueiredo, explores femininity and seduction through freedom and surrealism. The core of the brand takes inspiration from naïve craftsmanship, clashing "couture" aesthetics, and child doodles. Collections are built through the combination of a wide range of recycled materials with embroidery, crochet and tailoring.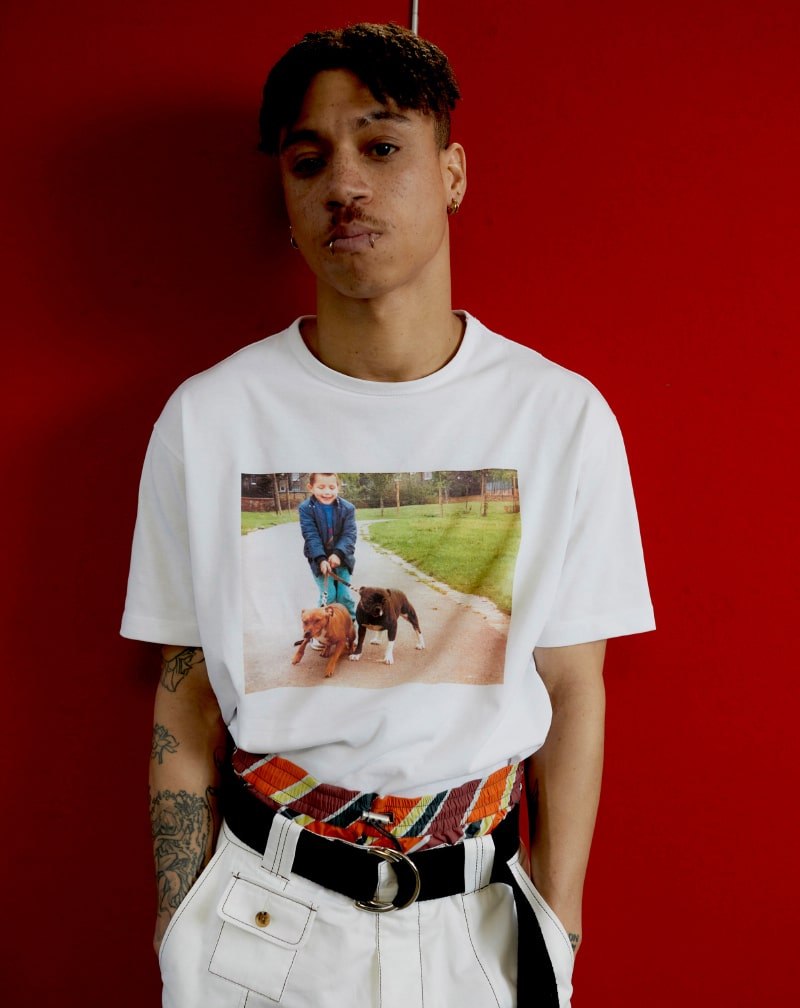 Denzilpatrick focuses on sustainability and an ongoing consideration of what that perennial buzzword actually means. Having worked for fashion companies of every scale, founder Daniel Gayle has become steadily aware of the fact that as companies grow their relationships with sourcing and manufacturing can become disconnected. The idea with denzilpatrick is to move a little slower, to be thoughtful and to create a meaningful connection between the communities who are producing the clothes and those who are wearing them.
Gunther, since her first steps at the Parsons School of Design, Naomi Gunther has been questioning the codes of men's fashion through bold, feminine-influenced collections and a definite sense of detail. Naomi Gunther defends an effortlessly chic style in all circumstances, timeless and remarkable, refined materials and ancestral know-how. Gunther will present its A/W22-23 collection on Monday, January 17, 2022.
Haikure brand's mission is to respect the planet and people via the promotion of a new lifestyle where the latest fashion trends and sustainability can coexist whilst always seeking continuous product innovation within a context of maximum transparency.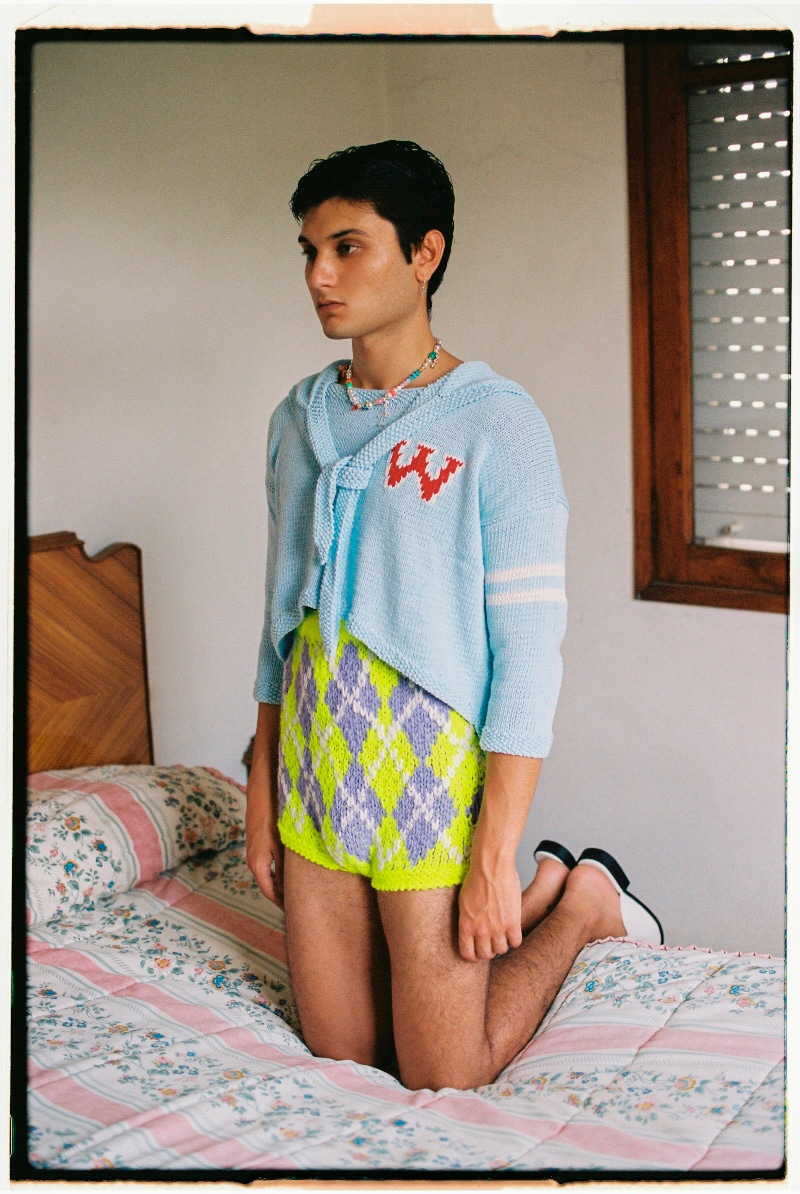 Otero created his brand when he completed his studies in fashion design as a way to build his own path into the fashion industry. Alongside the importance of cultural references for the brand's identity, Iago Otero refines its abilities on crafts paying special attention to knitwear. The result is a bold and vibrant collection that pushes the brand to a new future.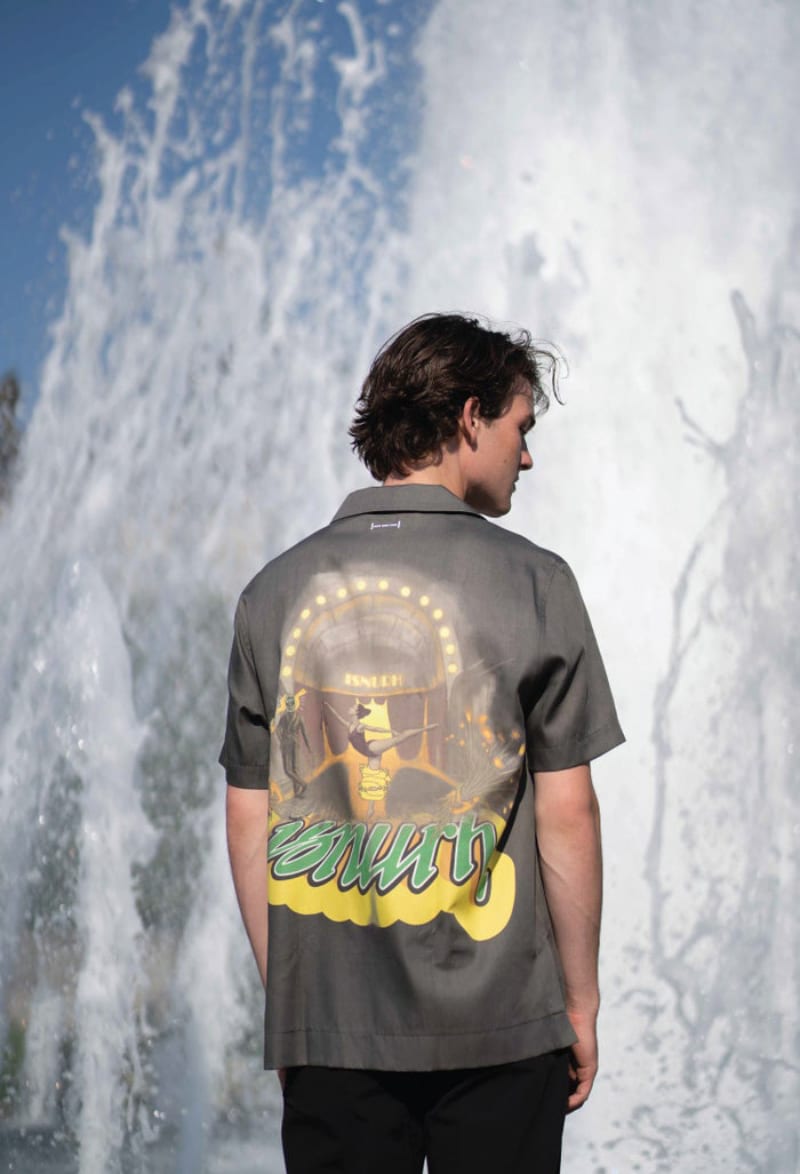 ISNURH creates detail-driven designs that roam within the aesthetics of Scandinavian minimalism. Founded from friendship ISNURH is a Copenhagen-based menswear brand with a detail-driven approach.
Jack Gomme is made up of Paul Droulers and Sophie Renier met and fell in love during the summer of 1985. Sharing a common passion for Design and Visual Arts, they decided to launch their own label. They have been renewing themselves for each collection to create this discretely elegant companion of daily life.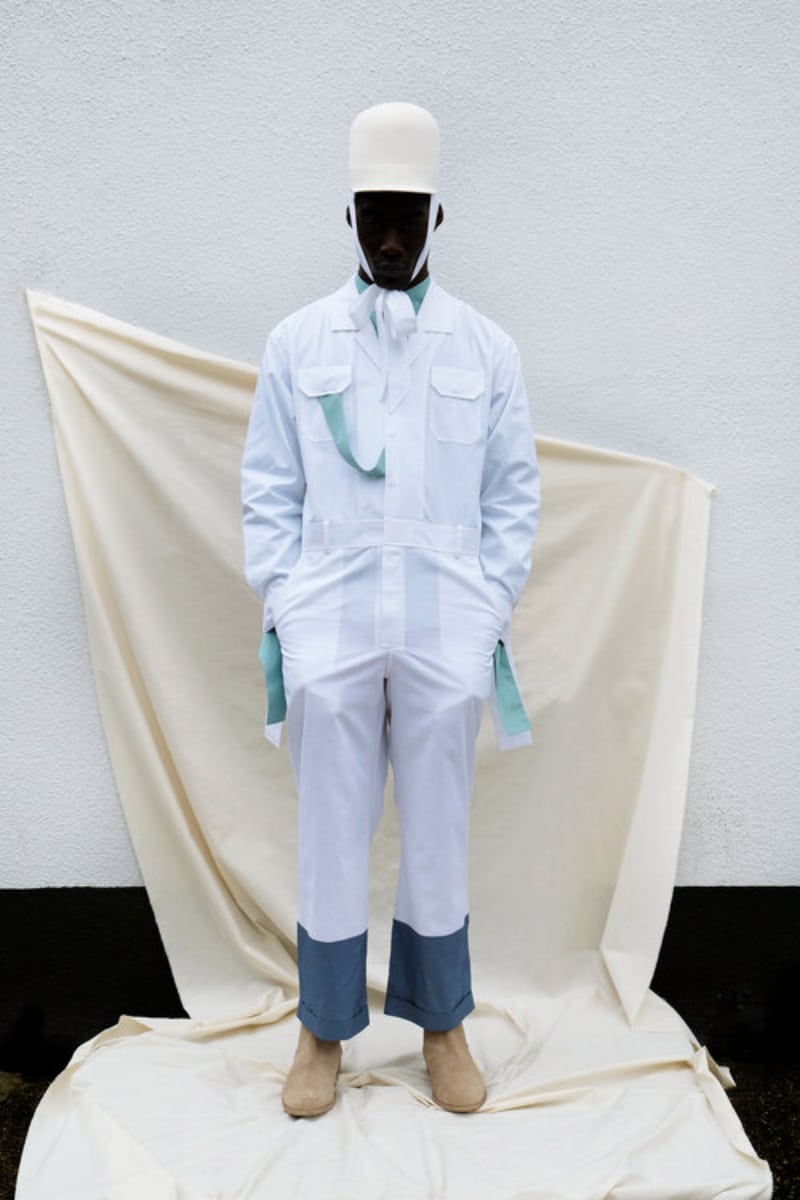 Kyle Ho choose to specialize in menswear, a field dominated by archaic rules and restricted by tradition, Kyle seeks to defy these well-established norms to spearhead a movement of more progressive and unique styling for men.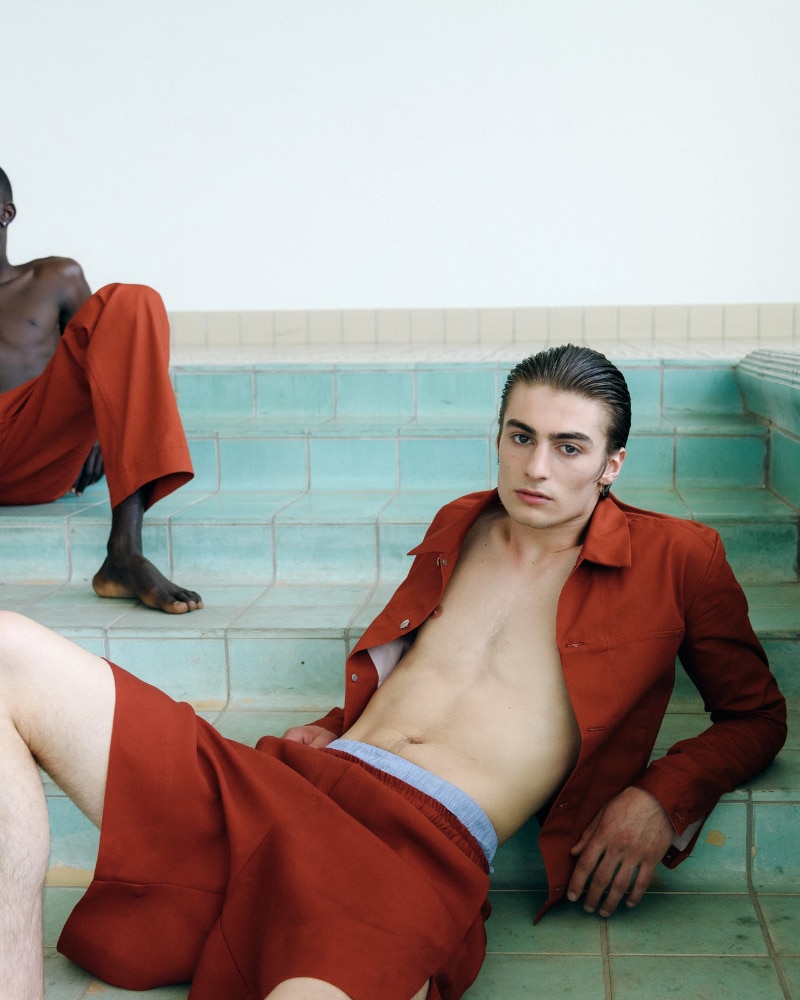 MANSOUR MARTIN takes its name from the two Belgian designers & funders: Mansour Badjoko and Martin Liesnard. Driven by multidisciplinary arts, they invite and collaborate each season with different artists: painters, design agencies, dancers, photographers…
MOUTY is slowly but surely breaking into the forefront of contemporary fashion. Operating from Paris, the brand presents a new contemporary menswear – showing a loose and suave style, a subtle and soft masculinity, the brand already has impressive stockists including Luisa via Roma.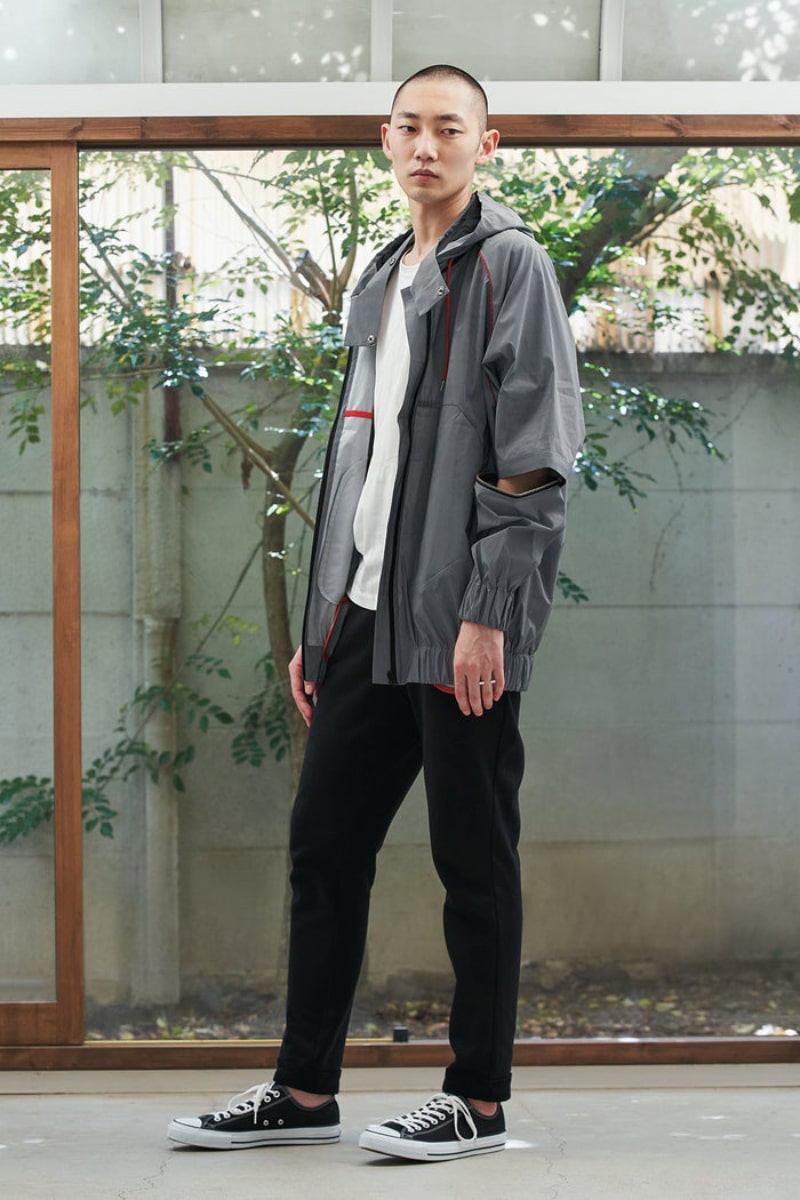 SHOHEI means 'world-peace' in Japanese. They create tactile minimalistic fashion with Japanese aesthetics with collections are built on extensive material research. Their work involves the support of local craftsmen and also to connect with pioneering textile firms that offer cutting-edge sustainable solutions.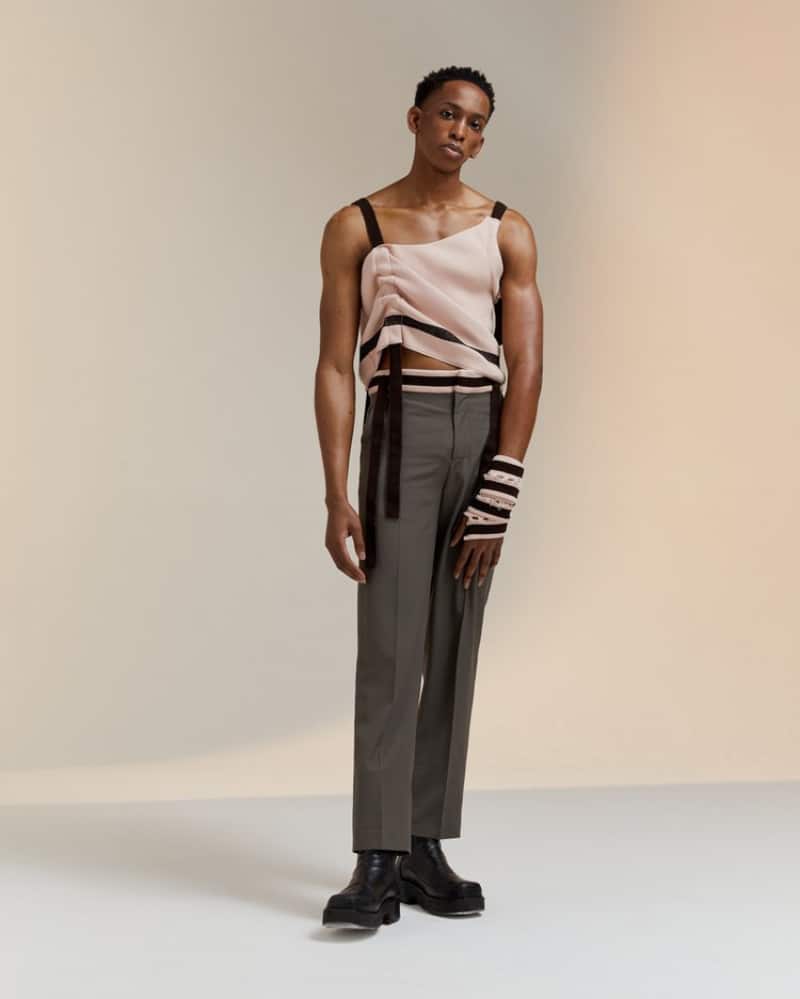 PASSARO is dedicated to creating a new future through thoughtful design and a sustainable creative process that reduces its impact on the environment. Steven PASSARO founded his eponymous brand in 2020, shortly after graduating from the London College of Fashion. It was born from the need to offer a conscious wardrobe for the modern sensible men.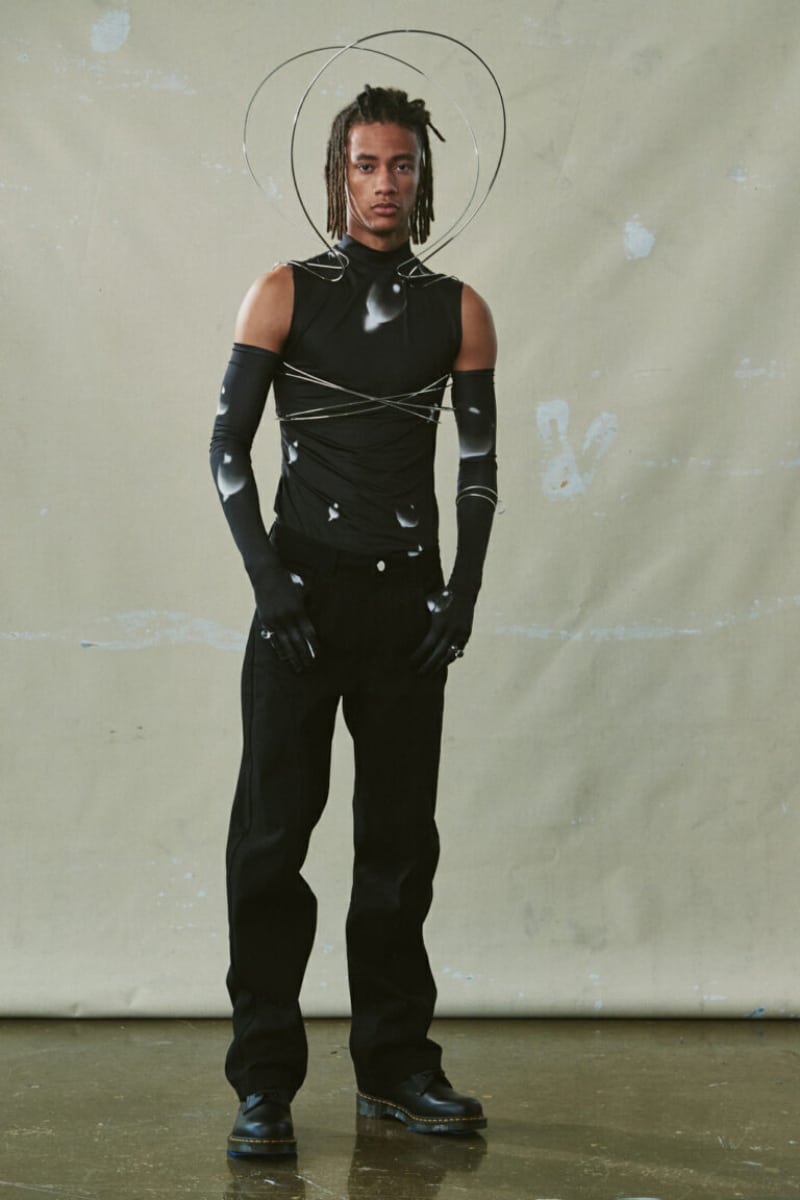 THE STOLEN GARMENT, Jungwoo Park's Central Saint Martin graduate show took an unexpected turn when his garment was stolen by a trespasser. In this new collection, he explores the fearful elements inherent to aggression and reconfigures them into subdued yet evocative fantasy.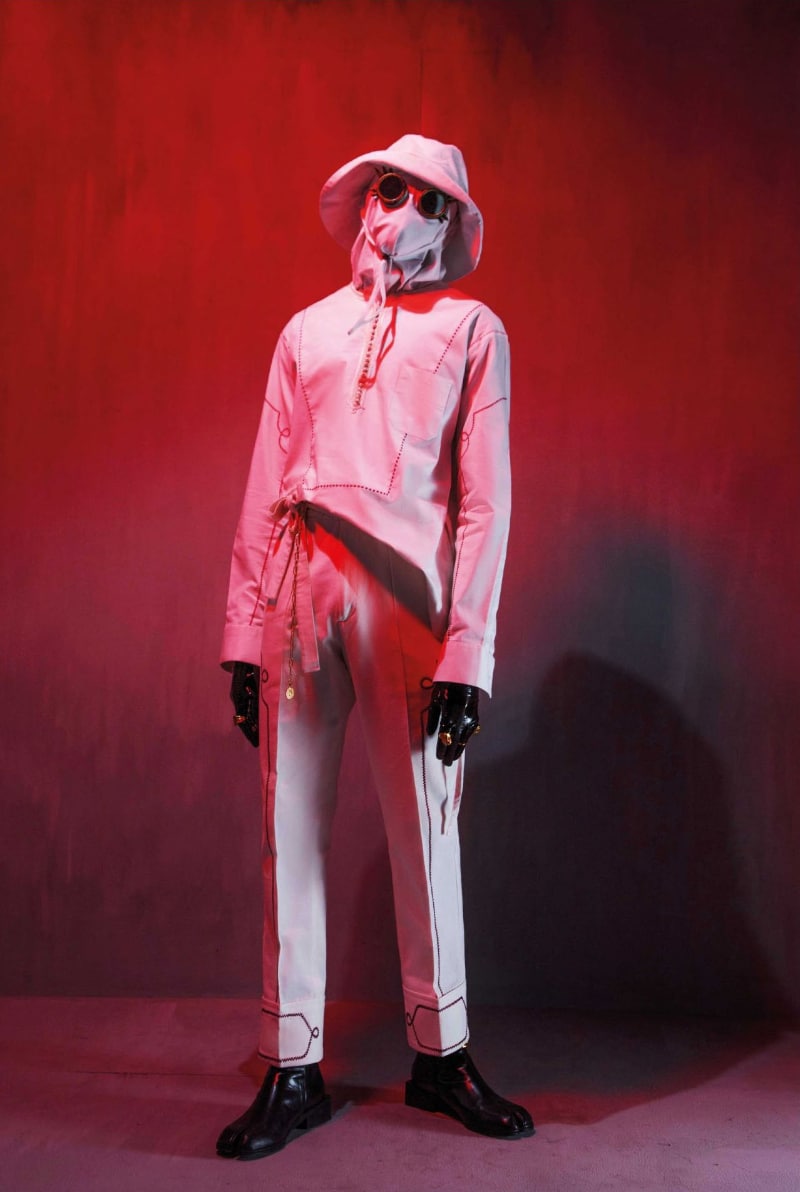 TJWHO®, founded in 2018 offers a refinement of cross-cultural imbued designs. One of their key design methodologies involves finding similarities within the African context and the many cultures of the world and exploring them to create new interpretations that are expressive, functional and vastly representative.
Tranoï Fall Winter 2022/23
21 to 23 January at Palais de Tokyo, Paris
For more information visit: www.tranoi.com