Paris Fashion Week is kicking off the runway Tuesday with the highly anticipated upcoming collection by EGONLAB who will also be joining the new edition of TRANOÏ Men, alongside Gunther, and Recoded by Aalto who will also be presenting during fashion week. This is looking to be one of the most exciting editions to date, especially as it is teaming up with London Show Rooms and a partnership with Portugal Fashion. Many of our favorite brands from last summer's edition are back including David Tlale, denzilpatrik, ISNURH, and many more.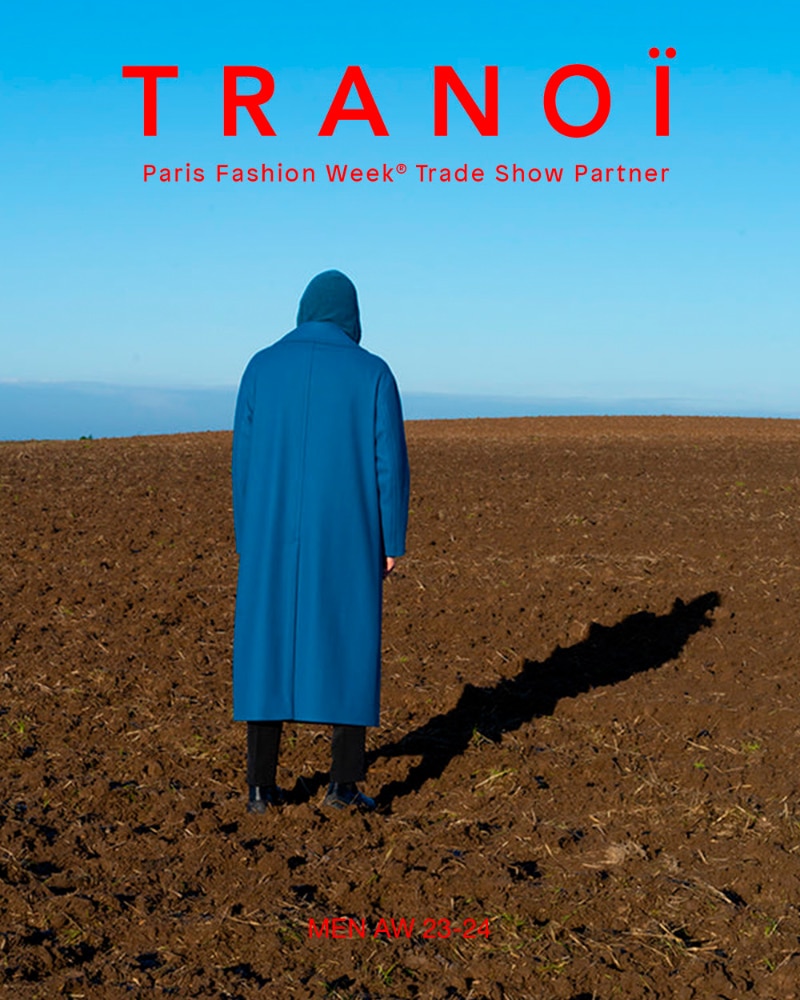 Fall/Winter will also see a strong focus on outerwear in addition to the continual gender-fluid dialogue in a consumer-based industry that is rigidly built around gender binaries. Many of the designers carry the message that nothing is cooler than being your authentic self, whether new tailoring or upcycled, and that seems to be the key trend of not only the season but probably the decade. As buyers and consumers are also become more skeptical of the impact of fashion, fifty designers were carefully selected by TRANOÏ and the Fédération de la Haute Couture et de la Mode (FHCM) organizer of Paris Fashion Week® that express the beliefs of the generation, with that in mind, we have the lineup for you here:
11.11 / 1886 / ACCEPTANCE LETTER STUDIO / AGAIN / ALL BENEATH HEAVEN / ASKYY / ATOMO FACTORY / BLXCK TOKYO / C'EST BON / CARRE Y / COME AND PLAY / COUNTRYMADE / DADAMAX / DANIEL ESSA / DAVID CATALAN / DAVID TLALE / DENZILPATRICK / EARLY MAJORITY / EGONLAB / EKIVOC / EREVAN / ESTELITA MENDONÇA / FDMTL / GUNTHER / HEVO / HUARTE/ ISNURH / ITOH / JACK GOMME / JAMIN / JOAH KRAUS / LIONNARD / LLOSA / LYPH / MAISON FLANEUR / MRKNTN / NICOLAJ STORM / ORTHODOXY / OYUNA/ PATCHOULI / PHOENIX RISING / POSSERY / RECODED BY AALTO / ROME PAYS OFF / SARITEKIN / SILPA / SILTED / SOUBI BY TAKASHI TESHIMA / TARPLEY / THE WINTER HOUSE / TOMMAZO / WEISHENG / XU ZHANG
SPOTLIGHT ON:
ISNURH was founded in 2017 with the vision to create detail driven designs for anyone who expects more than the ordinary. To stay inordinary, we are constantly evolving.
Ver esta publicación en Instagram
Lionnard offers an alternative to the classic men's wardrobe to bring sensuality and texture to the men's wardrobe, working with contrasting fabrics. From very row jean to sheer silk organza, from frayed fabrics to delicate embroidered metallic shimmers, from raw hand drawn flowers to lace inspired prints
Ver esta publicación en Instagram
Patchouli Studio, from Italy, uses ethical fabrics, recycled from certified and stocks. All garments are handmade, sum of tradition and contemporary design.
Ver esta publicación en Instagram
Weisheng creates modern vintage-inspired designs for contemporary European fashion, combining the romance of the golden age of fashion with recent innovations in the industry.
Ver esta publicación en Instagram
Xu Zhang is the eponymous menswear brand that explores the boundaries between seriousness and liveliness, futurism and retro, masculinity and femininity in modern menswear.
TRANOI MEN
19 to 22 JANUARY 2023
Garage Amelot
2, Passage St Pierre Amelot
75011 Paris
GET YOUR PASS