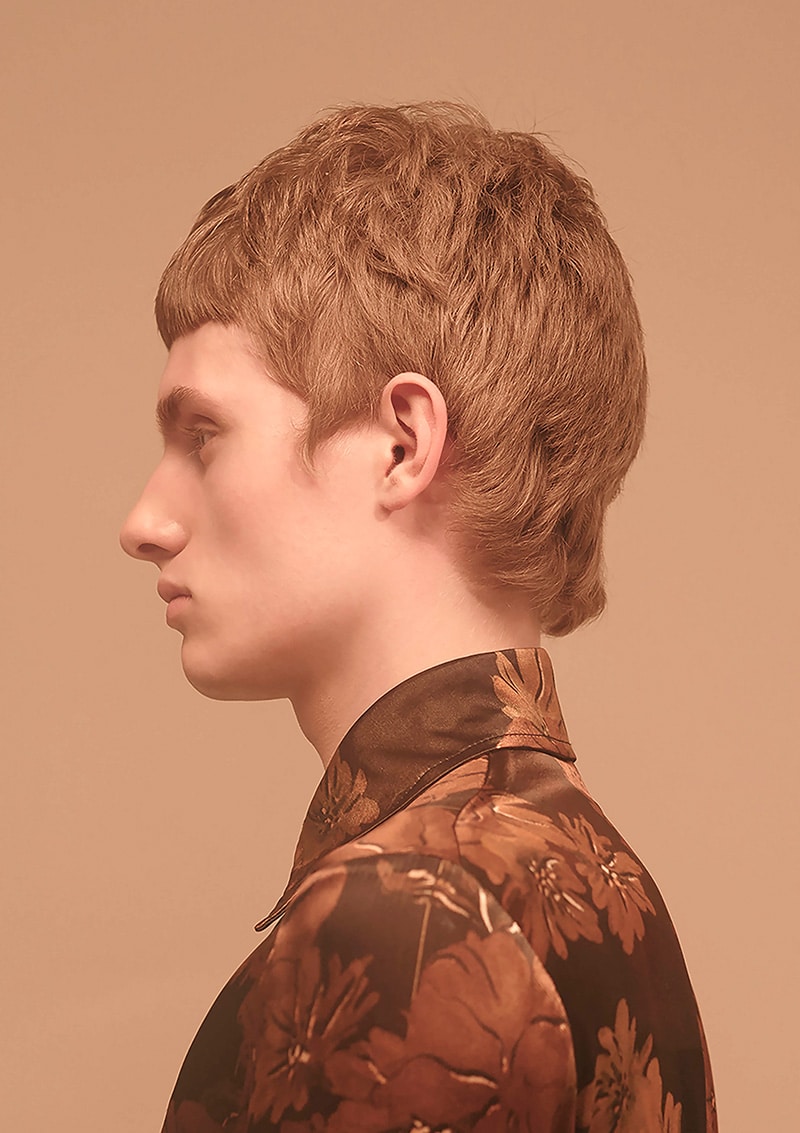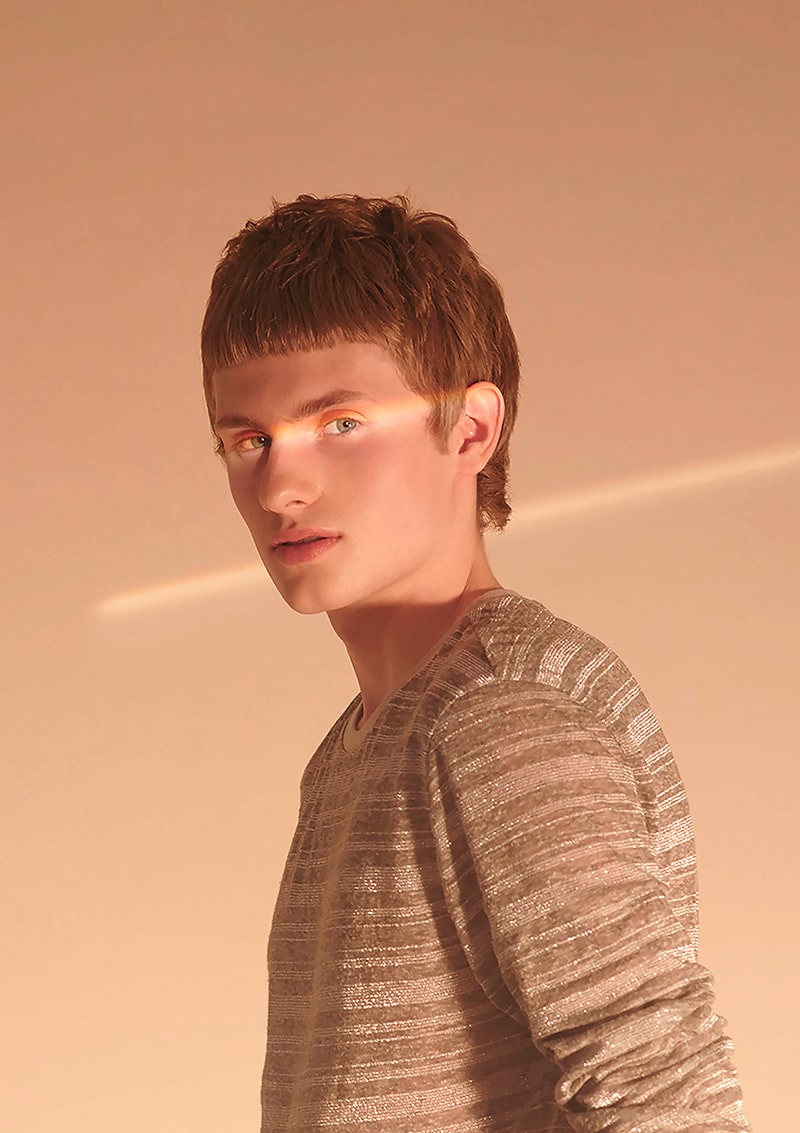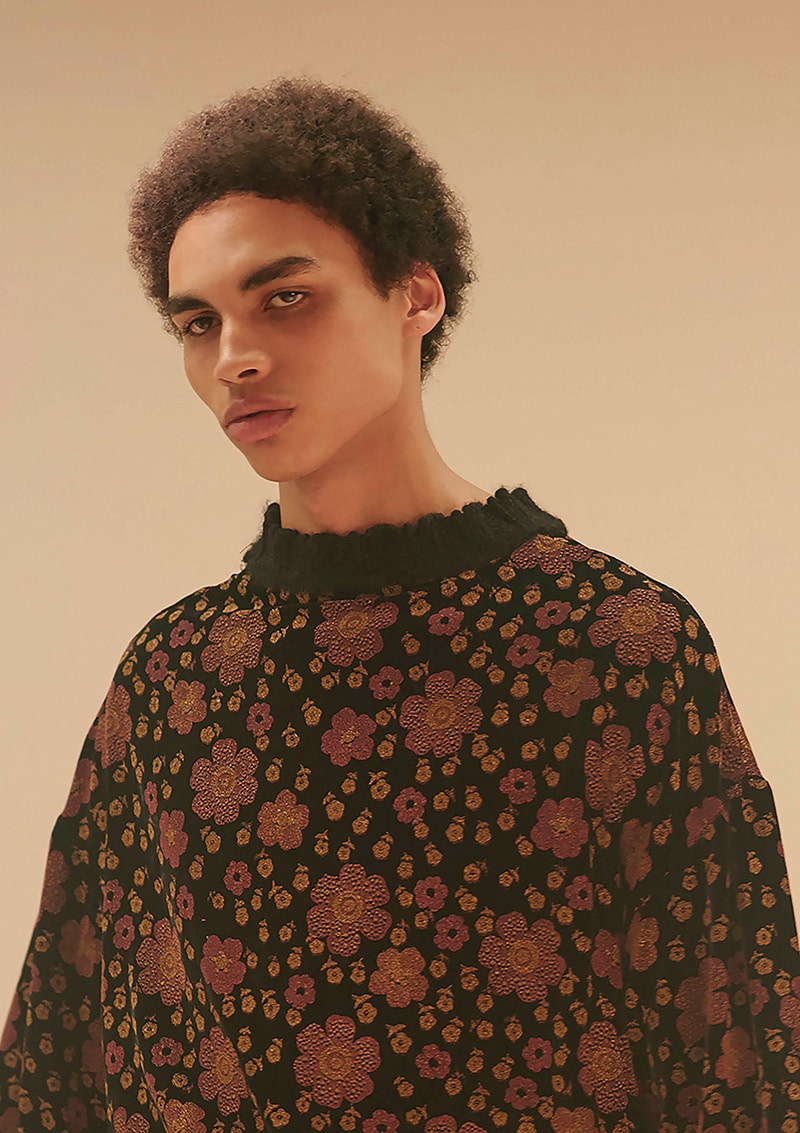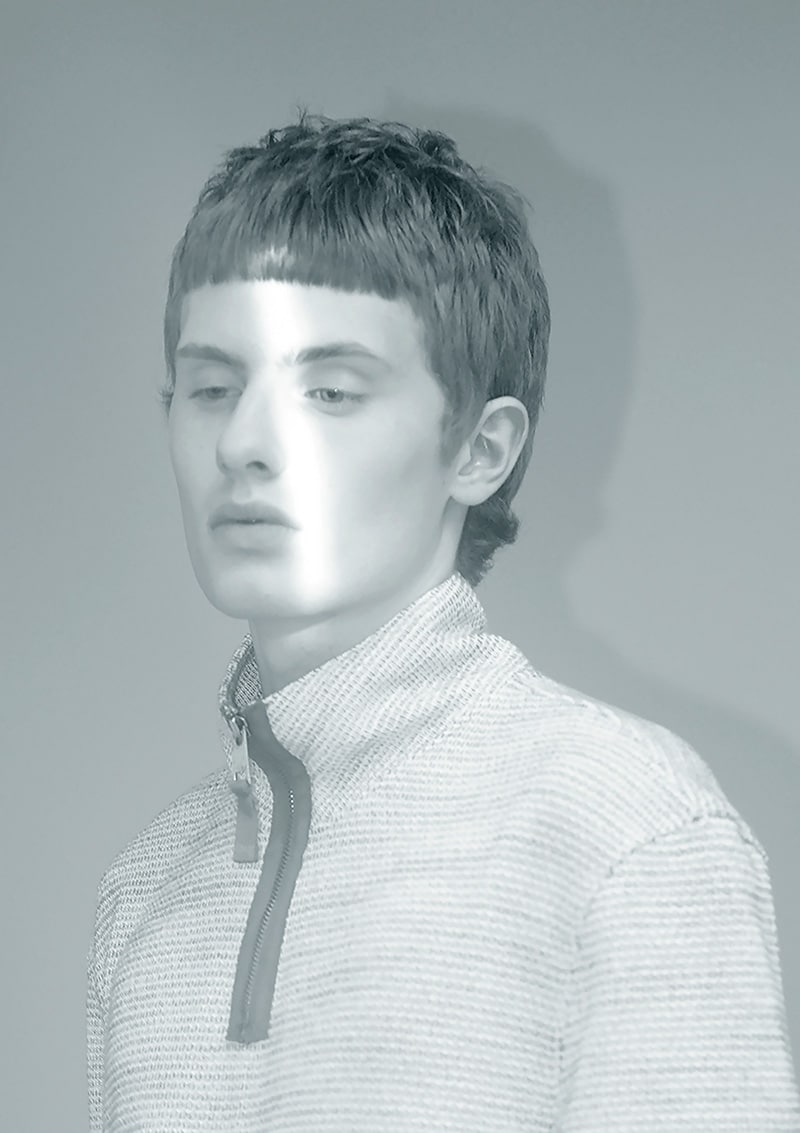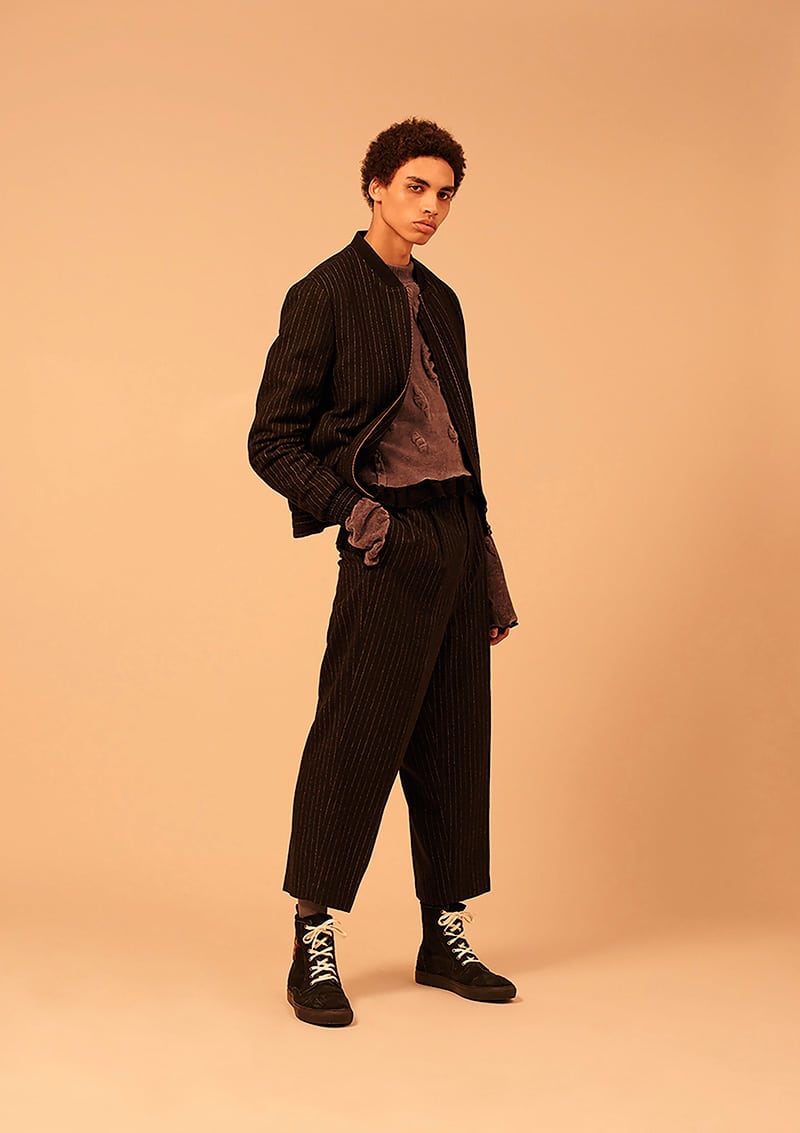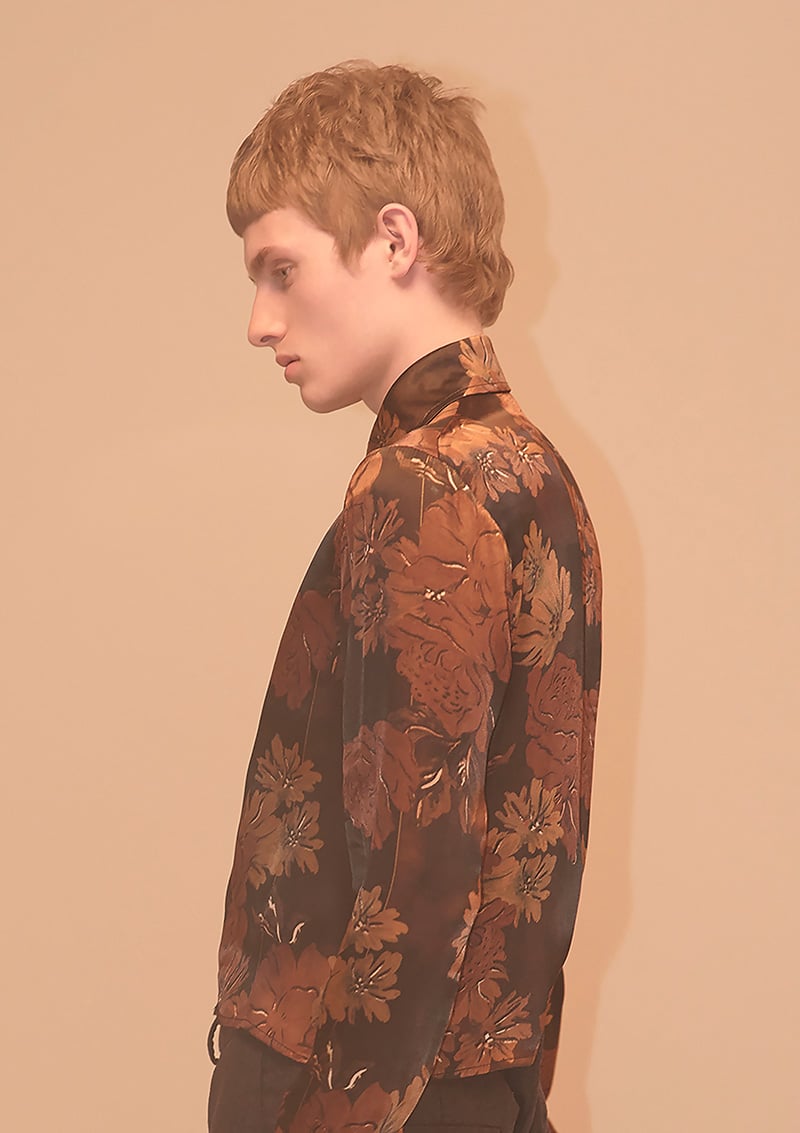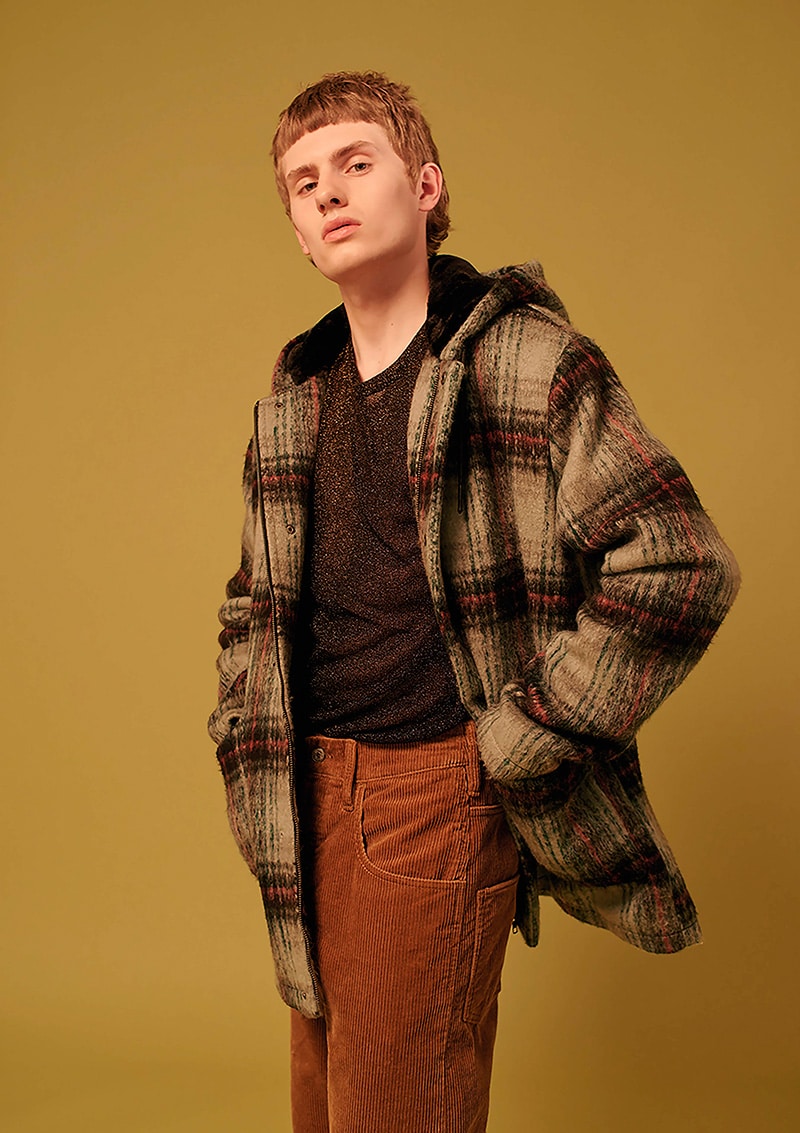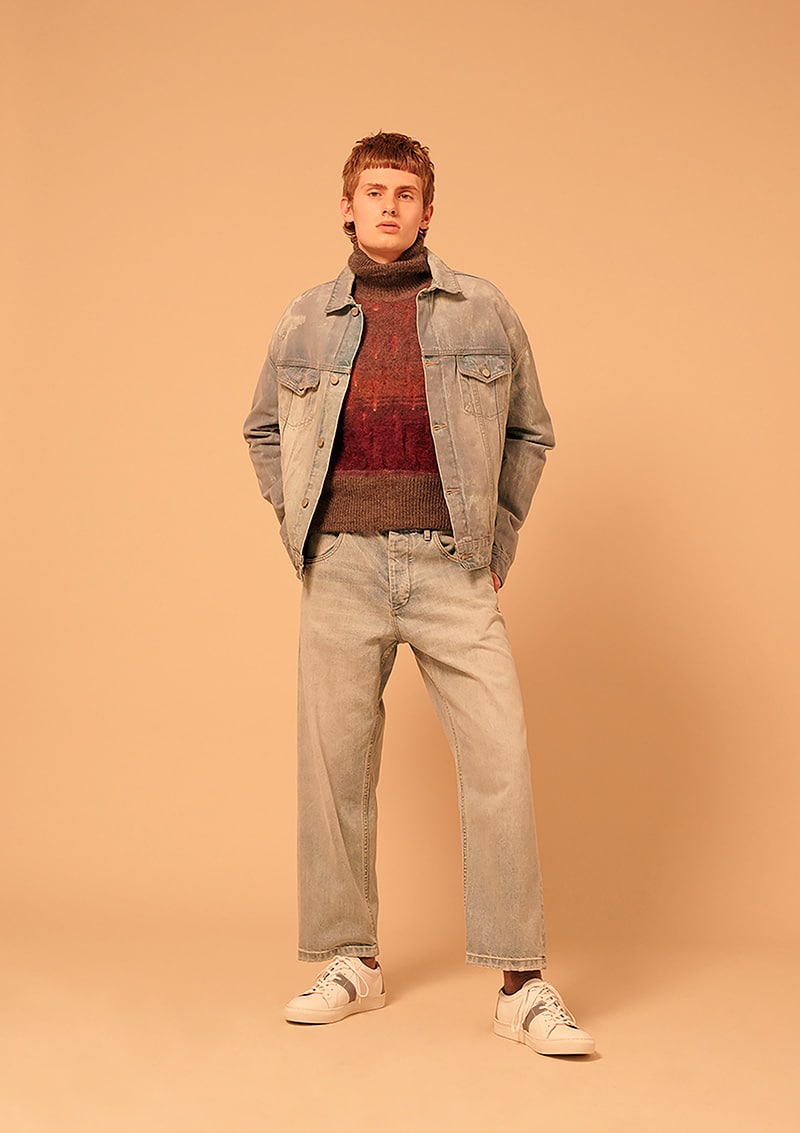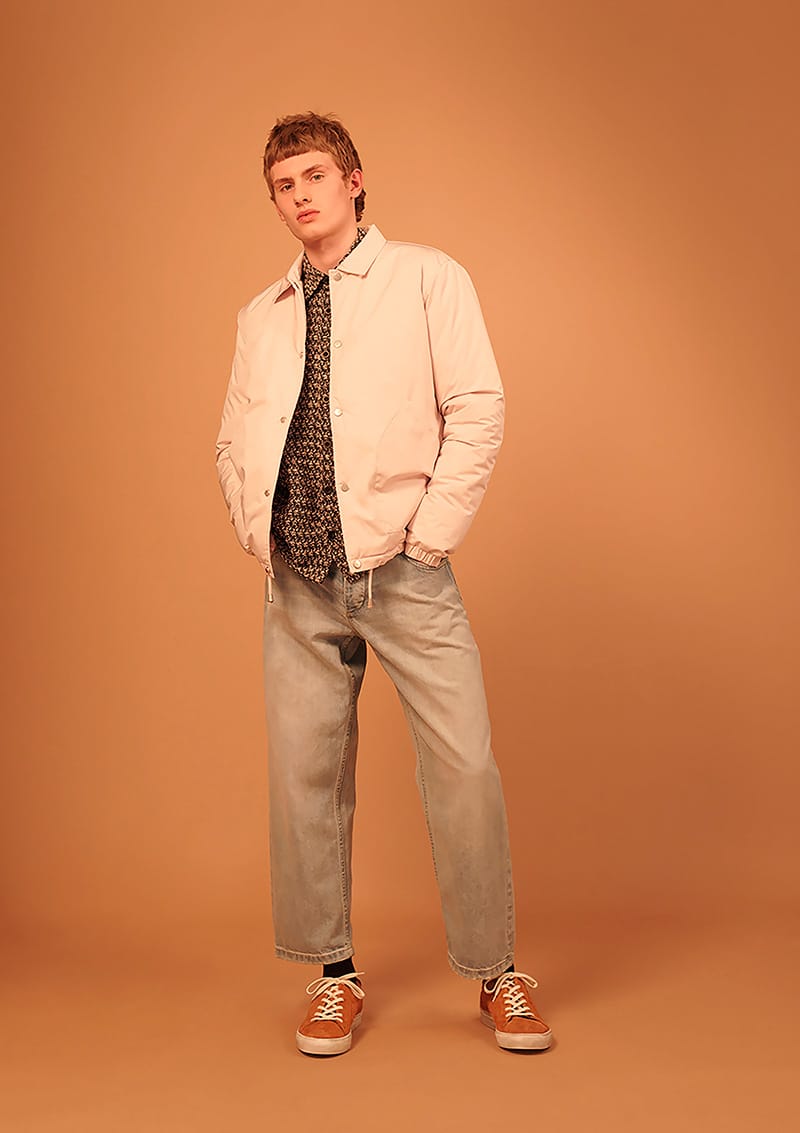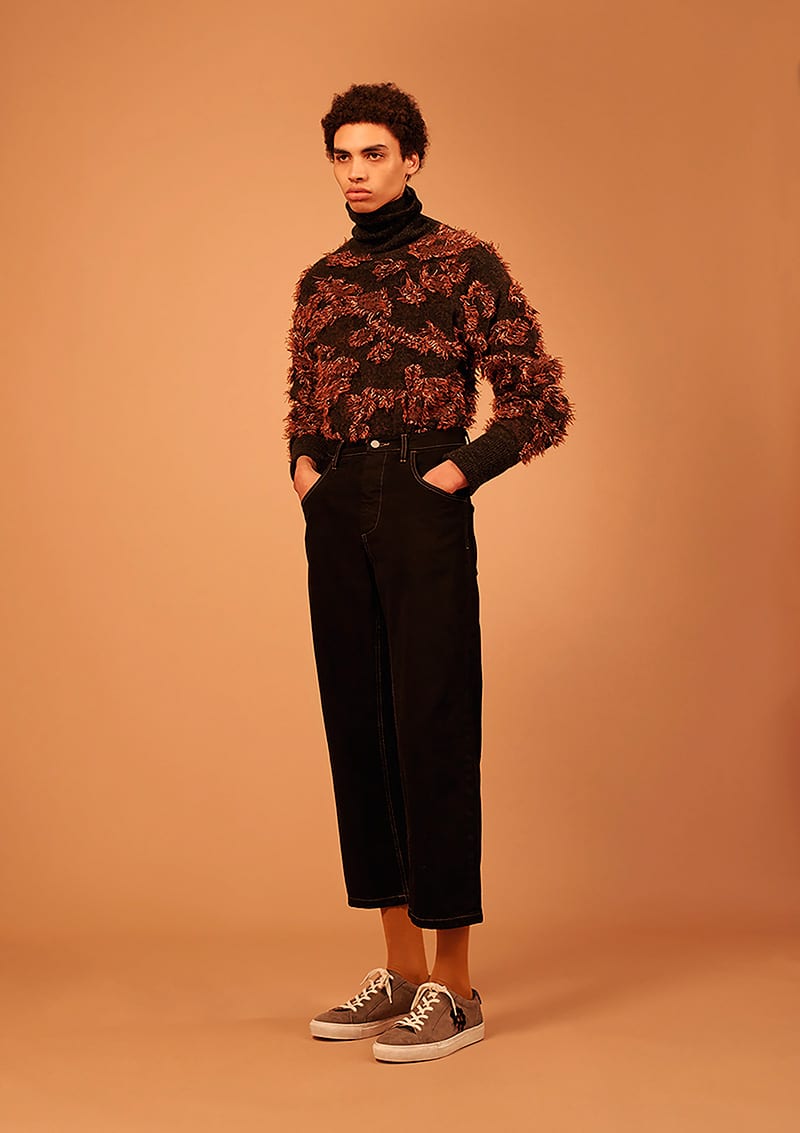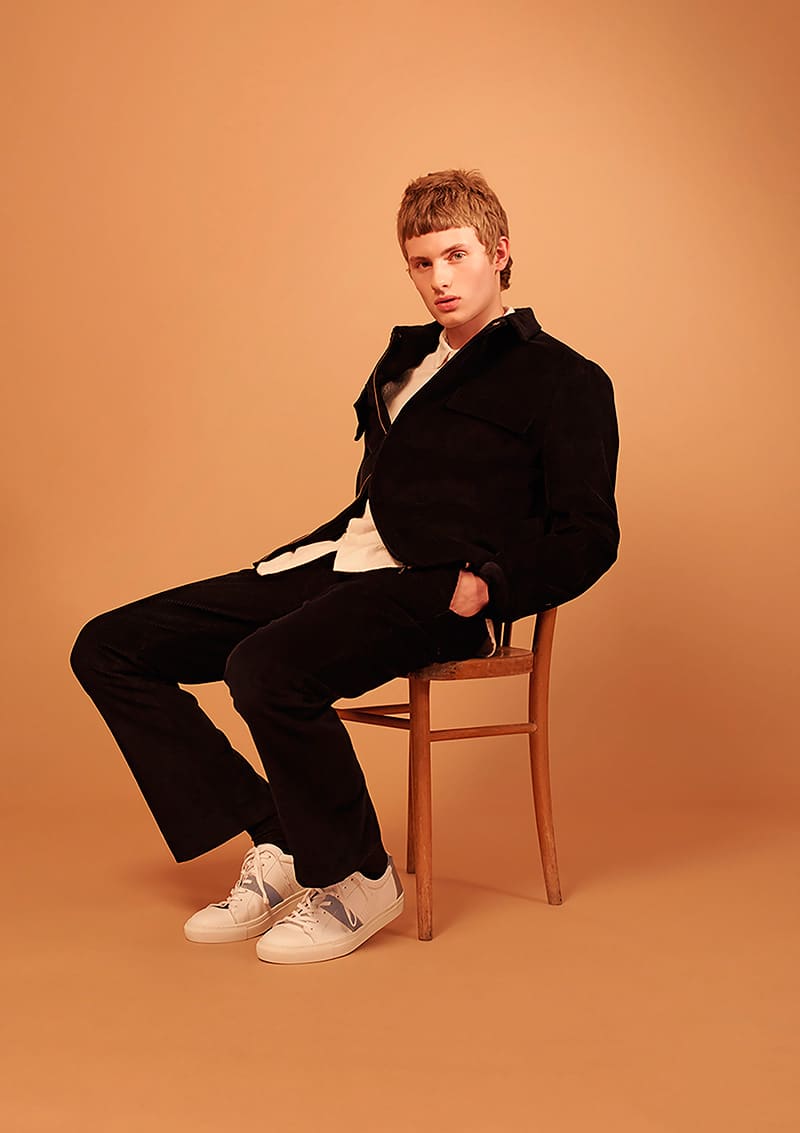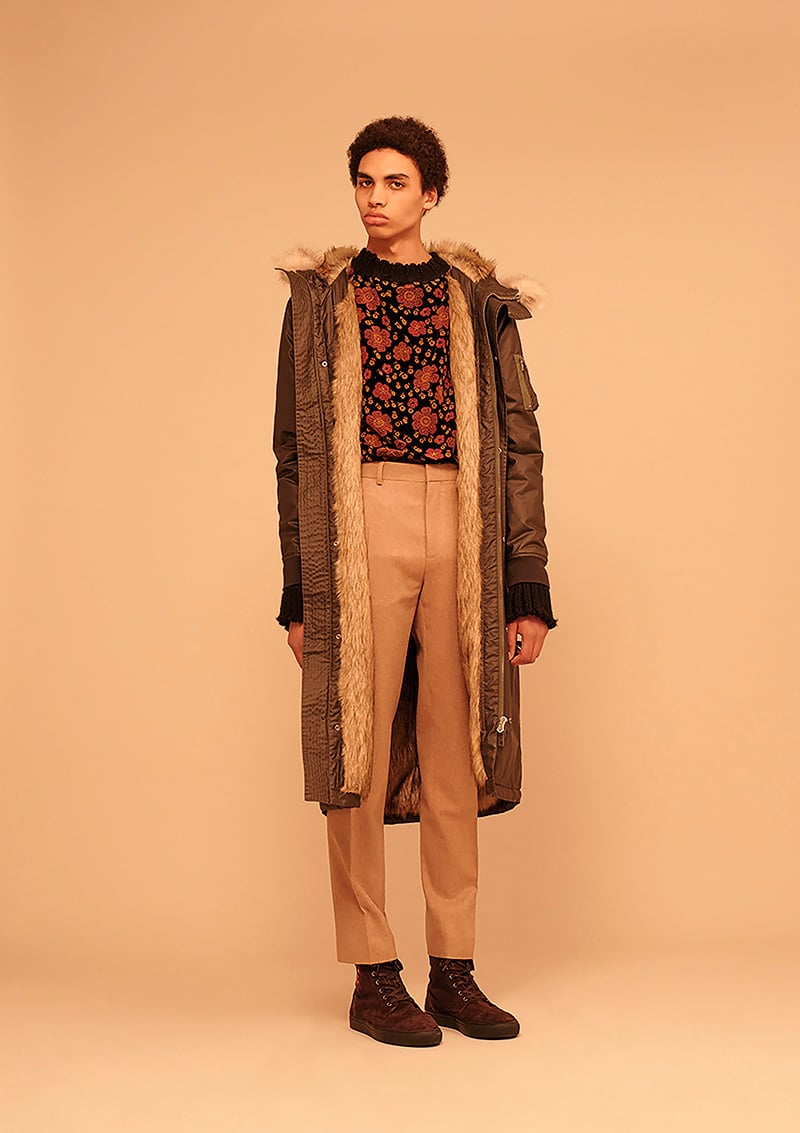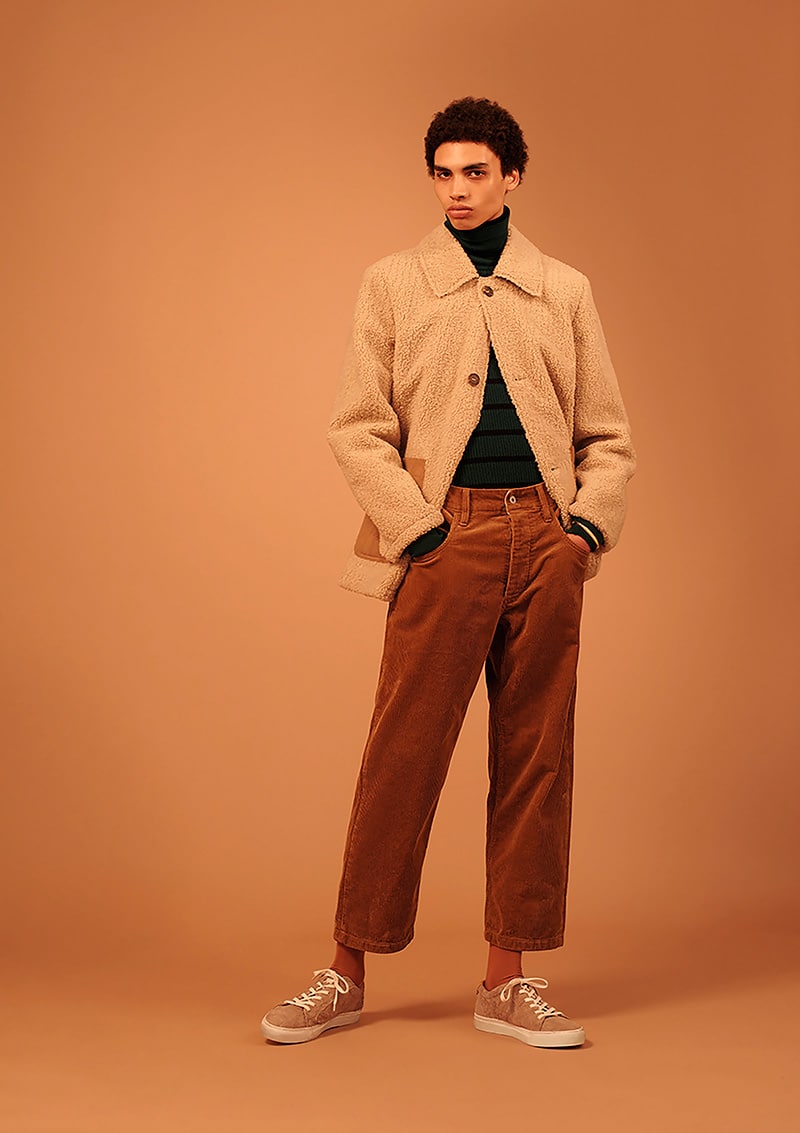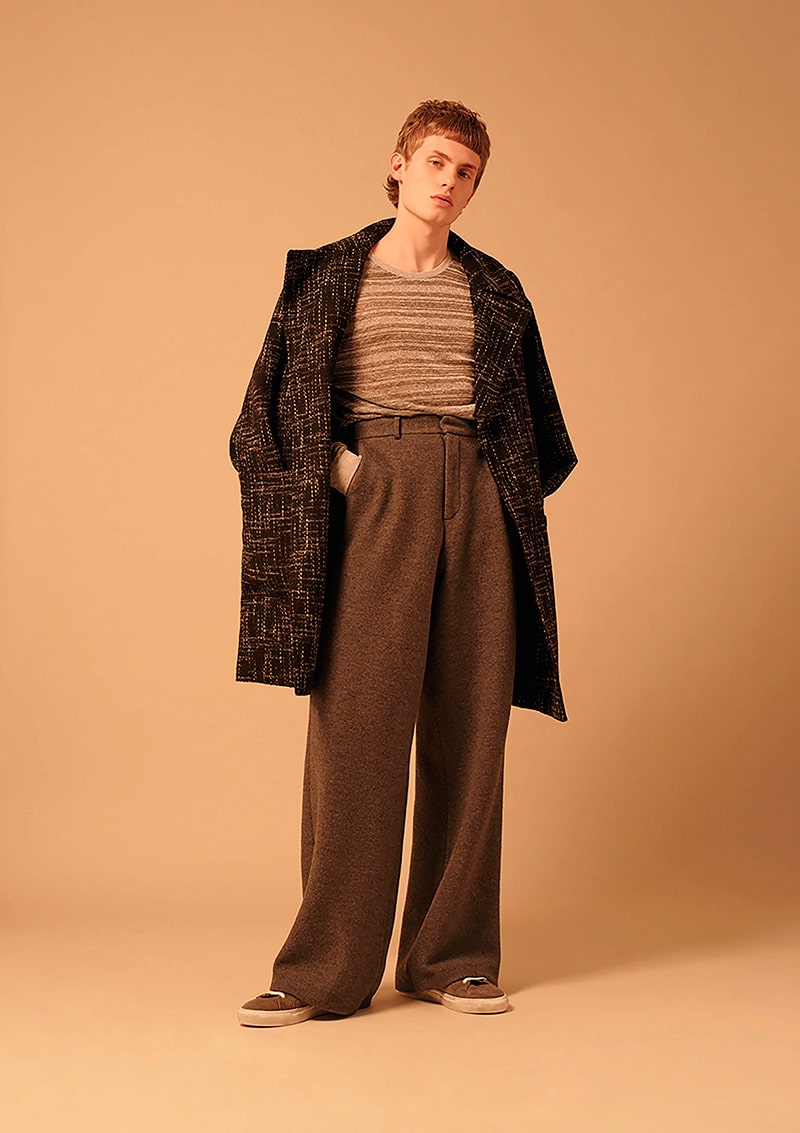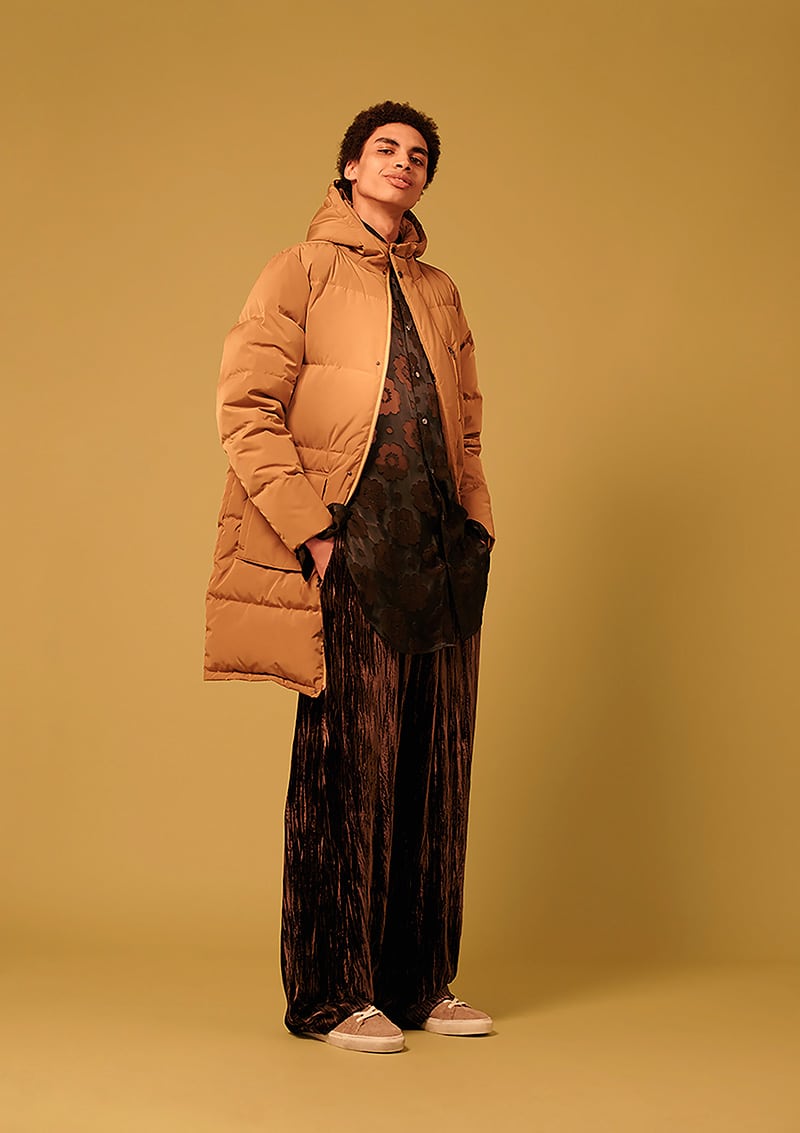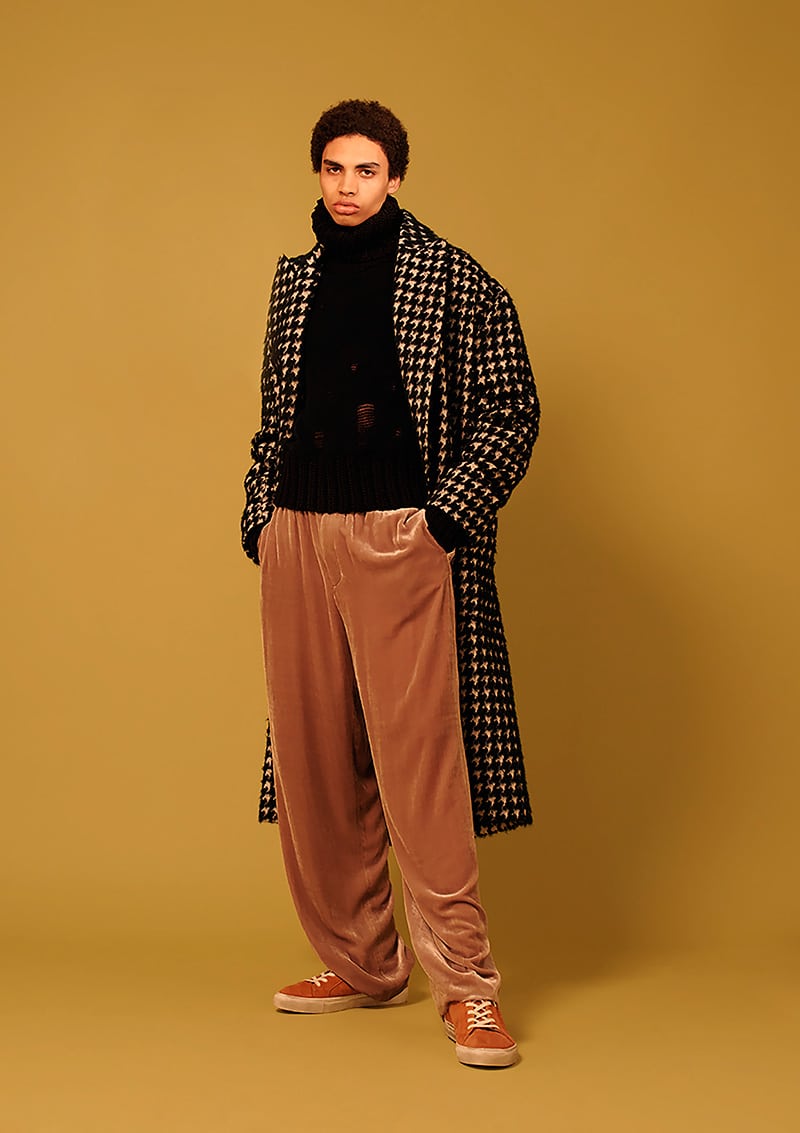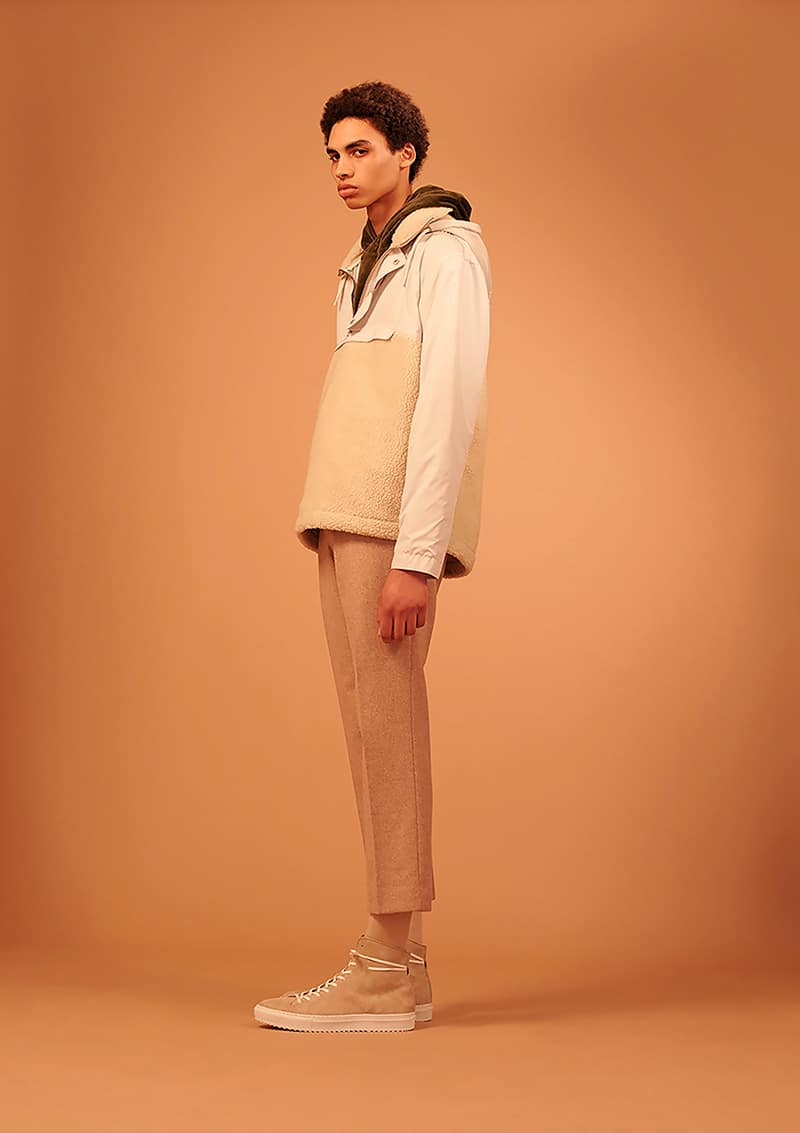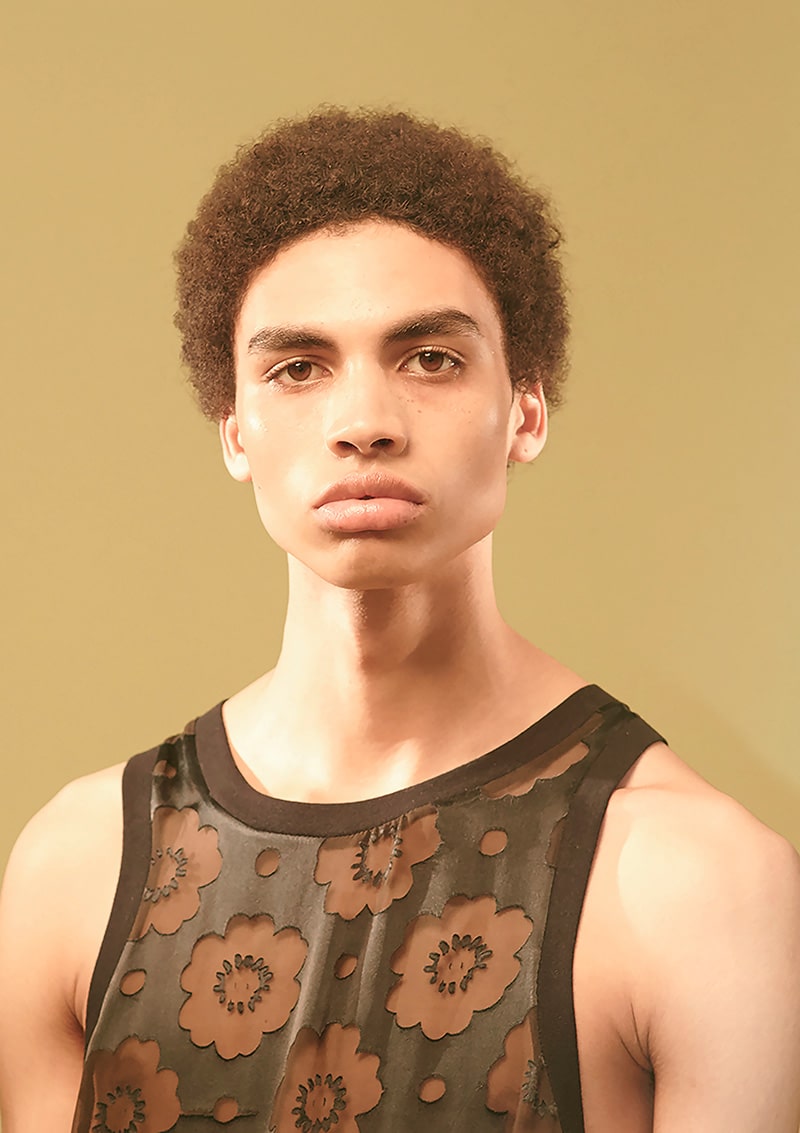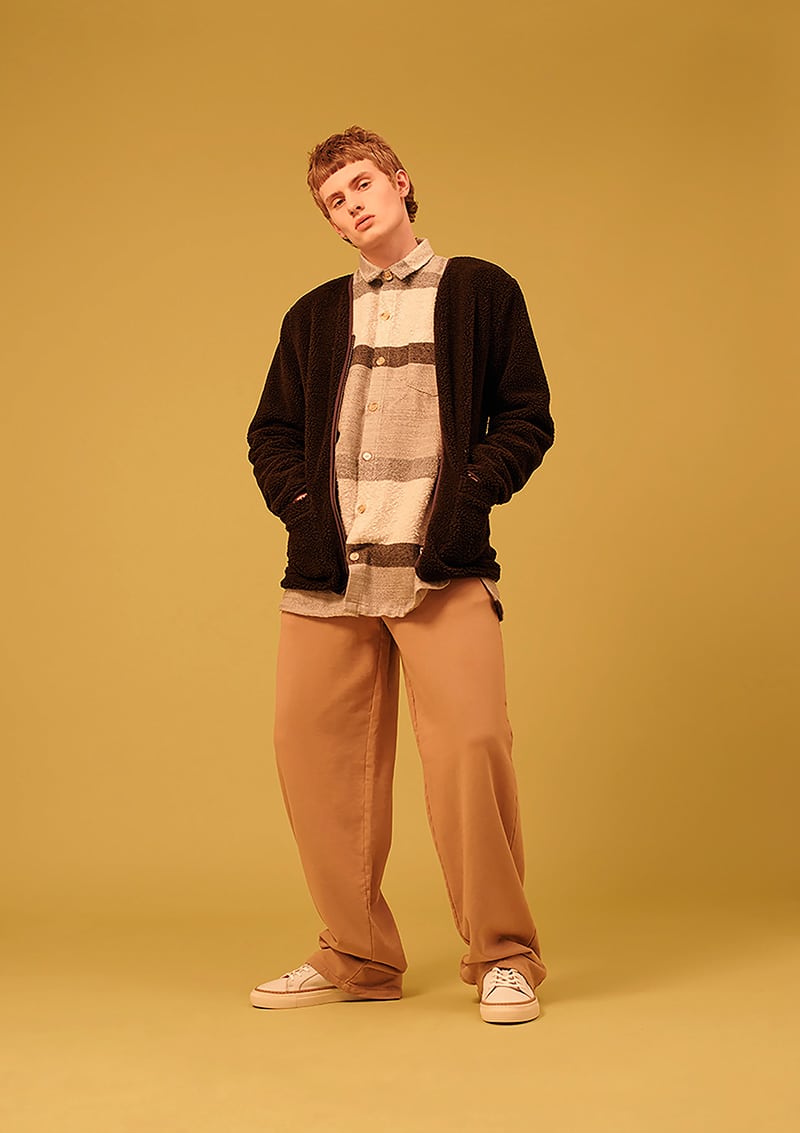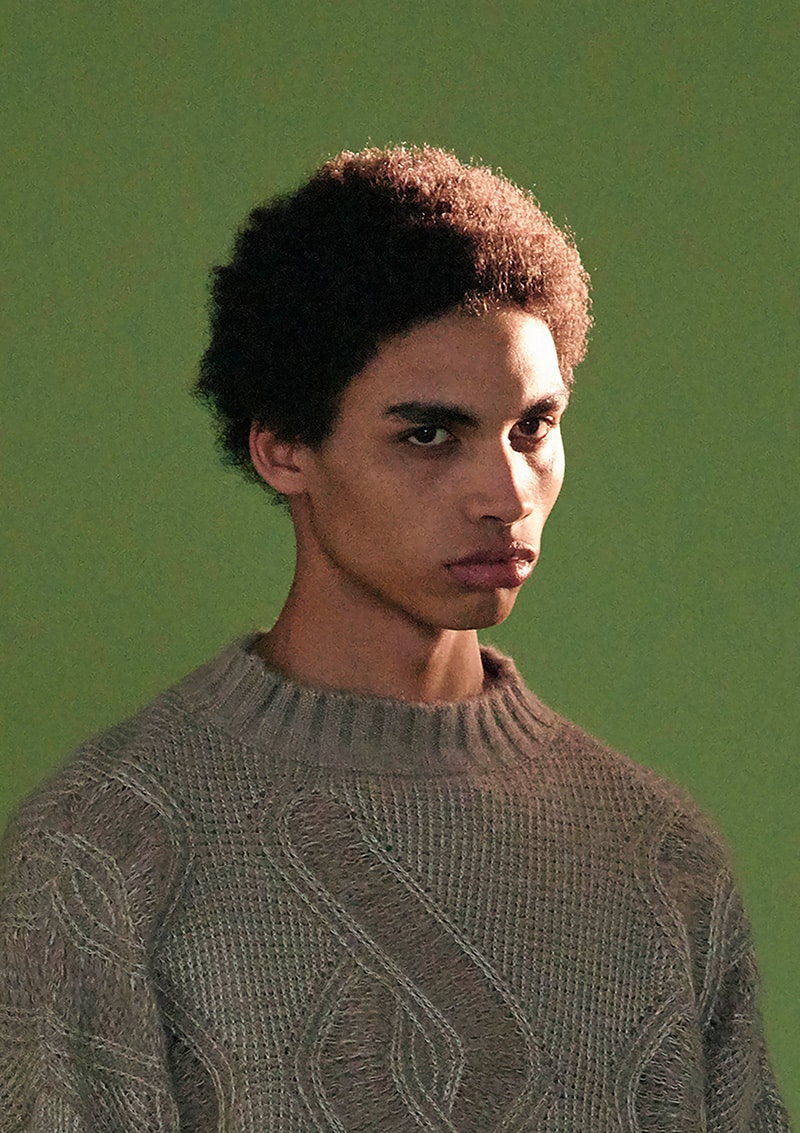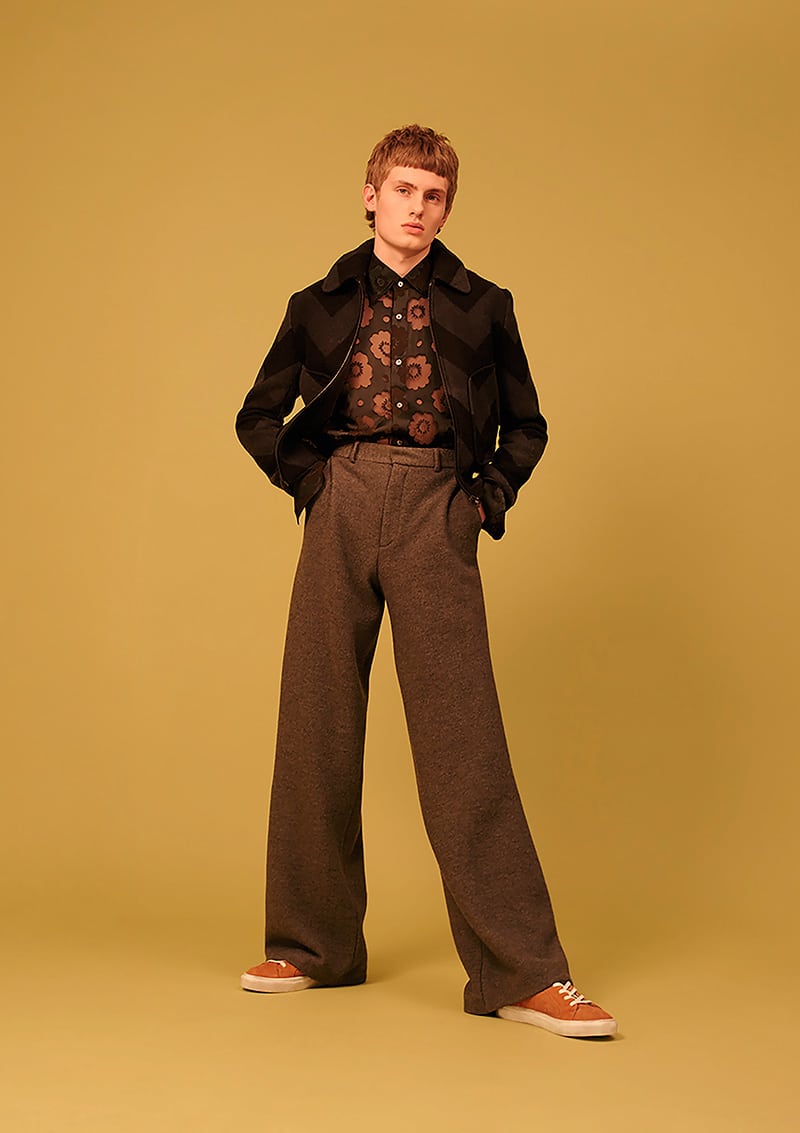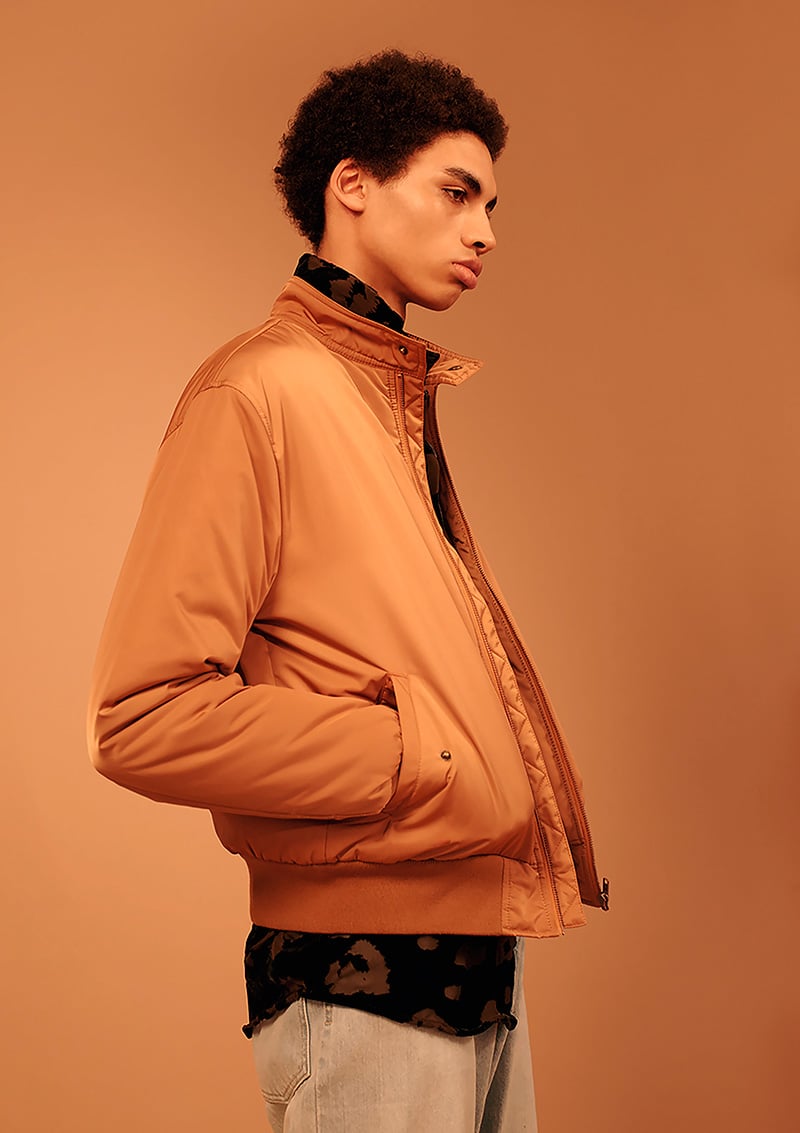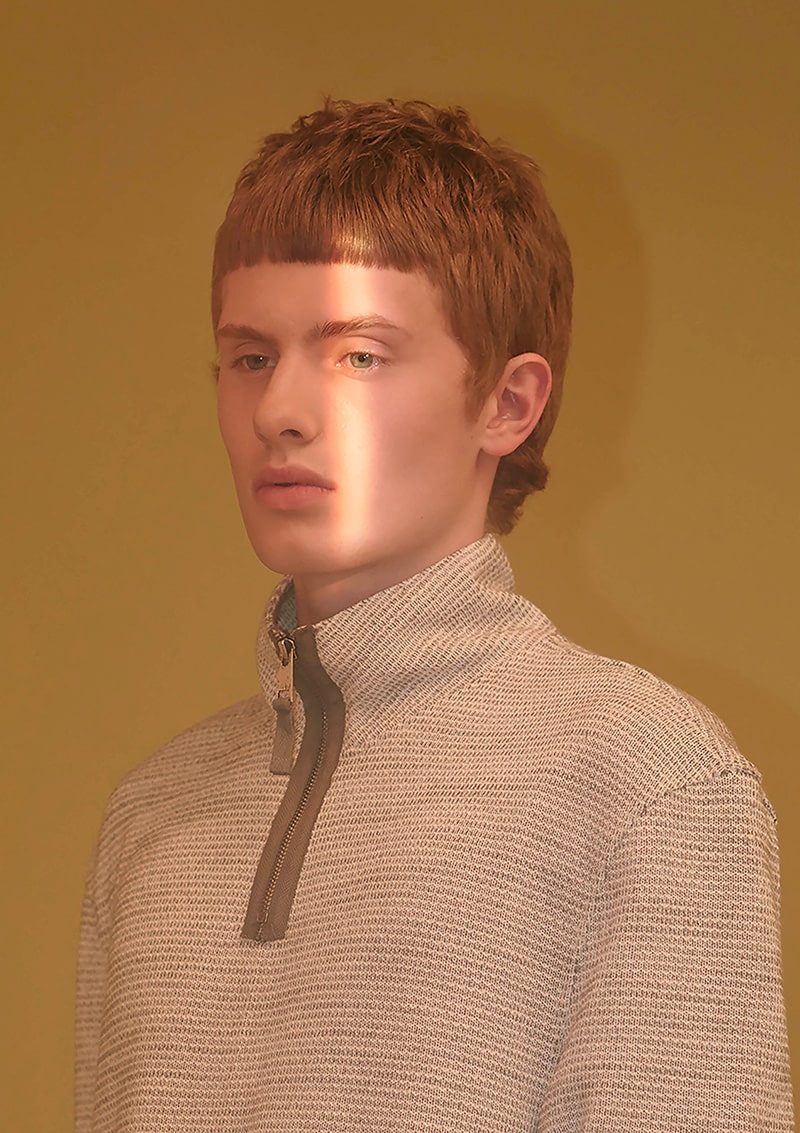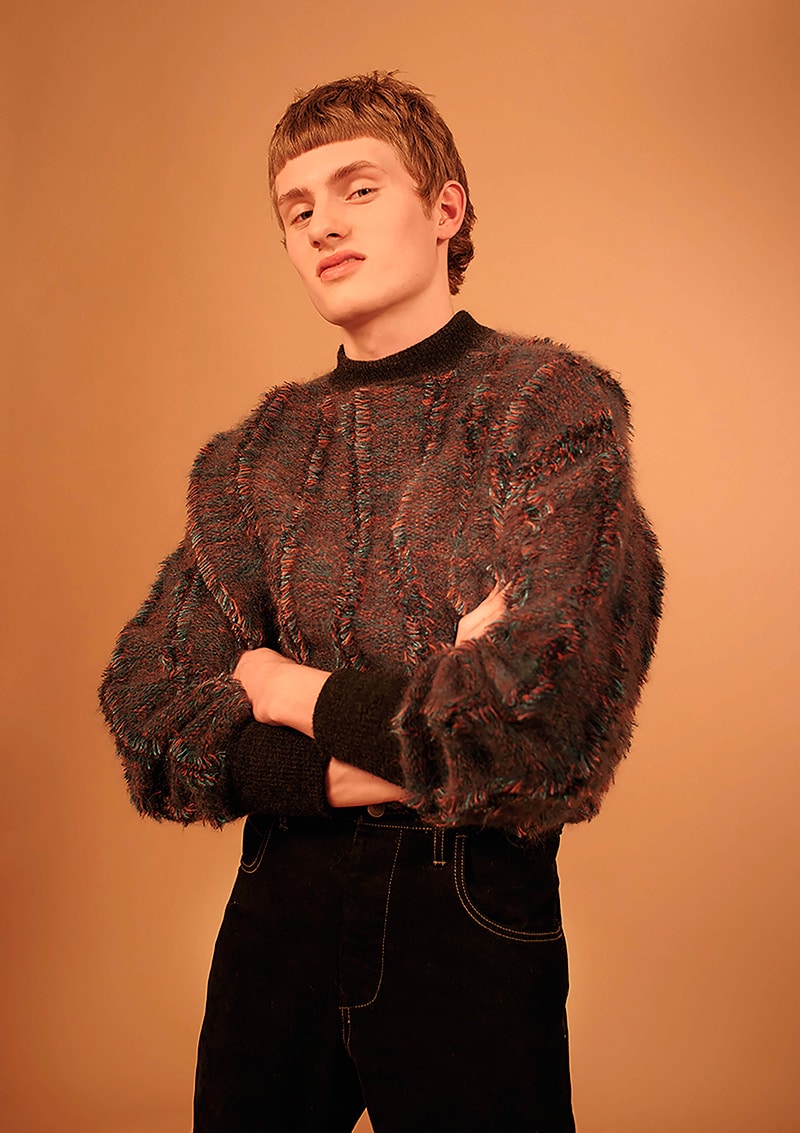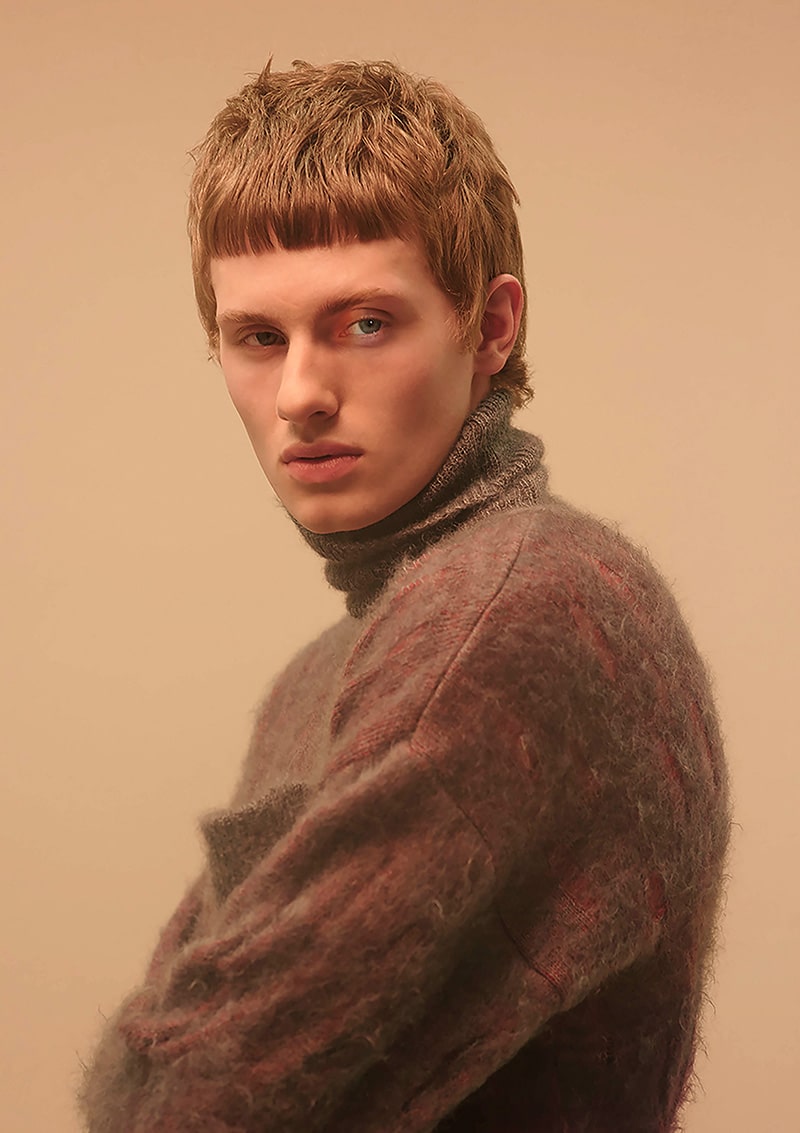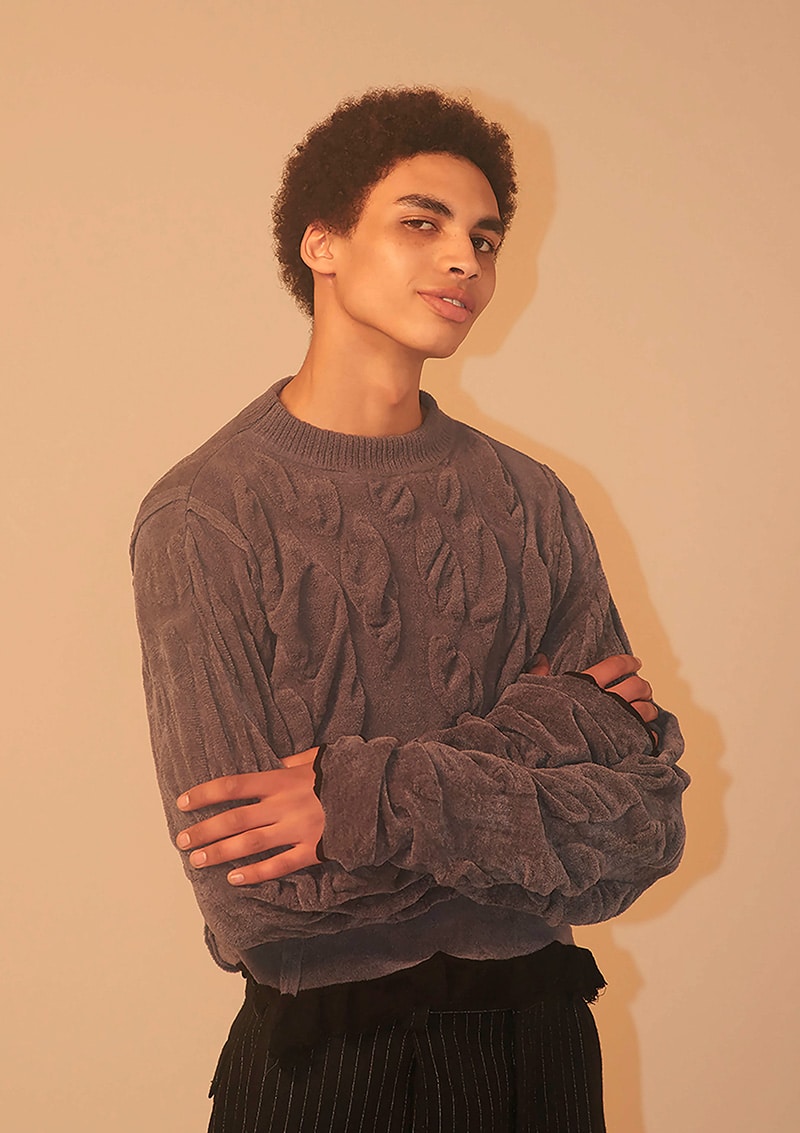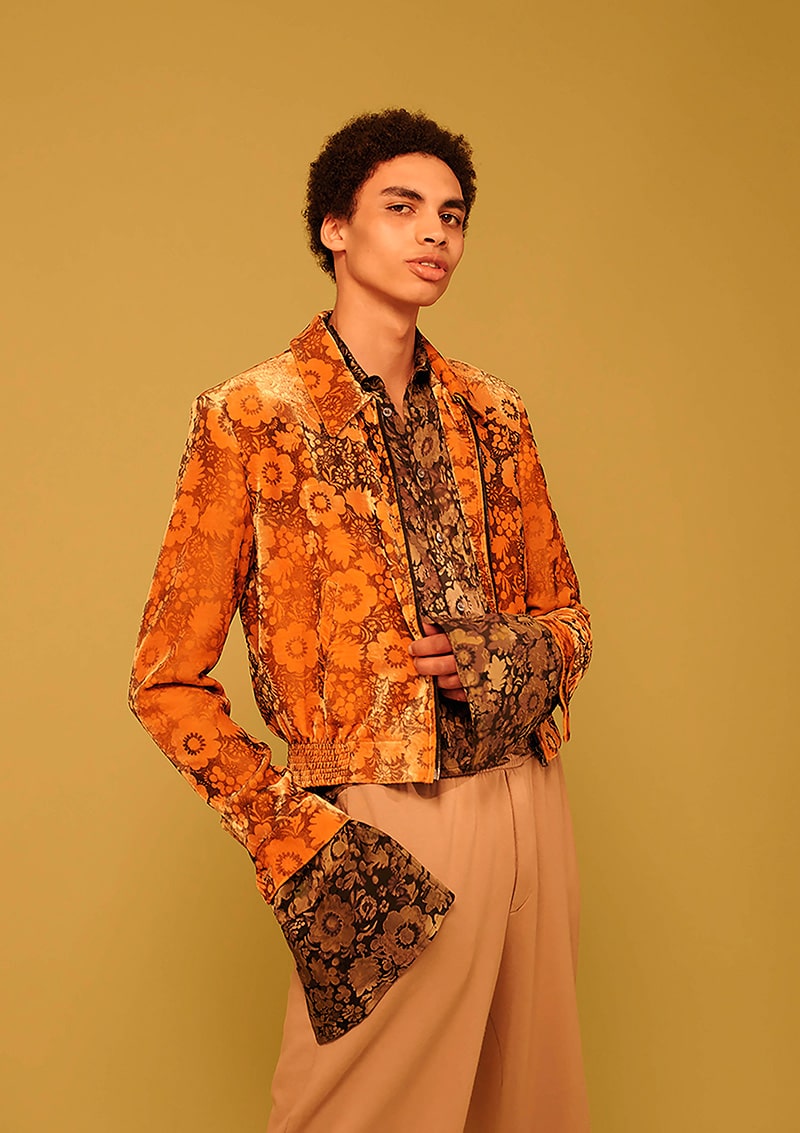 For Fall/Winter 2016 TOPMAN explores Europe's fashion landscape and looks to four key style destinations for inspiration.
Created with the harsh Nordic winters in mind, 'Malmo Icelandic' consists of a selection of premium and heavy weight outerwear intended to combat the elements. Hero items include a sherpa jacket with suede pocket detailing, mohair knit jumper and coach jacket in keeping with this season's key colour-way – pink. Fine flannel shirts serve as essential layering items and are paired with long-line cardigans and tees, honing in on a loose and slouchy silhouette. Adhering to a strict Nordic design aesthetic, the colour pallet is kept muted and minimal with cut and sew colour blocking used throughout.
'Russian Grunge' expands on the lux grunge trend and explores grunge culture via the Eastern bloc. This collection focuses on oversized flannels, slouchy bottoms and warm, military inspired outerwear. Checked wools, borg and stonewashed denim are key fabrications in this story and can be seen across flannel shirts and outerwear. Clashing checks and leopard prints are integral in completing this look – with a clear miss mashed sense of luxury intended. A royal velvet zip up shacket is the hero item within this collection and serves as the quintessential day to evening piece.
Inspired by Parisan beatniks and artisans, TOPMAN's 'Parisian' trend is all about oversized overcoats in heavy wools. Coats come in hyper textual fabrics including brushed jacquards and boiled wools and come in rich tones ranging from deep brown to mustard and rust. Classic Breton prints are applied to roll necks and teamed with suit trousers to achieve an understated tailoring feel.
The final trend within the FW16 collection is 'Earth Goth' which focuses on heavy multi-product layering with a spotlight placed on jersey textures and raw finishes. Velour hoodies, oversized, long-line jersey tees, nylon bomber jackets and corduroy bottoms make up the bulk of this collection. Whilst texture and raw finishes are important to this trend, a neutral colour pallet consisting of earthy and muted tones are crucial to executing this story.
The FW16 TOPMAN mainline collection is available from September 2016 in store and online at www.topman.com