A few days ago, the American fashion house Tommy Hilfiger made headlines with the presentation of its Fall/Winter 22 "TH Monogram" collection and the introduction of a new logo designed by British illustrator and graphic designer Fergus Purcell. Well, just when it seemed that all was quiet at the company and that it couldn't surprise us with anything else, just over a week before its expected return to the NYFW catwalks, T.H. has once again left us speechless by unveiling its collaboration with British designer and winner of the inaugural Queen Elizabeth II Award for British Design in 2018, Richard Quinn.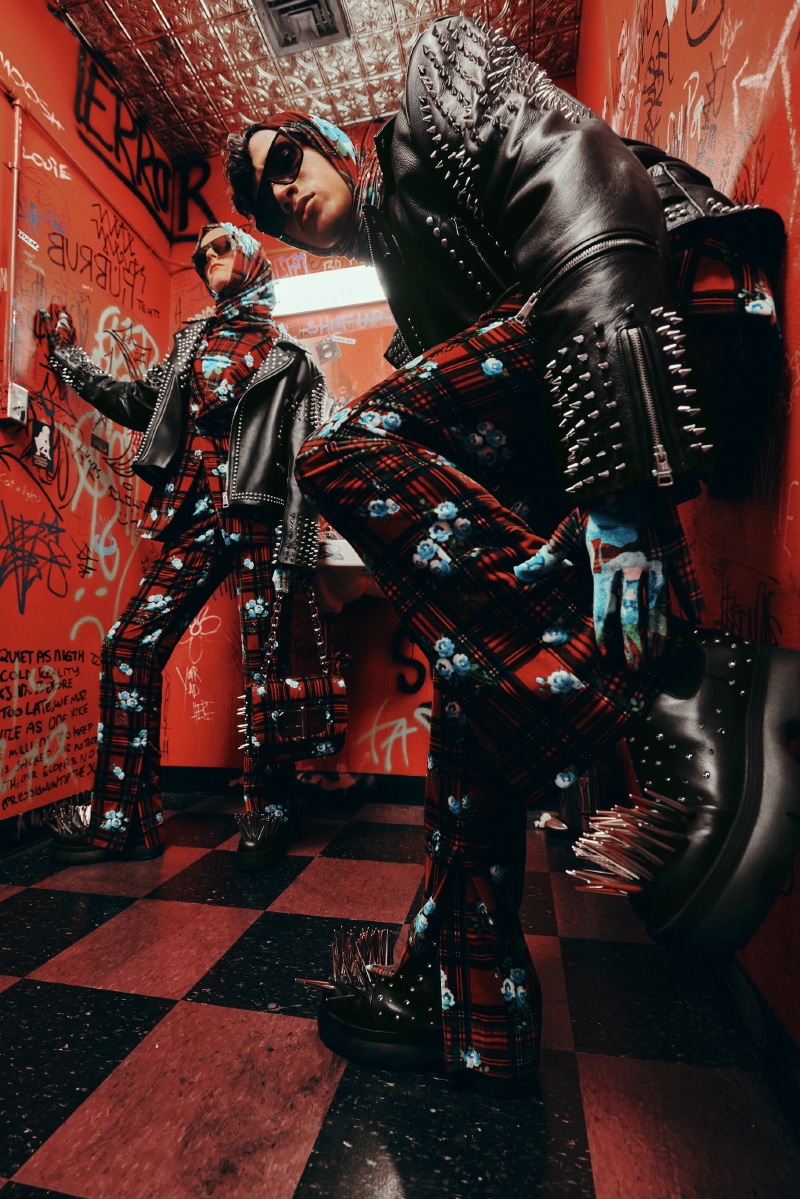 Tommy Hilfiger X Richard Quinn is a Fall capsule, composed of 40 pieces in total, gender-inclusive in nature and inspired by cultural archetypes such as punk, explorer, cheerleader and athlete and the most radical aesthetic expressions, where wit, dramatic silhouettes and Ivy League classics are reinvented in a single collection. In addition, the collaboration combines Quinn's characteristic codes (prints and dramatic silhouettes) with Tommy Hilfiger's iconic take on American classics (Varsity Jacket, 5-pocket jeans, chinos or leather jacket) and the use of premium fabrics ranging from velvet to high-density twill.
The fun and cool part of this project is that 6 miniature looks from the main collection have been designed for children and the new "TH Monogram" has been mixed with Richard Quinn's iconic daisies.
It seems that Mr. Hilfiger and Quinn have a lot more in common than we thought. And you might ask, what is it? Well for starters the excitement of working together co-designing a collection which both have publicly stated in the following words:
"I've always been inspired by working with creatives who break barriers and Richard is a prime example of that," in Tommy Hilfiger's words. "We've brought our distinctive aesthetics together to create a more rebellious version of the more contemporary Prep. The result is unexpected, optimistic and perfectly reflects the fun DNA of both our brands."
"Tommy and I share the same obsession with prints and fabrics, so naturally it was a joy to balance and combine our respective visions for this collaboration," says Richard Quinn. "It was inspiring to dive into Tommy's archives to find the iconic pieces that became the starting point for our joint collection. We strive to be dramatic and groundbreaking with every detail and with the pursuit of progress so that the final pieces don't disappoint."
Do you like the Tommy Hilfiger X Richard Quinn collection? Well, just know that it's available to buy now at Tommy.com and is set to become the perfect choice for celebrating individual, gender-inclusive style.
Below you can take a look at the images that make up the campaign shot by Adrienne Raquel: