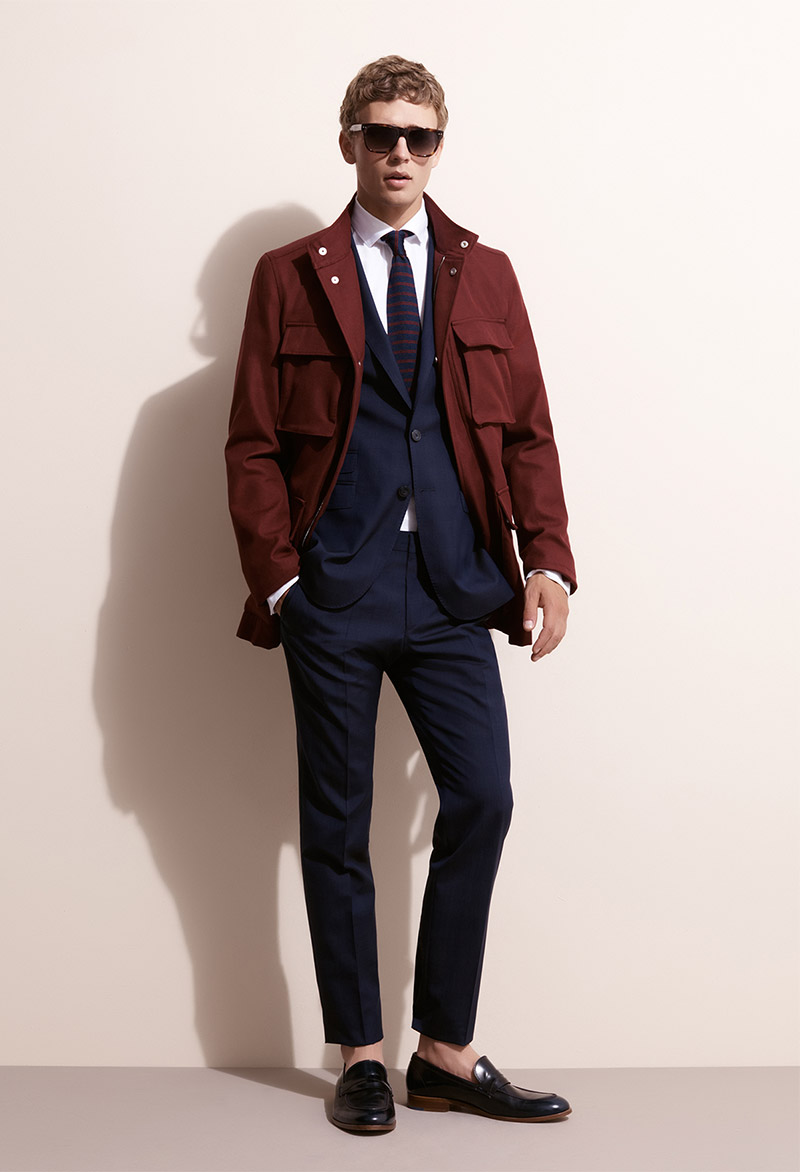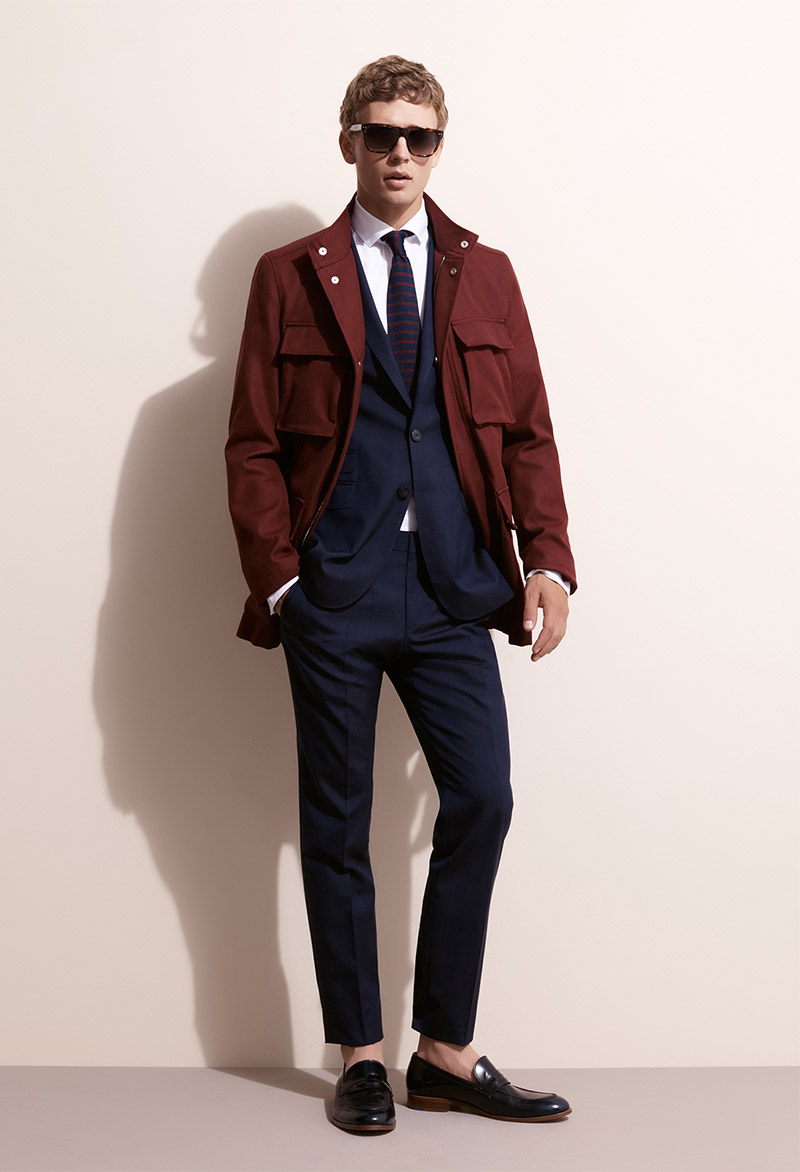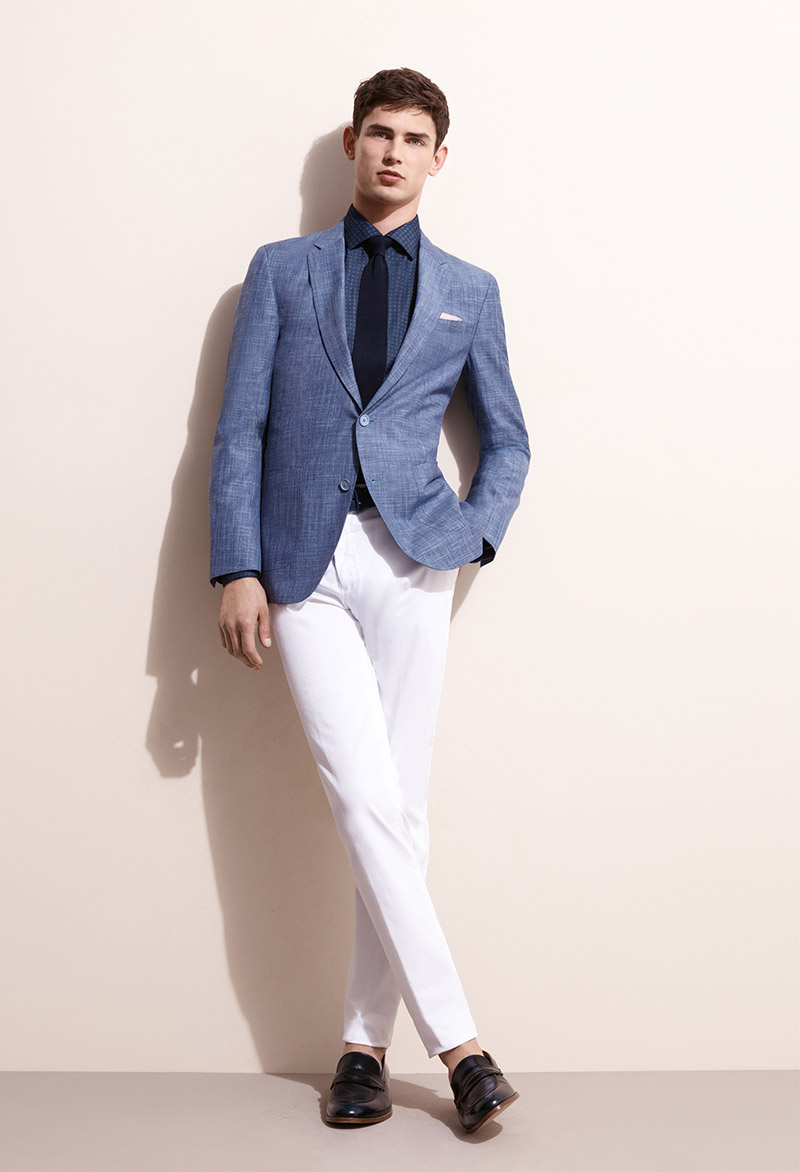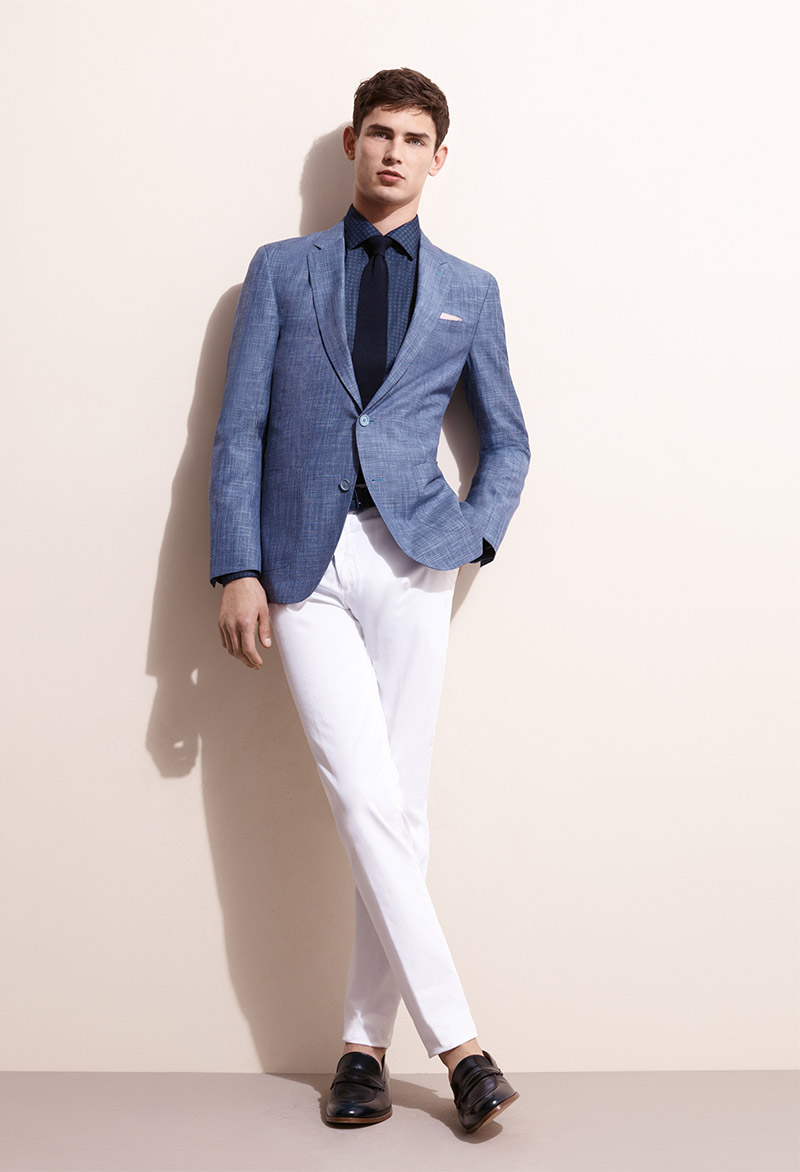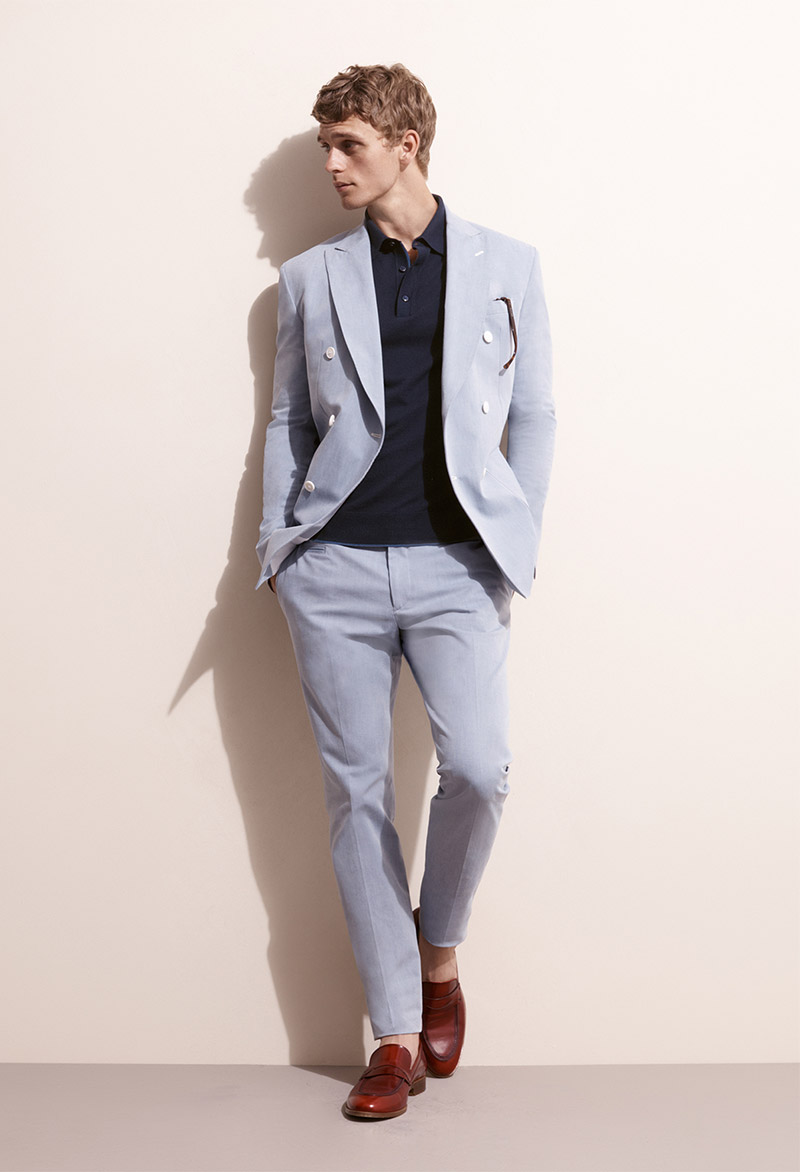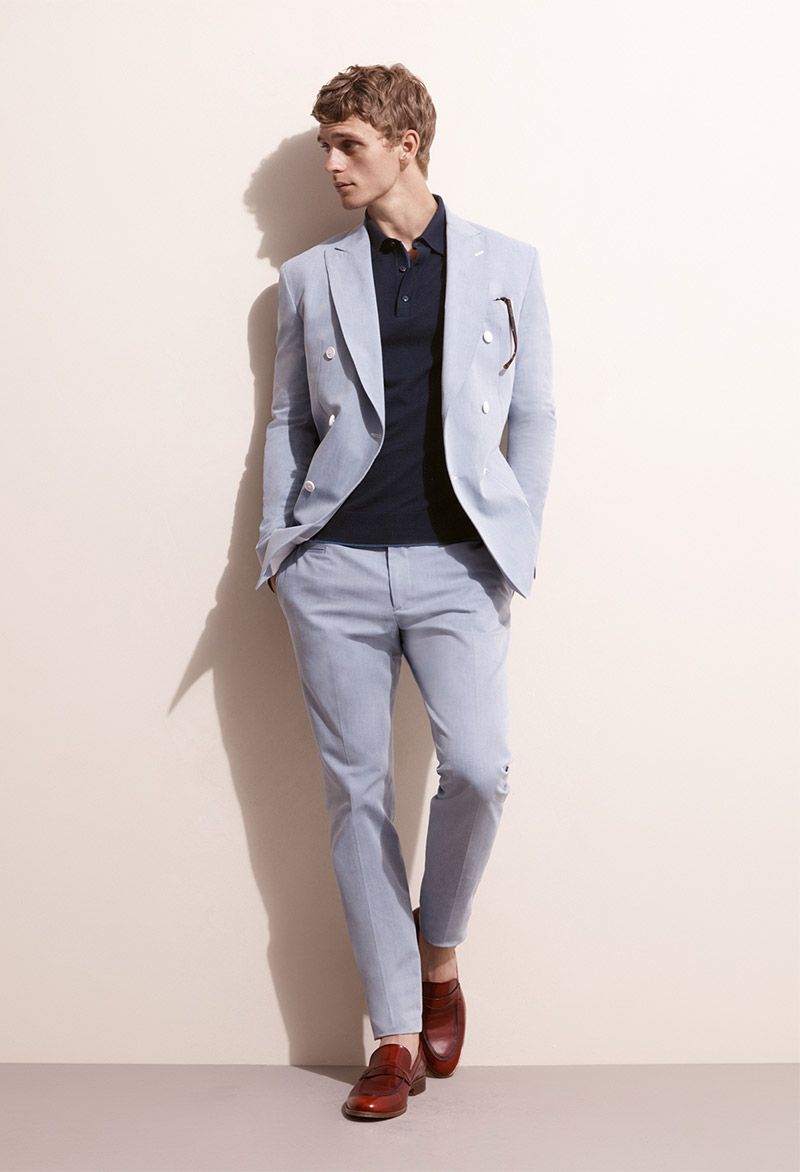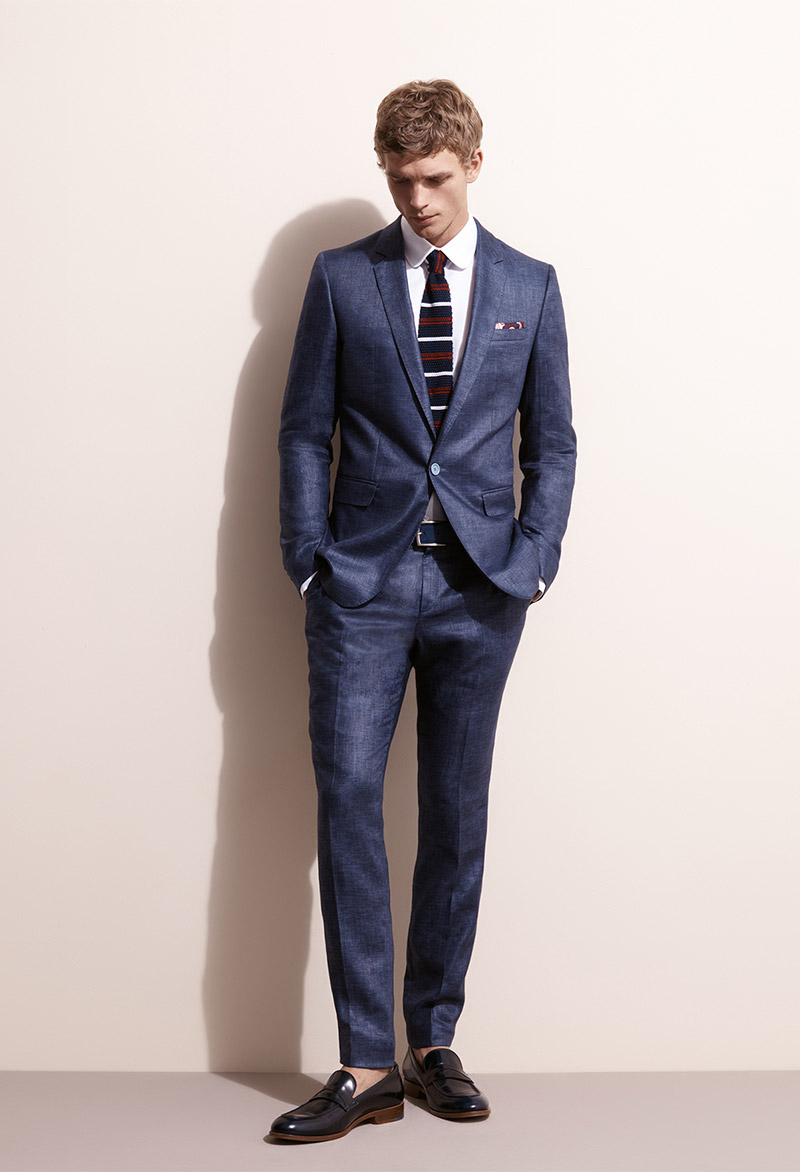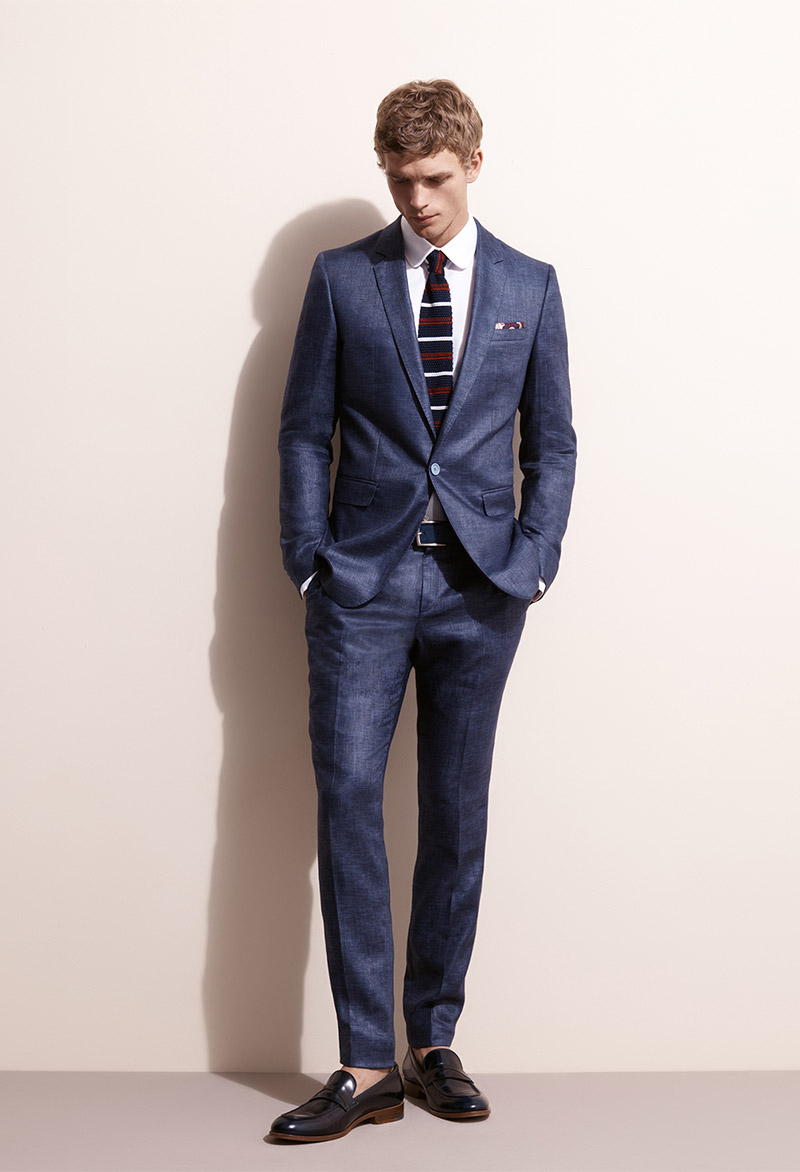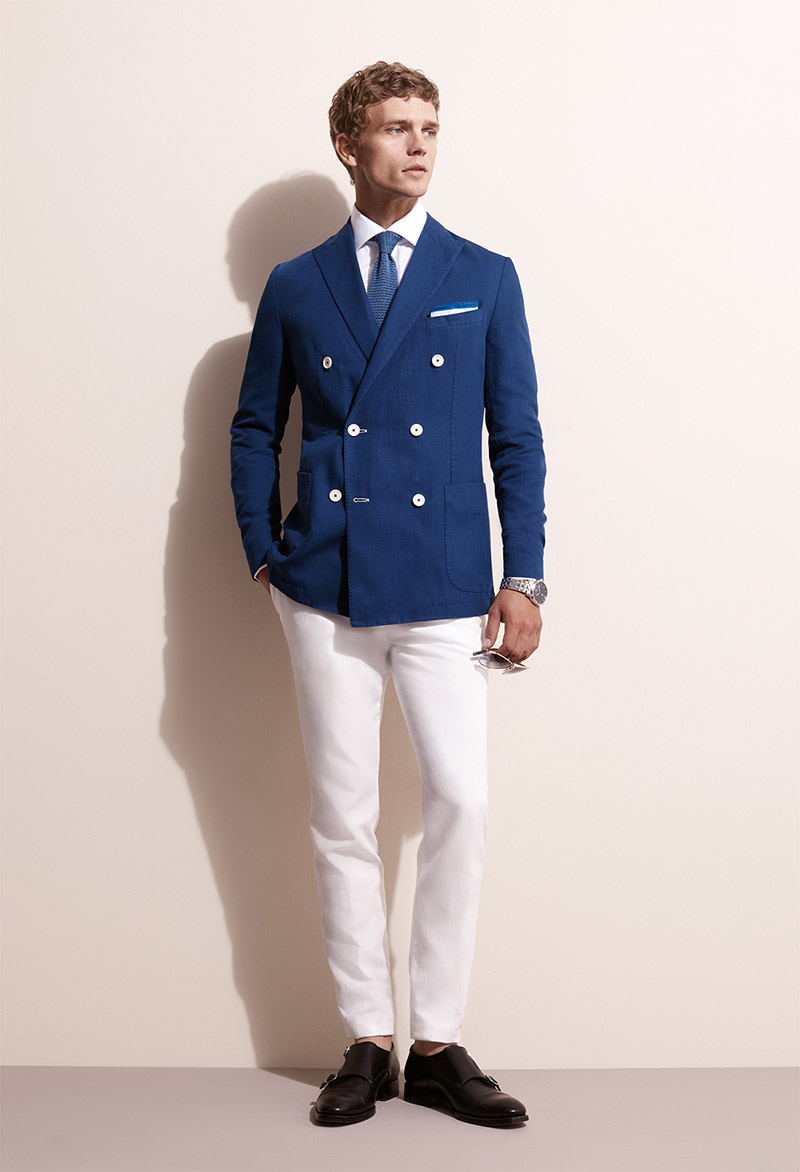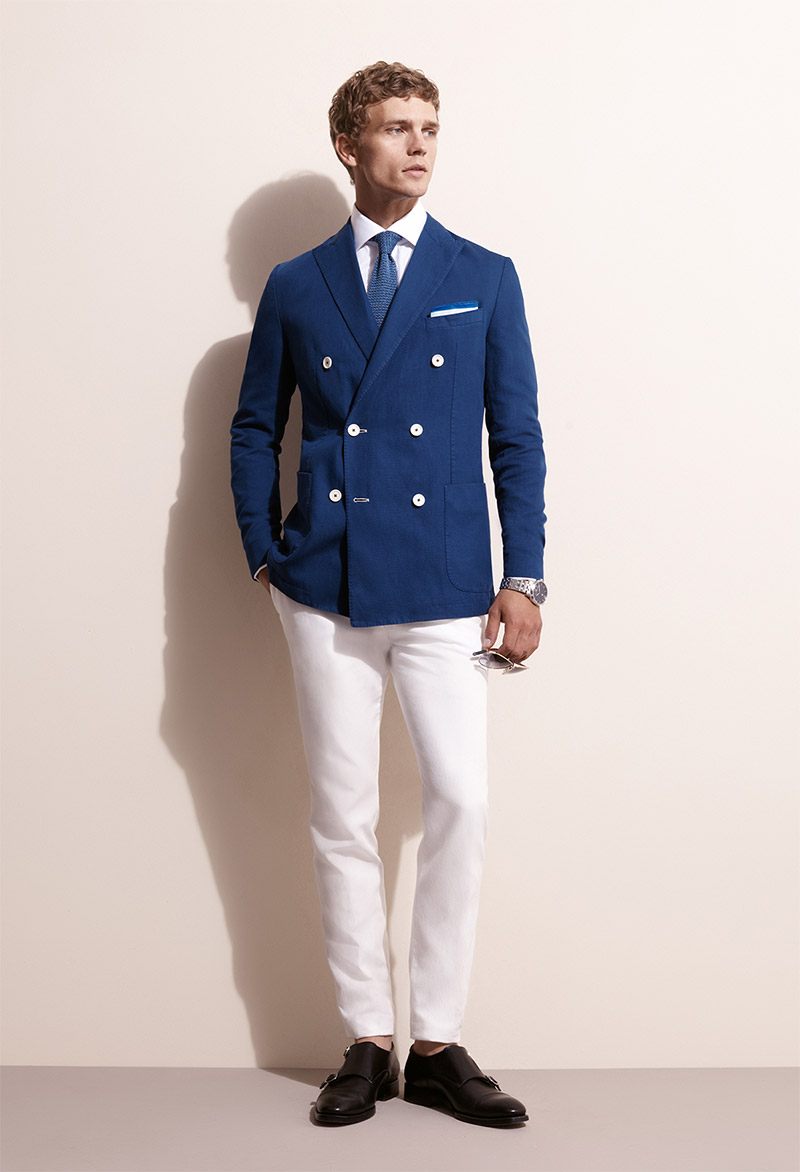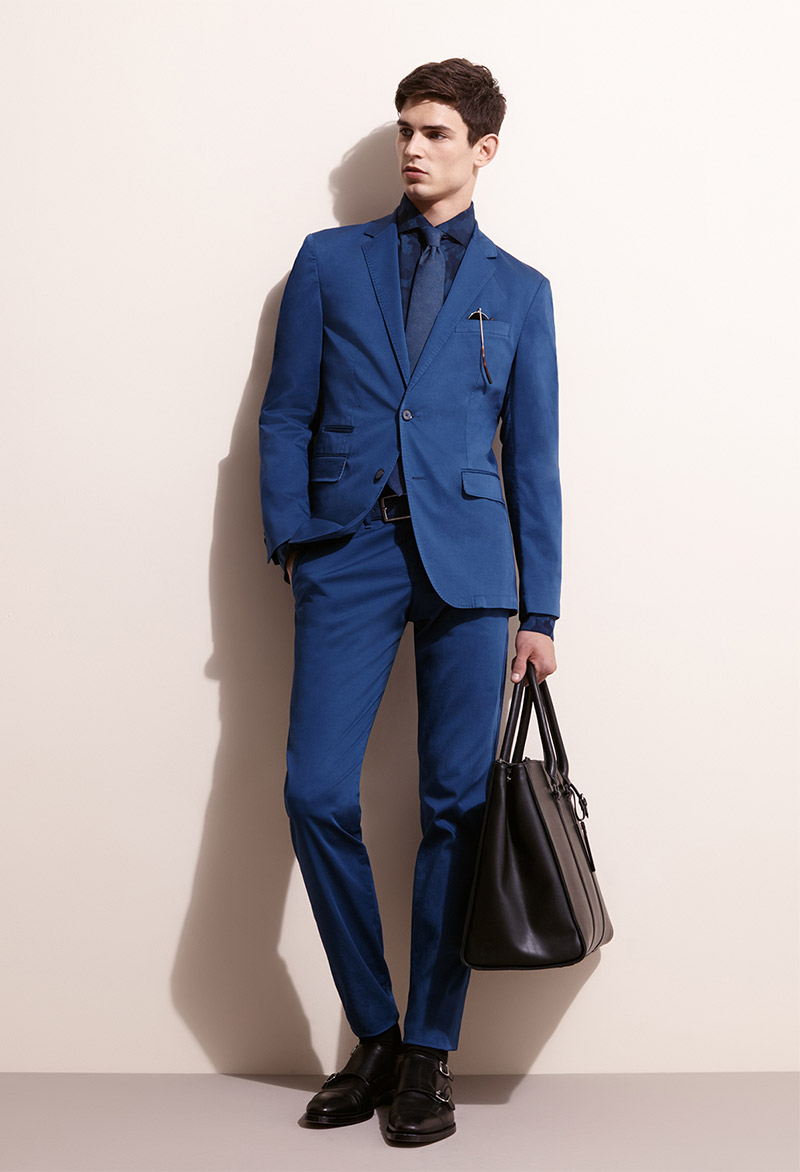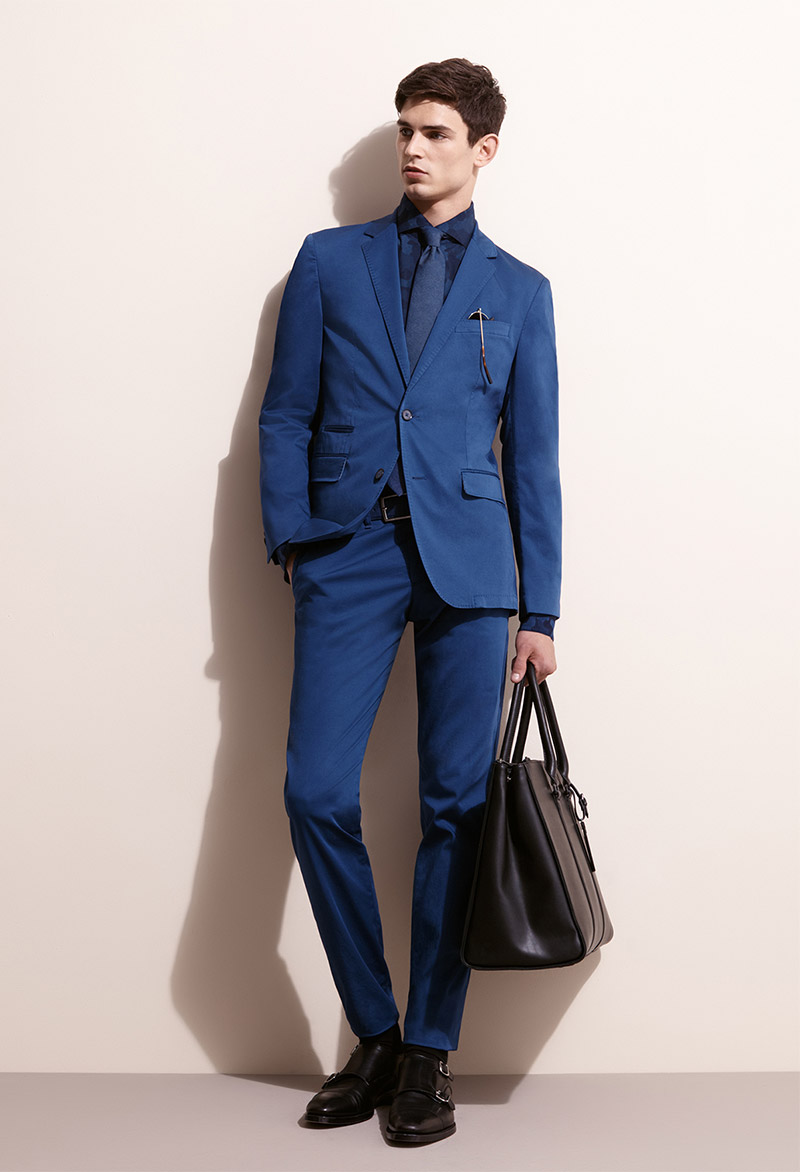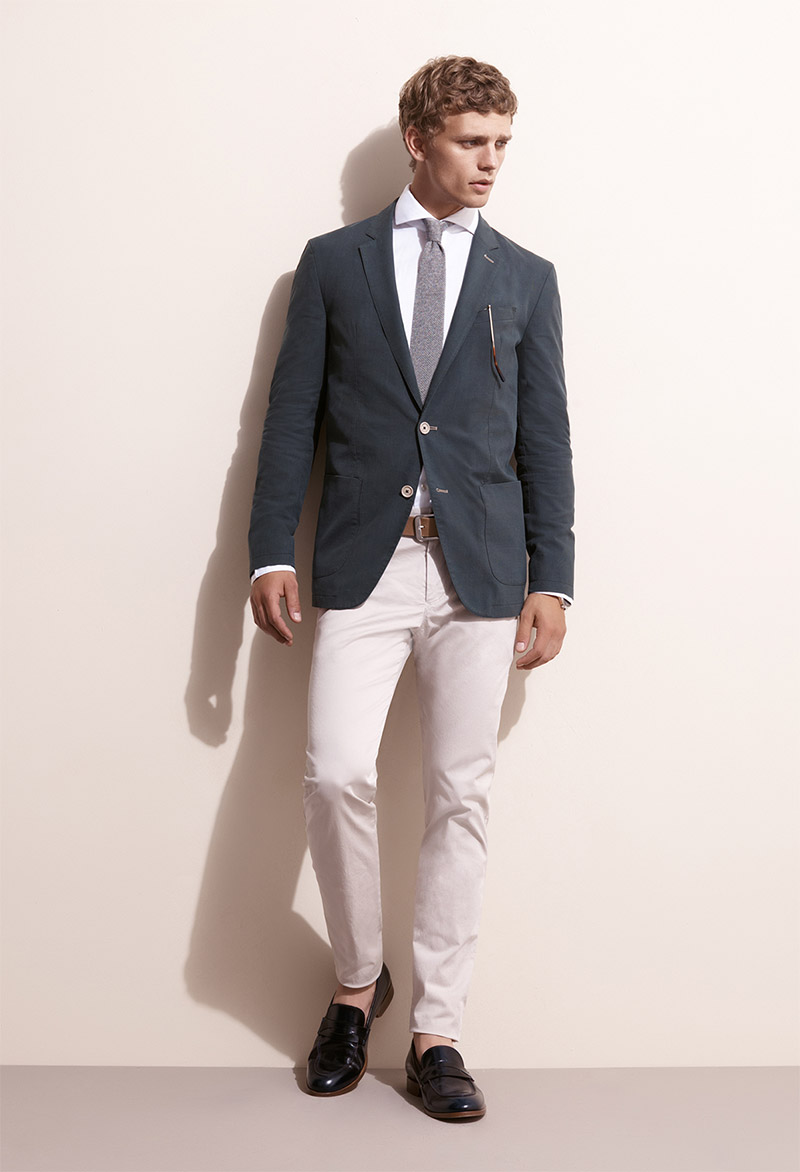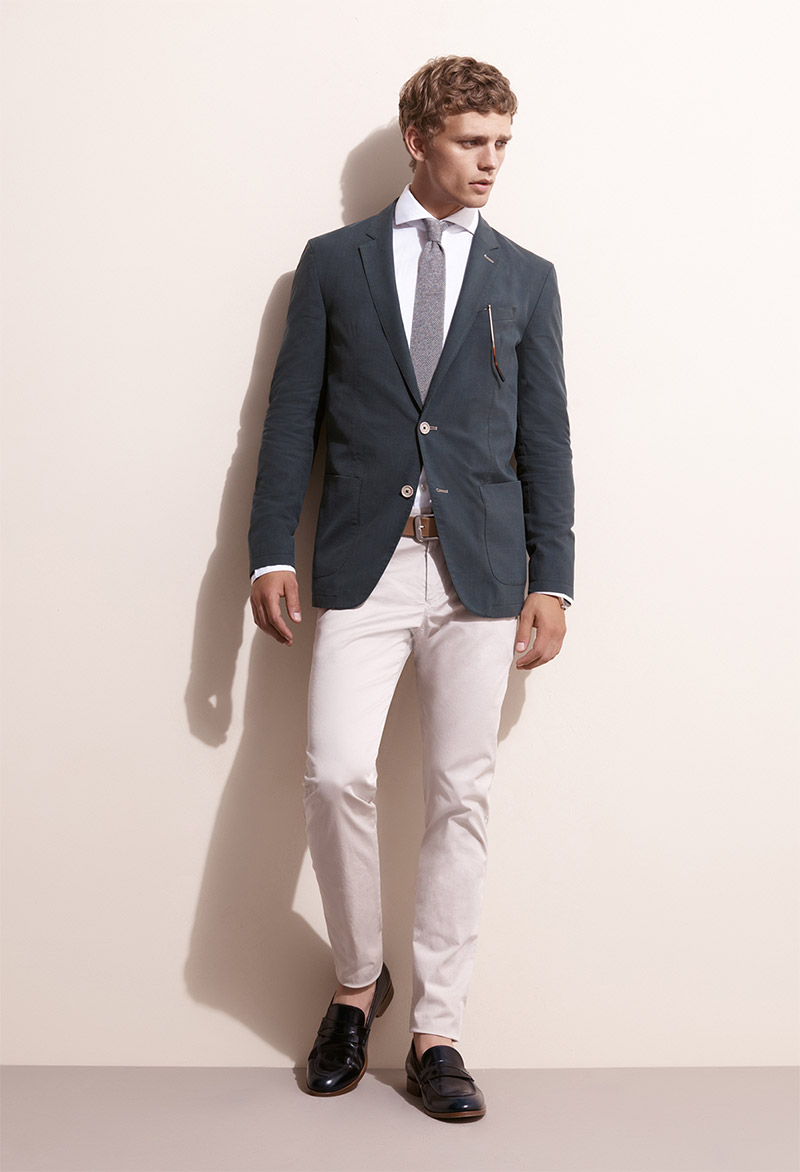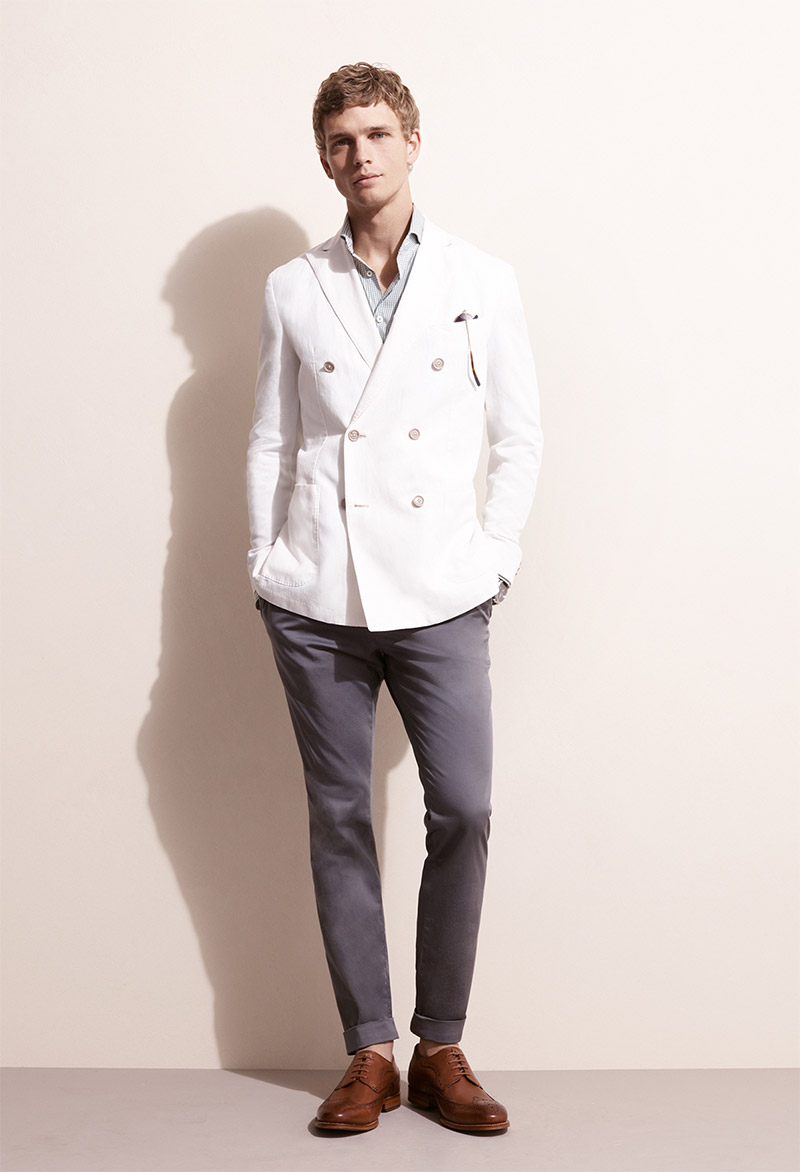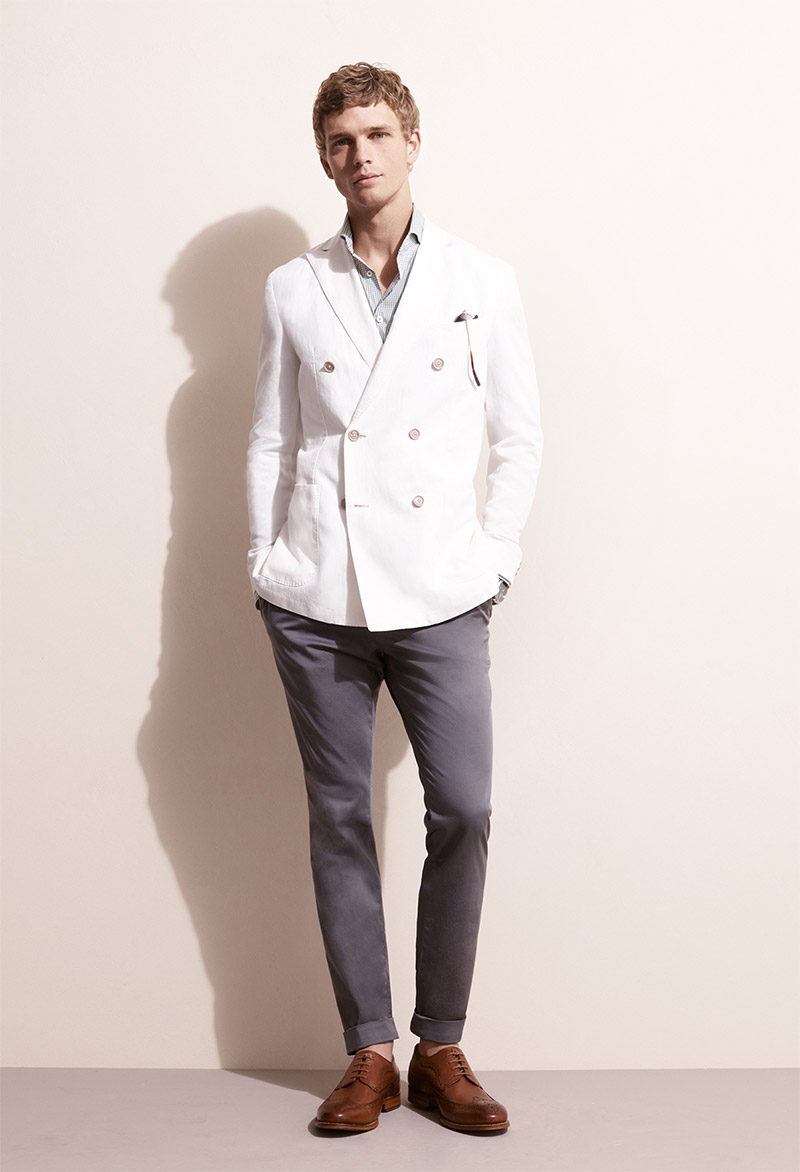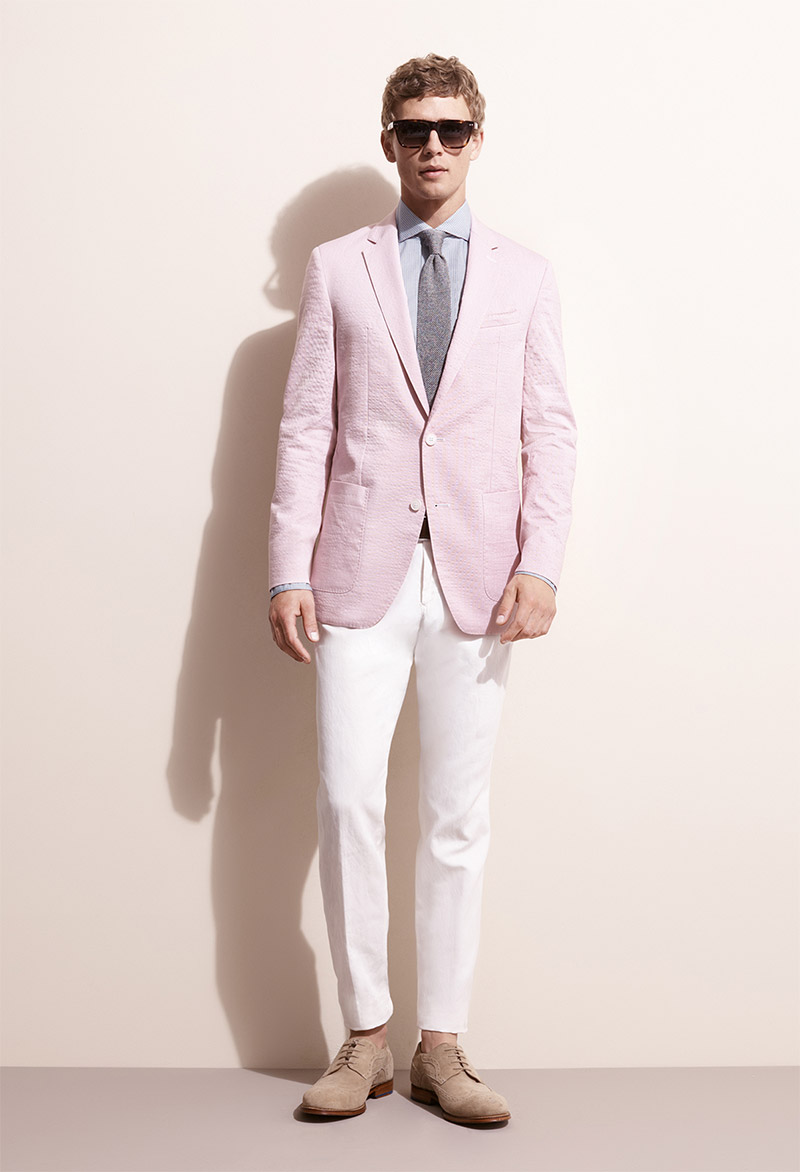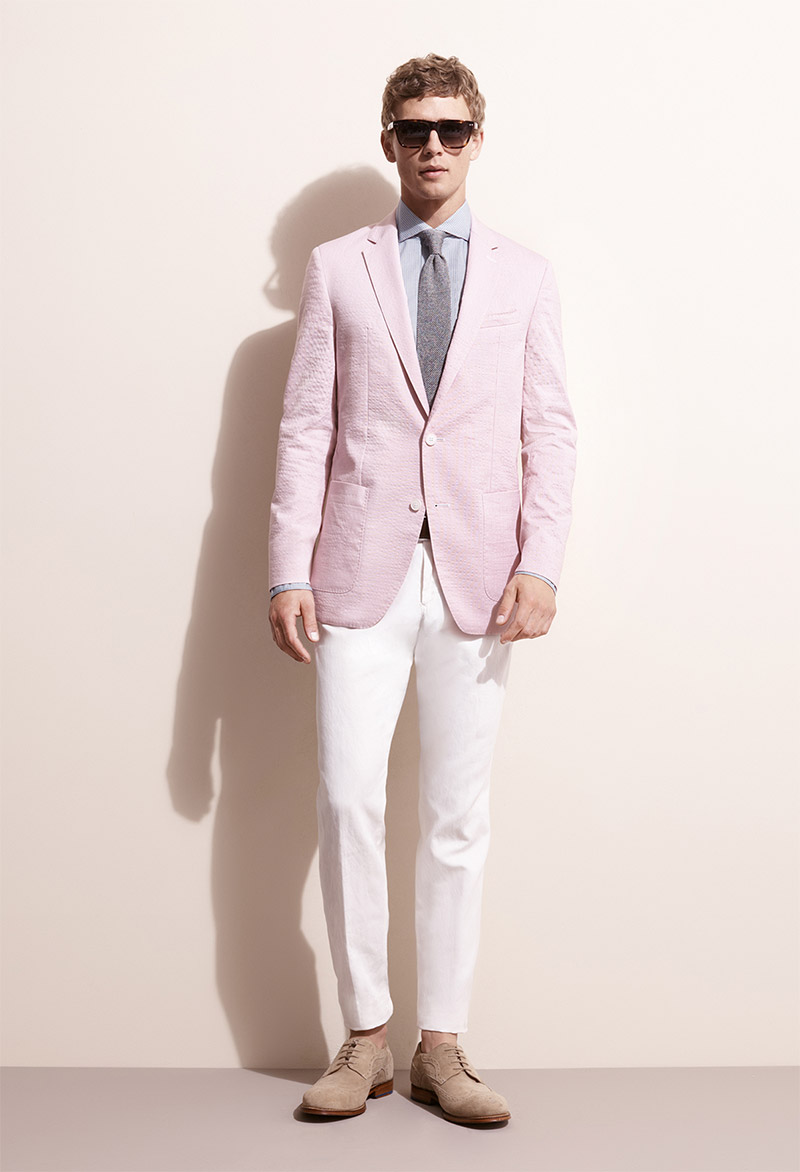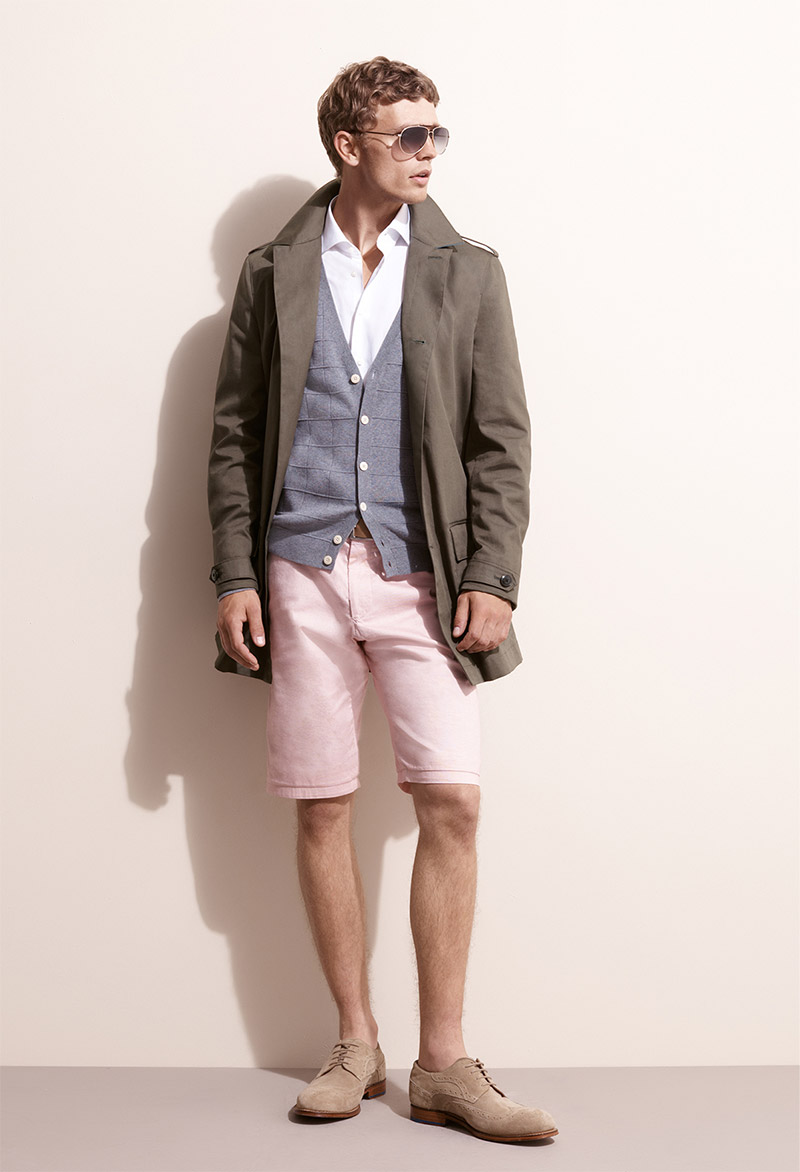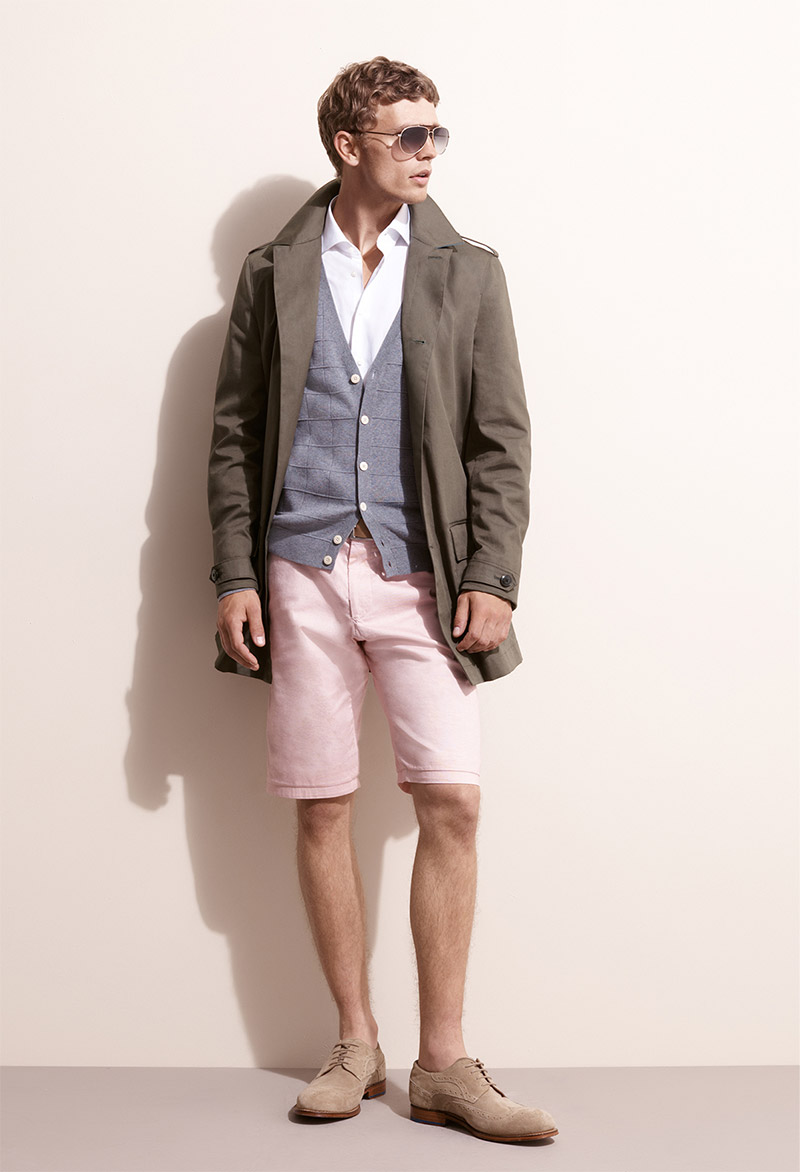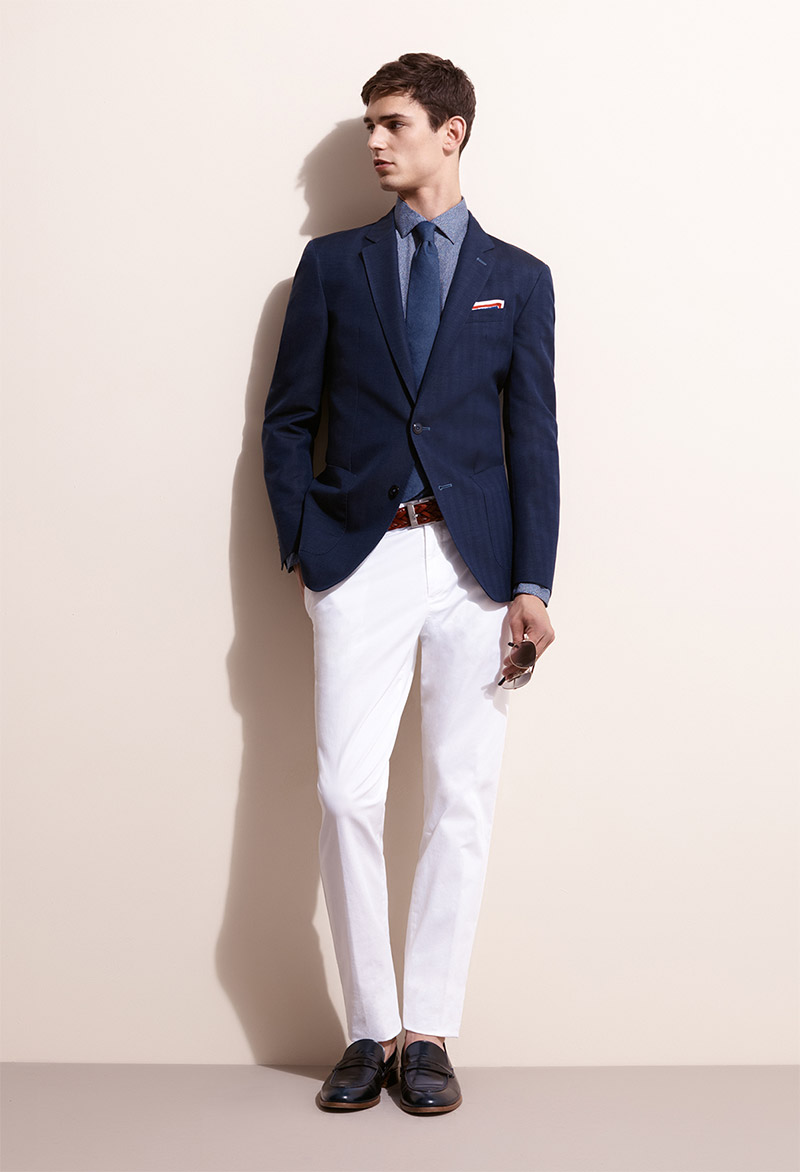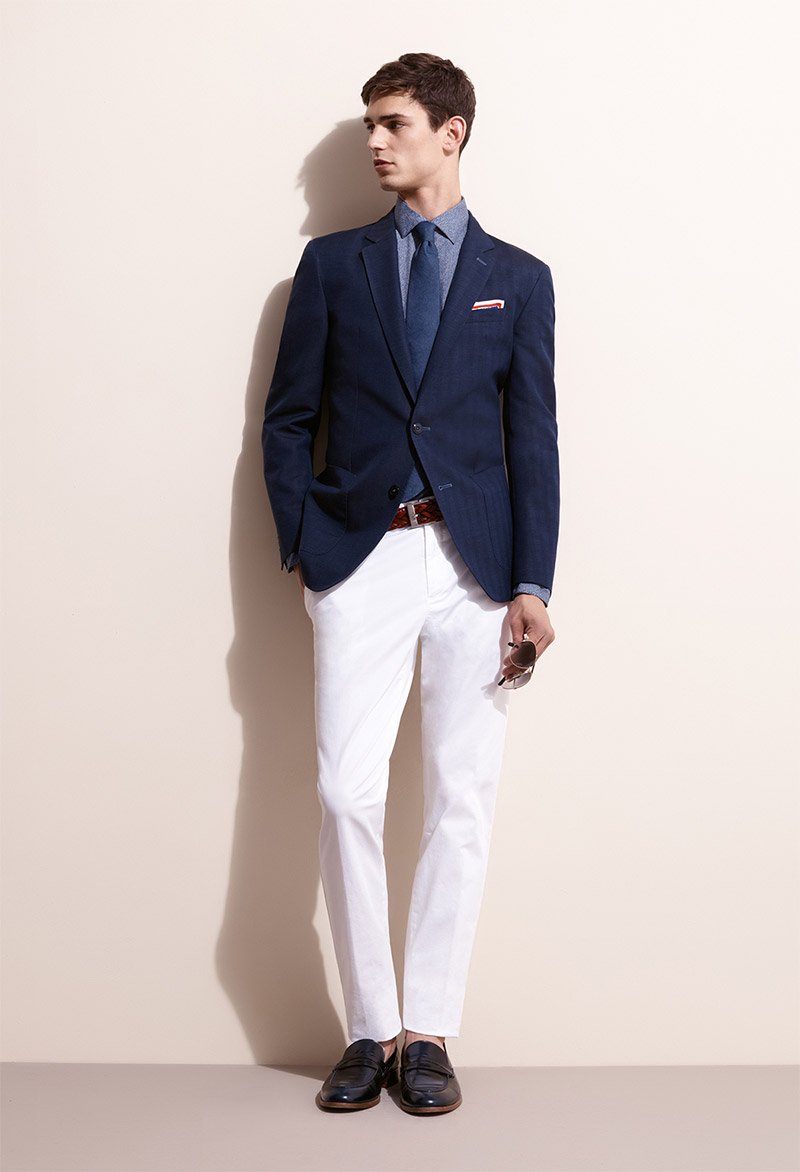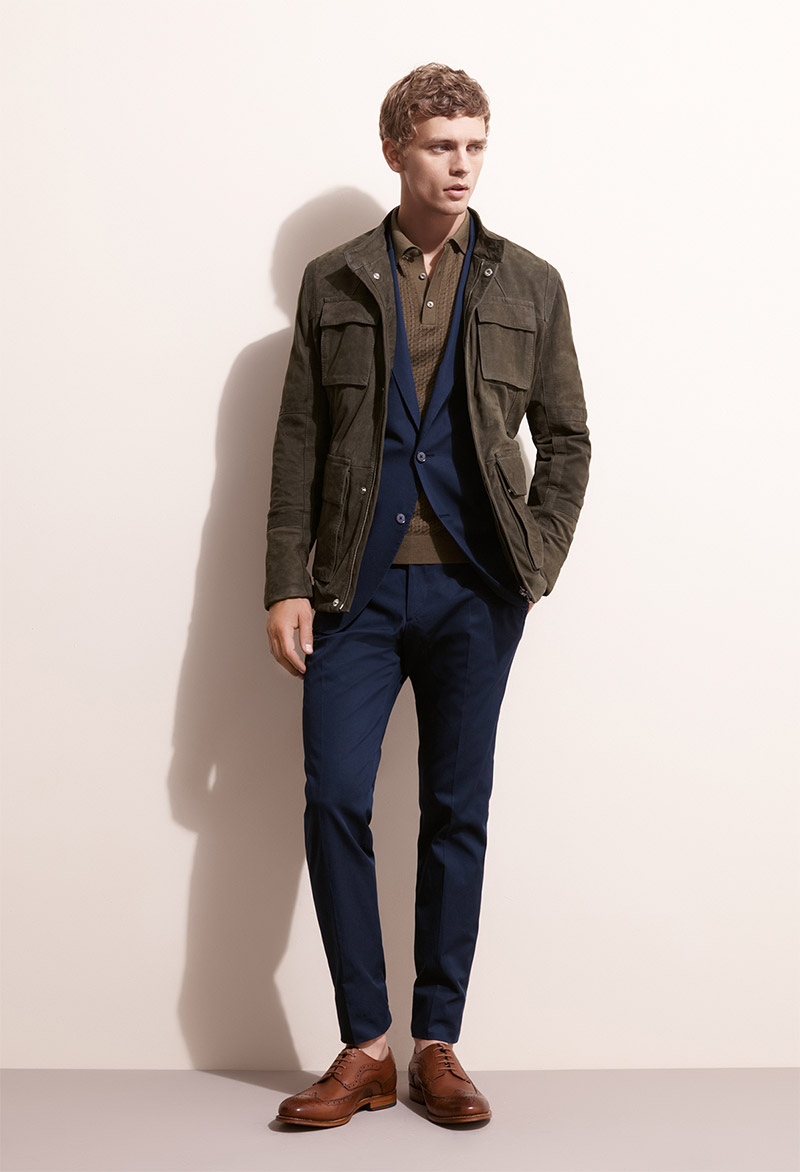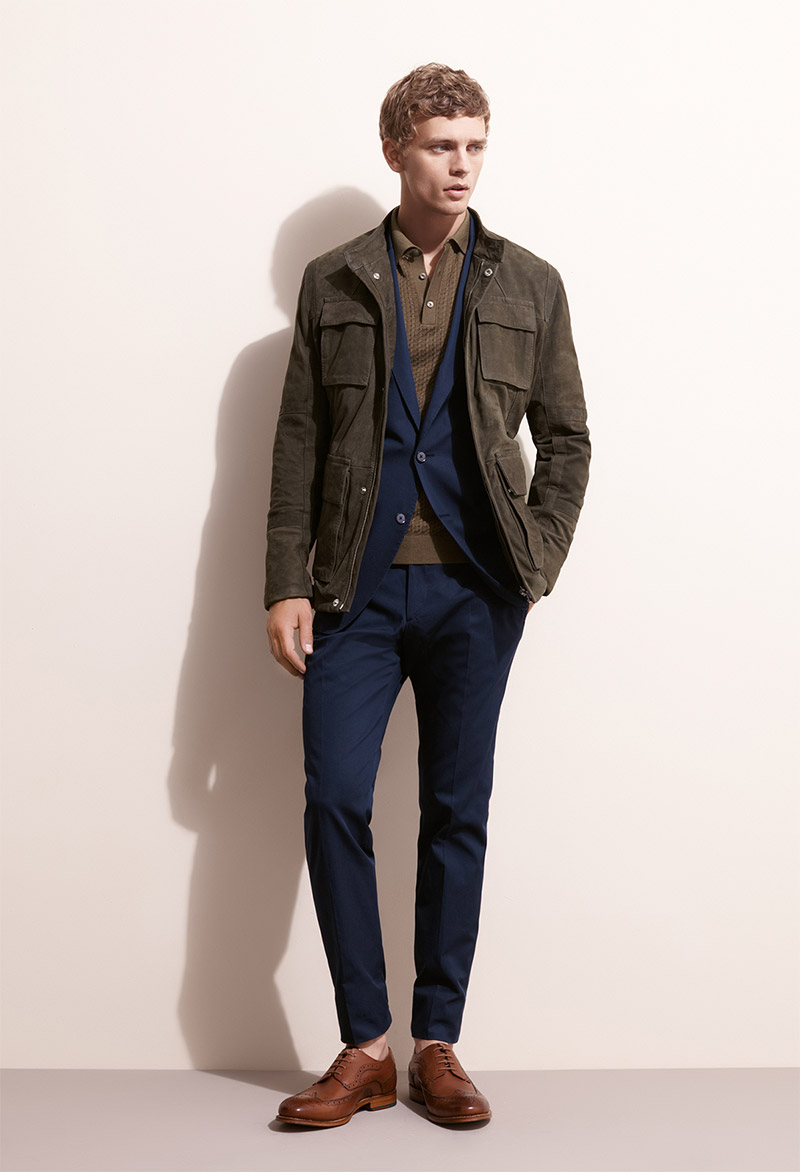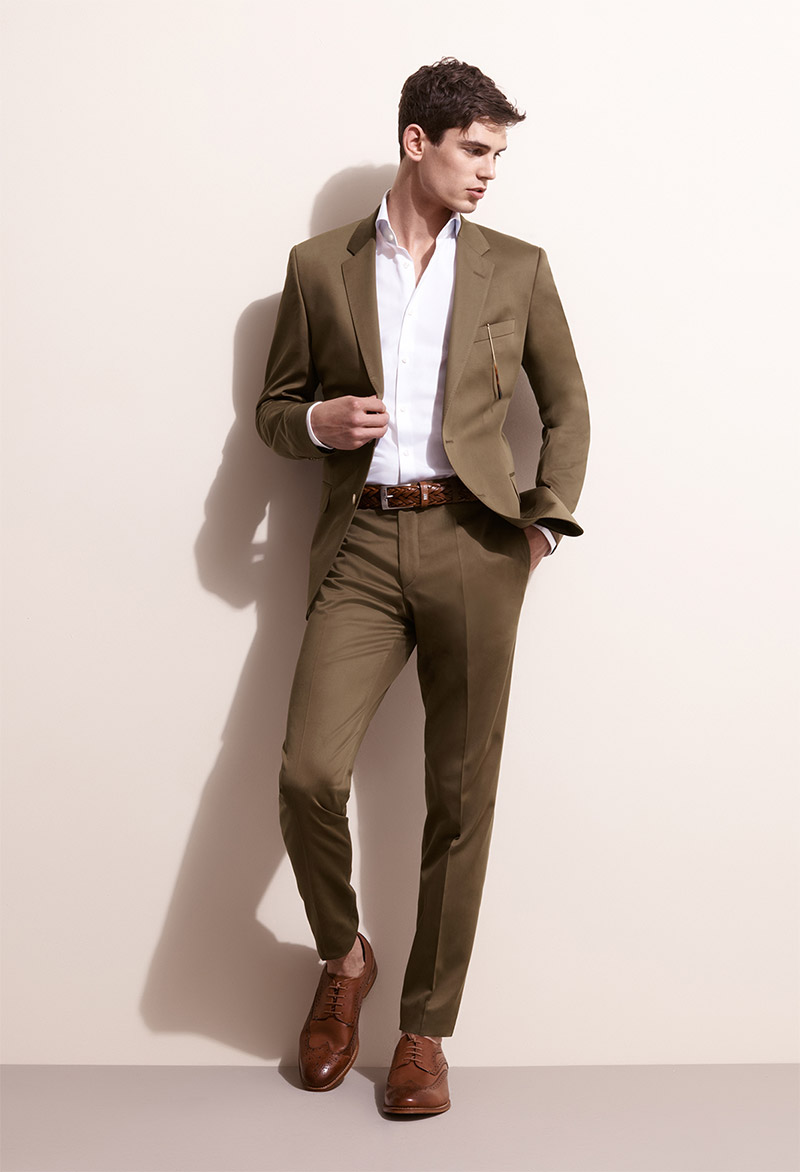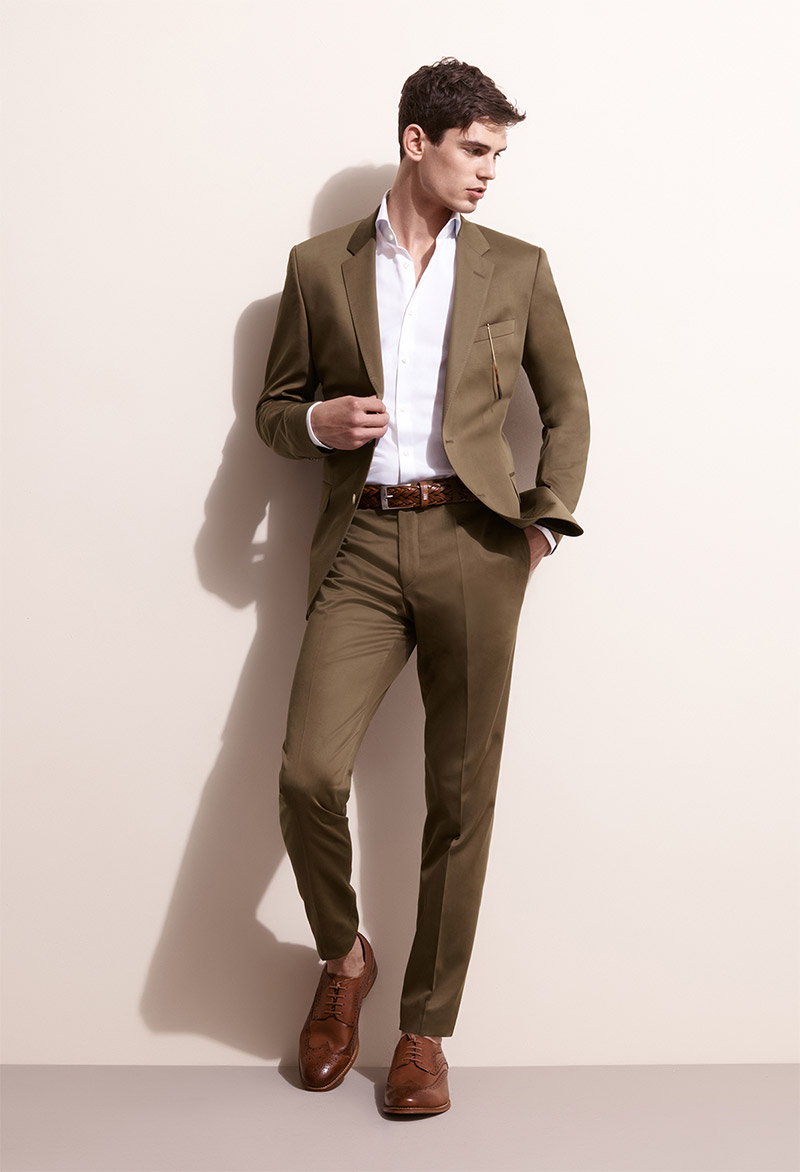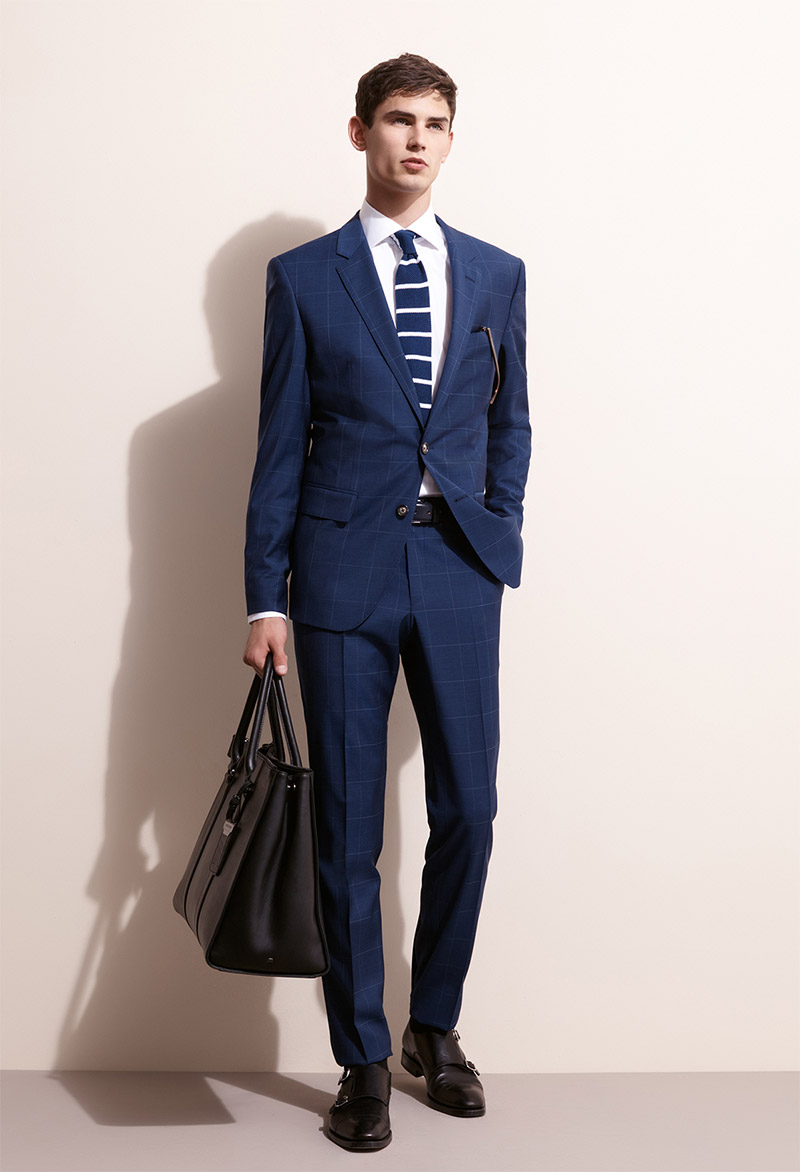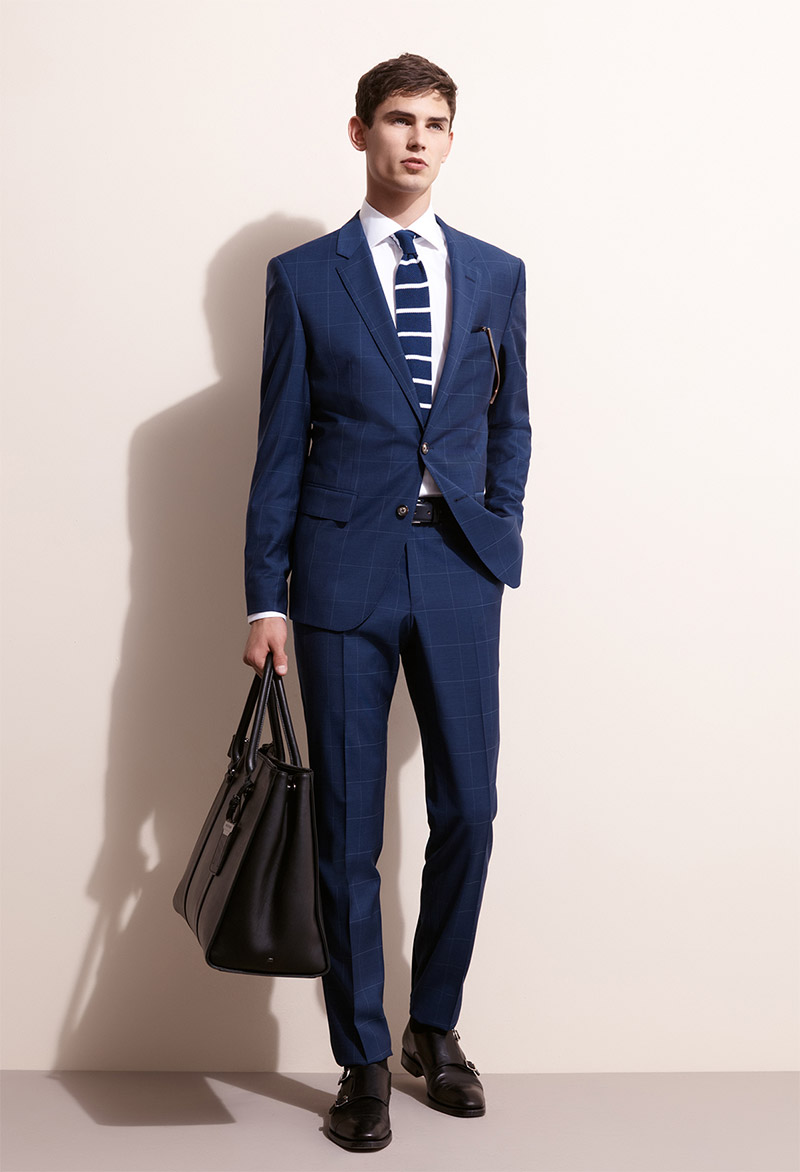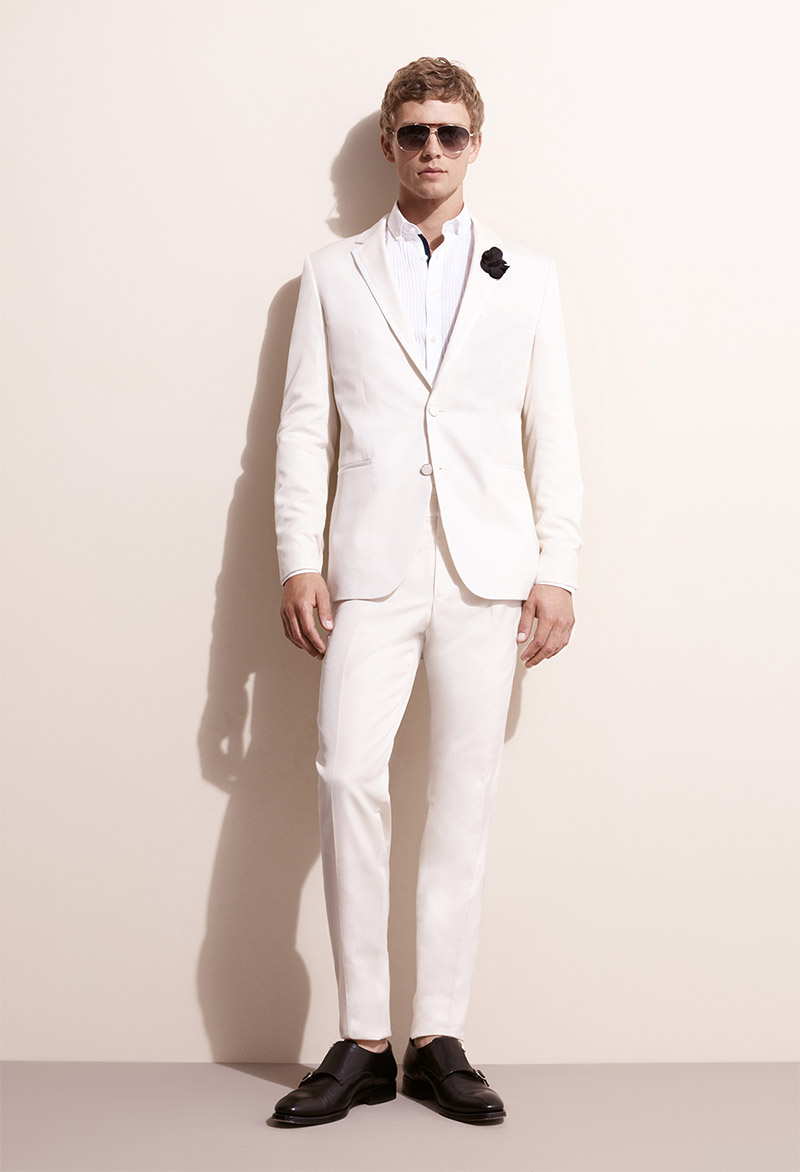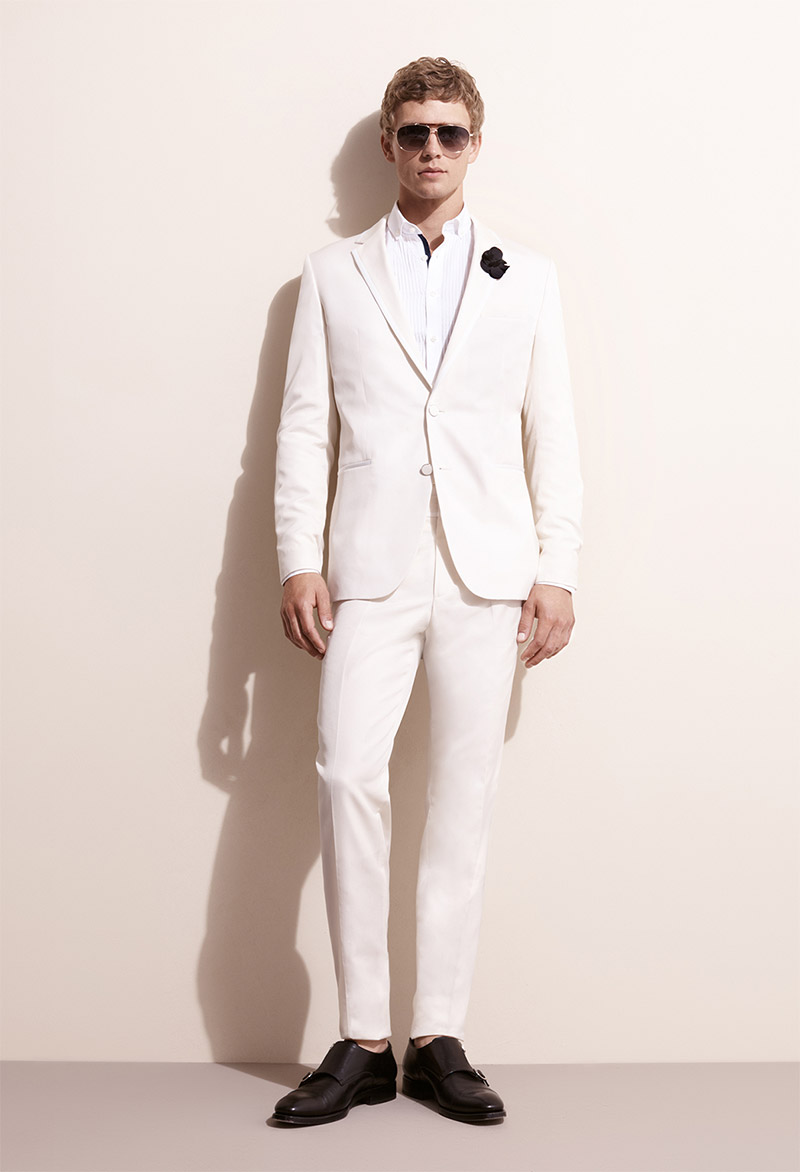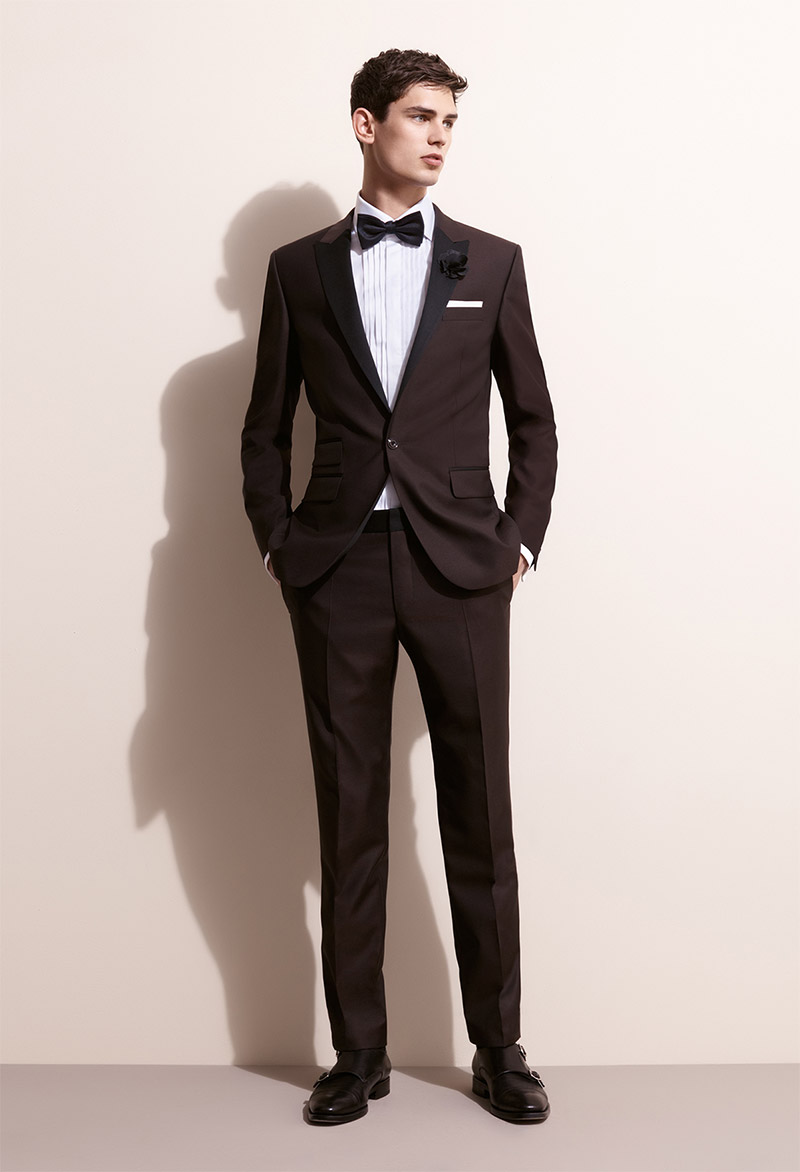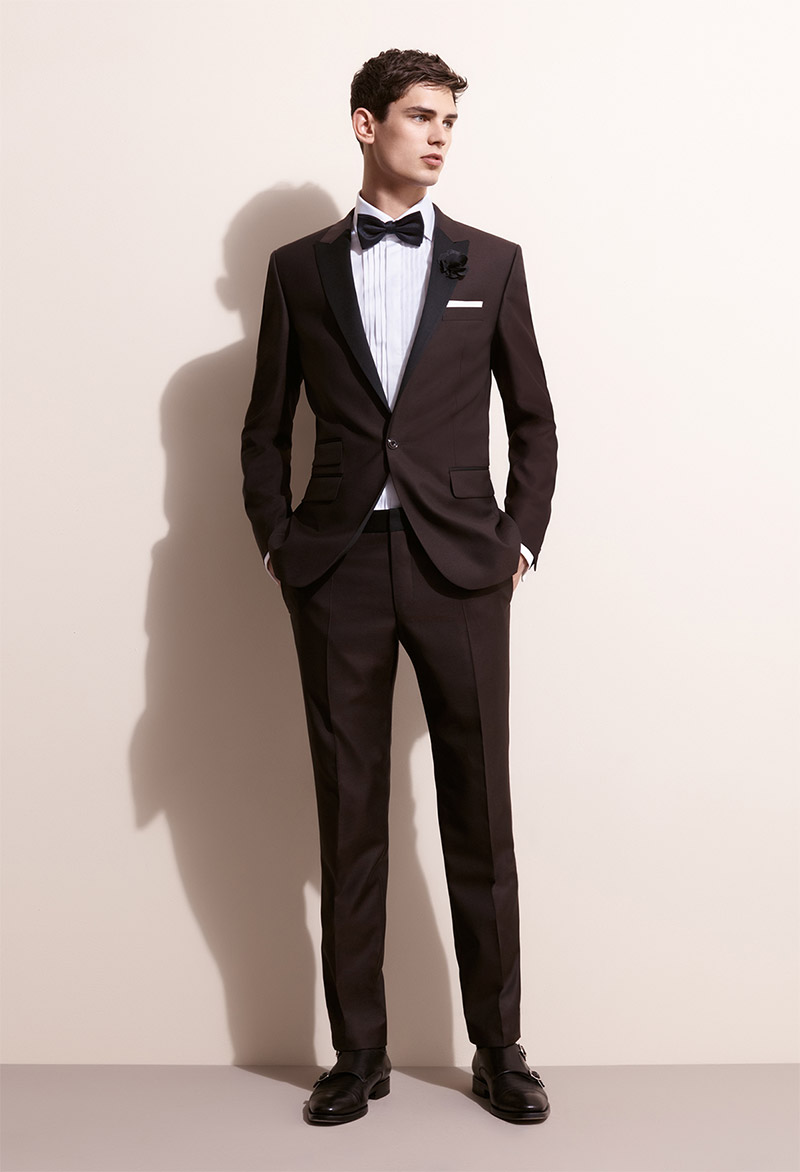 Benjamin Eidem and Arthur Gosse appear on the Spring/Summer 2014 lookbook for Tommy Hilfiger Tailored. The collection combines traditional sartorial styles with laid-back Californian charm.
As coastal springtime breezes begin to warm the air, the Heritage Prep fashion group embraces classic maritime style. Estate blue, scarlet sage, and snow white create an all-American color combination, seen in sleek stripes on shirts, ties, trousers and linings. Accents of cashmere blue, tawny olive and primrose pink add an unexpected pop, as do unique details like buttons, peter pan collars and contrasting linings. It's all about a nautical twist – with plenty of windowpane checks and chevron stripes – where simple cotton and wool blends ensure a timeless aesthetic. When dinner is served, Heritage Prep also offers an eveningwear moment, where double-breasted jackets pair with sleek trousers for a crisp, elegant look.
The second fashion group, Retro Prep, looks to the sun-bleached colors of Palm Springs for inspiration: it's refined but relaxed. Under the hot desert sun, summery knits of linen, cotton and lightweight wool mix chic style with easy-going comfort. Shoulders are soft and rounded, reminiscent that favorite go-to blazer that has been a staple piece for years; interior linings are color-blocked. An indigo story makes a bold statement, pairing casual denim suits with chambray ties, shirts, blazers and pocket squares. Washed denim effortlessly combines with warm olive greens, golden browns or pops of ochre and yellow. Within Retro Prep, a ceremonial capsule collection in tones of brown makes a modern statement – with a vintage nod – at any summer cocktail party.
Palm trees, olive groves and cactus-covered landscapes inspire Refined Prep, the third fashion group defined by tailored, elegant, sophisticated pieces. The look is tonal and washed out – in suits, pants, bowties and jackets – featuring natural greens and beige tones with accents in soft pale rose. Styles range from cosmopolitan bowties and seersucker suits to monochromatic pieces with contrasting trottoire piping. Refined Prep also includes a white moment, with crisp white shirts and textured fabrics; the white double-breasted half-lined blazer is fundamental. Completing the looks is the must-have silhouette: a modern one-button suit.