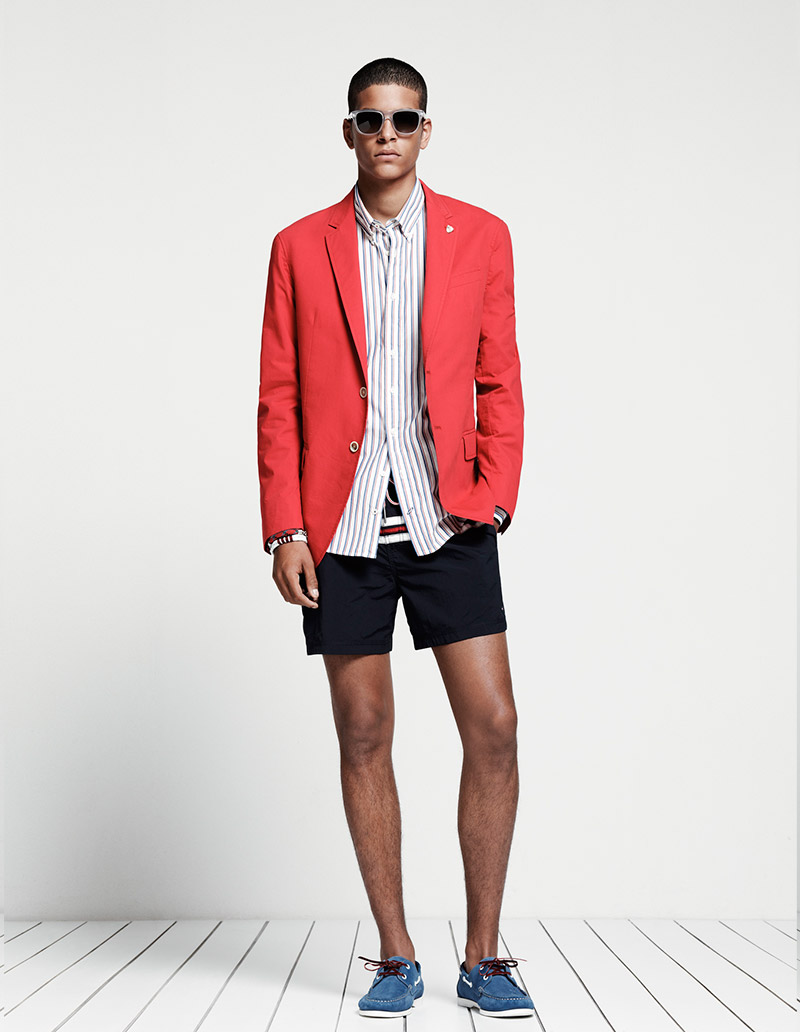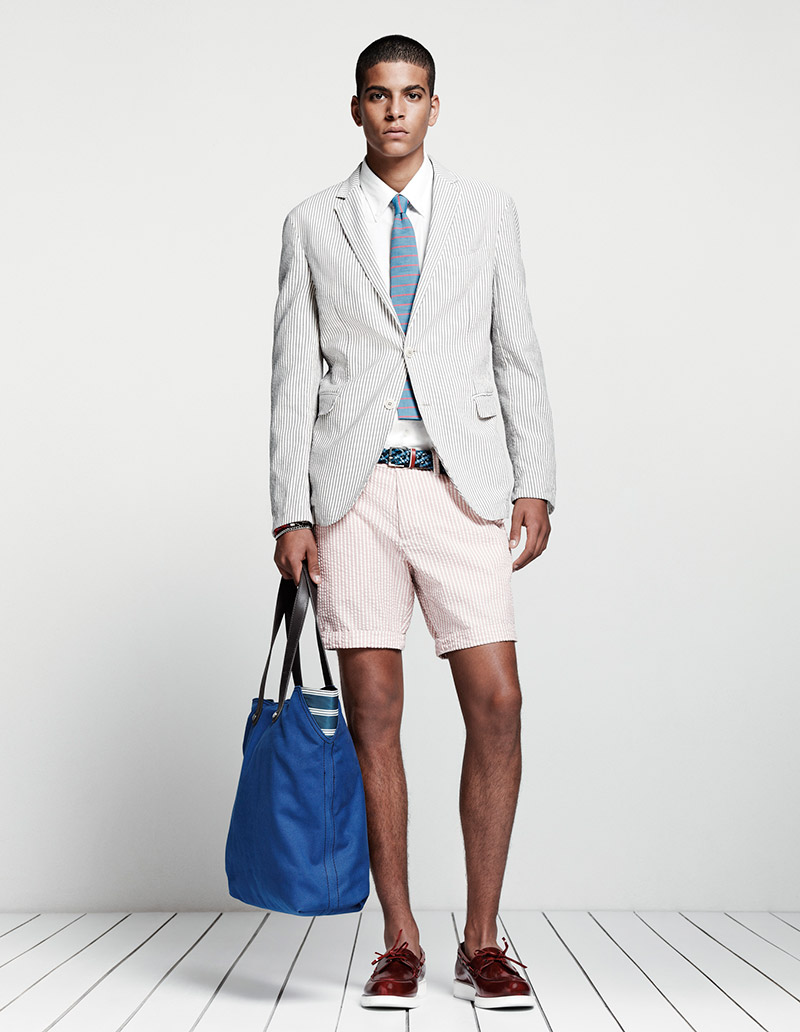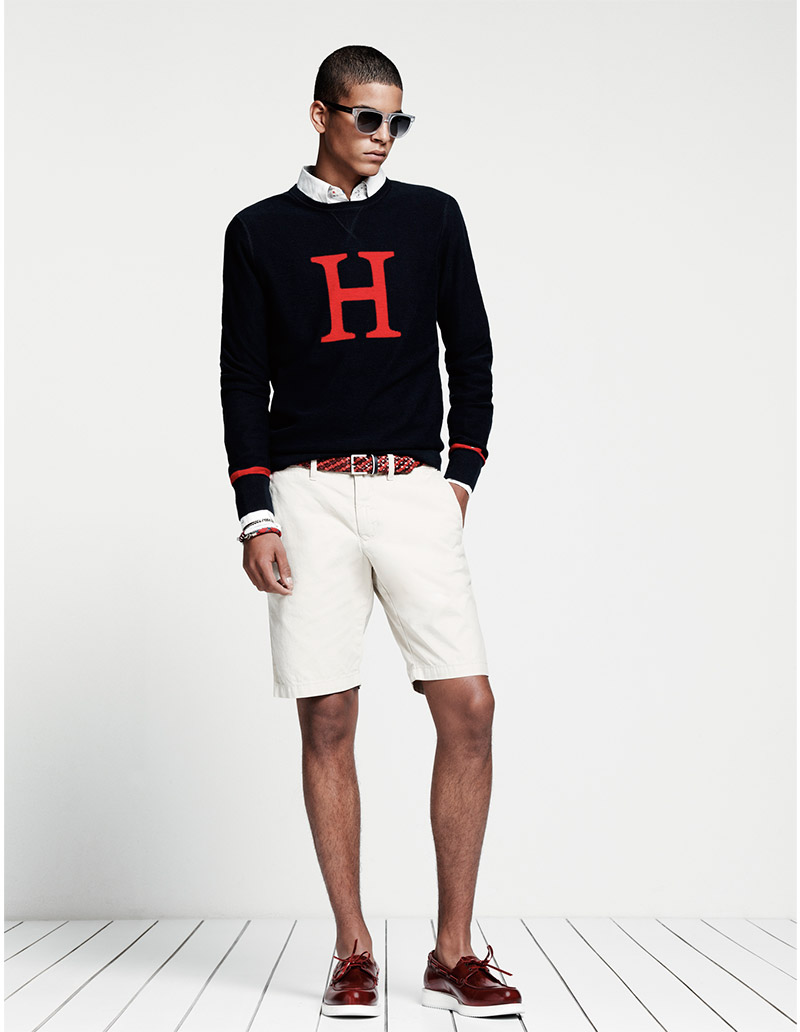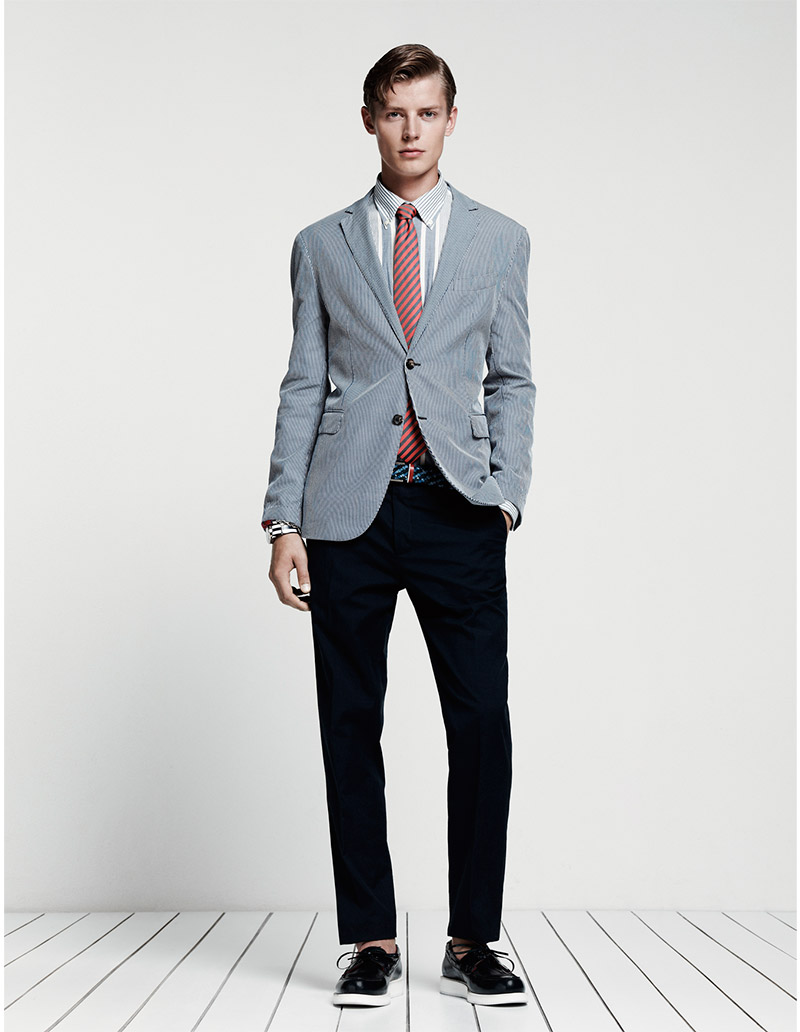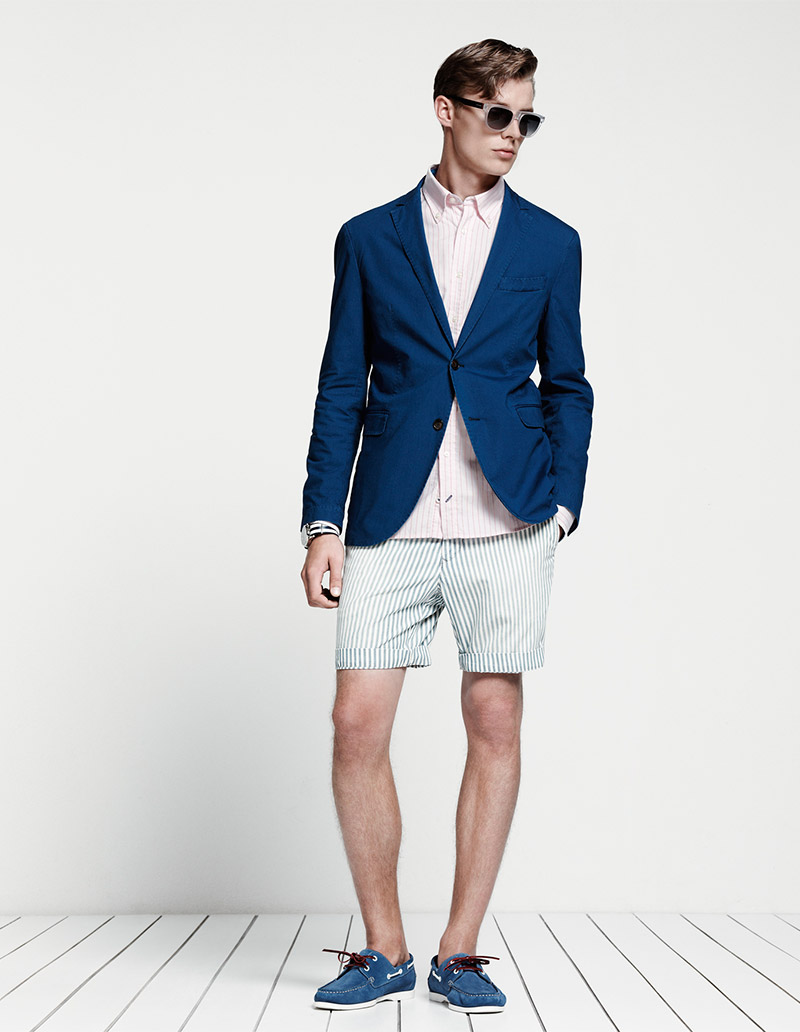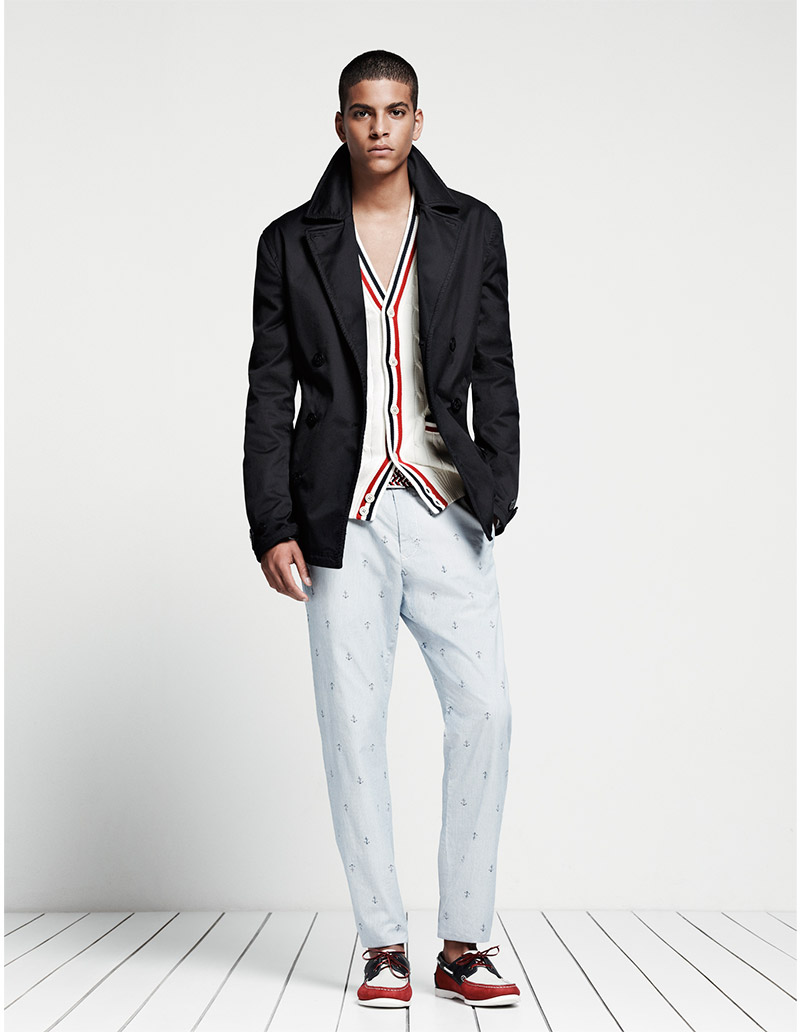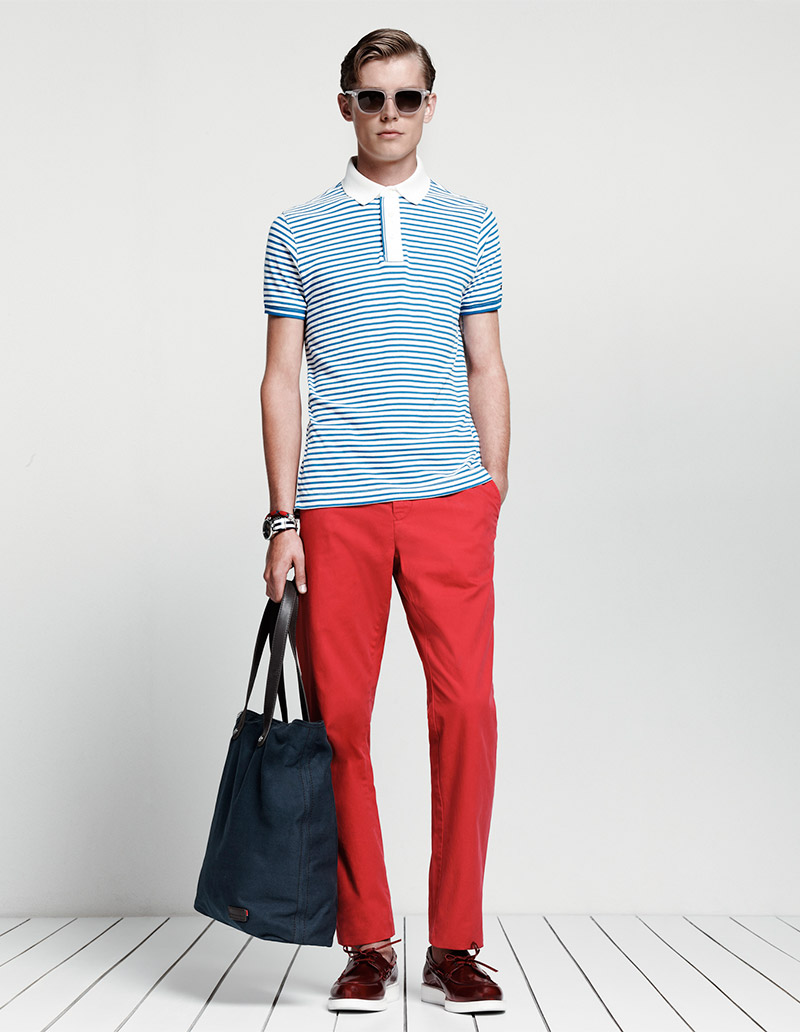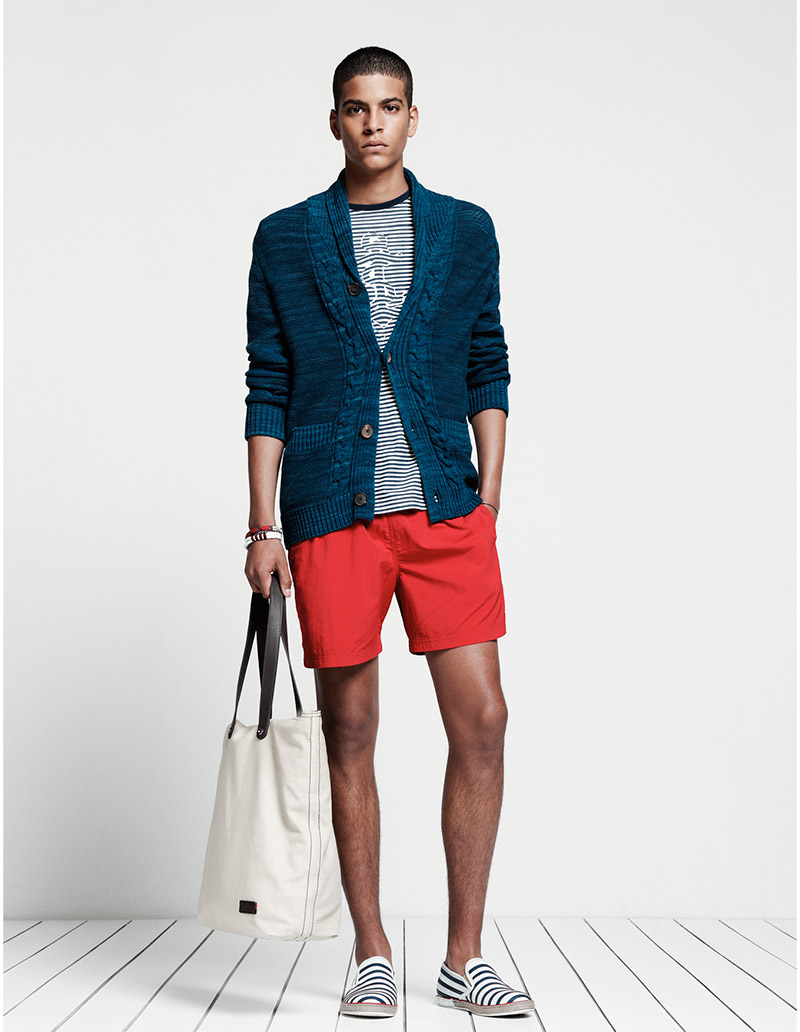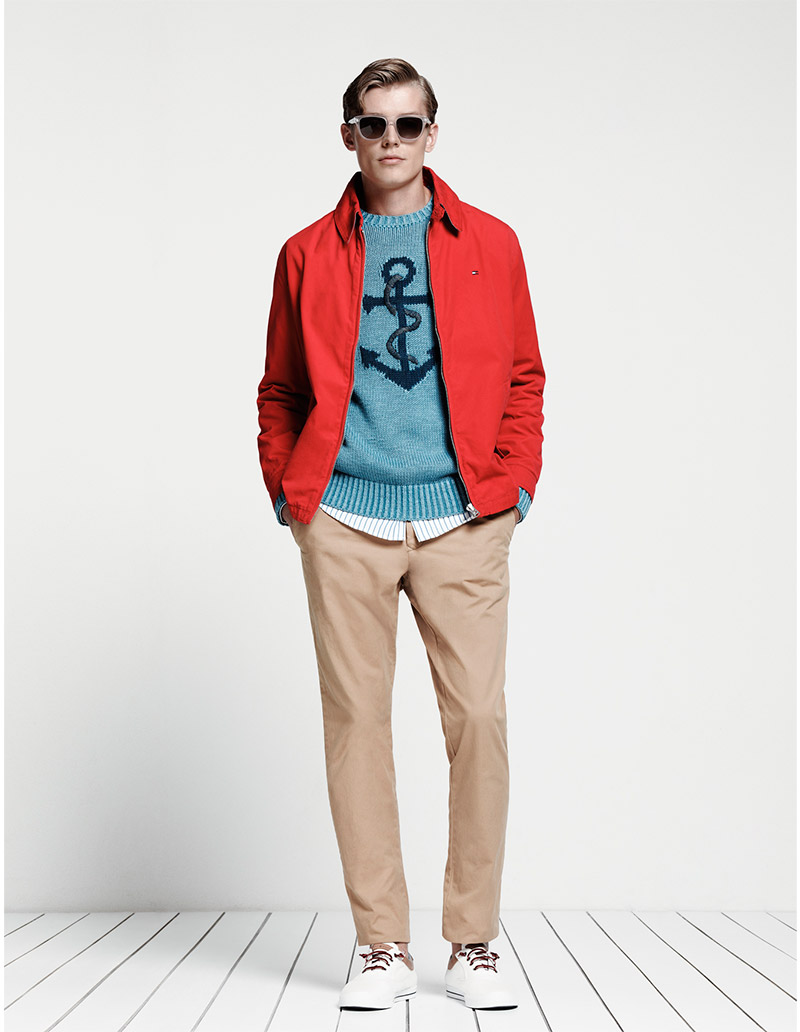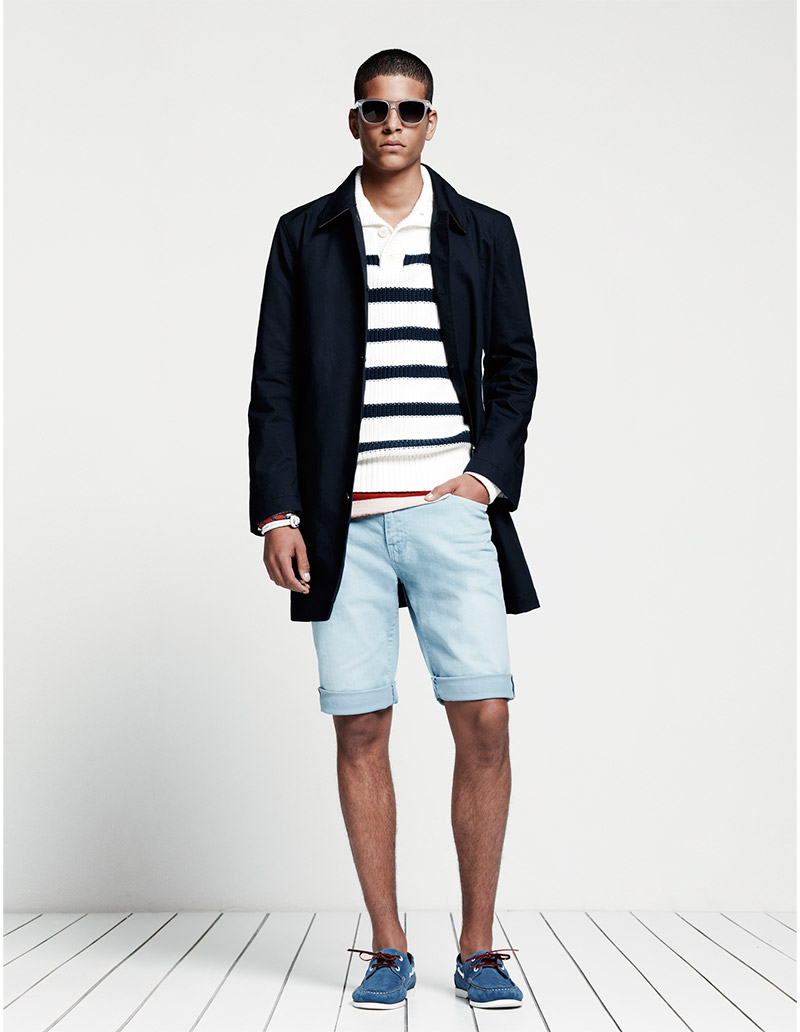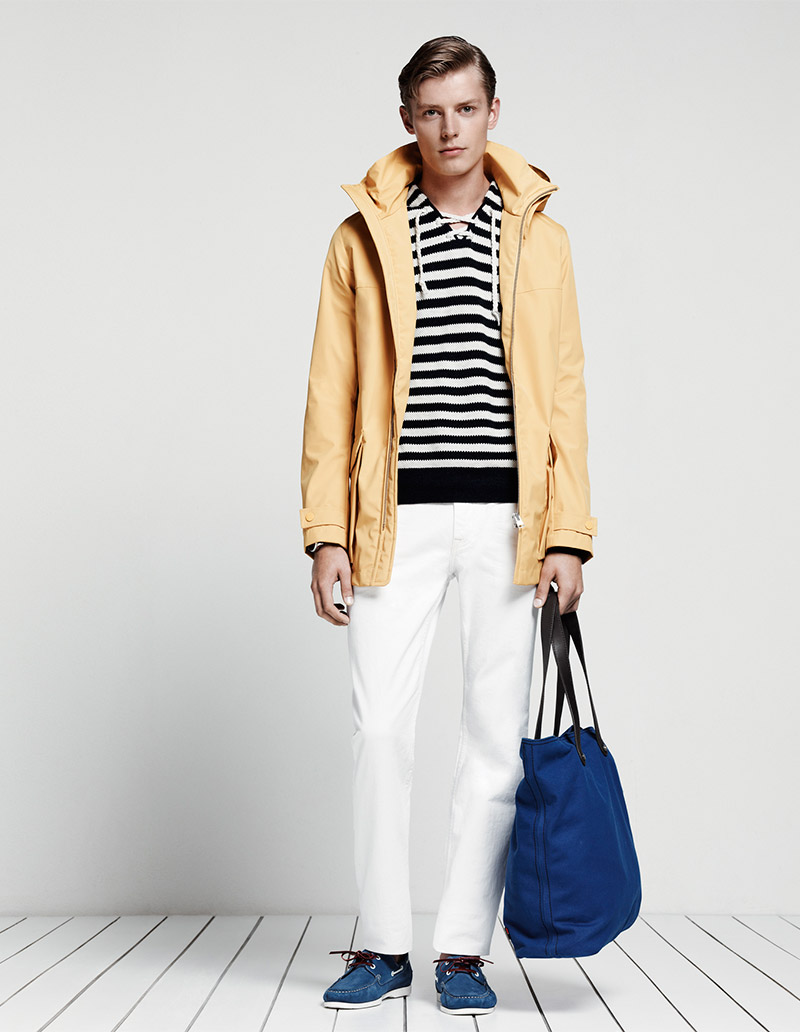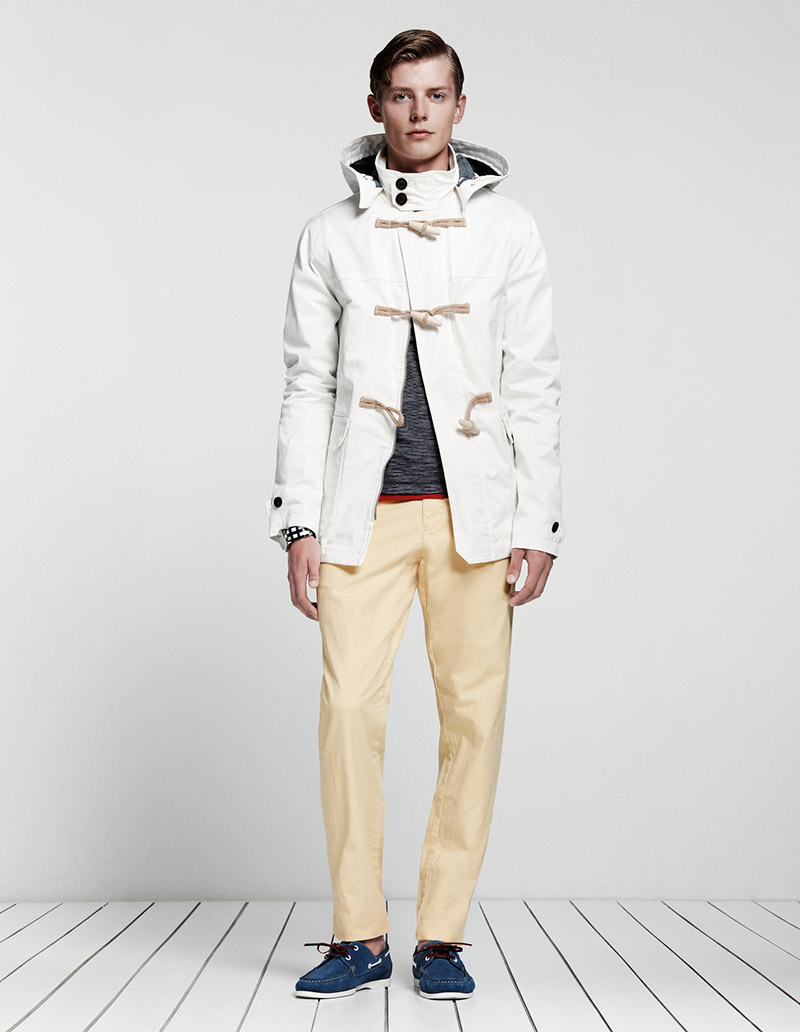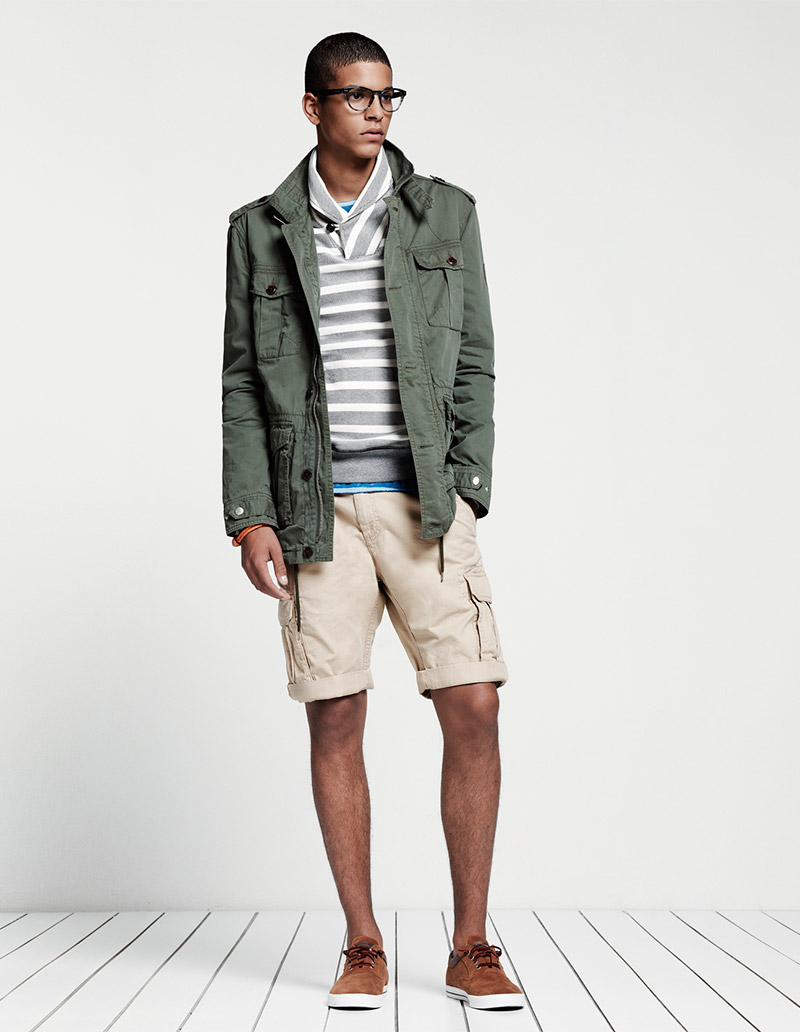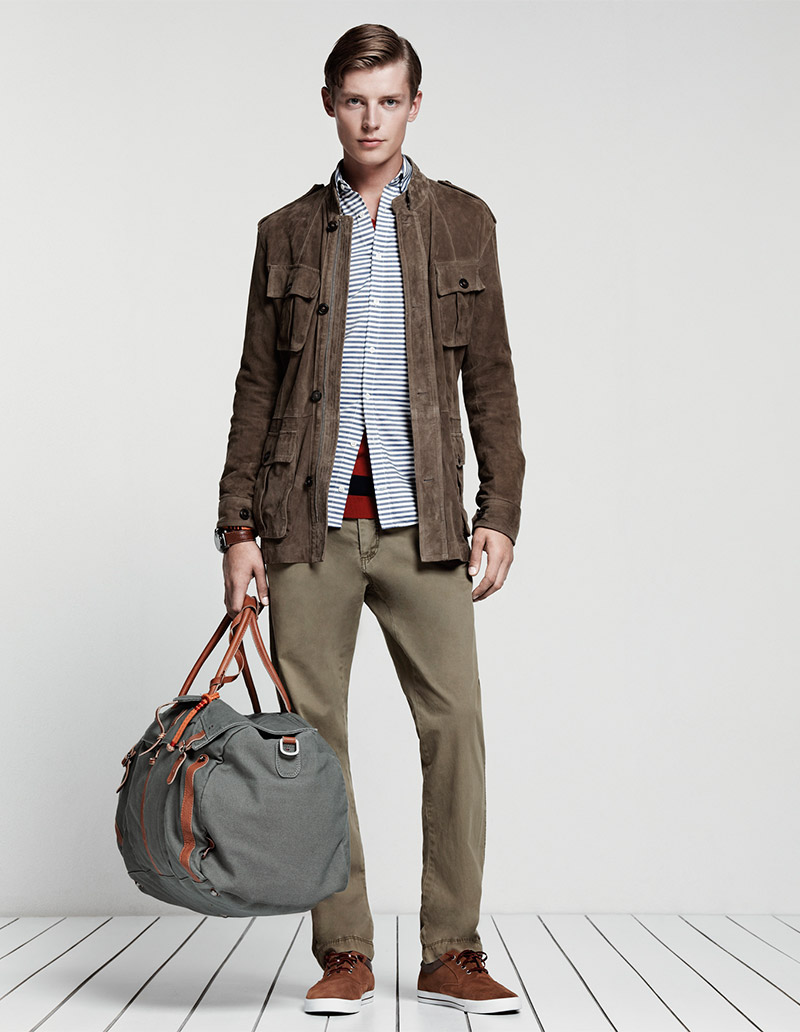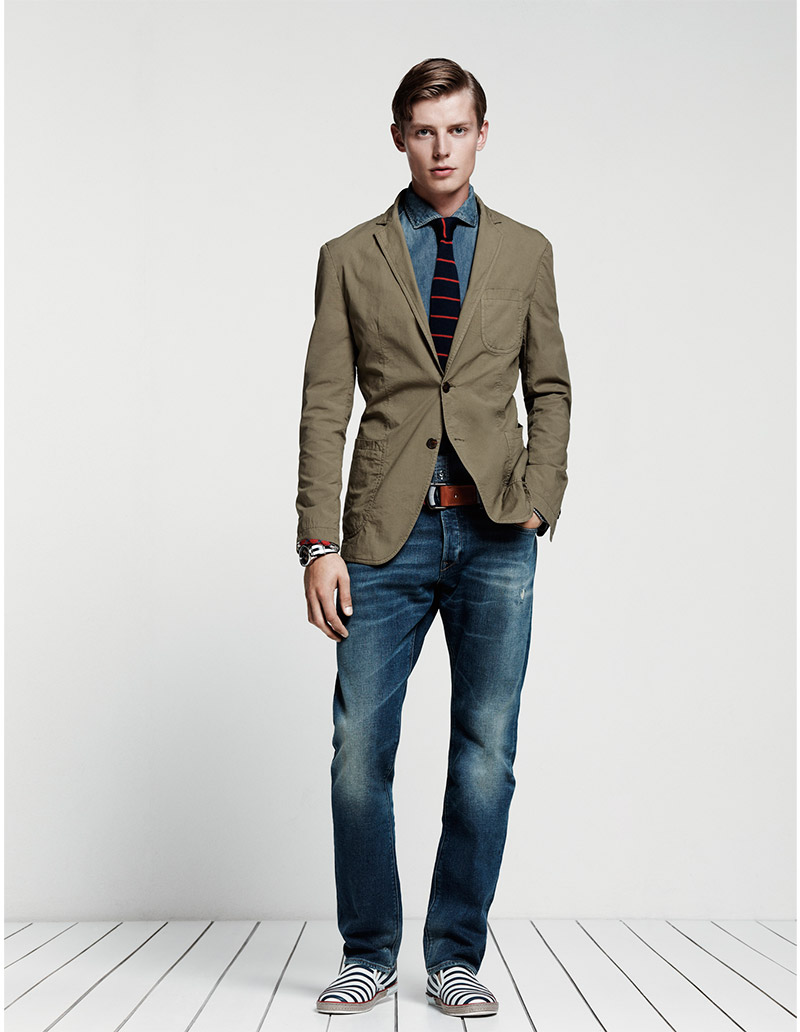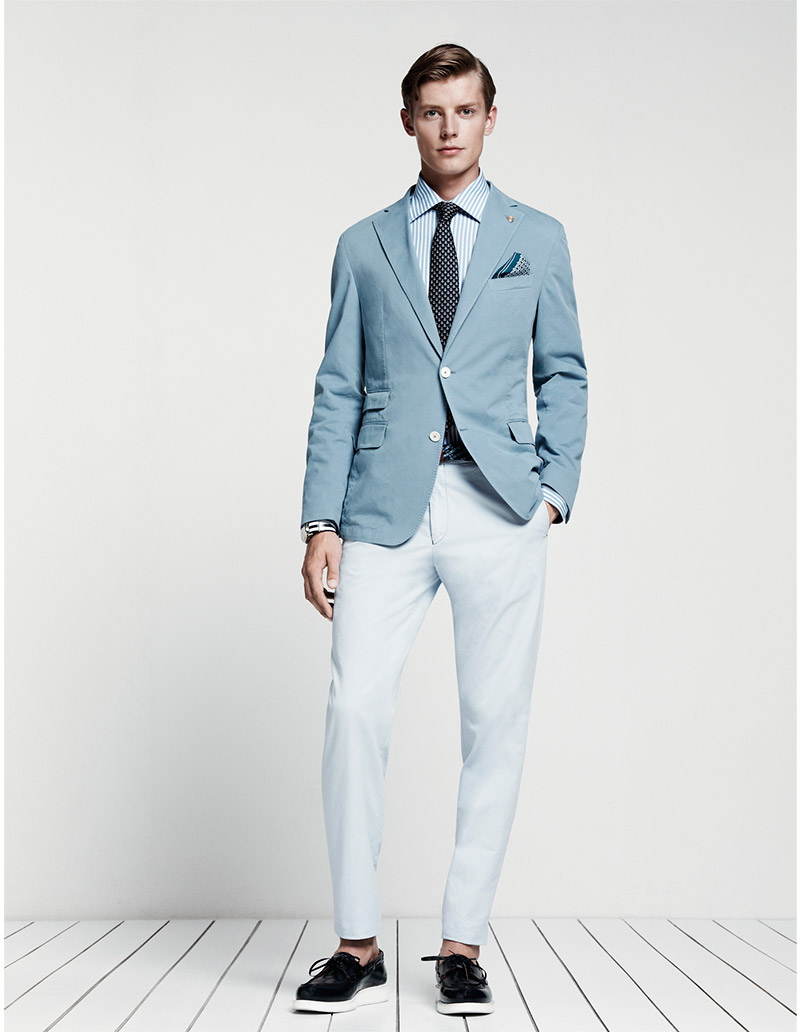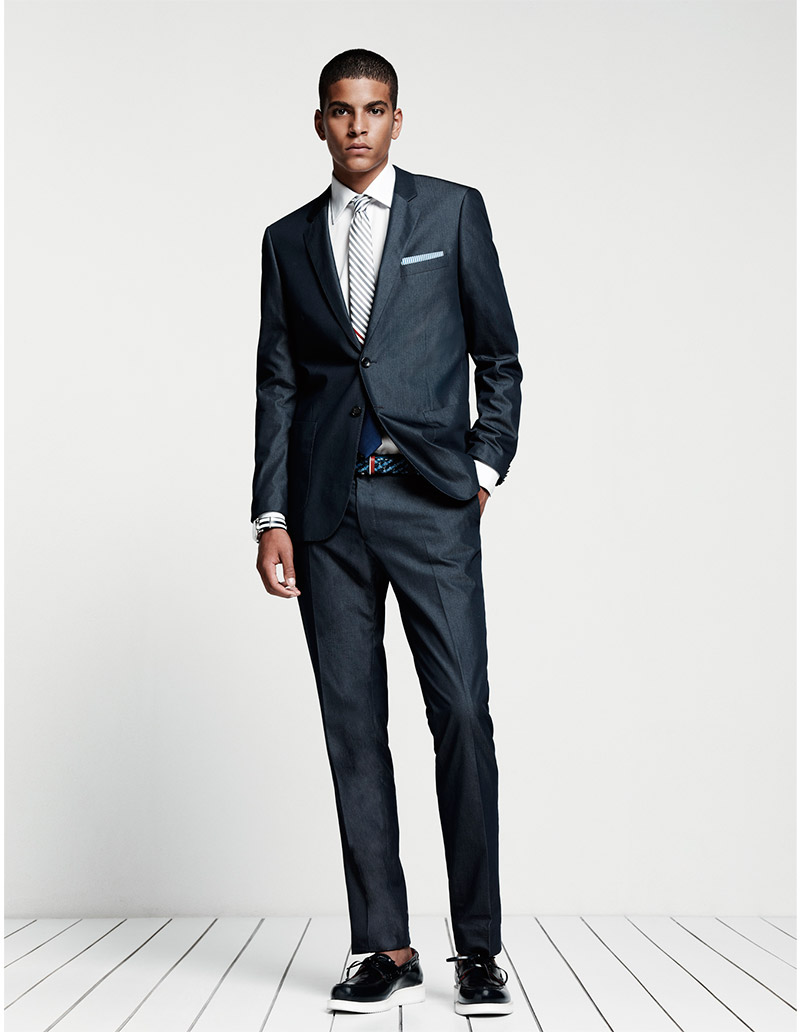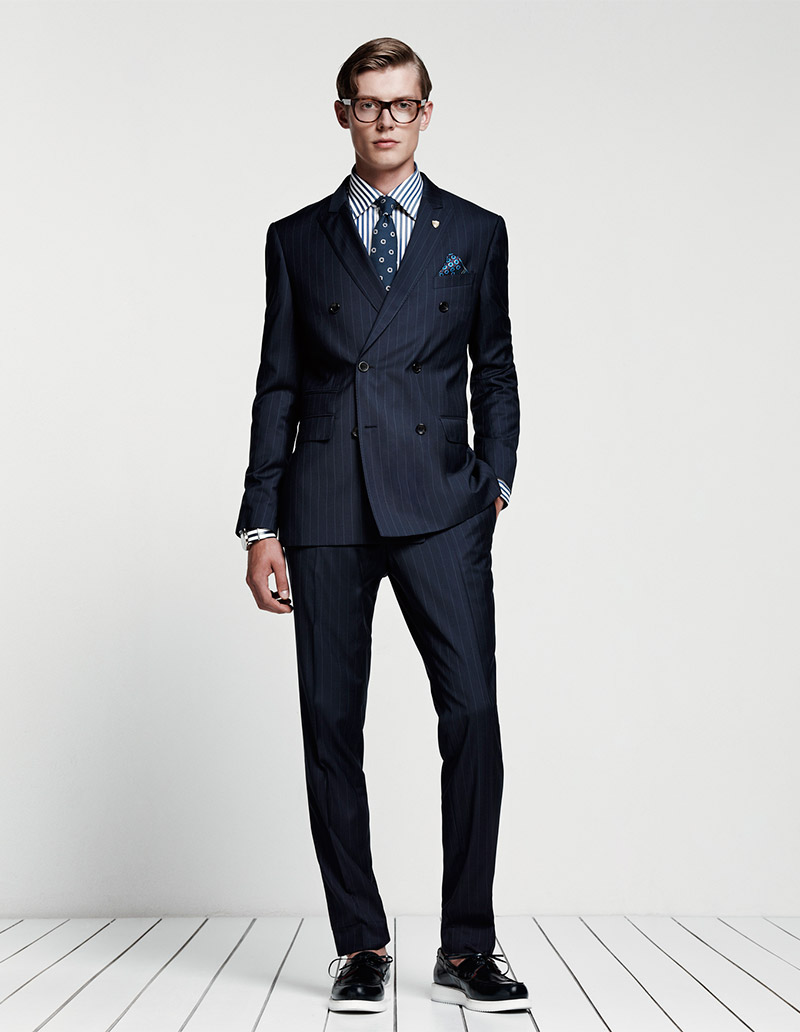 Entitled "Prep Passport", Tommy Hilfiger Sportswear Collection for Spring/Summer 2013 takes us on a whirlwind tour of the world with three distinct adventures.
From America to India then onto Africa, each one offers a truly unique blend of colors, fabrics, textures and patterns. Traditional cuts and styles are mixed with one another to create fresh, modern looks for today's globetrotting gentlemen.
The first stop on the Prep Passport is Cape Town. After setting off from New York, the seaside location of Cape Town provides the inspiration for Nautical Prep. Rich in the brand's signature red, white and blue, this first fashion group incorporates accents of green and gray – reminiscent of a misty morning on the pier. The classic chino-and-sweater look is reinvented through color blocking: pairing contrasting colored v-neck or crew-neck sweaters against summery Boston twill chinos. The nautical theme is cleverly incorporated via toggle and anchor details on outerwear, and includes tape detailing on rugby polos. Stripes and faux solid prints in blue on blue give a nod to South-African style to the sportsmanship and indigenous patterns of South Africa.
Ethnic Prep, the second fashion group, takes place in India. It's all aboard the Darjeeling Express in a riotous explosion of colored denim, madras checks and indigo blues reminiscent of the Summer Sea and sky. The Oxford shirt makes a strong play in this commonwealth locale. This wardrobe staple appears in both solid, washed colors and in Ithaca stripe, with colors ranging from classic white to aqua splash and shirt blue. Pair the Oxford with brightly-colored denims for a perfect urban explorer style. Madras checks feature in both shirts and shorts, as a reminder of the optimistically bright colors found in Indian bazaars. Blues and indigos make a bold statement throughout this group, adding to the lush, exotic feel; these blue tones provide a cool background against which to layer the brighter tones.
After the colorful kaleidoscope found in Ethnic Prep, it's time to trek into the endless majesty of Kenya's desert for Safari Prep. This third and final fashion group keeps it cool with a range of shorts and shirts, ideally suited to sun-filled days spent exploring. Overdyed and triple-stripe polos in lush olives, browns, reds and blues, with an occasional "pop" of orange, are matched with Brooklyn shorts in a range of colors from olive green to jester red. The palette is natural, drawing inspiration from the dusky tones of Kenya's stunning landscape. The safari theme stands out in details like large structured pockets and herringbone. The casual, comfortable pieces in this fashion group are essentials for any suitcase, whether the destination is down the Nile or out for a city break.