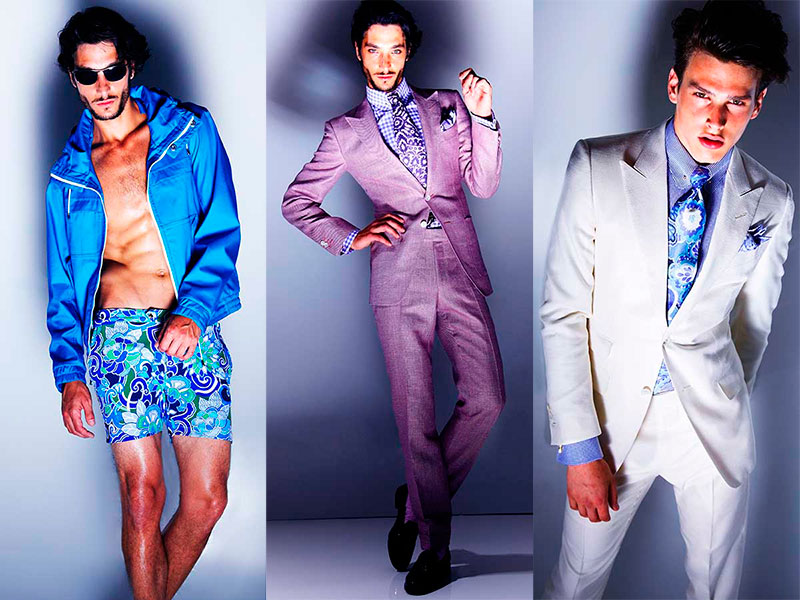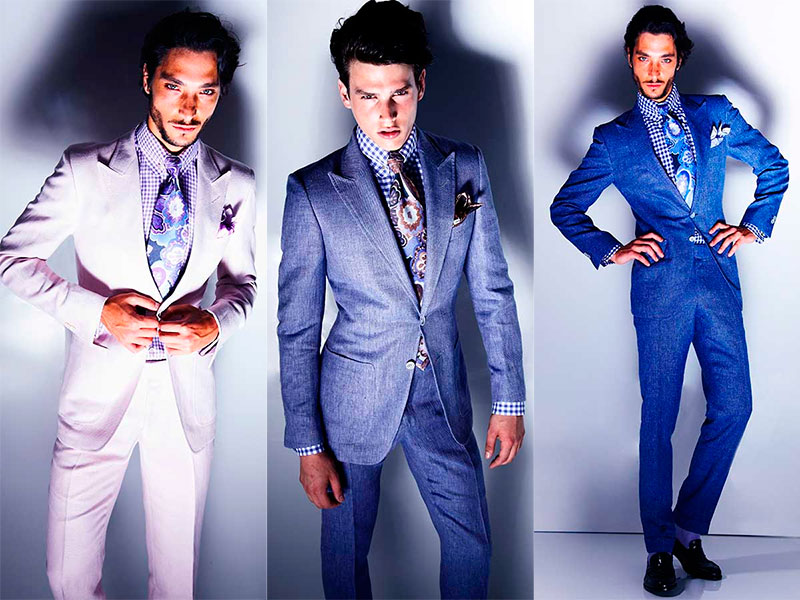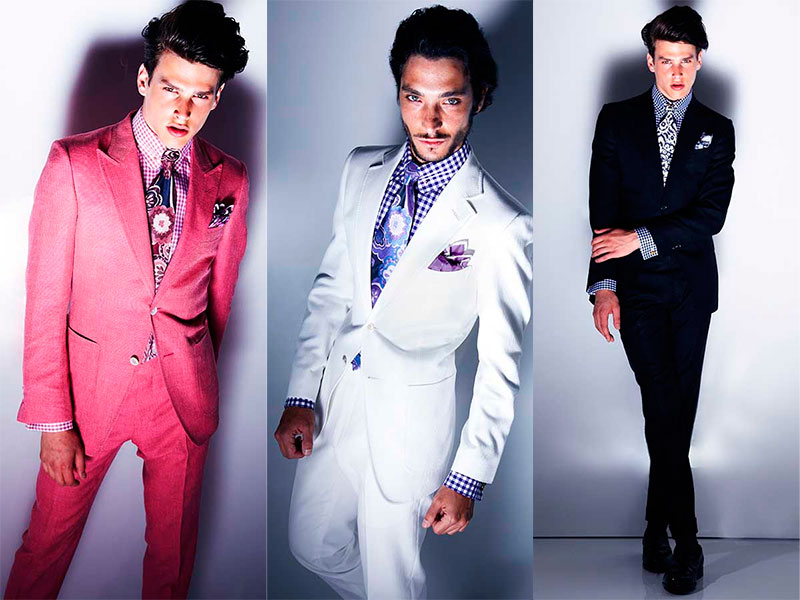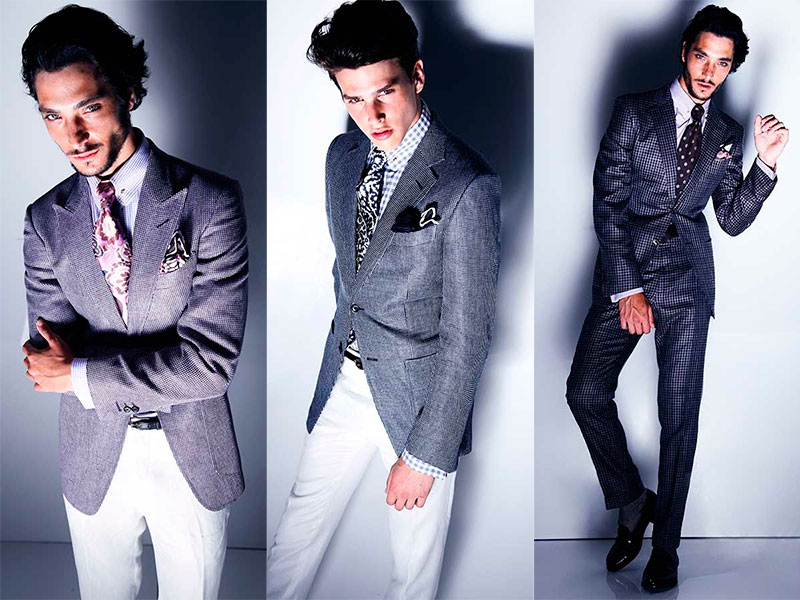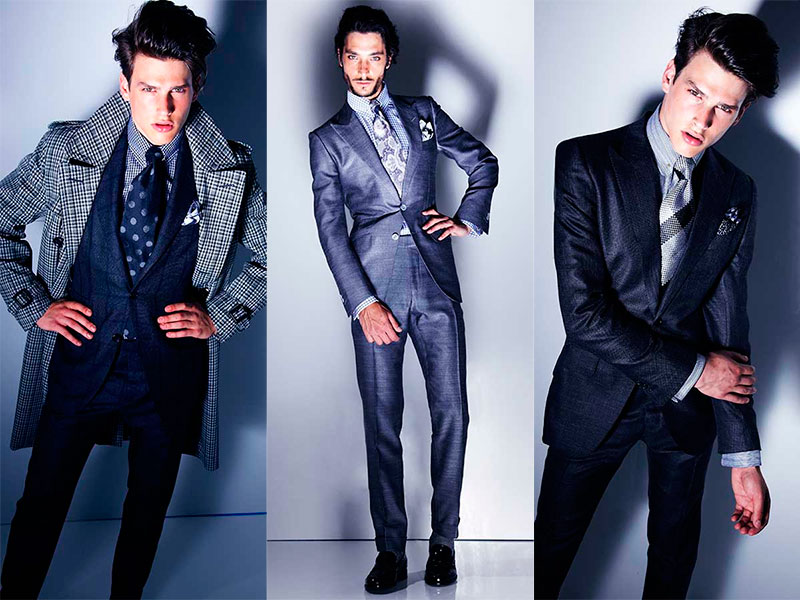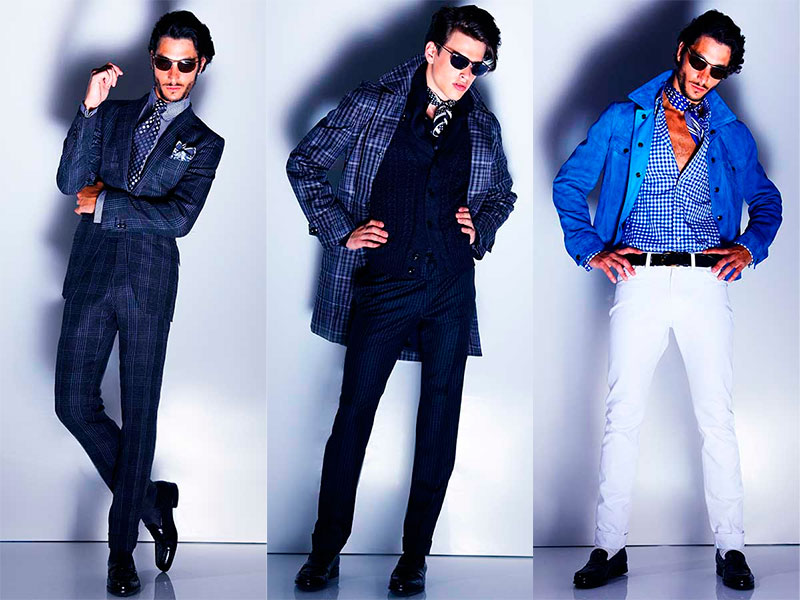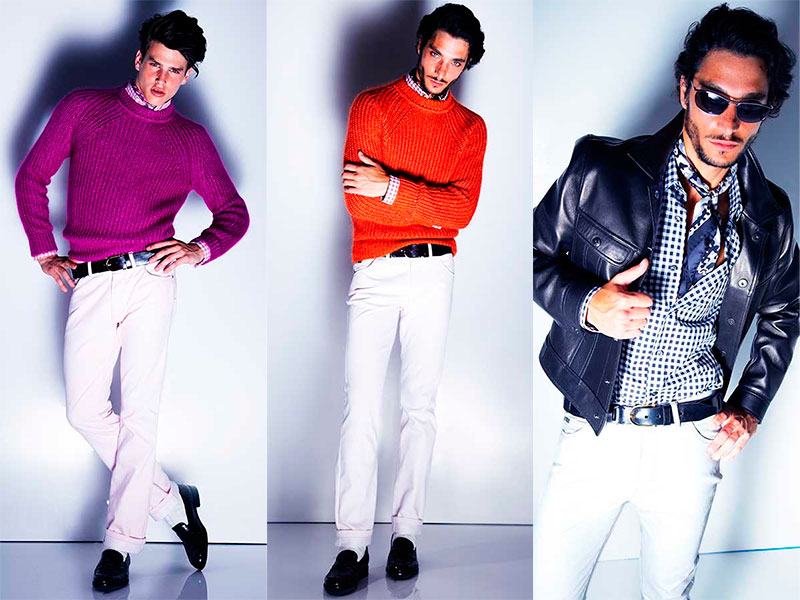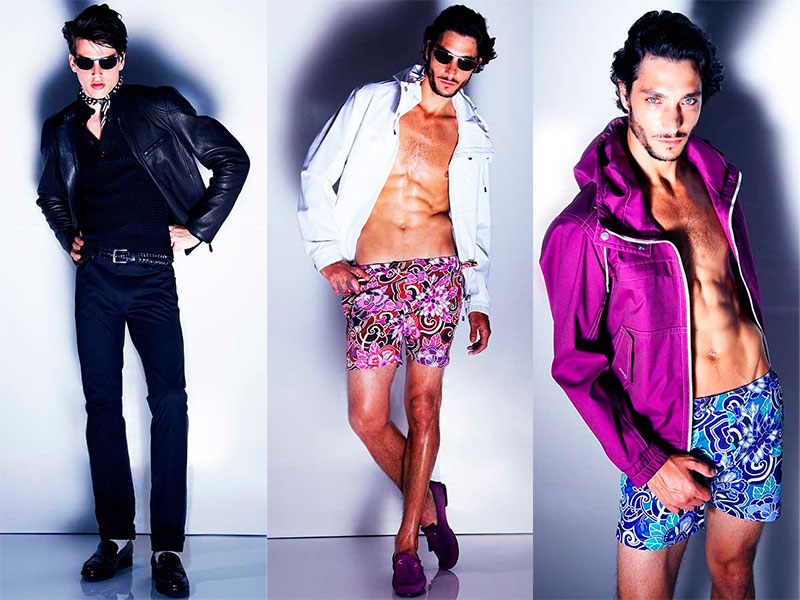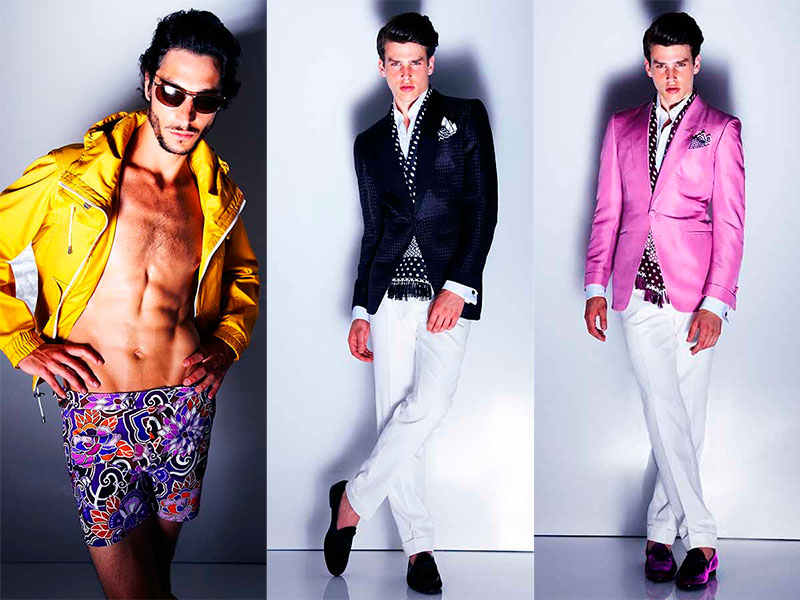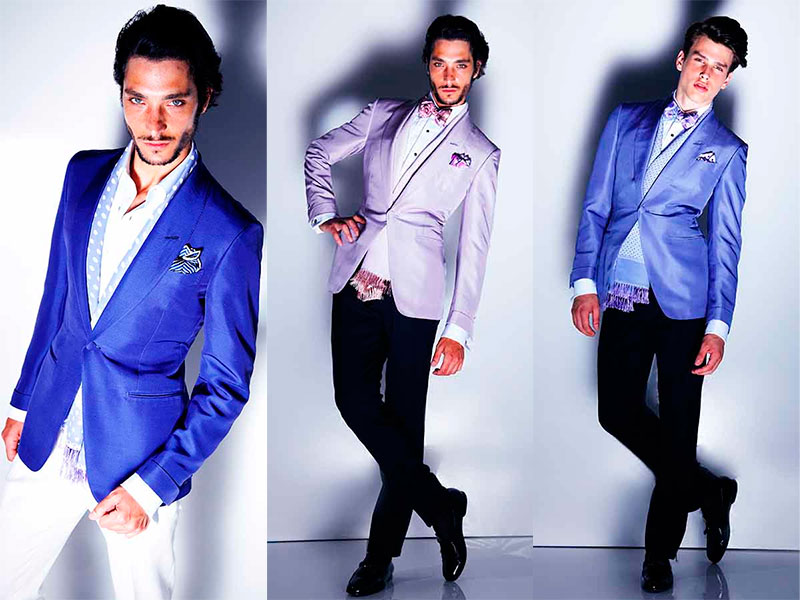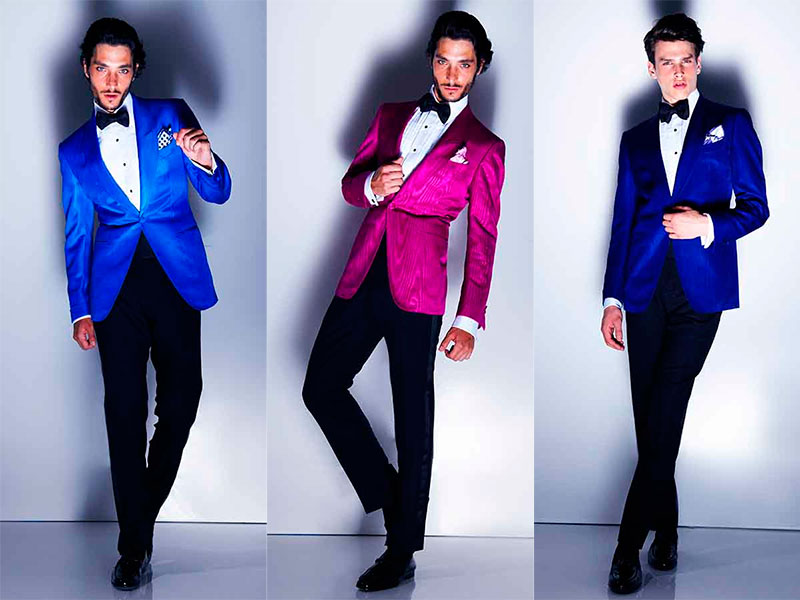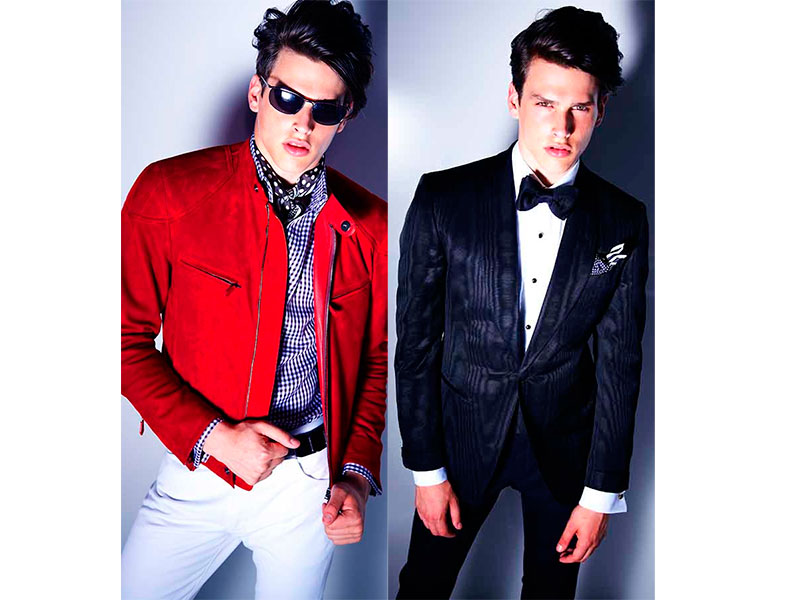 A romantic trip to Paris. A summer spent in Saint Barth. A long weekend of skiing in Aspen… Tom Ford's 2013 S/S Collection makes us relive the glories of '50s Hollywood!
His man is a budding movie-star… Sophisticated, glamorous… He has recently signed a contract with one of the great American Majors. He's happy! He will be the protagonist of the first color film in the history of cinema: a global success! That's why he chooses bright colors: red, orange, purple, pink, yellow… in a technicolor style!
The white doesn't lack: pure and flawless! In the daytime he wears either leather jackets or long Prince of Wales trenches. In the evening he is formal but without taking himself too seriously… A slim- fit cut suits and tuxedos … Incredible jackets in silk and lightweight clutches! The shirts' tiny squares – of course tailored – play an interesting optical effect (must-haves of the season!)… The polka dots and flowery fantasies of scarves and ties are proposed again in the costumes: essential for the pool-party that cannot be renounced! As shoes, the most classic of the moccasins, in suede or brushed calfskin… And to protect themselves from the California sun? The Brand's ubiquitous-symbol-glasses… "Lights, camera, action!".
The lookbook features Lucho Jacob and Simon Van Meervenne.