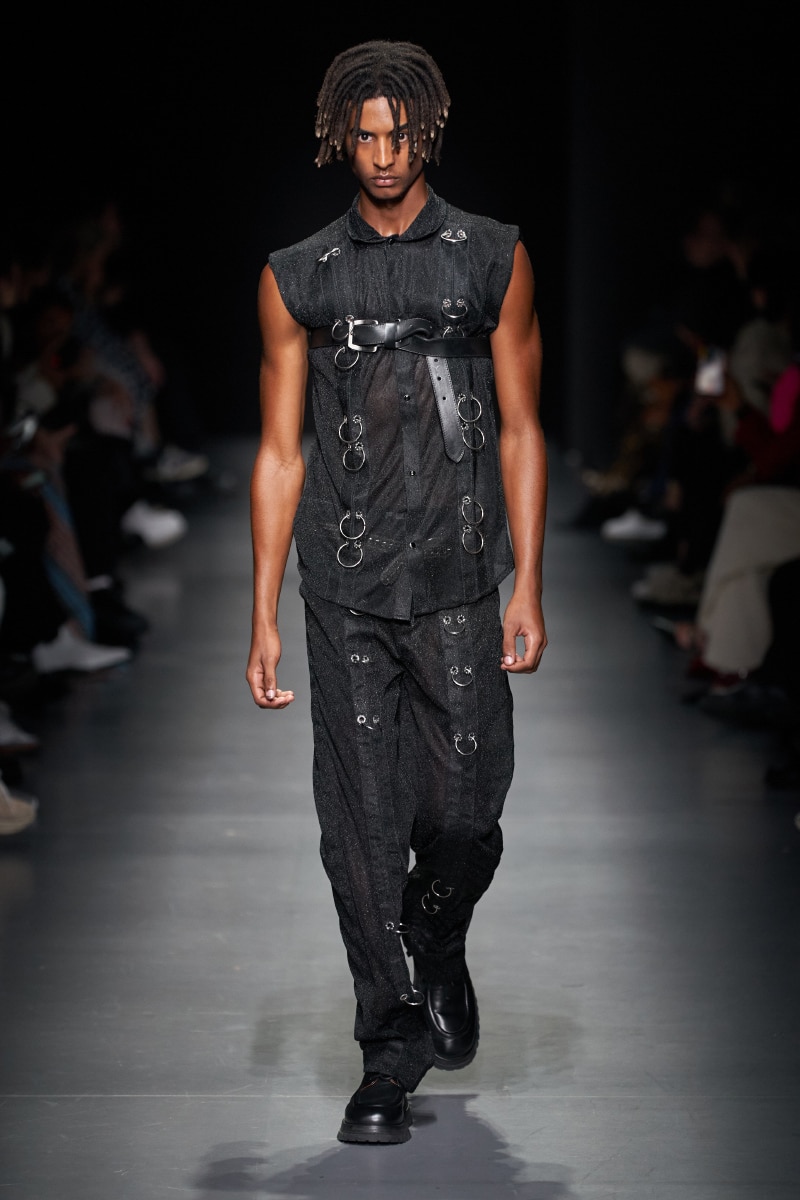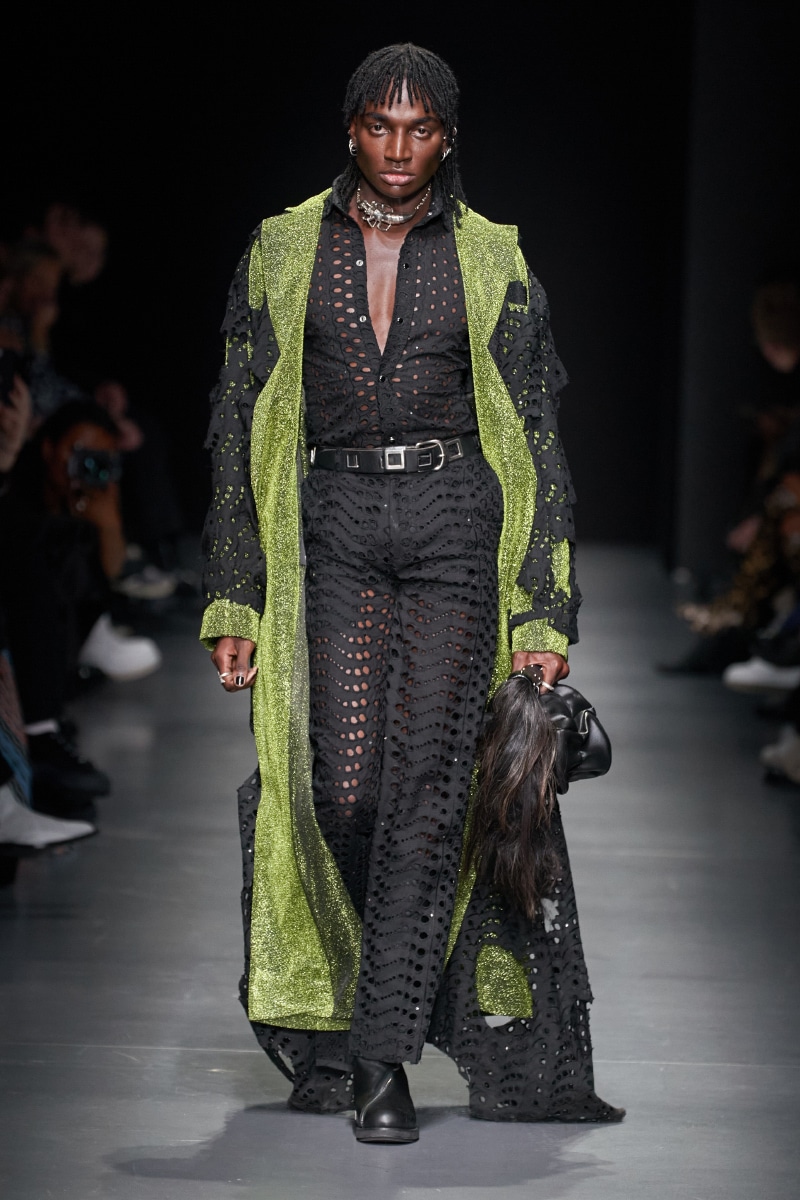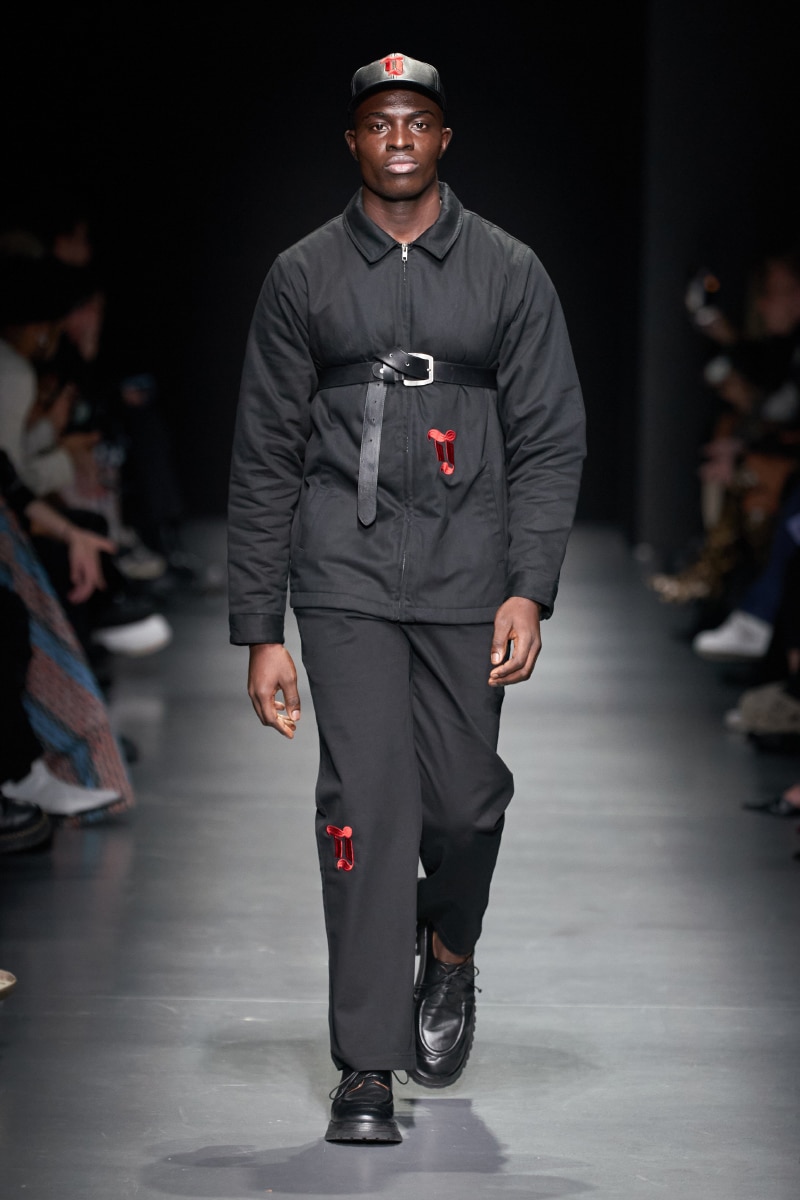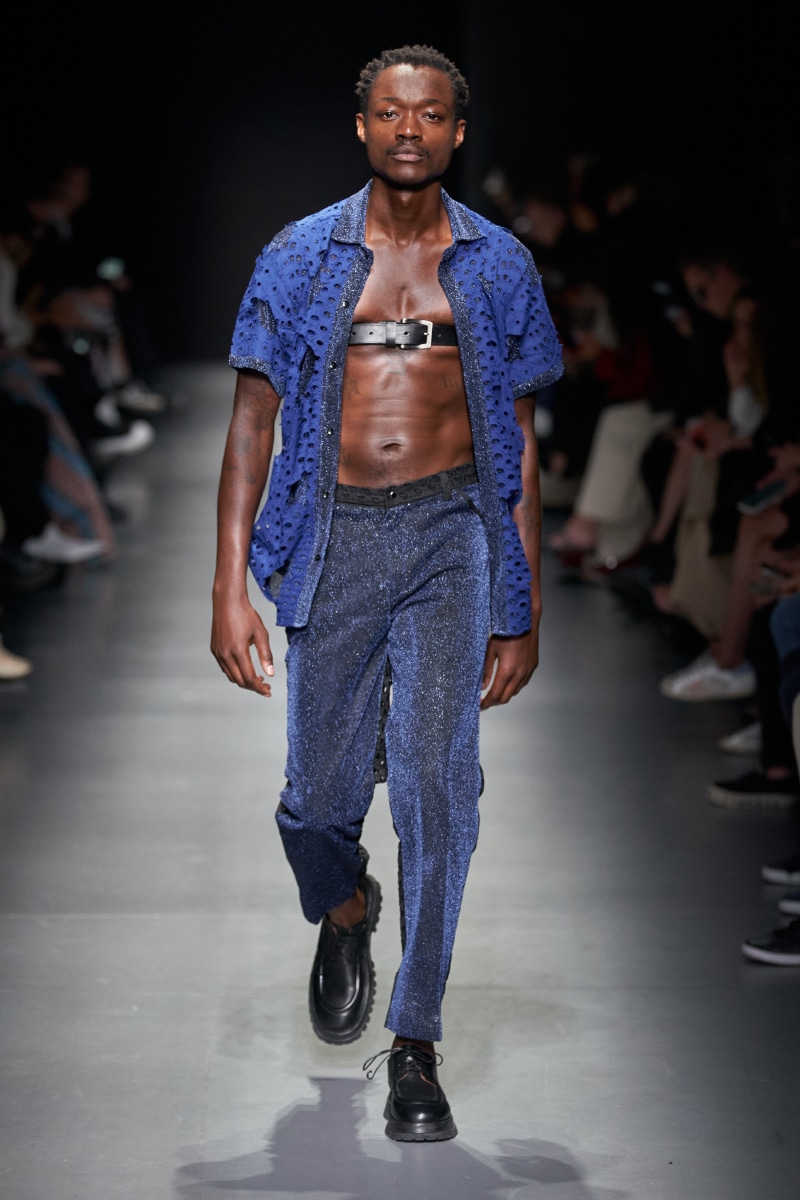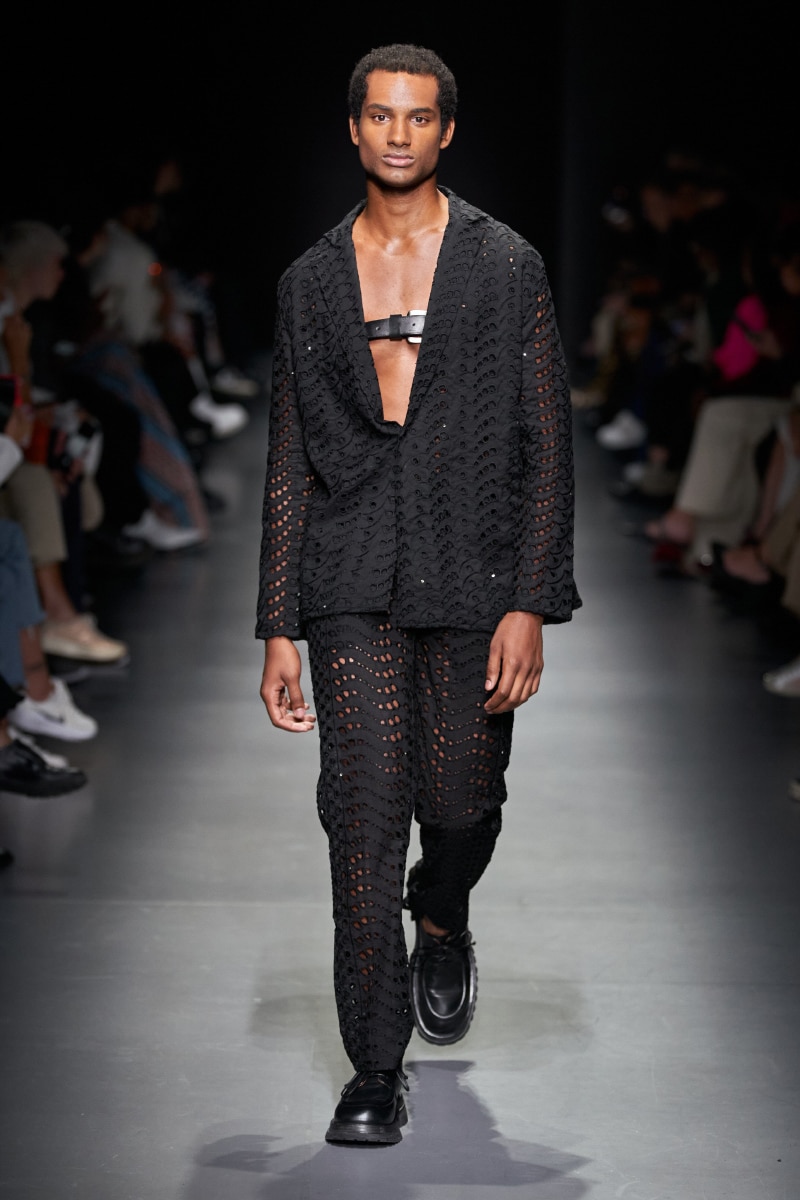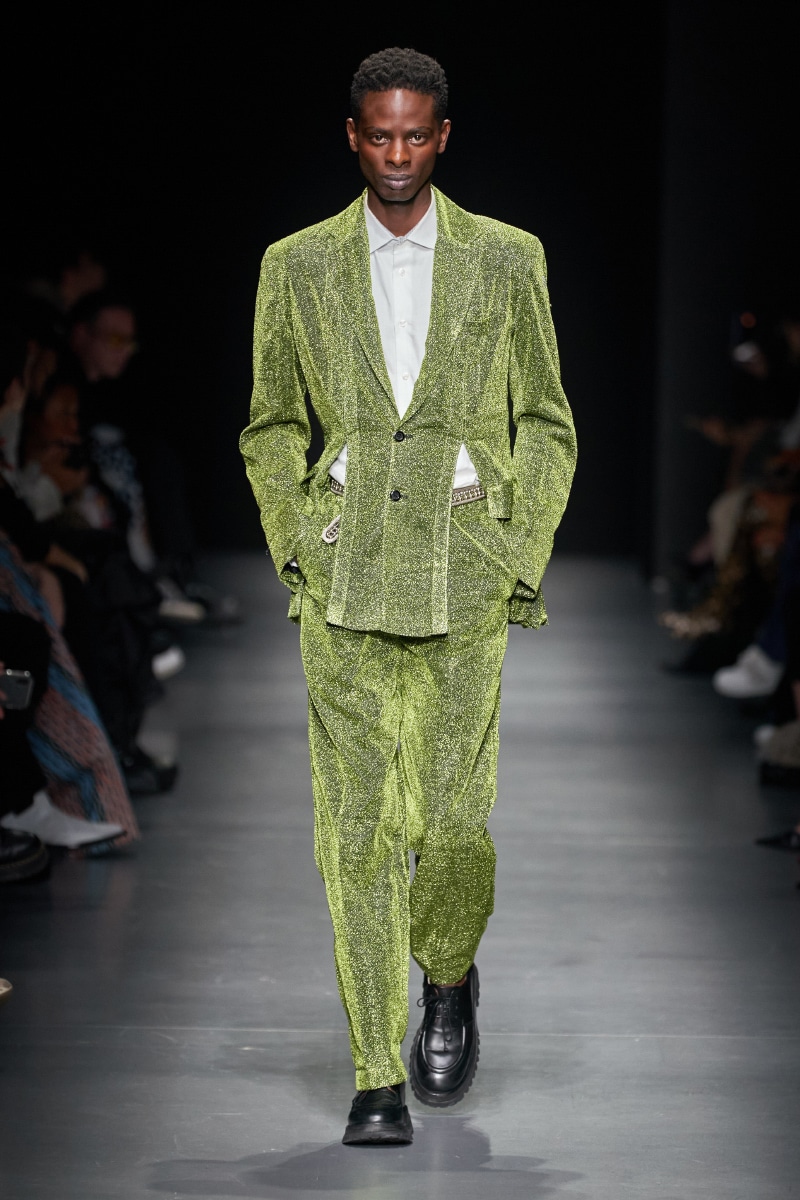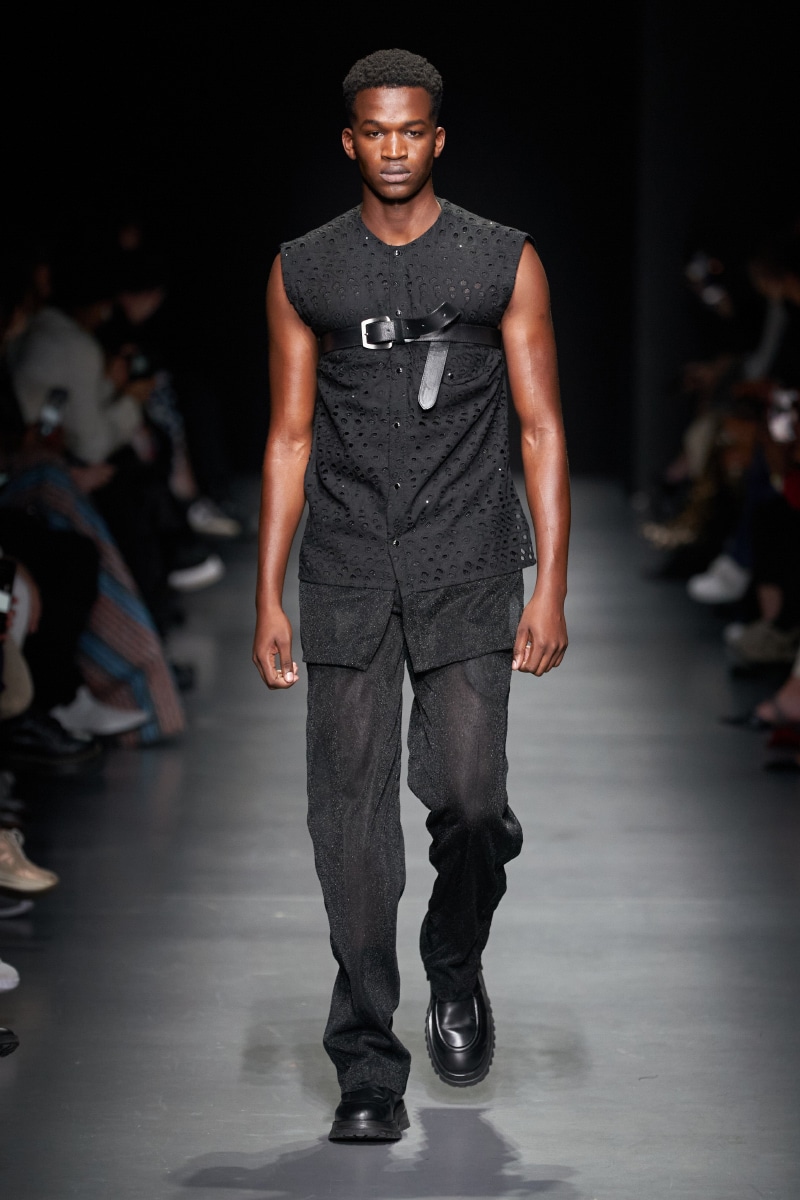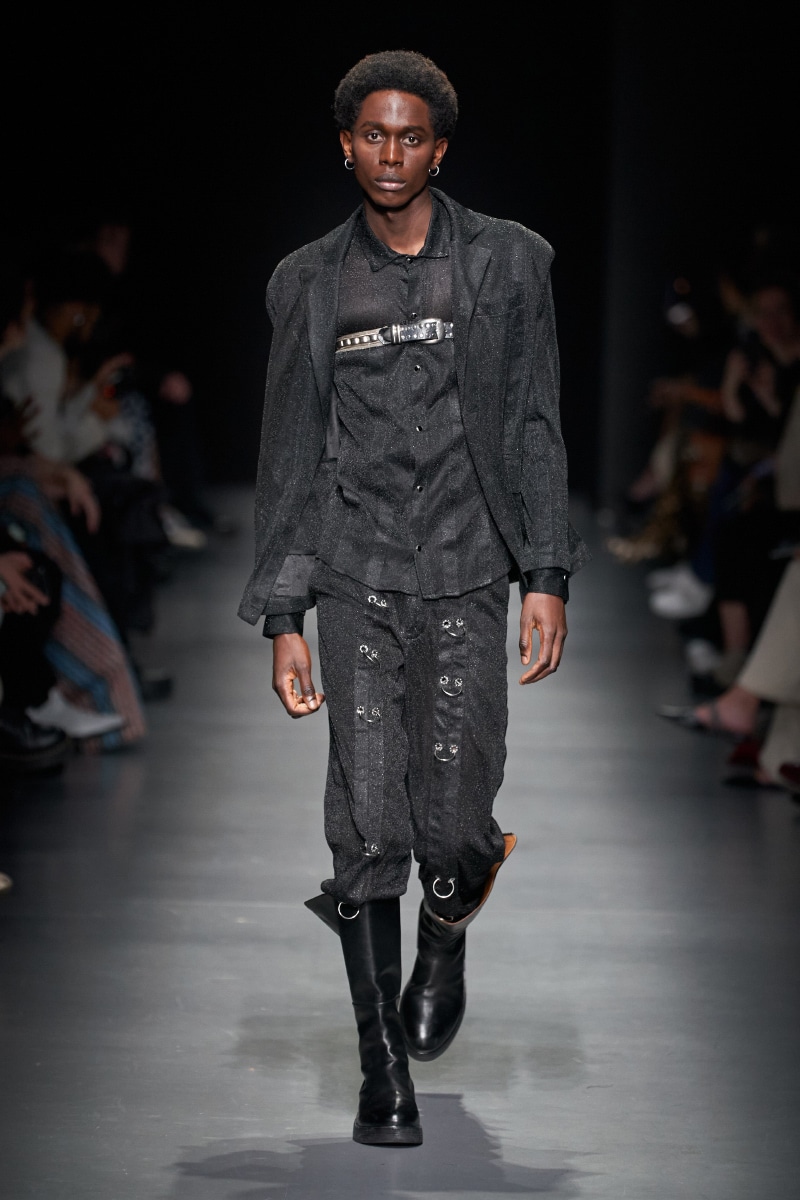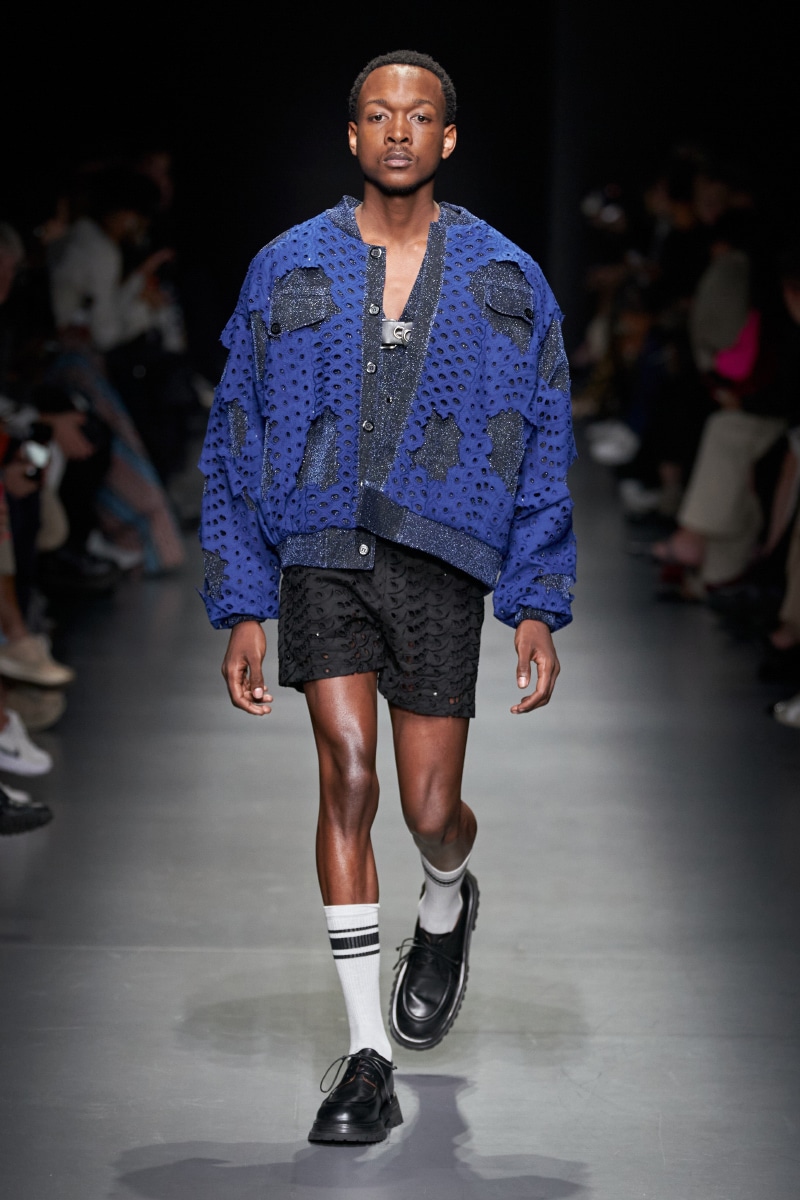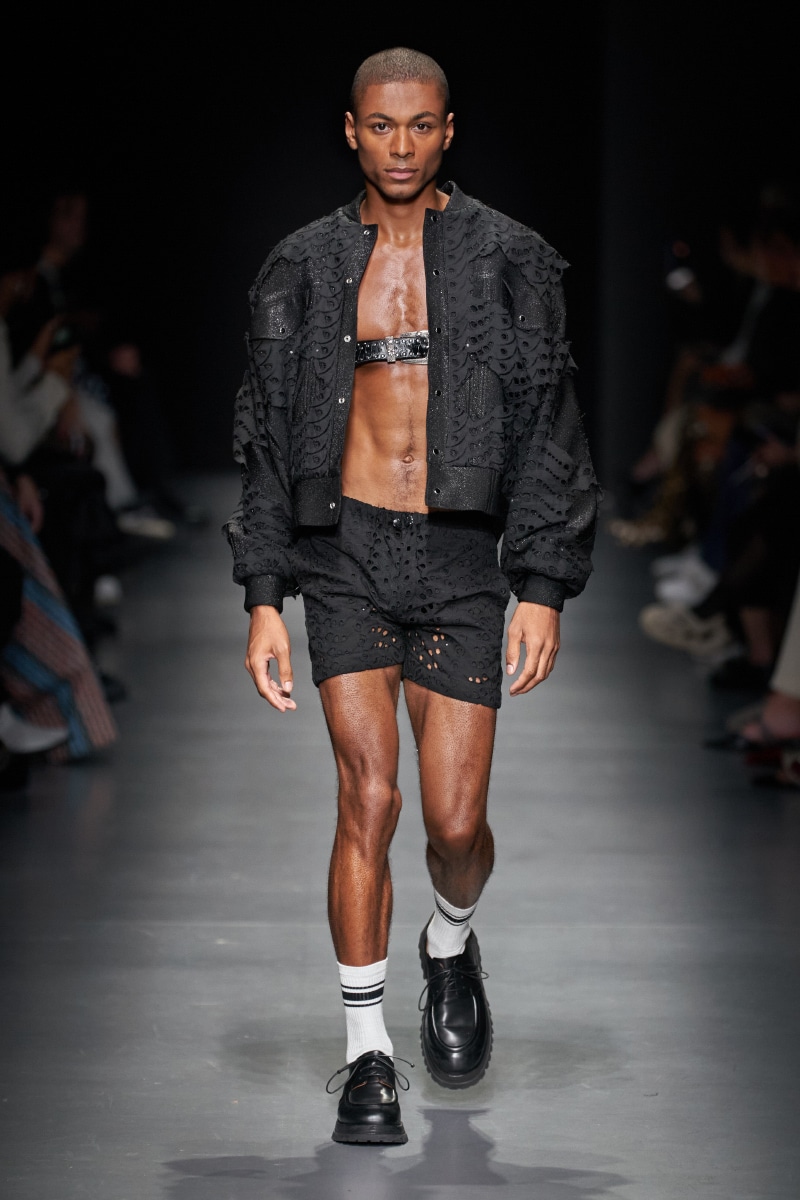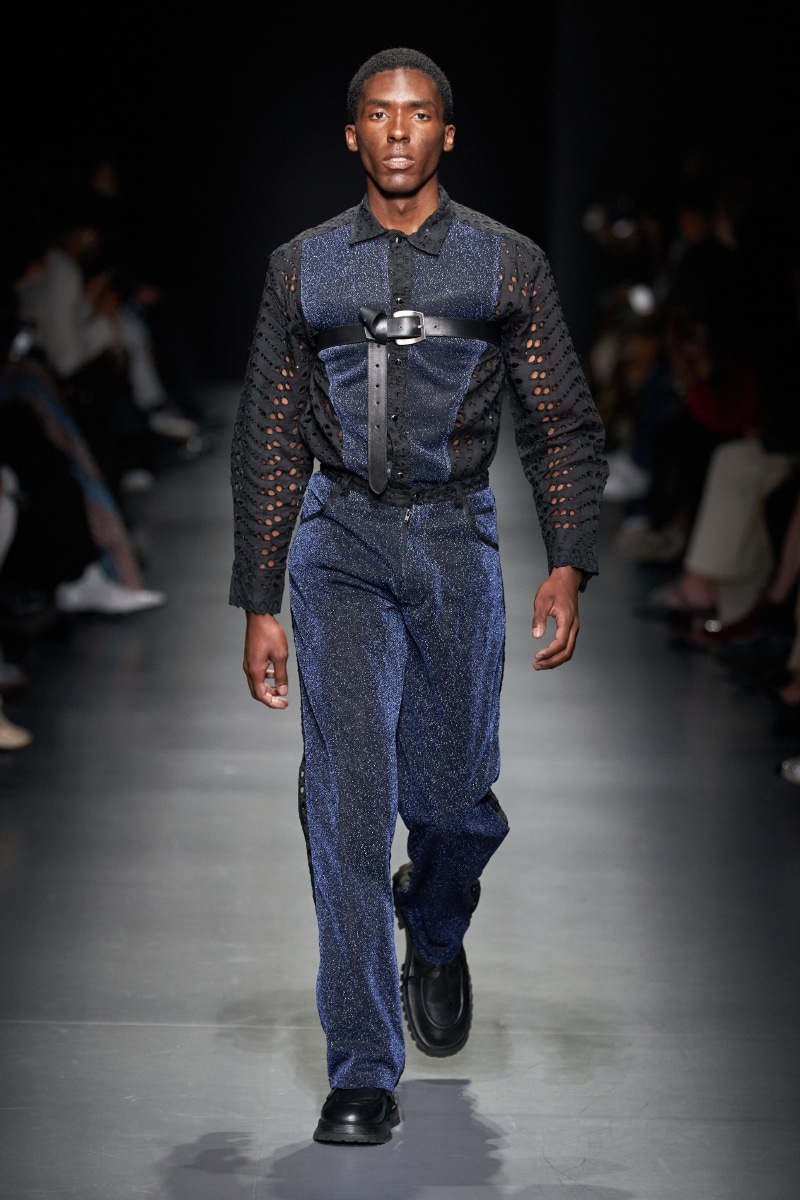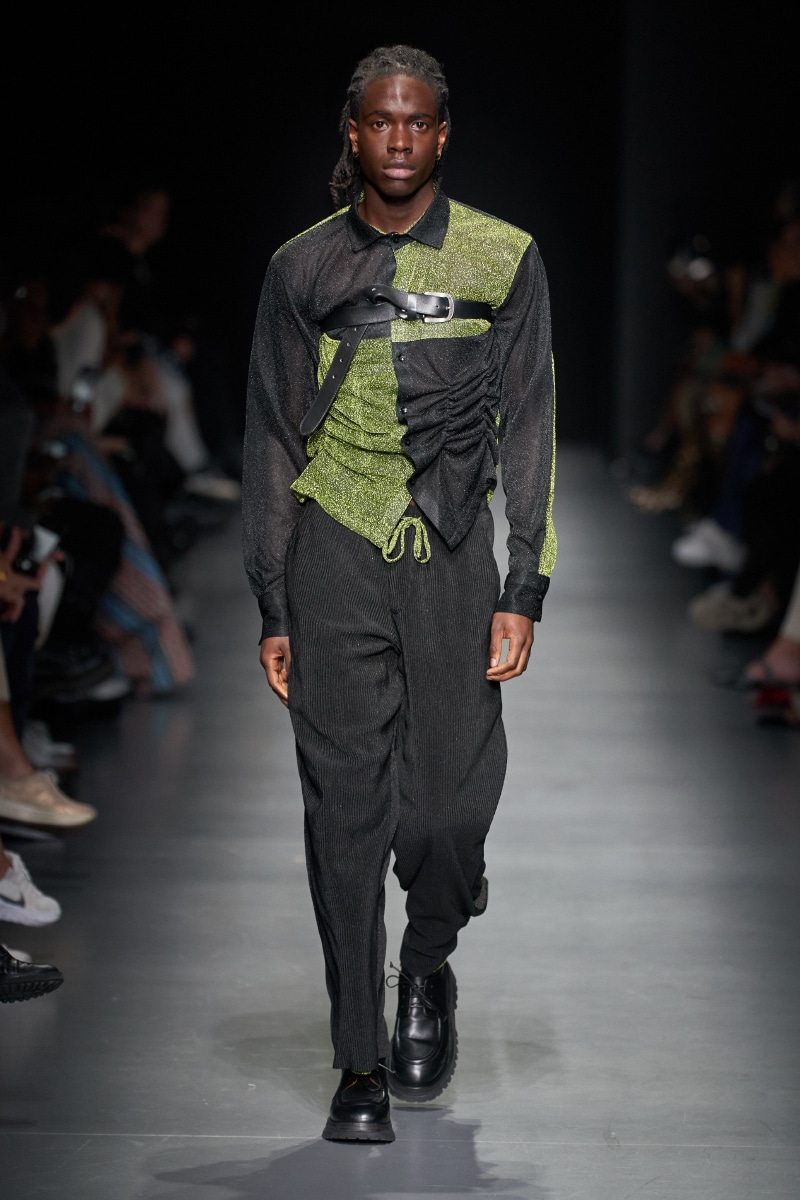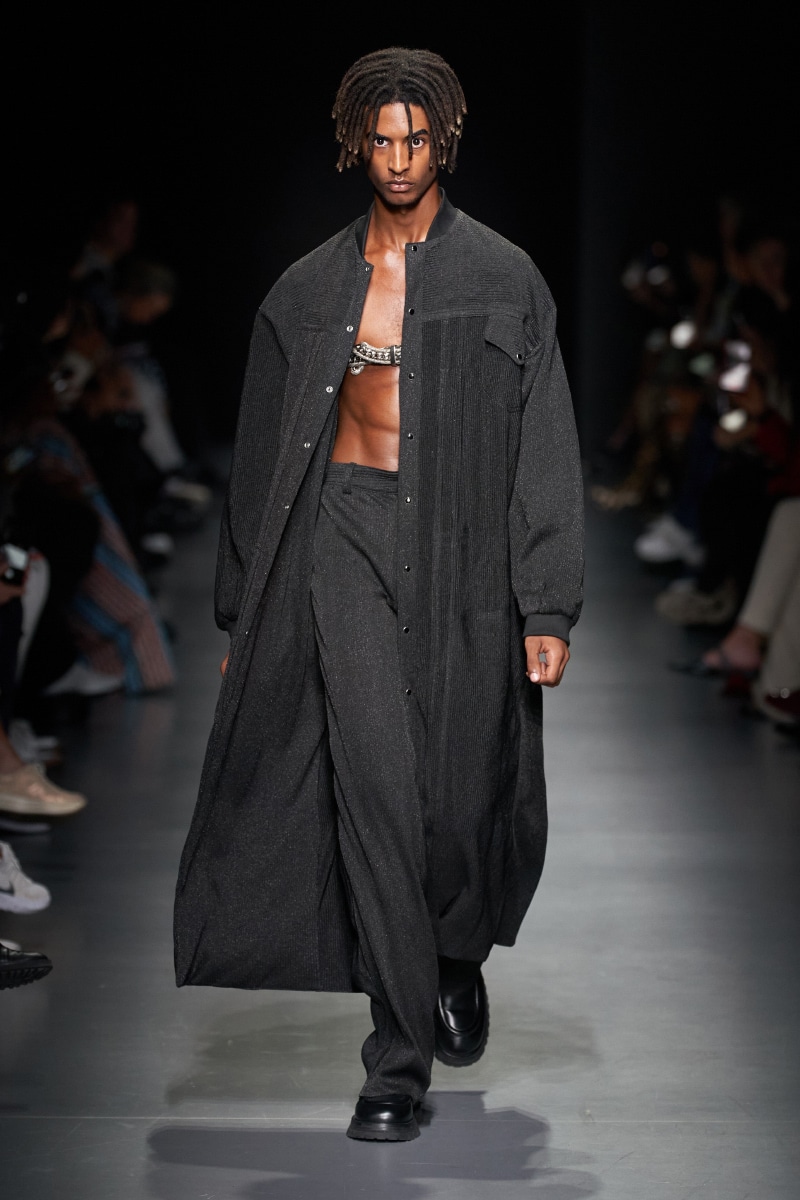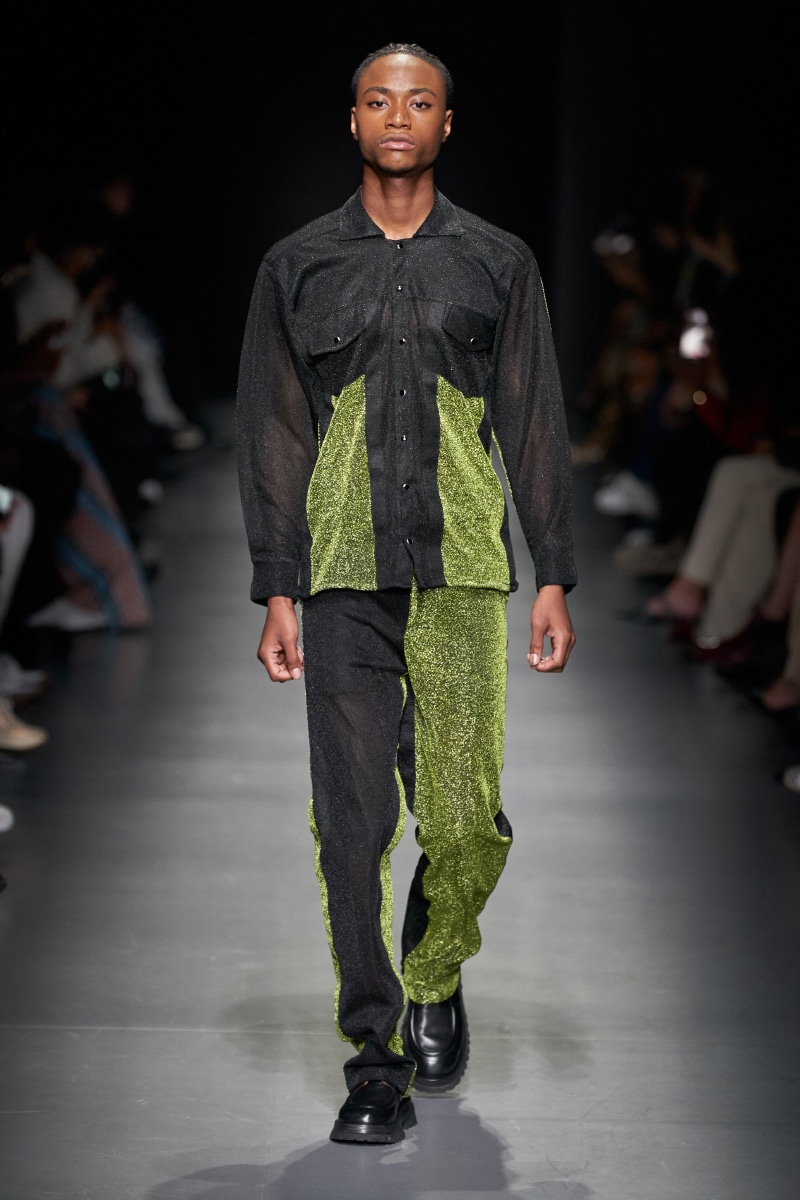 Tokyo James' Spring/Summer 2023 collection entitled 'CHURCH' emerges from the designer's views on today's sociopolitical climate, where the designer sees communities leaning into the uniformity of tribalism.
For Tokyo James, a new church is emerging, one where ideas, ideals and social ideologies are upgrading. Old ways are contending with new ideas, different ideologies are fighting for dominance, and like mixing multiple colors, something new and uniform is taking shape.
Featuring a predominantly black collection, James continues his journey with the brand's classic silhouettes of tailoring, boasting a mixture of different techniques. The collection takes on the notion of reprogramming the conventional suit. Deconstructed elements of traditionalism are reborn to challenge perceptions, as seen in unique pieces transformed from the conventional suit jackets to contemporary mini skirts, and off-run crooked stitches that dare to question the concept of standard tailoring.