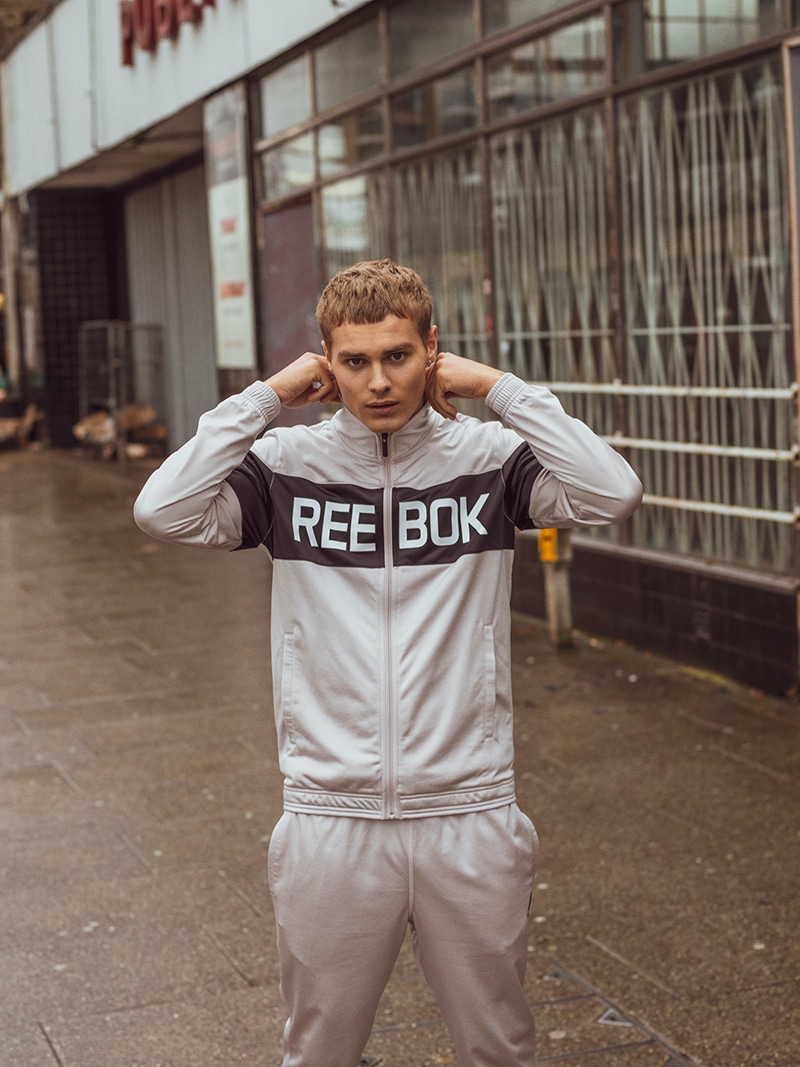 Facts first please, Toby.
 Hey FY! My name is Toby Watkins, born in Kingston South London but for the majority of my life, I lived in a small village near Newbury in Berkshire. My family always used to make jokes when I was younger, for having a different passion and hobby every week. I would flip from wanting to be a vet, a football player to a tennis star all within the space of a few weeks! So, when it came to decide on a university course, I could never see myself settling on a degree I actually wanted to do and decided to sack it off and move to London, to discover what it was I was truly interested in. After a brief few months traveling around Australia, New Zealand, and Fiji, I began my professional career working for a social media marketing agency based in Fitzrovia, where I was an account manager for almost two years. I then signed with IMG Mode in the summer of 2018, and I've been modeling full time since the beginning of 2019. Recently, I've been focusing my efforts on videography, something that has always been a passion of mine and I have started to take seriously in the last year.
Taking it back to the very beginning – how did it all start out for you?
It originally started back when I was 16. My girlfriend's Aunty, at the time, was the casting director for Johnnie B (a kids clothing brand). She managed to get me in and following such experience I thought I may as well try and get an agent and see if I can take it further. I then went for a walk-in appointment with Models1 and Nevs; Nevs signed me there and then, so I decided to go with them.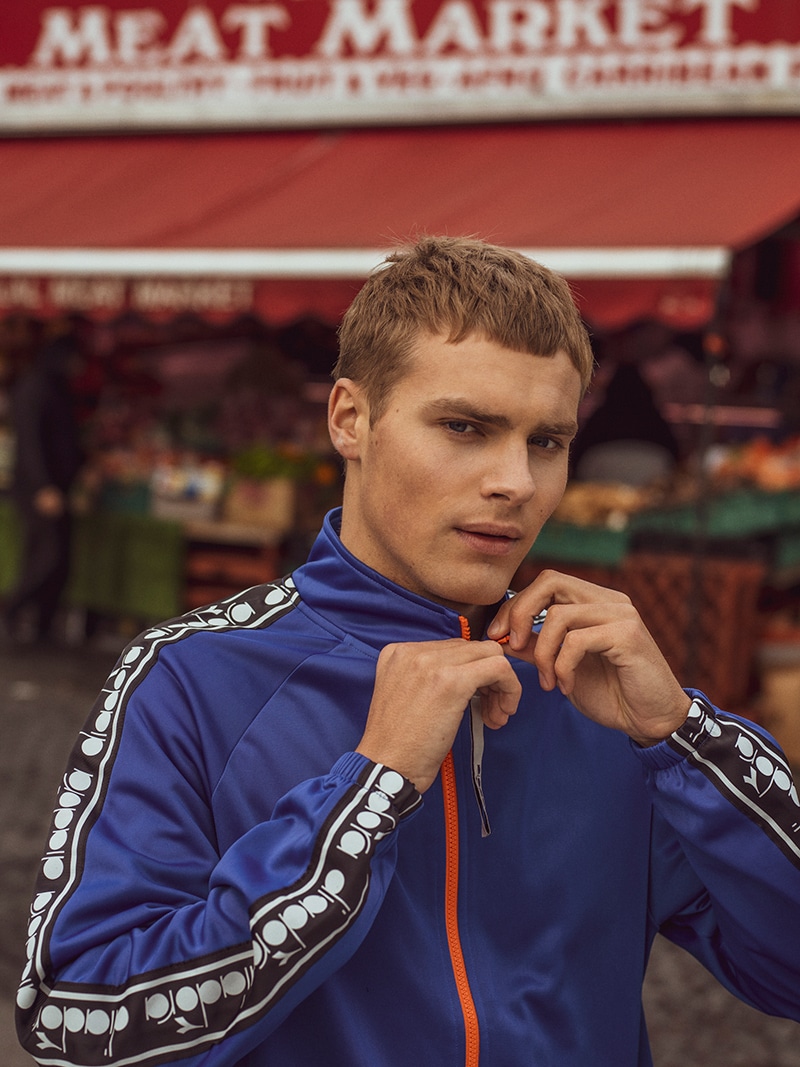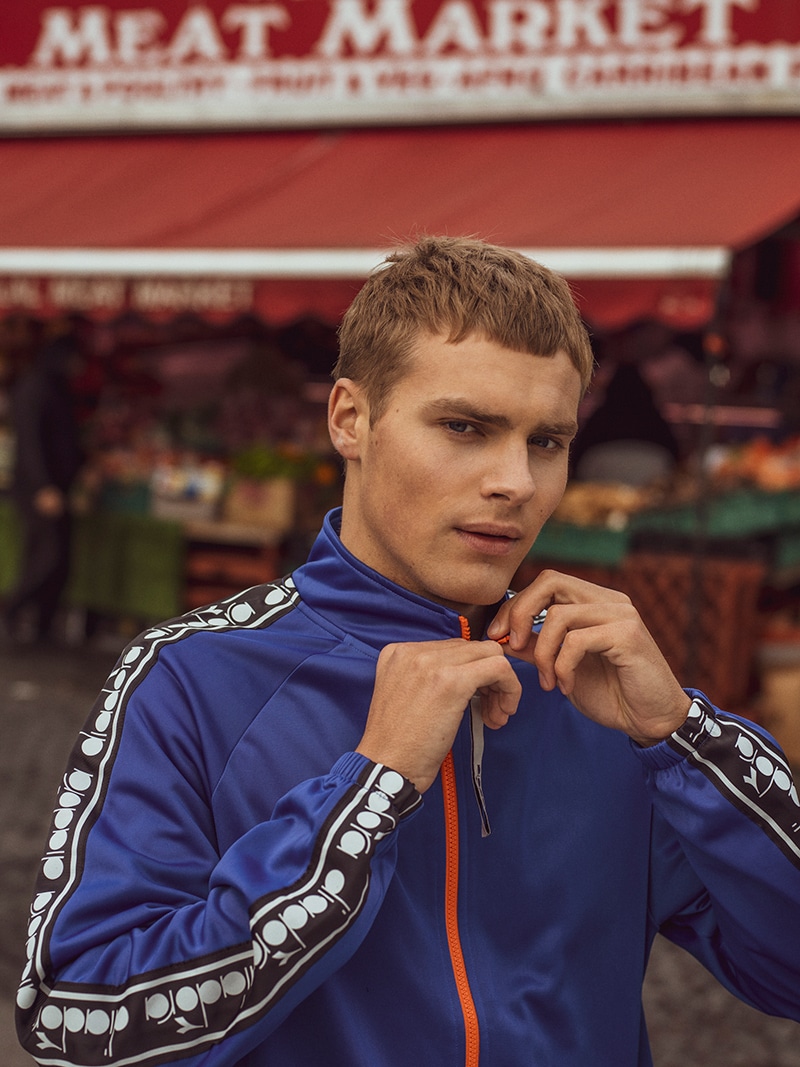 Three words that describe your best self are…
Caring, loyal, and ambitious.
How were you discovered/scouted? And what were your first feelings when you happened to sign your first contract?
I was re-discovered in a meeting between the marketing agency I used to work for and IMG. The person we met with from IMG (shouts out to Joseph Thornton-Allen!) dm'ed me on Instagram the day after the meeting, asking if I was signed with anyone. I then went in the next week to meet the team and following a few weeks of trying to make up my mind, signed the contract. I am a strong believer in serendipity and felt that if this had happened whilst I was in a meeting at my current job, that it was meant to be and felt like a natural progression. I also felt I had some unfinished business in the modeling world and was therefore very excited to sign and restart my career.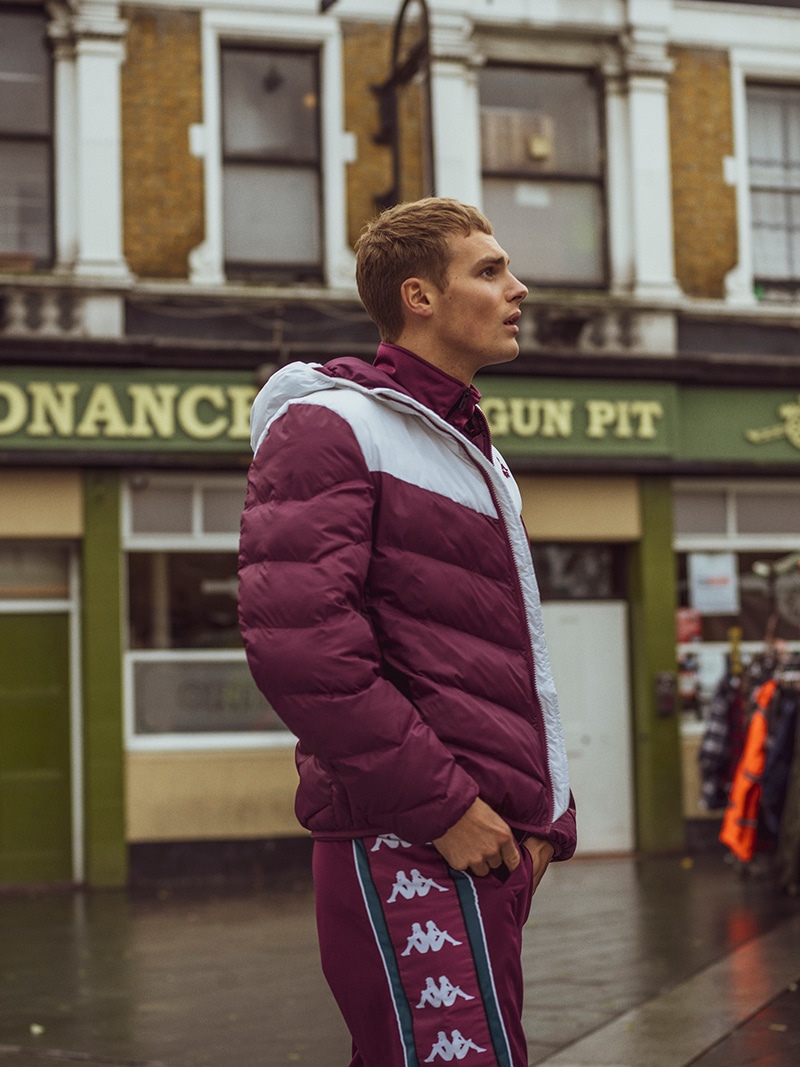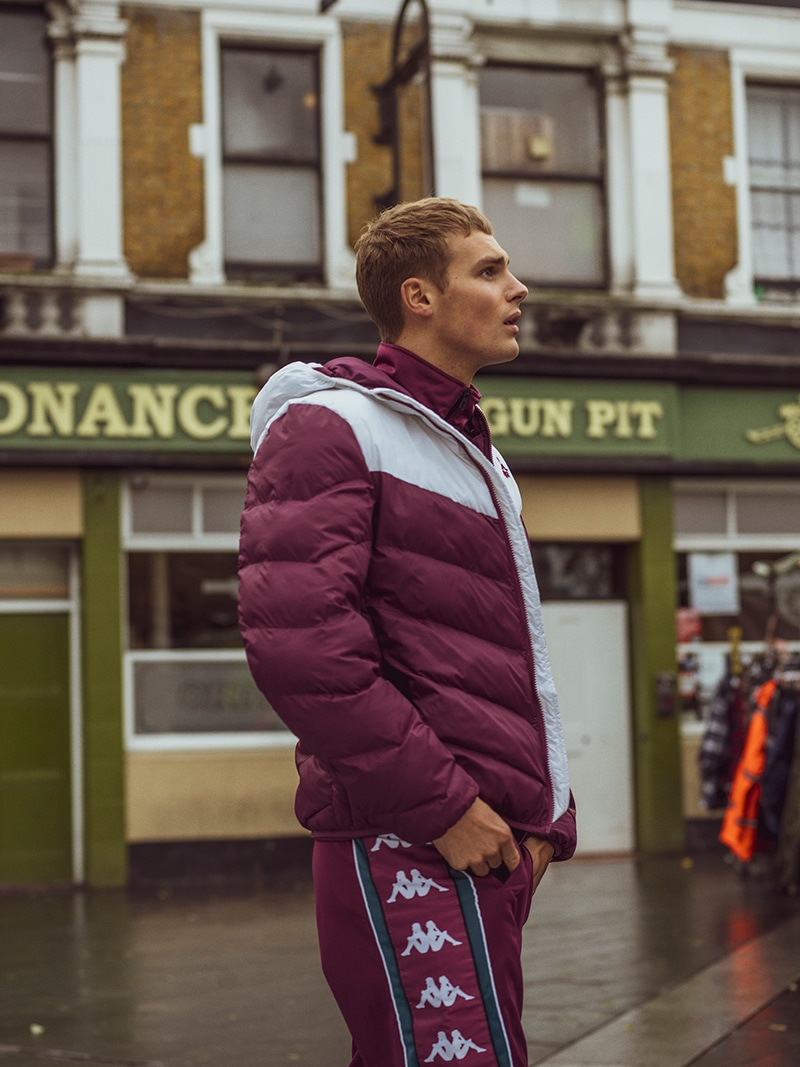 Dream client to work with?
Calvin Klein 100 percent, their campaigns are always sick.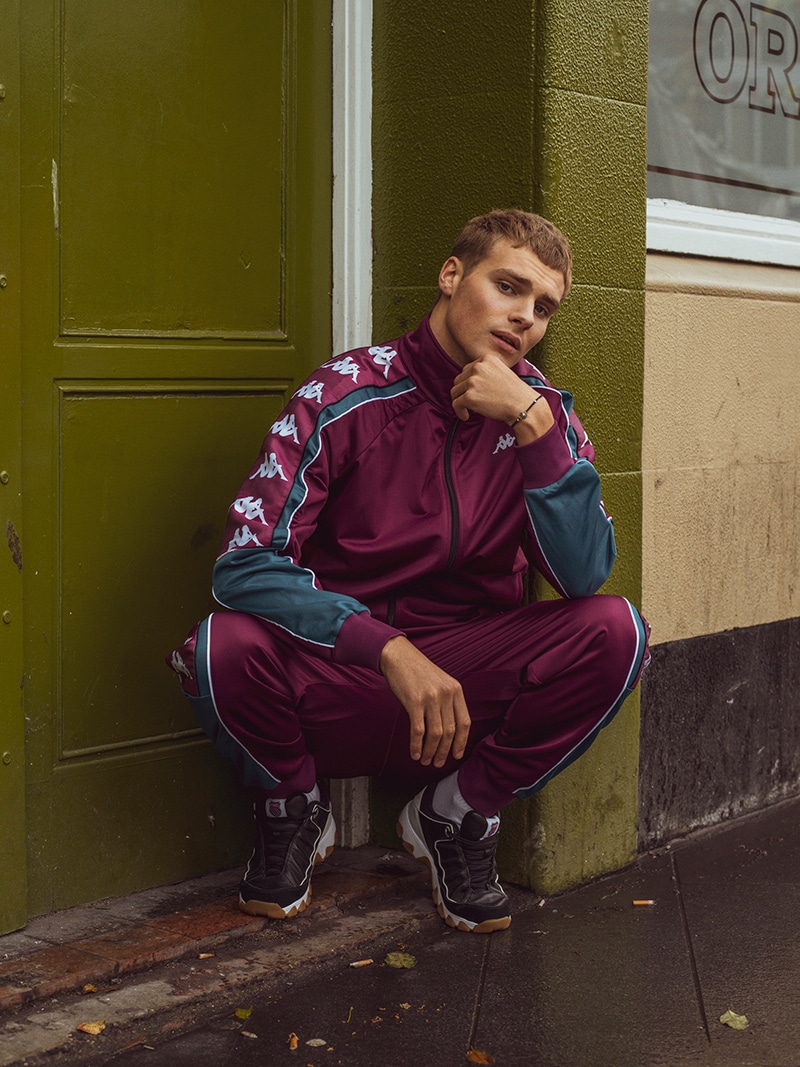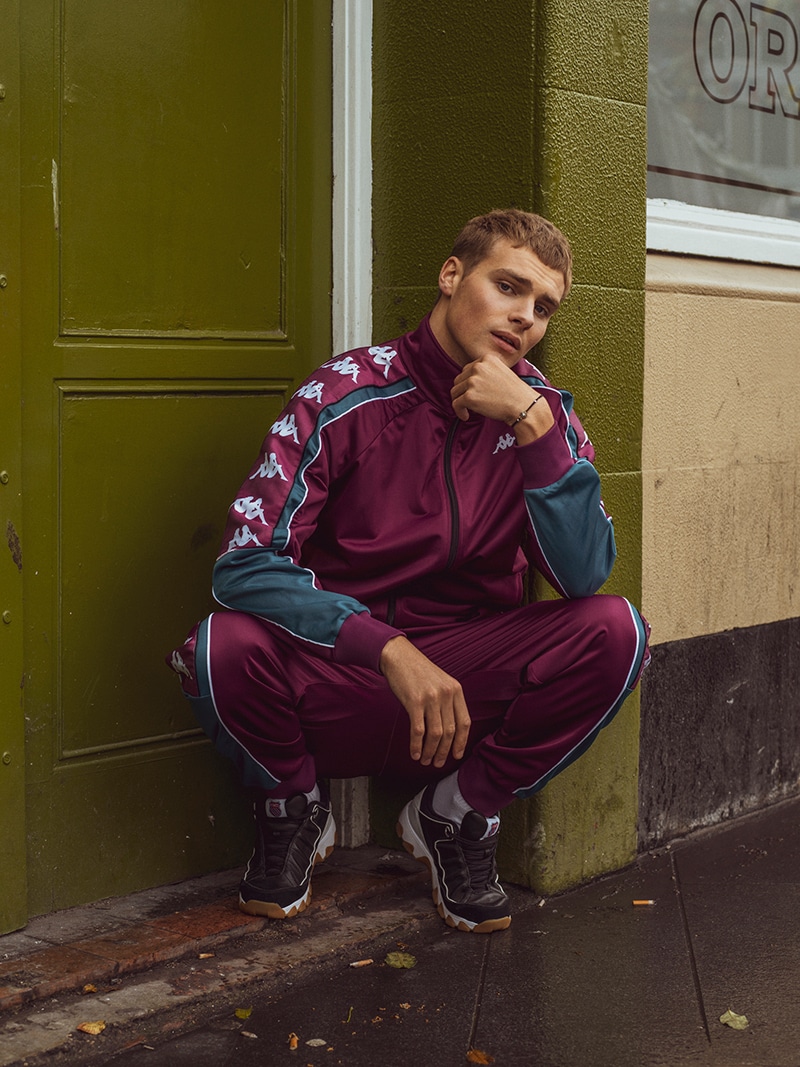 Favorite modeling experience so far?
Shoots abroad are always fun. I feel like you form a much stronger bond when you go away with a team, not sure why! But also, editorials or campaigns with really strong creative, love being a part of someone's vision. My favorite so far would be a Halloween shoot for Rankin a few years ago, I was dressed as Jekyll and Hyde and covered from head to torso in glitter. Looked sick at the time, but took me months to get the glitter from out my ears…
Essentials to bring along your travels for a last-minute job are…
Ok in order of importance: Phone, Airpods are a must, boxers (obviously) a good book (love Sapiens, but it's taken me a year to read it!) and also a hat or beanie in case I'm having a bad hair day when I'm there.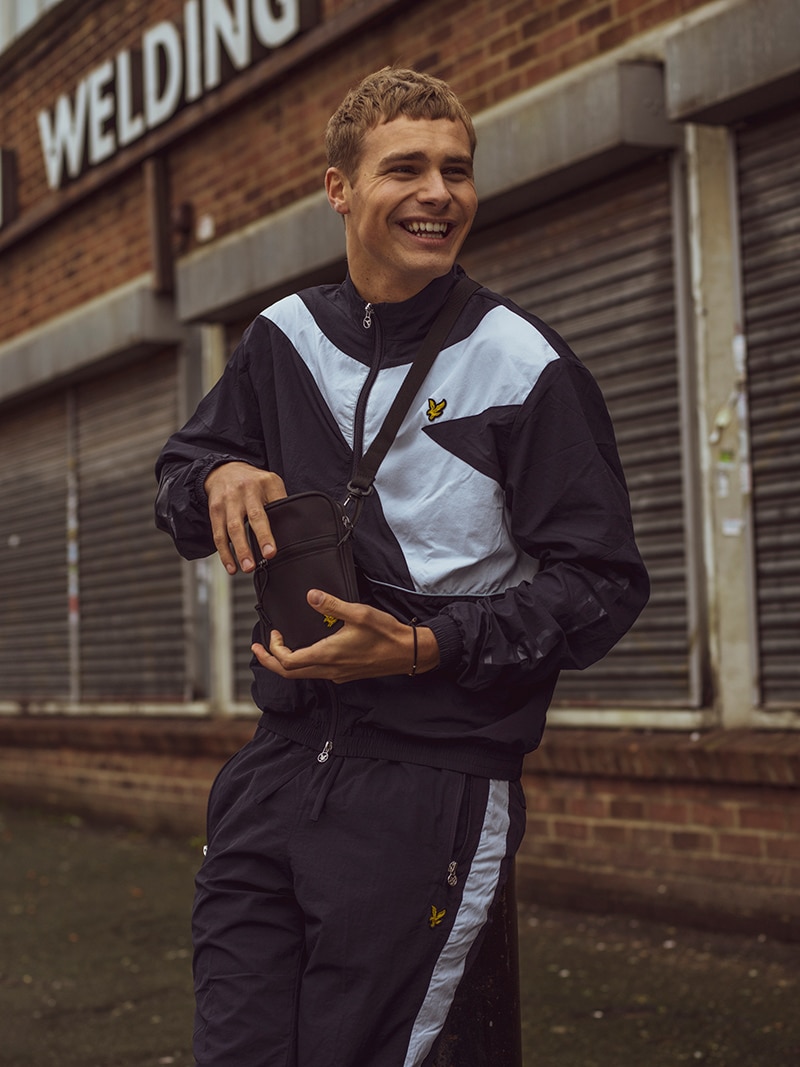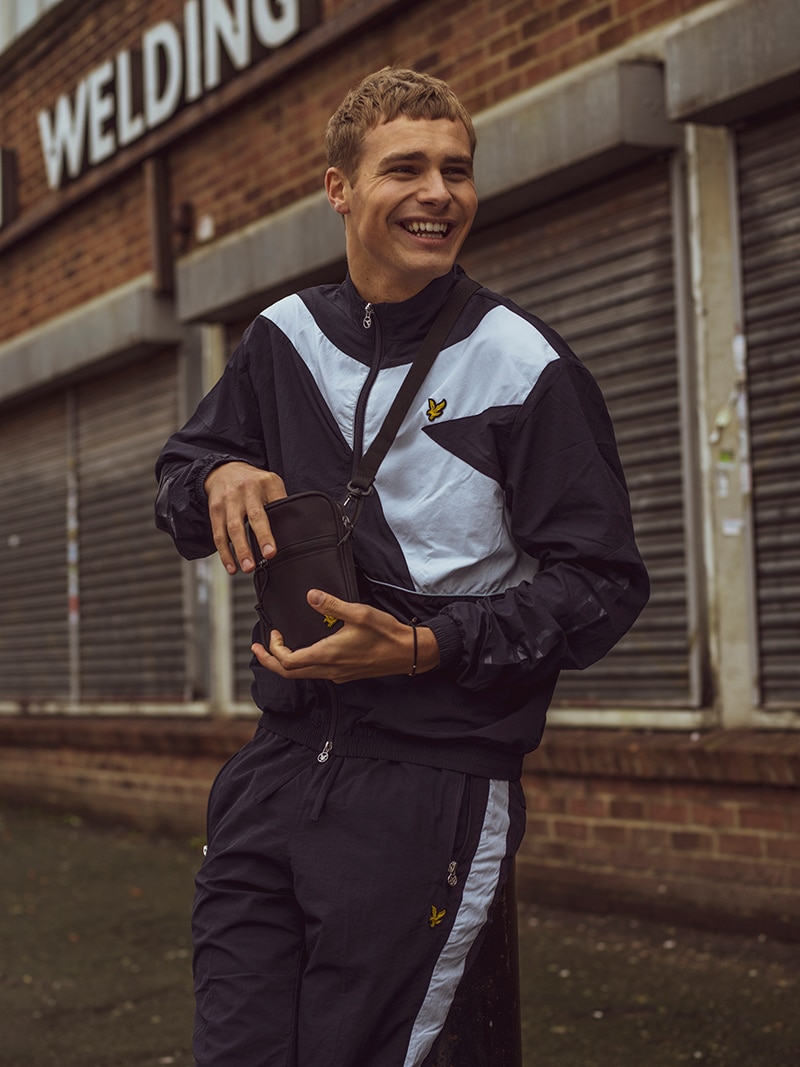 As a highly admired model on social media, what are your thoughts in regard to the whole Instagram thing?
Not sure that's true but I will certainly take it! Very much a love-hate relationship. I'm in a constant battle to lower my screen time but also grow my following for work. I love Instagram, I'm not going to lie and haven't personally had my mental health affected by it, but I can see how it is damaging for young people. It's like everything, too much of anything is bad. You just gotta take it with a pinch of salt and make sure you scroll mindfully.
Do you feel empowered through your social media channels? If so/not, how come?
Yes, I love posting my work both modeling and videography and it's very exciting when your followers respond with positive comments or messages. But equally it can be quite a toxic environment, so you can't be too influenced by what strangers on the Internet say about you. Better to get your empowerment from your inner circle of close friends and family.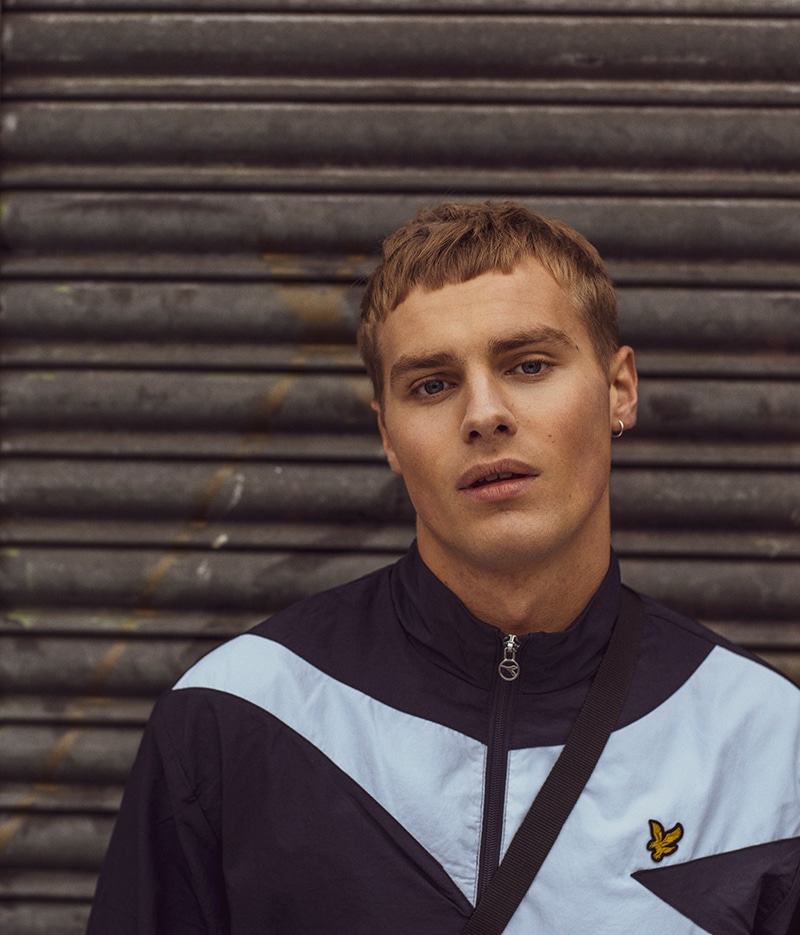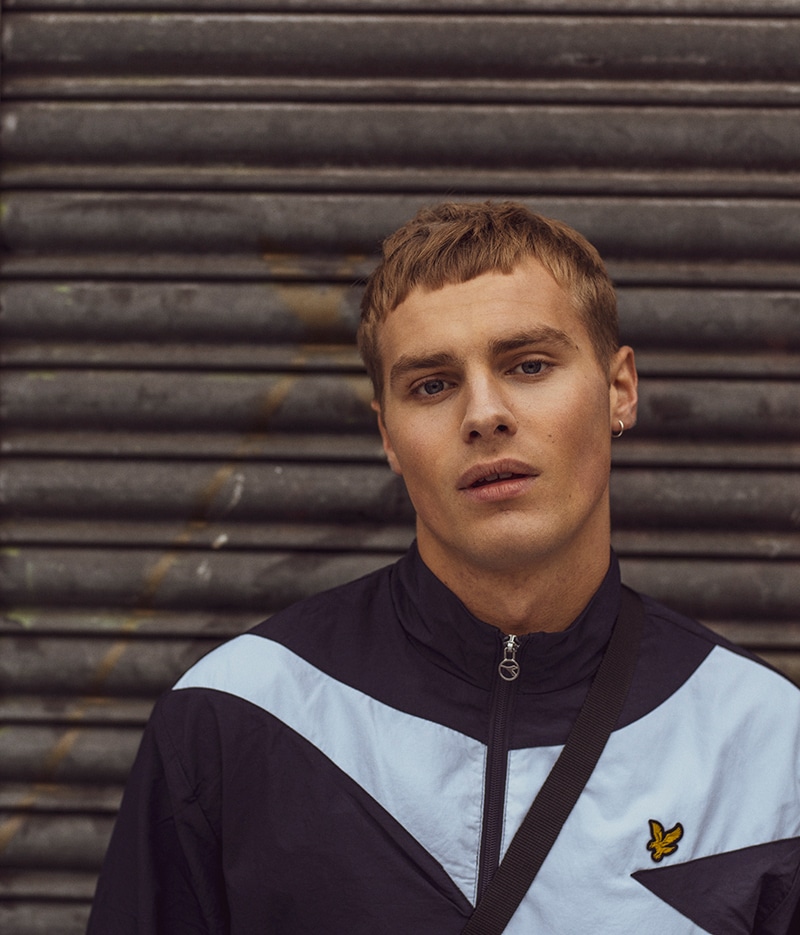 What do you wish you could have done differently throughout your journey?
I wish I had started videography earlier and built up a bank of videos from different trips and experiences throughout my life so far. I also wish I had a little bit more of an attention to detail on things, I often get over-excited and impatient and just post my work or show people because I want to see their reaction; instead of being patient and waiting until I am fully happy with it before releasing it.
Biggest remorse?
I wish I had learned to play an instrument, in particular, learned how to sing.
What's the wisest lesson you've learnt being in the industry?
Patience. I went to four different Topman castings in the first two years of modeling and didn't get a look in. A few years down the line and they are now my most consistent client.
Any advice to give the young wave of aspiring models, wanting to venture into such field?
I would say in order to make the most out of modeling, it's best to have it accompany something else you do. Whether it's a hobby, university, or a side hustle just make sure you make full use of the days off. Modeling comes with a lot of free time, especially when you're starting out which is a great thing if you have something to do, but the worst thing if you don't. In my opinion, the best way to stay mentally balanced and happy with modeling is to make sure you have a purpose and goal to work on aside from this field.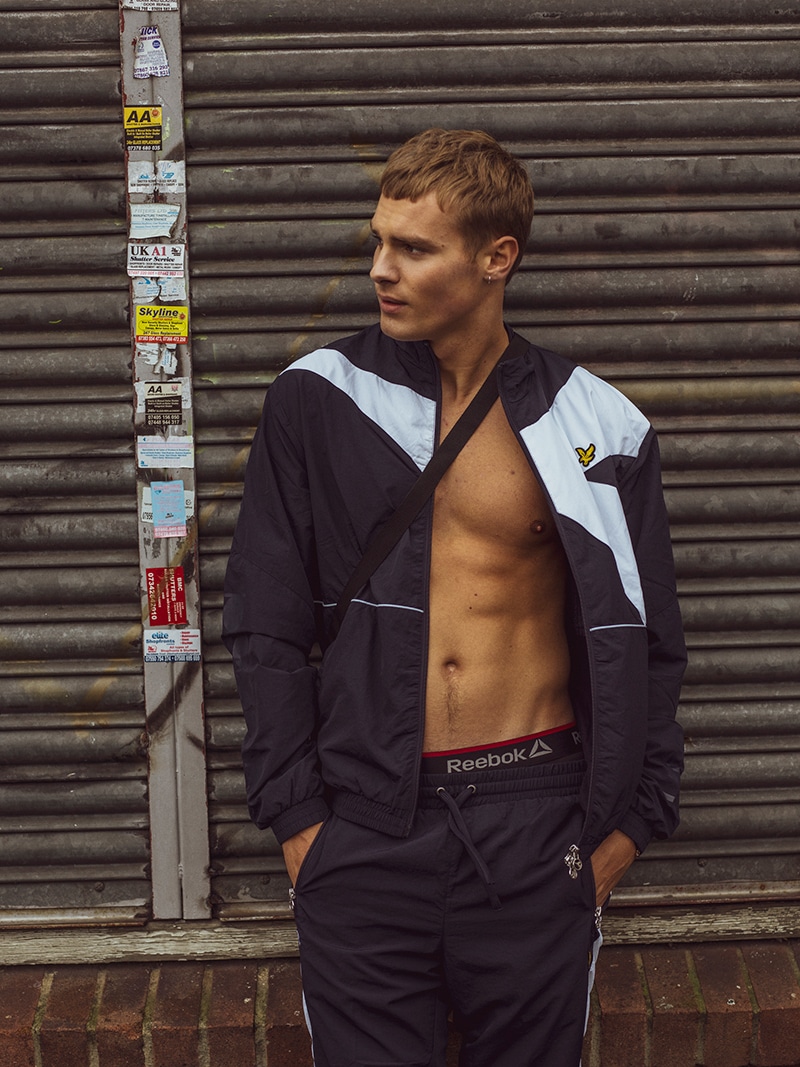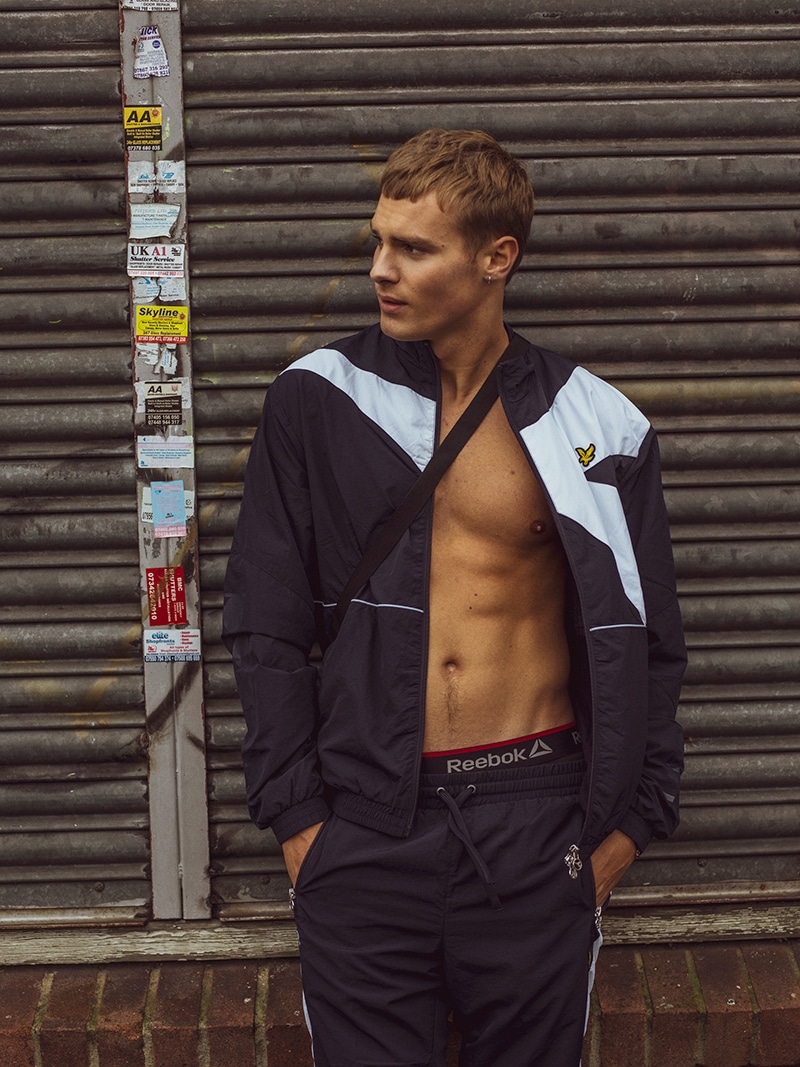 Photography: Joseph Sinclair @josephsinclair
Styling: James Yardley @jamesyardley
Fashion Assistant: Ollie Last @ollielast
Grooming: Daisy Holubowicz @daisyholub.makeup
Talent Toby Watkins @toby_watkins
Brands: K Swiss, Fila, Kappa, Lyle & Scott, Reebok, Diadora.