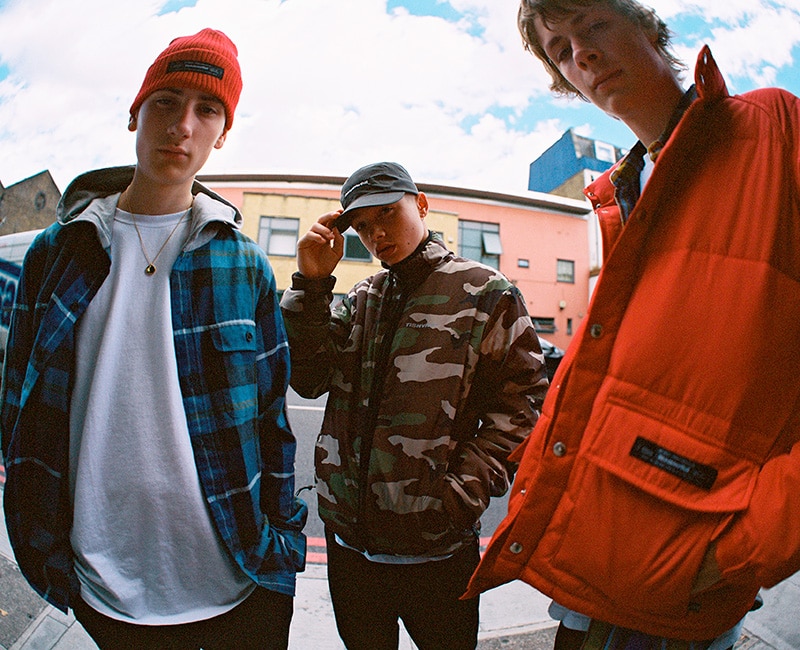 Globalisation is still such a hot topic that we keep discussing within the fashion industry. Trends that emerge in major capitals might spread and appear in the most various parts of the world pretty much within a couple of days, thanks to the social media and the global coverage. When coming across the visuals from Thisisneverthat London with its council estate areas and the kids wandering around the east part of the city will come to your mind first. However, don't get confused too early. Thisisneverthat is a fashion brand based in Seoul with a very particular, international focus. We sat down with Nadan Jo, one of the founders, and discussed the story behind the rising brand, their values and why it is so important to produce everything in-house.
Tell us more about yourself and the team.
Thisisneverthat was launched back in 2010, in Seoul, South Korea. Since then, the team has been growing slowly but surely, however, it was only three of us when we first started. We are proud of the fact that everything is produced in-house; from the design making to all the visuals, photo shoots, and videos.
You've founded the brand together with your best friend Jonkyu Choi, right?
Yes, that's correct. To be more precise, it was Jonkyu Choi, Inwook Park and myself. We all are the head directors of the brand and the business partners. Like all the independent and small fashion businesses, we also design together. The rest, such as bookkeeping, production, logistics and so on is allocated onto each one of us. There are so many things to think about when it comes to the whole process, so it's good that we're not alone.
What made you want to start Thisisneverthat and what the name of the brand denotes?
All three of us have always had a passion for fashion, which, eventually, lead us to study it. We had no doubts that launching a brand would be our next step and as you can see now, this has happened. In the early beginning everything I wanted was to create garments I would like to wear but later on, the identity of Thisisneverthat has evolved into a more complex idea. For me, the name denotes a transformation; the transformation of raw ideas into physical form and materials in an unconventional way.
Your current collection and the visual content, as opposed to the collections from a couple of years ago, are all made in-house and you're in charge of the art direction and styling too. Tell us more about this decision.
I think presenting our original stills and moving images with our own styling is a very effective way to showcase who we are. Our team does it with passion and you can definitely feel the chemistry behind it. Of course, we put a lot of time into our designs as we do it ourselves but I cannot feel that a collection is complete until the final piece of the puzzle if finished. That final thing for me is all the visuals that come along with the collection.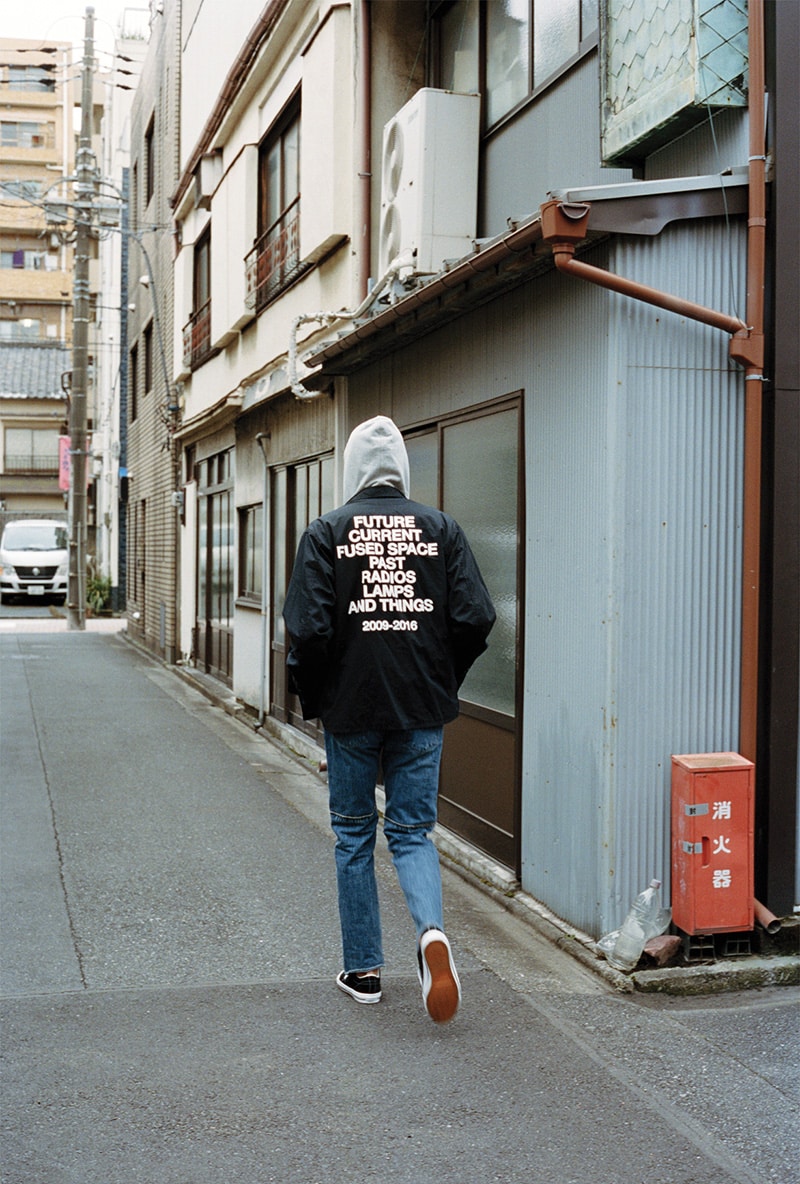 CULTURE & STREET CULTURE
 Where you draw your inspiration from?
I have to say that the biggest inspiration for me is my friends. Of course, I am inspired by the skateboard culture, music and art; the inspiration comes from everywhere. My friends, though, are so special to me and I always compare them to a treasure island; the way they wear and play with their clothing, they way they enjoy their life, this all has a huge impact on me. Surely, I find inspiration via the Internet and SNS.
Your brand is very much about the street culture. Which role this culture plays in your life and how does it affect the brand?
We grew up in the capital, so we have lots in common, not only within the team but with the whole brand's community based all around the world. Some of us spent some time living in major cities such as New York and Tokyo. I think all these experiences accumulated a great impact on the brand's identity and created that multicultural and international vibe when you see our collections.
How would you describe the atmosphere and fashion in Seoul? And how would you define its street culture. Is it much different to Europe?
There has been a huge transformation in Seoul. My generation, that has always been exposed to the vast amount of images, now produces absolutely incredible artworks and fashion is definitely not an exception.There were times when some designers and brands have been trying to copy European or Japanese culture in their designs but now my generation has invented and cultivated the culture of our own. I believe Thisisneverthat is also the part of this wave.
Your recent collection is shot not in Seoul but around London streets, why you've made this decision?
From the creative and design point of view, London totally represents the A/W 16 collection. We're quite lucky as most of the models we wanted to work with are based in London. No needs to say that every season has its own theme but the current 'TEN' collection is truly special to us. This year, I have been inspired by the fact that this is the 10th season, as we've launched Thisisneverthat back in 2010; a remarkable milestone in our brand's history and surely, our anniversary. When we started to design the collection the word 'ten' was a starting point and also a Chinese character has inspired the cross image. It seems like a domino effect to me. That's why you can notice the 'cross' symbols appearing throughout the collection. The design of the final print is completed by transforming the season's main theme 'TEN' and also playing around with the collection of images that inspired us. To me, the essence of Thisisneverthat is captured in this transformation; we had one word 'ten' that inspired us and eventually, it has transformed into a physical form – garments.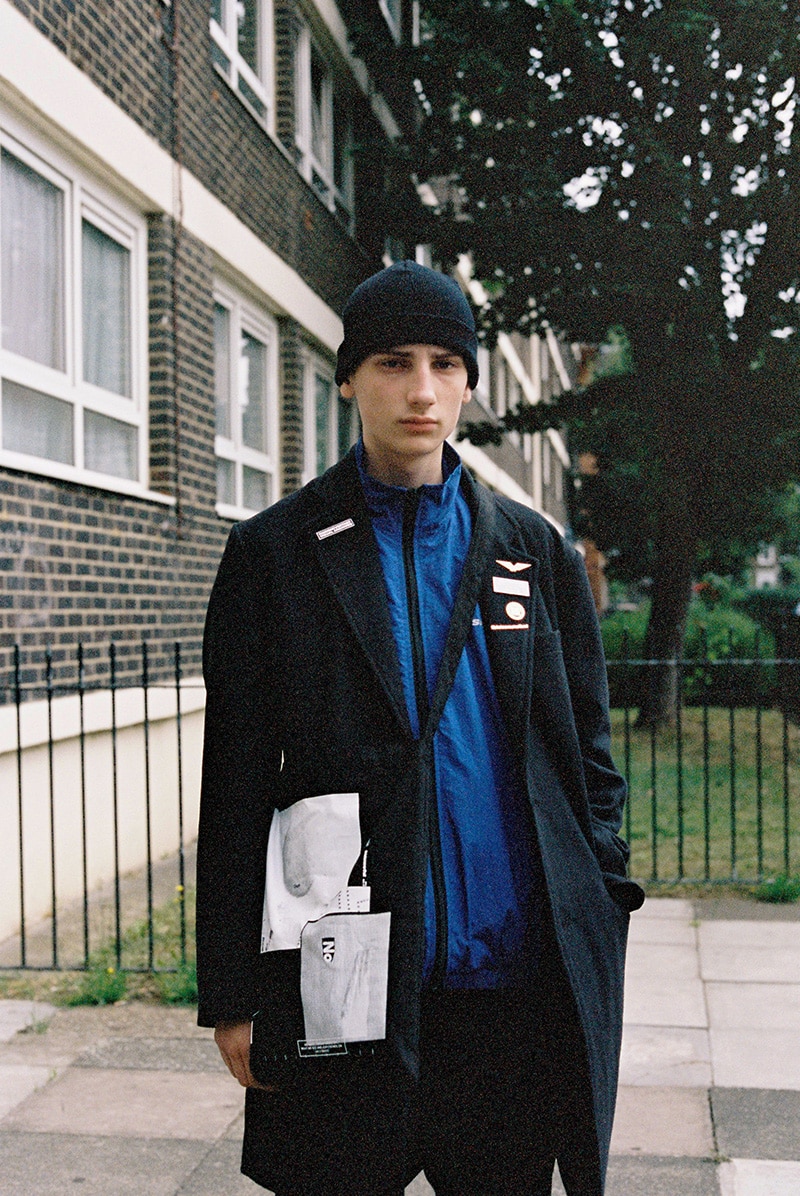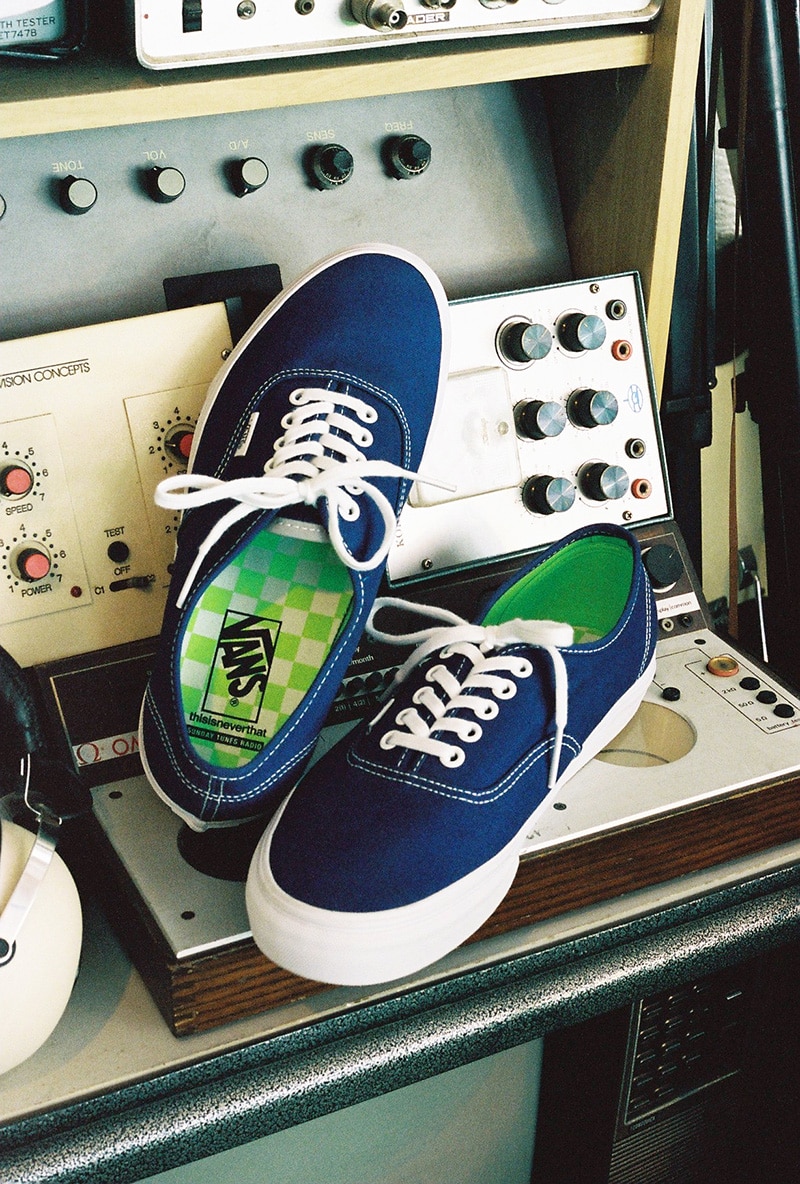 VISUALS AND INSPIRATION
«Visual Archives» are the words that often appear in the current collection. Tell us more about this archive, is it a project that you plan to expand further in the future or there's something specific behind it already?
 Imagery plays a very important role in our brand. Instead of using words, we try to use images instead to deliver our message to the audience. We collect tons of words and images of which we actually take photographs. Some of the images are from the magazines from the 80s and the 90s. Visual Archives is the storage for raw material I am playing with. I felt very excited to use this archive and also to show, and embrace all that in our designs in such a visible way. We are planning to open an SNS account soon, so we could share the original video clips that we produce with our global community.
Your top favourite magazines, books, films and music are…?
From the list you've mentioned, I would highlight books as they inspire me the most and always in such different directions. They stimulate a very flexible and unconventional way of thinking. I'd pick three books: Live in your Head: When attitudes become form, Buffalo: Ray Petri and also ReFusing Fashion: Rei Kawakubo. With regards to magazines, I usually find inspiration in Popeye and Brutus.
Lead us through the journey of how Thisisneverthat has changed from 2009 to 2016?
So many things have happened throughout those years but I think the SS15 collection 'Lake on fire' is the one that made the most impact and led the brand to the most fundamental transformation. That collection made us who we are now.
Which event was so important that you will remember for a long time from the last couple of years?
The collaboration with such major brands like Puma and Vans, that's for sure. One of the most ultimate moments that I will remember for a long time was the opening of our first offline store.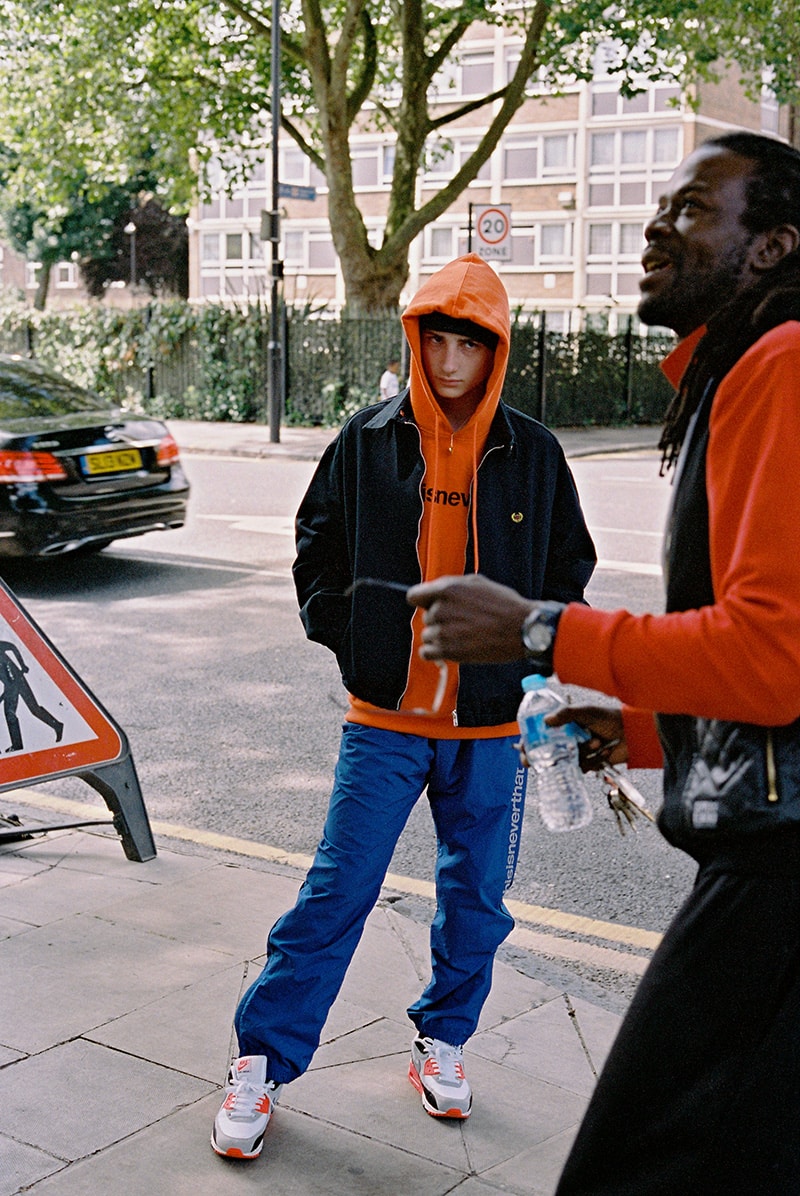 COLLABS & THE FUTURE
Whom you'd like to collaborate with now? Can you give us a hint?
There are three collaborations that are on its way but we can't reveal you the names yet. You might be able to see it shortly in the upcoming spring and if things go well, there will also be sneakers and watches collaboration.
The AW16 collection is very much about London. Which city would be the next?
Maybe L.A.
Where do you see the brand, let's say, in the next 10 years?
It is really difficult to think of us in ten years from now but I am certain that my goal is to survive in this tough business.
What is really "fucking young" for you?
Fucking young means being able not to compromise but do it in my own way.