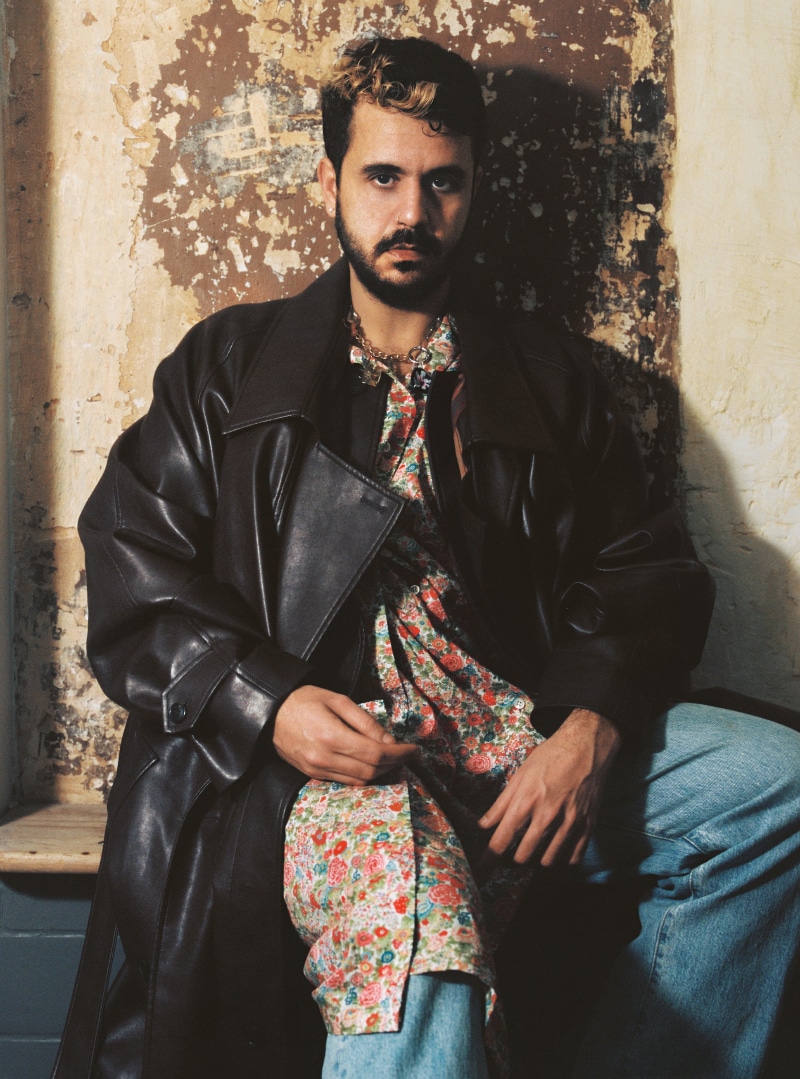 Since 2015, Neith Nyer founded by Brazilian designer Francisco Terra has brought a bit of fun to the fashion party challenging us to be the judge of good or bad taste with each collection. There's a certain homage to the bizarre nightlife scene and to its powerful sexual energy that extends from the runway to the models and audience. The brand was more alive than others, and with an energy that felt no end.
Back in 2017, a year before he was shortlisted for the prestigious ANDAM award, Neith Nyer showed their collection at the thrift store Guerrisol, the designer imagined a chaotic future, where people have no choice but to trawl through thrift stores and the wardrobes of their ancestors to patch together new clothes… Fast forward to 2020 and Terra appears to have had the intuition of a prophet. If fashion has any place in the world during an ecological breakdown, which we are witnessing, then we have to change every step of the process.
In June 2020, Terra decided to write a letter stating the new vision and protocol of Neith Nyer mapping out support for the trans fight, upcycling, a new, more ethical, more artistic fashion, more respectful of the diversity of bodies, of creation, and of the world around us. Upon receiving the letter, there was a feeling that Terra had struggled with the ethics of fashion versus his own and finding a place for the two to coexist on his own terms. But it was also clear it was something he couldn't do alone, almost an innate instinct to share his craftsmanship within the community so others would know how to patch up the mess of the past, a call upon collaboration with other creatives that share the same goal, and most of all finding joy once again in creating and celebrating that. We cannot say what is essential work and not, it's especially hard as creatives, but it's essential that we find solutions in all of our different fields as we fight against extinction.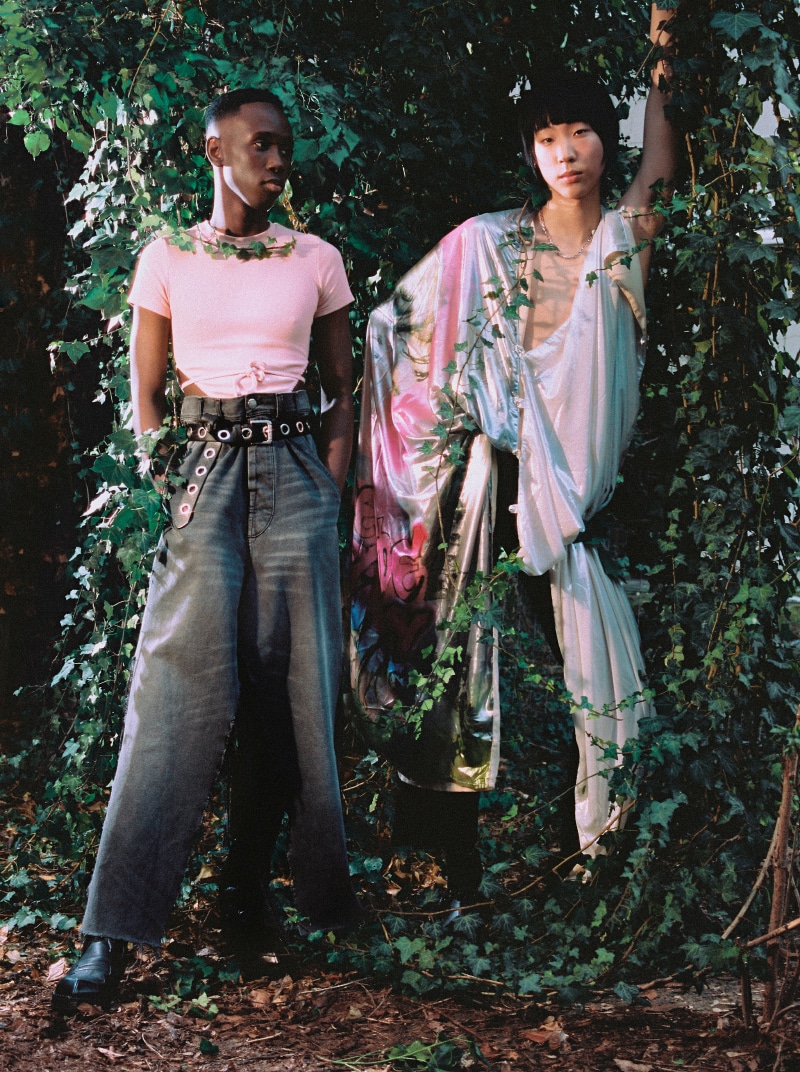 There is always an element to fashion that is about the future or the dream of something "new" or revisioned, but in many ways, we are reflecting on the past before planning for the future. 2020 started with devastating forest fires in your home country of Brazil, which in some ways was fueled by fashion's love of leather. It's been a tough year for everybody, so how are you?
I think overall I am feeling good. Not because 2020 was a devastating year for political and social issues, also generally the health situation in the world. Despite those events, 2020 brought me a lot of reflection, and most importantly the opportunity to question myself, my privileges, and the world that surrounds me. I have always been someone aware of vital issues for a society like racism, gender issues, and environmental questions. I had the chance to go deeper on these matters and use my brand as a vehicle for inclusivity and engagement. It also made me understand the power of community and how together we can start changing the world.
Last summer, you wrote a public letter saying "I can no longer cope with an industry built on abuse and consumerism, thriving on environmental destruction and perpetuating racial and gender-based injustice. Fashion has lost its political voice." There is a feeling of urgency in your statement. I imagine that these sentiments have been accumulating over the years in this industry. How did the pandemic impact your work as a creative?
Yes, there is urgency and it is a consequence of what I have explained before, these self-reflecting moments, and how things piled up over the years. It was important to me, again, to take a step back on the way I was doing fashion, and what I was saying through my collections. There will always be a place for improvement, and the most important thing is to keep educating ourselves. As a creative, the pandemic brought me closer to my beliefs and how I want to use fashion as a platform for conversation.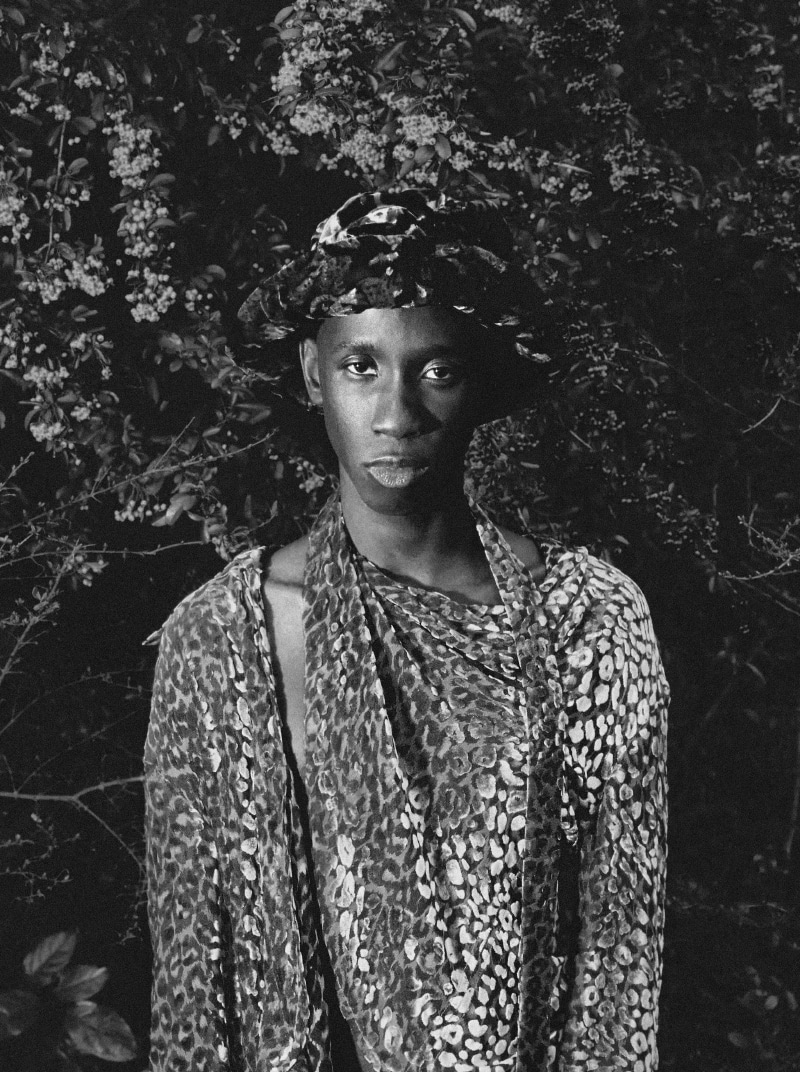 What do you think fashion's role in society is at the moment? Is it escapism or should it be inspired by what's going on?
I think it should be a balance of both. The fashion industry has a massive impact on society, especially the youth as dressing ourselves is reflective of our personality and how we want to be seen by others. For that reason, it should be a mirror of the current social issues and it should inspire the youth to build a better environment. As a creative industry, fashion should use its artistic power to bring the subjects in a desirable way, and that's where "escapism" jumps in. We all want to dream of a cool outfit or feel powerful in a garment, but this empowerment should also come with a message, from a brand that is fighting against the flaws of the system. These two elements combined will generate dialogue and socially responsible media coverage.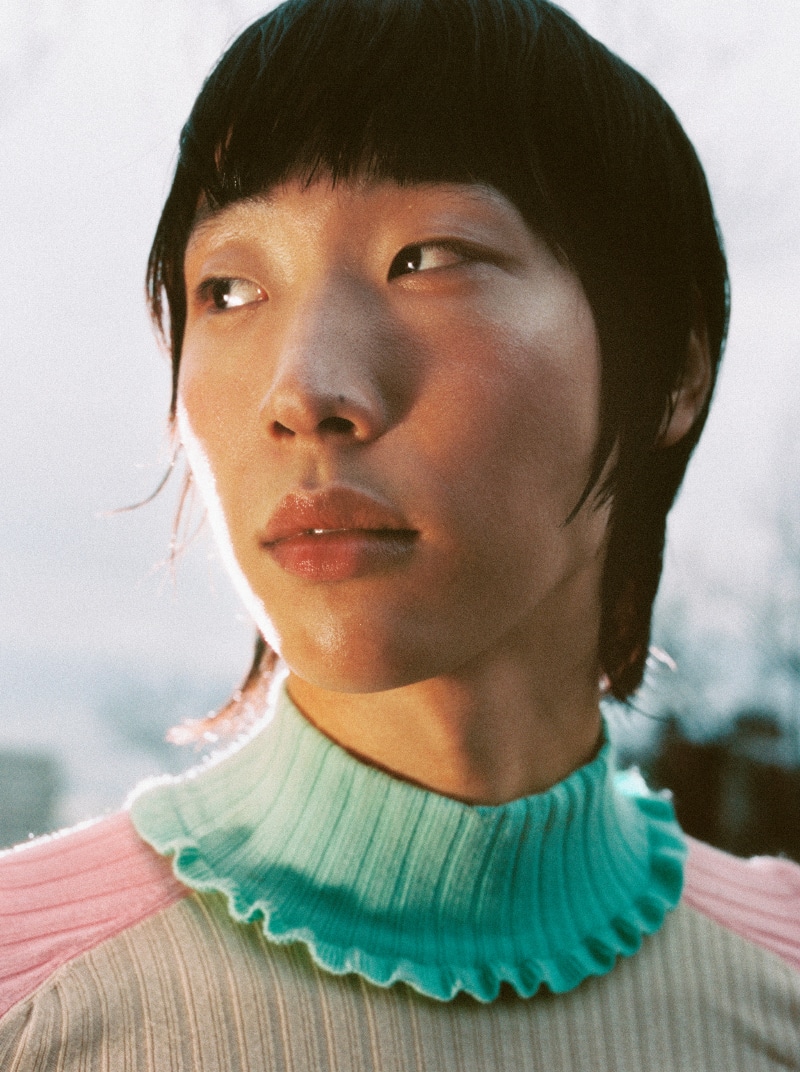 What are the responsibilities you feel you have as a fashion designer and how are you working on addressing them?
Speaking to the youth, my biggest responsibility is to be inclusive. It is to represent different races, genders, sexualities through the people I choose to portray the image of Neith Nyer. In many cases, I can't speak for certain minorities but I have the duty to use my space to give them a voice, let their story be told, and spread the message that we have no right to judge anyone's individuality. For that, through the images I create for the brand, I am careful about who is being chosen to wear those clothes, and I found that the best way to do this was to use the diversity that surrounds me to be 'the face' of my brand. As I said though, there is always space for improvement. For example, I think Neith Nyer hasn't been body conscious and that is an issue I should also address. I will always keep working to break stigmas.
Do you think that greenwashing has taken over the fashion industry? Is it a threat?
I think the term generalizes several practices and creates confusion through the different fashion industries. I think when a company engages itself in an environmental practice; it will be faced with limitations on achieving a 100% responsible product. But it's still the first step for better consumption of the world's resources. What is needed is transparency; organizations that will verify information given and make sure standards are being met. When you are a big company, and you can, for example, have a certain amount of production practices to be environmentally engaged, it is already the beginning of change. For me also, drastic changes should come from new designers, they will shape the future of this industry, and if you are already small and able to include these practices fully, you will surely help to make a different industry in the future.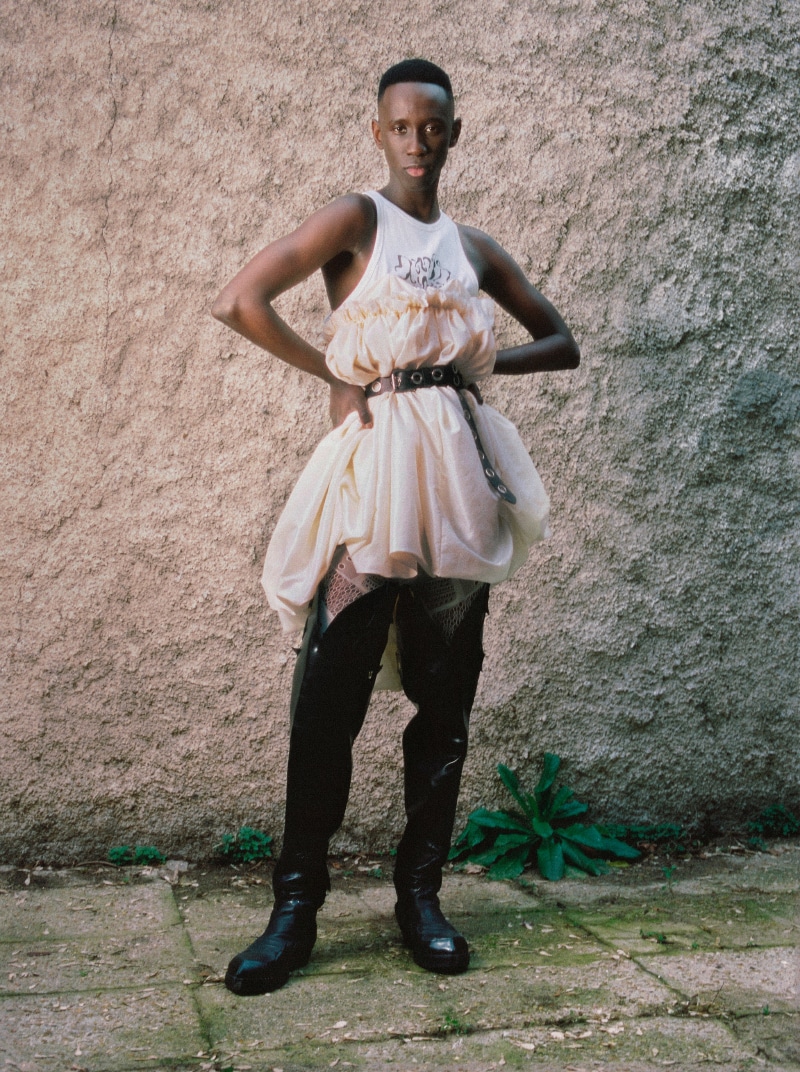 Your collections always seem to be a patchwork of very different influences, how do you make sure everything feels cohesive especially when approaching collaborations like the ones you have done with Palomo Spain, Tetier Bijoux, Levi's, Guerrisol, Nicolas Courgeon Noel, Peter Jitenski, Oceane Philippe, and Antoinette Fernandes to name a few?
Yes, I am a patchwork of influences myself, so I like that every new collection feels new, built from very personal experiences. It is my way to get closer to my audience. When I work with several designers as I did for the 2020 Friends and Family project, I make sure we work hand in hand on the designs, and that they are on the same page as I am with the story I want to convey. It creates creative energy that I love to work with, and the collections end up being very sincere and intimate. Also, most of these designers are close friends, so that helps.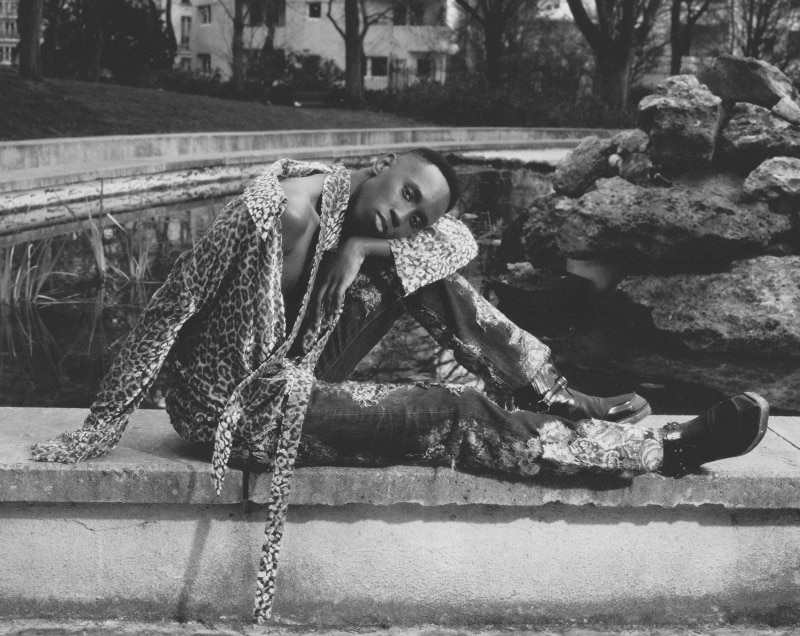 Family is a leitmotiv of your work. Your brand's name comes from your grandmother and last year, you launched a collection with a collective of creatives… how do you tie fashion and family together?
When you work in fashion, there is very little space for a social life, especially when you are an independent designer. Our life ends up turning around our projects. So it is important for me to surround myself with people I can also relate to on a human level, and that's how I end up having a very familiar vibe in my collections.
Is it something that you wanted to develop — creating a movement, working as a collective?
No, I think it is important to work with other creatives and collaborations are a good way to do that. But I know there will also be times where I will feel I need to send a very personal message, so I will work alone, like on the Uncool collection. You have to find a balance between individuality and collective.
Can you tell us a bit about growing up in Brazil? Did you explore similar or different sub-cultures as the ones you have embraced in Paris during your career?
Growing up in Brazil was a blast, I grew up in a time where we were free to express ourselves, and there is something about the end of the 80s and sexuality that has changed ever since. The sub-culture I grew up in was similar to the one I embrace in Paris. The queer community has always been my safe place and my major source of inspiration. It gave me the chance to explore different influences too from British punk to Harajuku girls… and all of it through a queer perspective.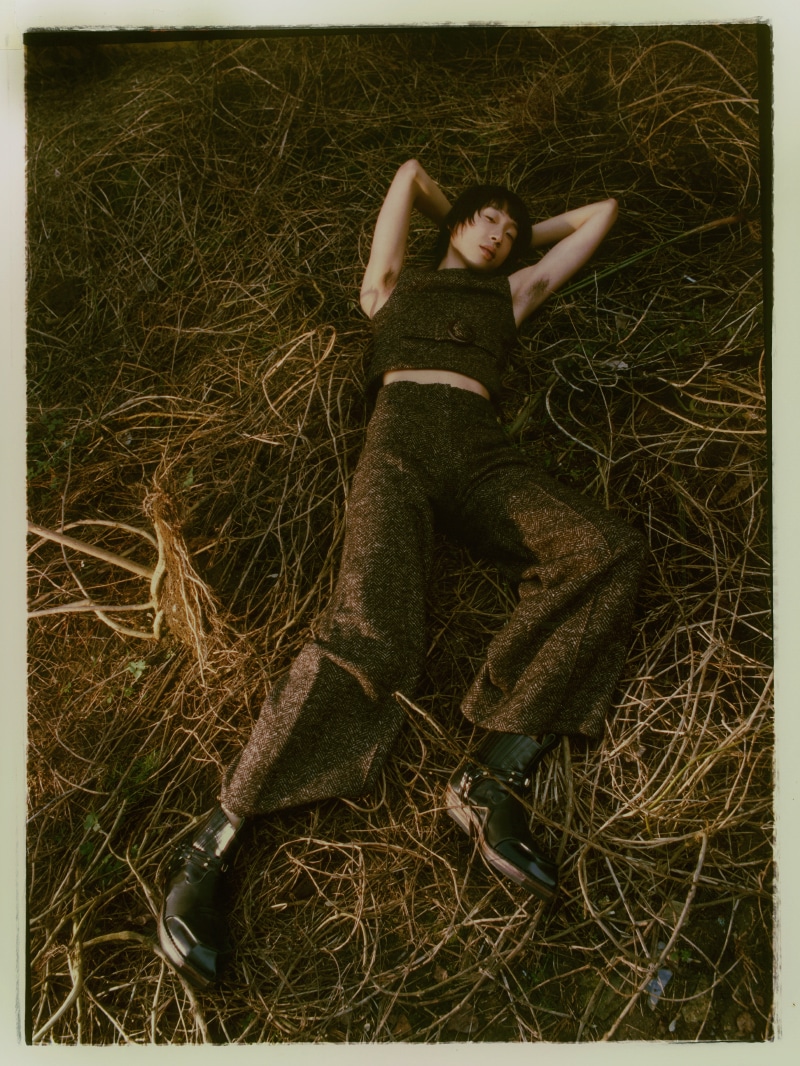 The earnings from this collection were given to organizations defending black transgender rights in Brazil, your native country. Would you say that philanthropy is embedded into what you do?
It was the first time I did it. Bolsonaro's era is disastrous for the black transgender community in Brazil, and it was important not to stay blind through it. I will continue to do this work in silence and within my possibilities; because I don't think philanthropy should be a marketing tool.
You said in the past that you were a political designer. One of the main criticisms against the fashion industry today is that it's oftentimes too disconnected from the real world and its problems. Is there a kind of frustration that comes with standing up for yourself and what you believe in and feeling like the only one doing so?
This is a question I have been waiting for a long time to answer. Designers who stand up against the system and dare to criticize it often end up being marginalized and having less space in the media. The industry is so powerful and the media enslaved to advertisers that passing a message through fashion is a daily battle. I don't feel alone though, I'm lucky to know other designers who share the same feeling as I do. So we support each other as much as we can.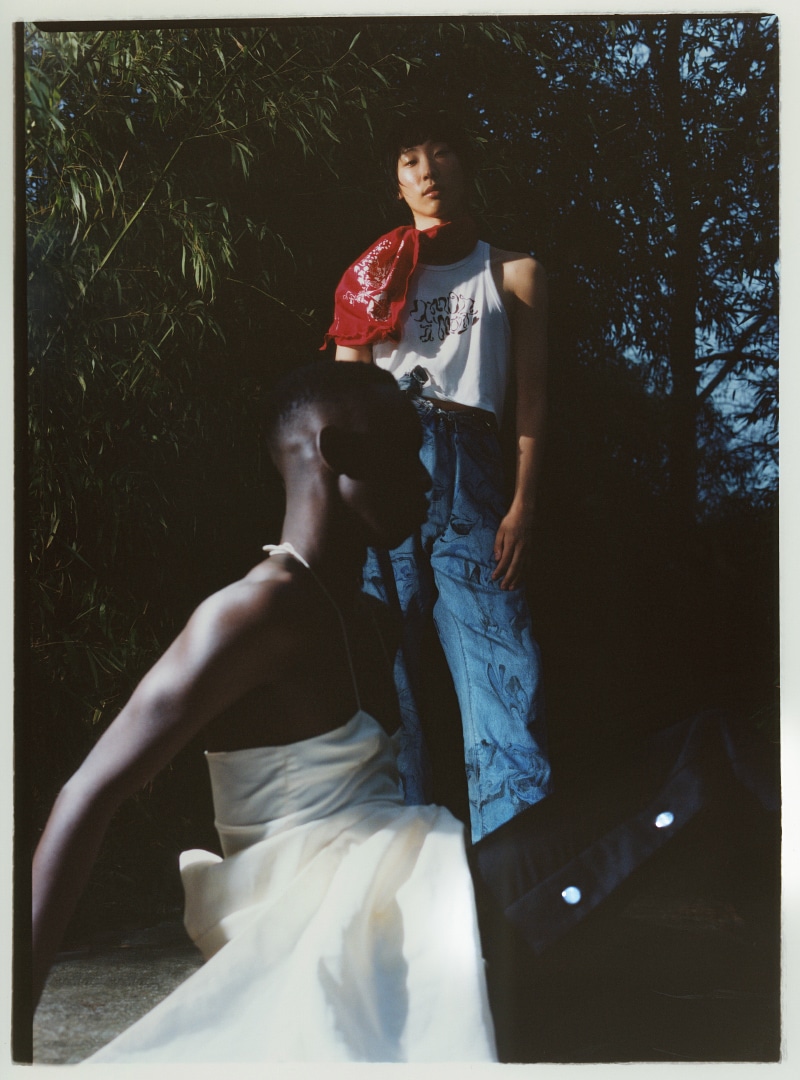 Do you think fashion designers are playing it too safe in terms of political stance?
I would say the big ones are more than safe. They are, unfortunately, "owned" by groups and big businessmen who have nothing creative about the way they envision fashion. They have been blindfolded by the world that surrounds them. I don't think we can even call that fashion anymore; it is just the luxury industry, made up to increase proceeds. And when your goal is to earn more and more, you automatically have to make the choice to be impartial and by consequence, avoid addressing political issues. But as I said for the environmental issues earlier in our conversation, it is independent young brands that will set the tone and stand up as political and social voices.
Part of this issue is exploring how fashion and cannabis have collided for quite some time now. Cannabis prohibition has been one of the strongest tools of oppression against people of color, for us, it's been a wake-up call for change. Personally, what was the wake-up call that pushed you to get involved and be so politically aware?
Bolsonaro's election was my wake-up call. It made me realize how much we still need to educate and inform people on political issues. His election is the sign of misinformation and the consequences of his mandate are drastic to minorities through the legitimization of hate speech. It made me deeply sad for my country, but on the other hand, it gave me the fire to fight his ideas back.
What is your definition of justice?
Not judging anybody's individuality. We need to have the right to be who we are full without that influencing how society acts towards us.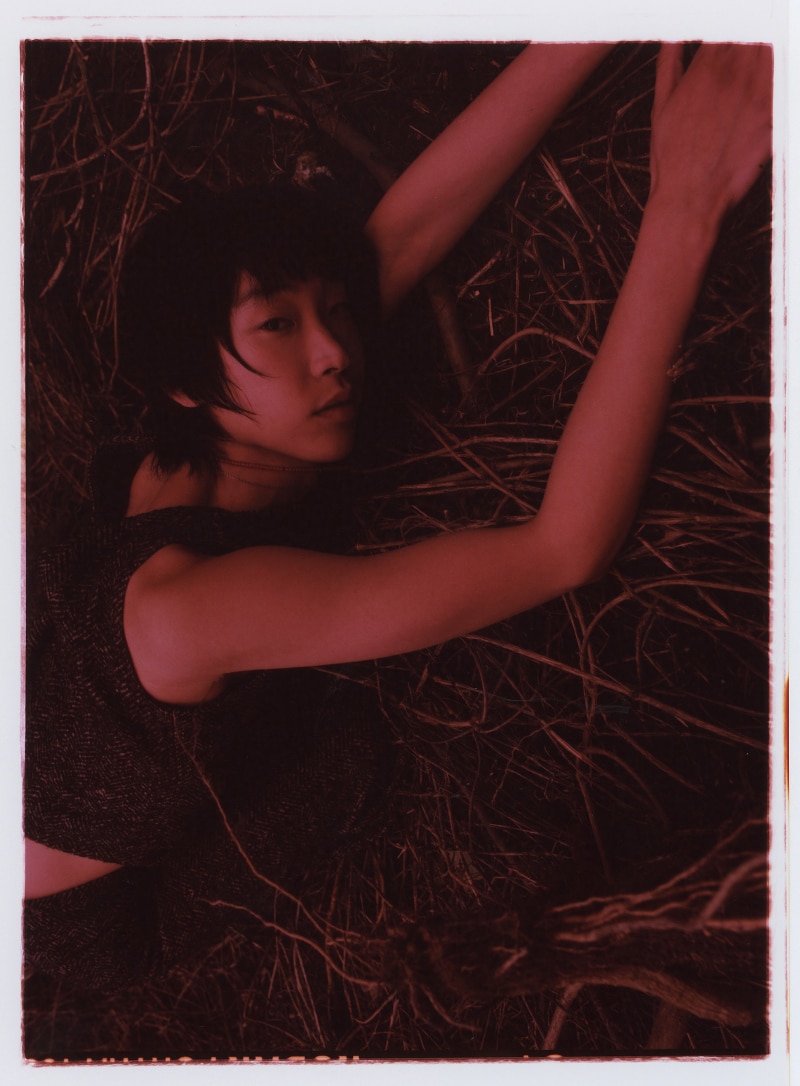 What is one thing you would like to change in the fashion industry?
I would like to change the way people consume fashion. I want them to drop mass-market brands and see independent designers as an option.
There have been many discussions lately about toxic masculinity. Your brand very openly subverts masculinity and gender expectations. Do you think these efforts are a reaction to our unstable political climate of the past few years, from Trump to Bolsonaro and their very conservative view of society?
Indeed, it could be a reaction to the climate the world lives in right now. But for me, it's deeper than that. I think binary is a mistake, using "feminine" and "masculine" doesn't help the conversation. First, we need to understand the plurality of gender, find multiple definitions, and just then we will be able to address the issue. Neith Nyer is known for blurring the lines of gender, but truly what we want is to show that there should be no label and everyone can express themselves freely.
What are the things that help you get in the zone when you create? Do you turn to crystals or any CBDs? Do you need to be in a safe place to feel creative?
I am an old lady. Cute snacks and the dark of the night are what sets the mood for me. I like to know the world is in silence and that the moon is in the sky.
Finally, looking forward, how will you celebrate 4/20 this year?
Is that a thing?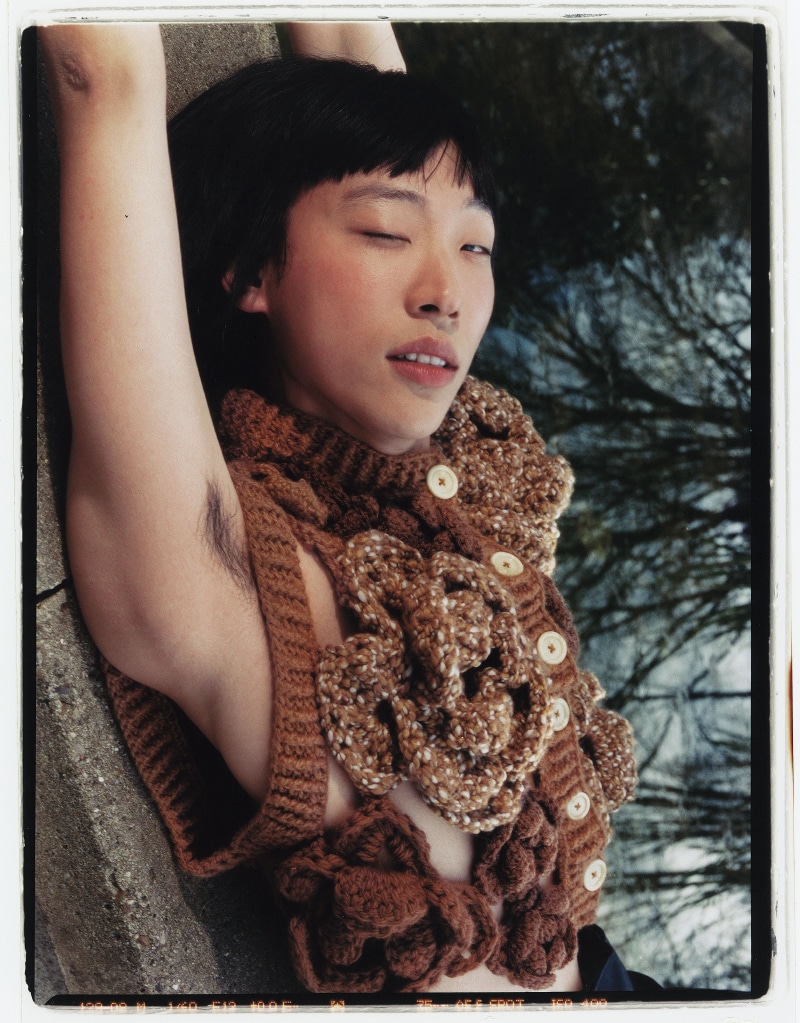 Credits
All Looks by Neith Nyer
Photograher: Alexandre Haefeli
Art Direction: Héloïse Schwab
Stylist: Damien Testu
Makeup : Emilie Mattei with MAC Cosmetics
Photography Assistant: Alexandra Dautel
Casting : Remi Felipe
Models: Youssou Camara @theclawmodels
Lyul Dong @marilynagency