"Ego cogito, ergo sum, sive existo" – René Descartes, philosopher
Over the years, I have hated, loved and digested the Cartesian locution, in all of its "reasonable" contradictions.
The meeting with young people approaching the (professional) life always leads me to an instinctive reflection and even this year the usual date with the graduates of DOING FASHION rekindles my attention on the concept expressed by the French philosopher.
Those whom I met last March 9th are interested and therefore interesting minds. They know who they are and who they want to be. They know they will change their mind and are ready to get involved. They are determined and in their self-determination, I have identified an illuminated and illuminating element/instrument: the will (without superfluity).
PLAY WITH US: the title of the DOING FASHION GRADUATE SHOW 2019 is a voluptuous call to chance, to the more or less calculated risk to taste (and maybe win).
The location – the Grand Casino in Basel – is provocatively evocative.
The guys, all of them, are ready to try their luck, and we are with them… These are the five names we have selected: good luck!
Yves Meier – This game is over or has it just begun?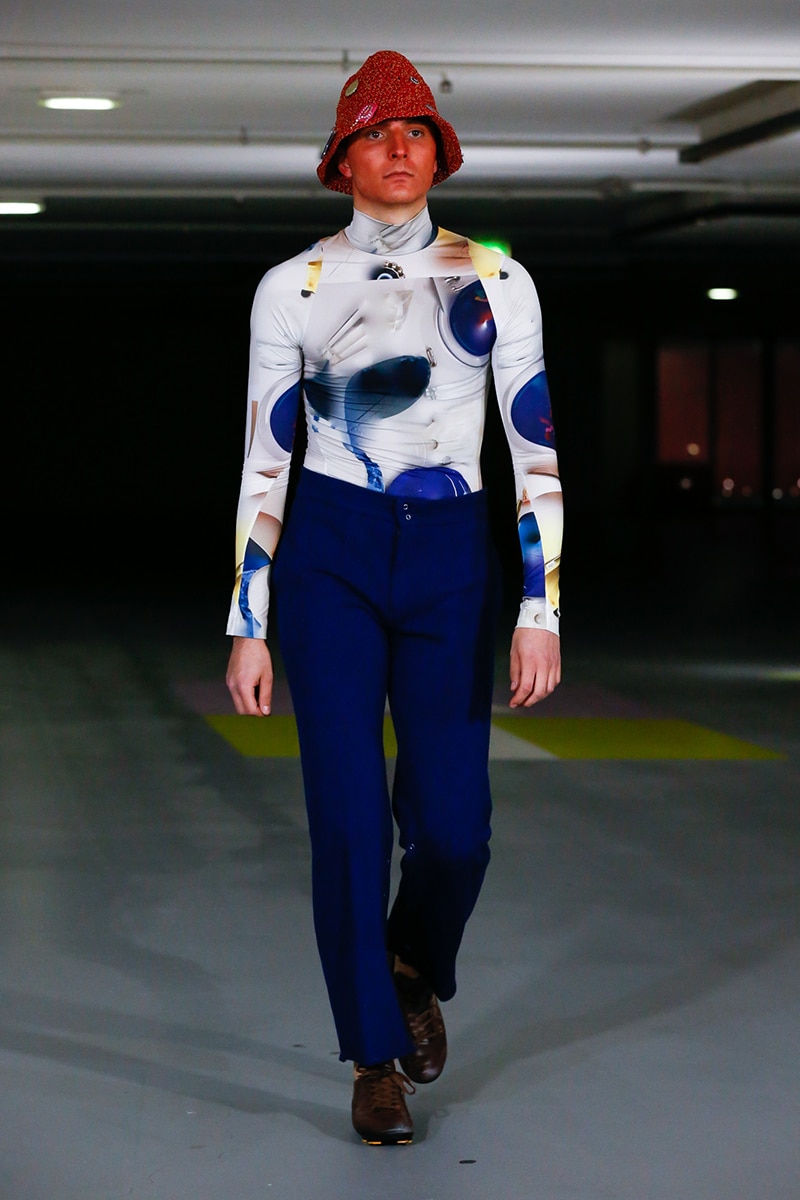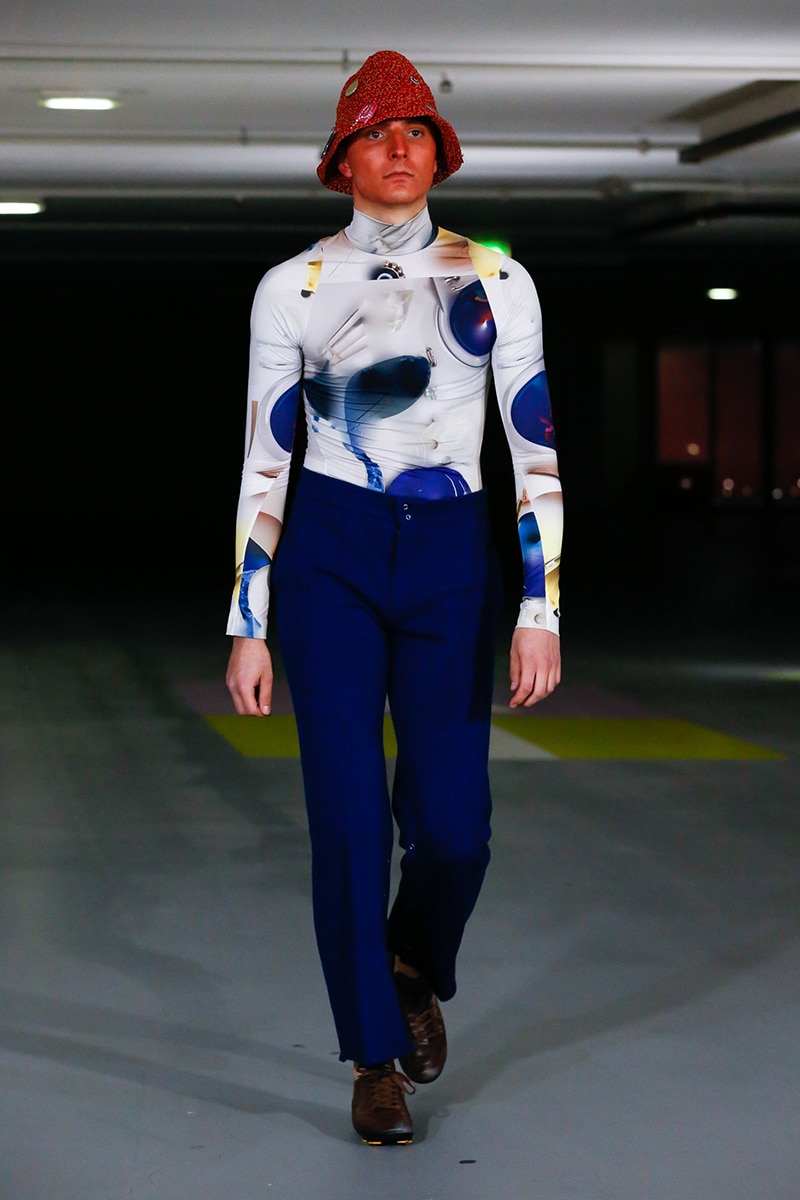 The collection by the young Yves is nostalgically masculine. His children of a "Lost Generation" seem to have jumped out of a Man Ray's shoot. They are 20s' athletes, fiercely contextualized. They are ancient and modern together. They are vigorous and rigorous.
Stefanie Herbstrith – How to get in touch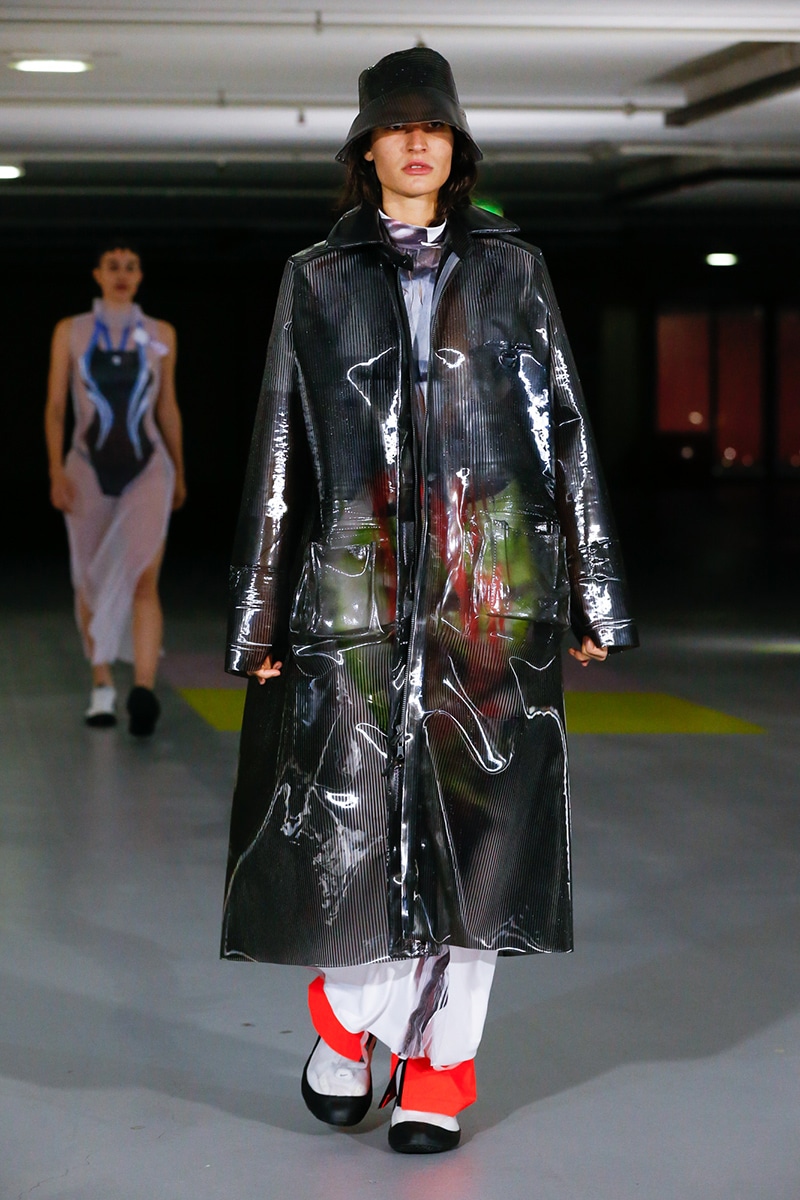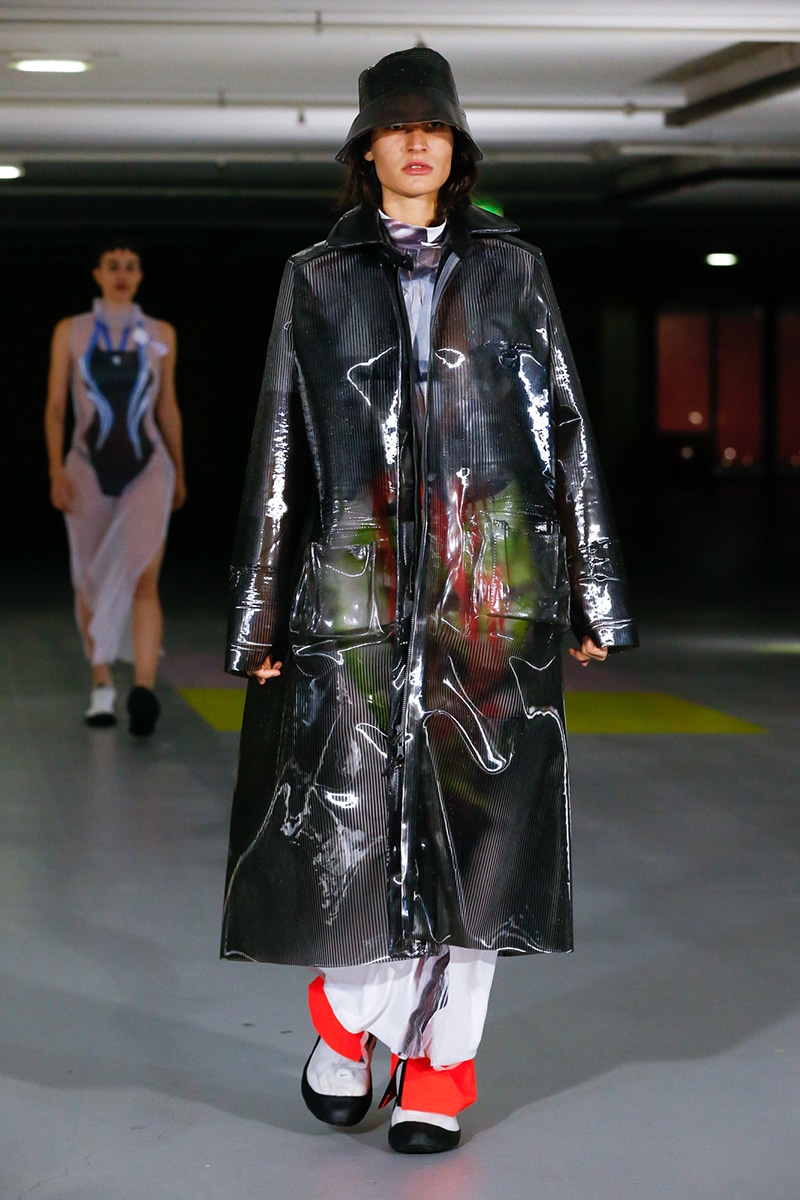 It is a tactically tactile collection. Stefanie captures the attention of the audience by means of an atavistic dichotomy: image and utility. The study of materials and silhouettes is careful. Her orderly geometry is only apparently two-dimensional, it is rather the concept underlying the individual garments that transports us to the "3D".
Eva-Maria Schmid – revue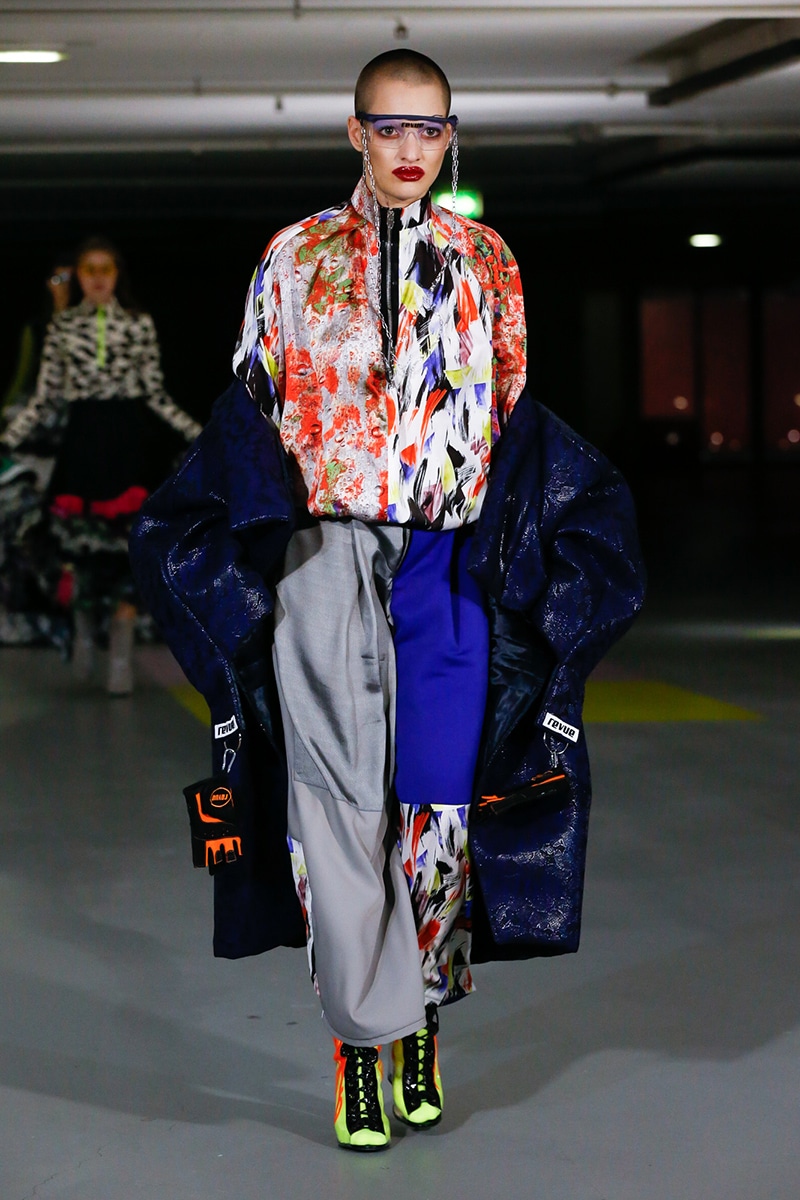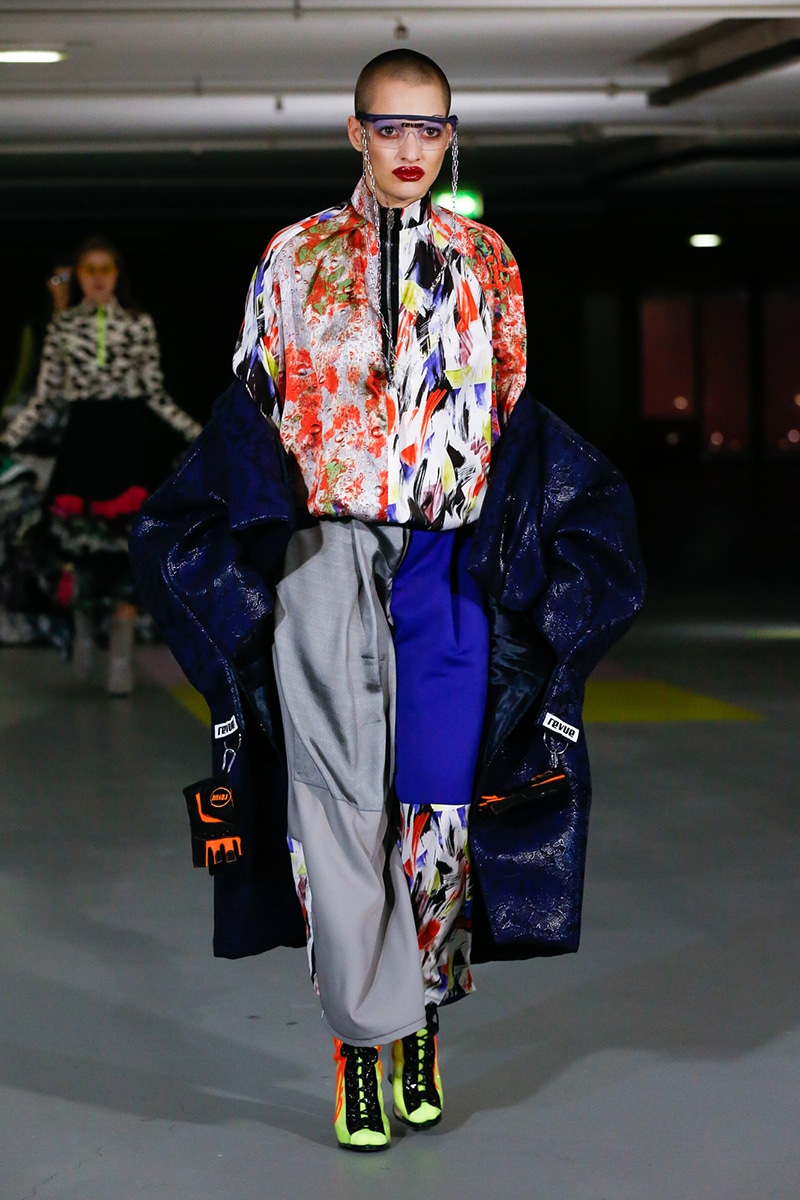 A schizophrenic symposium, a reunion of fools ten years after leaving the clinic: those by Eva are funny and, to some extent, futuristic garments. Her sport-couture is eccentric, colorful, visionary. It's what you expect (or would expect) from a creative young woman.
Gloria Regotz – You might, you might, you might…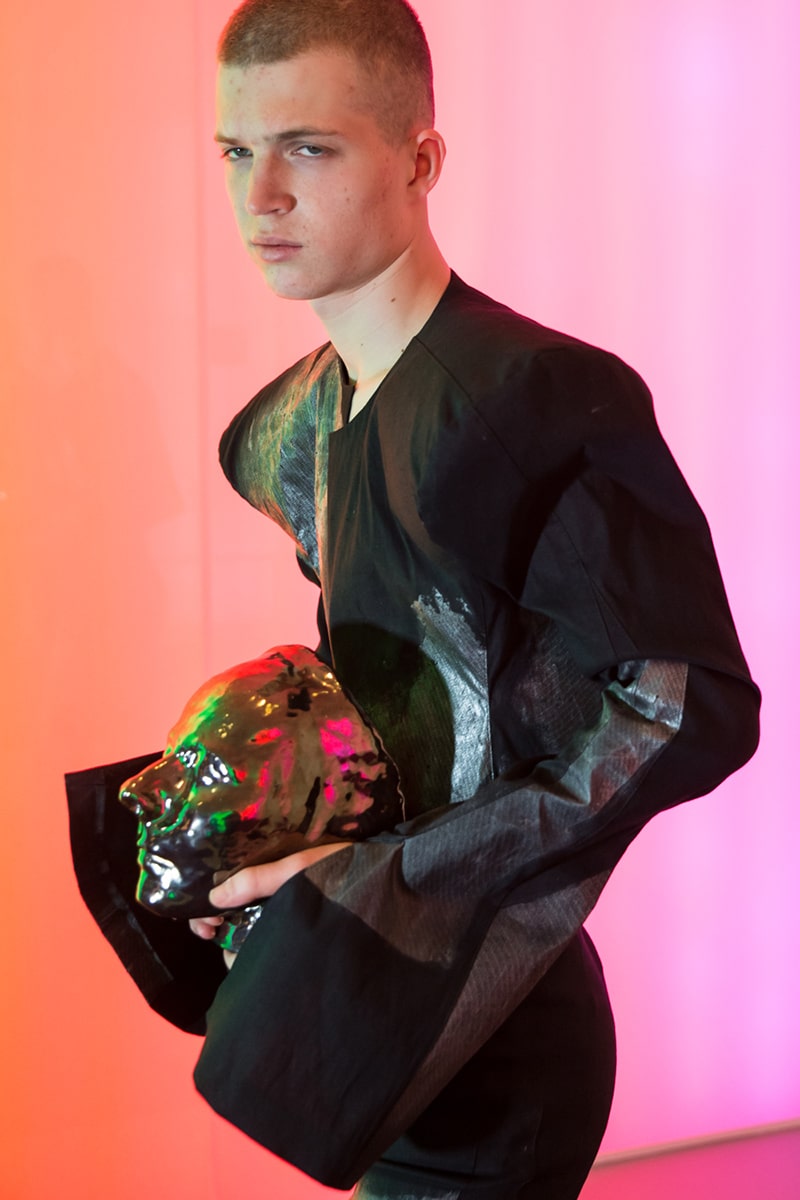 Have you ever seen a movie by Emir Kusturica? Gloria's collection is similarly grotesquely amazing. It is but in a more intimate, more measured way. Hers is a Japanese Kusturica, pervaded by an "animism" that declines into symbolism to wear and on which to pause and reflect.
Janine Reitmann – WHAT YOU HAVE KILLED YOU MUST ALSO LOVE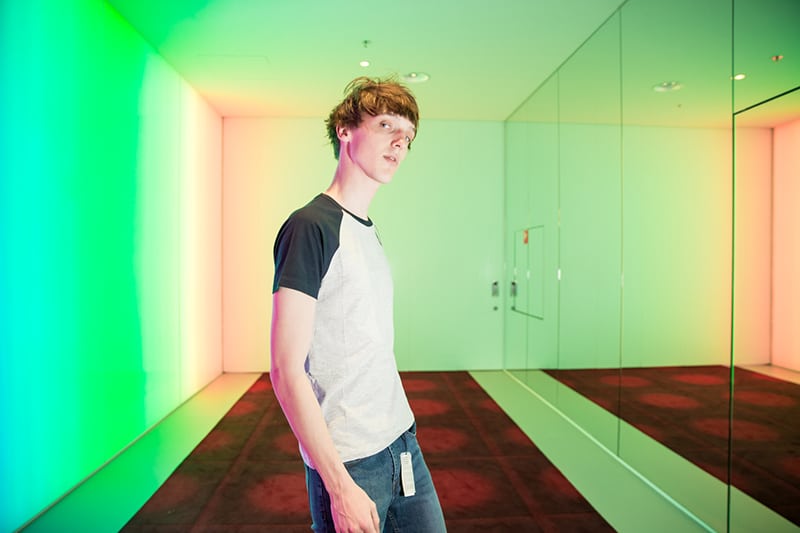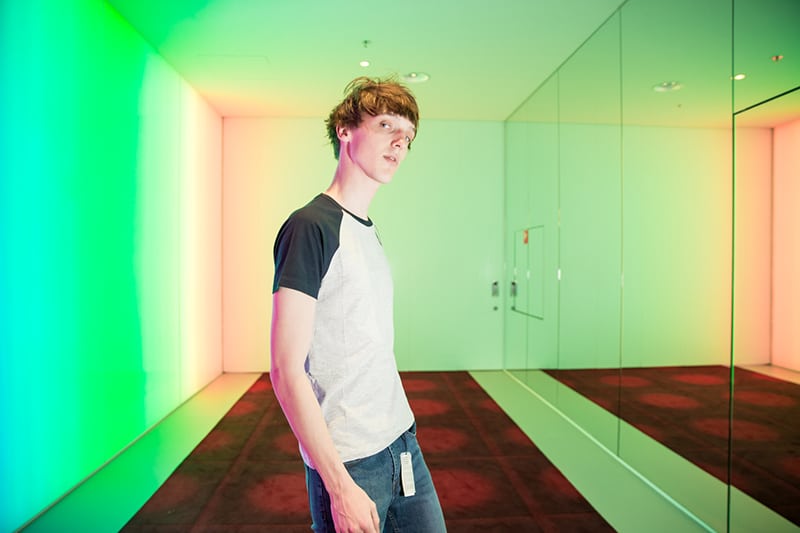 I find that the words used by Janine herself to tell about her collection are the best way to describe it: a courageous work. It is a hymn to love: love for art, love for fashion, love for life. It is naturally provocative, without rules and without frictions. It is a "white" collection.