For many, the migration of the fashion shows from a physical place to a digital one is a physiological process, certainly favored by the pandemic, but, in any case, inevitable. But, if digitalization means a quicker, more participative, and less elitist approach to fashion, a simplification and immediateness of contents are crucial to this structural rearrangement.
The first-ever digital Milan Fashion Week has just finished! Scroll down to discover our straightforward slant to the spring/summer 2021 men's presentations which have taken over the web by storm.
ERMENEGILDO ZEGNA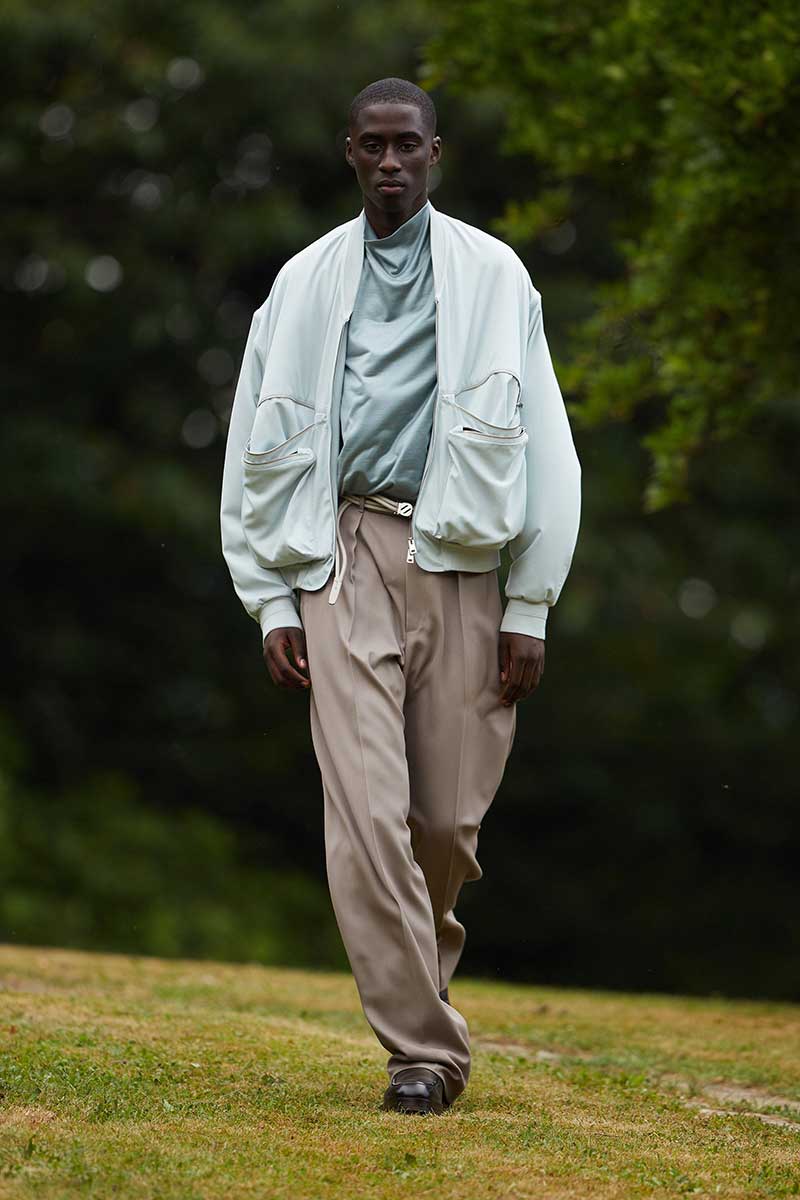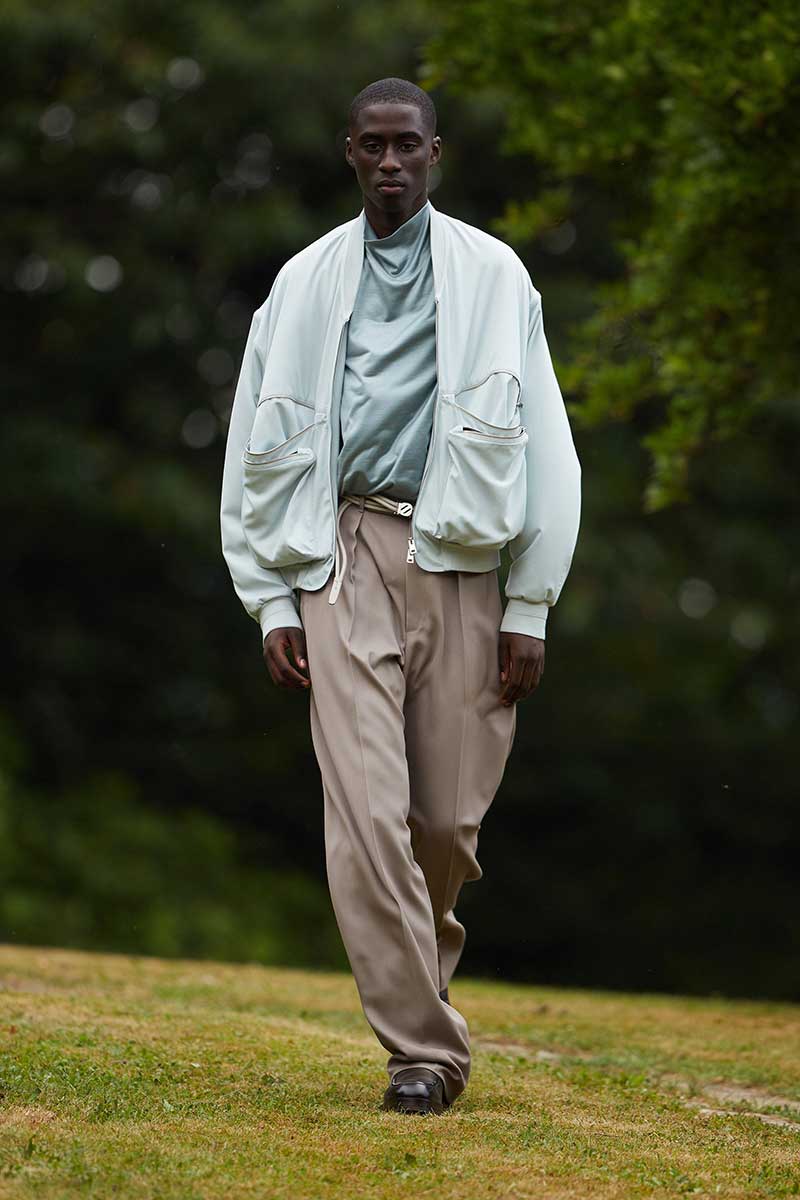 A QUOTE THAT BEST DESCRIBES THE COLLECTION: "Study nature, love nature, stay close to nature. It will never fail you" – Frank Lloyd Wright (American architect)
CREATIVE IDEA: "A moment like this can easily lead to a glorification of flawless precision of the machine, but at Zegna, in respect of a humanist tradition that is profoundly Italian, we believe that the human being always sits at the center, in harmony with nature. It is sensitivity and creativity, human qualities par excellence, that get the best out of machines. Without man, everything would be soulless. This project reflects this union of sensibilities, which is also a balance of past and future, of inside and outside, in a cohesive yet multifaceted opus" – Alessandro Sartori
TRIBUTE TO: the colors and textures of the natural landscape of the Oasi Zegna reserve
COLORS: clay, cowslip yellows, hydrangea pinks, sienite greys, river stone blues, carabus greens
STYLE: cutting-edge, tailored, architectural, relaxed, functional
LUST-HAVE: the oversized bomber jackets with huge pockets on the front
MUSIC AND BOOK CONNECTION: Young and Beautiful – Lana Del Rey (2013)
Nature (Course Notes from the College de France) by Maurice Merleau-Ponty (2003)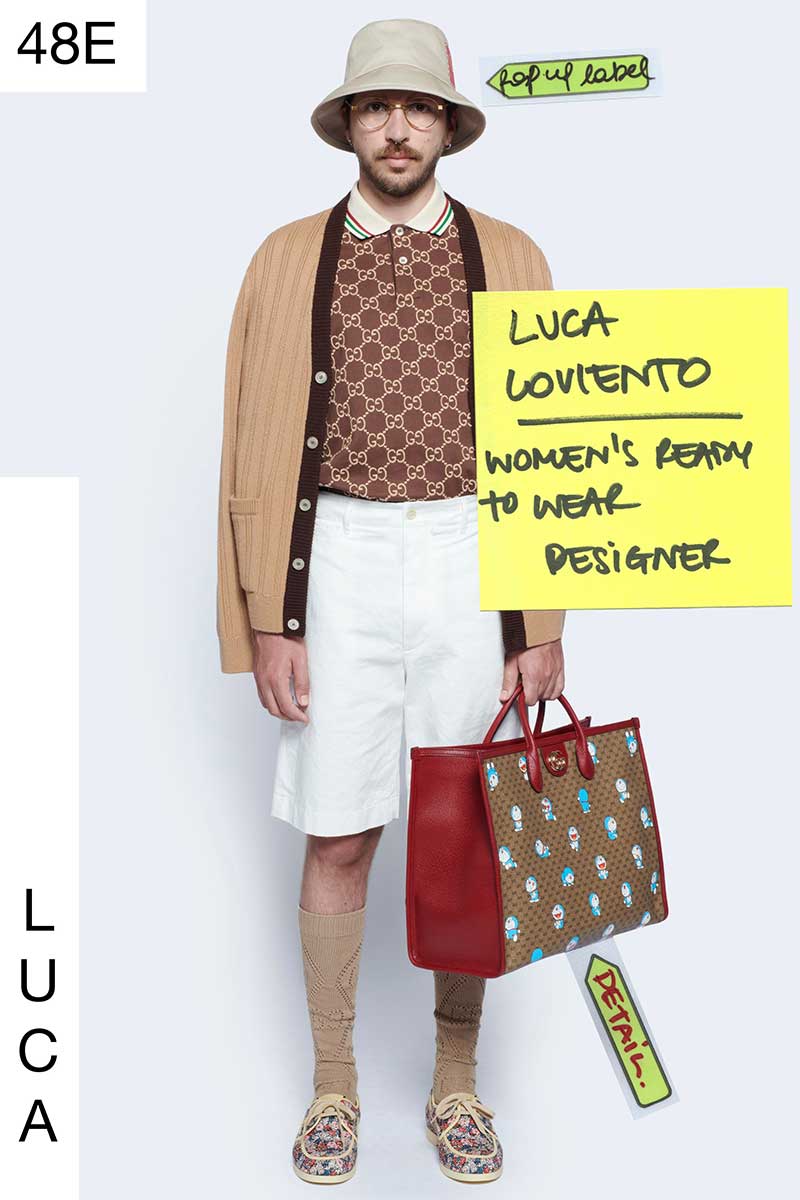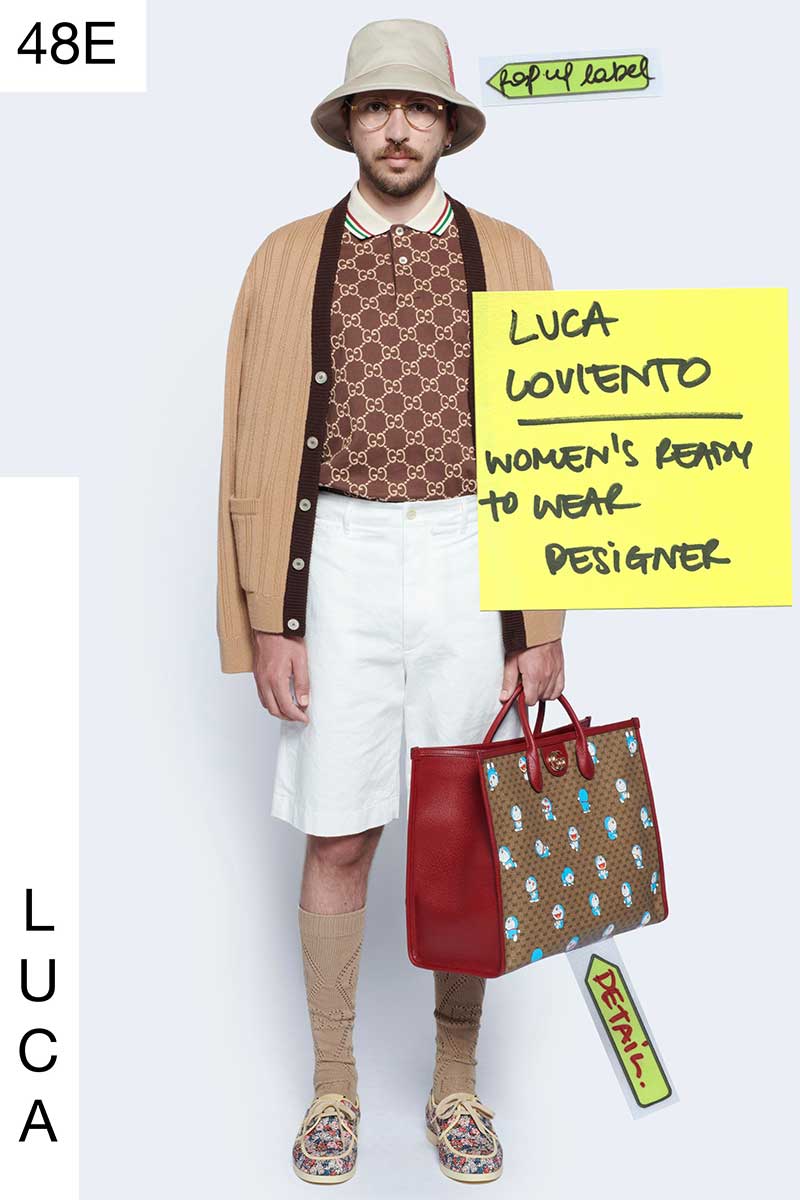 A QUOTE THAT BEST DESCRIBES THE COLLECTION: "I have always been tormented by the image of multiplicity of selves. Some days I call it richness, and other days I see it as a disease, a proliferation as dangerous as cancer. My first concept about people around me was that all of them were coordinated into a whole, whereas I was made of a multitude of selves, of fragments." – Anaïs Nin (novelist and essayist)
CREATIVE IDEA: "Well, the collection, in short, is the end of the beginning of an experiment. It's an attempt to use fashion as a space, in particular as an experimental lab" – Alessandro Michele
TRIBUTE TO: Self-expression through the combination of fragmented styles
COLORS: every color your eyes can see plus one!
PRINTS AND MOTIVES: stars, flora, checks, double G logo, Disney characters
LUST-HAVE: the GG Supreme logo tote with Japanese manga character "Doraemon" prints
MUSIC AND FILM CONNECTION: The Way I Feel – Subjoi (2017)
Running with Scissors – directed by Ryan Murphy (2006)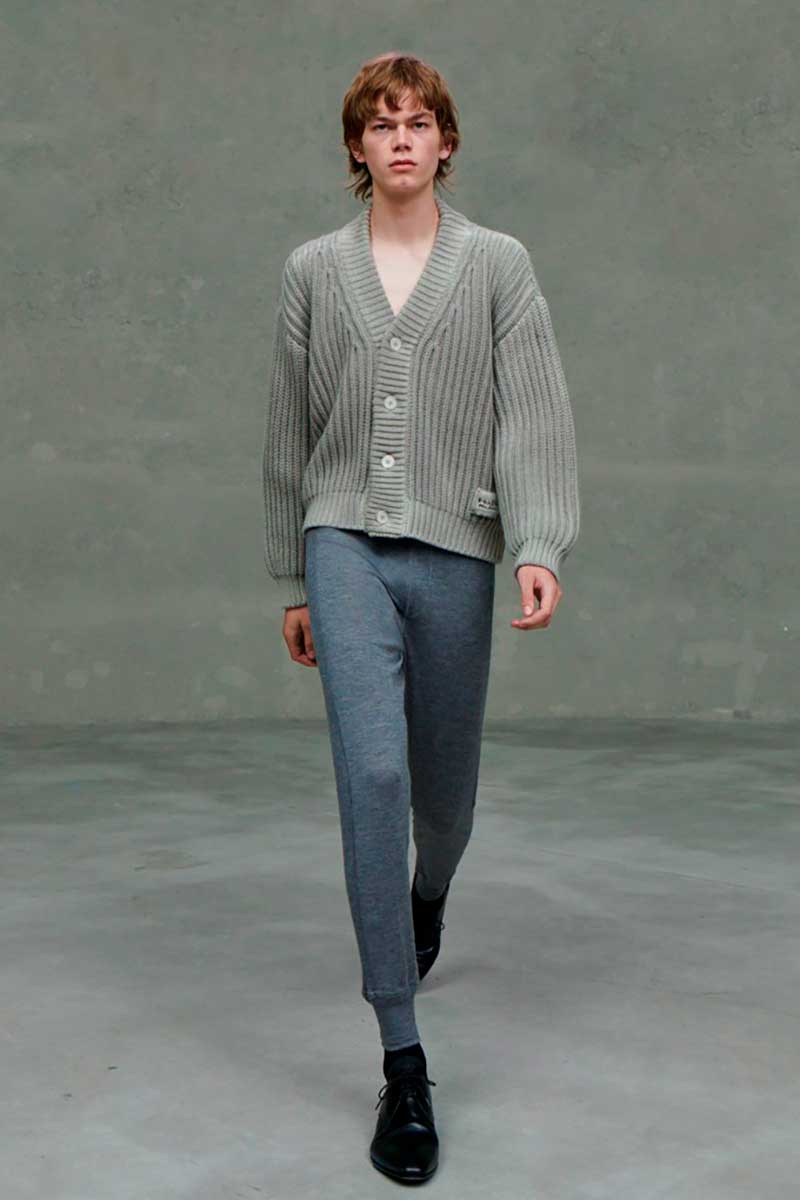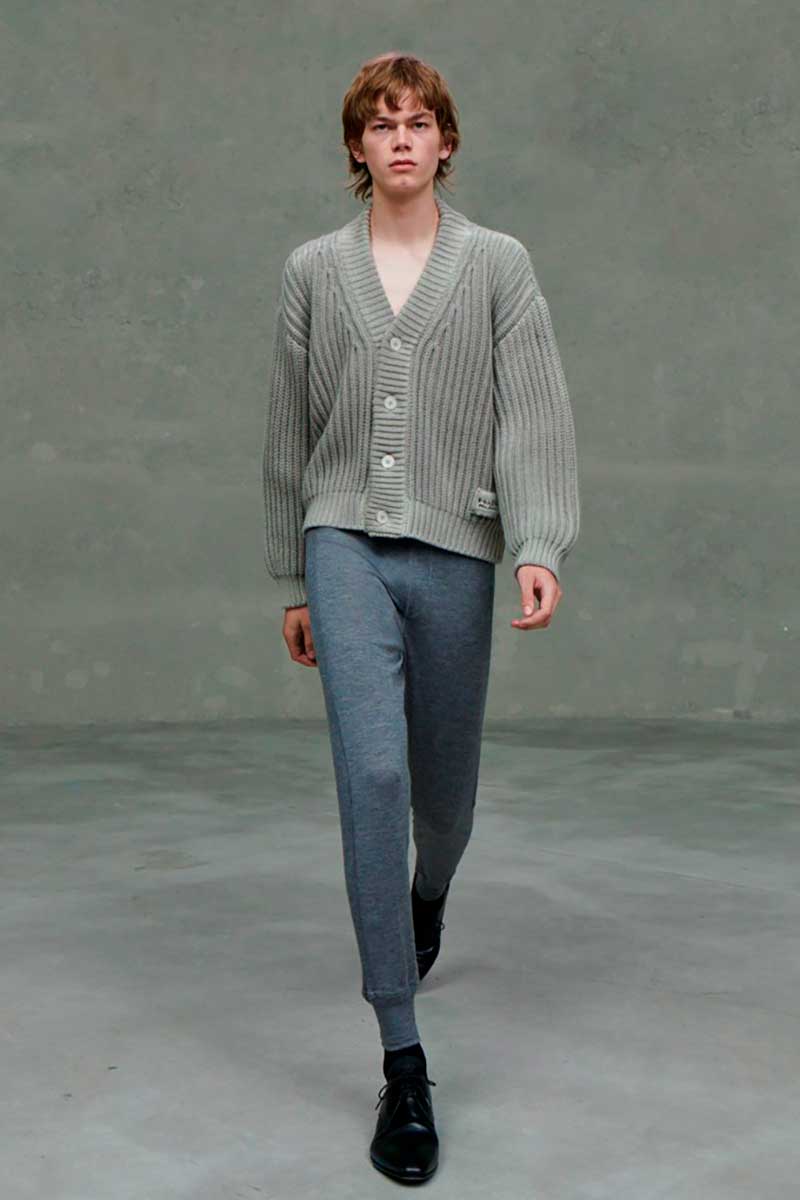 A QUOTE THAT BEST DESCRIBES THE COLLECTION: "Progress means simplifying, not complicating." – Bruno Munari (Italian artist, designer, and inventor)
CREATIVE IDEA: "As times become increasingly complex, clothes become straightforward, unostentatious, machines for living and tools for action and activity."
COLORS: Charcoal gray, midnight black, virginal white
TEXTURES: the silky nylon Prada, the thickness of knitting, the softness of Nappa leather and form-fitting cotton
STYLE: sleek, pure, understated, industrial, sporty, loungewear
LUST-HAVE: the 4-button wool cardie with dropped shoulders
BOOK AND FILM CONNECTION: The Unbearable Lightness of Being – Milan Kundera (1984)
Short film "Rosalie" – directed by by Walerian Borowczyk (1966)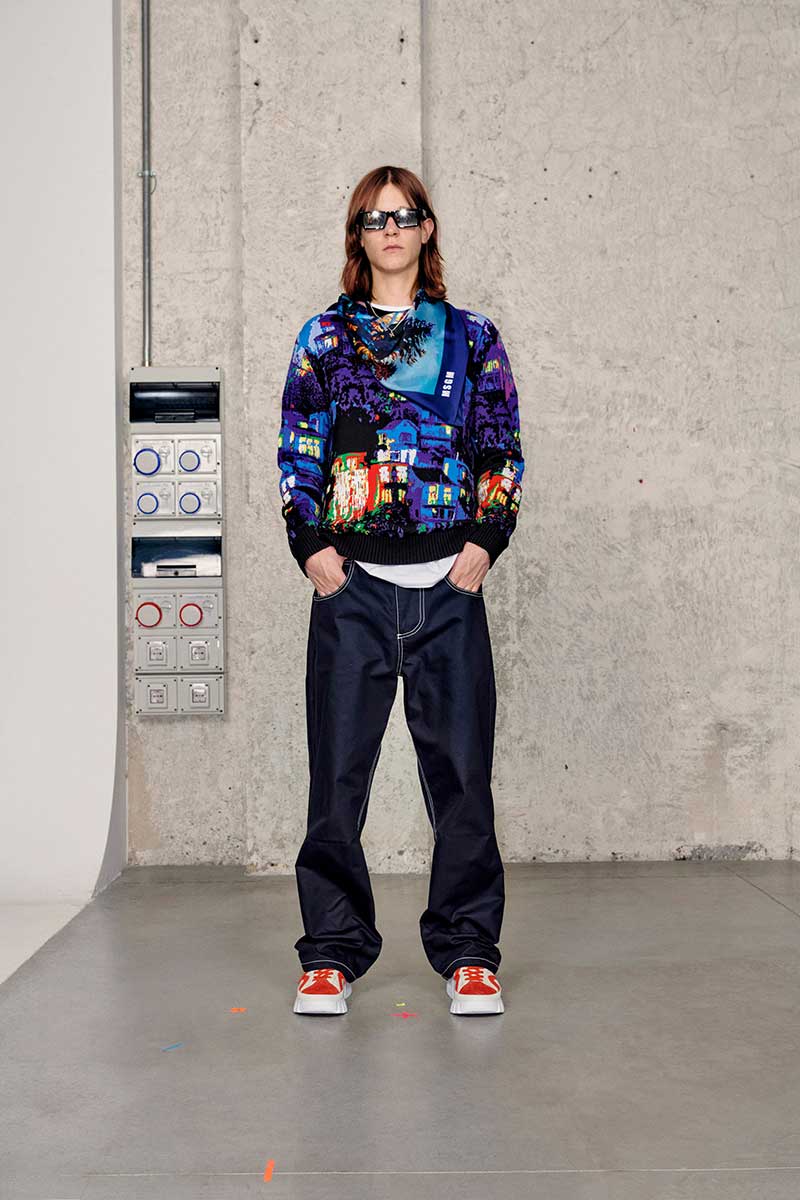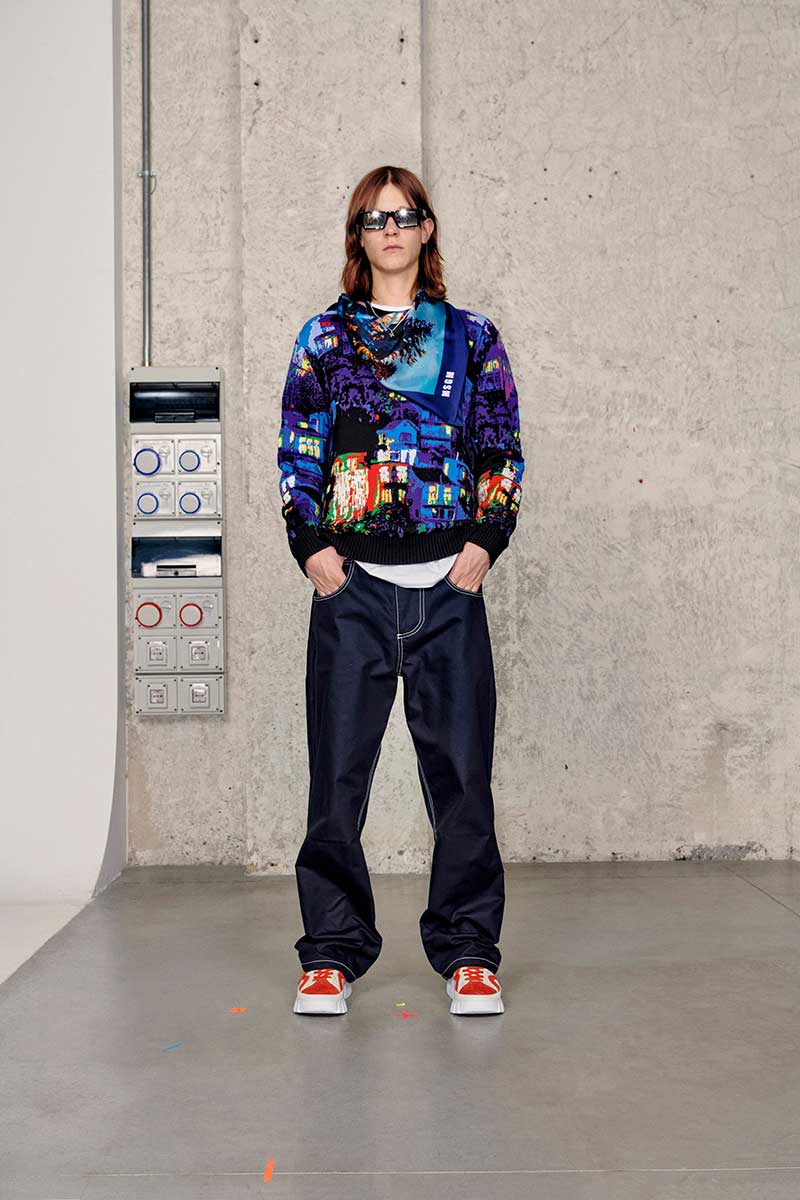 CREATIVE IDEA: "I wanted to tone down a notch the tone of voice, without losing the intensity and clarity of MSGM's codes" – Massimo Giorgetti
TRIBUTE TO: today's trendsetting jeunesse dorée
STYLE: relaxed, athlete, free-spirited, layered, bold 
COLORS: Big Babol pink, lime green, deep ocean blue, cherry red, neon yellow, intense lilac.
PRINTS AND MOTIVES: Los Angeles-based artist Seth Armstrong's hyper realistic artworks, paisley patterns, watercolor tie-dye effects, Monstera leaves prints.
LUST-HAVE: the baggy long trousers with full break
MUSIC AND FILM CONNECTION: The Boys of Summer – Dan Henley (1984)
Netflix Italy's Under the Riccione Sun – directed by Younuts (2020)
SALVATORE FERRAGAMO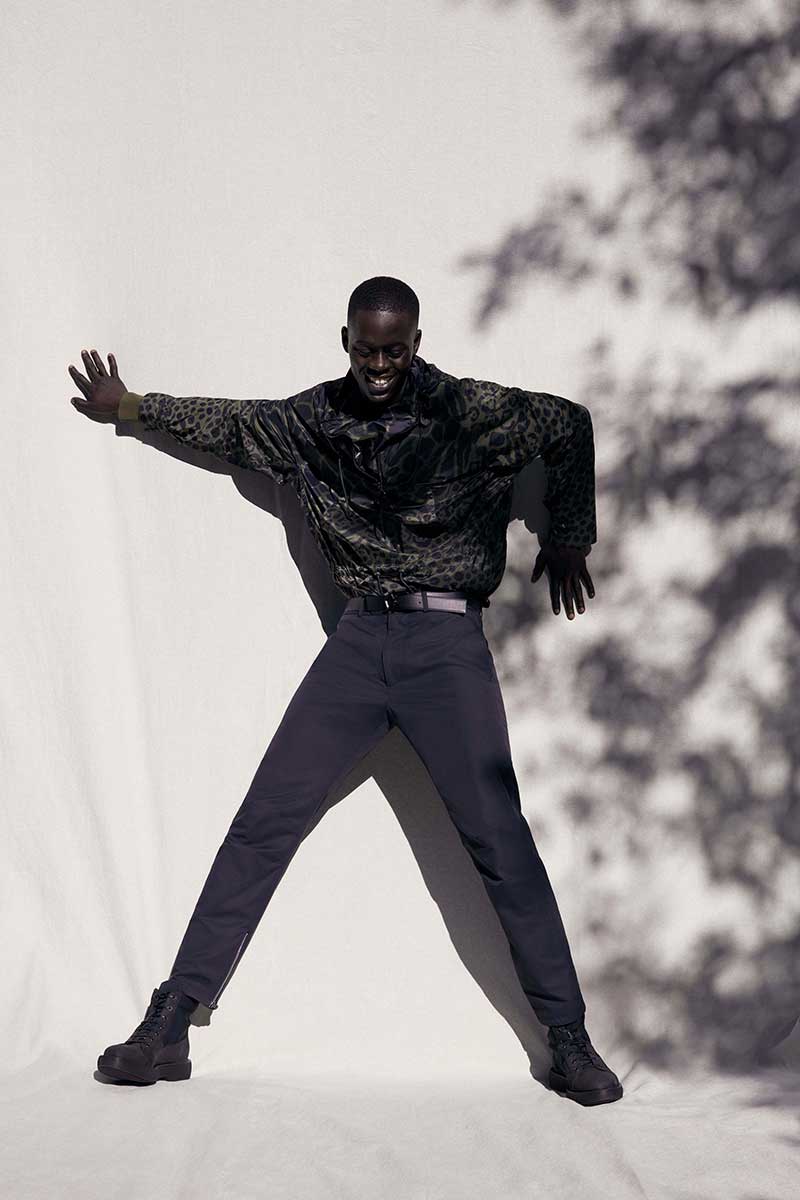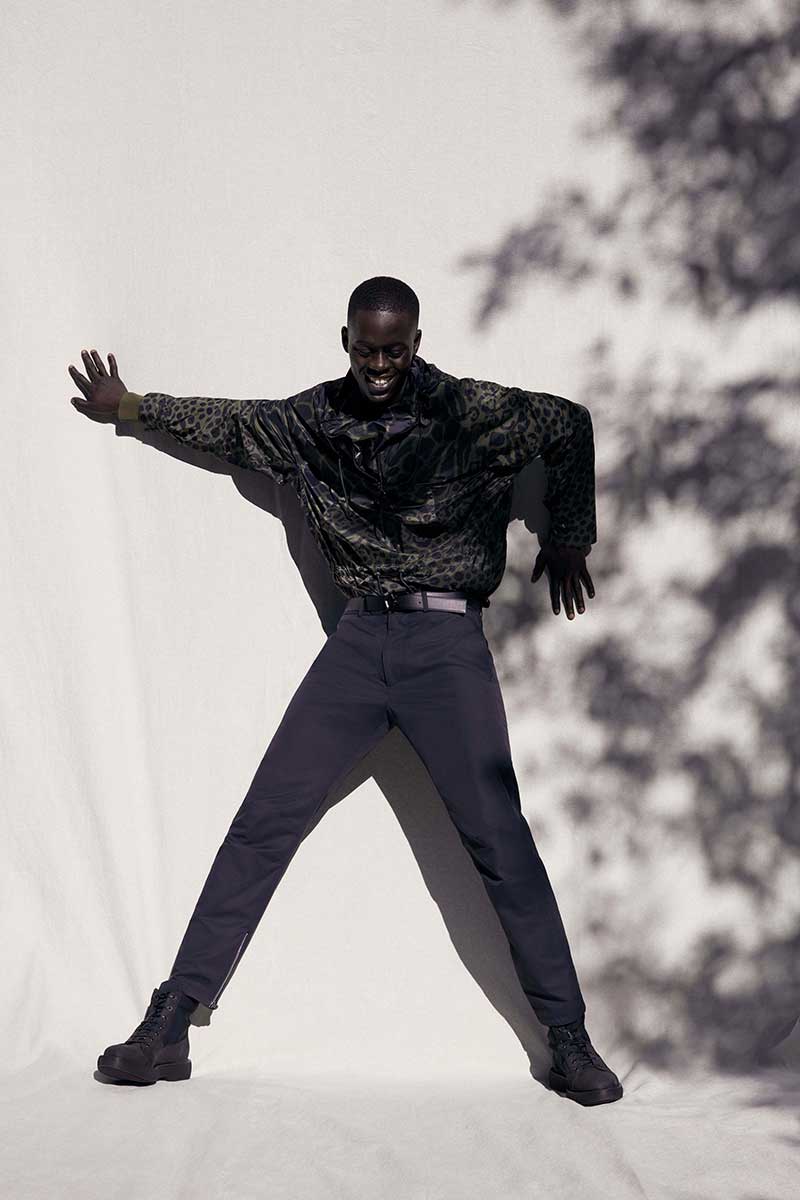 LEITMOTIF: Looking for the Extraordinary in the Ordinary
CREATIVE IDEA: Mid-century Scandinavian design
TRIBUTE TO: Dieter Rams' 10 principles of design
STYLE: statement-making, effortless, timeless, minimalist
LUST-HAVE: the olive green windcheater jacket with black animalier patterns
MUSIC AND BOOK CONNECTION: That's Amore – Dean Martin (1953)
Every story is a love story by Alessandro D'Avenia (2017)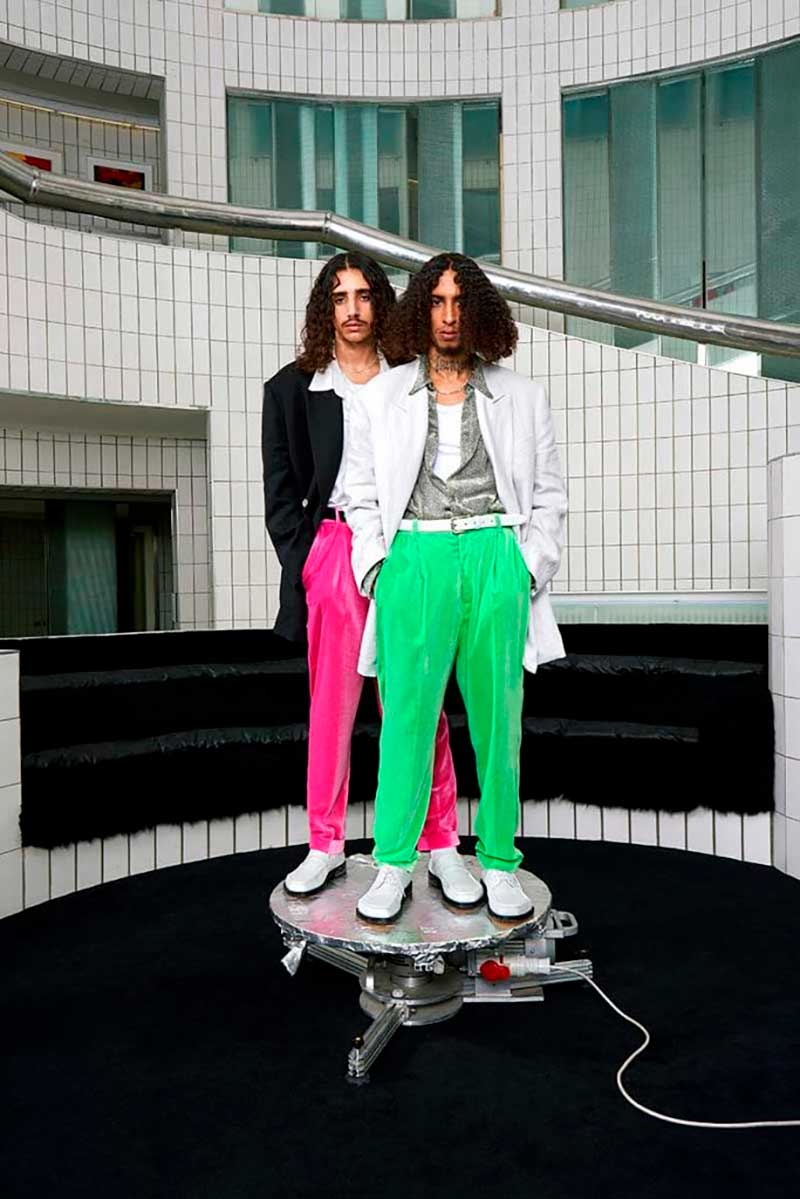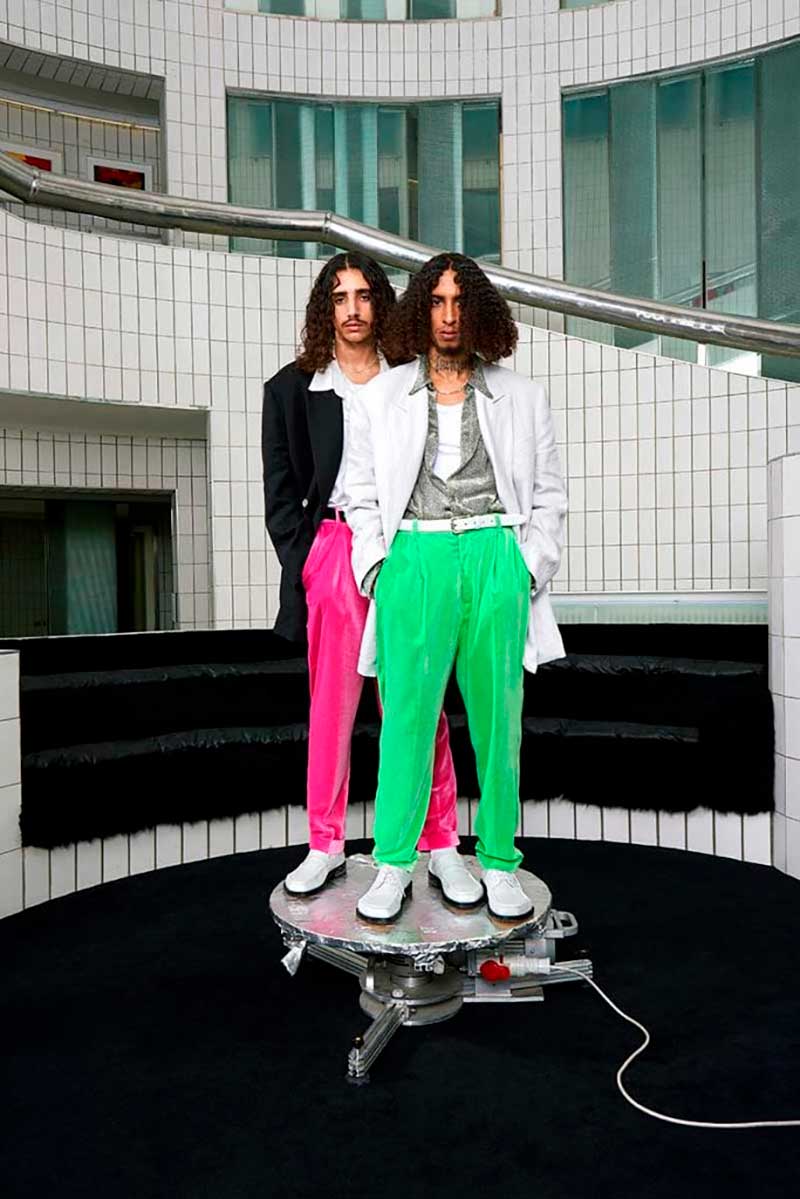 CREATIVE IDEA: "The polymorphic correlation between one garment and another, between signs, creates the alchemy necessary for storytelling"
TRIBUTE TO: A human being's countless identities
COLORS: Peppa pink, off white, eclipse black, apple and salvia green
STYLE: avant-garde, urban, vintage, nonchalant, sophisticated
LUST-HAVE: the neon pink and green pleated trousers
MUSIC AND BOOK CONNECTION: Il ballo di San Vito (Saint Vitus' dance) – Vinicio Capossela (1996)
One, No One, and One Hundred Thousand by Luigi Pirandello (1926)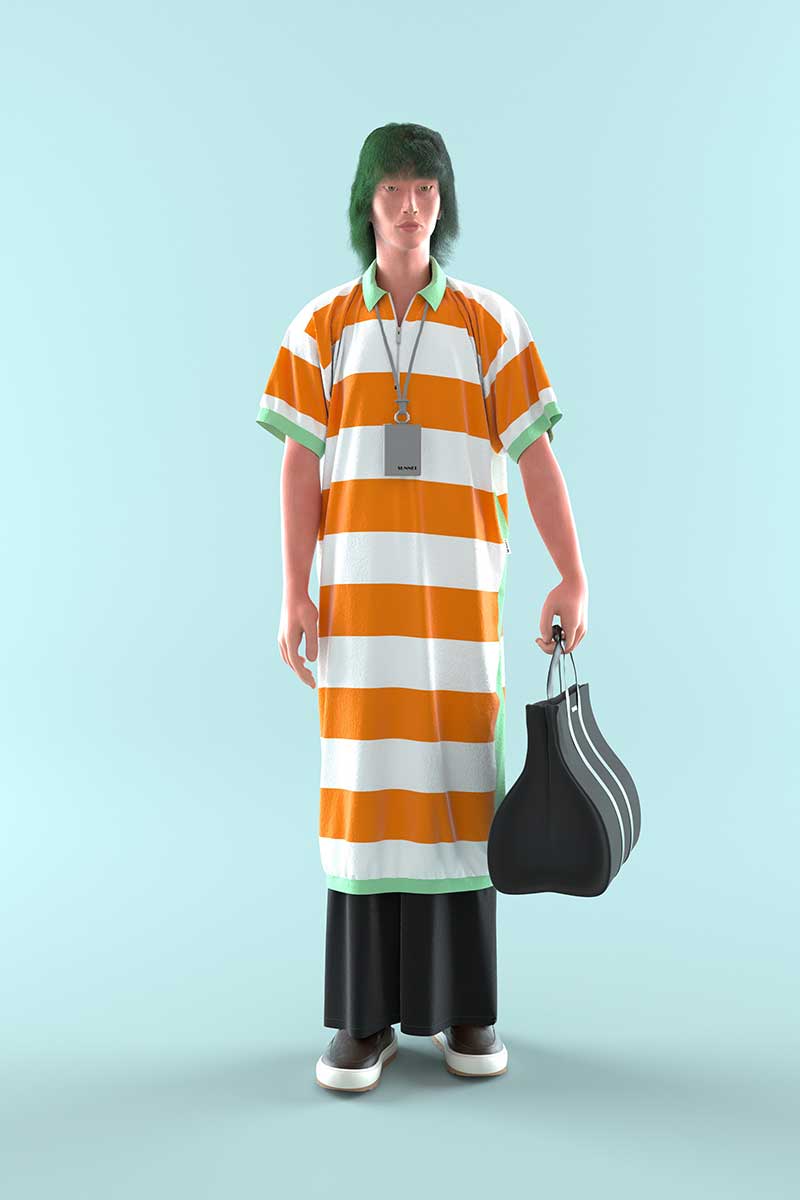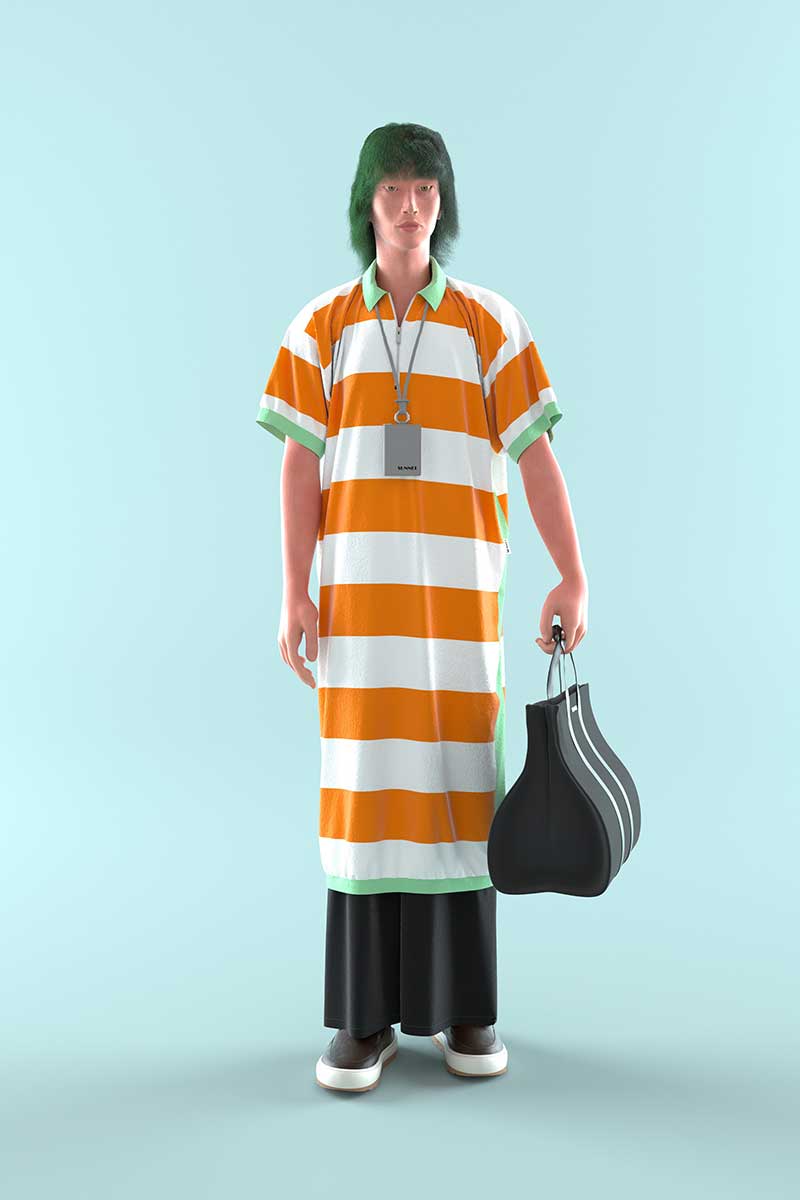 A QUOTE THAT BEST DESCRIBES THE COLLECTION: "I feel like the worst fashion moments of the 90s were kind of the best" – Charlie XCX (English singer-songwriter)
TRIBUTE TO: 90s Nostalgia
COLORS: purity white, dust grey, blackout black, mint green, hope green, taffy pink, dying yellow
STYLE: edgy, experimental, comfortable, cool
LUST-HAVE: the front zip extralong polo shirt (kind of a dress!) with white, orange, and mint green stripes
MUSIC AND FILM CONNECTION: Kiss Me – Sixpence None the Richer (1997)
10 Things I Hate About You – directed by Gil Junger (1999)