THE (REAL) GARCIA's new proposal for the Fall/Winter 2021-22 season, features essential garments for everyday life. The brand reinterprets patterns that have been popular throughout the history of men's clothing and that fit in the wardrobe of a practical man, who knows what he wants and favors quality and functionality.
We had a conversation with the designers behind the brand and here's what they told us: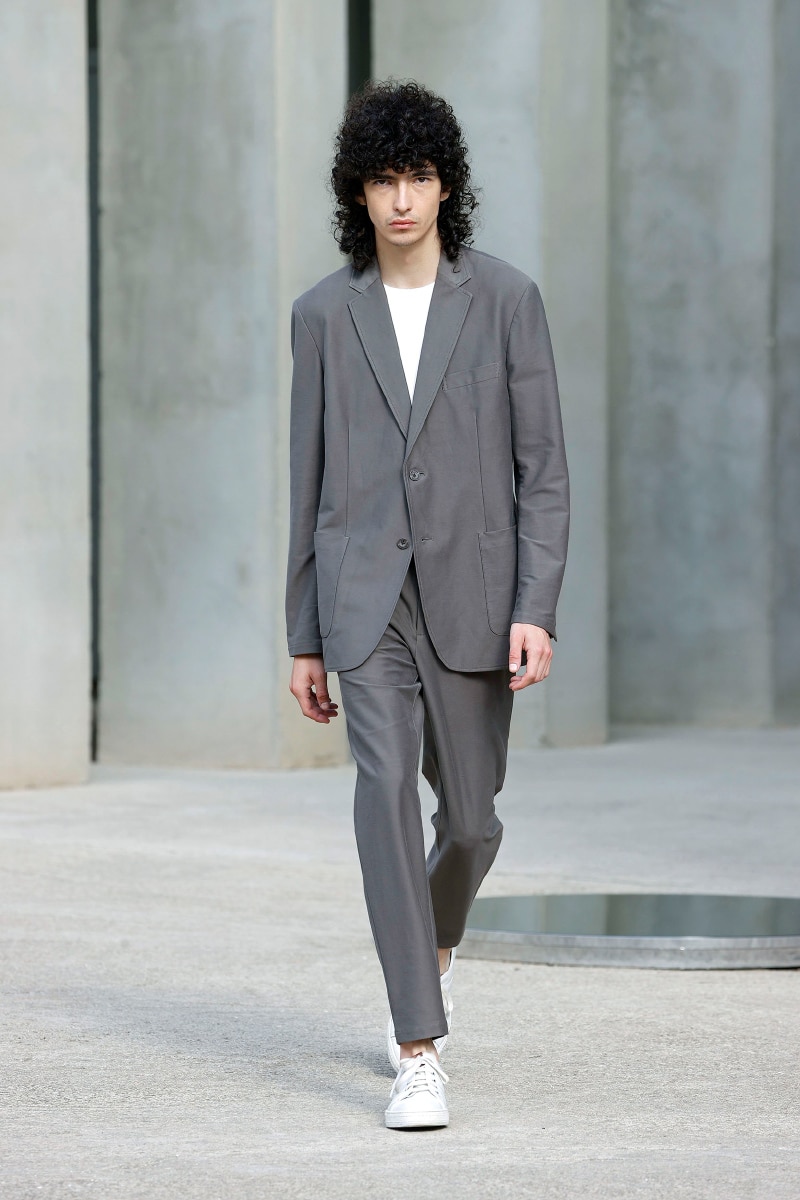 Be Less, Be Better, Be (REAL). Explain to us the philosophy behind your brand.
THE (REAL) GARCIA was born under a brand ethos with principles that do not pursue fashion, nor intend to value consumerism. We believe modern societies aspire to live in comfortable and functional ways, eliminating excess and respecting the environment at the same time.
"Be Less". This defines a way of carefully selecting what we buy, what we own and possess. Nobody needs an extensive wardrobe to be ready for every occasion. It's not about buying more clothes; it's finding the few versatile and timeless pieces that will stand the test of time.
"Be Better". The result of choosing conscientiously and responsibly, being carried away by actual and objective needs. We believe that every choice that we make has to be for the better of everybody and for the better of the environment.
"Be Real". Being honest with yourself and with others. This defines a thoughtful person who prioritizes real needs over specific fashion trends, a person with real values.
In which way is sustainability present in your brand?
Our garments are not only designed for comfort, they are slowly and carefully crafted to offer durability over time. Our sustainability parameters are not exclusively based on recycled fabrics or organic cotton, we seek real responsible consumption by customers. Building a smart wardrobe with high-quality versatile pieces because nobody needs an excess of useless clothes, that's also sustainability for us.
On the other hand, and from a more technical side, we have developed a Zero Pollution capsule collection with 100% recycled and recyclable yarn that does not emit microfibers or microplastics when washed or worn. We started using this yarn in all of our t-shirts and one of the pullovers, but we are working to implement this technology in more pieces in the near future.
Tell us a bit about the FW21-22 collection.
We try to stay away from seasonal clothing, our goal is to make timeless pieces that one can wear all year round. However, this second drop by our designers is once again a statement of what THE (REAL) GARCIA really means. The collection conceived of a set of iconic menswear garments made with the highest quality fabrics, designed for elegance and comfort. In this drop, you will find a wide product range, from beautifully crafted blazers, overshirts, and trousers to more technical pieces like bomber jackets or pullovers, all in our natural color palette.
This word, comfort, is the common denominator in our entire product range. Our goal for every drop is to make clothes that will last and that you can wear on any occasion while feeling incredibly comfortable at the same time.
Who is THE (REAL) GARCIA man?
A pragmatic person, a man who knows what he wants and takes time to mature his purchase decision. Someone that does not get carried away by fashion trends, with firm and real values, committed to people and the environment. THE (REAL) GARCIA man believes that comfort is the new elegance and that less is better.
In a world full of fashion statements and big logos, you decided to present a brand without any of that. Why?
Precisely because we do not seek to follow fashion trends. We do not want to brag about our brand, we believe that our user is proud of who he is and his attitude towards life. Showing a certain logo won't add any value to our customers because they only care about the real values in life
We believe in the way you choose, in the way you think, in the values that bring you to T (R) G, and we think that says much more about a person than a simple logo.
What did you felt while presenting the collection in such an iconic place like this new venue of 080 Barcelona Fashion?
Above anything, we are incredibly proud to be able to present our second collection at 080 Barcelona Fashion, just when our brand is about to turn one year old.
Seeing our garments and the result of the work we've been creating over the last months at Espacio Corberó felt like waking on a cloud. The avant-garde and natural colors present in the building are reflected in our designs, so this felt like the perfect space. When we create our garments, we are closer to architecture than decoration, and therefore, there was no more suitable place to showcase our collection than in this magical space.
Take a look at the collection below: