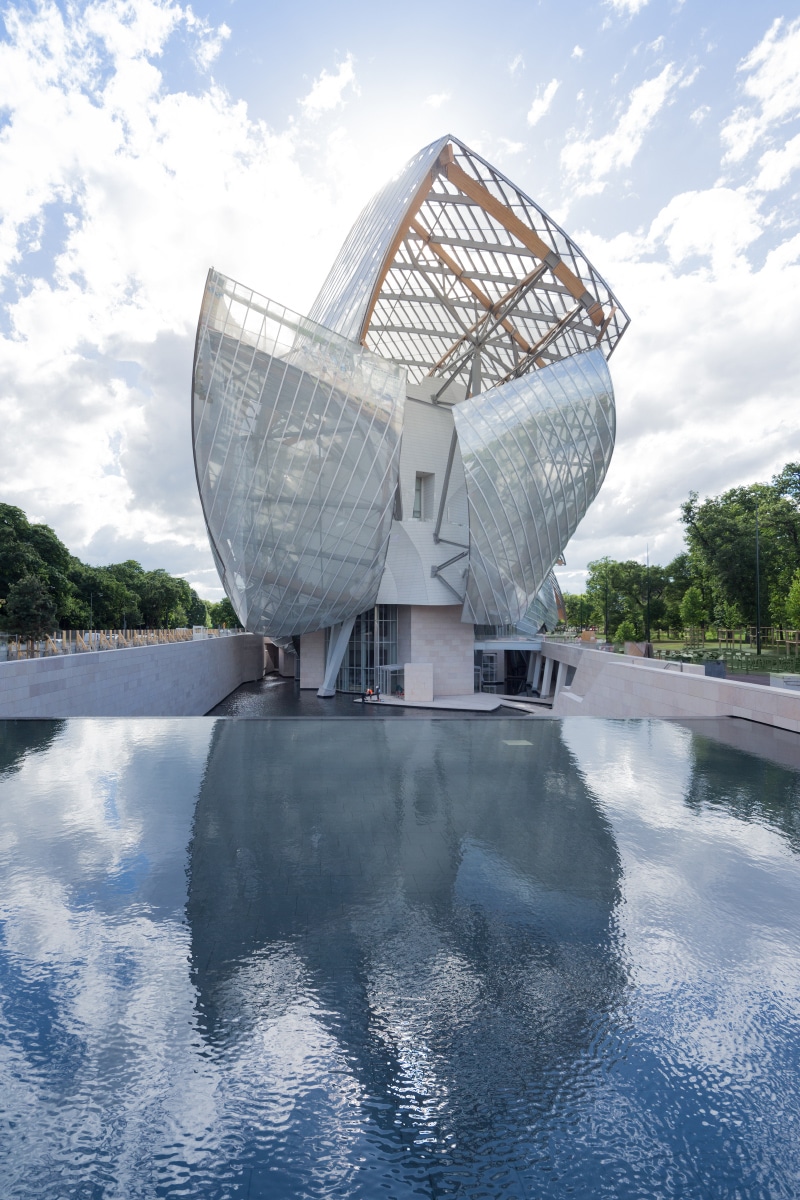 The Louis Vuitton Foundation in Paris, presents "Fugues in Color", a new exhibition that brings together five international artists from different backgrounds and generations, including Sam Gilliam, Steven Parrino, Niele Toroni, Katharina Grosse and Megan Roone.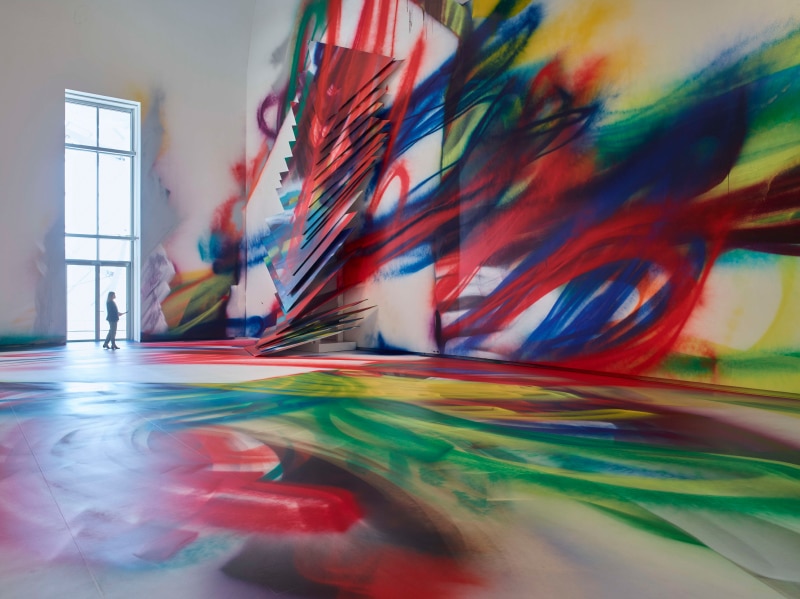 Katharina Grosse, Splinter 2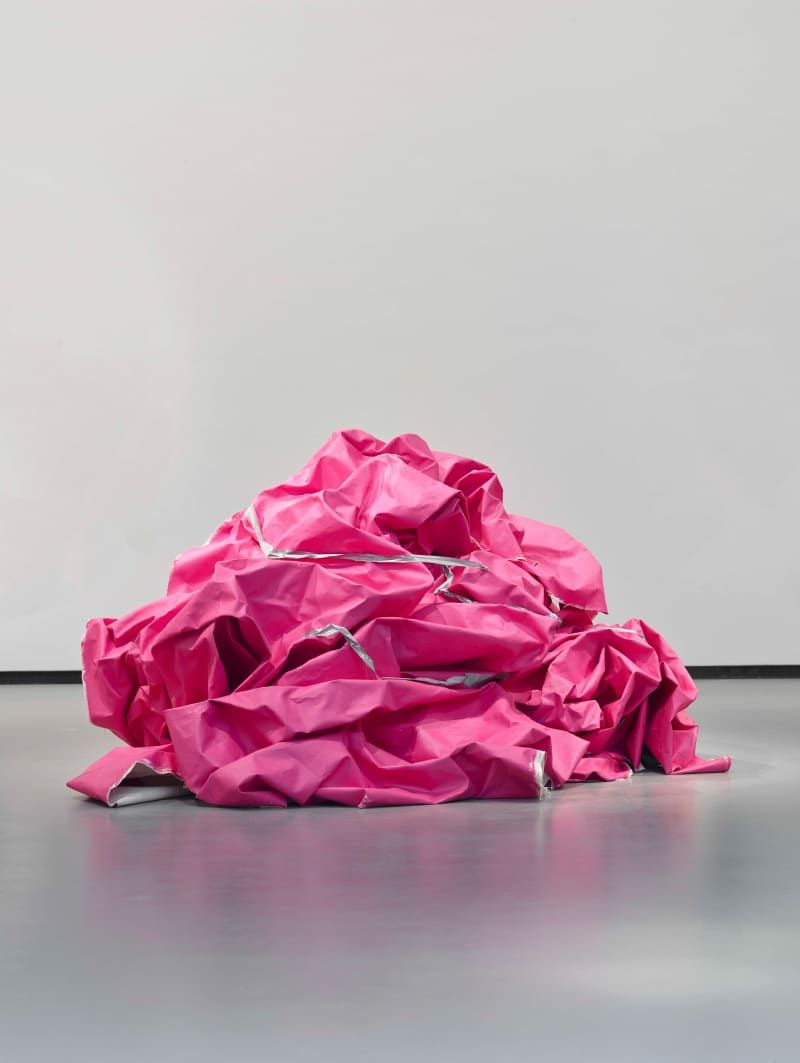 Steven Parrino, Blob Fuckheadbubblegum, 1996
"Fugues in color", presented on the upper floor of the foundation, as its name suggests, is an exhibition exploring the use of color beyond the restrictions of the medium, with works that escape from the canvas and invade the surrounding spaces. The colors and shapes of these works help to discover new freedoms by consuming the surrounding spaces, such as the walls, floor, and ceiling.
Here we can see, among other things, the historic set of "curtains" that Sam Gilliam assembled in the late 1970s, a series of "deformed canvases" by Steven Parrino or the brush prints of Niele Toroni.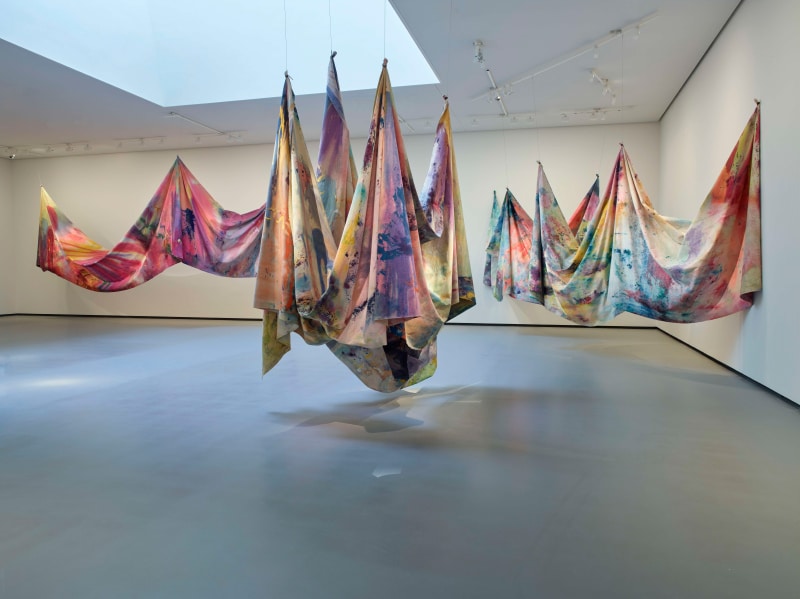 Sam Gilliam
We won't give you any more spoilers or reveal any more details about the exhibition, so what are you waiting for to go and discover it first hand? If you are in Paris or are planning to go there soon, make a note on your calendar.
"Fugues in color" will be open to the public from 4 May 2022 to 29 August 2022.