The re-invention of cowboy aesthetics is probably one of the most exciting micro-trends happening right now in music. I'm thinking about the arty Mitski approach on her latest album Be The Cowboy or the surrealistic Mac DeMarco's "Nobody" music video. Well, Orville Peck is the romantic, queer cowboy we much need and you should definitely check out! We've met with the mysterious American crooner in London to discuss his art, love for cinema, motels and Lana del Rey.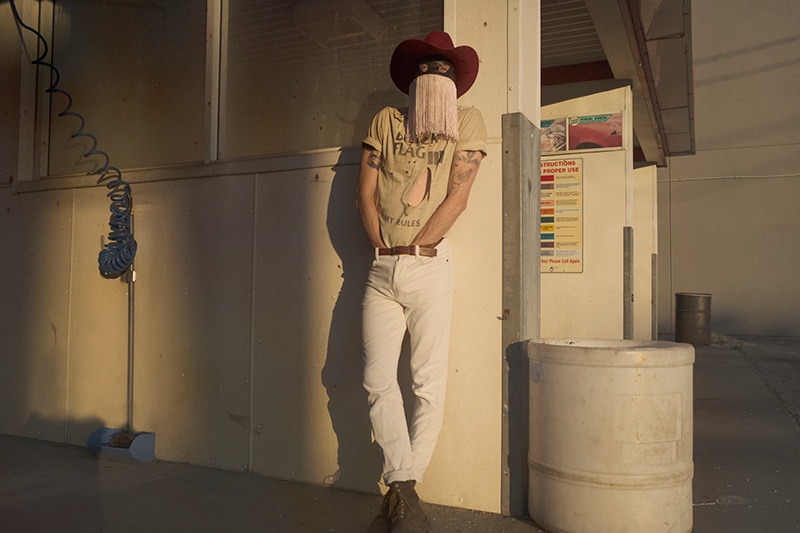 I've read somewhere that you are into Jodorowsky and Lynch, can you recall which of their movies/scenes wowed you the most?
I like the scary parts of Lynch films – like the phantom in the Inland Empire or the Mystery Man in Lost Highway. I think Jodorowsky's Holy Mountain is flawless as a film and I obviously love his Western, El Topo.
What is the verse from the album that would best describe your most memorable romantic relationship?
"Had a lover but I lost my patience – gonna get a song on a radio station".
One of my acquaintances introduced me to your music by saying I quote: "He's the male version of Lana del Rey we all need right now" what are your thoughts on this?
I love Lana, so I definitely take that as a compliment.
What was the last art exhibition you particularly enjoyed?
During our last UK tour, I went to the Tate Modern in London to see the Jenny Holzer exhibit. I love lyrics and words, which she manages to use throughout the pieces without it feeling lame. She had these crazy huge beams of electronic liquid shooting words across the top half of the room. I love shit like that.
Did you sing in your previous music projects or it's something you discovered recently?
I've been singing since I was little, but I didn't really sing much in the other bands I've been in. I was predominantly a drummer, but also played guitar and piano in some of them.
What are your favorite places/landscapes in the US?
My favorite has always been the desert. I was born in a desert, so I've always had a connection to them. They have such an amazing combination of mystery and danger. I  also love the swamplands around Louisiana.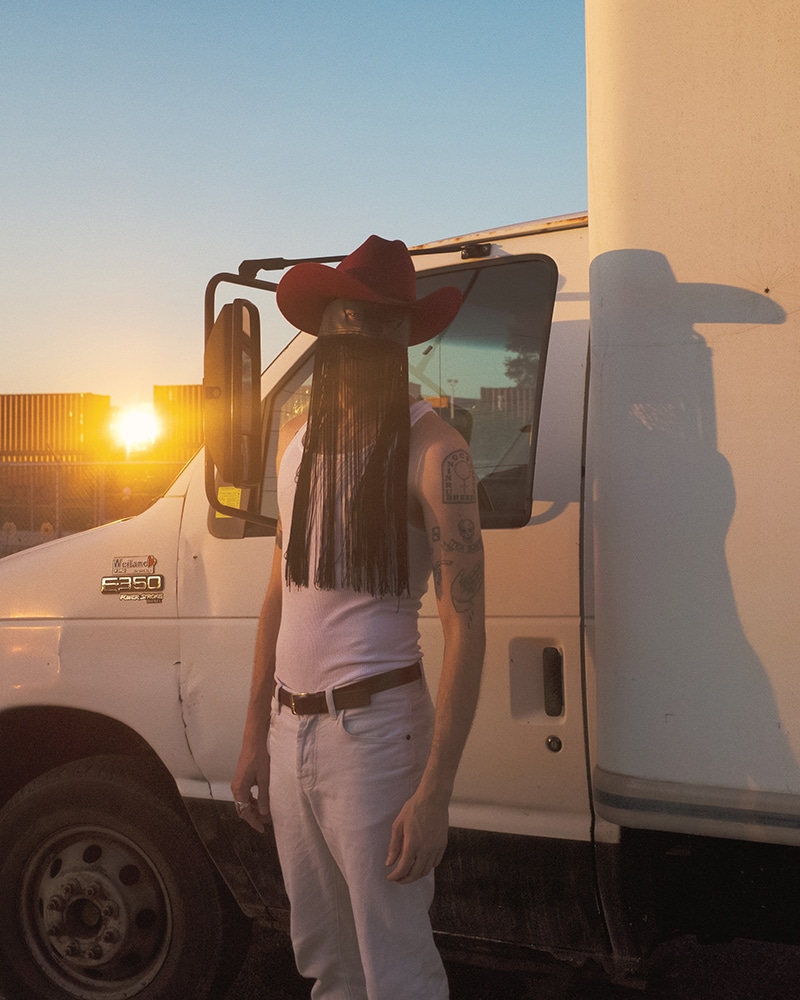 In previous interviews, you spoke about a certain fear of settling down, do you feel like your lifestyle intrinsically connects with your creativity?
I'm not sure how healthy it is but yeah it definitely feeds a lot of my anxiety – which I end up turning into music. But I've learned to find the adventure in it, the older I've gotten.
Can you narrate the most cinematic story that happened to you while traveling the US?
Well, that's basically my entire album haha.
Two of your music videos were filmed in motels. Considering their aesthetic importance in American visual culture, what role do they play in Orville Peck's world?
I love motels – they are like halfway houses. Maybe it's just where my brain goes, but I feel like people who stay at motels carry a sense of secrecy about them. Cheap rooms, no questions asked, drive up, pay and lock the door. It's all very John Waters.
Hopper Penn is one of the actors I could recognize in "Dead of Night", any specific reason to cast him?
All I know is that he was blackout drunk before noon.
Finally, what is the cowboy movie everyone should watch?
One-Eyed Jacks with Marlon Brando.
Listen to Orville's latest single below: