"Music is your own experience, your thoughts, your wisdom. If you don't live it, it won't come out of your horn." – Charlie 'Bird' Parker, saxophonist.
With the quote by the famous American musician, I'm sure Leo Gassmann would agree as he experiments, writes and feeds on music. He is a singer-songwriter, born in Rome. He is passionate, authentic, and exciting like the stories he tells with his songs. At seven he started playing classical guitar, at nine he got accepted to the Santa Cecilia state conservatory, and, ultimately, he devoted himself to singing. Leo grows up. In 2018 he participated in the twelfth X Factor Italia competition, reached the semi-final with "Piume" (Feathers), and ranked fifth. The song recorded for Sony Music was a success and remained on the charts for weeks. In 2020, he won the Italian song festival of Sanremo in the New Proposals category with the song "Vai bene così" (You're good as you are) which preceded his first studio album "Strike": Leo Gassmann is the new rising star of the Italian pop scene. Live exhibitions, concert tours, and "Down", his latest single broadcasting on the radio even while we were shooting the exclusive editorial that goes with the interview… Bravo!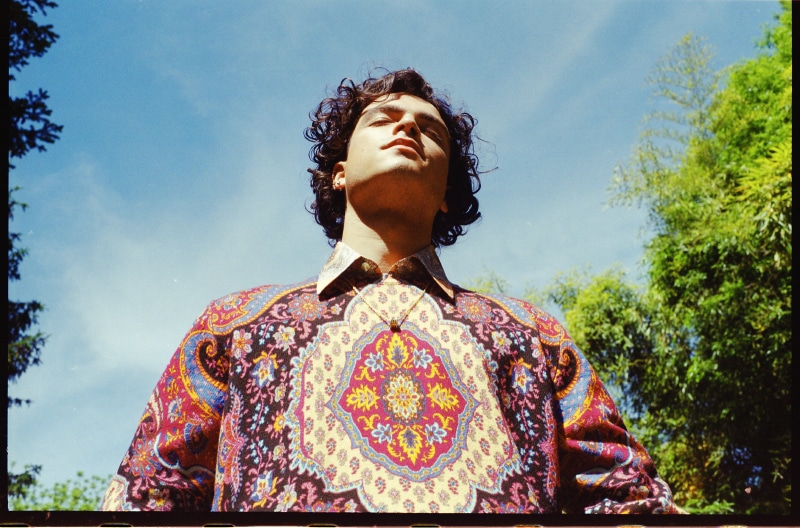 Hi Leo! Yours is a family of artists, with a capital A. In your opinion, what is art?
Art can be found in any job. Anyone who does their job with passion and originality can be considered an artist, I guess. However, the kind of art we are used to when this word is pronounced differs because of its universality. Art such as music, cinema, or painting does not need any description because these forms usually touch our hearts directly. I've been fortunate to grow up in a family of actors, although acting isn't exactly what my passion is about.
You started studying classical guitar at a very young age and then attended the Santa Cecilia Conservatory. When and how did you discover your passion for music? When is the transition to singing?
My parents, especially my mother, have always pushed me to go beyond my limits. When I was seven years old, my mother paid me some guitar lessons, and when I was 9, I got accepted to Santa Cecilia as one of the youngest students of the year. However, I never liked the professors' static and monotonous way of teaching in that school, and after five years, I decided to drop classes and started studying with a vocal coach in a private school. Studying music is good, but, when professors are too demanding, you run the risk of suppressing your imagination and inspiration. Music and art, in general, should never be imprisoned.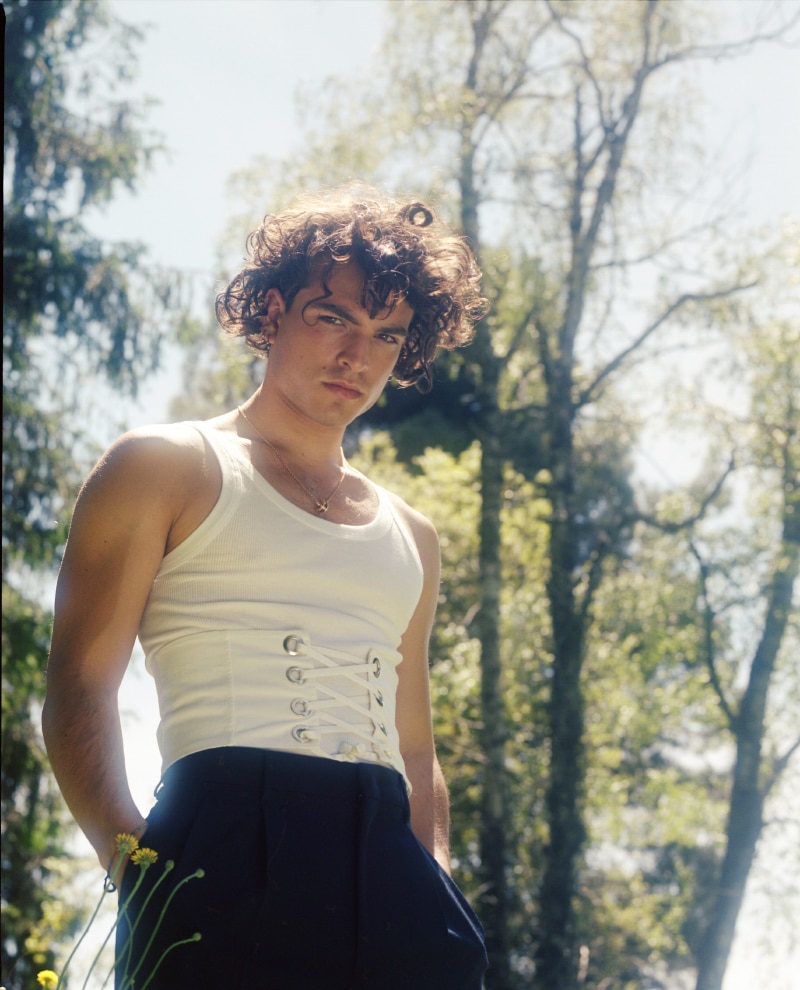 Do you remember the first piece you sang in front of an audience?
Yes, absolutely! After having won an important competition at fourteen years old, I had the opportunity to record and perform my first own song in front of an audience; that song was about the beauty of life.
Has your family encouraged or hindered your choices? How did you tell your father that you wanted to pursue this career?
The people I love have always believed in me, but I never give them notice of the essential steps I plan to take in my life. I prefer doing things without knowing what people think, not to feel anxious.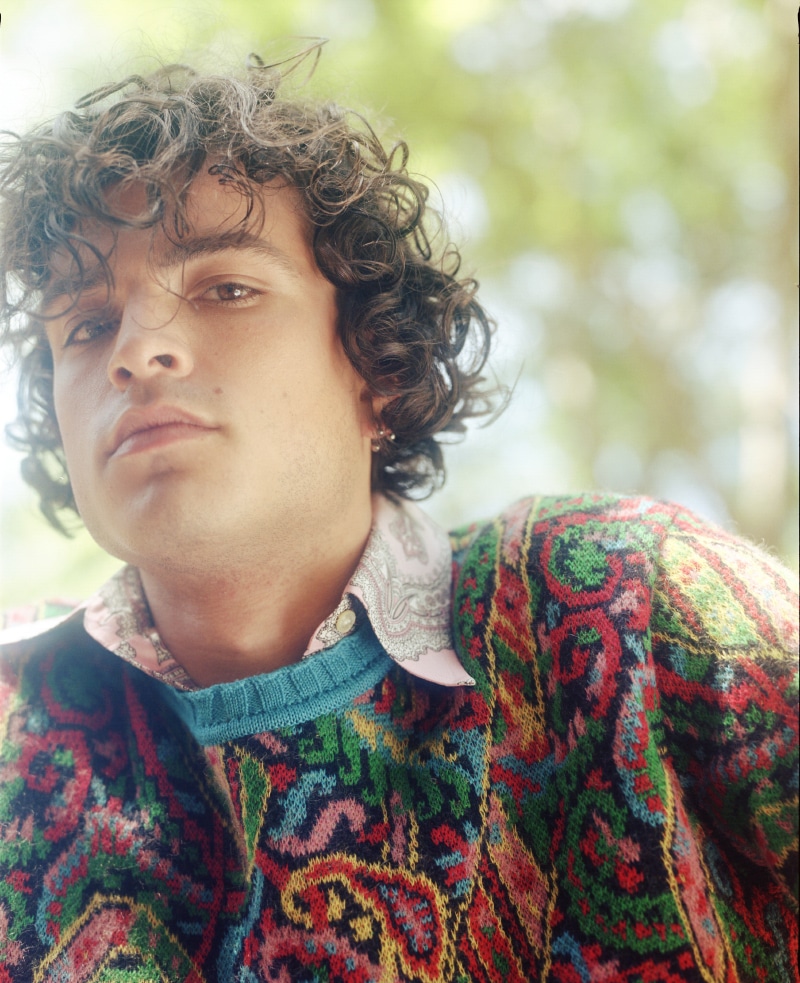 In 2018, you took part in the singing competition X Factor Italia and ranked fifth. Your "Piume" (Feathers) hit the charts for weeks. How do you remember that experience?
X Factor has been a music school for me. I've learned a lot from that experience. I met incredible people and artists who made me a better person and songwriter. Everything in life is an opportunity to live a great moment, and if you can go through the simple experience appreciating each detail, you will always keep happiness with you. Piume, my first official released song, was Lewis Capaldi's. In that period, he was not famous, and when I heard that song, I immediately fell in love with it, and I decided to rewrite the Italian lyrics. As a first experience, it was an individual success!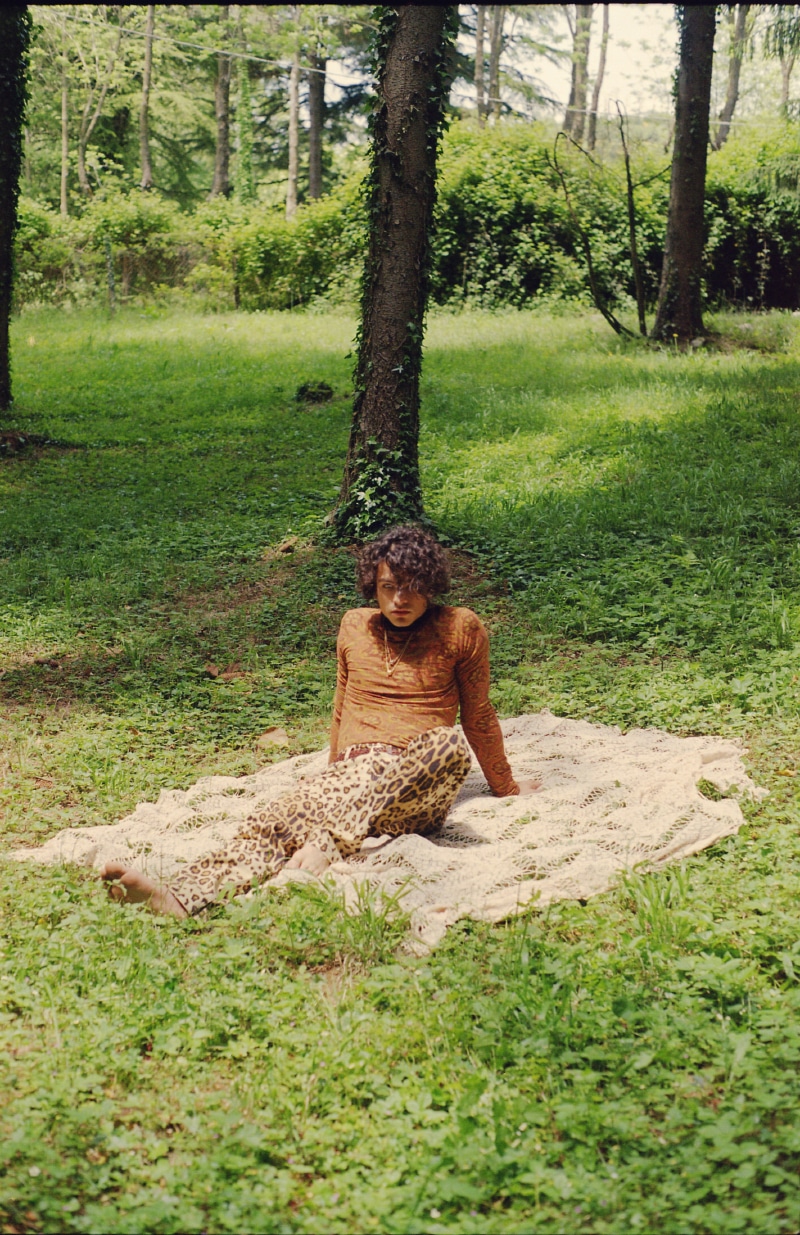 If you could go back, would you do it again?
Of course!
In 2020, you won the New Proposals category of the SanremoFestival, and it was your consecration to music. The song "Vaibene così" (You're good as you are) is included in the studio album "Strike". What does this album represent for you?
It's the beginning of a long journey. My first album has been an experimental one. I love doing things regardless of the music charts or trends. I make music for the simple sake of beauty. I wrote this album while travelling around Europe with my dog and a tent.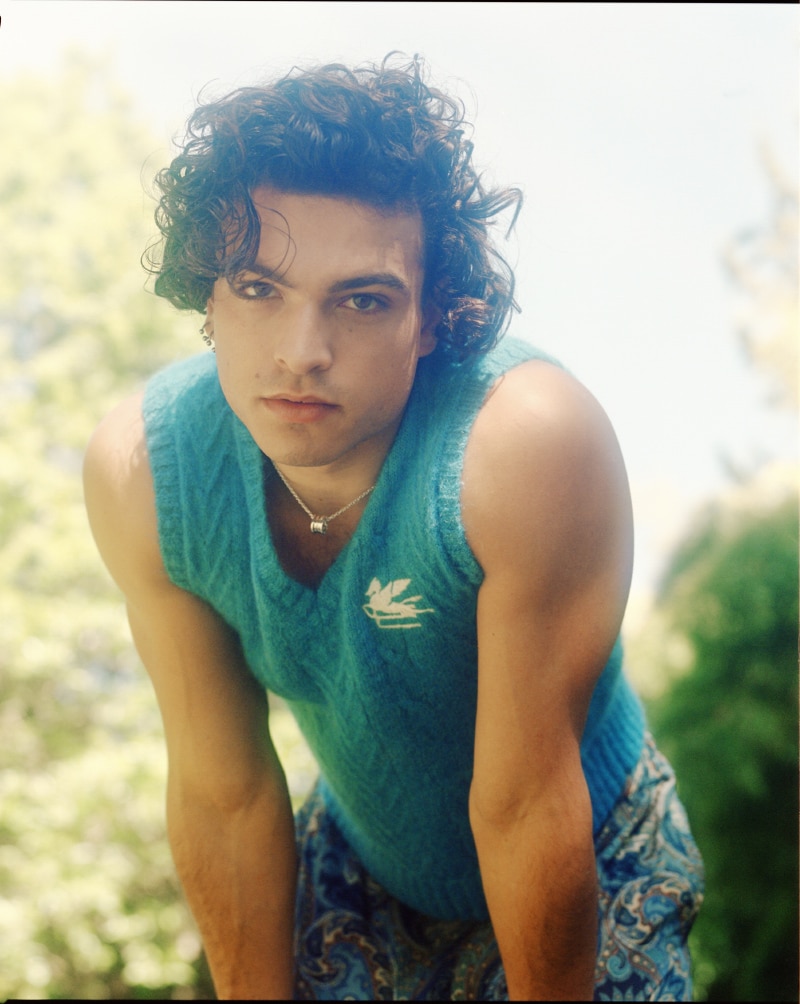 Your "Down" is one of the hits of summer 2021. Do you want to tell us about it?
I have always been fascinated by punk sounds. Instead of making the typical reggaeton song that we are used to listening to in Italy during summertime, I decided to release this pop-punk song that is about the monster we have to fight in our heads. What makes me proud of this song is that it's having much resonance in the United States, although the lyrics are in Italian. The reason probably is that this genre is coming back in style in America thanks to some of my idols: Travis Barker, Machine Gun Kelly, and Yungblud.
What is your relationship with fashion?
I've only recently "met" the fashion industry, but I find it very interesting. There are many different ideas, and most importantly, it's a very open-minded environment in which you can be whatever you want without fear.
Future?
Tours, a new album, and MUSIC, MUSIC, MUSIC, and MUSIC.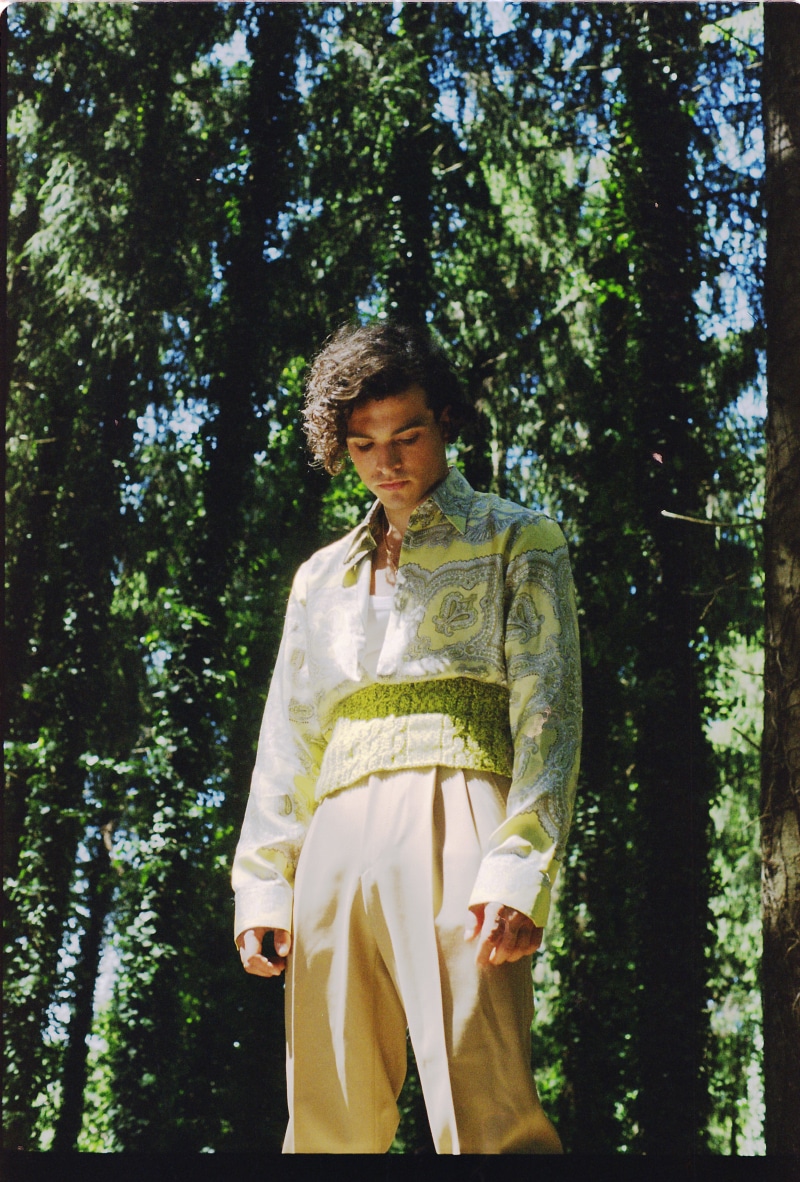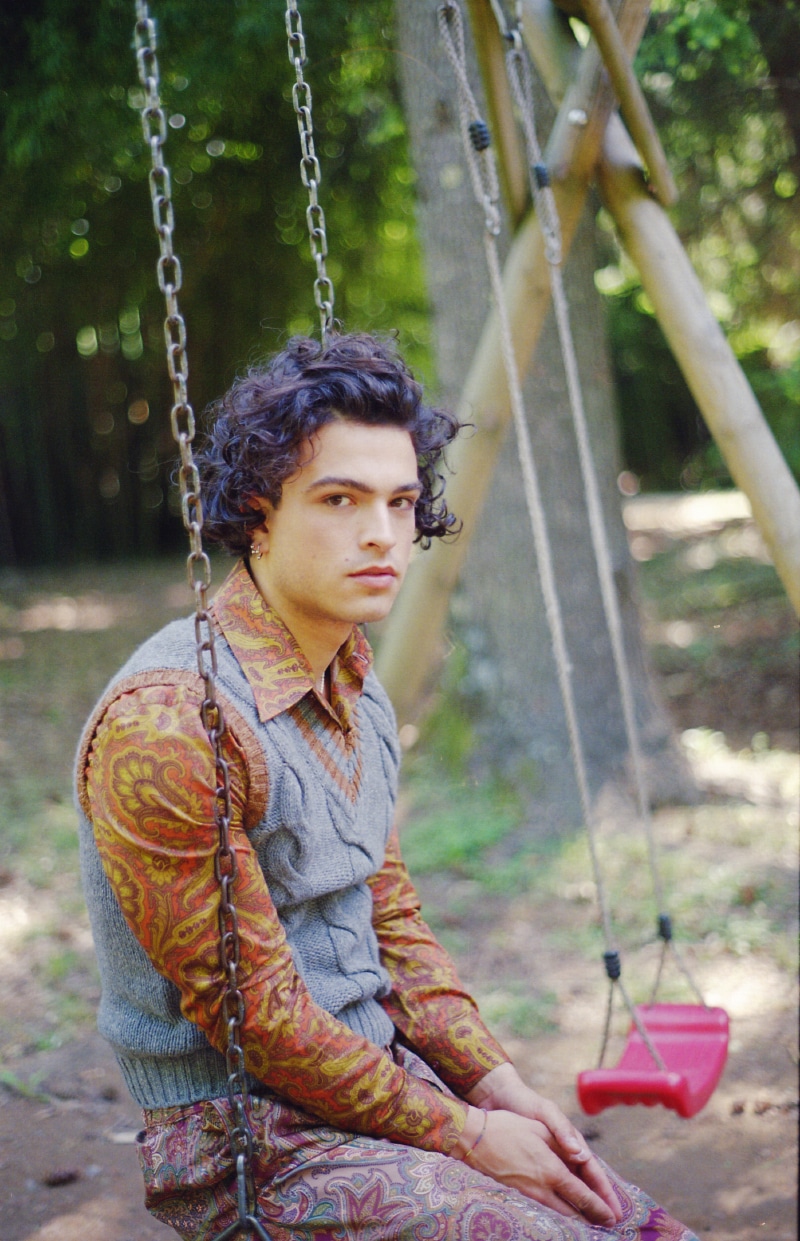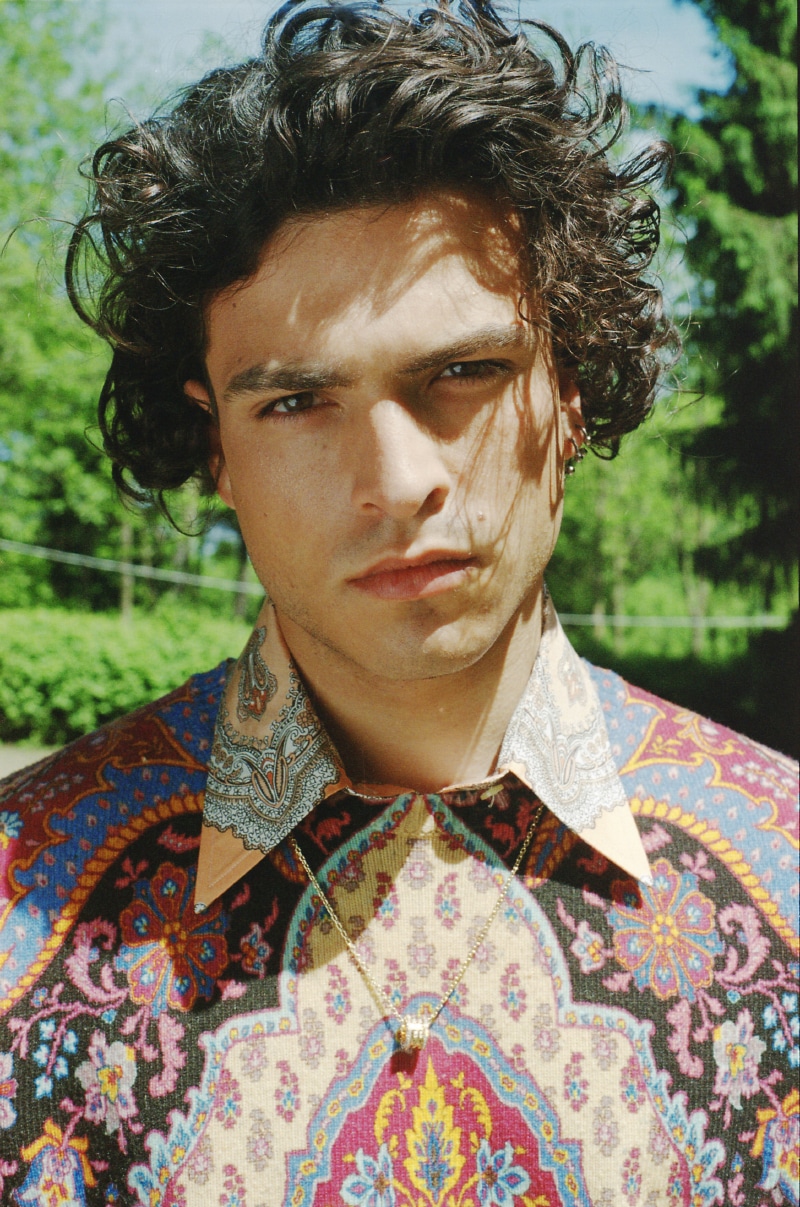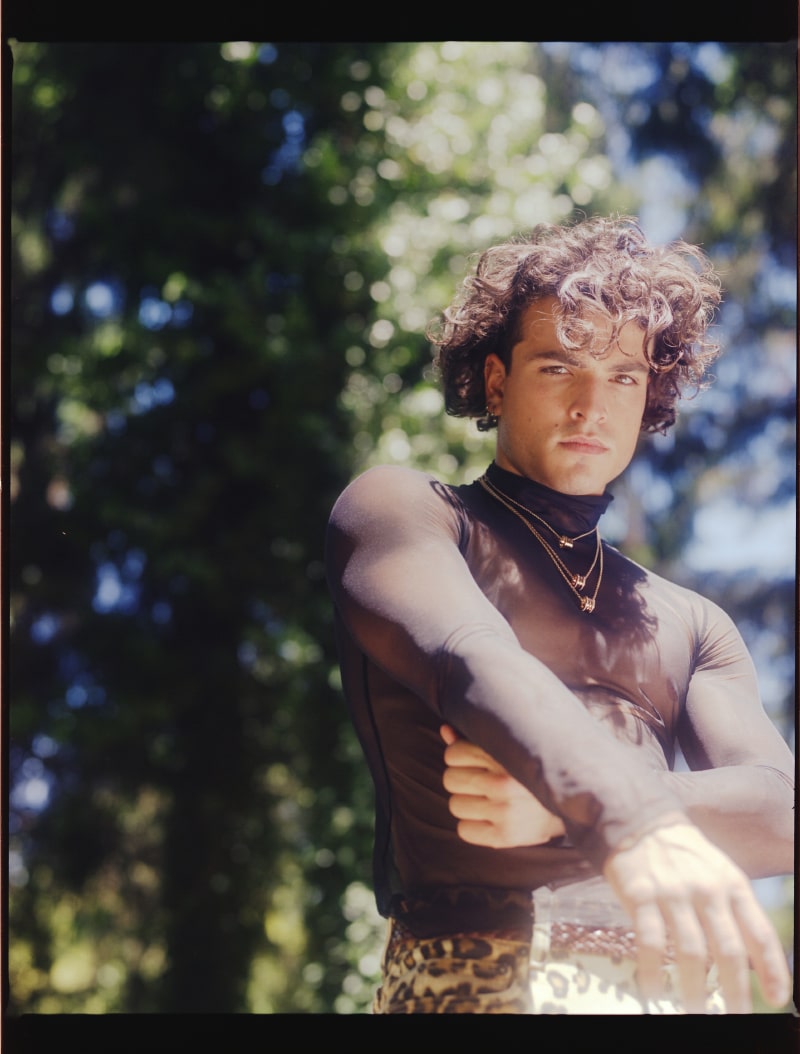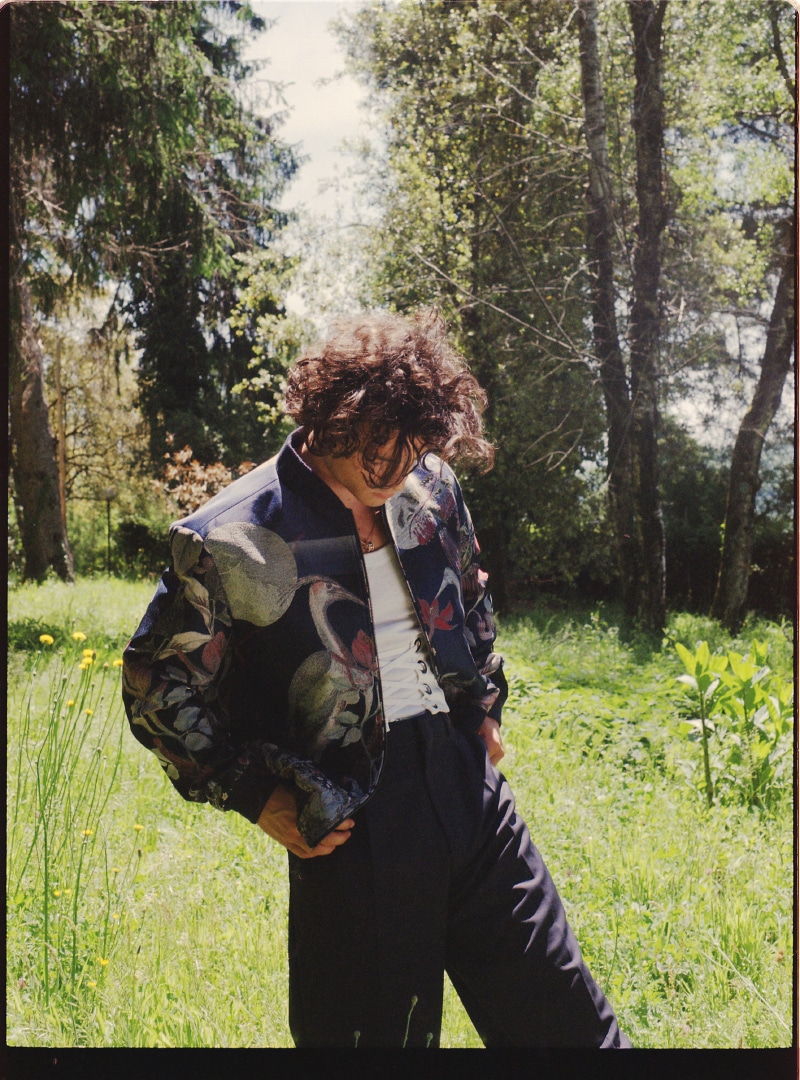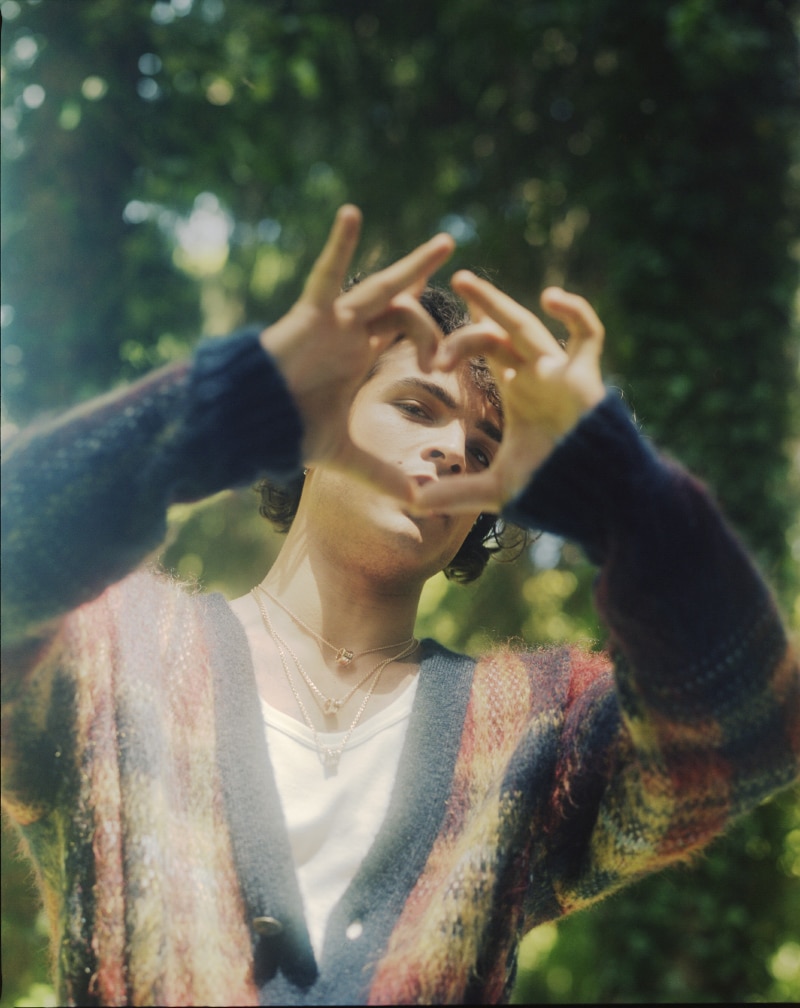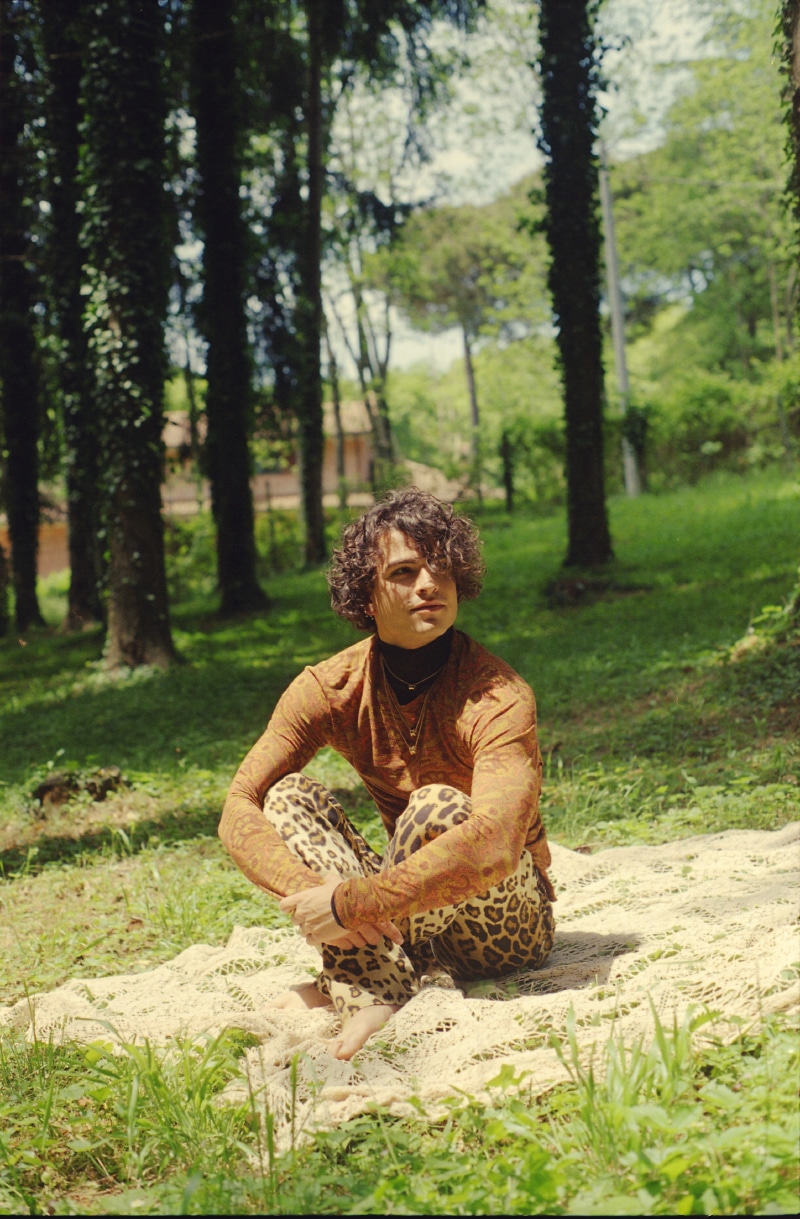 TALENT: LEO GASSMANN @leogass.official
AGENCY: I.C.E. – INDEPENDENT CELEBRITIES ENDORSEMENTS PRESS OFFICE CONSULTANT: LORELLA DI CARLO @dicarlorella
ART DIRECTION & STYLING: CORINNA FUSCO @corinnafusco.choodtsukiji
PHOTO: FLAVIA DANIELE @pasteltraces
HAIR & MAKE-UP: EMANUELE ALTERI USING GUCCI BEAUTY @emanuele.alteri
HAIR & MUA ASSISTANT: FRANCESCA DANIELE @_francesca_makeup
BRANDS: OUTFITS – ETRO, JEWELRY – BULGARI
Thanks to "Il Piccolo Paradiso" for the location
Special Thanks: Yari Fiocca