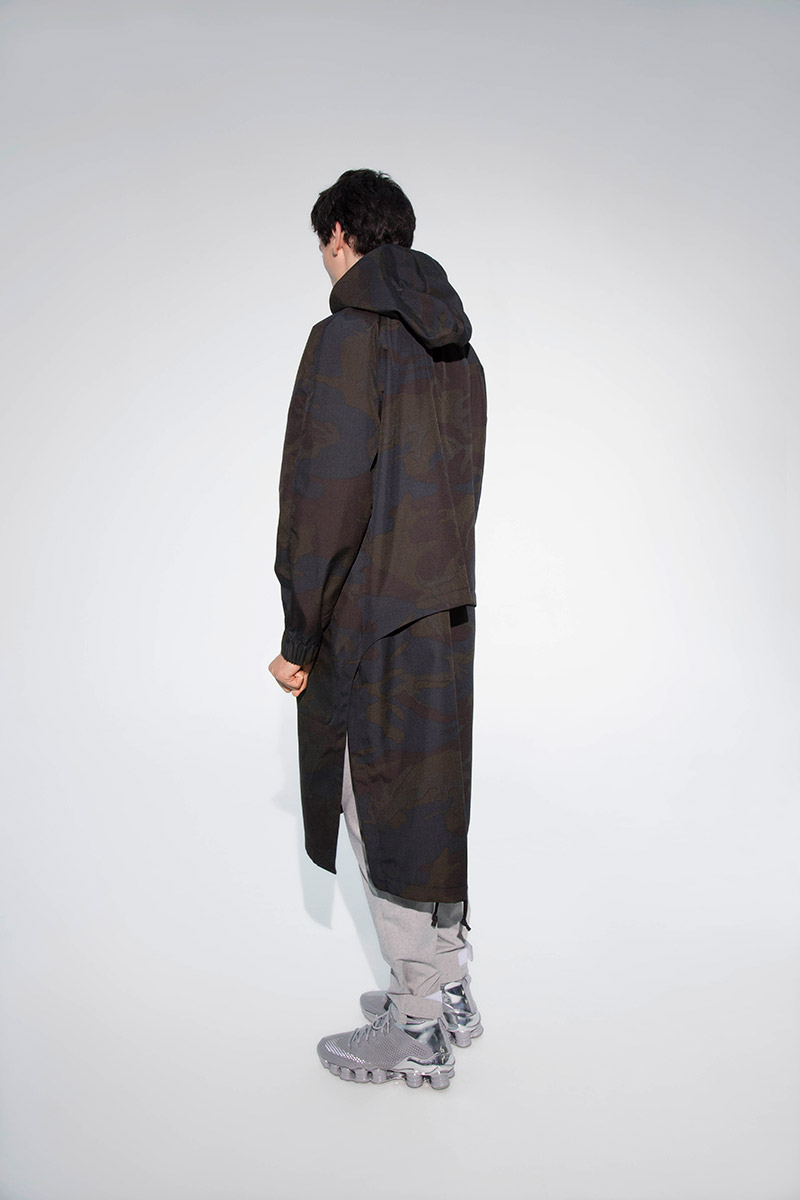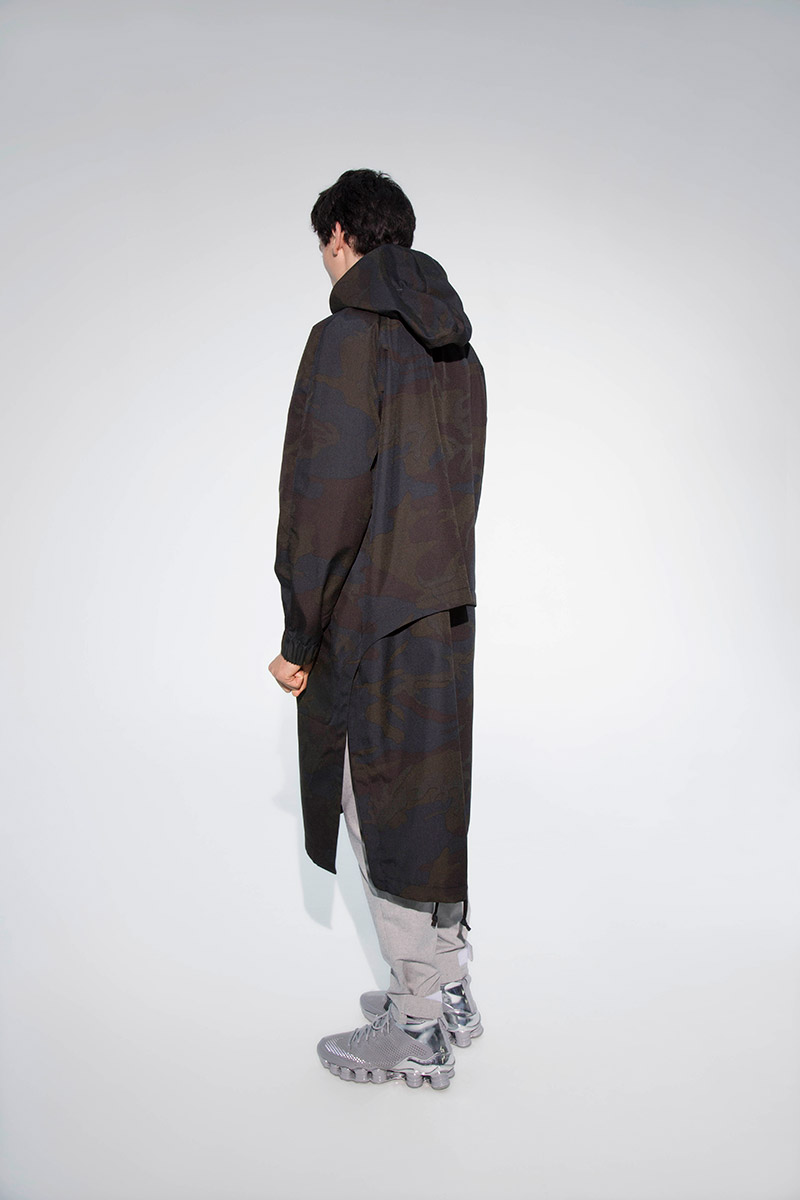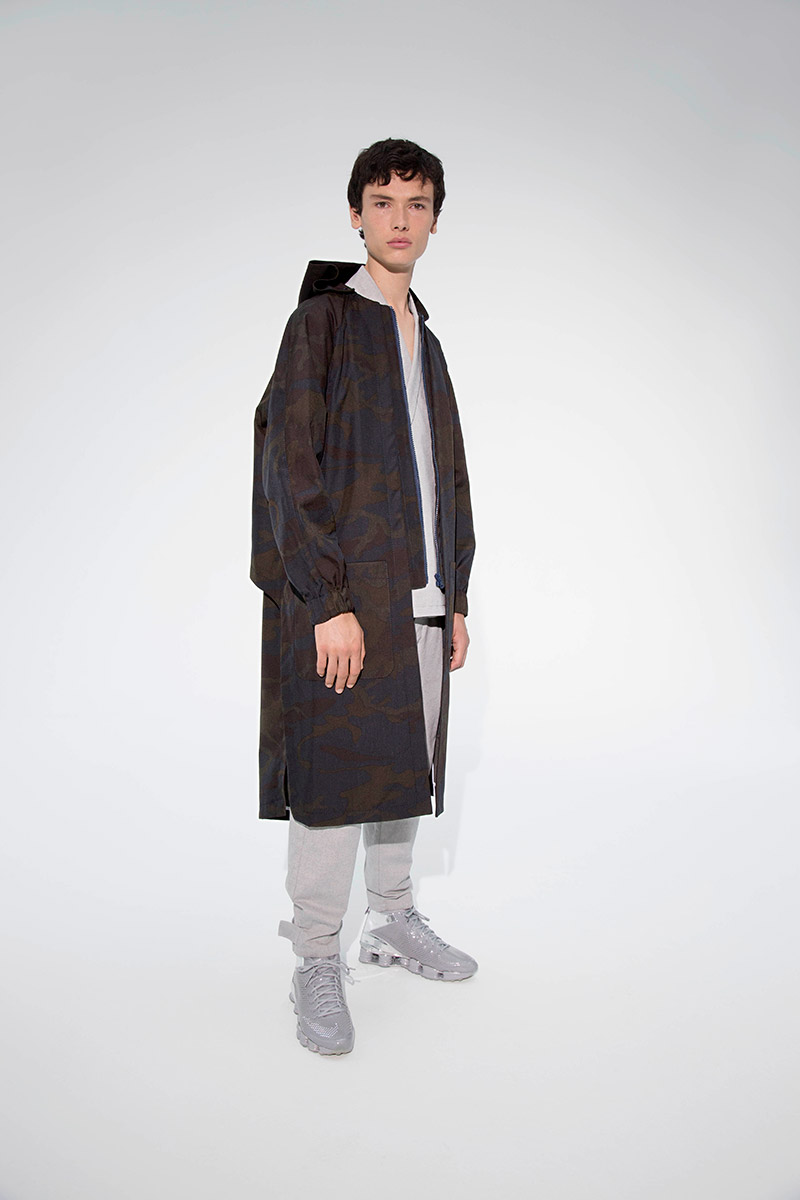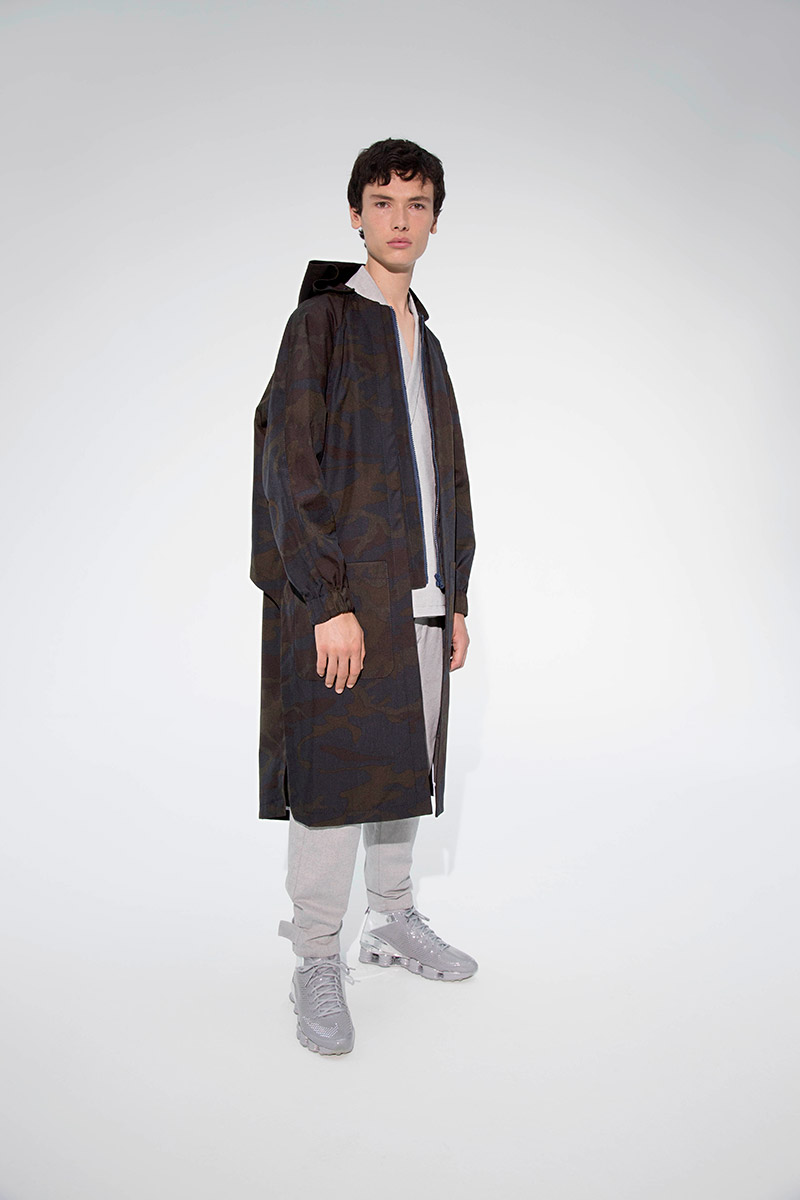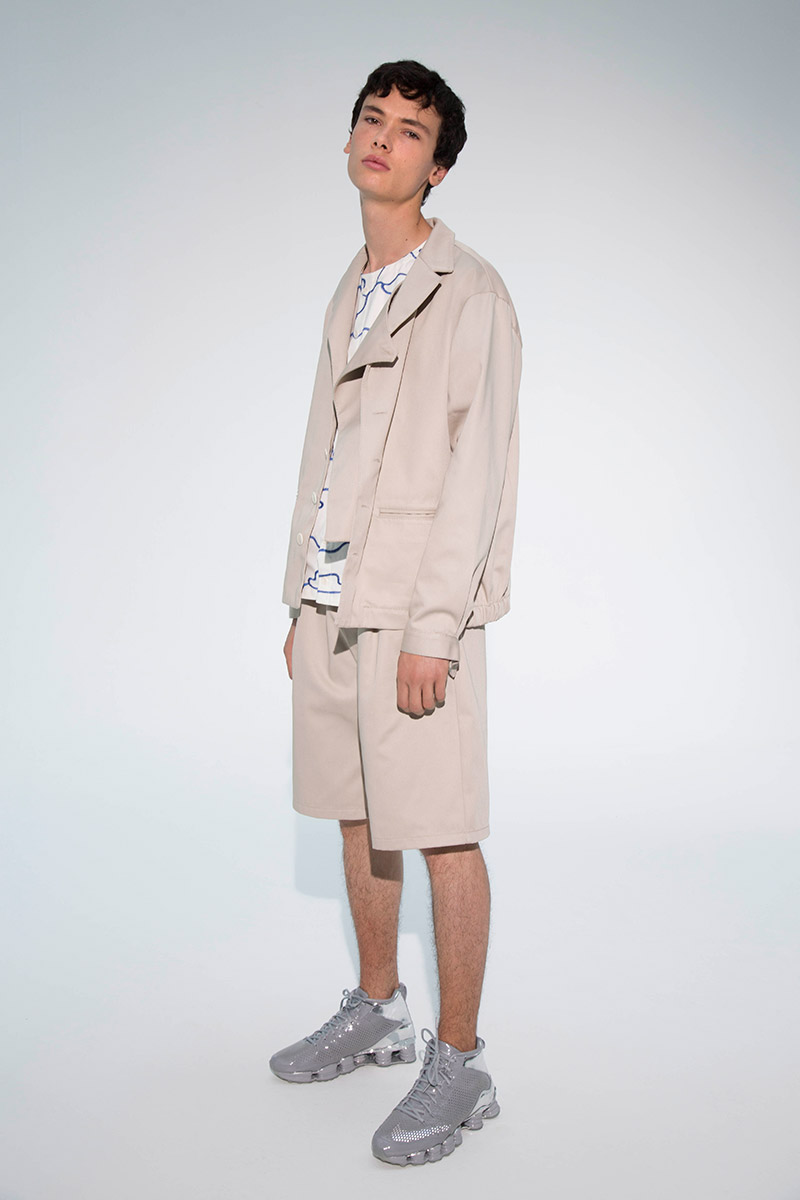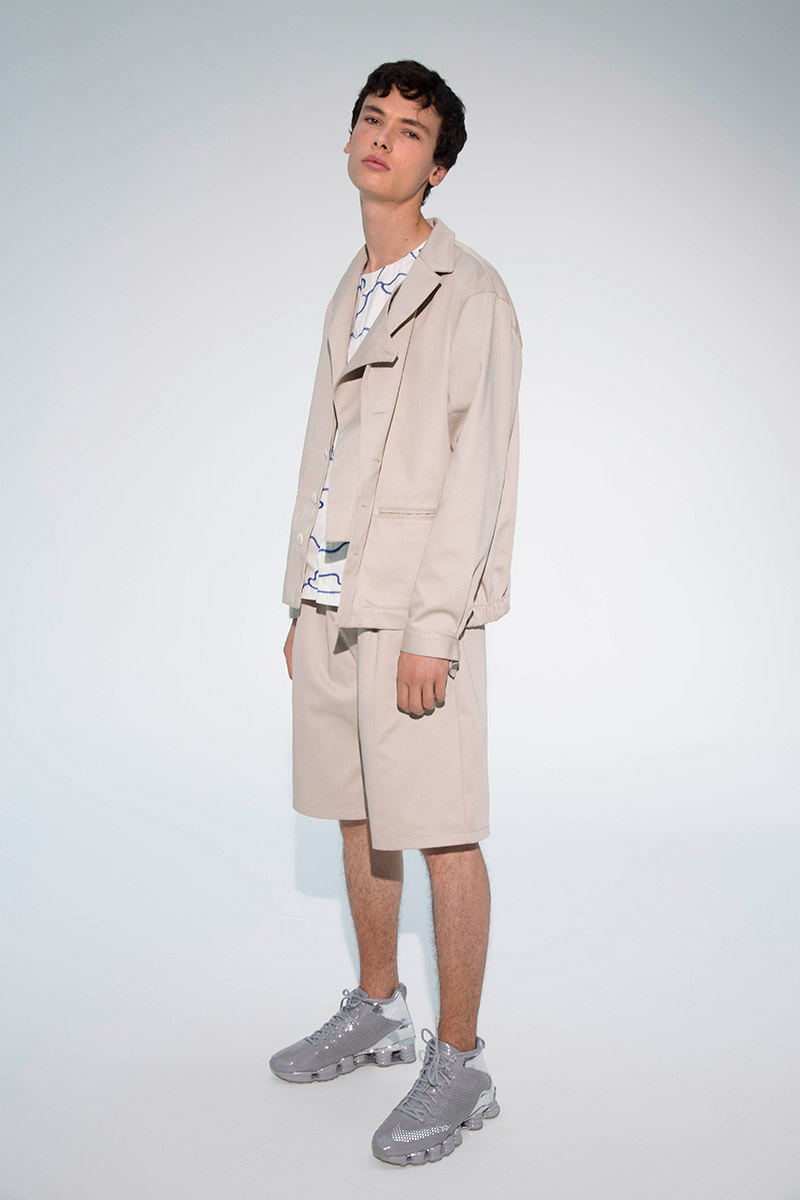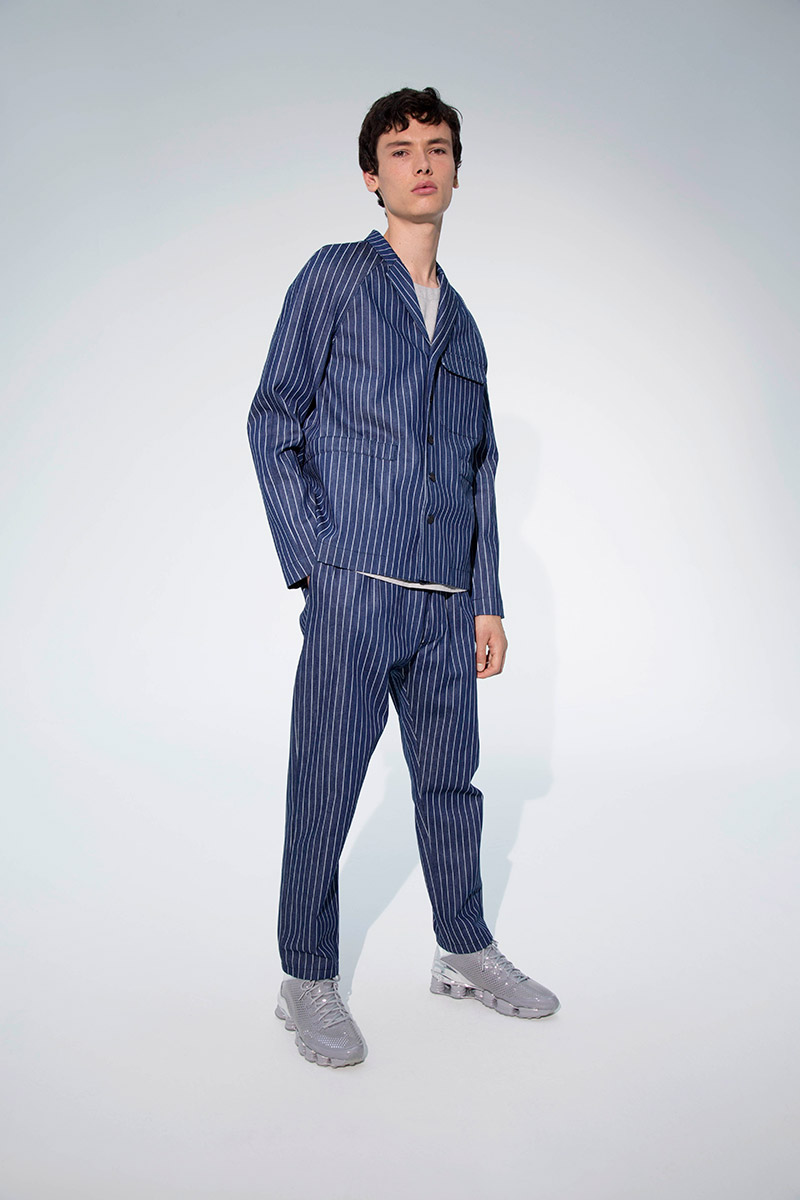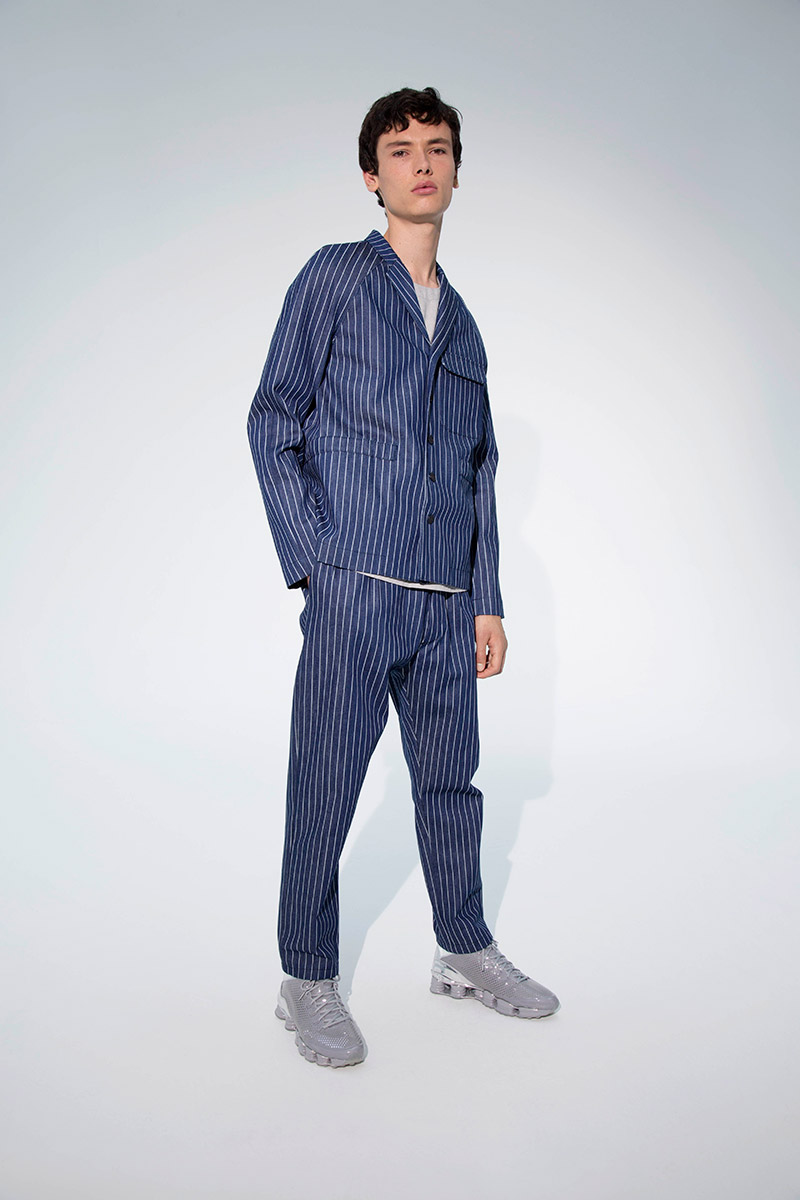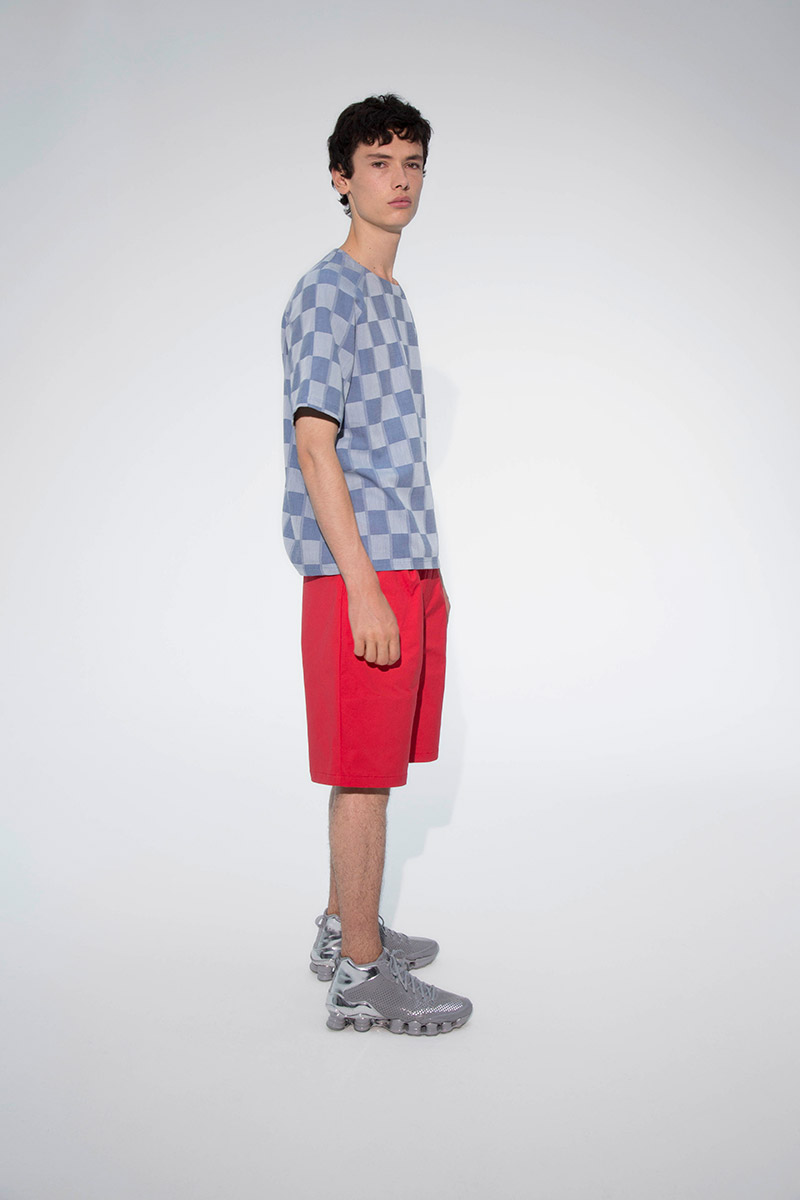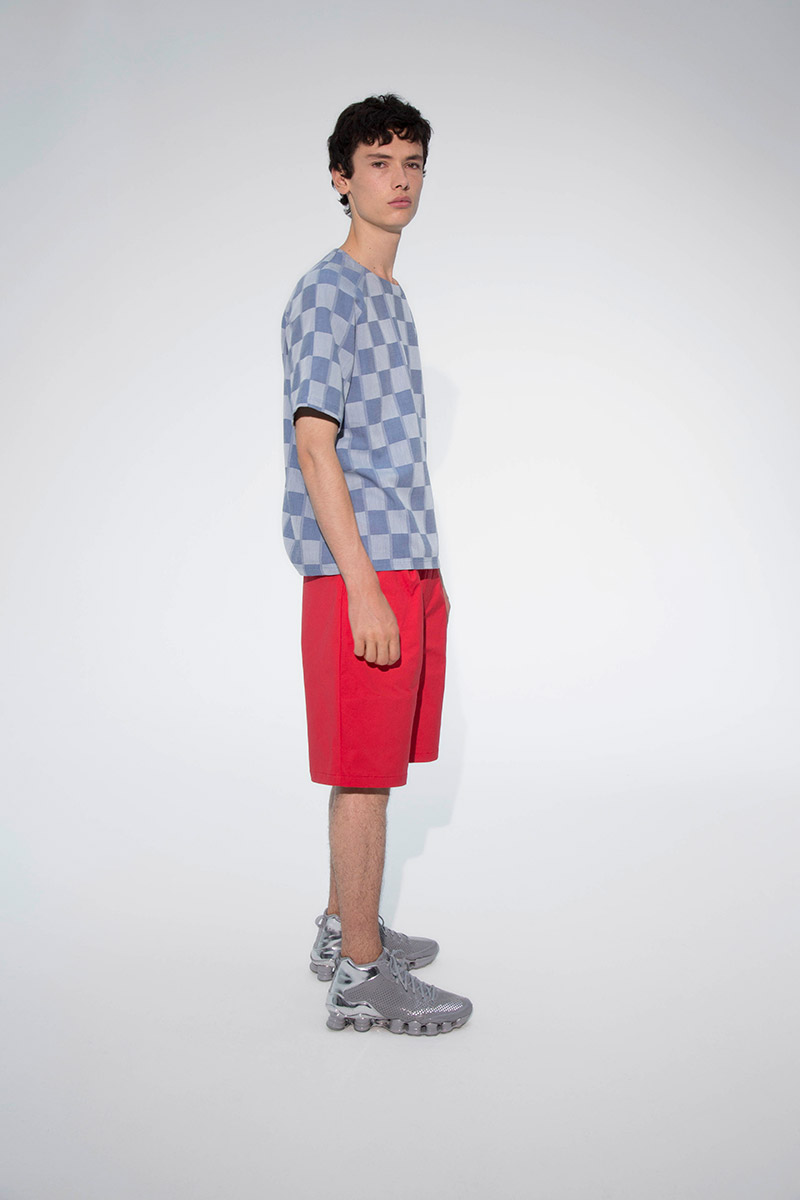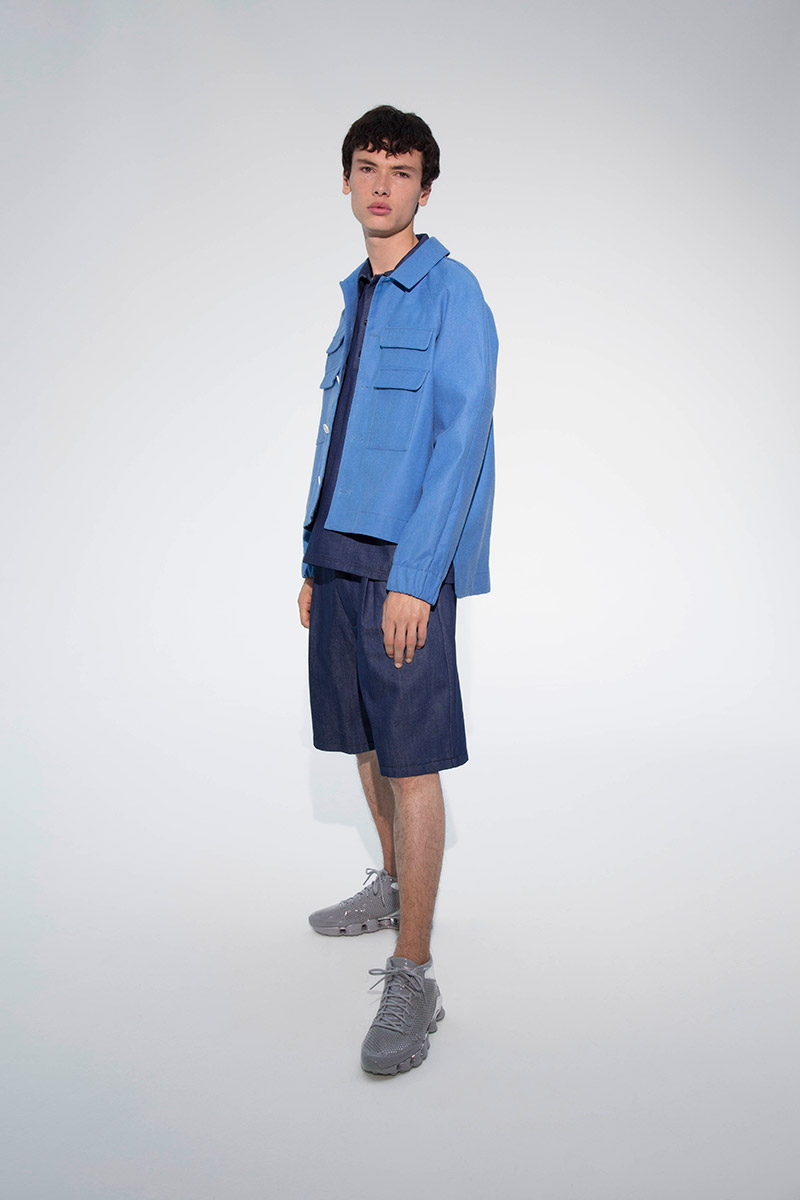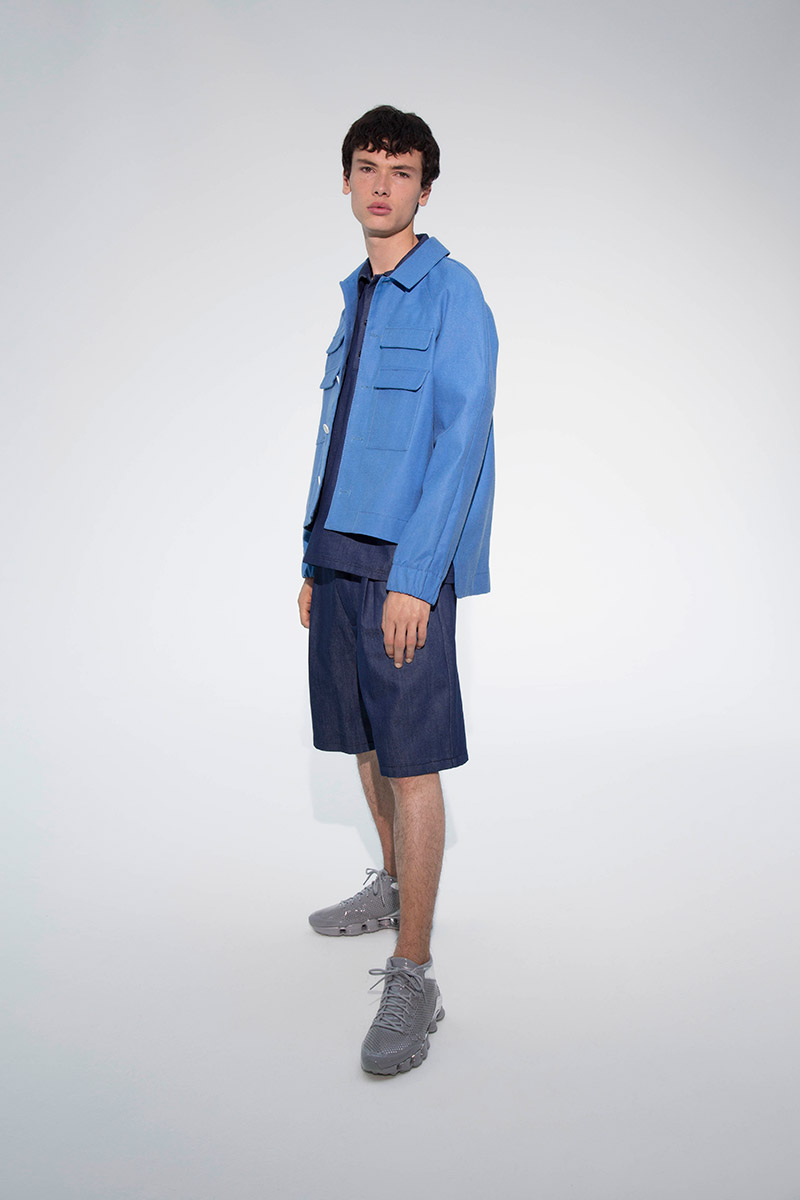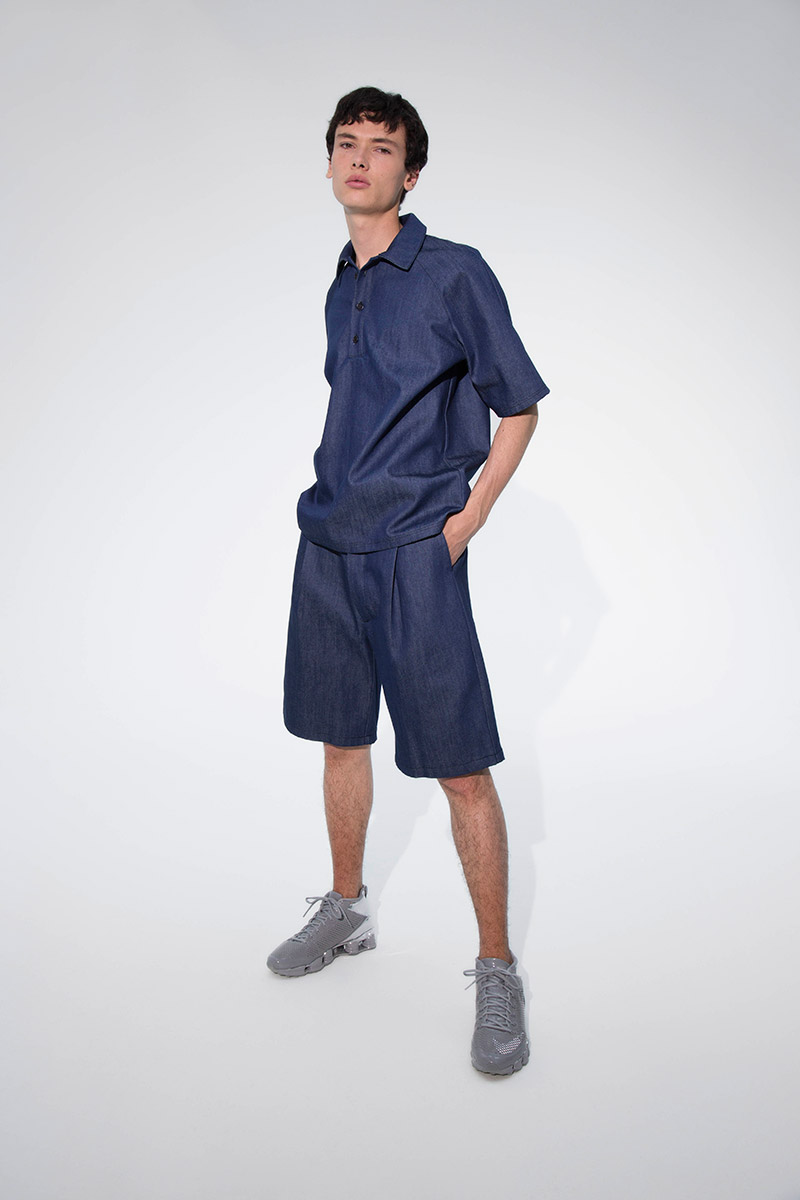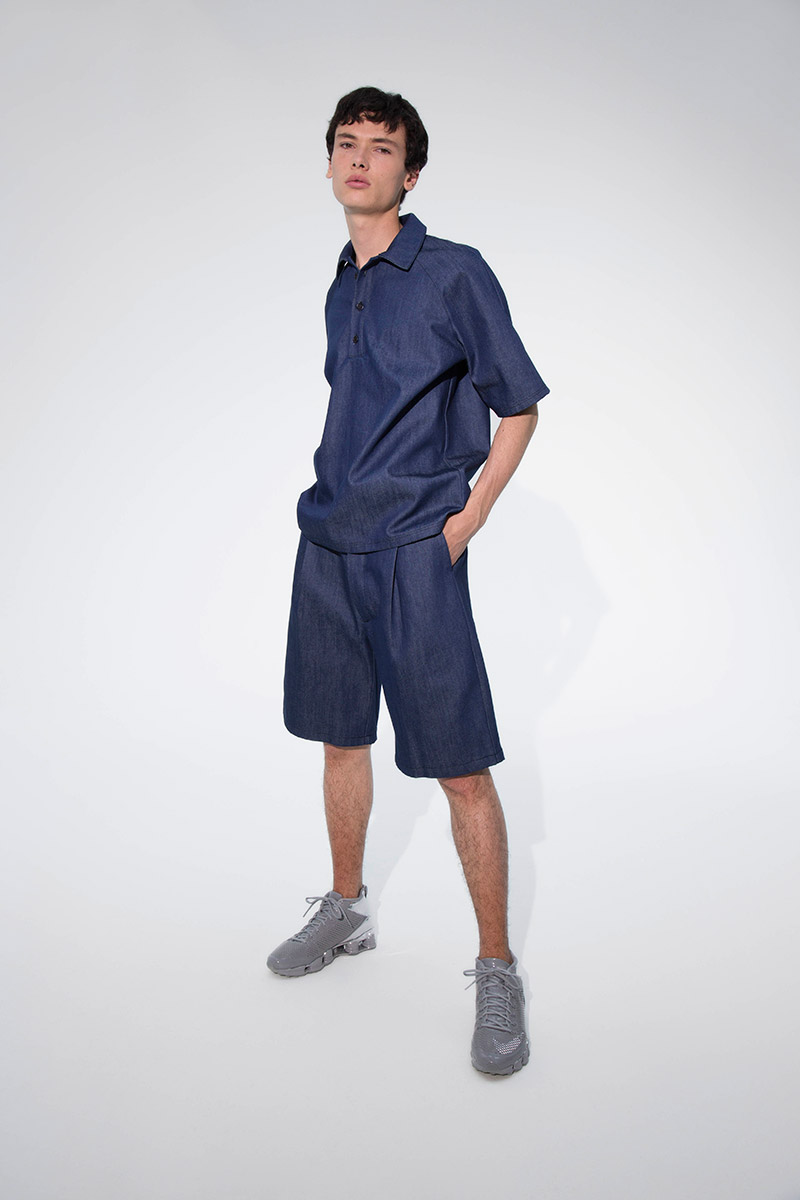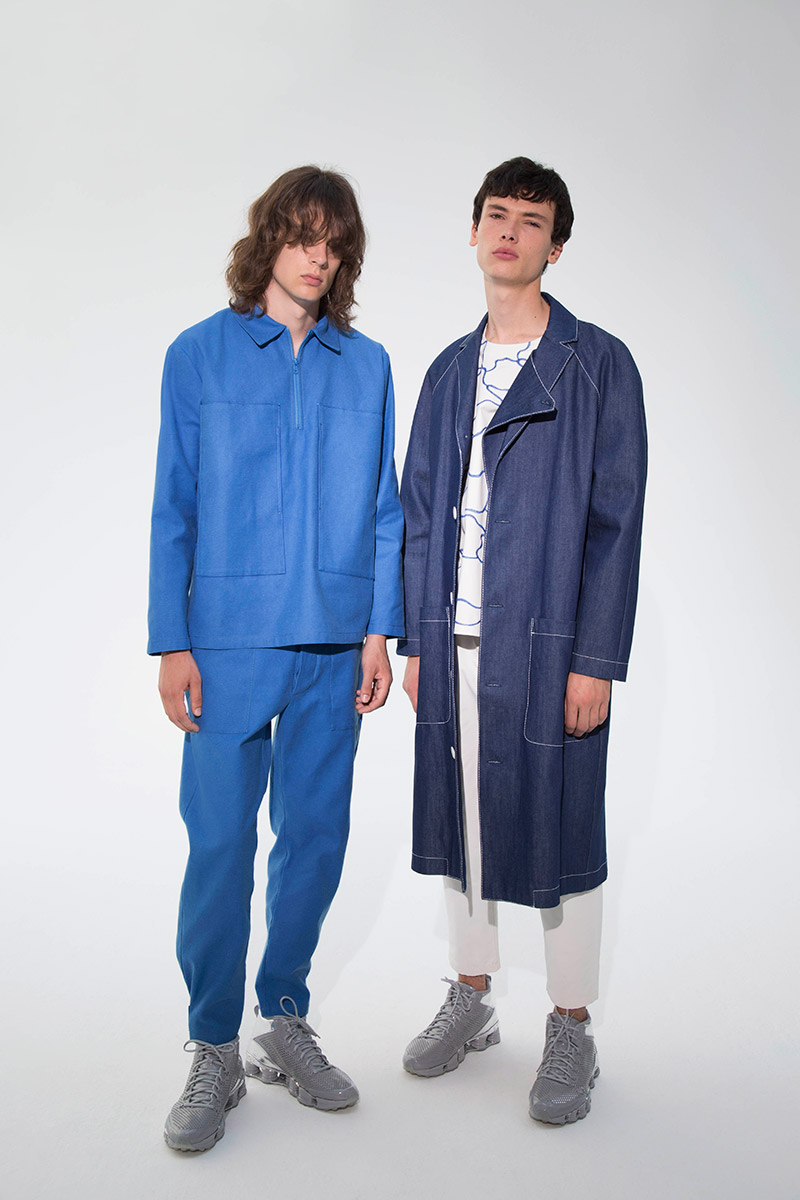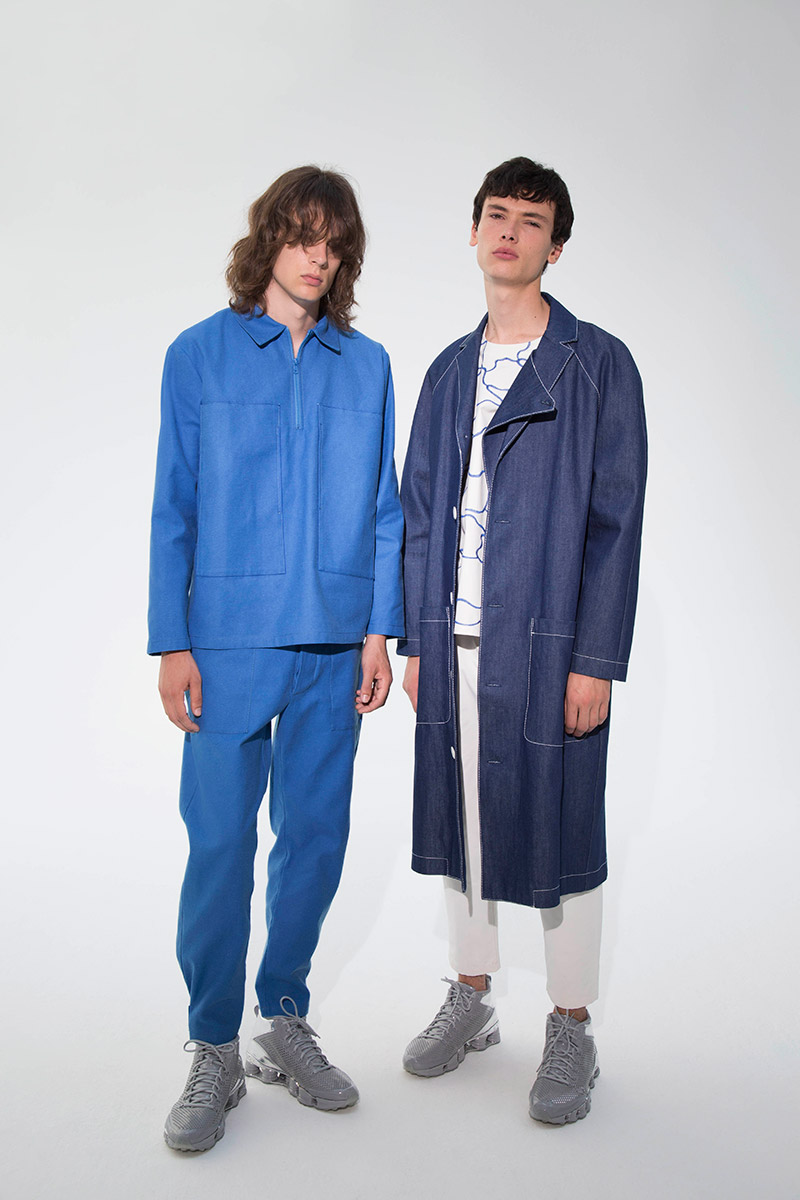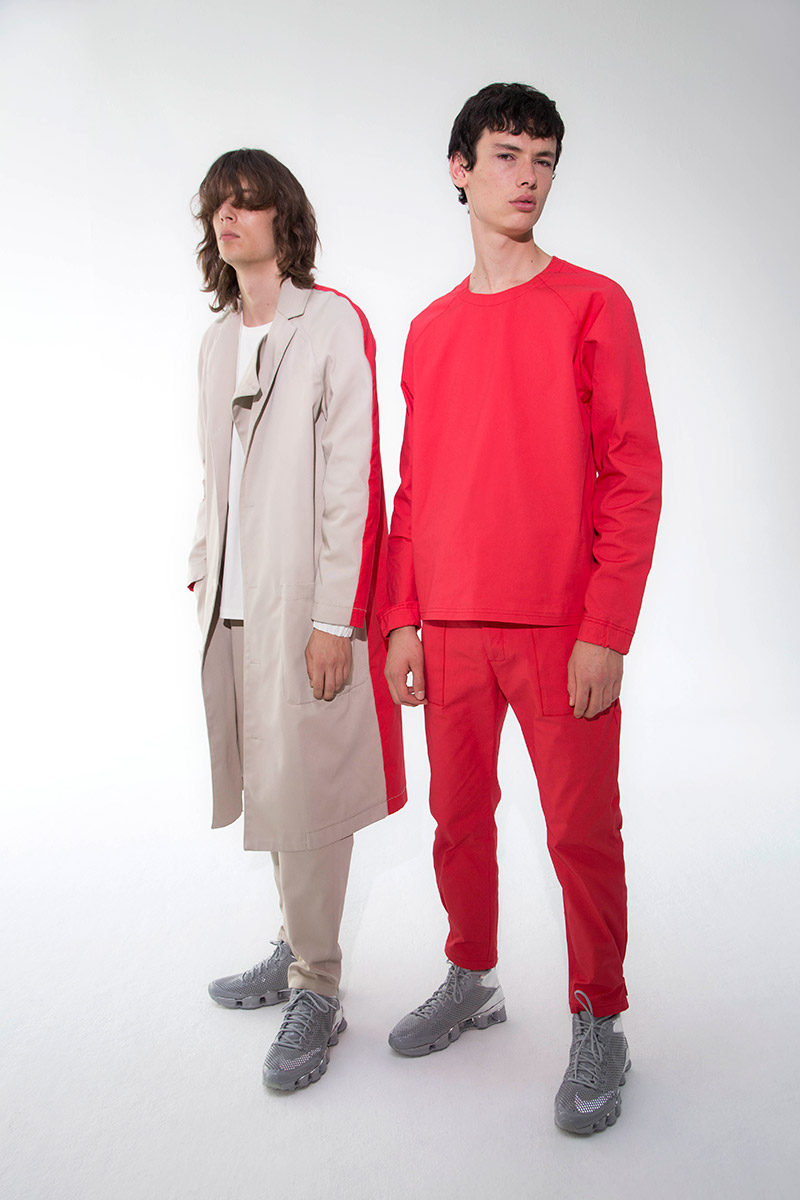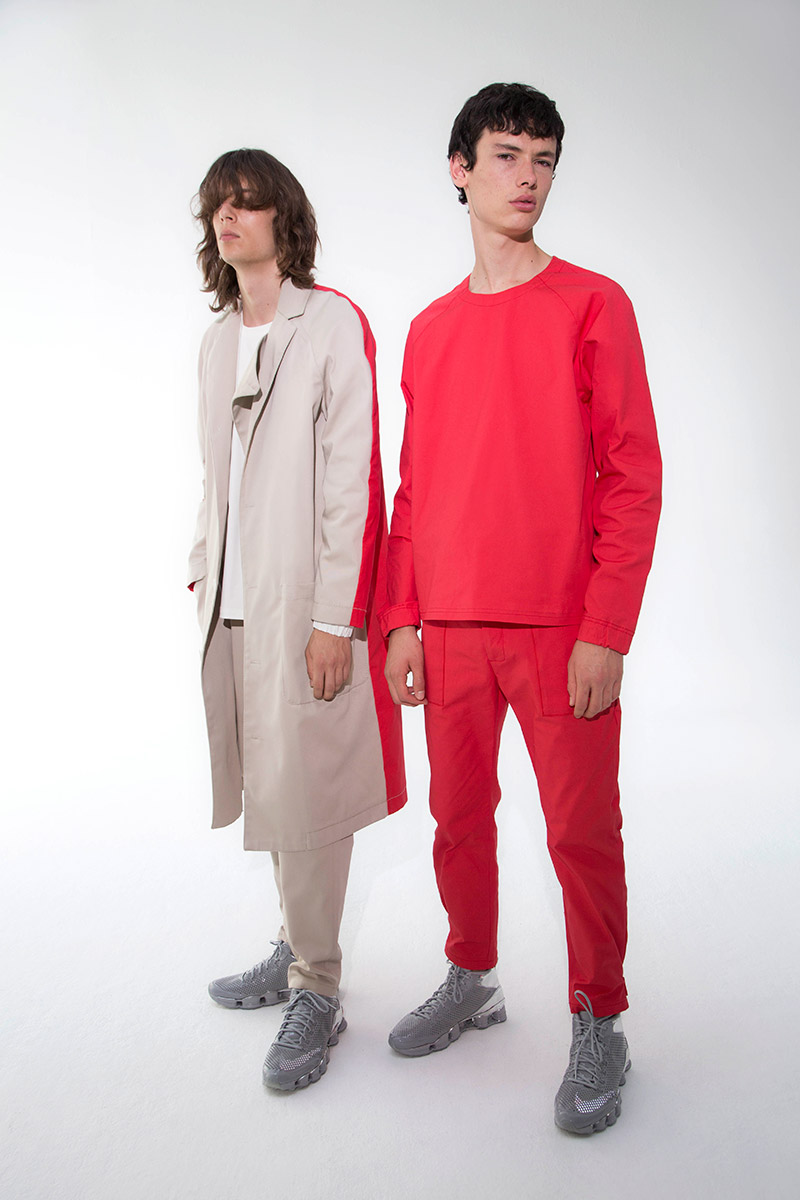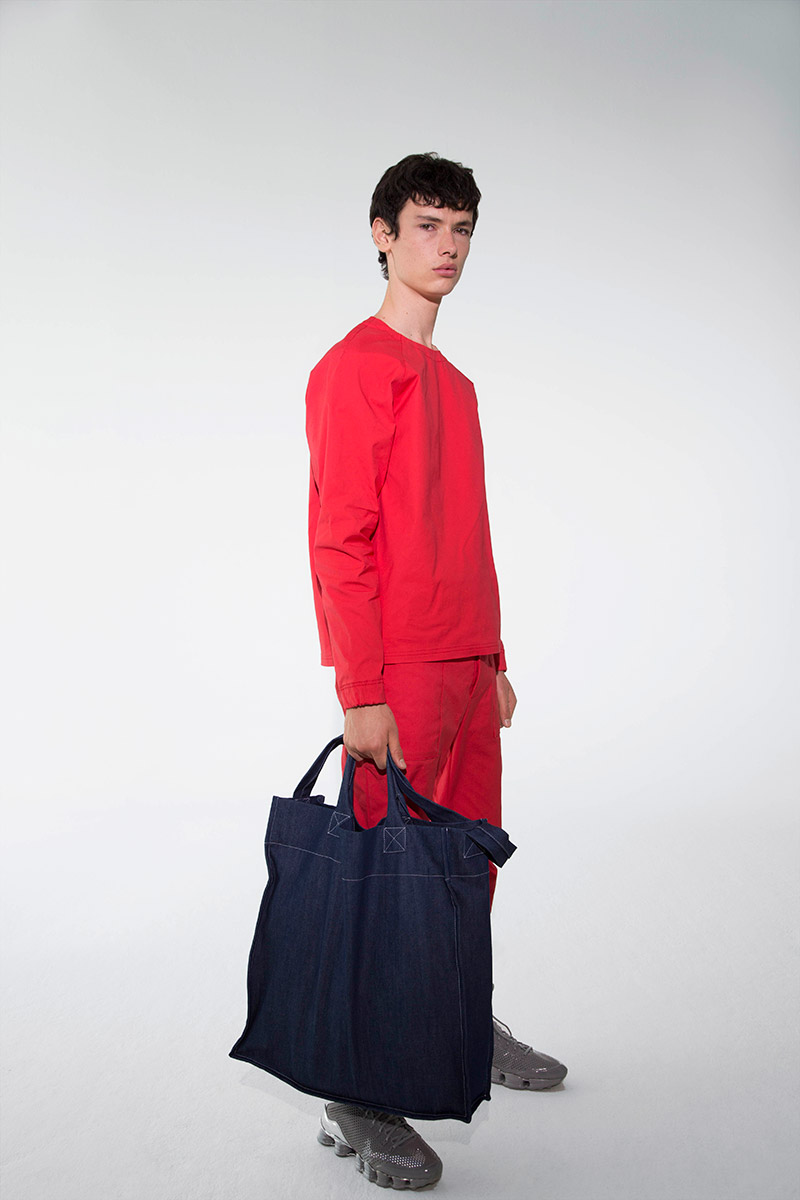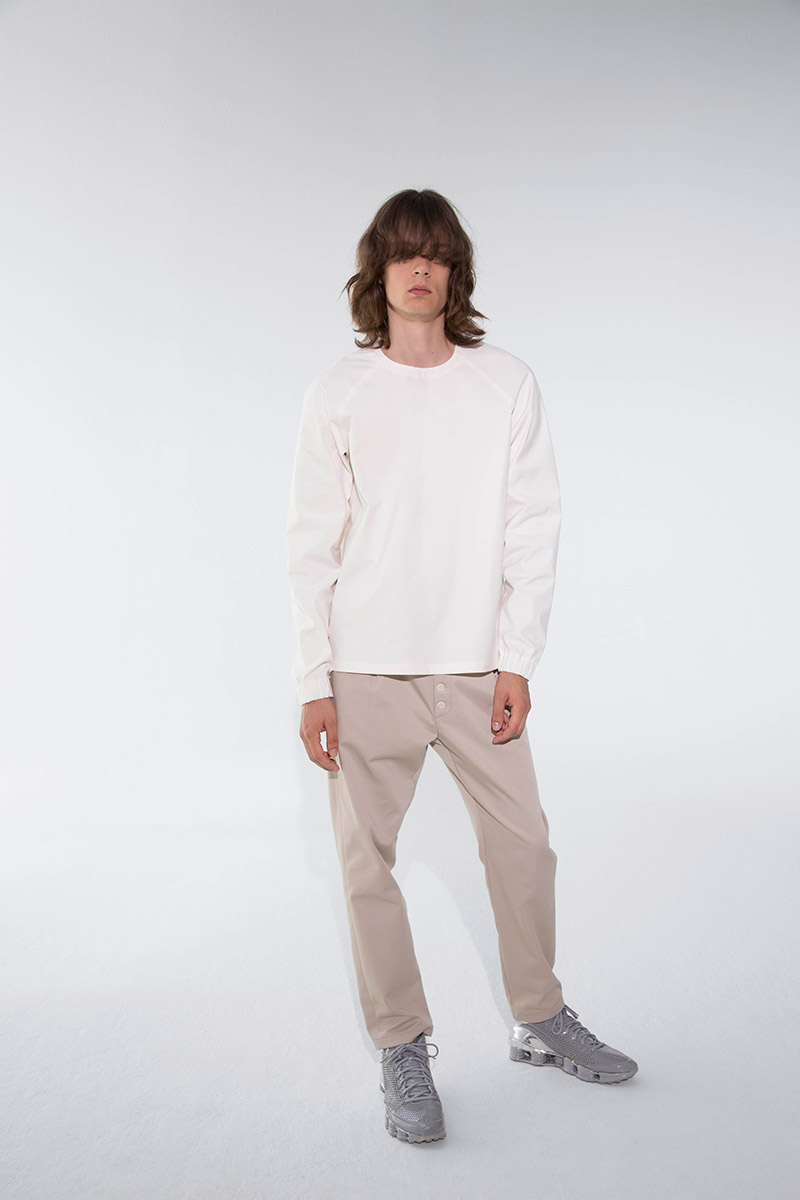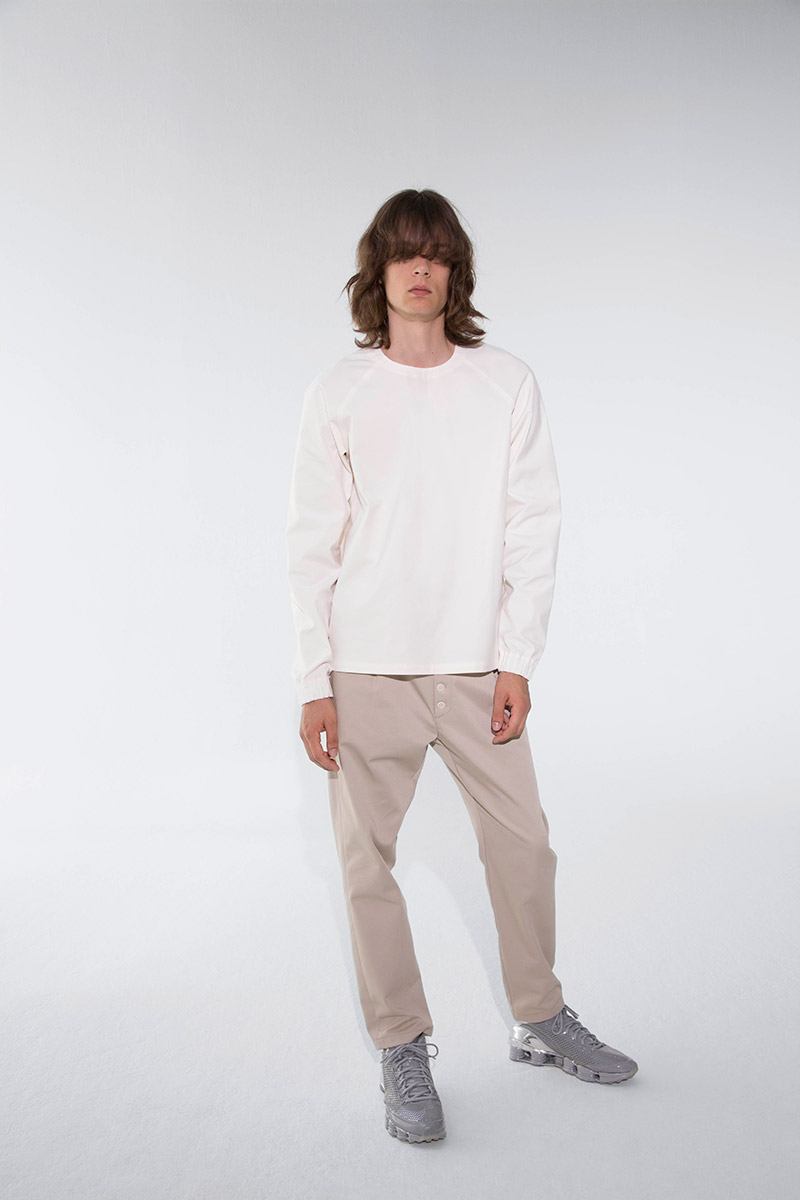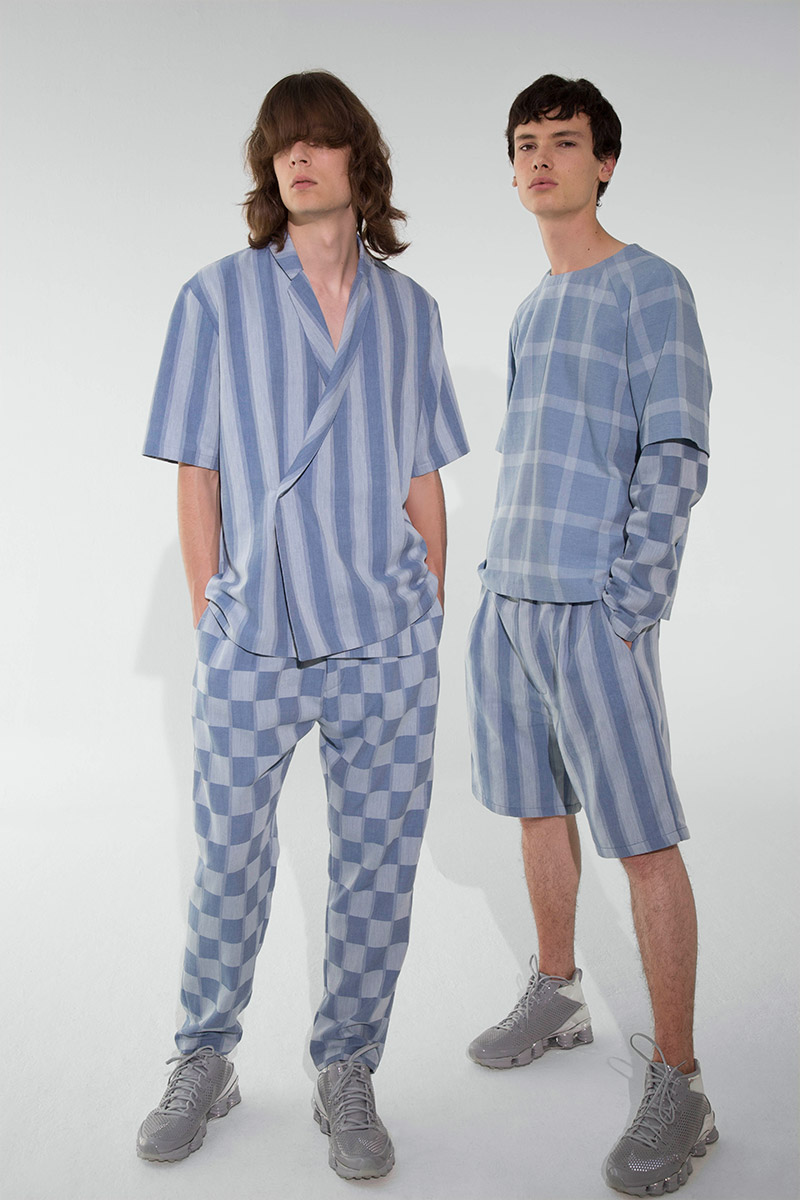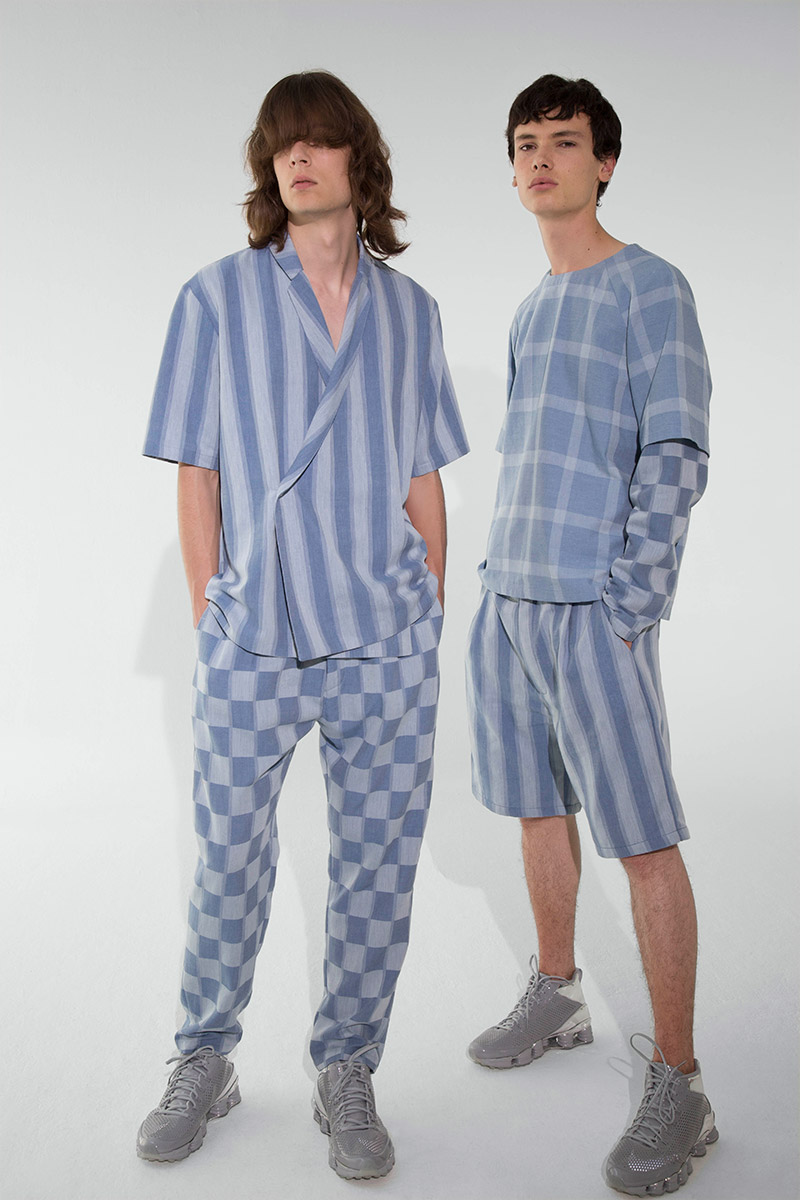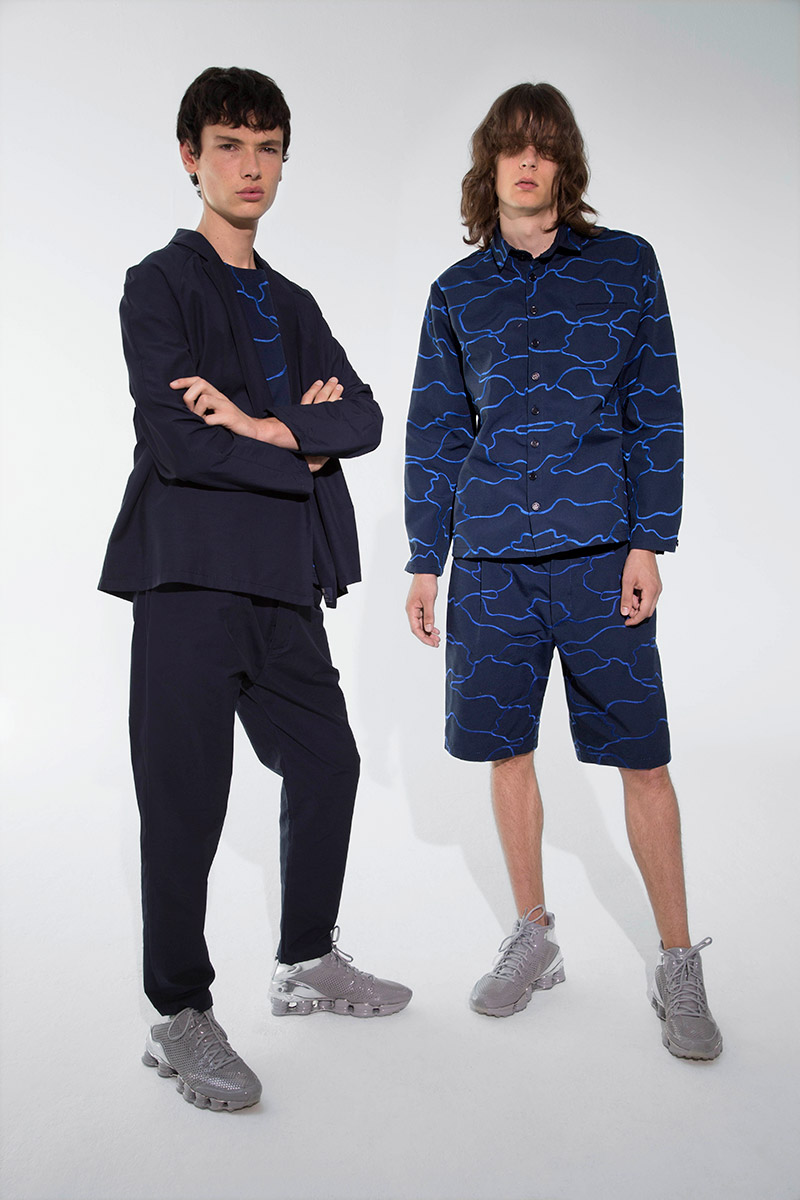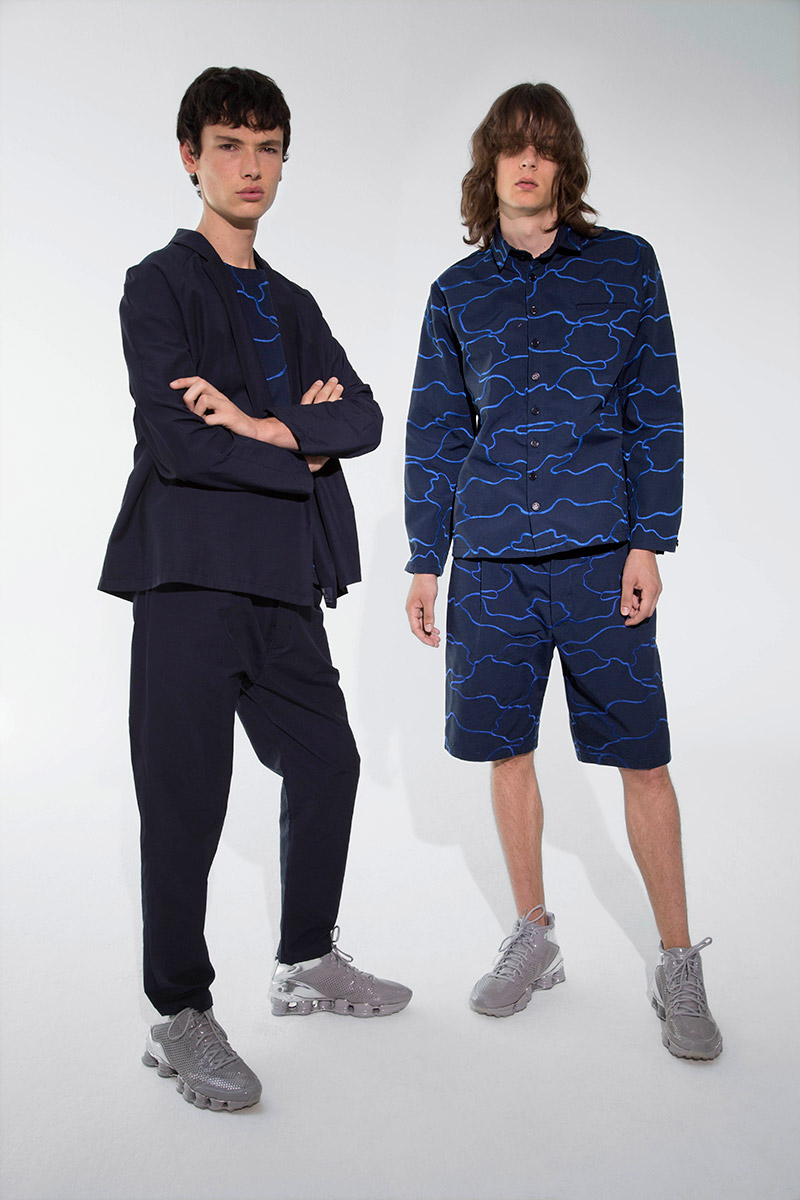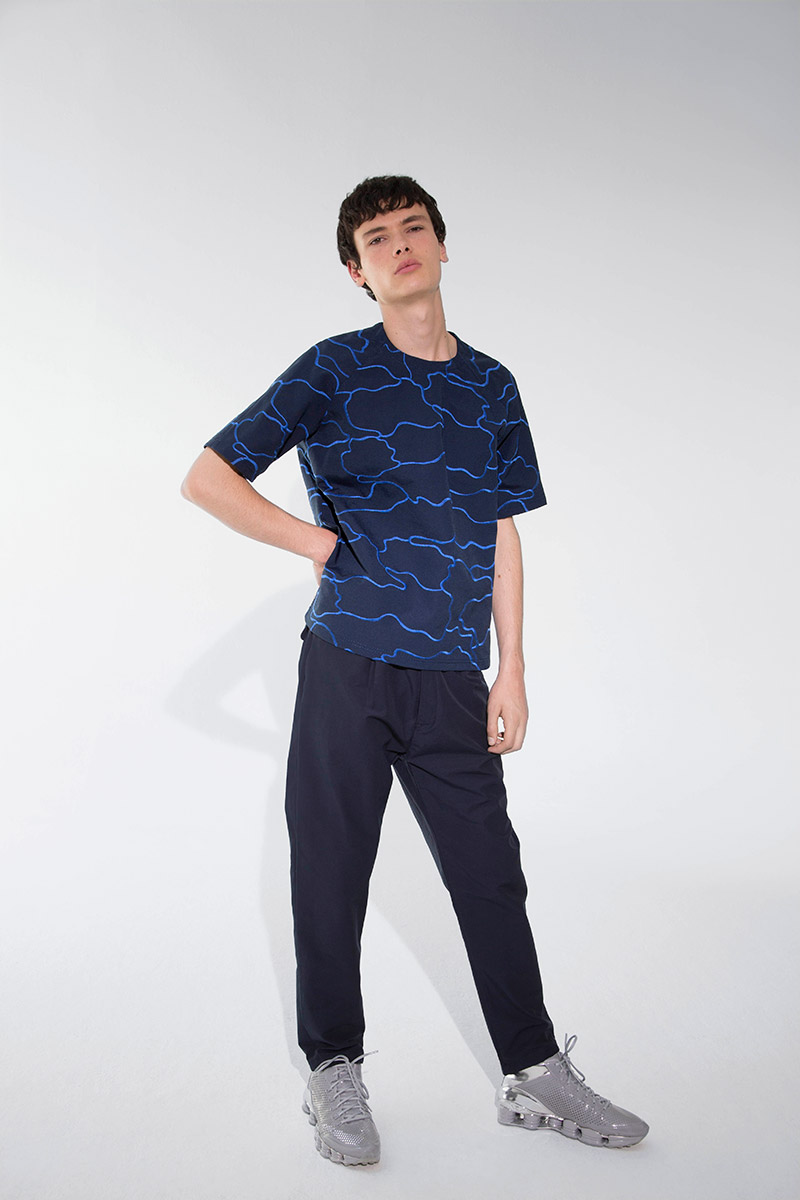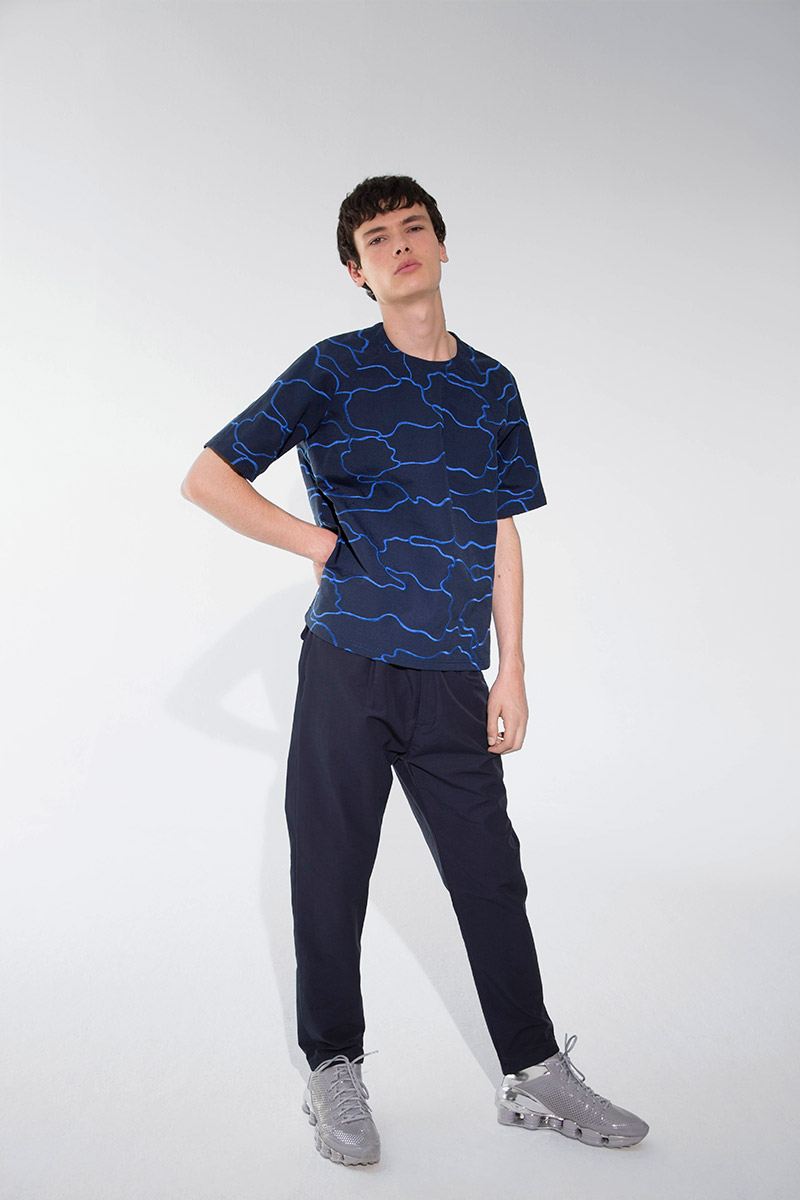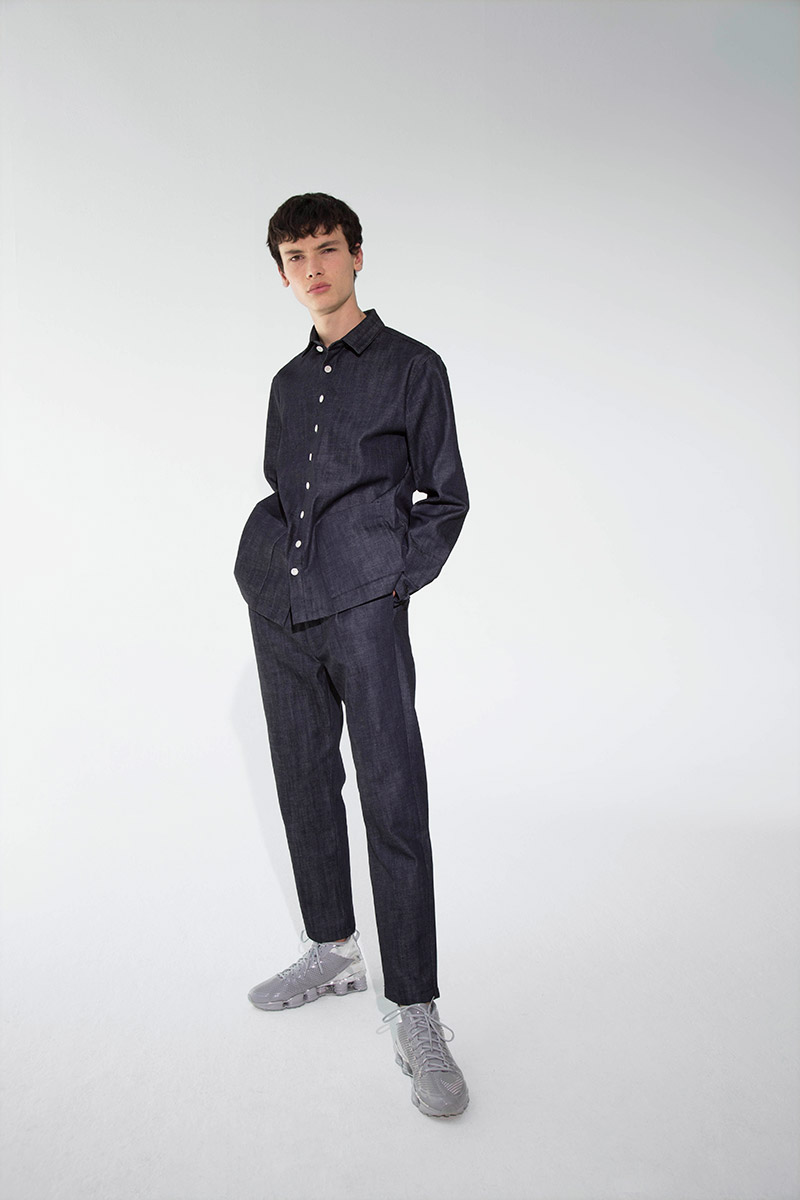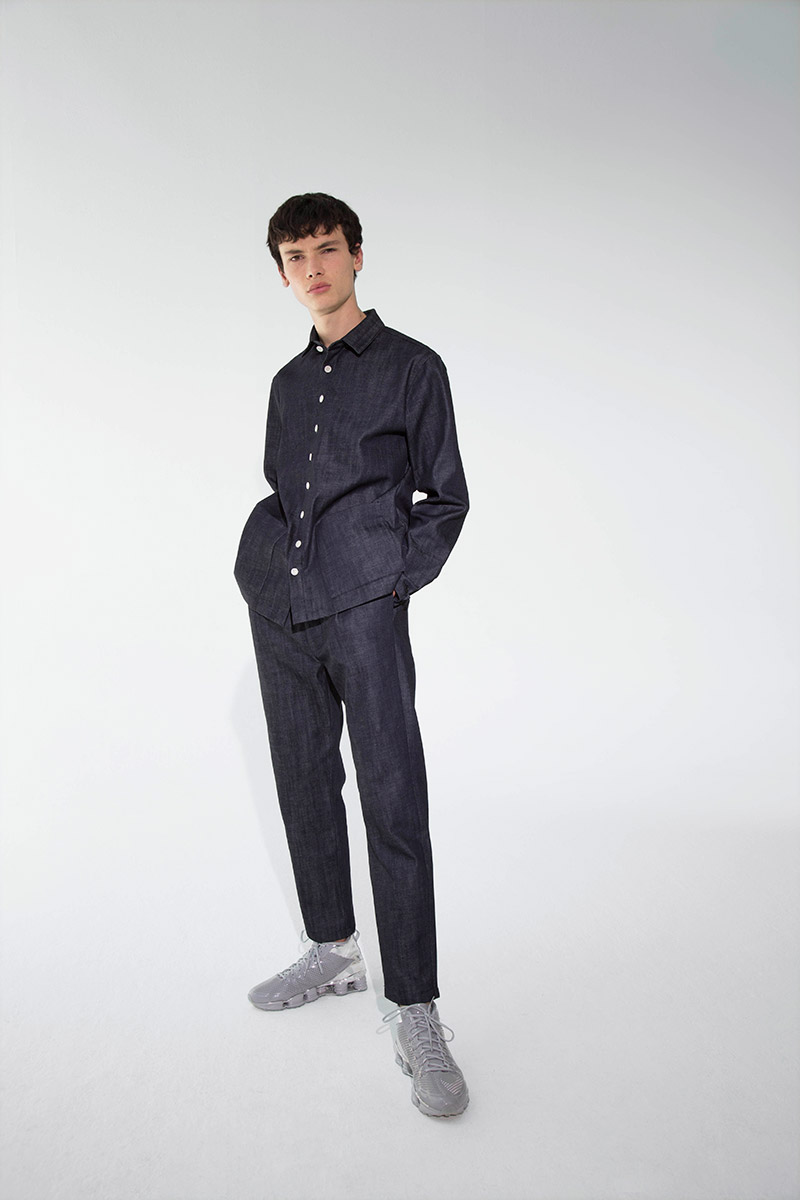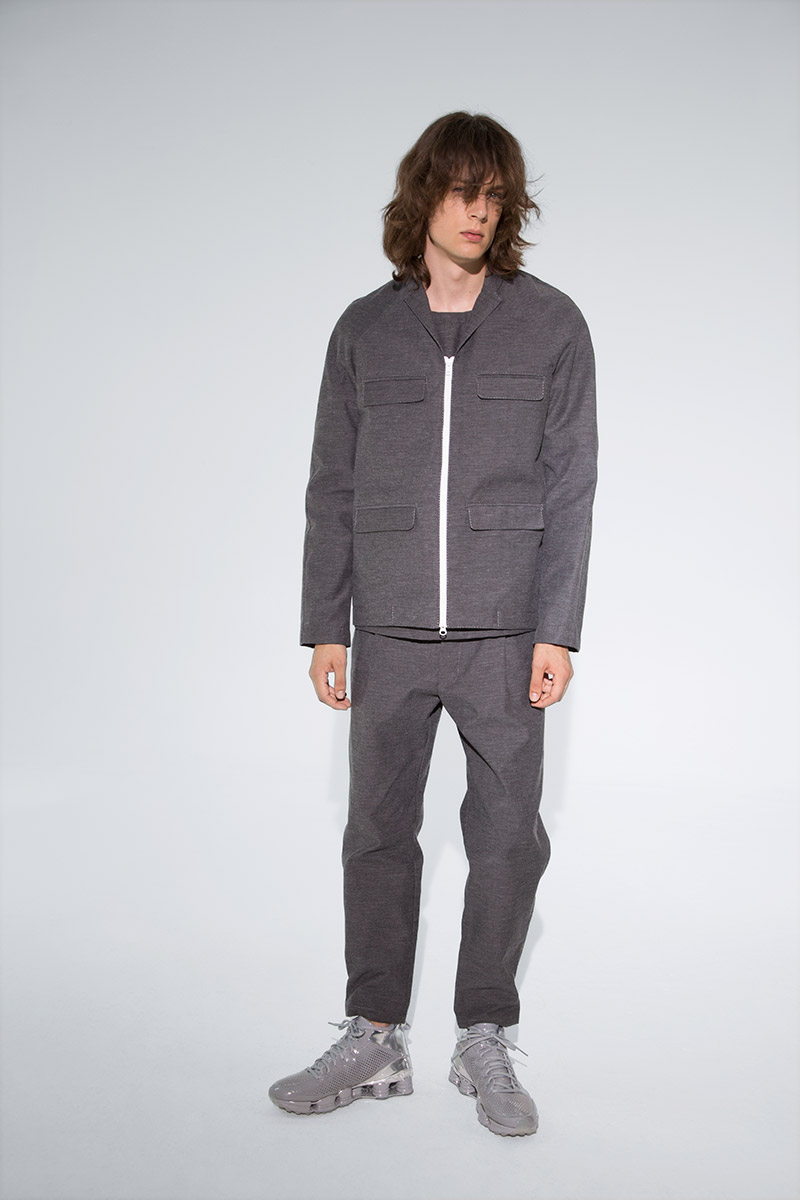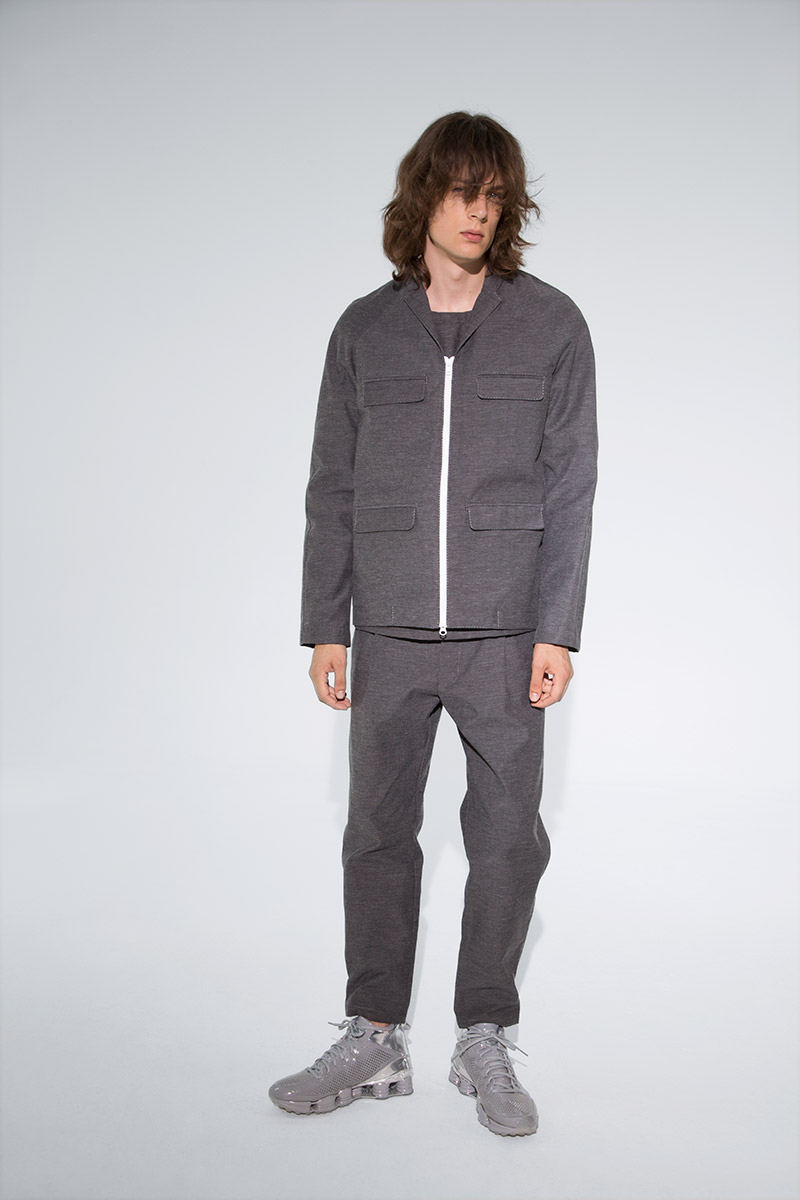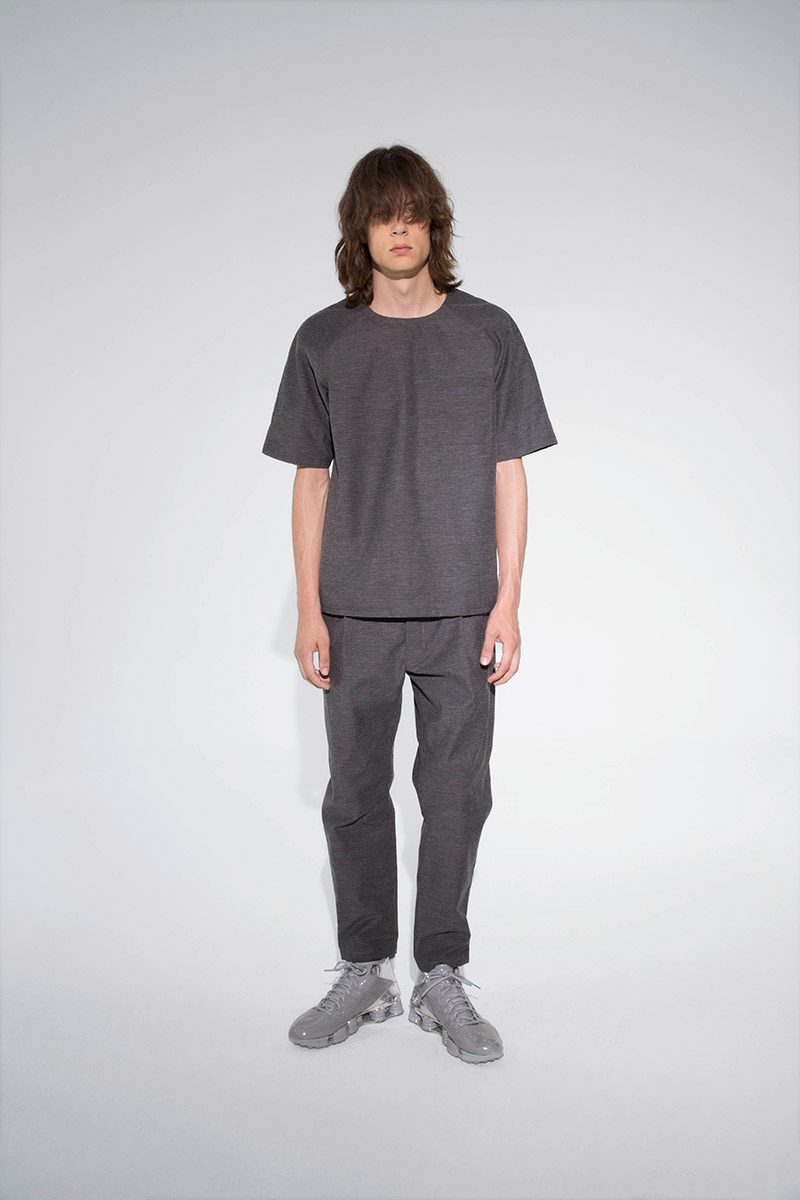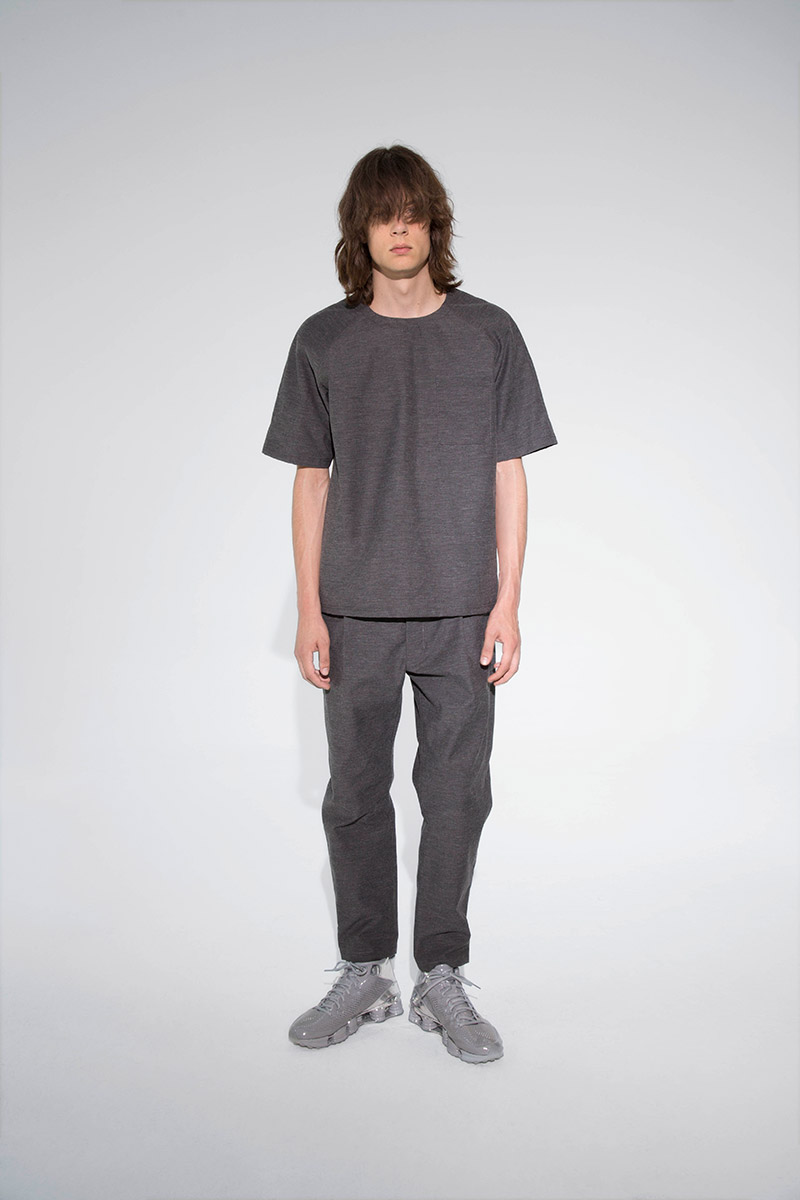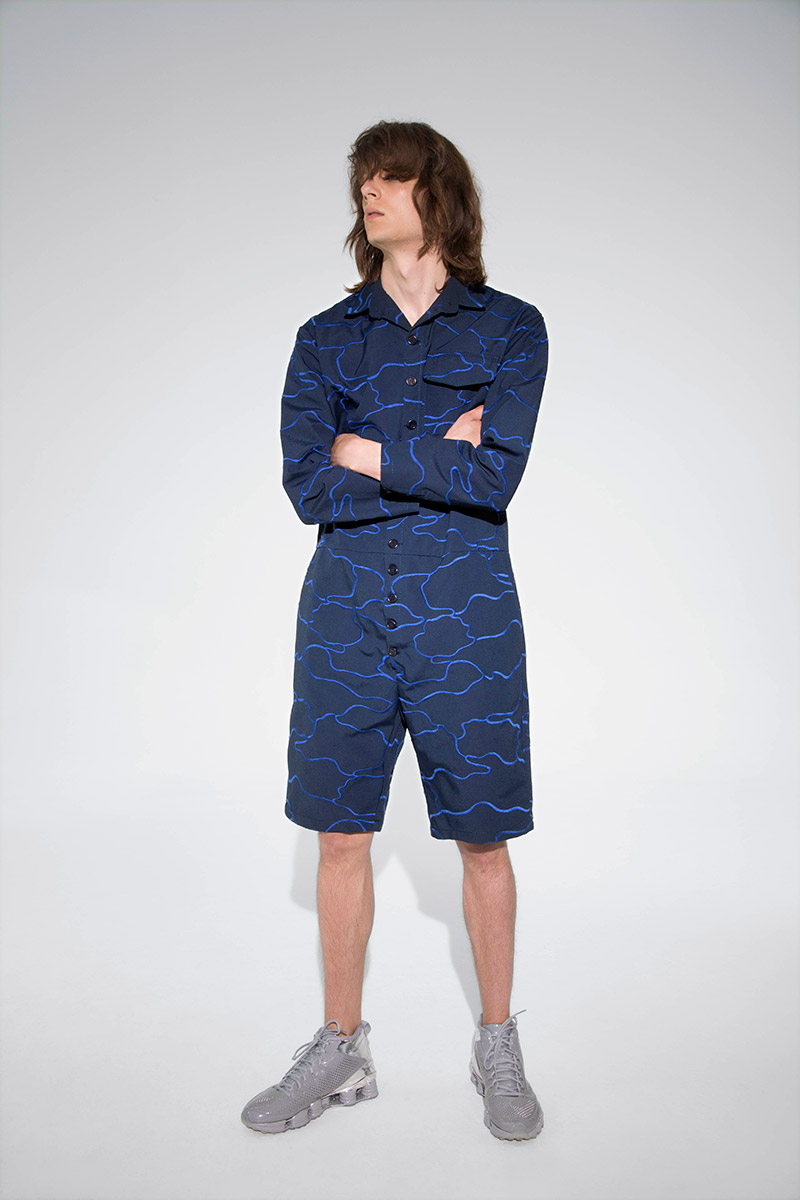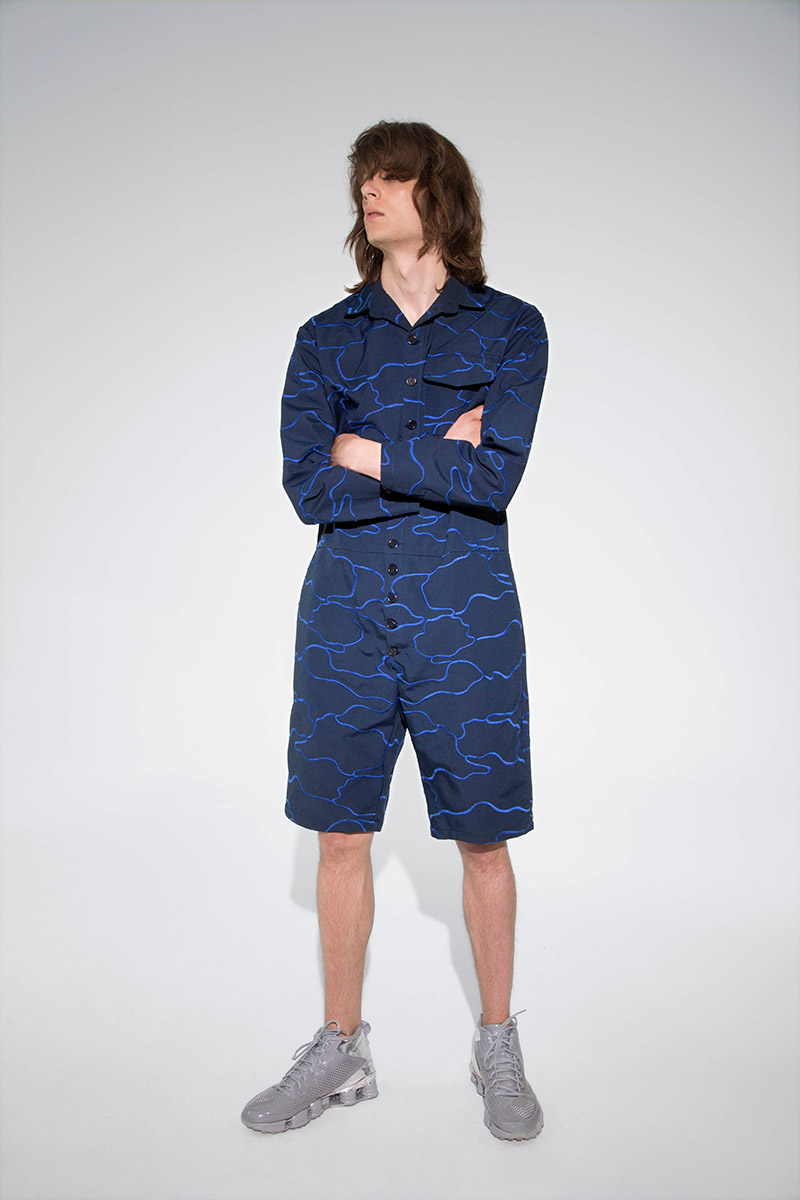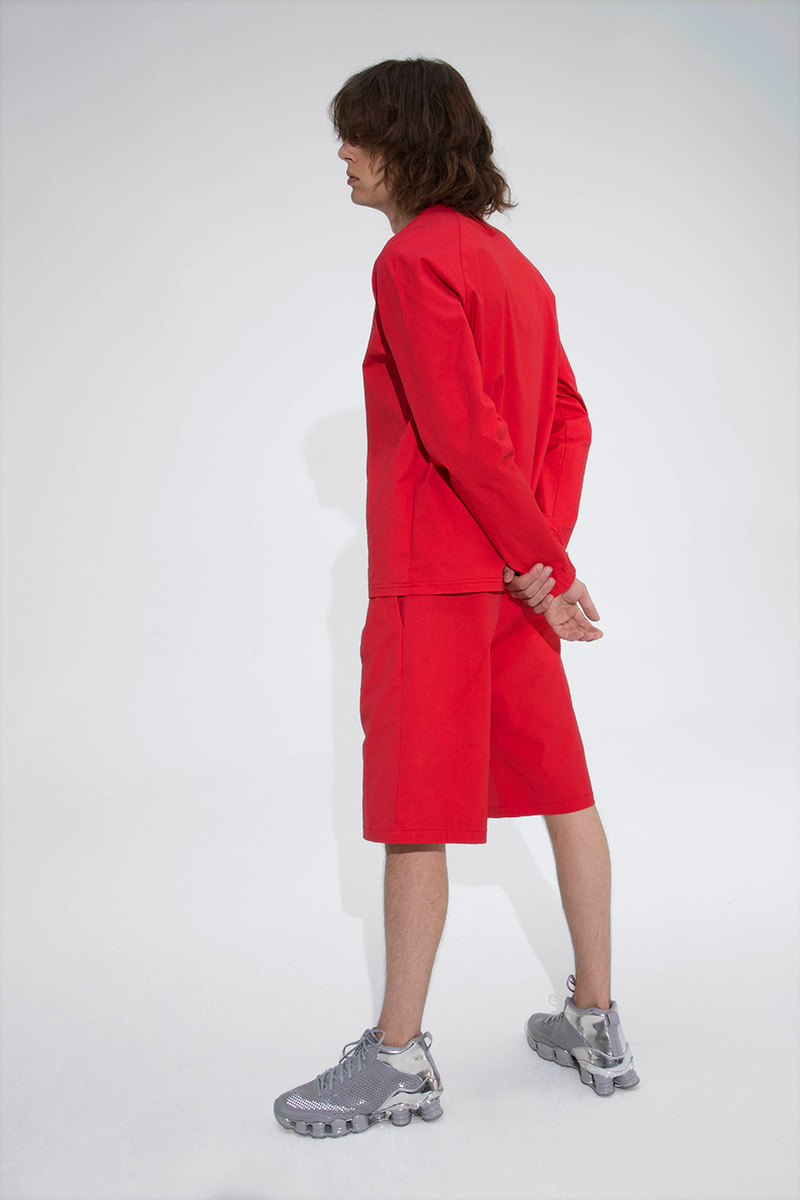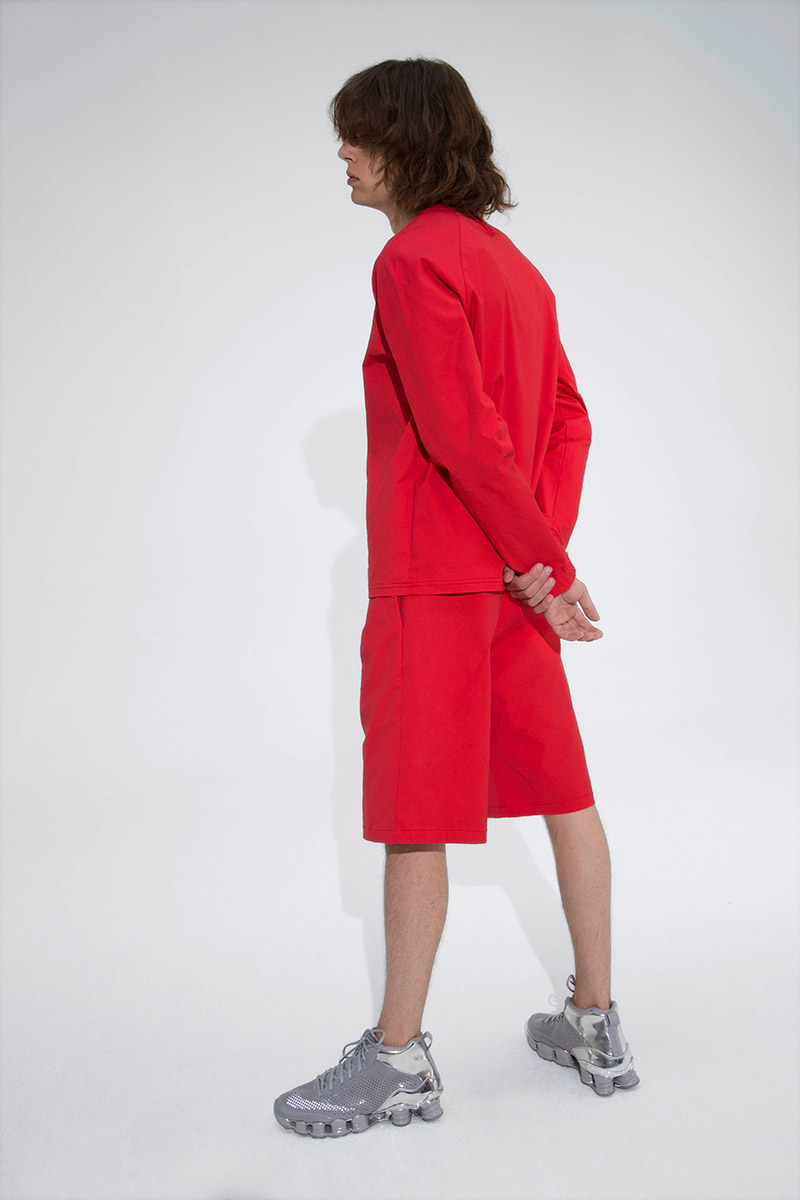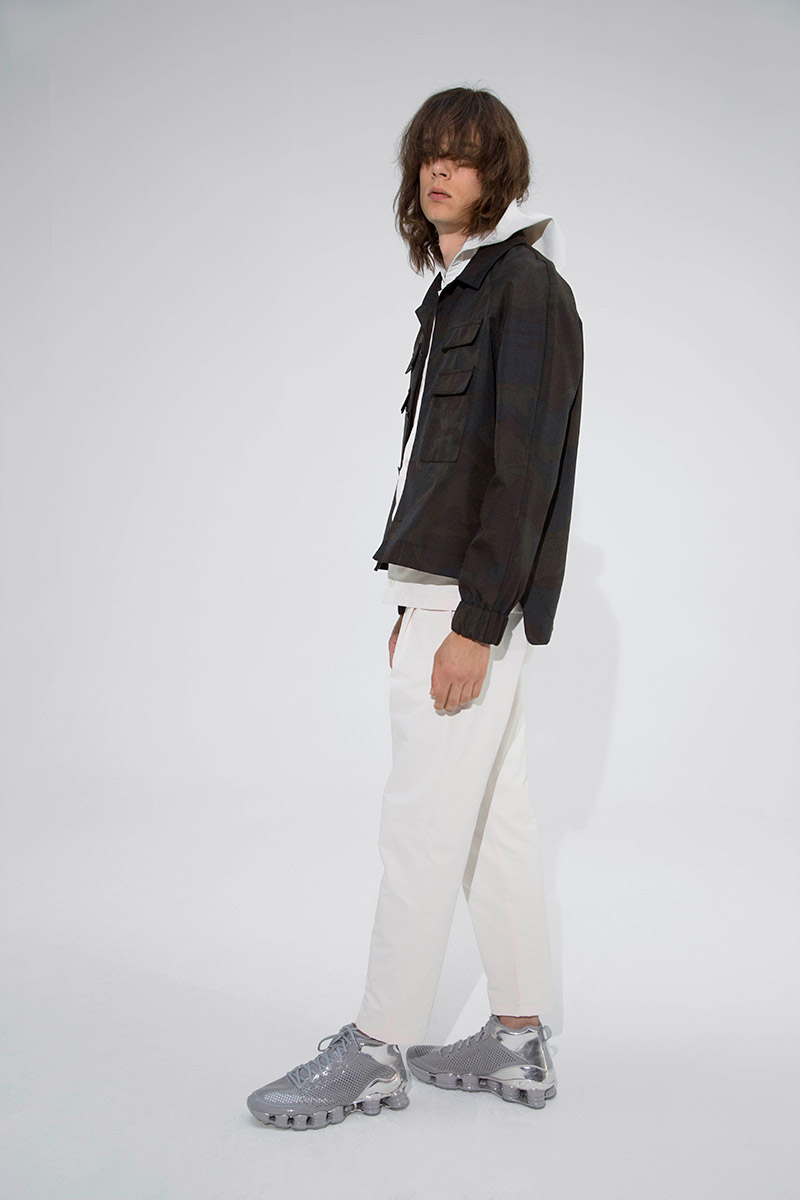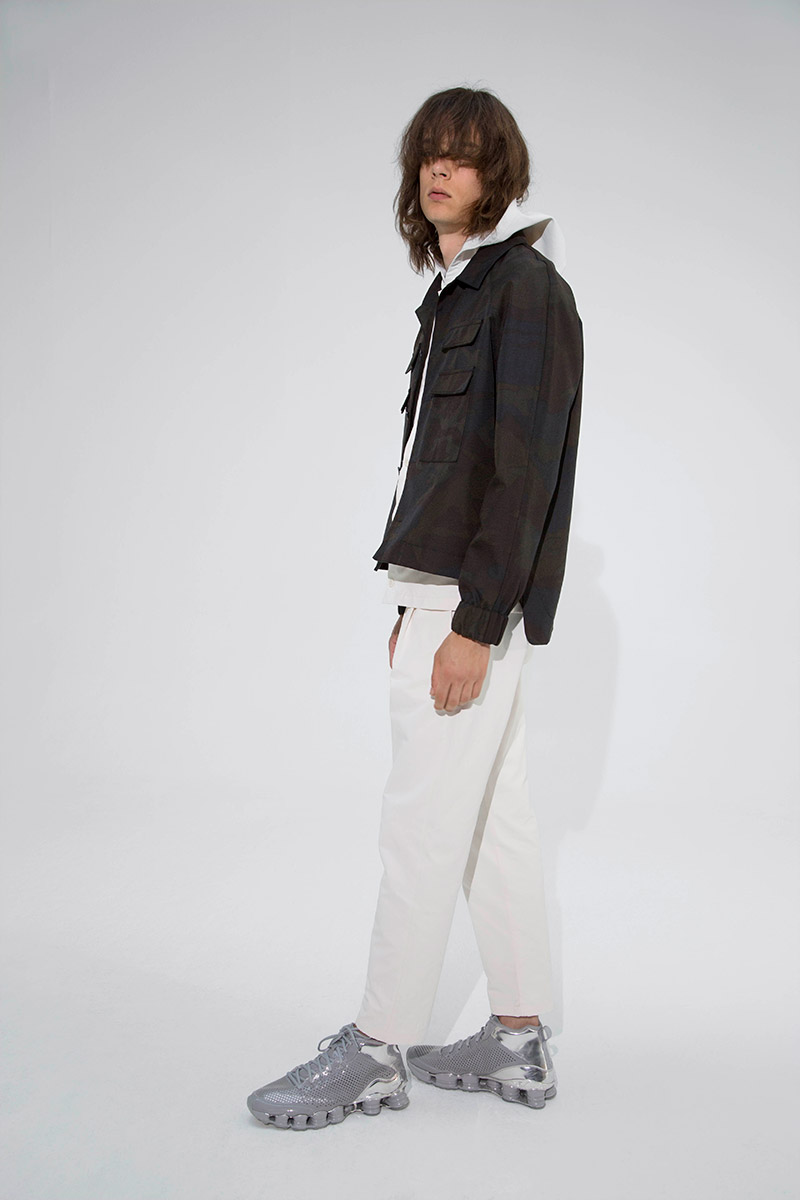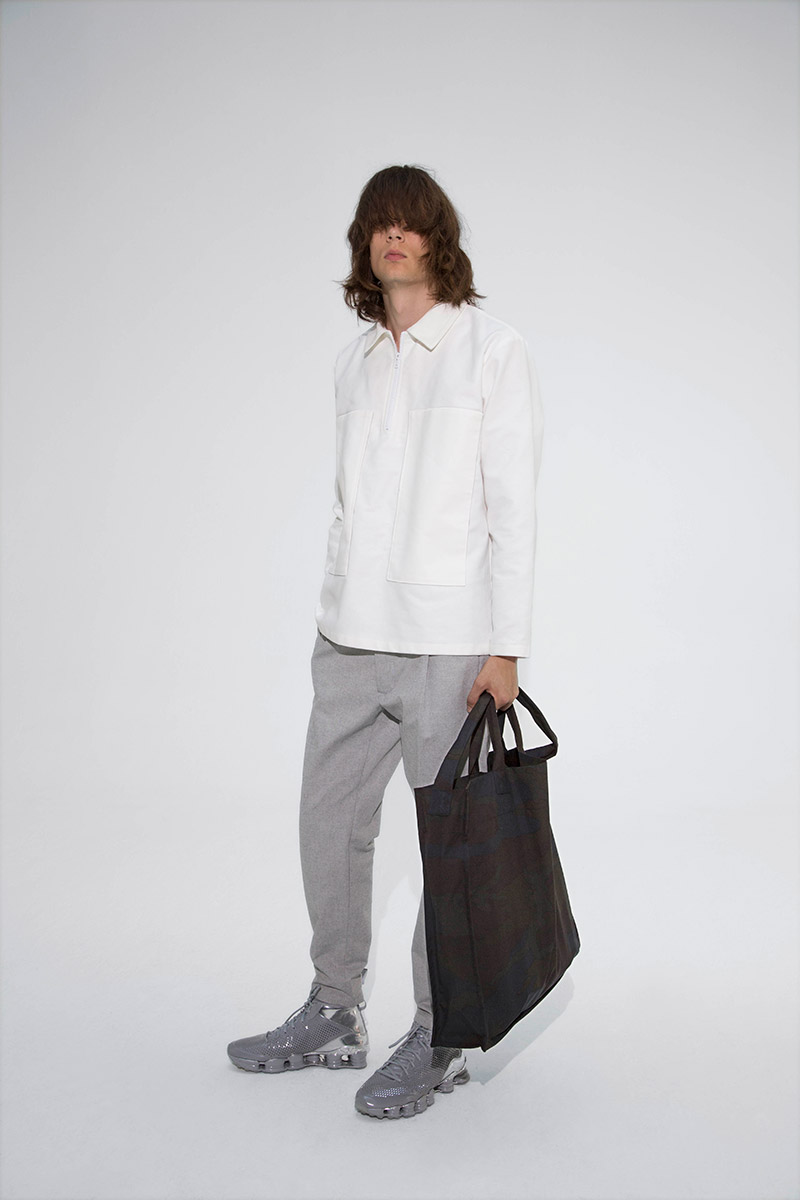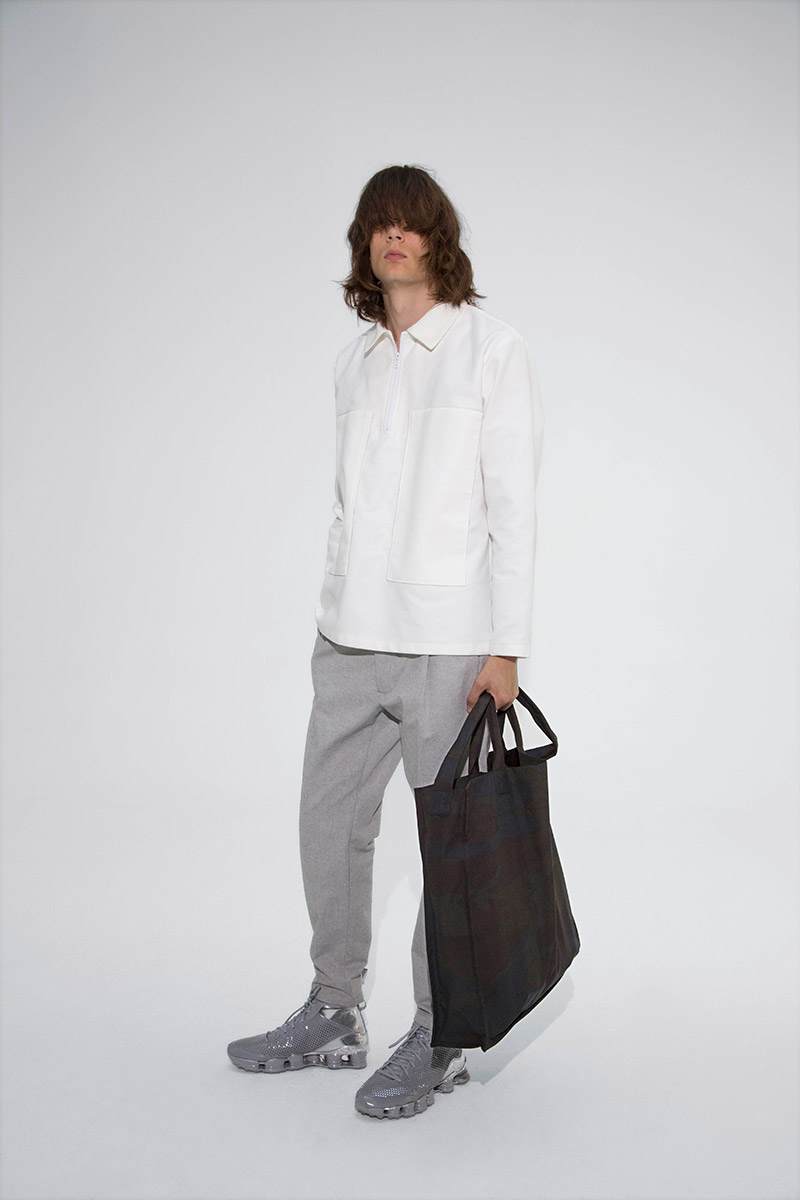 The third collection SUNNEI, by the duo Loris Messina / Simone Rizzo, is the natural evolution of the first two. Their world, in balance between contrasting weights and colors, unfolds in a continuous path. The concept of the brand, is thus enriched of products wearable all year.
Strong of a completely Italian production, based in Veneto, and traditional tailoring through which the contemporaneity is reinterpreted, SUNNEI presents gradually new pieces to complement the classic basics ranging in tissues and evolving from the previous season.
SUNNEI plays with cordura, cotton, chambray and denim with processings such as over-dye color, printing and coating corrosion drip. The palette inculude scales of blue, gray, white and light blue with a touch of red. In this way camouflage embroidery on cotton, is a sort of tribute to Majocchi, historically known for the production of tissues for the army, and partner of the italian brand, which creating embroidered garments, offers a very refined processing.
Bruna Kazinoti, has been chosen to shot the collection, presenting a clean, contemporary series for a cosmopolitan man with no age or size. The SUNNEI man indeed wears a sober quality and for his pleasure.
For the Spring/Summer 2016 SUNNEI presented forty-one pieces during Milan Fashion Week, at the top and eleventh floor of Blend Tower, a basic space and covered of simple windows, overlooking Piazza IV Novembre. The city becomes decoration of the abstract space in which twelve urban men, the SUNNEI models, roam casually wearing the collection, with Nike shoes and Retrosuperfuture glasses, ton the sound by My Panda Shall Fly and XIII.