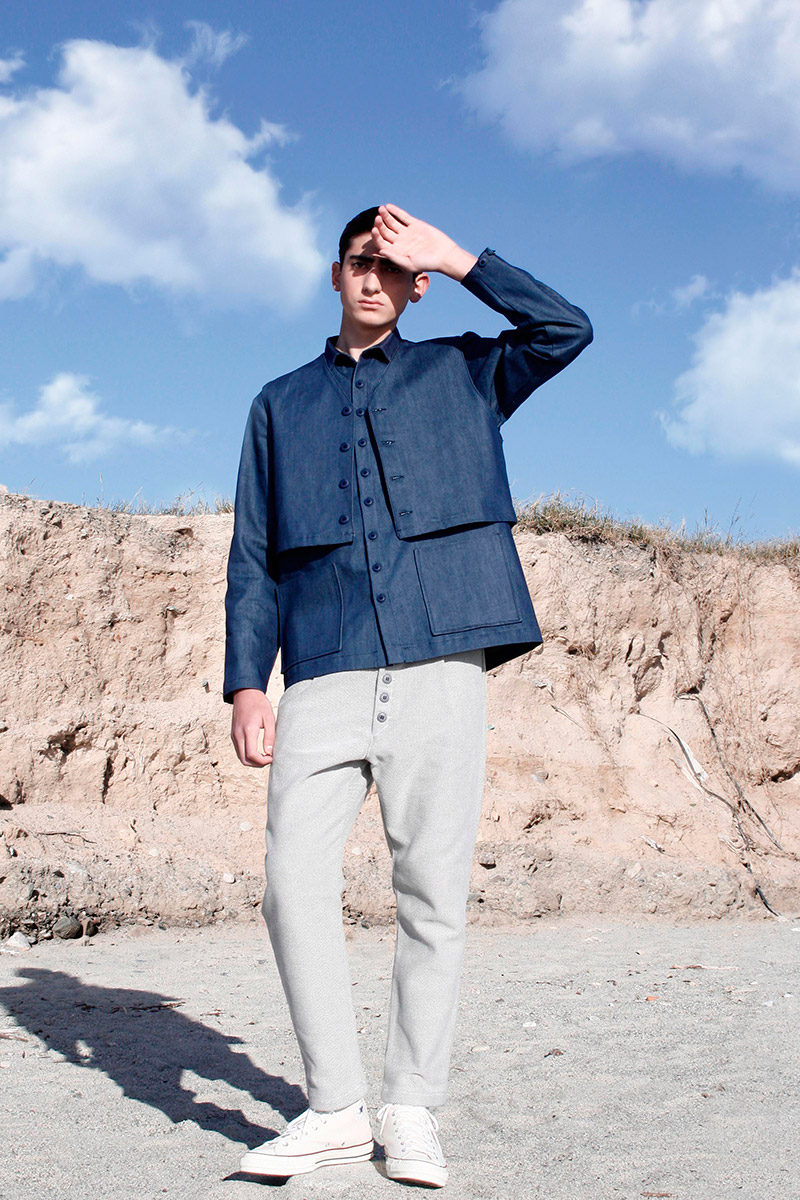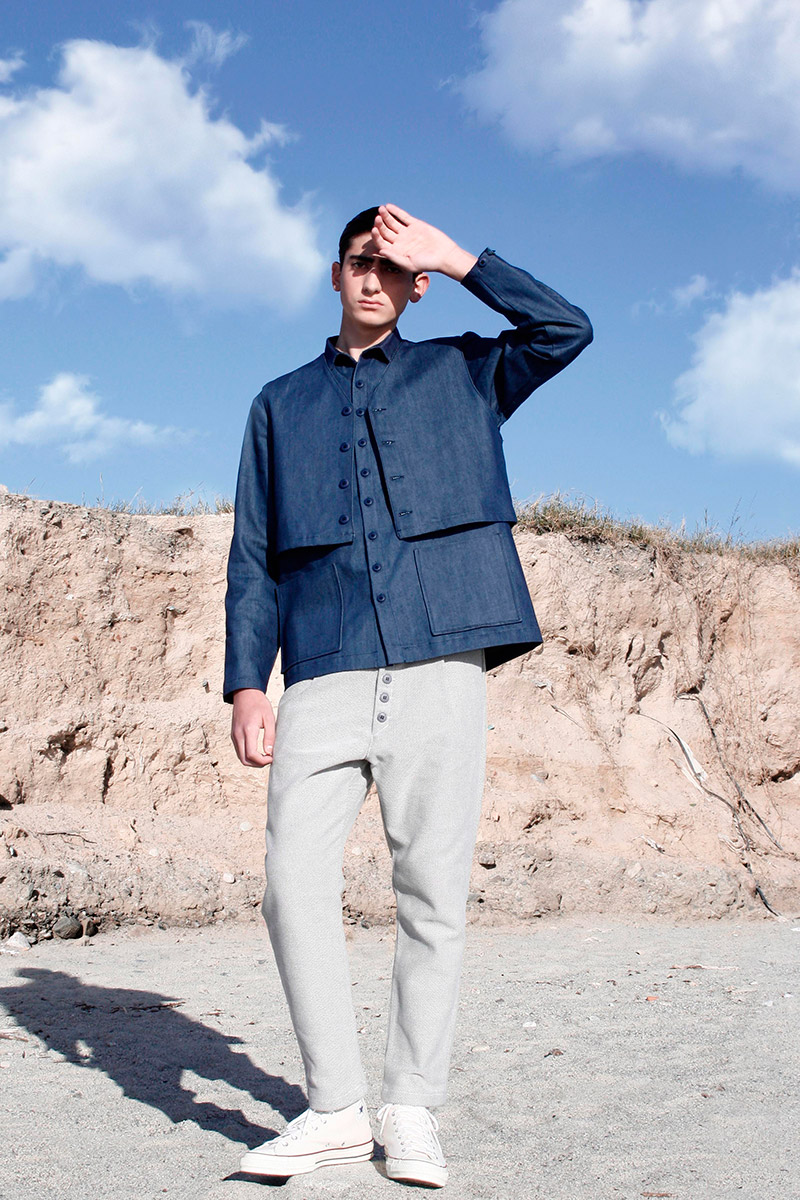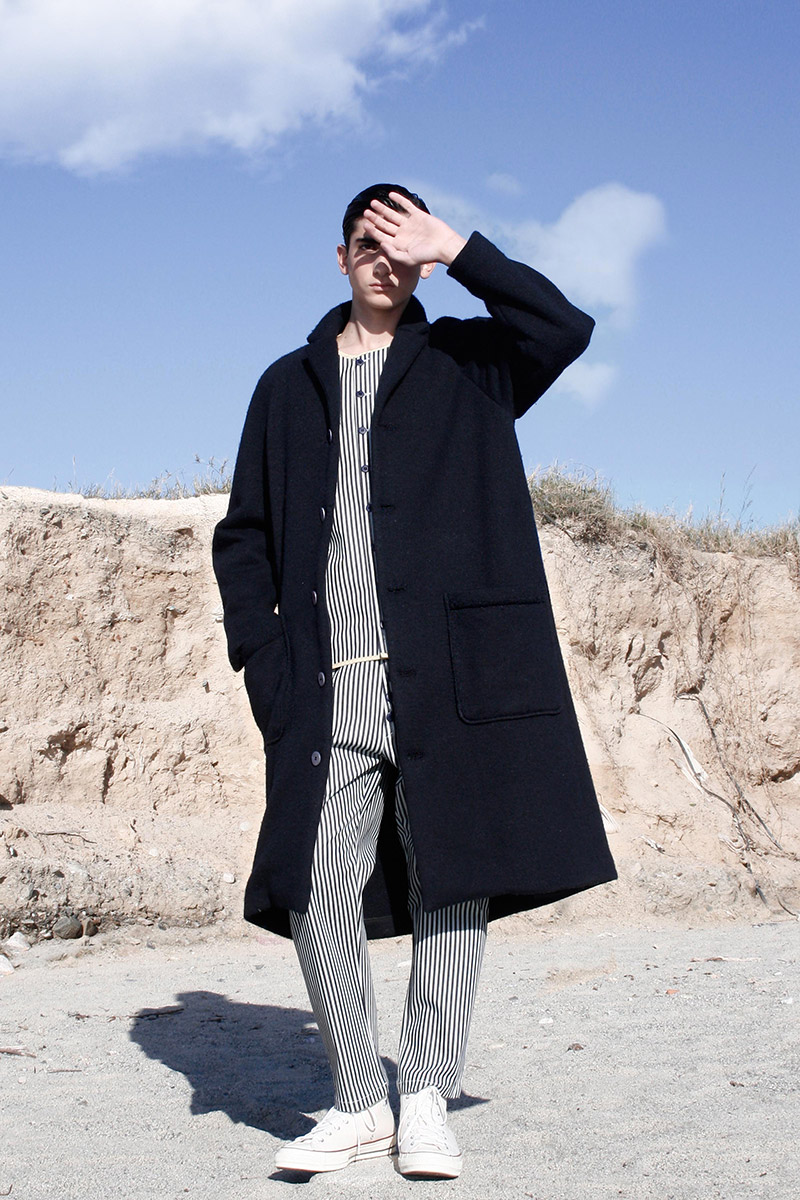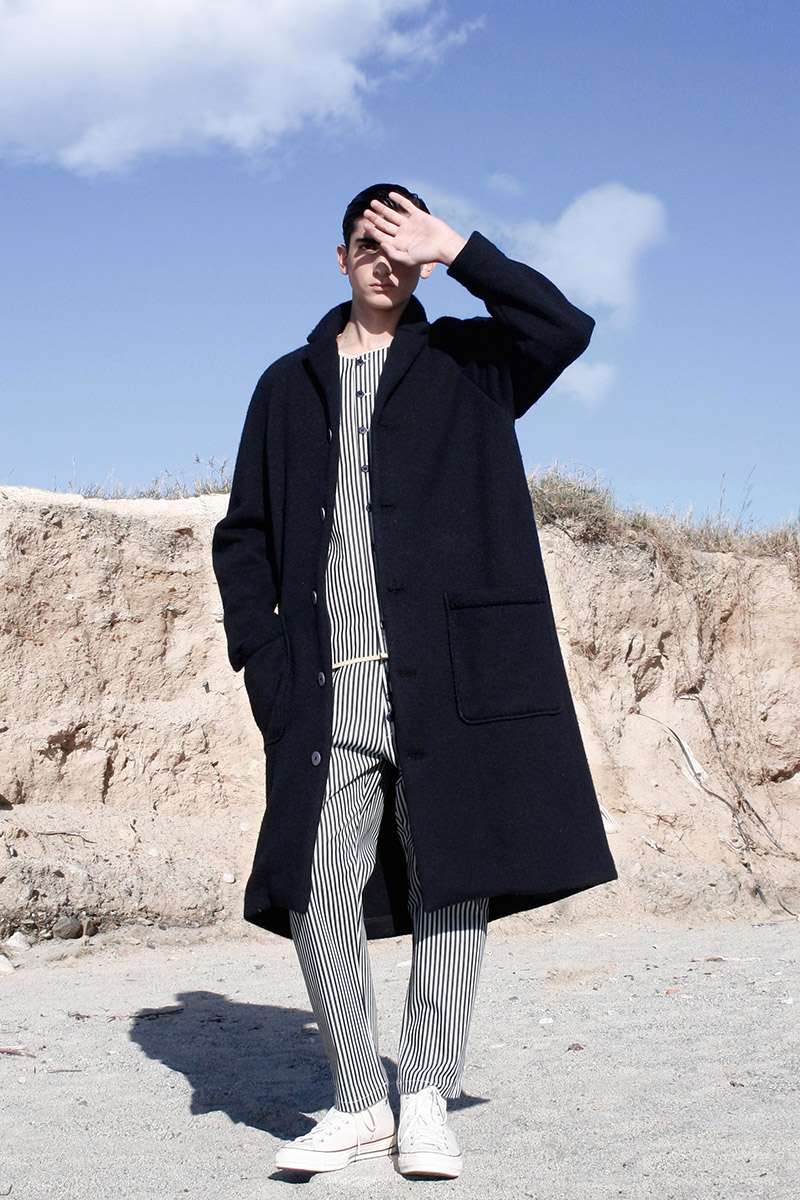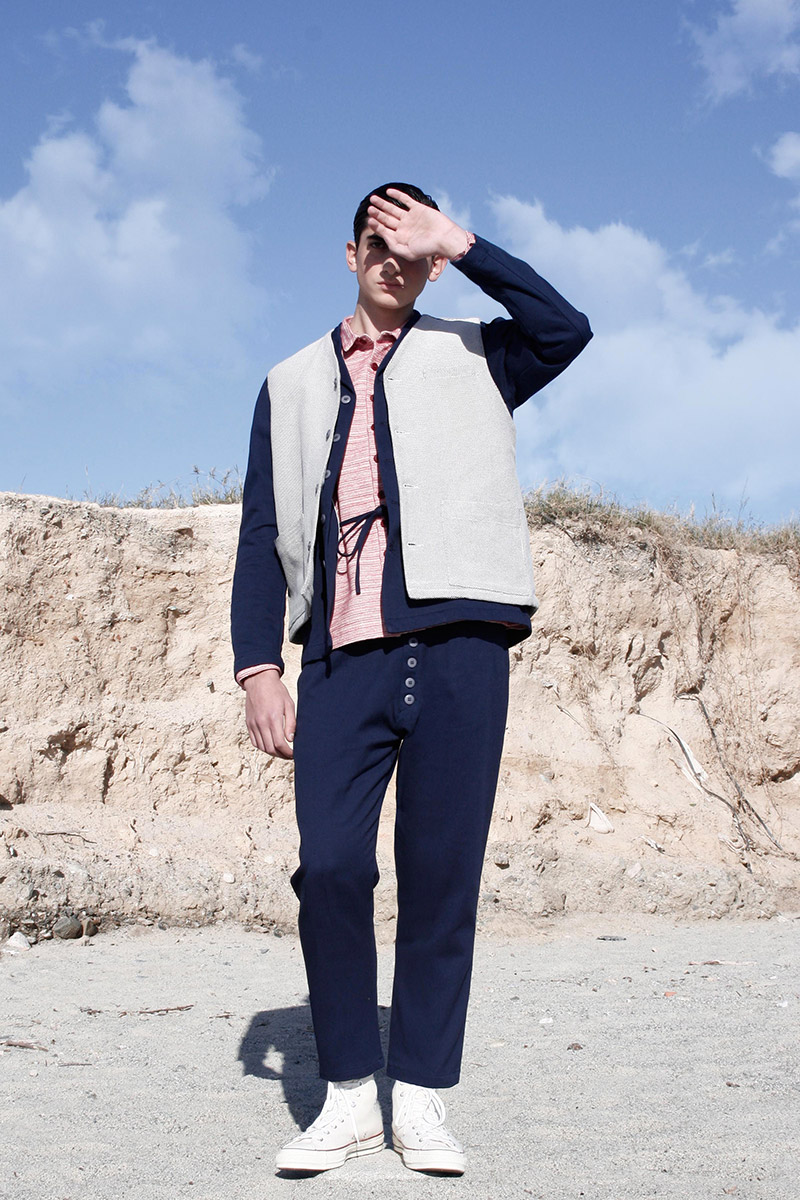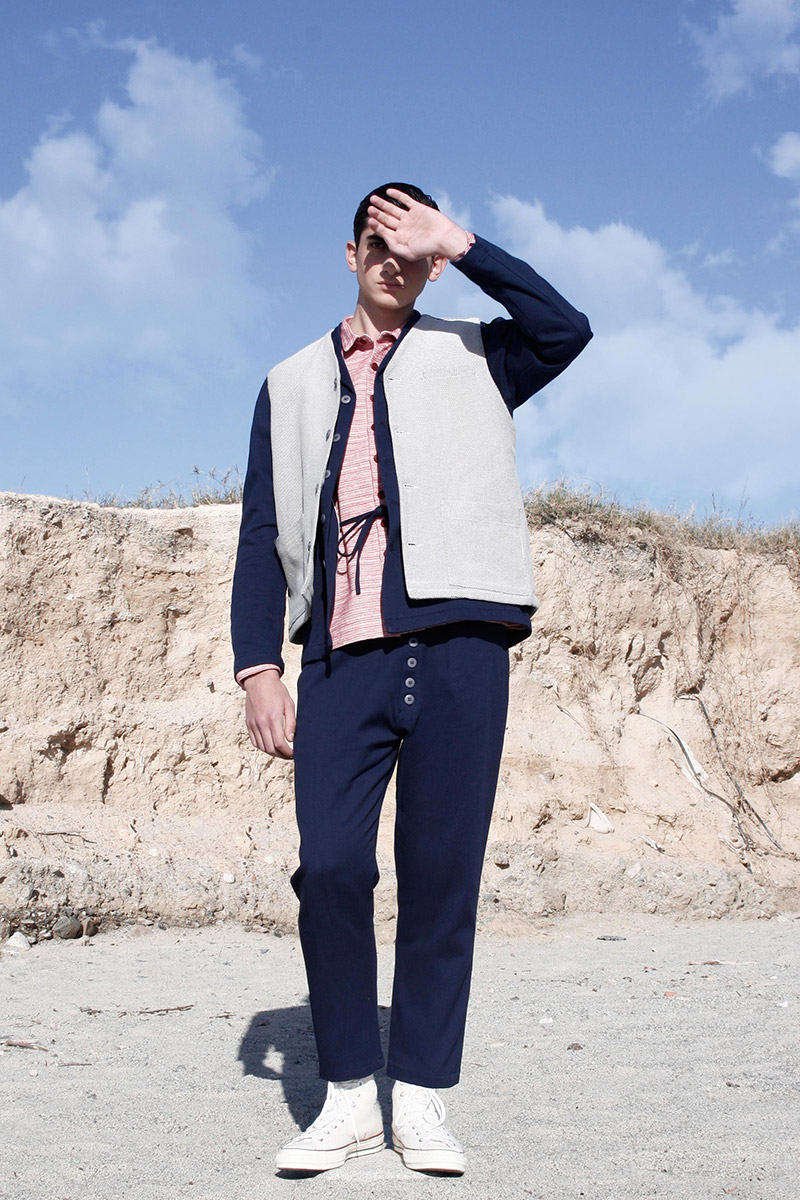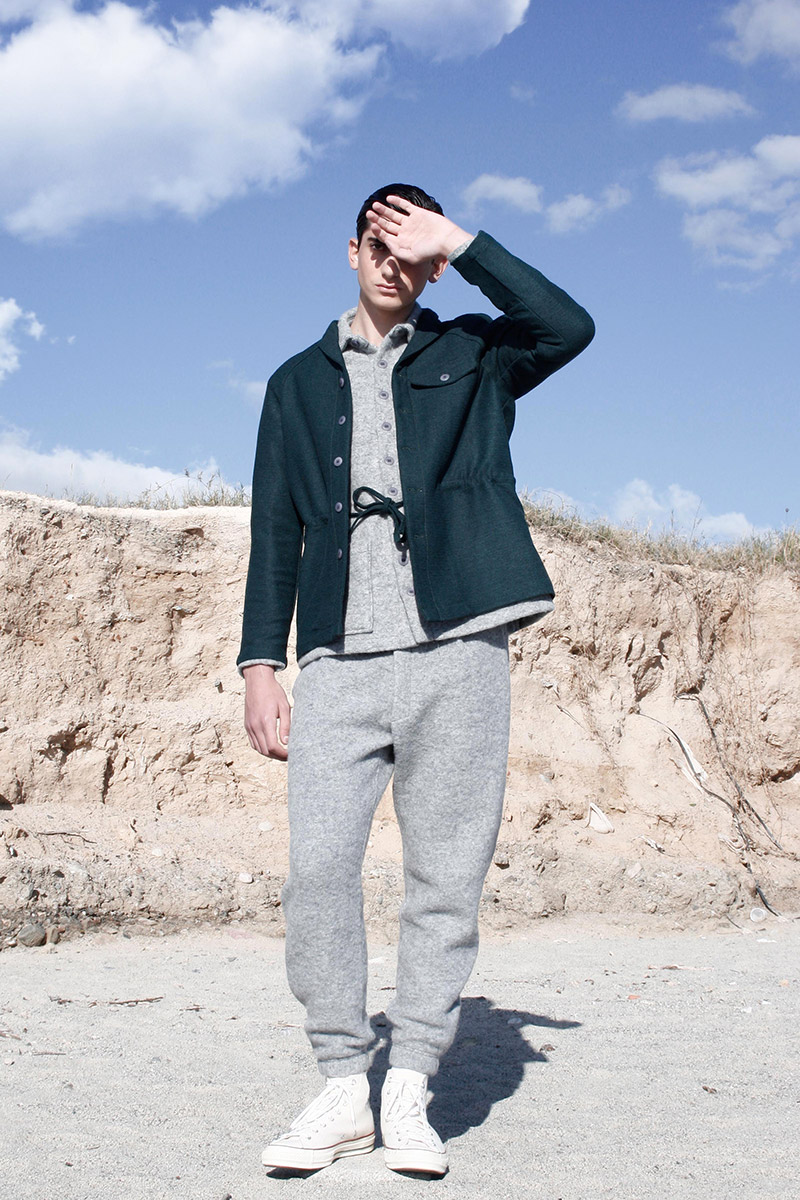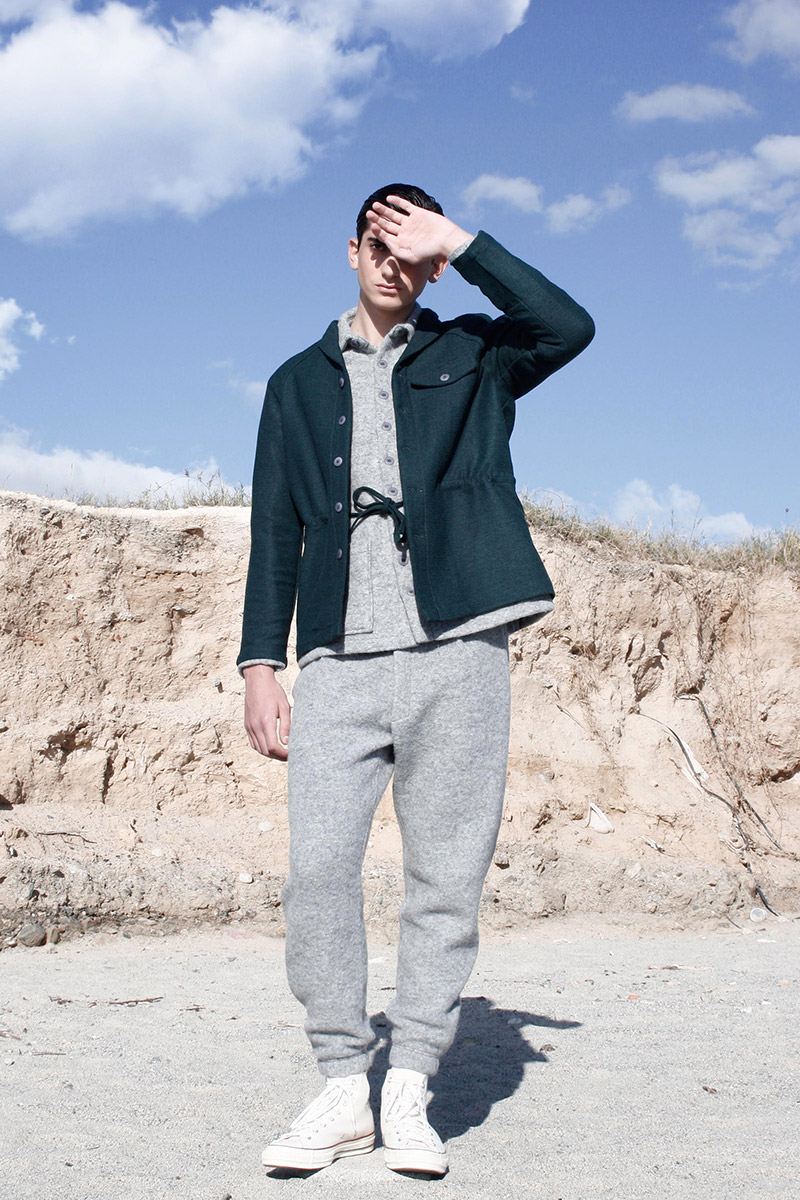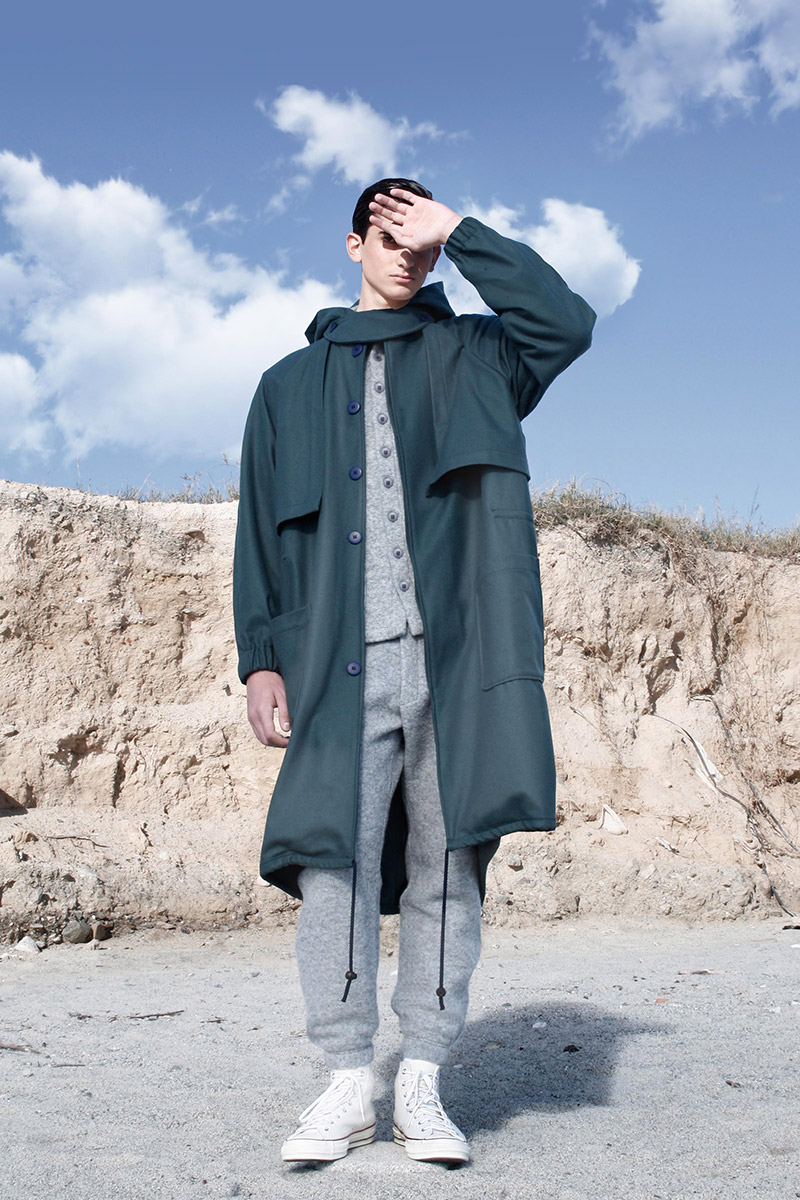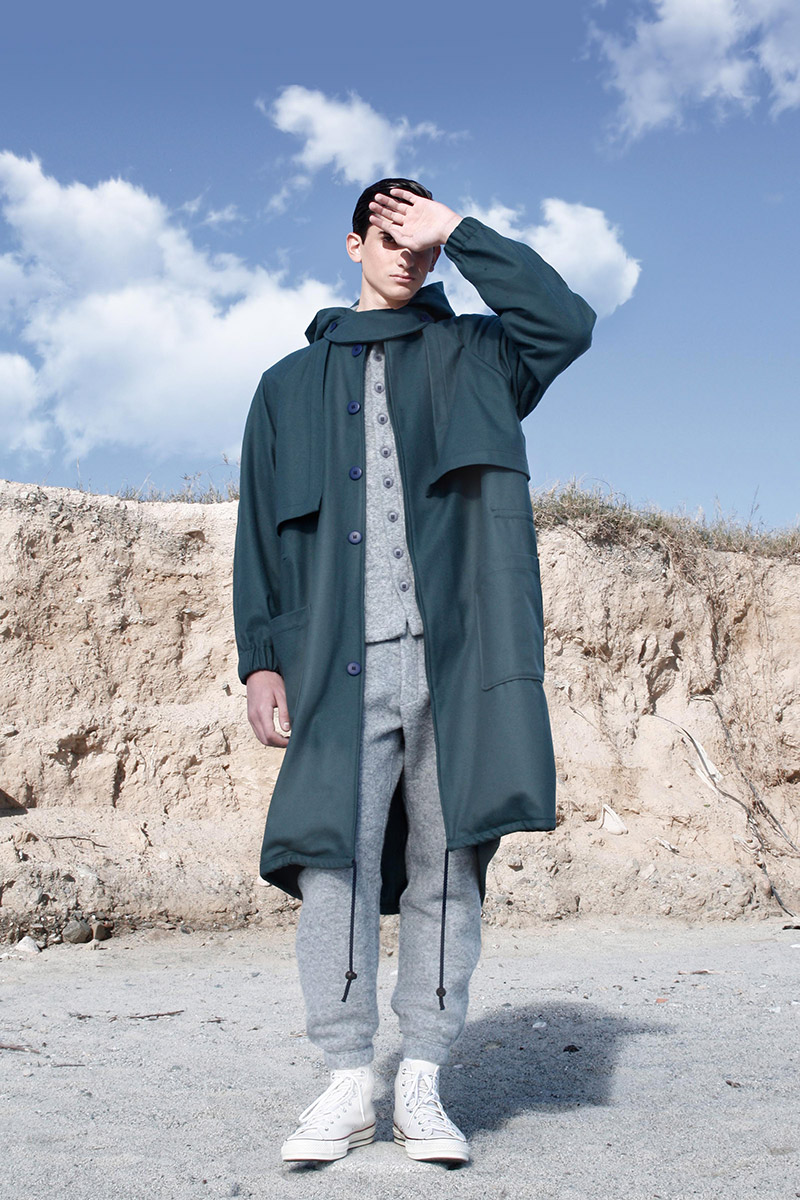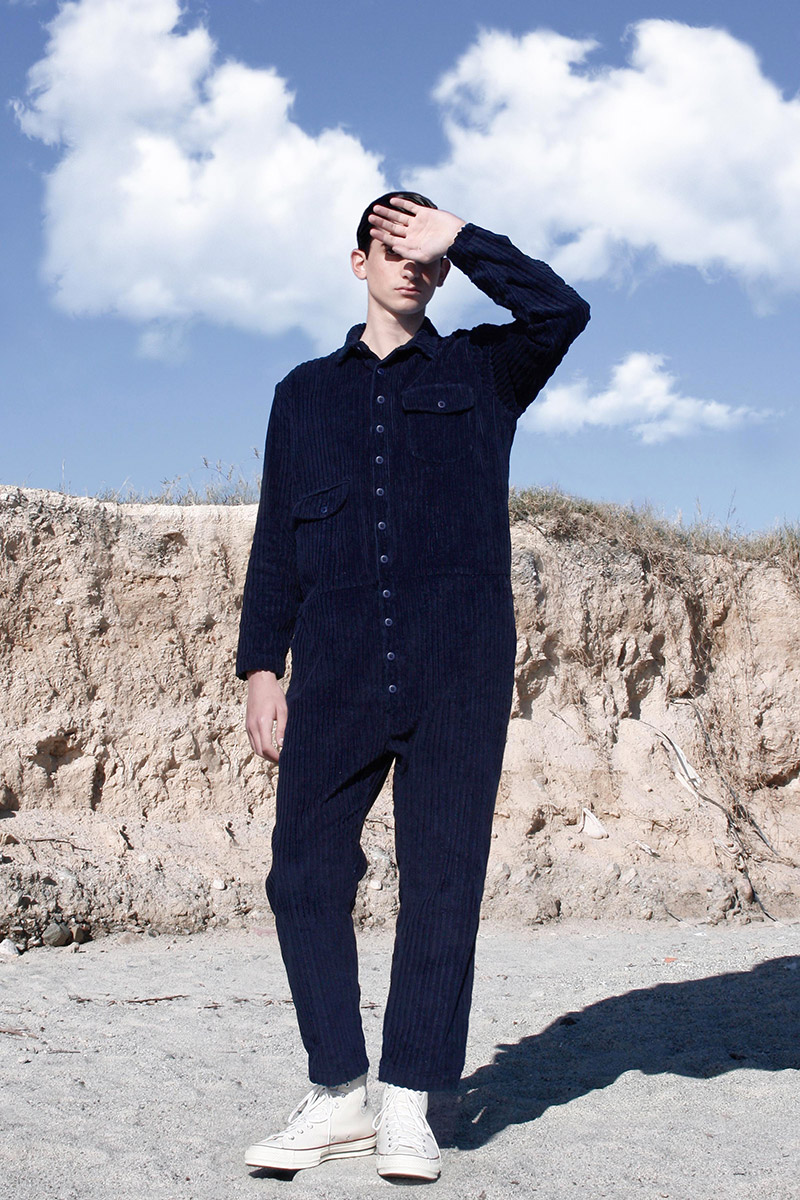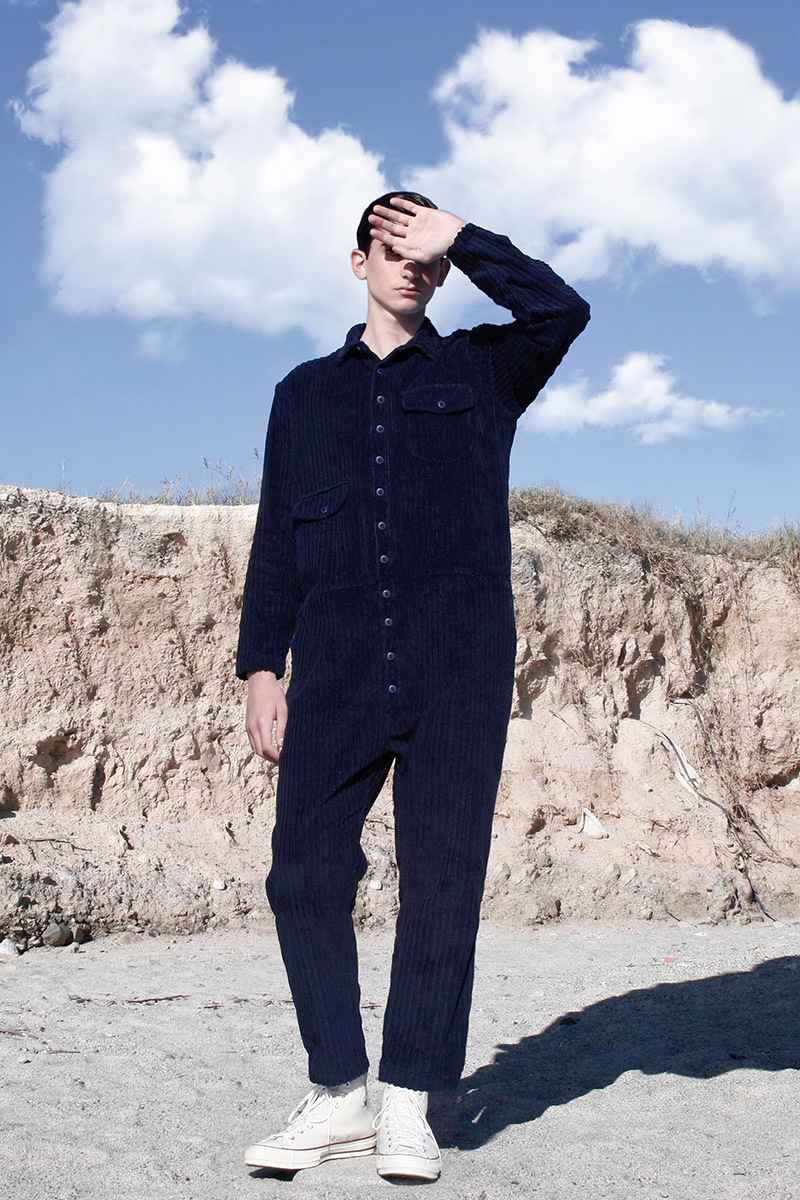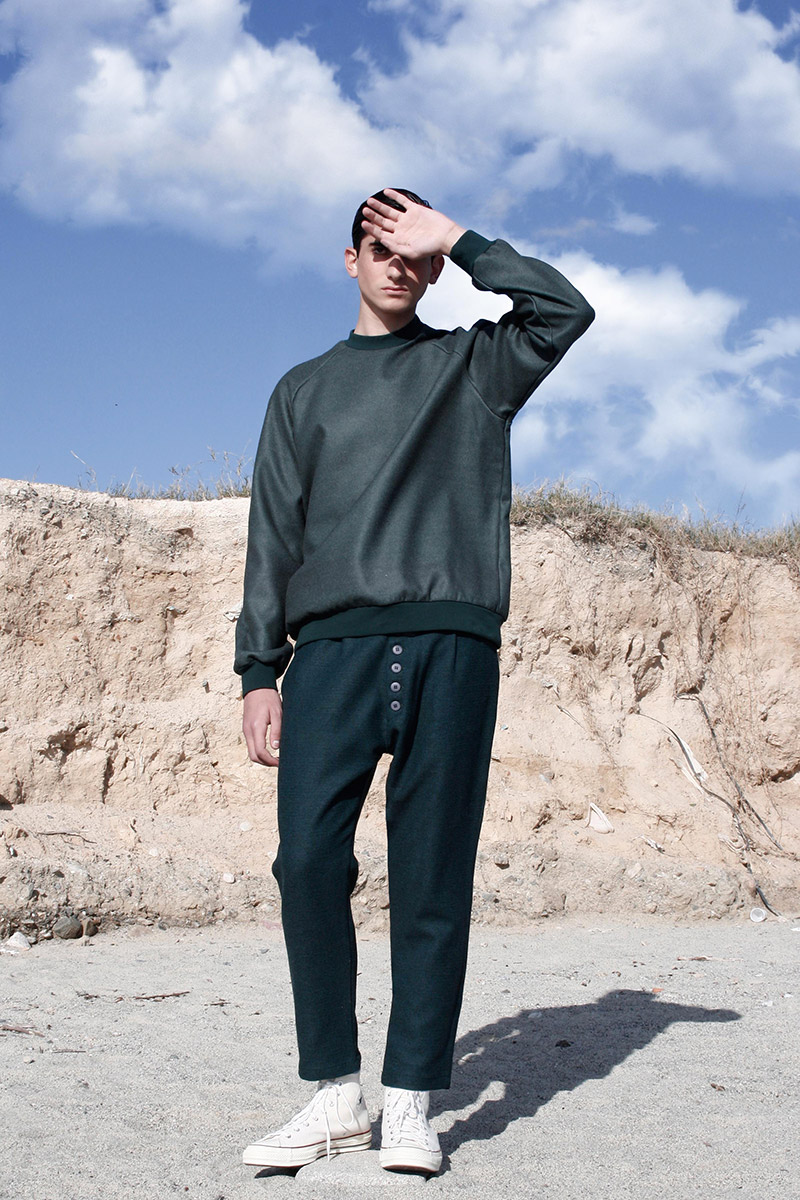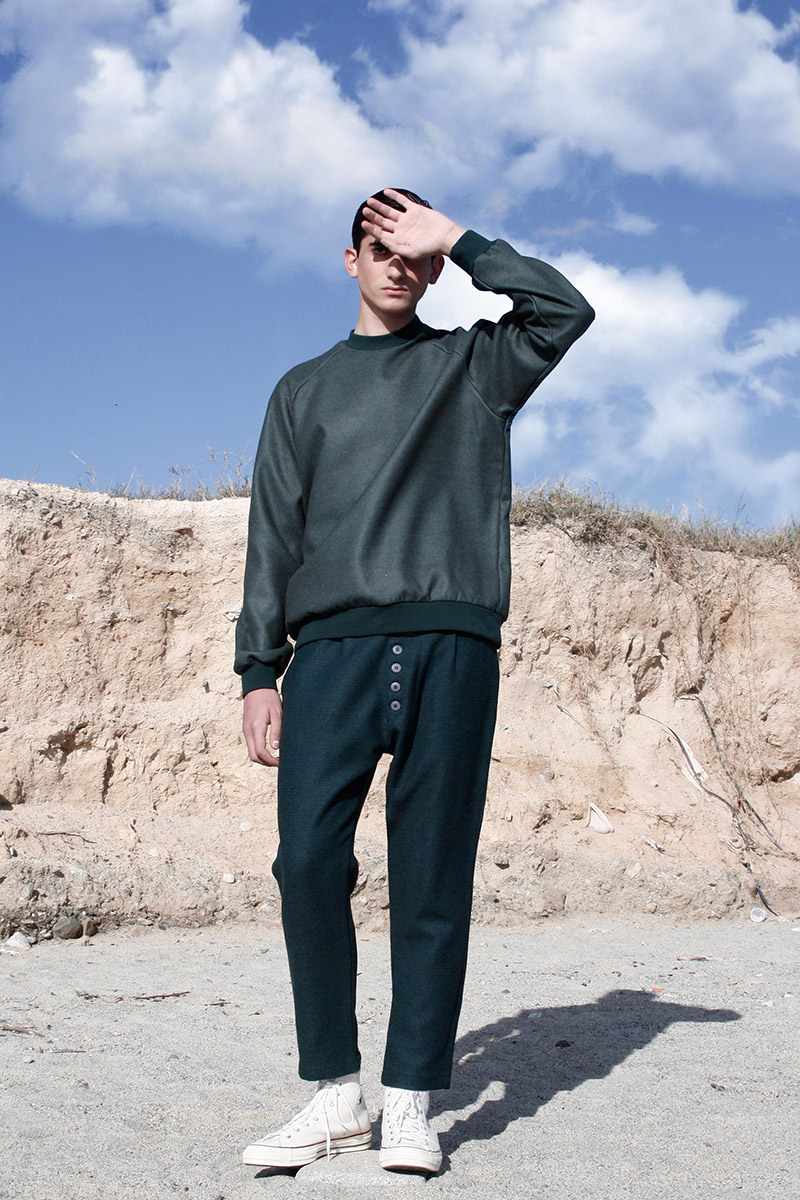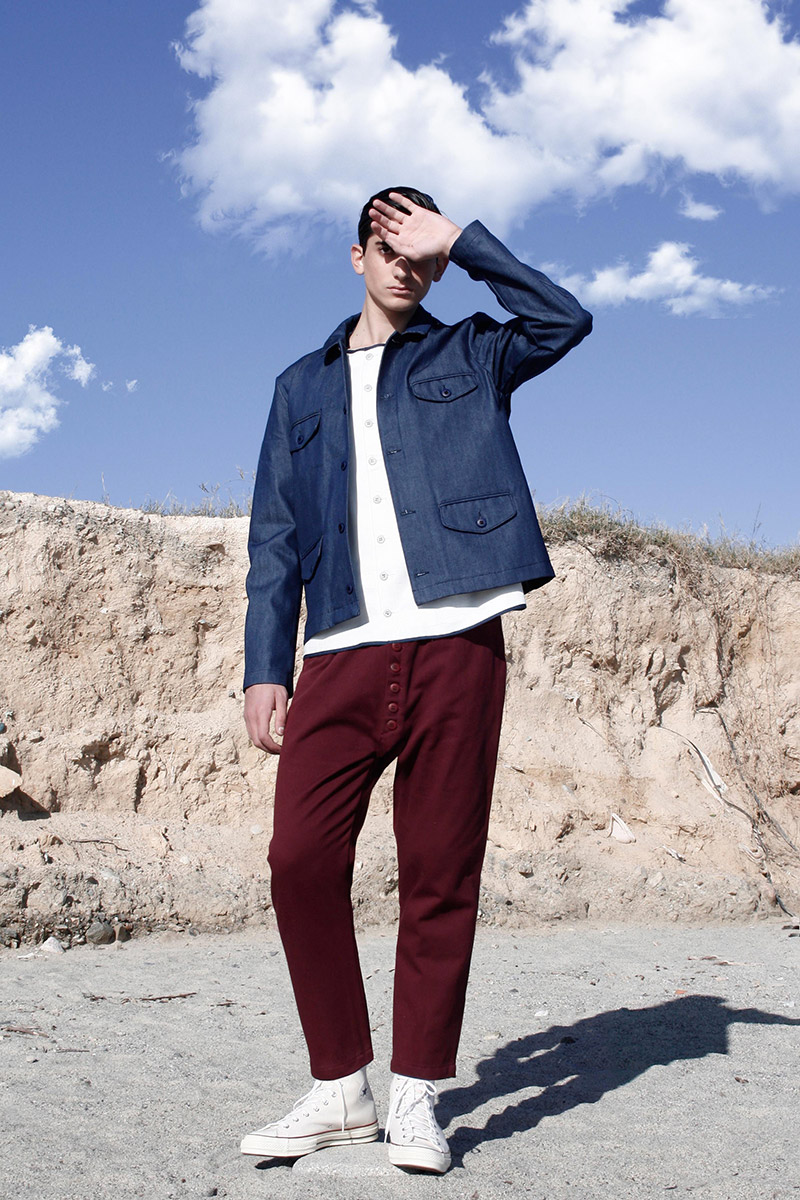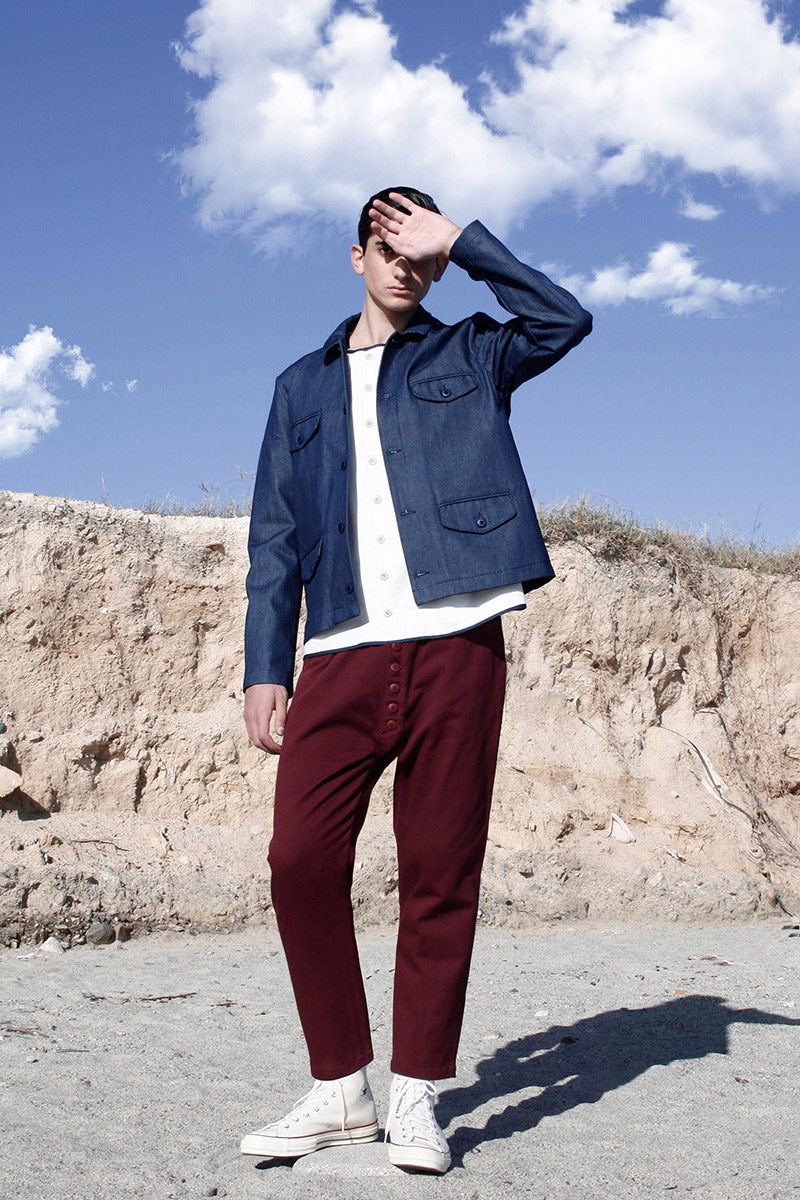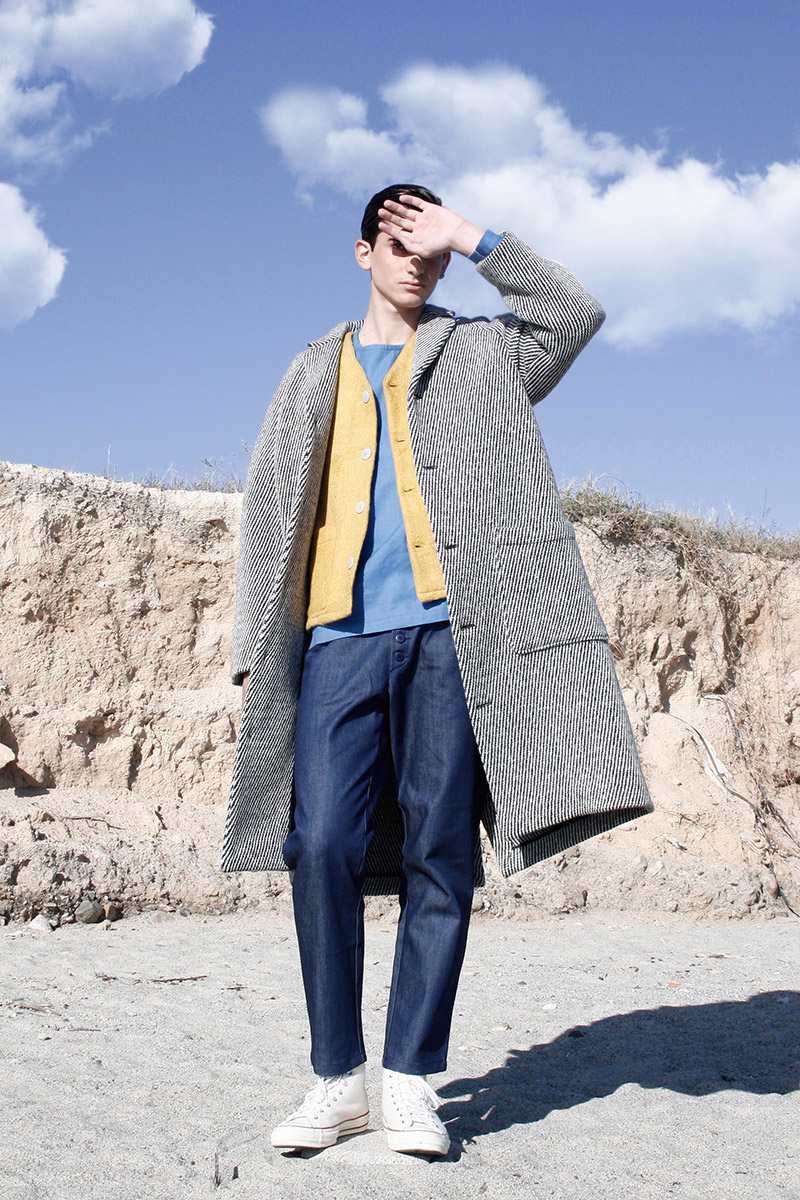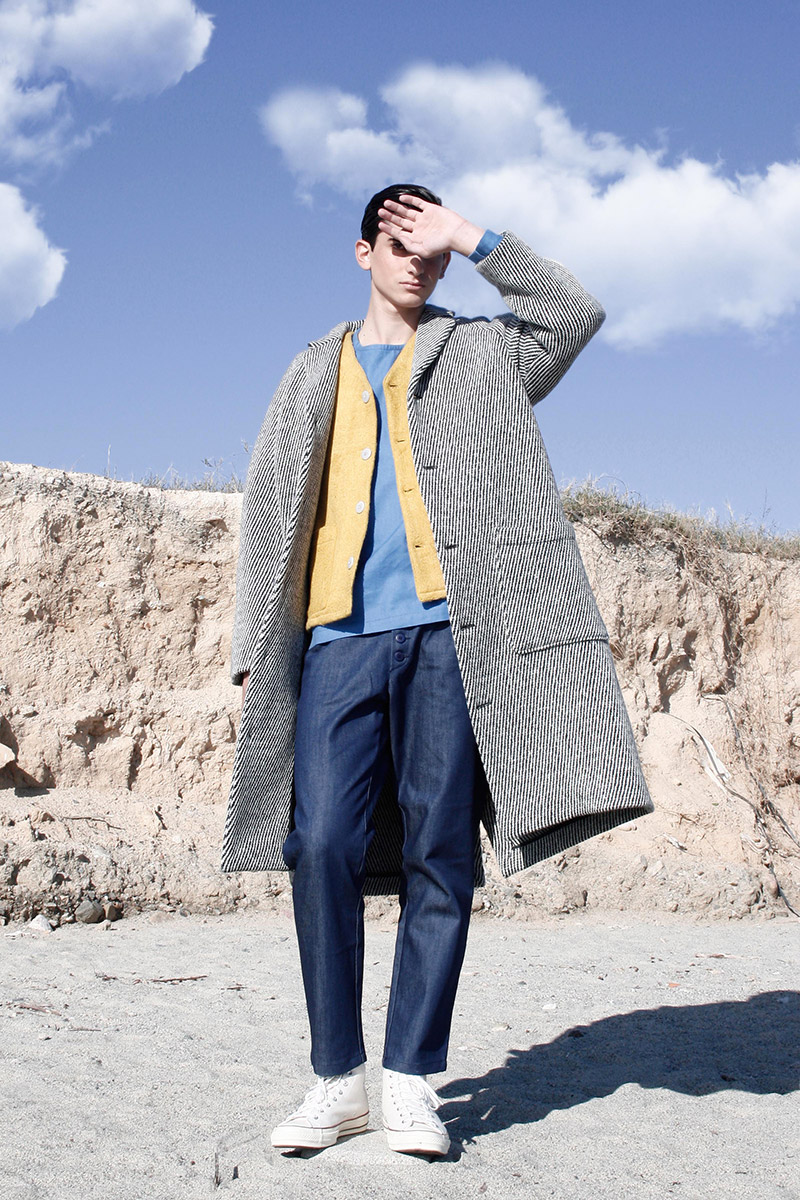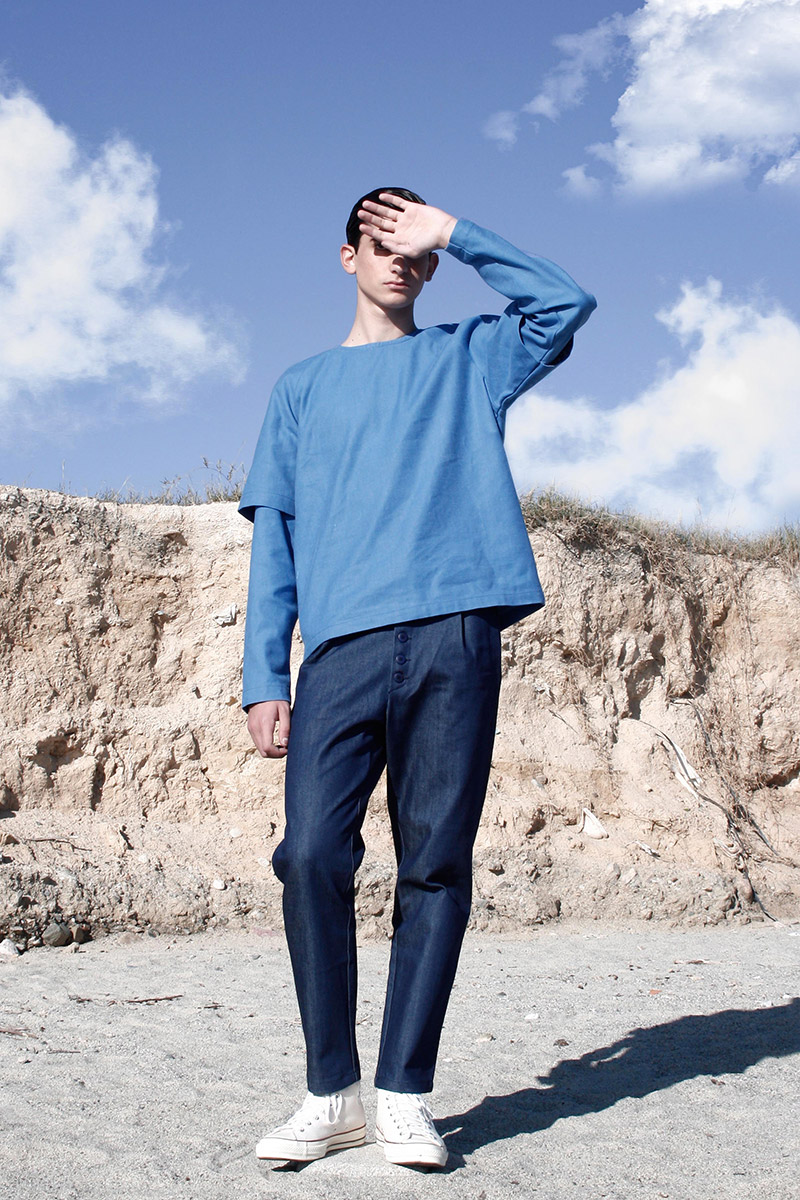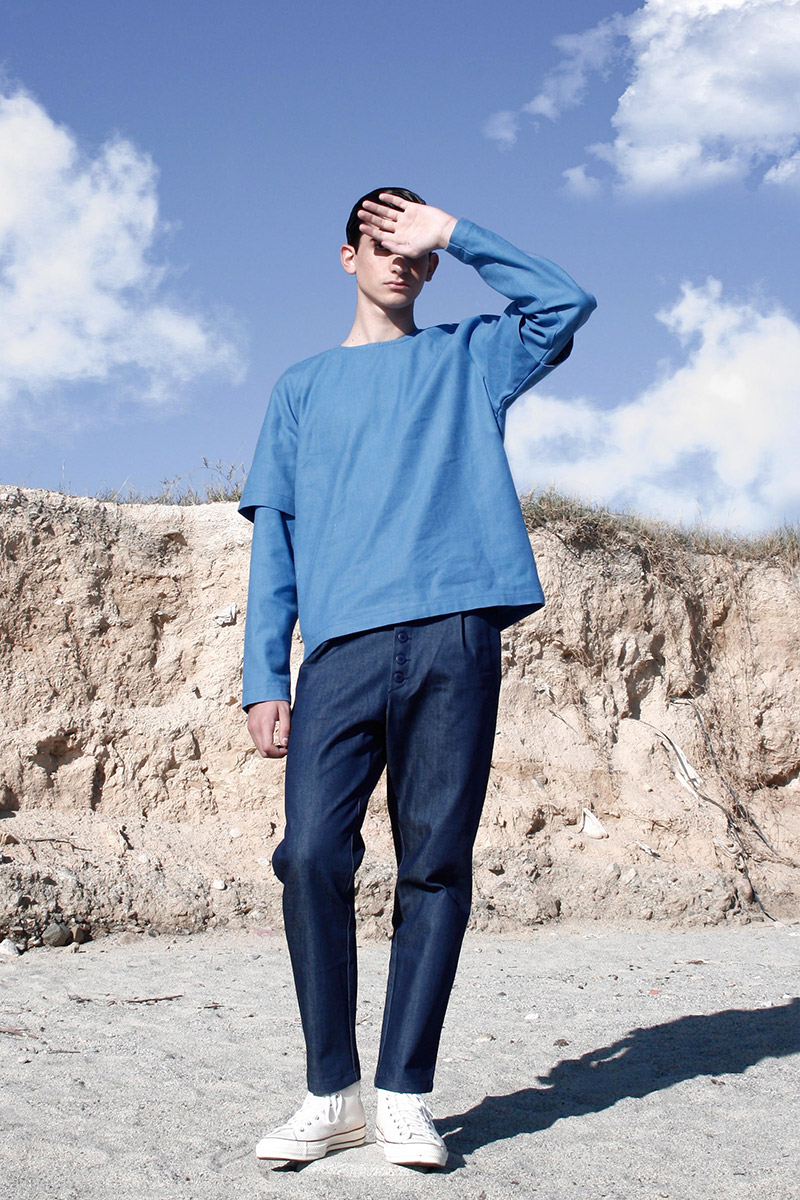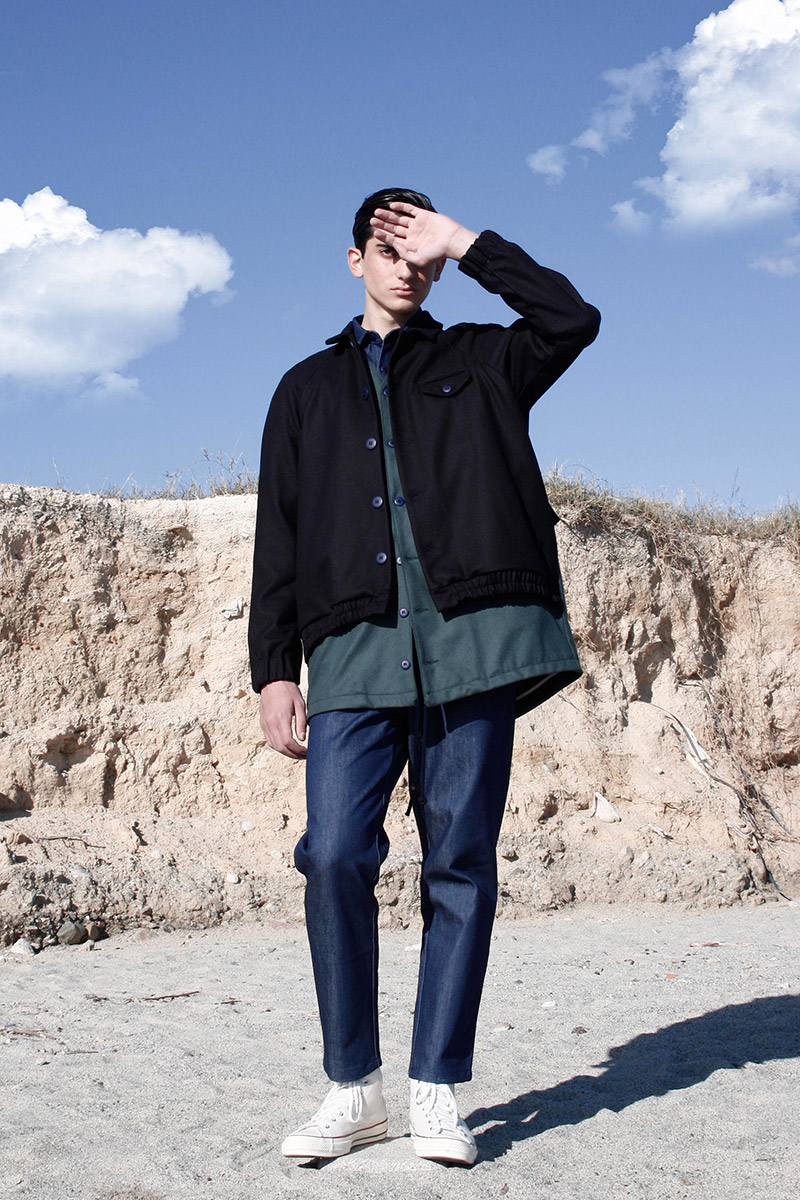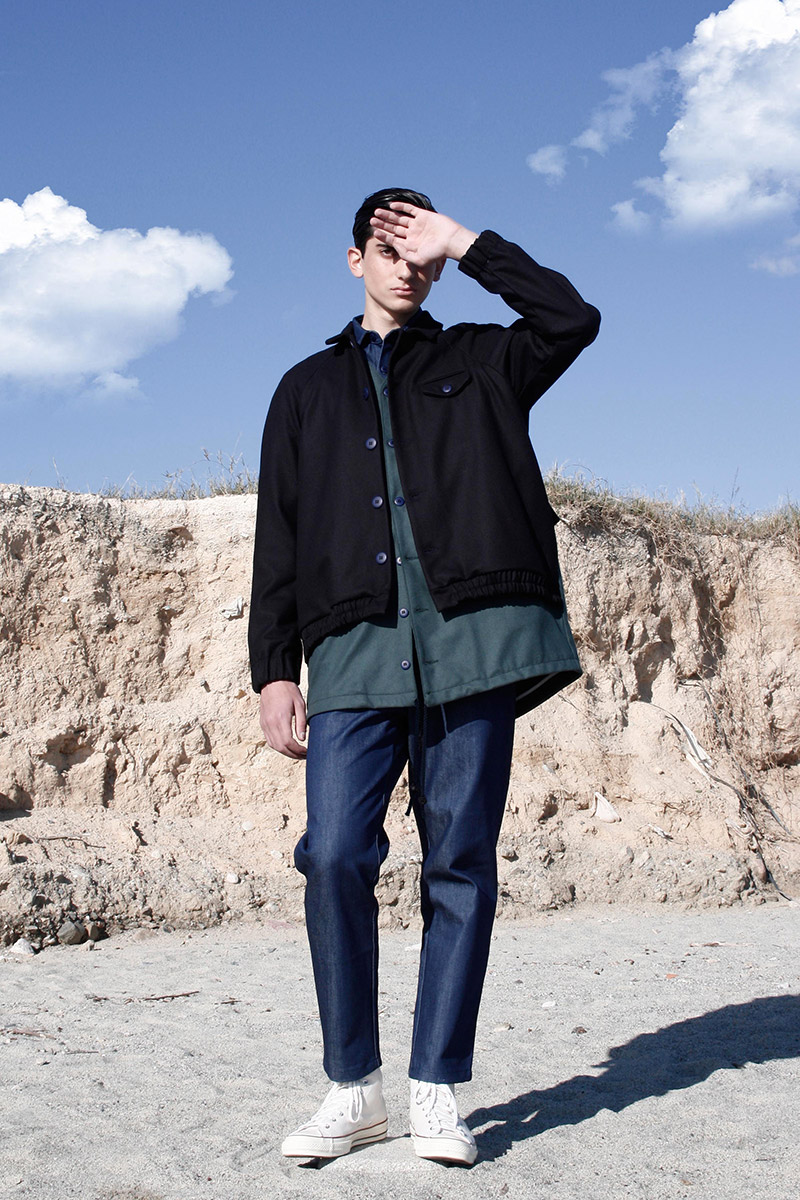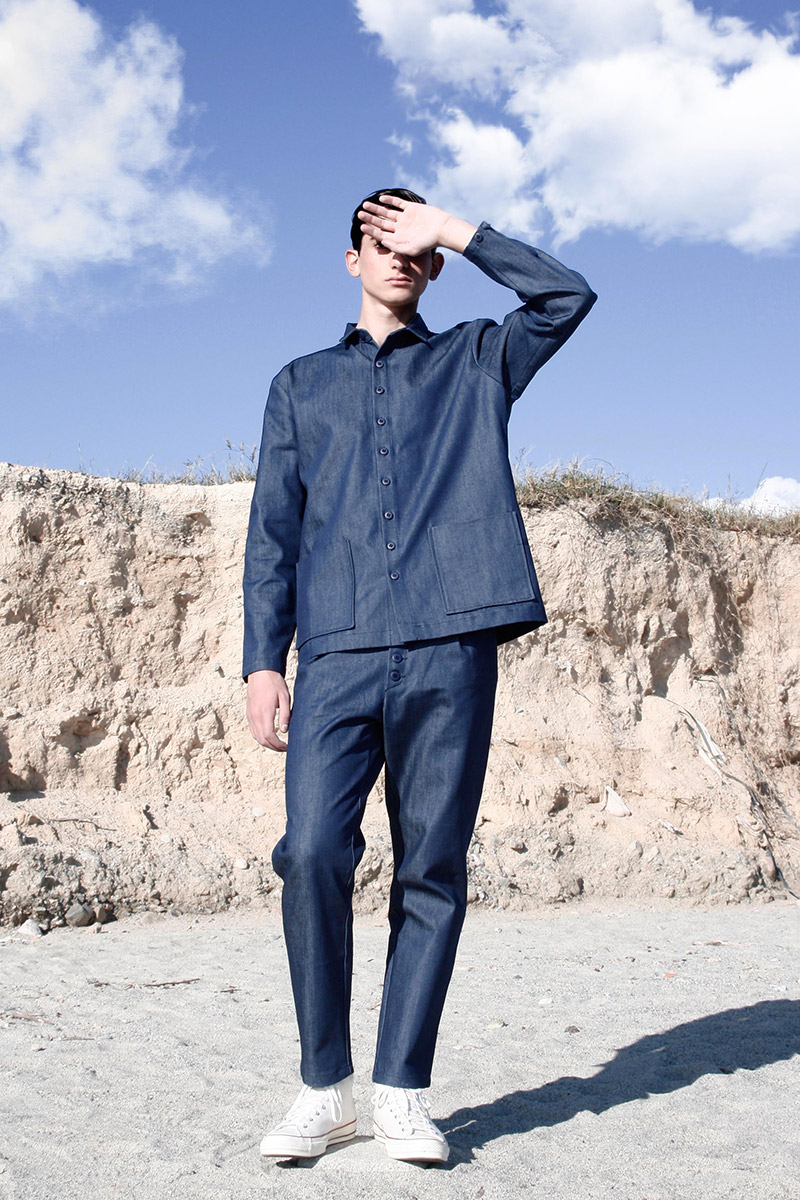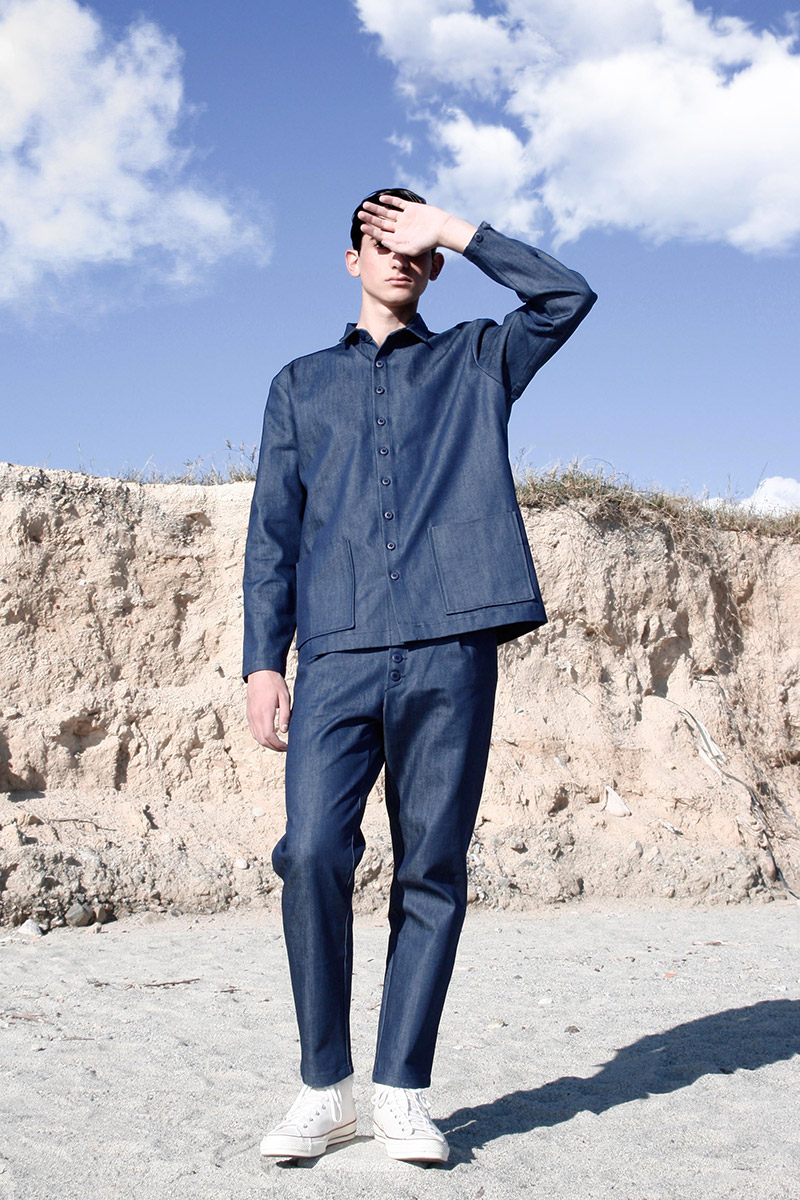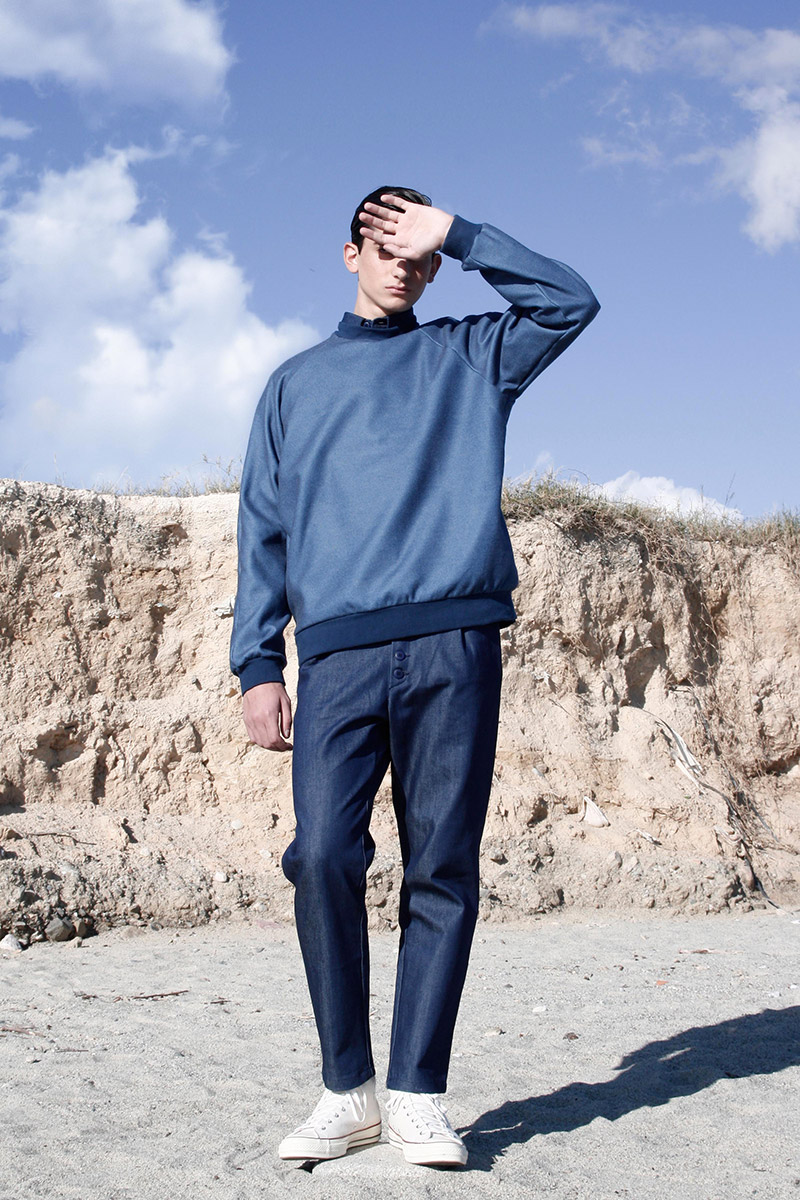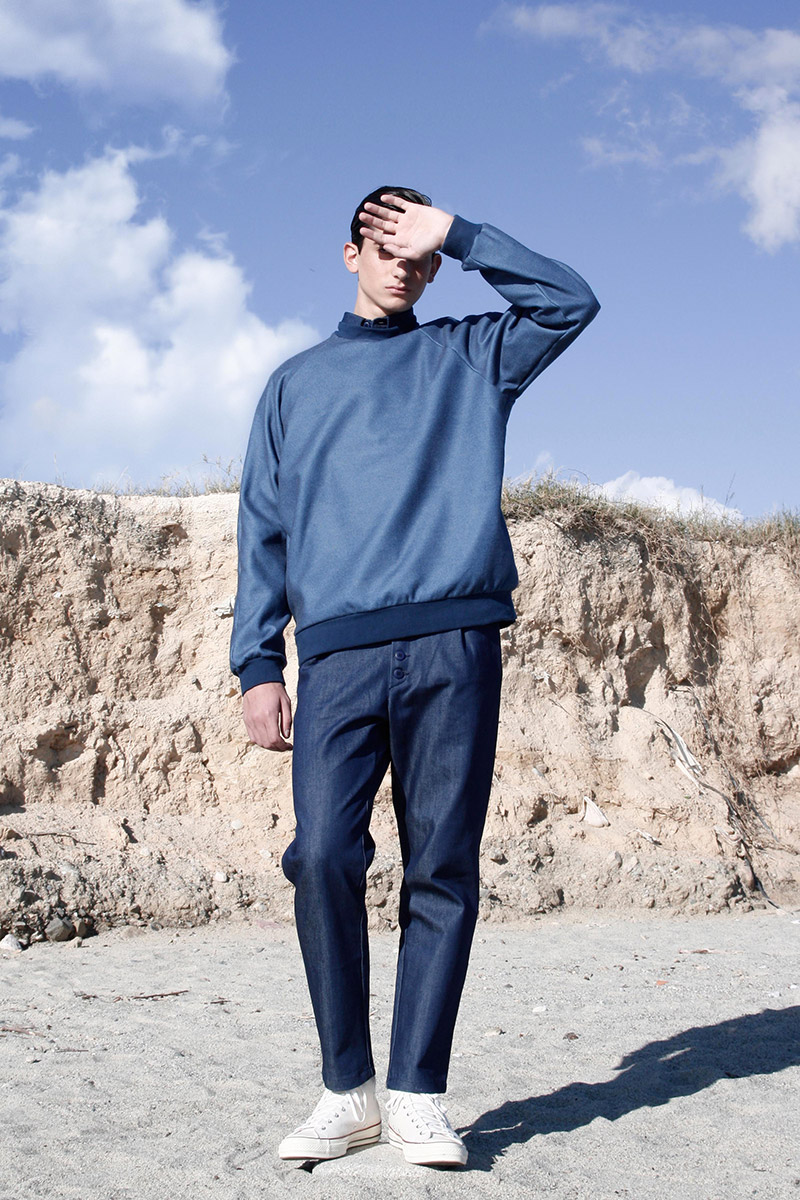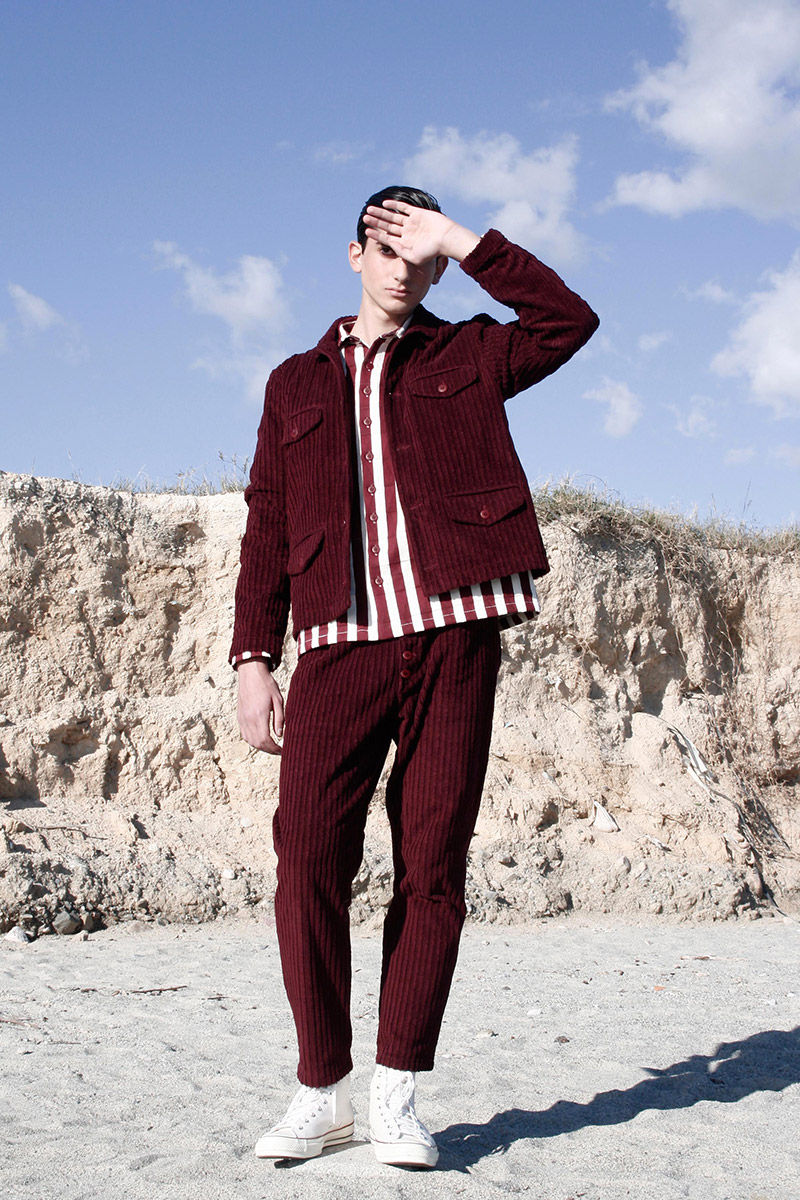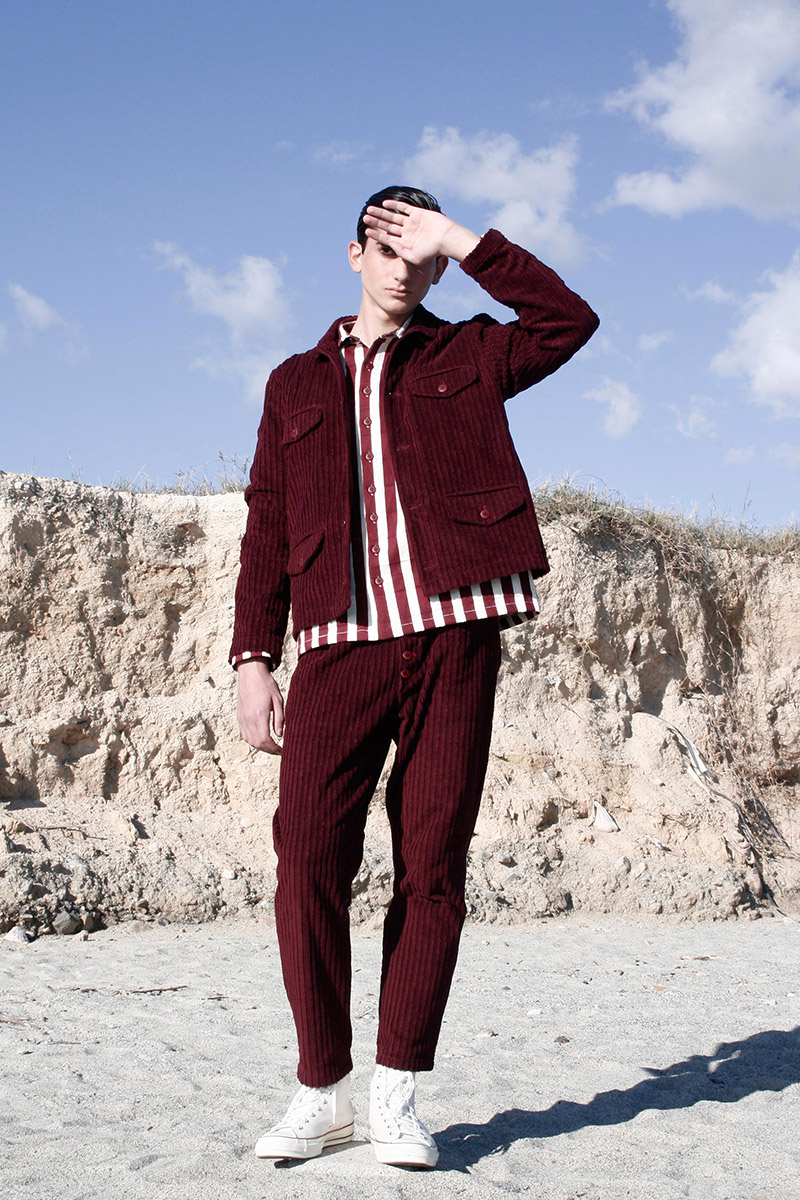 The creative duo SUNNEI launched a wider second collection, rich of refined fabrics and followed a diversified color palette. The theme of this Fall/Winter 2015 collection is the "clash". Contrast meets the balance of shapes and colors. The denim collides perfectly with the warmth of the burgundy velvet, the softness of the coats works over structured, unlined, compact suiting. Classic garments revisited with a modern twist, the clothes are pleasant to the view but mostly comfortable when worn. The regular cut shirts are composed by doubled cottons while the selvedged denim find their particularity in striped patterns.
The dark greens, burgundy and blue, opposed to the greys and yellow, deliver a substantial message, while the manufacturing of the garments offer a tactile experience.
Photos: Amandine Paulandré
Model: Riccardo M.