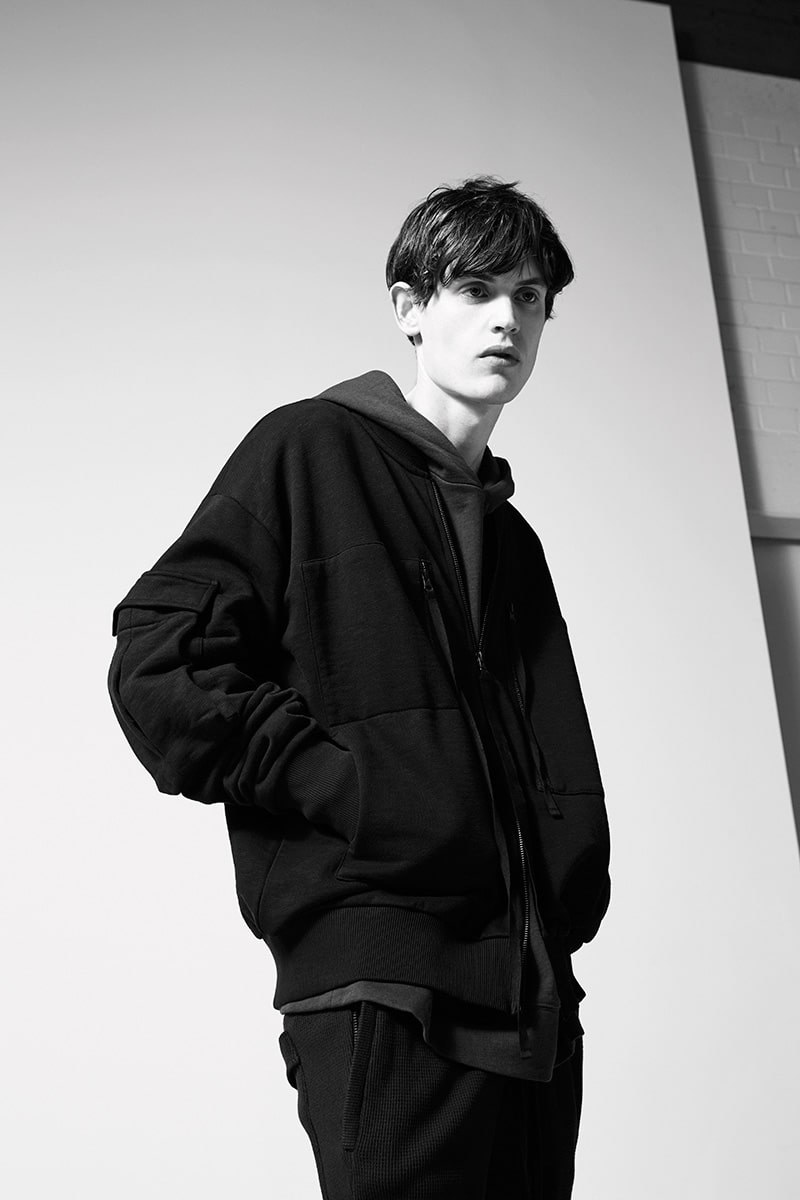 Let's paint the town…. Well, as the lovely vivid colors of spring settle in, how about instead we paint it black. As we slowly un-cover and un-dress during the spring, what can more teasing than a healthy dose of sartorial restraint. As the European heat is turned up, inexplicable Hawaiian floral patterns, neon tracksuit demons, skimpy speedo's and unforgivable baggy zip-off cargo shorts, tend to re-surface again. To each their own, but there is nothing wrong with covering up a little here and there. So, for all of us, not-so-keen on the spring collections' quirky and colorful offerings, instead we like to suggest a more understated pre-fall take on things.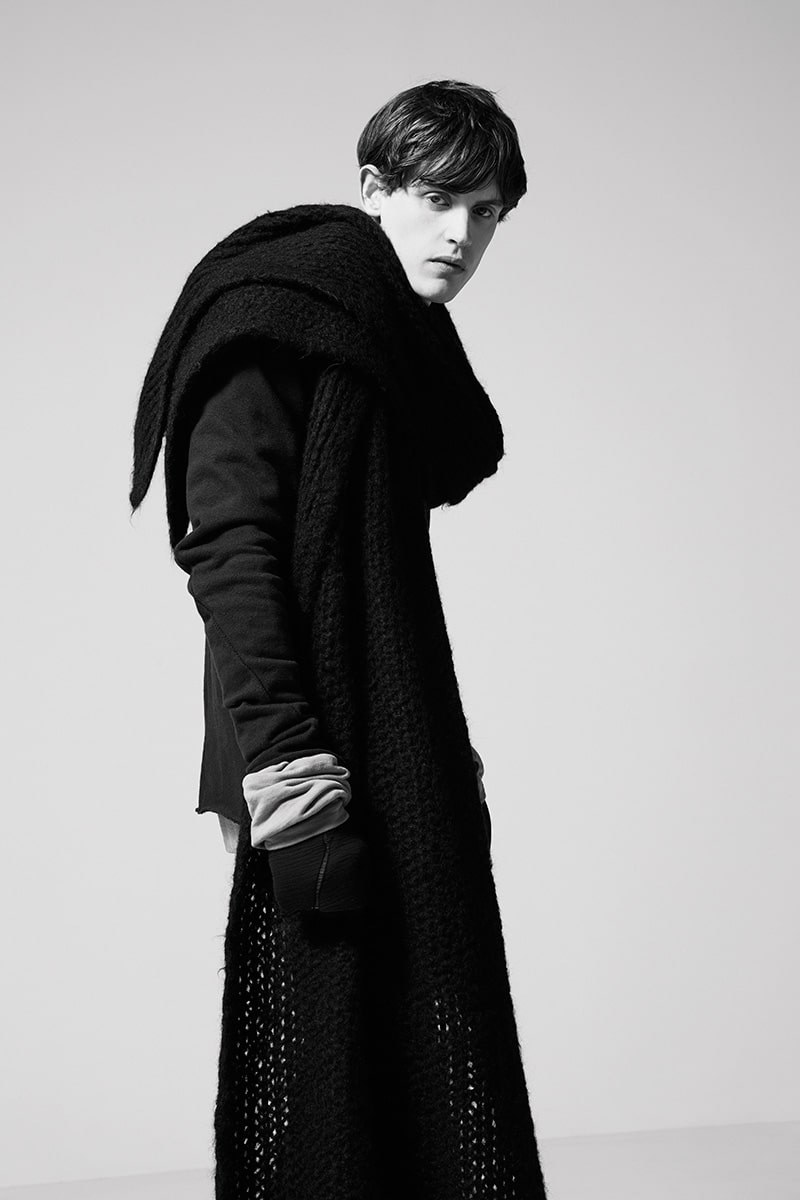 Hannover-based outfitters thom/krom are relatively new to our pages. Kept under the radar intentionally, not much was known about the concept behind these natty jersey crafters. The captain of the ship, Mr. Thomas Kromik, easily is one of the nicest people we met this past winter season. Thom is a powerful self-starting, honest and introspective individual. He truly carries his heart and passion on his sleeve. No copy-pasting here, but calm seasonal design, from an understated studio, with a small but devoted team.Thom's creative right hands, fresh young blood Wiktor & the knowledgeable Martina plus a loyal inventive sales director, Didier, make for a super efficient entity. In the casual conversation below, which looks shorter on paper, then it factually was in real life, we un-ravel what makes thom/krom tick.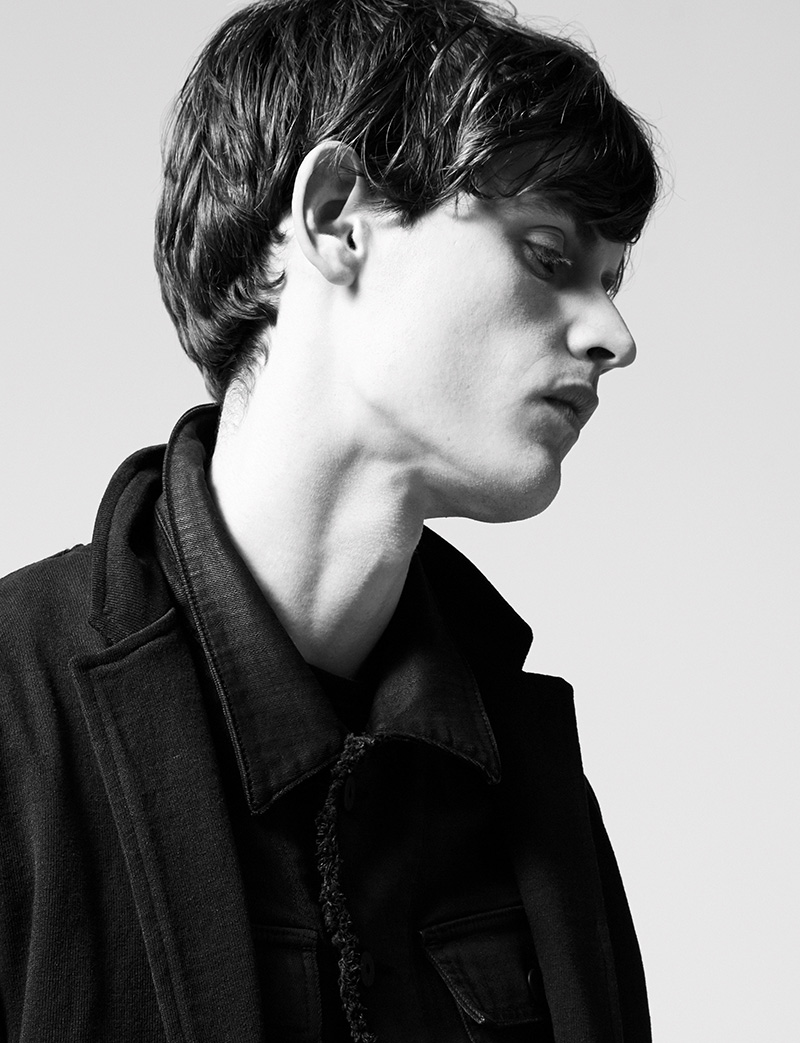 Imagine polite black silhouettes, chasing shadows with a hefty dose of rock n roll and the lovely whiff of no-nonsense design and German tongue-in-cheek. Or as Thom would say: 'the night is your friend my love'. We could not agree more…!
Down-low. Tell me about Thom as a young man, what were your dreams?
Let me think back on my past. To be fair, in my youth, school rather bored me. I was not really interested in anything and already left school when I was about 16. After this, I quickly started training as a salesman in a fashion department store. It was great for me to see how much I could make customers happy with the appropriate fashion attire. Something during this period of my late adolescent just clicked for me, so my first dream was to make my own stores.
Pathfinder. Your path into fashion is not that traditional. You really took your time and worked extensively prior to founding your own brand. Could you tell us what you learned during those business years?
You are right, I liked to do things my way and on my own terms. After the positions I took on as a buyer and many years of evening studies, I changed my career towards becoming a product manager / trendscout for a fast fashion brand. There, I learned a lot about collection orientation, pricing and sourcing. Most of the time, I was on the road doing trend-scouting in Tokyo, Sydney, New York, London and Paris. I loved it!! New stores, hotels, galleries, backyards, bars and clubs have inspired me so much later on for thom / krom….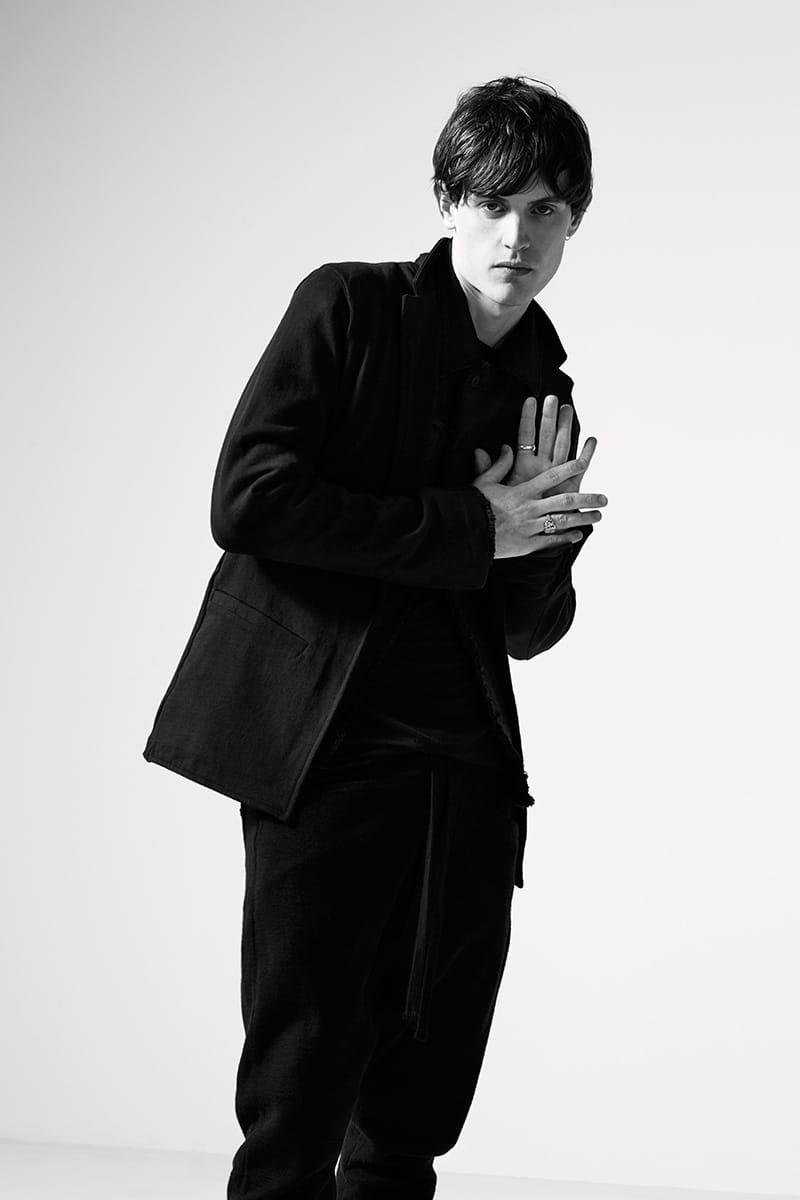 Traveling Tinker. You began by telling us that you started thom/krom by journeying around yourself, visiting stores, with an old guitar case filled with t-shirts. Please tell our readers more…,
The first time I did this was crazy. I started with thom / krom in the beginning of 2009 – the year of the worldwide economic crisis. With the first collection, I started in Berlin at a fashion fair. Without any distributors or agencies. I thought it could work so easily this way. At the end of the fair, only one single shop had placed an order. Fidelio from Zurich – still a wonderful customer today, actually. So I knew, I had to do things differently. Afterwards I tried to chase people via mails, phone – but there was not really, reaction. So I grabbed my t-shirts in my old Les Paul's guitars case and went straight to the stores. I had not planned any dates in advance. I just went out and on a whim. The reaction was mostly great !! At the end of the season, I had enough orders to actually pay for the production. Most of these stores, I found that summer is still very good customers. For me, this always reminds me to: NEVER GIVE UP! 🙂
Whirlwind. Things sort of took off quickly from here. In one single sentence, what did you want to achieve with thom/krom?
This is easy for me, I wanted to establish a brand you can simply trust!
Darkness. The Night is your friend, my love. thom/krom in a nutshell. What do these words mean to you?
The night is your friend ….It is something that has lingered with me for a long time. On all my trips, I loved the quiet nights in the city. Nothing is bright, nothing is in the foreground, everything is toned down, filtered and withdrawn. I always felt completely fascinated by this mood. Not the gloomy part but the conscious one. This is truly thom / krom….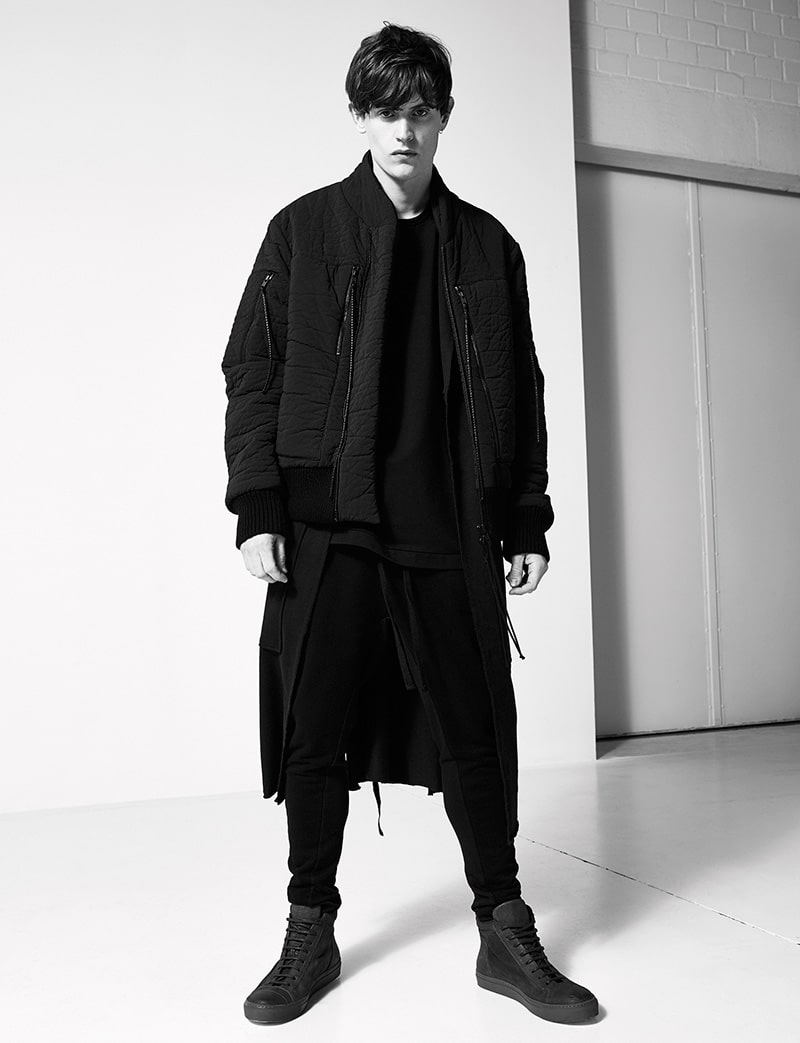 Deutschland. Your homestead, with the creative studio based in Hannover. Is there a typical German element to the collections?
Mmmh, this is hard to see, as we are so immersed in our work all the time. If I had to identify something, perhaps it is our sincere commitment. We always stand by what we promise.
Alley-cats. With your collections happening 4 times a year, both mens and women, how does the creative process look?
It is quite organic, as everything happens in-house. With me, we are three creatives in the company. Everyone brings ideas to the table. We all come together and work as a team, nothing is un-touched, we discuss so much. Of course, in the end, I make sure that the thom / krom identity remains. We have a certain DNA, and we must remain faithful to it. This also means that I am not keen on the quickness of the industry we work in. No matter how much innovation or newness is asked of us, we stick to what we feel is right.
Black coffee. It is the dominant factor to the collections. Black always sells. What draws you to darker toned garments….
To be honest, I like the quietness of it. You are well-dressed, not shouting and appear calm. I wear almost exclusively black. Not to belong to somewhere but to be with myself. It is like I told you about the special sentiment I have with the night time….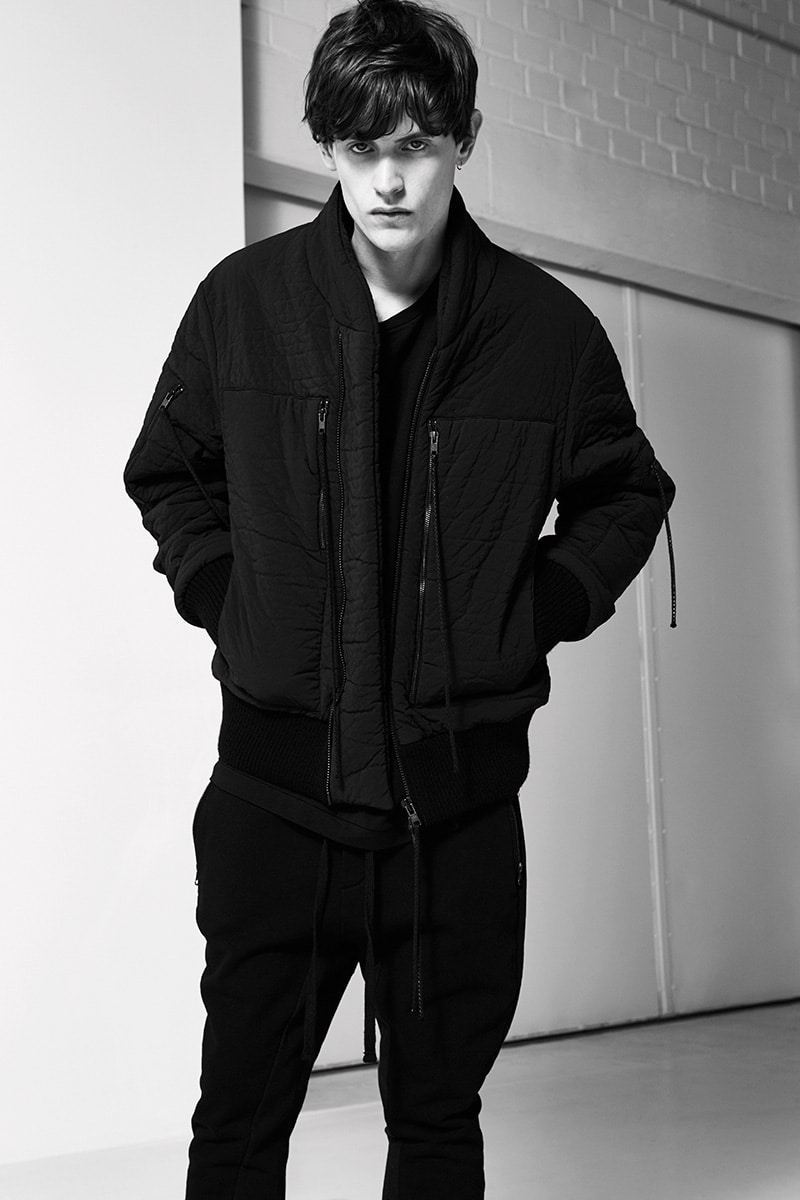 Slip into. The clothes you make have been embraced by a widest crowd, from famous footballers to musicians or architects and young creatives…. Why do they pick thom/krom?
I believe this is because we are exclusive but not that crazy in our designs. Everything is easy, not too elaborate but just relaxed and effortlessly cool. Also, I feel that with the collections, we always make sure you can integrate them easily into your existing wardrobe, the garments slip in anywhere comfortably. I like to think of us as being super comfortable for clubbing, traveling or business, no matter if you are first class or a dapper economy strider. We do not exclude anybody. I can feel that many of our customers do not pay attention to logos and too much bling bling. Just be yourself!
New order. At this magazine, we are careful with the word avant-garde, as nowadays it does not mean, what it meant a handful of decades ago. Do we need to define things?
No, I do not think fashion needs to be redefined. I rather like to stick with traditional values like trust and reliability. We have to keep things simple. When you make something, it has to be well done, as people will live their lives in what you design. I think of fashion as part of our lives, you simply have to be able to be yourself in my clothes.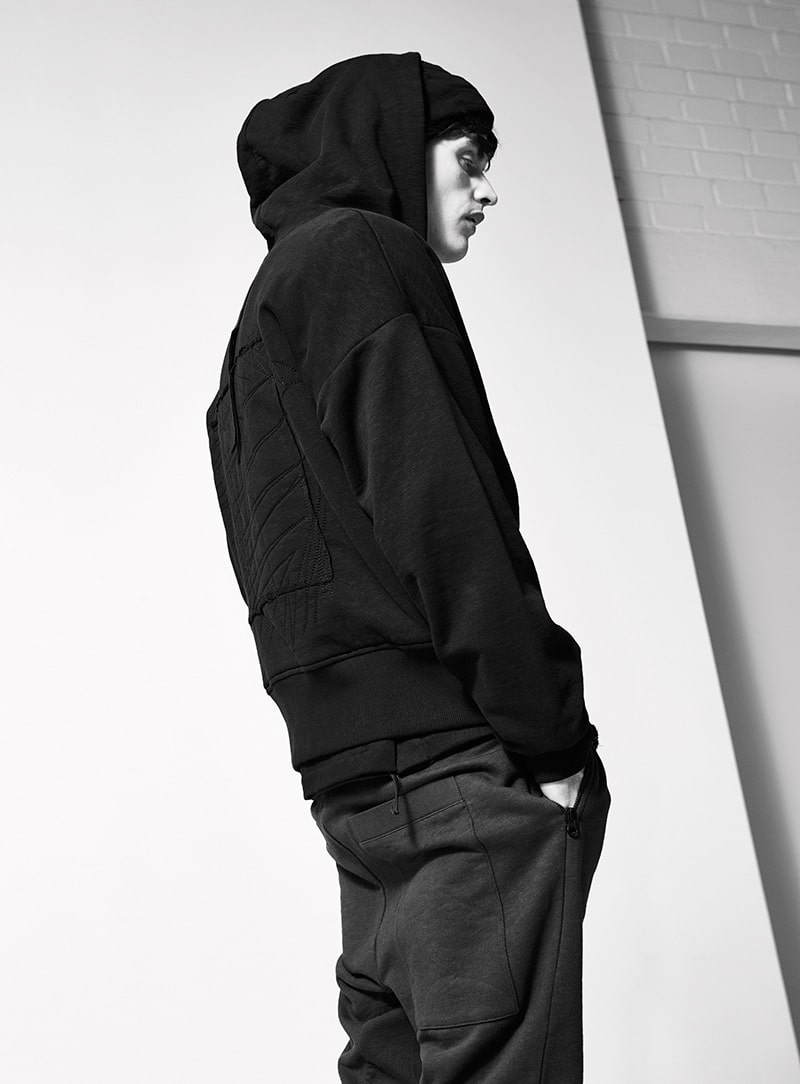 Hybrid. We are speaking often about Hybrid-designers, people who understand the creative but also the business side of things. How do you personally see this balance?
Well, when you want to start a brand, perhaps there are two important requirements at first:
+ passion
+ to have a vision
Perhaps the business side can be learned along the way, or perhaps a more commercial thinking partner can do it. But without a passion and a true vision, the brand is doomed to fail. You must always do things with your heart and mind fully in it. There is no other way!
Hindsight. As the captain of your ship, you must be constantly tweaking and adjusting things. What is the last change you made, that you are still happy about today?
If I may say, it, I am actually super happy not to have changed too much.For me this has meant to learn how to master the art, of not listening too much to other, and filtering the noise in a way. I have stayed who I am. And this has kept me focused. Lately, I have also learned new ways of traveling and interaction with my environment. To me this newfound knowledge comes down to one thing: to focus only on the essential.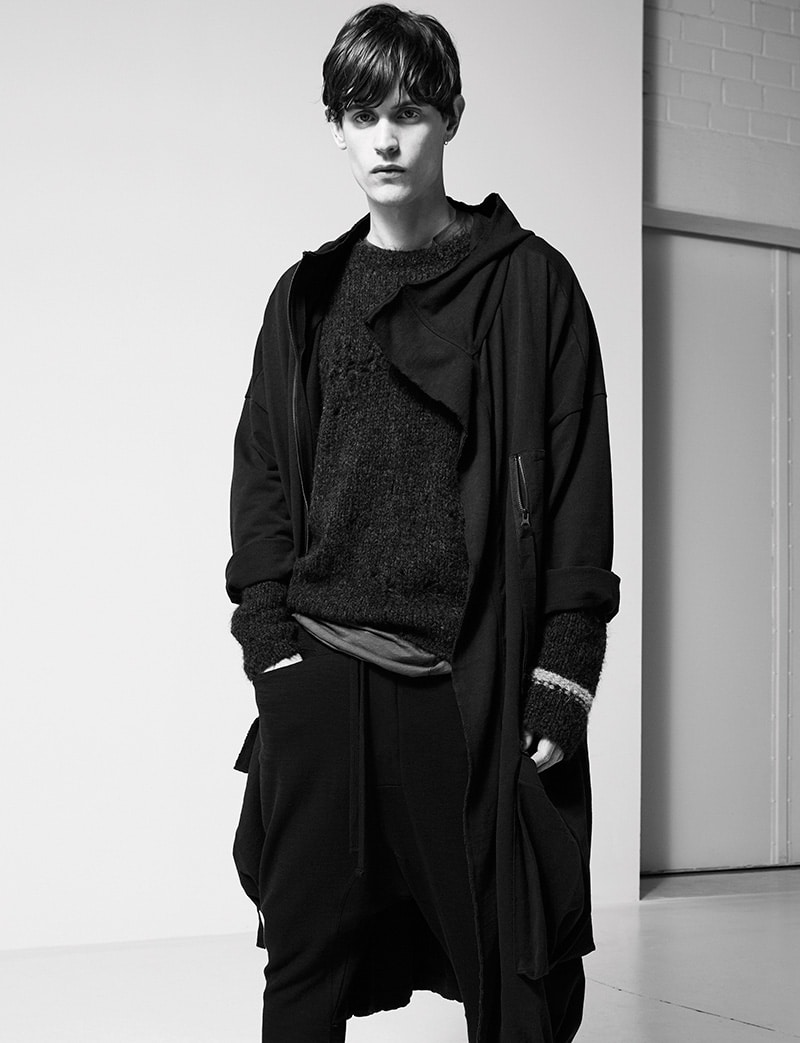 Darkness becomes you. You never struck me as a morose person, on the contrary, you have an upbeat, sincere and positive persona. What makes you happy in life?
Clarity in my head makes me happy and content!!
Never Never Land. What dreams to you have for the years ahead, both personally and with thom/krom?
Thom / krom belongs to my life. It has become a part of me, I do not want to have a massive global brand. It is too complicated. We like where we are and how we develop gradually. So, for the time ahead, all I really want is to continue working with my great team without any investors or banks getting involved. thom/krom will always be independent and completely free!!!!!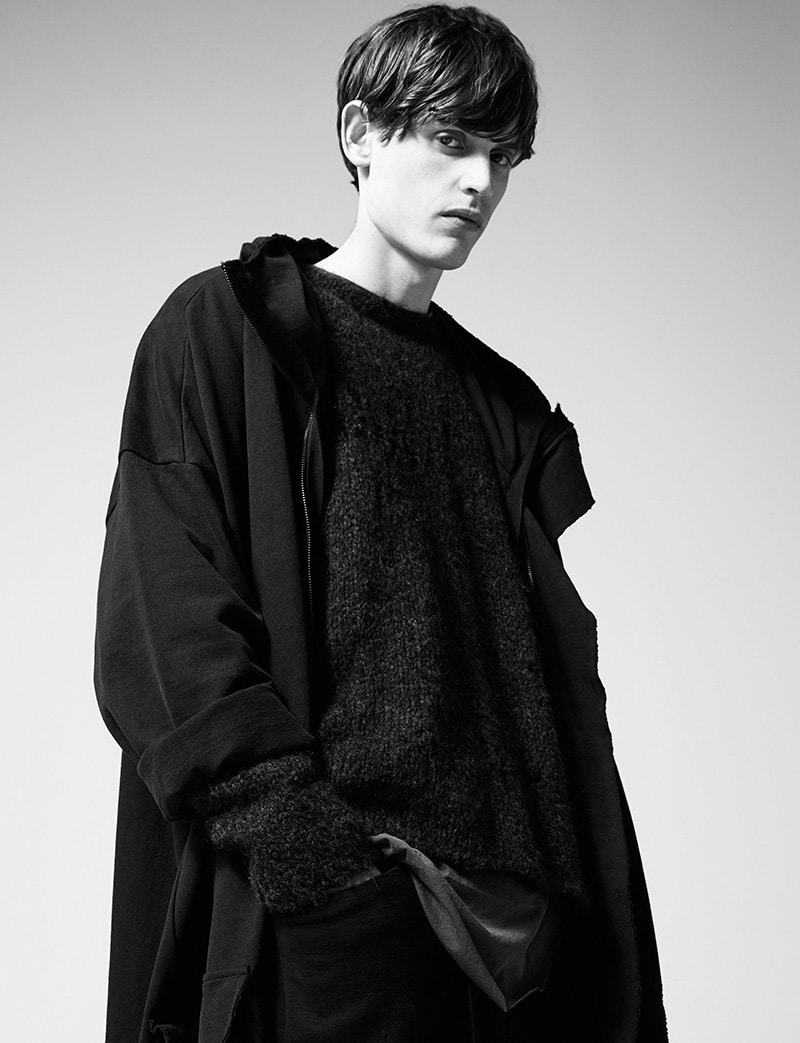 All images shot by Magnus Klackenstam
Art Direction + Styling: Marlo Saalmink
Model: Jakub Pastor at M4 Models Management.
Location: Blue Studios, Hannover