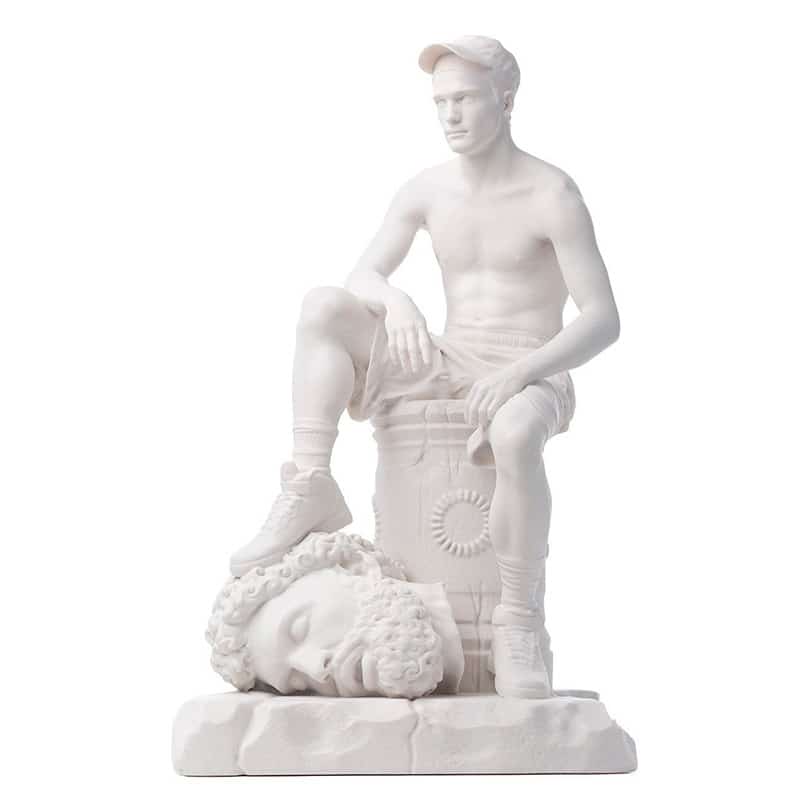 CIFF announced some of the many special projects and collaborations from the brands at RAVEN that will be showcasing their collections at the upcoming edition, taking place Feb 1-3 2017.
Below you will find the first part of the long list of brands that will bring something special to CIFF.
THIS IS NOT CLOTHING "Paradise Lost" installation
Self-proclaimed "concept brand", This Is Not Clothing is for the first time showcasing their forthcoming collection at CIFF. For the upcoming edition, the brand known for their exceptional collaborations with international artists will present their installation titled "Paradise Lost". The installation space includes virtual reality artwork prints, a floor fixture, the AW17-18 collection and sculptures by English contemporary artist Jam Sutton, whose work is a collision of a vast color pallet, historical and pop-cultural references in the realm of surrealism. The artwork prints which will be wall-mounted in the installation unlock 3D sculptures when using the 'This Is Not Clothing' augmented reality app. This high tech gadget will allow visitors to explore the sculptures in virtual reality.
BEAMS X Yu Nagaba
Along with BEAMS, Japanese artist Yu Nagaba will be joining the stand presenting some of his new artworks. Created especially for the installation at CIFF, the artworks will adorn the setting of the BEAMS stand. Limited numbers of framed art and goods will be available to buy on site. The brands presented by BEAMS at CIFF are: ALOYE, BEAMS JAPAN, BLACKMEANS, Name, NOMA t.d, TAILOR TOYO, TEATORA.
"These brands have earned great reputations among the most trend-savvy customers in Japan, and we are excited to be able to present their latest collections in Copenhagen. We look forward to your visit!" – BEAMS Japan
424 X ARMES
LA-based 424, is back at CIFF this season with a special collaboration with the brand, Armes. The concept of the collaboration is loosely based on the work and past exhibitions of contemporary French artist Phillippe Thomas. The collaboration will materialize in the form of a stock room that will include a basic system of shelving on which multiple objects related to both 424 and Armes will be showcased. This includes their clothing collections, branded candles, perfumes, stickers, posters and bags, small goods as well as tools, cardboard boxes, and other items typically found in stock rooms. All items will be branded 424 x Armes.
Samuel Ross & Jobe Burns "Concrete Objects" Installation
A-COLD-WALL founder Samuel Ross will be presenting his latest venture at CIFF. Teaming up with designer and collaborator, Jobe Burns, the two have created a brand called Concrete Objects that focuses on turning innovative ideas into unique items that in their nature are still functional for everyday use. The creative process begins through in-person conversations between the two talented designers. Ideas are passed back and forth and ultimately turned into substantial products. The installation consists of different concrete objects that come in various shapes and forms. The first collection of objects will be on display at the upcoming edition of CIFF. Get a sneak peek below.
Stay tuned for more brands, special projects, and collaborations to be revealed!