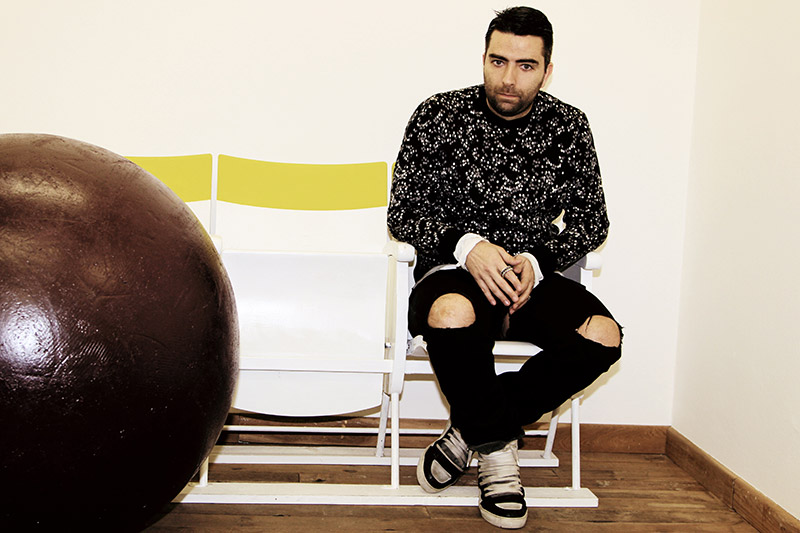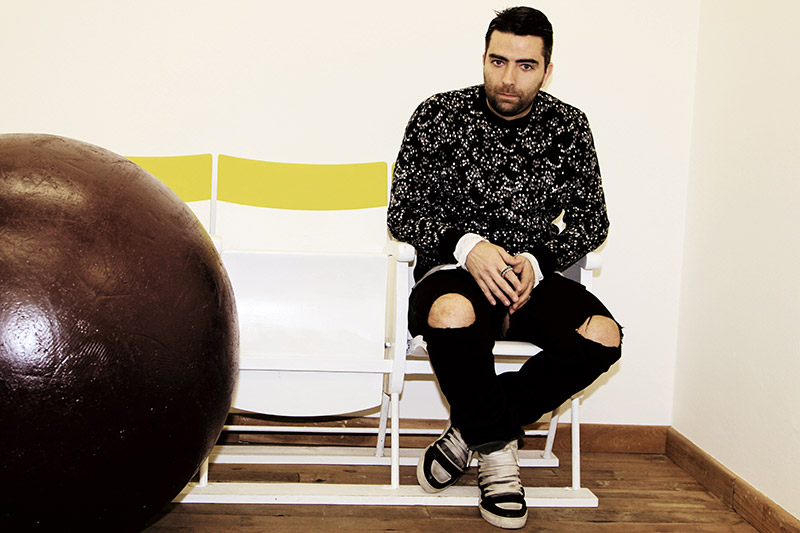 "We can be Heroes, for ever and ever
What d'you say?"
We all can be heroes in our own way… for ourselves. Also Raffaele Ferrantino, our guest, is convinced about that.
He became an hero by chasing a dream, his. In 2008 he leaves Avellino, a small town in southern Italy, and moves to Milan. Here, he starts his collaboration with Spazio 38: an agency founded by Marina Guidi to offer an integrated solution among sales, communication and brand consultancy in menswear, womenswear and accessories. It provides two locations, Milan and Paris, where they present emerging Made in Italy designers, and establishes international brands to the most influential independent shops and department stores globally. Raffaele is made in charge of following Givenchy's man. He is happy, proud, honored. This experience comes to an end, as all good things do, but not the one with Spazio 38 of course.
Years pass. The showroom grows, evolves over time. Today it can boast, among others, clients such as KRISVANASSCHE, Antonio Marras, Christophe Lemaire, AD by Ann Demeulemeester, Stella Jean. He grows in parallel. It's now time for Saint Laurent Paris, on behalf of which he begins to deal with the Italian market in the sale campaigns in Paris. It is a fulfilling and overwhelming experience, but he prefers to stay with his feet firmly planted on the ground. I can perceive that from his attitude. I can see it in his excited eyes while he's showing me the 2015 Raf Simons' fashion show in Florence video… The soundtrack, needless to say, is his Heroes.
Fucking Young! – Hello Raffaele! We've known each other for a while but however it's  my duty to ask you: "How, where and when did your adventure in fashion start?"
Raffaele Ferrantino – It started in Avellino, my hometown and yours, a few years ago. At the time, together with one of my friends who is the owner of a famous boutique in town, I thought to launch an experimental project, a young and unconventional one. The times were changing and that seemed the right moment to do it. Thus Pagano Lab was born: a man/woman container through which we could give space to more or less emerging or almost unknown designers (Neil Barrett, Rick Owens, Lindberg, Antonio Marras, Jan & Carlos, etc.). Besides collaborating for the purchase and selection of the brands, I was the store manager as well.
In September 2008, I decided to change my live and move to Milan. Here, I tried to promote myself, at first to the showrooms of which I had already been a customer. Then, Spazio 38 came… At that time the showroom was at its developmental stage. I had an interview with Marina Guidi, the manager. She liked me, we liked one another, and in January 2009 my advent with them took place and I got in charge of  Givenchy male line (more akin to me).
FY! – So, they have immediately entrusted you the responsibility for a so important brand… 
RF – At the time, it was not so easy to sell Givenchy. Season after season, everything changed. I think it's a matter of synergy between designer, communication and sales department. Then, with the collections offered by Riccardo Tisci, there was the final explosion.
FY! – Well, how do you feel about this collaboration experience?
RF – I do remember it as a fantastic time. To have assisted and, perhaps, contributed to the great success was an honor. Then, as it often happens with the big Maisons, the contractual terms expired and all the sale management was entrusted to Paris but, again, it was an unforgettable time.
FY! – Givenchy yesterday, KRISVANASSCHE today…
RF – After the end of the collaboration with Givenchy, I started to follow KRISVANASSCHE. Kris is the creative director for Dior Homme as well as a prominent name in the international fashion system. Along with KRISVANASSCHE, I must also mention all the other brands that make up the strength of our showroom and that I follow, actually we follow everyday: Antonio Marras, Stella Jean, Studiopretzel, Christophe Lemaire, James 0706, Les Benjamins, etc.
FY! – The strength of Spazio 38 is the fact that it is able to follow successful brands and at the same time to pay attention to the startup and all the most interesting emerging realities. How do you manage to combine these two aspects? What are the strengths of a let's say high brand, and what those of a younger one?
RF – Having an established name always offers its advantages. The final customer knows it better and he feels more appealed, he is more willing to buy the product. However, it is important to make the right brand-mix, both in the showrooms and in the boutiques. I think you need to have 4 or 5 high brands that act as catalysts of the attention and which are promoted together with emerging and maybe cheaper ones able to embrace a different market segment as well. You must never think to distort the taste at any cost and have a clear idea of the targets which you intend to address to. Spazio 38's success is due to Marina Guidi and our team of collaborators. Ours is a team game and I am proud to be part of it.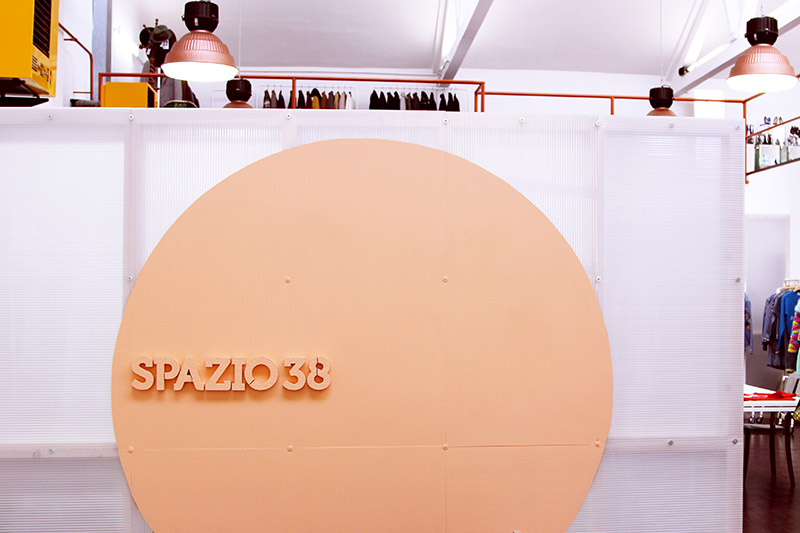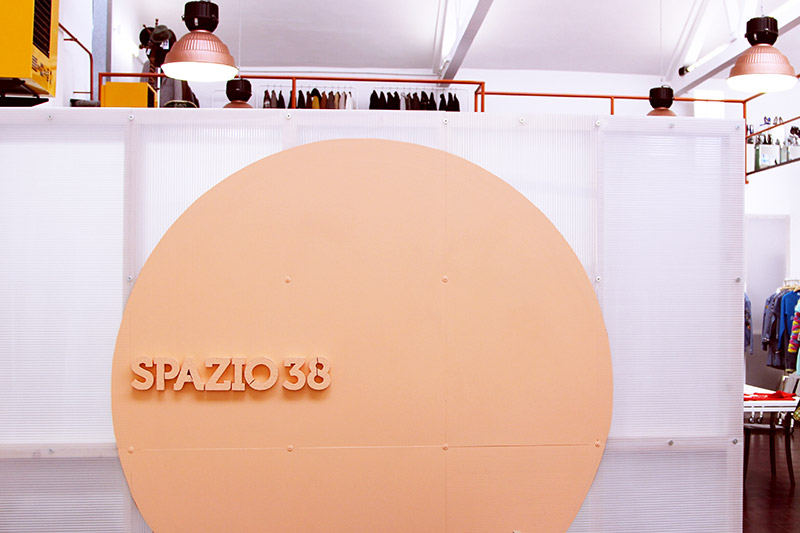 FY! – Let's focus on KRISVANASSCHE. Obviously from a sale perspective, what do you think its strength is?
RF – The accessories, as the shoes. They all have a strong identity, are designed and built beautifully and, what is fundamental, they are recognizable. With the ready to wear we have more difficulties. We only manage the Italian market that in this historical moment is making some efforts to buy, especially when we talk about a brand that has important prices for outerwear and knitwear.
FY! – Different but equally known is Antonio Marras. In his case, which are the strengths and how is it positioned in today's market? 
RF – Yes, Antonio Marras is different. He is an artist and puts his art in the service of his creations. The reference to his homeland, Sardinia, is always present. Having started again with the man last year, despite being already a big name, anything is still work in progress. However, the results seem to reward him.
FY! – If I were an emerging designer which would or should be the  right features I would needed to get the attention of Spazio 38?
RF – We have so many proposals. In the end, the winner is who has a solid company able to support the project. In the past we had startup of young people with great ideas. We were able to start well but after a season it went bad because nobody believed in them. For example, not having a company behind facilitating the production delayed the delivery process and this was something unacceptable for the customers.
FY! – How important is the synergy between the company, the press and the showroom?
RF – As I had already mentioned, I think it is essential, necessary today. Either you are a phenomenon – in Italy we have the recent example of Marcelo Burlon – or you need a good team supporting you.
FY! – How would you define your style?
RF – Urban.
FY! – Instead, what should not miss in your wardrobe?
RF – A good outerwear, from parkas to leather jackets.
FY! – Coming back to Spazio 38 that has a "space" completely dedicated to the accessories. From a purely commercial point of view, what works best?
RF – No doubt, accessories are sold easily. You were asking me about the characteristics that a brand must have to attract our attention and penetrate the market. A clear example is Pantofola D'Oro that in the latest Pitti presented a renewed, sophisticated and young collection.
FY! – Would you like  to talk about the other brands that represent Spazio 38's hard core?
RF – Les Benjamins is a brand founded in 2011 in Istanbul. The strength lies in the use of high quality materials (such as pima cotton) that become canvases on which you can give vent to your creativity. Their prints are sarcastic, often reporting famous people's faces. An Italian Theory by Alexander Enriquez is another interesting project. Last season he decided to bring the Italian cuisine in fashion, two home-grown excellences: the idea was good and it is working. Alessandro is very good at communication s well. James 0706 is a streetwear brand that play a lot with symmetries. It is produced in Rimini from the historic Vulpinari and it is at his second season. That of Christophe Lemaire is a clean product, linear, very chic. He is the former creative director of Hermès and his is a startup that undoubtedly has winning features. Stella Jean and Studiopretzel need no introduction, you had an interview with Emiliano Laszlo just recently.
FY! – Among all, who better reflects your personal taste? 
RF – KRISVANASSCHE, its items make me feel at ease.
FY! – It seems to me Saint Laurent Paris is in your life as well…
RF – The collaboration began at the end of that with Givenchy. Twice a year, during the sales campaign, I'm in Paris in their beautiful Grand Palais showroom to follow the Italian market. I'm very happy, it is a satisfying experience.
FY! – Saint Laurent Paris, like Givenchy, is certainly among the most commercially powerful brands of the moment. What do you think their strong point is? 
RF – Hedi has revolutionized the brand and reinvented historical items of the '60s and '70s. He does not follow any trend, he goes his own way and I think that this attitude is appreciated.
FY! – Milan, Paris, London or New York?
RF – I like to live in Milan. It is a cosmopolitan city that allows you to be in contact with international realities. I am proud and happy to work and collaborate with brands that keep high the Made in Italy concept. Today it is strongly needed. Wherever abroad Made in Italy is synonymous with quality and tradition. We have to support and help it. Companies, ours, must produce in Italy.
FY! – You're very attached to the musical environment. What piece or song represents your personal path and is the glue between your music and fashion?
RF – Heroes by David Bowie in its 2007 remixed version, that I listened on YouTube (it was used as soundtrack in Raf Simons' fashion show at the Boboli Gardens).
FY! – As usual, our last question… According to you, what is really FUCKING YOUNG!?
RF – Something or someone different, not conformed to the mass.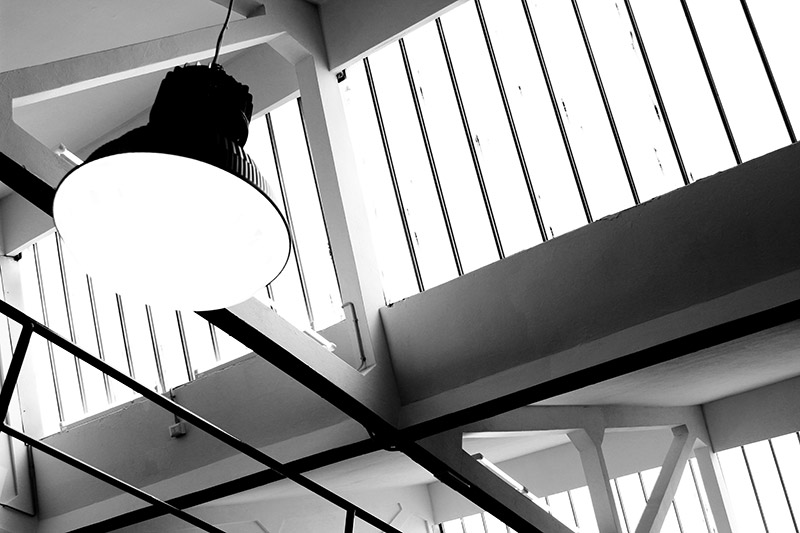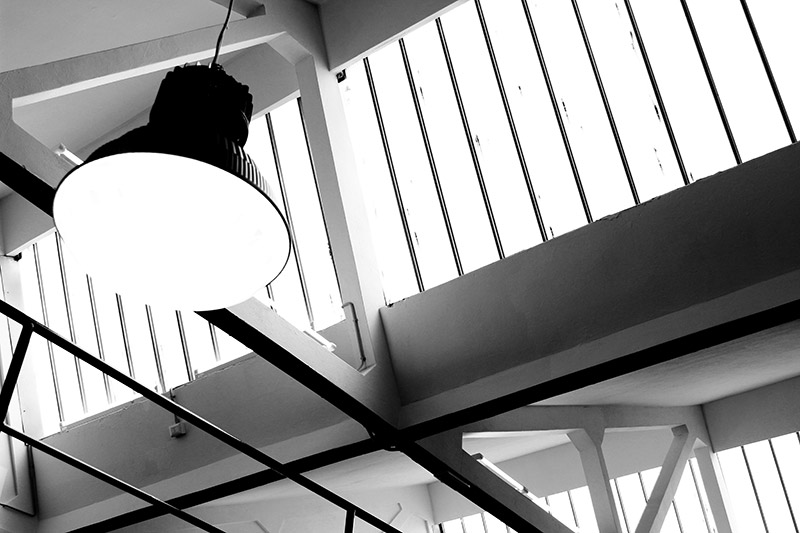 Photos by Emilio Murolo.