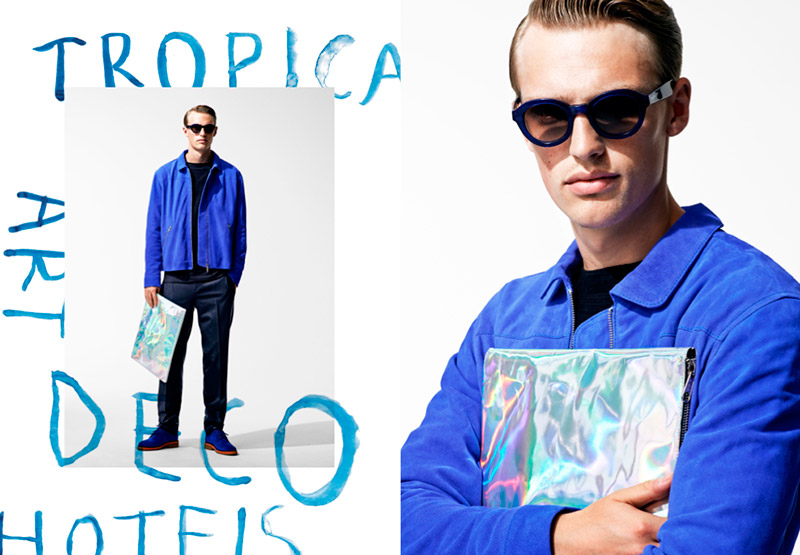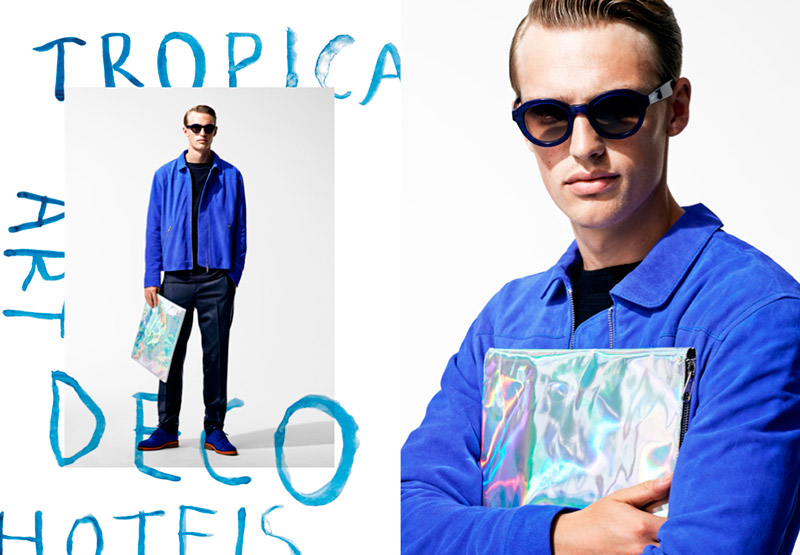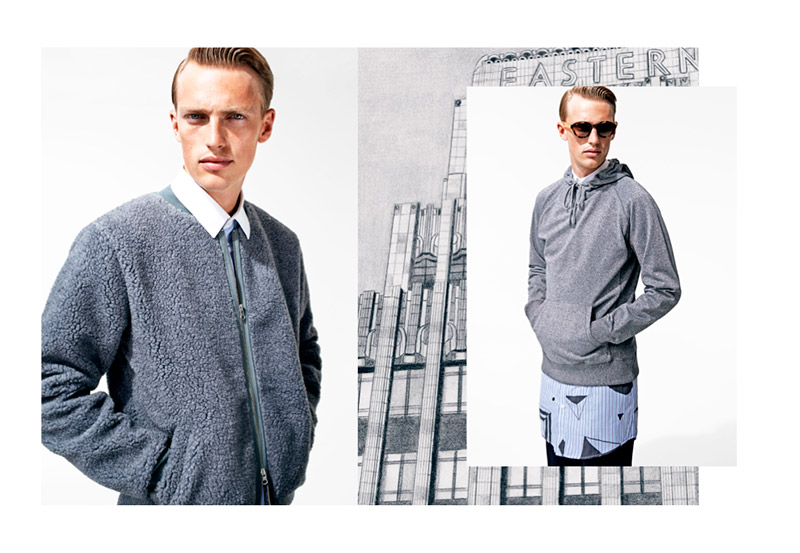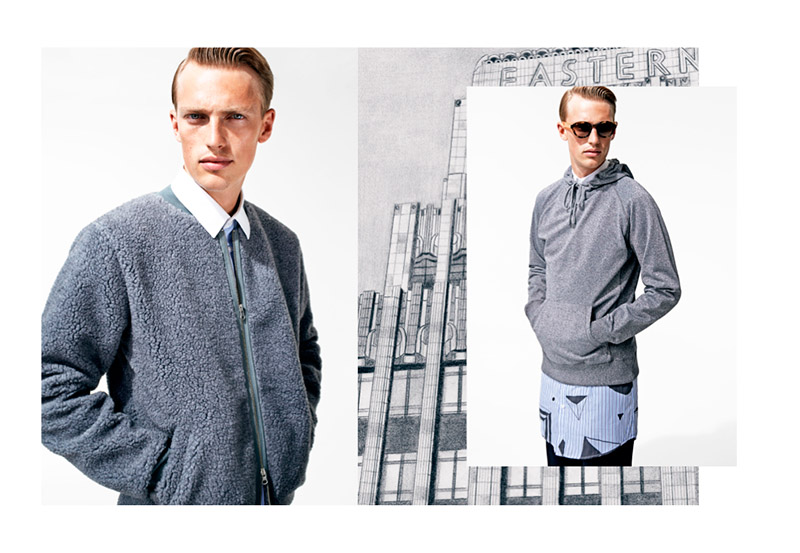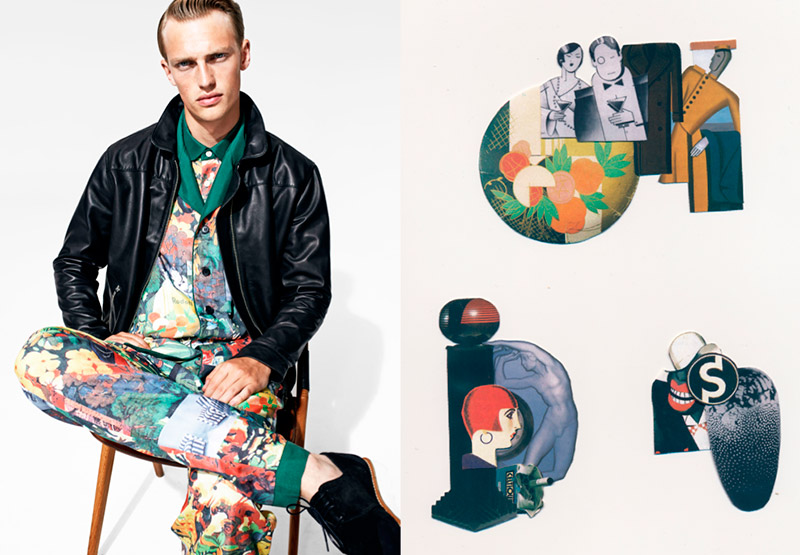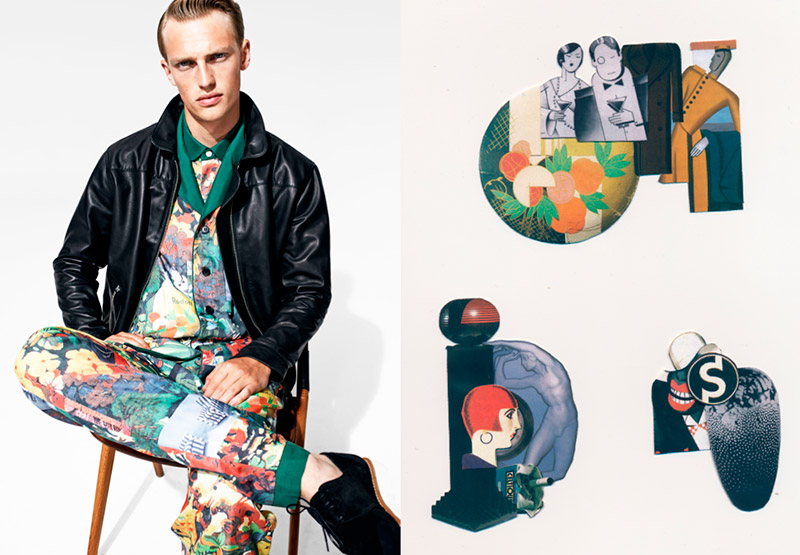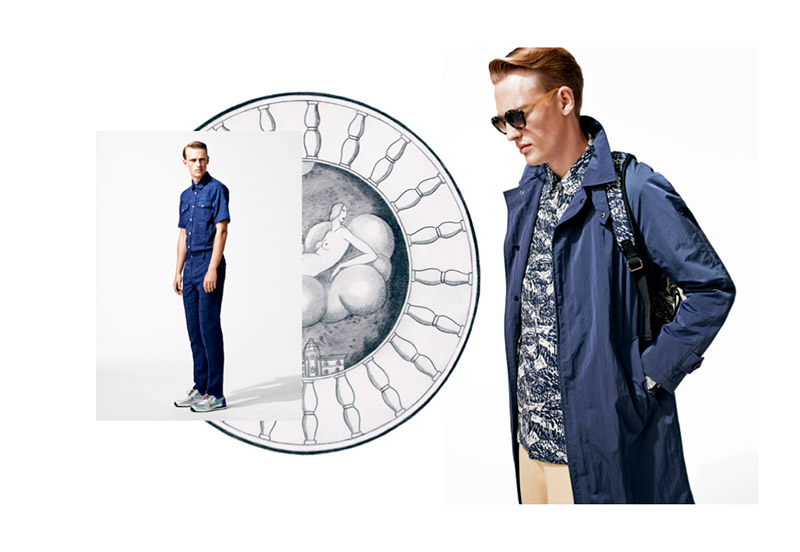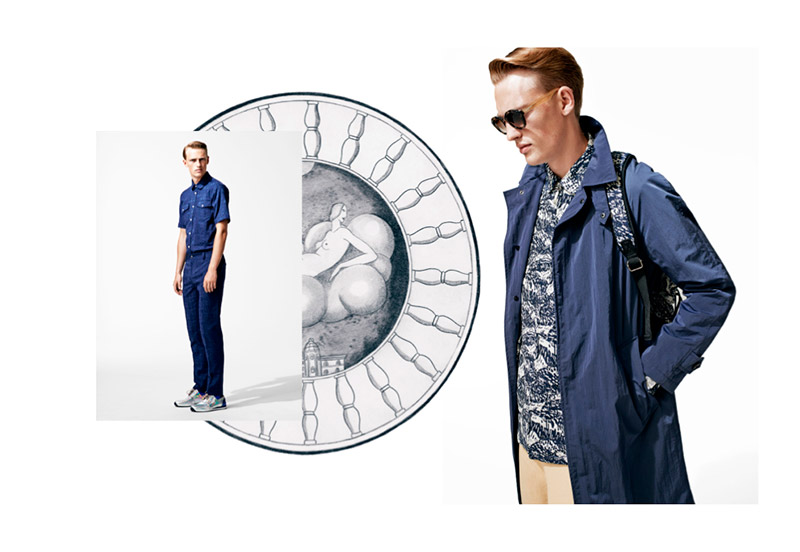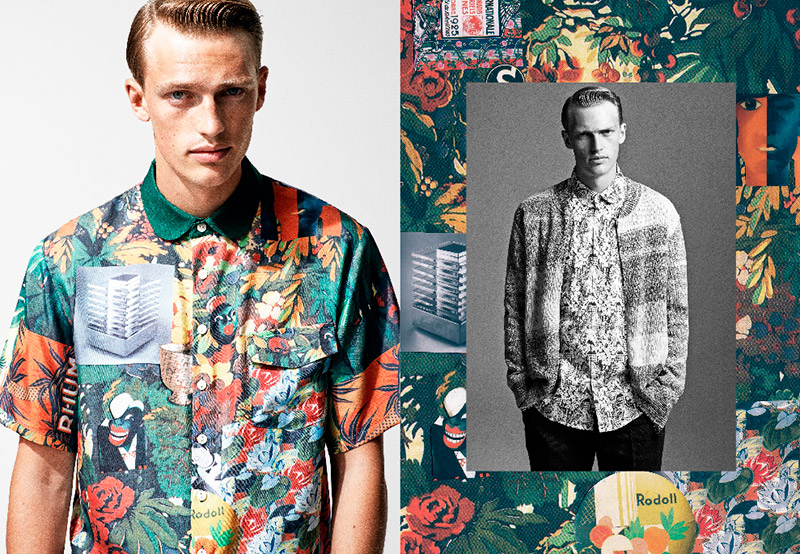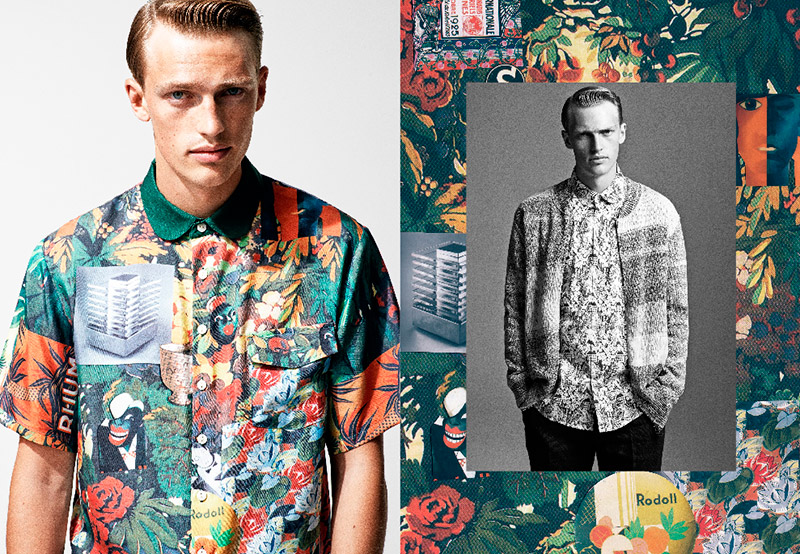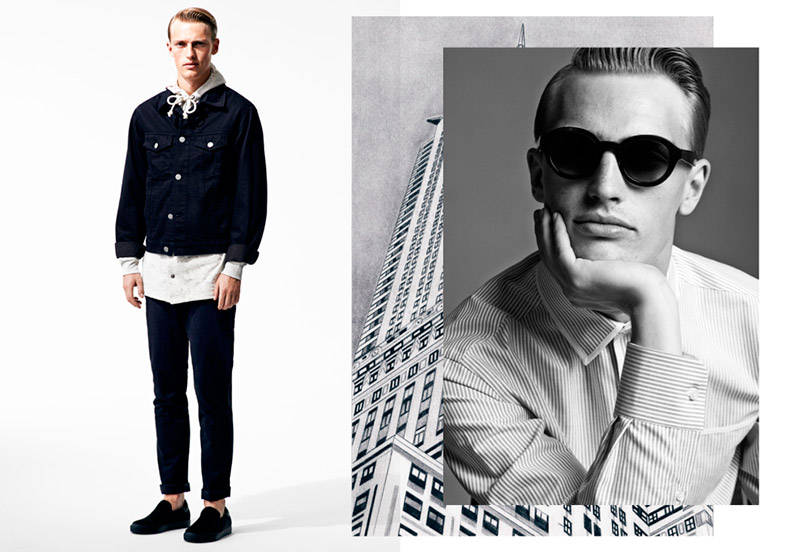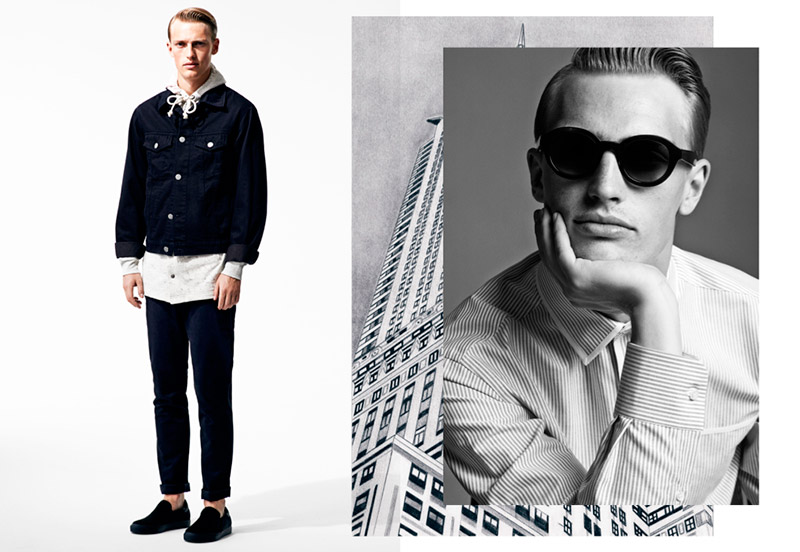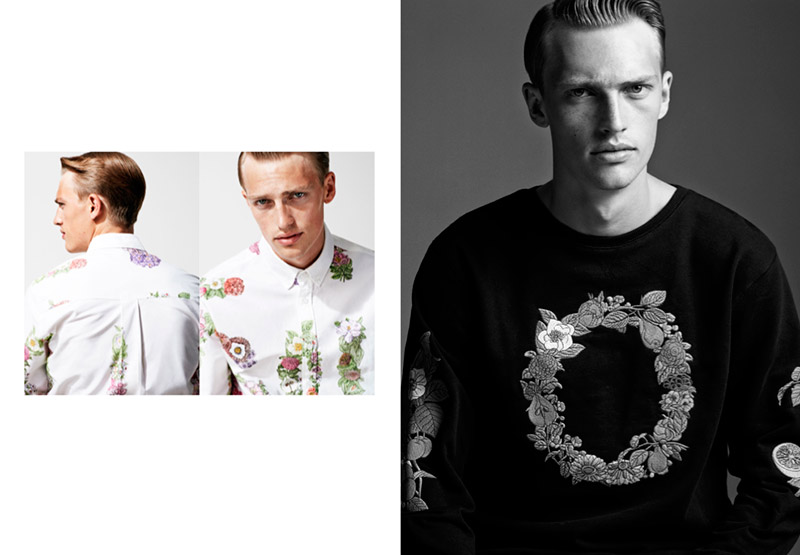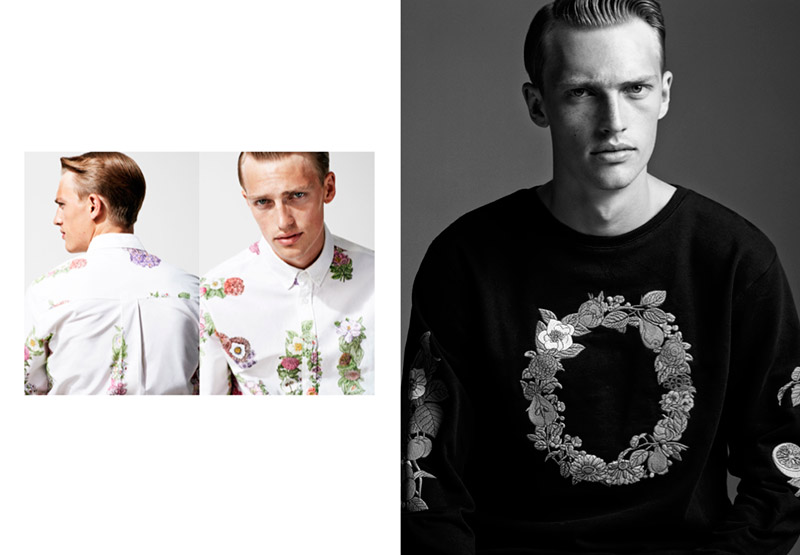 Soulland presents its collection for Spring/Summer 2015, entitled Deco. Often discussed as one of the most influential architectural periods of the 20th century, the art deco period from the end of World War I to the beginning of World War II is seen as a venthole for the youth. The literature blossomed, women obtained voting rights and people went out dancing long into the night. Depicting the freedom and joy present during these years, button-down oxford shirts carry an all-over print of letters compiled by roses, saying "SOULLAND", available both in colors and greyscale.
As people became more self-aware while extravagant features were in the spotlight, the Deco collec- tion carries, amongst others, a jacquard weaved suit, consisting of a blazer with press buttons, pants and shorts, both with an elastic cord in the waistband paired with a long shirt. The jacquard weaved pattern is pieced together by different elements from the Deco period.
A remarkable aspect of the art deco movement was that it placed a heavy emphasis on objects, whether it be pottery, tapestry or architectural milestones as the Chrysler building or Miami Beach's architectural district; elements which are depicted throughout the collection with collages on button-down oxford shirts, both single colored and striped.
The collection utilizes an array of materials, amongst others, goat leather and lamb suede, which both are featured on a collared zip jacket complemented by a printed lining. As a new introduction to the Soulland line, denim is used for both jeans and jackets, presented in raw denim, black wash and a dotted version in light wash, all in a fitted cut with buttoned closure.
"We've always wanted to work with denim; it's a timeless product, which, alongside suede and leather, is fun to work with. Both the goat leather and the lamb suede are used for a classic zip jacket with a tropical print on the inside," – said Silas Adler / Soulland