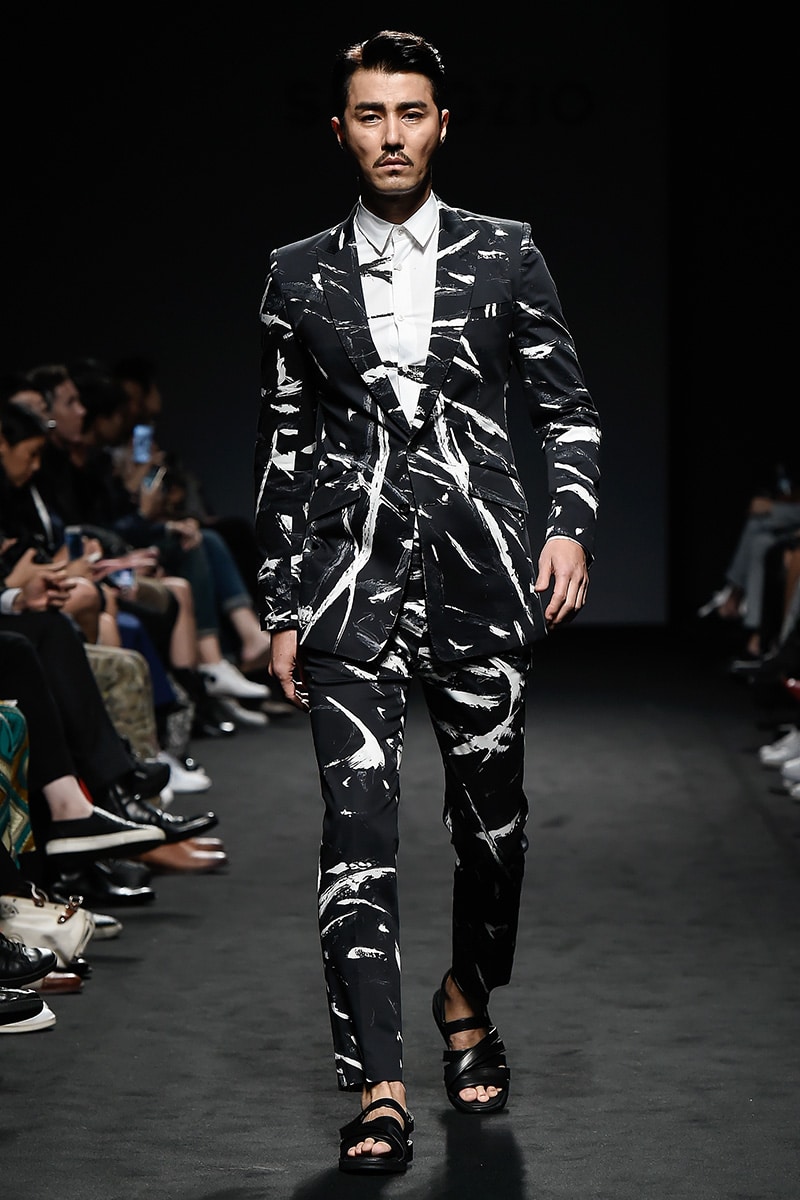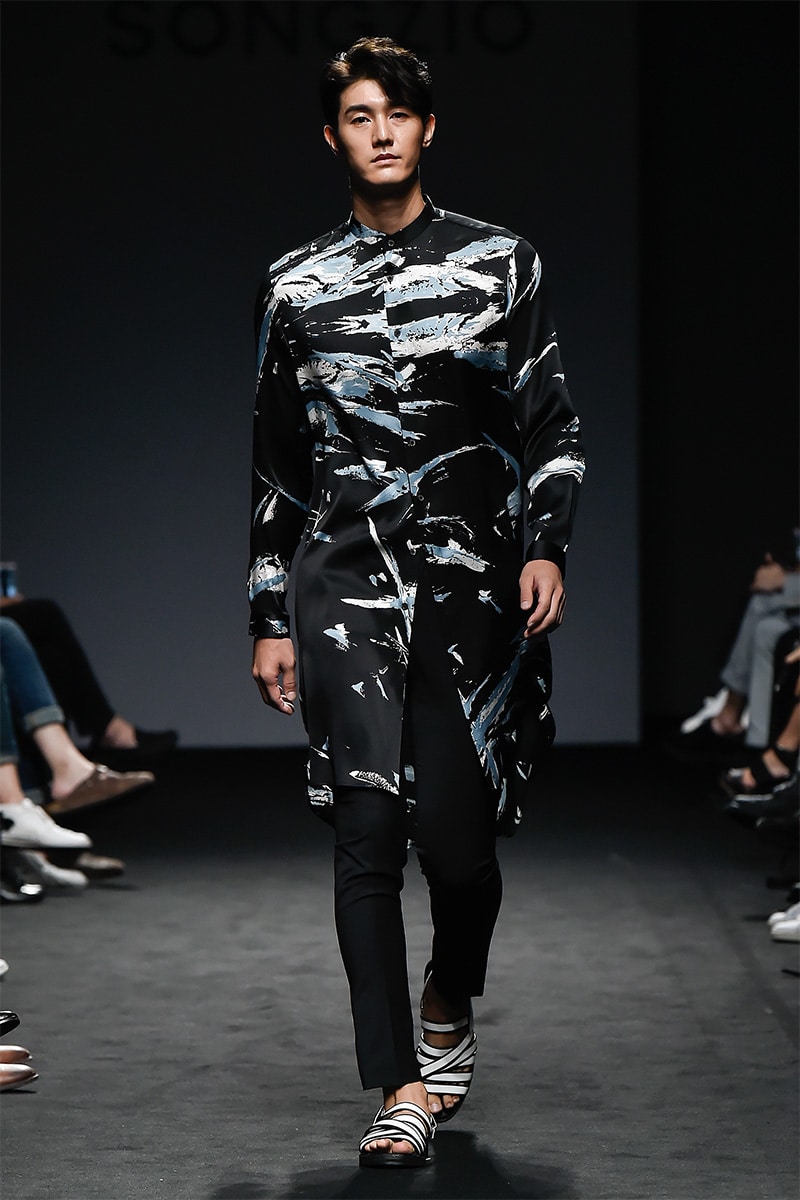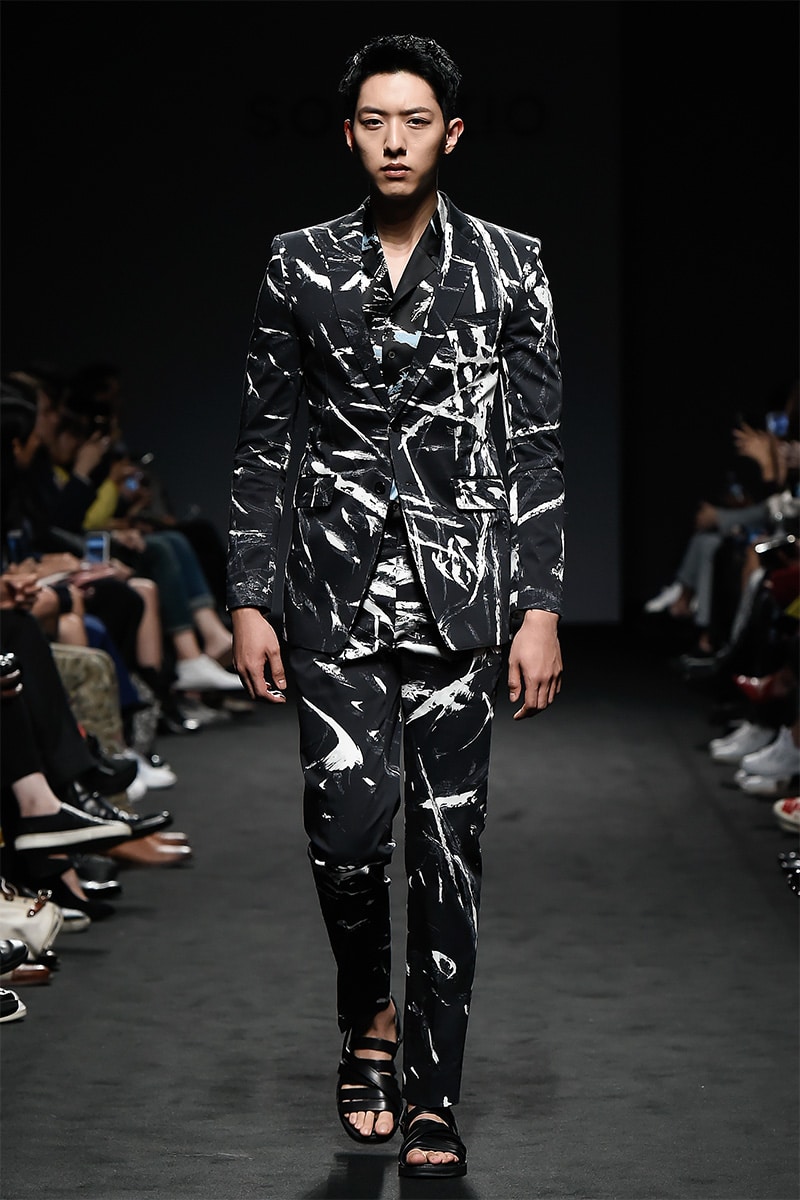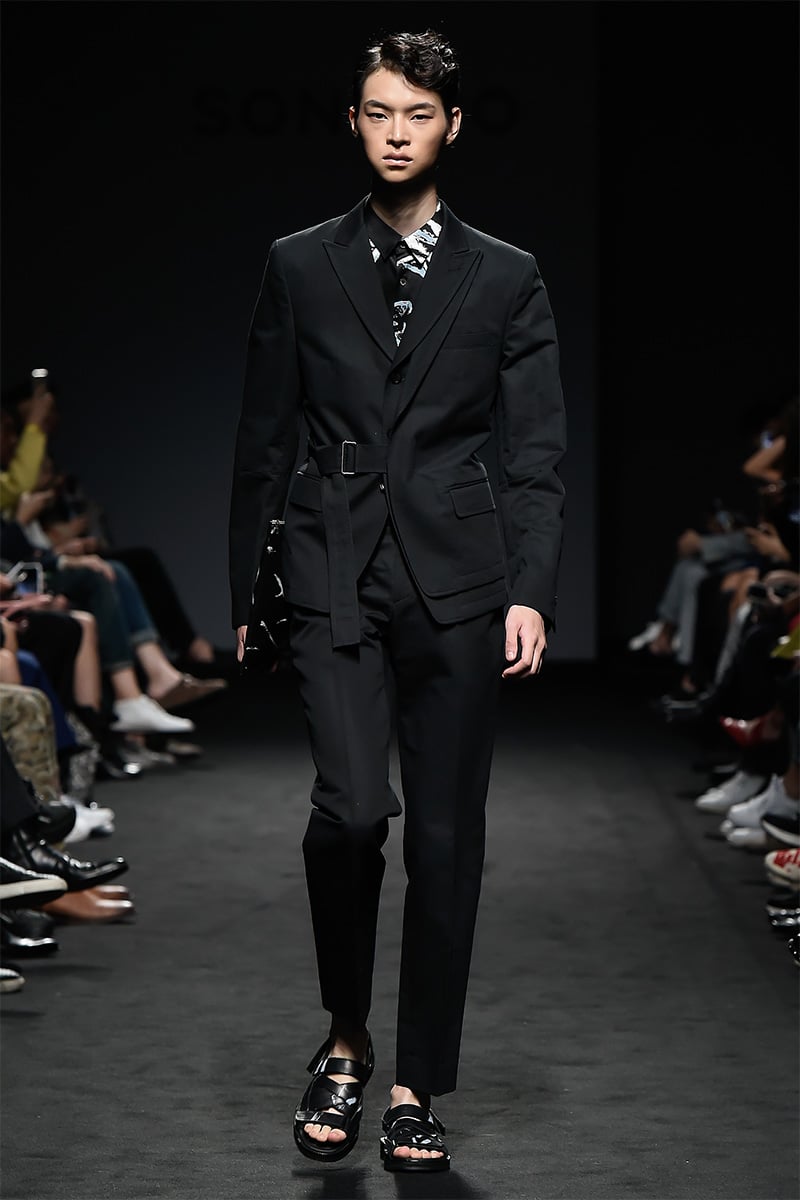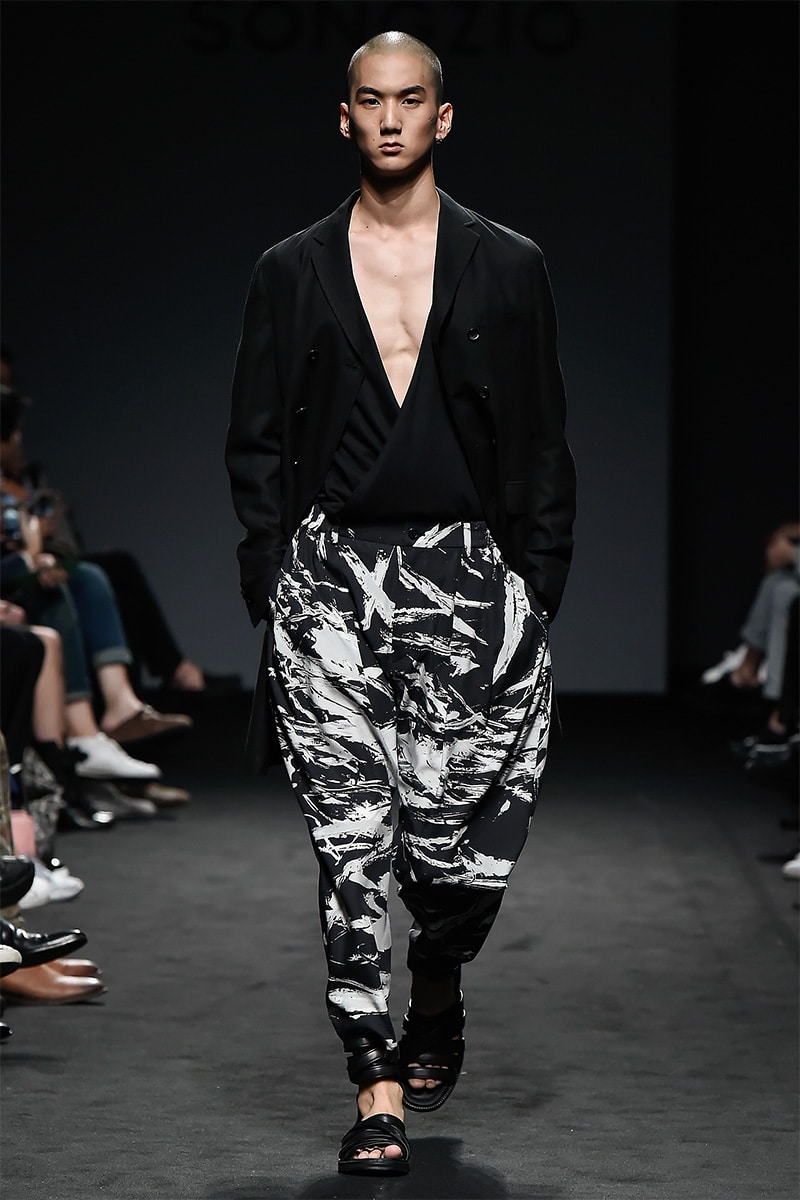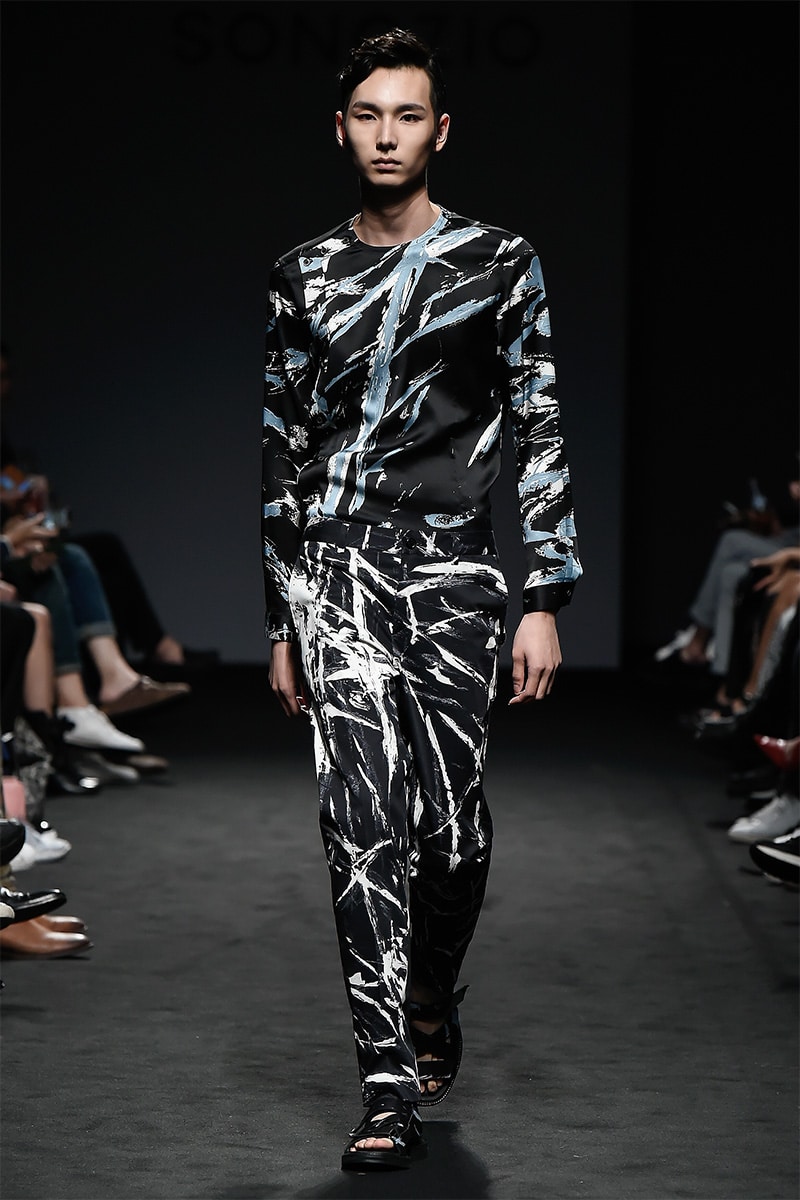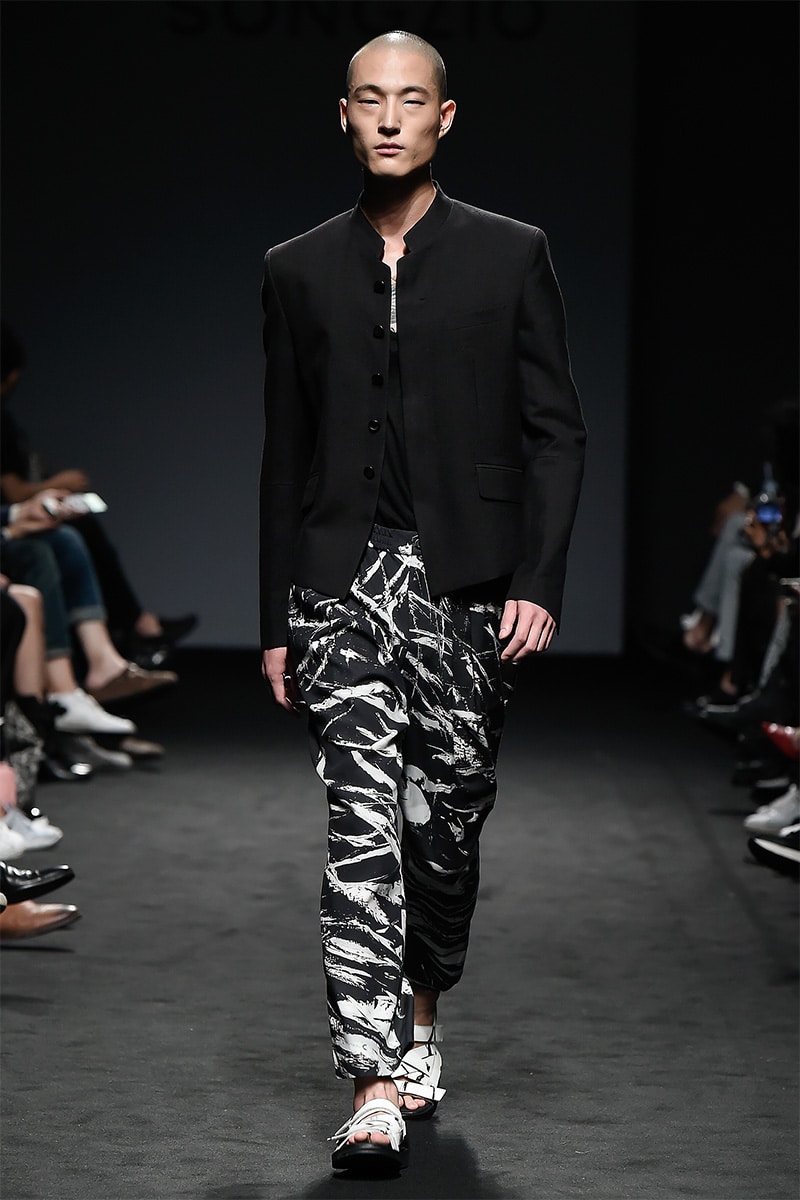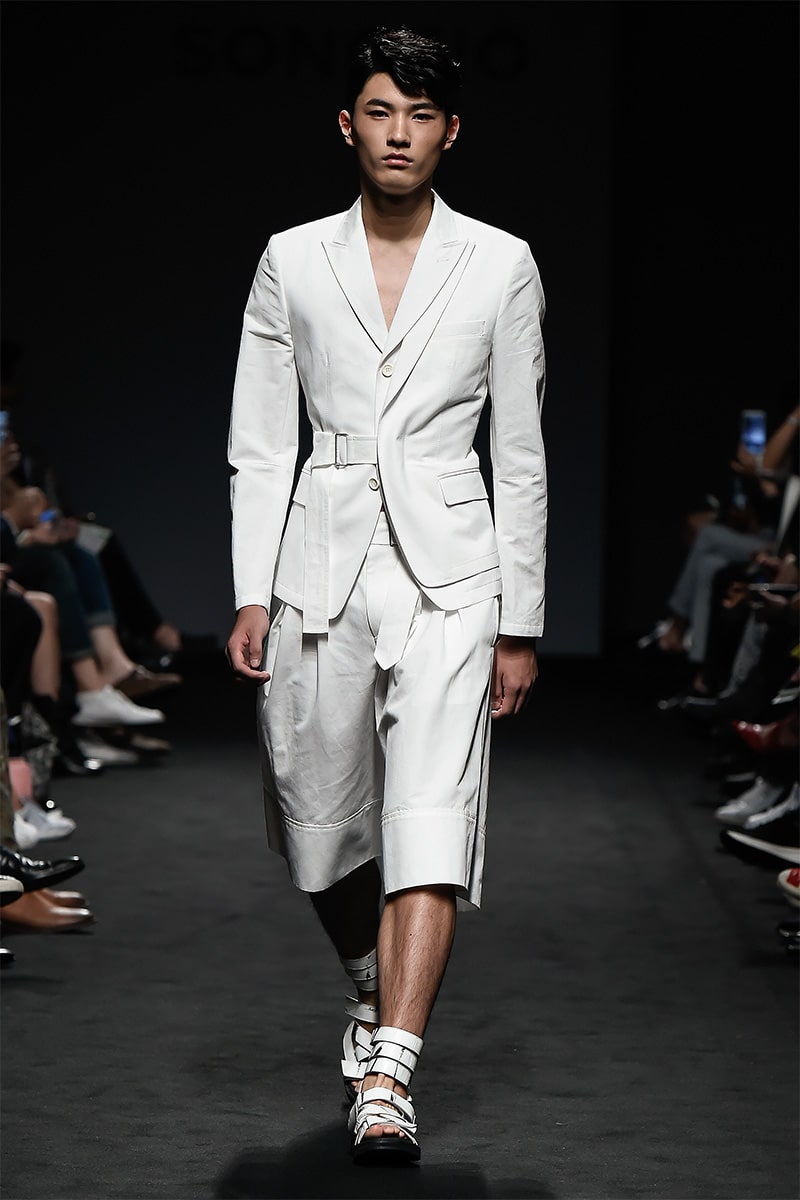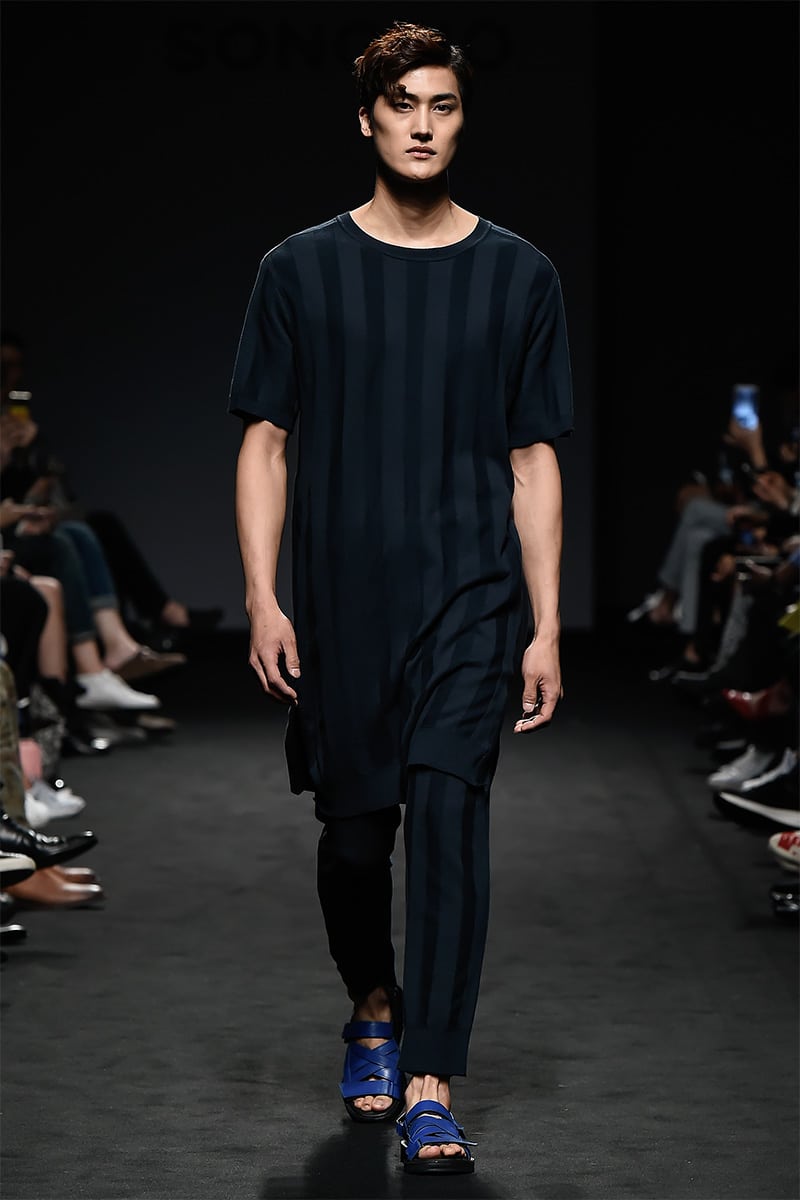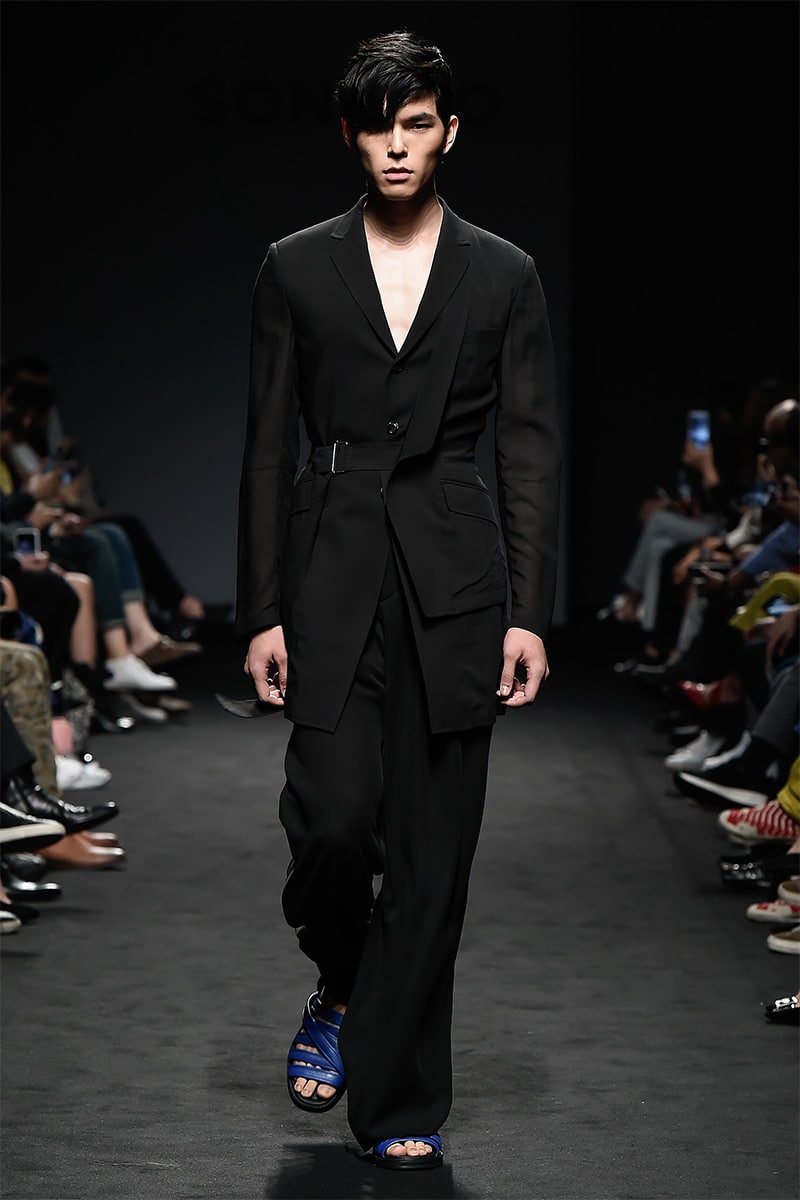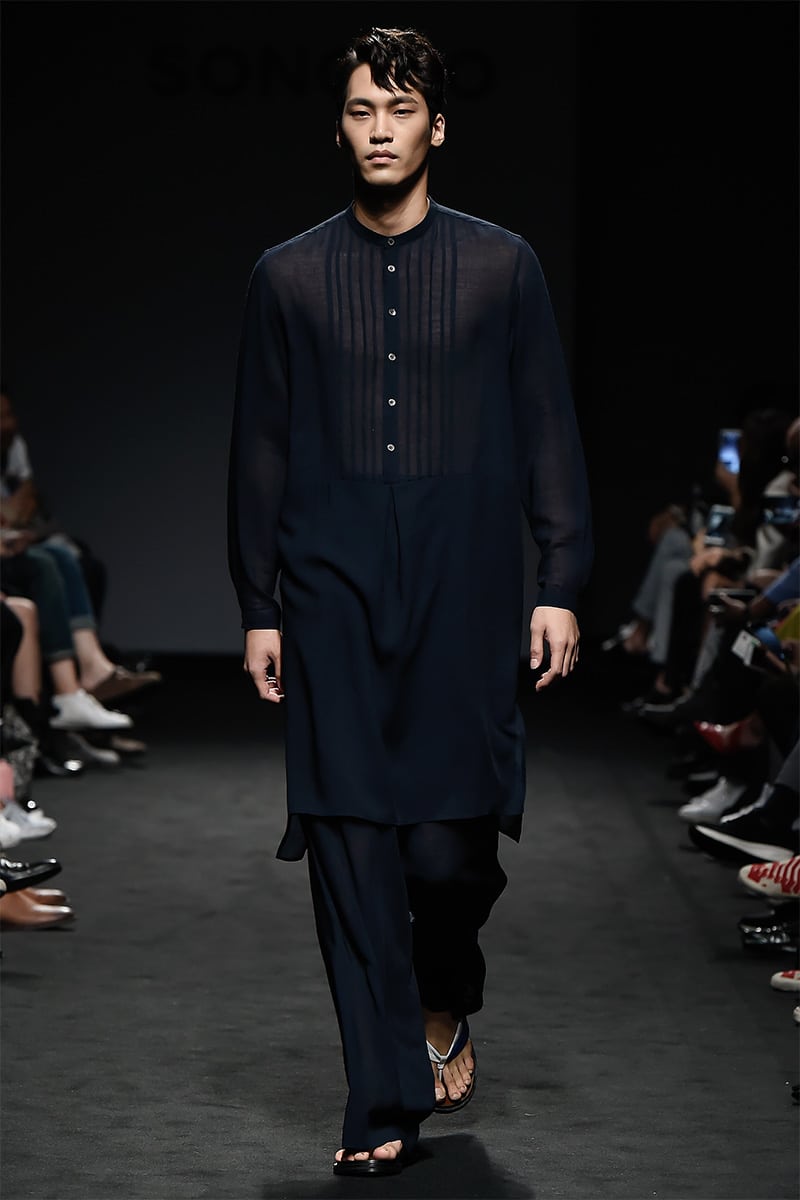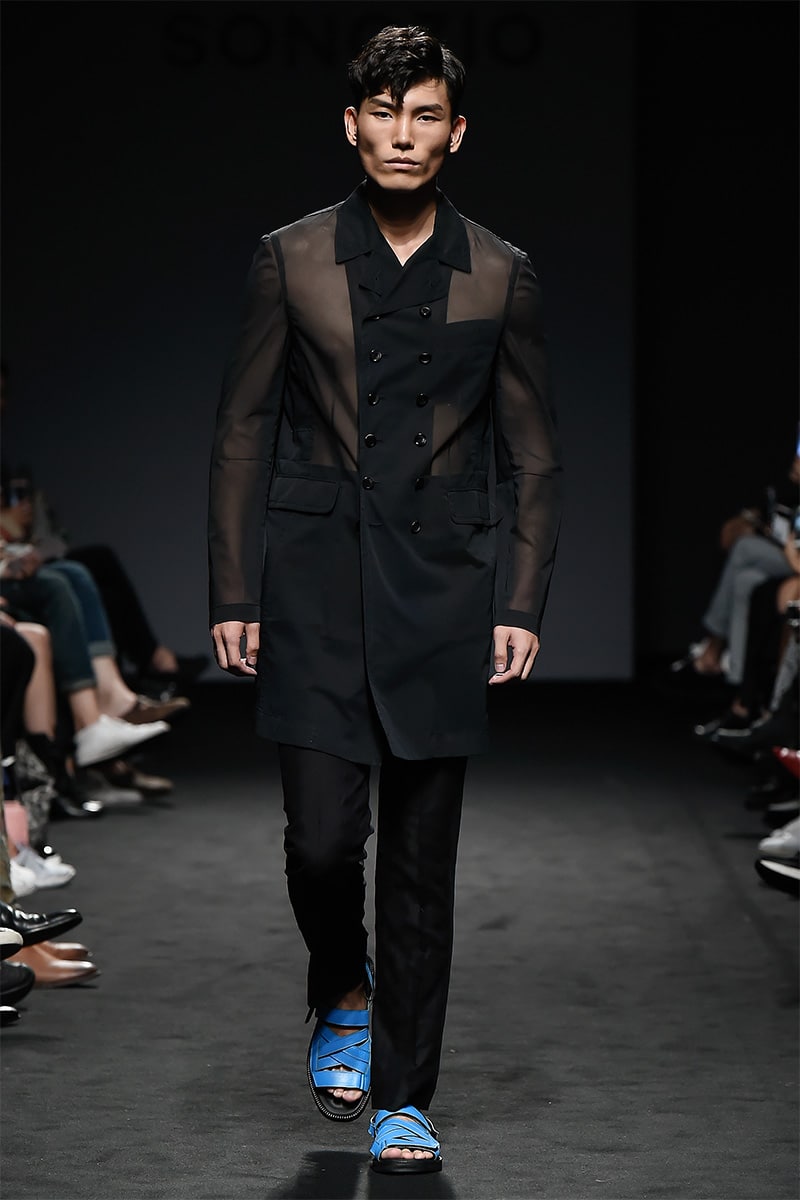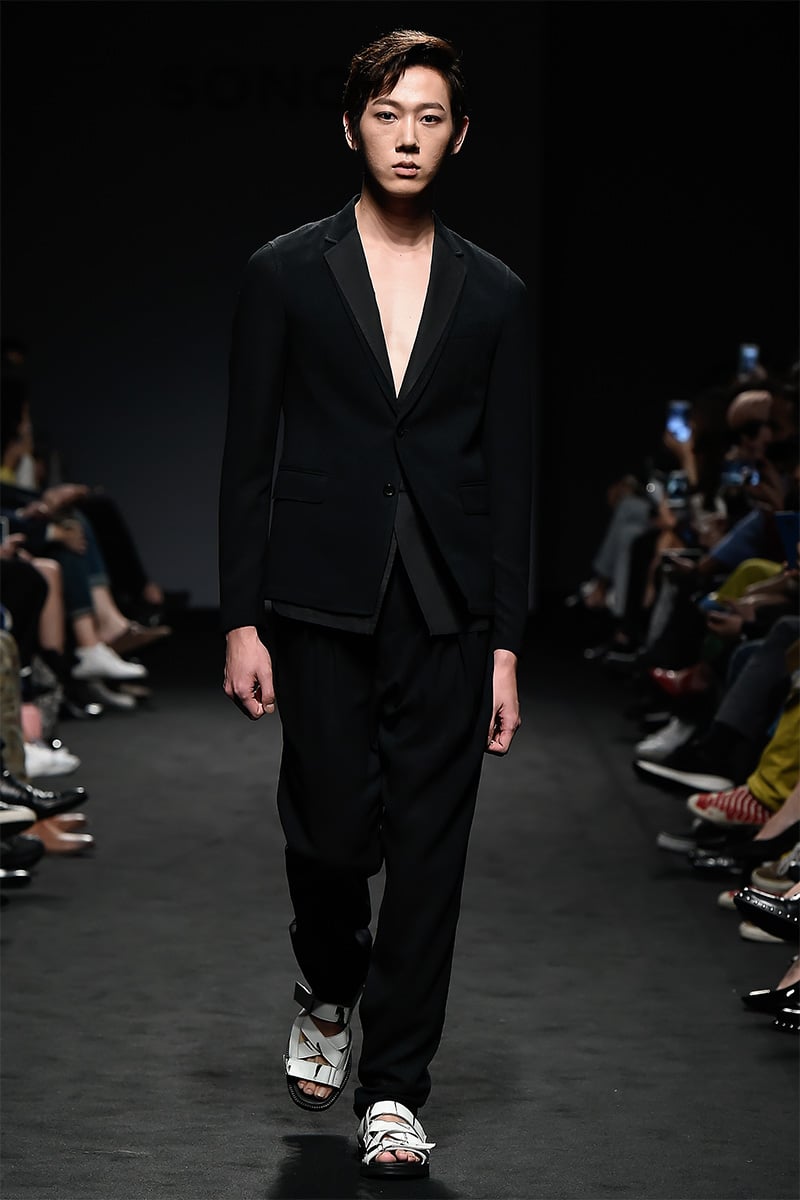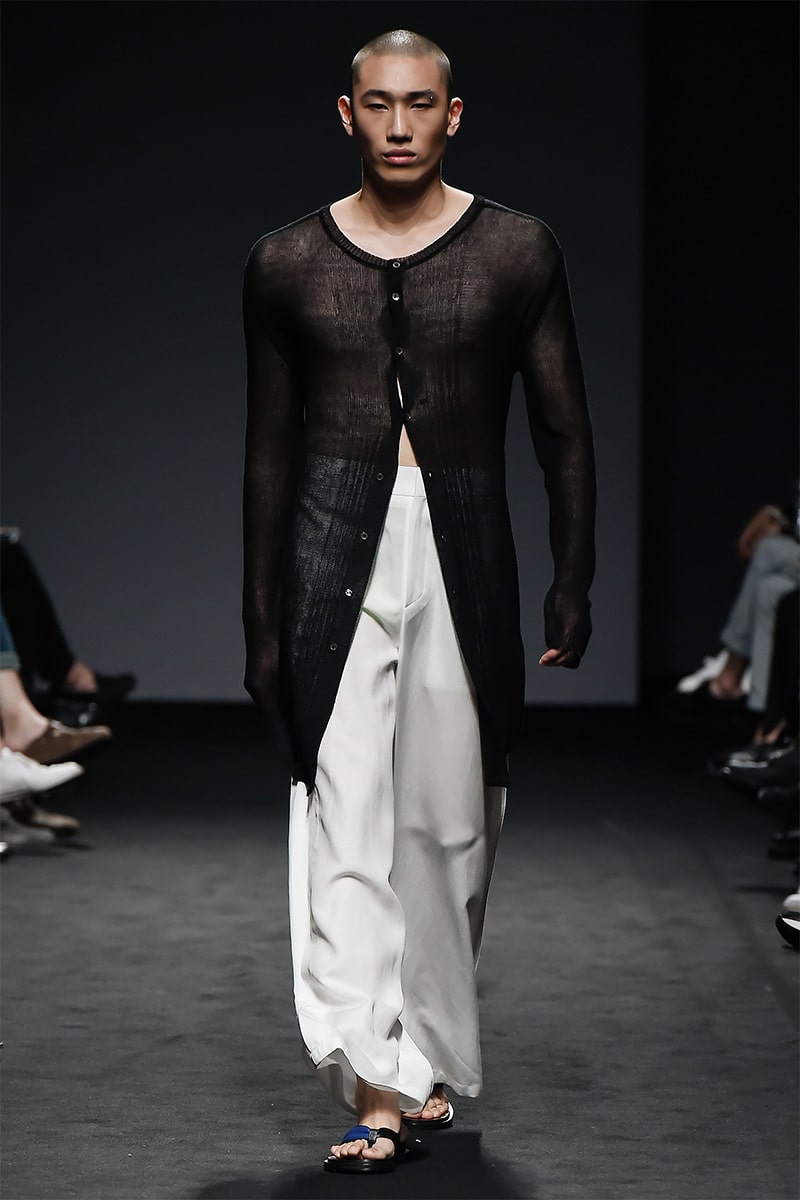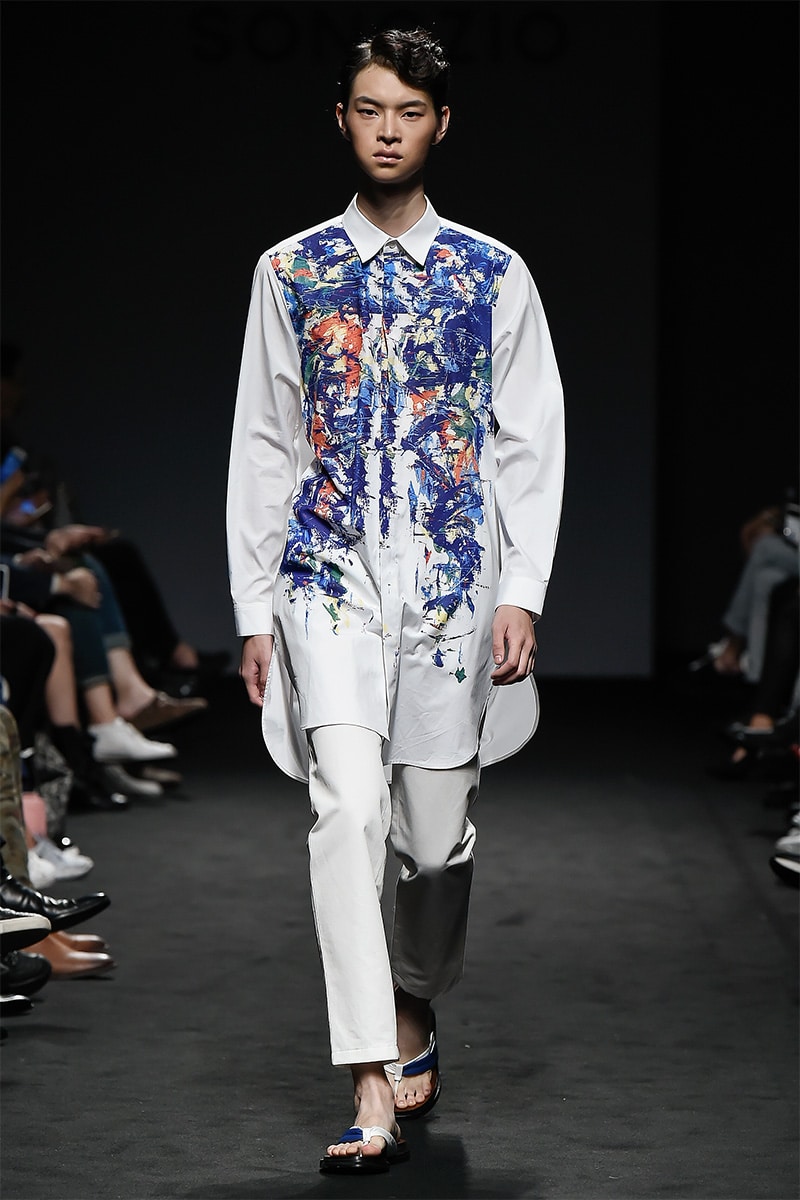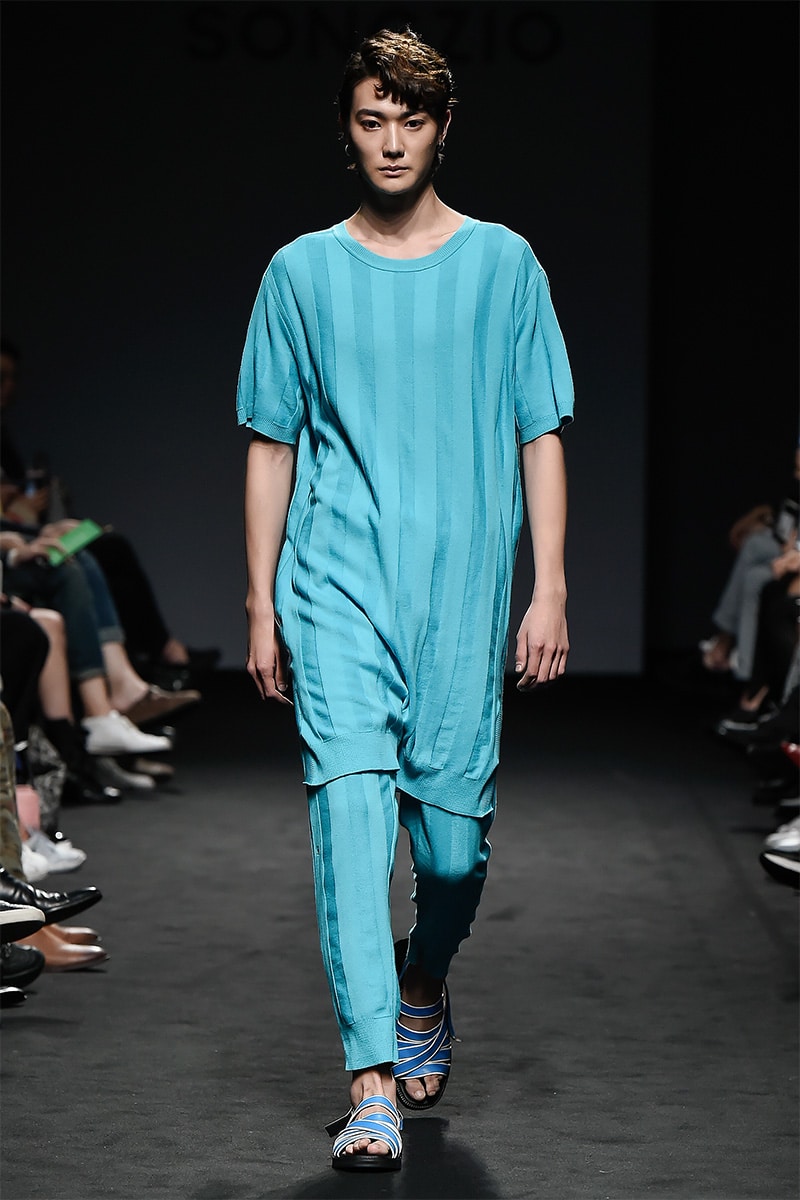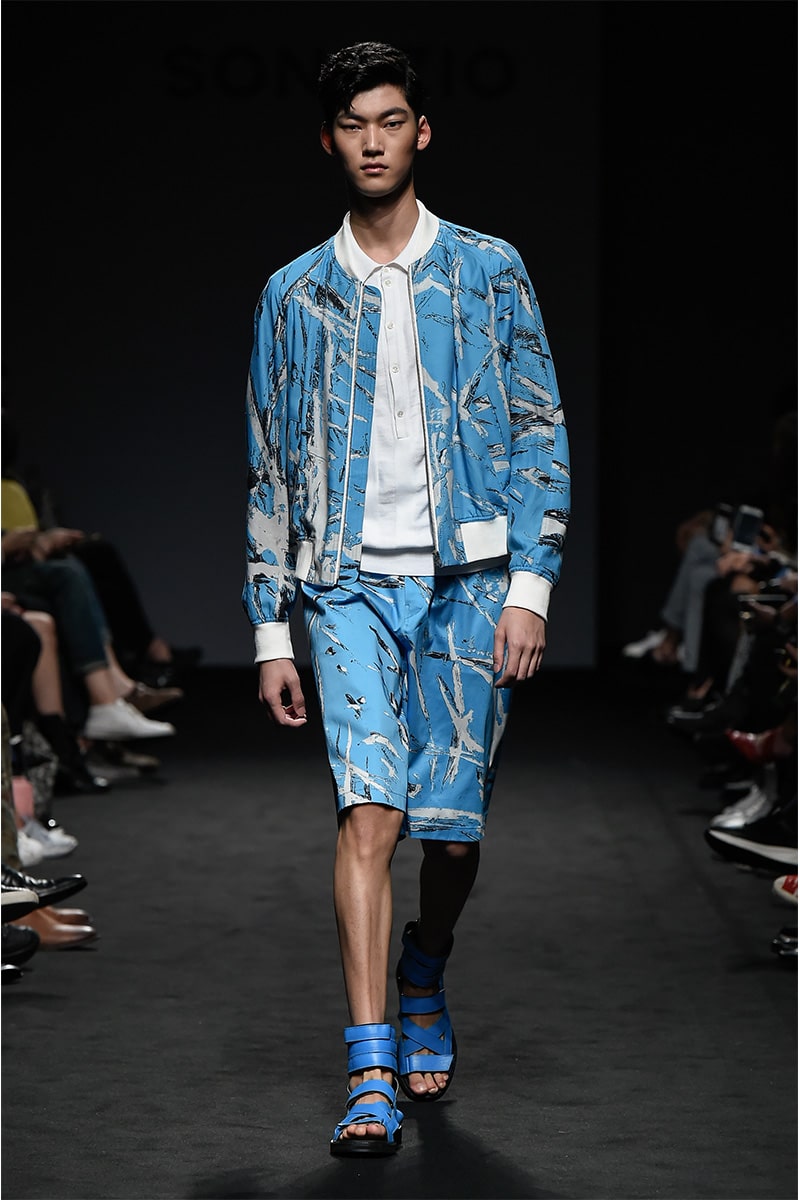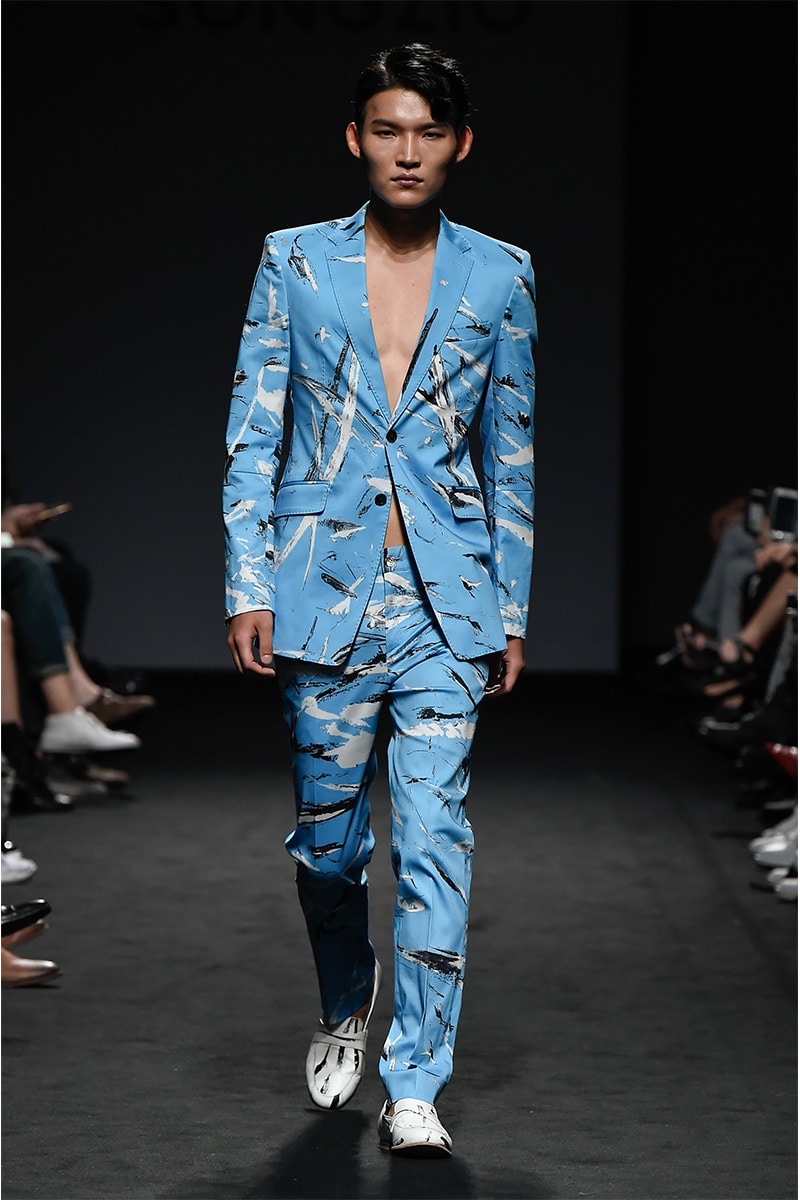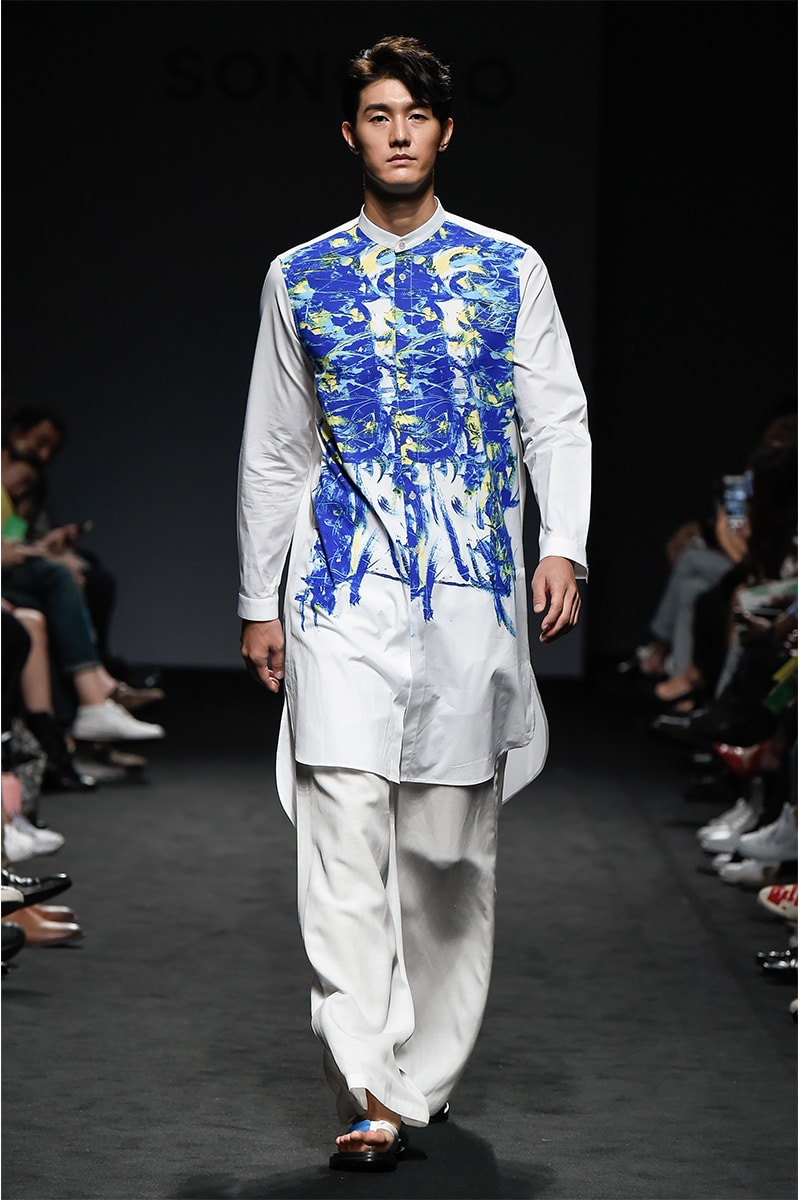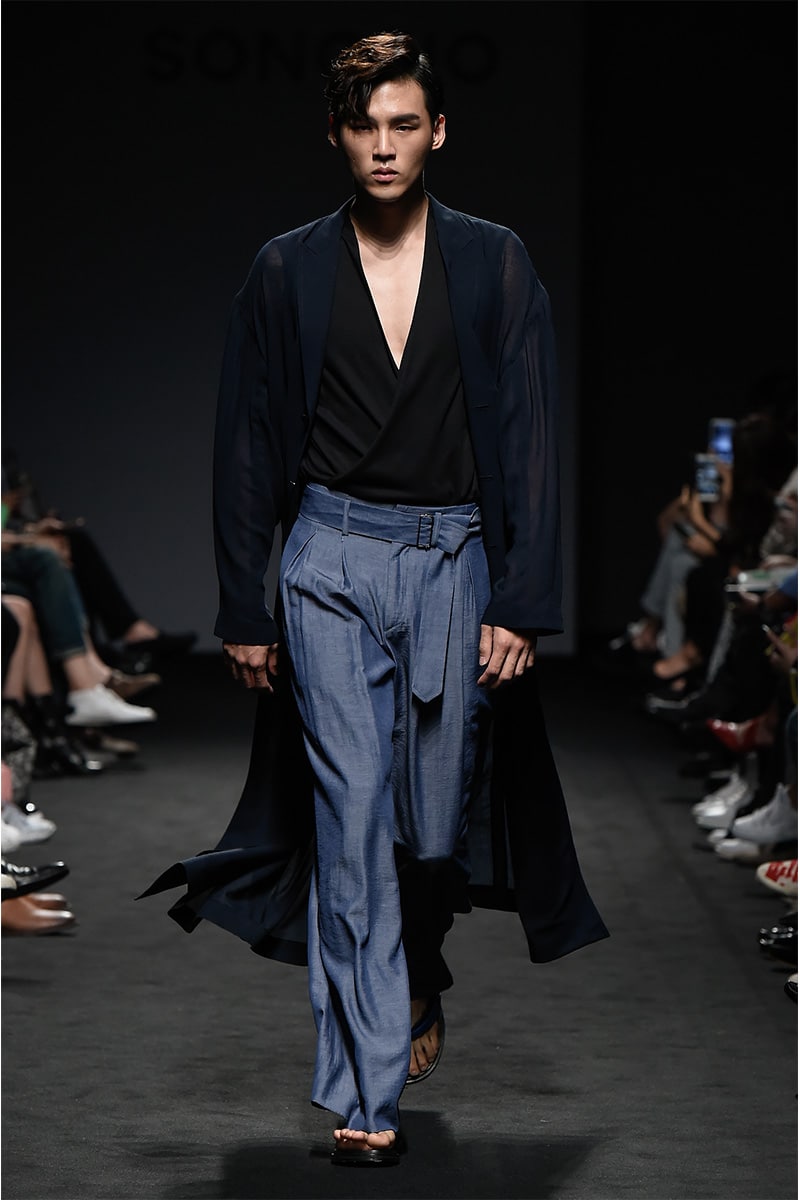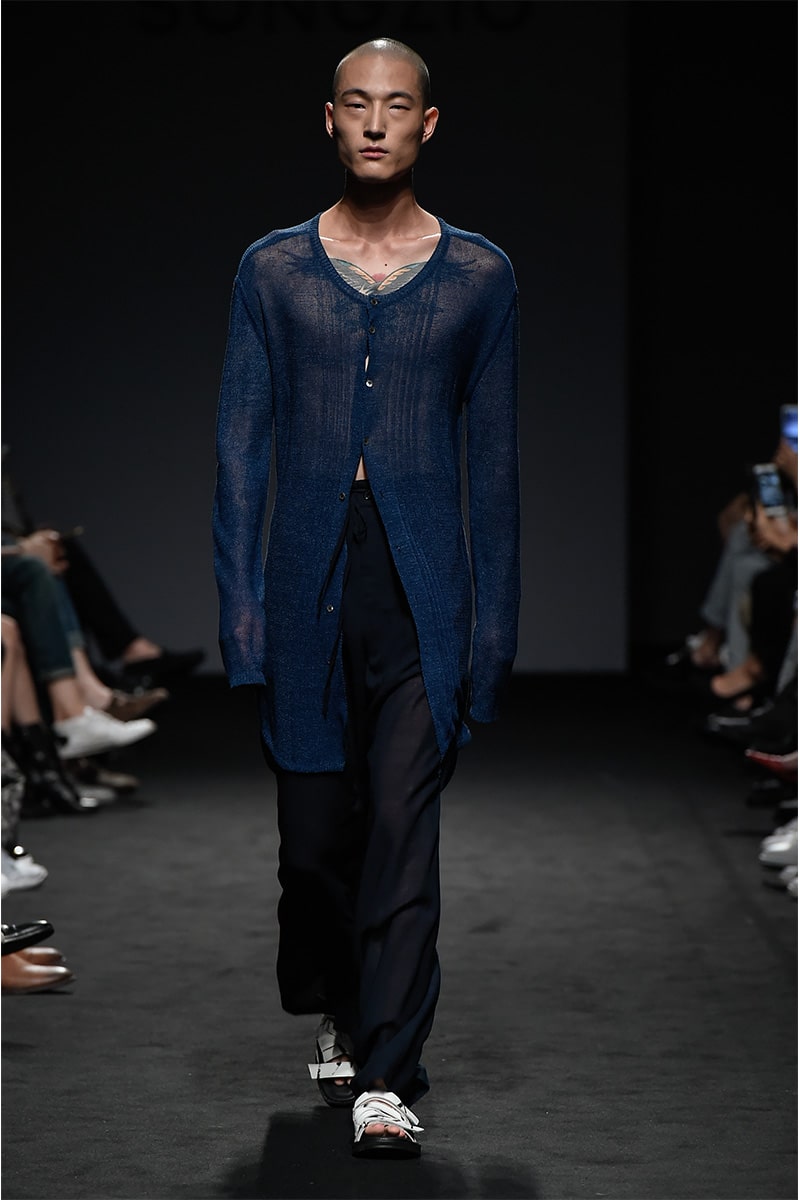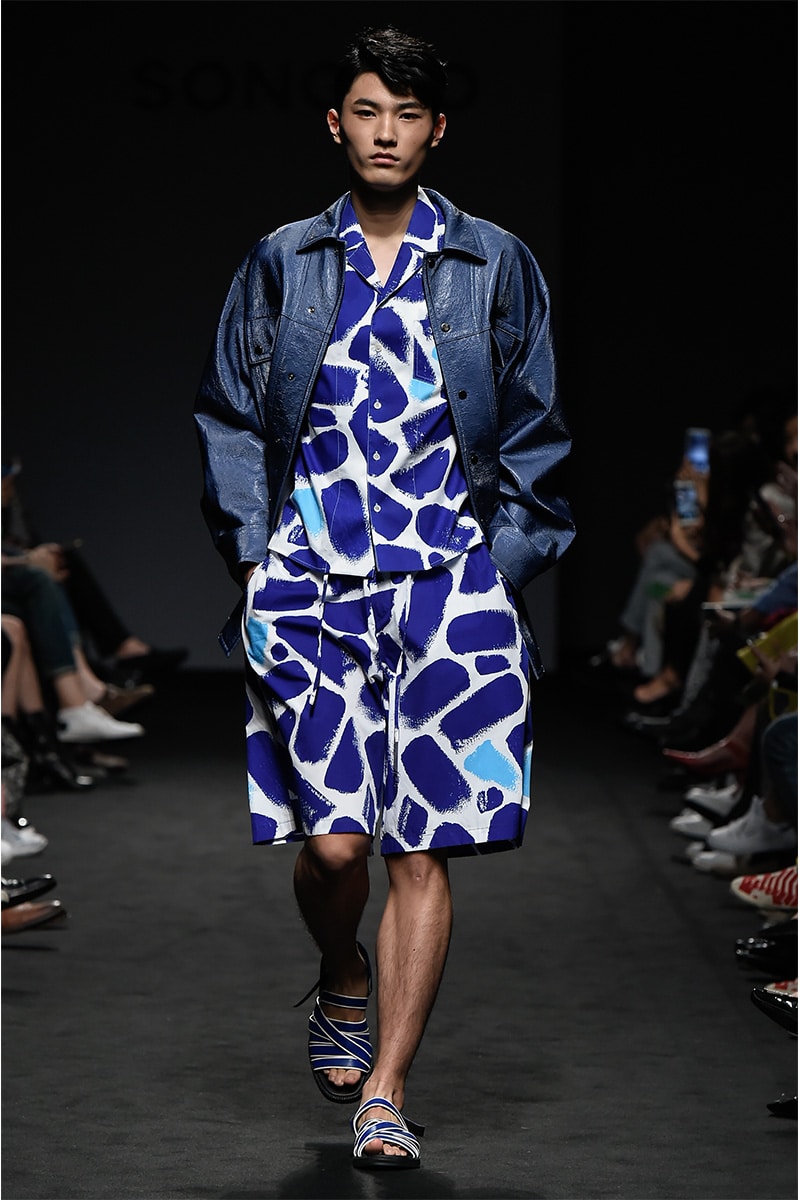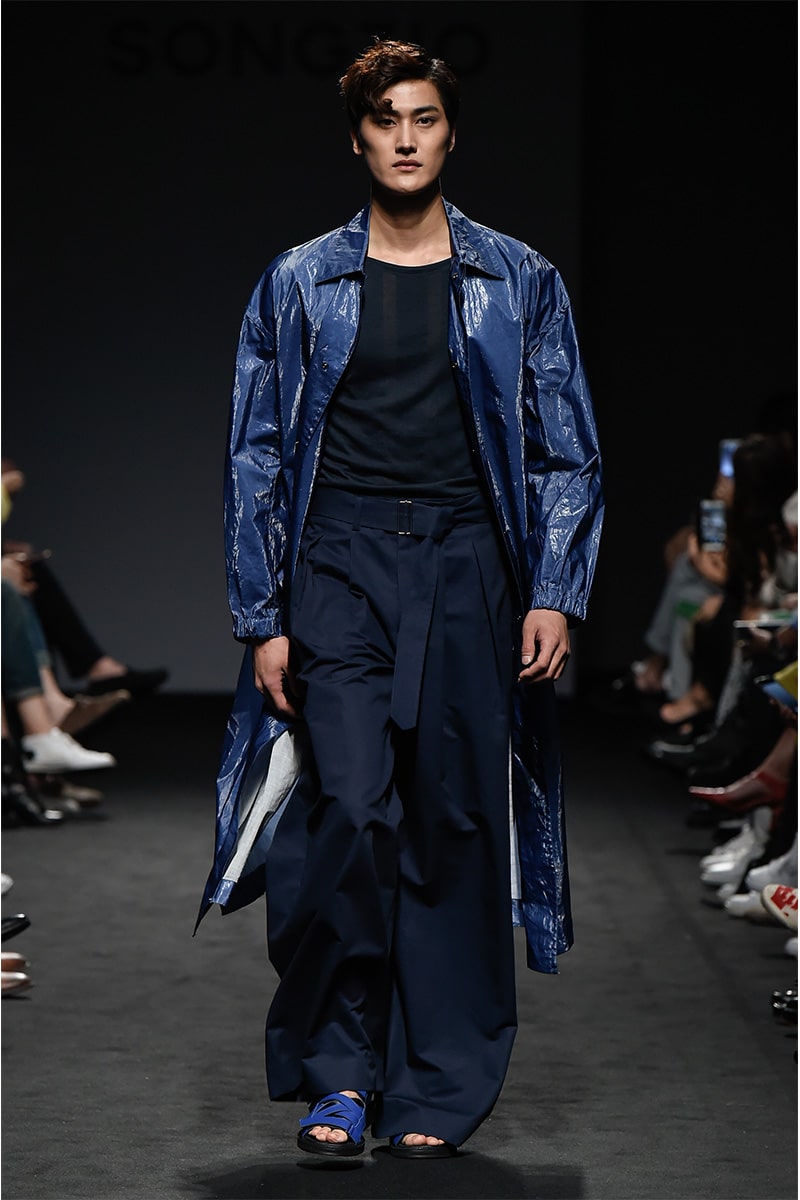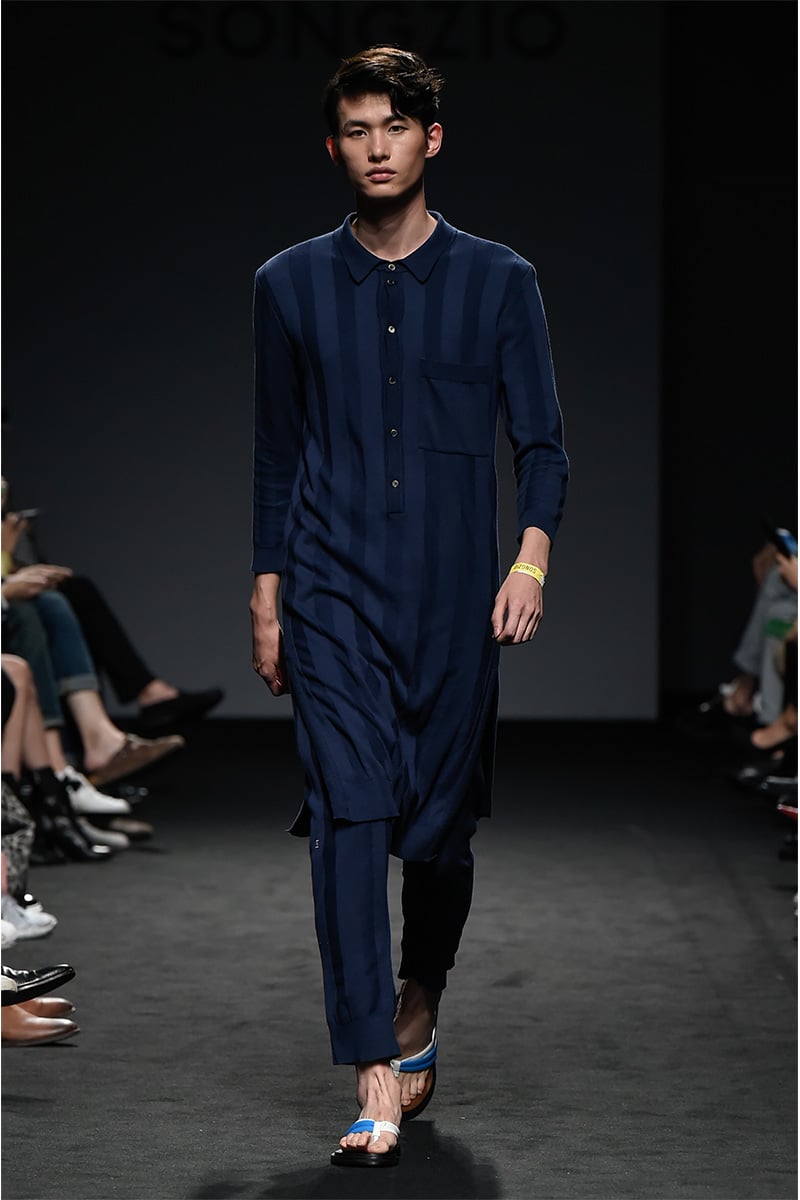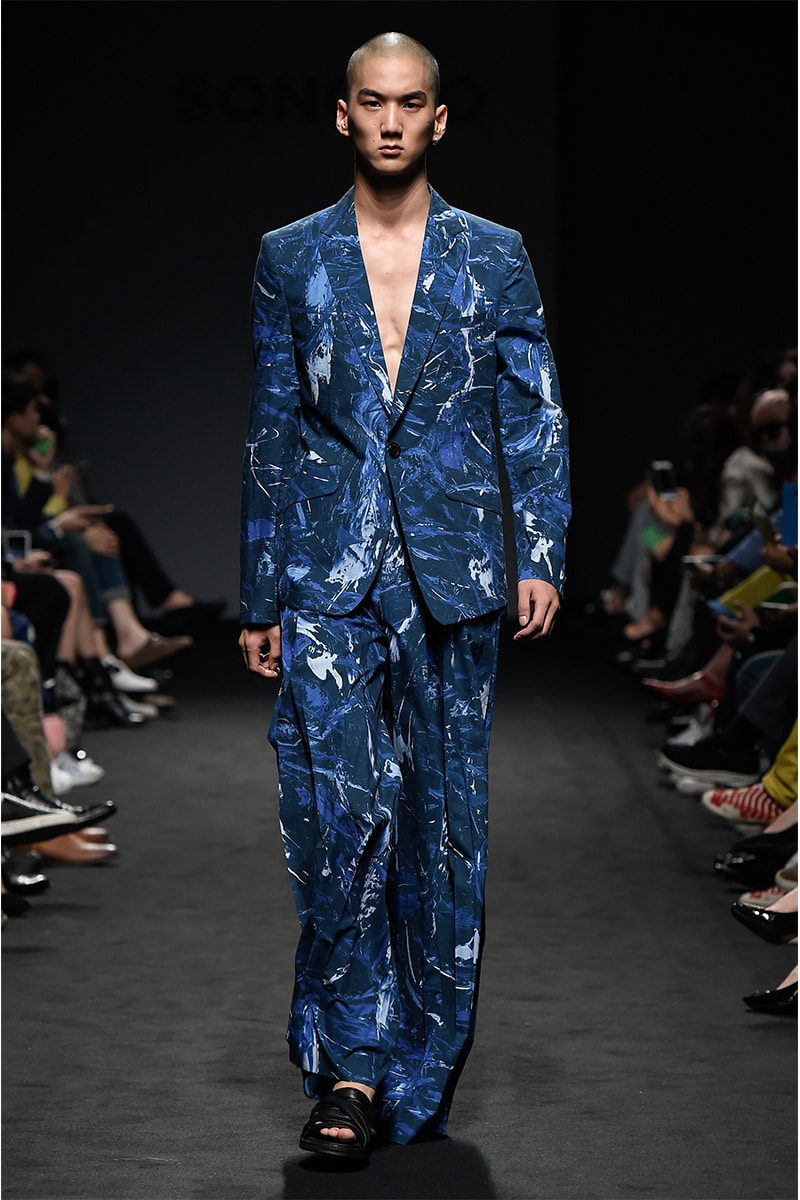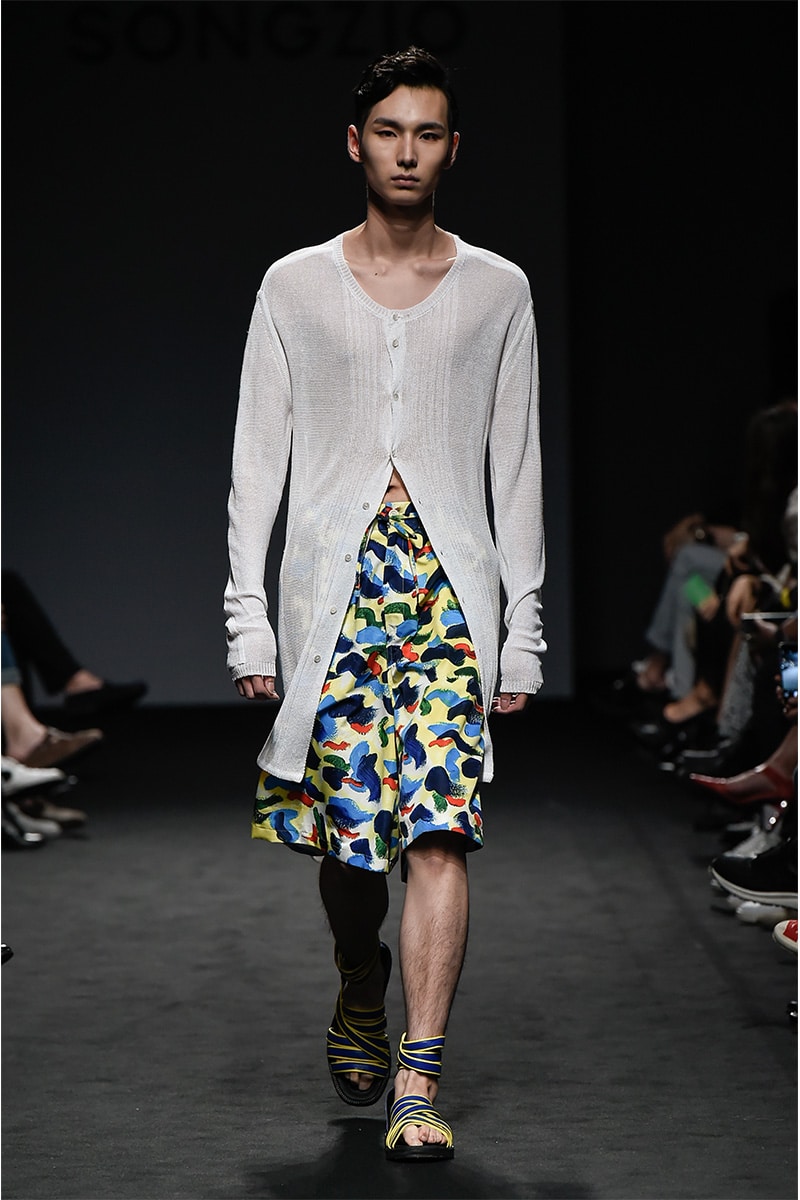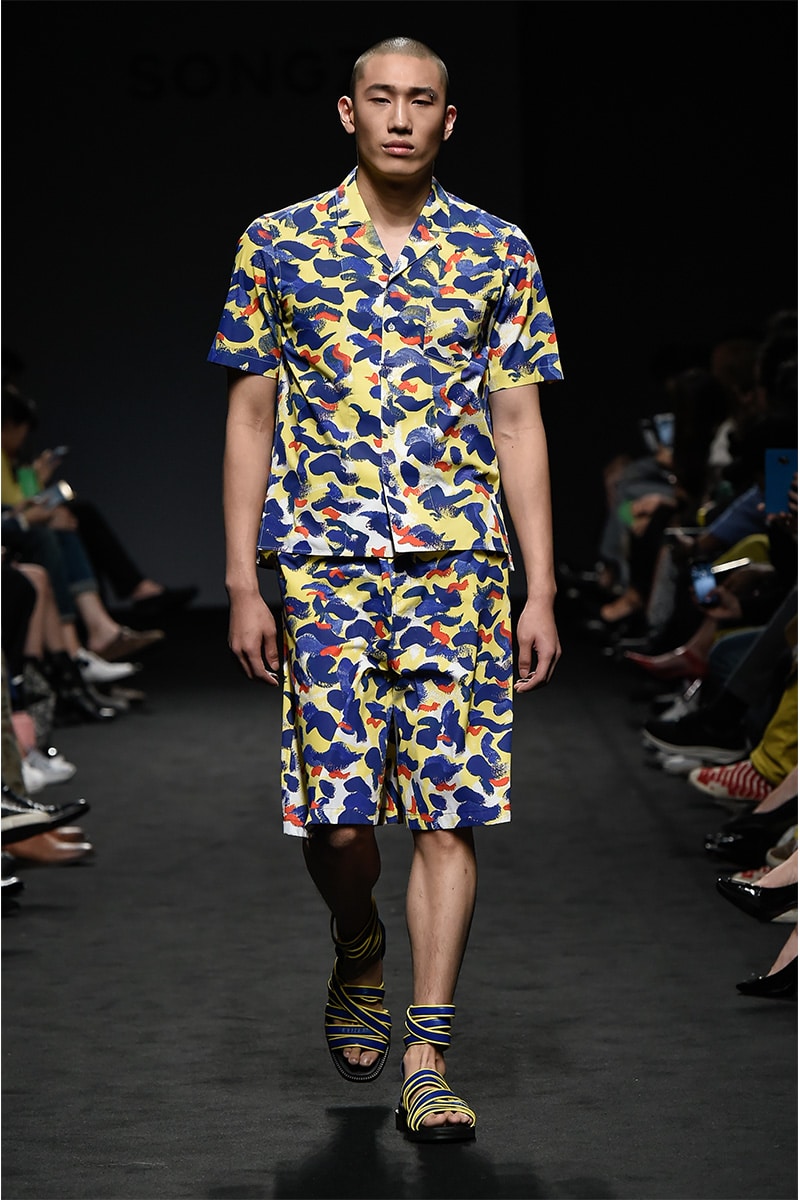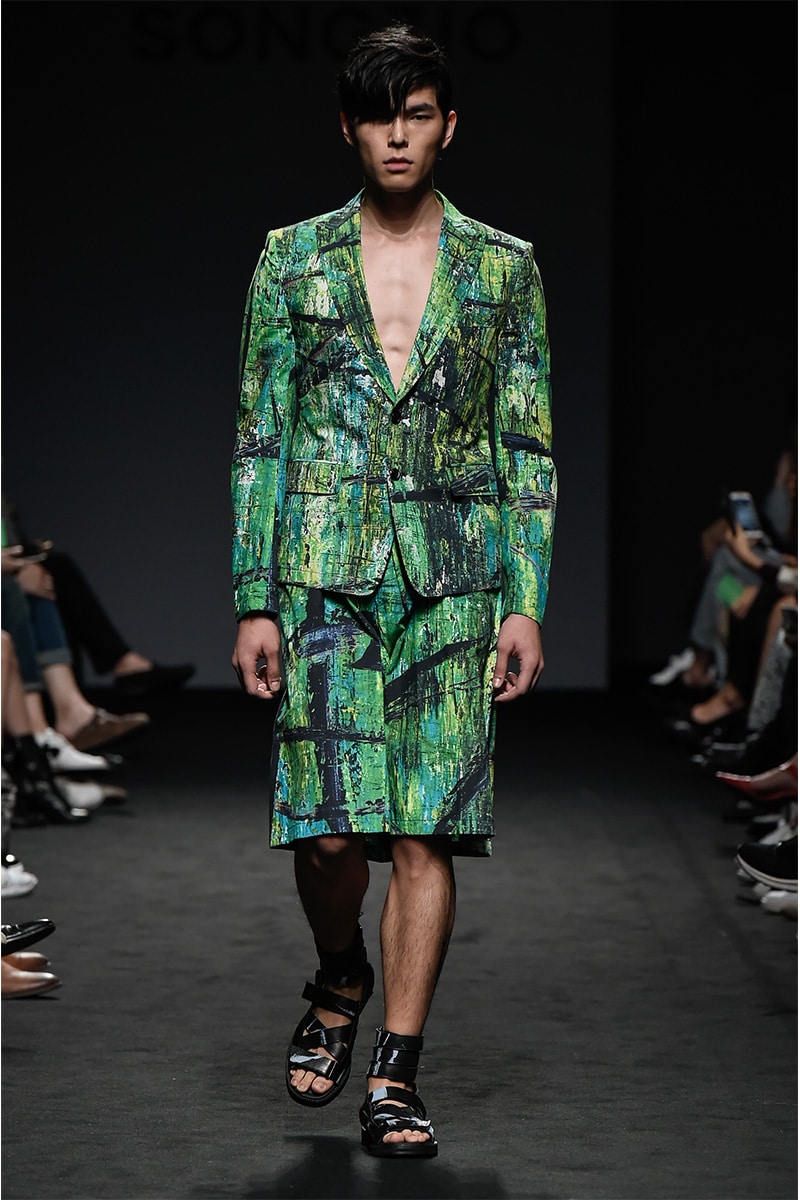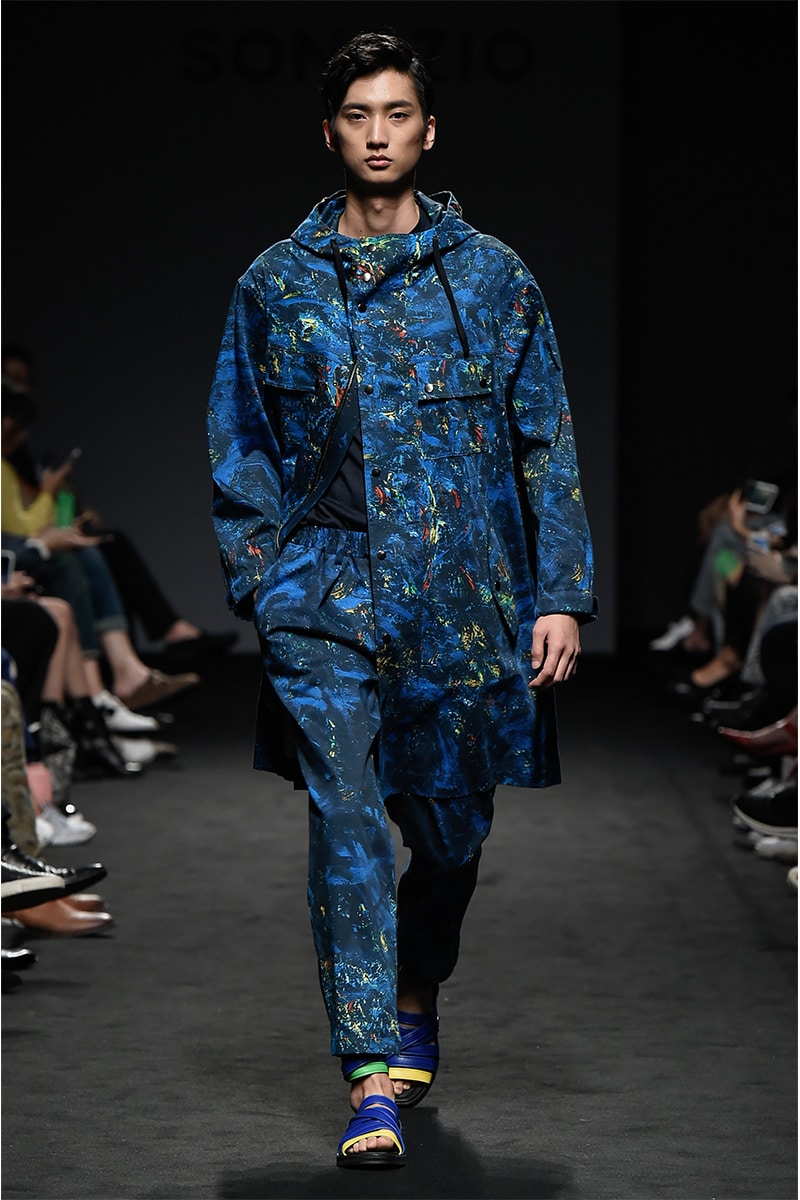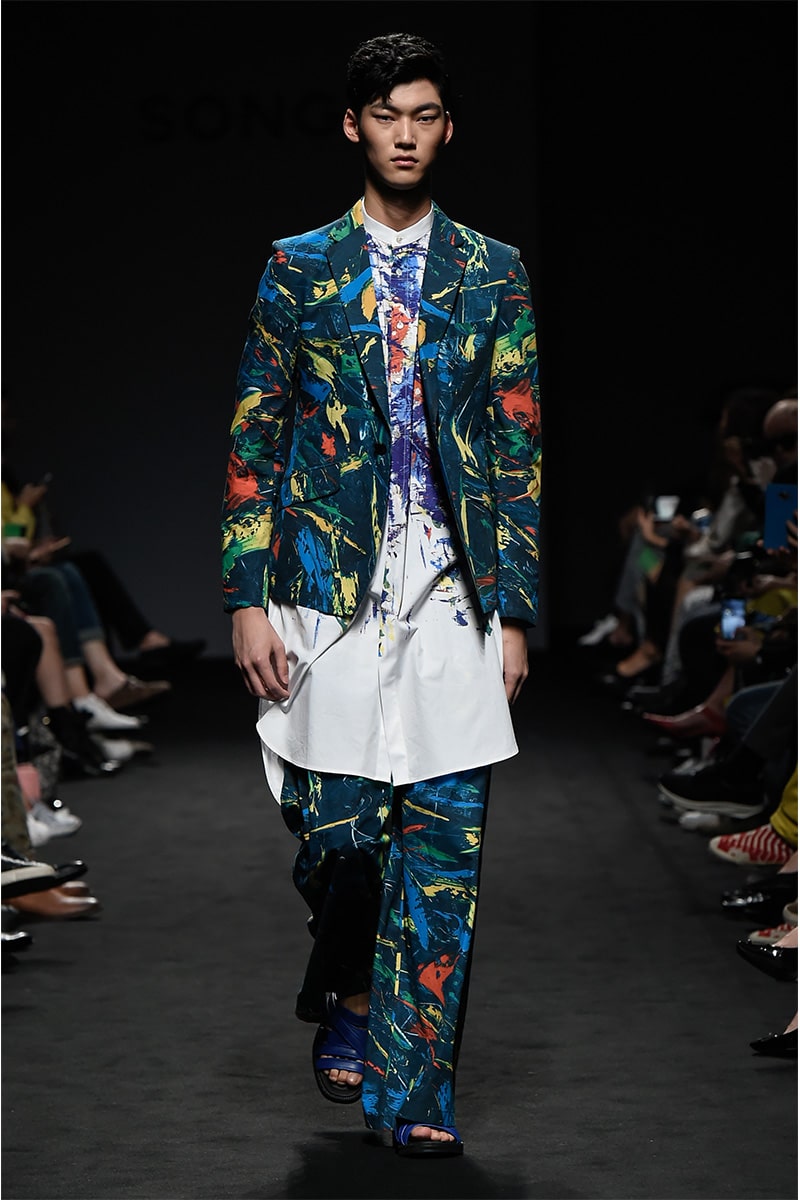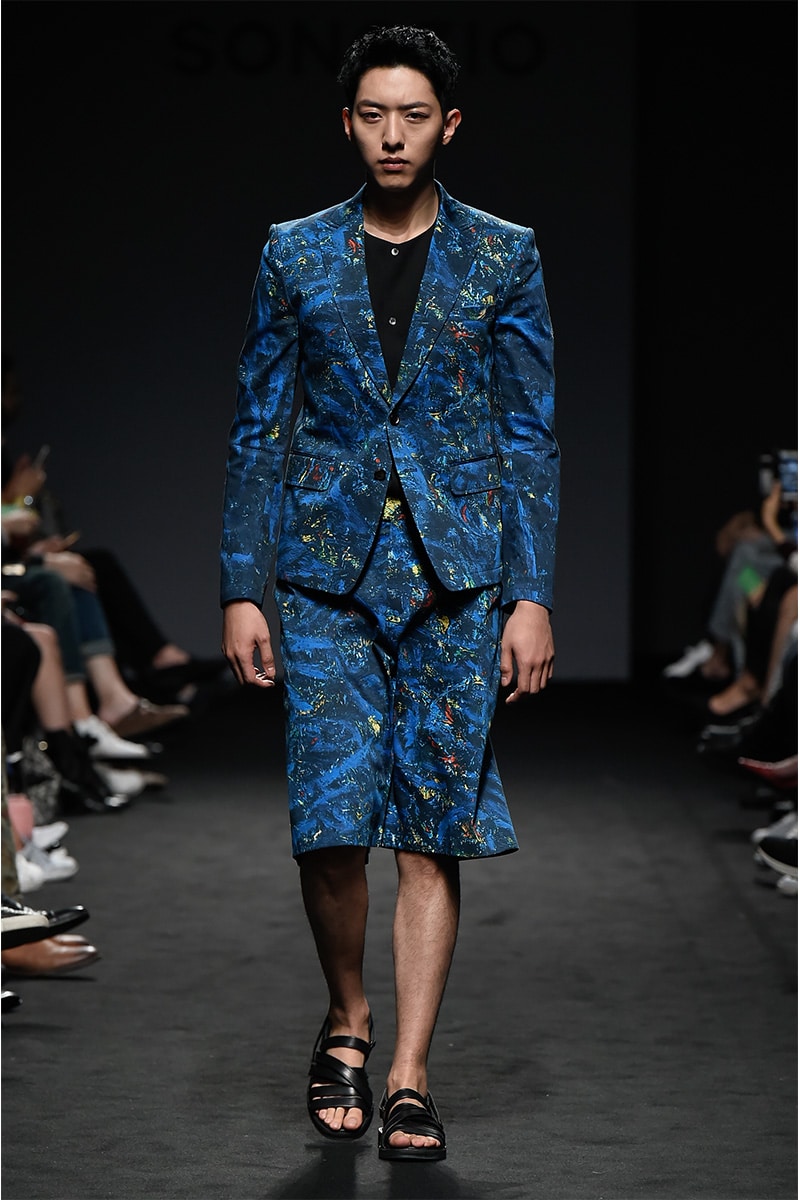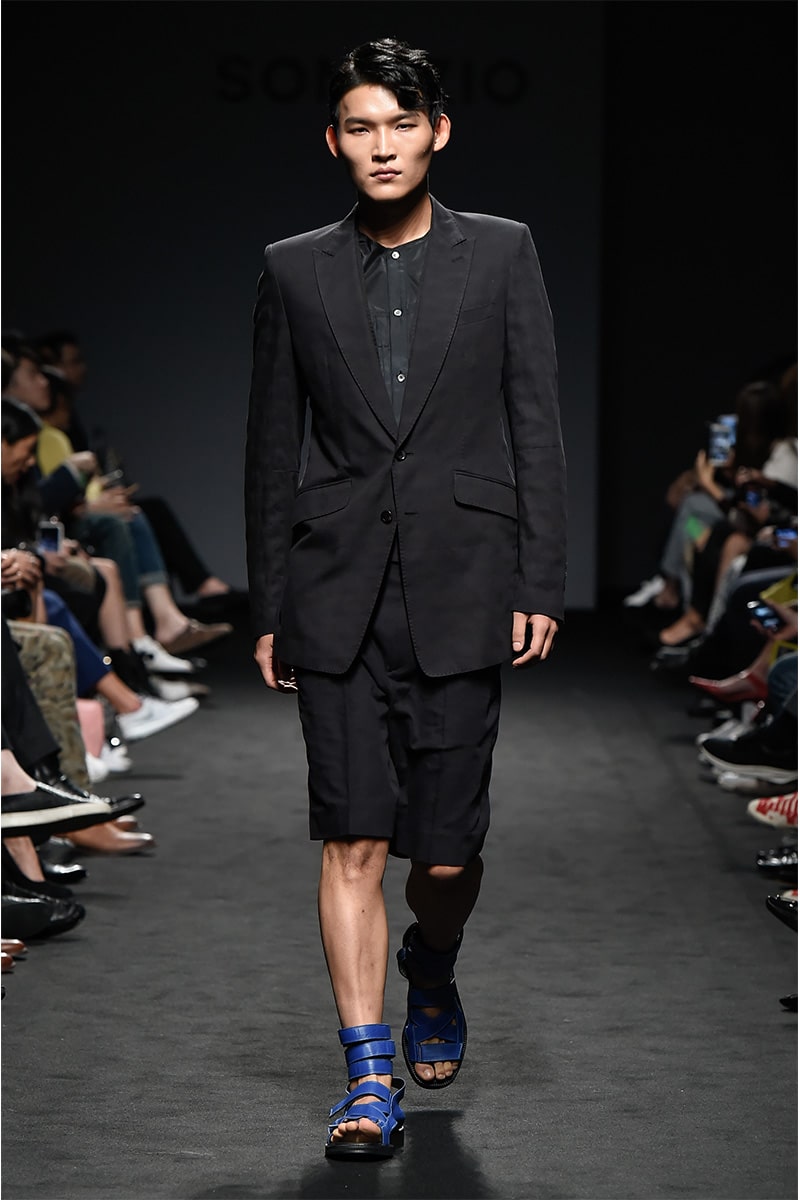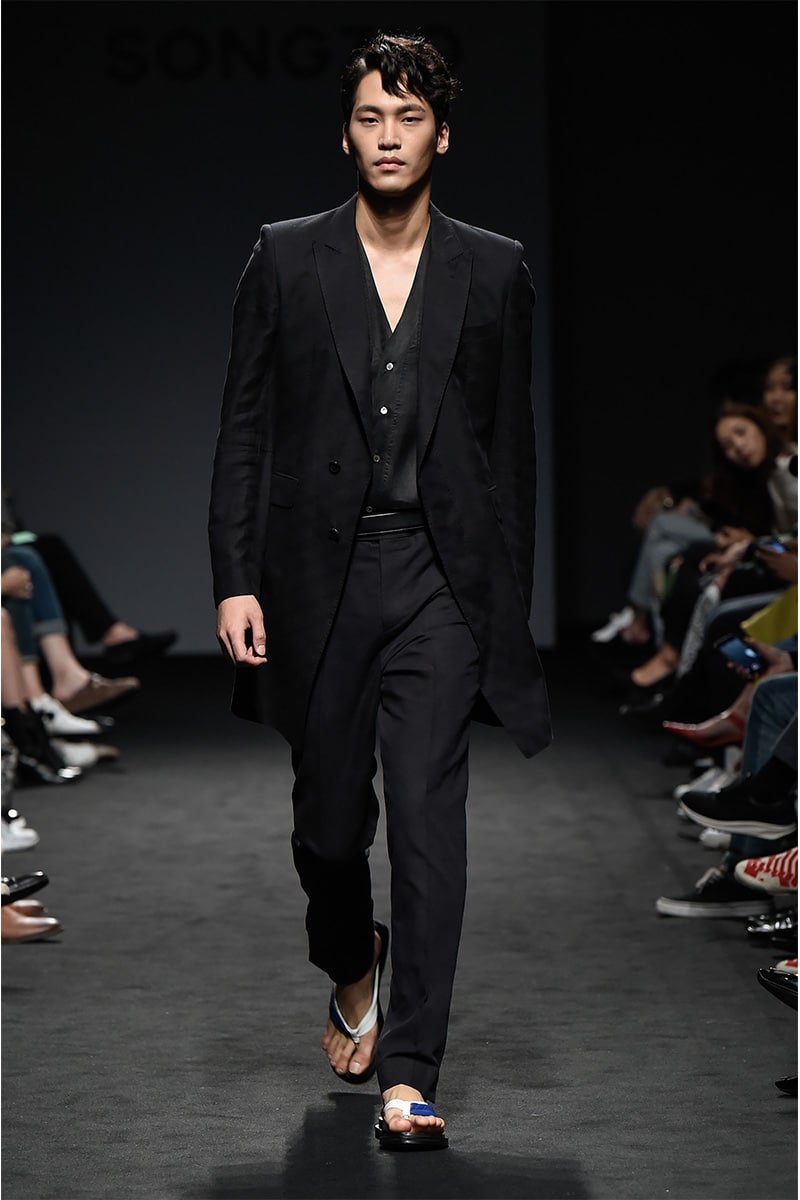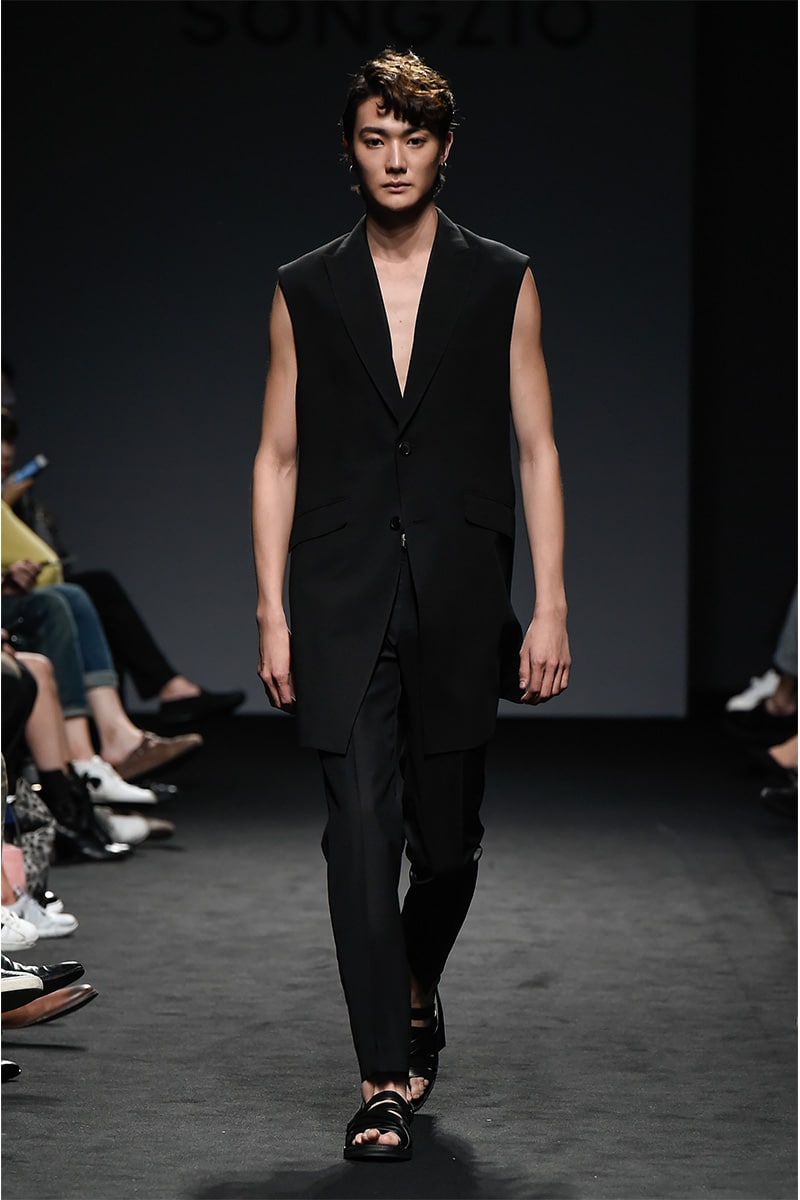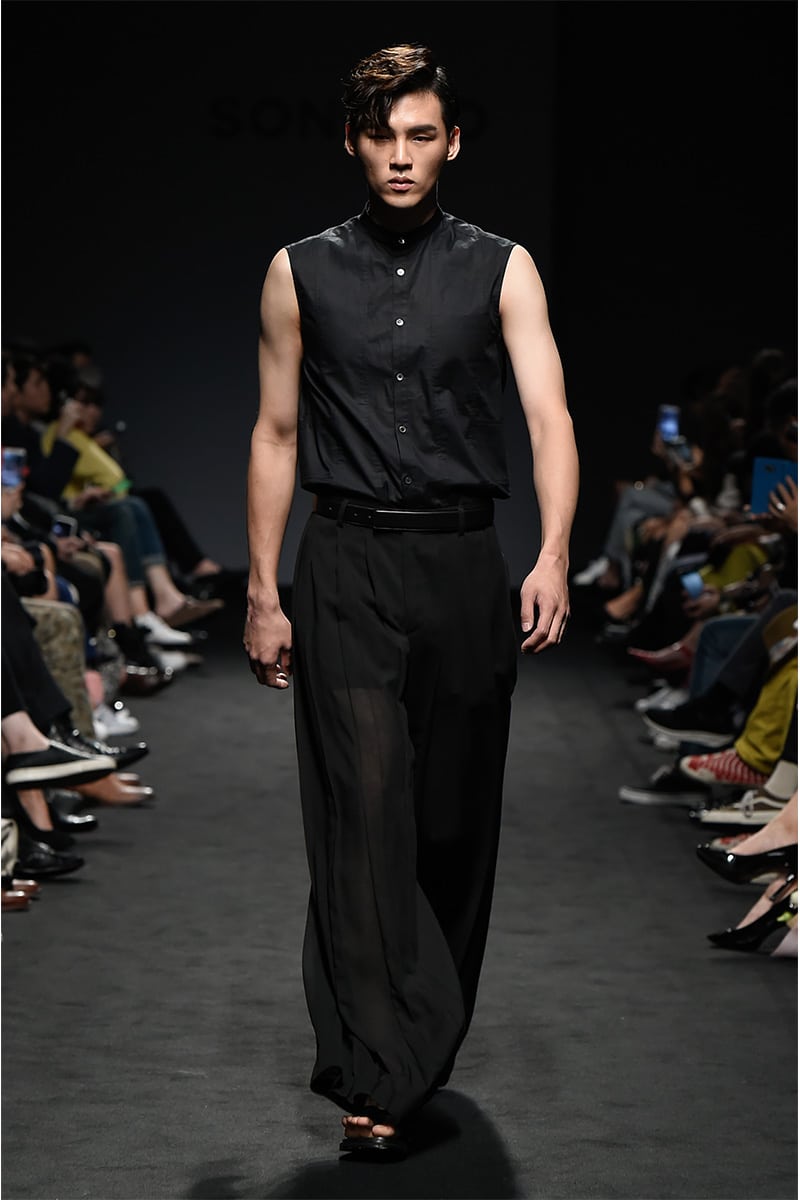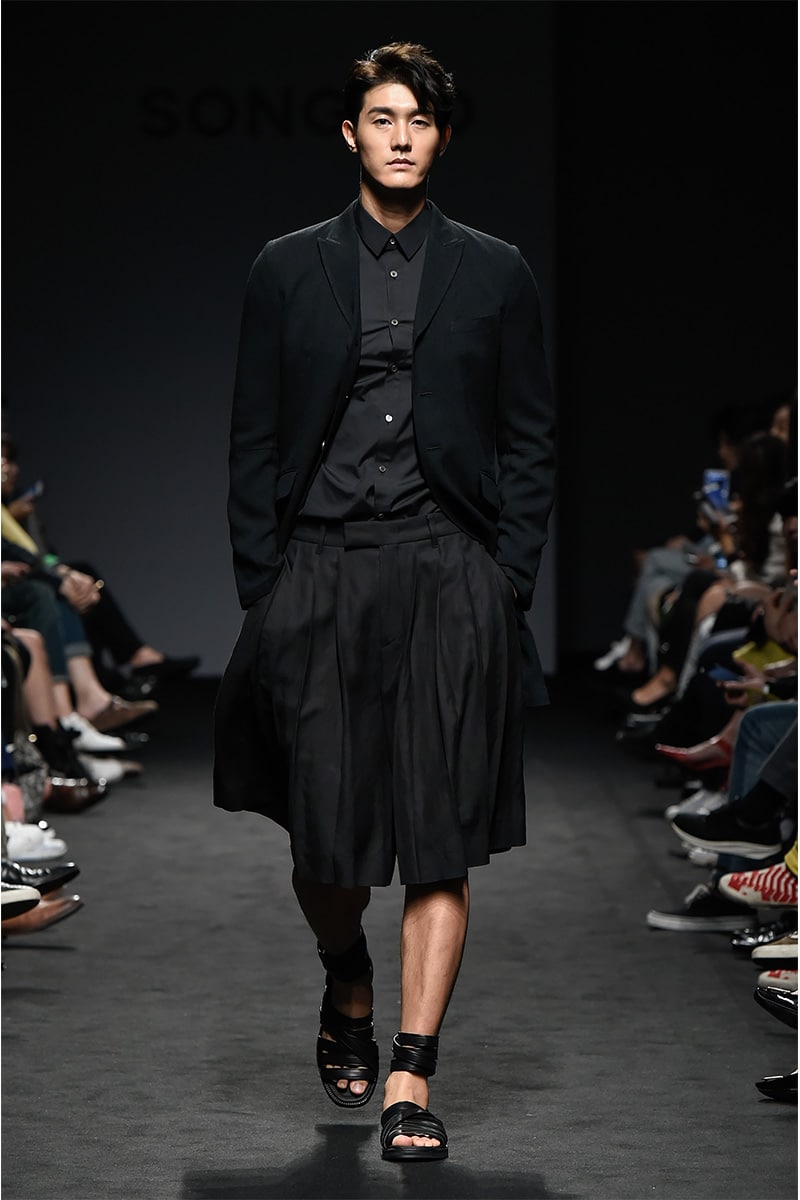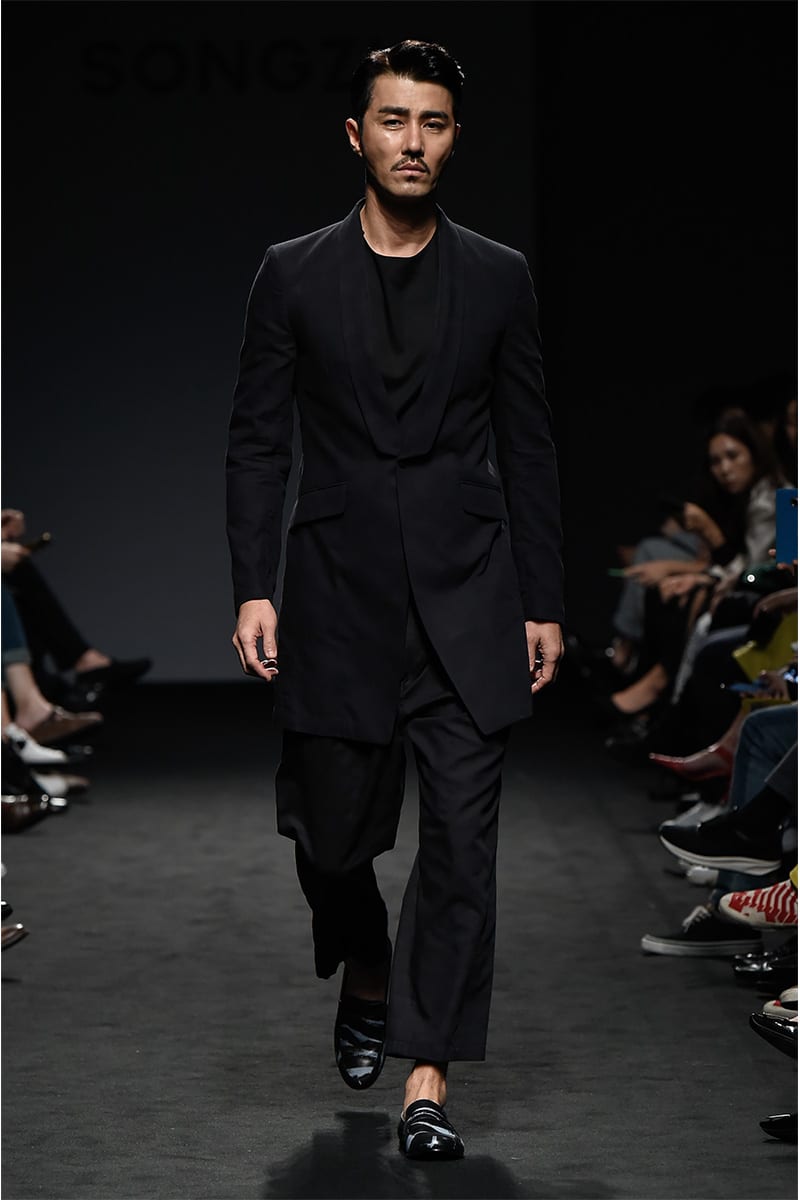 Songzio unveiled its Spring/Summer 2017 collection during Seoul Fashion Week.
Entitled 'Ocean' and inspired by his own artworks, hues of ultra-blue, aquamarine and compose blue define this season's color palette as layering sits alongside soft and structured silhouettes and stays true to SONGZIO's modernist aesthetic. Looks are designed to have contrasting silhouettes: trousers are loose and voluminous while jackets are architectural and fitted creating a non-traditional menswear expression of attitude and style.
Art print tailored suits, androgynous tux, art print bomber jackets, transparent jackets to art print loafers, the collection offers all of men's essentials.