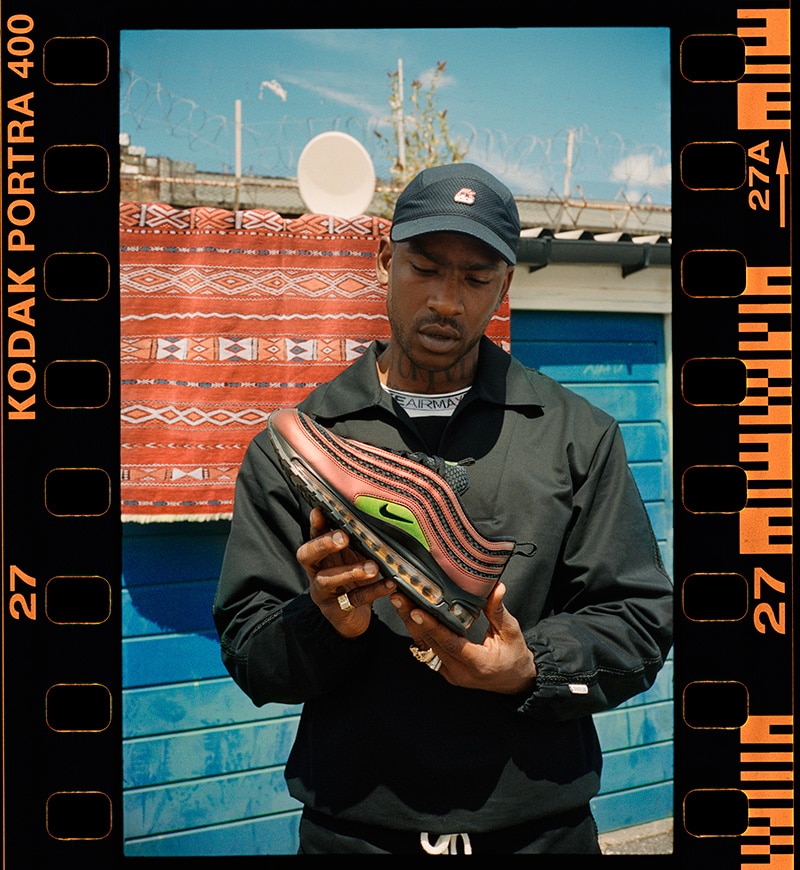 British-Nigerian artist Skepta's signature Air Max 97 is inspired by his love of Nike Air and his home-away-from-London, Morocco. A trip to Essaouira, a coastal city frequented by rockstars during the '60s, provided further colors, sounds and stories that would shape the Air Max 97 Sk collaboration.
Here, Skepta describes what took him to Morocco and how the shoe represents who he is and where he comes from.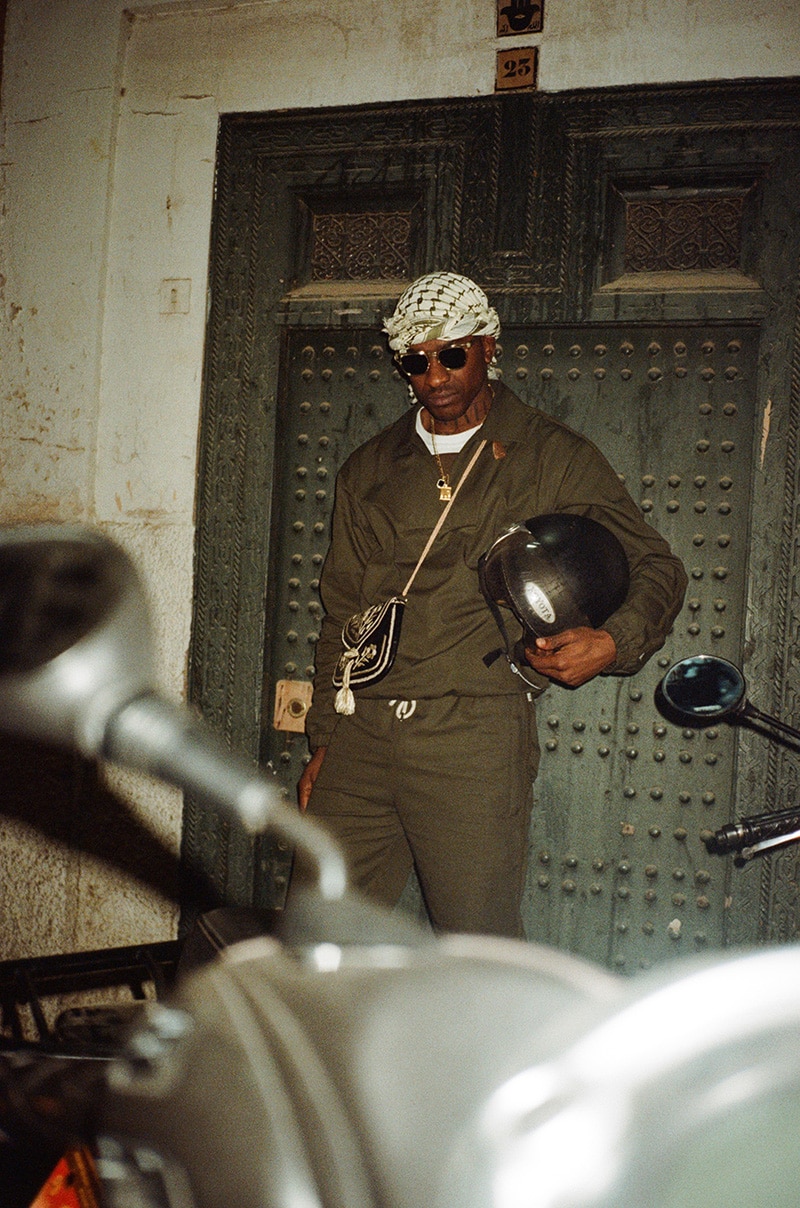 "I found Morocco, and it was perfect. Everything I wanted to feel about peace, I found it there. I like the architecture, the pastel colors, the taxis, the way that you could just go into a small little souq, open a door and it brings you into a big, massive, beautiful new world that you would never have expected."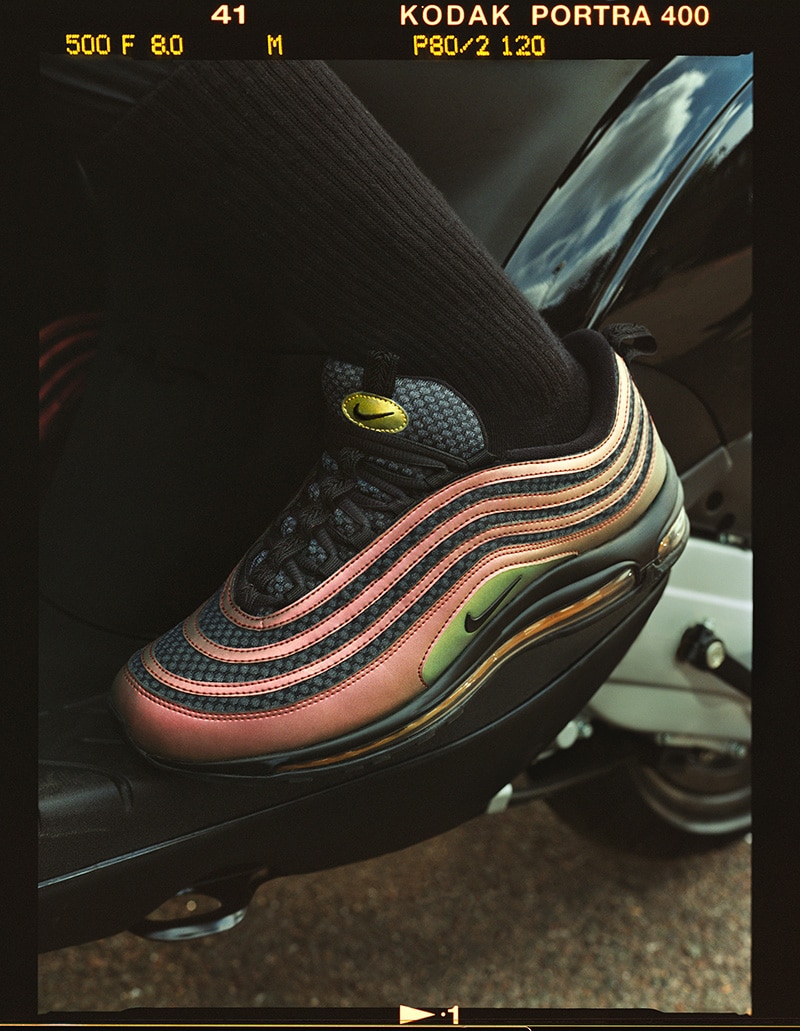 When designing the Air Max 97 Sk, Skepta took the color palette of Morocco into consideration, but also the palette of the 1999 Air Tuned Max. That was the first shoe he ever saved up money to buy, so he wanted to bring its magic to the 97 — the magic that made him first love Air Max when he saw it as a child.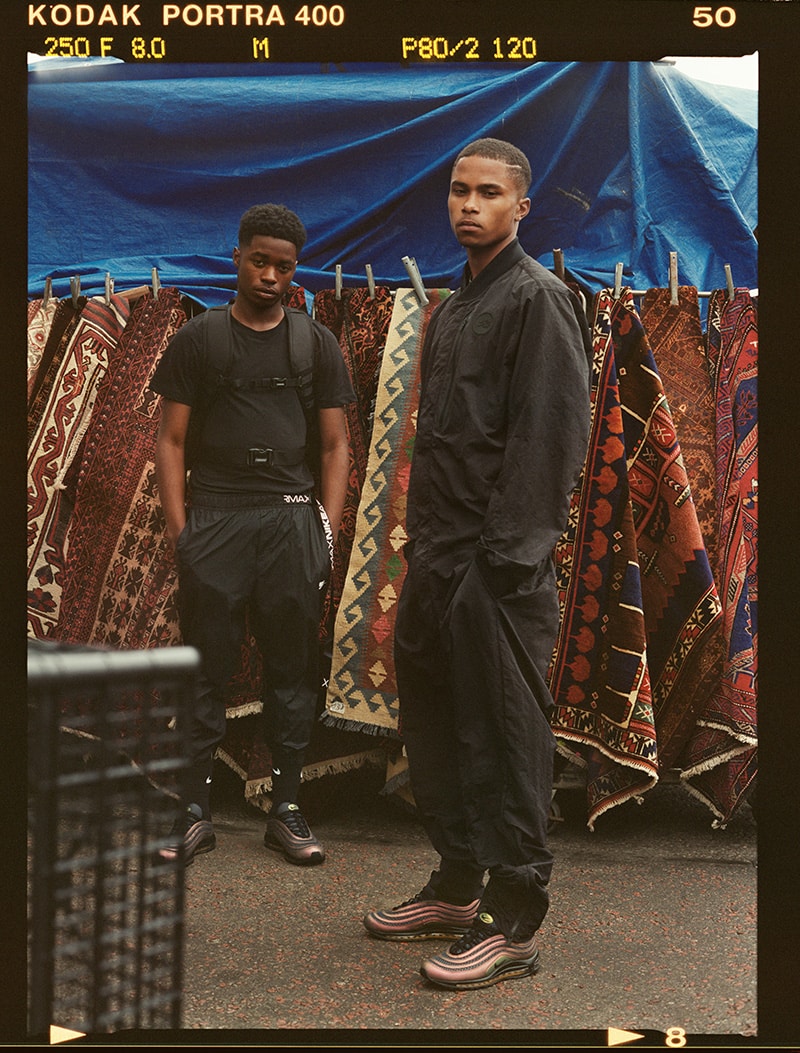 "We added the embroidery inspired by Morocco, on the tongue and on the back, and created a print on the insole that is reminiscent of what I saw there, as well."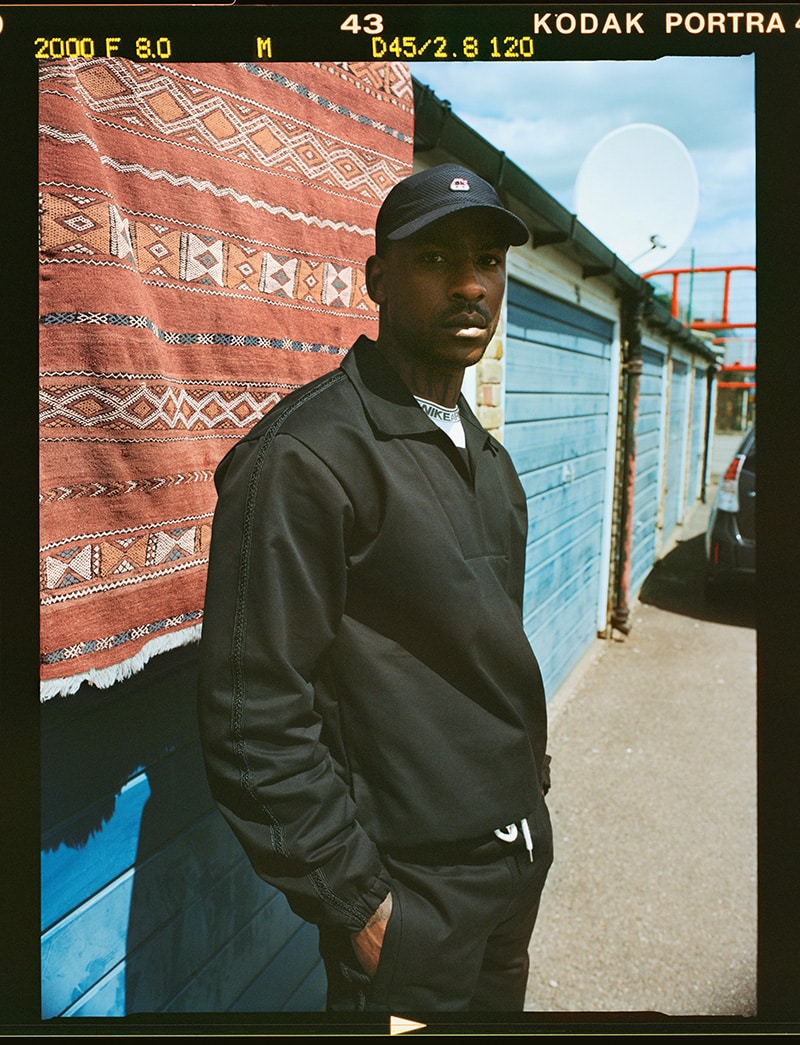 "I have been wearing Air Max for so long, since I was seven playing around in the estate; I feel like I know my Air Max well. Air Max is from when we were running the streets, it was comfortable to wear in London, whether you were going out to a club or kicking a ball in the streets. Those kinds of things stick in my mind from the young, magical, fantasy years of my life.
I understand that everyone is going through something, including young people on the streets. They want to look fly. They want to look cool. They want to look good when they get dressed. Everybody puts on their outfit to get through a situation."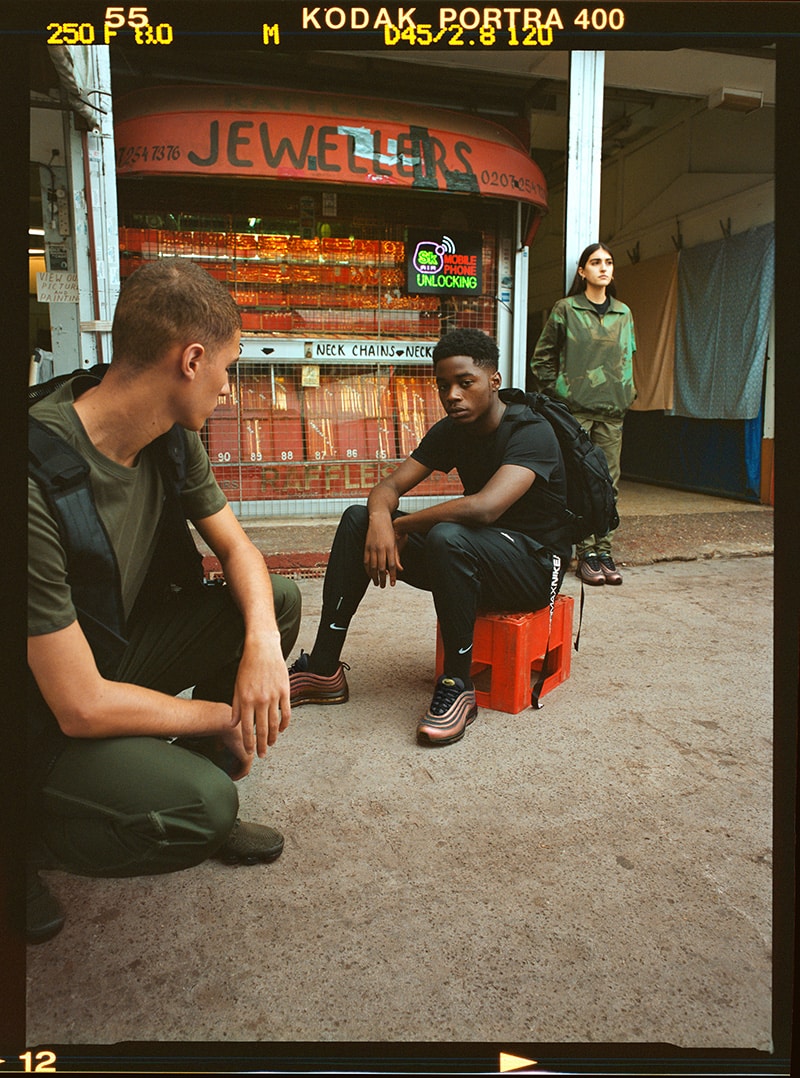 The Nike Air Max 97 Sk is available globally starting September 2 on Nike+ SNKRS, nike.com and at select retailers.