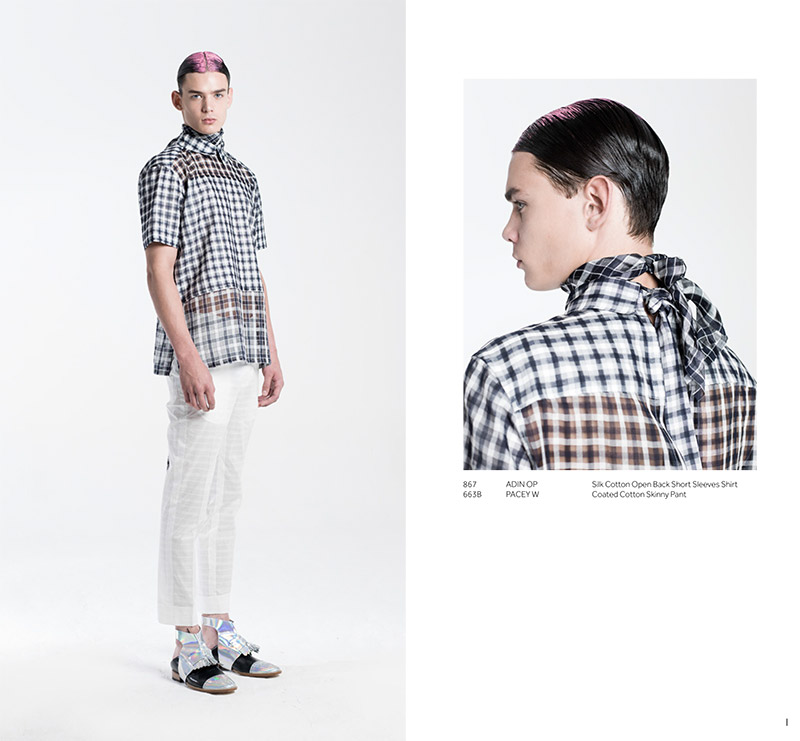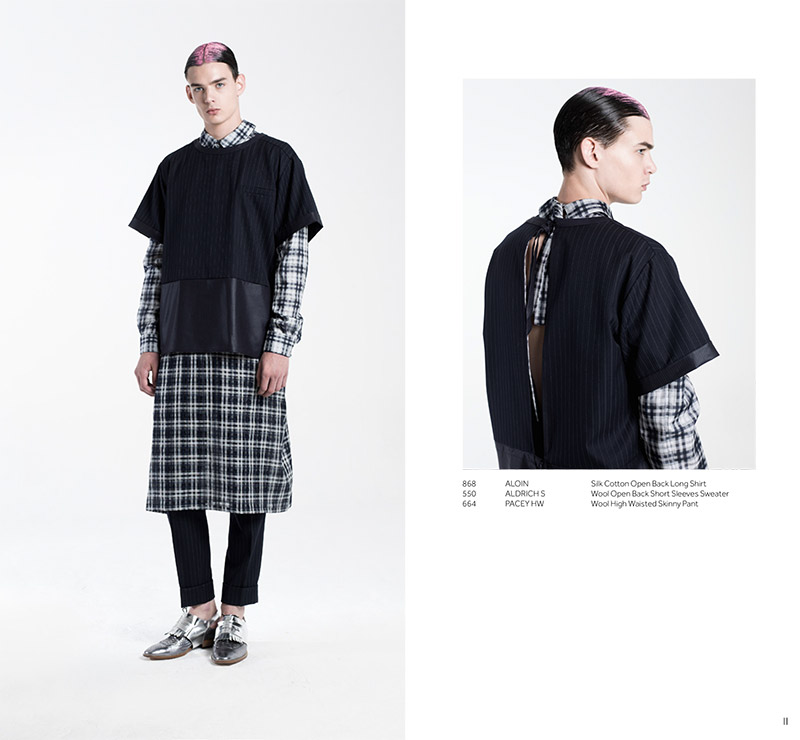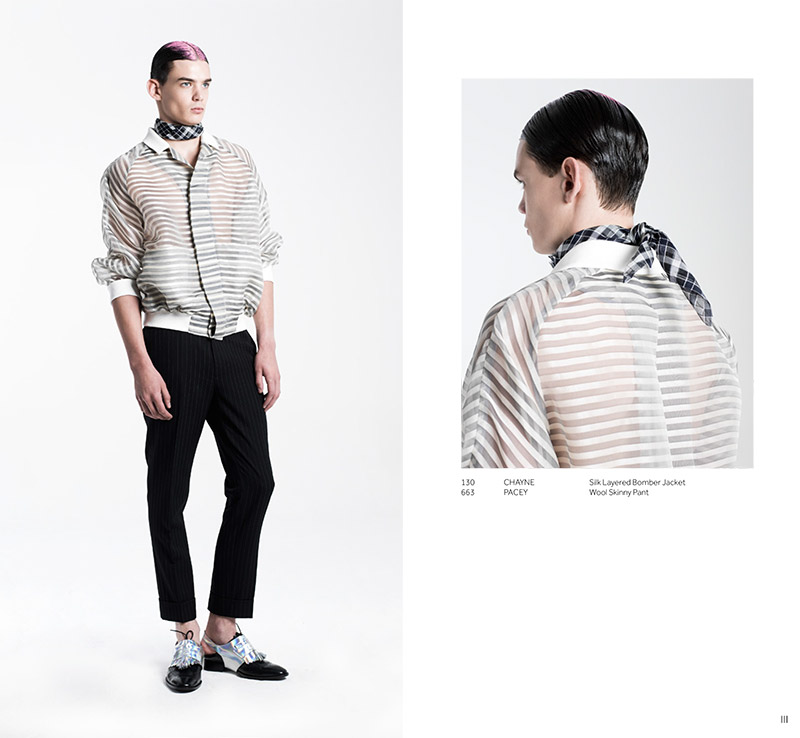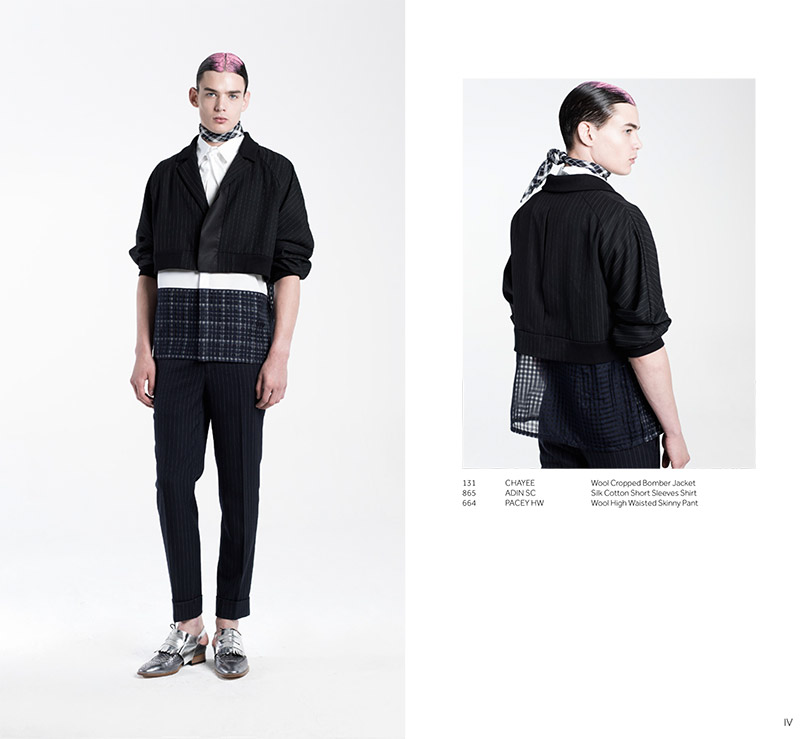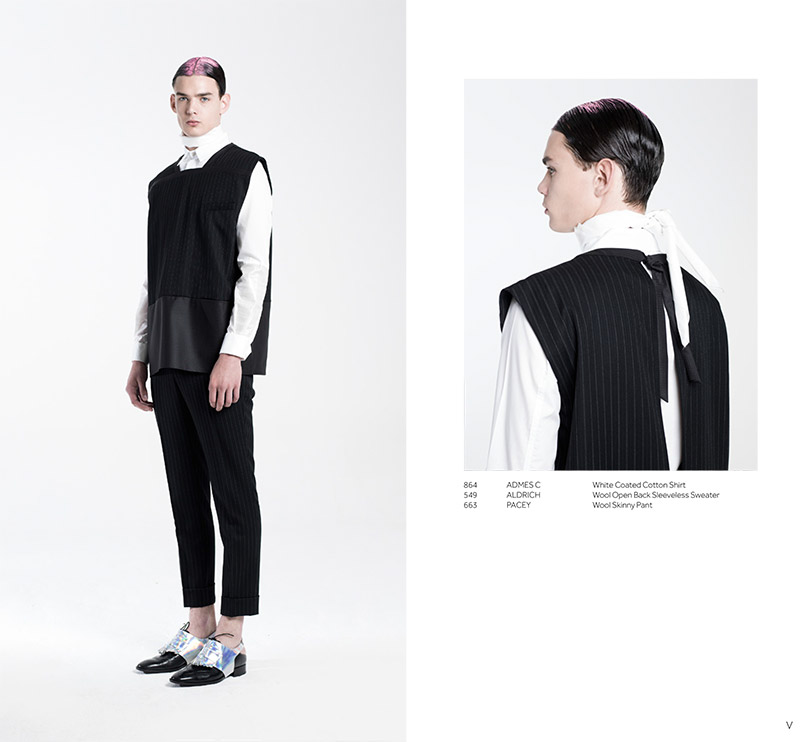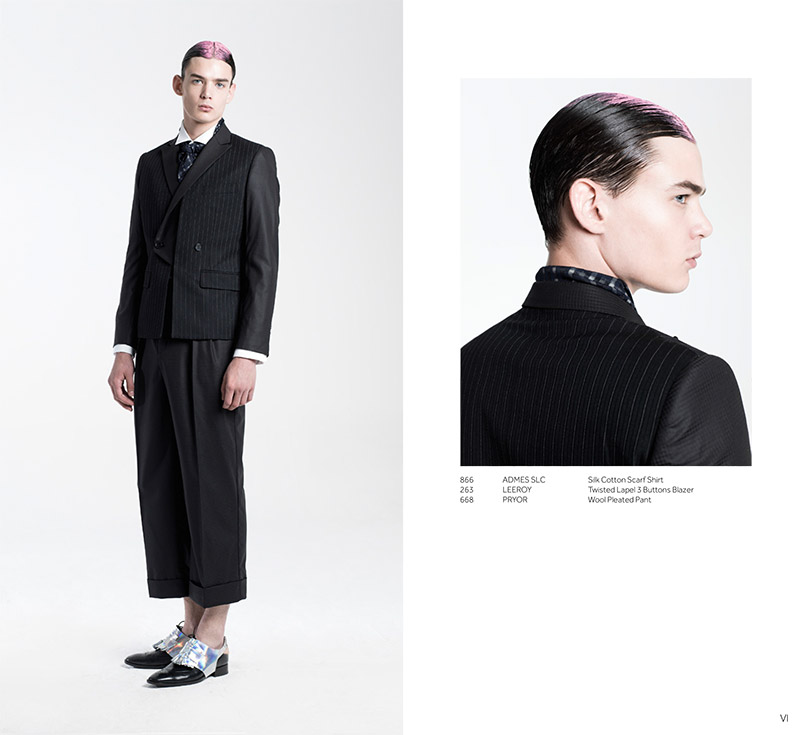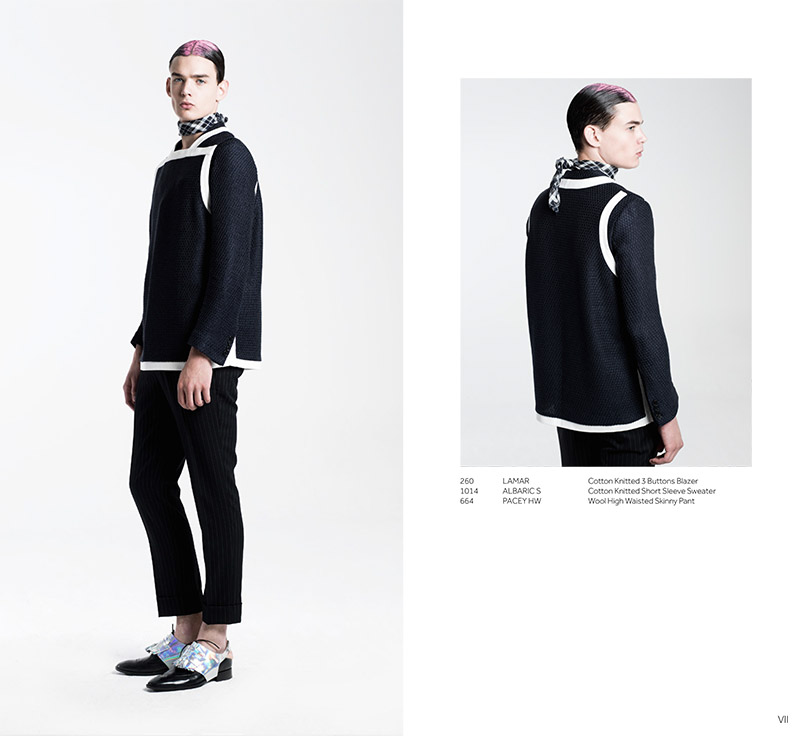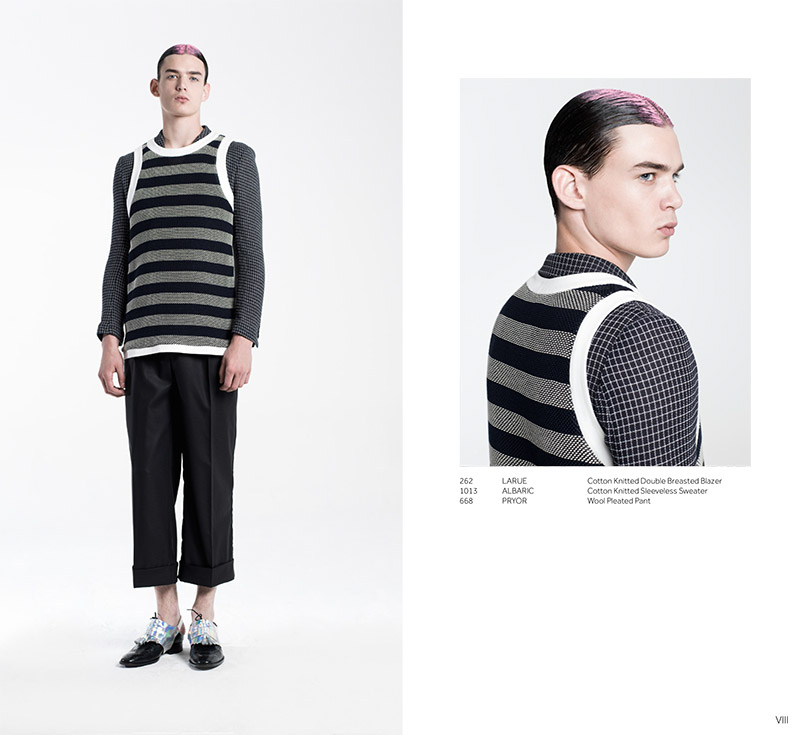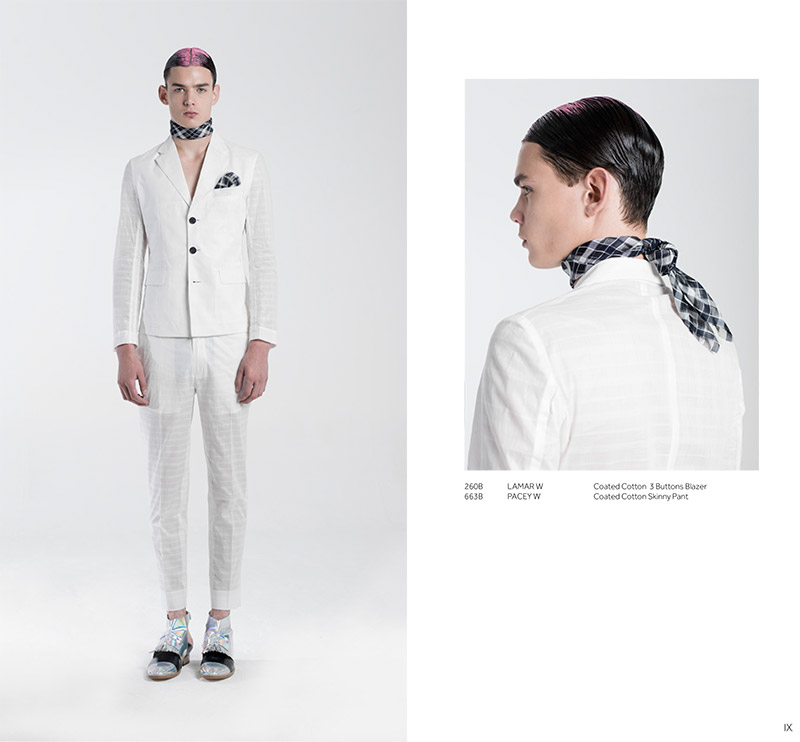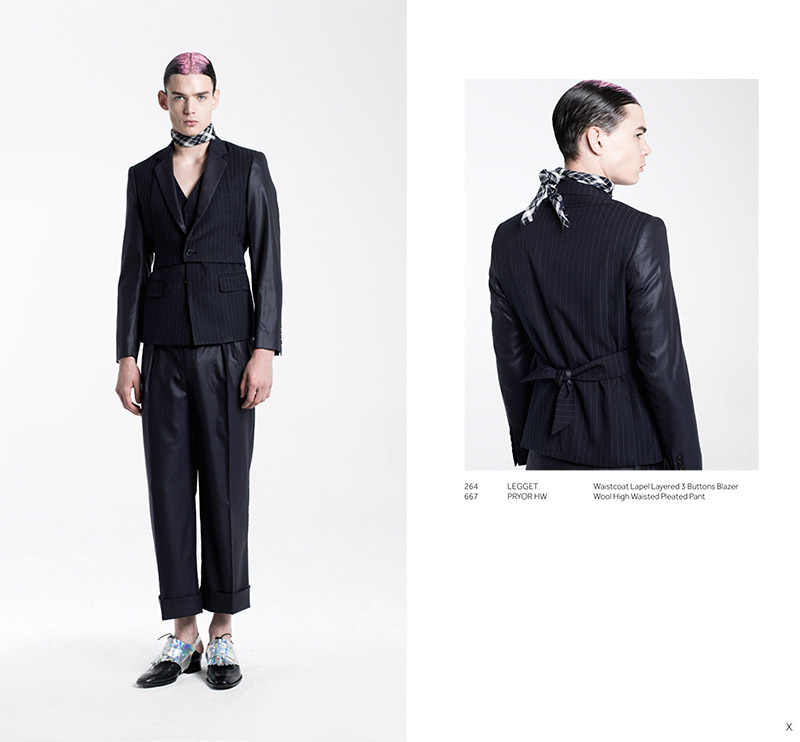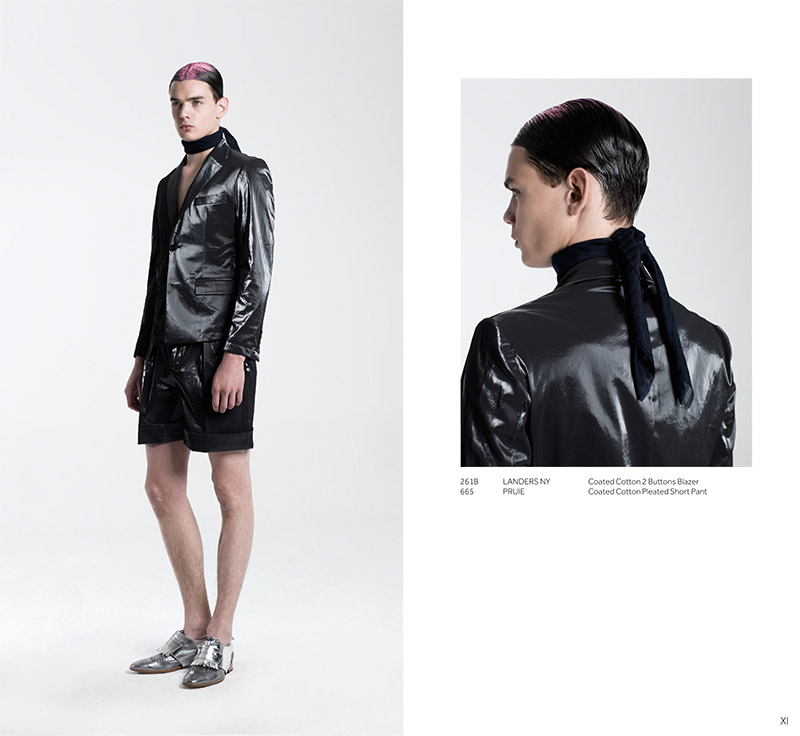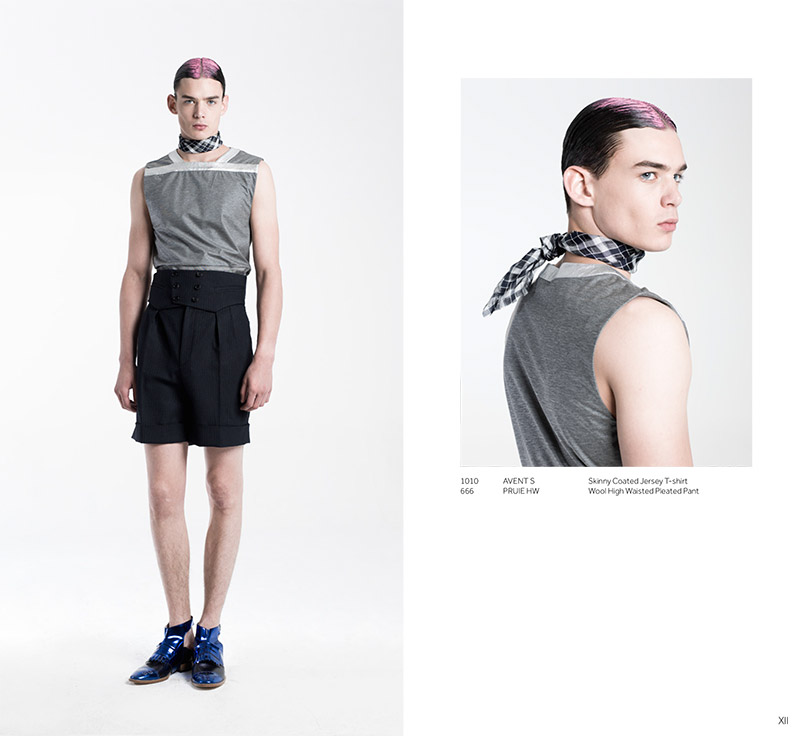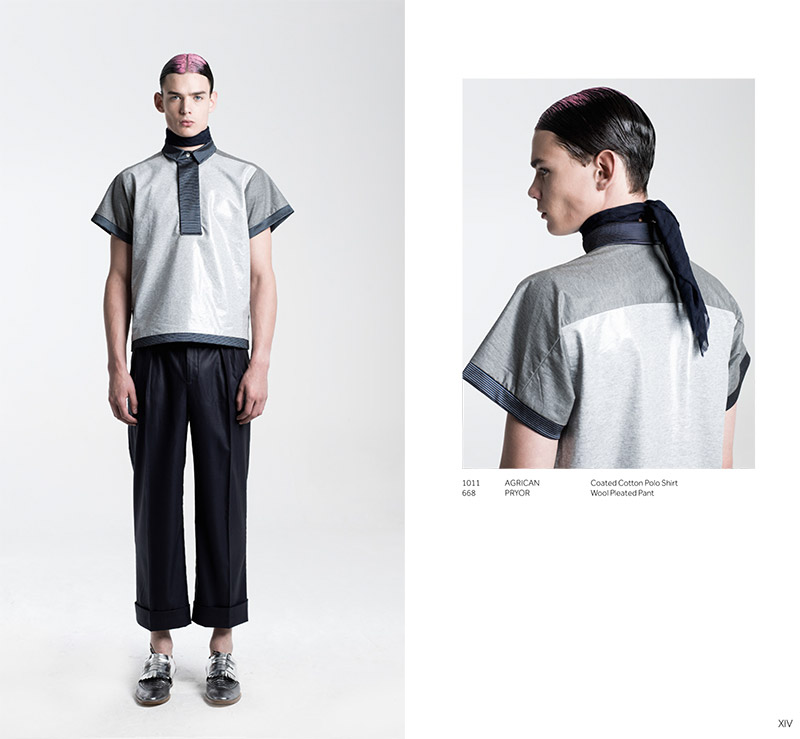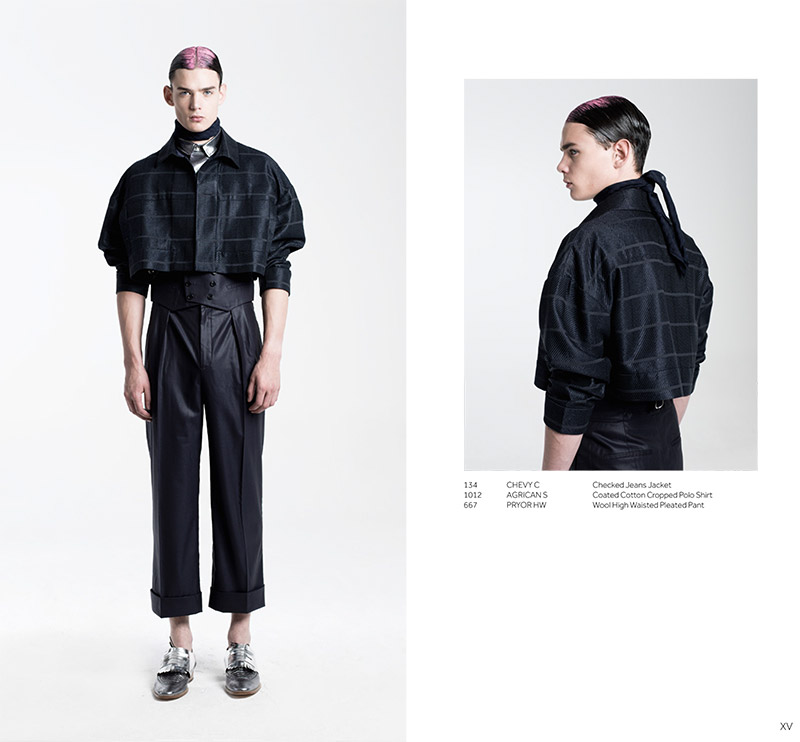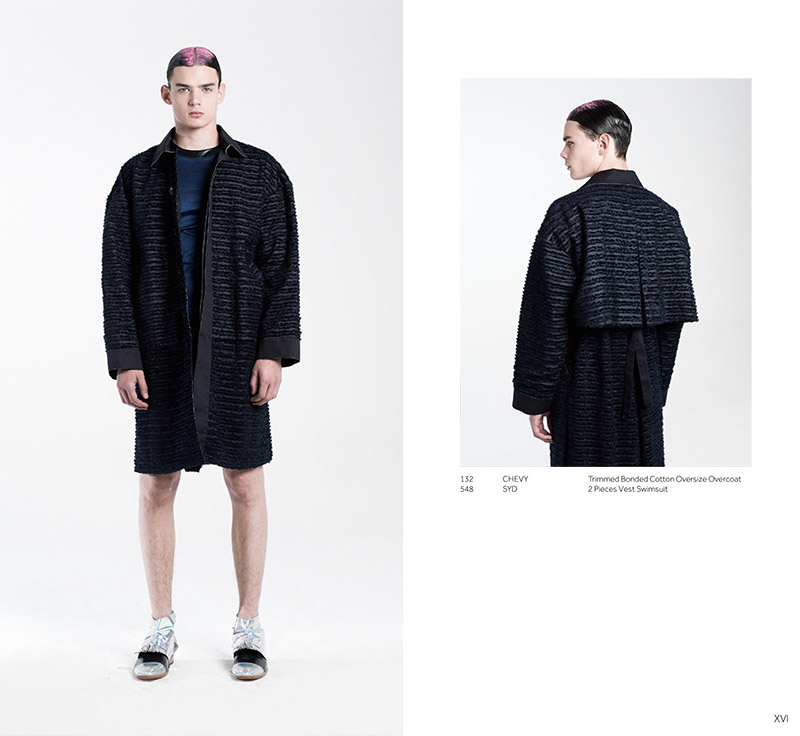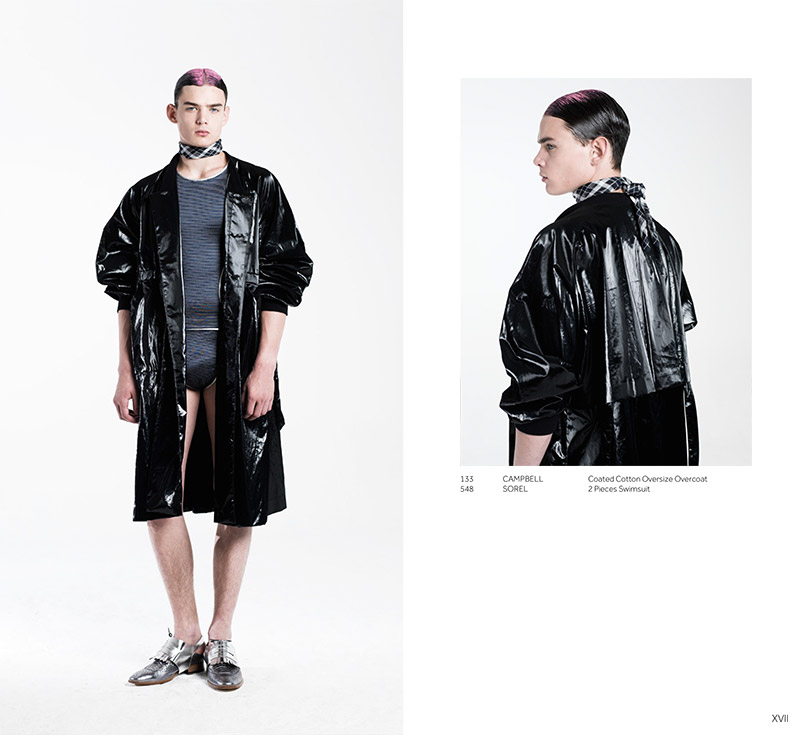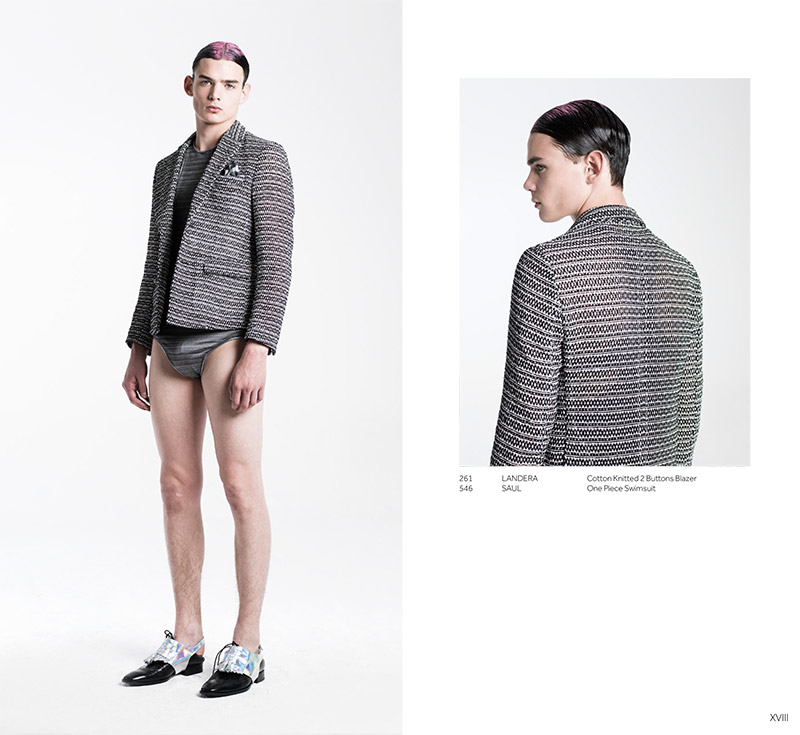 The starting point of SixLee Spring/Summer 2015 collection is connected to existing pictures of young First World War soldiers with facial mutilations. Artist Ashkan Honarvar's search for an identity and the physical and psychological wounds inflicted on soldiers by war. Imperfections play a big role in his work.
Inspired by another Spanish artist, Joan Salo, her paintings are like the spirographs we did as kids, taken to a whole new, grown-up level. Vibrant colors, rendered in an organic, yet orderly composition. Her art looks simple upon first glance, further inspection will reveal many different facets and dimensions. The collection itself is mainly focused on showing how perfectly imperfect each person is, reminding everyone are not perfect but you could always find beauty within when you look close enough.
Stripes, Checks and See through fabrics are playing the main role of this collection. A lot of layering of see through silk cotton with stripes and checks create the illusion in one single piece. These pieces have such a sense of movement, they are almost seems alive. Different shades of navy have also been used for developing the color, which represents the sophisticated mood and emotion deep inside of our heart. A focal interest in the 19th century fine tailoring of the English aristocracy gets combined with the surgery clothes with a lot of oversize shape and open back piece represents the perfection you are seeking for when you are imperfect.
All silhouettes are showcasing the sharpness of the British tailoring; but at the same time, having a lot of layering preserves the reserved elegances. Coated wool, coated cotton, and polyurethane finished innovative fabrics are widely used in every single piece of this collection, for the result of bring a gentleman to a contemporary and futuristic level.
The Spring/Summer 2015 collection is all about classical tailoring tradition with a new level of other elements combination. Having the typical SixLee characteristics – elegantly tailored silhouettes in rich materials, everyone should look underneath a person to find out the beauty of their perfect imperfection.
Photos: Zeb Daemen
Make-up & Hair: Vera Dierckx
Model: Georges De Saint Mars @ Success Paris