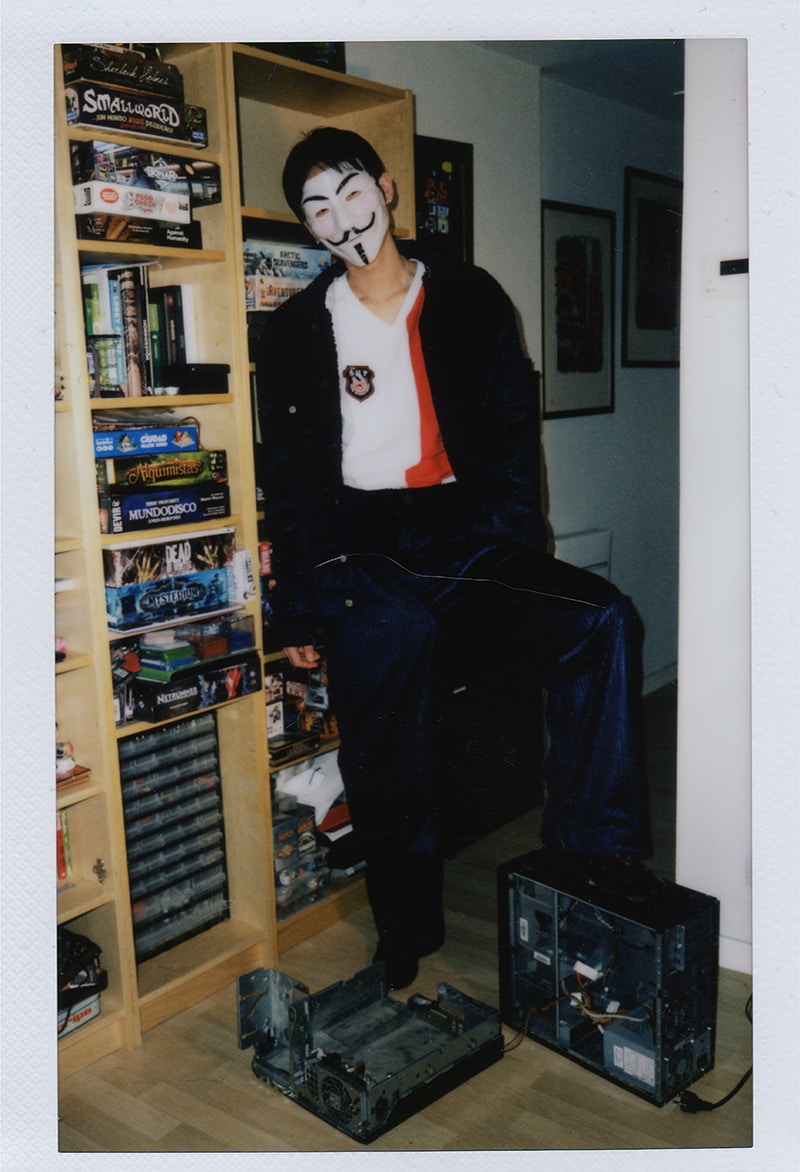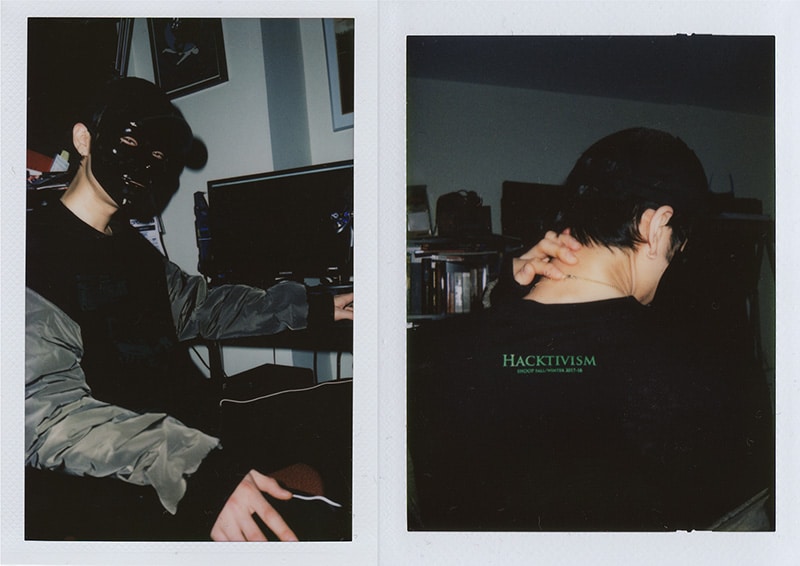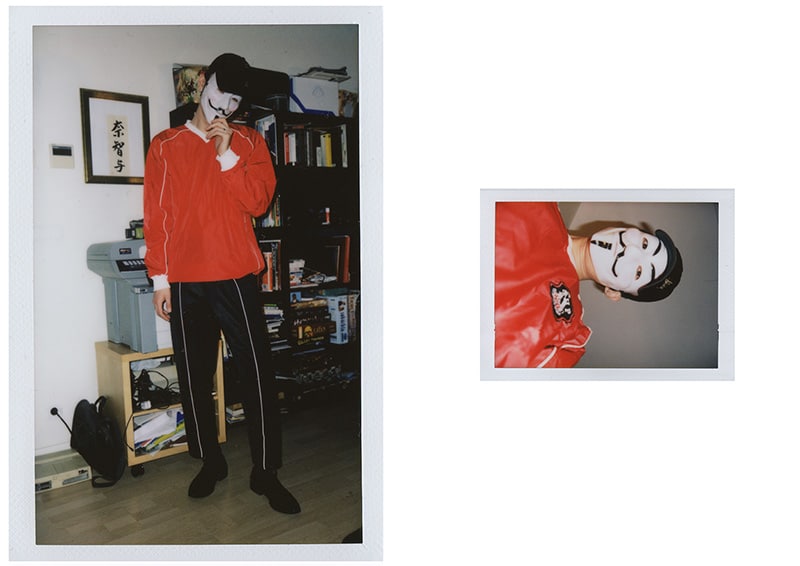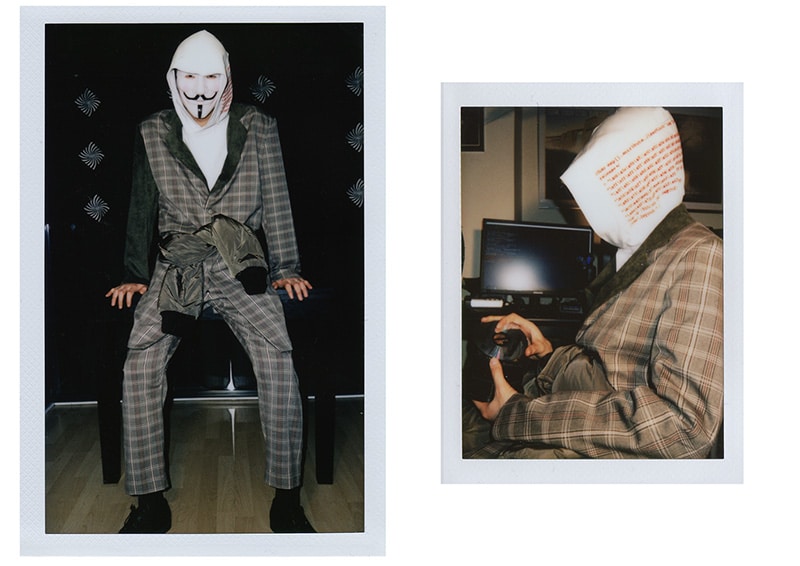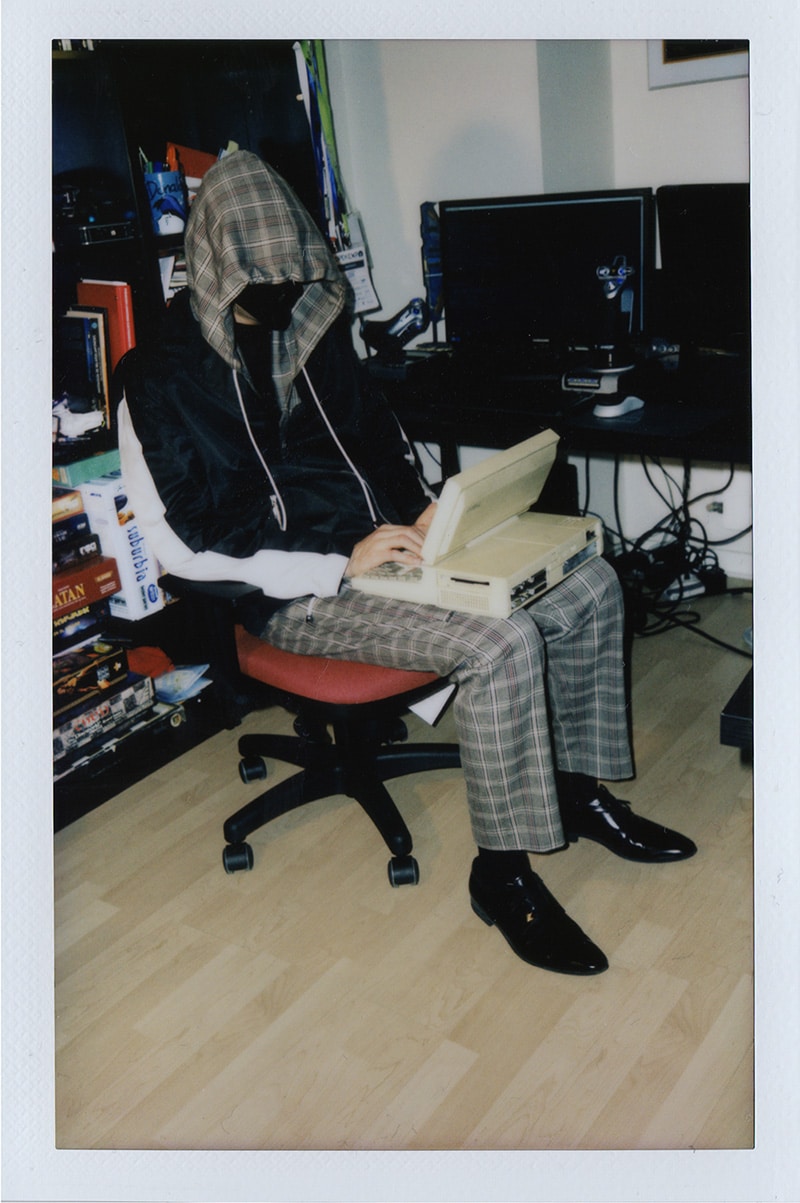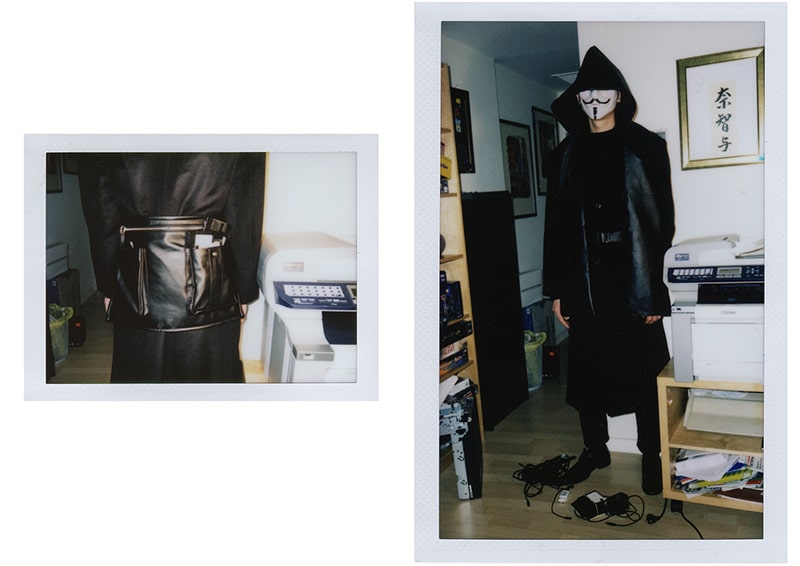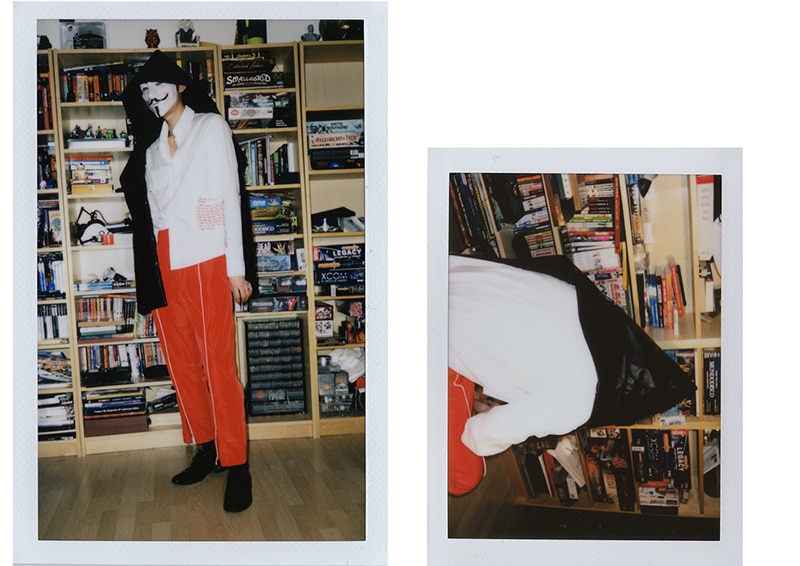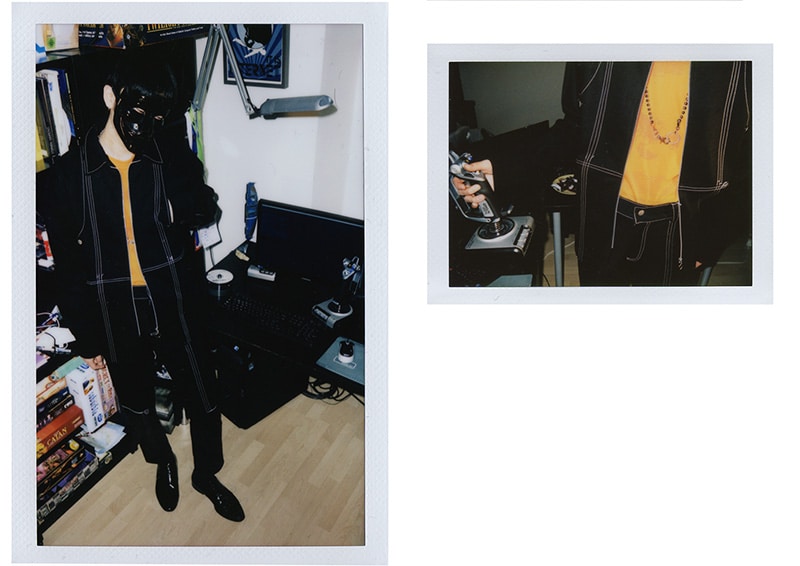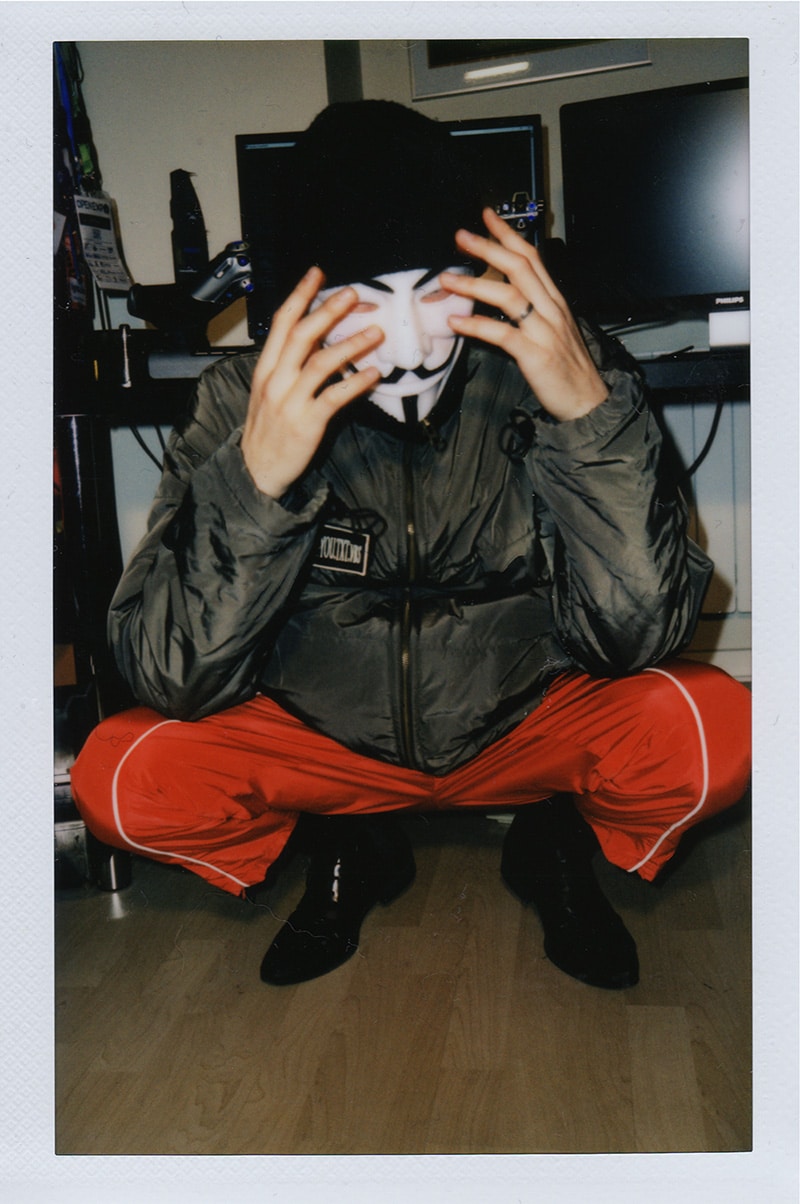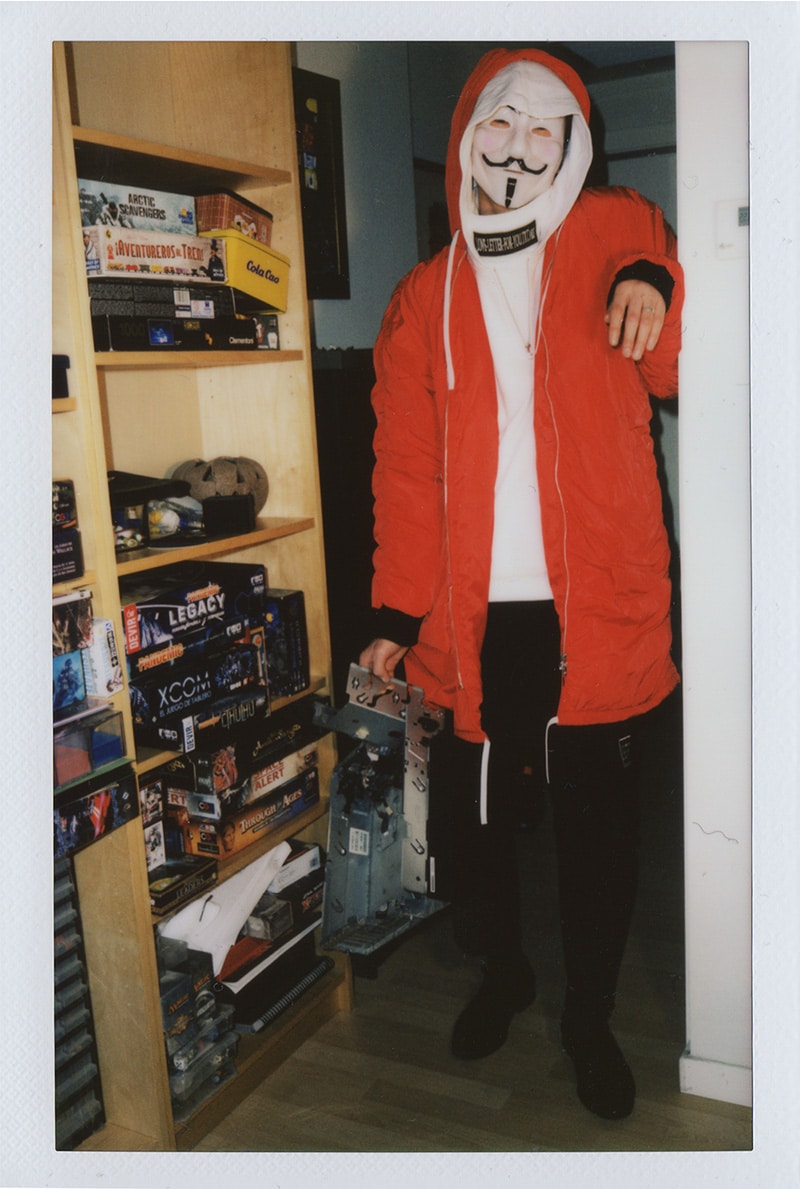 For Fall/Winter 2017 SHOOP is inspired by hackers, the Anonymous figure and TV shows like Mr. Robot to introduce a mysterious and elegant man.
SHOOP pays homage to one of the most famous viruses in History, known as "ILoveYou". This virus used to reach the user via email capturing their attention trough the subject: 'ILOVEYOU' and attaching a file called 'LOVE-LETTER-FOR -YOU. TXT.vbs'. Once the attachment was opened, the malicious code was able to access the Outlook address book sending automatically copies to all the victim' s contacts. The curiosity did the infection spread so fast that it became the fastest growing worm in the history of Internet until 2004.
This season, the main inspiration come from the protective clothing that welders usually wear, such as sleeves, leggings or hoodies. The accessories, like one of the Shoop' s classics "Priscilla bag" or the hood-scarf, are made in handcrafted leather from Japan. About the graphics, these are actual programming codes banned because of their ability to destroy computers. Of course, the inspiration in sportswear and garments in technical nylon won't be missed this FW17 season.