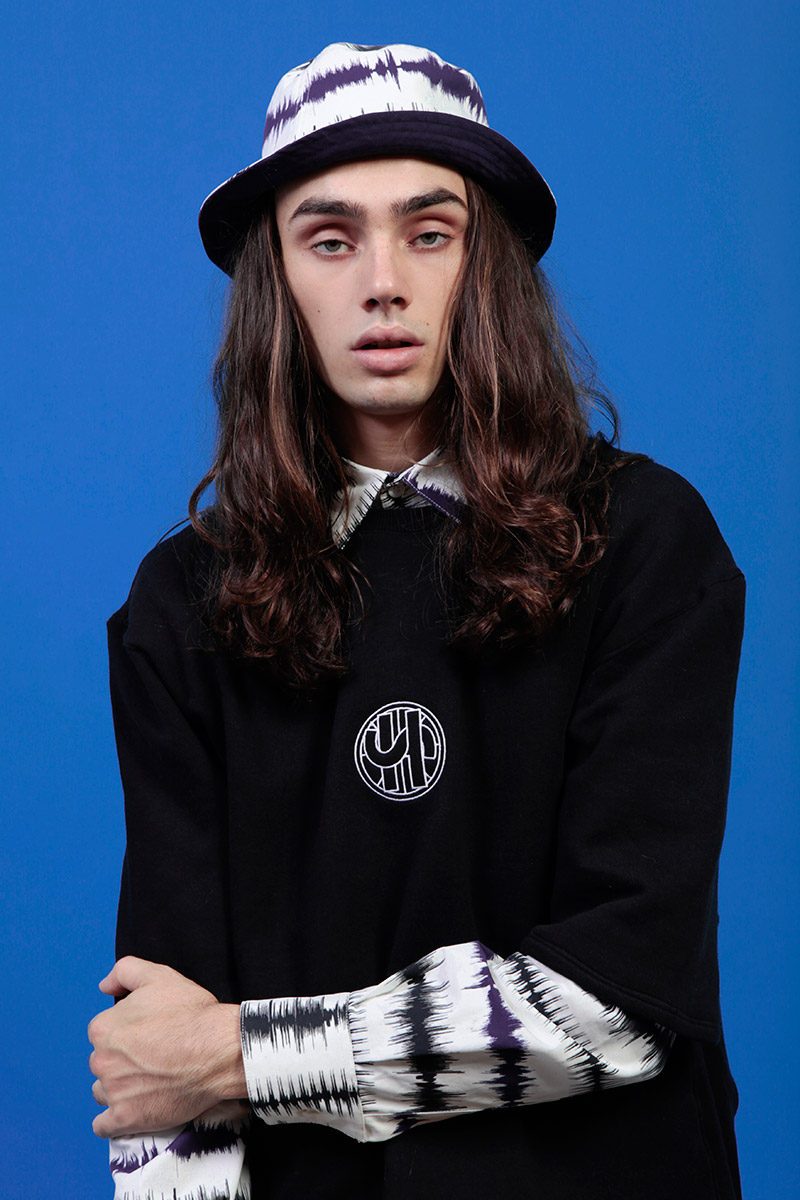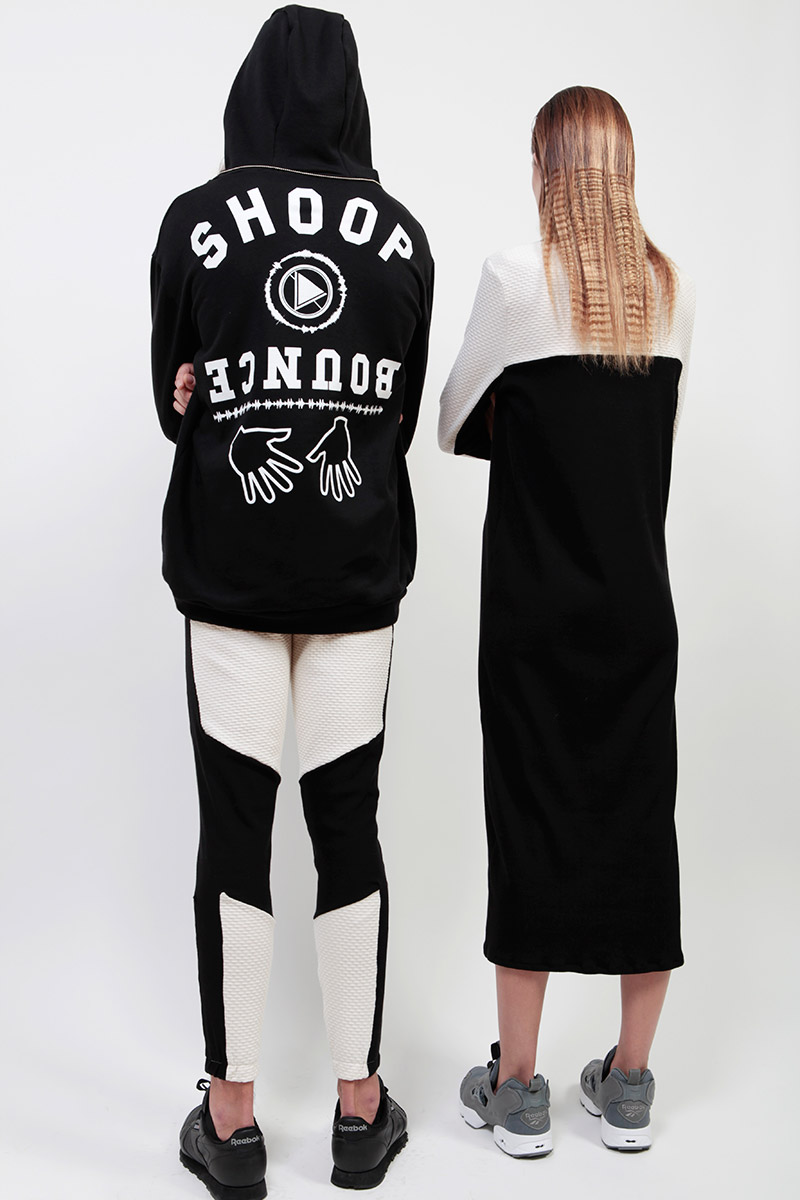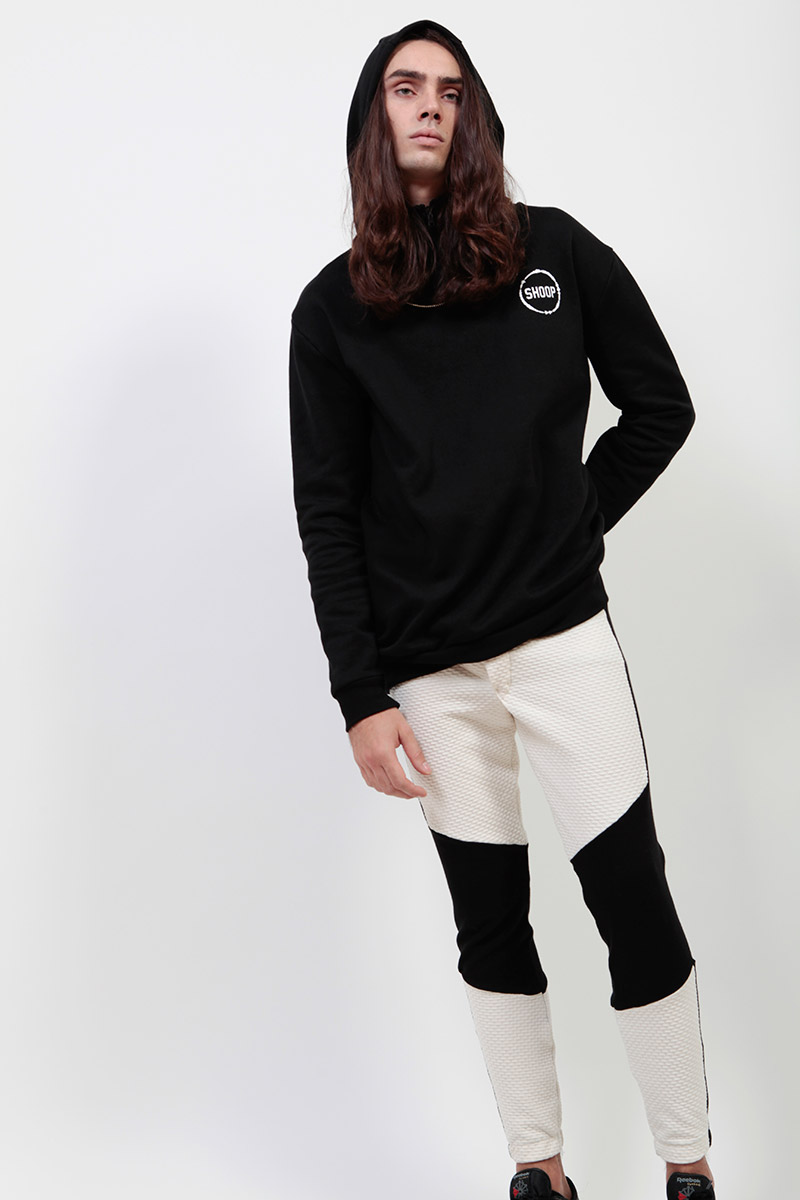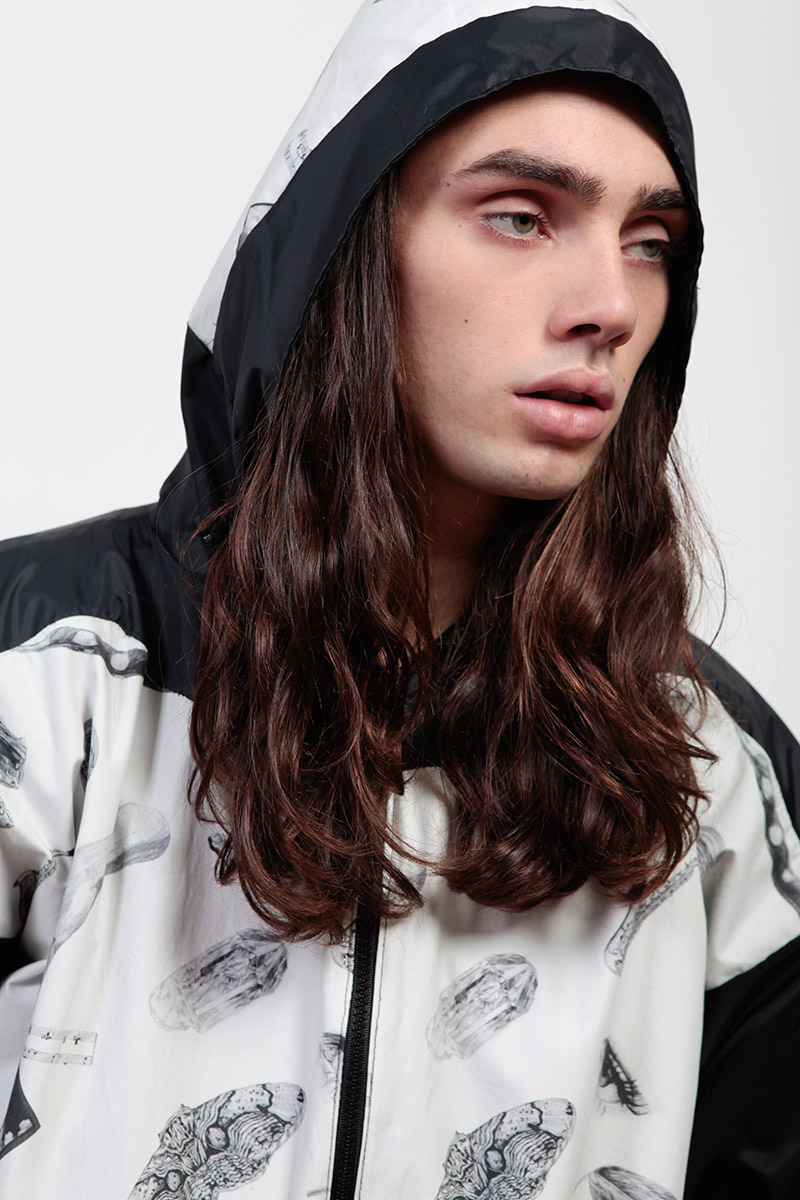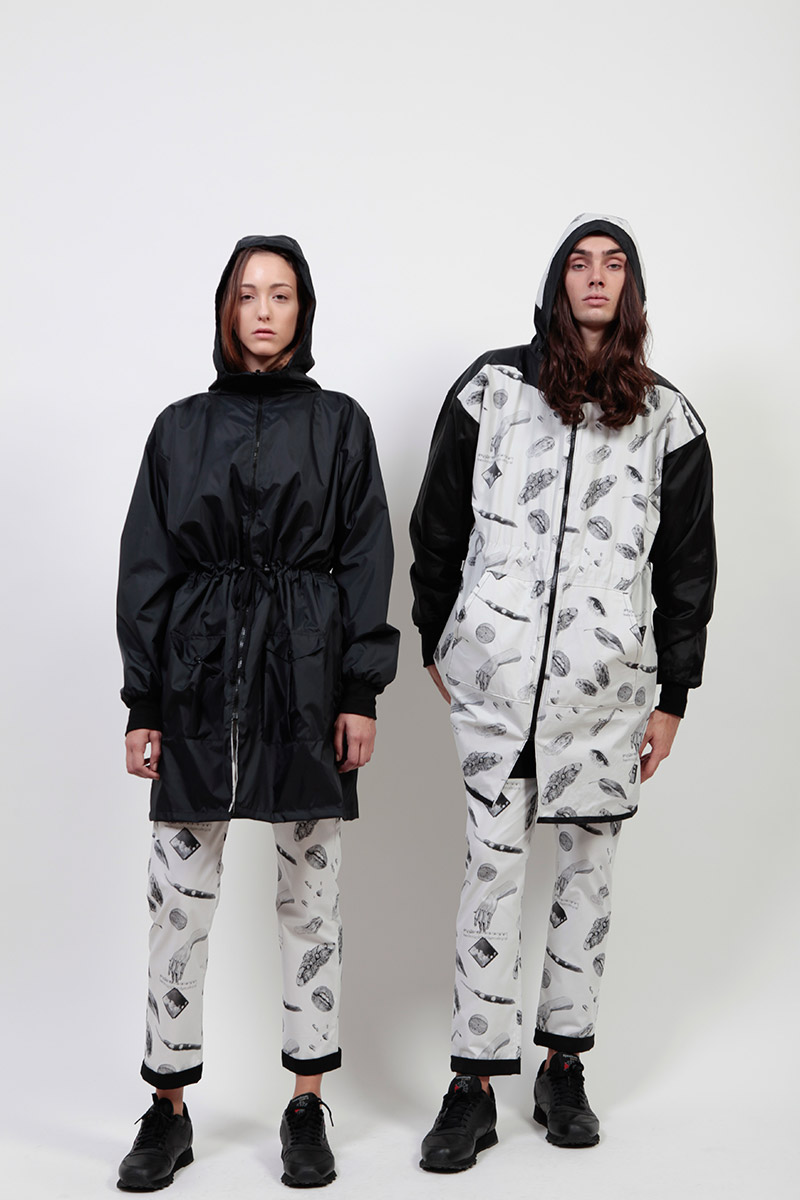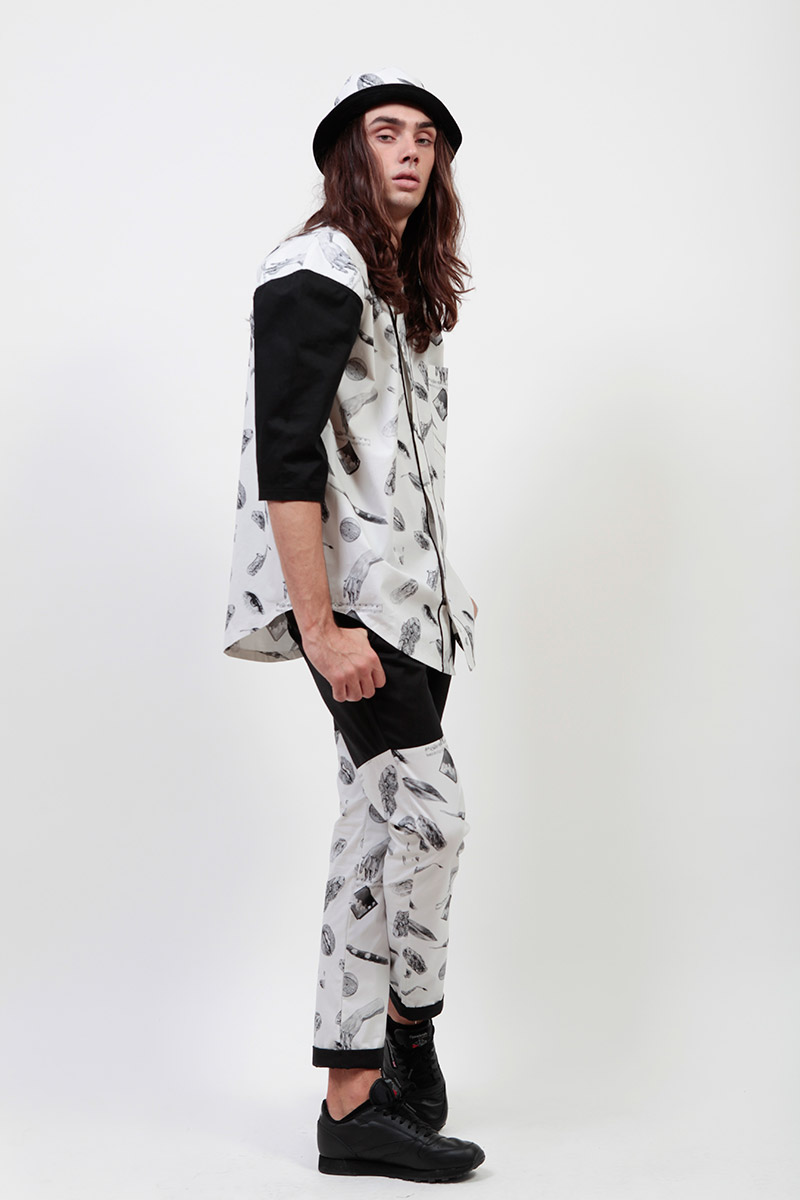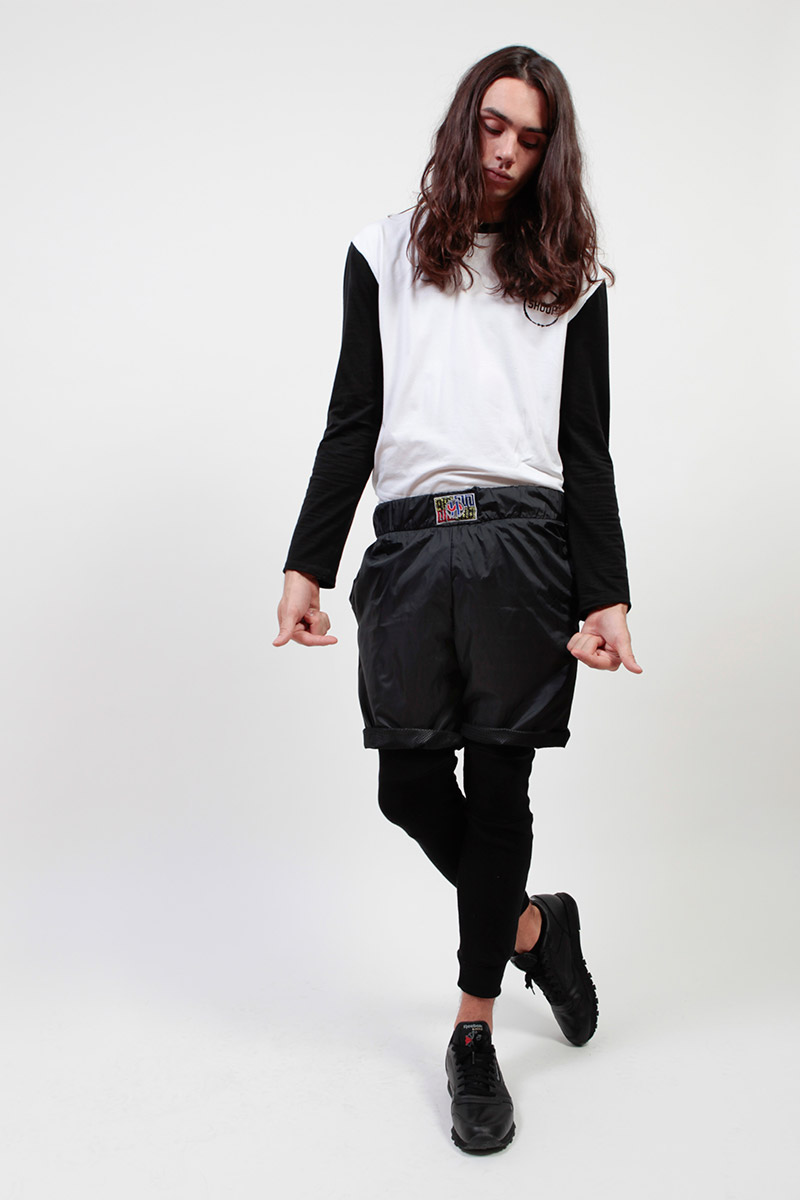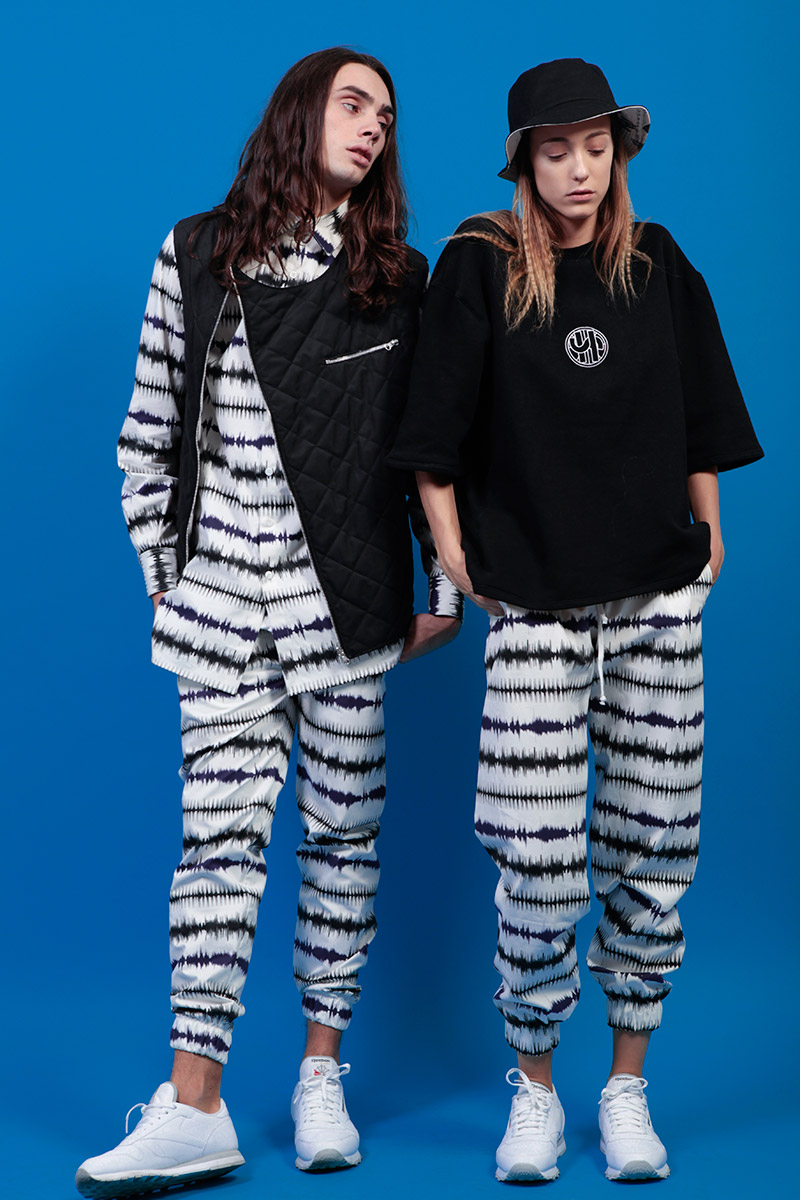 Along the last few years internet has changed the human relationships, the perception of the environment and even the way we listen to music, but still the essence of things remains untouched. SHOOP's Bounce collection uses this concept to transfer the music to the clothing, making use of Soundcloud waves as an inspiration, particularly a Justin Timberlake's song visualized digitally and looped. The analogical is also represented through handmade draws of mystic and musical inspiration digitally printed. The highlights of this collection are the reversible garments, shirts, scarfs and the classic track-suit bottoms, using materials such as quilting and ribbing in this occasion.
"SHOOP" was founded in 2011. The street culture and the music are the inspirations for the patterns prints and fabrics. It' s sportswear with an urban and sophisticated edge. Sweatshirts, leggings, shirts and tracksuits are the basic pieces of the collection, grouped by different themes or patterns. Unisex clothing, simple patterns, easily adaptable to all bodies, fabrics that can be worn by men and women.
Photos by Matías Uris.