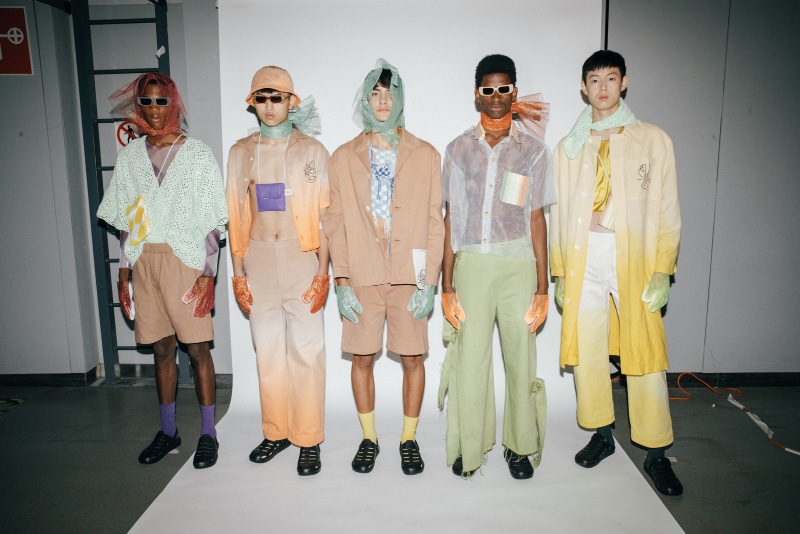 Fora de Jogo
From the 99 applications, received by the ModaLisboa Association, the 10 young designers were selected to show their collections during the phase one of the Sangue Novo contest: André Jorge, Andreia Reimão, Ari Paiva, Arndes, Benedita Formosinho, Bolota Studio, Feliciano, Fora de Jogo, Pilar do Rio and Rafael Ferreira.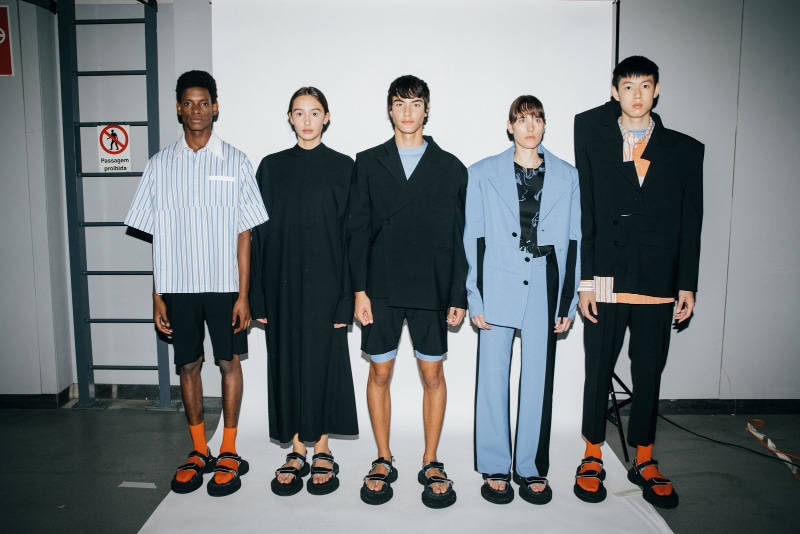 Rafael Ferreira
This edition also marked the first time that the participants of Sangue Novo showed their pieces through a video projected at the gardens of Parque Eduardo VII in Lisbon, instead of the traditional runway show.
Miguel Flor, President of the jury, was joined by Rosário de Mello e Castro (editor-in-chief of Máxima magazine) and Ricardo Dourado (senior designer at Zara Woman). Adriano Batista (editor-in-chief of Fucking Young! magazine) and Danilo Venturi (Polimoda Director) to select the five designers that will move on to the next – and final – phase. Each finalist received a monetary award of 1000 euros – and will present a new collection in March 2021, the date when the jury will select the winners of Sangue Novo.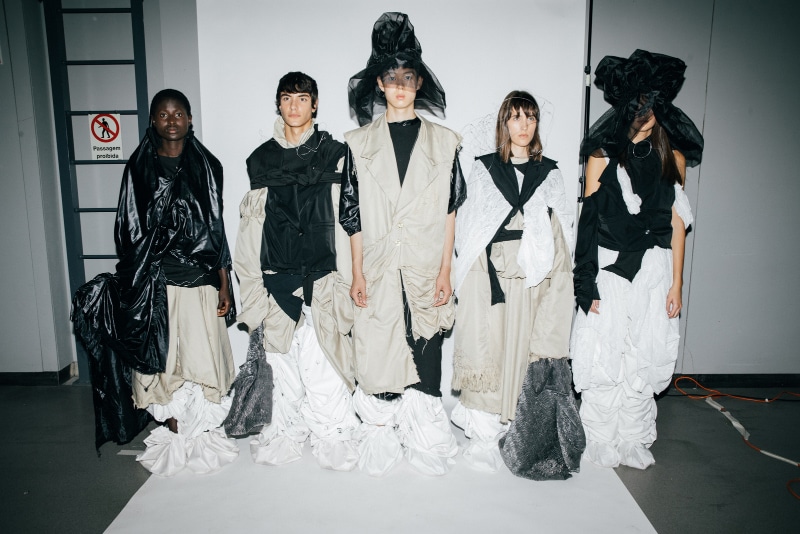 Ari Paiva
The 5 finalists of the first phase are Andreia Reimão, Ari Paiva, ARNDES, Fora de Jogo, and Rafael Ferreira.