Salomon Pulsar Trail Pro shoe and Phantasm road shoe get the Ciele Athletics treatment with Vivid Colors and Animal Prints.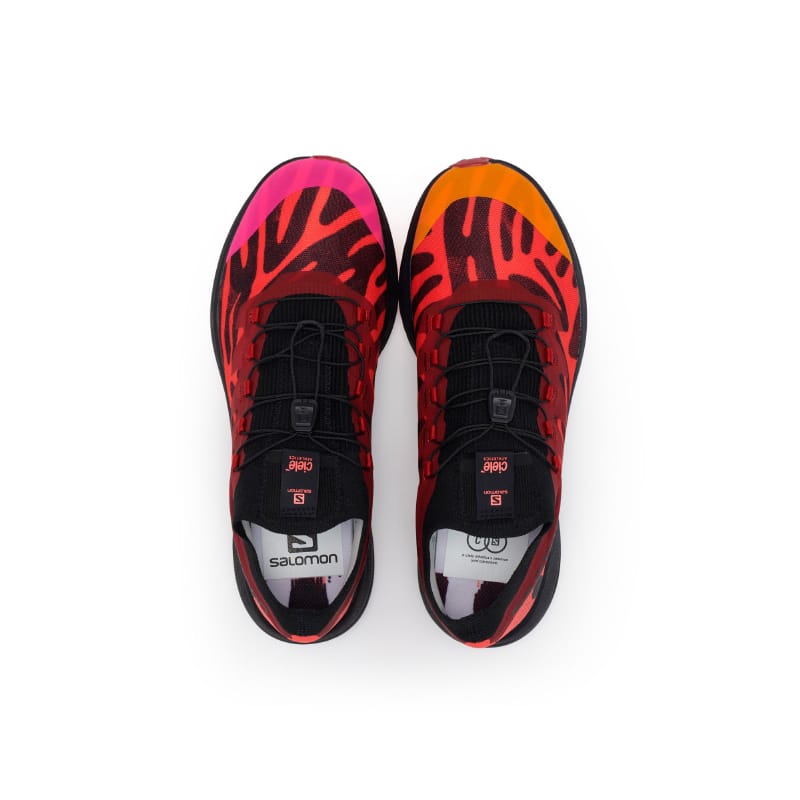 The Pulsar Trail Pro x Ciele Athletics is wrapped in Ciele's distinctive all-over zebra print, designed to represent distance running at an elite level, and presented in their elemental colors: a mashup of fluorescents and an earthy wine and black that throw back to their original 2014 collection. The shoe is also built with Energy Surge foam, a super-springy and comfortable midsole for increased stability.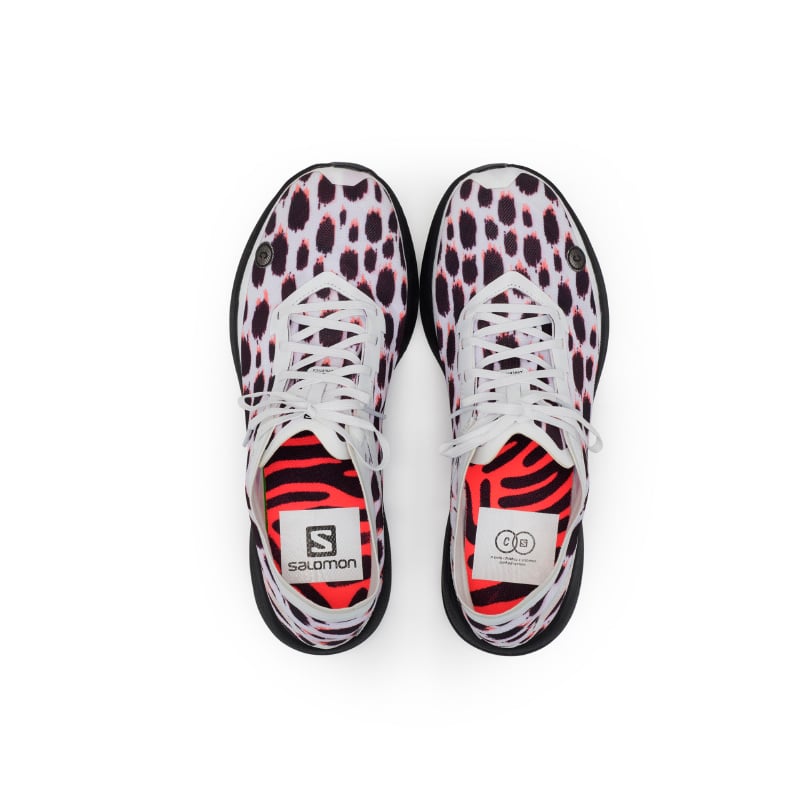 The Phantasm x Ciele Athletics is covered in Ciele Athletics' cheetah print. The black rock cheetah spots seemingly slide away to reveal a molten red, a tip of the hat to Ciele Athletics' original Red Rocks edition. It features a light, super smooth ride for mid-foot and forefoot strikers who want to go fast with Energy Blade technology that helps forefoot strikers transition quickly from stride to stride.
On the midsole of both shoes are quotes that implore runners to run their own race every day: "My pace is my pace" and "My speed is my speed."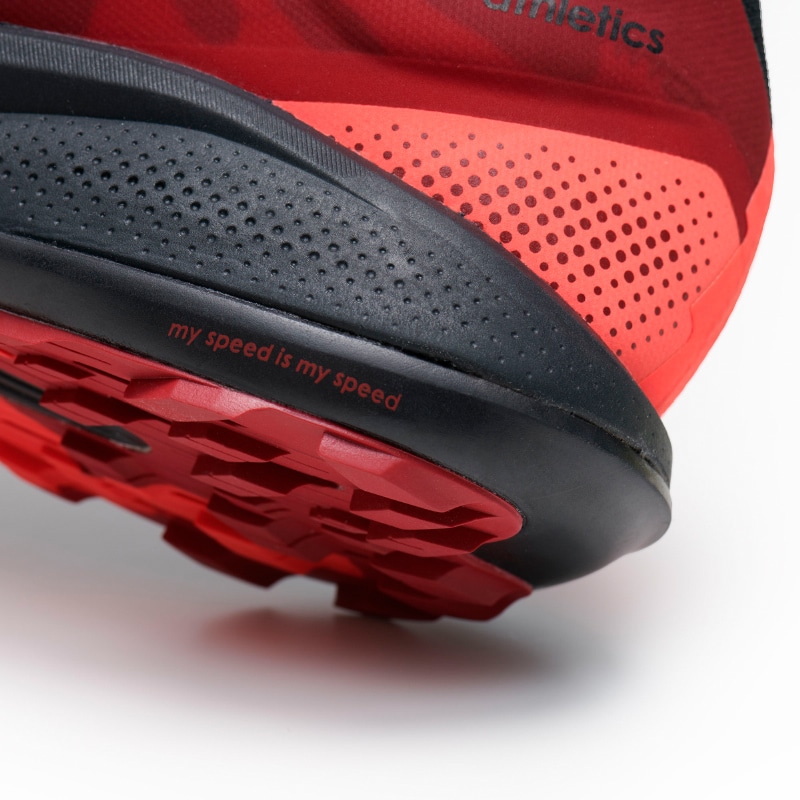 The pairs are available at Salomon and Ciele e-shops and selected retail partners at a price of 170€ for the Phantasm and Pulsar Trail Pro.