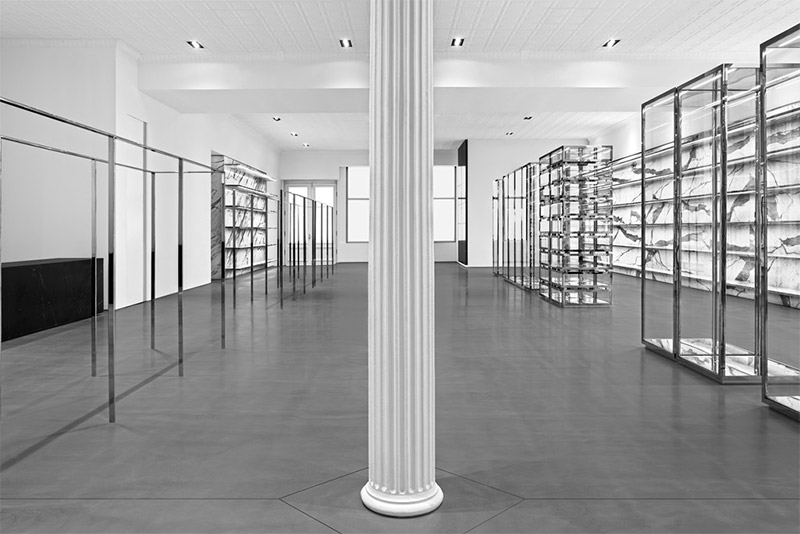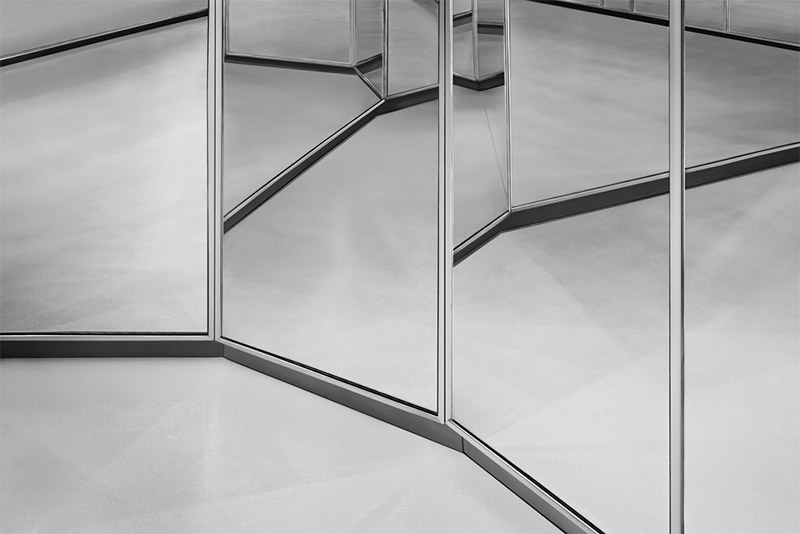 Under the creative direction of Hedi Slimane, the 4000 square feet Saint Laurent store at 80 Greene Street continues the development of the brand's realigned visual identity.
Stocking women's and men's collections as well as accessories, the new store occupies the bright and spacious ground floor of a classic Nineteenth Century SoHo block. The interior design will follow the language set by the recent openings in Shanghai, Berlin and Paris but will be respectful to the architectural heritage of this culturally significant neighbourhood.
Located between Spring Street and Broome Street the store sits at the centre of an area designated the SoHo-Cast Iron Historic District. An area famed for accommodating a high density of pioneering contemporary artists in the late 1960s and 1970s. The recently restored home and studio of the late sculptor and minimalist Donald Judd sits just a block from 80 Greene street and shares many of the innovative cast iron architectural features.
The original ceiling and columns of the Greene Street building are retained but are complemented sensitively with the key Saint Laurent brand materials. Black "noir soie" and white "blanc statuaire" matt finish marble, extra clear glass, extra clear mirror, nickel-plated brass and smooth-finish poured concrete are all employed sympathetically within the fabric of the original structure.
The architectural furnishings of 80 Greene Street are therefore enhanced by a carefully curated selection of vintage pieces by Jean Prouvé, Marcel Breuer, André Sornay, Jules Leleu, Pierre-Emile Legrain, Jacques Adnet, Erich Dieckmann and other modernists.
The result is a bright and voluminous gallery-like space befitting of the area's celebrated recent past.