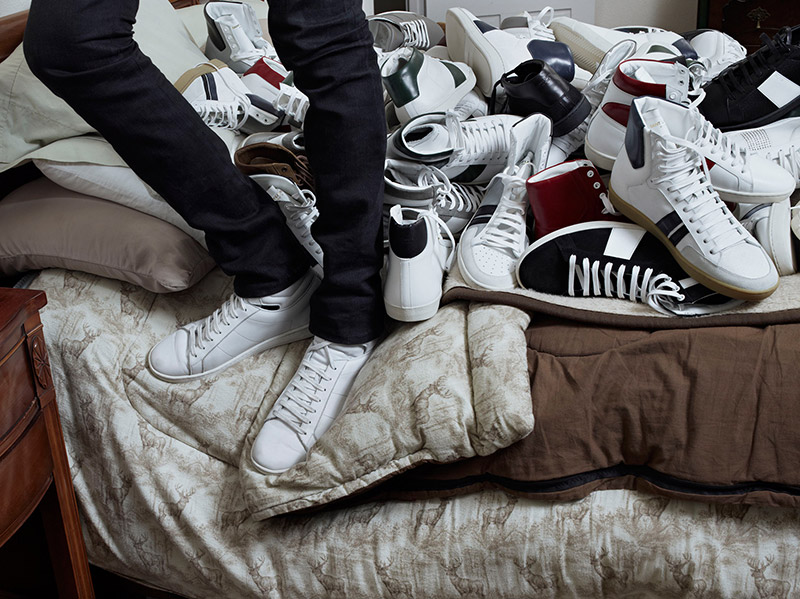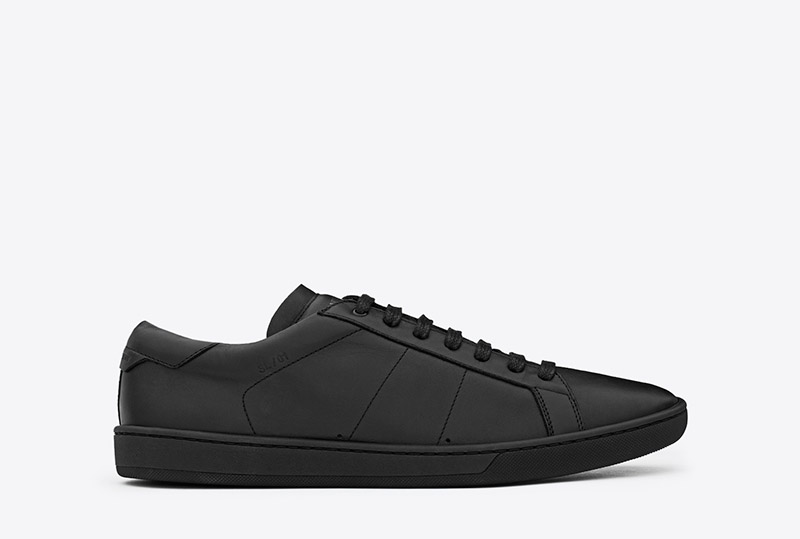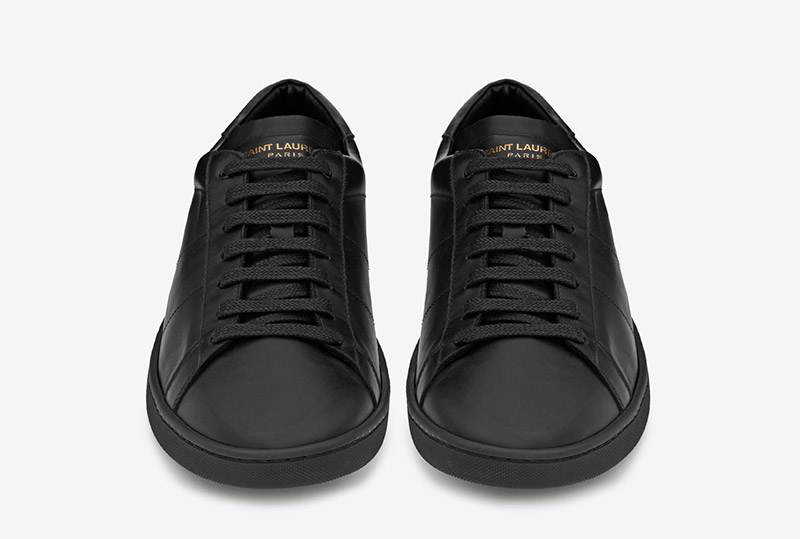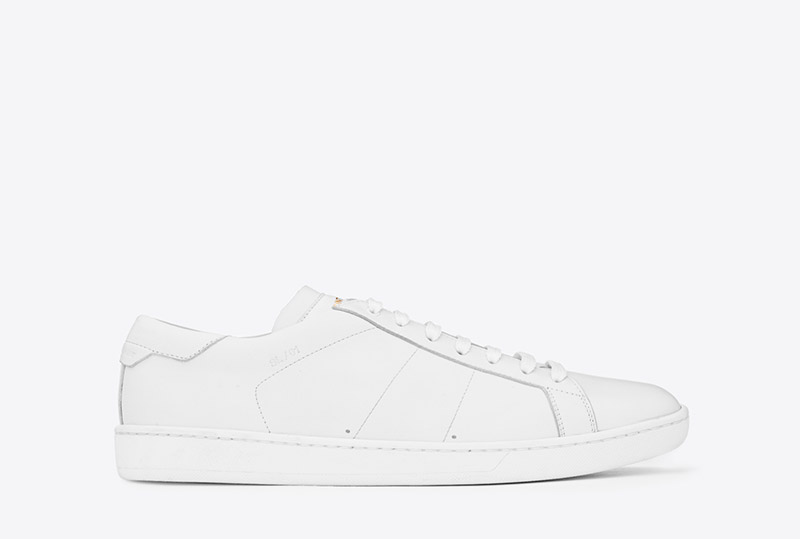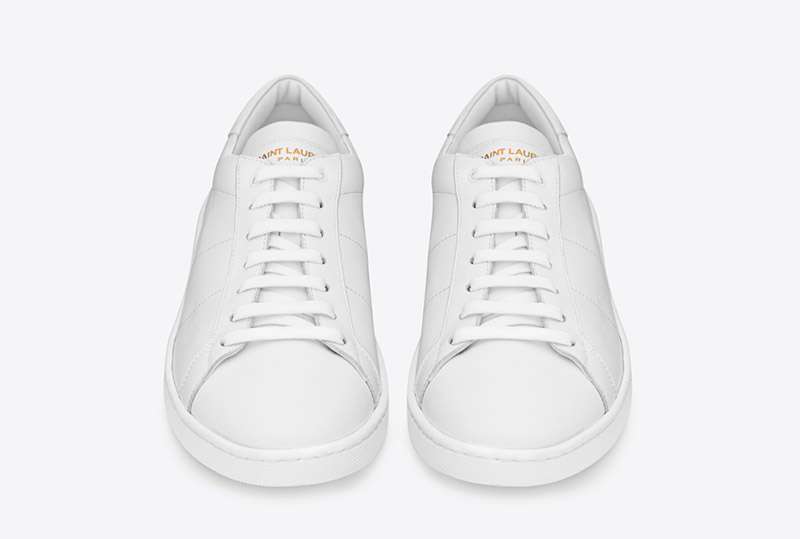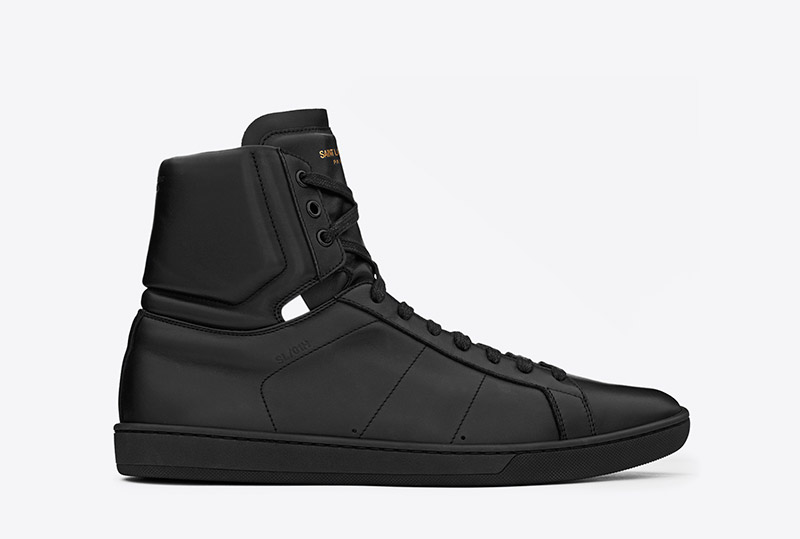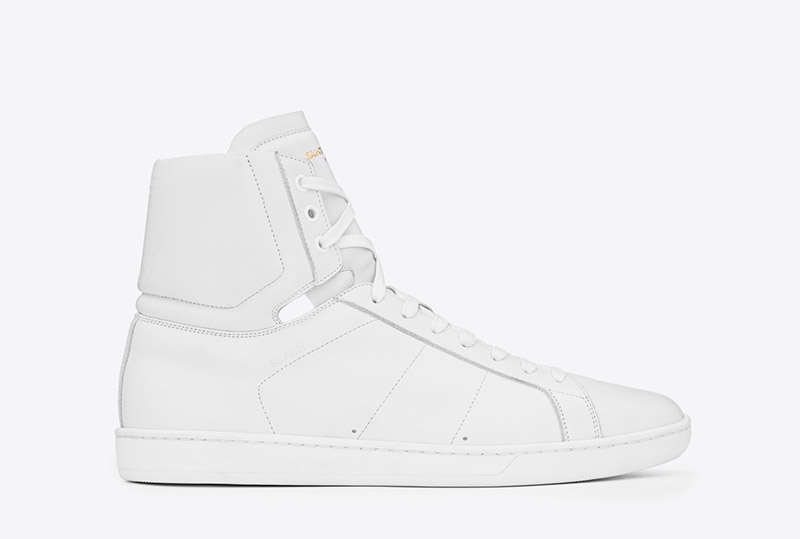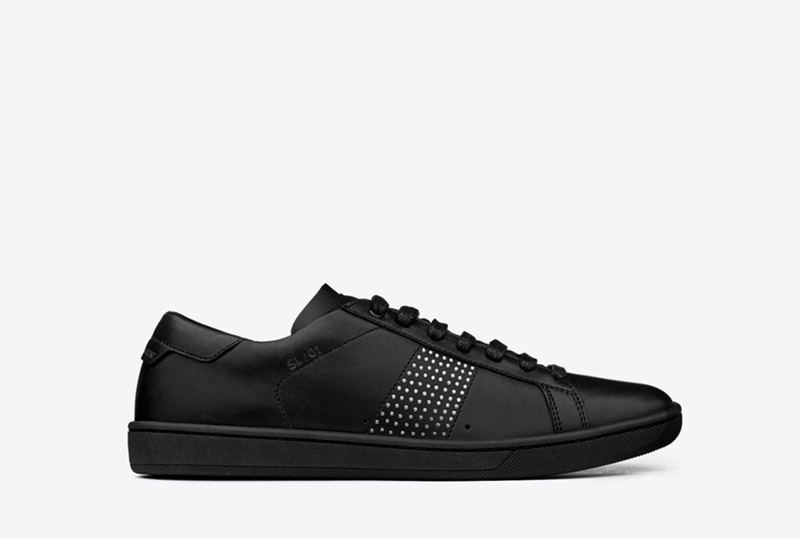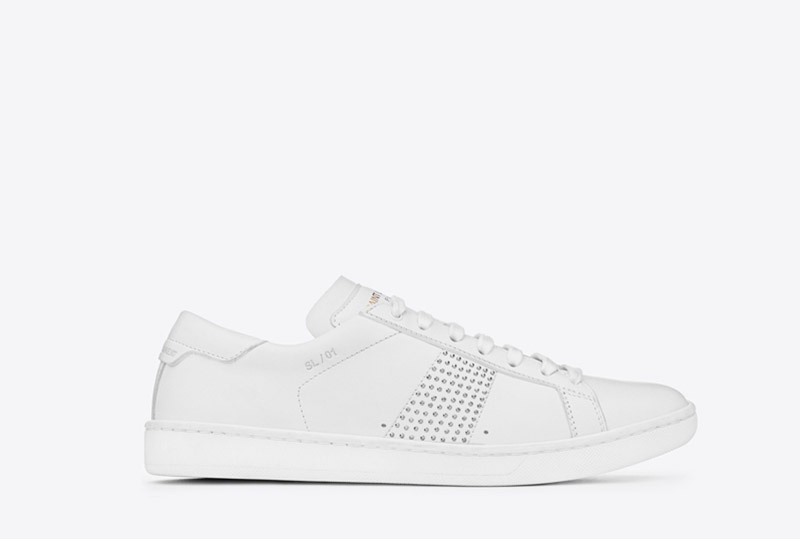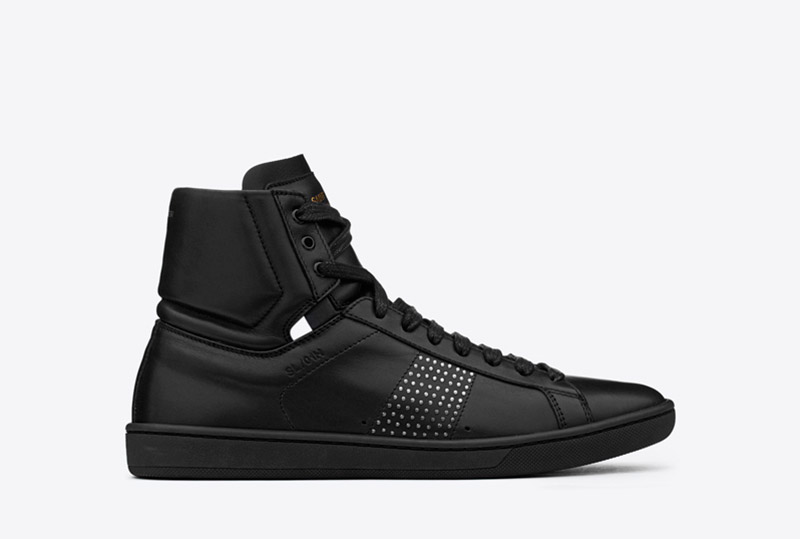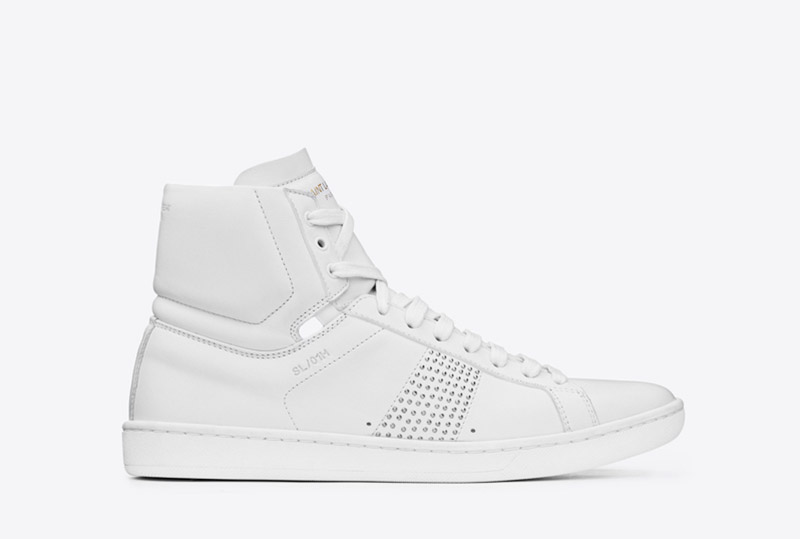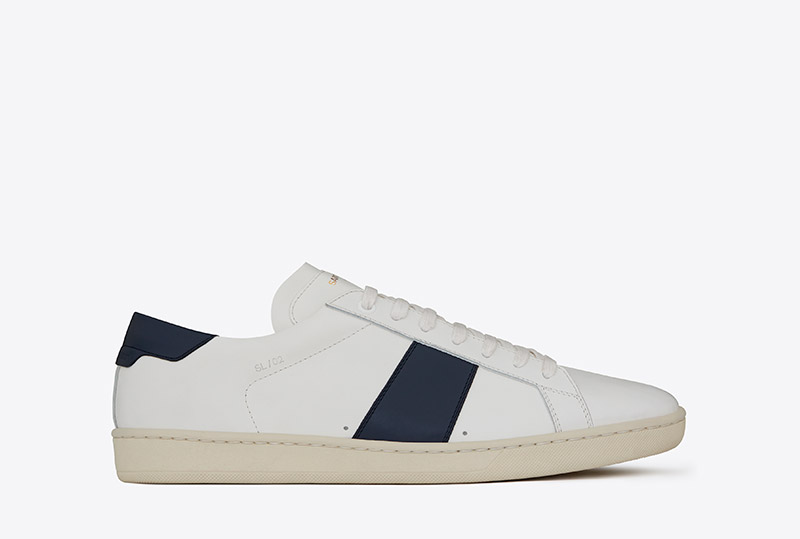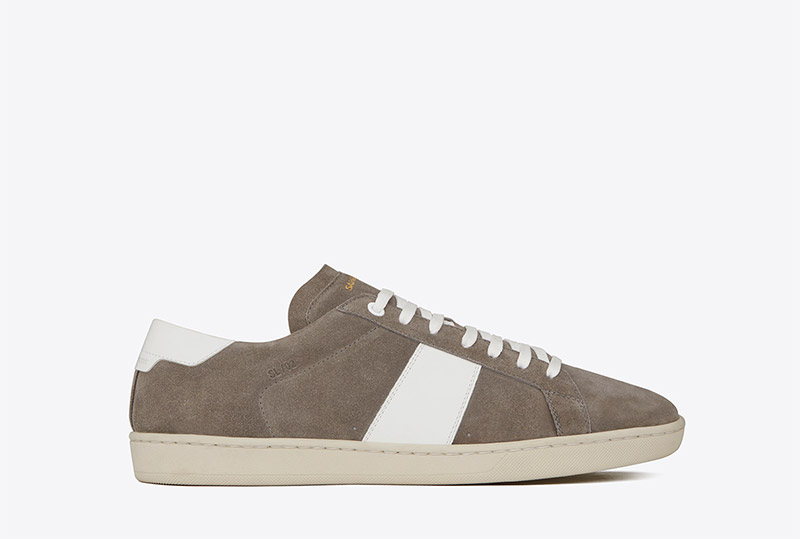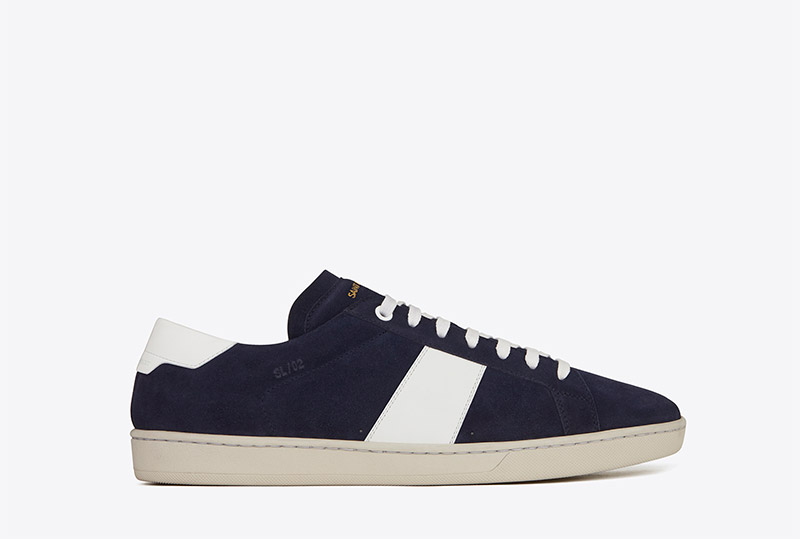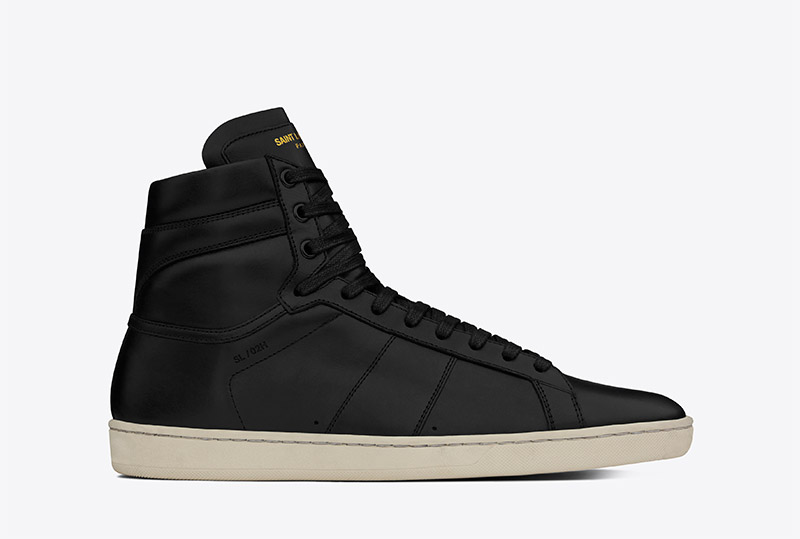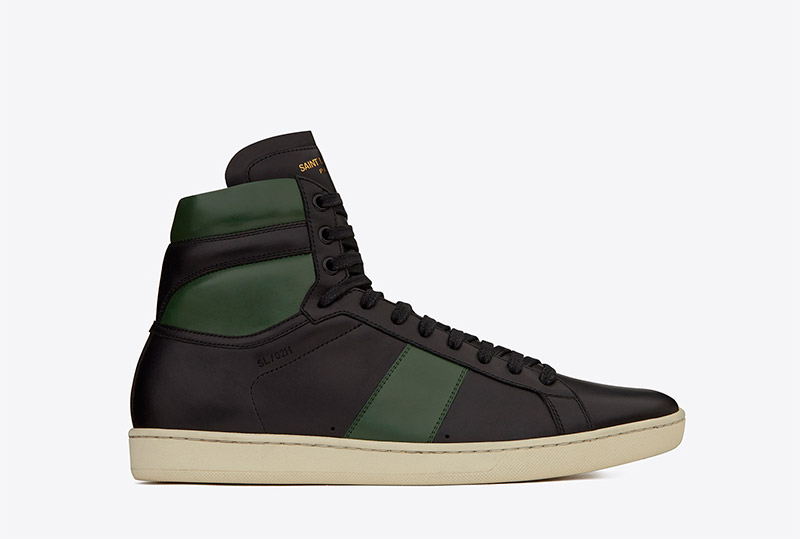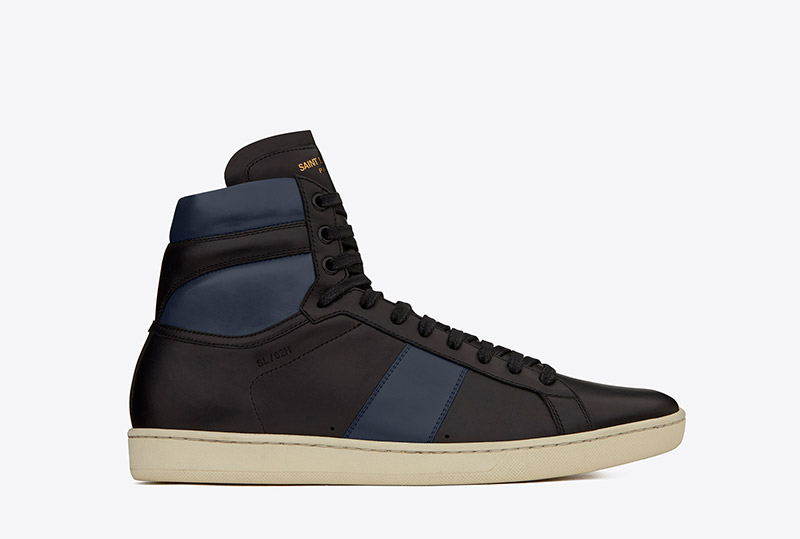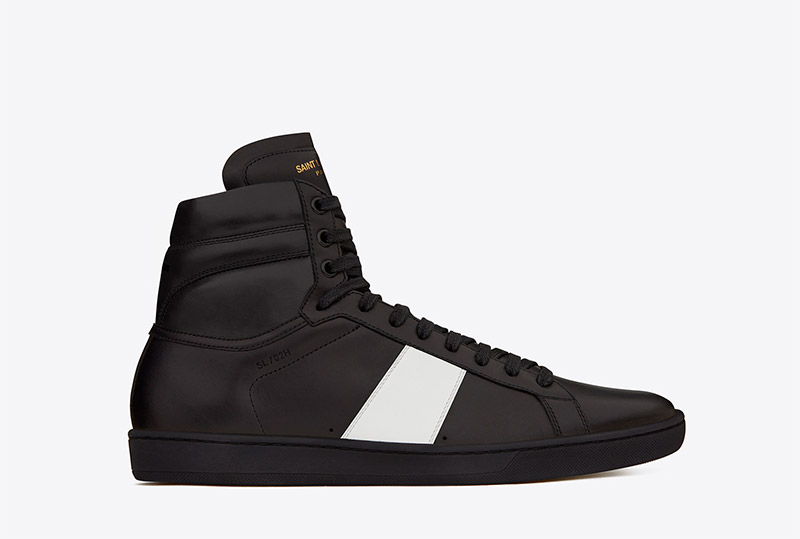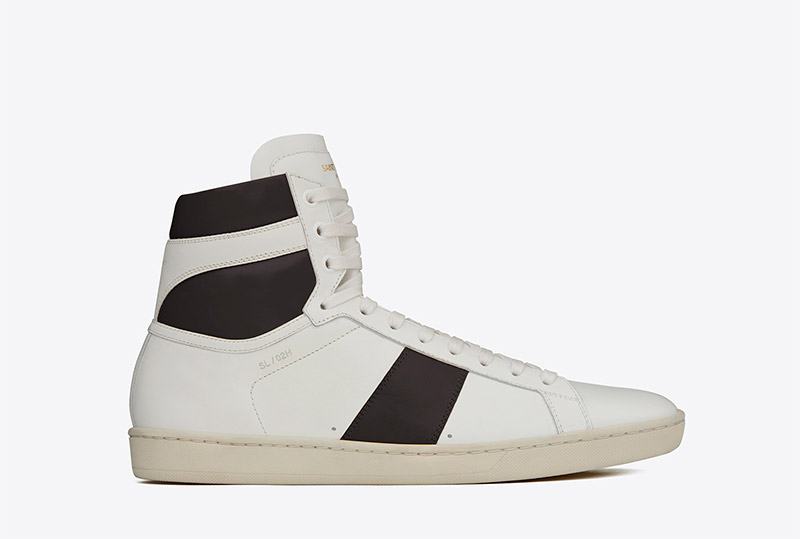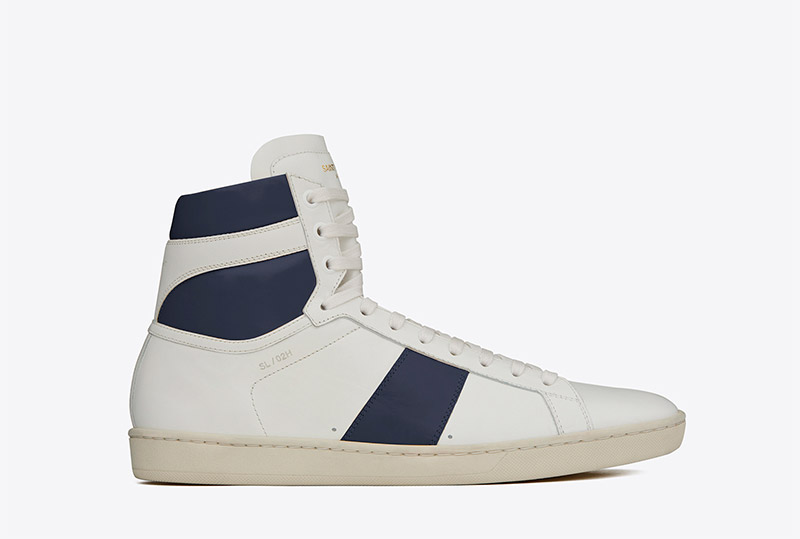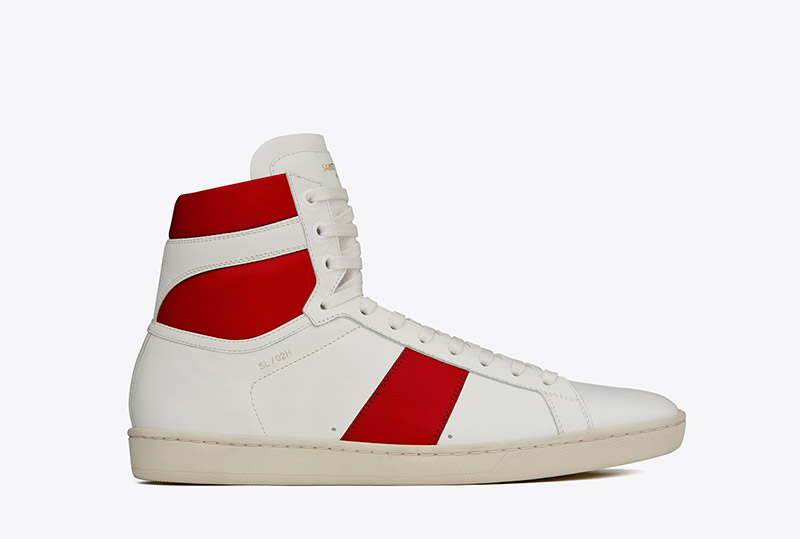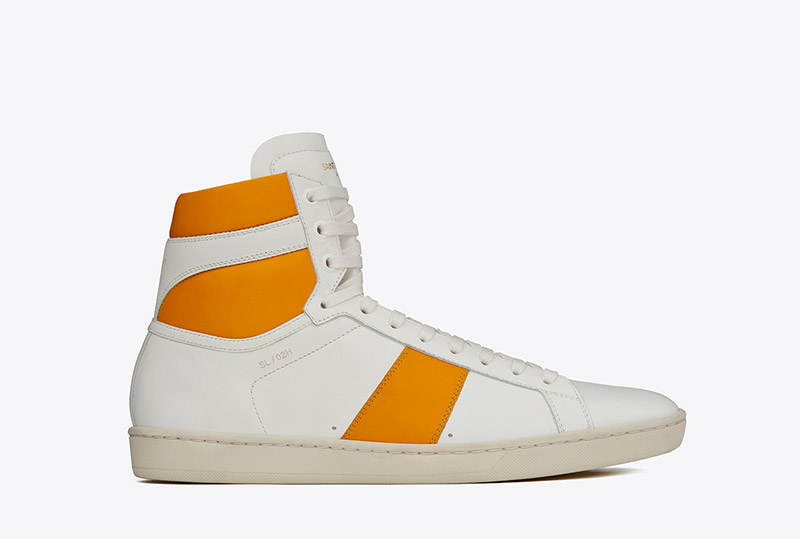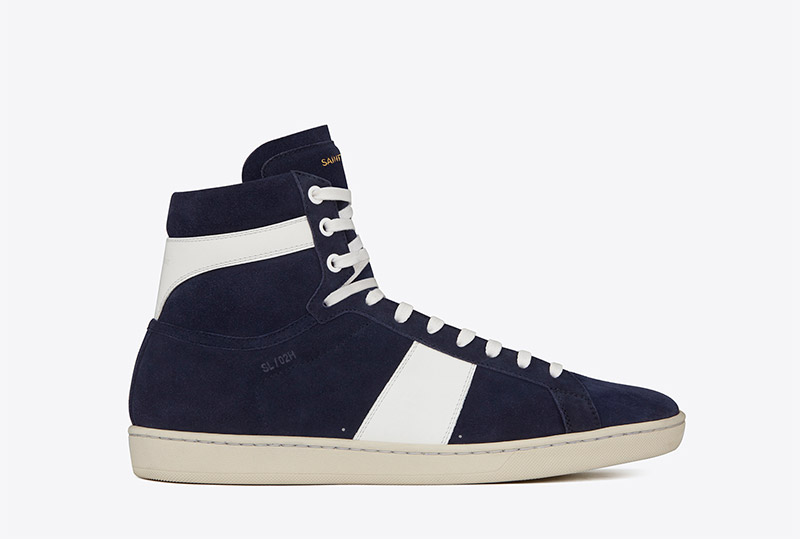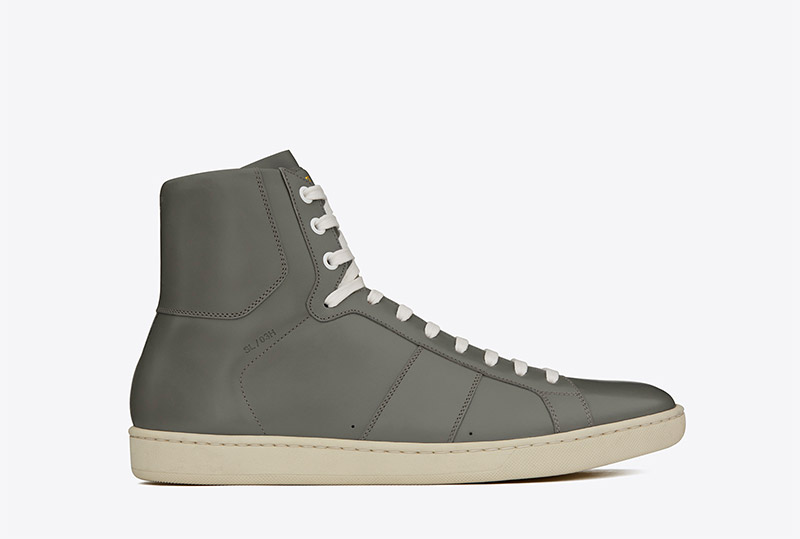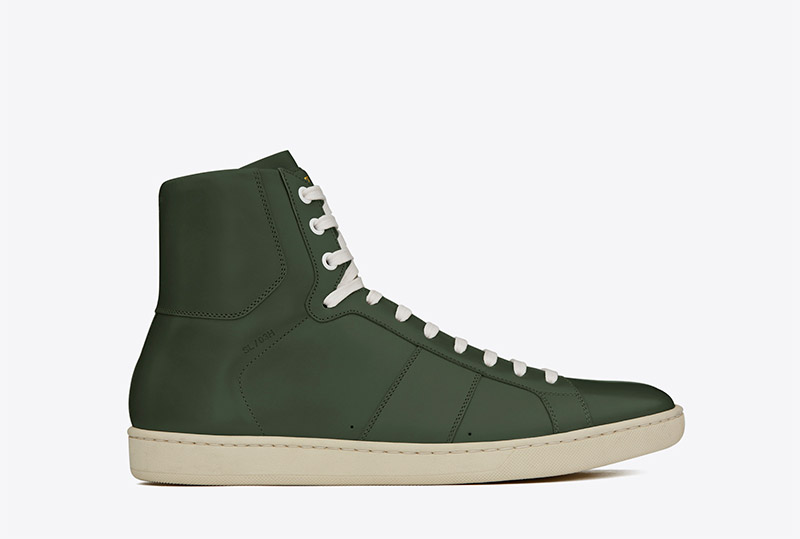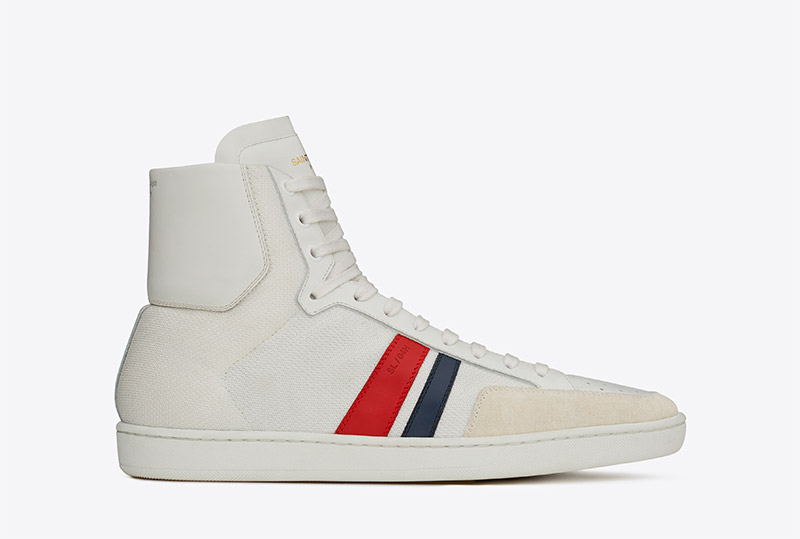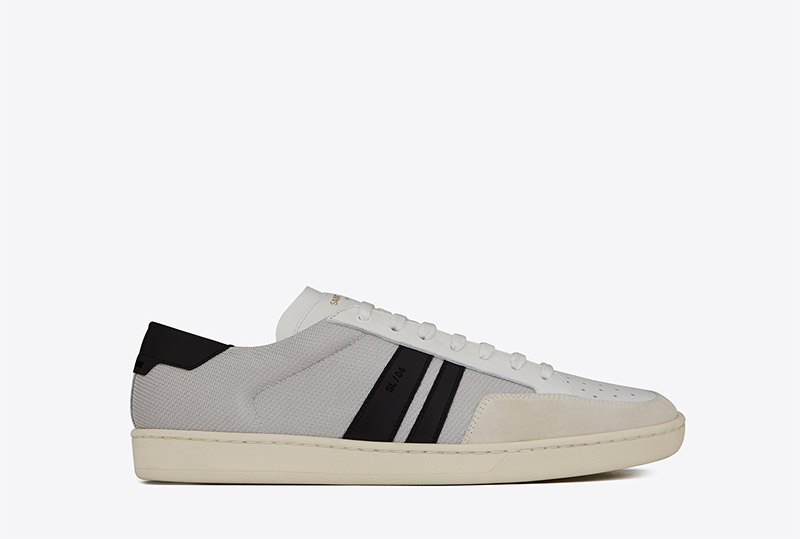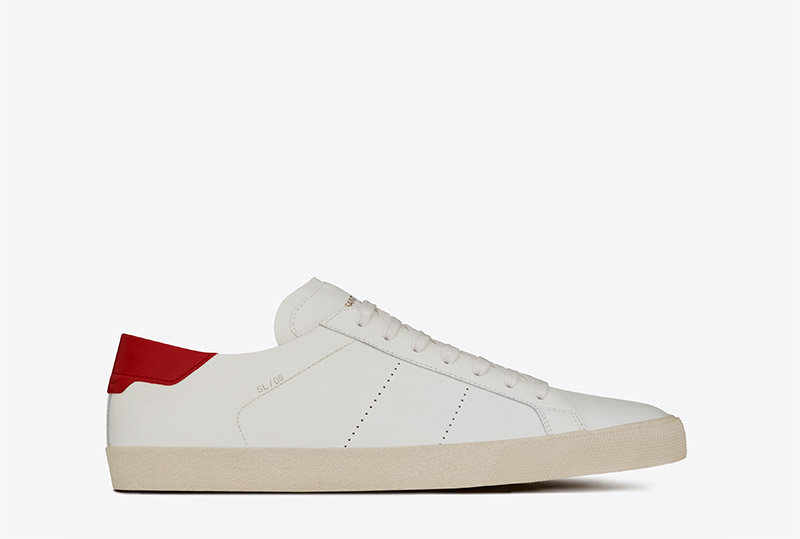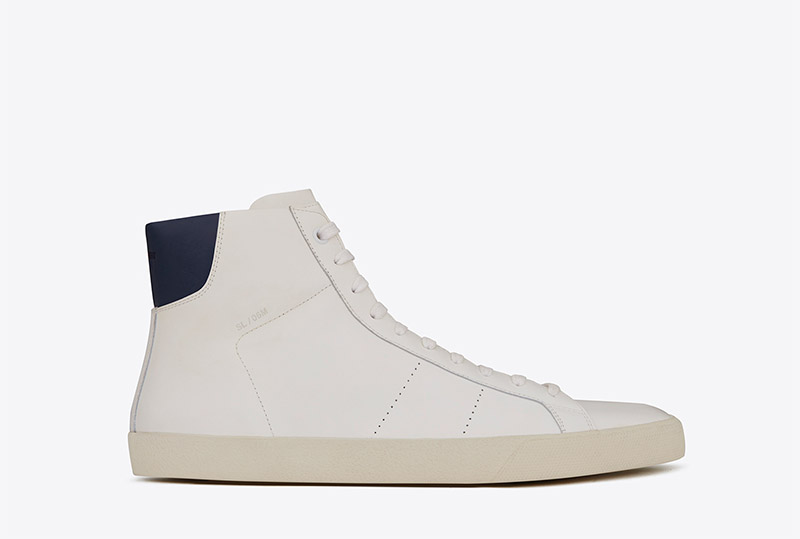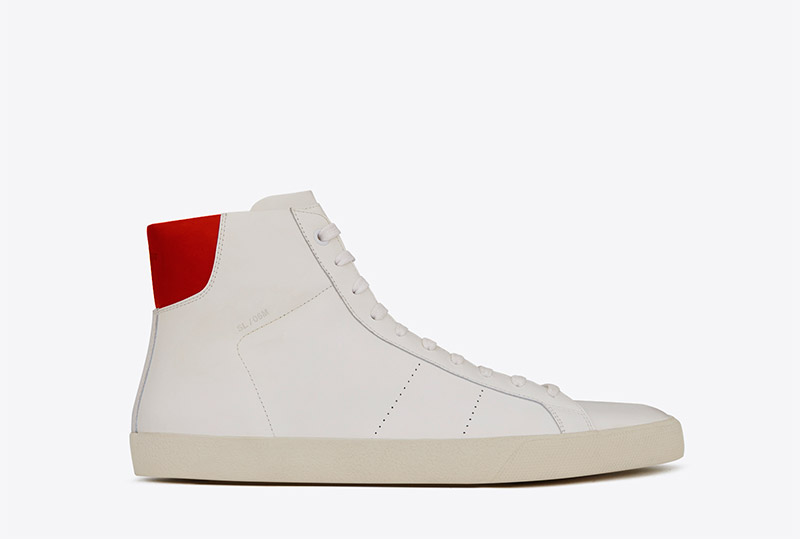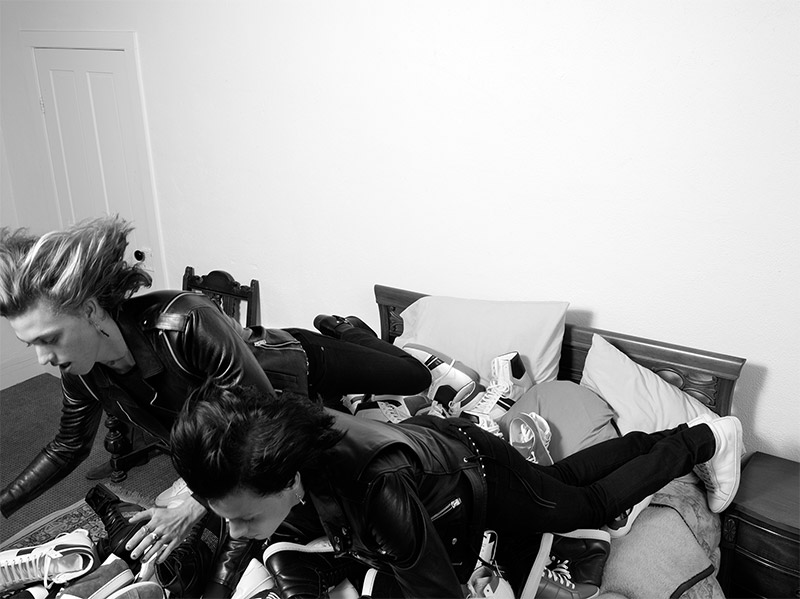 Court Classic is a range of sneakers from the Saint Laurent wardrobe which includes both permanent styles and limited series. The first Court Classic SL01 was designed by Hedi Slimane in 2012 for his first Saint Laurent Menswear collection, and offered as a unisex style. New styles are added regularly to complement the Court Classic collection, numbered sequentially.
The upper and sole of each sneaker are assembled and glued by hand, and still constructed and manufactured in a traditional way. In the original tradition of sports shoes, the Saint Laurent Court Classic is lasted on to a vulcanised rubber sole. An easing support and perforations ensure comfort and functionality, making the Court Classic suitable for everyday wear. The name of the style and Saint Laurent logo are embossed on every pair. Saint Laurent Court Classic sneakers are delivered in a box specially designed for this range.
Available from €390 in Saint Laurent stores and on ysl.com.