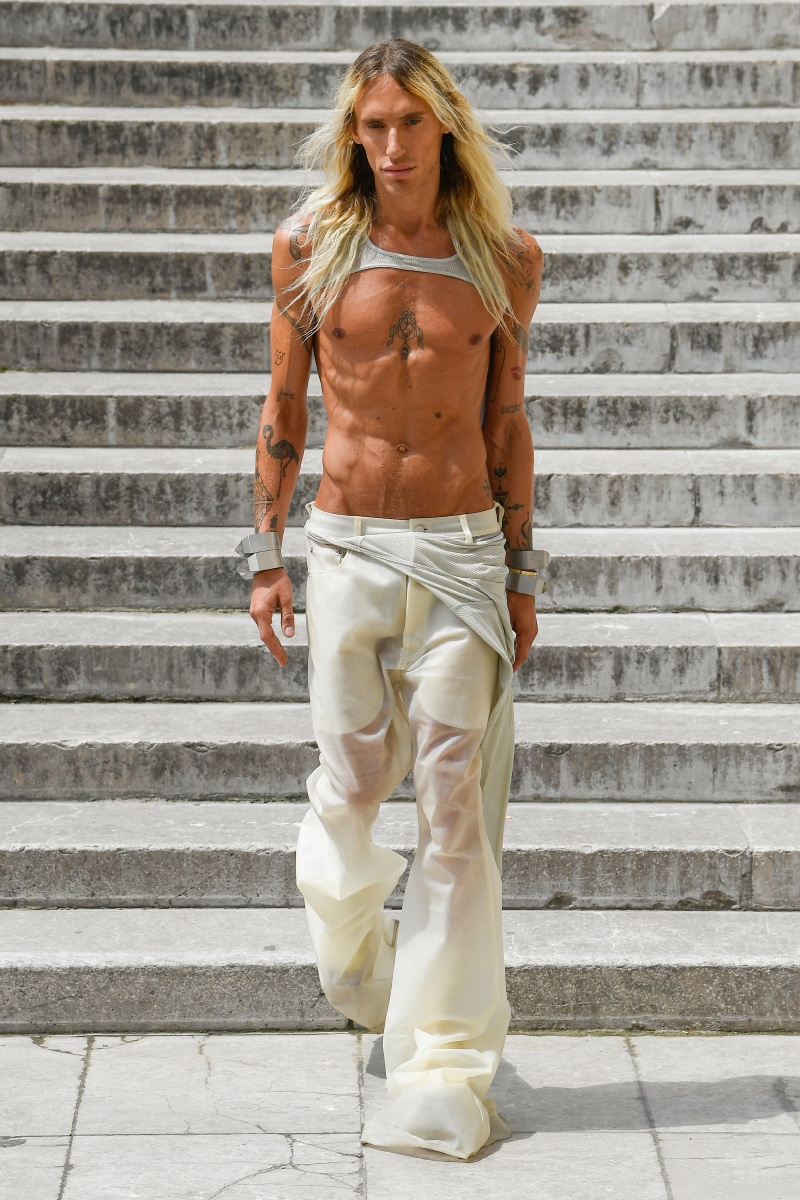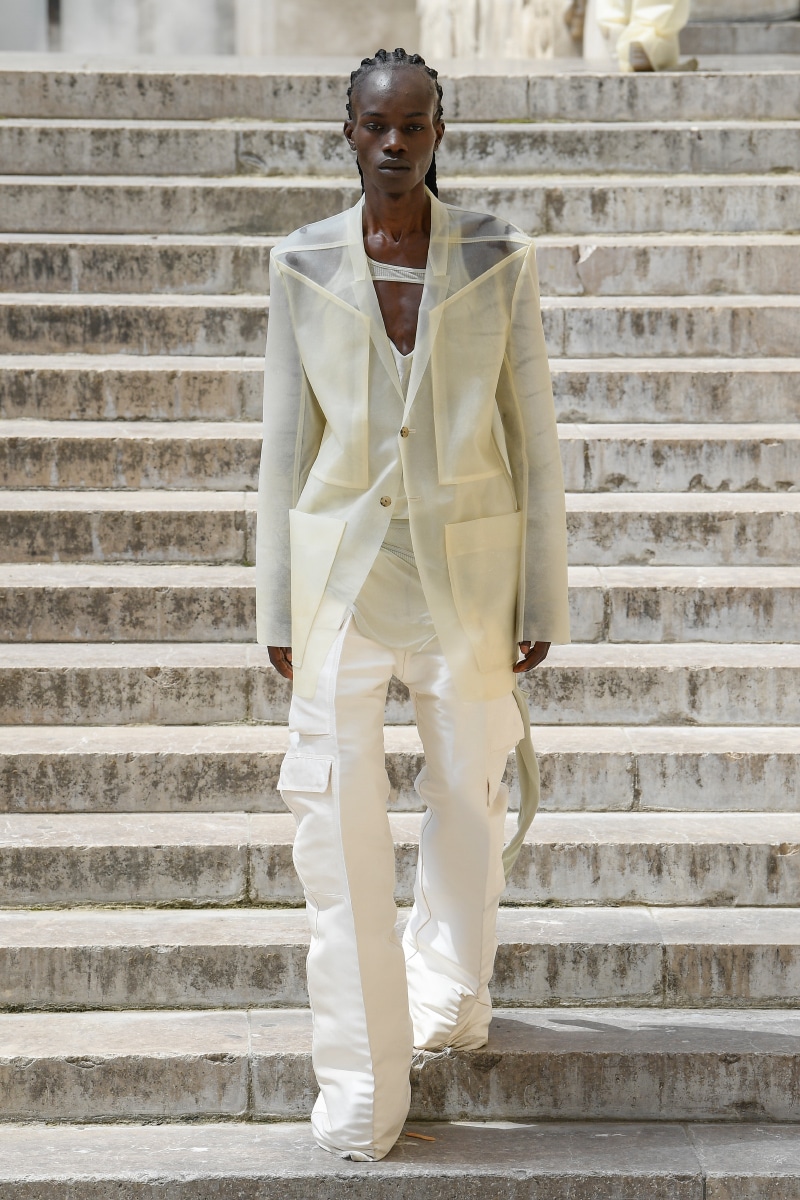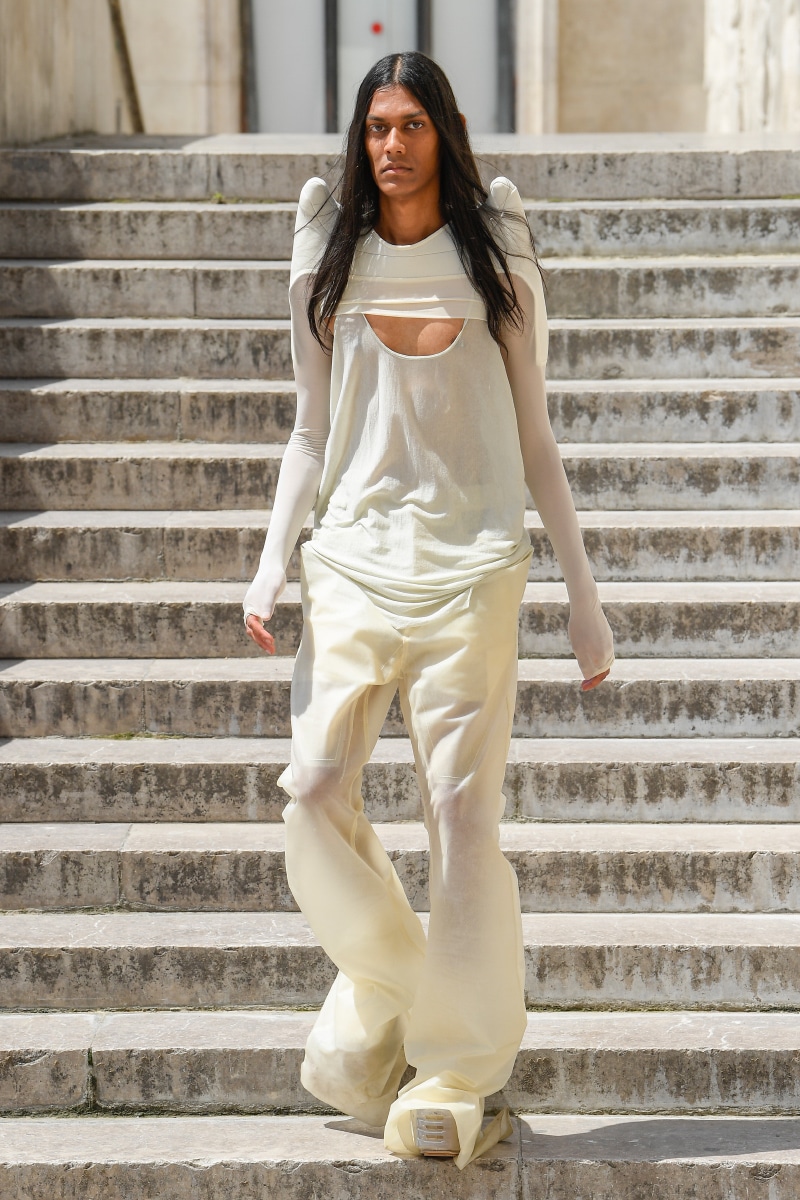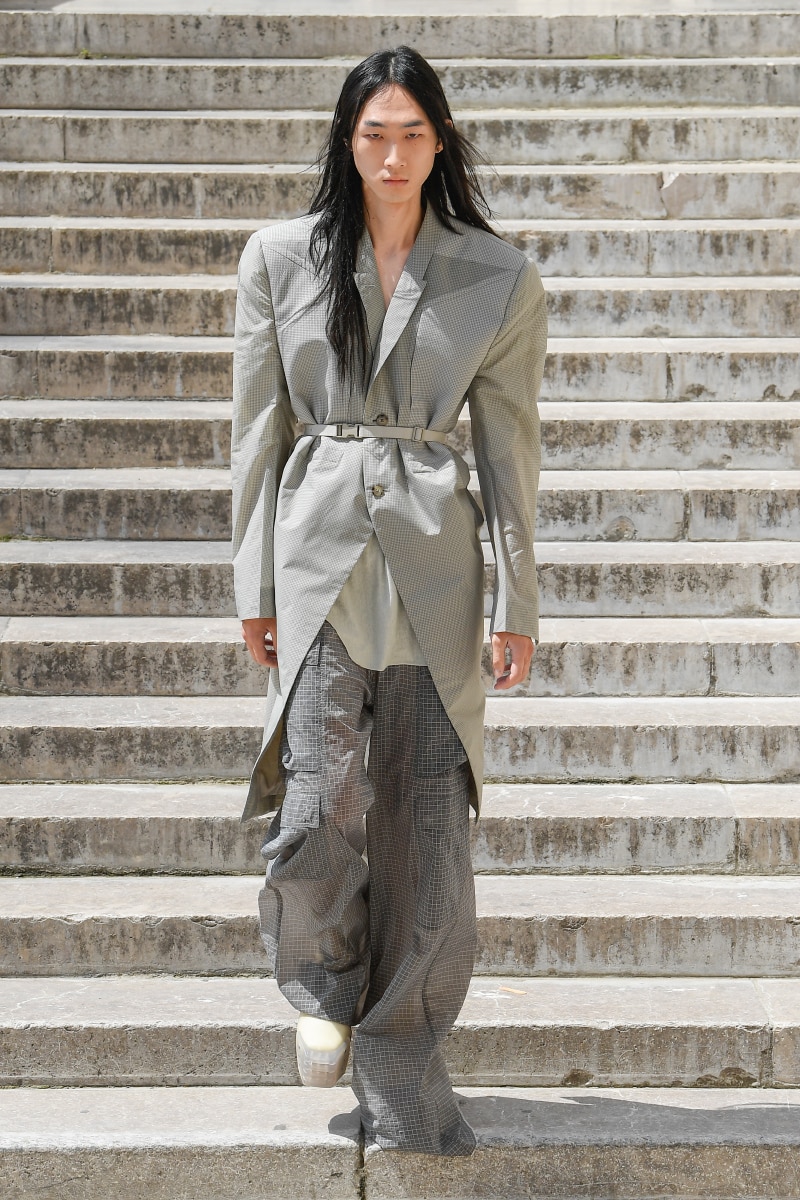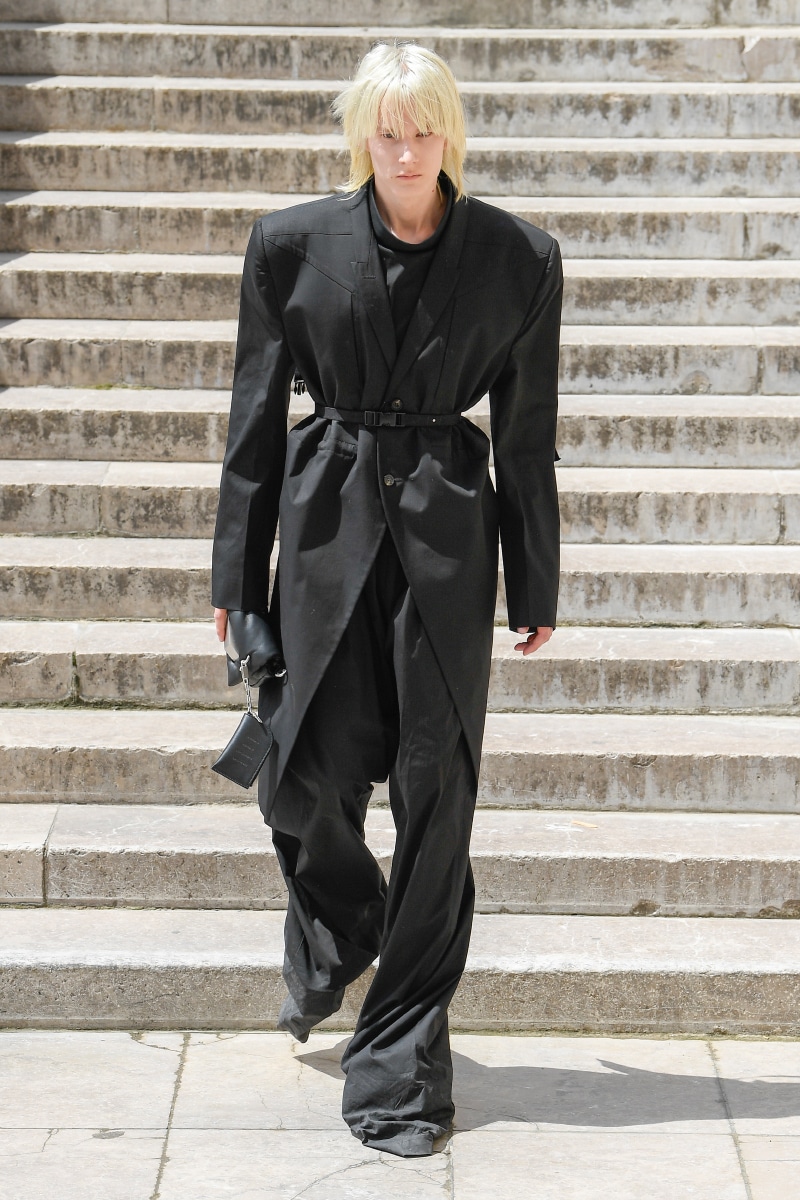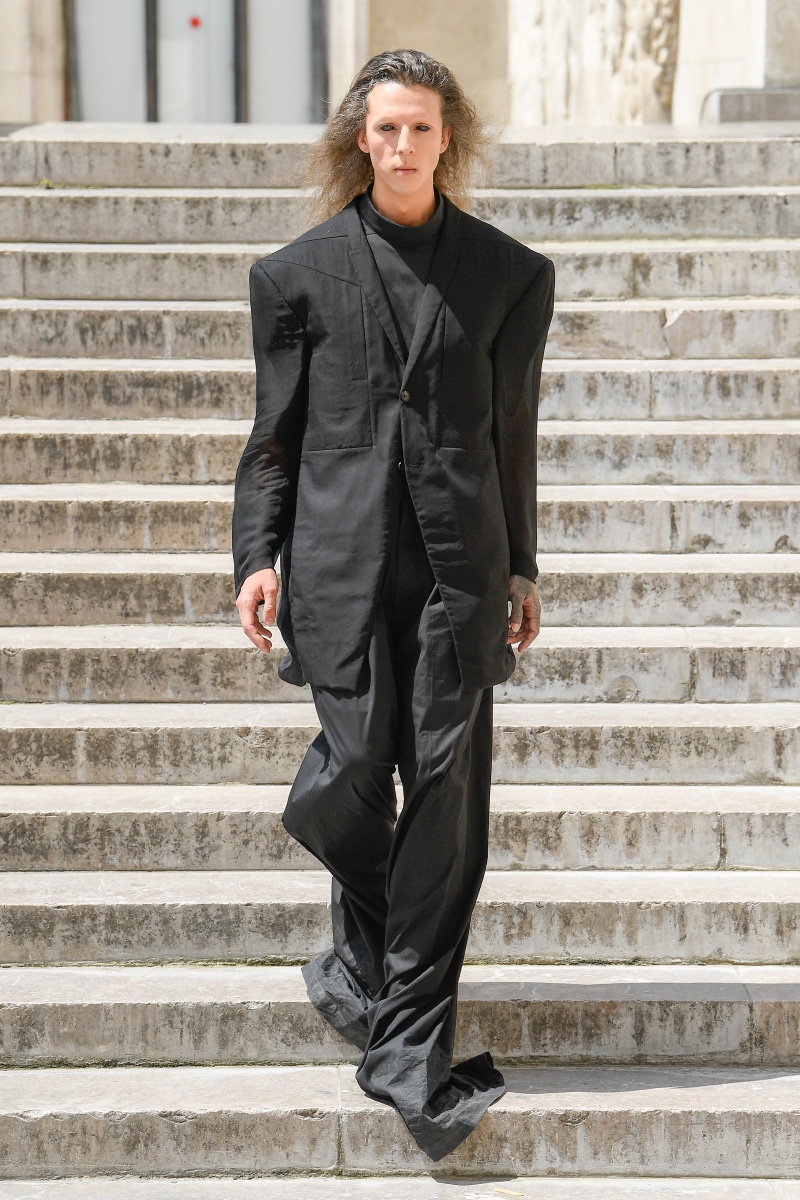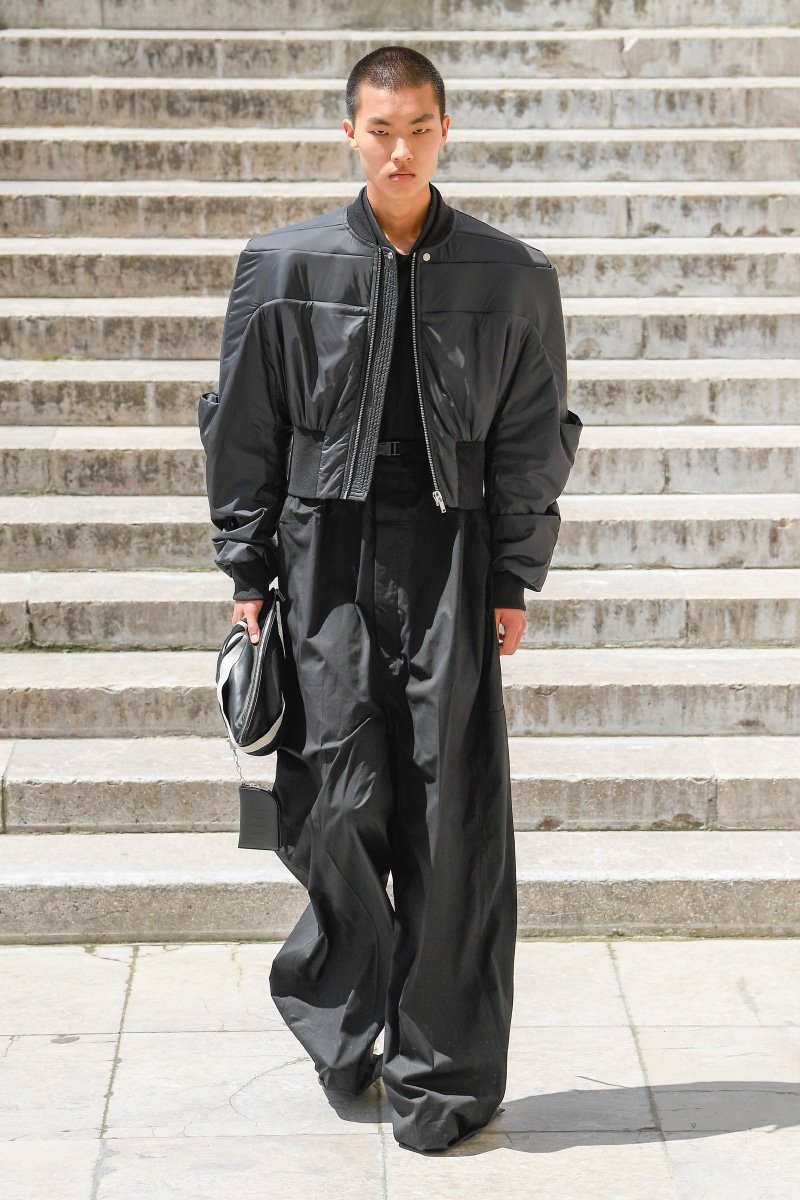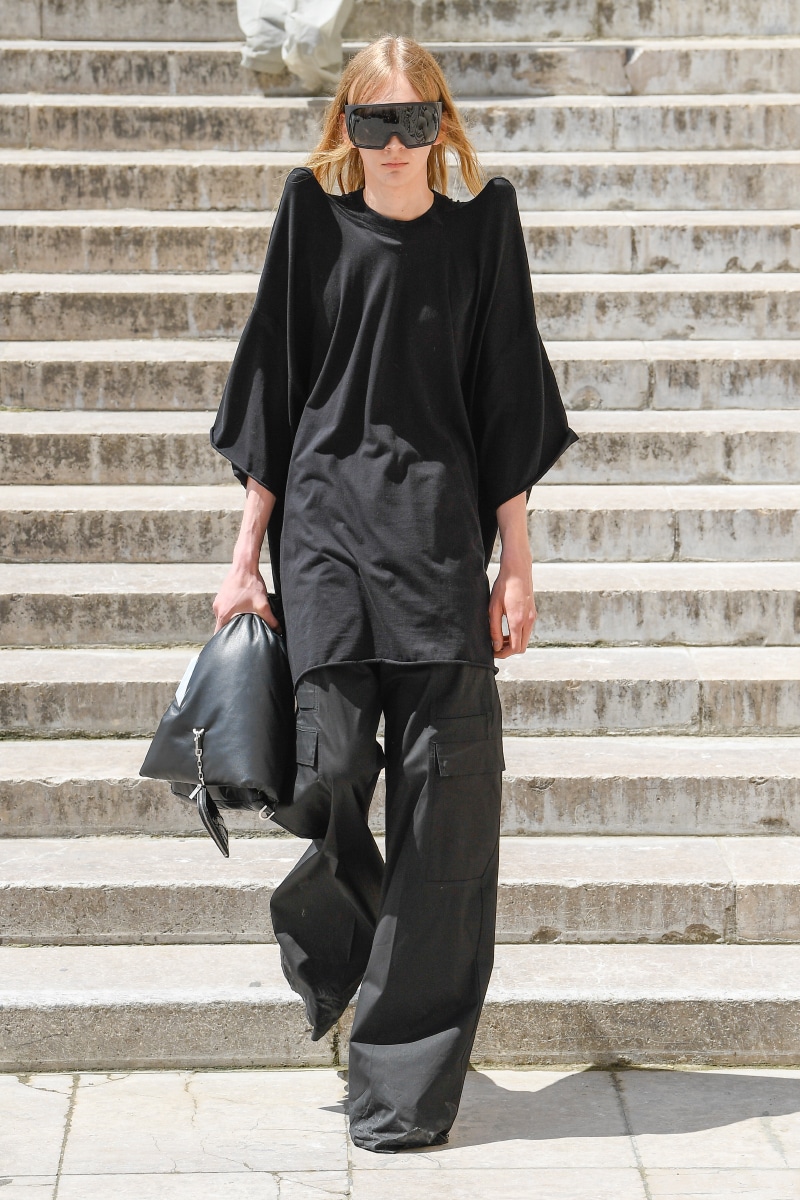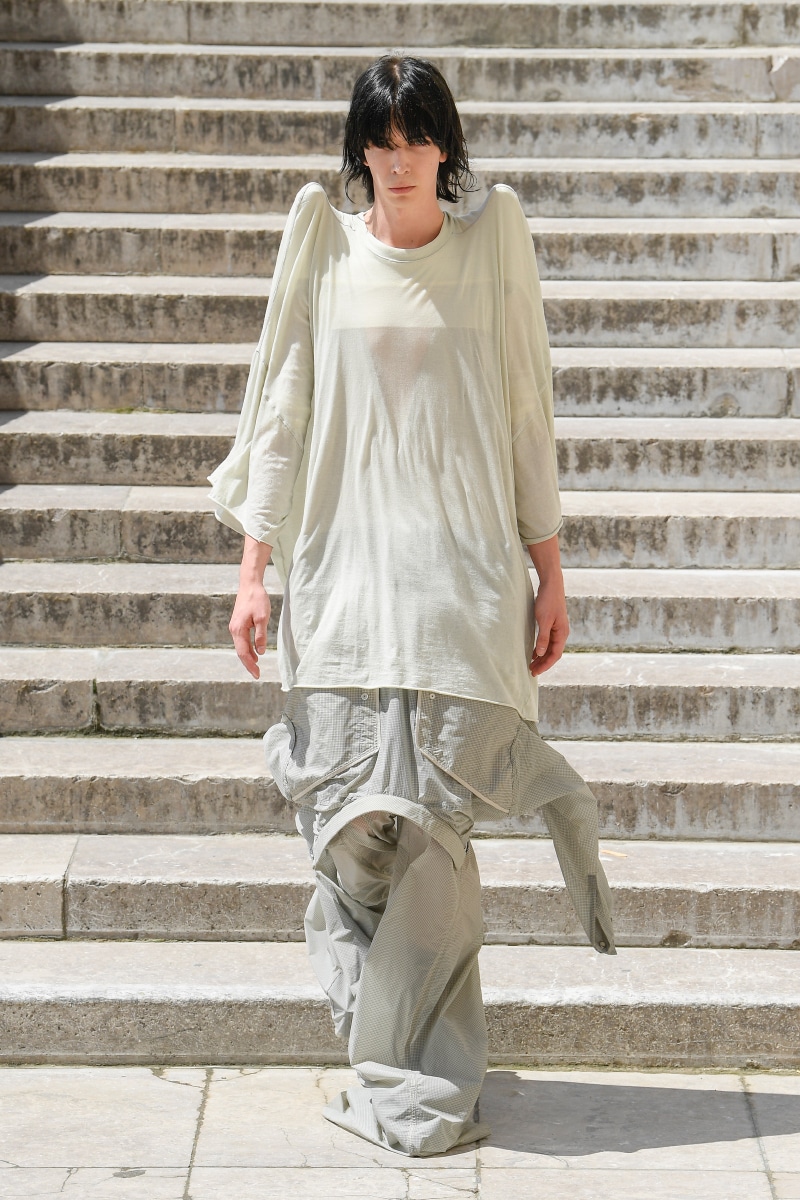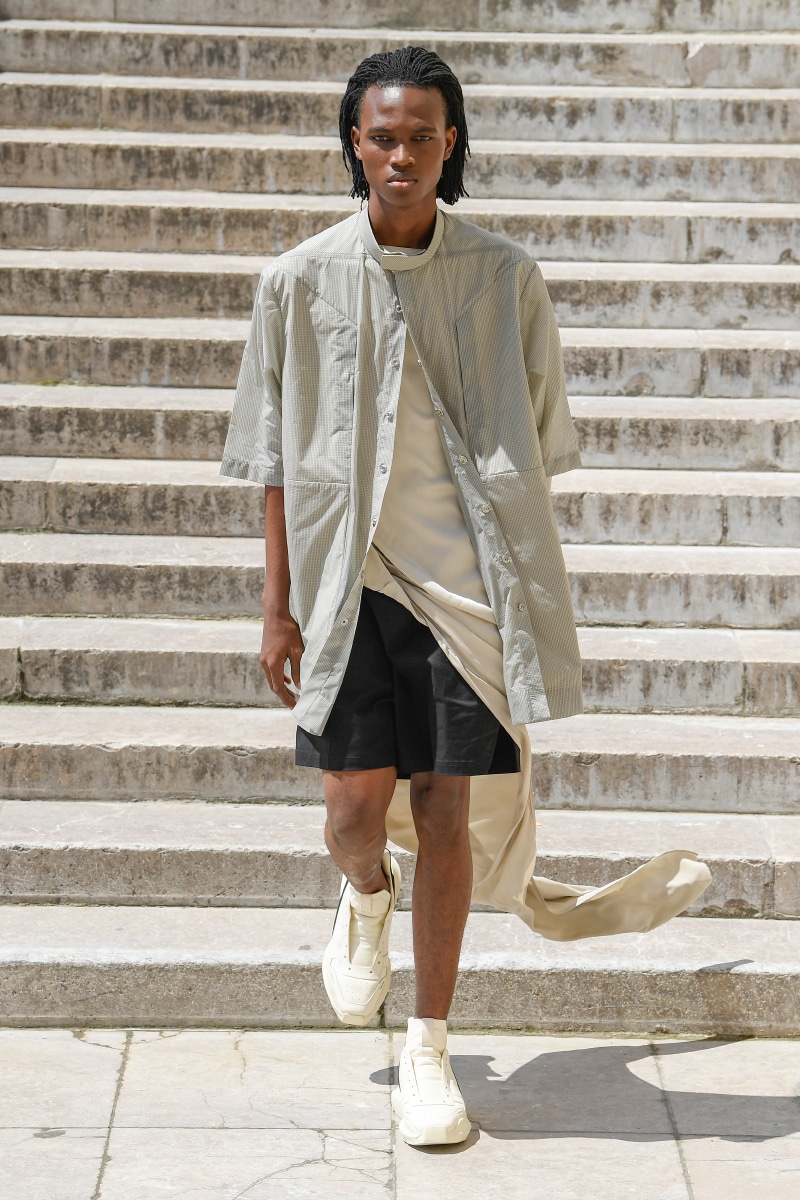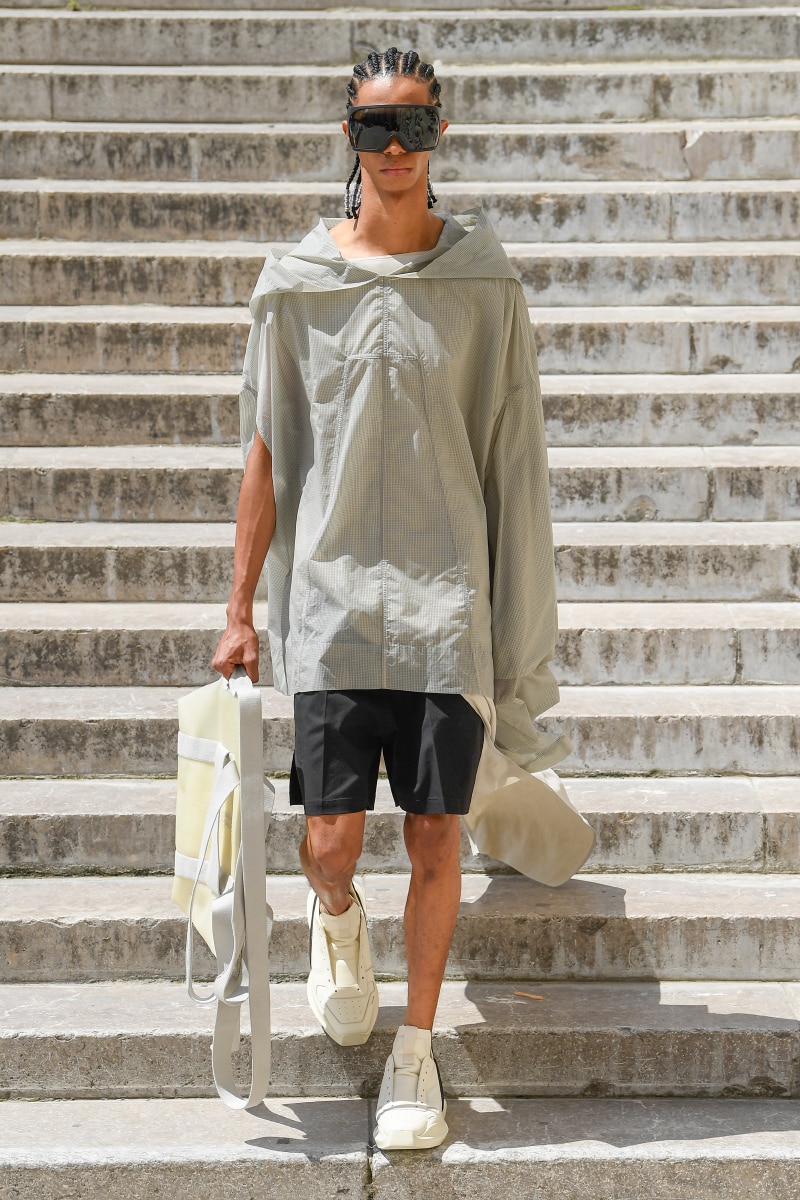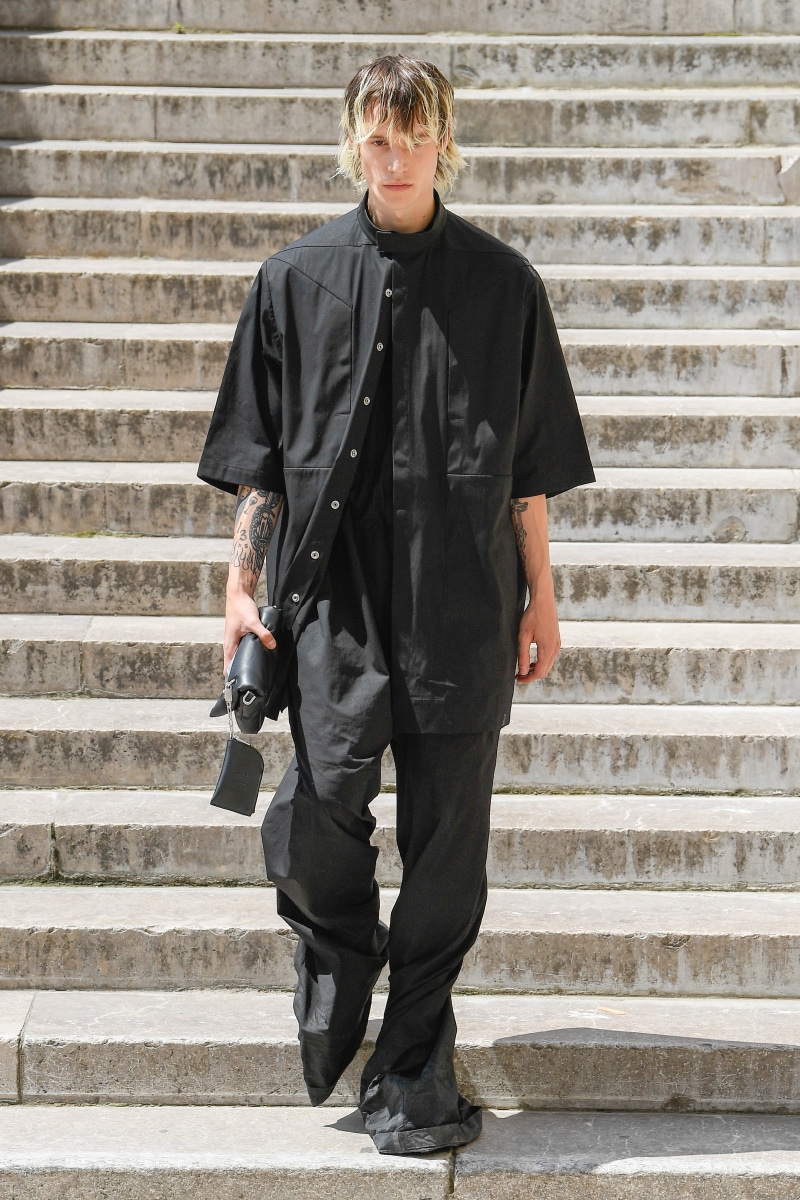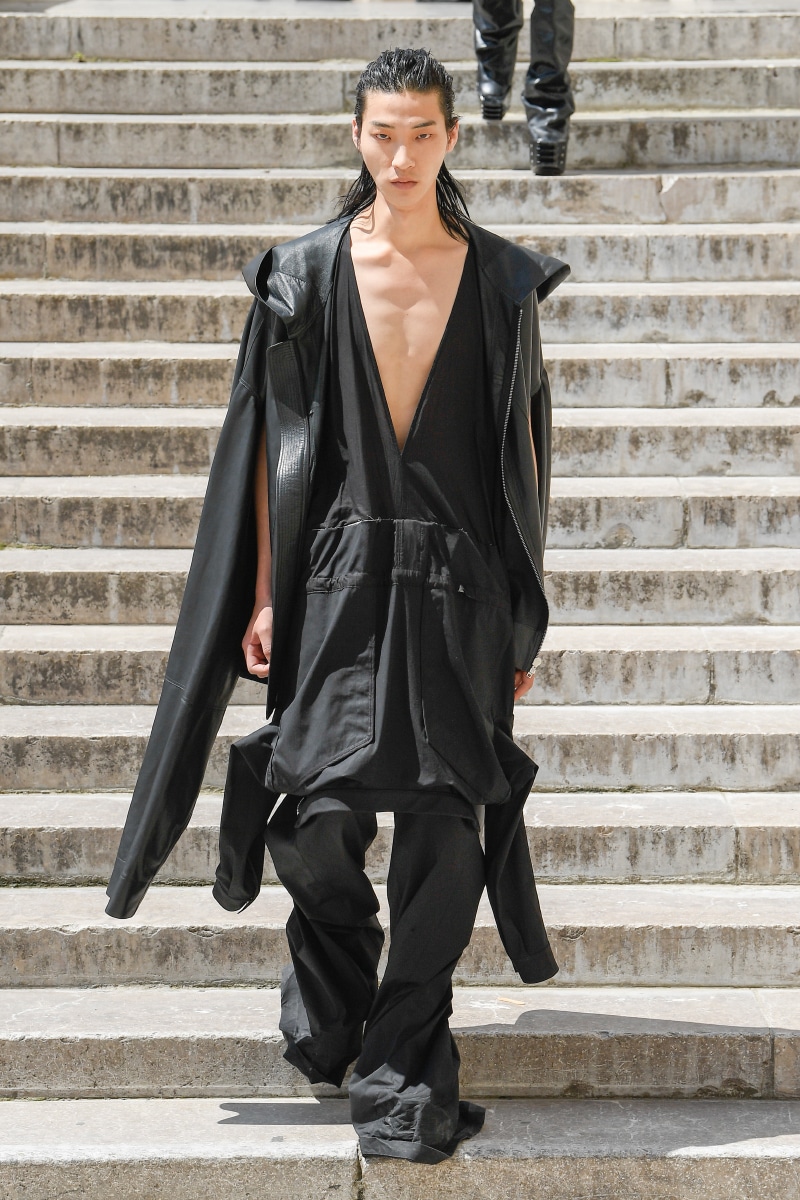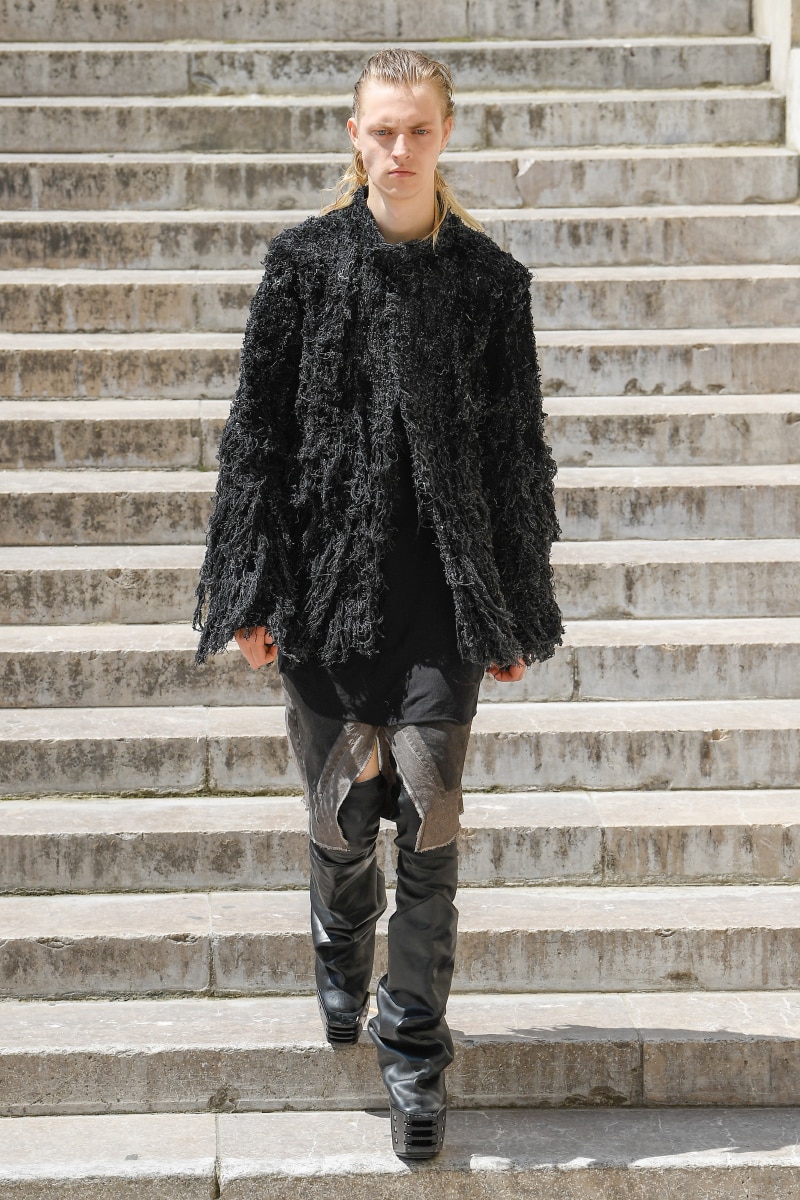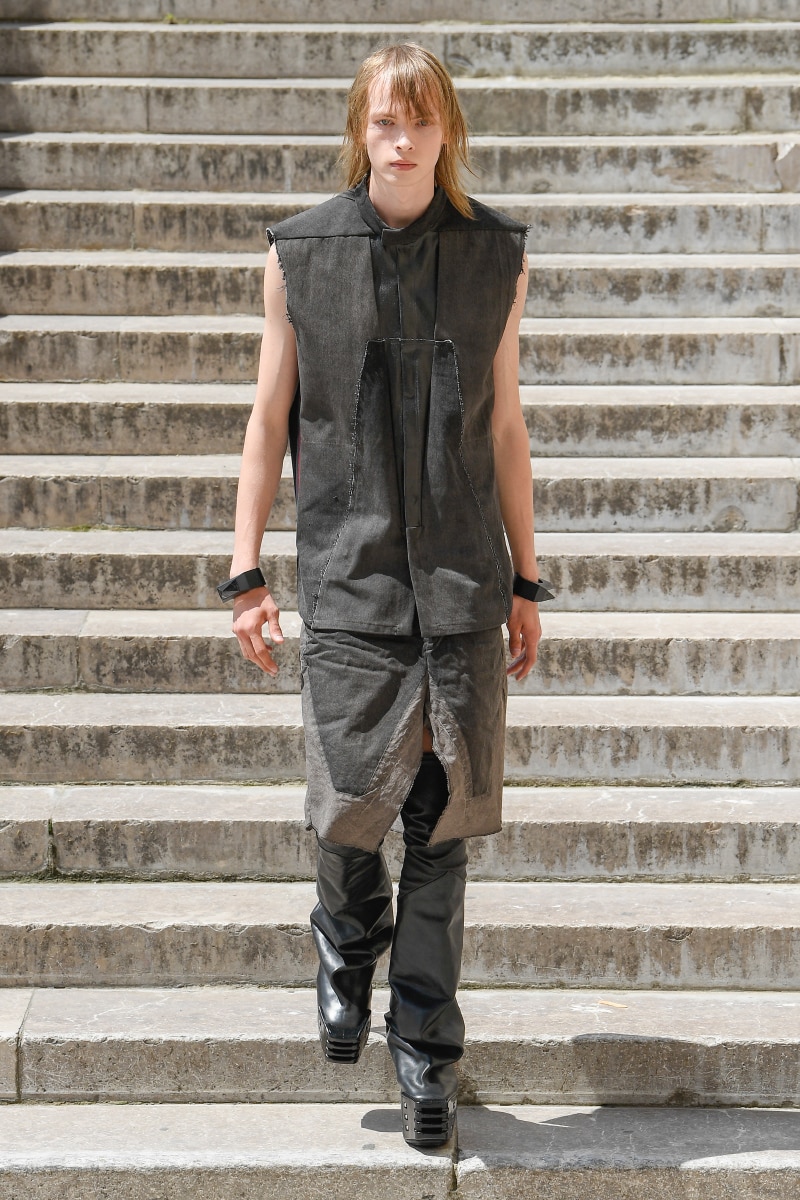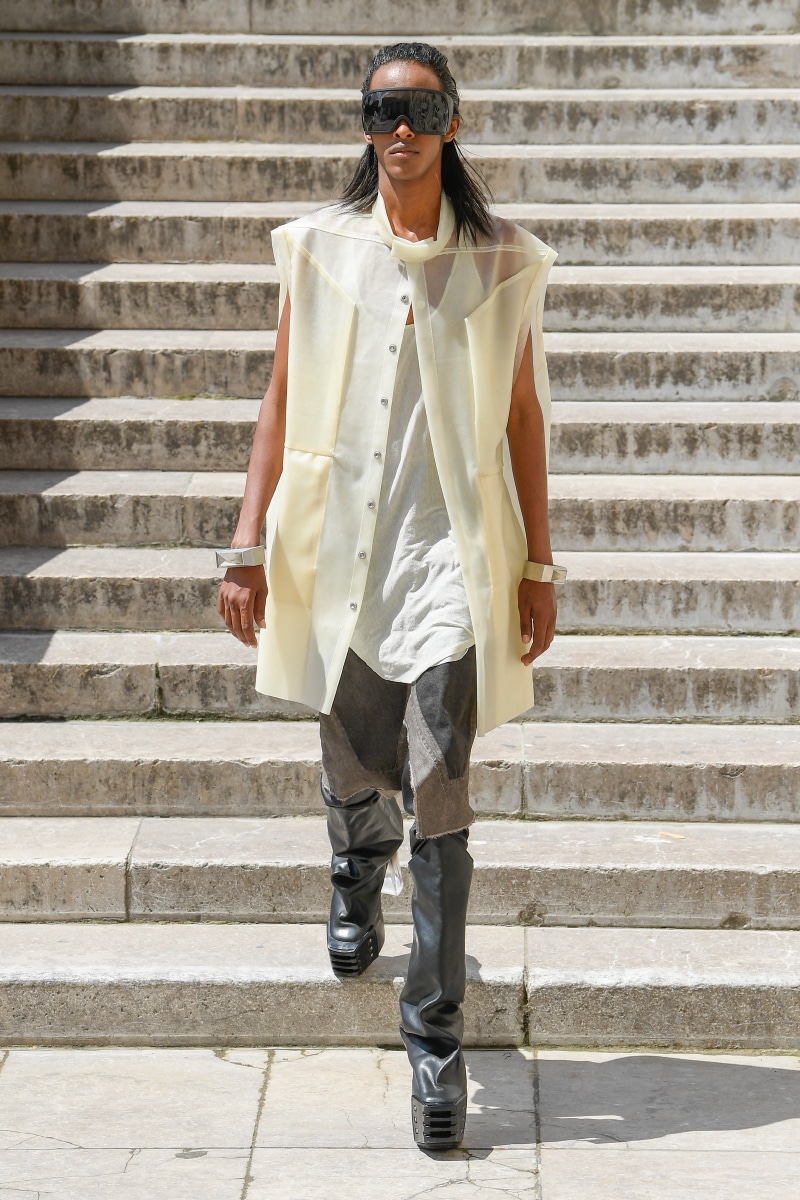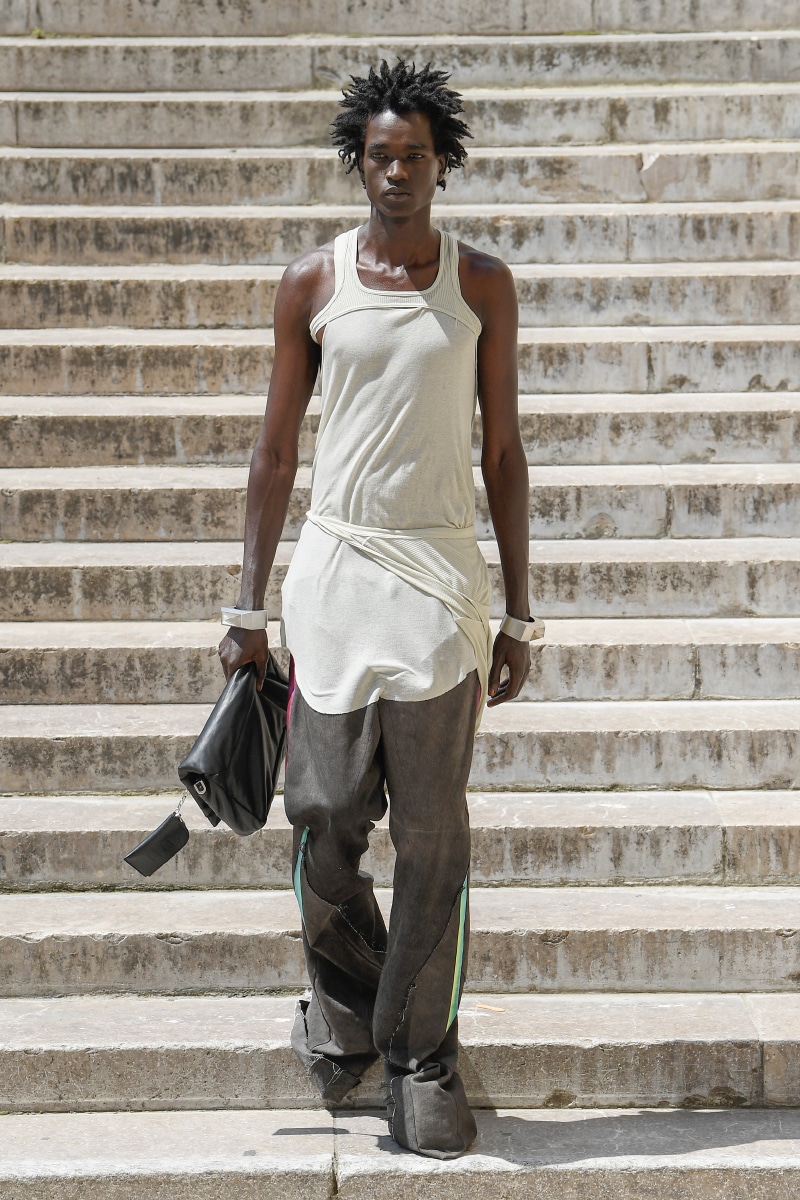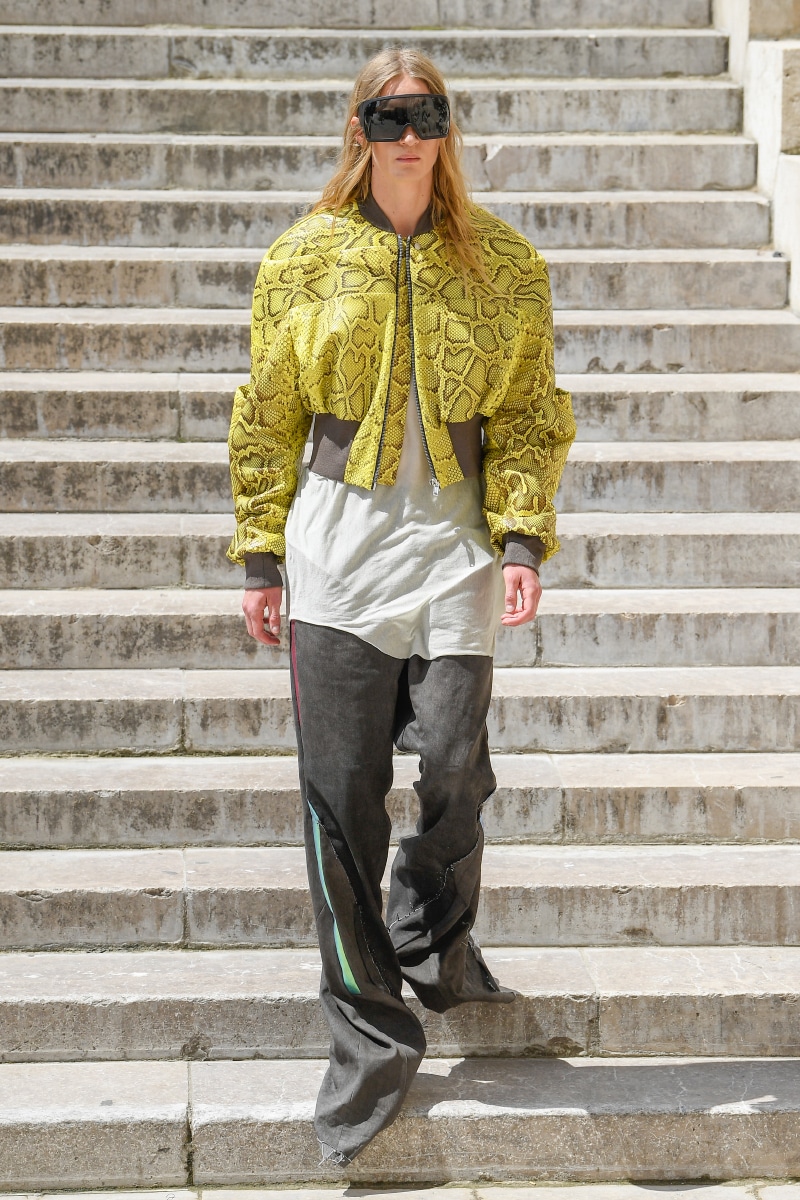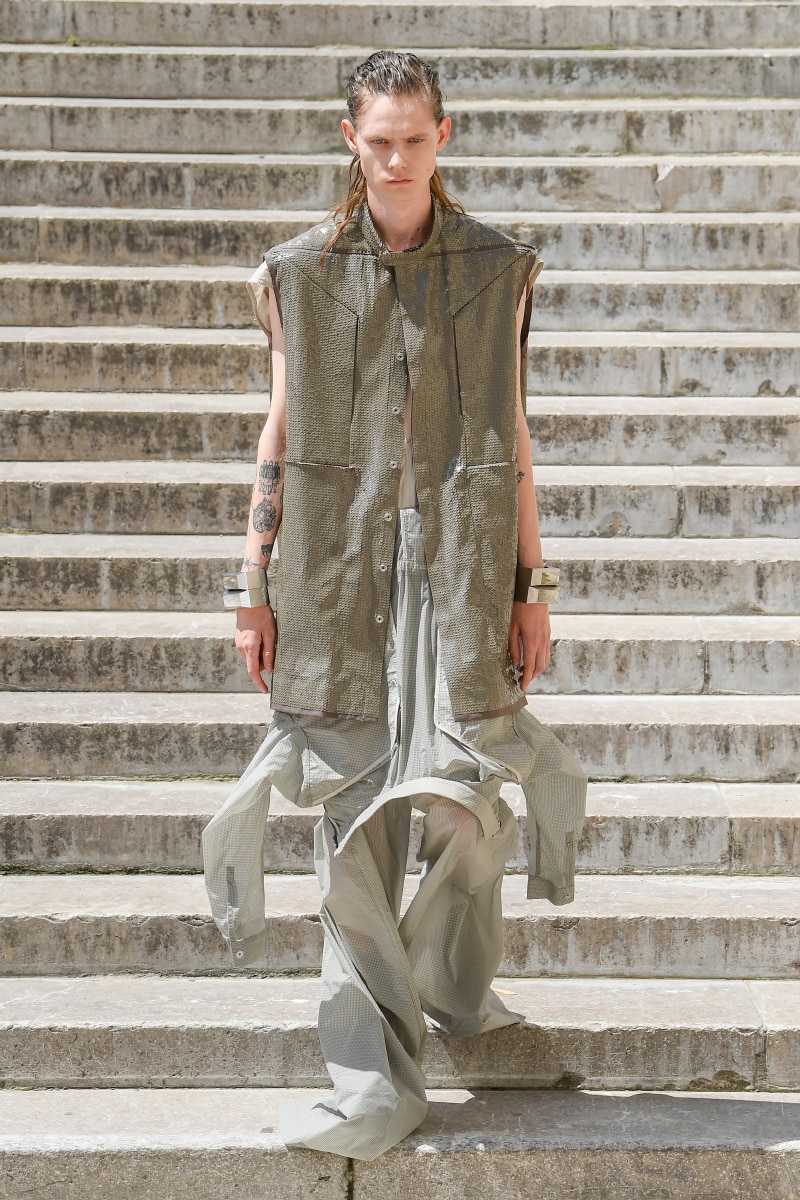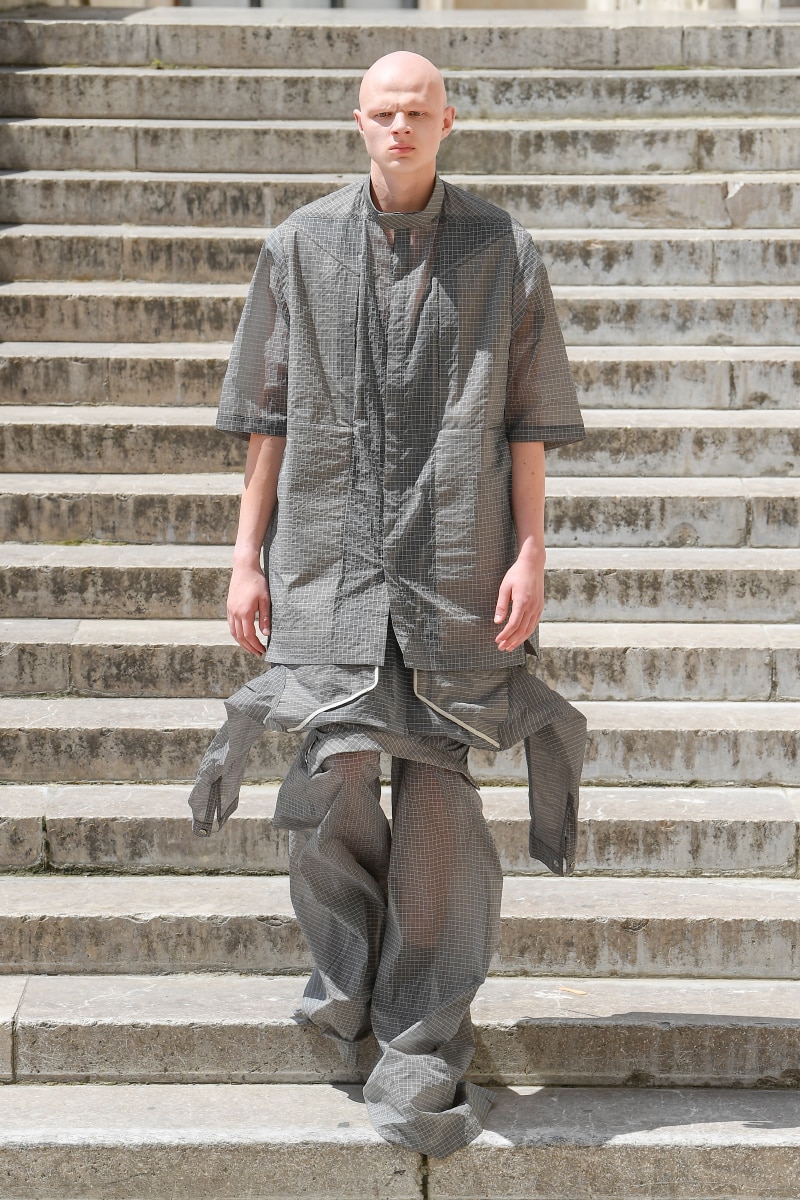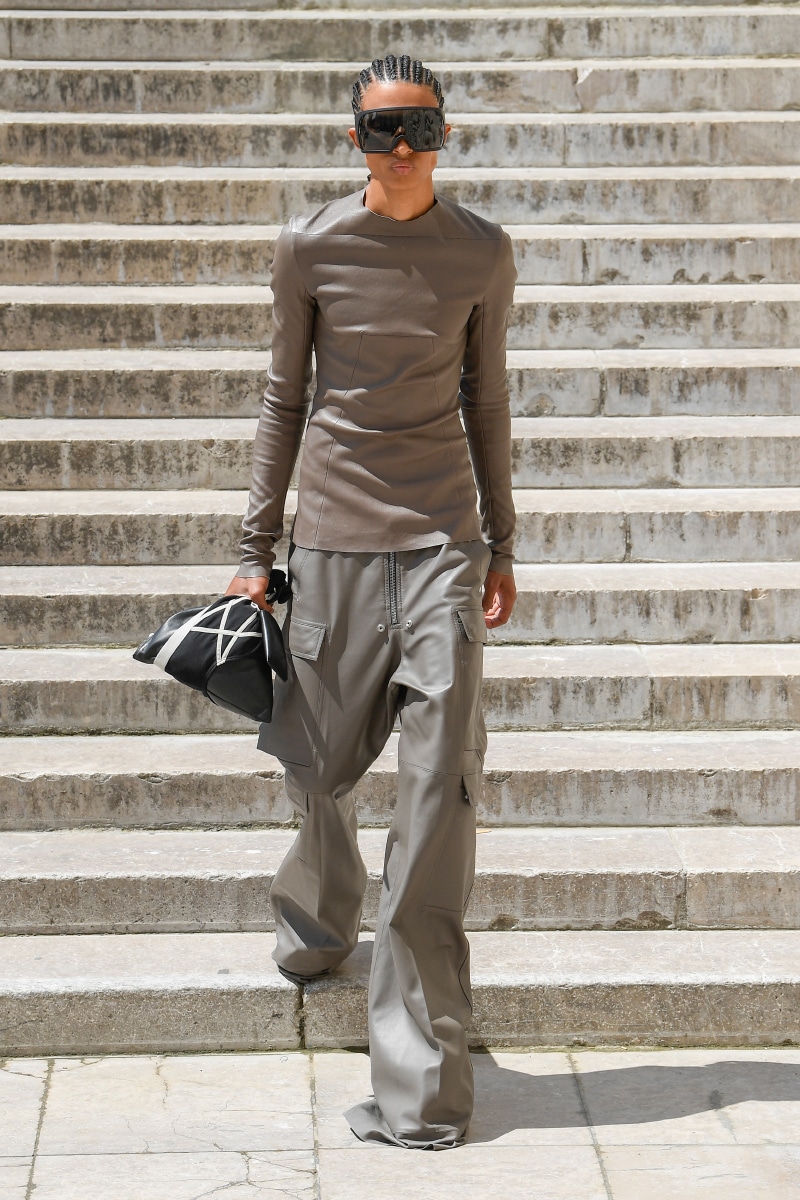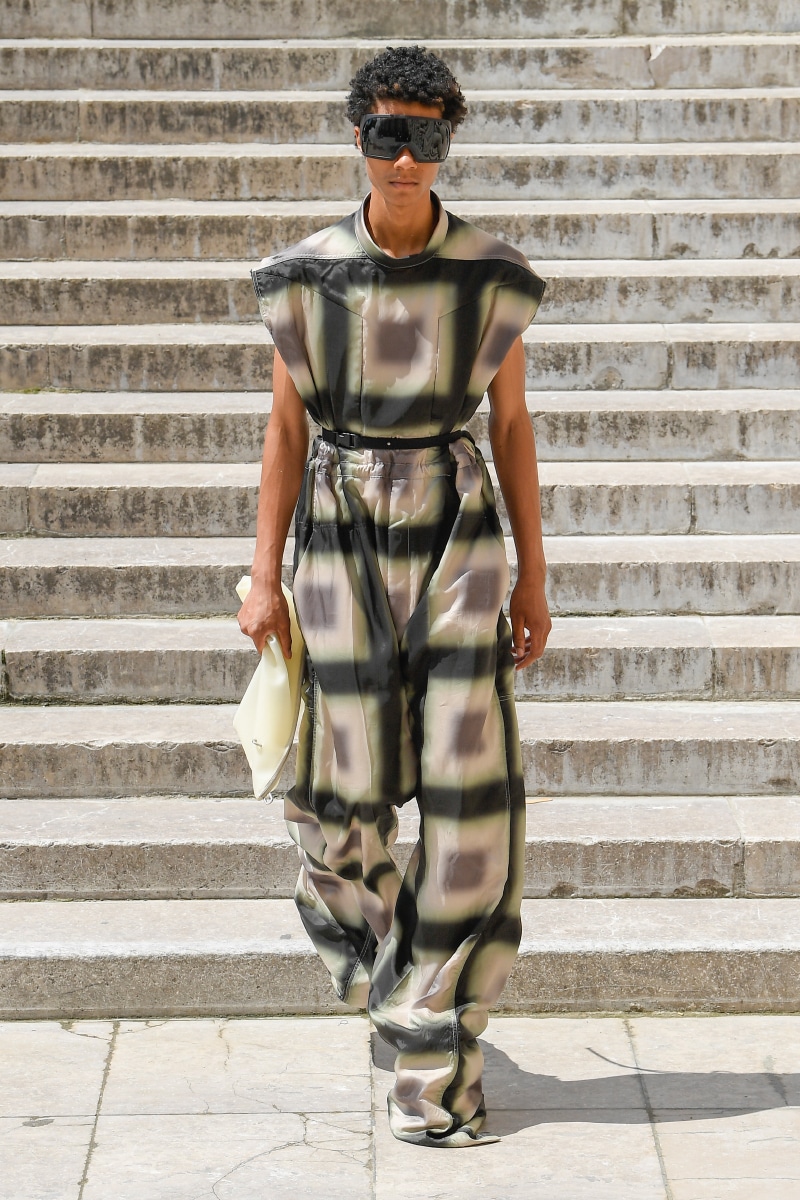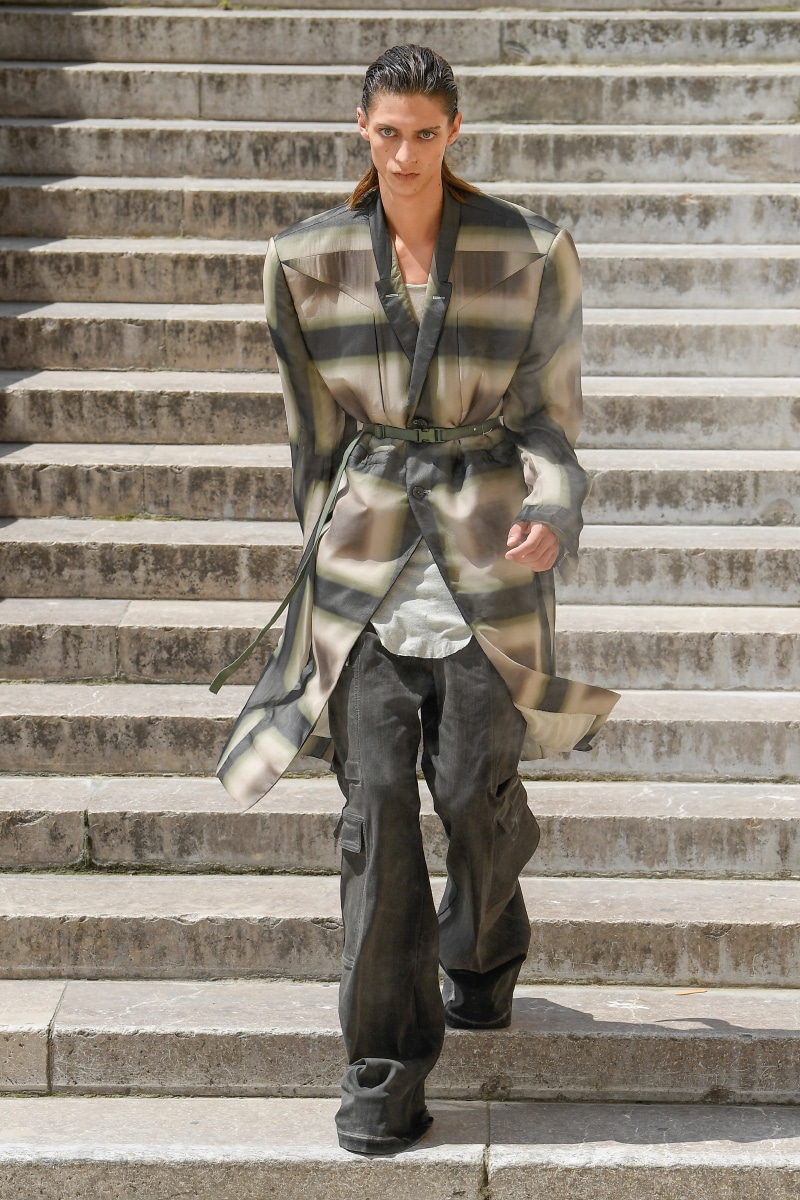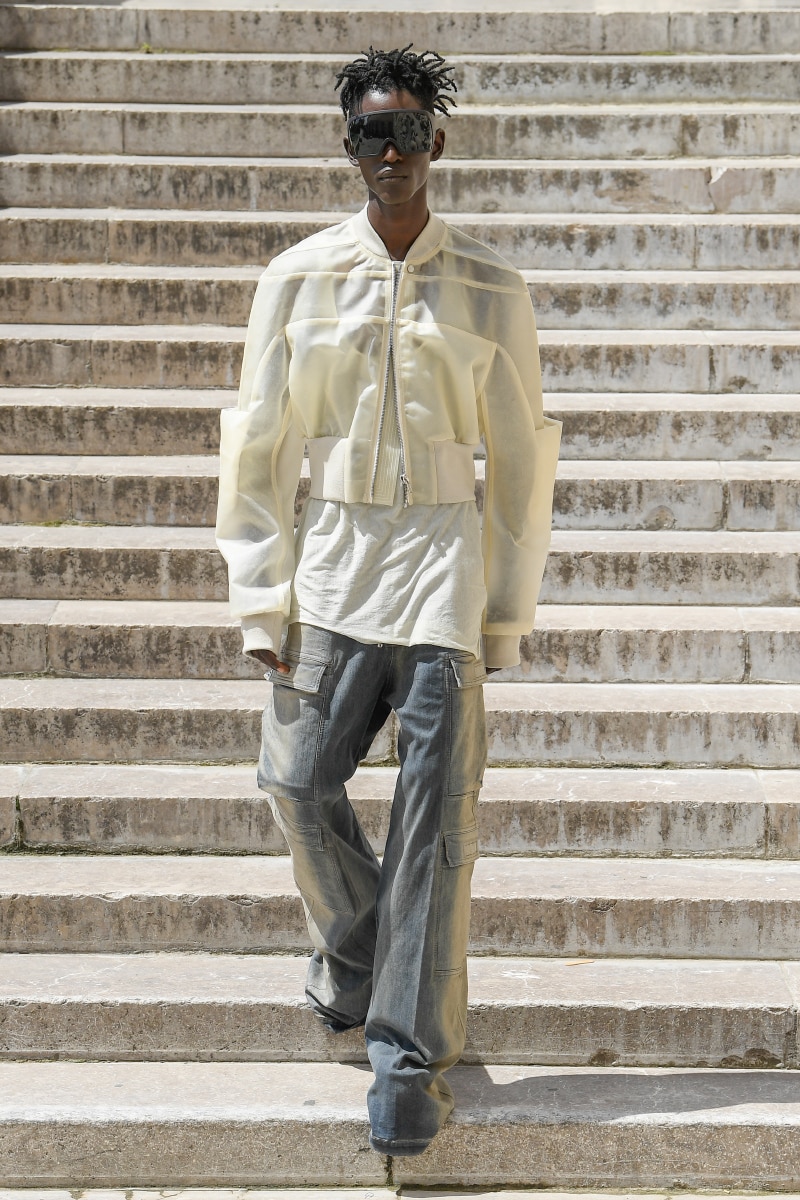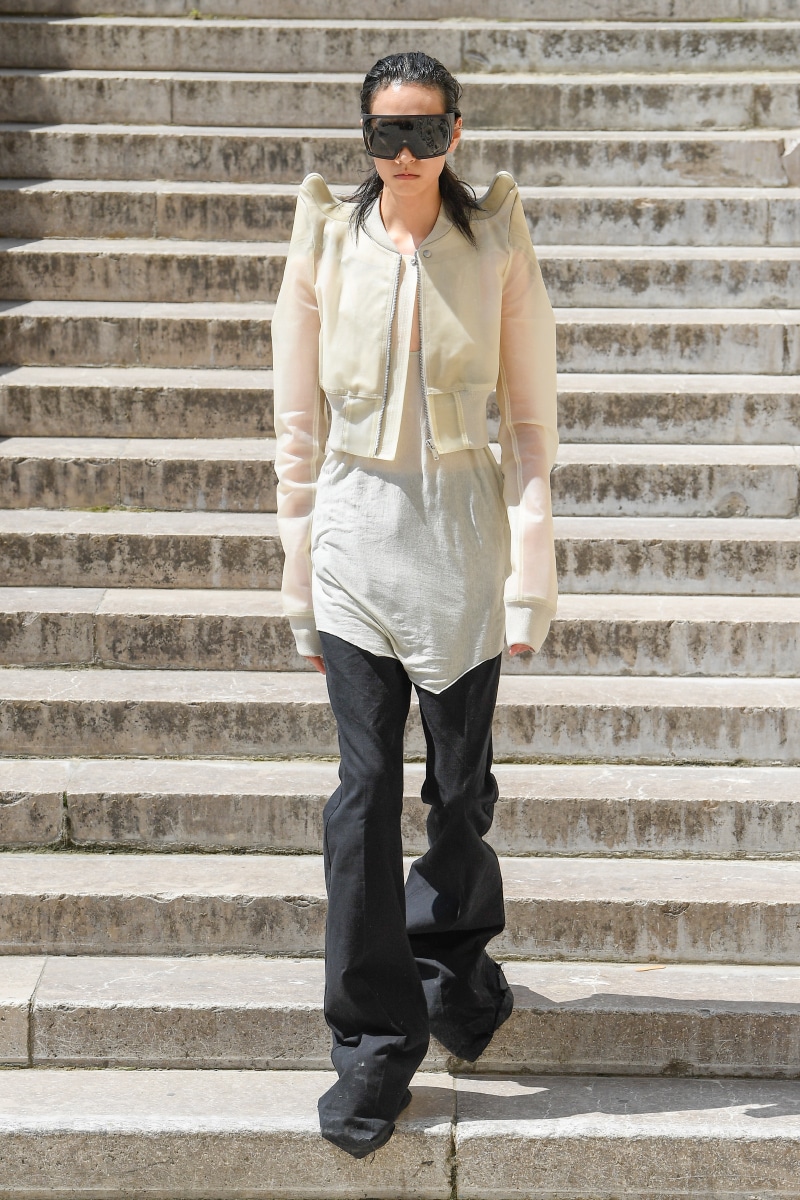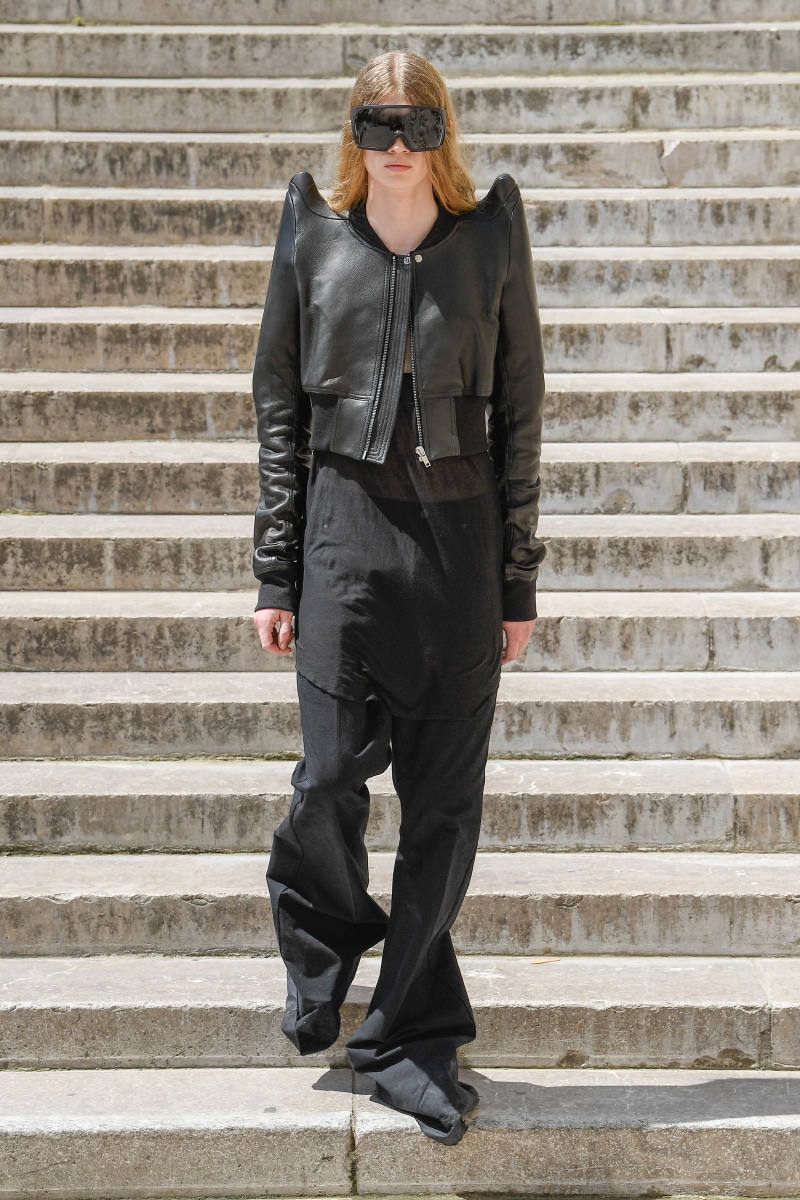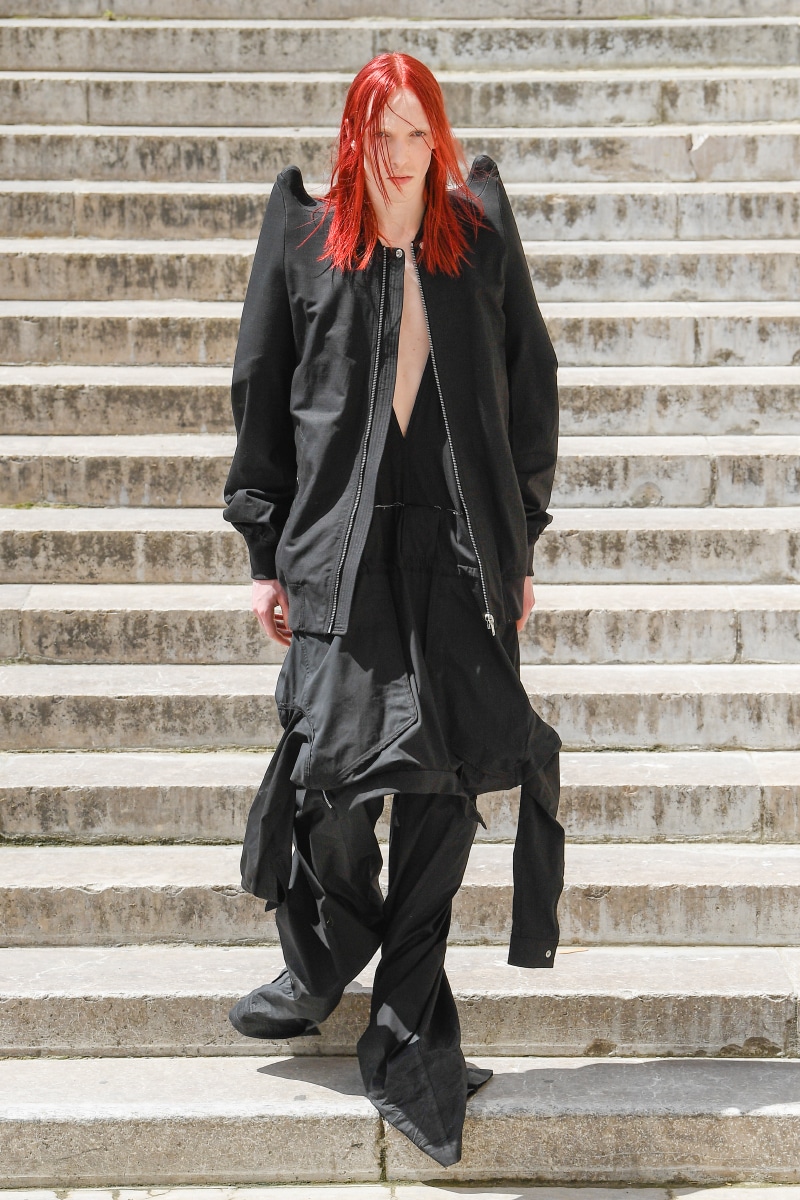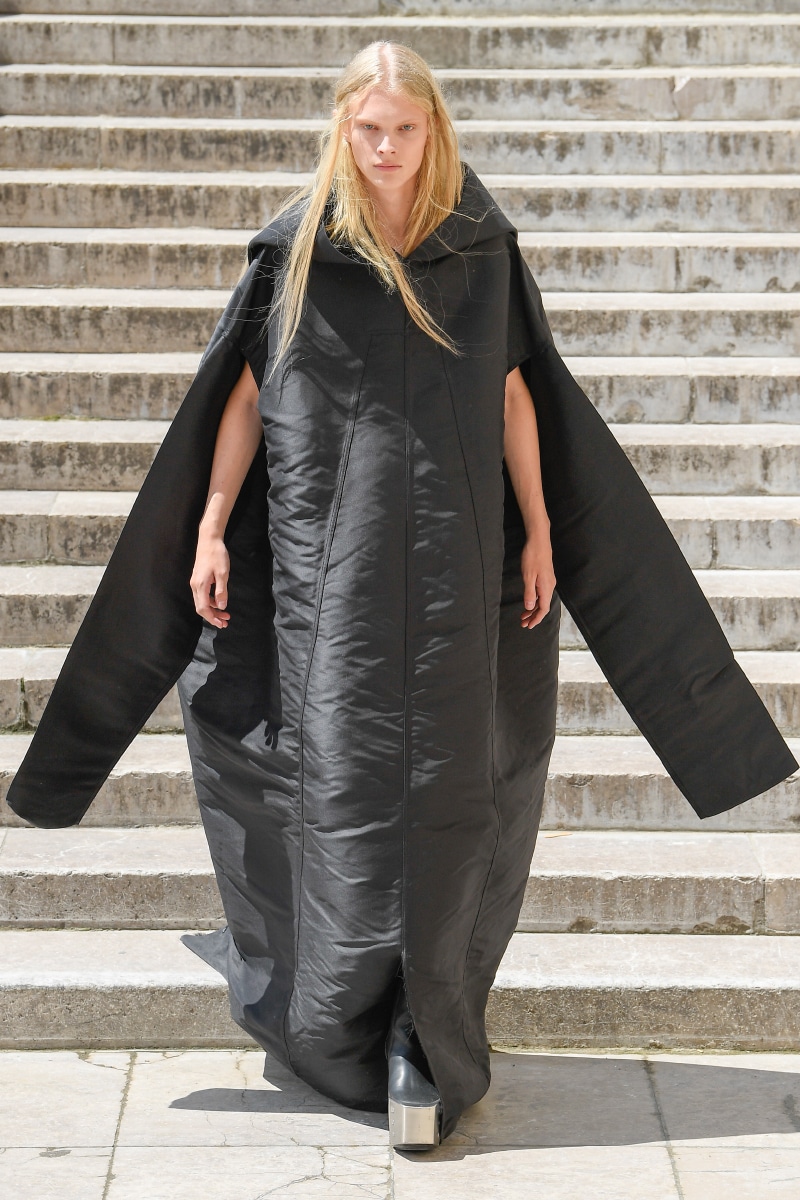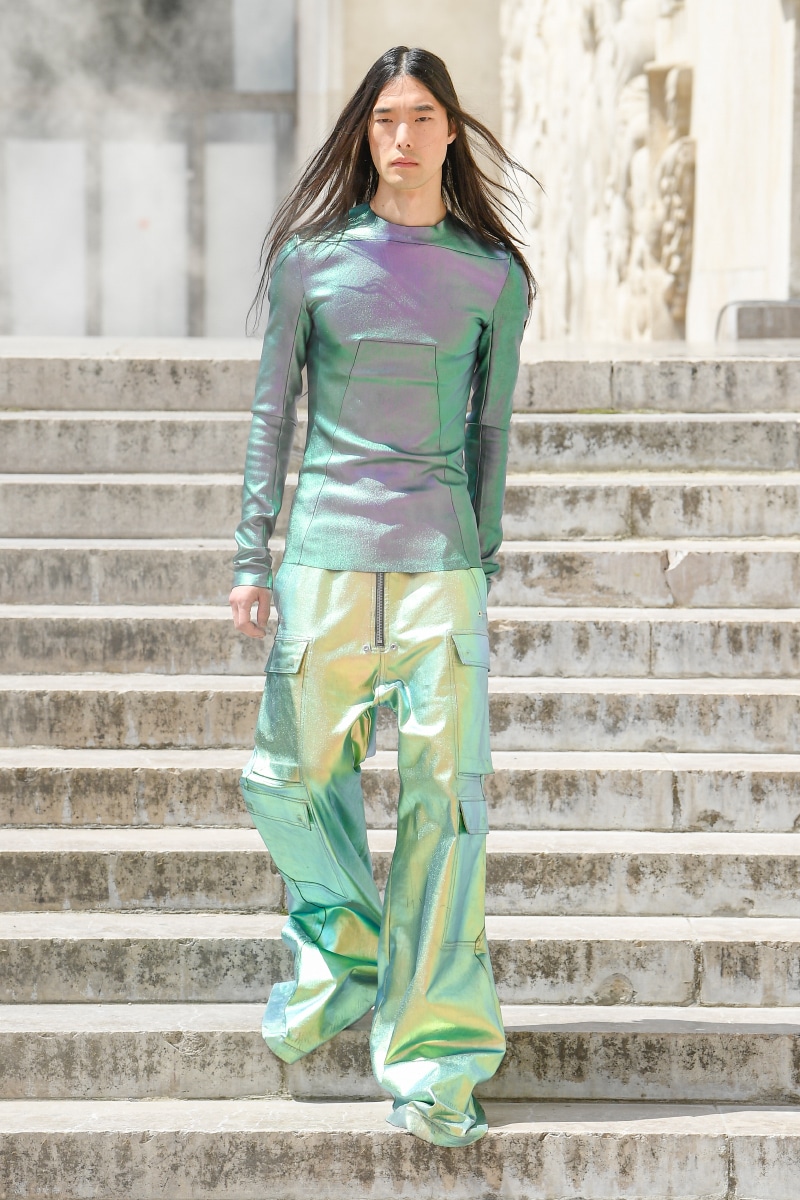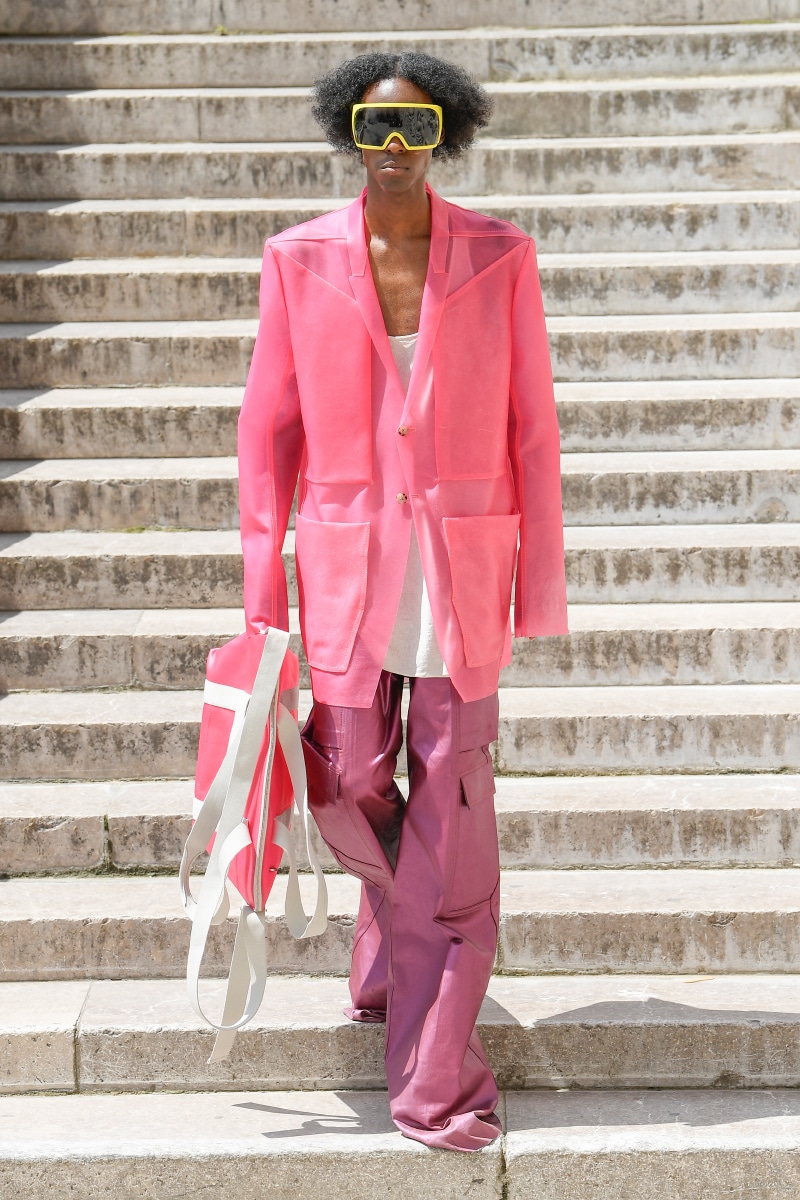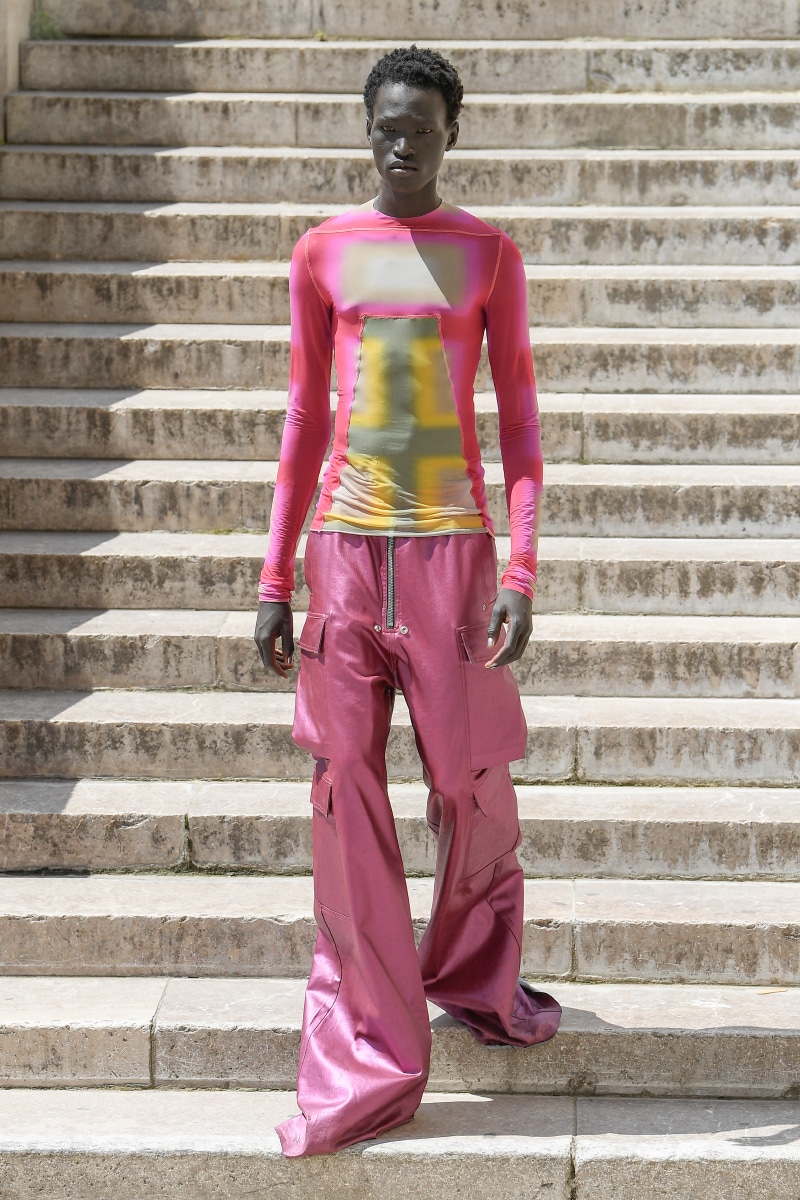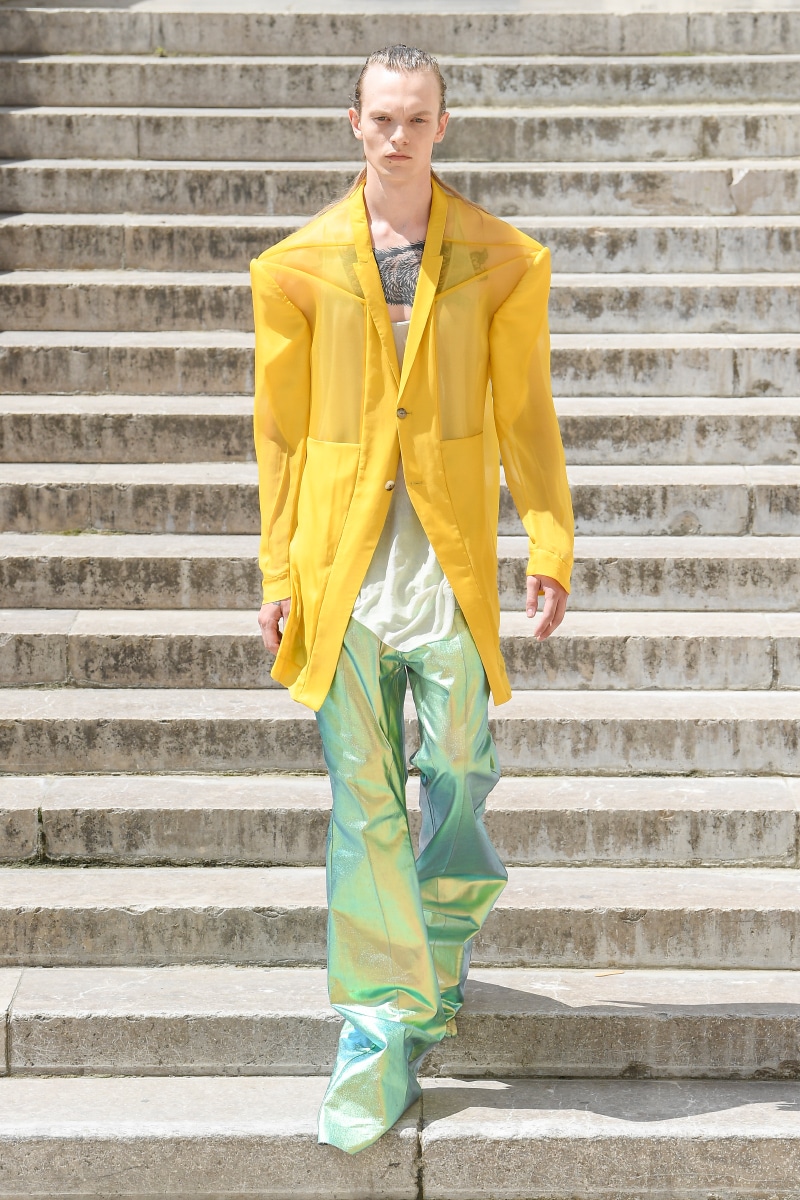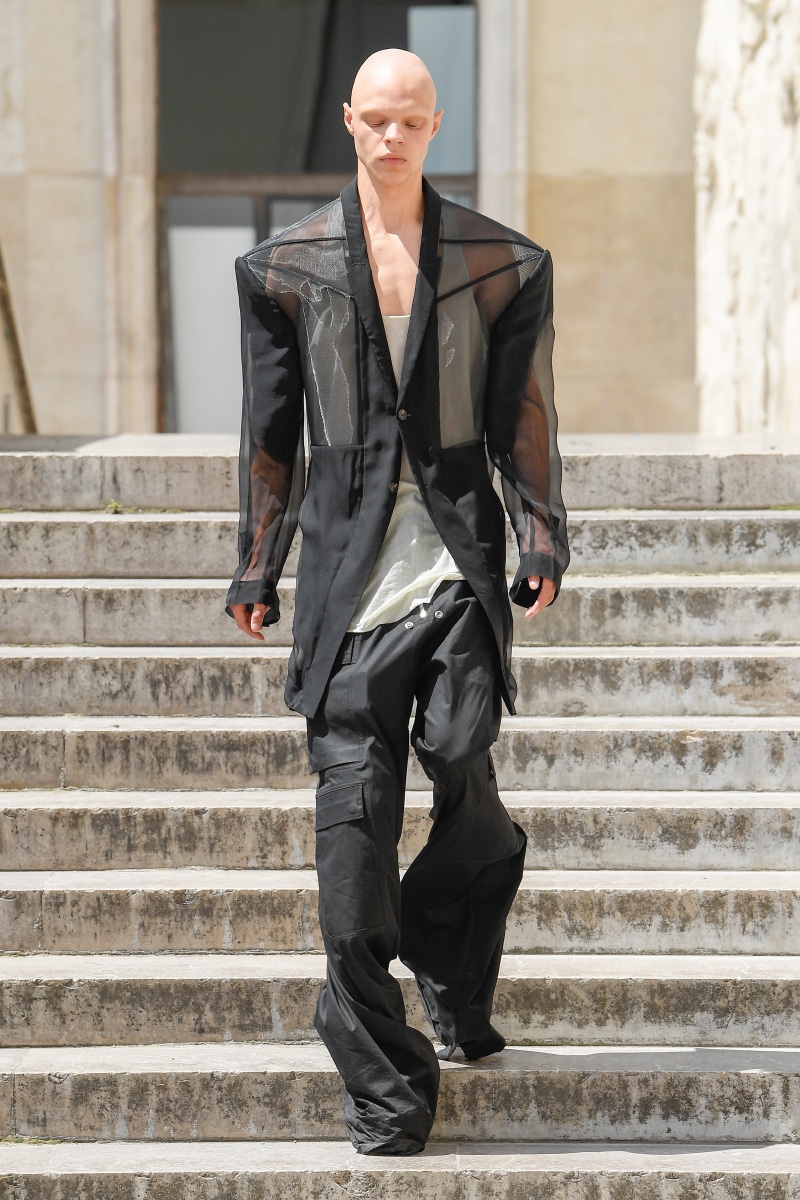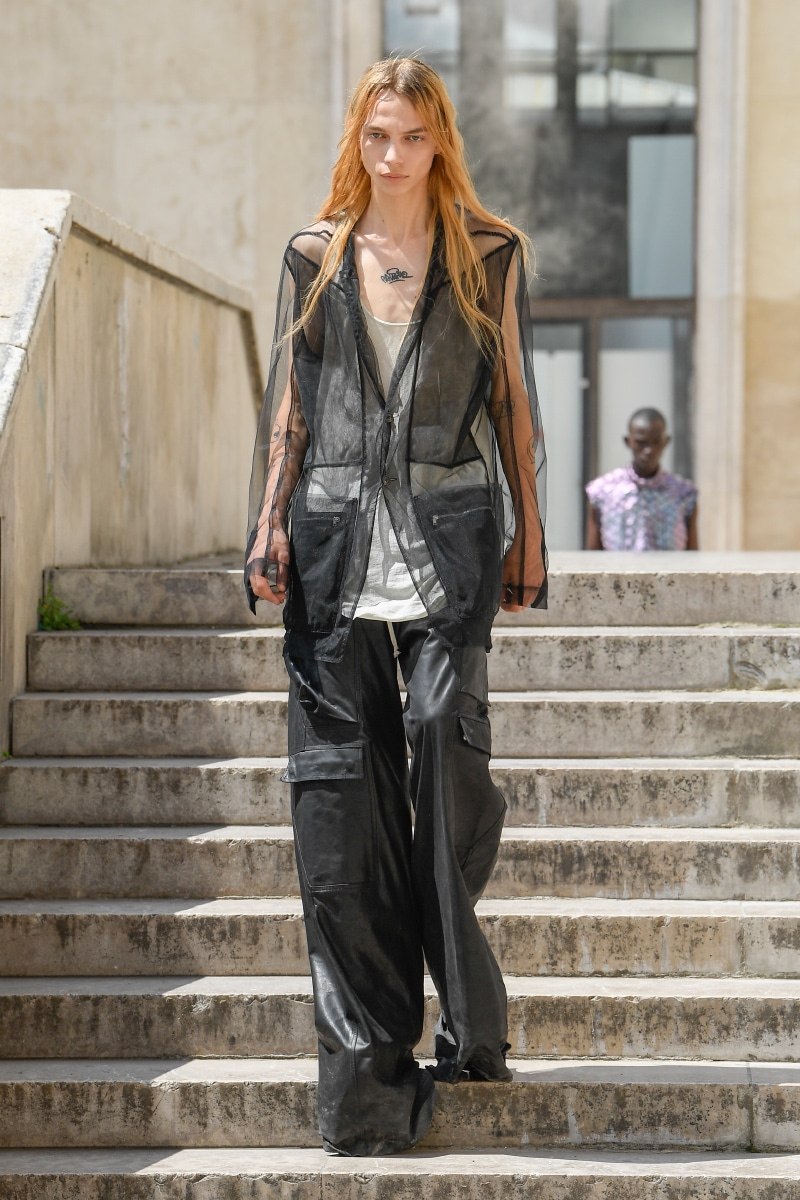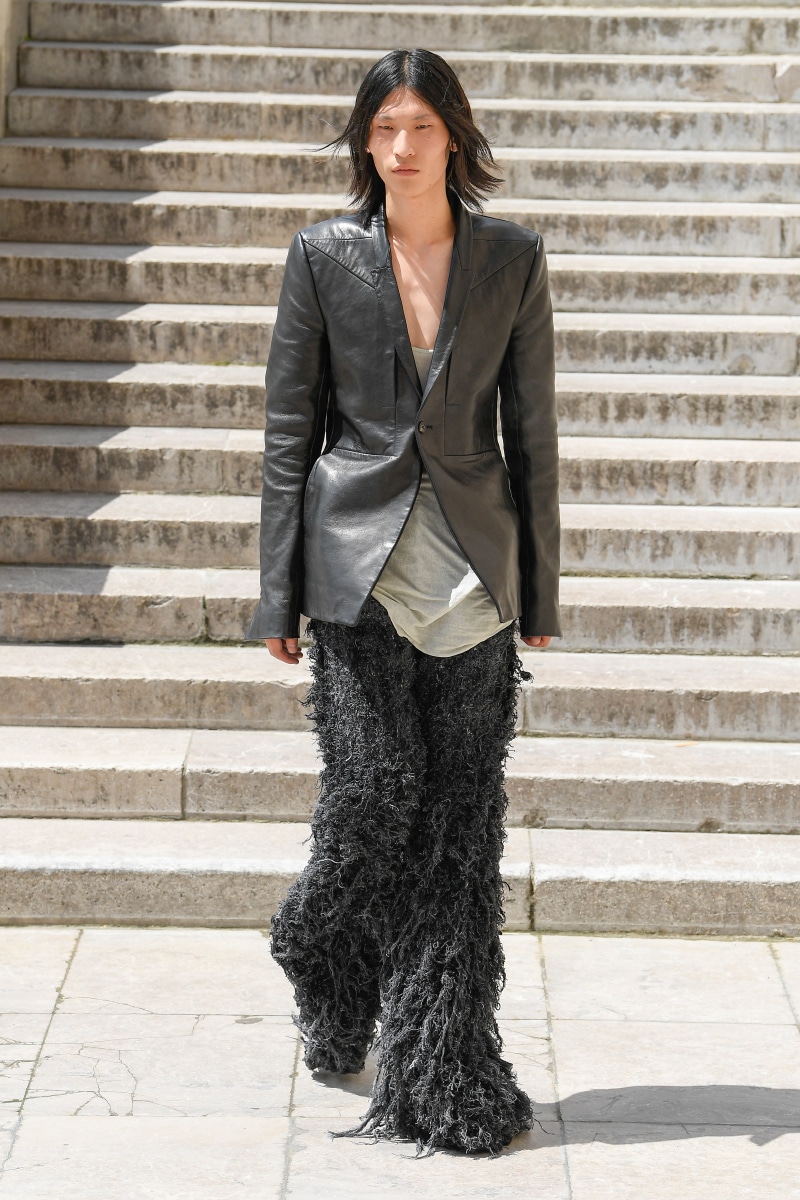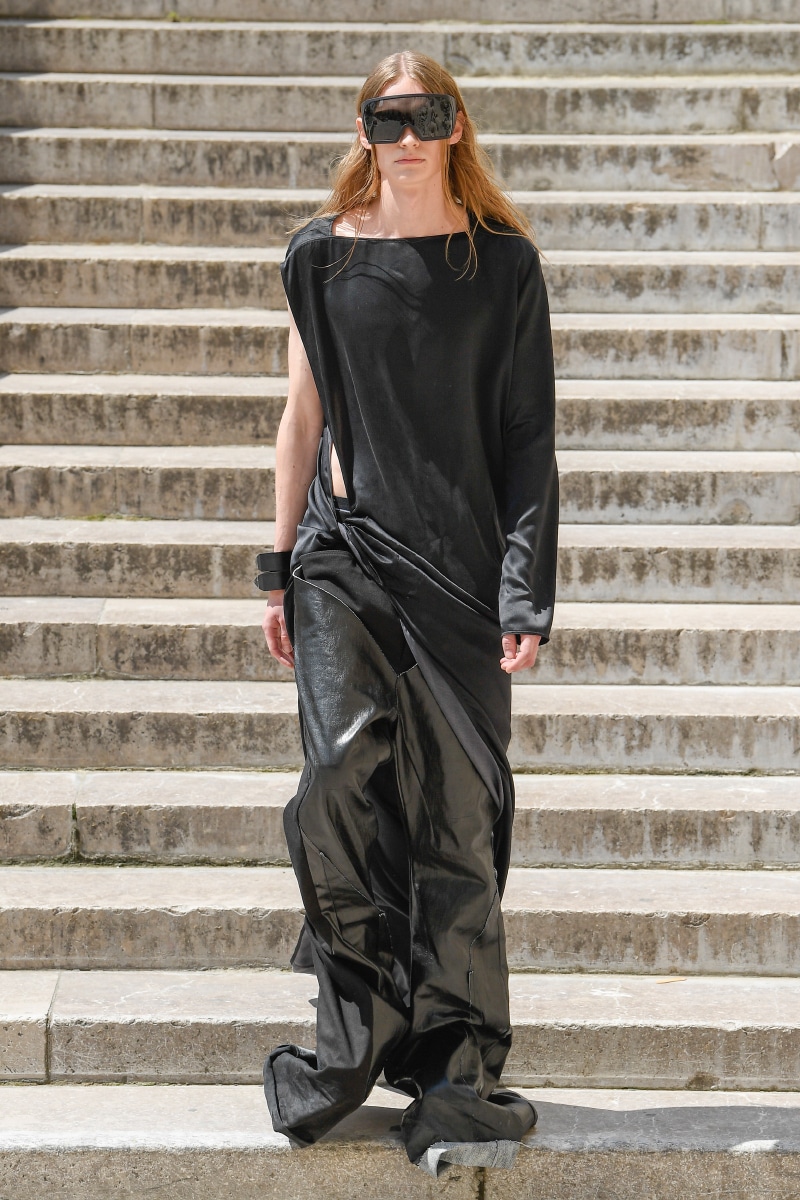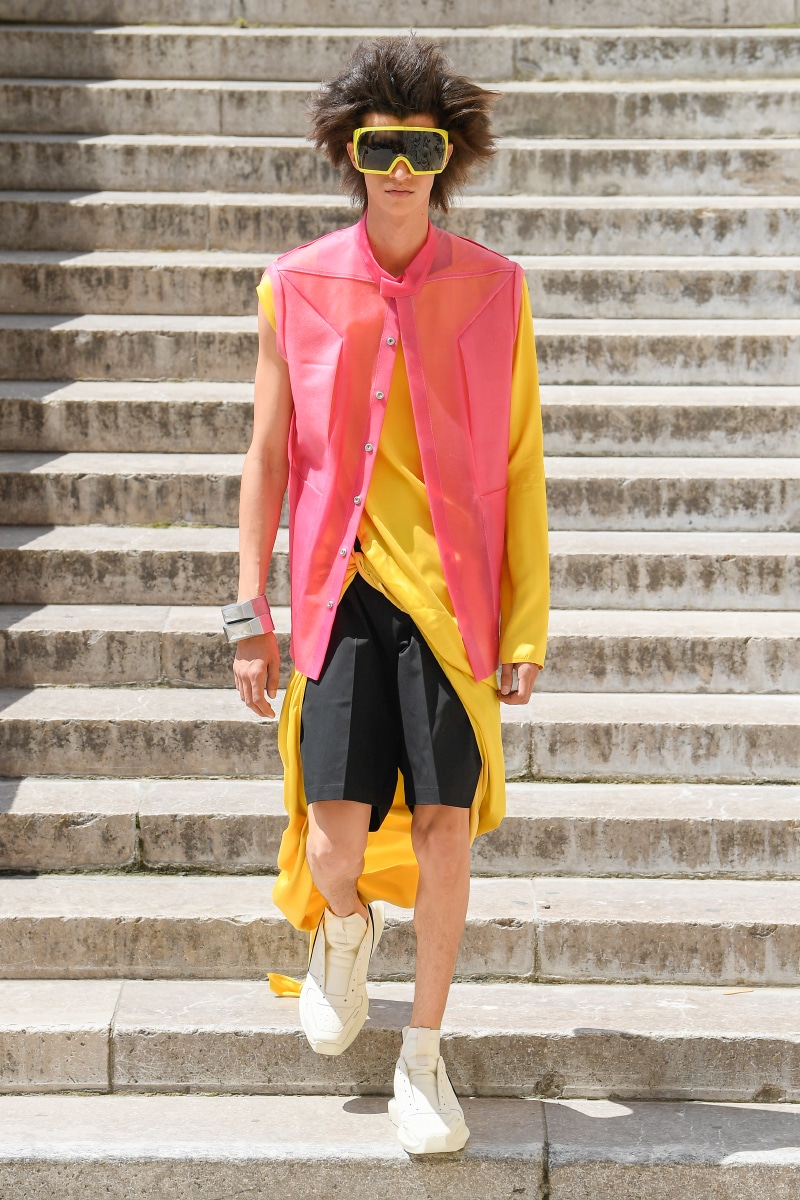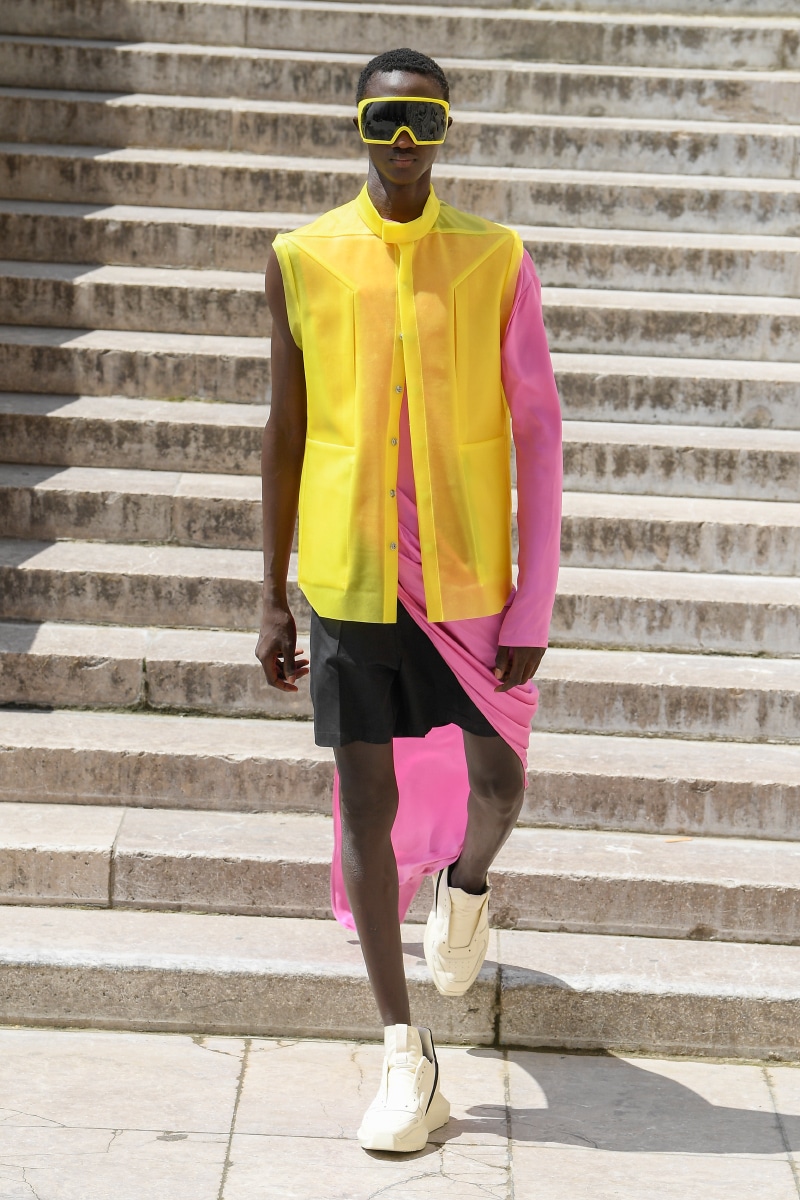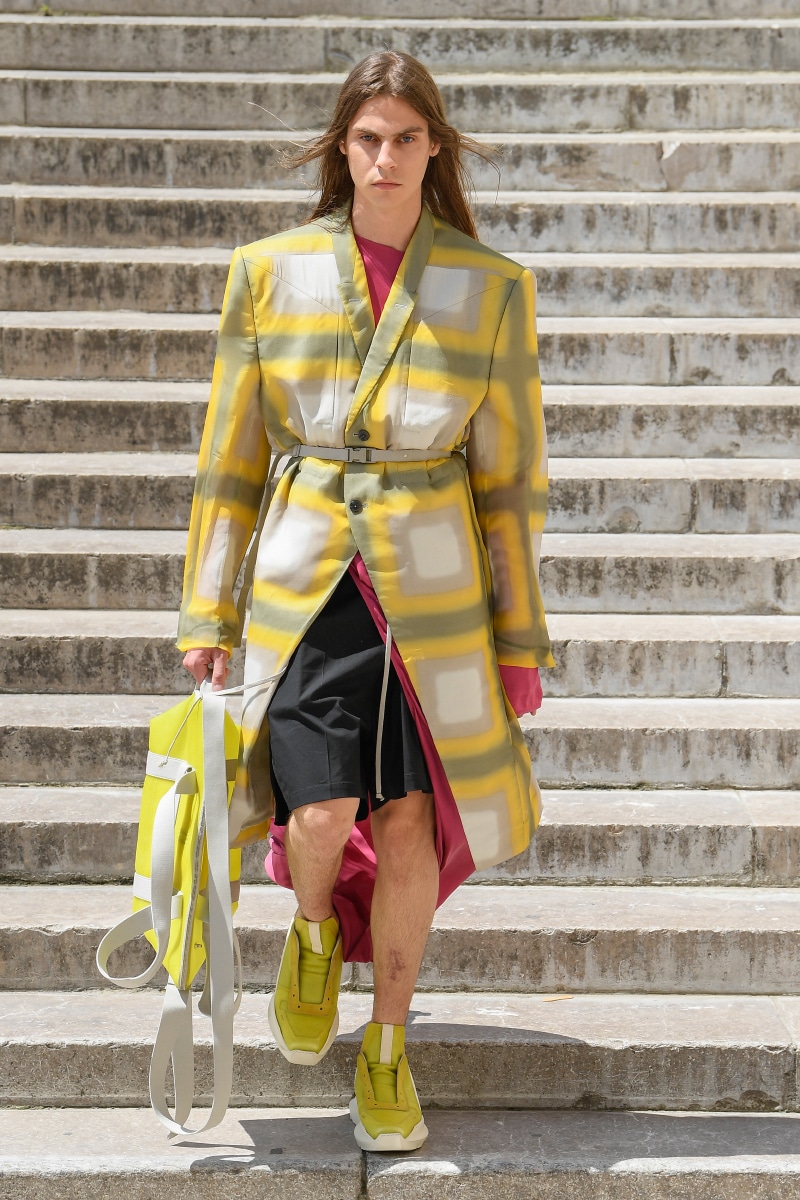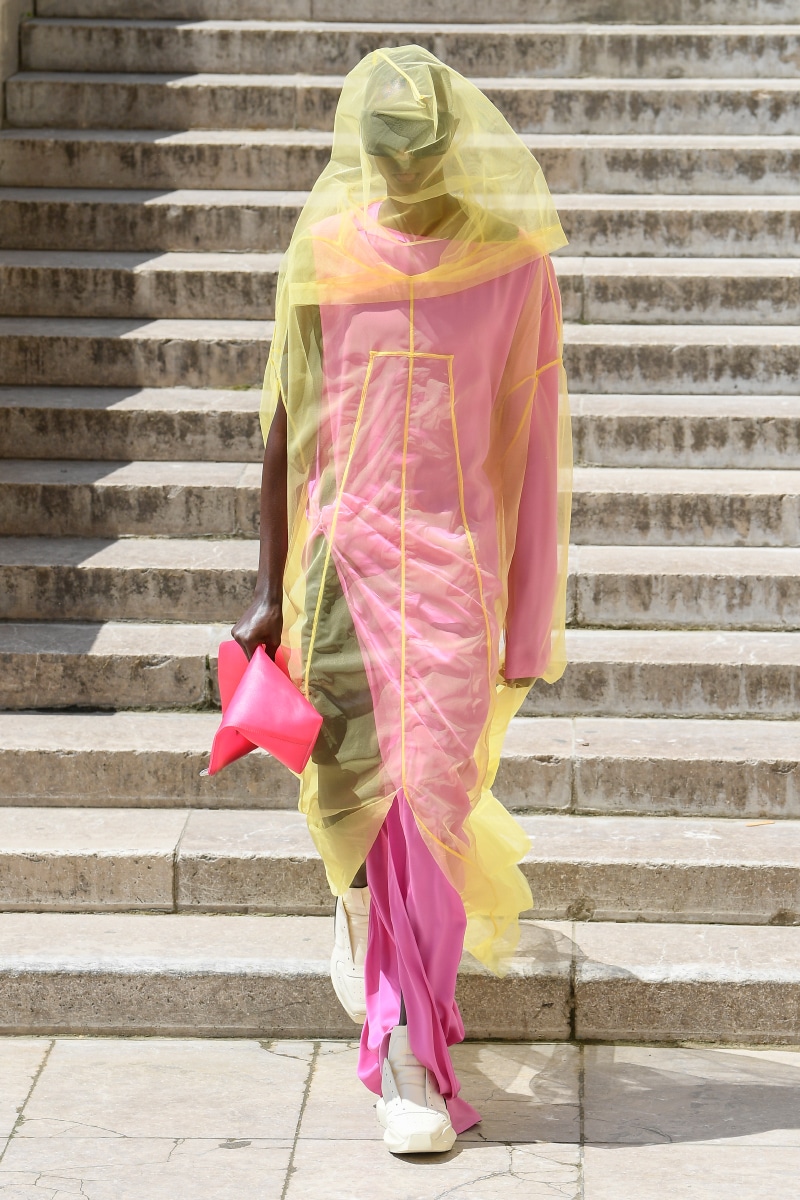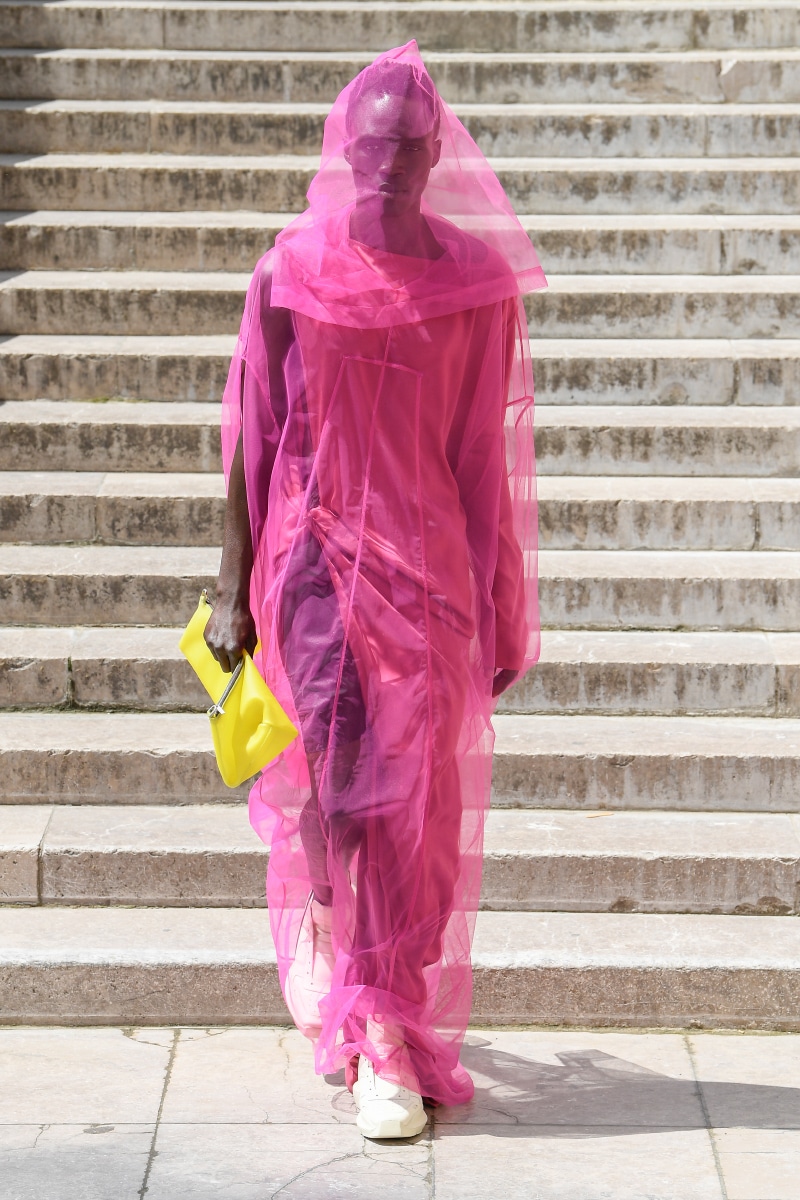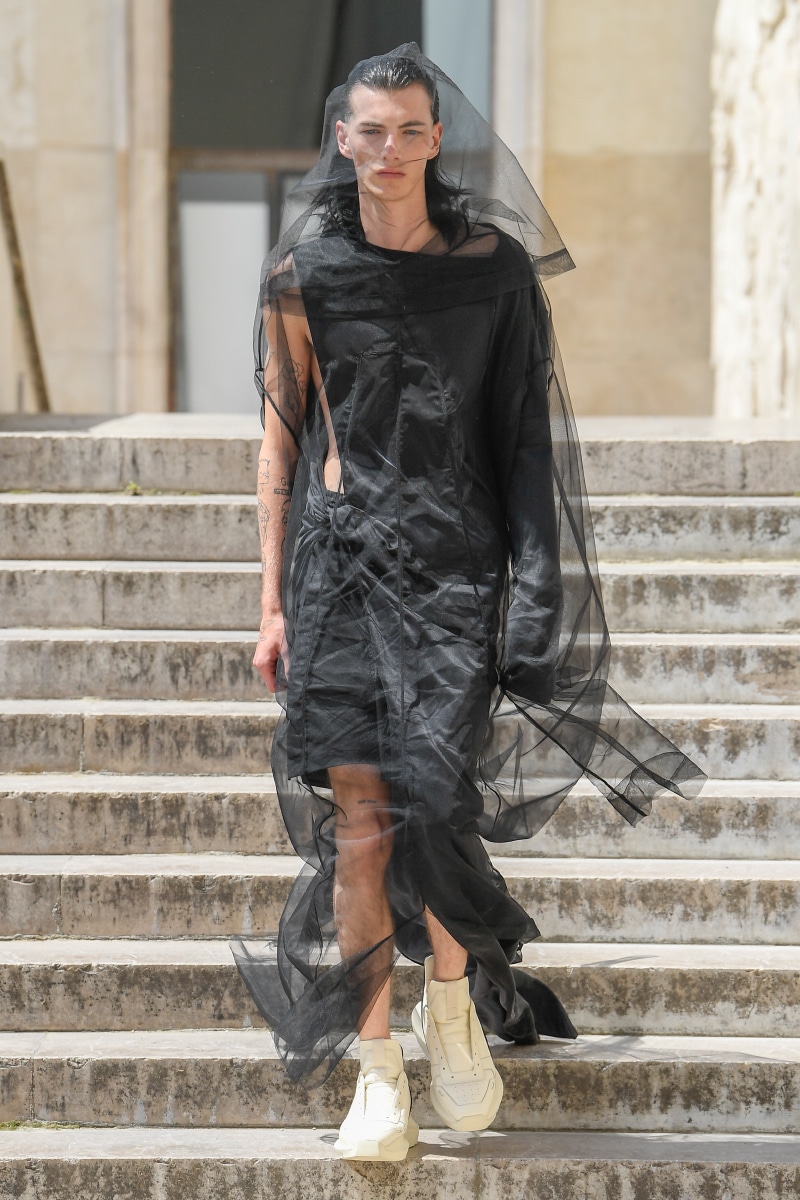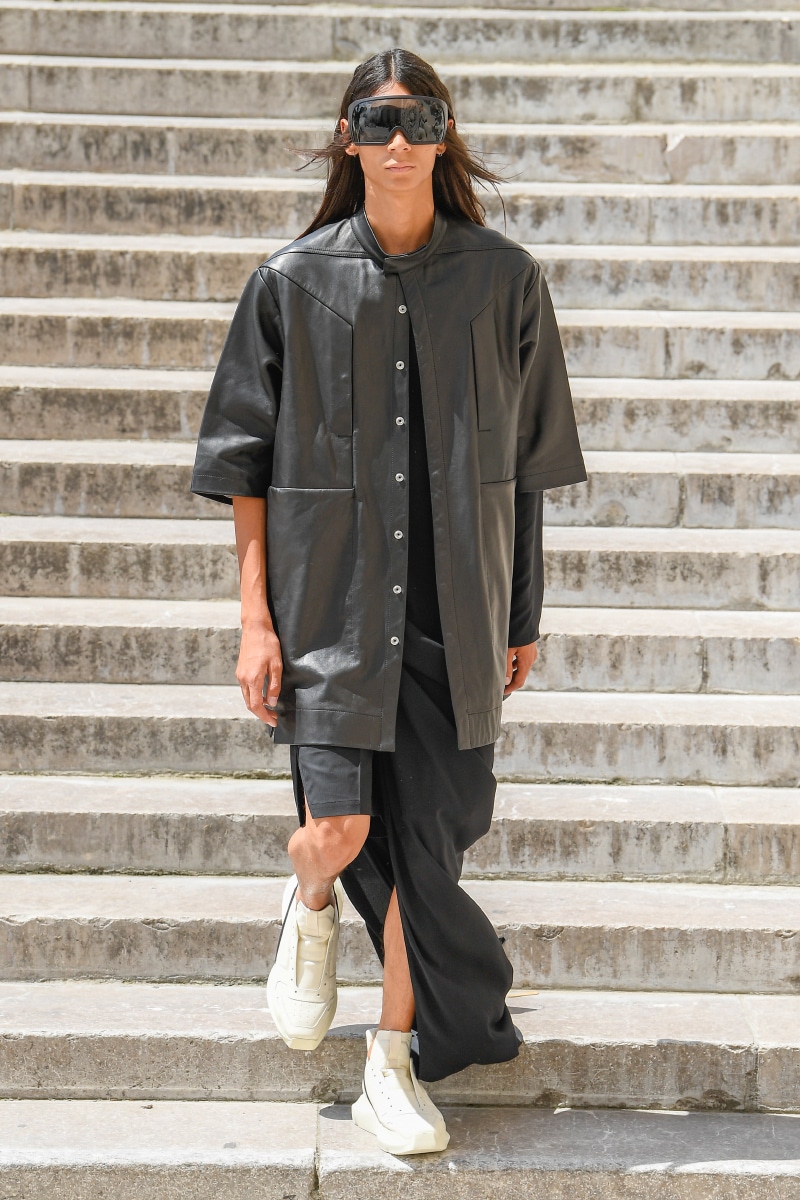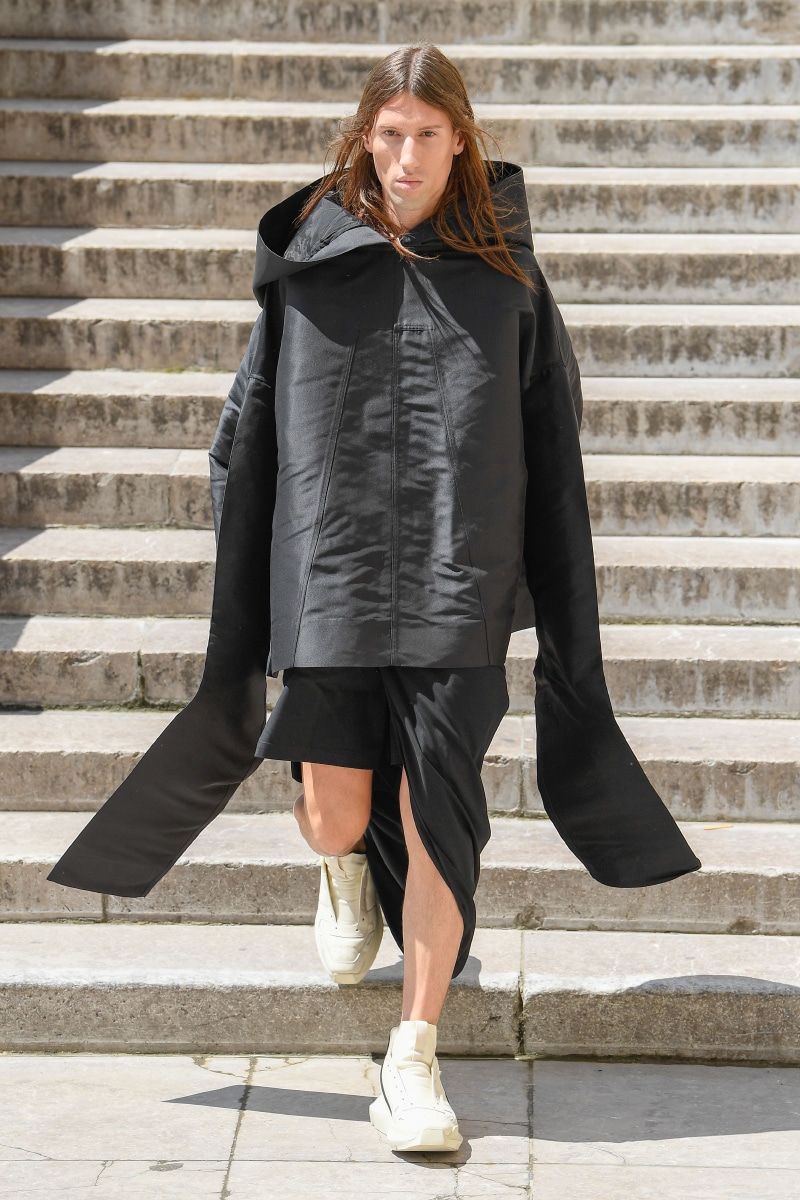 On Thursday, June 23, Rick Owens showcased his SS23 collection, "Edfu," after the Egyptian temple. Owens felt comfort in the remoteness and known range of history during his recent retreat to Egypt, where he was heavily inspired. The timelessness sentiment that came alongside his venture was a perspective that he thoroughly enjoyed. The repetition of the pyramids ignited a proposal of order and discipline, especially after current world issues society has been enduring.
The collection included pieces with extreme shoulders, denim, silk chiffon, mesh, apparition leather, skin-tight tops and minimal visible closures. Deliberately loud colors, including pink and yellow, were displayed. Although still striving for simplicity, the exaggerated shapes were to signify a minimal tease to righteousness that can contribute to an abundance of worldly conflict. Reflecting back on Owen's Egyptian sojourn, tulle fly-proof robes with covered faces were a key aspect of his collection.
The venue, taking place at the Palais de Tokyo, was filled with the loud, exclusive mix of "The Cat" by EPROM and "Eternal Rain Descending" by SHADES. A flaming ball representing the blazing sun is displayed crossing the sky before crashing to the abundance below. This process occurred a number of times to portray Owens' interpretation of senseless destruction that has been on a repeat since the start of time.