We focus heavily on menswear and sustainability, but I keep wondering if gender-neutral clothing is the future of sustainability, especially as a woman who steals my husband's clothes, and sometimes my pieces also magically disappear. Today, fashion is leaning towards a more circular approach with friends sharing, borrowing, and even reselling with all genders as our sustainability is on our consciousness. For the Fall/Winter 2022 edition of Altaroma, this was also on the minds of several designer start-ups that put sustainability forefront with genderless and LGBTQ+ inclusivity.
Over three days, we explored a set of innovated emerging designers at Altaroma set in the iconic CINECITTÀ Studios. As a fan of Italian cinema, this was a playground for me especially with the main runway set in Studio 5, Fellini's favorite sound stage, and where he shot his most famous films (little trivia, he's also buried inside the studio). Of course, the experience wouldn't be complete without a screening at  Sala Fellini at the Cinecittà Studios, luckily I got to catch the short films from the Fashion Film Festival Milano Digital Awards in the magical theater.
Along with the digital and physical runway, the fashion included talks, forums, and a showroom. Altaroma is dedicated to emerging and independent Italian designers who are making their first experiences in the business.
"Altaroma remains one of the most important fashion events and, once again, we want to send out a positive message – says Silvia Venturini Fendi, President of Altaroma – The pandemic is not over yet and we are aware of the problems encountered by many Italian companies. But we remain confident and continue to provide our support in order to give an opportunity to all those who are starting in fashion. For the designers we support, Altaroma acts as a development and internationalization channel."
These are the Designers that caught our attention for both minimizing our impact on the planet caused by fashion while offering up fresh looks for fall:
Casa Preti 
Casa Preti was born from an idea of visionary craftsmanship drawing inspiration from the needs of contemporaries. The concept is "buono uguale bello" "good as beautiful", meaning the production chain is managed in a virtuous way by purchasing local production and Italian fabrics.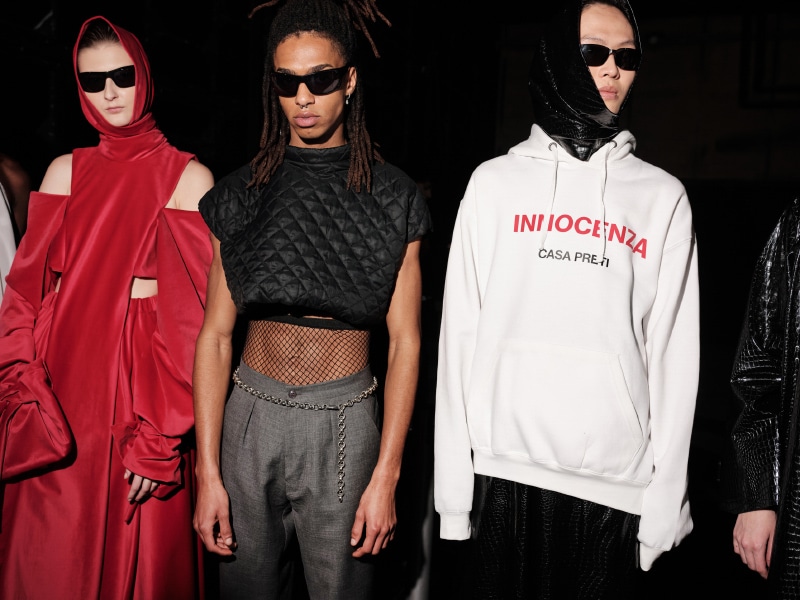 Francesca Cottone
Francesca Cottone is all about the suits and sustainability, believing that not only are suits genderless in today's society but that we need to go back to the Made in Italy tailoring perfection to revolutionize it with a distinctly democratic lifestyle positioning especially in a world saturated with disposable fast fashion.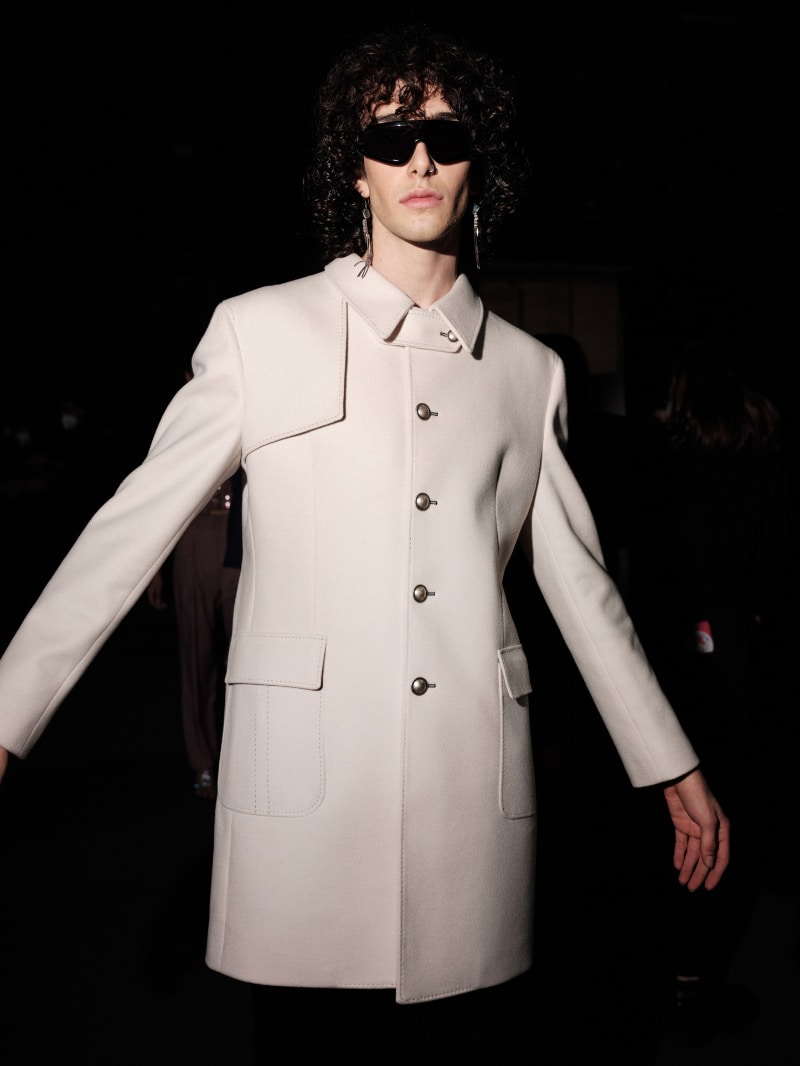 Gams Note
Sustainable startup Gams Note's main goal is to be able to define itself as an ethical brand in all aspects. This is why all pieces are made by Italian craftsmen in compliance with labor protection regulations. Fabrics come from scraps of textile companies with ReLiveTex certification. Additionally, the brand tries to raise awareness of social issues and inclusion. While pieces take inspiration from the deconstruction of men's uniforms, the vision is to create an "educated uniform" that reveals the brand's ethical principles.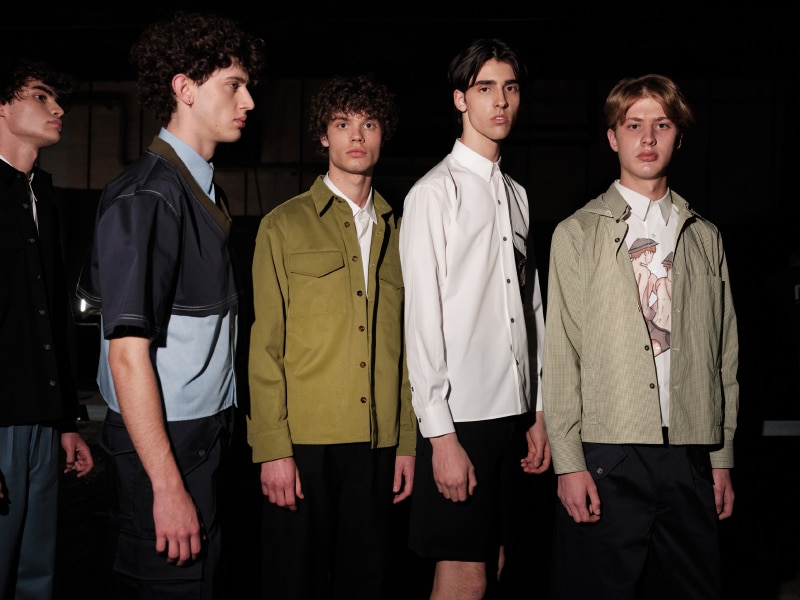 Italo Marseglia
Italo Marseglia gives new life to recycled elements obtained from raw materials with a creative, sustainable, and ethical approach. What started as a collaboration in the field of upcycling with 130-year-old French Maison Sophie-Hallette, saw the designer experiment to reinvent valuable scrap materials into genderless creations.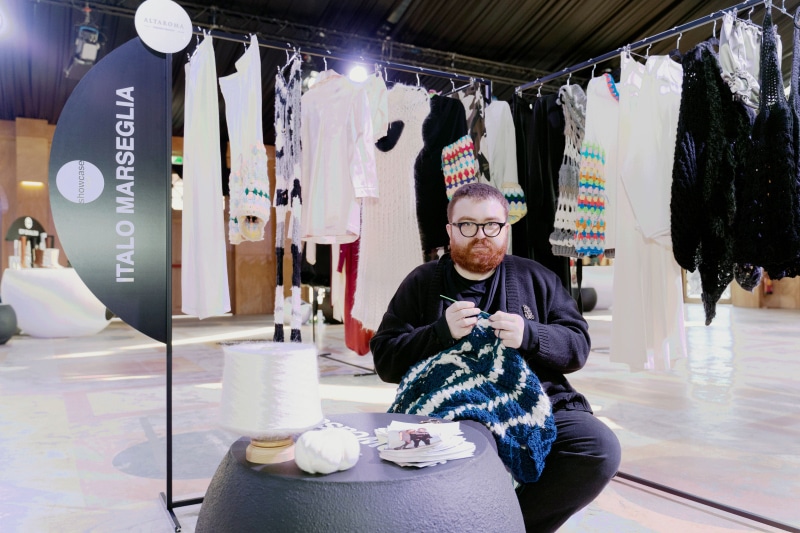 John Zucca
John Zucca Cheng is an emerging sustainable designer hailing from Taiwan before locating in Milan. His work explores deconstructivism resulting in futuristic imagery where people are free from patriarchy, stereotypes, mainstream, gender, and culture, with silhouettes that are unique.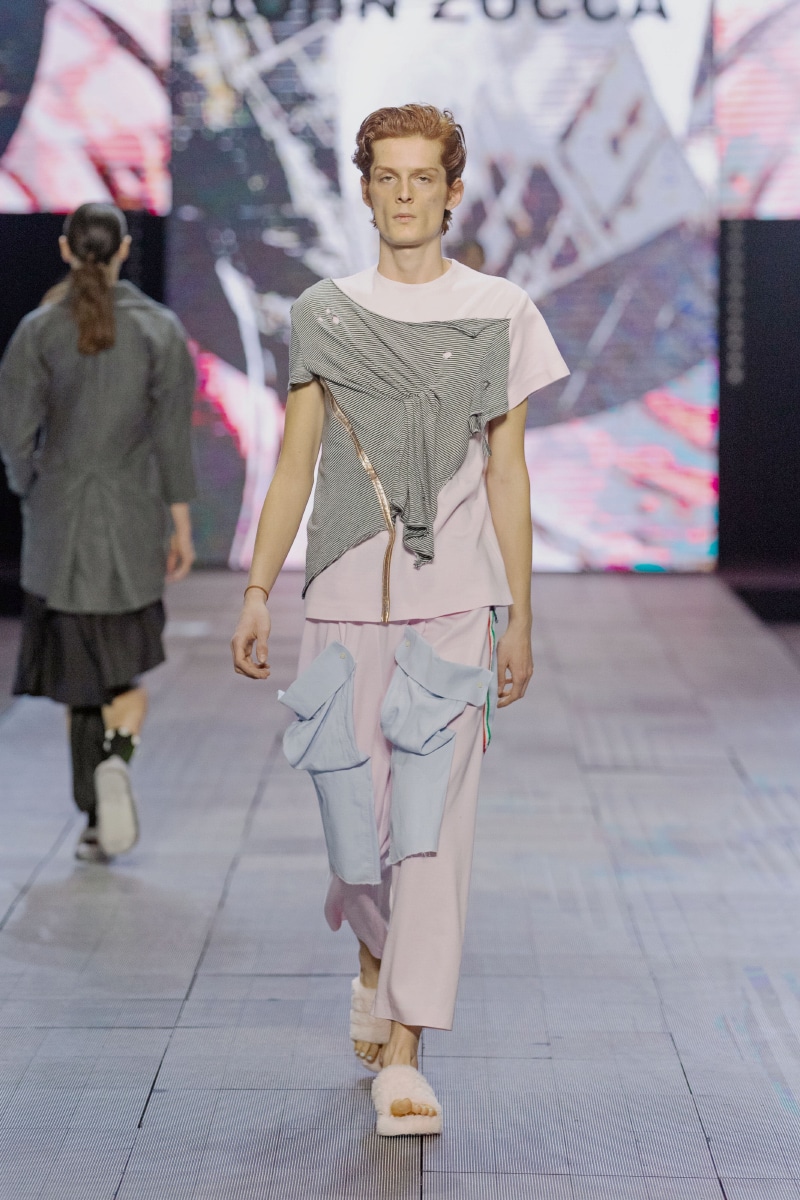 Simon Cracker
Simon Cracker is an independent brand based on the values of upcycling, free-thinking, sustainability, one-of-a-kind and creative interaction that extends to collaboration. Each piece is reproducible but it will never be identical. The brand's style and value come together in the concept of "punkindess".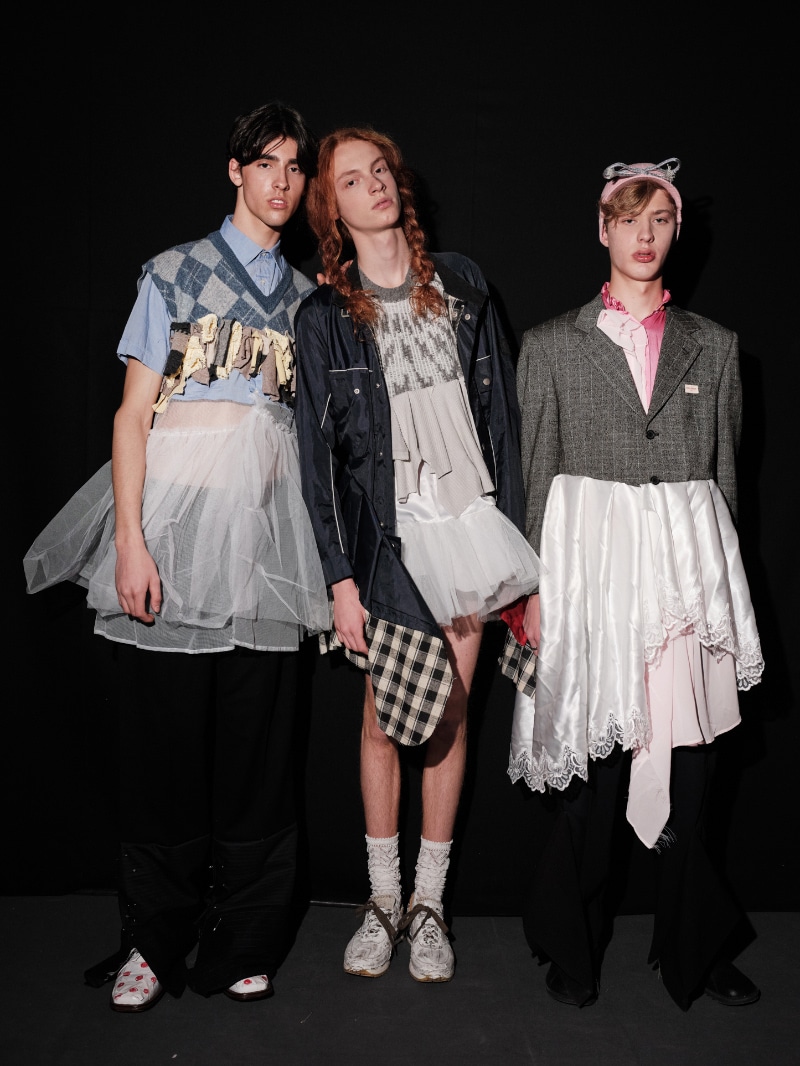 Yekaterina Ivankova 
Yekaterina is based on the use stocks of materials changing the shape and model with the fundamental idea not to want to produce anything from the new thus seeing a new vision of eco-friendly fashion with the most beautiful challenge to amaze with unique and high-level creations.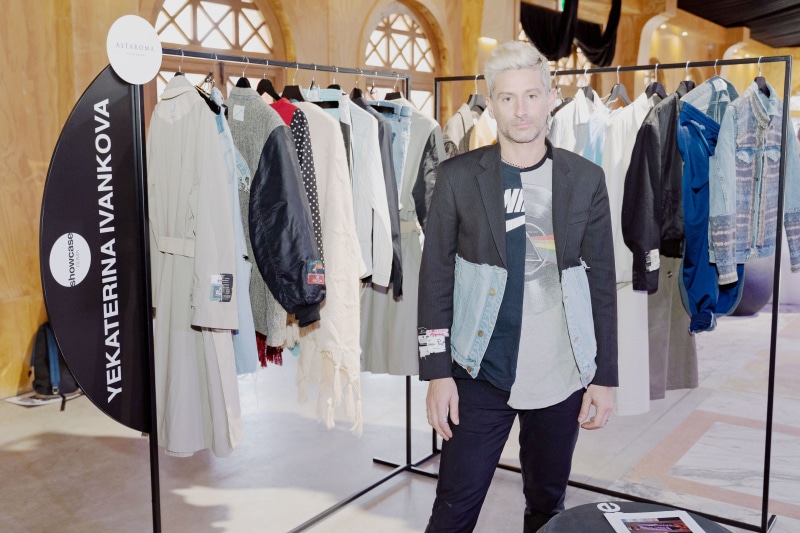 Images courtesy of Altaroma
Backstage photos by Marc Medina for Fucking Young!