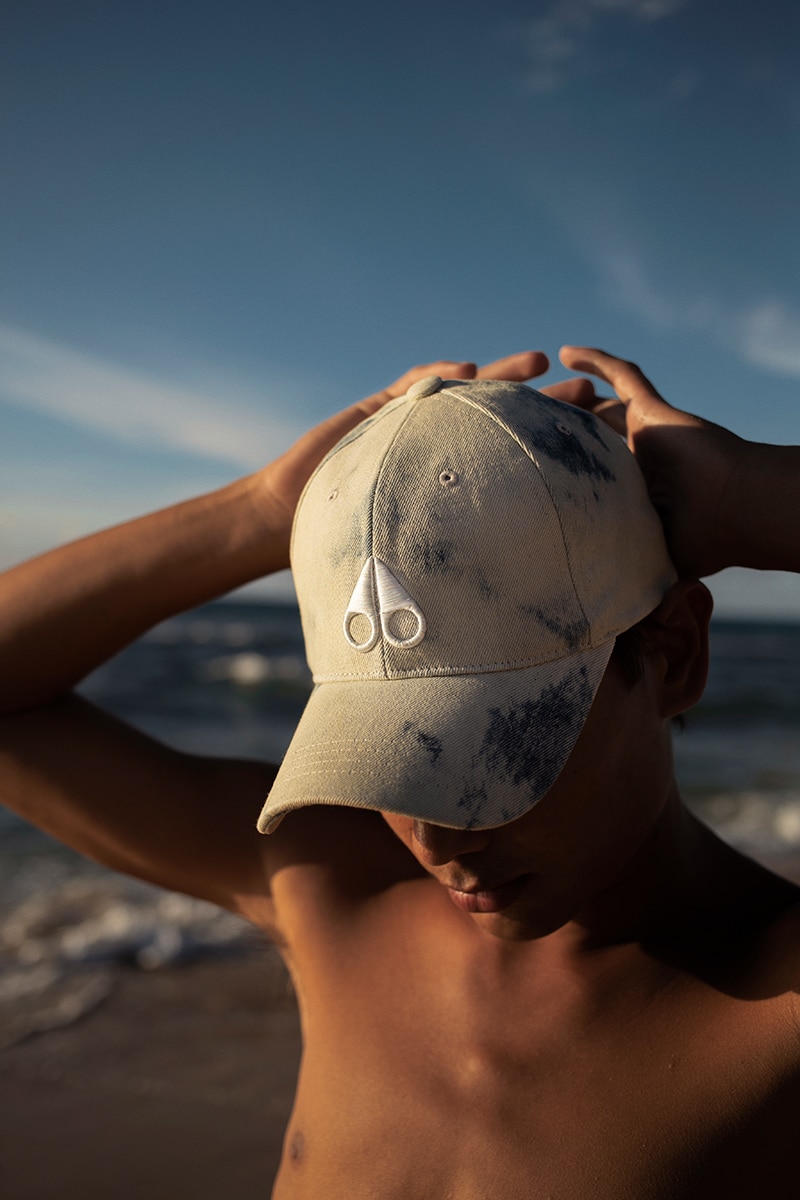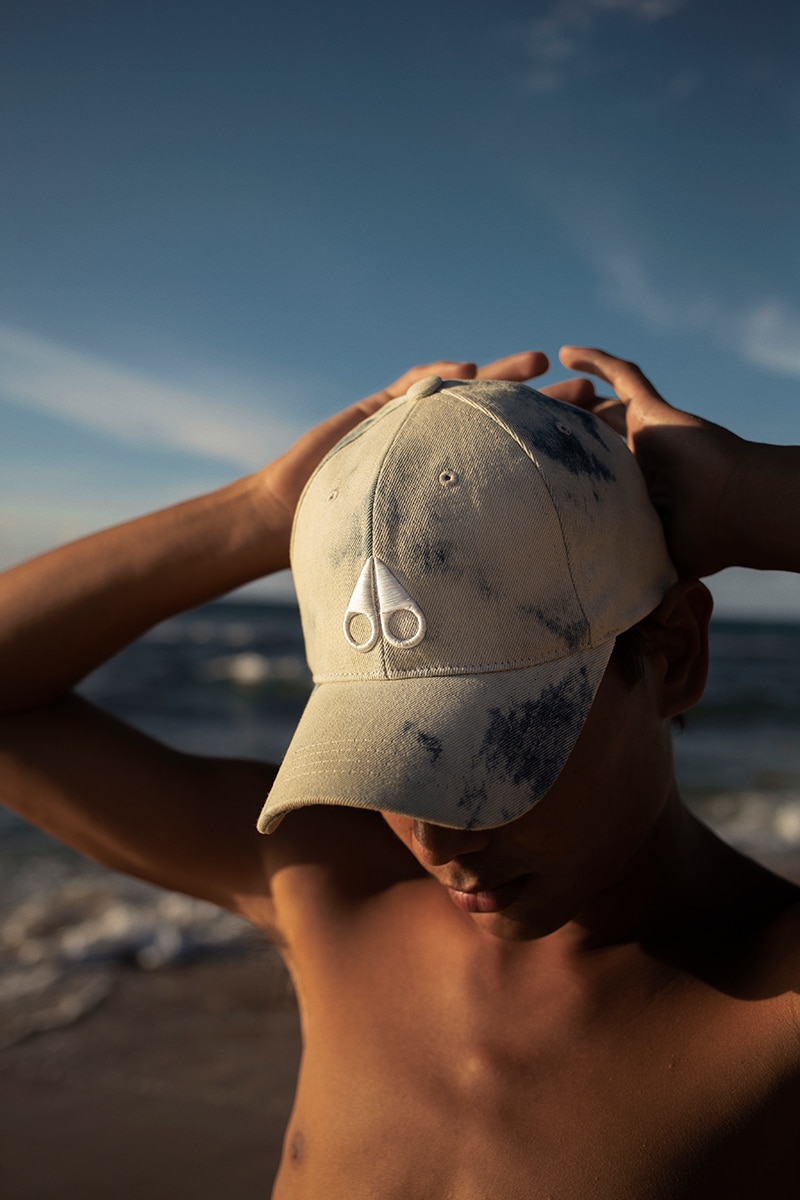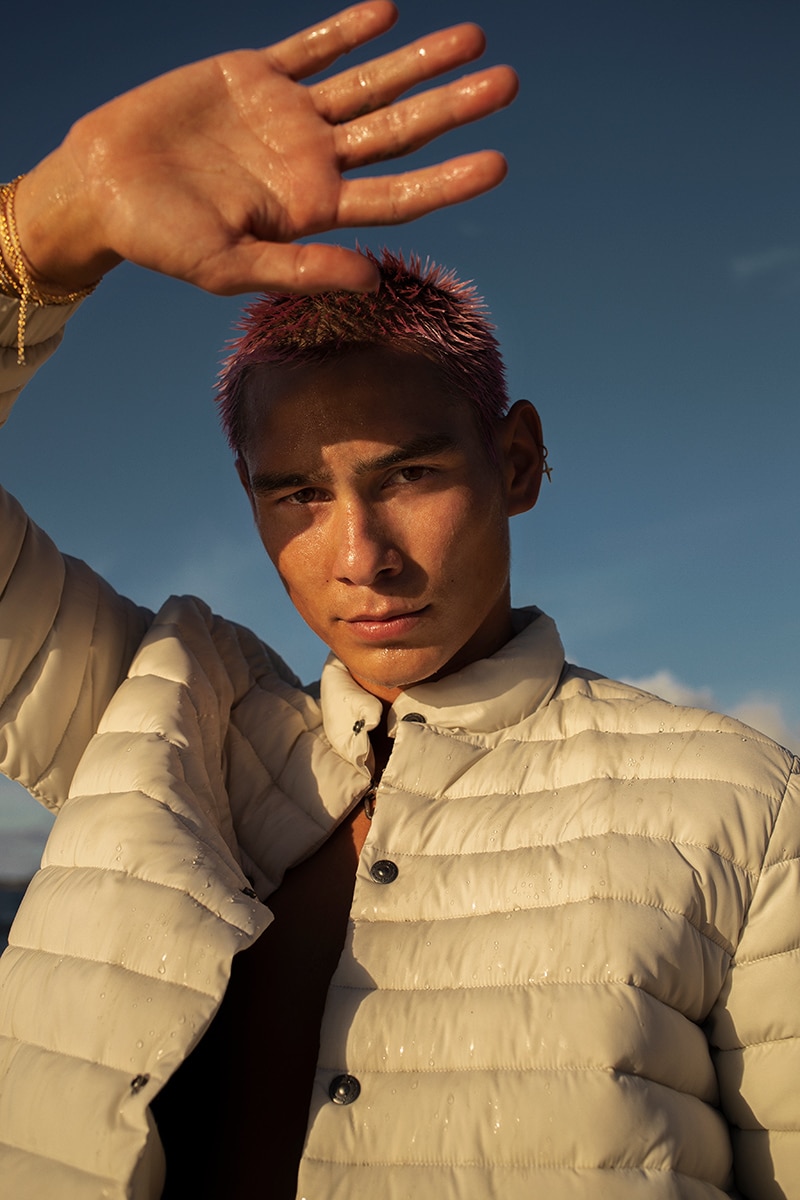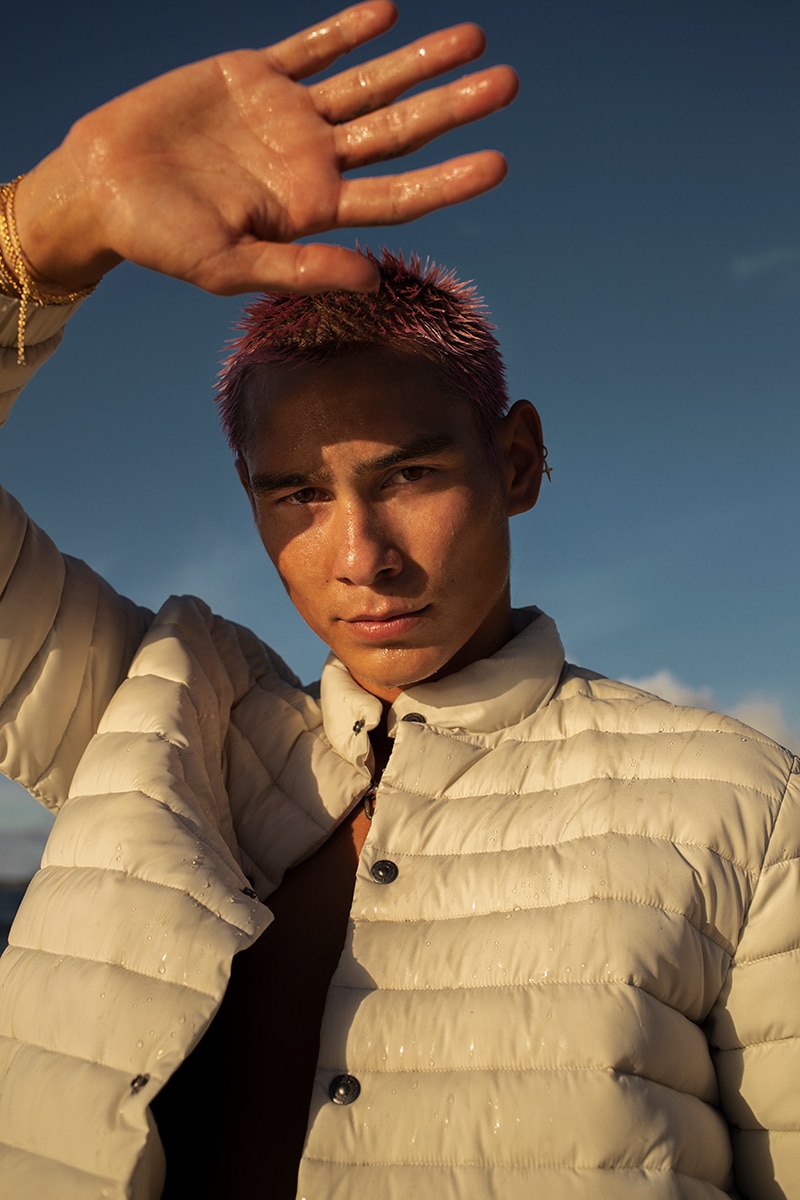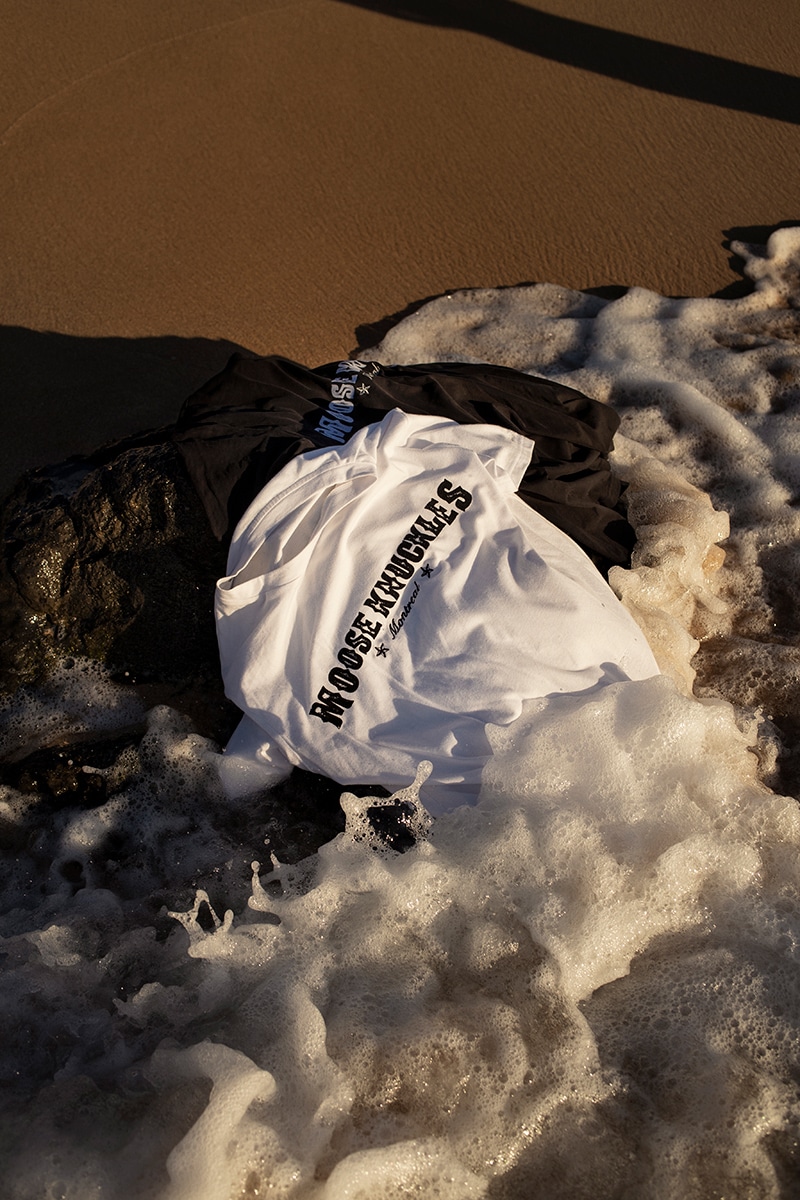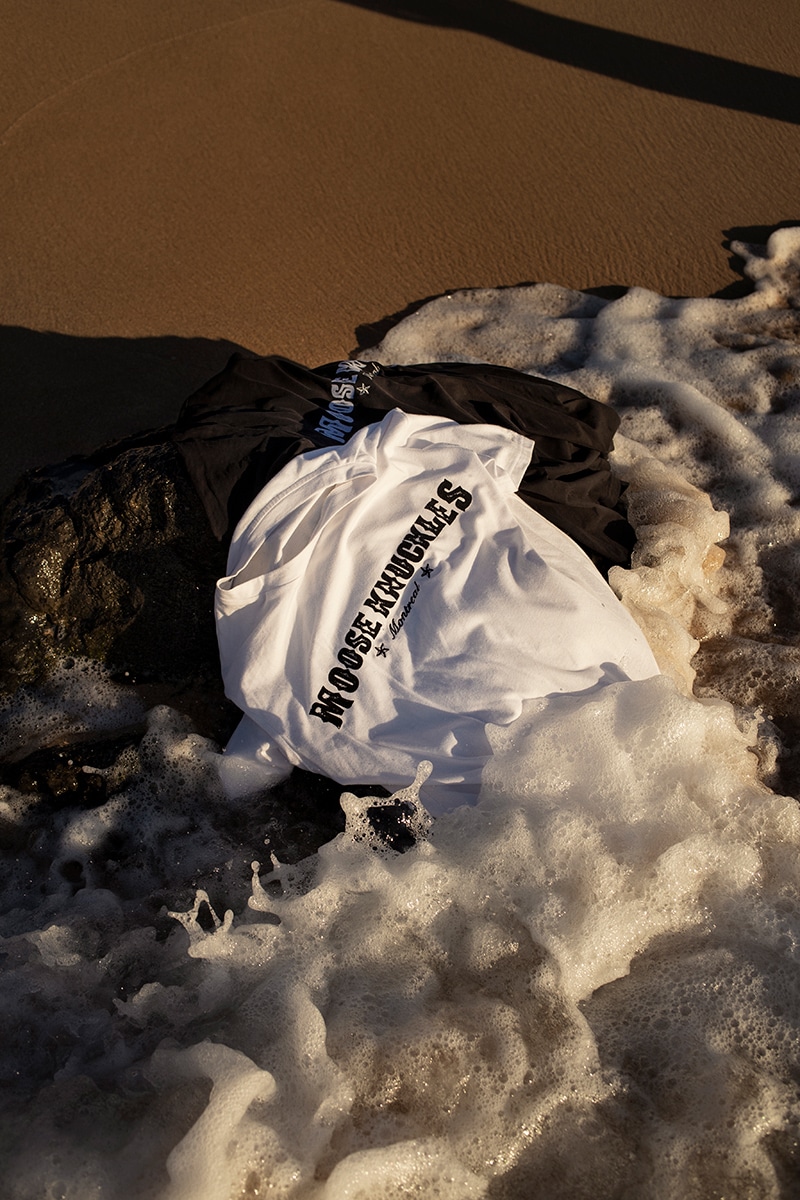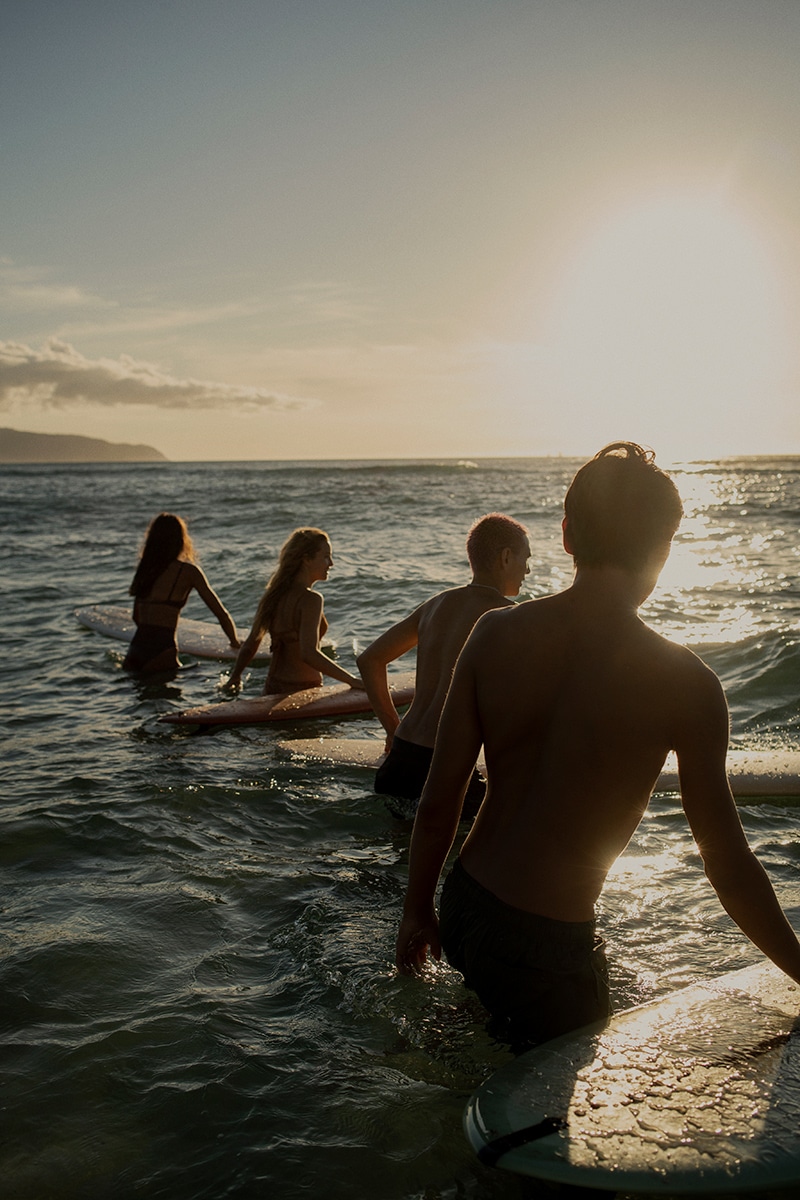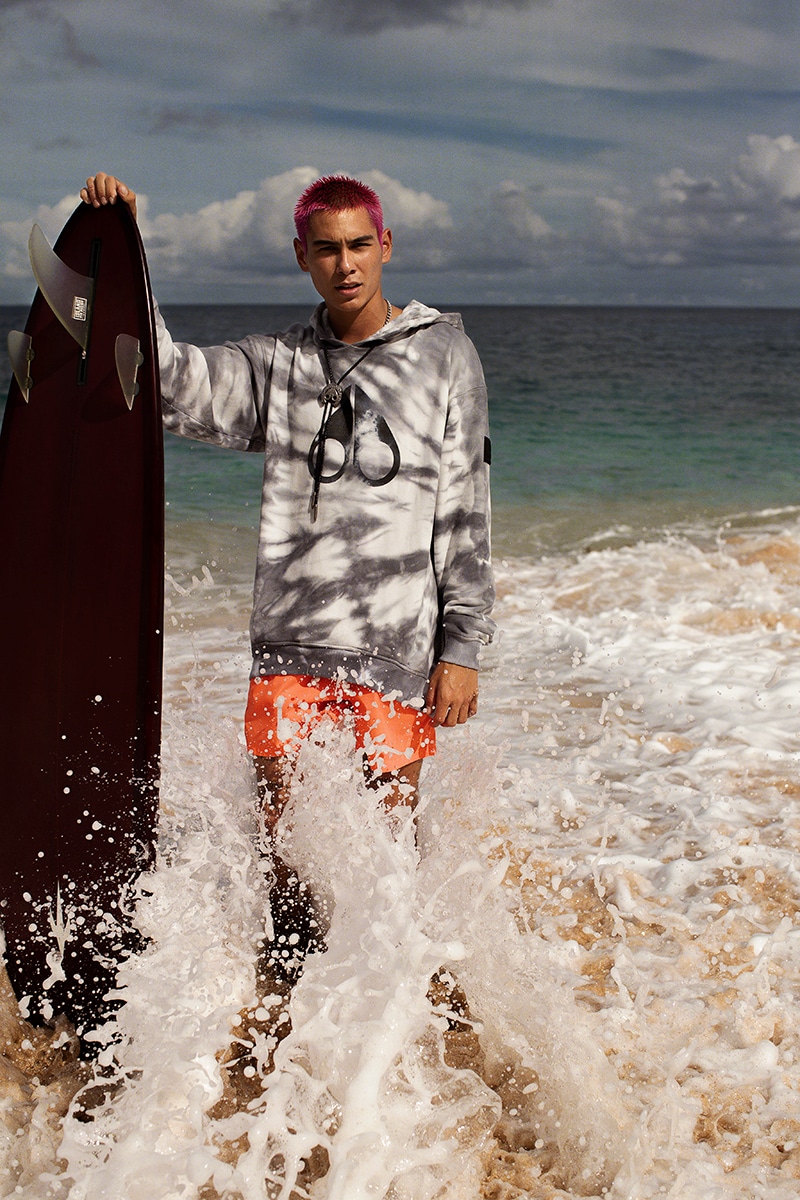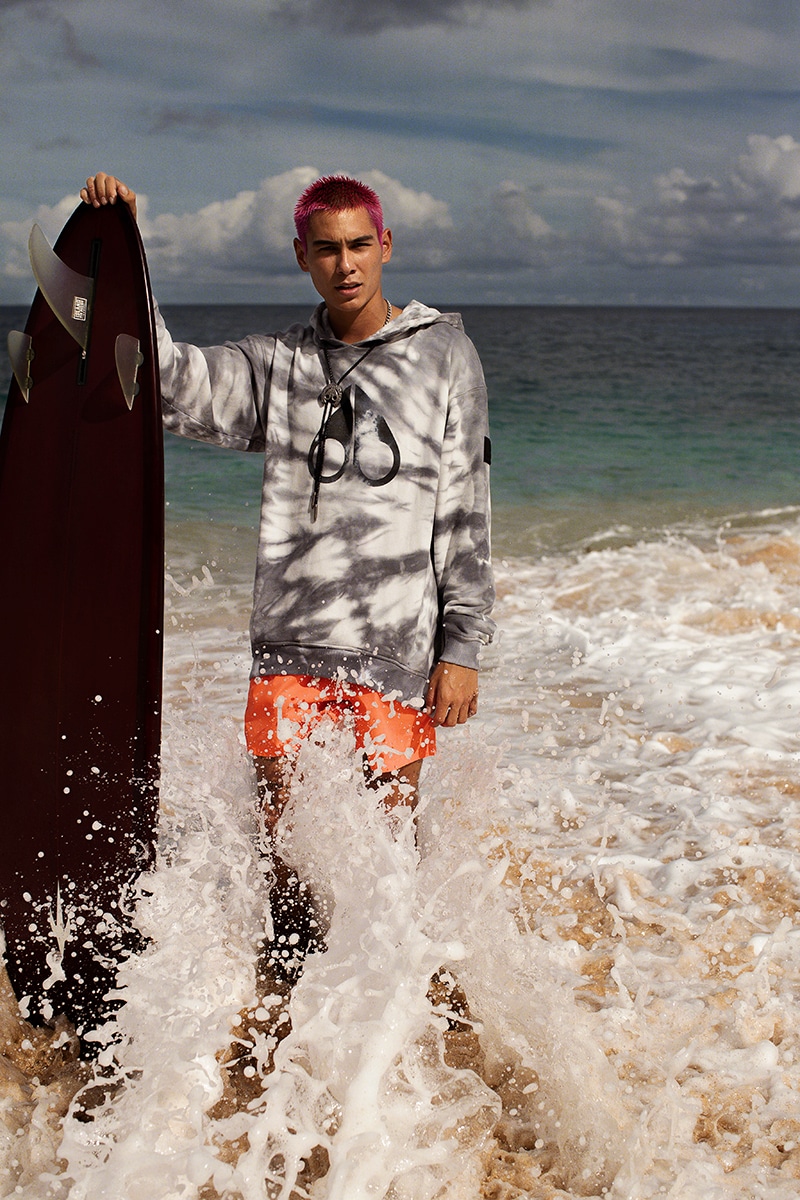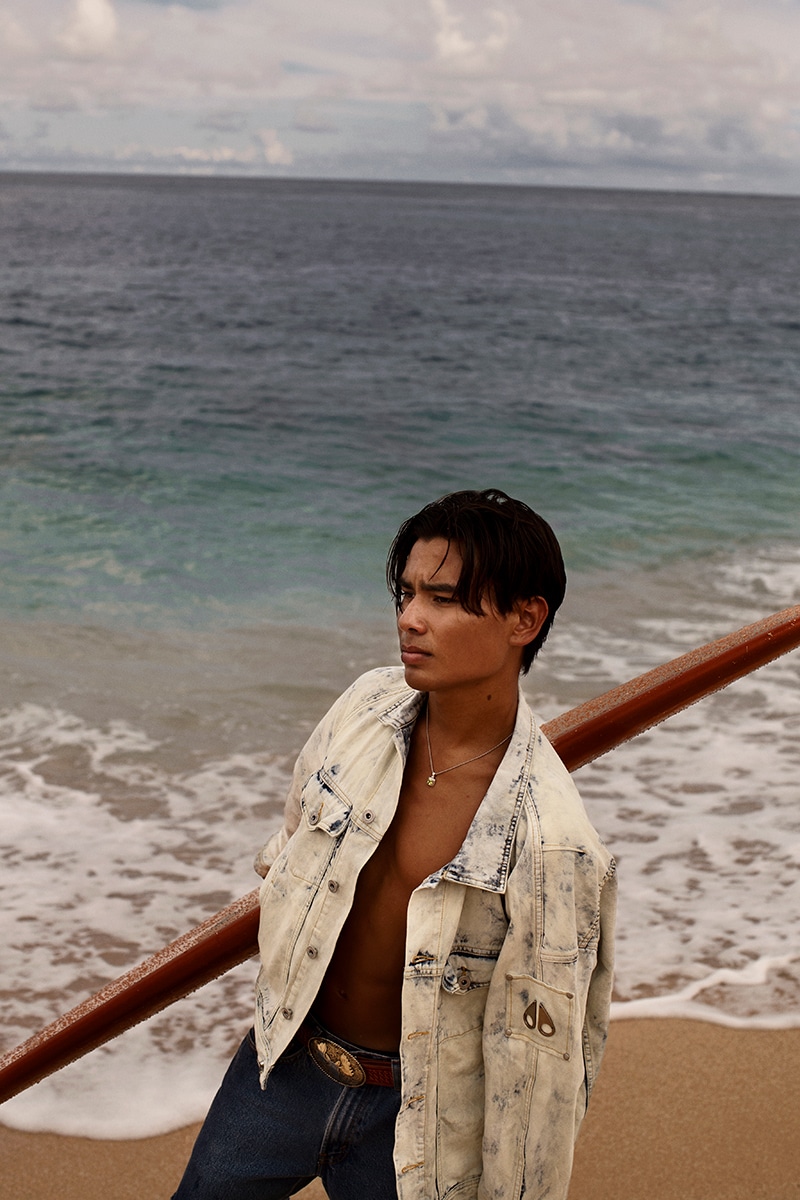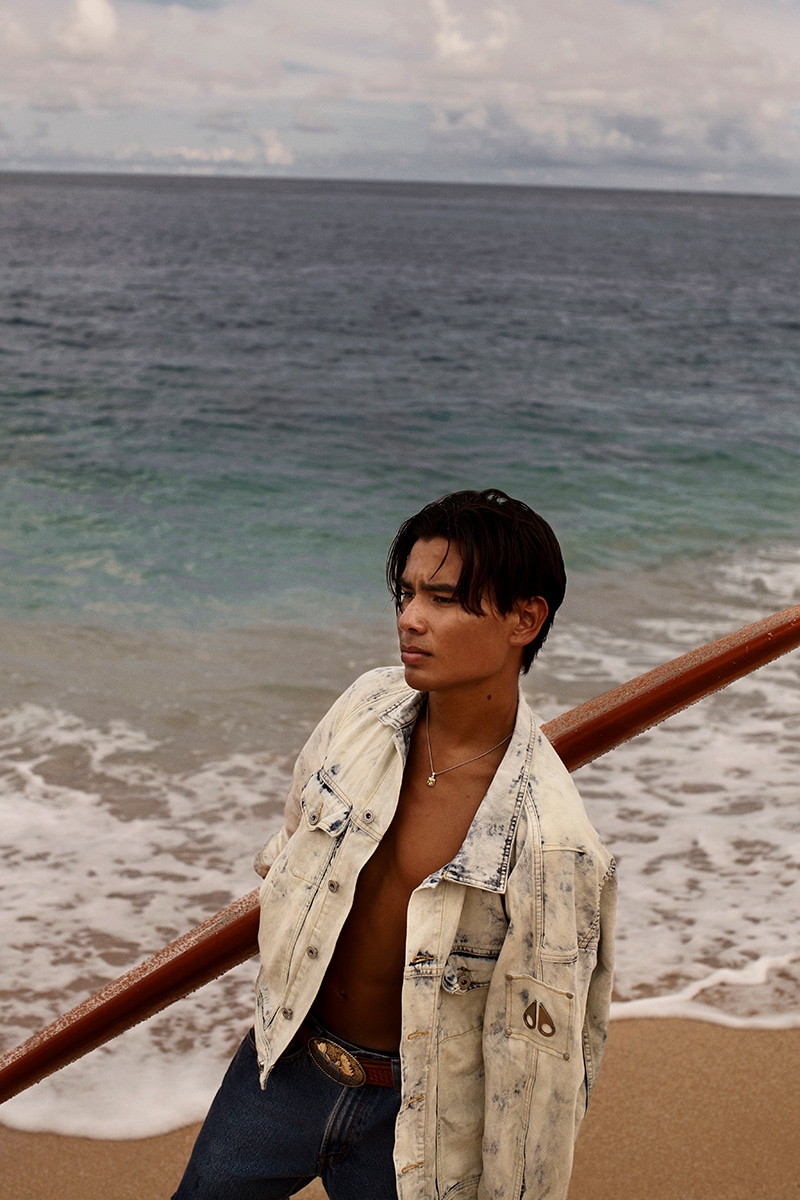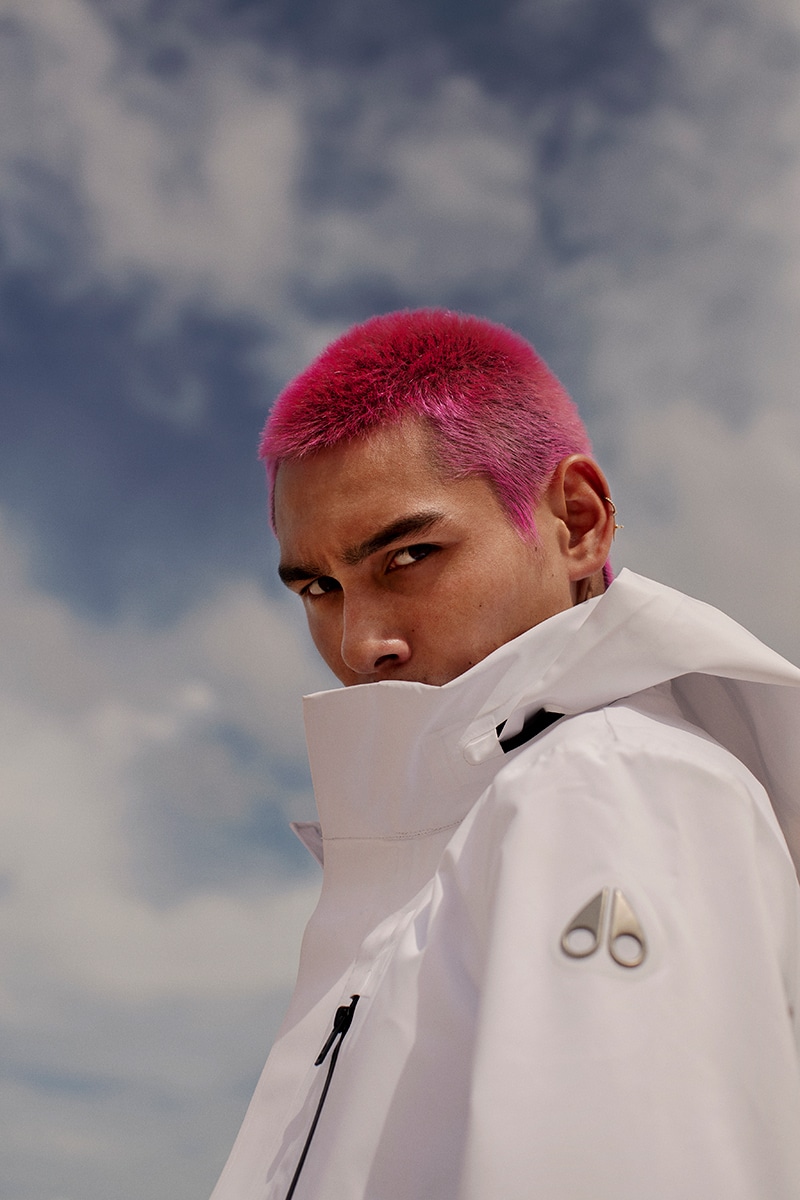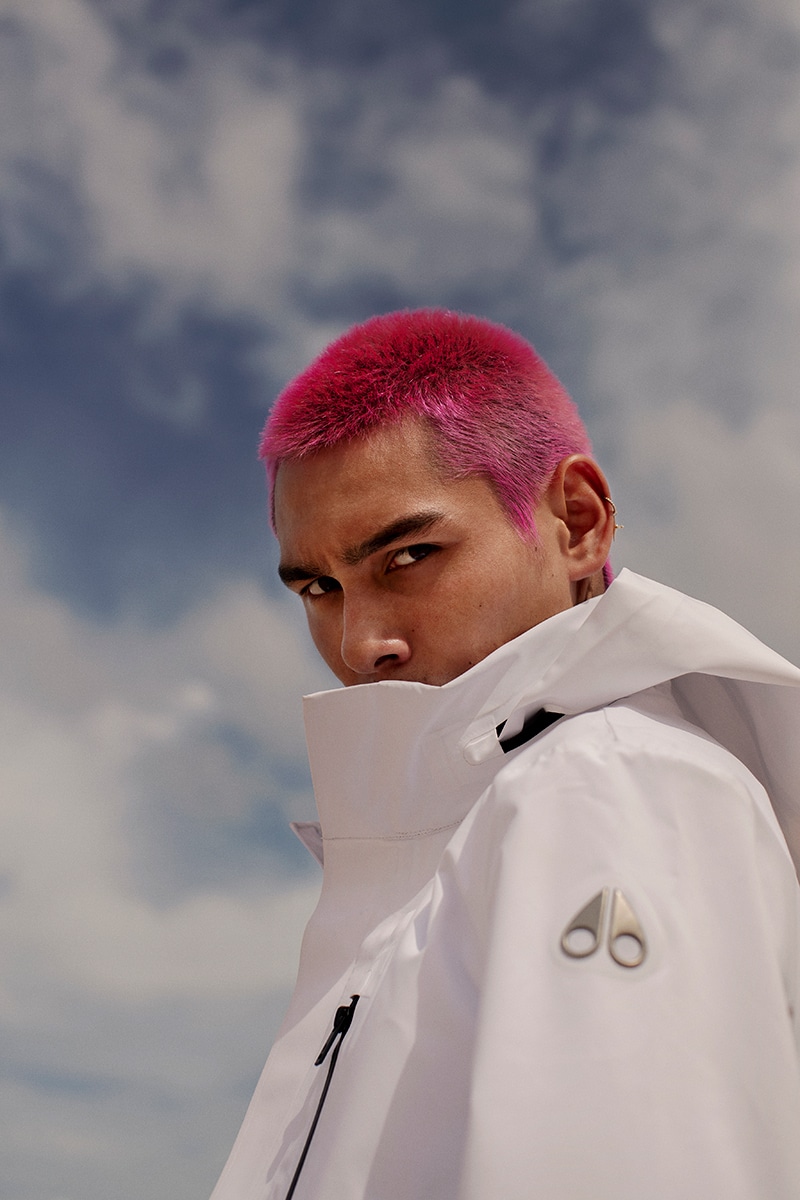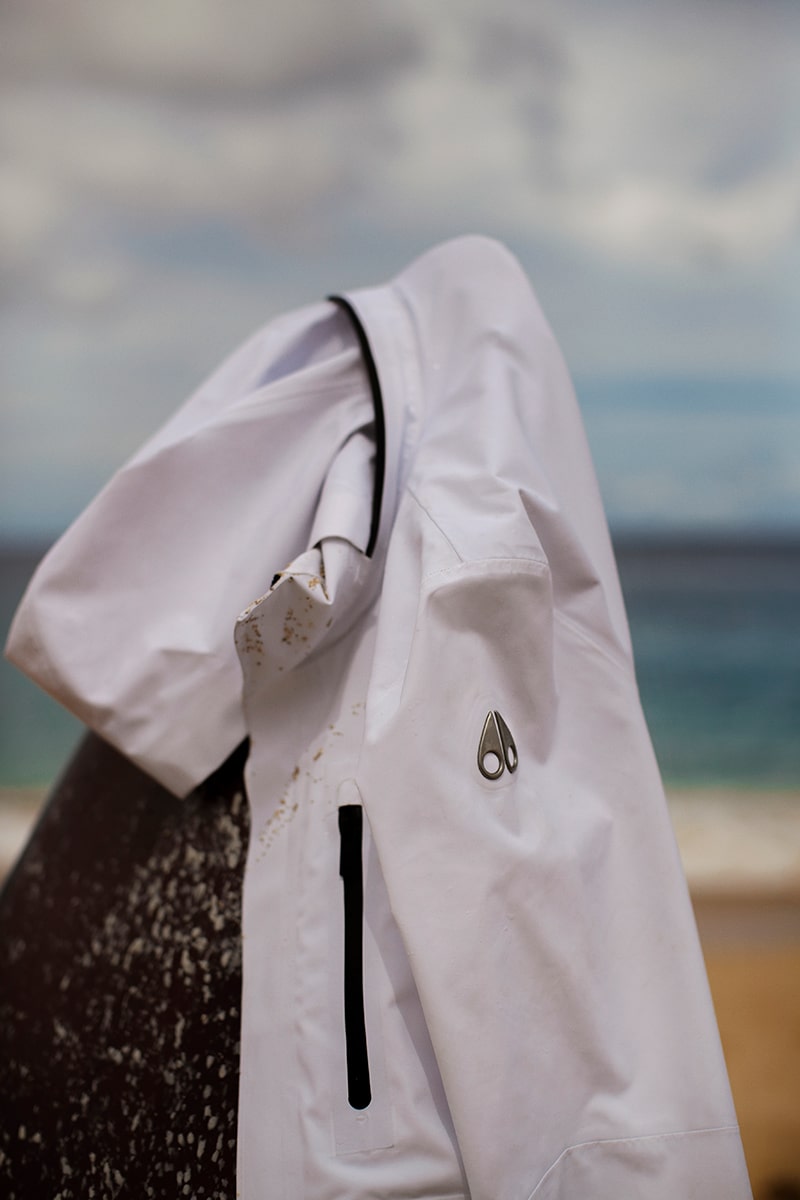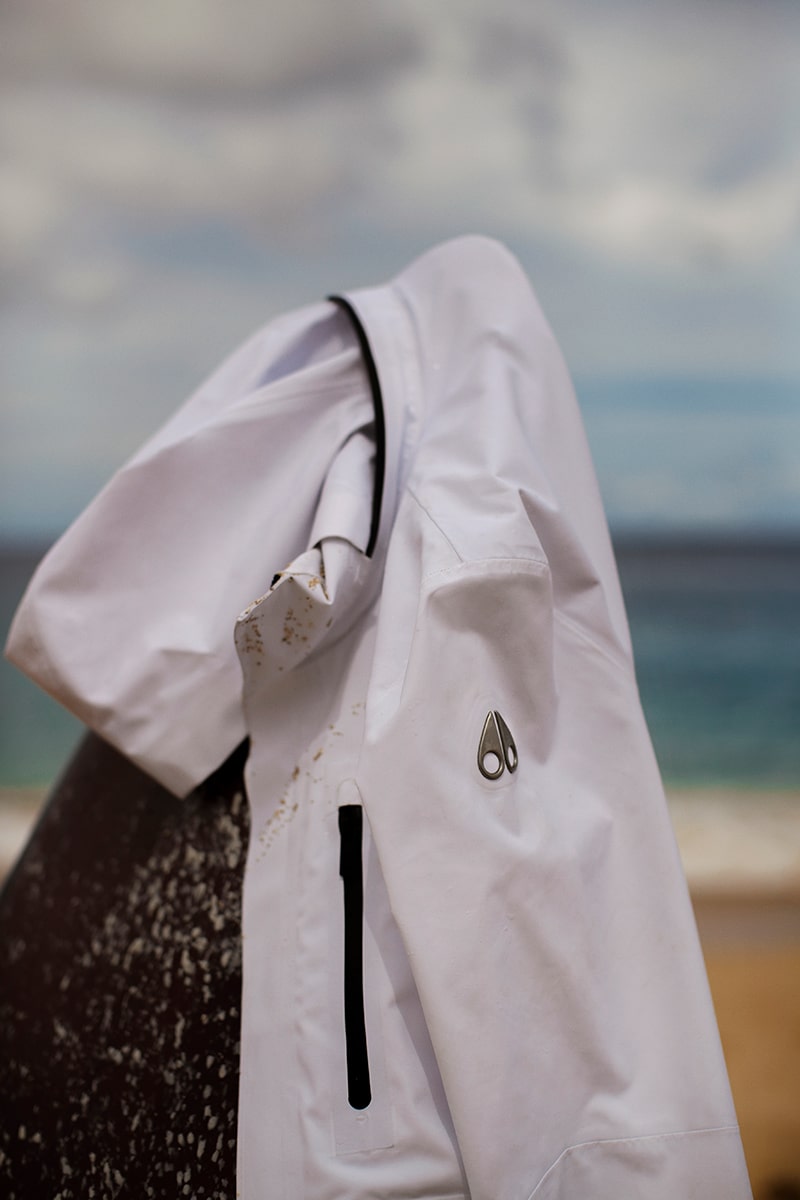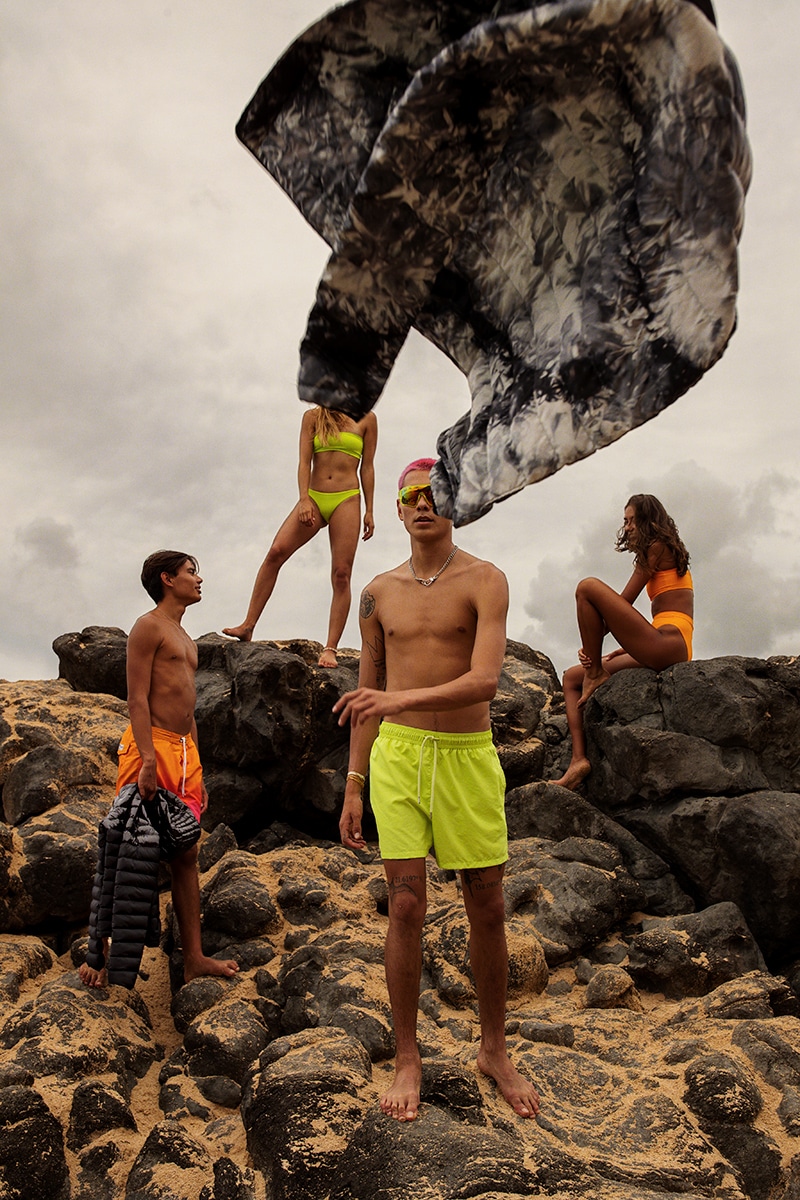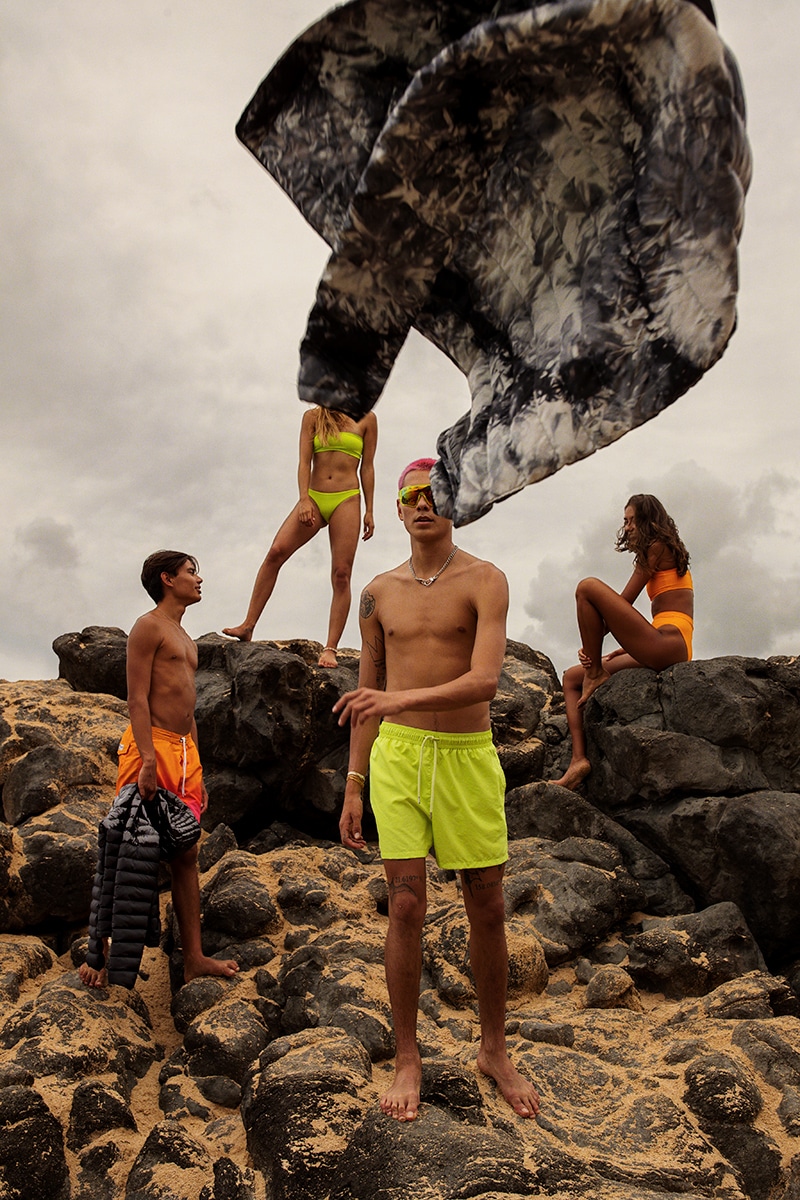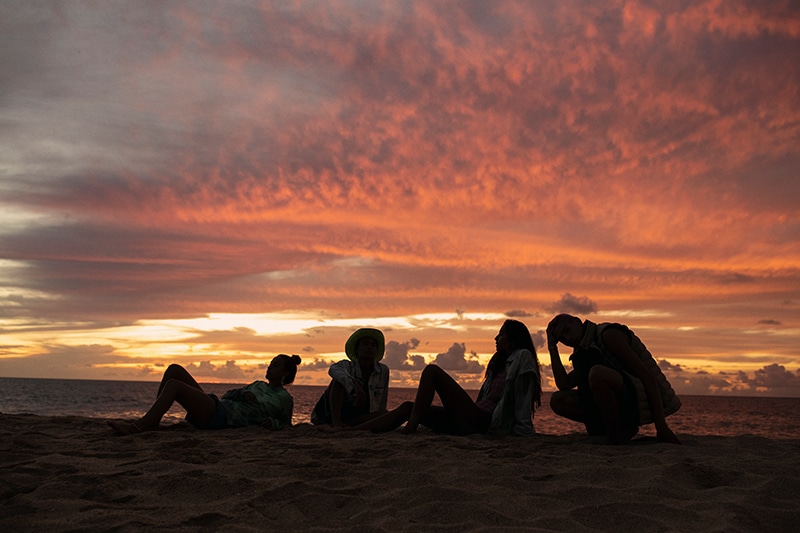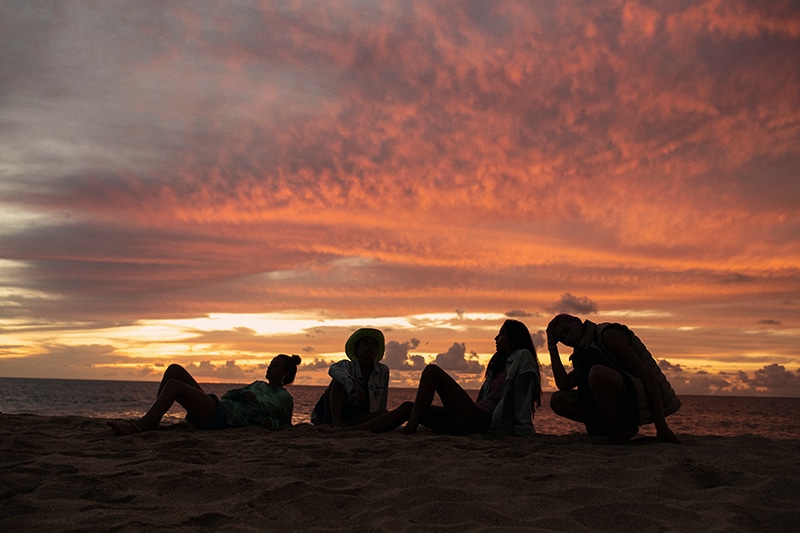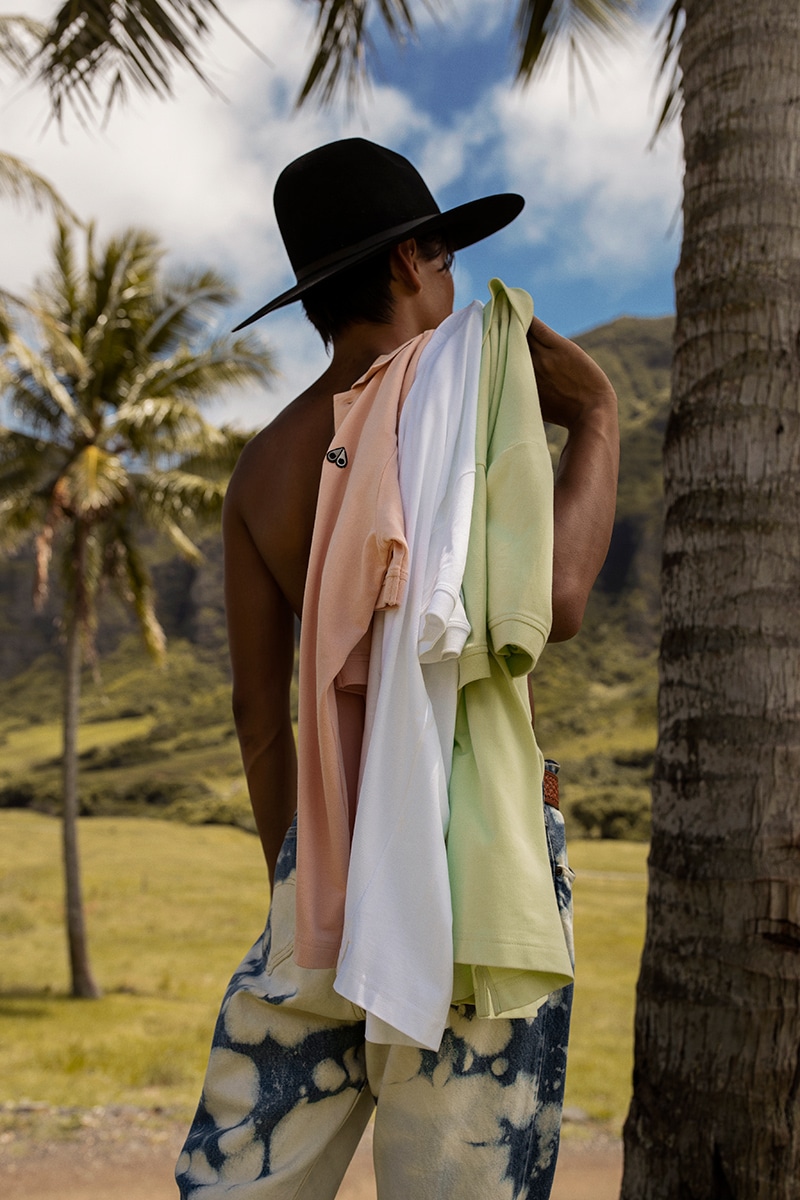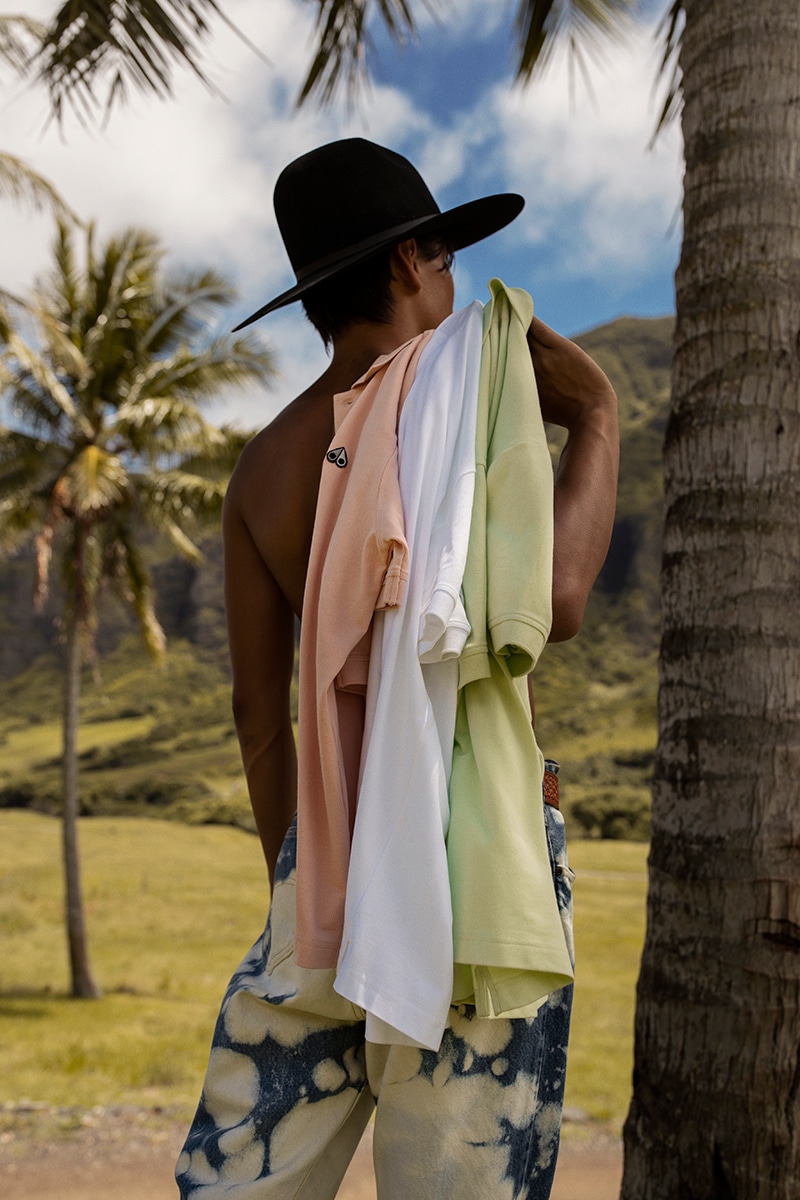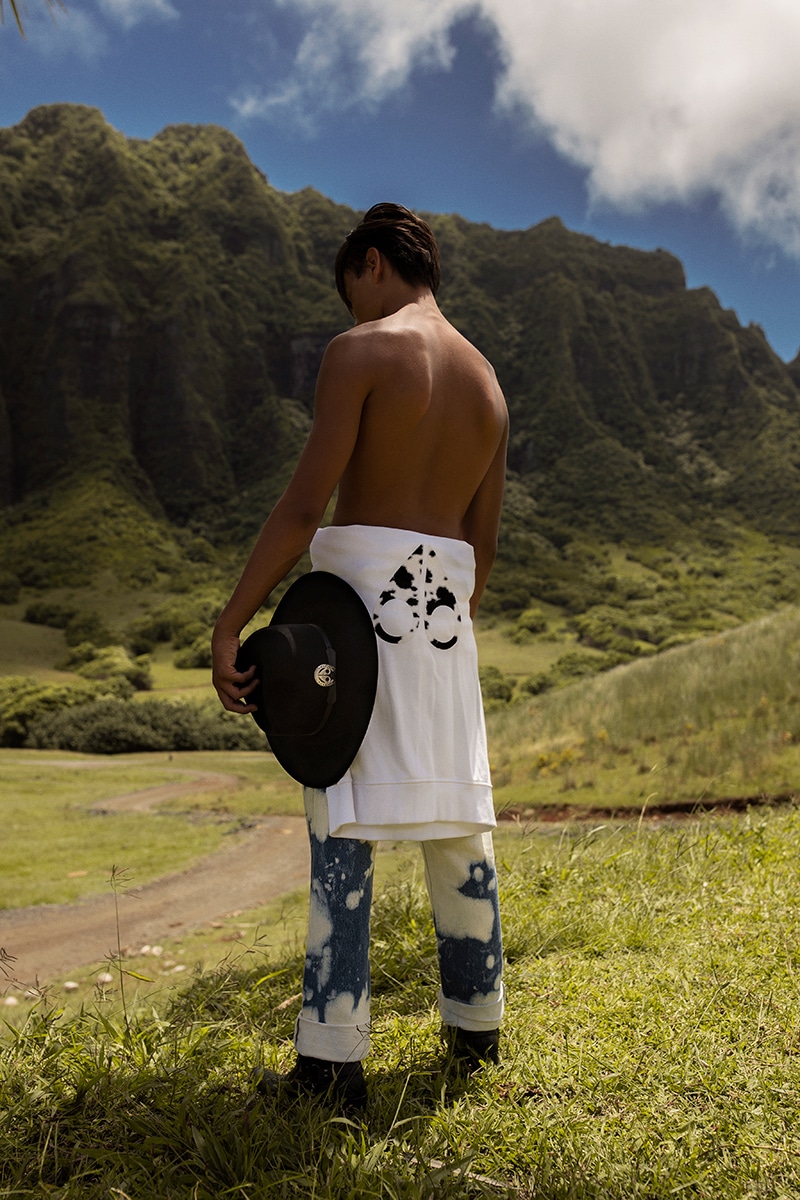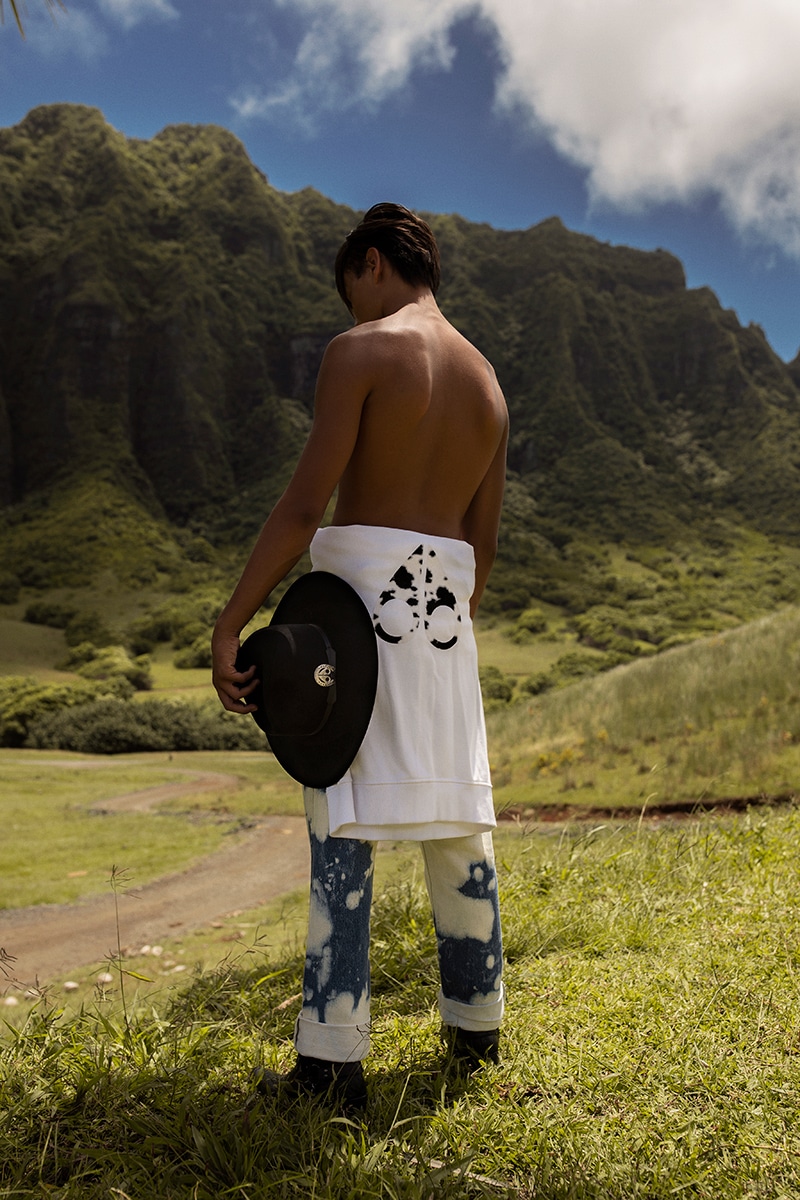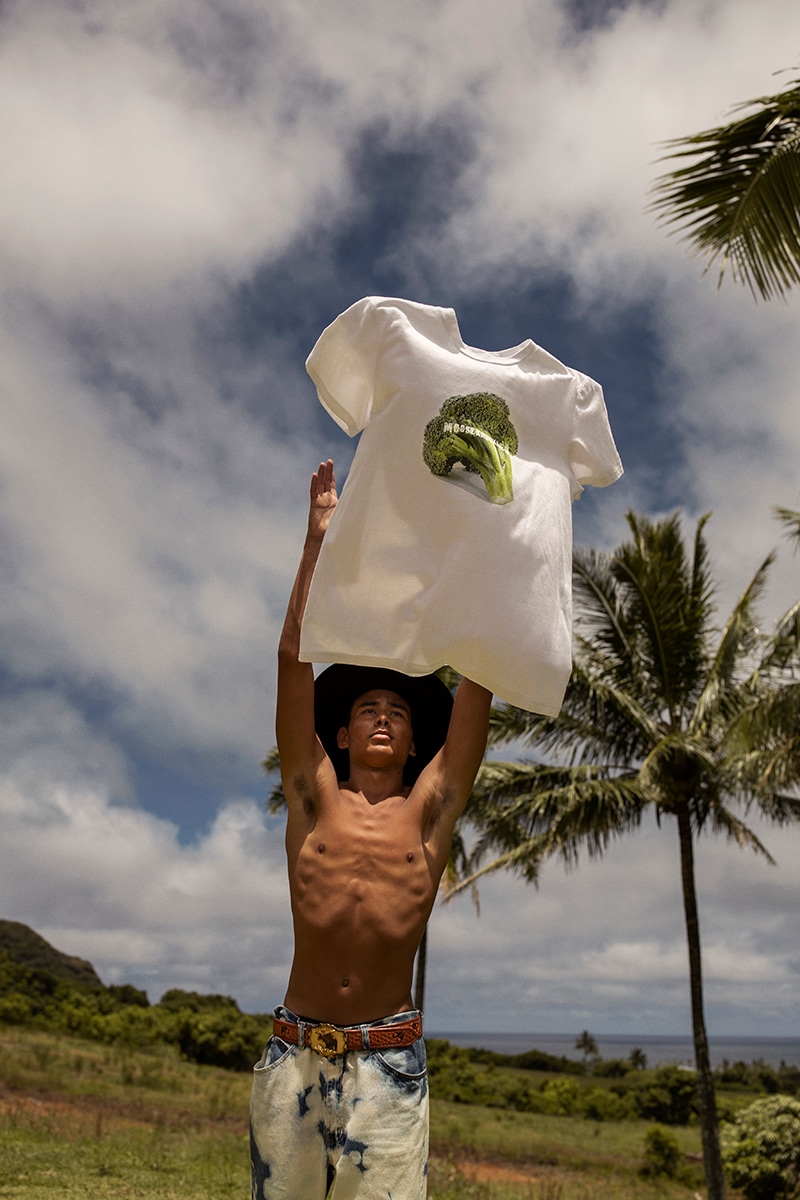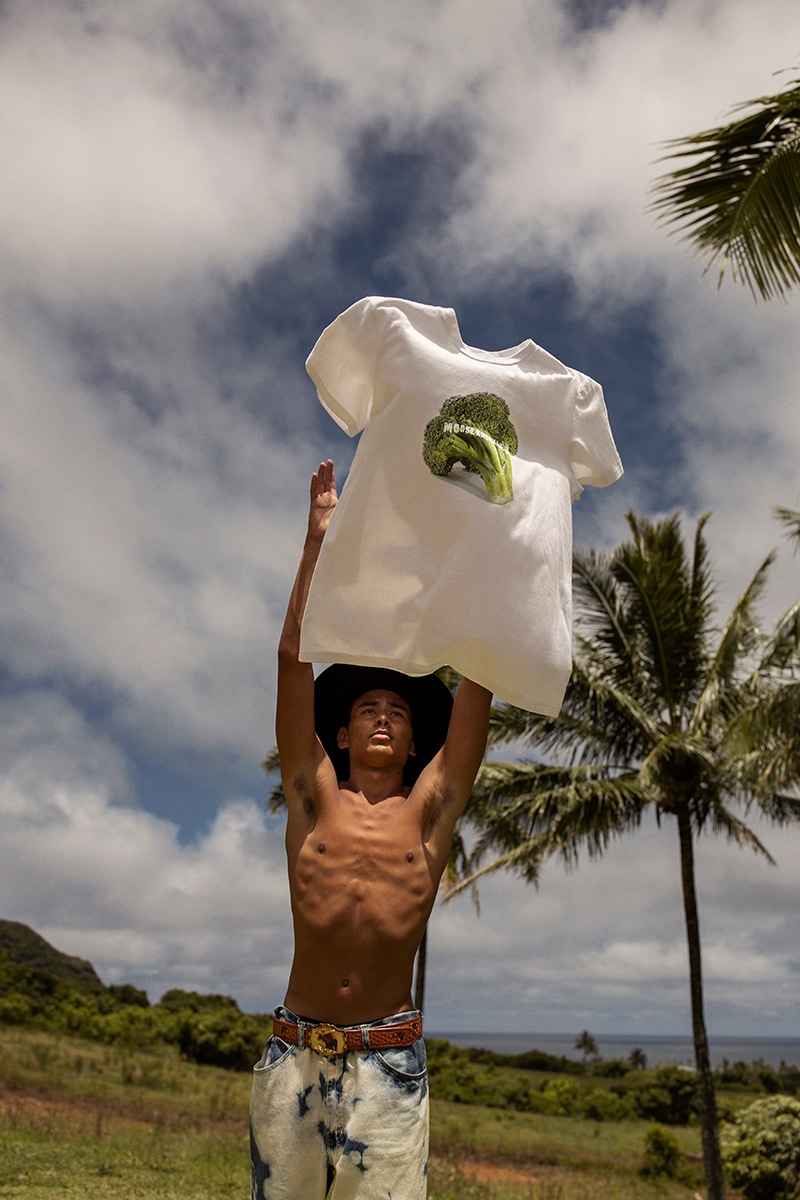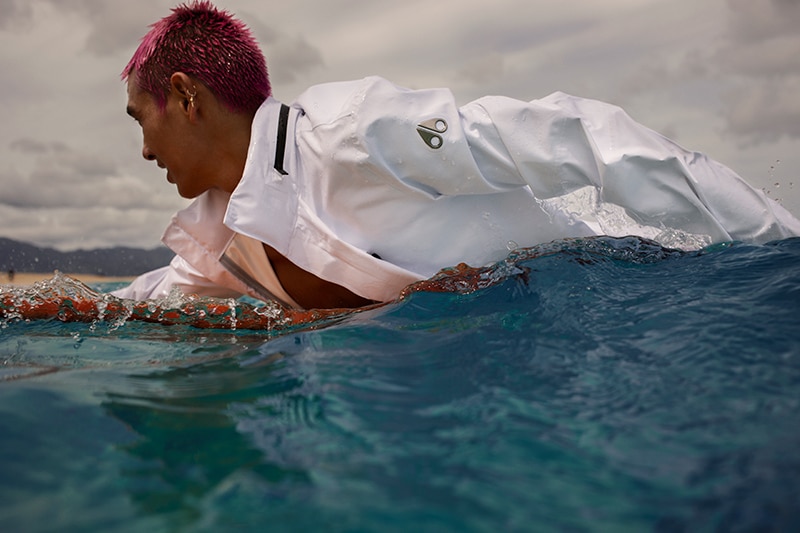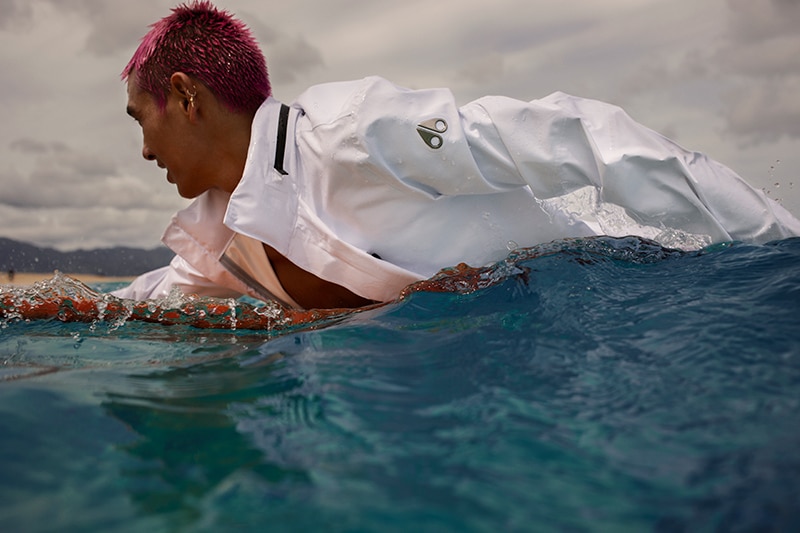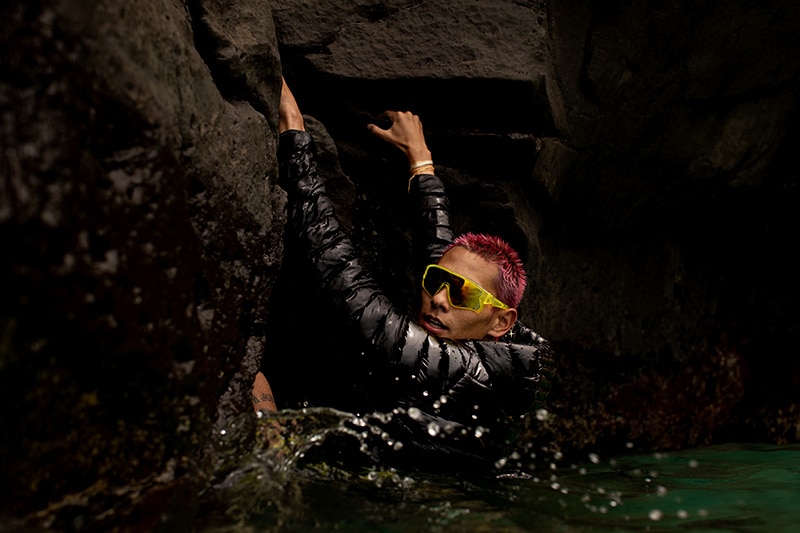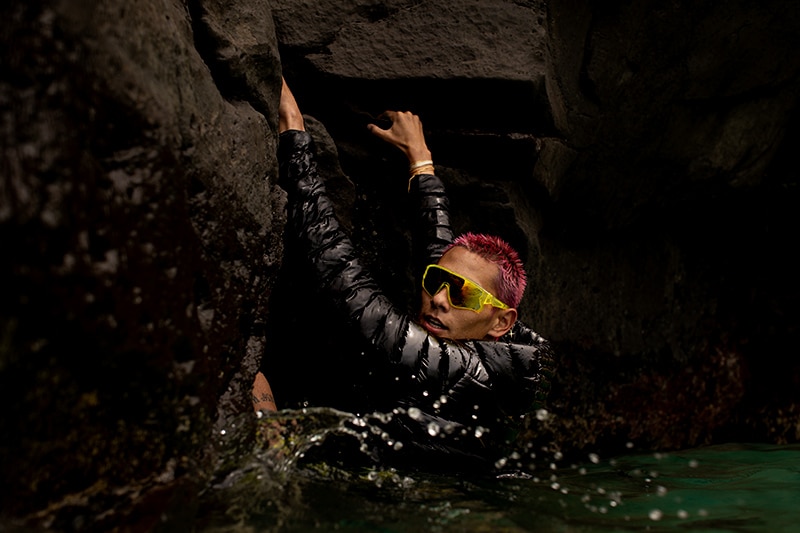 Canada's acclaimed outerwear brand Moose Knuckles debuts its SS20 campaign "Surf Rodeo," featuring skateboarder and surfer Evan Mock, alongside his family and partner Malia Murphy. The campaign, shot on the North Shore of Hawaii, imbues cowboy aesthetics and metropolitan perceptions – epitomizing a whole new edge to summer.
Styled and co-directed by Hawaiian creative Taylor Okata, and shot by photographer Alana Spencer, the SS20 campaign ties in the feeling of family (in Hawaiian, Ohana), celebrating the intermix between Canada and Hawaii. The storyline of the campaign further-exemplifies the Hawaiian way of life; portraying a group of friends on a Hawaiian adventure that leads them from a beautiful horse ranch to a beach bonfire, with the cast ending up in a sunset surf session.
VP's of Design at Moose Knuckles Tu Ly recently remarked: "Moose Knuckles takes a trip to Cowtown, an affectionate nickname for Calgary, the Alberta city steeped in Western culture. Inspired by the Calgary Stampede, one of the world's largest rodeos, we reinterpreted the stampede's rich heritage as the Greatest Outdoor Show on Earth to perpetuate the greatest outerwear brand in the nation."
The SS20 comprises a plethora of lightweight quilted jackets, rainwear, seam-sealed parkas, fitted down jackets, and lifted country-influenced pieces – all served in a palette inspired by the grasslands of the Canadian Prairies, stirring a poignant feeling. On a style note, this season's collection encompasses graphic treatments, ranging from thematic horseshoes to humbler details. The brand introduces custom, hand-crafted cowboy boys with ethically-made designs that derive from Alberta Boot company.